Top 10 Global Carton Sealer Manufacturers: The Ultimate Guide in 2023
In life, whether it is exquisite and small goods or paper drinks and milk that can be bought at convenience stores. These will always be packaged in beautifully designed cartons. Let's take a look at this amazing machine – a carton sealer.
Have you ever wondered how many Carton Sealer Manufacturers are there and who are they? Have a look at the top list below then you will know.
Top 10 manufacturers of Carton Sealer in the world
Carton Sealer uses formed cardboard to automatically and continuously pack glass bottles, PET bottles, cans, large-mouth bottles, etc. It is suitable for automatic production lines such as beer, beverages, condiments, and food.
Here is the top list of manufacturers:
| | | |
| --- | --- | --- |
| RANK | MANUFACTURES OF CARTON SEALER | HEADQUARTERS |
| 1 | SYNTEGON | Germany |
| 2 | ROVEMA | Germany |
| 3 | FUJI | Japan |
| 4 | ALLPACK | China |
| 5 | SERPA | USA |
| 6 | MG America | USA |
| 7 | EndFlex | USA |
| 8 | Lantech | Netherlands |
| 9 | Senzani Brevetti SPA | Italy |
| 10 | PMI KYOTO | Japan |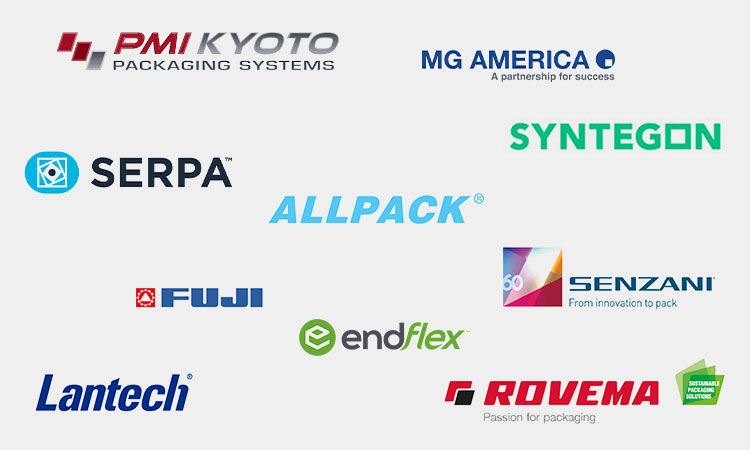 Company Background & Information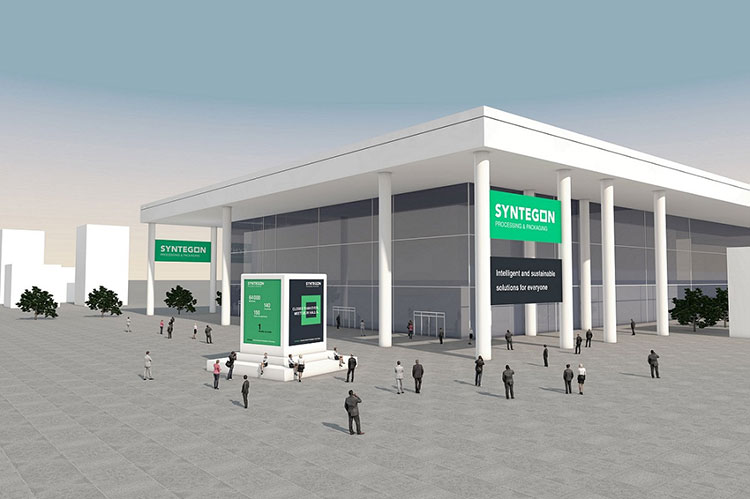 SYNTEGON commonly known as Bosch and stylized as BOSCH is a German multinational engineering and technology company headquartered in Gerlingen, Germany. The company was founded by Robert Bosch in Stuttgart in 1886. Bosch is 92% owned by Robert Bosch Stiftung, a charitable institution. Although the charity is funded by owning the vast majority of shares, it has no voting rights and is involved in health and social causes unrelated to Bosch's business.
Key Products
The Kliklok ACE
Versatile pack styles with sustainable tray and carton forming options, ergonomic and operator-friendly design, and a performance of up to 240 cpm.
Syntegon has decades of experience in processing and packaging engineering, research and development.
Their technical solutions are high-quality, efficient, and reliable. The Syntegon Group comprises a worldwide network of centers of excellence and production sites.
Their primary goal is to meet the specific needs of every customer. During their development projects, they maintain close ties with customers and users and regularly incorporate their feedback into the process.
Syntegon's machines have earned numerous awards including the German Packaging Award, the Red Dot Award, the PMMI Packaging Line of the Year award, and the Medicine Maker Innovation Award.
Syntegon has long-standing expertise in the development of automated robotic solutions, reliable manufacturing processes, and easy scale-ups. Their technologies and services enable their customers to boost production efficiency along the entire value stream.

Company Background & Information
ROVEMA is a global packaging machinery supplier that offers best-in-class products employing German-engineered excellence, forward-thinking innovation, and optimal customer service. Markets served include bakery, confectionery, snack foods, frozen foods, and coffee, among others. The company manufactures and supplies equipment for dosing, vertical form-fill-seal (FFS) pouching, cartoning, and final packaging, as well as fully integrated turnkey systems.
Key Products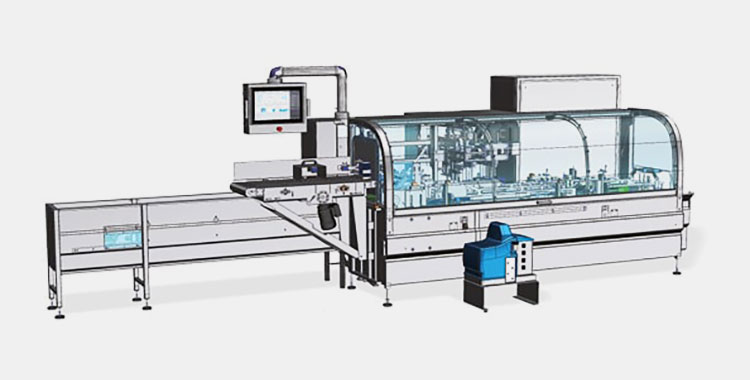 Intermittent Motion Horizontal Cartoning Machine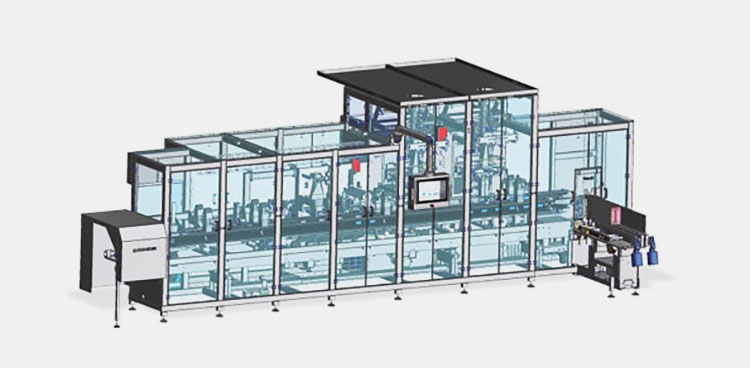 CMV Bag-in-Box Vertical Cartoning Machine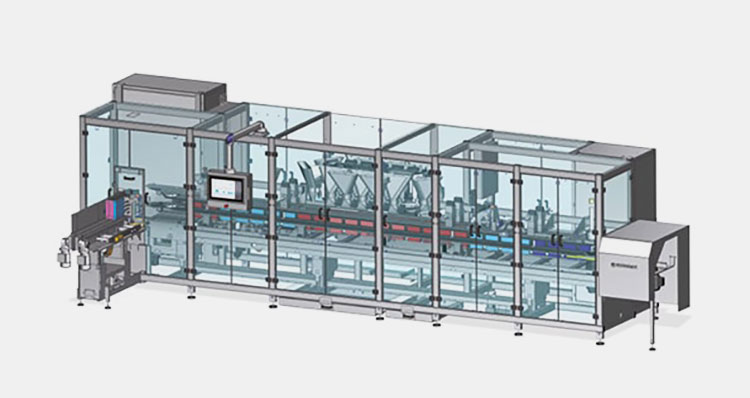 CMV Direct Filling and Vertical Cartoning Machine
Intuitive, easily understandable operation, user interface with graphic support in the national language.
Additional options for compactable products.
They offer various retrofits and modifications for existing machines that allow an adaptation to new demands for example paper materials.
With their global network they are on-site for you and for decades will support you throughout your system's entire machine life.
Sustainable economic, ecological and social actions for ROVEMA are an essential element of the corporate culture.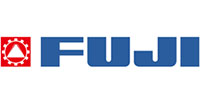 Company Background & Information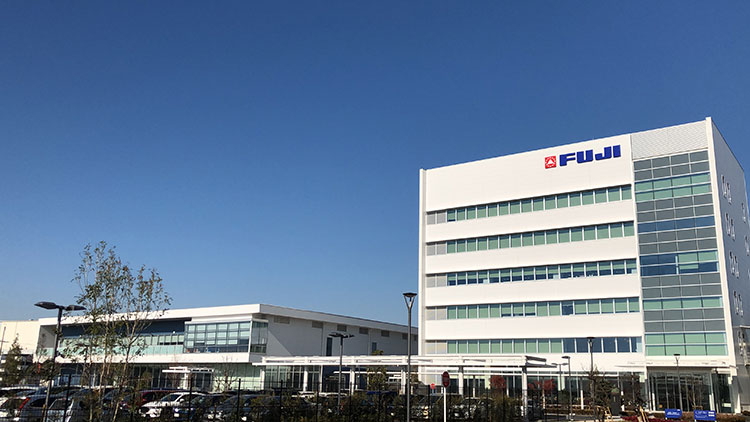 Fuji Machinery was founded in 1948, and its first packaging machine was a caramel wrapping machine that went on sale in 1948. Fuji Machinery is one of the world's leading manufacturers of packaging machinery, producing and designing packaging machinery for food, industrial products, pharmaceuticals, and so on. Since its establishment, Fuji Machinery has been a devoted manufacturer consistently making efforts to develop packaging technology, as well as to the production and sales of packing machinery.
Key Products

FC31 Series

FW808 Series

FC8000GM
This intermittent setup cartoning machine improves work efficiency, guarantees repeatability, and shortens product changeover time.
The multiaxial servo streamlines the actuator, allowing for a minimum number of parts.
FUJI Machinery has been continuously chosen by customers for 70 years.
They provide total support for an ideal packaging environment with high production technology and quality management.
They are the pioneer of the Packaging Industry. Since its establishment, they have been at the forefront of the production of packaging machines.
Industry-Leading Reliability. They have kept FUJI Machinery in the black since their establishment 70 years ago.


Company Background & Information
ALLPACK is a professional packaging equipment manufacturer with 11 years of experience in packing machine labeling, and they focus on round bottles. The company covers a range of production areas like Carton Packaging, Sealing, Strapping, Vacuum Packaging, Capping Packaging, Labeling, Pharma Machinery, Coding, and Marking machines, and so on. They can solve & support your packaging equipment challenges, so you can grow your business.
Key Products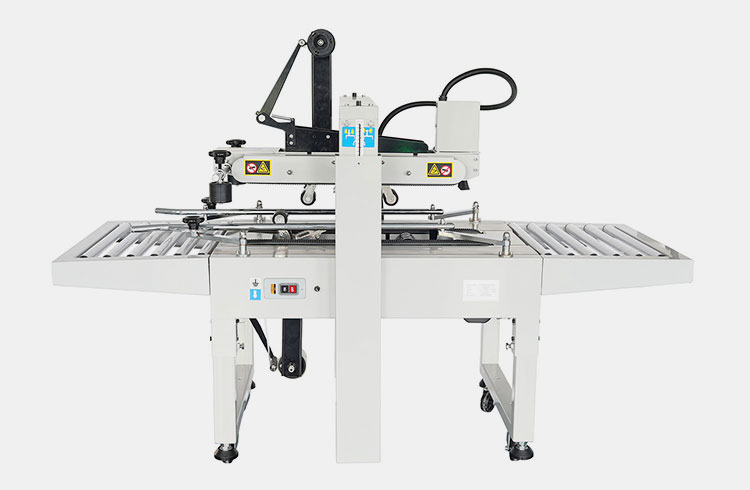 Semi-automatic Carton Sealer / FXJ-6050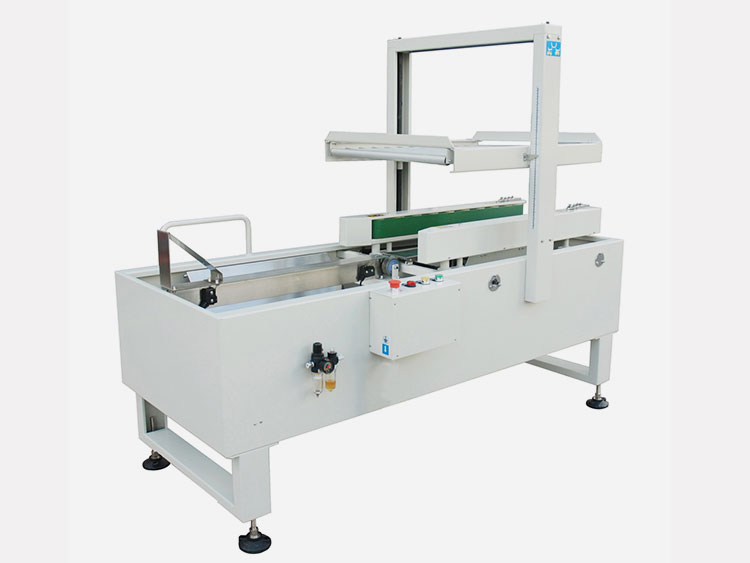 Semi-automatic Carton Sealer / DZF-5050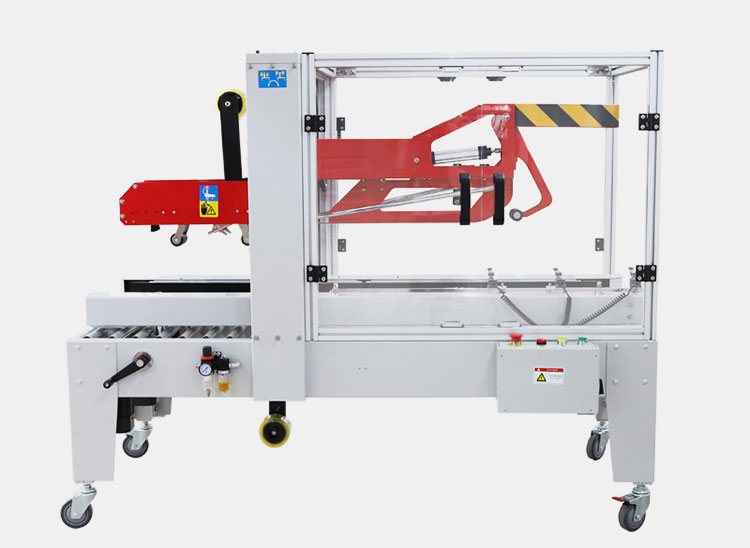 Automatic Carton Sealer / FXJ-5050ZX
Designed with upper & bottom tape heads or just upper tape heads that are ideal for sealing uniform cartons continuously.
Ideal for integration into a production line that requires a high degree of automation thanks to the safety guard in the front of the machine.
With service of free shipping and return service, money-back guarantee, Online support 24/7, and secure payment.
Provide massive and professional machinery and equipment. Various machines can provide different models to meet your different professional needs.
With the complete shop and return policies to meet your unsuitable machine needs. Responsible for the entire shipping and delivery procedures and procedures, and deliver it to your home or company with peace of mind.
Responsible for all after-sales problems. Provide you with a safe, secure, and trustworthy environment.


Company Background & Information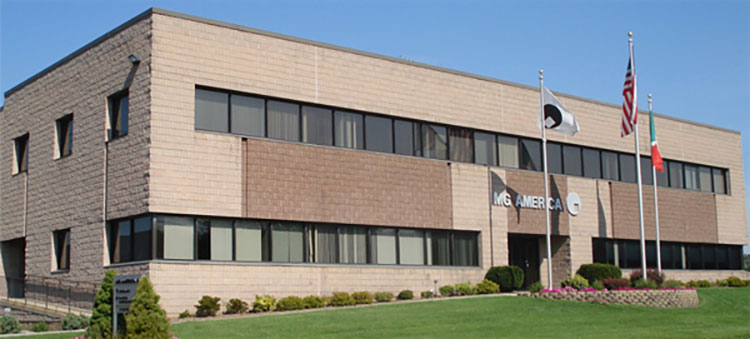 MG America is a recognized leader in supplying today's finest European-crafted packaging and processing machinery to leading pharmaceutical, nutritional, OTC, and medical device companies located throughout the United States, Canada, and Puerto Rico. The company takes tremendous pride in the relationships that it builds with its customers.
Key Products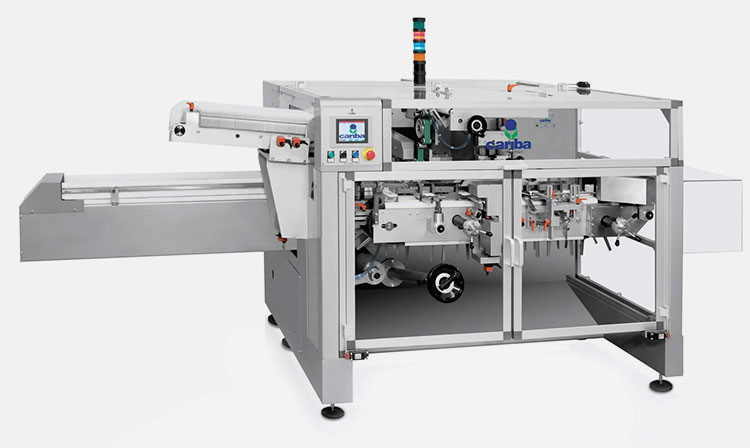 Cariba C222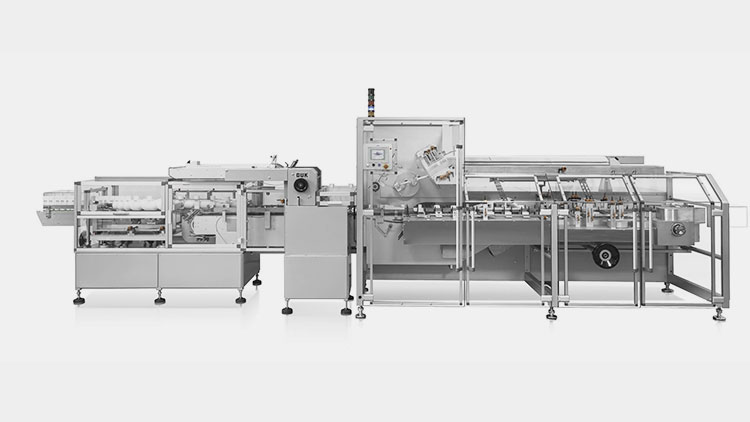 Cariba C300
Side-load, intermittent motion, balcony-style, and very compact cartooning machine dedicated to typical pharmaceuticals and cosmetic applications.
Side-load, continuous motion, balcony-style cartoning machine designed for pharmaceutical and cosmetic products.
MG America is 100% committed to providing a customer-driven and customer-focused technical service team.
MG America's sales team is composed of experienced professionals with extensive knowledge of processing and packaging machine technology.
MG America supports equipment sales directly, remotely, and by maintaining a large spare parts inventory at their 30,000 square foot headquarters.
MG America has long-term strategic distribution partnerships with other high-quality European machine builders to provide and support a complete line of processing and packaging solutions.

Company Background & Information
SERPA was founded in 1985 by Fernando Serpa. Serpa manufactures secondary packaging solutions from cartoners and case packers to robotic palletizers and other complementary equipment to form complete end-of-line solutions. Handling the most unique packaging specifications in the pharmaceutical, food, beverage, personal care, household, and industrial markets, Serpa combines the latest technology and advanced design capabilities to ensure top-quality equipment that is geared for easy operation, tool-less changeover, and ease of maintenance.
Key Products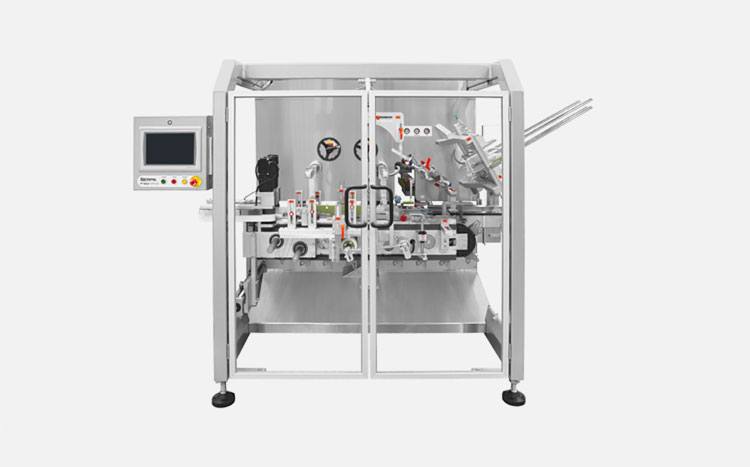 P150 Intermittent Cartoner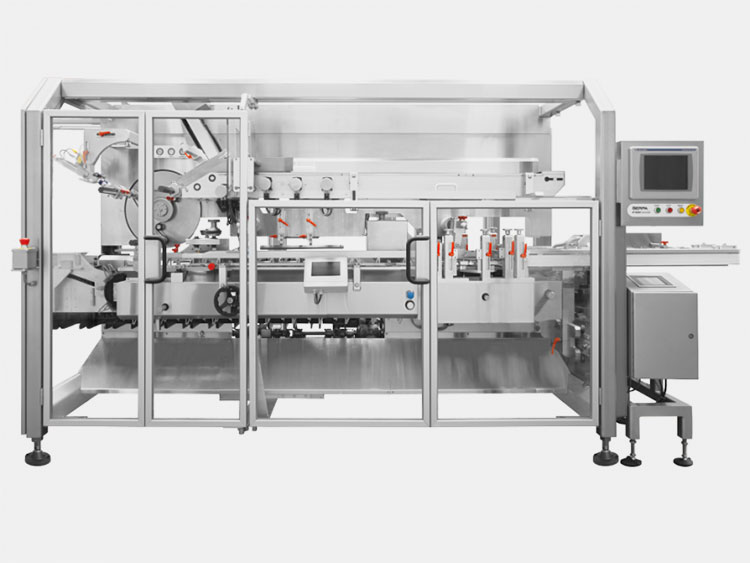 P100 Horizontal Cartoner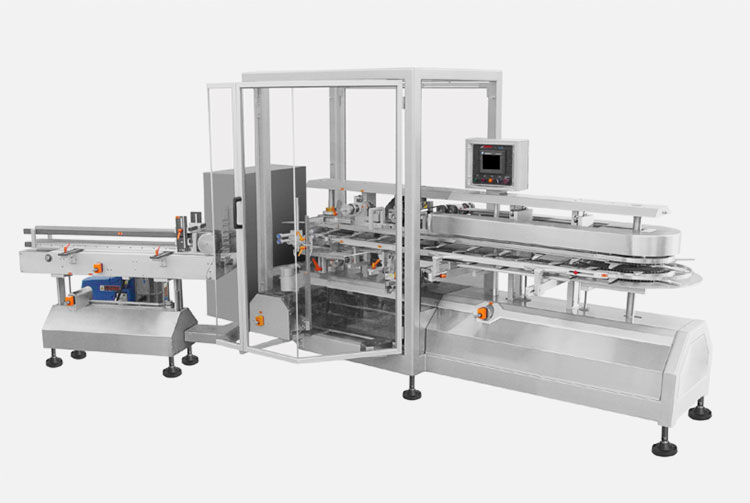 P120 Vertical Cartoner
Intermittent Cartoner with Open Compact Design.
Flexible Enough to run Corrugated Cases.
Rapid, Repeatable Changeover.
A Strong Foundation Based on Stellar Service. Company founder Fernando Serpa already had an exceptionally strong service background when he started his company in 1985.
Best Uptime in the Industry: Every Serpa machine is designed for ease of maintenance and access as well as user-friendly operation.
True Integration: By applying the concept of true integration to their customized turnkey integrated packaging systems, they are there for you every step of the way.
They also collaborate with companies that you may have contracted with to supply specialized machines.

Company Background & Information
EndFlex is a USA-based manufacturer of end-of-line automated packaging solutions and was established in 1998. EndFlex has developed a diverse product line that includes case erecting, tray forming, case sealing, case packing, tray loading, pick & place and robotic palletizing machines, making it the industry's true single source for end-of-line packaging.
Key Products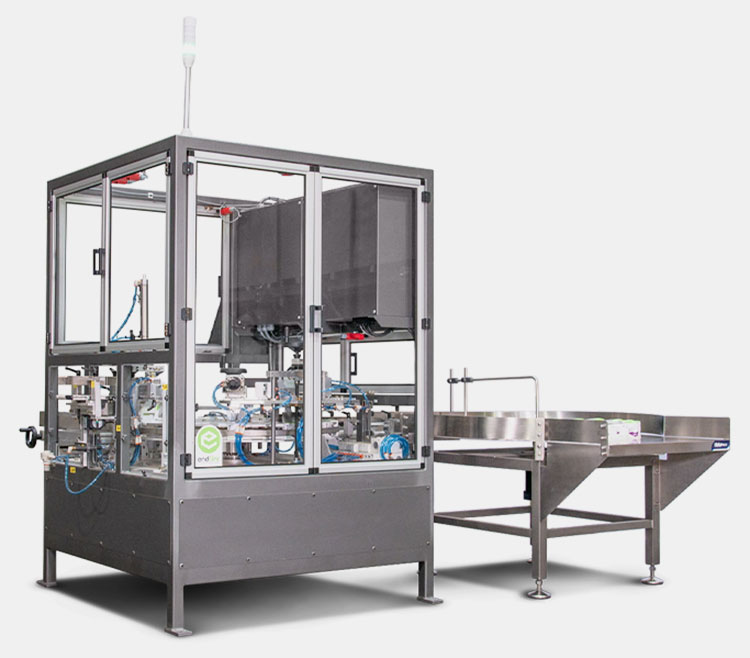 Kartnr Vertical Cartoner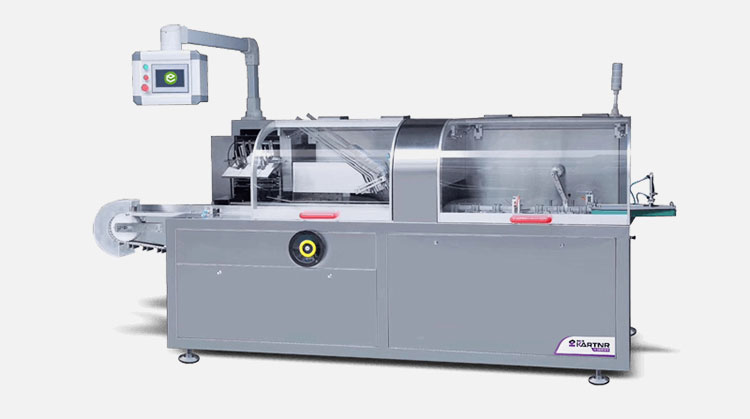 Kartnr HCA Horizontal Cartoning Machine
The vertical cartoning machine will automatically open and present the carton to the fill zone where a person can hand load its contents.
The Kartnr HCA horizontal cartoning machine with automatic infeed is designed to automatically open, load, and close chipboard cartons.
They place the utmost importance on customer service.
They provide you with the peace of mind that you will work with one manufacturer, one service department, and one point of contact.
They have successfully installed their packaging machines in a diverse range of industries including food, cannabis, beverage, automobile, apparel, health, beauty, printing, pharmaceutical, and consumer electronics.
Company Background & Information
Lantech was established in1972 by Pat Lancaster and his brother Bill and is widely recognized as the world leader in stretch wrapping technology. Today, Lantech equipment is found worldwide, with technical support available 24/7/365 in multiple languages. International growth is combined with continuous innovation, saving companies billions of dollars.
Key Products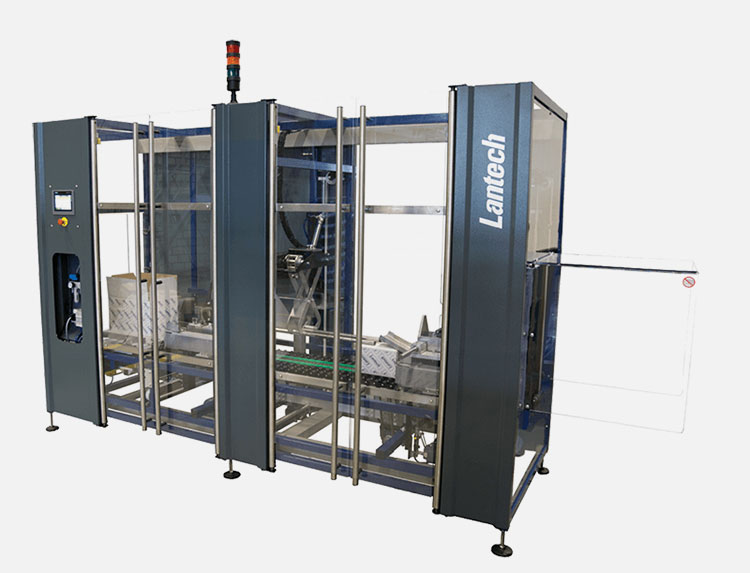 CS-Random High-Speed Case Sealer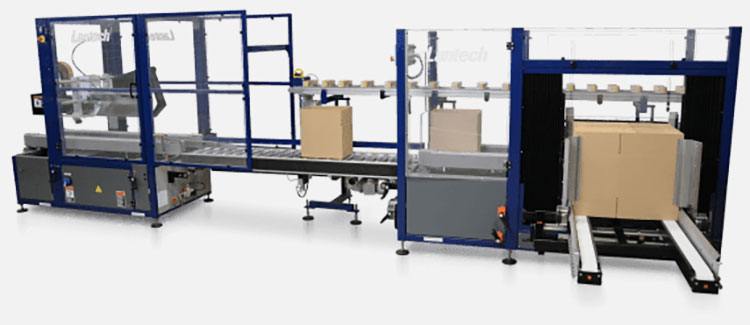 Profit Pack 2
This option allows the Profit Pack product conveyor to continue to run while bypassing the Sealer.
Access through HMI.
Lantech makes a point to understand how their equipment is utilized in your warehouses, often coming on-site before and long after the initial installation to review how well our machines are performing.
They are a technology leader, as evidenced by their hundreds of patents – but they understand that customers aren't looking for innovation unless it truly adds value.
Lantech is a truly unique company with great values, great products, great service, and a great future.

Company Background & Information
Senzani Brevetti SPA company was established in 1953 and produces automatic machines and complete lines for primary and secondary packaging: vertical cartooning machines, side load and wrap-around cartooning machines, top-load robotic manipulators, and palletizers. At the forefront of the use of automatic packaging technologies, Senzani Brevetti SPA is a leader in vertical cartoning.
Key Products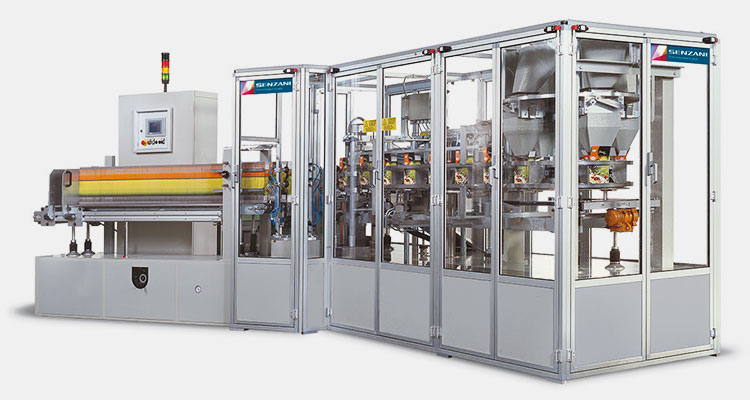 VCM Vertical Cartoner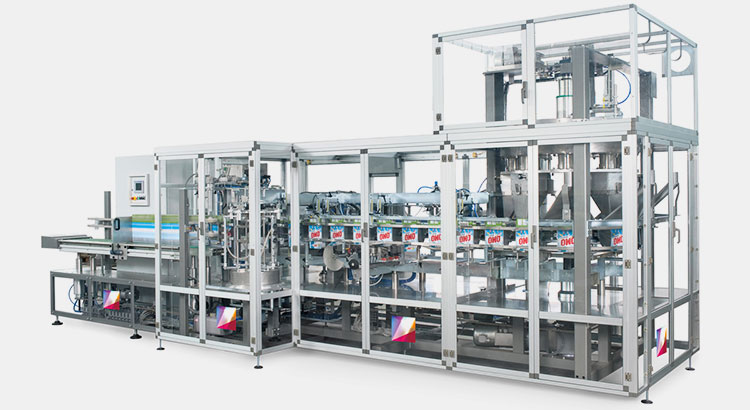 VCMX Vertical Cartoner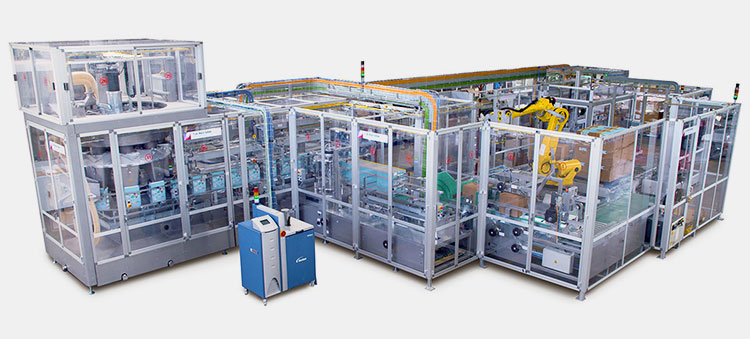 VCMK Custom Vertical Cartoner
Senzani cartoners VCM series is the ideal solution for Customers aiming at combining low/average production speed with cutting-edge technology.
Senzani VCMX series meets the demands of Customers willing to preserve the greatest quality and reliability, while working at high speed and 24/7.
Led manufacturer of vertical cartoners for over 60 years.
They specialized in the manufacture of innovative packaging systems to set up cardboard cartons, proceed to the filling with the product (loose or pre-packed) by vertical fall and final sealing.
Senzani solutions are targeted and tailor-made, according to the demands, scopes, and goals of the Customer.

Company Background & Information
PMI KYOTO was founded in 1993 by Branko and Lilly Tisma. They design and build high-performance vertical and horizontal cartoning machines and case packers for the food, beverage, cosmetic confectionery, and pharmaceutical industries. Fully-automatic carton erecting and loading machines built by PMI Cartoning are servicing every major sector of the packaging industry.
Key Products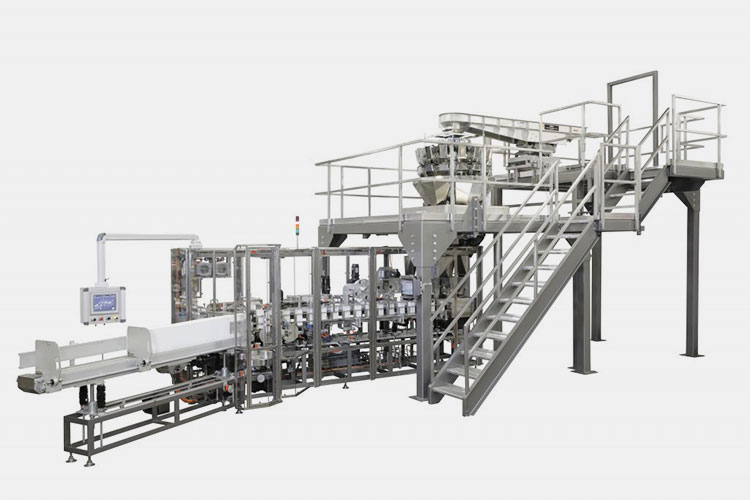 PMI KYOTO's Vertical Cartoners
Heavy-duty, fully-welded solid steel main frame
Ethernet Connectivity module
Stainless steel drive shafts and protect guides

PMI KYOTO's Horizontal Cartoners
Full-height Lexan guard doors with interlocked stainless steel frame
Category-3 Safety (lockable guard doors available)
Servo-driven rotary carton feeder with pre-break
PMI KYOTO offers a complete line of machines that handle products gently while meeting high-speed operating requirements.
Their machines are tailor-made to fit your individual needs.
Flexible machines are easy to retrofit or change parts to meet new size requirements.
They provide everything you need when planning, designing, and building your next packaging machine — from concept to field installation.
Conclusion
Reliable, economical, and durable, carton sealers can save costs in your production process and increase your productivity. The top list above details about the global top Carton Sealer Manufacturers and their key products with recommendations. If you want to know about this kind of machine or you have other needs, welcome your consultation.
Don't forget to share this post!
Tell us your raw material and project budget to get quotations within 24 hours.
WhatsApp Us: +86 181 7101 8586
Want to get the Best Price Carton Sealer from China?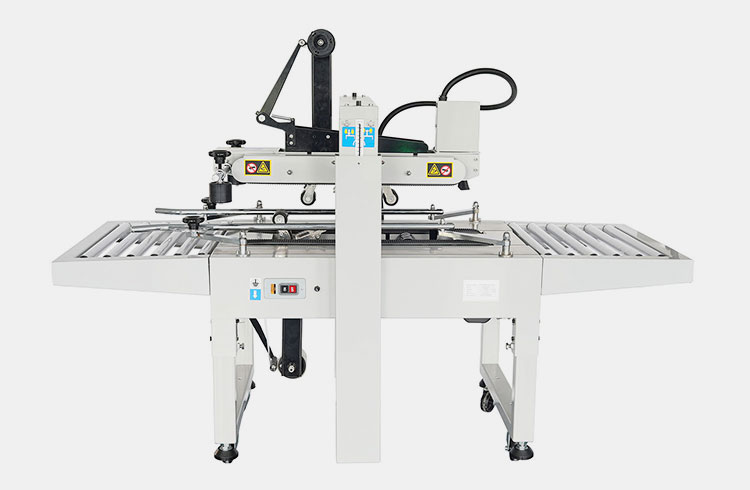 Tell us your material or budget, we'll reply you ASAP within 24 hours!