Your Preferred Industrial Fastjet Printer
Automatic Fault Detection Alarm
Powerful Printing Function
Intelligent Digital Circuit
Fastjet Printer
Allpack fastjet printer is a type of inkjet printer which can provide clear and quick drying printing effect, it can be used to print production date, batch number, bar code, QR code, text, images, etc, this device can print on carton, packaging bag, kraft paper bag, cable, glass bottle, bottle cap, wood, egg, packaging film, etc. The fastjet printer is intelligent, efficient and durable, it is made of high quality stainless steel, as a result, it has features such as friction resistance, corrosion resistance, humidity resistance and dust protection. Allpack fastjet printer has a modular design, can be used alone or integrated with other machines, which is convenient for industries. This machine is equipped with advanced control system so that it has high speed and high accuracy, ideal for in industries such as electronic, mobile phone accessories,  pharmaceutical, food, agriculture and so on.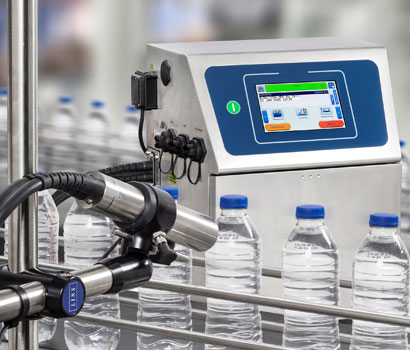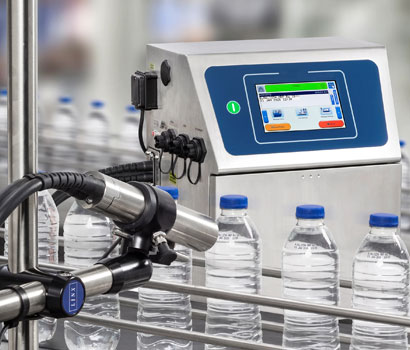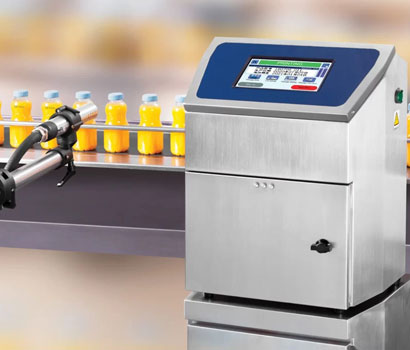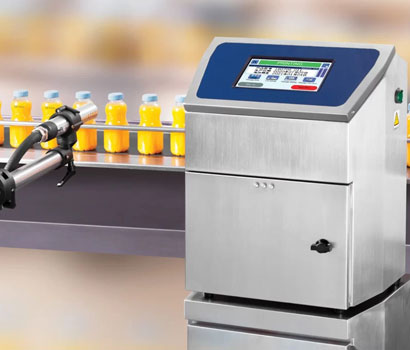 Allpack fastjet printer has high speed and high precision, can print all kinds of information in a real time, it can be used to print on various surfaces which include paper, glass, metal, plastic, cable, bottle, wood, carton. This machine is equipped with ergonomic touch operation keyboard, excellent man-machine interface and high brightness backlit display, as a result, it has stable performance and clear printing effect. The practical fastjet printer is widely used in food, daily chemical, medicine, building materials, ultra-high-speed assembly line and other industries.
Automatic Cleaning Nozzle
Real Time Monitoring
External Expansion Interface
Allpack A-400-50Si fastjet printer is a smart printing device which can be connected with USB to copy information and pictures, can print on all kinds of materials such as paper, plastic products, metal products, glass bottles, food bags, cables, water pipes, etc. This printer can spray print variable information such as production date, shelf life, batch number, text, pattern, bar code and so on, bring great convenience to industrial production. It has good stability, can be used in assembly line operation, is widely applied in food, medical, chemical, cosmetic, agriculture, electronic industries, etc.
Visualization Panel
Dot Jet Printing
Detachable Nozzlev
Allpack A400-60Pi fastjet printer is a advanced type of printing equipment which can print information on all kinds of products instantly, it can be connected to the network, has many functions such as automatic dating, real-time locking, editing and so on. This printer can print text, date, time, batch number, logo, etc, and it provides perfect printing effect and quick drying, which is very convenient. Allpack fastjet printer can print consistently high quality images even on structured and uneven surfaces, can be easily integrated at any position of the production line.
One Key Setting
Automatic Data Collection
360 Degree Rotating Nozzle
Allpack A400-60Si fastjet printer possesses user friendly interface and reliable system, which make it easy to operate and work smoothly. This equipment supports to print and edit at the same time, can print on different materials such as aluminum foil, carton, medicine box, lamp, pipe, metal, egg, bottle, bag, wood and so on. The fastjet printer has many advantages such as comfortable design, upgraded technology, stable performance and 360 degree adaptability, it is designed for high coding and printing requirements. In addition, Allpack fastjet printer is easy to be installed, it can be applied in production line to increase the efficiency.
Triple Nozzle Blocking Function
High Performance Chip
Photoelectric Sensor
Allpack F550-60Si fastjet printer is equipped with HD nozzle and bright touch screen so that it can ensure high quality print, easy to operate. This machine adopts continuous inkjet technology, which is a non-contact printing method that can utilize a range of continuous inkjet to print on almost any substrate. It is suitable for batch coding production of enterprises and printing of products of various industries with high output and low cost of consumables, is an ideal printing equipment for food, pharmaceutical, chemical, cosmetic, agriculture industries, etc.
Automatic Alarm System
Powerful Printing Function
Automatic Calibration Function