Heat Insulation Board
Heat Evenly Function
Fan Heating Device
Shrink Tunnel
Allpack shrink tunnel is designed for a single item or objects without tray. This machine can connect with other production machines with the function of automatically feeding, wrapping, sealing, shrinking and cooling, unmanned assembly-line to realize unmanned operation.The machine can change the packing forms according to the production requirements, such as two rows, three rows, or four rows without tray. When replacing packaging, you just convert the switch on the panel and replace the supporting material block.A specially designed sealing knife makes sure solid sealing line, no cracking and anti-stick. All Allpack strink tunnel are widely used in the lines of beer, mineral water, cans, glass bottles; round bottles without tray products' shrink packaging.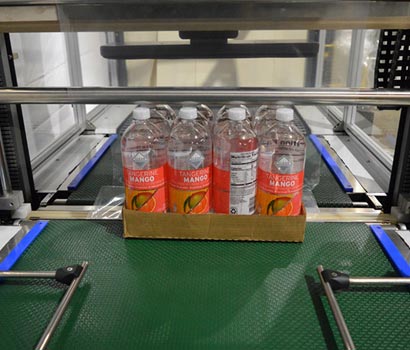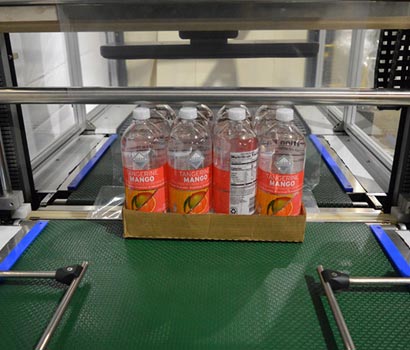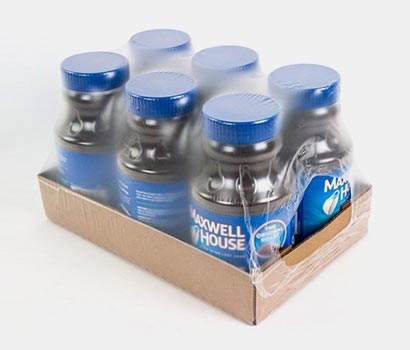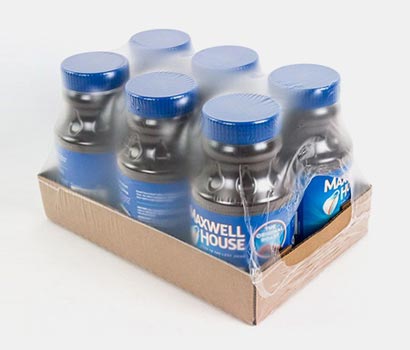 Allpack BS-A series high output heat shrink tunnel can pack all kinds of products which are different in sizes and shapes, it adopts thermal shrinkage technique, can shrink packing products in a short time. This shrink tunnel is suitable for various heat shrinkable films such as PVC, POF, PP, etc, there are two optional conveyors of the machine, they are teflon belt type and roller type.
Hot Wind & Down-cyclone Structure
Intelligence Temperature Control
AC Variable Speed Regulation
Allpack BS-3020A instant packaging heat shrink tunnel is suitable for packaging a variety of products such as food products, beverages, medicines, commodities, health care products, personnel care products and so on. The machine is designed compact and easy to operate, it has a control panel and a heat tunnel, the packaging process will be quick and smooth. In addition, the height of tunnel and the shutters on the two sides are both adjustable.
Optional Conveyor
Wide Range Application
Smart Control Panel
Allpack BS-4525 high power heat shrink tunnel is suitable for all kinds of shrink films such as PVC, PP, POF, etc, it takes a principle of heat shrinking to pack products. The shrink tunnel is equipped with stainless see eater and high power blowing motor, which let the hot air evenly distributed in the tunnel. The speed of the conveyor and the height of tunnel are adjustable, as a result, the machine can realize the best packaging effect.
Double Insulation Mechanism
Temperature-resistant&Heat-insulating Cord Fabric
Electronic Speed Governor
Allpack BS-4525 hot wind heat shrink tunnel is an ideal packaging equipment which is widely applied in industries such as food, beverage, commodity, pharmaceutical, chemical, manufacturing, stationery, personal care products industries, etc. The machine adopts advanced technology so that it takes advantages of constant temperature, high efficiency, easy operation, perfect performance and so on. This shrink tunnel has high cost ratio, therefore, it is popular in industries.
Quick&Even Heat Source
High Quality Metal Construction
Precisely Engineered Hot Air Circulation System
Allpack BS-4525L high power heat shrink tunnel is used to pack all kinds of products with thermal shrinkage films, it is suitable for PVC, POF and PP shrink films, etc. The machine is equipped with user friendly control panel, which is easy to operate. The hot air in the tunnel will be distributed evenly so that the products will be packed with good appearances. This shrink tunnel is suitable for packing fruits, beverages, pots&vessels, daily necessaries, electric appliance, books, wines, medicines and so on.
Belt Conveyor Optional
Low Maintenance
Hot Air Circulation Inside Chamber
The BS-4535 steady performance heat shrink tunnel of Allpack mainly consists of motor, heat tube, and operation panel, its function if to pack products by heat shrinking technology. It is equipped with advanced operation panel which can adjust the speed and temperature easily, which is convenient for operators to operate. The shrink tunnel can provide products with beautiful packaging effect, it is an ideal packaging equipment in a large amount of industries.
Electronic Speed Governor
Temperature-resistant
Thermo-stable Silicone Tube
Allpack BS-4535LA air jet heat shrink tunnel is used to shrink packaging products, it adopts hot-wind & down-cyclone structure, intelligence temperature control, and AC variable speed regulation, which make the machine has good performance, can pack products quickly and neatly. There are two optional conveyors of the machine——teflon belt type and roller type, each of them has its own feature. The shrink tunnel is suitable for shrinkage films such as PVC, PP, POF and so on, is has a wide range of industrial applications.
Lengthened Double Hot Wind Tunnel
Adjustable Speed&Height
Advanced Operation Panel
Allpack BS-5030X high speed heat shrink tunnel is suitable for packing biscuits, books, CD, glassware, tissue, paper card, photo frame, aluminum section, woodwork, etc. It has a transparent window which allow the operator to observe the whole packaging process, it is more safe. The shrin tunnel is equipped with an inner insulate shell, which let the temperature of the tunnel is uniform. It adopts roller type conveyor, and it can also use the teflon belt type conveyor.
Transparent Window Function
Internal Air Circulation Device
Electric Speed Controller
Allpack BS-5530L compact designed heat shrink tunnel is suitable for all kinds of shrinkage films such as PE, PP, POF, PVC, etc, it can be used to pack single large objects or combined objects consisting of several small articles. It is designed in a hot wind&upper-cyclone structure, and there are two types of conveyors are available for this machine, they are stainless steel mesh type conveyor and roller type conveyor. This shrink tunnel is widely used in food&beverage industries, pharmaceutical industry, chemical industry, commodity industry, stationery industry and so on.
Intelligent Temperature Control
Strong Turbine Motor
High Quality Packaging Effect
Allpack BS-5530M efficient heat shrink tunnel is suitable for packing bottles, jars, cartons and many other different shaped containers and products, it is compatible with PP, POF & PVC shrink films. The speed variable stainless steel mesh conveyor of this machine allows hot air be distributed evenly in the tunnel, therefore, the product will have a good look after shrink packaging. This shrink tunnel can be used alone and it can also be integrated into production line.
Hot-wind & Upper-cyclone Structure
Power Consumption Saving
Easy To Use
The BS-5540L high grade heat shrink tunnel of Allpack adopts variable speed control, its speed can up to 10 meters per minute. It is widely used to pack books, food products, beverages, chemicals, medicines, toys, hardware, electric components, etc, this shrink tunnel is an ideal equipment to pack box, carton, bottle and jar. It has a durable and hard metal construction which can totally prevent the machine from attacks, it is reliable and has long service life.
High Cost Ratio
Safe Operation
High Production Efficiency
Allpack BS-5540M PE film heat shrink tunnel has stable performance, high working efficiency and good shrinkage effect, it is widely used to pack small commodities such as office supplies, tableware, hardware, electric components, cosmetics, medicines, beverages, shampoos, etc. This shrink tunnel can realize automatic continuous shrink packaging, it is easy to operate and energy saving. The machine is versatile since the speed of conveyor and height of tunnel can be adjusted according to different products.
Jet Air Supply
Intelligent Temperature Supply
Adjustable Furnace Tunnel
The BS-6040L large capacity heat shrink tunnel of Allpack is compatible with PE, POF, PVC shrink films, it is suitable for packaging large and heavy products and can pack them in a short time. This shrink tunnel looks high level and modern, it is designed compact and it has high quality packaging effect. It is widely used to pack wood, ceramic, cans, wines, water bottles, household appliances, etc.
Double High Power Blowing Motors
High Quality Transducer
Stainless Steel Heater
Allpack BS-6050L large capacity heat shrink tunnel is equipped with two high power blowing motors which provide plenty of air for it so that it can realize perfect shrink packaging. Compared with small commodities, shrink tunnel is more suitable for packaging large and heavy goods, and the packaging speed is still fast. It is equipped with imported heat insulation cord fabric, heat insulation baffle and guard which can reduce the consumption of heat. In addition, the conveyor of the machine is optional.
Inner Adjustable Vents
Special Air Duct System
Planetary Reduction Gear
Shrink Tunnel: The Complete Buying Guide In 2023
In the modern world where technology is getting advanced day by day, machines are available for performing every small task. Shrinking of materials like films is nowadays also done by proper machines that are popularly known as Shrink Tunnels.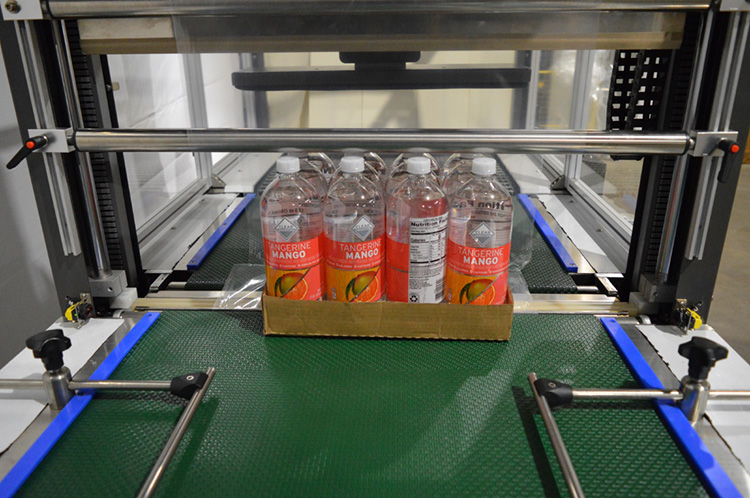 These tunnels have heat covered conveyor system that shrinks loosely applied films and makes the wrap more comfortable around the product. Shrink tunnels are used globally to cure and protect the product and to increase its life span. For a better understanding of shrink tunnels and their applications, we have prepared this detailed article for you. You can get everything from this before going for a purchase of shrink tunnels.
Add a header to begin generating the table of contents
1.What is a Shrink Tunnel?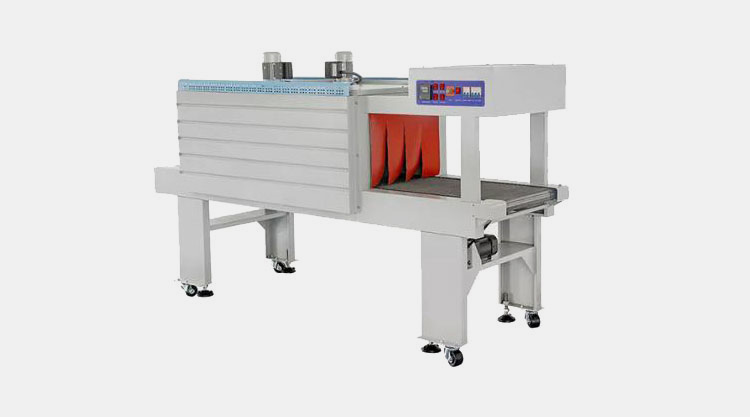 In modern days, shrink tunnels are used to deal with high production volume and to increase the productivity of a manufacturing firm. The manufacturing of shrink tunnels has increased in the recent past as industries are packing their products in shrink film are buying these tunnels to make their work easier and to attract more and more customers.
Shrink tunnels or commonly known as heat tunnels are metallic tunnels that are built with round conveyor systems. A heating element inside a shrink tunnel heats the products that are moved on the conveyor and as a result shrink films cloaks and wraps the material. When the products end their movement on the conveyor, uniformly shrink film is observed on the product that makes it look very pleasant.
2.What Are The Applications Of Shrink Tunnel?
Shrink tunnels are globally used in many areas. Some of the common applications of shrink tunnels are
Food Industry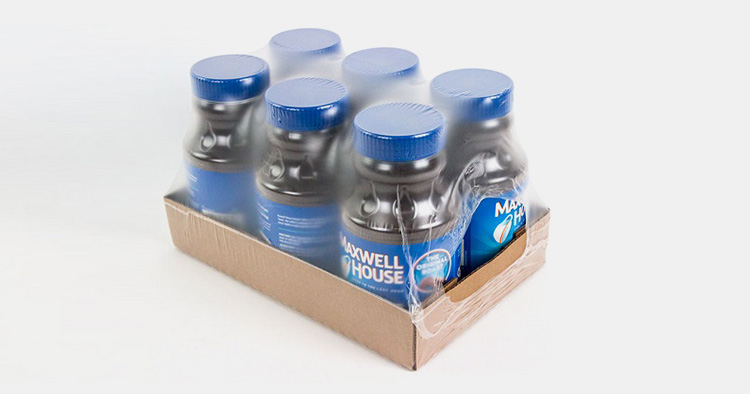 Shrink film is applied on products that are related to food industry. Food items have less life span and easily get affected by environmental parameters. It is necessary to pack them in a way that it remains hygienic and safe from microorganisms for a longer period.
Pharmaceutical Industry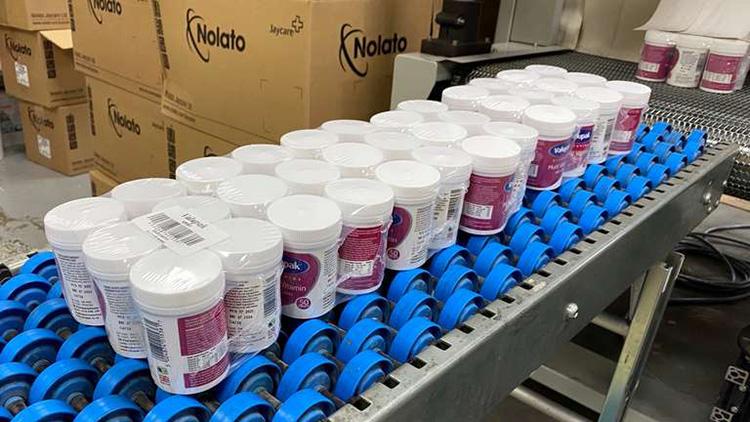 Some of the medical sectors that use L-bar sealing for protection of medicines use shrink tunnels for this purpose. Medicines remain safe and hygienic for longer period.
Household Industry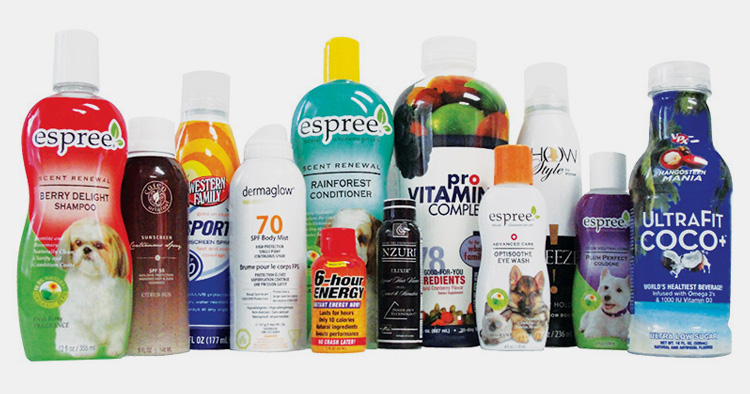 Plastic items and other household accessories are shrink wrapped properly. Once they are shrinking only the customer can use it. The finishing of material is very amazing to see, and many people are only attracted through this packaging.
3.What are the types of Shrink Tunnel available?
Shrink tunnels according to their usage and the different size of products is divided into different types. If the product is not kept in the designed tunnel, it can cause severe damage and can cause wastage. So for better understanding following are the four types of shrink tunnels.
Steam Shrink Tunnels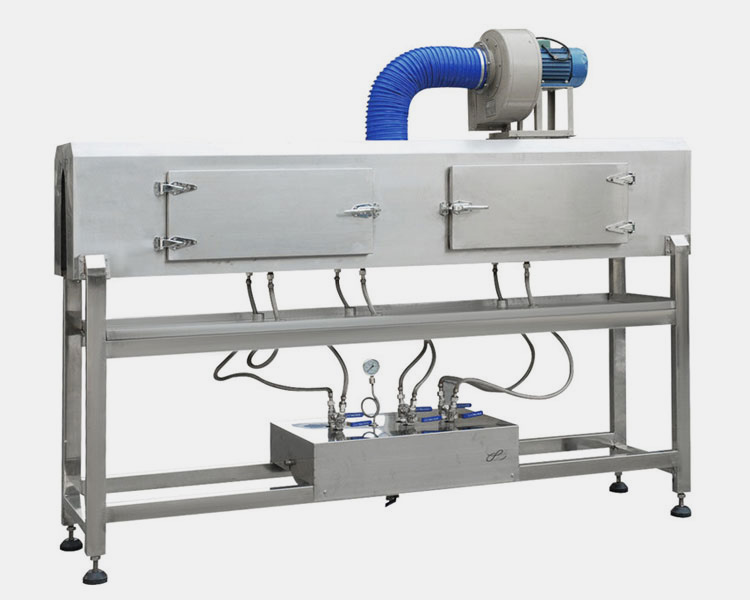 Steam is used in these shrink tunnels instead of hot air to shrink the plastic film on the products. Tampered and evident packaging is most commonly done by these stream shrink tunnels.
Water supply is required in these tunnels instead of air for the heating purpose, this is why these machines can be much more expensive as compared to others.
Self-Contained Steam Shrink Tunnels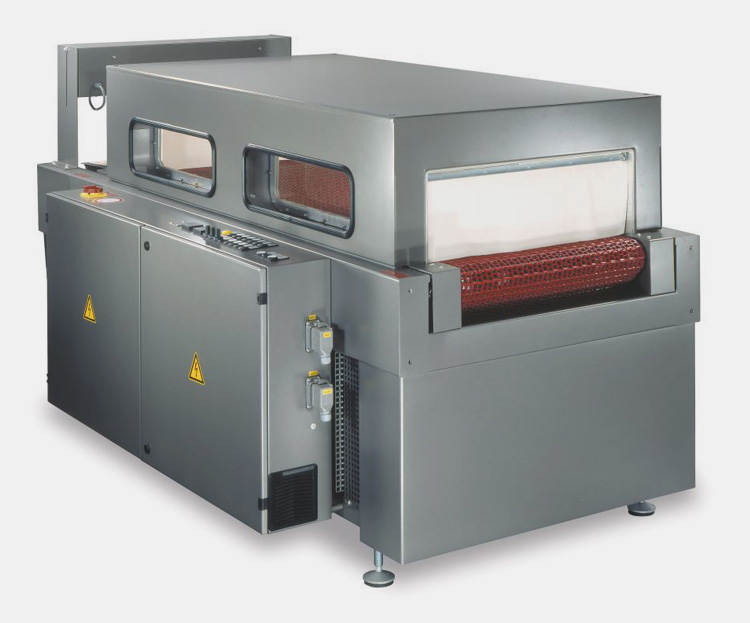 Self-contained streams shrink tunnel is a sub-type of a steam shrink tunnel. The only difference between these two is that it has an internal heating generator for shrinking purposes rather than external utilities. High quality, high precision, and brilliant font display can be achieved using these stream shrink tunnels.
Radiant Shrink Tunnels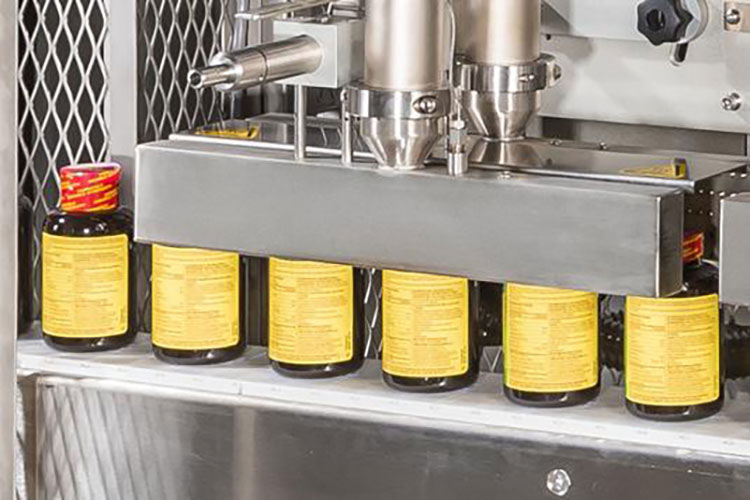 The heating source in the tunnel is due to radiations in these radiant shrink tunnels. The infrared radiations present in the machines are absorbed by the product and it gets shrinks.
Products that require a low shrink percentage are ideal if used with these radiant shrink tunnels.
Convective Shrink Tunnels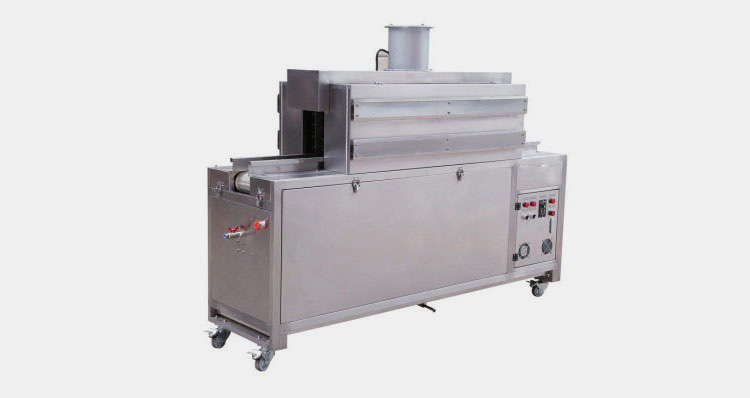 Hot air is used as a heating source in convective shrink tunnels. The hot air produced in the tunnel shrinks the sleeve and surrounds the item which is under the packaging process.
A module commonly named "baffle" blows the hot air in all directions that keep the tunnel hot and cold. Packaging of frozen meat and cardboard games are the best applications of convective shrink tunnels.
4.What Are the Working Principles of The Shrink Tunnel?

A compact and durable shrink tunnel gives high quality shrink wrapping on products in less time duration. It gives reliability to perform proper shrink of wrapping on product and make in air tight so no microorganism or environmental factor can affect the product.
It contains rust resistant chrome rollers and shafts, coated outer surface, and a heavy-duty conveyor belt. The tunnel is secured with silicon rubbers to minimize heat loss. The operation of a shrink tunnel is very simple
Initially, all the safety measures of tunnel are verified. Normal power supply of 110-220V is used by the tunnel for its operation.
The inner heating parameter and speed of the conveyor is adjusted by the control units present on the body of the tunnel. Likely the temperature is kept between 100-350°C.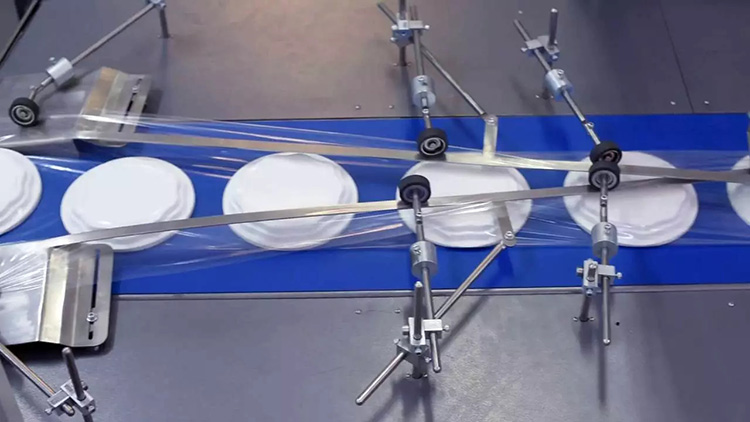 Once the heating parameters are set, commonly an L-bar sealer seals the edges on film and then the product is inserted through the conveyor in a shrink tunnel.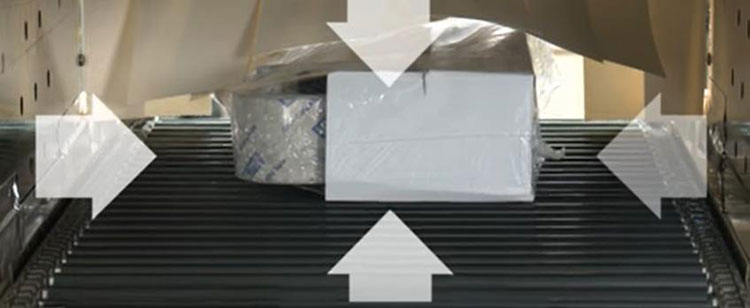 The recirculating air chamber flows the heating air from all four directions to the product. This helps to perform uniform shrink parameters from all sides of the product.
As the product comes out of the tunnel, the film completely shrinks on the product and has a clean finishing.
5.What are the components of a Shrink Tunnel?
Following are the components that successfully result in the operation of a shrink tunnel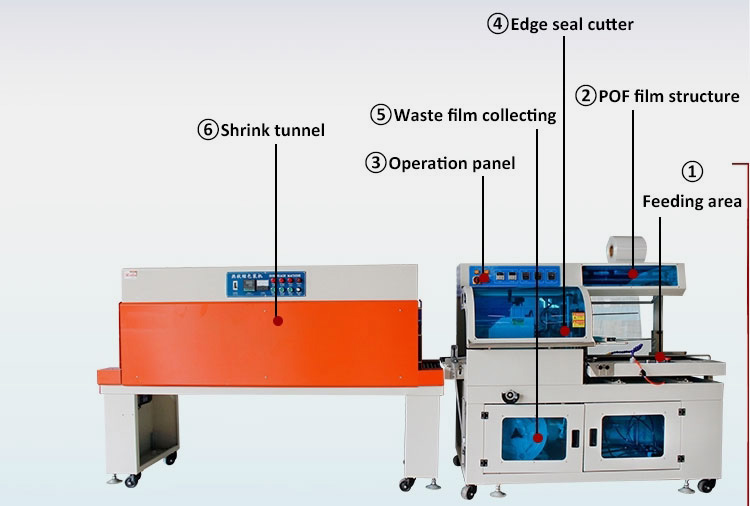 Operational Panel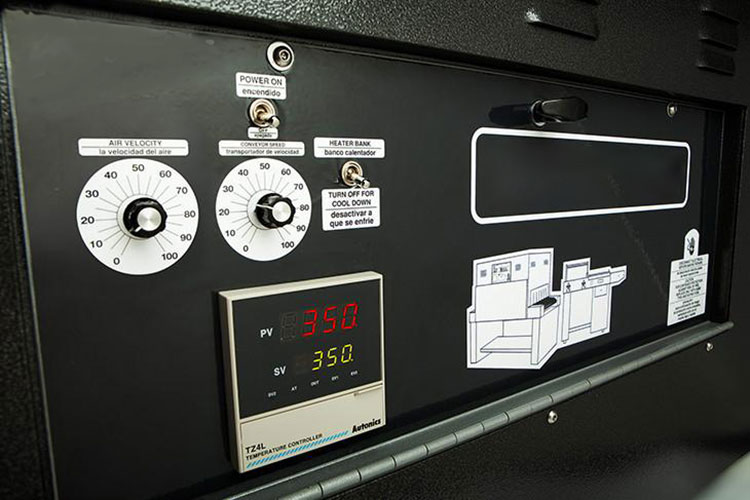 The control or operational panel is present on the outer side of a shrink tunnel. It is the most essential part of the shrink tunnel as all the parameters like temperature, conveyor speed, and inlet heating air are controlled, monitored, and handled through this display. This panel allows us to reach the desired standards and to set the shrink process on standard parameters.
Shrink Tunnel or Heater Bank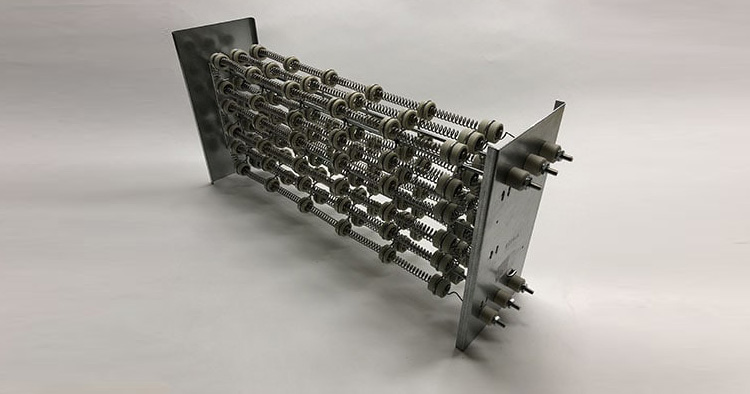 It is the main component of shrink tunnel. Standard heating coils are used in the heater banks that are responsible for supplying heat to the tunnel. Unique heat is produced from all sides of the tunnel that makes it very precise and accurate.
Working of a Heat Tunnel
The operational of a tunnel is almost same in all type of shrink tunnel. It is the main components which produces heat and shrinks the wrap on product.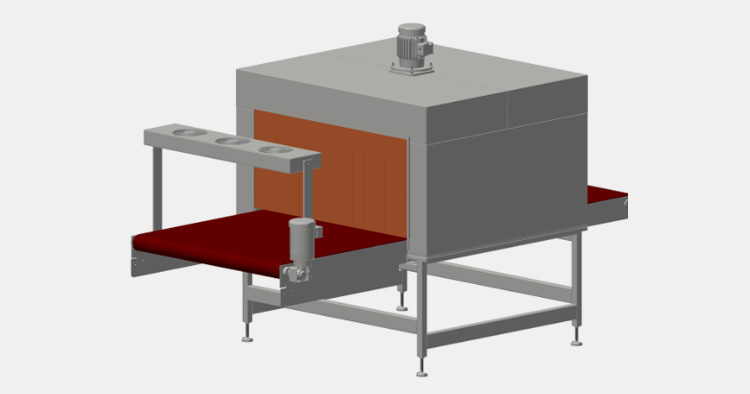 Producing controlled heat for shrink wrapping is the basic function of heat bank.
The other part of tunnel is the chamber. A chamber is an enclosed area in which heat is circulated and shrinks the product.
At the end, the most important part is a conveyorthat moves the product within a tunnel. Conveyor movement can be controlled according to the production requirement.
Waste Film Collector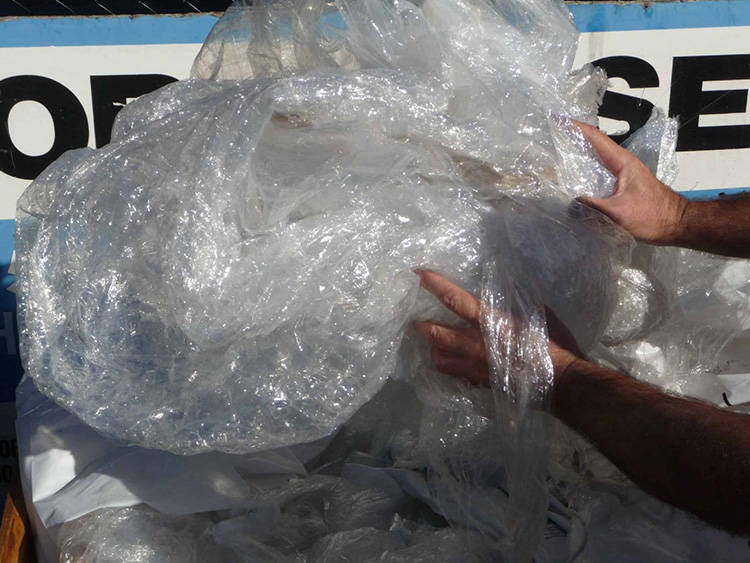 The residual film which is removed after edge cutting is collected in a separate area which is called a waste film collector. It allows reuse and recycling of waste.
Feeding Area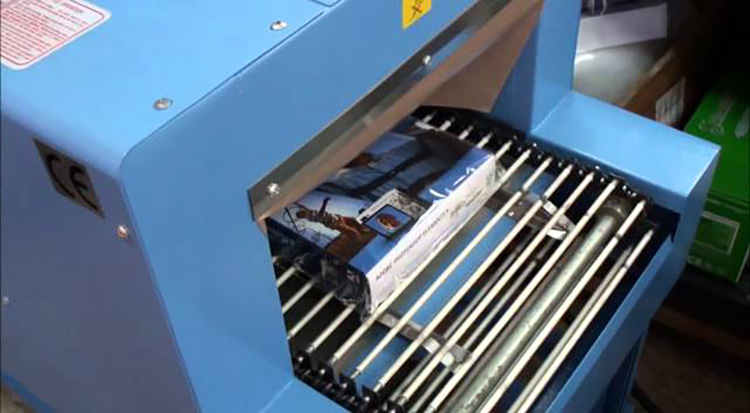 The film roller is placed in this feeding area by which it enters the system. Specific rollers are there to carry this film to the system
Edge Seal Cutter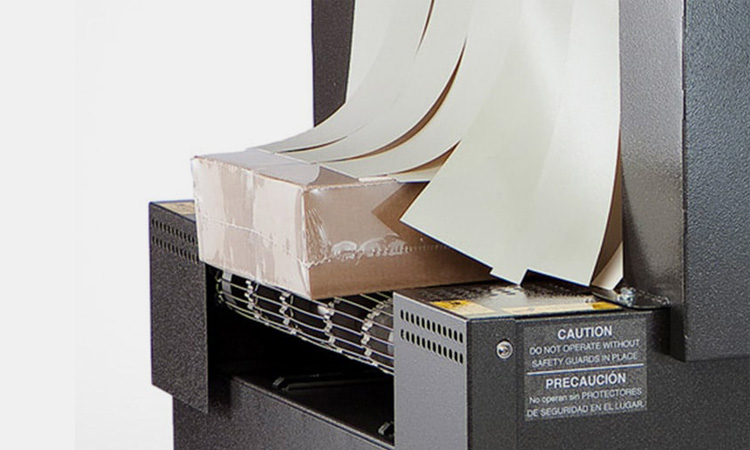 The foil when wrapped on the product in a shrink tunnel is cut by an edge seal cutter. Highly precise and efficient cutting of film is done by these cutters.
Other secondary parts of a shrink tunnel are
Rust Resistant Chrome Rollers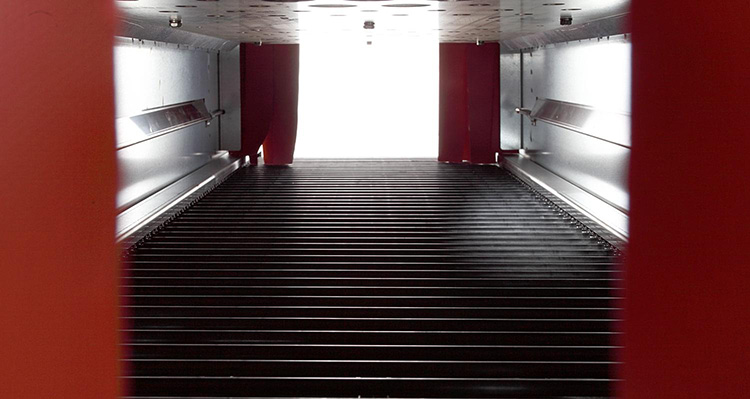 Chrome rollers are there in a shrink tunnel for smooth movement of product on the inlet and outlet side.
Blower Motors

The heat produced is re-circulated in the tunnel through blowers. These blowers have proper motor setting known as blower motor. Specific and uniform heat is blown from all corners so that the film completely shrinks on the product.
Conveyor Belt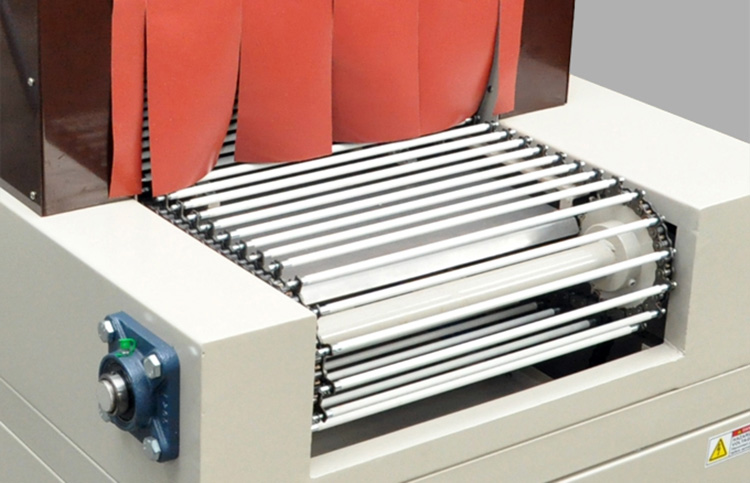 The product when enters the tunnel through chrome rollers is carried forwards on a conveyor system. A highly automated conveyor system is there in a tunnel which is solely responsible for entering and exit of products. The speed of this conveyor belt can easily be adjusted through a control panel and is very important to notice according to the size, weight, height, and heating limits of the product.
Silicon rubbers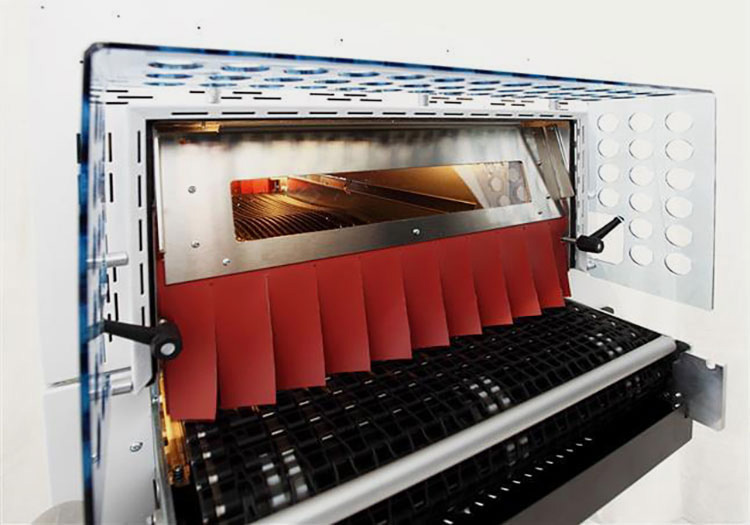 Silicon rubbers are there on the entrance and exit gate of tunnel. Silicon rubbers are responsible for maintaining the heat within the tunnel and avoiding and losses.
6.What Materials Are Used As Wrap In A Shrink Tunnel?
Following materials are mostly used as wrap in a shrink tunnel
Polyethylene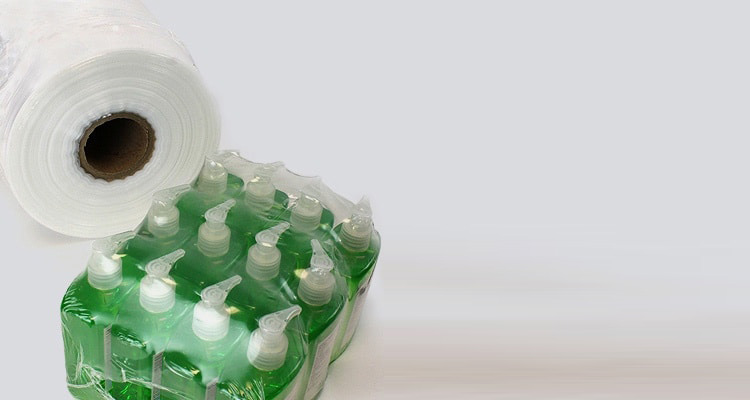 High-Density Polyethylene (HDPE) and Low-Density Polyethylene (LDPE) are the types of Polyethylene. POE is a subclass of POF and like that is highly versatile in its usage.
The only disadvantage of POE is that it is quite expensive due to poly extraction of materials.
Polyvinyl Chloride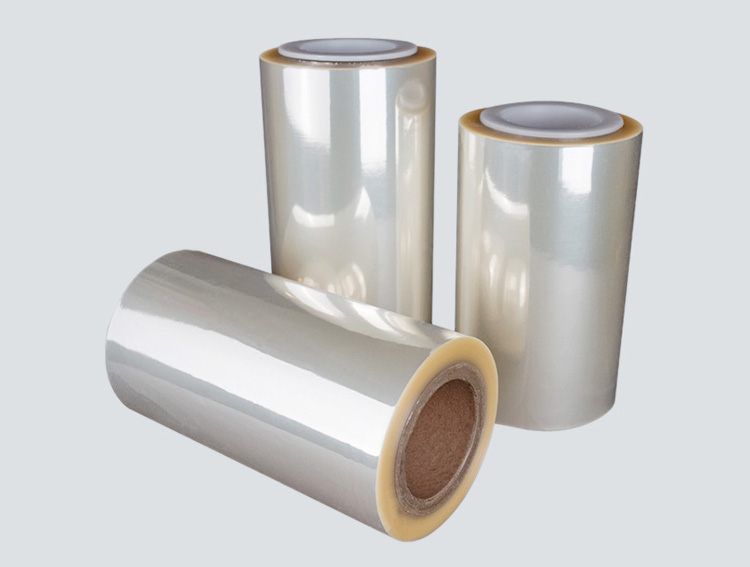 PVC or Polyvinyl Chloride is most commonly used wrap material in a shrink tunnel. Due to its easy availability and cheap price, most of the industries used PVC as their wrapping film.
PVC cannot be used for heavy objects as its stretching power is very less as compare to POF and POE. It is also somehow dangerous for the environment as it releases harmful gases that are not in favor of human life.
Polyolefin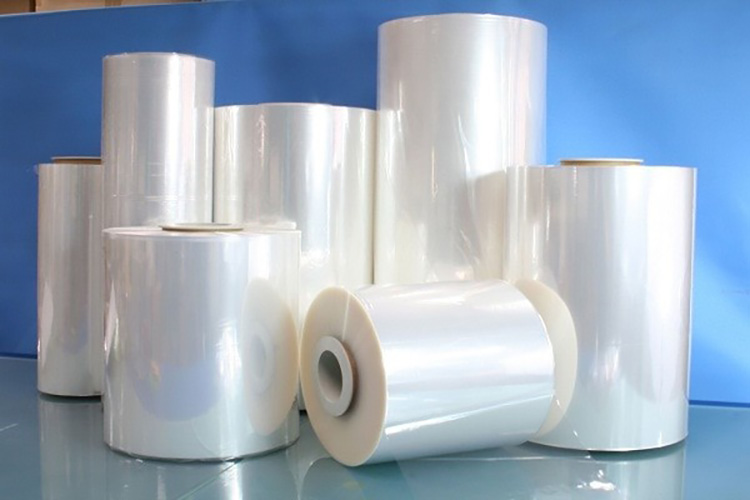 POF is also a cheaper material like PVC but is highly durable. These can easily be used for any type of shrink wrap due to their greater internal strength and bonding.
These are 100% recyclable and efficient for multiple packaging of products.
7.What AreThe Differences In Different Type Of Shrink Tunnels?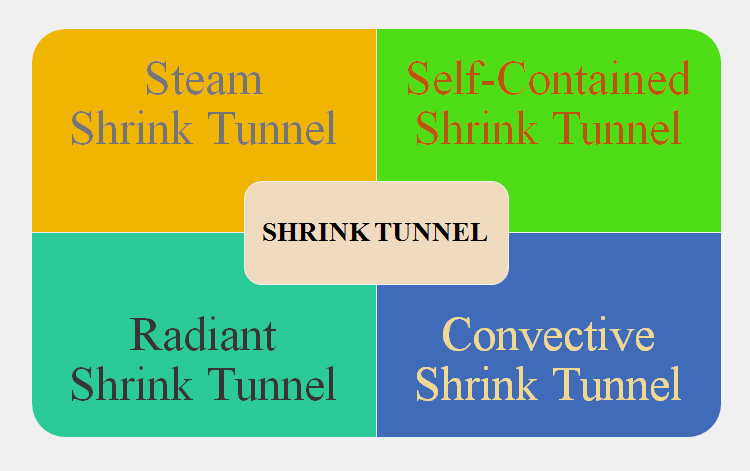 Blowers Quantity
All types of shrink tunnel uses single blower for circulation of air except convective shrink tunnel. A convective shrink tunnel has the tendency to operate both longitudinal and latitudinal and this is the reason double blowers are there in it.
Heating Element
Steam is used as a heating element in stream shrink tunnel. Rest in all types heat tunnel is the source for heating the shrink product.
Compatible Materials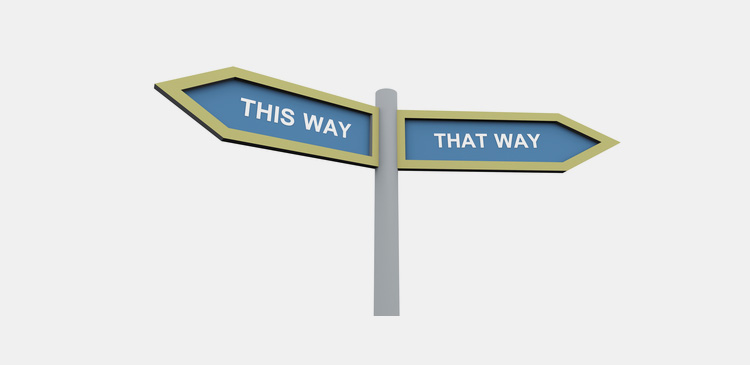 All type of shrink tunnels is compatible with PVC and POF, as these are commonly used wrapping material. POE is not used in steam shrink tunnel due to its higher bonding tendency.
Production Capacity
A steam shrink tunnel is used in low scale industries because it produces only 40 to 60 shrink products in a minute. Large scale industries use self-contained, radiant and convective shrink tunnels due to their greater productivity.
Machines Automation
All types of shrink tunnels are found in fully automatic operation that eases the process and reduces human efforts.
8.What Are the Advantages of a Shrink Tunnel?
Following are the advantages of shrink tunnel

Productivity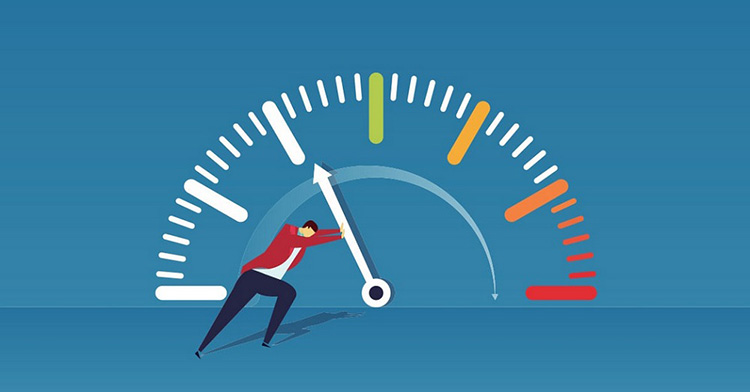 The biggest advantage of using a shrink tunnel is that it improves productivity with keeping quality at a high standard. The machines are now completely automated and can shrink number of products in no time.
Durable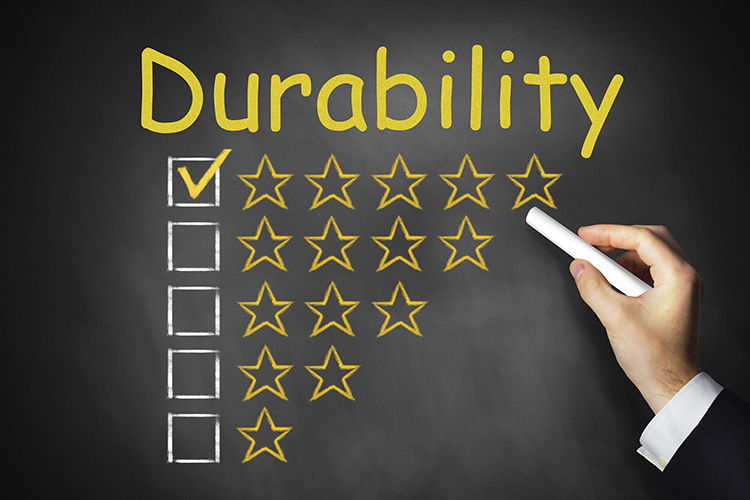 Shrink tunnels are adjusted according to the size, height, and weight of the product. No matter what type of product it is, we just set the parameters of tunnel and they will perform accordingly.
Quality Packaging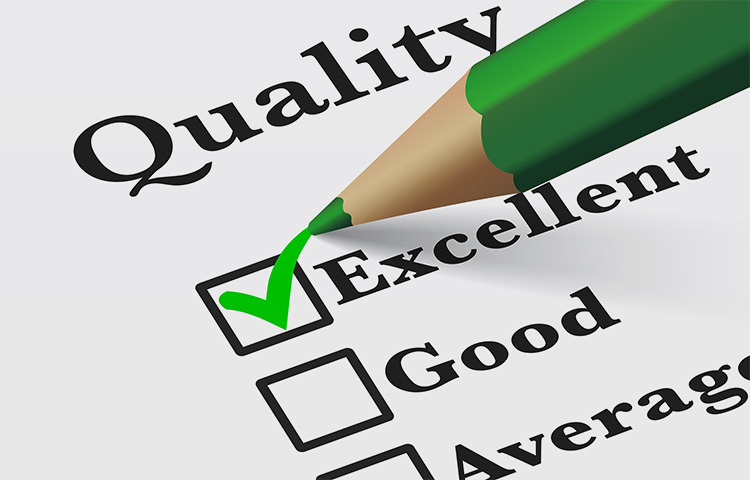 The air blown on the product within tunnel is divided equally on all edges of the product. As a result of this the quality of shrink packaging remains constant and very precise. High quality products are gained from these tunnels.
Product Protection and Security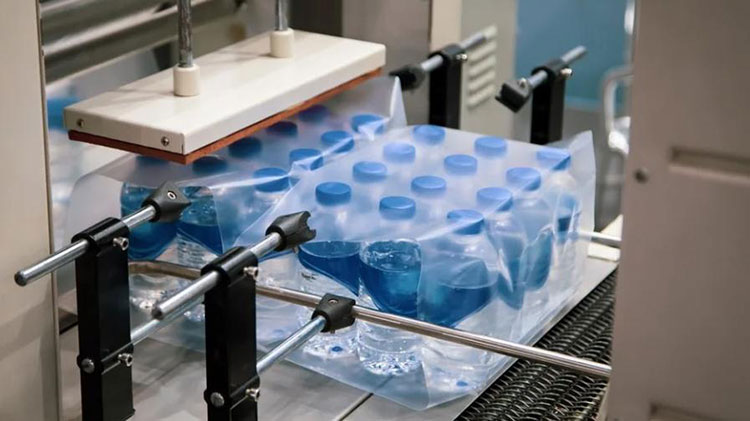 Many industries export their products globally. The product travels for a long distance once they are manufactured. During this traveling period, shrink film provides complete security to it and protects it from any environmental damage, dirt, and humidity.
Customer Attraction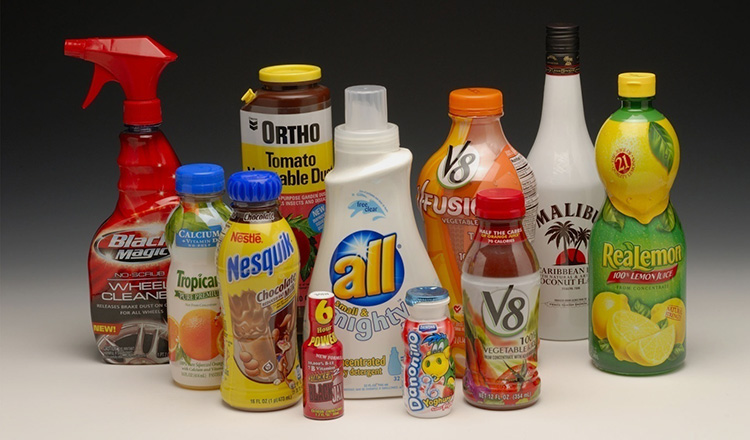 Shrink packaging from these shrink tunnels is mostly used because they attract customers globally. The printing options and proper shrink of film are very eye-catching and can bring many customers.
Economical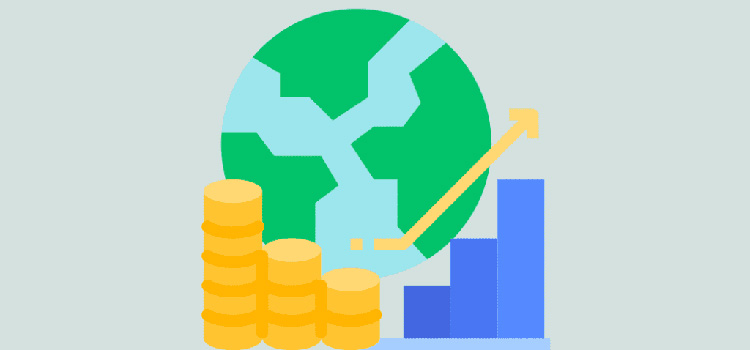 In comparison to other traditional film shrink wrapping techniques, shrink tunnels are much more economical and save a lot of material from wastage. It reduces the size of packaging material and helps to increase the number of products to save extra shipping cost.
9.What Are The Errors And Maintenance Of A Shrink Tunnel?
Following are the errors that occur in a shrink tunnel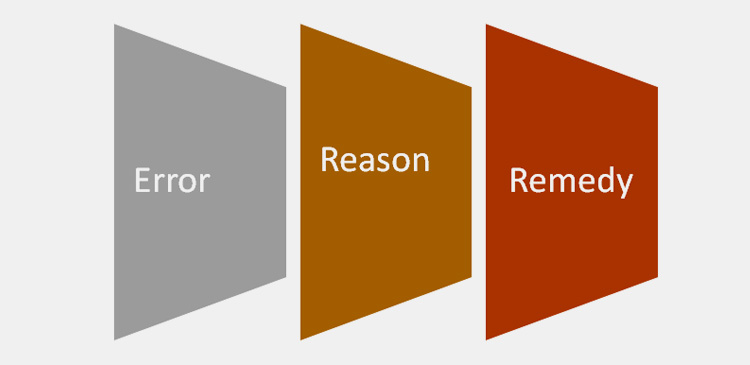 S. No
Errors
Reason
Remedy
1
No Proper Heat in Operation
Overheating of machine in the previous operation
Check the cut-off relay

Rest the temperature value to its standard value

Check machines maintenance manual

2
Improper Running of Tunnel Conveyor
Failure in conveyor motor
Check the conveyor motor

Clean the carbon brushes

Check motor brushes

3
Intermittent Working of Machine
Problem in power supply or control unit
Check the power if it's less than 195V

Check the power cord

Check the working of control unit

4
Blower Motor Not Running
Blown out of motor fuse or frequency drive
Check the spinning of motor if it is free

Check the frequency drive unit

Check if any phase is missing

5
Tunnel Not Reaching to The Desired Temperature
Burnt out of heater

Missing of phase

Any of the SSR not working properly

Improper running of blower motor

Check the function of heater

Check if any of the phase is missing

Change the faulty SSR

Check the operation of blower motor.

6
Difference in Tunnel and Display Temperature
Not enough air in heater

Blower motor is running in reverse

Proper supply air to the heater

Check the direction of blower motor
The above mentioned errors can be minimized by proper maintenance of shrink tunnels. It can also minimize the occurrence of accidents. Following are the important points for maintaining a shrink tunnel.
Proper Preventive Maintenance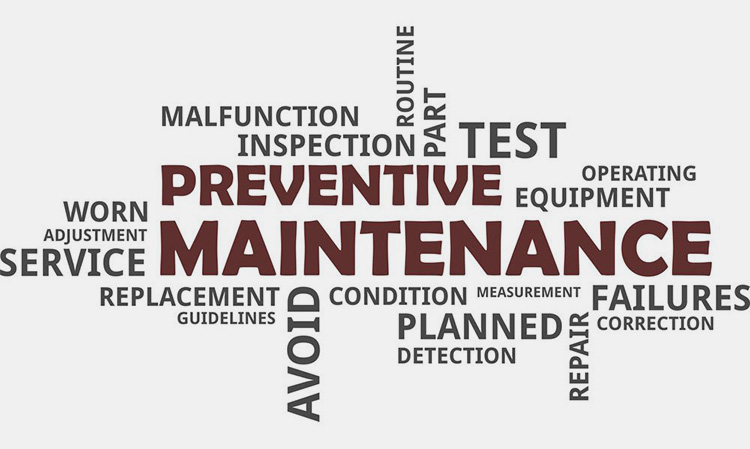 Preventive and predictive maintenance of shrink tunnel is always an important factor. Checking of silicone rubber on tunnel rollers should be done on regular basis as they can easily get damaged due to continuous movement. Likewise, all the equipment should be maintained to avoid any accident or operational loss.
Operators Training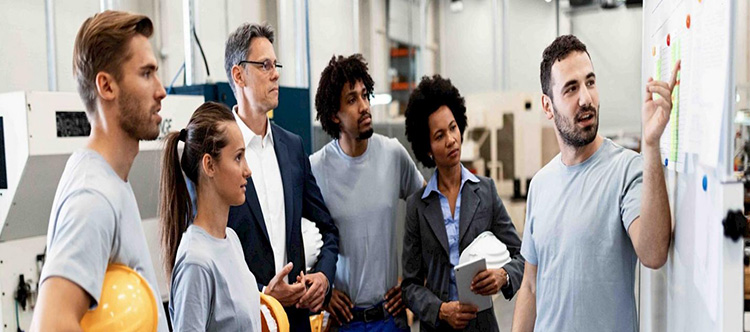 As the operator is always in direct contact with the machine, he is the one to whom proper instructions regarding machine should be delivered. The operator must go through shrink tunnels operational manual also get guidance from the manufacturer before using it. A small mistake from operator can cause a lot of damage.
Maintenance of Equipment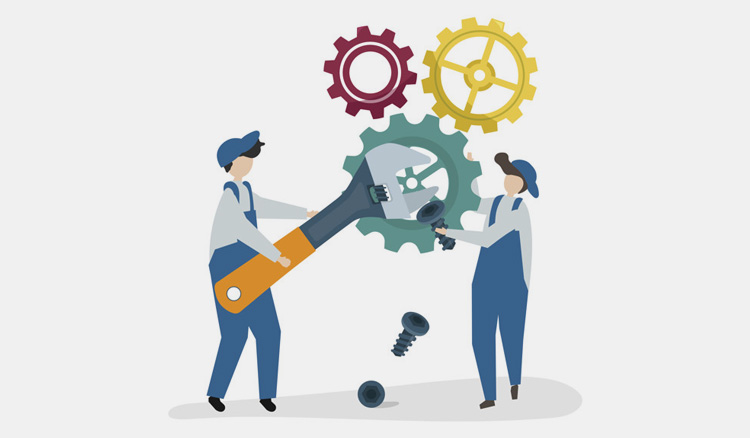 All the functions of equipment present in shrink tunnel are necessary to be checked every month and replace if any one of them is not performing properly.
Reliable Film Material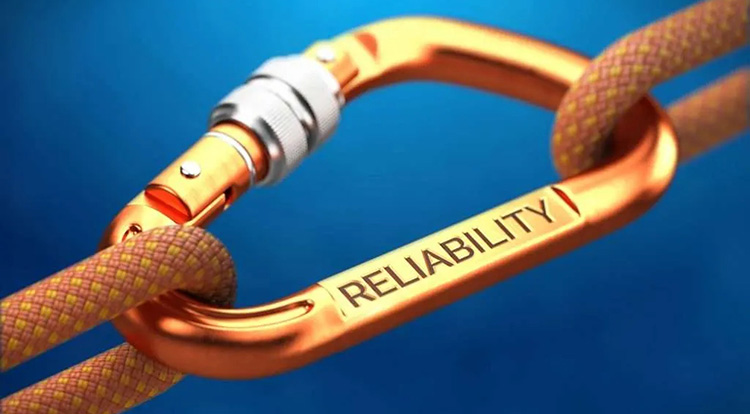 Shrink tunnels are preferred to be used for materials of thermoplastic family. It is always instructed to use reliable material that best suits the machine and environment. Any unwanted experiment can cause damage to machine and man both. Also degradation of thermoplastic film at high temperature can produce hazardous fumes that can affect the atmosphere.
Preparing Shrink Tunnel Maintenance Checklist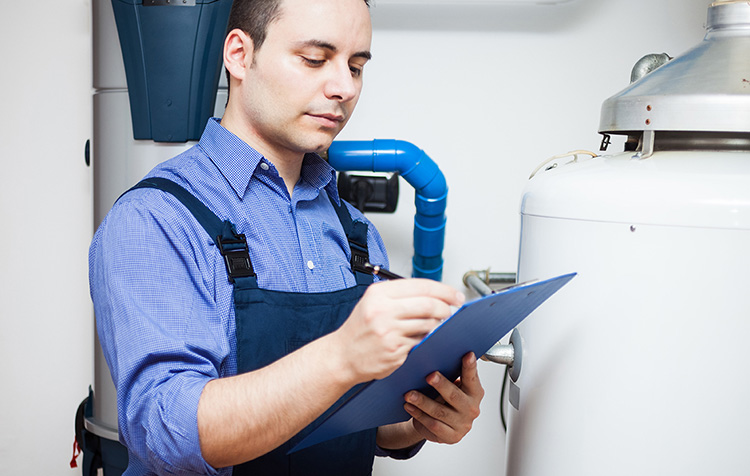 The organization should prepare a proper maintenance checklist and give proper training of that to the operator. The operator should be bounded to maintain those checklists on regular basis for confirming proper operation of shrink tunnel.
10.Will You Need Any Other Equipment To Accompany Your Heat Shrink Tunnel?
A product when passed through a shrink tunnel needs other equipments for its assistance too. Some of the equipment that accompany with a heat shrink tunnel are
Wrap Labellers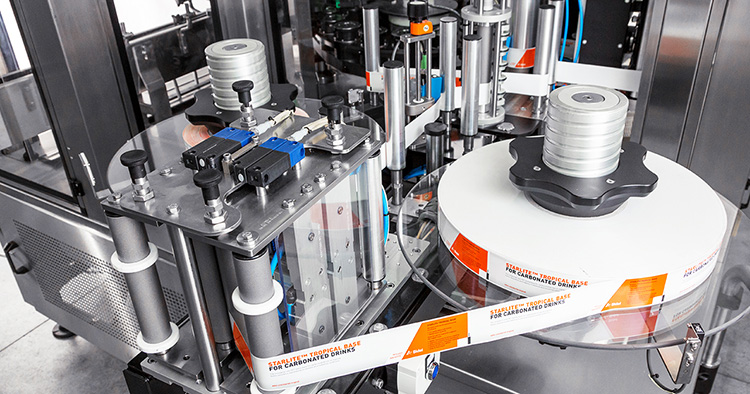 A wrap labeler is a pressure sensitive label dispensing equipment that is used to label the fished products that exits through a shrink tunnel. The label is rolled on the product firmly and makes it look in decent form.
Bottle Capper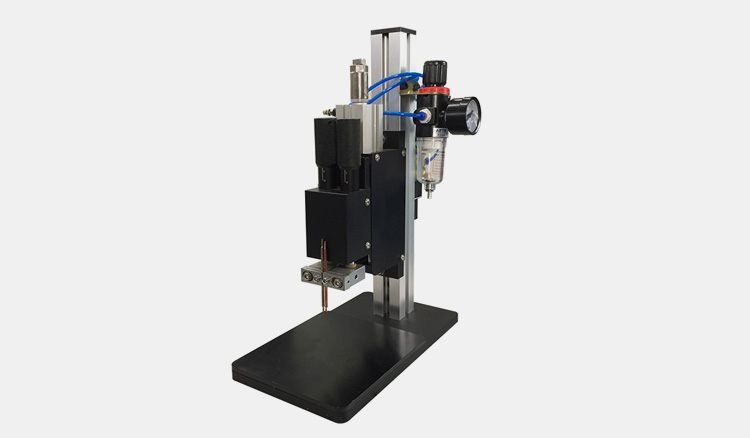 Some of the shrink tunnels that are used to shrink bottles also use bottle capper in their process. Caps are affix with the bottle and then send to the system where they are get their film shrink.
Ink-Jet Coder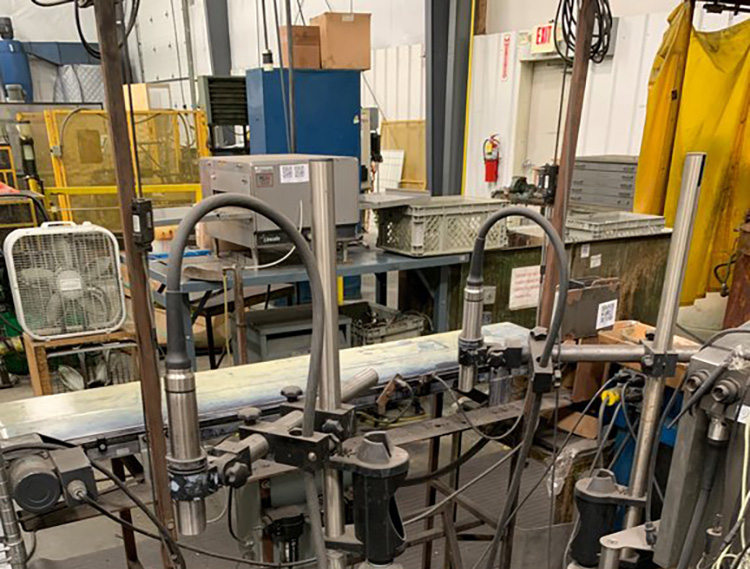 Ink-jet coders are used in the packaging process where electrical print of code is generated on the products according to their production setup. These codes are further used in identification and labeling purpose.
Palletizer
Palletizers are accompanied at the end of the system which is used to transfer the product to the pallets. These pallets are then supplied in a proper manner.
Filling Machine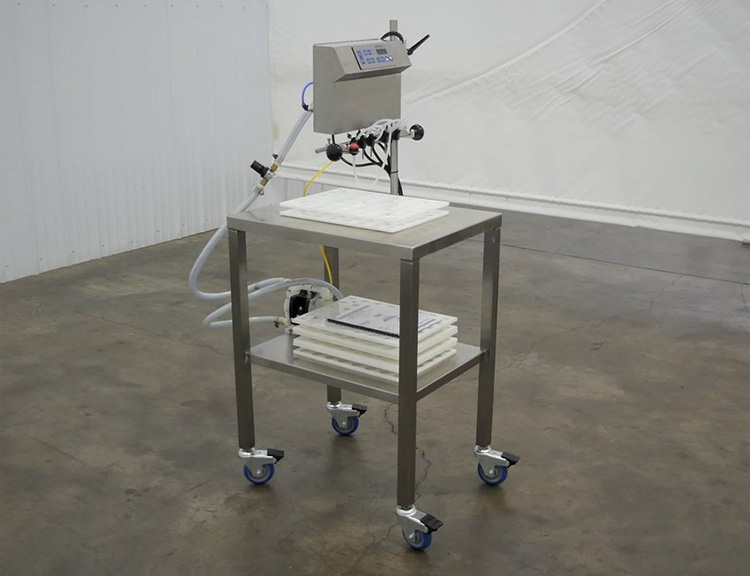 Filling machines are also present at the start of a shrink tunnel when it is used for bottle or tube shrinks. As the name suggests, these machines fill the product in a standard value.
11.What Should You Consider Before Purchasing A Shrink Tunnel?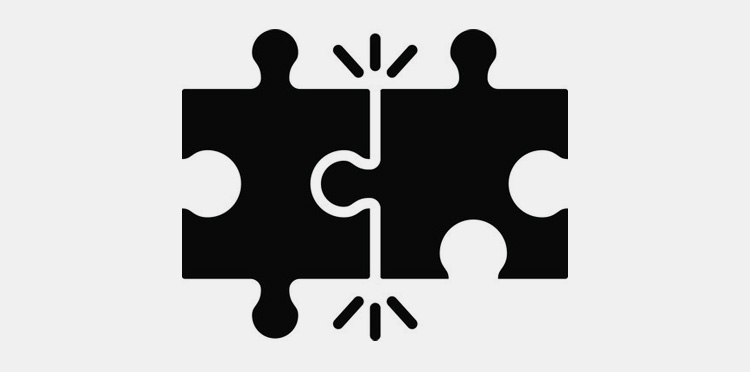 Production Requirement
Before buying a shrink tunnel, it is inevitable to neglect the prior study of all types of it.  A buyer should check its production requirements and then select the best type of shrink tunnel according to it.
Performance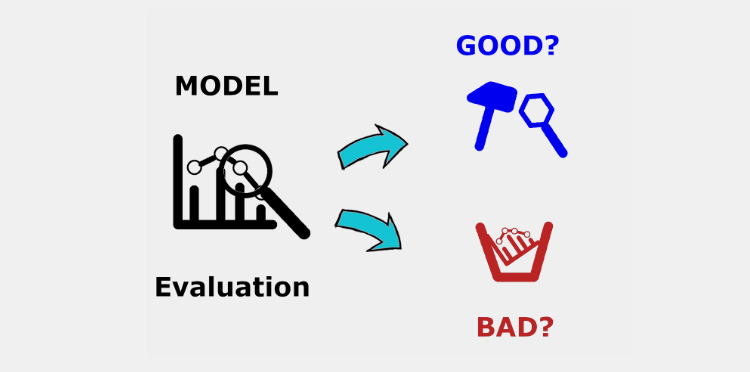 Checking of all machine specifications like productivity, quality, precision, accuracy and reliability is important to be noticed by the buyer. All the information can be taken from website of manufacturer or machines catalogue.
Manufacturers Reputation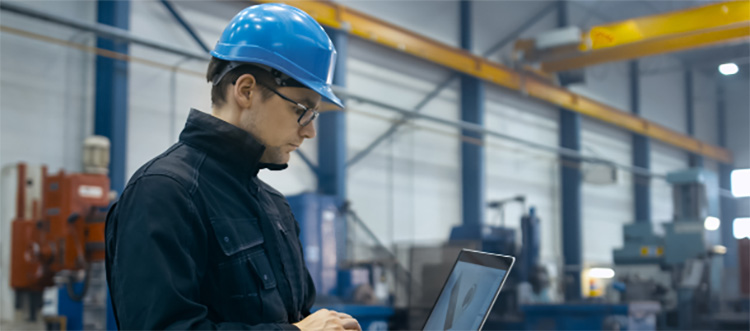 Varieties of shrink tunnels are now being produced by different manufacturers. But who are the best manufacturer and what is there market reputation, is an important factor to be noticed? Their customer reviews can also assist in this aspect.
Customer Services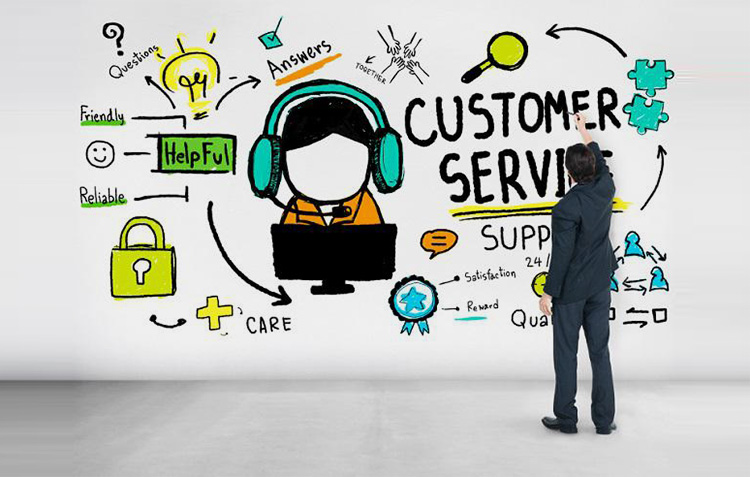 What type of customer services the manufacturer is providing to its customer is another important point to be noticed while purchasing a shrink tunnel. Better customer services worldwide indicate good reputation of manufacturer.
Local Assistance
Manufacturers that have local support or assistance are always a benefit for the buyer. They help in the installation of machine and support the buyer to get better training of shrink tunnel. Quick availability of spares and services will be ensured by these local suppliers.
Conclusion
Globally shrink tunnels are used for proper packaging and wrapping of films on products. This keeps them safe and contamination free. This article completely discusses the application, working, and usage of shrink tunnels. ALLPACK also offers an extensive range of shrink tunnels that are ideal for packaging. The modular concept ensures maximum flexibility and efficient output. If you are interested in procuring our equipment contact us now or visit http://www.allpackchina.com
CONTACT US
Tell us your raw material and project budget to get quotations within 24 hours.
WhatsApp:+86 18171018586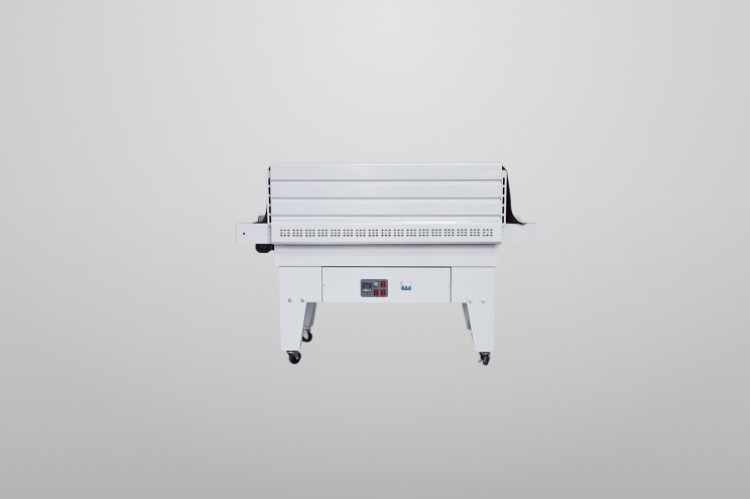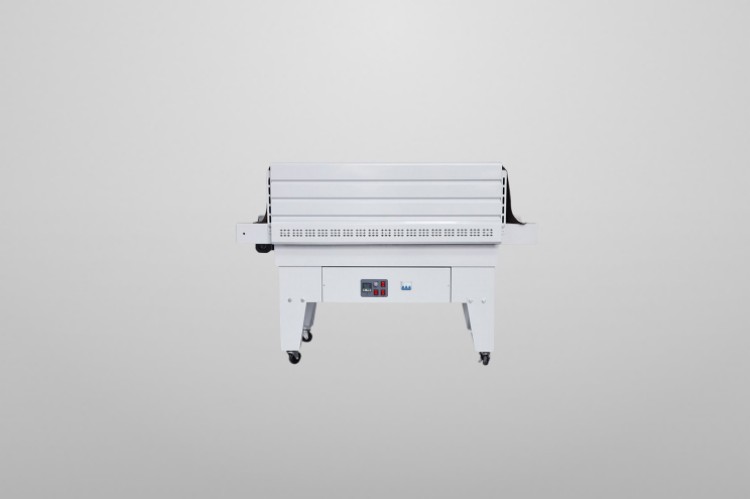 Tell us your material or budget, we'll reply you ASAP within 24 hours