Your Top Pneumatic Filling Machine
Pneumatic Control
Mechanical Positioning
Electric Valve Quantitative Filling
Pneumatic Filling Machine
Allpack pneumatic filling machines are driven by compressed air rather than an electric source hence are also known as air-driven filling machines. They utilize vacuum pressures for instant drip-free gravity-based filling. These equipment use of compressed air and are comprised of less movable parts than their electric counterparts. Pneumatic filling machines are highly accurate and precise since they fill the right volume of liquids that can be adjusted according to requirements. It can be used to fill many different types of clear thin liquid, including water, olive oil, fuel, drinks, vinegar, milk, etc, and low viscous liquid like water, wine, solutions, etc. The pneumatic filling machines are mostly semi-automatic type. The quantitative filling machine is driven by compressed air control, so it is especially suitable for use in a humid environment with explosion-proof requirements.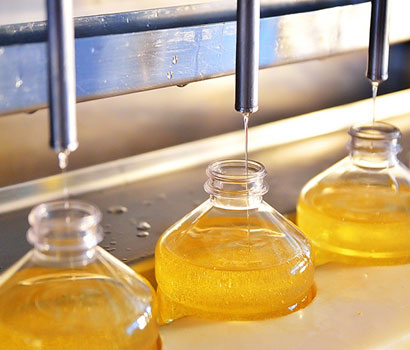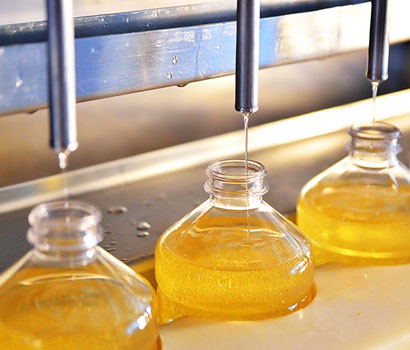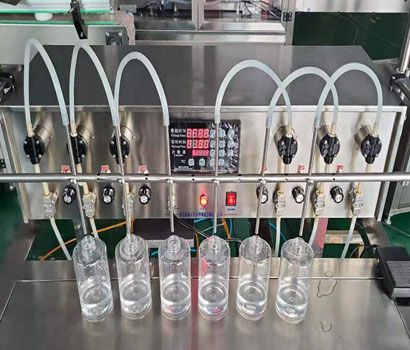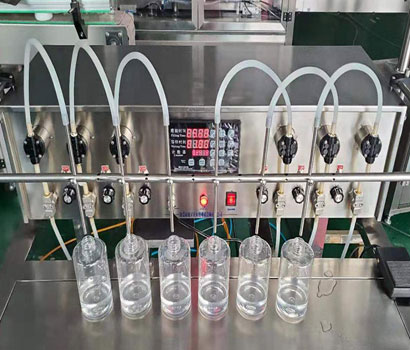 Pneumatic Filling Machine
The semi-automatic pneumatic quantitative cream liquid paste filling machine is specially designed for shampoo gel water wine milk juice vinegar oil detergent, peanut butter, chili butter, bean paste, colloid, moisturizer lotion, cosmetics, oil, honey, etc. The filling capacity is up from 25 to 40 pics per minute(depending on operator speed, product density, draw length, a fill speed, among others). 
30 L feeding hopper
Food grade material
Rugged rotary valve system
5-5000 ml semi-automatic pneumatic quantitative filling machine is specially designed for cosmetics, oil, alcohol, washing supplies, shower gel, fruit juice, shampoo, etc. This machine contains 7 models including 5-100ml, 30-300ml, 50-500ml, 100-1000ml, 250-2500ml, 300-3000ml, 500-5000ml. It is only for liquid filling not for paste filling. 
High filling capacity
High-quality cylinder
Pneumatic quantitative filling
50~5000ml double heads nozzle electric valve quantitative filling machine is specially designed for filling liquids and water. The quantitative filling machine is driven by compressed air control, so it is especially suitable for use in a humid environment with explosion-proof requirements and has a high degree of safety. Due to the use of pneumatic control and mechanical positioning, the filling accuracy is high, and the accuracy can be controlled at 1%. In the case of an emergency stop, just press the emergency stop switch, and the piston will automatically return to the initial position.
Emergency stop
Compressed air control
Pneumatic control and mechanical positioning
A02 manual paste liquid precision pneumatic filling machine is powered by compressed air with the foot switch control, and it is also improved on the basis of the A03 type manual filling machine. This pneumatic filling machine is suitable for filling liquid, creams, hotel shampoo, vial-filling water, shower gel, and other materials. Those paste liquid filling machine is designed for hospitals, laboratories, beauty salons, and small and medium enterprises, such as design, very suitable for filling small doses of liquid and paste. The liquid filling machine structure is simple and reasonable, easy operation, and without any energy. 
Pneumatic filling
Quantitative filling
Without any energy
Pneumatic Filling Machine: The Complete Buying Guide In 2023
Did you know pneumatic filling machine can reduce filling time and cost? Filling bottles, containers, pouches are things of the past. With modernization, new advance techniques are emerged to skyrocket your business. Indeed, labor is essential but machine can fast your work with much accuracy and efficiency.
In this buying guideline, we are going to discuss how pneumatic filling machine can speed up your company's production, especially food, pharmaceutical, nutraceutical, and chemicals. We will provide images to help your good understanding.
Add a header to begin generating the table of contents
1.What is Pneumatic Filling Machine?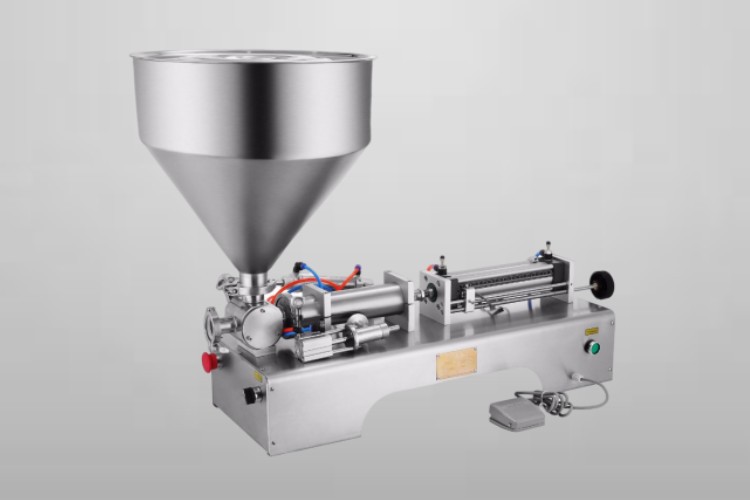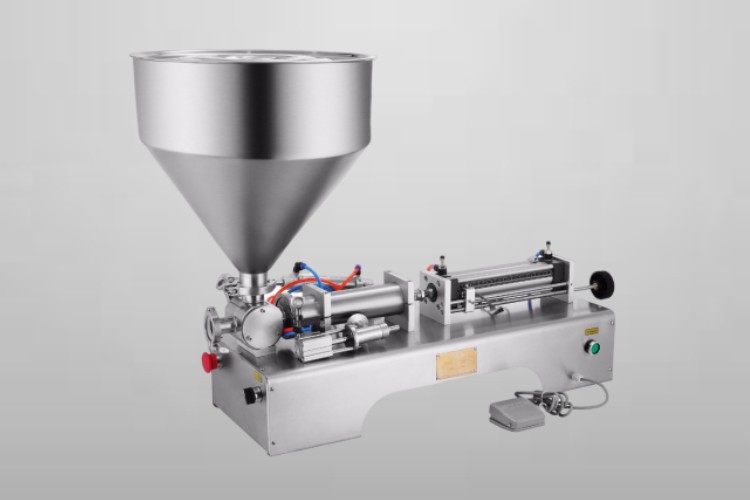 These machines are employed in various wide ranging industries for instance pharmaceutical, food, cosmetic, and chemical for filling of liquid of varying viscosity.
Pneumatic filling machines are driven by compressed air rather than electric source hence are also known as air driven filling machines. They utilize vacuum pressures for instant drip free gravity based filling.
These equipment use of compressed air and are comprised for less movable parts than their electric counterparts. Pneumatic filling machines are highly accurate and precise since they fill right volume of liquids that can be adjusted according to requirement.
2.What Are The Components Of Pneumatic Filling Machine?
Pneumatic filling machines are cutting-edge innovations in which each component works as a group and in synchronicity for efficient and quick filling.
Learning about different parts of these machines assists you in troubleshooting and repairing these equipment.
Some basic parts of pneumatic filling machines are: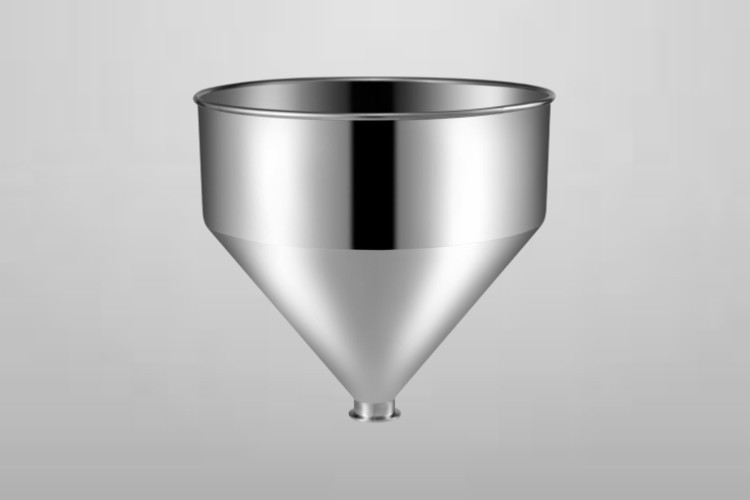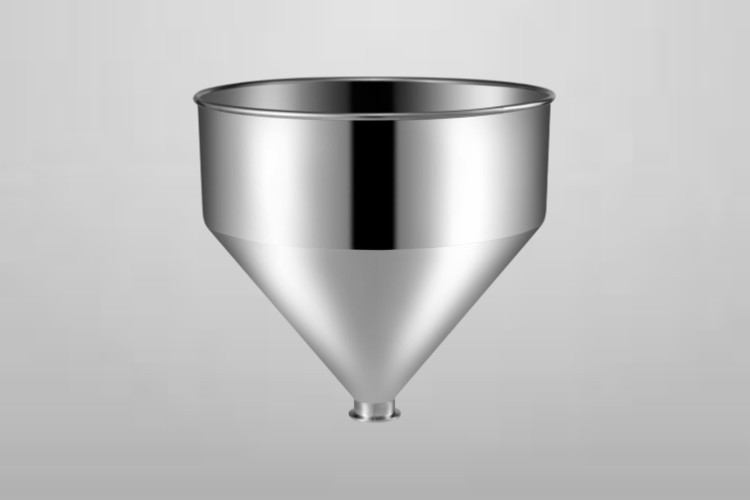 It is the cone-shaped structure in which bulk quantity of raw materials are stored prior to the filling. From here, the raw materials or liquids go to filling station.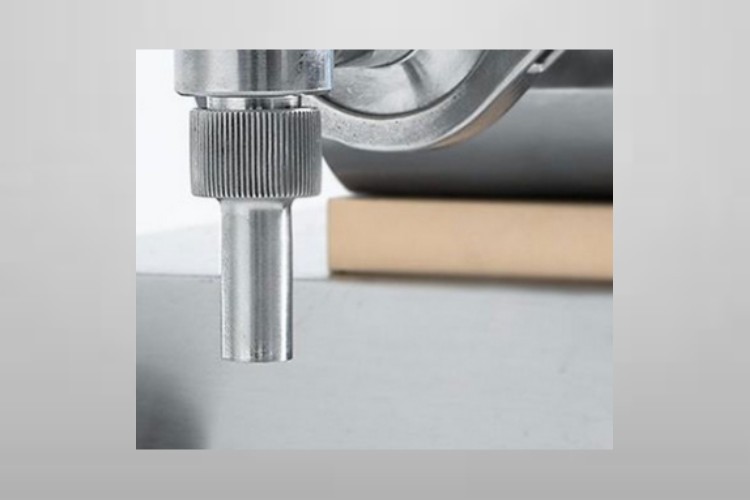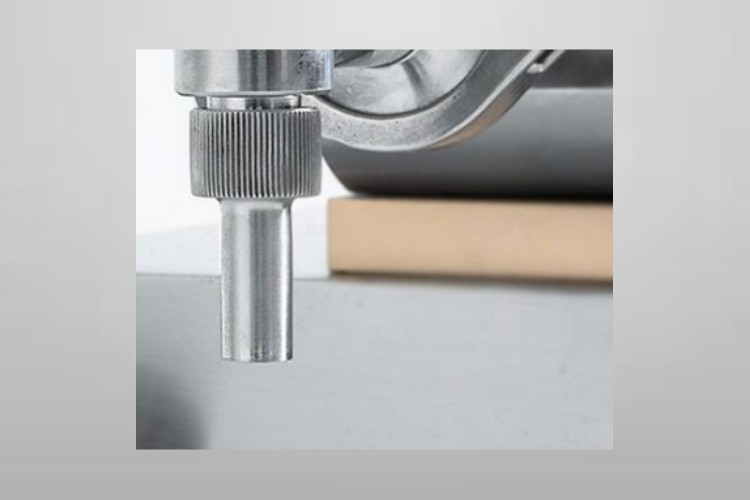 This part is comprised of filling head and nozzles. The latter are used for dosing accurate quantity of liquid materials into bottles or cans. Cut-off nozzles are used for clean filling and to prevent wastage of product. The filling head goes up and down while filling.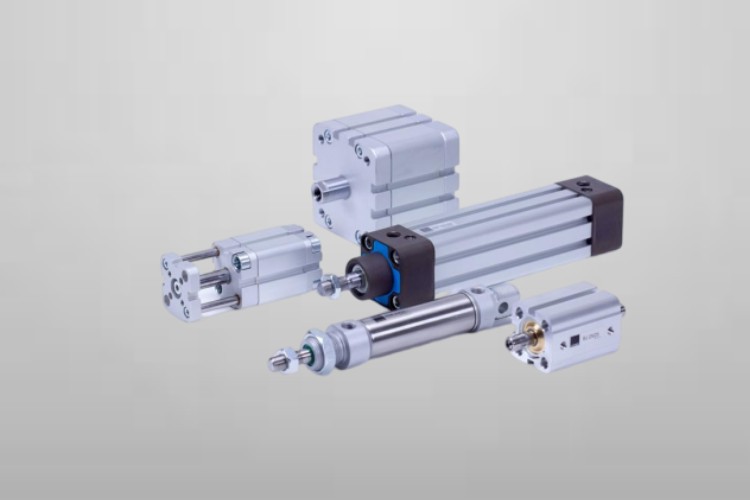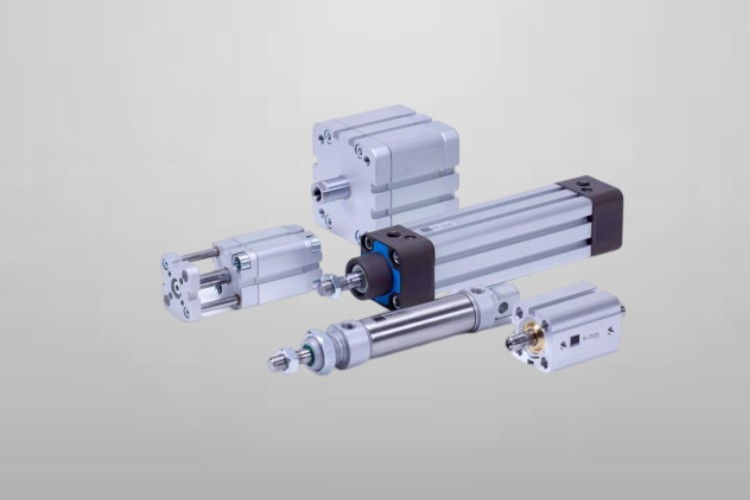 It is a movable component enclosed within a cylinder. The air moves the piston which then transfers the force from compressed air to filling station.
This sensor or handle located at the top is rotated manually for quick movement of sliders which in turn leads to fast filling.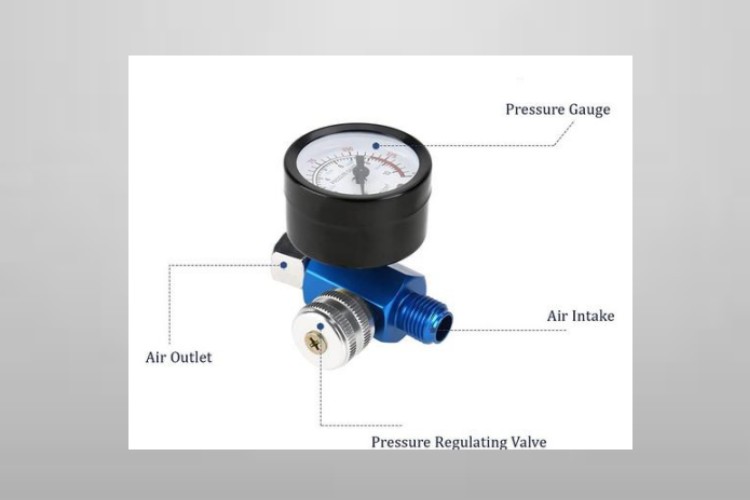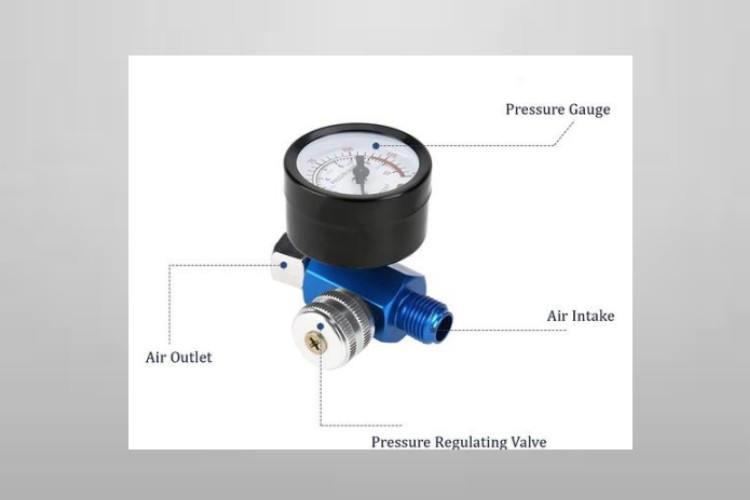 This gadget measures the intensity of compressed air pressure. It has is marked with scales and helps in maintaining right pressure for filling. Gas pressure gauge ascertains that there are no leakages in gas pipe.
These knobs are rotated clockwise or anticlockwise for adjusting the pressure for proper performance of pneumatic filling machines. This component is essential in maintaining the steady gas pressure by its locking mechanism.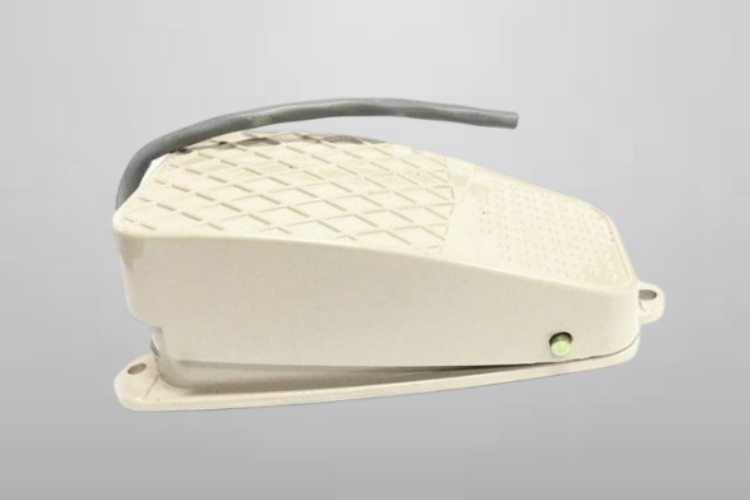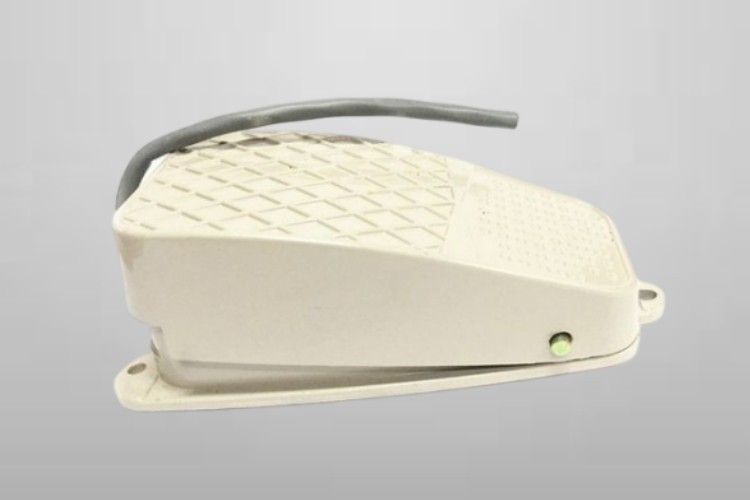 It is used for operating the machine manually. Pressing this component turns on the equipment. Foot switch is a safety switch used for breaking the circuit and shutting down the pneumatic filling machines.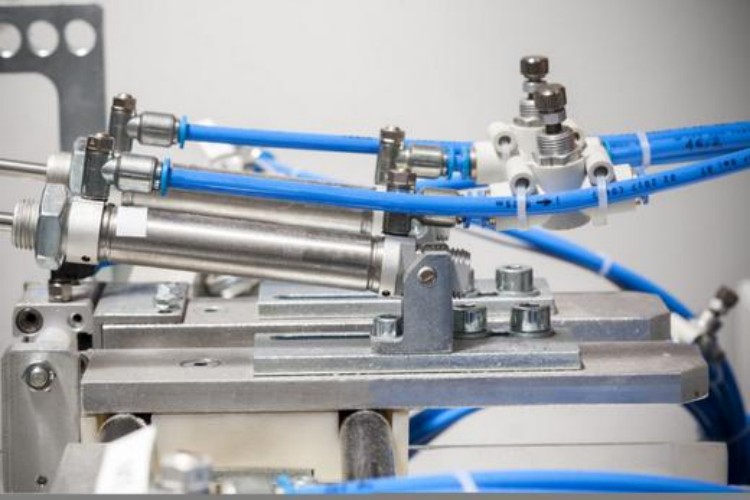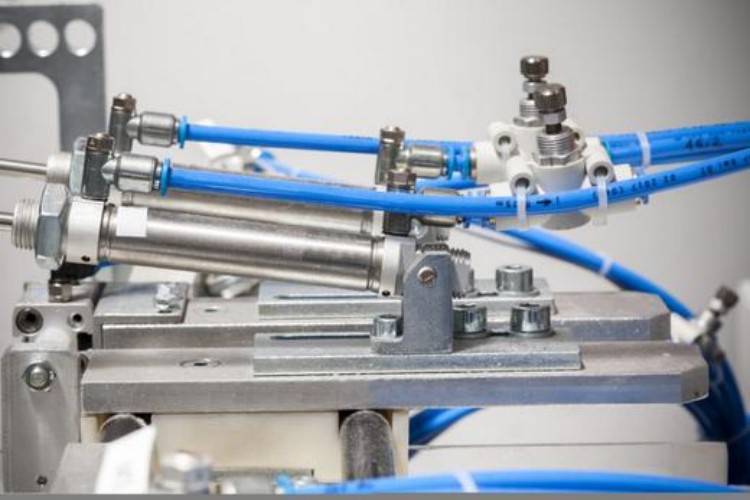 It consists of compressor, air reservoir and valves. The function of compressor is to change normal air into compressed air while air reservoir stores this compressed air. The valves are employed for controlling the air pressure.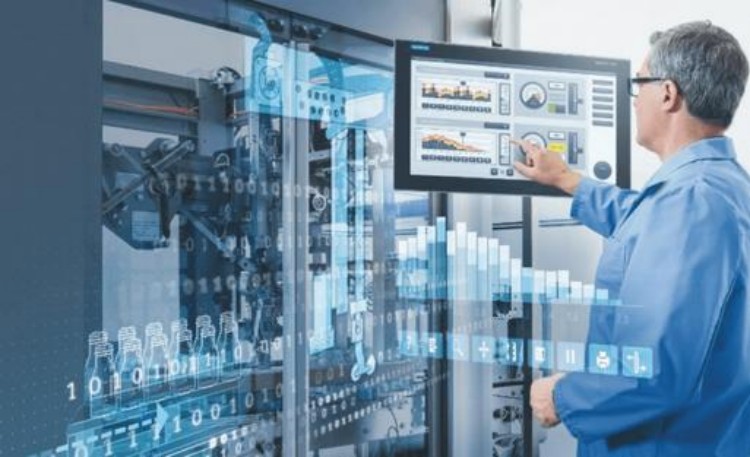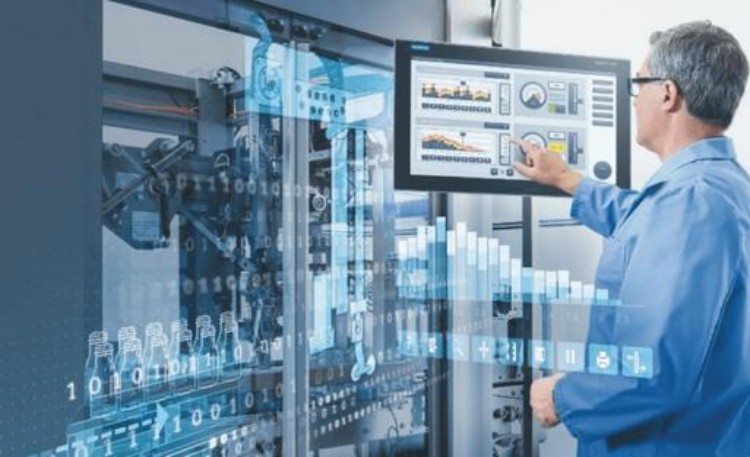 These touch screen interface is present in automatic pneumatic filling machines for easy and trouble-free programming of operational parameters. Data recipes are stored on HMI that make format change effortless and quick.
3.What are the Types of Pneumatic Filling Machine?
Different kinds of pneumatic filling machines are suitable for different models of filling plants. Some basic types are discussed below that aid you in selecting right type of pneumatic filling machine for your business.
Classification on the basis of Automation
There are three kinds of pneumatic filling machine on the basis of automation: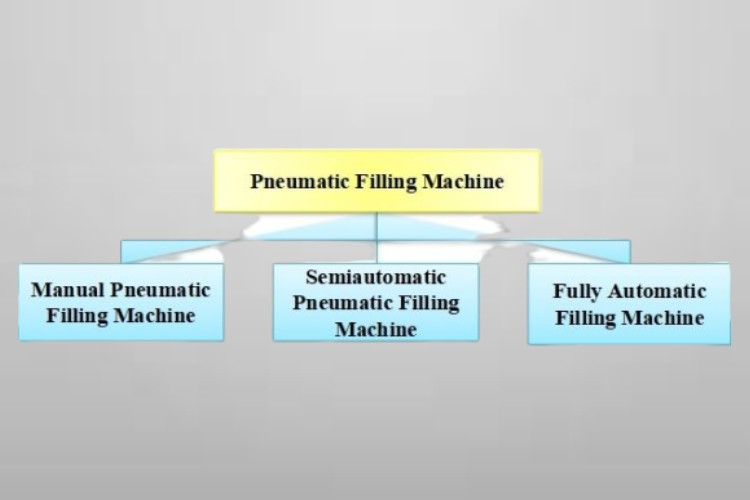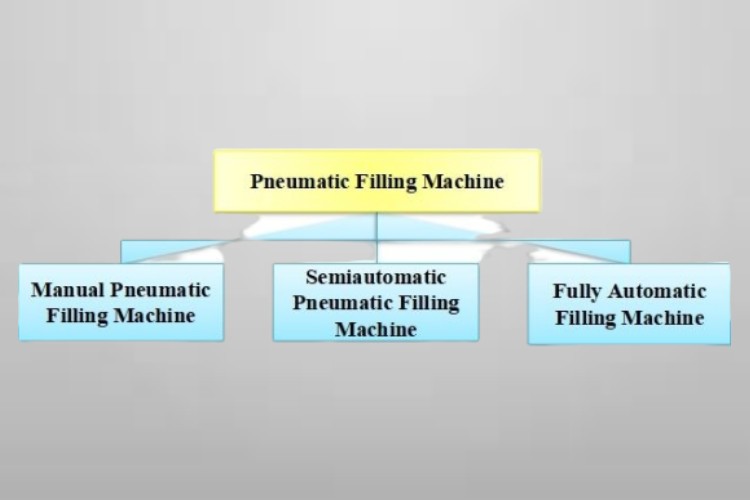 Manual Pneumatic Filling Machine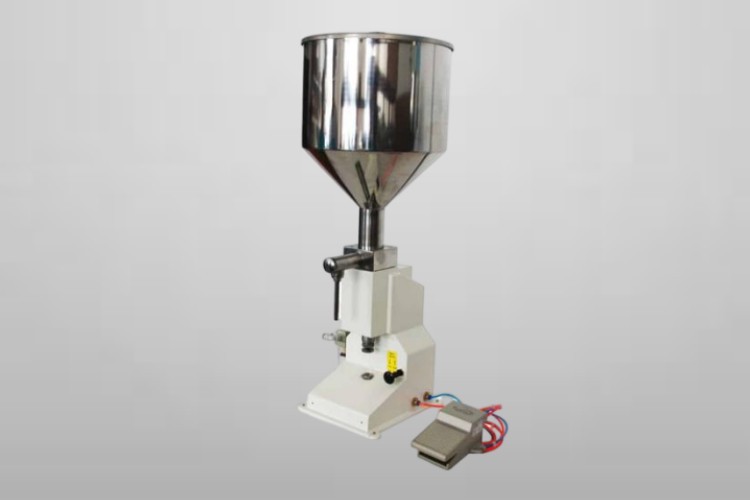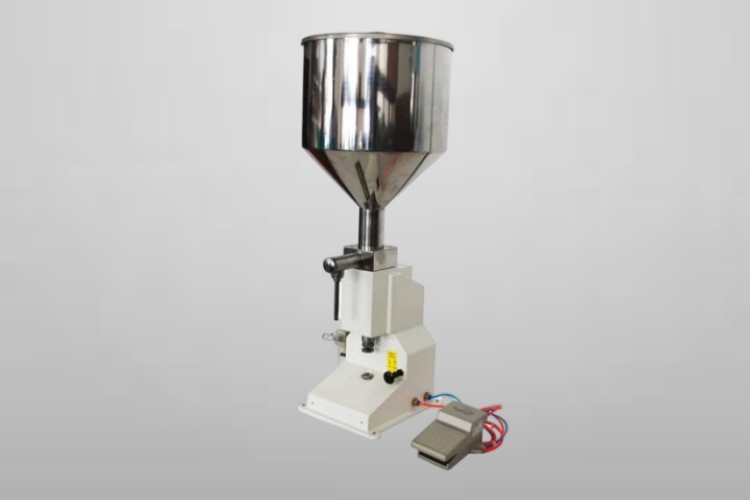 Manual pneumatic filling machine is simple, flexible, and reasonable equipment with manual operation. It doesn't require any energy that is   comprised with single and separate filling point and lance.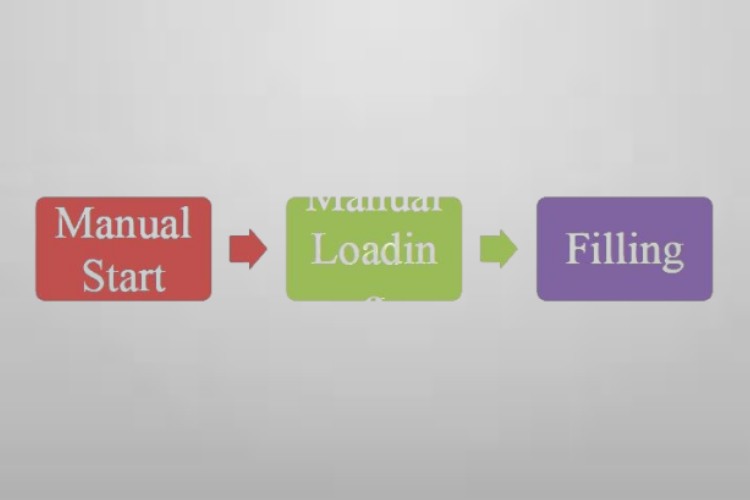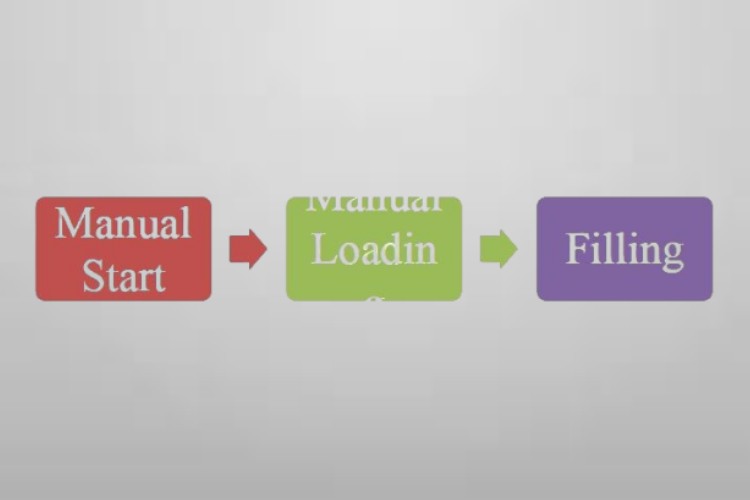 Machine can Turn ON and OFF manually using foot switch. Bottles or jars are loaded by hands and are filled one by one with liquids via filling nozzles. The material in hopper is drawn to filling head by the force of moving piston.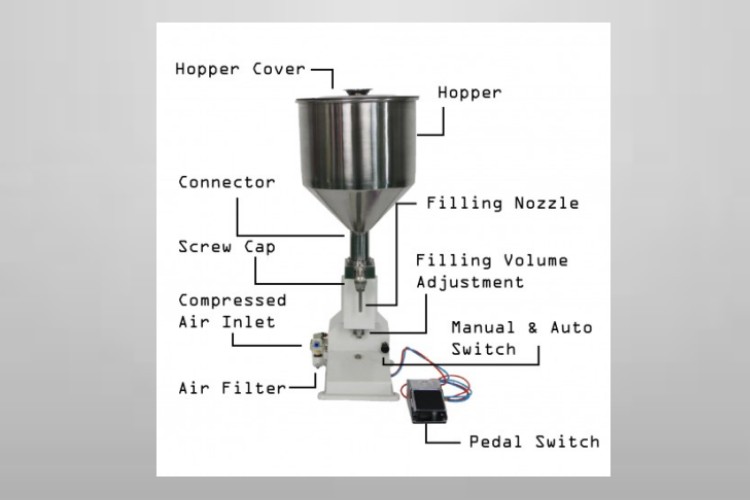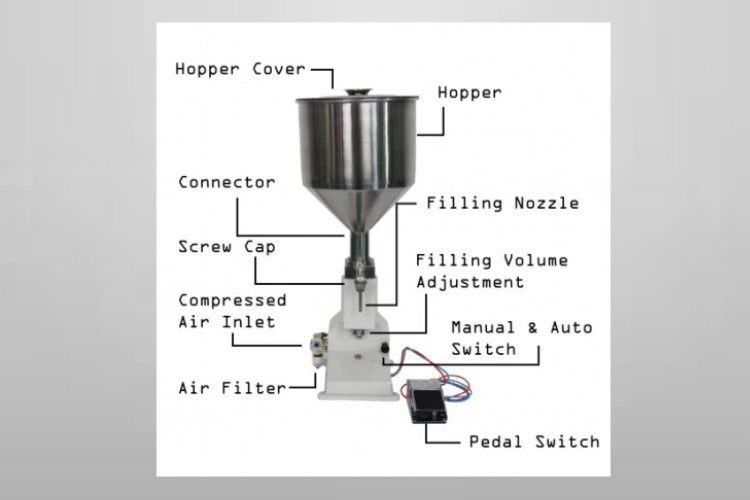 Manual pneumatic filling machine is composed of components such as hopper,connector,screw cap,filling nozzle,filling volume adjustment,compressed air inlet,air filter,manual switch and foot switch.
The small compact design and reasonable price of machine enables the user from small scale industrial background to utilize it for their normal range production. The filling capacity of these equipment is limited therefore are more suitable for small scale home industries, laboratories or herbal industries.
Semi-automatic Pneumatic Filling Machine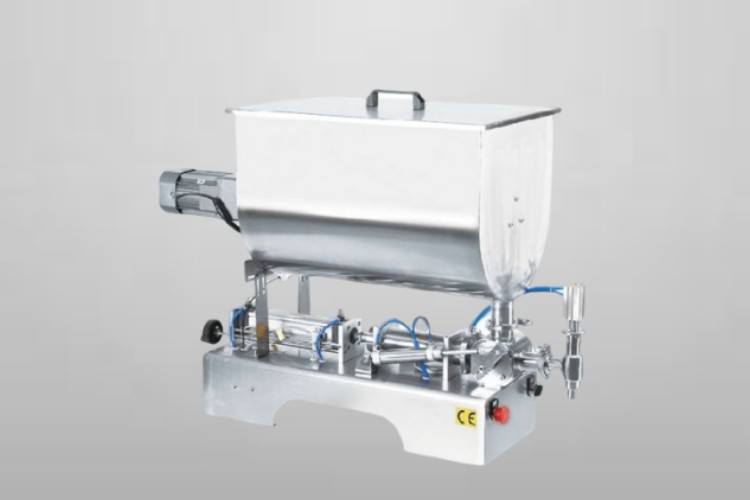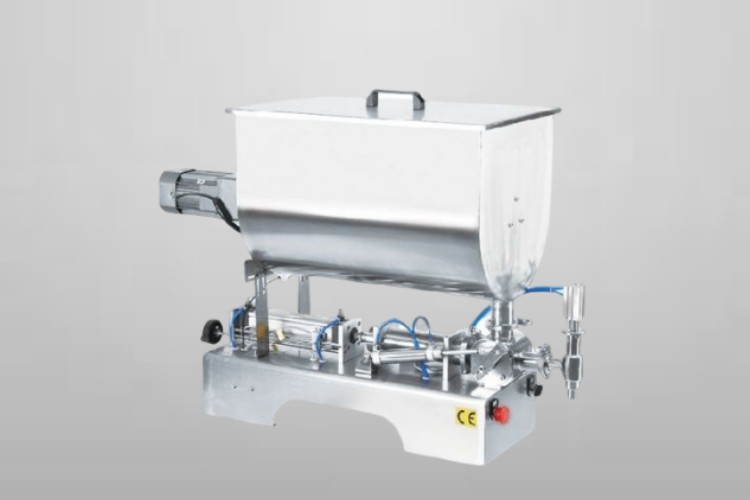 These automations are usually placed on bench-top hence are also called desktop machines. These are portable and robust. Their speed is higher than their manual counterparts hence they more suited for medium sized production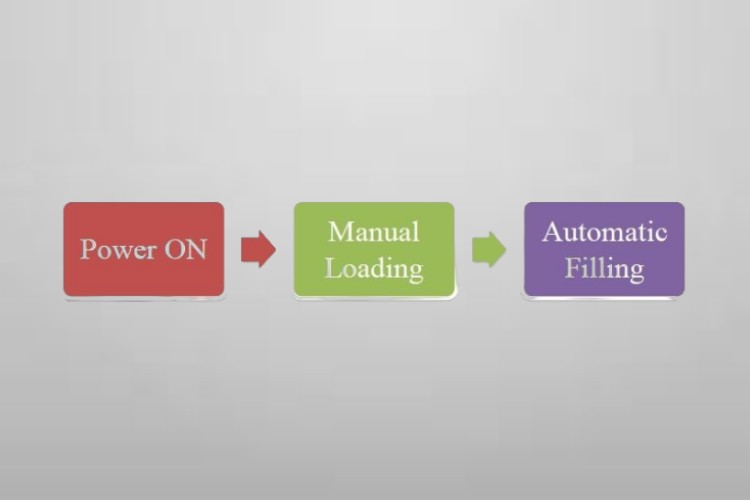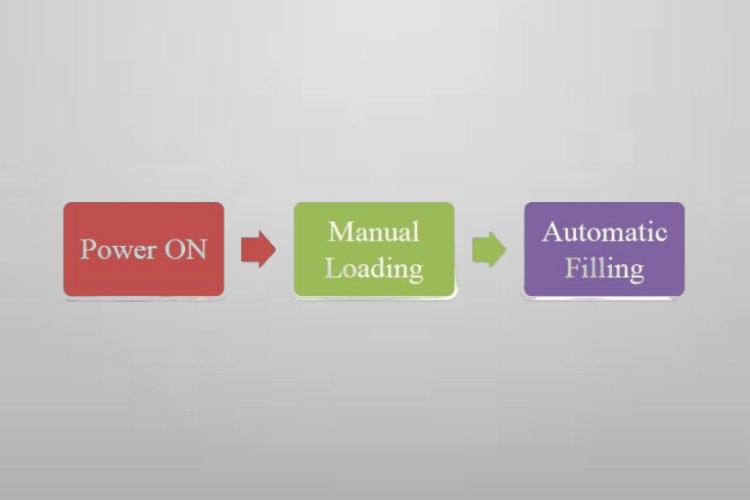 They have one to two filling head and can be powered on manually via foot switch and automatically by automatic/semi-automatic switch. After switching on machine, the piston start moving in reciprocating manner.
Filling containers are placed manually under filling nozzles. With forward stroke of piston the liquid is pushed through nozzles into containers. After completion of filling process the piston moves back and liquid from hopper move to metering cylinder for other cycle.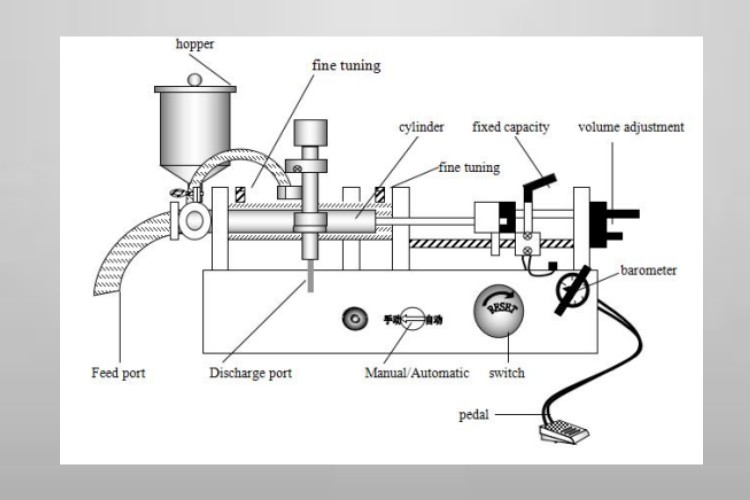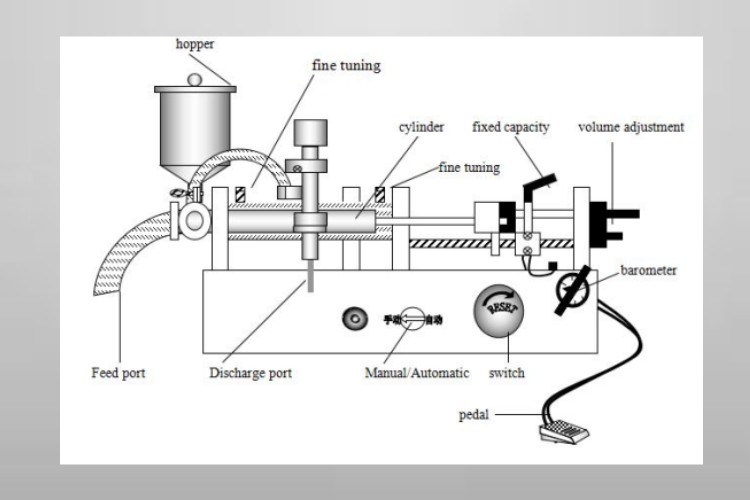 It consists of filling head, piston, barometer, pressure control button, pneumatic switch, air source switch, hopper and cylinder, fine tuning, fixed capacity and manual/automatic start up button.
This semi automatic pneumatic filling equipment is highly recommend to be applied in medium size manufacturing that used to produce daily necessities items. For instance, medical, food, beverage, insecticides and condiment industries are taking the services of this crucial pneumatic filler.
Fully Automatic Pneumatic Filling Machine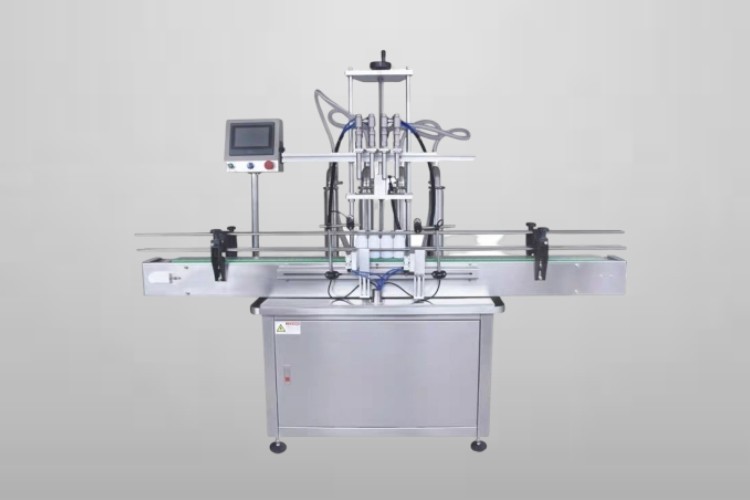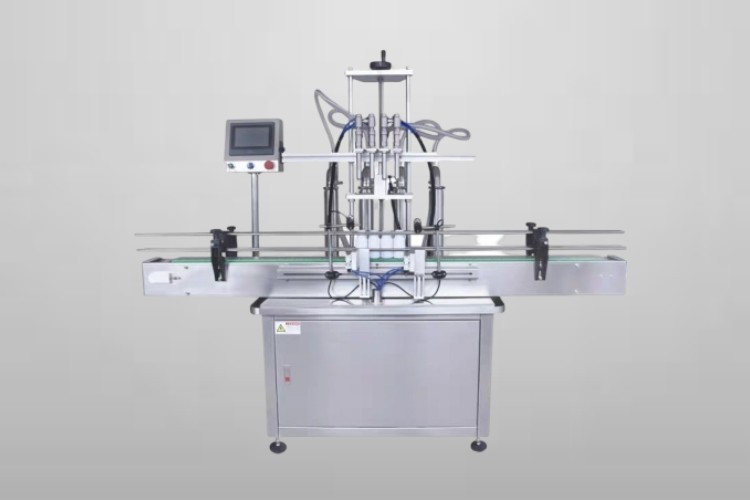 Automatic pneumatic filling machines are quick, adaptable, and elegantly design.  Their filling capacity is greater than other types and these automations are ideal for mass scale production plants.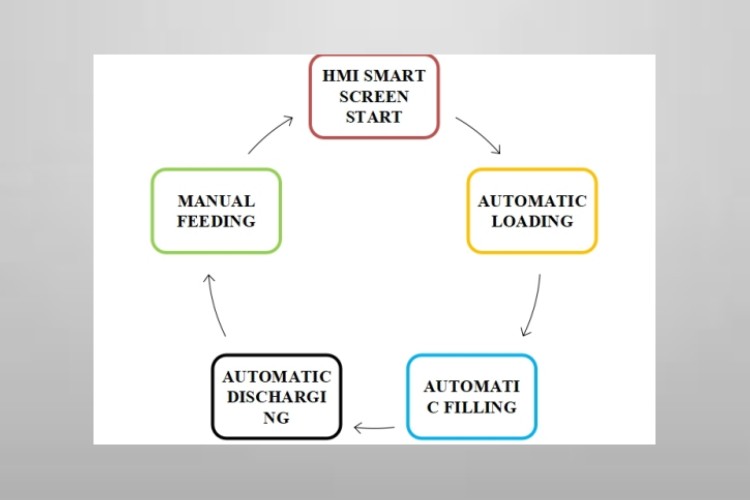 These automations are powered on using pneumatically pumps. These machines have HMI smart screen for adjusting operation parameters such as filing volume and air pressures. Afterwards, the containers are loaded on the conveyors which then go under nozzles for filling. Movement of piston creates suction force that pulls liquid inside containers. Sensors on automatic pneumatic filling machines detect accurate filling volume.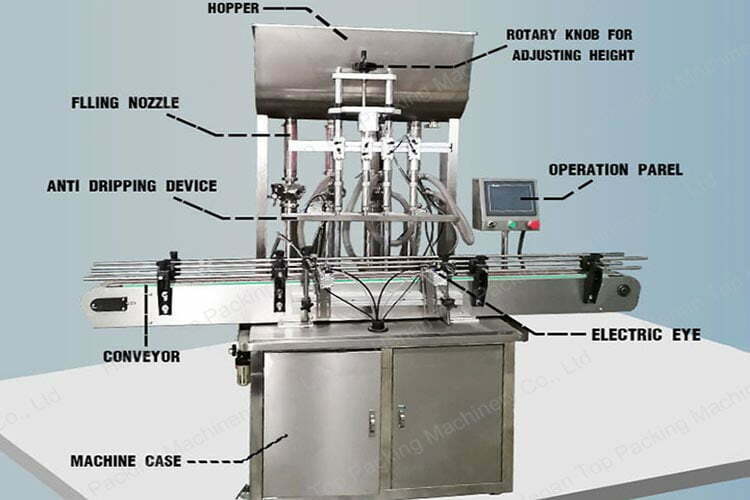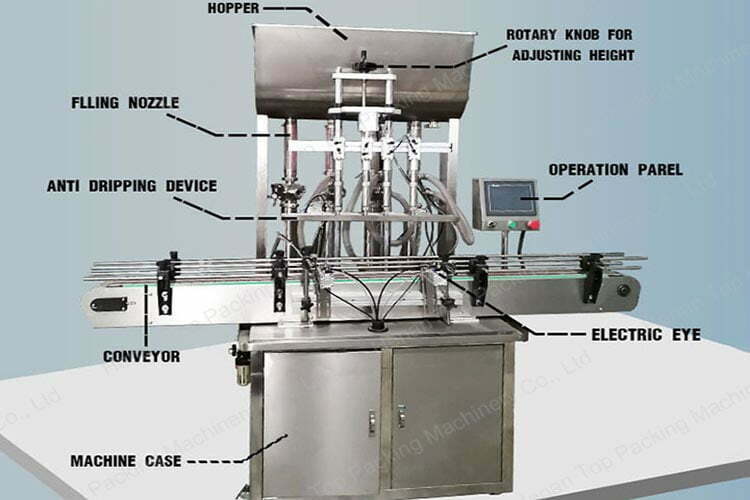 Various components combined together form the entire structure of an automatic pneumatic filling machine. These are hopper, filling nozzle,operation panel, rotary valve, air pressure adjustment,anti-dripping device,sensor and convey.
This piece of filling automation has been popular among numerous industrialists. Its high capacity and fast performance make it ideal for processing almost every type of product including liquid soaps, lotion, shampoo. Thus, it is majorly used in large factories of health care, pharmaceutical, chemical, food and pesticides etc.
4.Describe How Pneumatic Filling Machine Benefits You?
Pneumatic filling machines are preferred by numerous industries all over the world since they have high return on investment and boost filling quality of products. Some important benefits of these valuable equipment are detailed below for your information.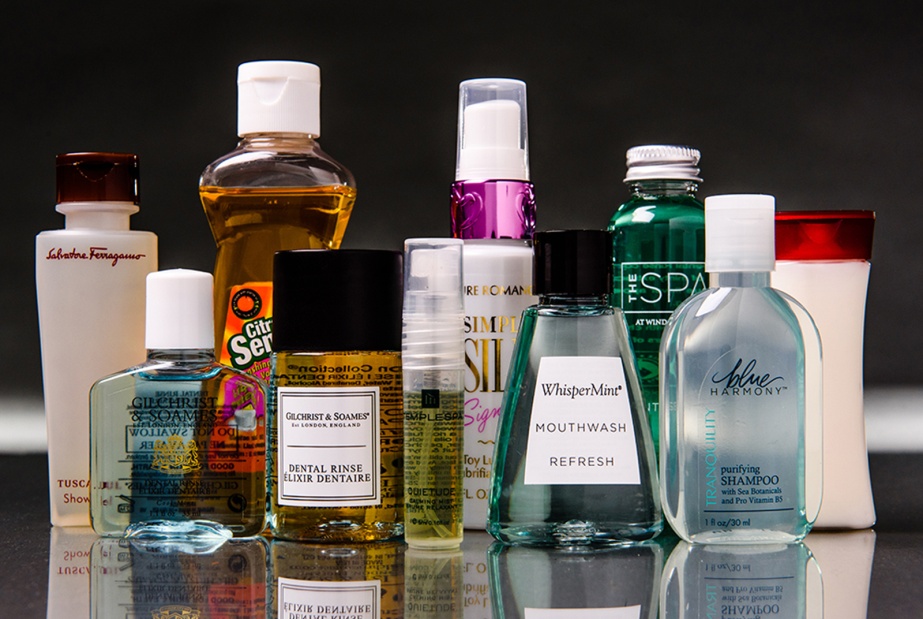 These equipment are able to process broad range of liquids whether creams or pastes, paints or glues. They employ various nozzle designs for dosing products.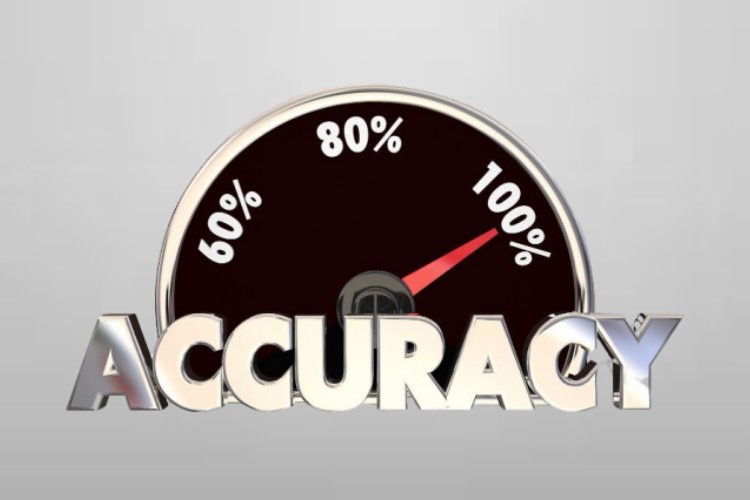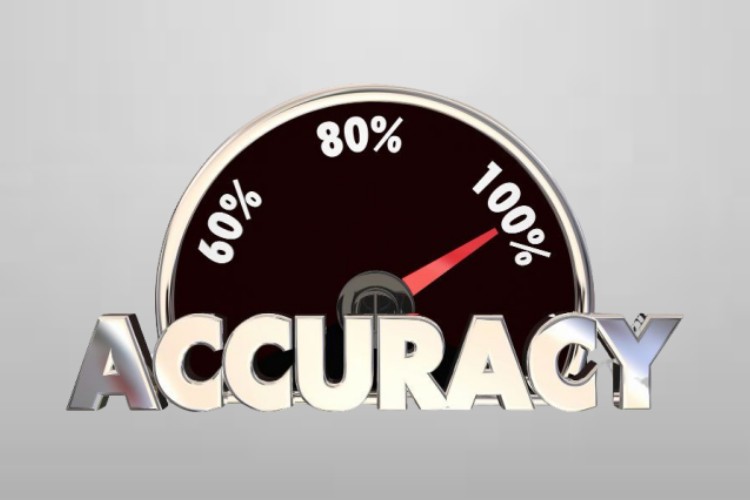 Forward and backward movement of piston is regulated to optimize and accurate filling. These machines have the capability to accurately fill 5 ml to 1000 ml of liquids with less than 0.5% error.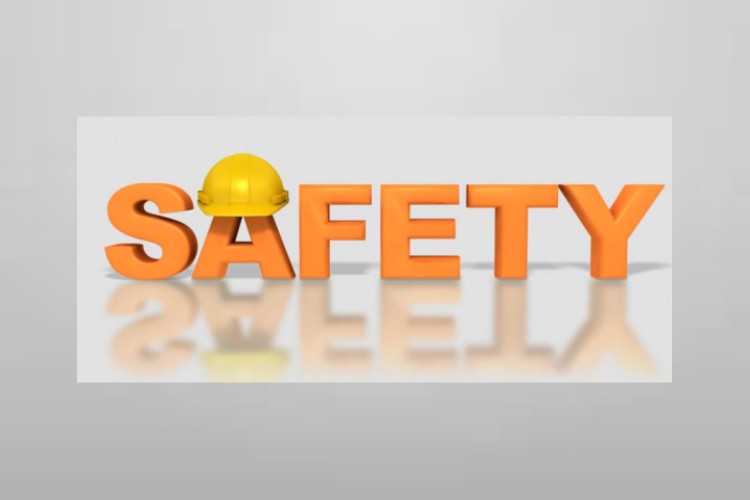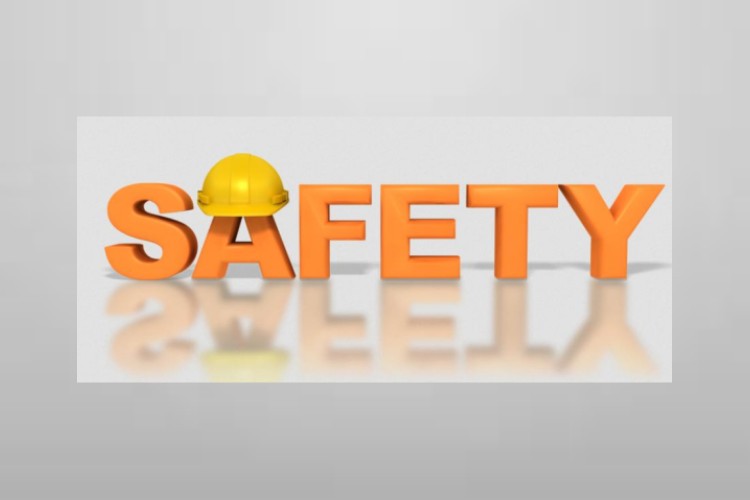 These machines are operated using compressed air systems instead of electricity. Pneumatic systems are free of static charges that prevent the risk of accident and injury to workforce.
The filling volumes in these machines are conveniently adjusted using hand wheels or touch screen interface. Furthermore, pneumatic system in automatic pneumatic filling machines is controlled through data recipes on touch screen.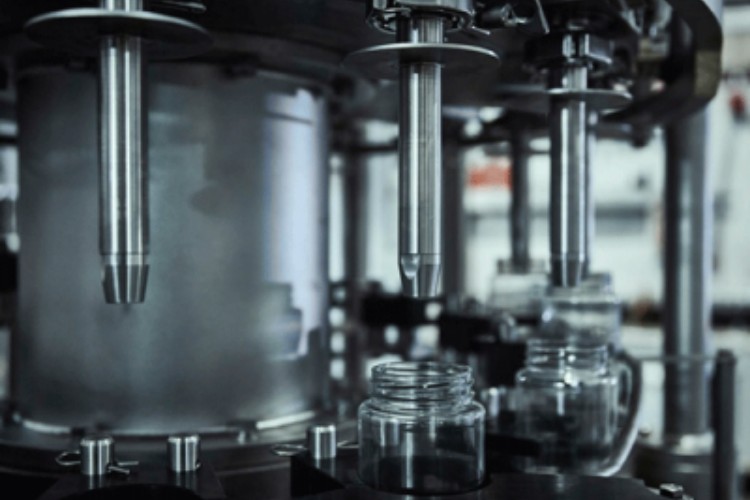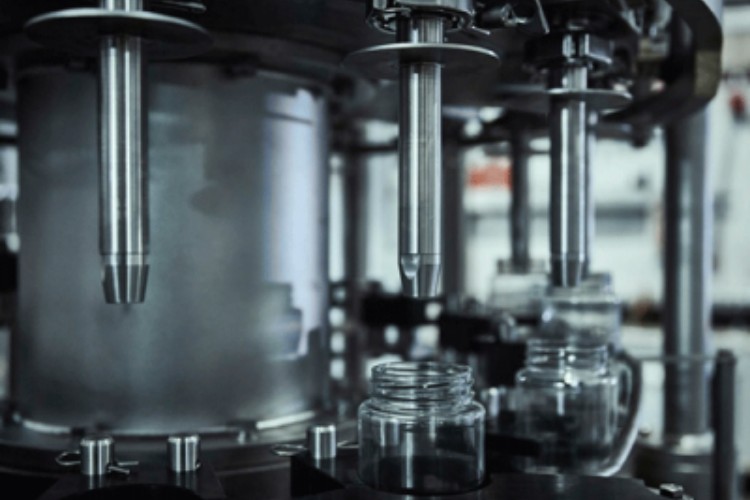 These machines are constructed using stainless steel which facilitates in cleaning. Additionally, stainless steel assembly with curved exterior meets international quality standards and fine manufacturing practices guidelines.
Easy Maintenance and Cleaning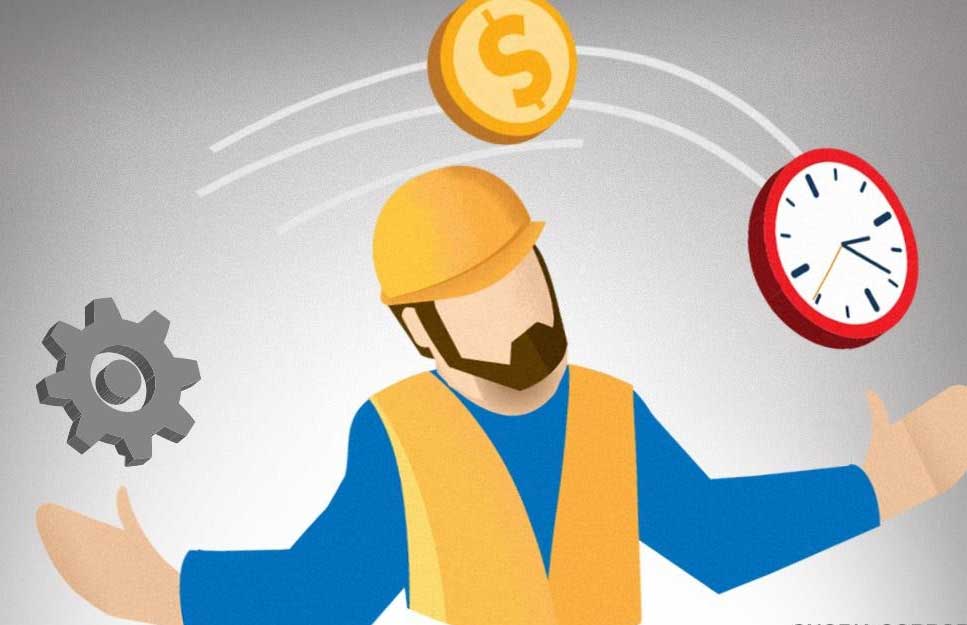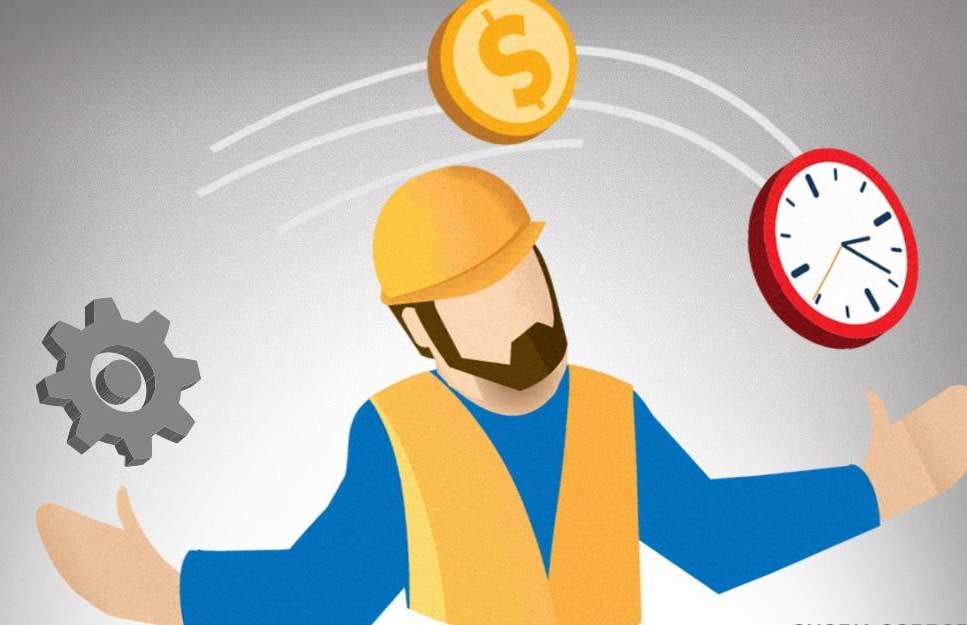 Instant release screws and tool-less dismantling make maintenance and cleaning effortless. Star-wheels are rotated for quick release of machine parts. Wash-off systems present in pneumatic filling machines spray water jets for cleaning of various machine parts.
Lower Operational Expenses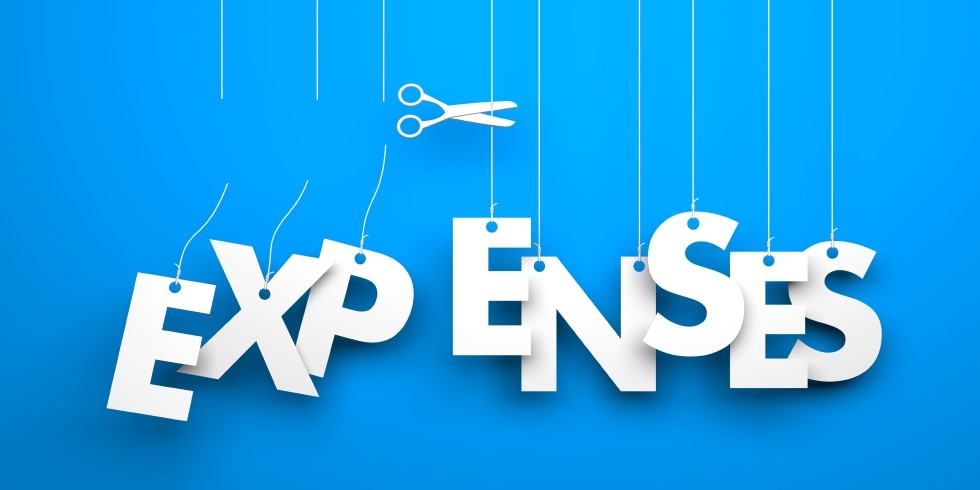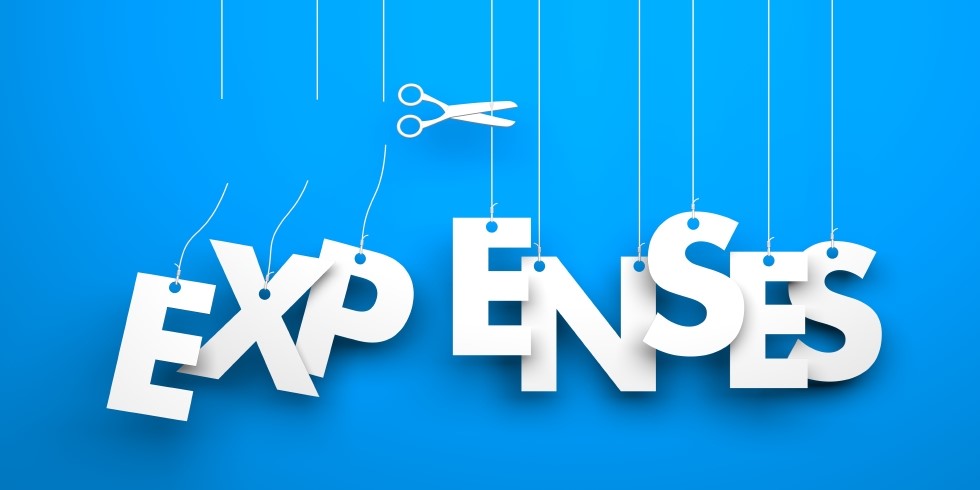 Since these equipment use compressed air system instead of electricity they cut down the utility cost thus saving your operational expenses.
5.What are Industrial Applications of Pneumatic Filling Machine?
Pneumatic filling machines are need of every packaging plant. These are utilized in every kind of industry for packing of high viscosity liquids. Few important industrial applications for these machines are penned below: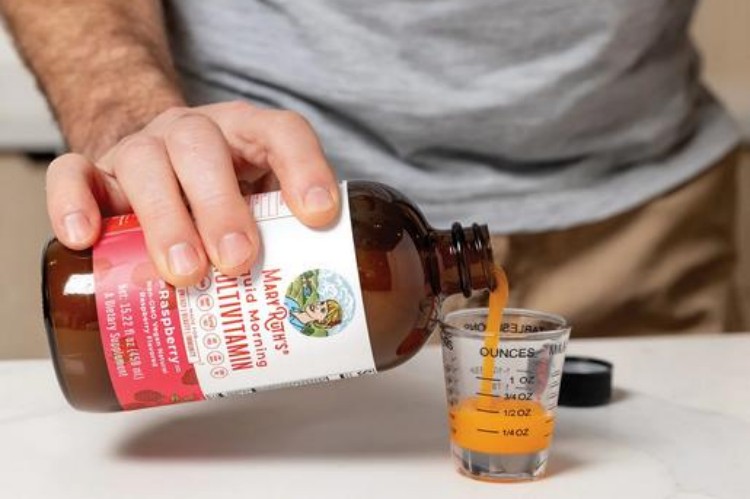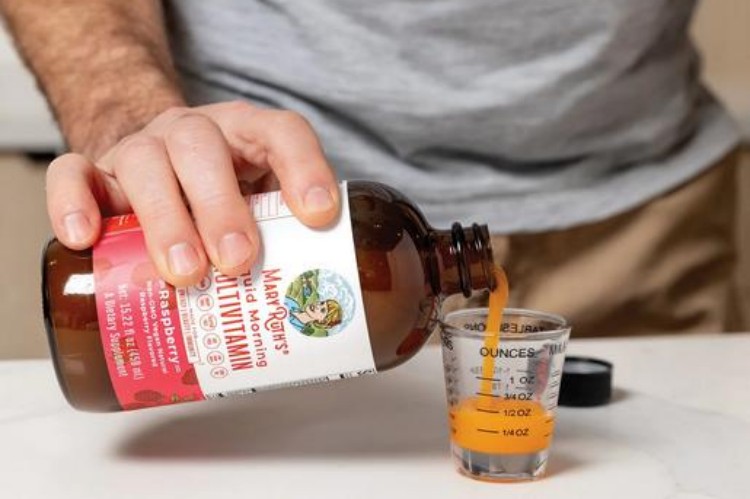 Diverse kinds of liquid solution, emulsions, and suspensions are filled in various bottles and tubes in pharmaceutical industry. Pneumatic filling machines are routinely employed for filling different herbal and supplement pastes in tubes in herbal and nutraceutical industry.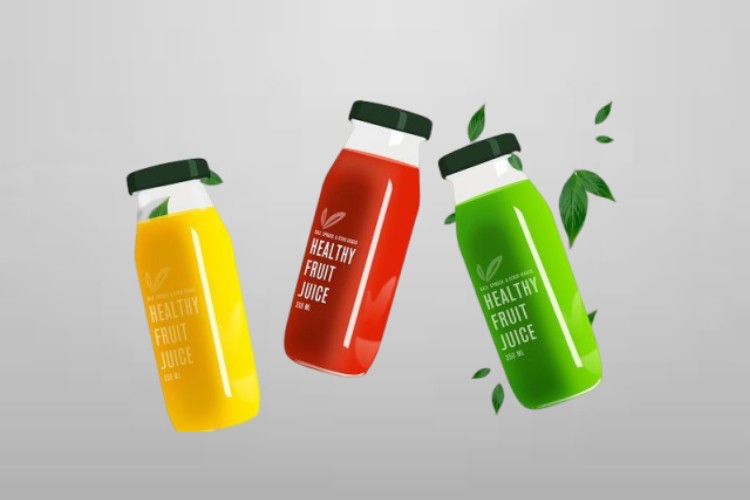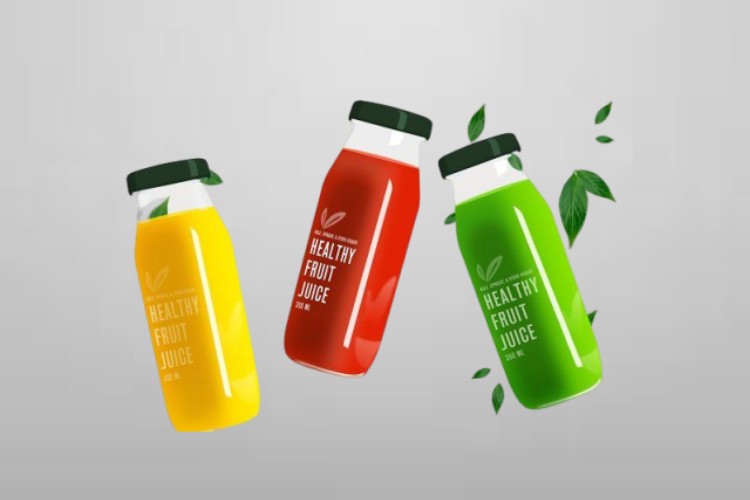 No food industry is complete without these handy automations. Pneumatic filling machines are used for filling different food products with varying viscosities inside bottles and jar.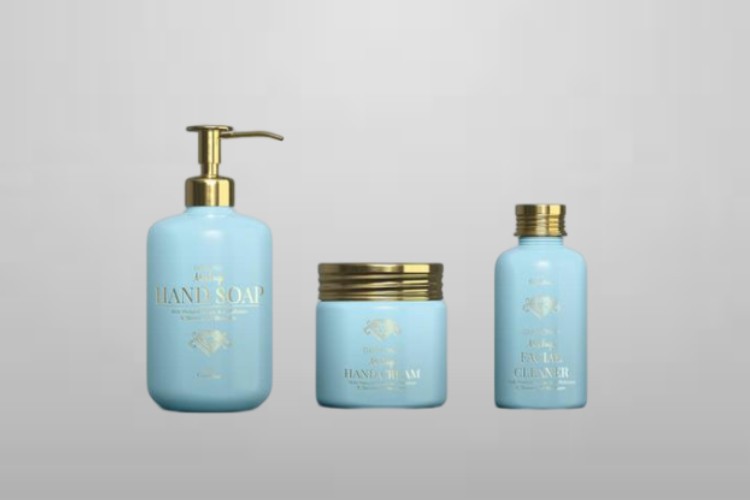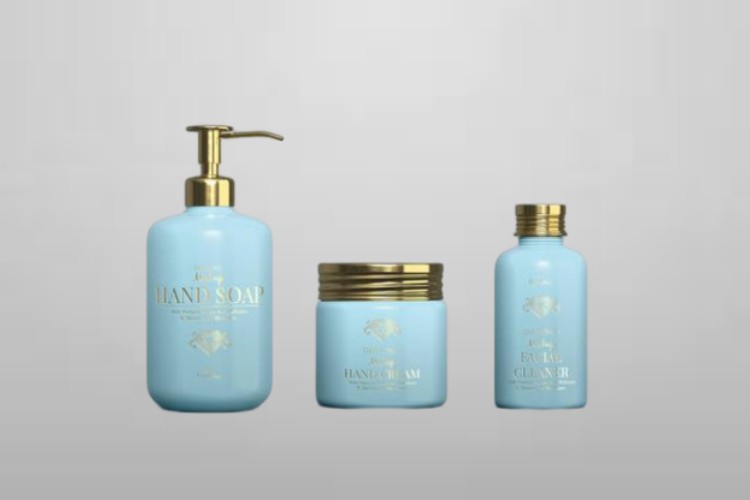 In cosmetic industry, these automations are used for packing various kinds of cosmetic products in creatively designed containers such as tubes, bottles, and jars for attracting attention of consumers.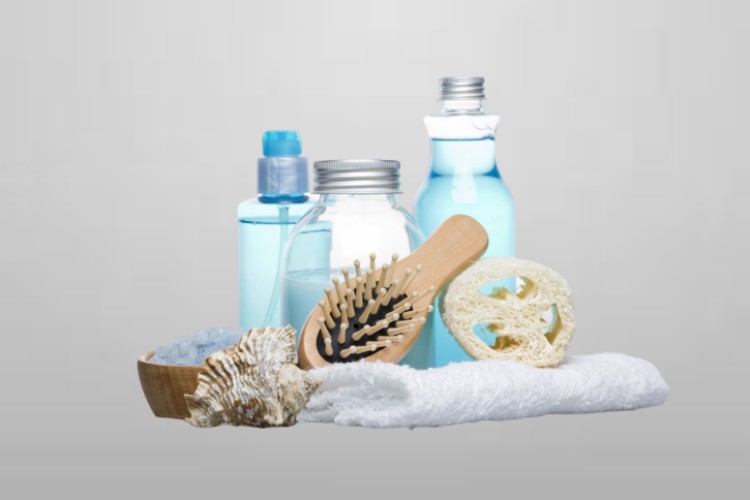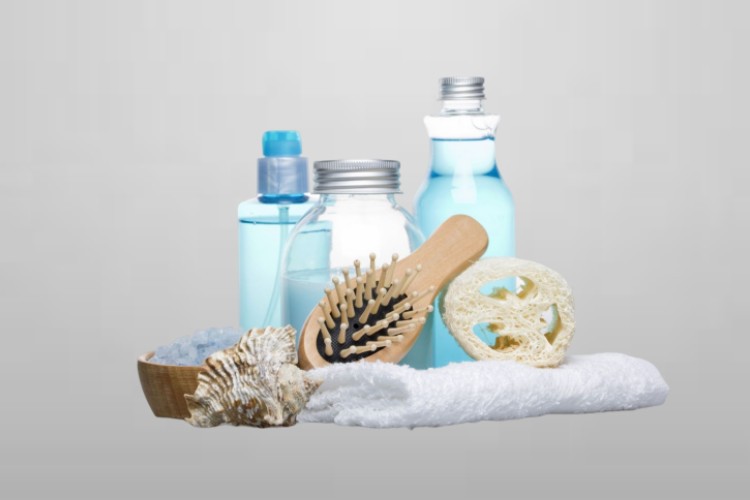 Pneumatic filling machines are utilized for quick and efficient filling of personal care products in round, cylindrical or flat bottom containers.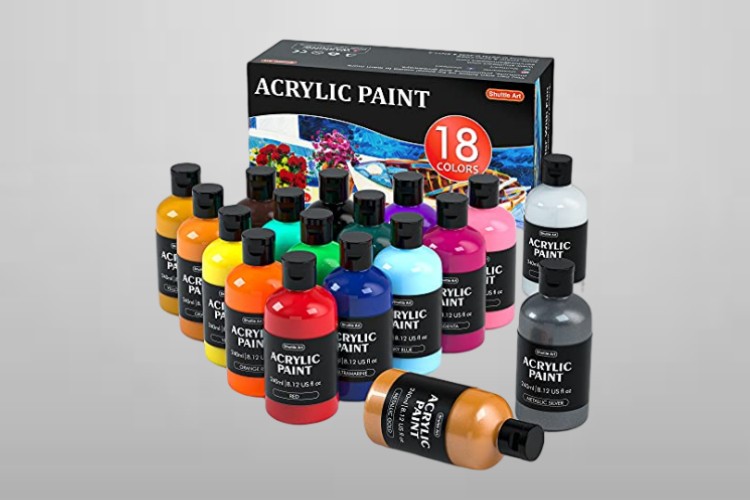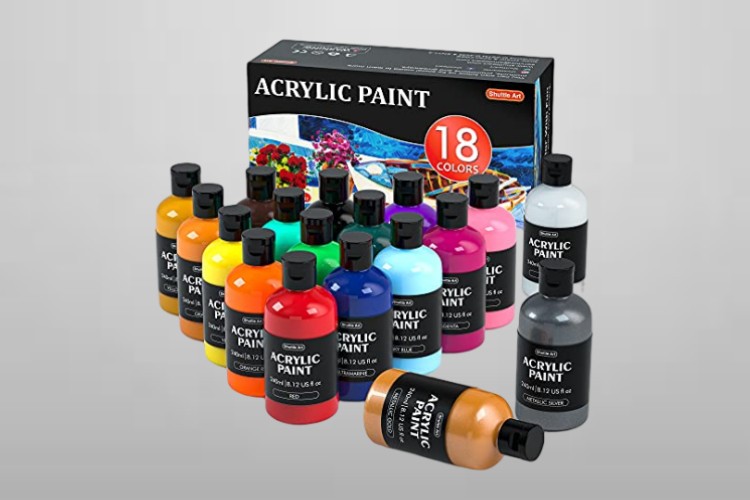 These equipment have found their use in chemical industry as well. High speed filling of chemical suspensions and emulsions in PET or glass containers (bottles and cans) is accomplished by using these machines.
6.What are Drawbacks of Pneumatic Filling Machine?
As with every good technology there are few drawbacks of pneumatic filling machines which are as follows:
In these equipment speed control is quite difficult to achieve than with electric or hydraulic systems. Pneumatic filling machine requires more parts to attain desired speed.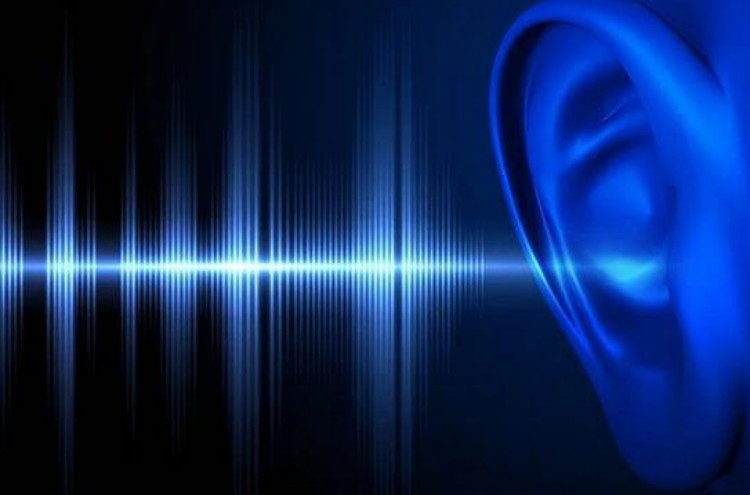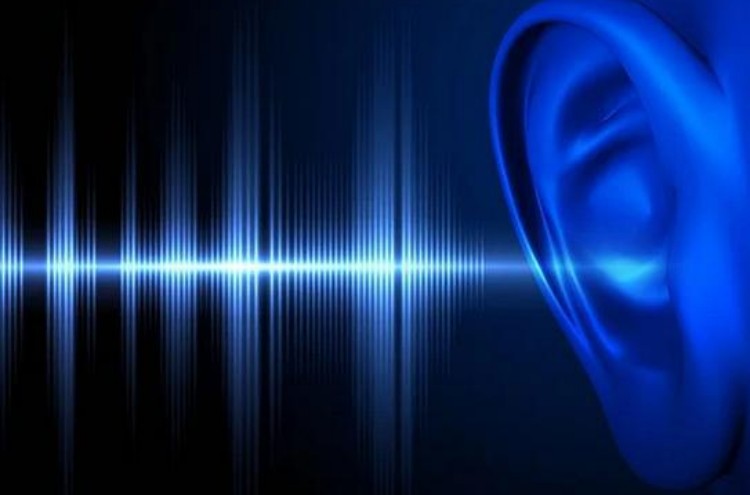 Pneumatic filling machine are quite sensitive vibration which can disrupt filling process. Moreover, they produce loud noise while operating.
Air is prone to contamination both by lubricant and oils. This significantly reduces efficiency of pneumatic system and can result in machine failure.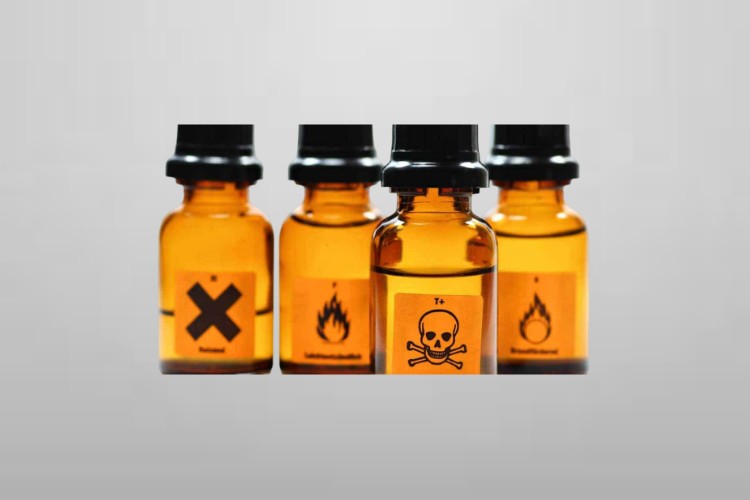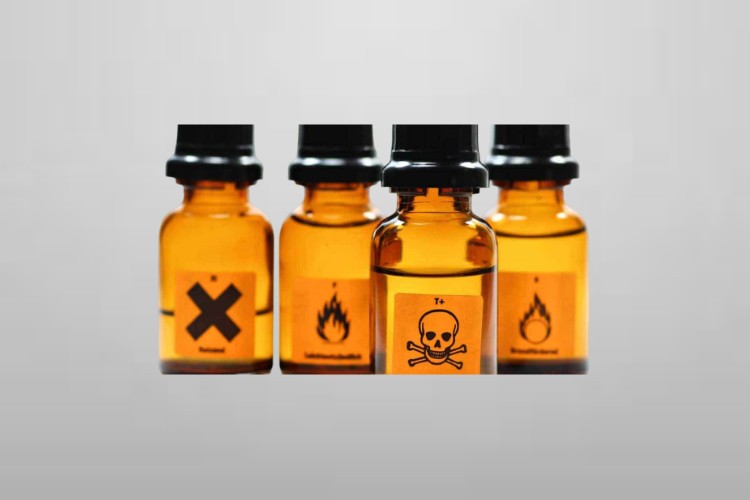 Sometimes the chemicals used for creating compressed air pneumatic system are toxic and are dangerous to environment and human health.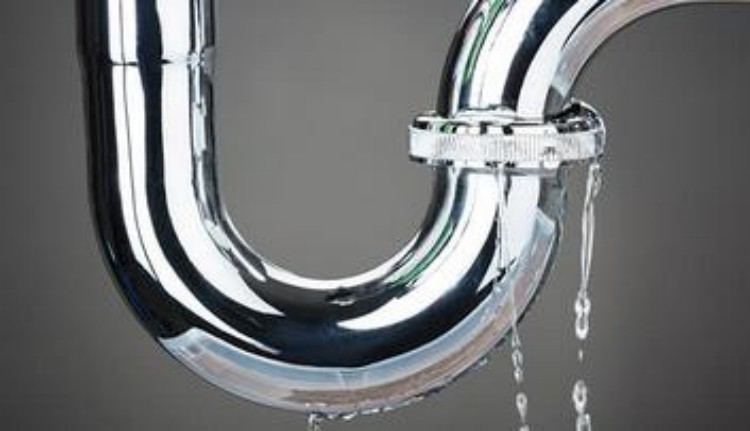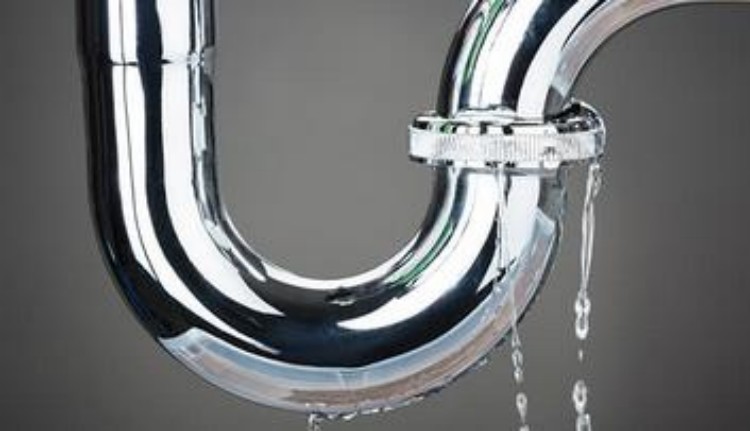 Moisture can build up in compressed air pipes causing jamming of pneumatic filling machine consequently reducing production output.
7.Types of Filling Material Suitable for Pneumatic Filling Machine?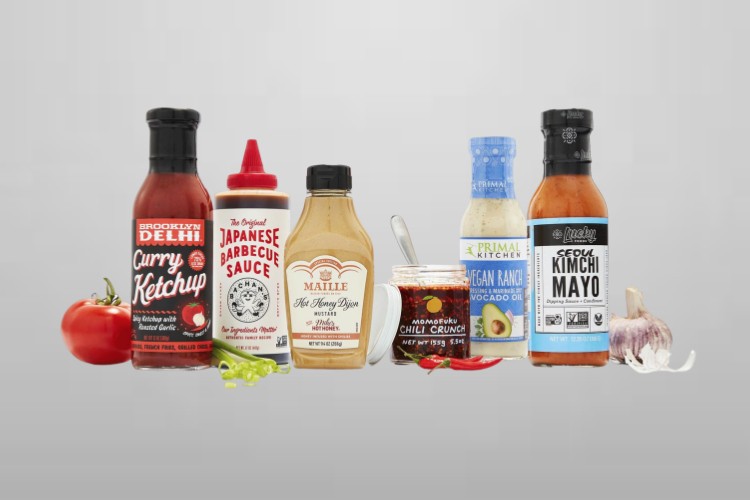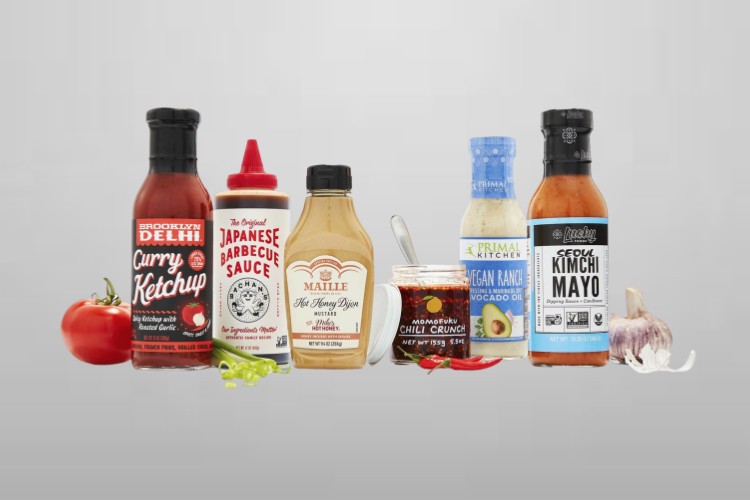 Pneumatic filling machine are suitable for filling diverse range of liquids and product with small solid chucks. Few types of filling materials are:
Pharmaceutical Products-skin ointments, burn creams, syrups, antacids
Food Products-milks, sauce, dressing, ketchup, mayonnaise, honey,
Beverages- mineral water, juice, soft drink
Cosmetic- face masks, body lotions, perfumes, nail polish, dyes, serums, and hair oils
Chemicals- glues, adhesives, varnishes, detergents, bleaches, and disinfectants
Household- lotions, shampoos, sanitizers, liquid soaps
Agriculture-Fertilizers, pesticides, insecticides
8.What are the Technical Problems and Solutions of Pneumatic Filling Machine?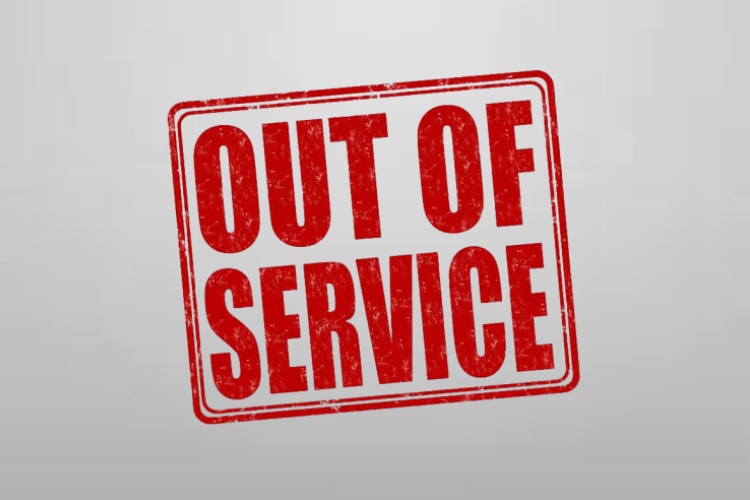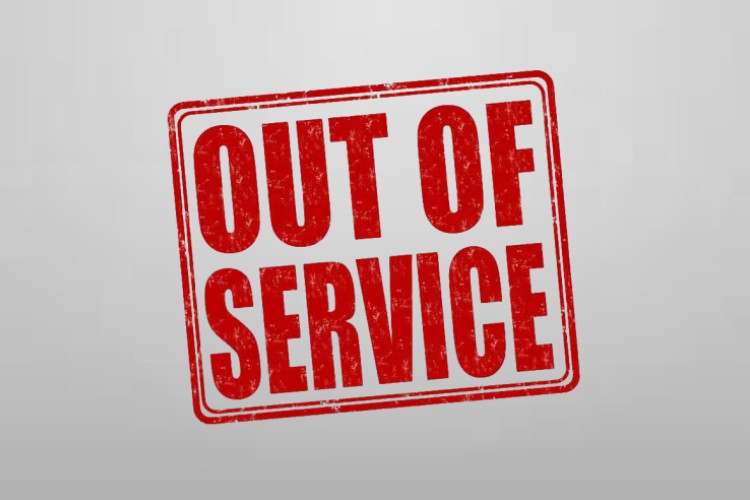 Failures and problems are the part of normal operation of Pneumatic Filling Machine. They can disrupt efficiency of work and hampers the production capacity. The downtimes and delays can result in significant profit loss.
However, you can effortlessly resolve these technical problems by learning about types of machine failures. Here are some technical problems and their solutions.
Equipment Does Not Start
Cause
Air pressure meter is not in the range
Compressed air source is open
Components of machine are not properly cleaned
Leakage in compressed air pipes or faulty air lines
Loose front and back valves that regulate air amount
Jamming of piston or rotary assembly due to hard, sticky, or tacky filling material
Solution
Correct the pressure as mentioned in machine manual
Fix compressed air source
Properly clean moving parts
Fix or replace air pipes and air lines
Adjust and secure air valves
Remove and clean piston and rotary assembly
Blocked Nozzle Opening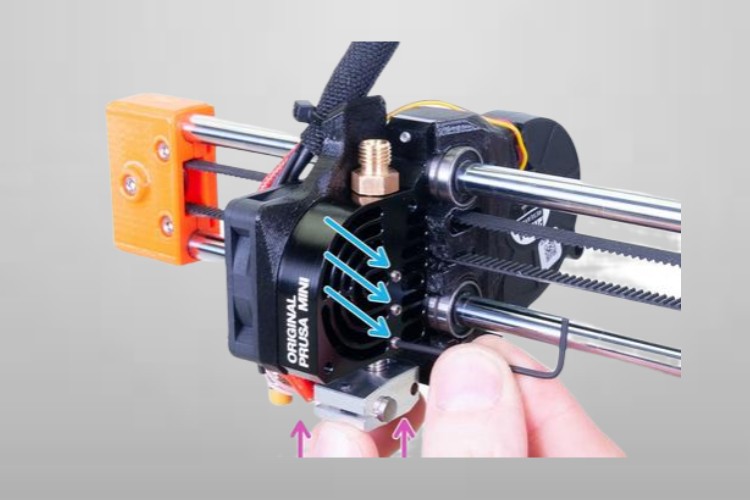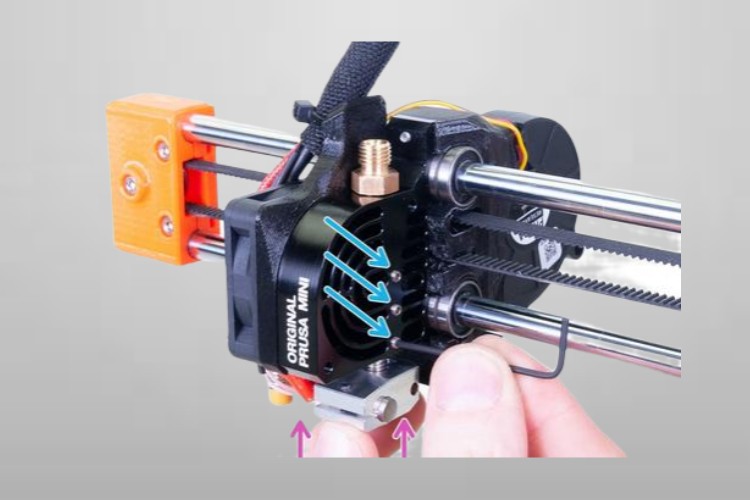 Cause
Struck debris in nozzle head
Leakage-proof cylinder is faulty
Wrong connection of air pipes
Solution
Clean the nozzle head
Replace the leakage-proof cylinder
Fix the connection of air pipes
Slow Movement and Fatigue of Piston Cylinder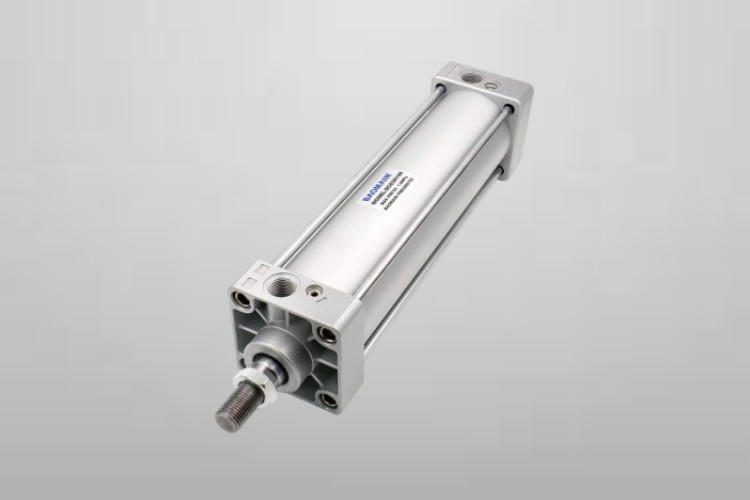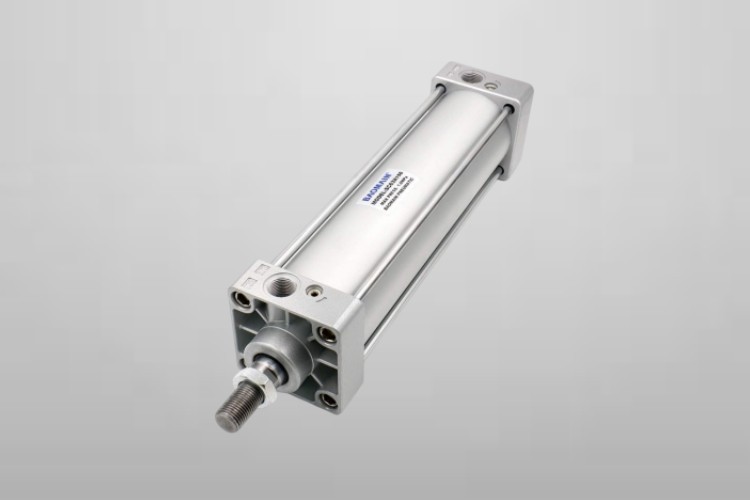 Cause
Inadequate air pressure
Mechanical disruption in parts due to lose assembly
Electromagnetic valve is worn out
Old and damaged compressed air cylinder
Solution
Increase the pressure by adjusting pressure regulator
Ensure every part is properly assembled
Replace the electromagnetic valve
Replace the worn out air cylinder
Inconsistency in Filling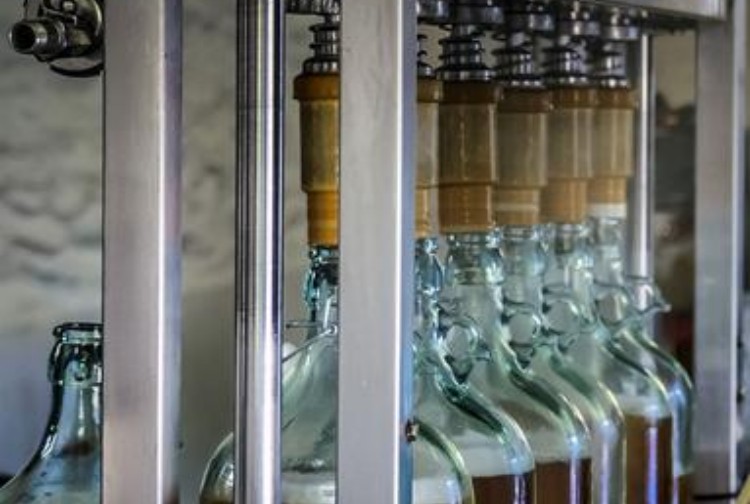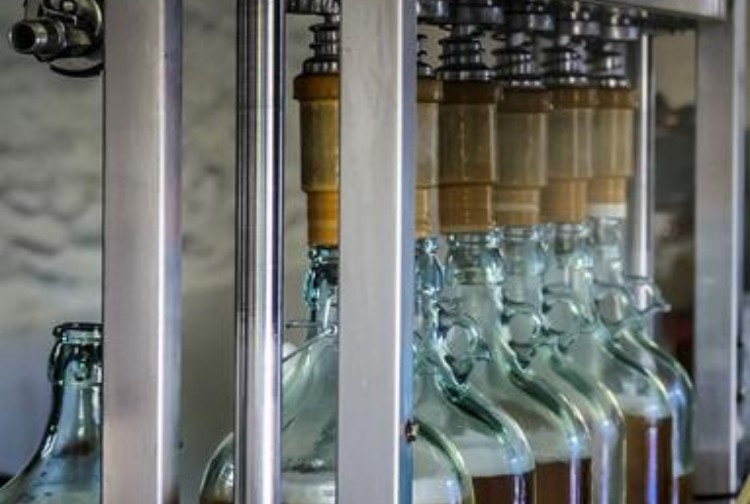 Cause
Air leakages in pipes
No filling material in hopper
Uneven viscosity of products
Incorrect velocities during pushing and drawing stage
Leakage in piston cylinder
Solution
Secure each joint in air pipes
Add material in hopper
Properly mix the fill material
Fix the front and back value for achieving right speed during pushing and extraction stage
Material Leakage from Cylinder Ends
Cause
O-rings located on piston are worn out
Loose attachment of piston and piston rod
Solution
Replace O-rings present on piston
Firmly secure the attachment points between piston and piston rod
9.Pneumatic Filler VS Electric Piston Fillers
Both these equipment are types of filling machines but there are some major differences between two fillers. These differences are discussed below:
| | |
| --- | --- |
| Pneumatic Filler | Electric Piston Fillers |
| | |
| These systems are powered by compressed air so are known as air driven fillers. | These instruments are driven by electric current which move piston so these are called cam-driven piston filers. |
| These fillers are comprised of less number of parts hence the maintenance and cleaning of this assembly is quite easy. | They have more moving parts hence cleaning and maintaining these fillers take some time. |
| The speed of machine is fixed during each filling cycle. Filling and return stroke is executed by same speed. | Electric piston fillers can use different speed during filling operation. The speed can be adjusted either during fill stroke or on back stroke. |
| These are employed for filling viscous liquid materials that contain chucks or particulates. These products are filled in simple style jars. | These devices are designed for filling foamy, delicate or foamy liquids that are usually loaded in long neck bottles like olive oils, chili sauce etc. |
| Pneumatic filler work best with flammable liquids since there is no chance of spark during filling. | They are not used for filling flammable products since static charge can cause fire incidents. |
10.Top 5 Best Pneumatic Filling Machine Manufacturers
For selecting best Pneumatic Filling Machine manufacturer here is list of top 5 manufacturers that will aid you in your decision.
1.Adelphi
Headquarters: West Sussex, UK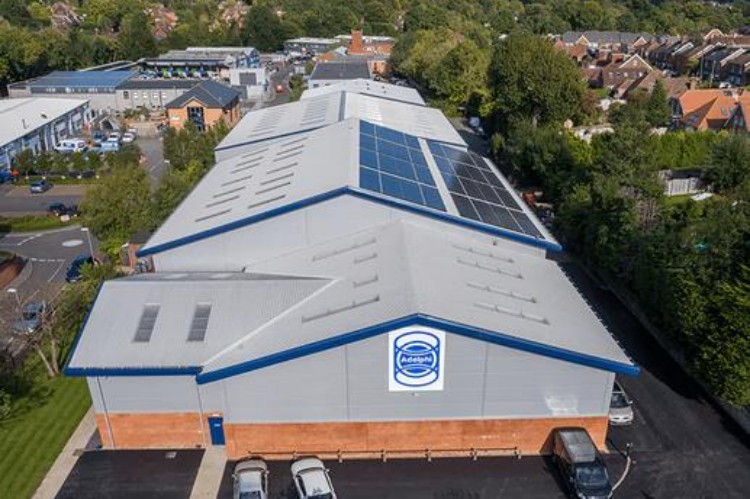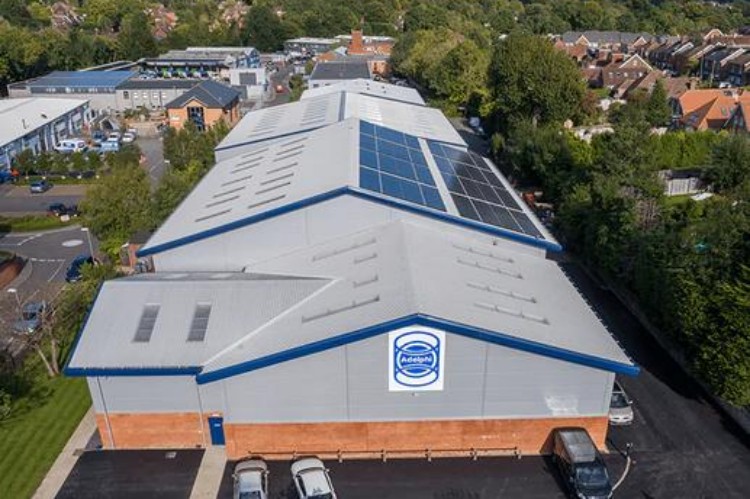 Adelphi manufacture high quality pneumatic filling machines ideal for both small and medium scale production plants. This company is also known for best after sales support.
Their pneumatic filling machines are able to handle large range of materials, are easy to use, have clean fill, and fulfill quality standards (CE and GMP approved).
2.TENCO
Headquarters: Avegno (GE), Italy


Tenco S.r.l is a world class manufacturer when it comes to bottling and packaging machinery. They have evolved from small home-based business to one of the top equipment producers.  Their pneumatic filling machines are made of durable materials which are quickly cleaned and have ease of use.
3.Simplex Filler
Headquarter: California, USA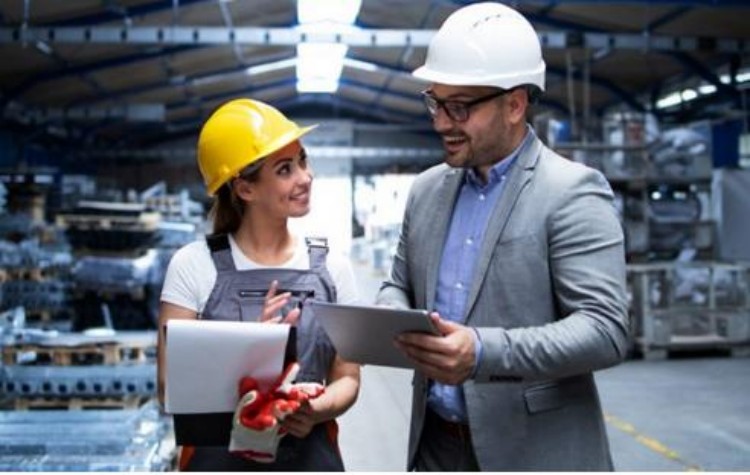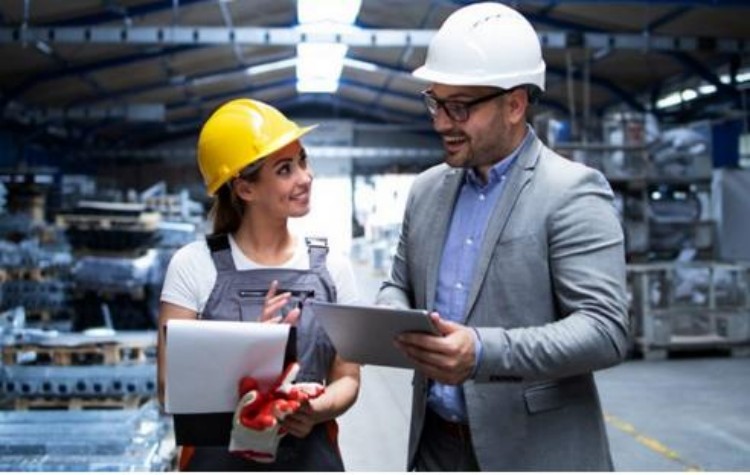 This company as the name indicates strives for designing simple and flexible machines. It is renowned piston filler manufacturer and has been in operation for over half a century. Simplex Filler produce economical and versatile pneumatic filling machines that have 24/7 runtime. Their equipment are ideal for filling liquid, semi-solid, and particulate products.
4.WÜRSCHUM
Headquarters: Ostfildern, Germany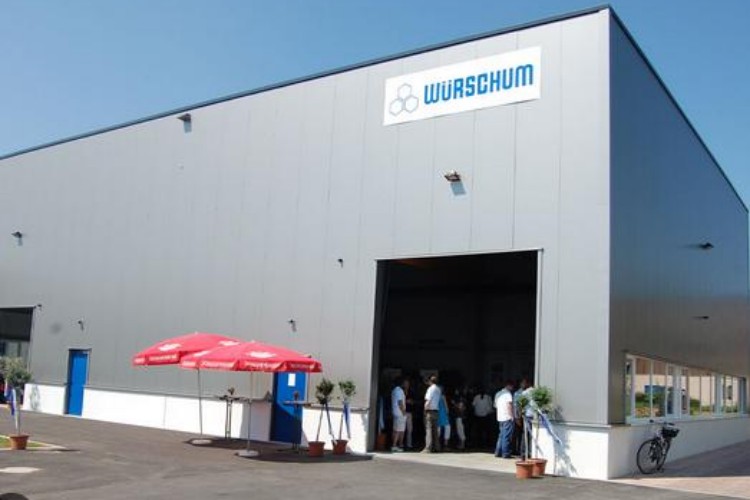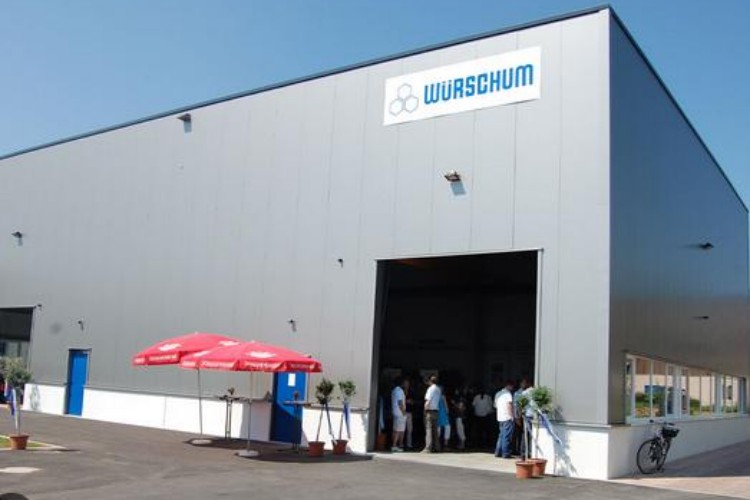 This company was launched in 1961 since then it has become expert in developing dosing and filling solutions. It makes tailor-design filling machines as per customer requirement. Pneumatic filling machines made by WÜRSCHUM have easy processing, dosing accuracy, and their minimal design save leaning time.
5.Universal
Headquarters: Kent, UK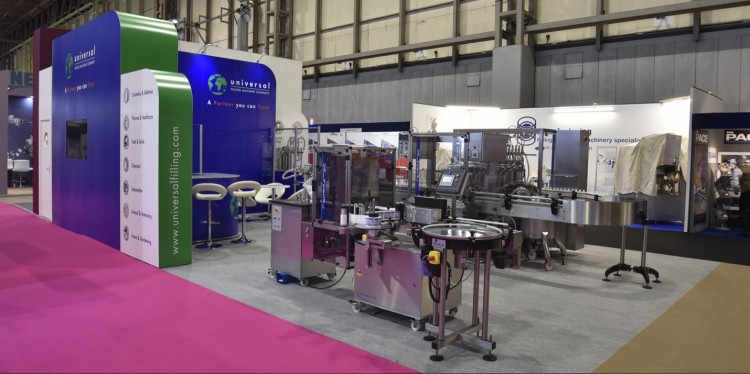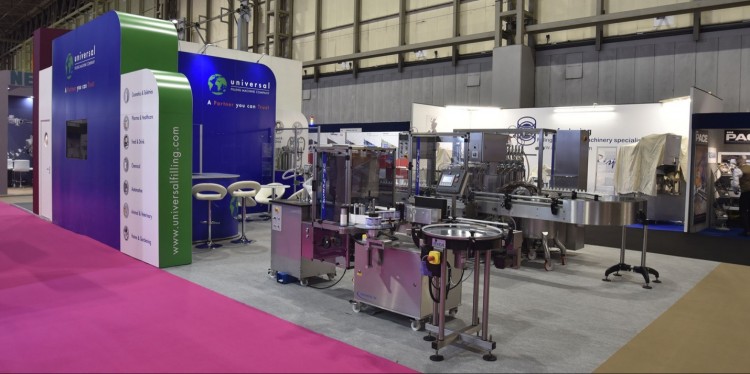 Came into business in 1976 and since then it has developed repute for filling and capping solutions. It has vast experience in filling sector so it provides dosing equipment to both small and large scale companies. Its pneumatic filling machines are hygienic, accurate, adaptable, and can process large range of liquids.
11.What is the Future Prospect of Pneumatic Filling Machine?


Pneumatic filling machines are high in demand because they use little to low electricity and have high sustainability. It is anticipated that the market size of these equipment will rise to about USD 11.08 billion dollars by 2030 with an increase in CAGR of 8.6%.
New innovation and futuristic technology in these machines will improve automation and digitization of these filling systems.
Continued research and development efforts in manufacturing will bring more green and eco-friendly pneumatic filling machines in market. These machines will use climate friendly packaging materials.
Modern pneumatic filling machines will be equipped with improved piston systems which would be able to move with increased speed for high filling rate. These machines will have new pneumatic systems, robotics, and sensors for achieving increased packaging speed.
12.Top 5 Buying Consideration Factors You Ever Need
For making sure that you are spending your money on right equipment and it will be fruitful for your business, here are top 5 buying consideration factors that you should keep in mind while making decision:
Production rate or container filled per hour is essential in determining the type of pneumatic filling machine.
For small scale home based businesses which do not require immediate expansion manual pneumatic filling machines will do the job. Automatic pneumatic filling machine will be best for massive output filling plants.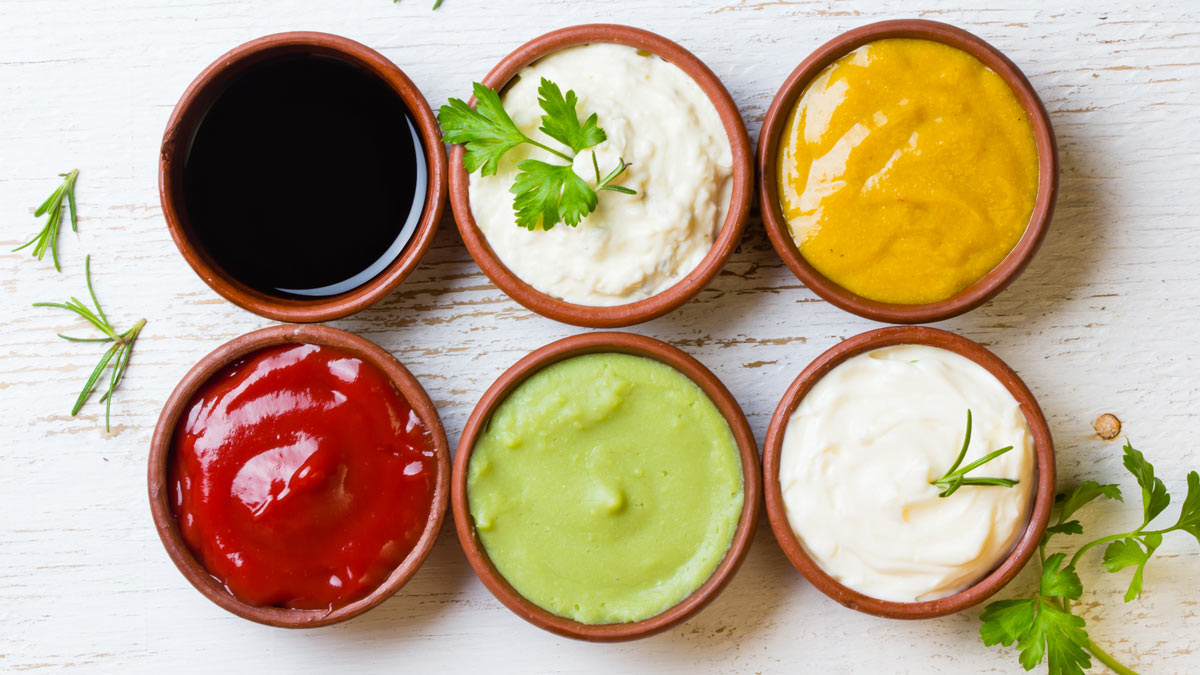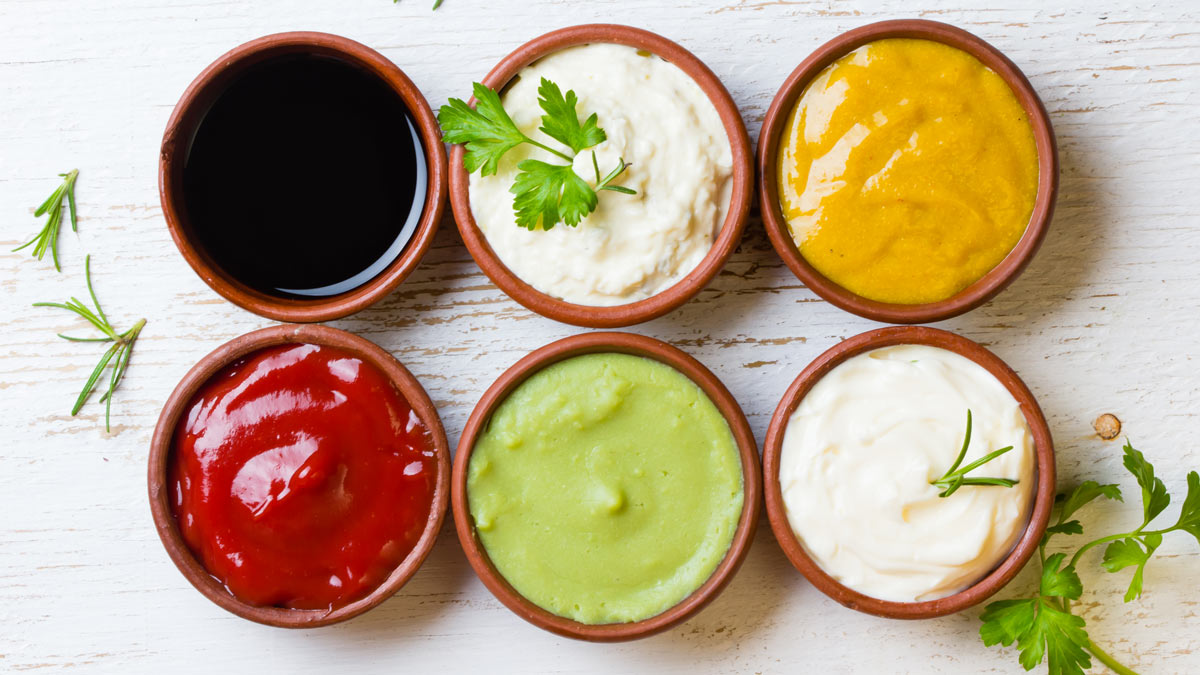 When going for purchase of pneumatic filling machine you should first decide your liquid type. Not every product is same. Some are more viscous while others are thinner.
So it recommended that these equipment and filling material should be right fit for each other. Since more viscous liquids require more machine power.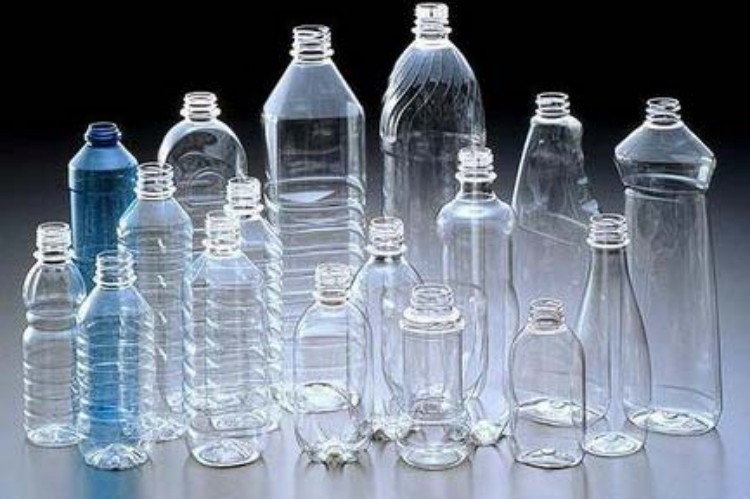 Container type is a major factor that favors one type of pneumatic filling machine over other. Shape, material, and size of containers should be carefully evaluated when it comes to choosing these automations.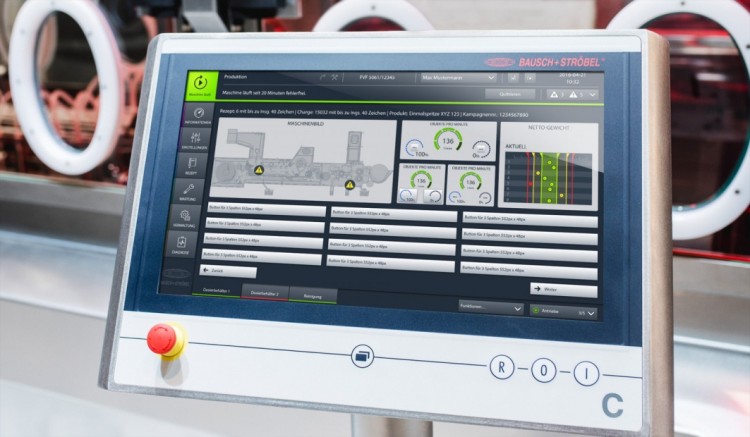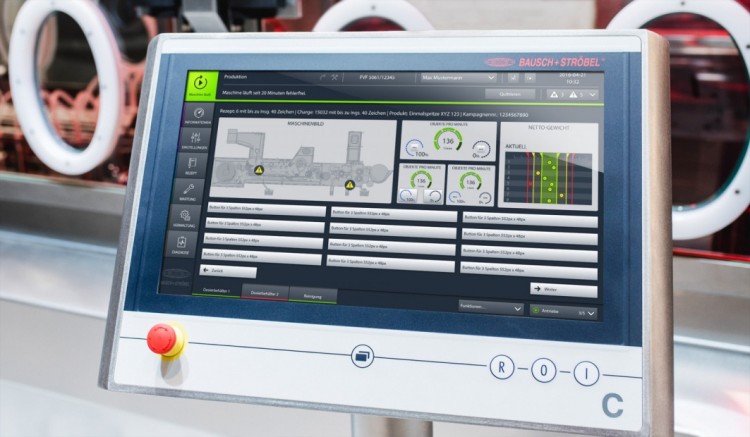 Simple machine means simple maintenance and cleaning. Beside this, pneumatic filling machine are easy to use and require less training of workforce and little spare parts inventory.
It is vital to consider cleanability and hygienic construction of pneumatic filling machine before buying. These automations should not have small fissure that harbor the growth of microbes and should be design according to GMP guidelines.
13.International Quality CertificationRequired for Pneumatic Filling Machine?
Quality standards are essential in attaining process uniformity and also in getting quality product. These are established by international regulatory organization for enhancing customer satisfaction and for maintaining compliance in industry.
Some international quality standards are penned below: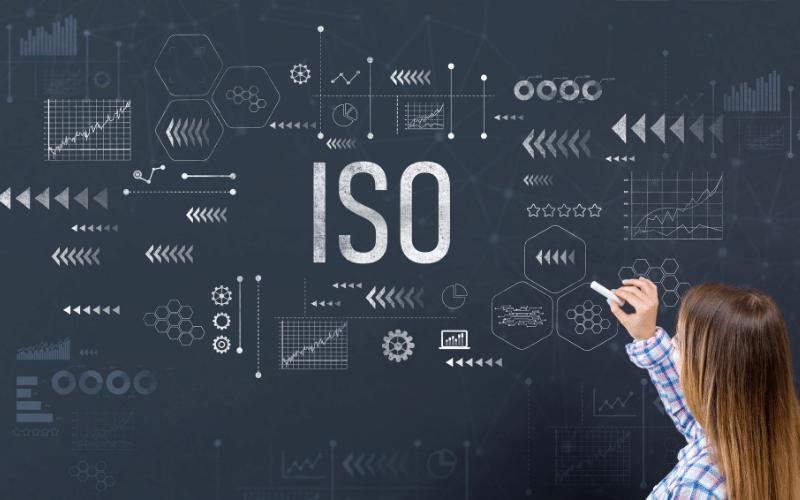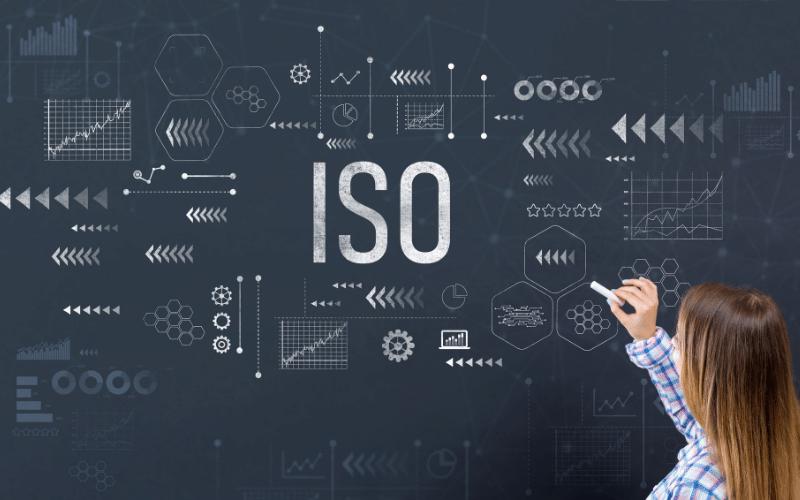 These regulations ensure design efficiency, safe installation, and operation of pneumatic filling machines. By following these guidelines the machines will produce results that fulfill customer requirement of clean and sanitary products.
Good Manufacturing Practices (GMP)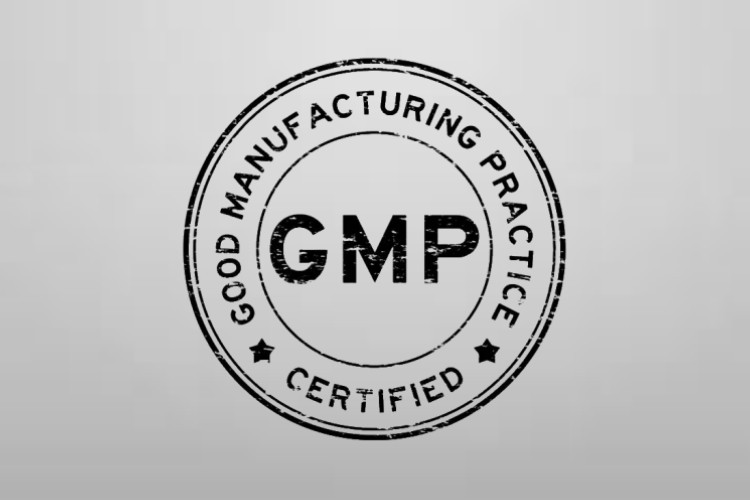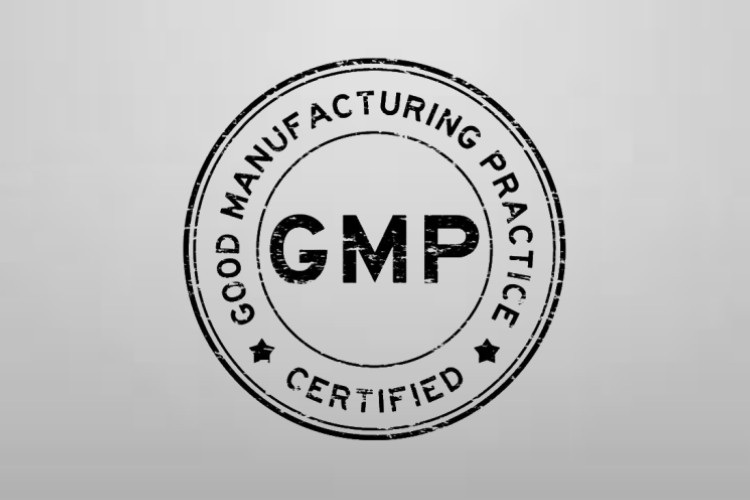 These automations are fully complied with GMP regulation and are capable in preventing cross-contamination. Pneumatic filling machines undergo vigorous testing for achieving uniformity in filling and packing.
Food and Drug Administration (FDA)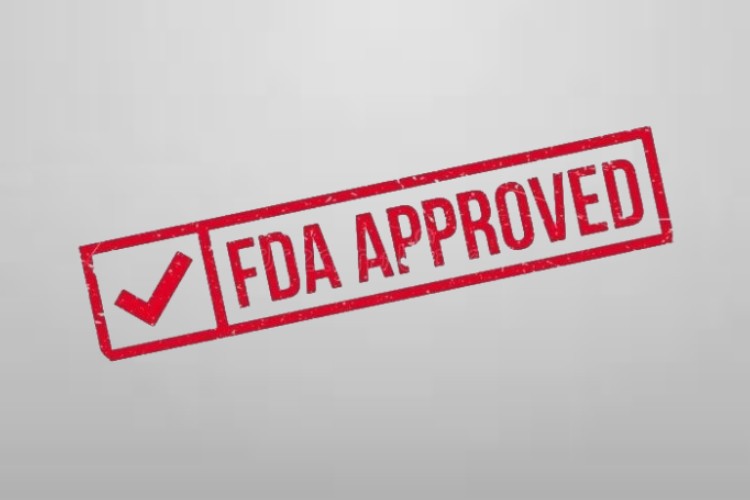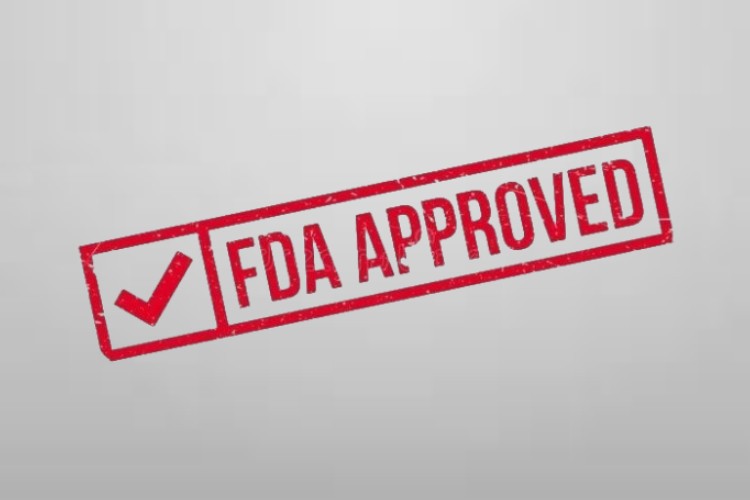 FDA regulation ensures that assembly of pneumatic filling machine is hygienic and contamination free. Moreover, while operating these equipment industries follow FDA guidelines of sanitary operation, facility maintenance, and process control.
Conclusion
Pneumatic filling machines are routinely employed in industries for filling of numerous products due to their low utility expenses and safe operation. These equipment require little maintenance and cleaning effort on manufacturer end. If there are additional queries in your mind regarding pneumatic filling machines, you are more than welcome to contact our 24/7 customer care helpline.
Don't forget to share this post!
CONTACT US
Tell us your raw material and project budget to get quotations within 24 hours.
WhatsApp Us: +86 181 7101 8586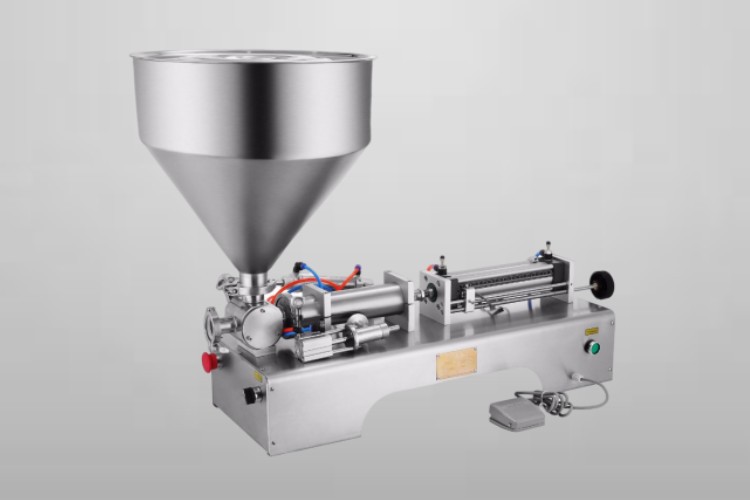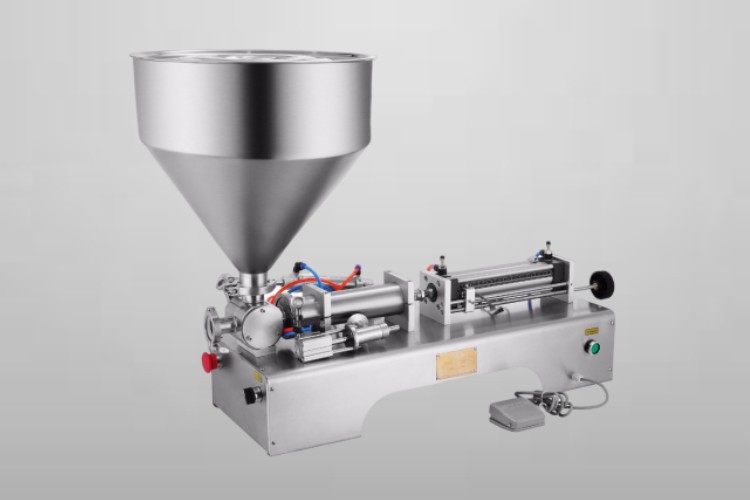 Tell us your material or budget, we'll reply you ASAP within 24 hours