Your Best Pesticide Filling Machine Manufacturer
Allpack Pesticide Filling Machine
Allpack pesticide filling machine is designed for filling various 10-1000L agrochemical products such as fertilizers, pesticides, herbicides, fungicides, insecticides, foaming chemicals, viscous liquids, aggressive liquids, etc. All pesticide filling machines from Allpack will help you streamline your production line with stable performance, eliminating filling mistakes and lowering your potential for workplace accidents. Not only Allpack pesticide filling machine will provide you with accurate filling to reduce your product waste when filling by weight, but also it provides you with anti-corrosive liquid filling. Your containers will be filled as per your required specifications. You will not give away extra liquid products due to overfilling. The pesticide filling machine can work well with various shapes of bottles with consistent production output across various shapes of containers.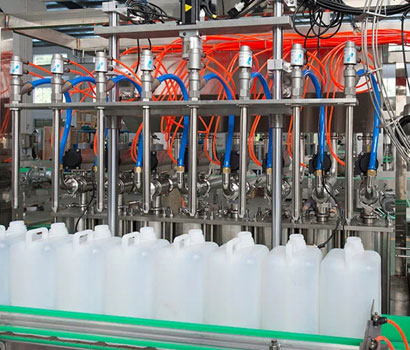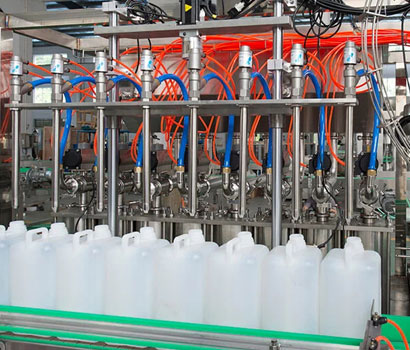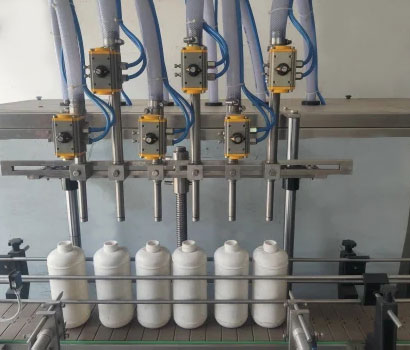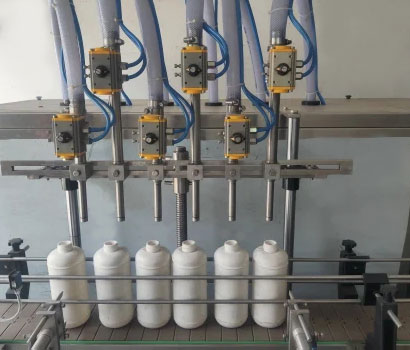 Allpack Pesticide Filling Machine Video
Pesticide Filling Machines
Allpack 10-100ml high-speed pesticide filling machine is a high-tech filling equipment controlled by microcomputer PLC programmable, and equipped with photo electricity transduction and pneumatic action. The machine contact liquid parts use anticorrosive non-metallic material PP materials with diving function, which can effectively eliminate the foams. This pesticide filling machine adopts a touchscreen to control and operate to ensure high-accuracy 100-100ml liquid filling volumes. The filling volume is dosing by setting the filling time.
Simple Structure In Linear Type
Adopts High Anti-corrosive Material
Easy In Installation and Maintenance
Allpack 50-1000ml pesticide filling machine reaches the international leading level. With PLC control and pneumatic driving, equipped with a brand touchscreen, it is smooth for operation without any leakage. If there is no bottle then the filling will be stopped. The pesticide filling machine can automatically control feeding the liquid into the machine tank, and the liquid level will controlled at the same height. The parameters are simple and convenient to be adjusted. The filling dose can be accurately calibrated, and controlled within 0.5% of the filling dose. The filling machine is made of high-quality stainless steel with a beautiful appearance, which will not pollute the material. This is the best choice for both high viscosity and normal liquid filling.
Servo Control System
Accorded with GMP Standard
Simple and Convenient to be Adjusted
Allpack 1-5L pesticide filling machine is an atmosphere pressure filling machine. By control through PLC and touchscreen, it is easy to operate and change bottles without changing any elements. By controlling filling time, you can change the filling volume according to different bottles and requests. The whole machine is made of advanced stainless steel with anti-corrosion materials. It is suitable for the filling requirements of bottles (containers) with different shapes and other containing except carbonated liquid.
Simple to Adjust
Easily Dismantle, Clean, and Maintain
The Whole Machine Is Safe, Environmental, and Sanitary
Allpack 5-30L pesticide filling machine is suitable for filling liquid from 4kg to 30kg. Its whole working process consists of the fully automatic complete bottle inlet, weight filling, and bottle outlet. This pesticide filling machine aims at the oil realm such as SL, lubricating oil, edible oil, etc, and other realms like agrochemicals. This machine is made up of a scale (with roller) with a chain-driven drum in and out structure for fast and slow filling(with dive function). With the material tank, weight control meter, and PLC control unit, it has a dive function that can eliminate the splash and foaming can.
No Container No Filling
Weighing Type Liquid Filling Machine
Each Filling Head Has A Weight and Feedback System
Allpack 200L pesticide filling machine for liquid is suitable for 200L standard drum filling for normal viscosity liquid product. The fully automatic pesticide filling line can automatically perform empty drum infeed, positioning, bunghole positioning, unsealing and de-bunging, dosing filling, capping, and sealing, filled drum outfeed and palletizing with auto filling circulation, and error proofing interlock. At the same time, all the operation processes can be done manually, which contributes to easy commissioning and dealing with special situations when onsite. The pesticide filing line employs gravimetric type dosing net filling, conducting high accuracy and easy container/weight conversion.
Safety Interlock System
Fast and Slow Filling Combination Valve
Contacting Pipe and Filling Valve Are Made of S304
Allpack ton drum pesticide filling machine uses PLC, touchscreen which is safe and reliable. The filling nozzle and pipe use quick coupling that is convenient for removing and cleaning. The automatic two-shift filling with high accuracy. The filling nozzle automatically lifts when it is not inserted into a barrel, and the nozzle automatically lifts when reaching the target filling amount. The filling with one button is easy to operate.
No Barrel No Filling
Automatic Identification of Empty Barrel Weight Range
Double Windows Display Filling Quantity, Barrel Quantity, Total Quantity
Allpack Pesticide Filling Machine Process Flow & Duration Estimation
Allpack has been a professional manufacturer of filling lines for over 10 years, customized filling lines for different industries like food, beverage, cosmetic, medical industry, chemical industry, and so on. The full automatic liquid filling machine is designed to save time on adjusting and testing the machine, it can fill a liquid or paste accurately by entering a certain filling volume. Check below the Allpack pesticide filling machine manufacturing process.
Step 1: Plate Cutting(5-7 days)
The initial step is the plate cutting, which takes 5-7 days to complete the process, with which various thicknesses with accepted dimensional accuracy can be achieved. It is done either by a mechanical or thermal process. It is done either by a mechanical or thermal process. With this process, your machine surface finish will be improved and the machine surface will be protected from corrosion.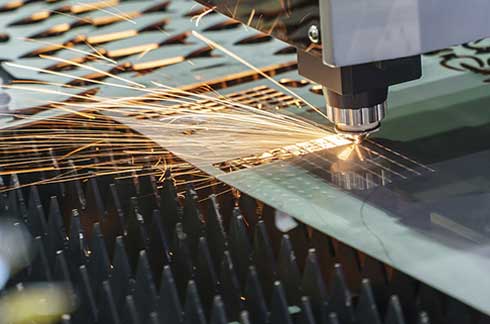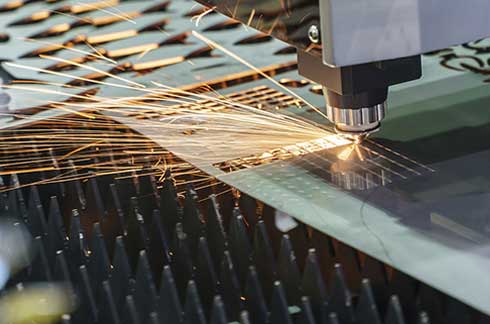 Step 2: Welding(5-7 days)
The 2nd step is welding, which takes about 5-7 days. It is a fabrication process whereby two or more parts are fused together by means of heat, pressure or both forming a join as the parts cool. During this welding process, you will get strong or permanent joints for your machine structure. It is such a crucial process as it is the backbone of the machine.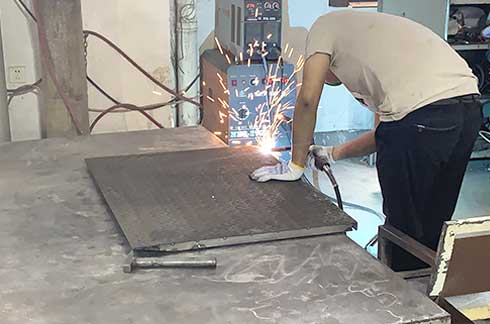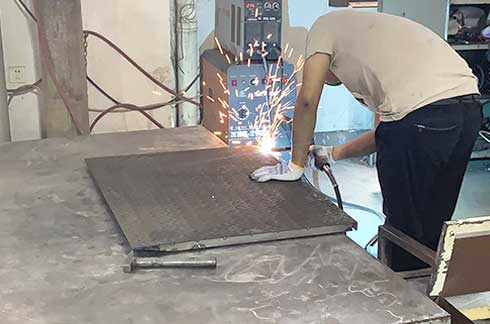 Step 3: CNC Process(14-18 days)
The 3rd step is the CNC process, which takes about 14-18 days to complete. It is a manufacturing process in which pre-programmed computer software dictates the movements of the machine. In CNC manufacturing, machines are operated via numerical control, the language in the CNC process will control the various behaviors of the machine, such as the speed, feed rate, and coordination.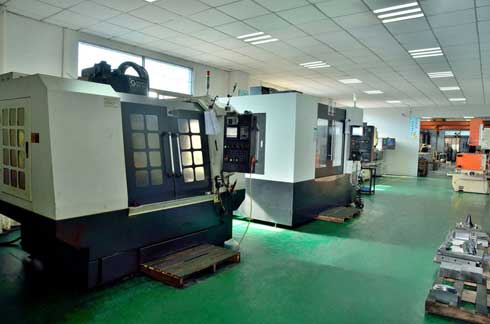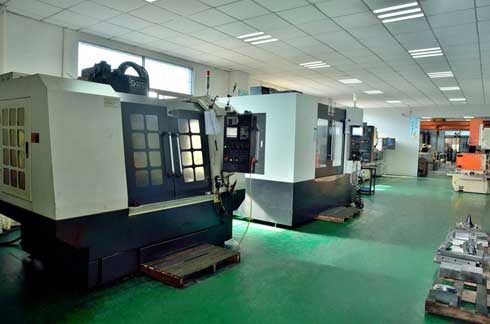 Step 4: Polishing(3-5 days)
The 4th step is polishing, which takes about 1-3 days. It actually includes two stages. First, remove the clear coat scratches. The second stage is polishing the refined finish. After this polishing process, the machine surface will look smoother on an even more microscopic level. It will also reduce the amount of surface and sub-surface damage and provide better uniformity of surfaces requiring epitaxial processes or deposited materials.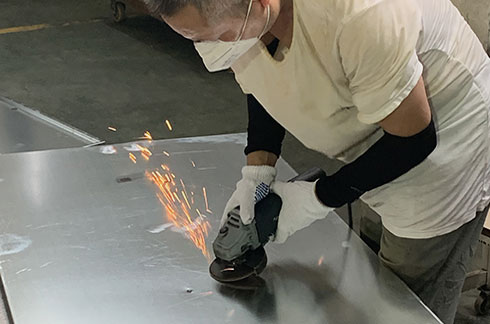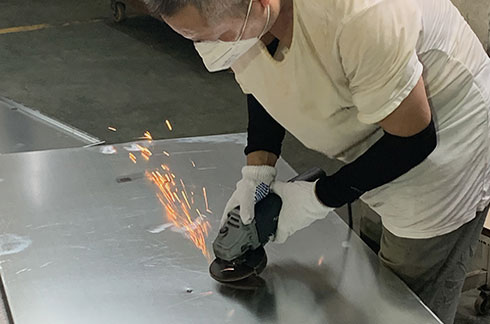 Step 5: Inspection(1-3 days)
The 5th step is inspection. It is the most important process during the whole machine manufacturing process-yet often overlooked. Allpack pesticide filling machine inspection process not only includes an overall visual inspection of machine functionality and components but also includes scheduled, purposeful, proactive equipment checks that are carefully designed to identify possible issues and forecast necessary maintenance needs. Through careful inspection, documentation, inspection summary, and report will be generated.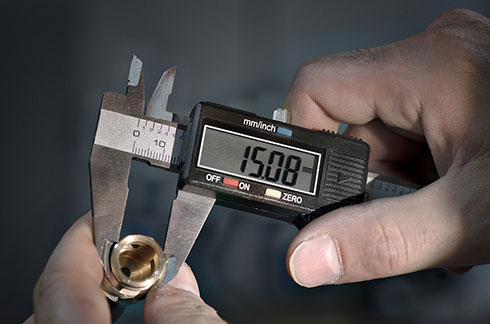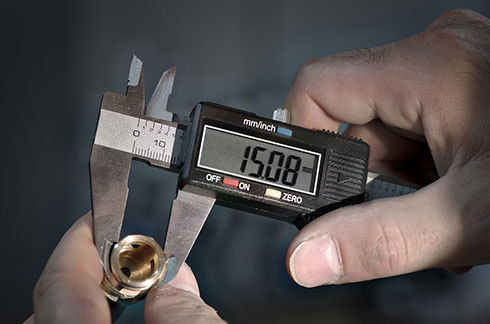 Step 6: Assembly(5-7 days)
The 6th step is the assembly, which is the most important process of the machine's mass production. Here several parts or materials of the machine are added in sequence by various workers. This process will also utilize different types of hardware to assemble the parts together, like nuts, bolts, screws, and similar materials.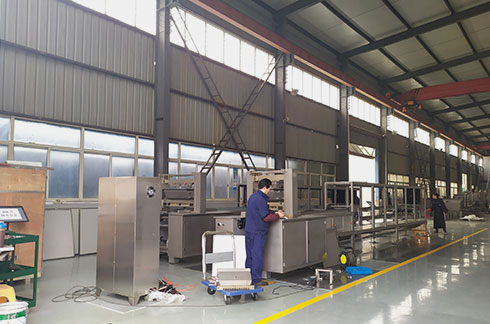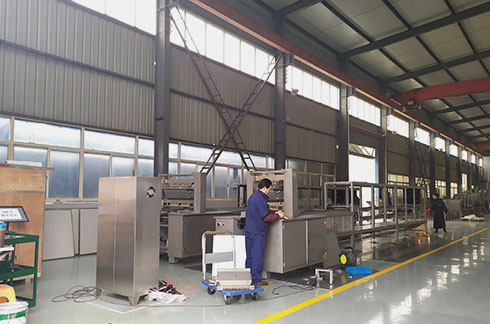 Step 7: Debugging(5-7 days)
The 7th step is debugging, which is also the most important process of the pesticide filling machine manufacturing process. Allpack engineers will debug the machine from several aspects to detect any errors or bugs at the early stage. If any parts of the machine do not work as expected, then they will study and solve the errors or bugs before getting to the next to guarantee best factory quality.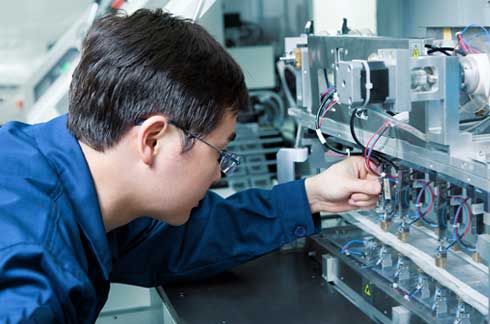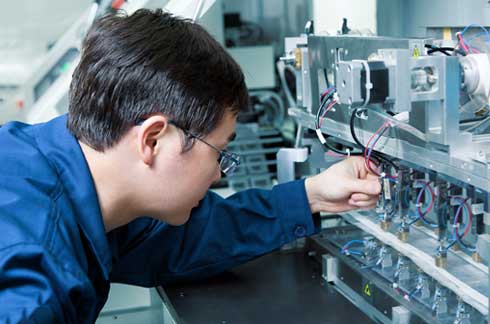 Step 8: Packaging(1-3 days)
The 8th step is the packaging. It is to enclose and protect the machine by encasing it in a container for sale, distribution, shipping, storage, and usage, or efficiently and quickly placing the machine in a protective container or wrapping. It completes a process that is an essential part of marketing and presents the proper image and design of a machine.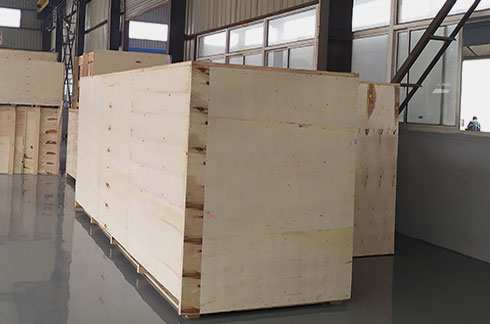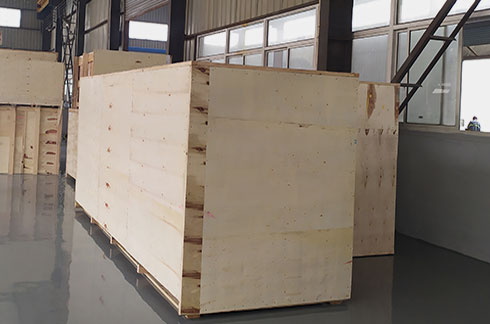 The last step is loading. The finished pesticide filling machine will be loaded into the track for further shipment using the lift truck.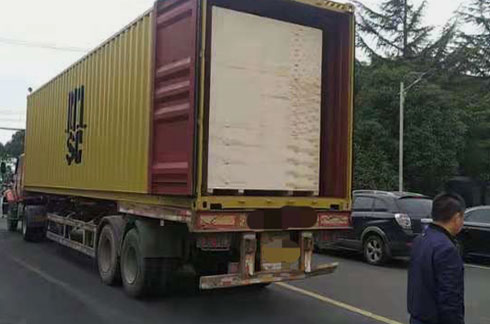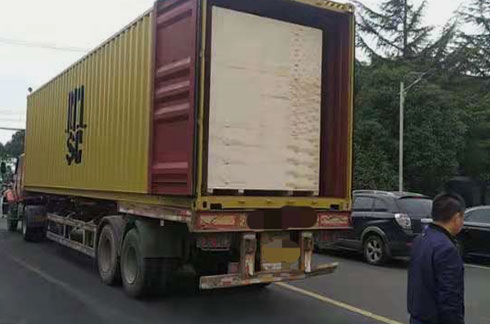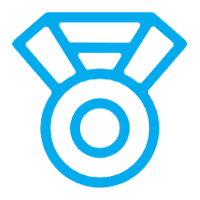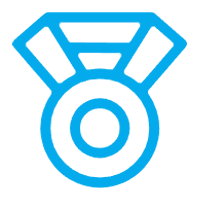 Allpack has been a professional manufacturer and supplier of pesticide filling machinery and equipment for over 11 years.


Our pesticide filling machines are widely applied in pharmaceutical, food, daily chemicals, cosmetic industries and etc.


We are offering complete pesticide filling and packaging automation line and tailor made machinery for your needs.


Our engineers are experts in customizing pesticide equipment for maximum performance, versatility, and efficiency.
Pesticide Filling Machine: The Complete Buying Guide in 2023
Did you know pesticide is harmful to you and your work environment?
Preparing pesticides using safe machinery and proper handling can save you as well as the natural ecosystem. Plus, it is your responsibility to take care of your workers and the atmosphere if you belong to a reputable manufacturing firm.
Technical sciences have suggested advanced solutions to production companies by offering extraordinary equipment. A pesticide filling machine is an absolute answer that helps in the efficient filling of pesticides in respective filling packaging. Planning to invest? Indeed, a good decision! But, read this blog to find out more about the pesticide filling machine and how it can successfully run your business.
Add a header to begin generating the table of contents
1.What is Pesticide Filling Machine?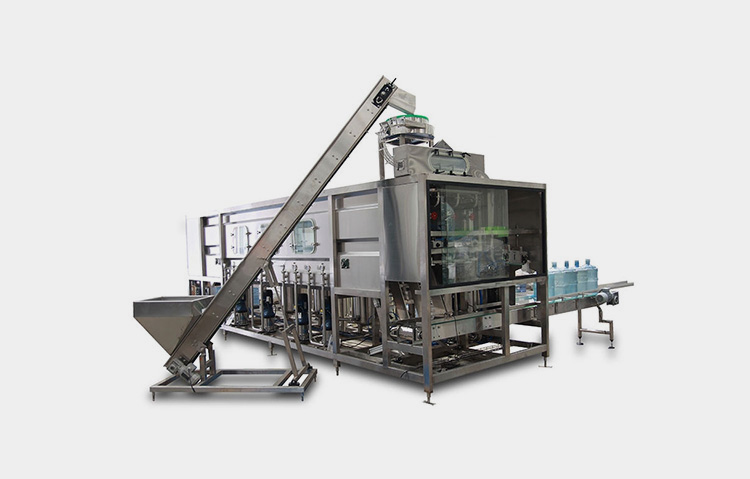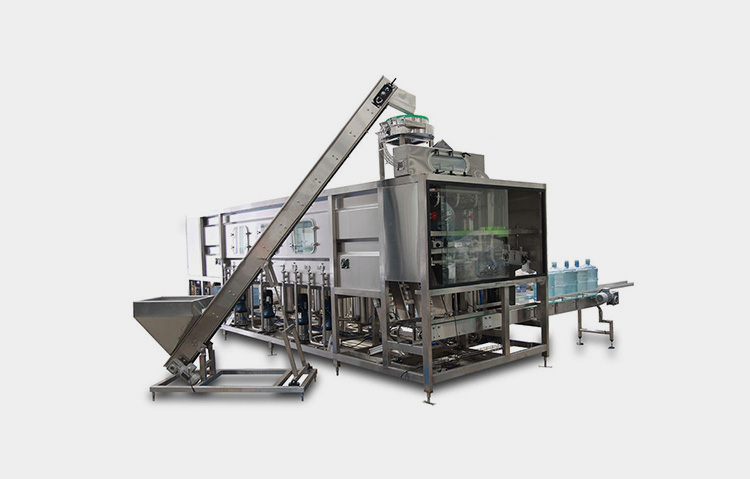 Pesticides are substances that are used for controlling different types of pests and weeds. Pests and weeds damage livestock, crops, and other agricultural feed. Pesticide filling machines load the precise volume of liquid pesticides in different containers like pails, buckets, jerrycans, drums, or bulk shipping units.
It is a large-capacity filling machine and is useful in small farms and large agricultural plants for ease of use and pesticide transportation. Pesticide filling machines are also handy in increasing pesticide safety and decreasing health risks.
2.Why Do You Need a Pesticide Filling Machine?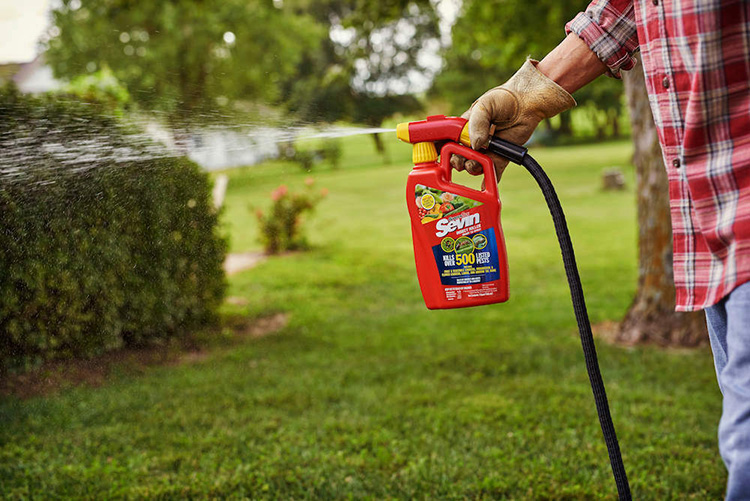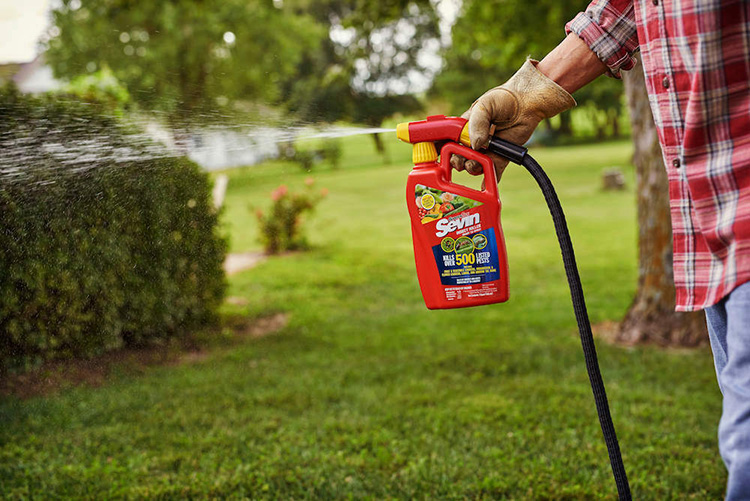 A pesticide filling machine is heavily employed in the chemical and agriculture sector due to its efficient filling capacity and lower error rate. Some handy benefits that pesticide filling machine brings to your production line are:
Flexibility and Versatility


This machine fills different types of bulk containers with a variety of pesticide products. This versatile filling is possible because of simple adjustments to the machine. Moreover, this equipment also fills both viscous and thin-consistency pesticides.
No Batch-to-Batch Variation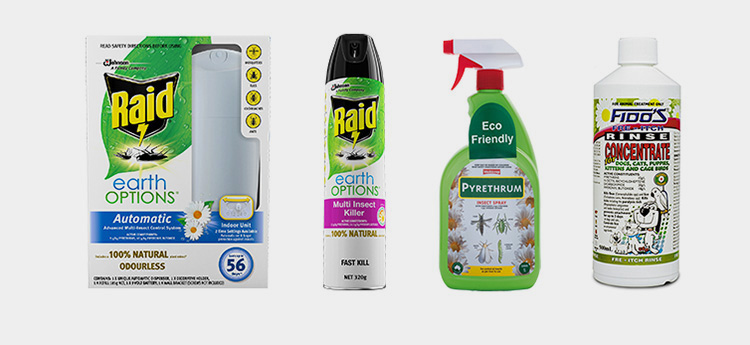 Filling pesticides manually can lead to high variation in pesticide volumes. This results in product recall as well as loss of credibility. By using a pesticide filling machine there is little to no chance of error in pesticide filling which ensures uniformity in every batch.
High Speed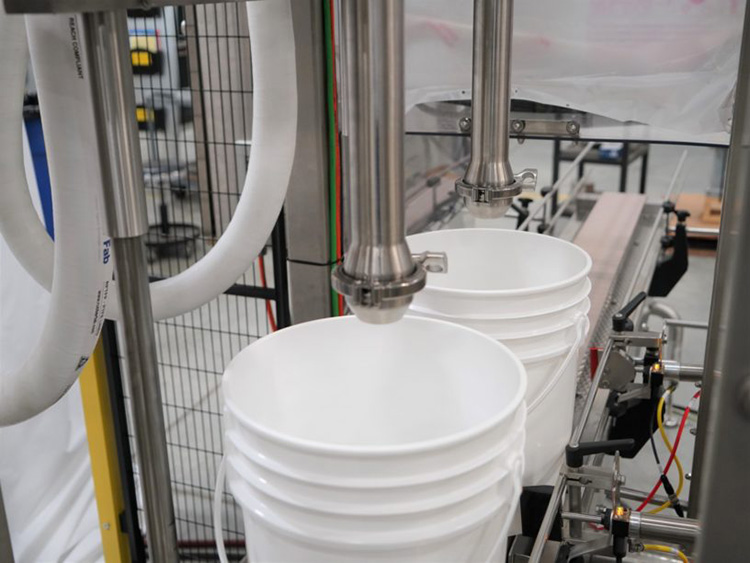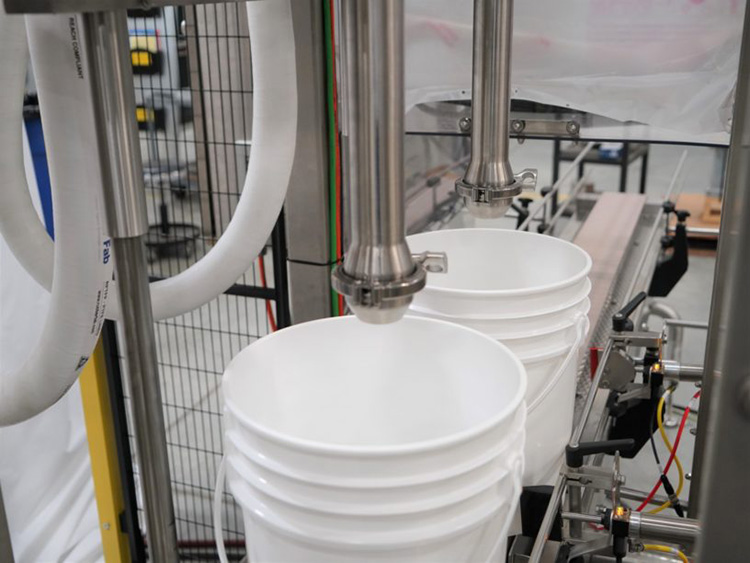 This equipment has a higher filling rate, therefore, filling more pesticide containers in a short duration. The pesticide filling machine with its automated systems goes beyond the manual filling speed.
Safety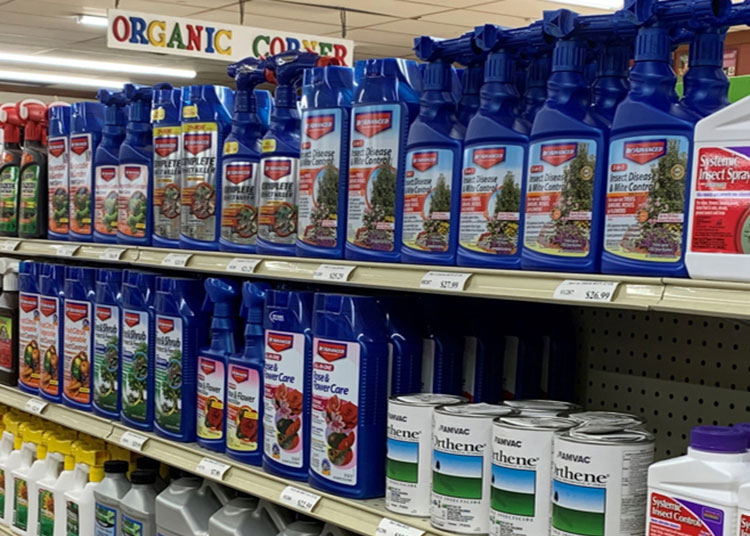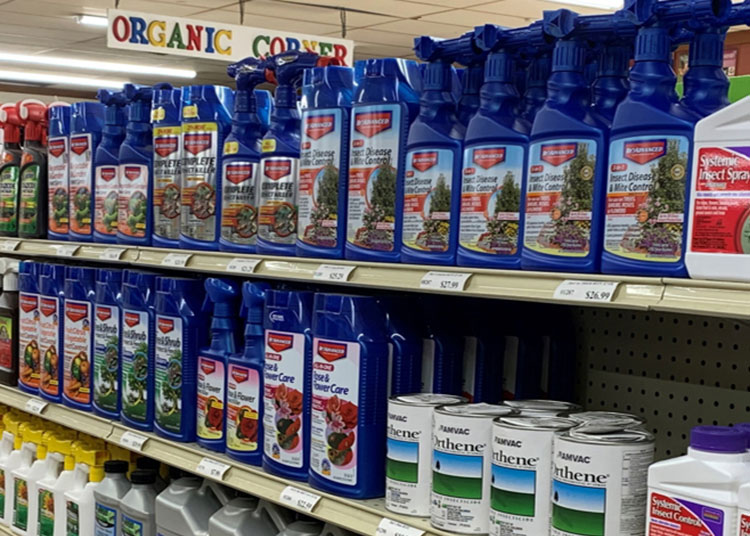 Exposure to harsh pesticide chemicals causes skin burns and other health-related issues which are unavoidable during manual filling. However, by using a pesticide filling machine workforce is not exposed to pesticides thus this machine ensures their safety.
Long Operational Use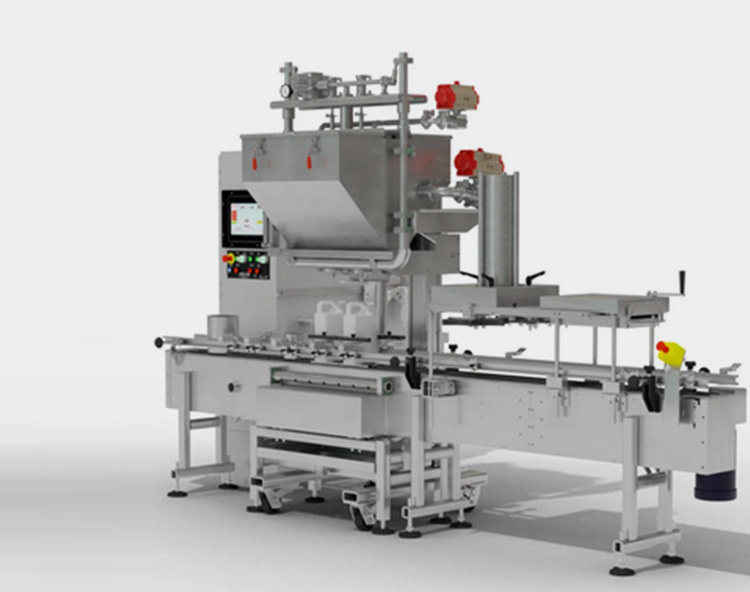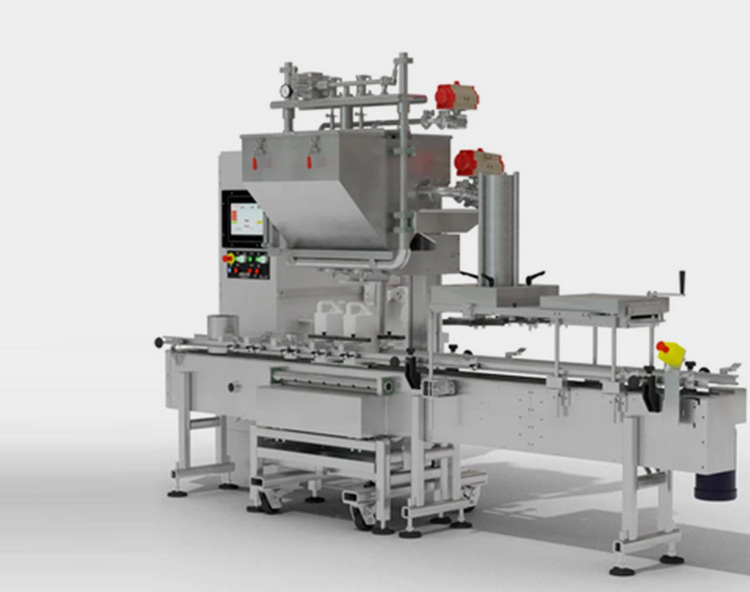 Pesticide filling machine is one-time investment generating profits for decades. This machine is durable, long-lasting, and capable of working extended shifts without wear and tear.  With regular maintenance and cleaning, you can extend its operational life.
Scalability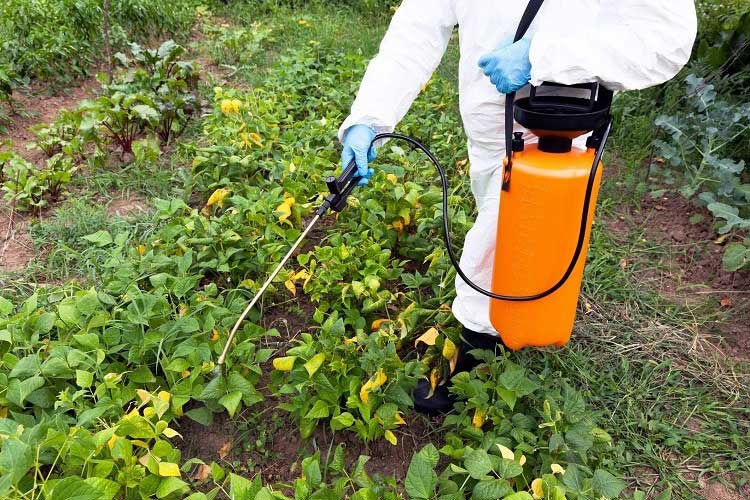 One of the biggest advantages of the pesticide filling machine is its scalability. With increasing production needs you can simply upgrade this equipment without switching to a new one. You can simply install new filling heads in the pesticide filling machine to satisfy your expanding business requirements.
3.Where Can You Use a Pesticide Filling Machine?
Today, in the era of innovative packaging, pesticide filling machine is everywhere. This machine is popular in various industries due to its ease of use and versatility. Some important industrial applications of this equipment include:
Agriculture Industry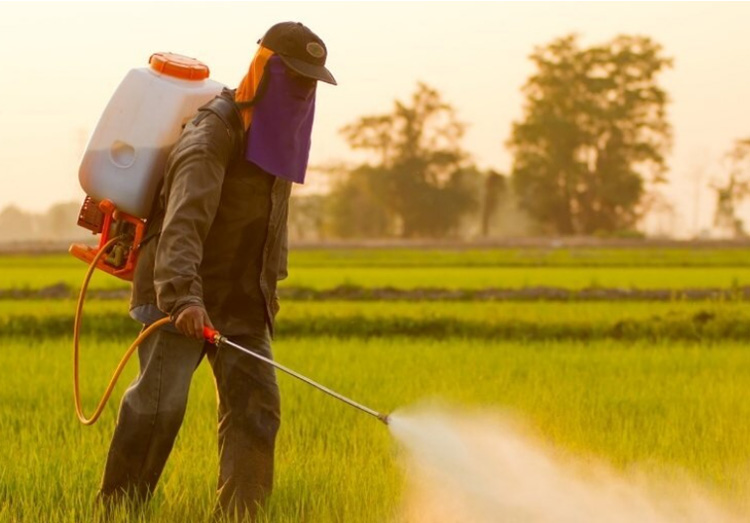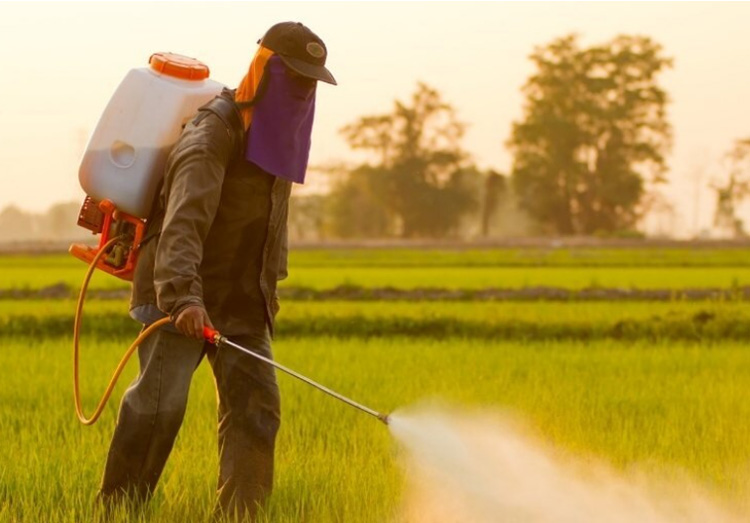 This machine has vast application in the agriculture industry for filling different kinds of agents for protecting crops such as herbicide, insect repellent, pest repellent, nematicides, anti-fungal, anti-bacterial, etc. This machine packs various kinds of liquid fertilizers.
Food Industry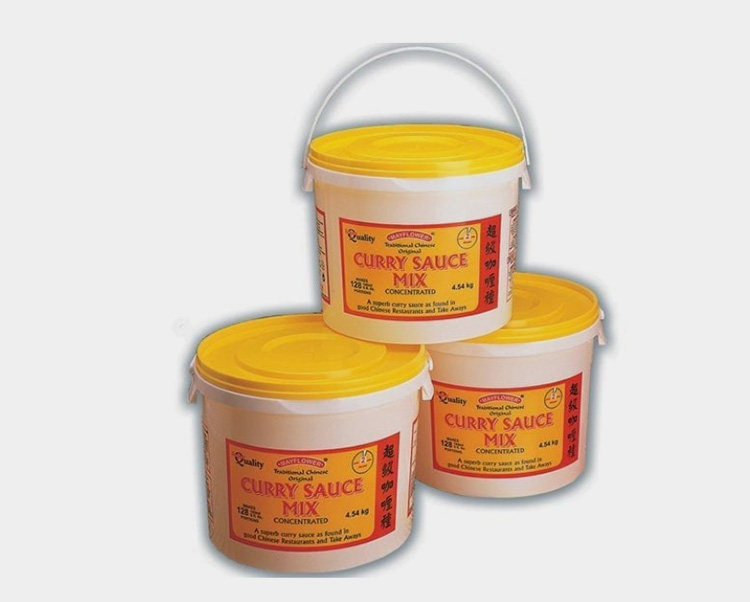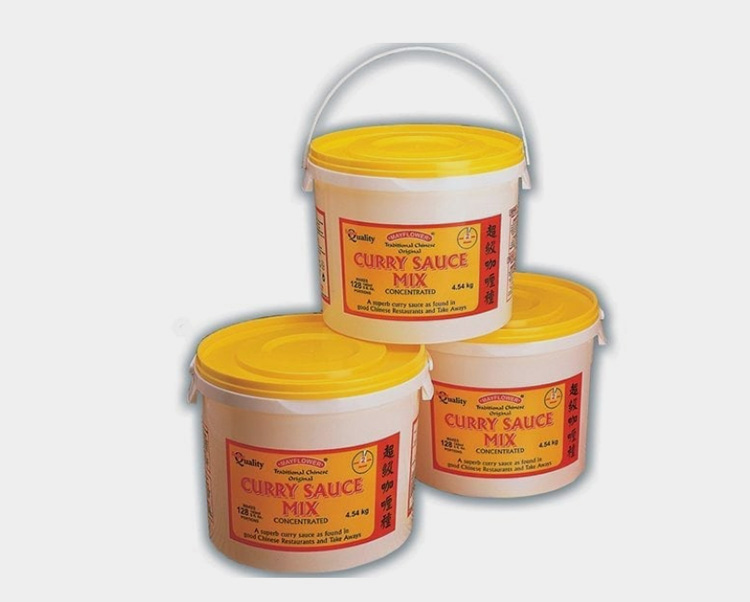 In the food industry, a pesticide filling machine dispenses different kinds of pasty and viscous such as ketchup, condiments, purees, jams, and chocolate products in large pails, buckets, cans, etc. Moreover, a pesticide filling machine is highly sought after for its precise filling of vegetable oils in intermediate bulk containers.
Dairy Industry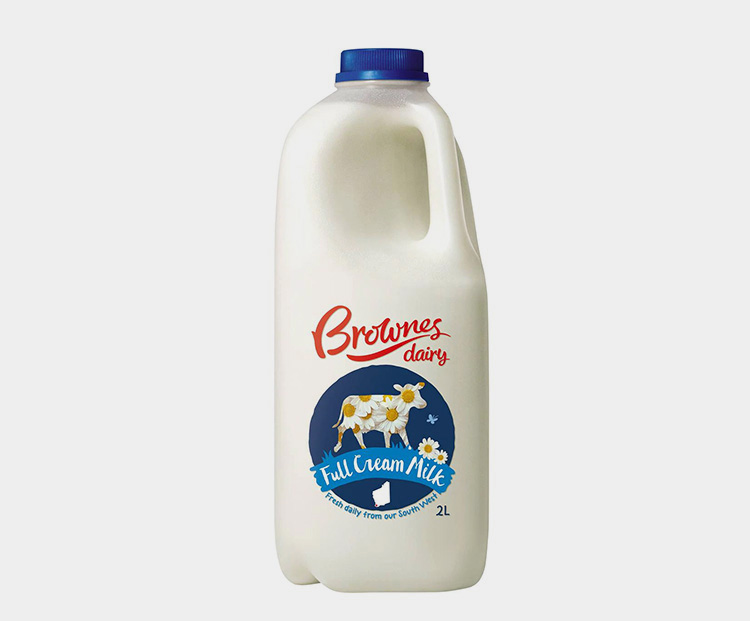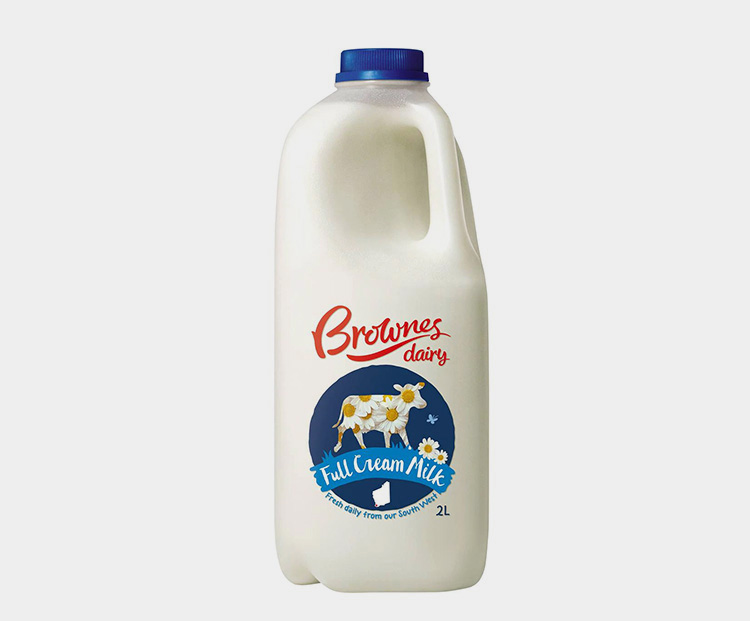 This handy system has found its use in the packaging of dairy products like yogurt, cheese, cream as well as ice cream. A pesticide filling machine is employed for its precise dosing in both de-stackable and non-de-stackable packaging in the dairy industry.
Water Treatment Industry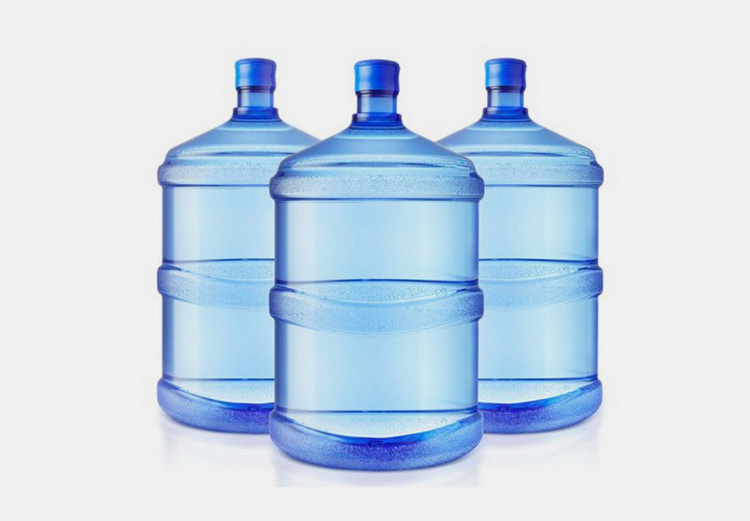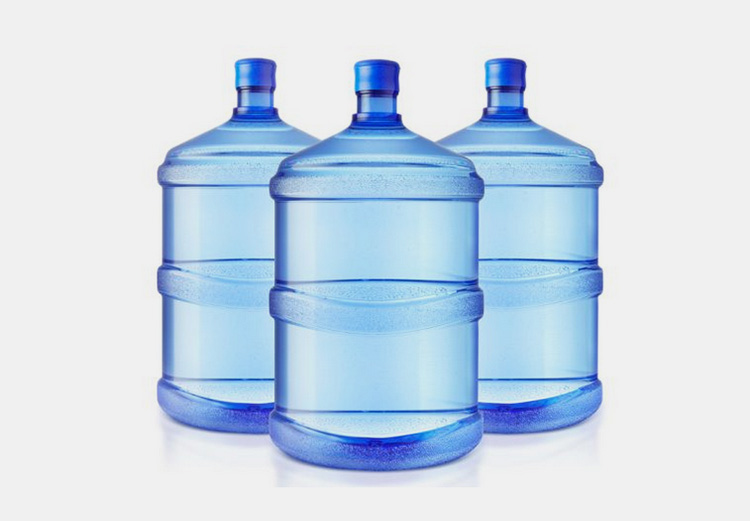 One of the major applications of a pesticide filling machine is drinking water filling. This machine is equipped with various kinds of fillers and pumps for meting out a bulk volume of water in large-sized cans and bottles.
Chemical Industry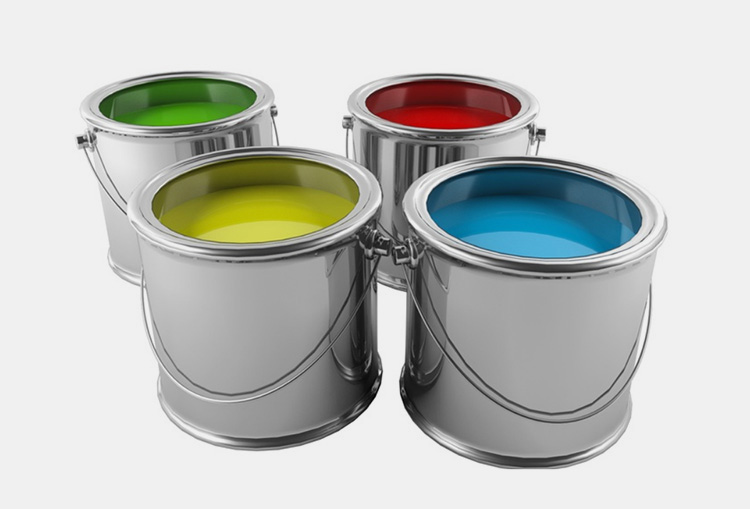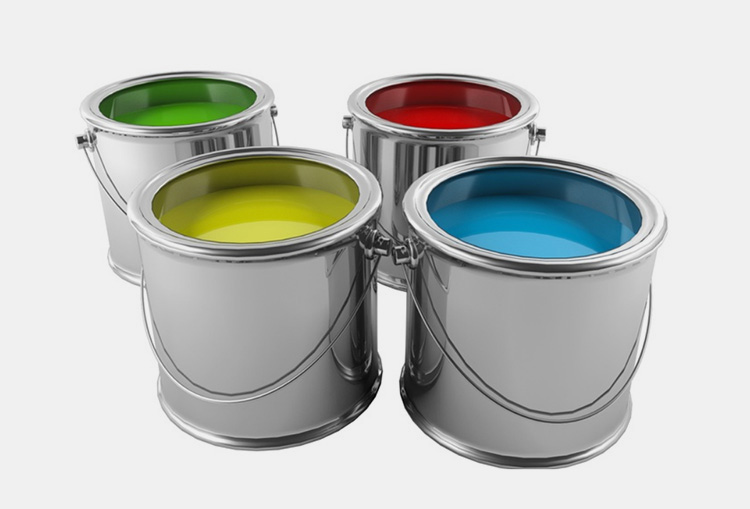 No chemical industry is complete without a pesticide filling machine. This equipment safely loads huge volumes of solvents, paints, glues, pigments, acids, disinfectants, and other household bleaches in metal buckets and cans.
Automotive Industry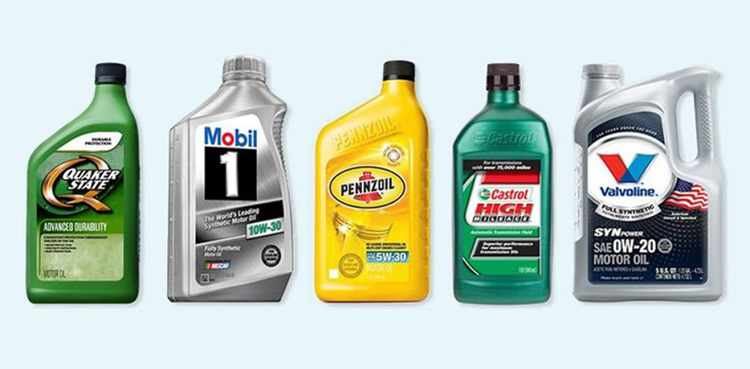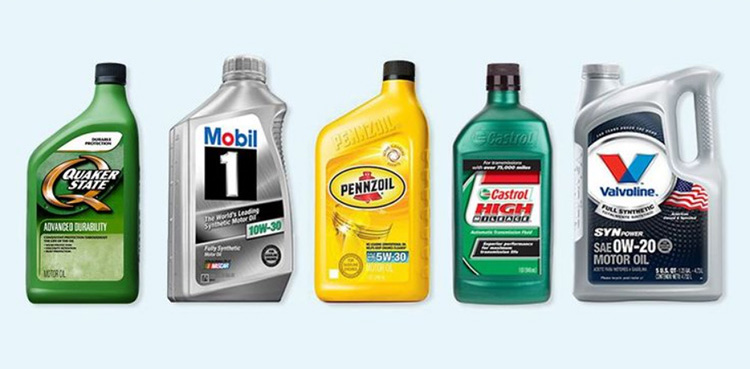 This machine is routinely employed in the automotive industry for filling motor oils, anti-freeze, gasoline, petrol, paints, and cleaning agents for different kinds of vehicles.
4.What is the Main Classification of Pesticide Filling Machine?
There are different ways to classify a pesticide filling machine such as on automation level and type of container. Classification of pesticide filling machine is detailed below:
Classification Based on Automation
There are three different kinds of machines based on the level of automation.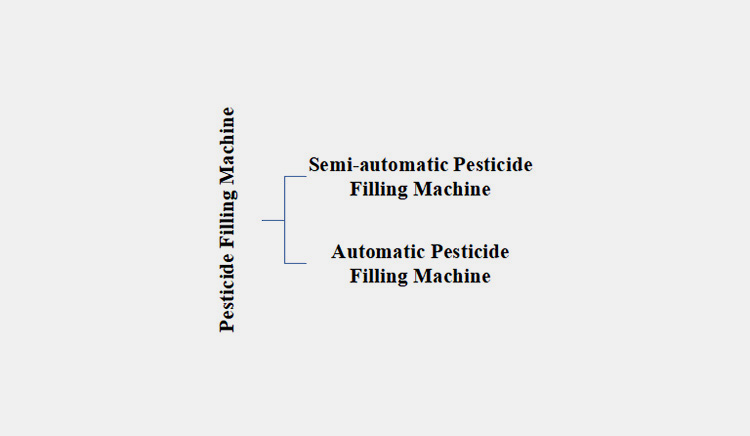 Semi-automatic Pesticide Filling Machine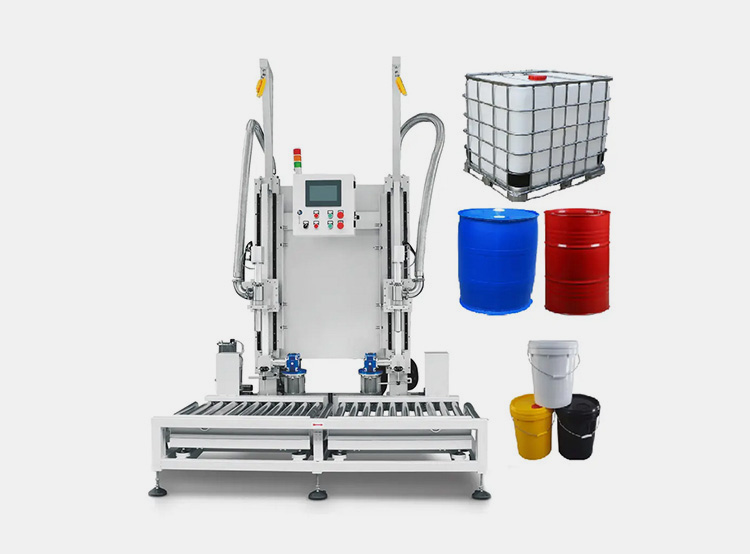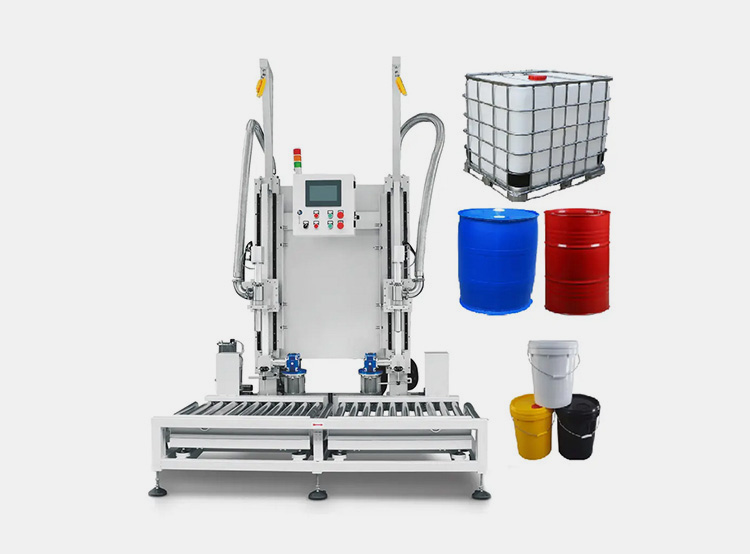 In this type of semi-automatic pesticide filling machine, loading and removing a container is performed by the operator. It has a smaller footprint and is generally suitable for small-scale businesses.
Bulk containers are loaded one by one on the small conveyors and one to two filling nozzles fill pesticides. This machine is equipped with PLC systems for accurate pesticide dispensing.
Automatic Pesticide Filling Machine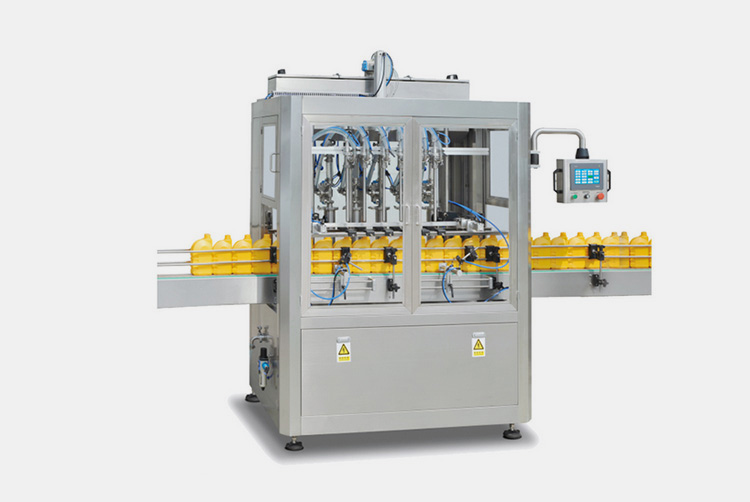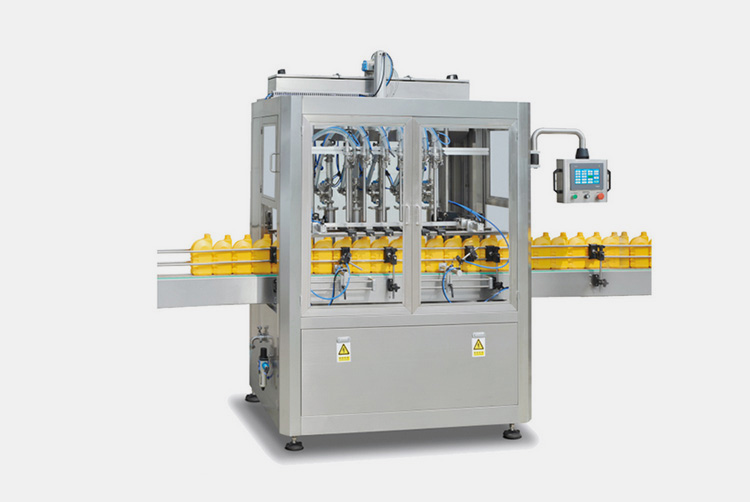 It is equipped with robotic arms or feeder devices that load the containers on the conveyors and filling and discharging are performed by the machine independently. It has four to sixteen filling nozzles to fill bulk loading of pesticides. This machine has a large footprint and is best for mass-scale production plants.
Classification Based on Container
There are four different kinds of pesticide filling machines when classified by type of container.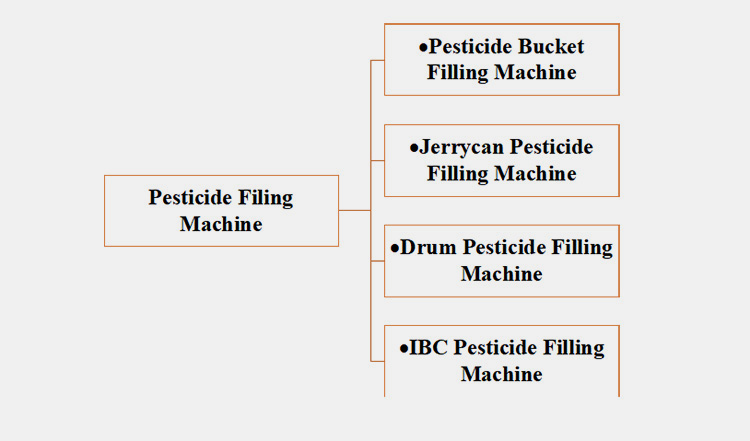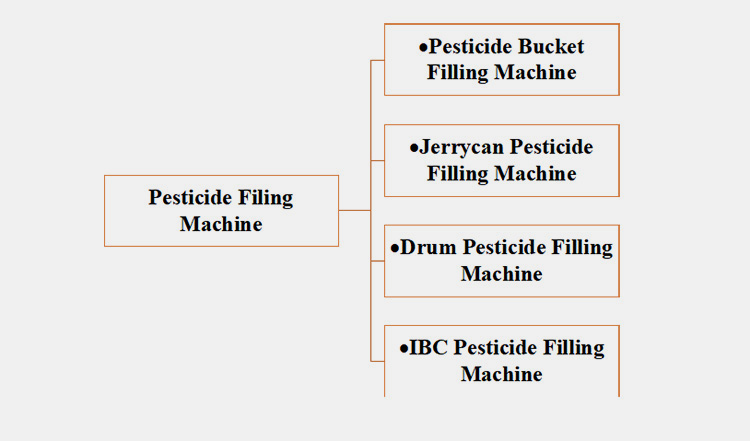 Pesticide Bucket Filling Machine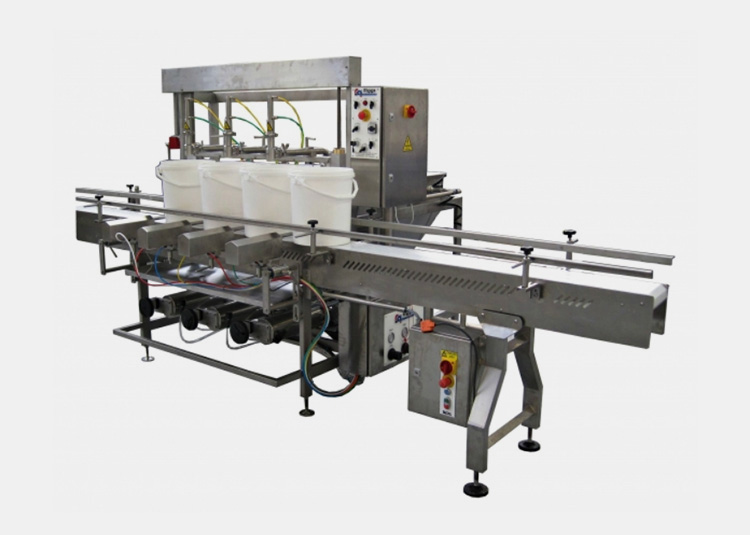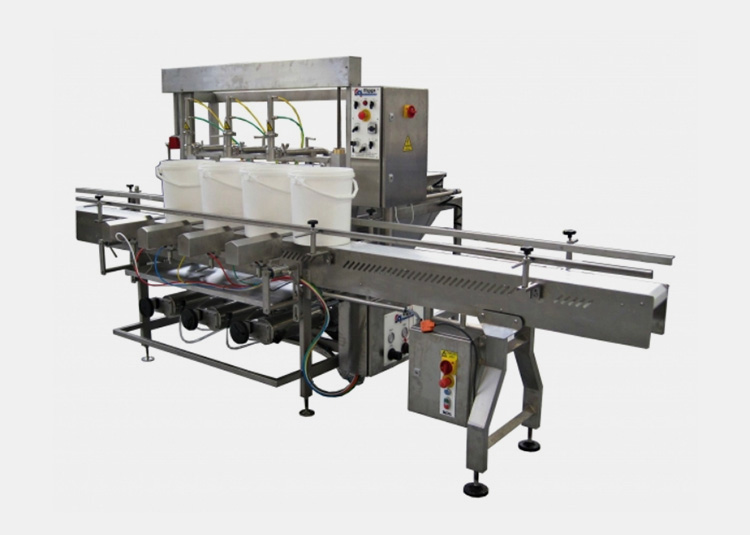 This machine uses different types of pumps and filling nozzles to fill large volumes of pesticide inside bucket-type containers. Pesticides are loaded inside the buckets using flowmeters, pistons, and scales.
The bucket pesticide filling machine is designed to accommodate both circular and square-shaped buckets.
Jerrycan Pesticide Filling Machine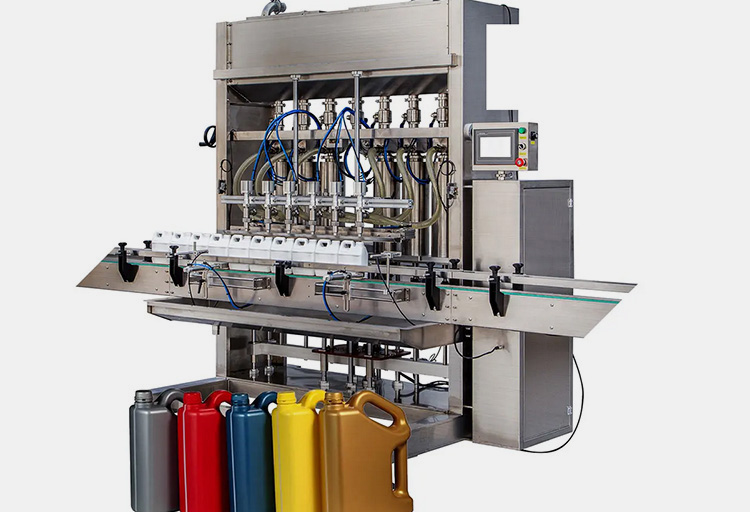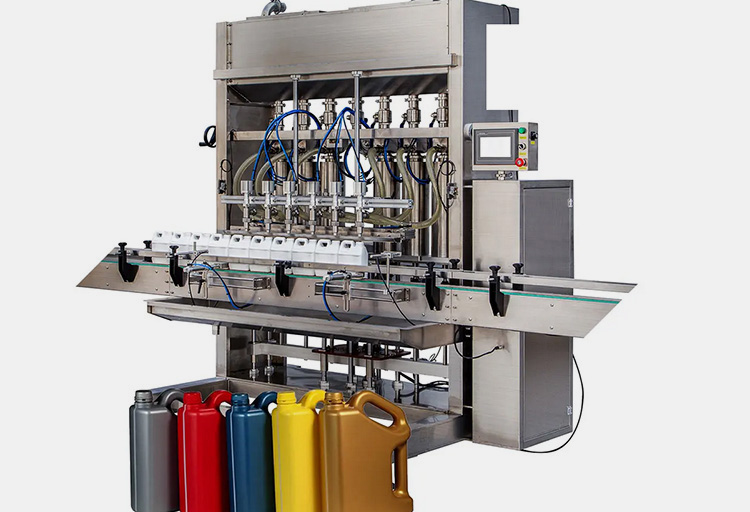 It dispenses an accurate amount of pesticide by measuring the weight of products. Jerrycan pesticide filling machine can handle different viscosities of pesticide products. This machine is equipped with bottom-fill nozzles that reduce the chance of foaming.
A jerrycan pesticide filling machine comes in both linear and rotary filling configurations. It can dispense 5 litres to 30 litres of pesticide in jerrycans.
Drum Pesticide Filling Machine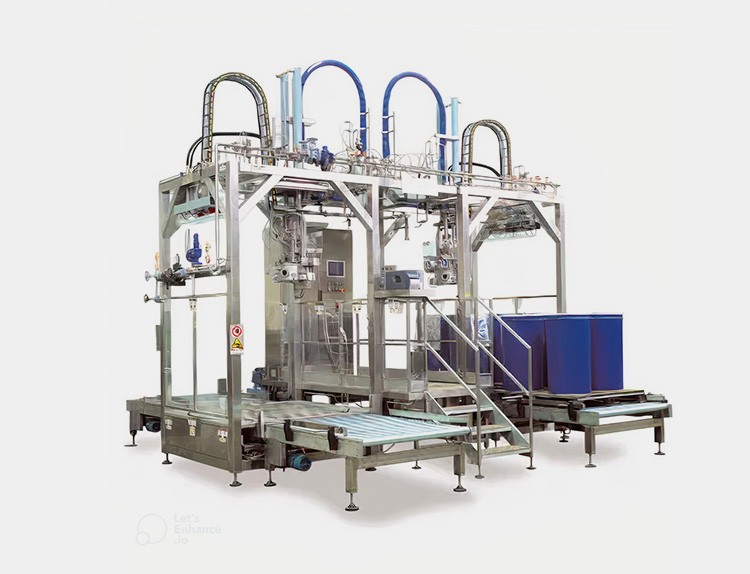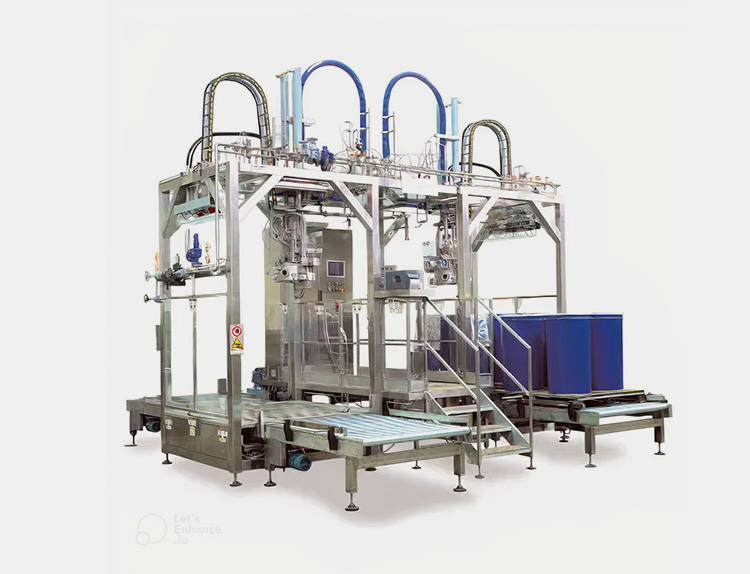 This machine has multi-heads with about 4 to 8 nozzles for filling bulk volume of pesticide inside the drum container which aids in mass-scale transportation and shipment of pesticides. The drum pesticide filling machine is equipped with PLC controls for meting out 10 litres to 300 litres of pesticides.
It is offered with roller conveyors and usually performs the filling process by weighing and vibration.
IBC Pesticide Filling Machine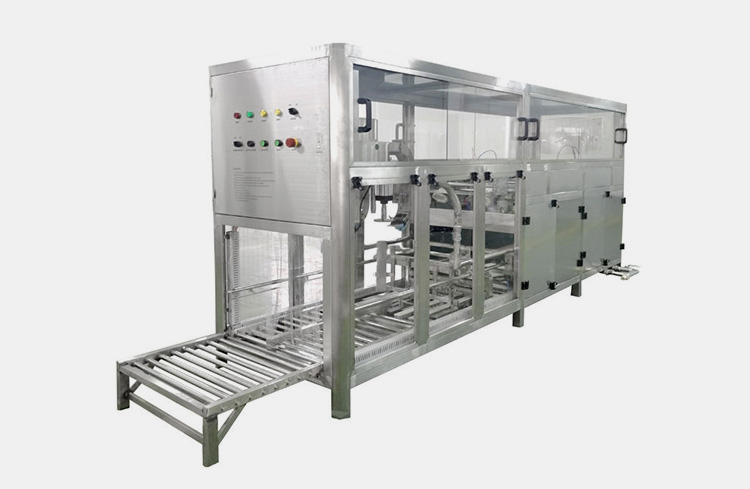 It is equipped with volume filler, gravity filler, or flowmeter filler to fill large loads of pesticide in intermediary bulk containers (IBC) for mass shipment. IBC pesticide filling machine dispenses about 60 litres to 1000 litres of pesticide.
This machine is furbished with different sensors for fast and safe filling.
5.What are the Main Parts of a Pesticide Filling Machine?

A pesticide filling machine is formed by different parts that play a significant role in precise pesticide filling. The main parts of pesticide filling machine are discussed below: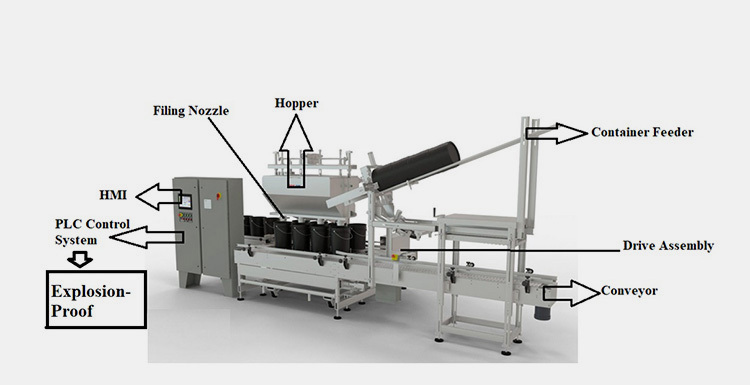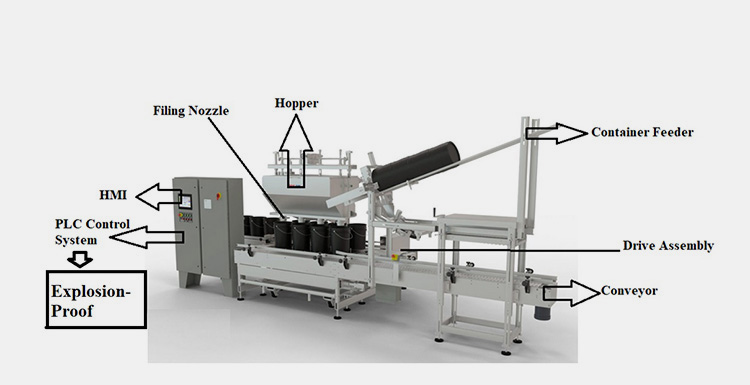 Infeed Hopper
The bulk amount of pesticide liquid is filled inside the infeed hopper at the beginning of the filling operation. It is a trough-like device that moves the pesticide liquids to the filling nozzles.
Filling Nozzle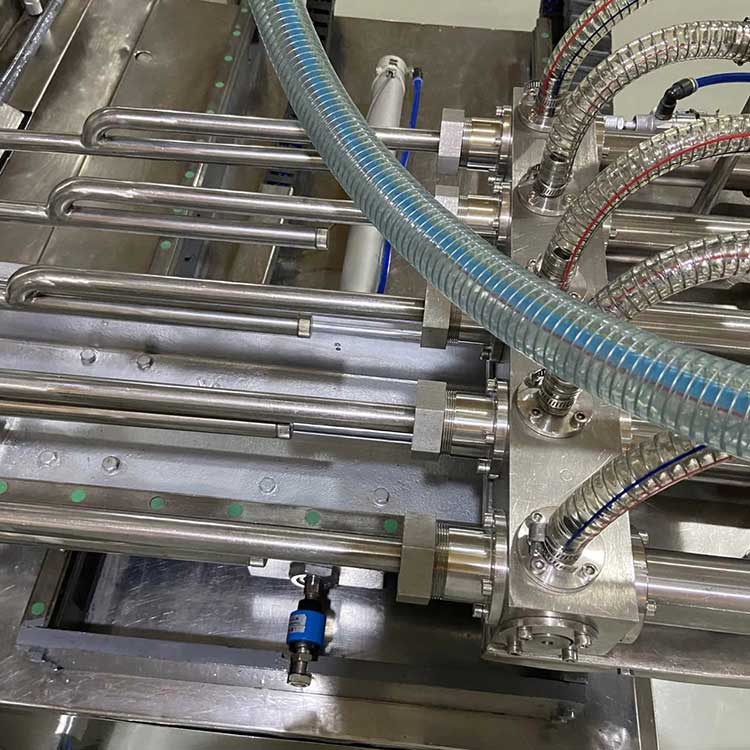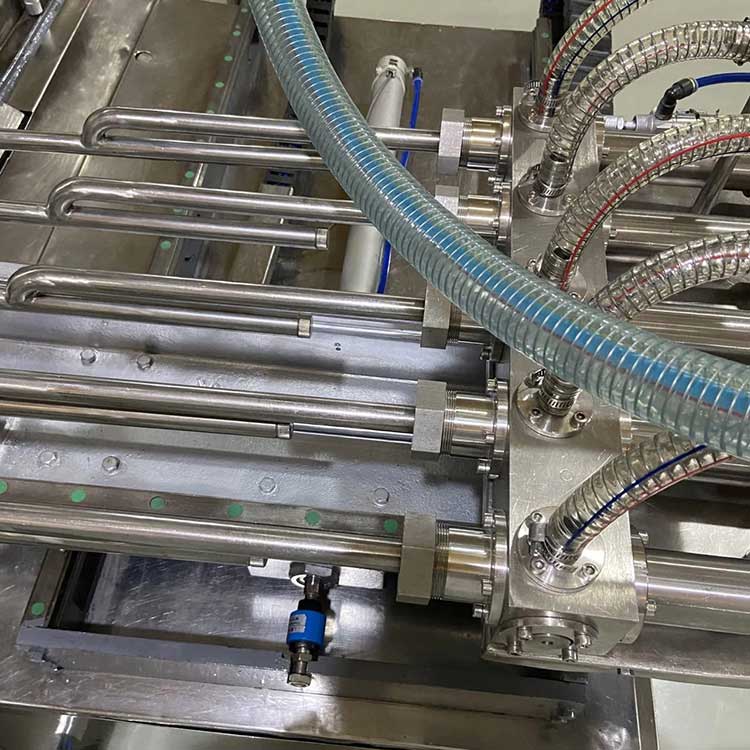 It is also known as the filling head and is the main part of a pesticide filling machine that interact with packaging container. Filling nozzles dispense or mete out accurate amounts of pesticide in the containers.
HMI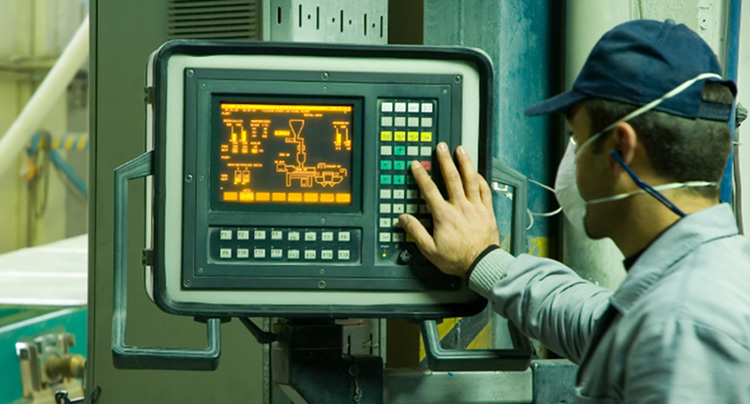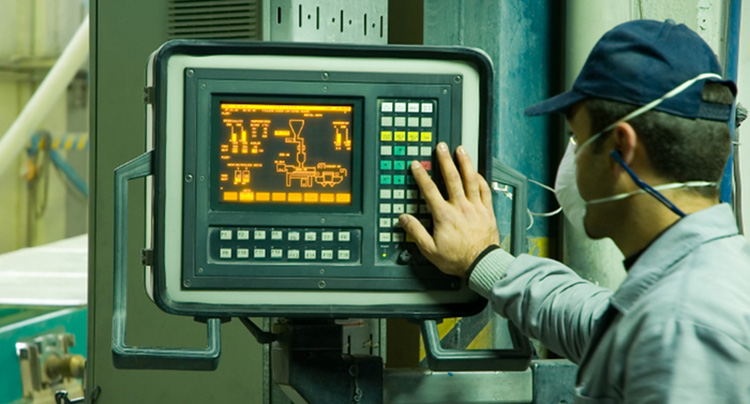 It is an intuitive and interactive control system either a touch screen or toggle button panel. HMI has various buttons or display options for setting the parameters of operation. Moreover, it assists in supervising the entire filling operation.
PLC Control System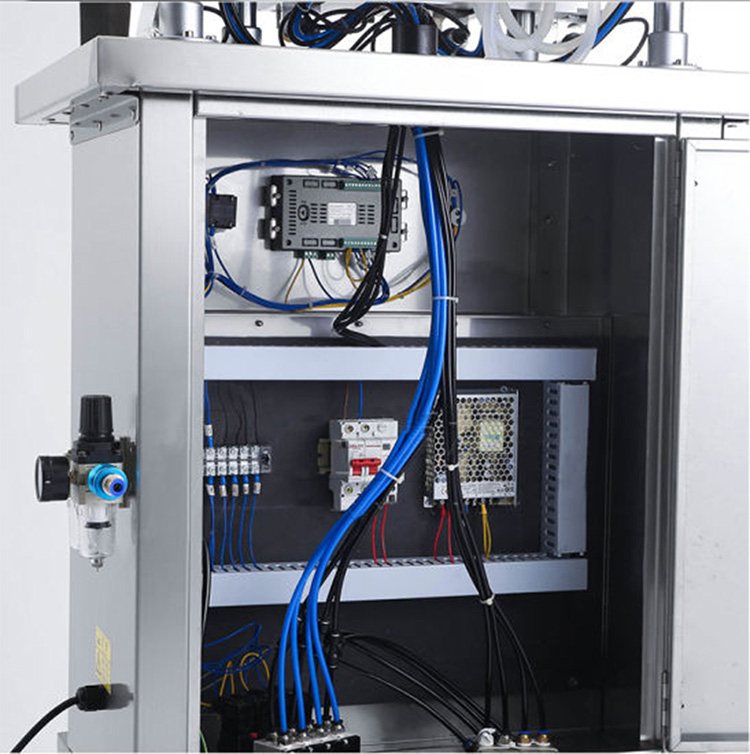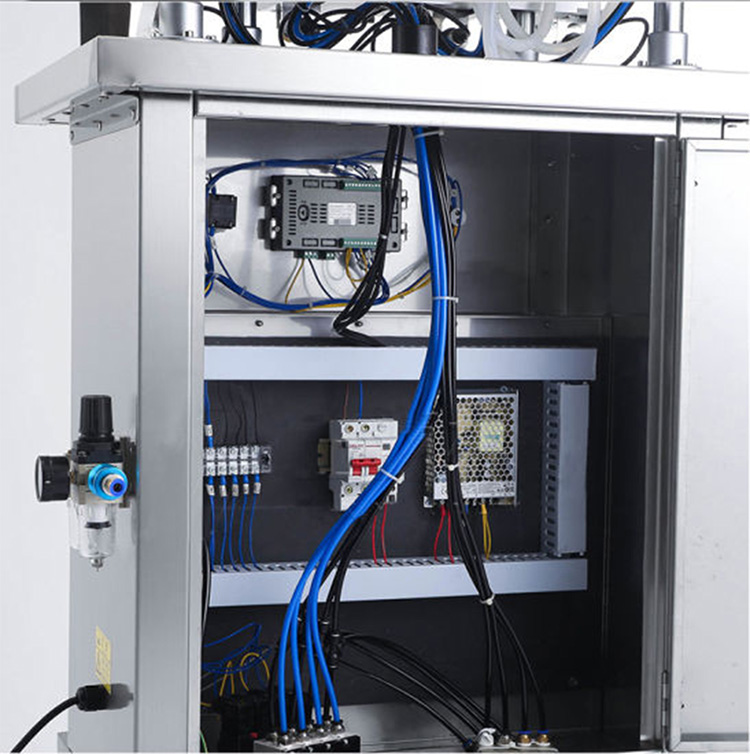 It is a mini-processor of a pesticide filling machine and coordinates and controls the functioning of every part of this equipment.  It regulates the filling volume, speed, and movement of a conveyor system and a drive assembly. Operators interact with the PLC system via HMI for programming and adjusting filling operations.
Conveyor
It is part of a pesticide filling machine that transports the containers to the filling station and discharge unit.
Drive Assembly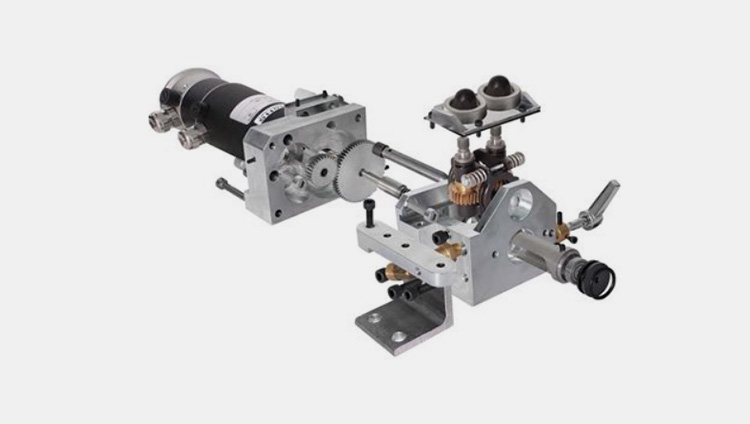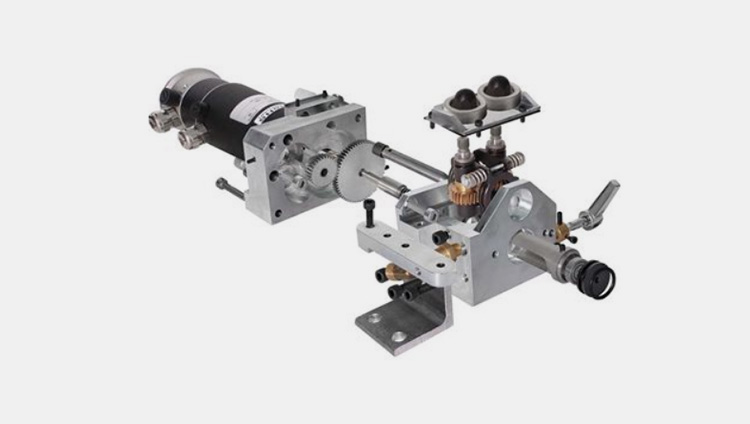 It is an efficient engineering unit that has a role in an automated and controlled operating pesticide filling machine for precise meting out of pesticide. It is a timed component that ascertains the synchronicity between the filling and transport of containers. It is either of motor-driven belt design, gearbox with sprocket design, or drum-roller design.
Container Feeder Device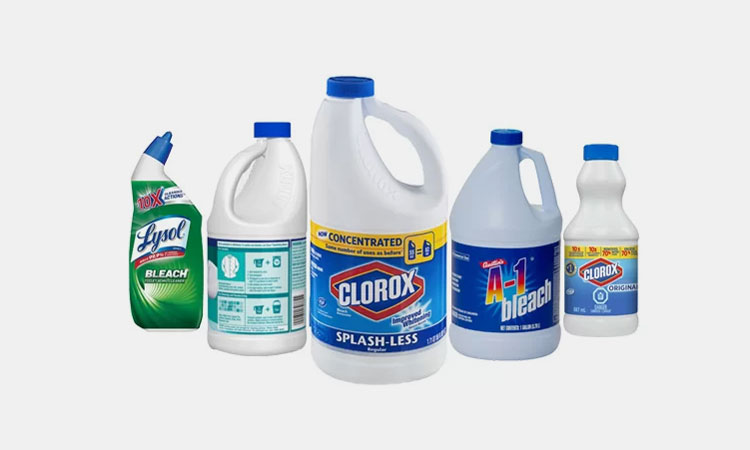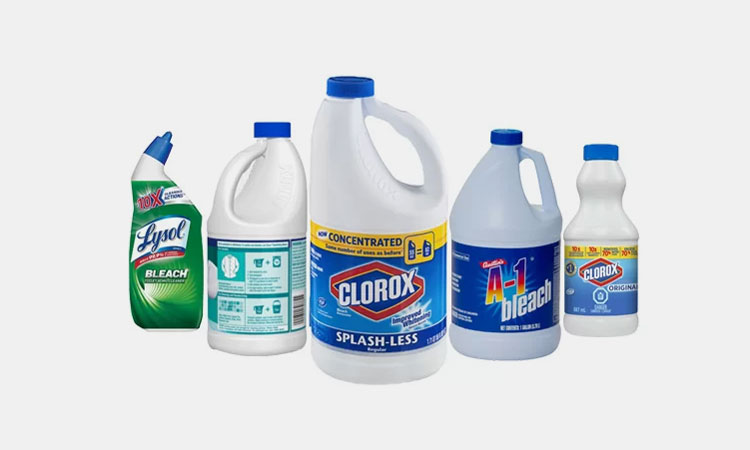 It is an automated system on which a large number of containers are loaded before the start of operation. A container feeder device is typically part of an automated mass-scale pesticide filling machine and places containers one by one on the conveyor systems for filling.
6.How a Pesticide Filling Machine Works?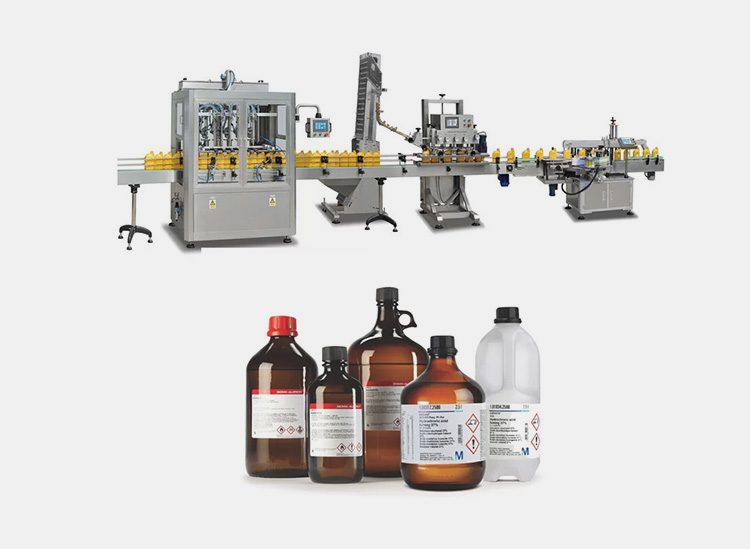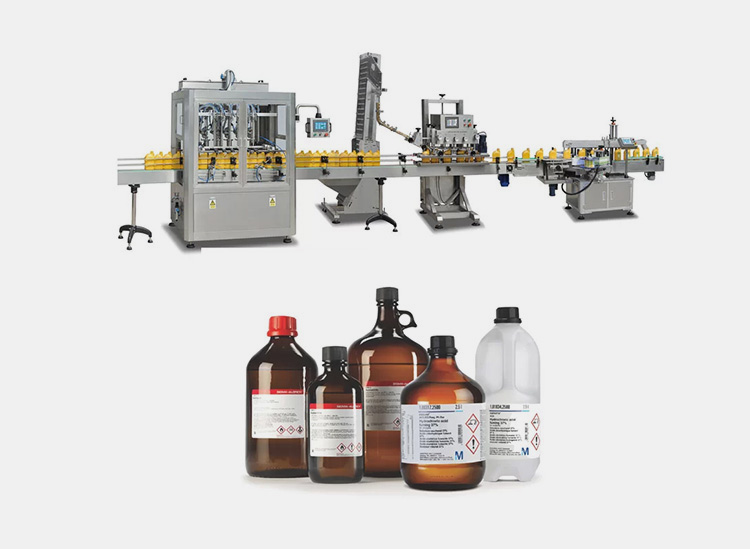 There are different stages in the working of a pesticide filling machine including: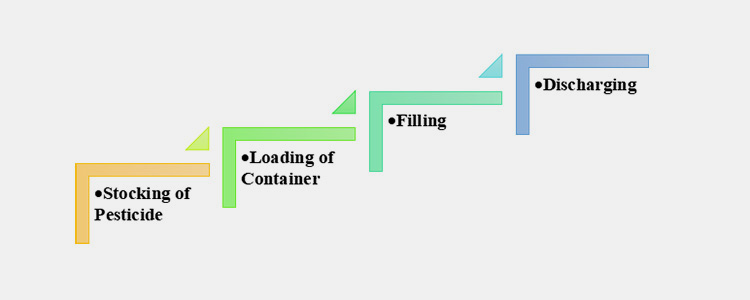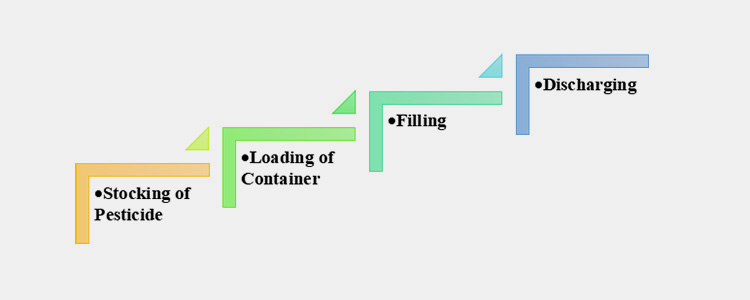 Loading of Container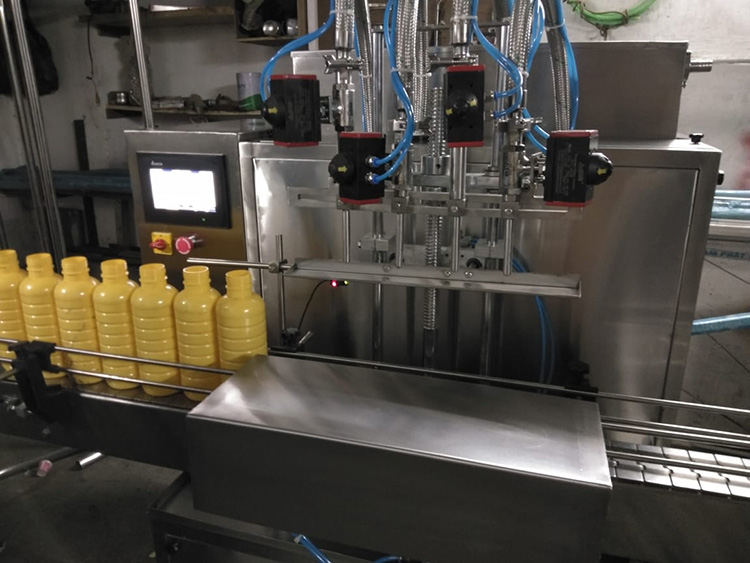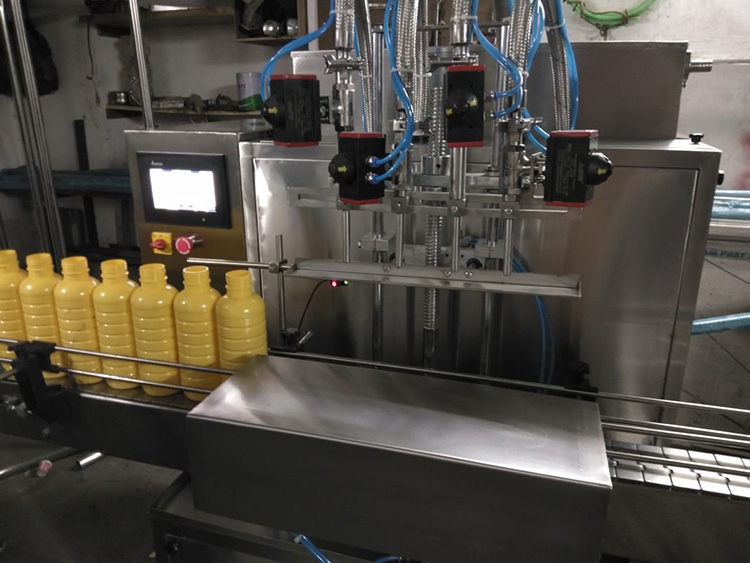 A bulk load of containers such as drums, pails, and buckets is placed in the feeding device from where they are automatically positioned on the conveyor one after the other or the operator deposits containers on the conveyor belt.
Filling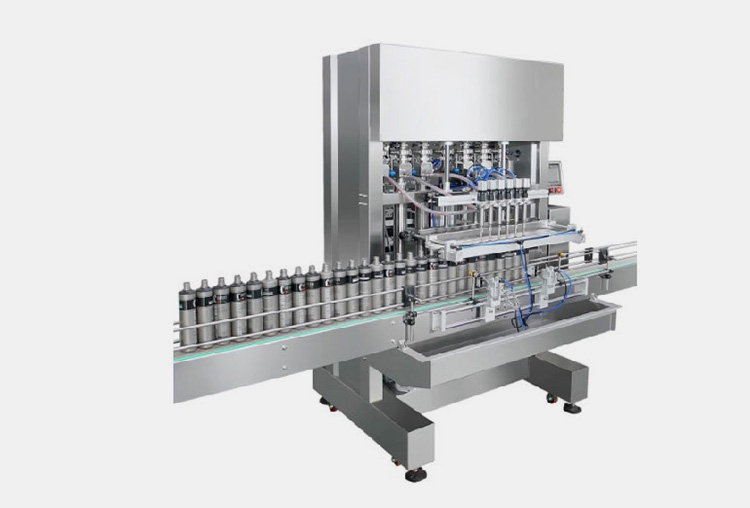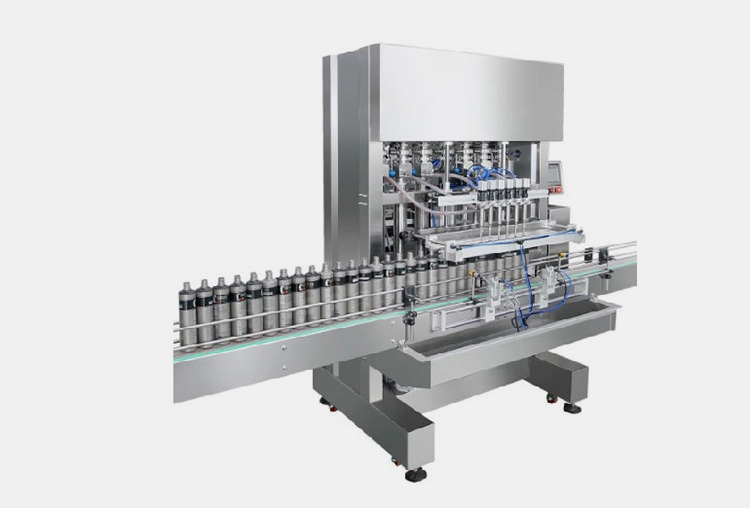 Once a container is passed under the filling nozzle, the sensor signals the start of the filling operation. The pesticide is moved from the hopper into the filling nozzle. Filling occurs in two stages:
In the coarse pesticide filling stage, the products are filled inside the container at maximum speed with a full nozzle opening. The nozzle opening is decreased once a pre-set capacity of pesticide in a container is attained.
The final filling stage begins upon reaching the pre-set weight or volume limit. At this stage, the pesticides are loaded at a reduced speed to achieve accuracy in filling.
Discharging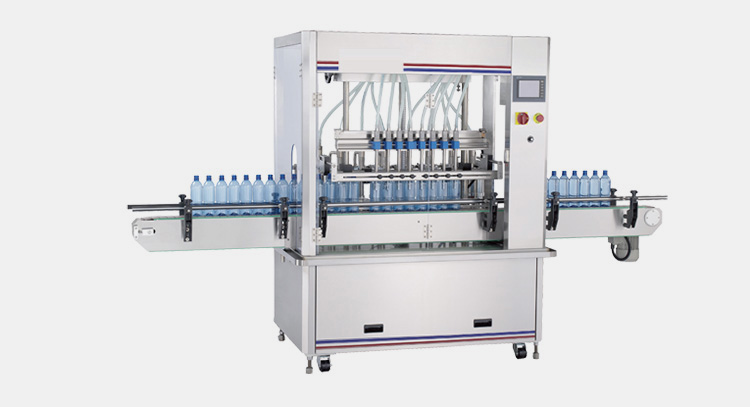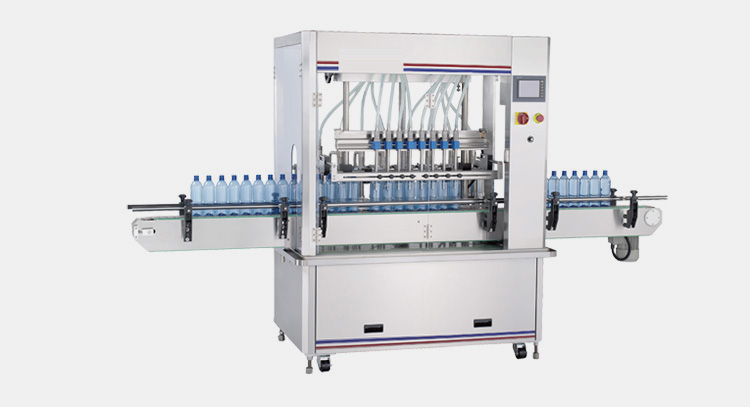 As soon as a container is filled with pre-set volume or weight of the pesticide, it is removed from the machine via conveyors and transported to the capping or sealing machine.
7.What is the Auxiliary Equipment of Pesticide Filling Machine?
The pesticide processing is an efficient and synchronized production line consisting of different machines each carrying out an integral role in the filling pesticides solution.
Indeed, it is composed of various auxiliary equipment that is much more different from other different volume filling lines. This is because, the following designed setup effectively works for larger volume product filling that we discussed in the following pictures.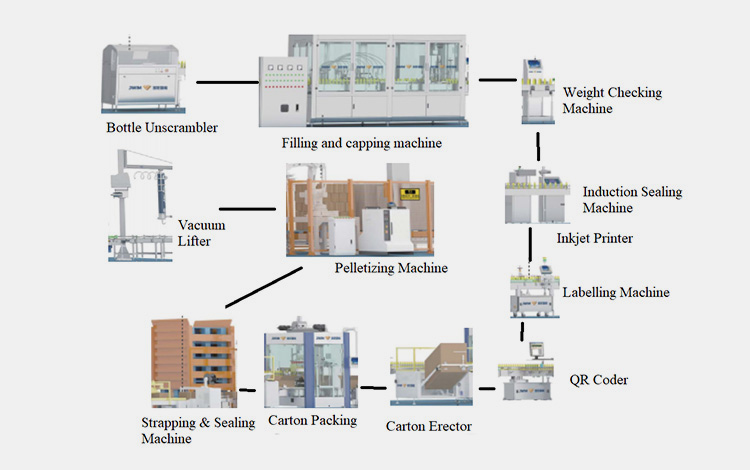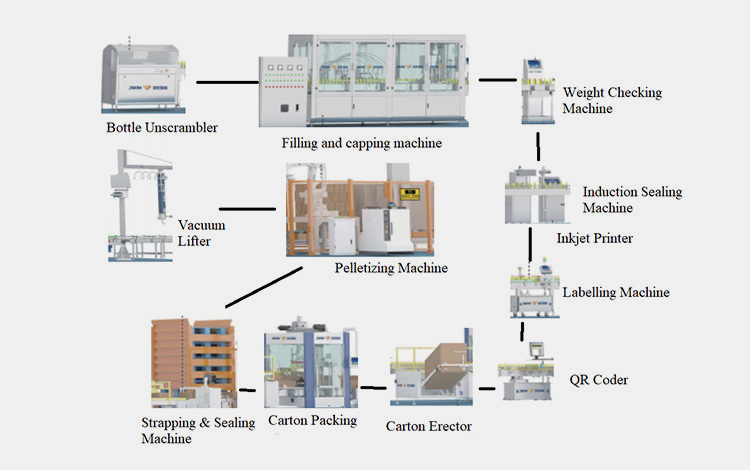 The Complete Production Line for Pesticide Filling Machine
Bottle Unscrambler
This is the first section of a production line that sorts and orients the empty bottles for effective filling and sets bottles in an upright position for the pesticide filling machine.

Filling & Capping Machine
Empty bottles are subjected to a pesticide-filling machine; a filling nozzle sensor detects and fills them as commanded. An integrated capping machine secures bottles by screwing caps onto filled bottles.
Weight Checking Machine
A weight-checking machine or weight checker is an integrated machine commonly used in various production industries for the accurate weighing of products. In this machine, a desired weight is pre-set followed by the weighing of product-filled containers.
Induction Sealing Machine
An induction sealing machine is an equipment that seals the mouth of containers such as bottles with heat generated by a magnetic field providing an airtight tamper-evident seal ensuring the safety and freshness of the product.
Automatic Ink-jet Printer
After labeling the bottles are brought in for the printer where all information related to the product is printed including batch number, manufacturing date, etc.
Labeling Machine
A large volume labeling machine enhances pesticide product visibility on the retail shelf. The machine is highly efficient from other labeling equipment as it prints as well as applies different kinds of stickers, add-on labels, overwraps, etc to the body of the containers while they are moving on the conveyors with low chances of errors. This labeling helps in identifying pesticide brands.
QR Coder
The QR coder generates the QR code which contains all the necessary information about the product which can easily be read by any QR reader.
Carton Erecting Machine
This machine is used to erect cartons for case formation where filled pesticide bottles/containers can be packed respectively for retail purposes.
Carton Packing Machines
This machine is meant for packing products; the machine is employed to fill products with various shapes, and sizes.

Carton Strapping Machine
This machine as the name suggests is employed to bundle the pallets of
high-volume pesticide products by tying them together using PP or PET steel tape. This machine has a sword-like device that passes through the bottom of the pallet stacker for packing them. This prevents the scattering of pallets while cargo shipment.
Pelletizing Machine
A pelletizing machine is an excellent addition that has much lower downtime as compared to pelletizers for different filling volumes. It is an automated system that loads the stacked containers on the pallet structure. Robotic pelletizers are often employed in production lines for pelletizing larger loads. It has a robotic arm coupled with a lifter for easy access to different-sized stacks to accomplish convenient pelletizing.
Vacuum Lifter
An integrated fork lifter is required to unload filled buckets from the production line for the final shipping procedure. This is difficult to carry different volumes of products manually. Therefore, a vacuum lifter lifts a large volume of heavily weighted pesticide containers such as IBCs or drums, or buckets and piles them together horizontally. It simply stacks containers together one over another. It is the first machine that prepares pesticide containers for mass-scale shipping.

8.Is There Any Special Device Used in The Pesticide Filling?


Yes, this unit is known as an explosion proof device that features user's and the whole production facility safety during the filling procedure of pesticides.
Therefore, machine is equipped with an explosion proof cabinet for loading various sensitive electrical components such as, motor, coiling tubes, wiring junctions, ports, doors, power battery, motor, electrical tube. This system is preferable in factories for safety.
An explosion proof cabinet is made of double layer steel plated structure with spraying of fire-proof and anti-corrosion material (intumescent and non-intumescent) that 100% resists fire induction. The fire-proof cabinet has capability to withstand against hot temperature up to 700ºF and starts losses its strength at 930 ºF.
In pesticide filling machine you encounter with material like acids, alkalis, and chemicals that is composed of flammable constituents that may potentiate spark and ignite fire under high temperature.
Therefore, the pesticide filling machine is equipped with explosion proof cabinet that insulates entire external and internal environment from hazardous factors.
Besides this, an emergency alarm, air fans, sensors, and interlock valves are also another special type of features that may provide safety to the unit.
9.What Type of Products Can a Pesticide Filling Machine Fill?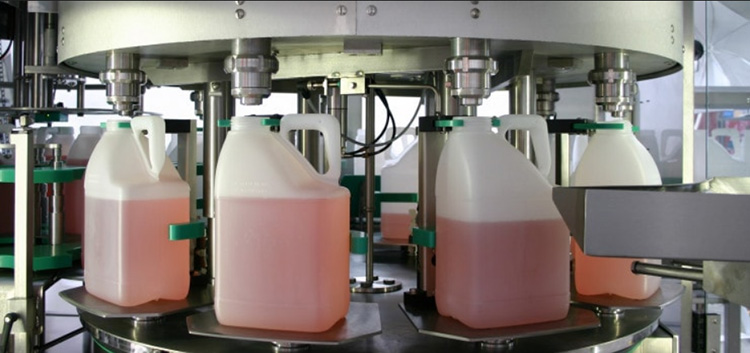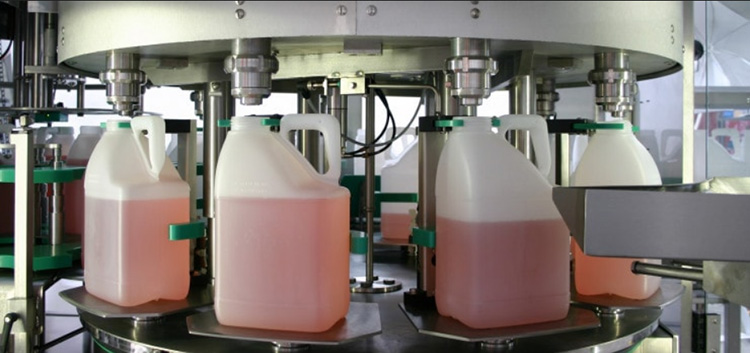 A pesticide filling machine is a versatile piece of equipment accommodating the needs of every industry. It accurately dispenses the correct amount of liquid in large-capacity containers. This machine fills products with both thin and thick viscosity.
This equipment is used for filling free-flowing liquids or low-viscosity products such as water, vegetable oils, and cleaners, as well as globular liquids like motor oils. A pesticide filling machine can fill highly viscous products such as honey or maple syrup, cream cheese, etc.
10.What Type of Containers A Pesticide Filling Machine Can Fill?
A pesticide filling machine is capable of filling diverse kinds of containers. Details of such containers are given below:
Intermediate Bulk Container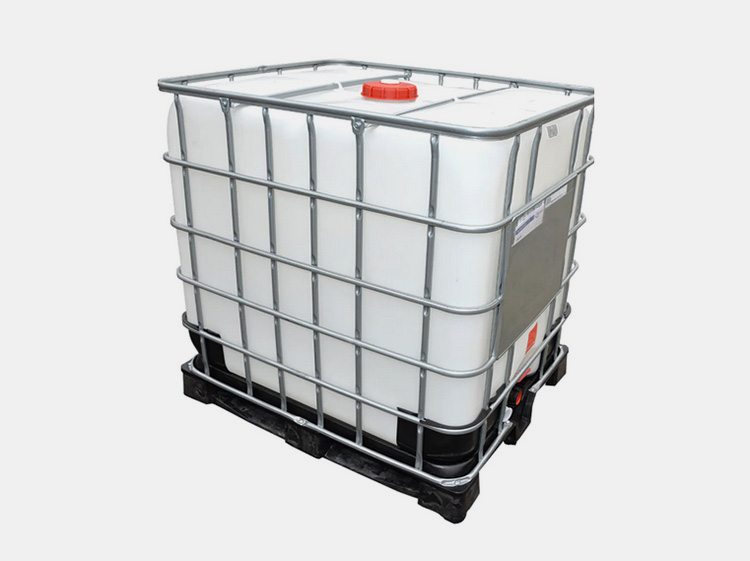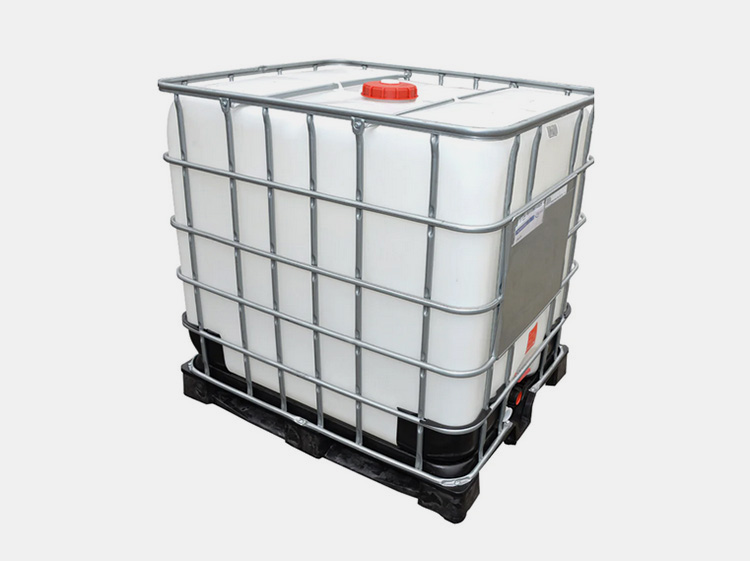 It is an industrial-scale packaging container and is employed for mass-scale transportation, handling, and shipment of pesticide products. It is also called an IBC tank or pallet tank. IBC has a pallet base and is usually formed by using metal or rigid plastic or a combination of both materials. It is a bulk packaging container with a filling capacity of up to 40 and 1,250 litres.
Drum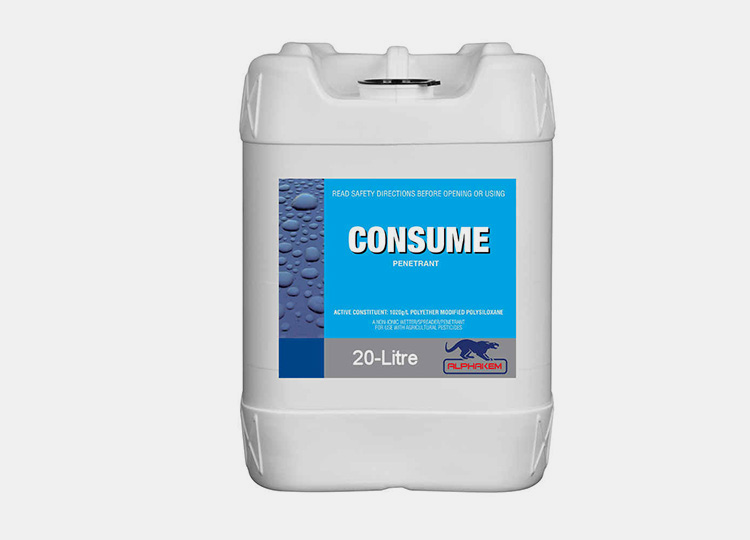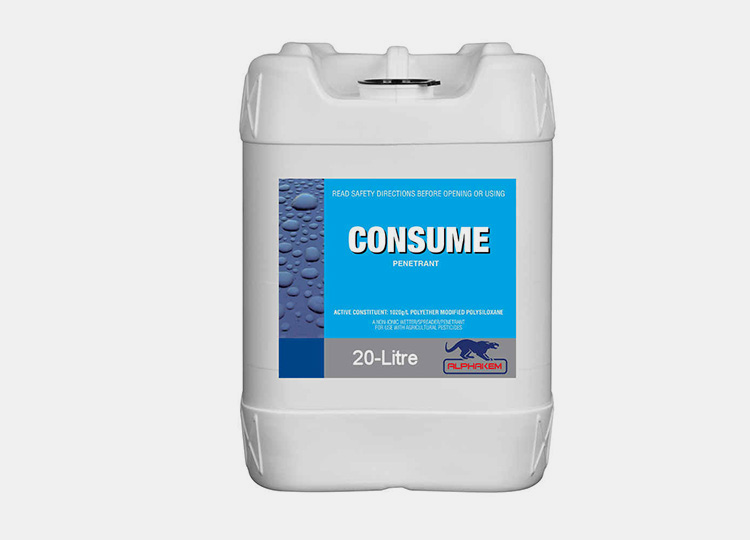 It is a cylindrical container employed for bulk storage and cargo shipping of pesticides. The drum is also known as a barrel and is made of metals. The drum has two openings with flanges and can store about 200 litres of pesticides.
Bucket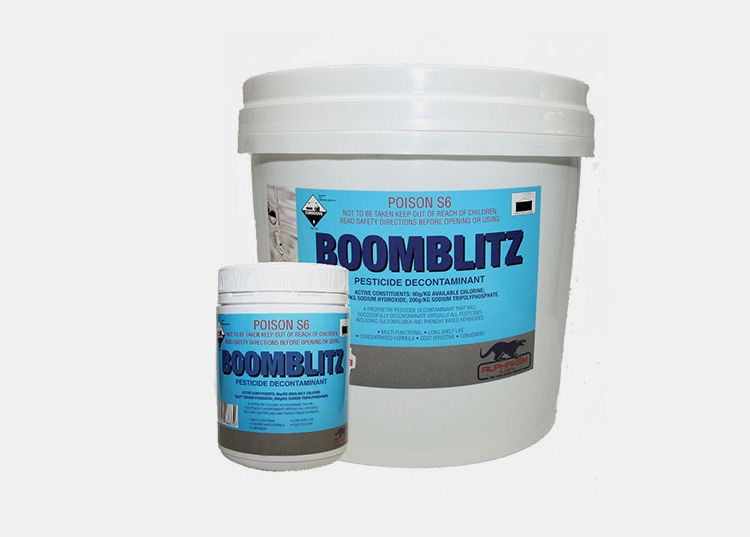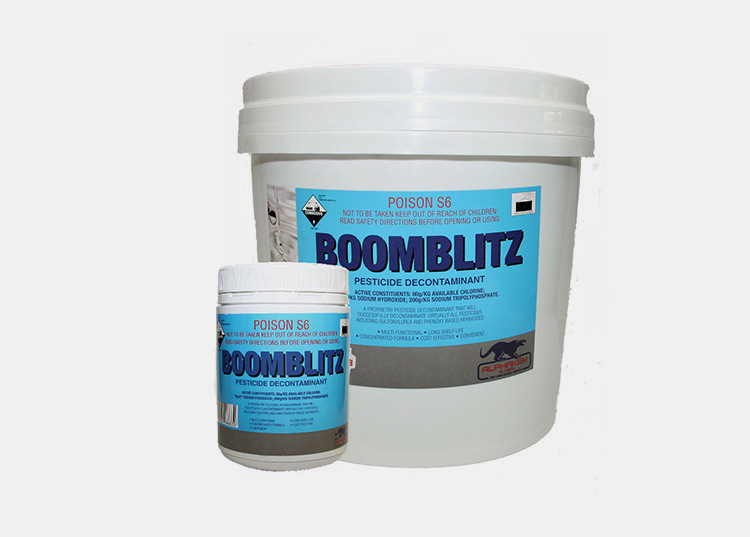 It is a round or cylindrical or square container made of metal or rigid plastic and has handles attached to its side for holding this container. It has a lid for closing.
Bottles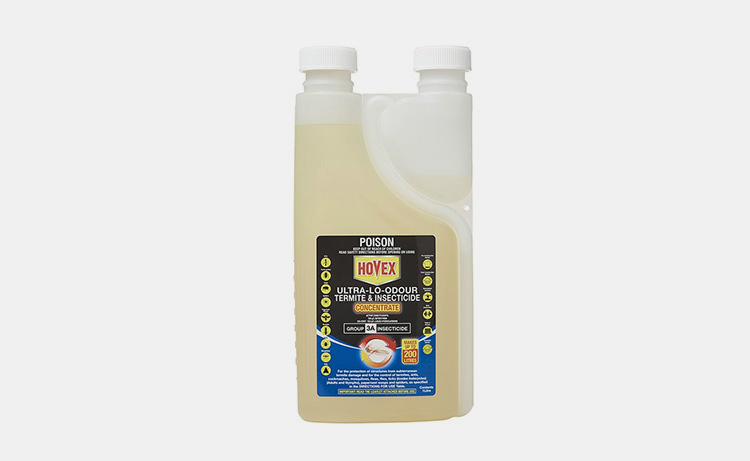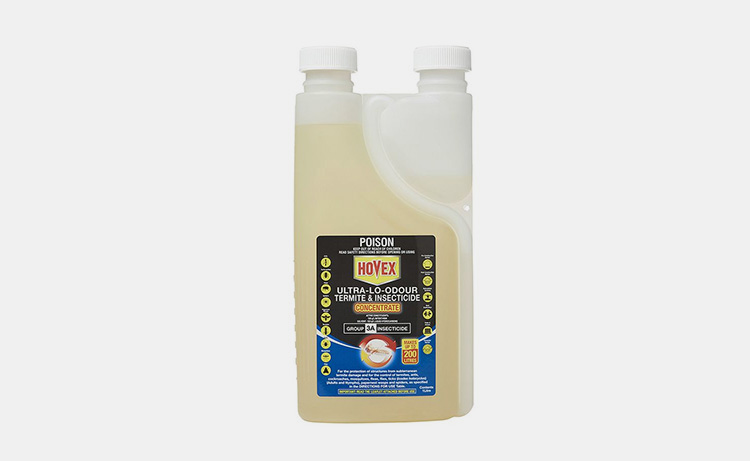 Whether plastics, glass, or steel; bottles are the common and economical way of pesticide filling and transporting. This can be done either with cap bottles, spray bottles, and lid bottles.
Jerrycans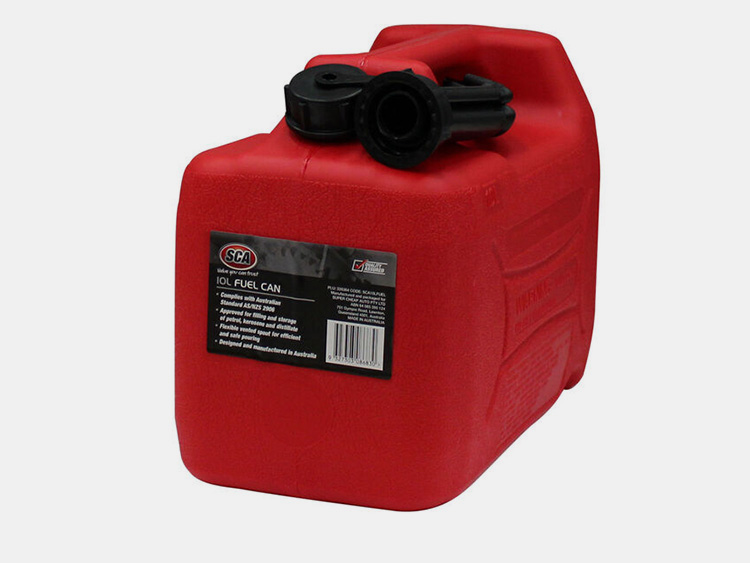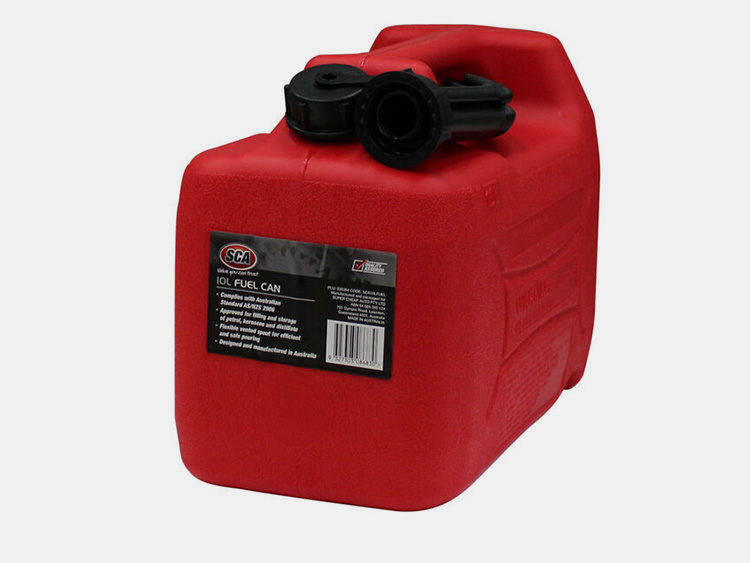 It is a heavy-duty container typically made from rigid plastics such as HDPE. It has a rectangular or square shape with three handles for ease of carrying.
11.How Pesticide Filling Machine is Different from Traditional Filling Machine?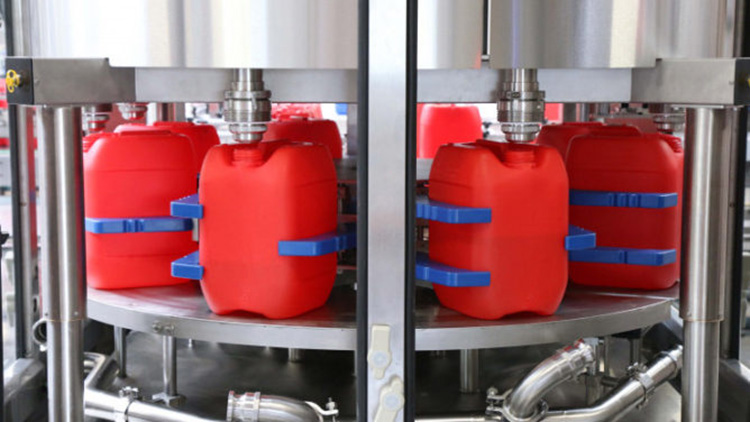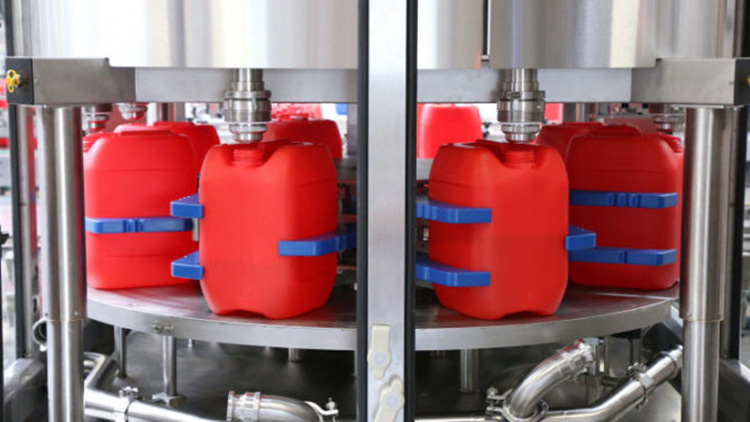 Although both traditional filling machines and pesticide filling machines dispense liquid products in containers. However, the body construction of pesticide filling machine is so refined that ensuring manufacturers 100% product safety.
This is because a pesticide filling machine production line is Highly Corrosive Resistant which is essentially recommended when filling extremely reactive chemicals such as pesticides.
The body construction of the machine has A4 stainless steel with optimum concentration of chromium, nickel, iron within alloy that collectively makes it highly secure with magnificent characteristic genuinely suitable for chemicals particularly pesticide filling to avoid any risk of cross-contamination. Even though it fills pesticide products, this machine poses to risk to working personnel and is quite eco-friendly.
12.What are the Different Fillers of a Pesticide Filling Machine?
Pesticide filling seems like a simple process however, there are different kinds of fillers in a pesticide filling machine that have different filling mechanisms. The precision of these fillers is the main reason why they occupy a central place in this equipment.
Some important kinds of fillers in pesticide filling machines are detailed below:
Pump Fillers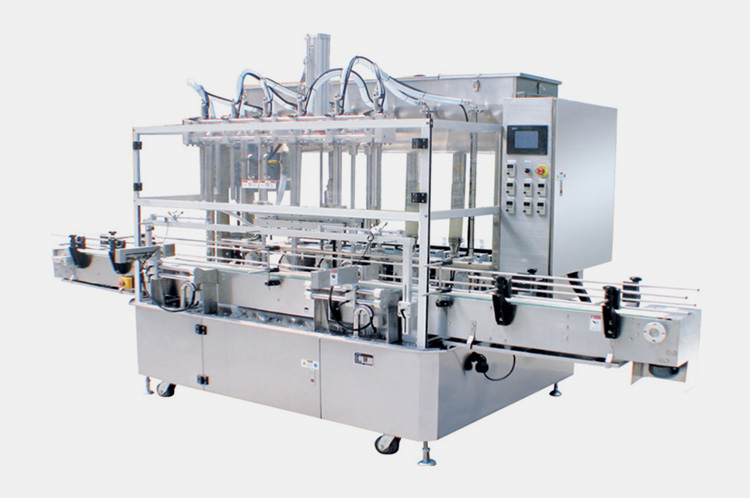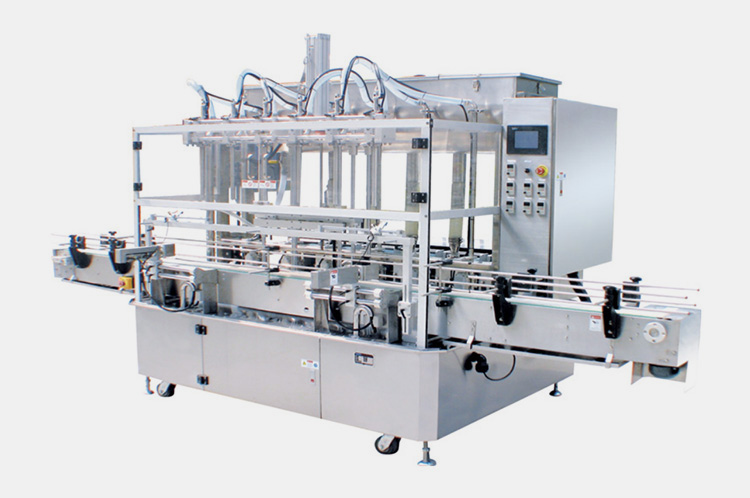 They have pumps such as cavity or lobe pumps for precise volumetric filling of pesticides. Each filling nozzle has its pump for high fill rates. Pump fillers load the pesticide by calculating the number of gear rotations through a mechanism called pulse timing.
Pump filler also includes time fill in which pesticide is pumped into a container for a pre-programmed amount of time.
Isobaric Pressure Fillers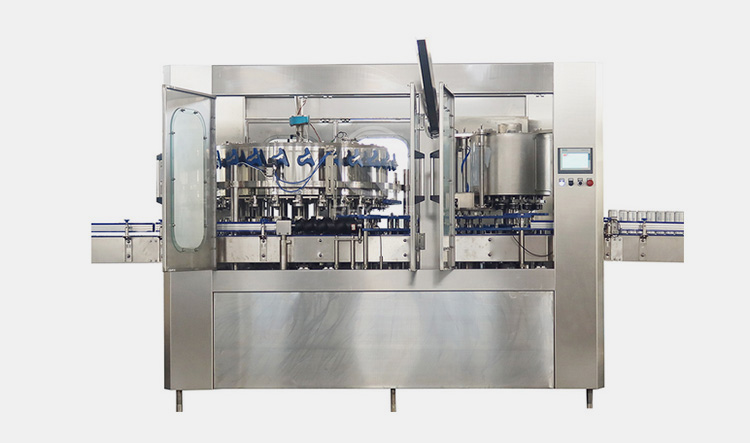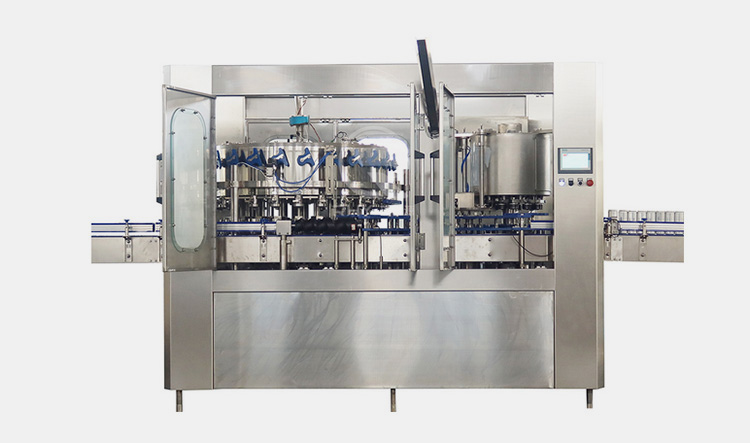 They are also referred to as bottom-up fillers. In this filler, the filling nozzle is lowered through the mouth of the container until it contacts the container bottom. It is specifically employed for the filling of foamy pesticides. It employs a diffuser to disperse pesticides around the edges of the container.
Gravity Fillers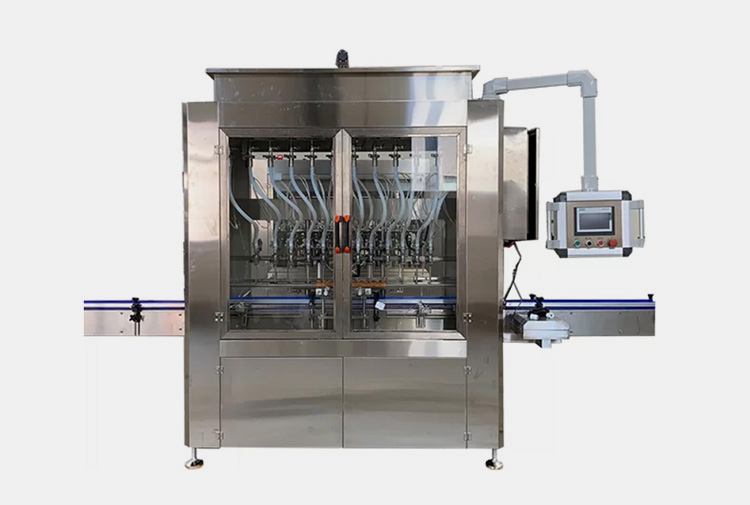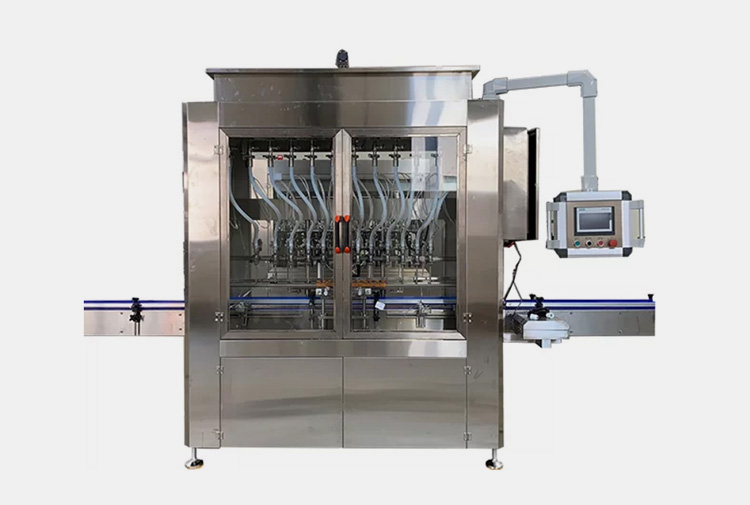 As the name indicates, an accurate volumetric filling is achieved using a raised tank in gravity fillers. The raised tank dispenses pesticide in the containers using gravity. For filling, valves open for a pre-set time, and liquid is loaded inside the containers. Once the pre-programmed time is reached, the valves close, and pesticide filling is cut off. They are suitable for filling free-flowing pesticides.
Piston Fillers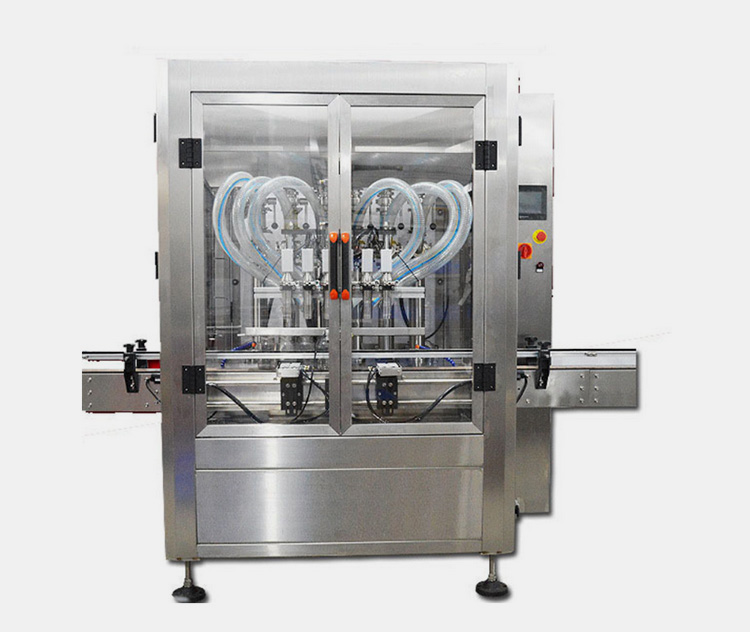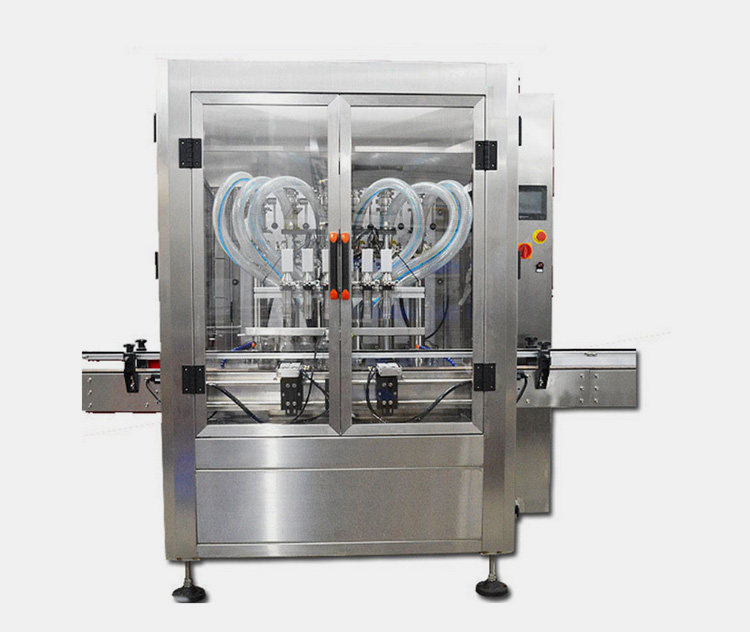 They use the to-and-fro movement of a piston in a cylindrical device for pesticide filling. When the piston retracts, the pesticide is drawn into the cylinder and when it moves back, the pesticide is loaded inside the container. This movement dispenses a precise volume of pesticides. It exerts a force on liquids for their discharging from the hopper, hence, piston filler comes in handy for filling viscous pesticides.
Net Weigh Fillers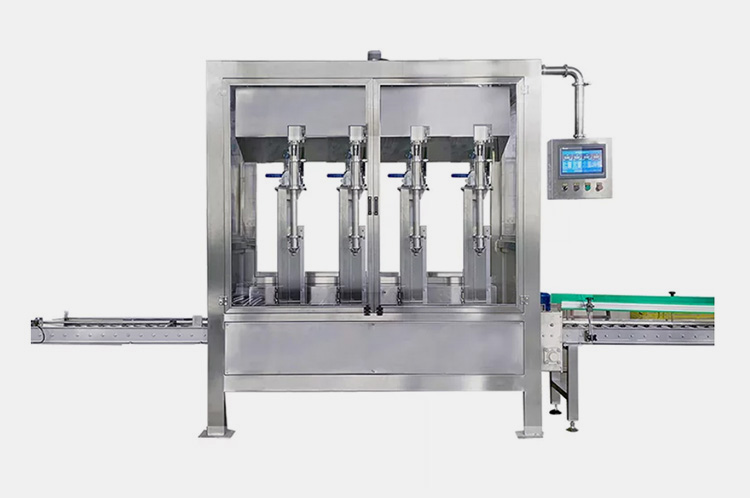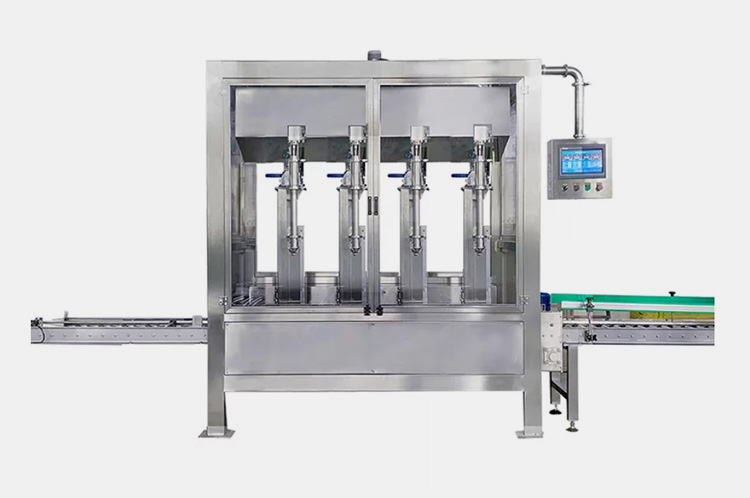 Containers are filled with pesticide using pre-defined weight in net weight fillers. These fillers are equipped with a weighing scale to calculate the weight of each container during fill. They have pneumatically controlled valves that are open by signals transmitted from the PLC unit.
Once pre-set weight is achieved in net weight fillers, the valves close, and the filling cycle stops.
Over-Flow Fillers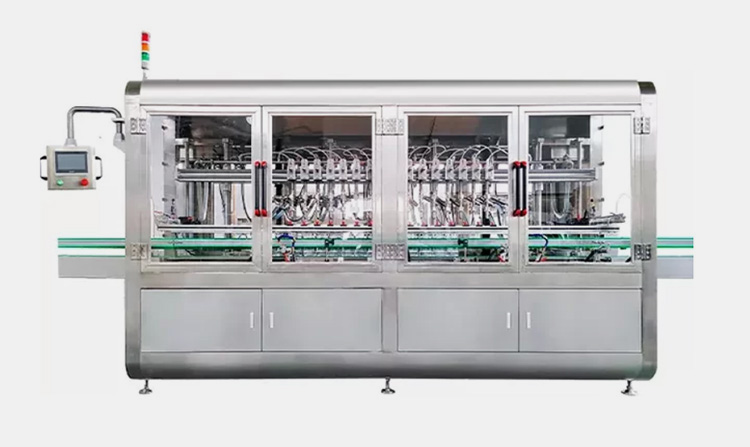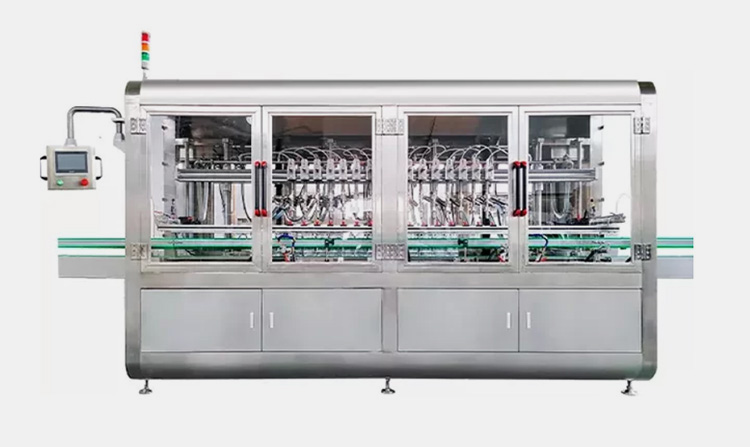 These fillers focus on a certain level of pesticide in the container instead of a particular volume or weight of pesticide. They load every container to a specific level even though there is slight volume variation from container to container.
Once a particular level is attained the remaining pesticide is pulled back into the feed hopper via an overflow nozzle orifice. They are often utilized for packaging clear pesticide containers.
13.How You Can Increase the Efficiency of Pesticide Filling Machine?
Increasing the efficiency of a pesticide filling machine results in better fills and higher production outputs. There are different ways to increase its efficiency including:
Customizing with Right Tubing
Since pesticides are harsh chemical materials therefore it is essential to equip your pesticide filling machine with chemical-resistant tubing. This will decrease corrosion of tubing parts and also cut down downtimes which in turn increases the productivity of your system.
Nozzle Selection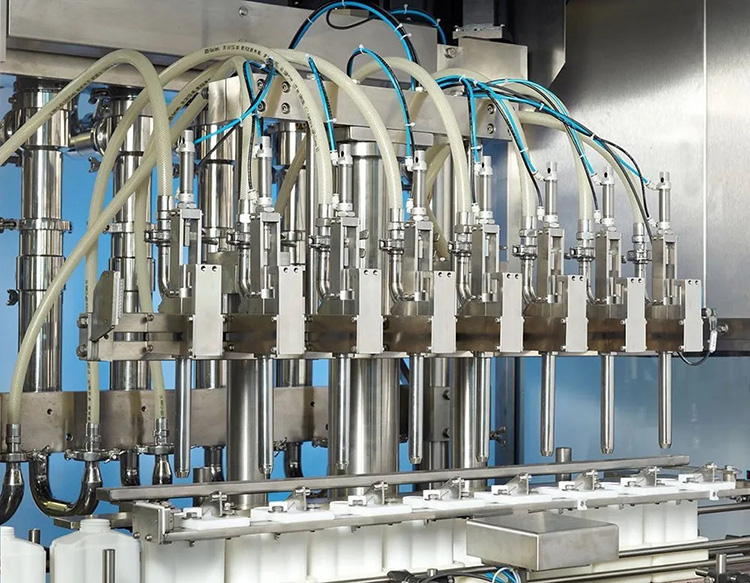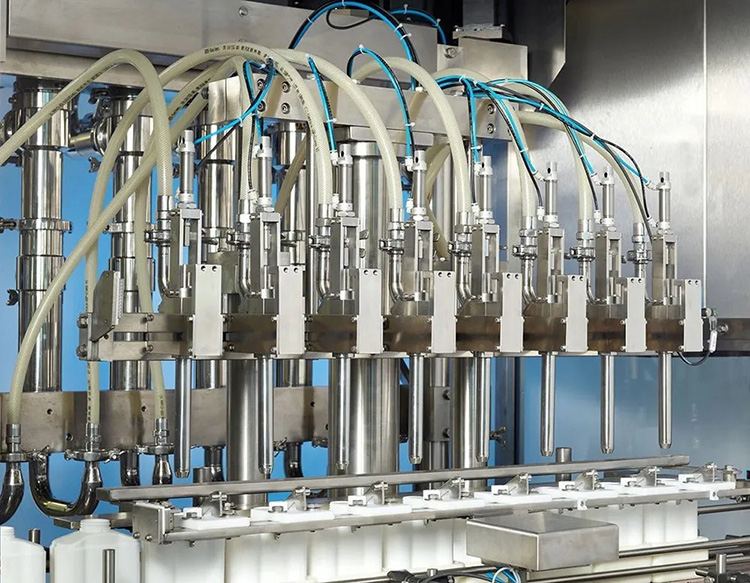 Furbishing your pesticide filling machine with a correct nozzle kind will certainly enhance its efficiency. Bigger nozzles work best for large containers such as pails or drums. Moreover, the bottom fill nozzle reduces the risk of dripping, foaming, as well as air bubbles. Choosing the right kind of nozzles goes a long way in increasing the accuracy and consistency of pesticide filling.
Using HMI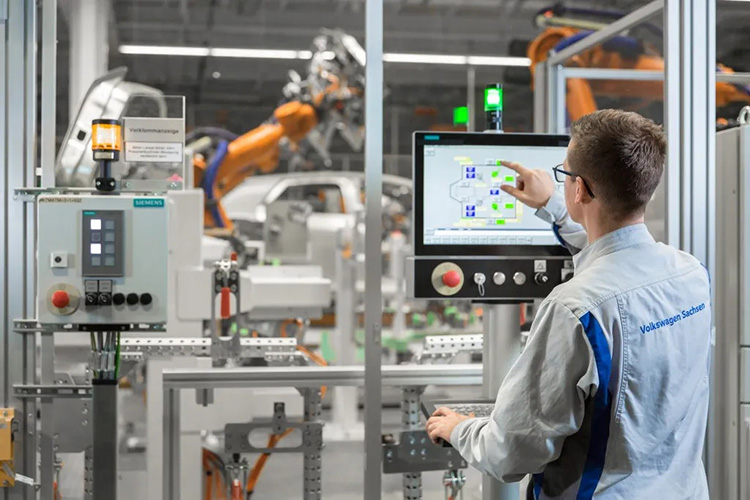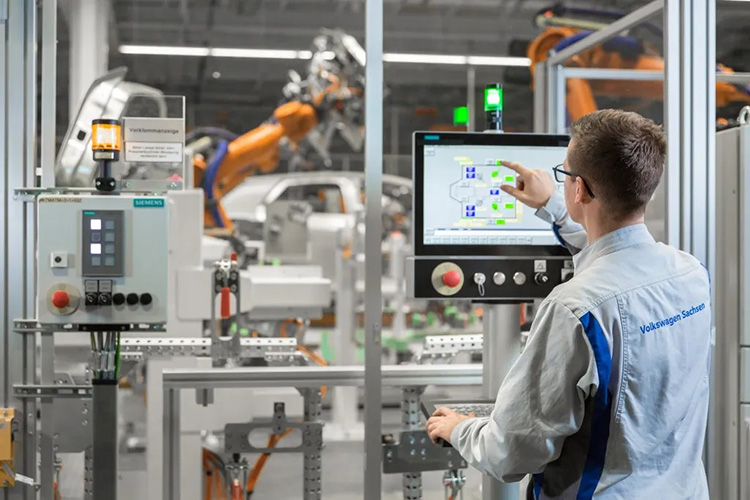 Using programmable logic controllers is the best way to achieve accuracy in pesticide filling. PLC systems regulate the whole filling process as well as make correct adjustments in pesticide flow.
Moreover, HMI systems installed in pesticide filling machine display easy-to-understand operation data that decreases human error.
Choosing the Right Pump Type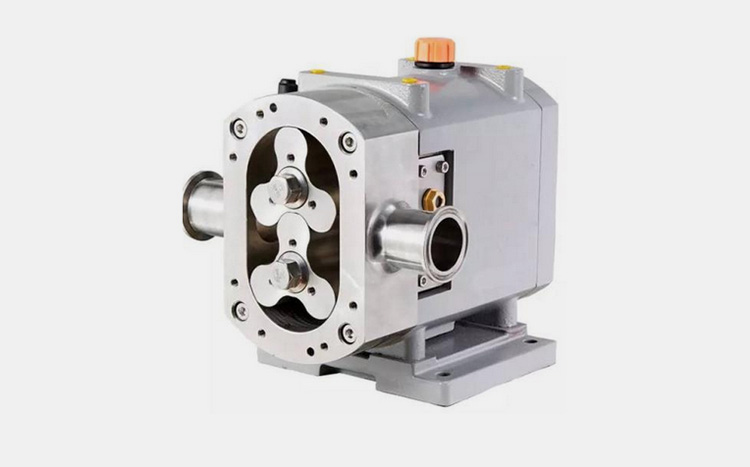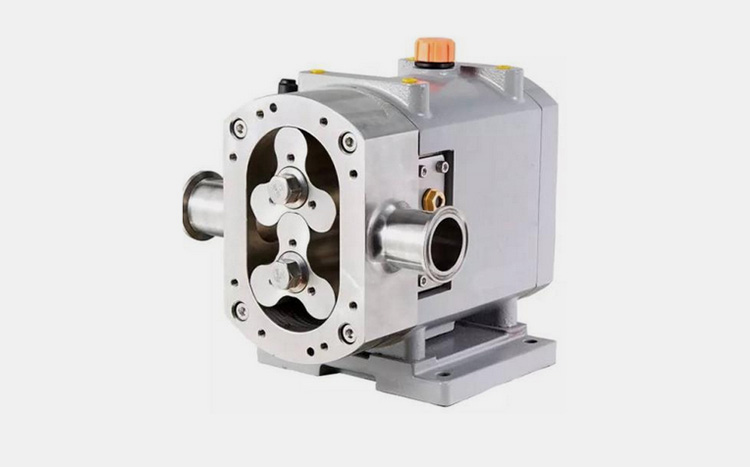 The efficiency of your pesticide filling machine is increased by equipping it with the right kind of pump. This pump should be compatible with the nature of your pesticide products Each pump is manufactured for a specific pesticide type such as viscous or free flowing.  Therefore, choosing pumps that fill pesticides seamlessly will speed up your pesticide filling operation.
Upgrade Automation Level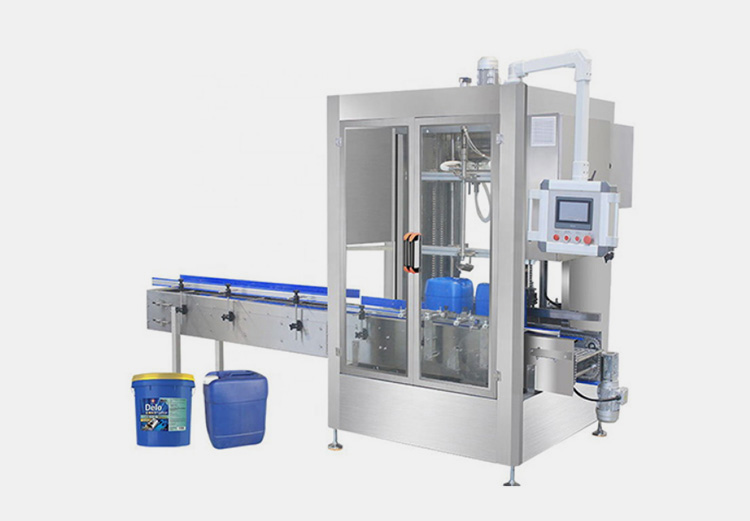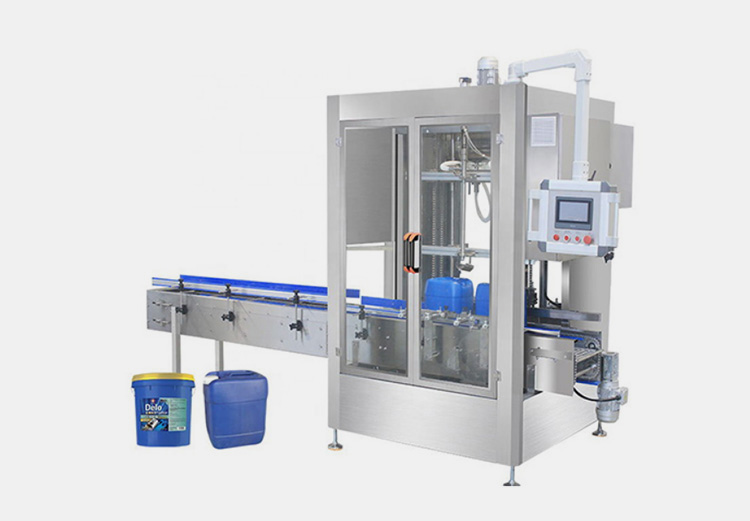 Upgrading automation capability can lead to higher filling rates as an automatic pesticide filling machine can package thousands of containers per day. It is highly recommended to invest in a machine that satisfies your production needs efficiently.
Invest in CIP Systems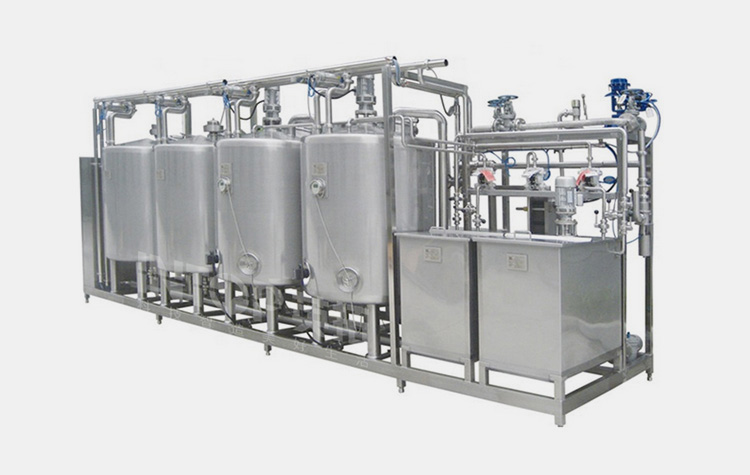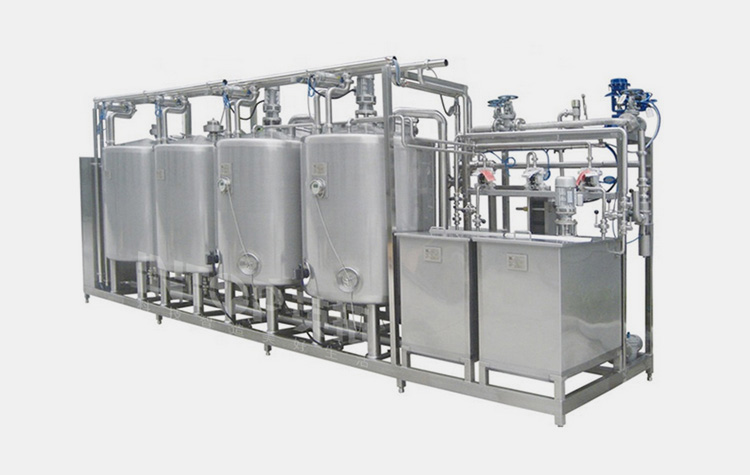 Last but not least, installing CIP systems in your pesticide filling machine reduces the risk of pesticide wastage. CIP system is an automated cleaning unit that decreases human mistakes in the cleanliness of a pesticide filling machine. It also minimizes your downtime expediting the efficiency of this system.
14.What are the Technical Problems and Solutions of a Pesticide Filling Machine?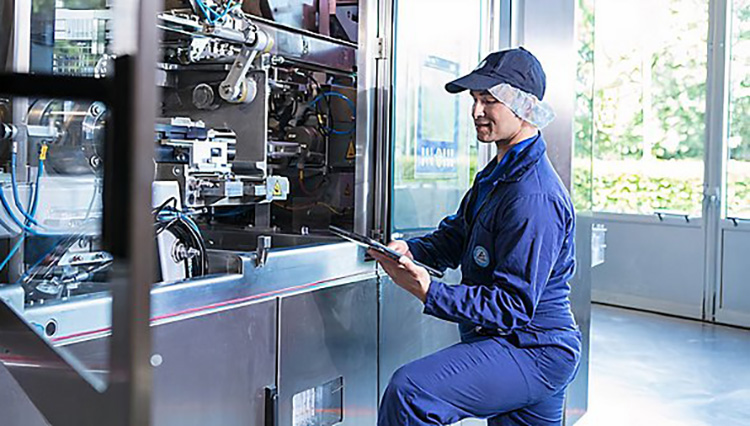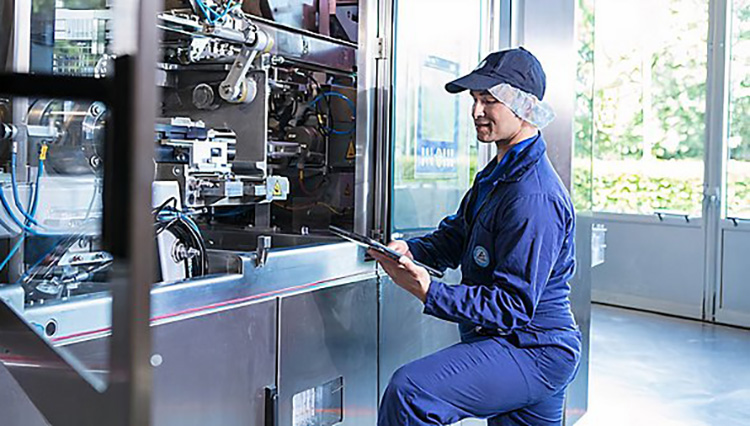 Technical problems are quite frequent in a pesticide filling machine and cause worry for the operator. However, these problems are remedied with the right training and skill. Here are some technical problems of pesticide filling machine and their solutions.
Technical Problem
Cause
Solution
Uneven Pesticide Filling

Leakage in product traveling pathway.

Loose clamps cause air entry

Fill times are not according to the depth of the container.

Fix the leakage in the pesticide pathway to nozzles.

Fasten loose clamps.

Adjust the fill time as per container depth

Foaming

Damaged seals

Leakage in the valves

Incompatible filling nozzles

Spacers are not properly levelled

Replace seals

Properly close valves

Use diving nozzles to avoid foaming of pesticides.

Adjust spacers so that they are hitting the right depth

Dripping

Loose or defective ball valve

Worn-out nozzles

Blockage in the syringe assembly

Corrosion or damaged O-rings

Secure the ball valve and if it is damaged then replace it

Replace old and worn-out nozzles

Properly clean the syringe assembly

Replace O-rings

Leakage

Loose pipe clamps

Inaccurate placement of the gasket

Old and worn-out O-ring

Properly secure pipe clamps

Adjust the placement of the gasket.

Replace the old O ring

Failure in Movement of Head Dive

Disconnection or leakage in airlines that regulate the movement of head dive.

Disruption in a compressed air supply

Incorrect setting of head dive on PLC touchscreen

Ensure the connection of airlines is secured and there is no leakage in the airlines.

Check the status of the compressed air supply

Adjust the setting of head dive on the PLC screen

Pesticides are Not Filled in Containers

Valves are closed.

Inaccurate air pressure

Leakage in the fuel injection cylinder

Restart the machine to open the valves

Adjust the air pressure setting.

Fix the leakage in the fuel injection cylinder
15.What Volume Can Allpack Pesticide Filling Machine Fill?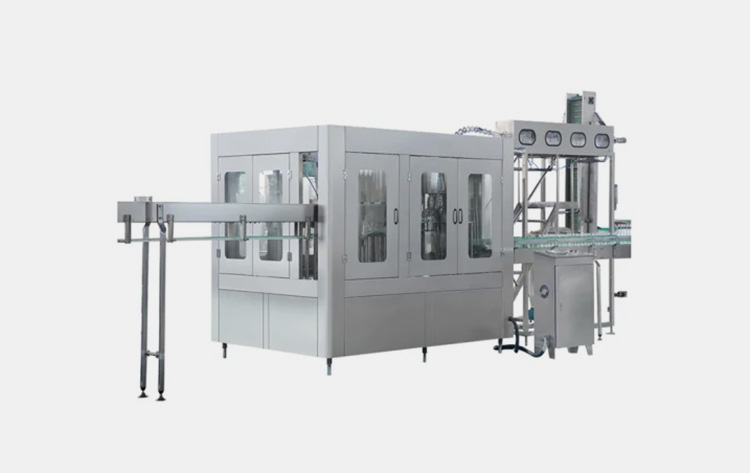 Allpack Group offers a complete production line with an extensive range of automatic pesticide filling machines. Their manufacture packaging machines and lines for large industrial sectors that are promptly designed to their customized request.
The type of pesticide filling machines range from small to large containers like ampoule, bottles, drums, of broad range shapes and sizes. The volume they cater ranges from 10 litre to 1000 litres that is indeed a solution for everything a production industry is concerned with.
Their provided solutions can work either stand-alone or with integrated mechanism. The highly profiles company you can trust on when it comes to purchasing pesticide filling machine as their make-up machines are bespoke and on demand approach with amazing economical budget with post-sale assistance globally.
Conclusion
A pesticide filling machine is an absolute solution for precise and safe pesticide dispensing. This equipment has proven its worth in preventing the wastage of pesticides for environment conservation. The pesticide filling machine is customized with accurate fillers and synchronized drive systems that ensure accuracy in every fill. This machine is one of its kind that dispenses every kind of pesticide in large-capacity containers. For further inquiries about a pesticide filling machine, you are always welcome to contact our 24/7 customer care center.
Allpack Pesticide Filling Machine Related Products
CONTACT US
Tell us your raw material and project budget to get quotations within 24 hours.
WhatsApp:+86 18171018586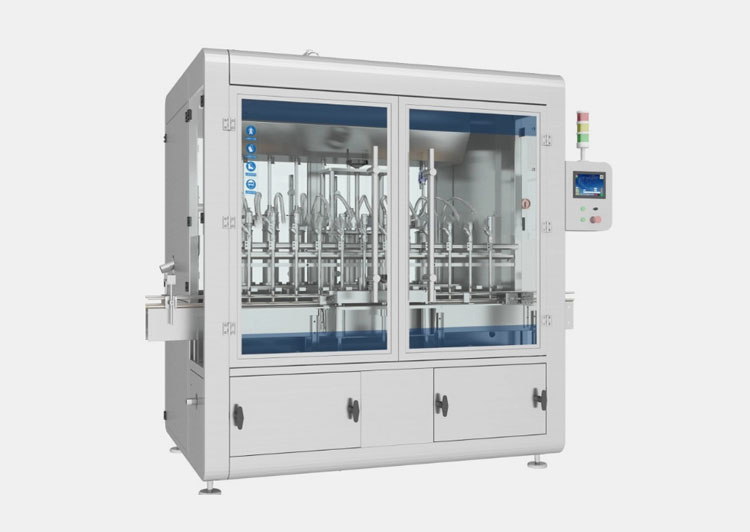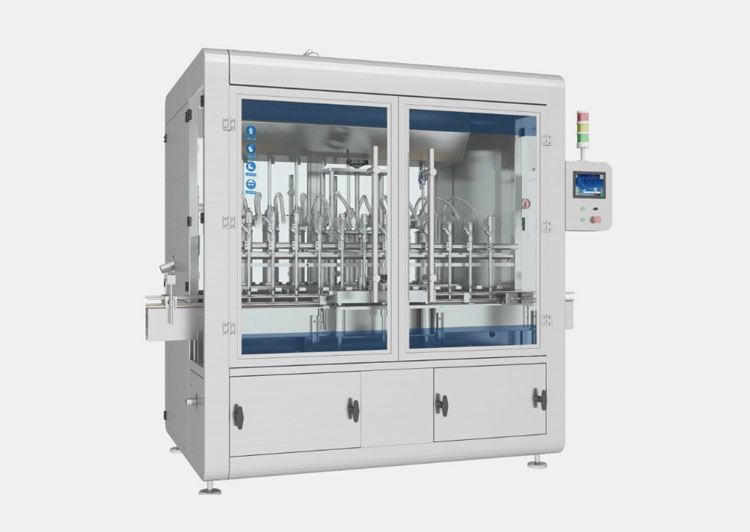 Tell us your material or budget, we'll reply you ASAP within 24 hours