Hotest Pneumatic Vacuum Feeding Machine
Simple Control
Safety Frame
Long Distance Conveying
Pneumatic Vacuum Feeding Machine
Pneumatic vacuum feeding machine conveys materials by using the high vacuum produced when the compressed air goes through the vacuum generator. It does not require mechanical vacuum pump. It has the favorable features of a simple structure, small size, maintenance-free, low noise, convenient control and elimination of materials static and in accordance with the GMP requirements, etc. Vacuum generator generates high vacuum in order to avoid the stratification of the conveyed materials and ensure the homogeneity of the mixed materials. It is the first choice to automatically load materials to equipment such as tablet press, capsule filling machine, dry type granulator, packing machine, grinder, vibrating sifter, etc.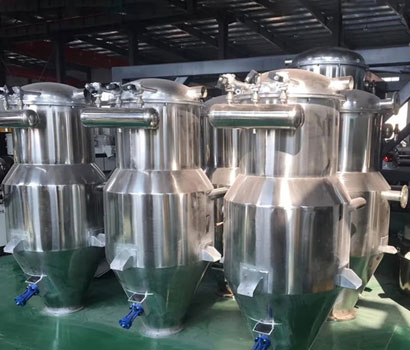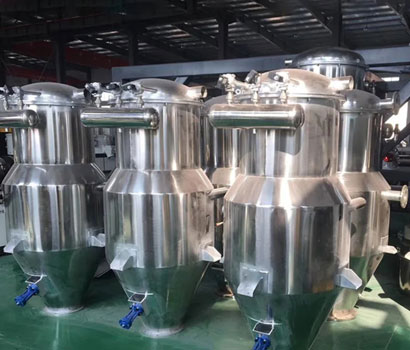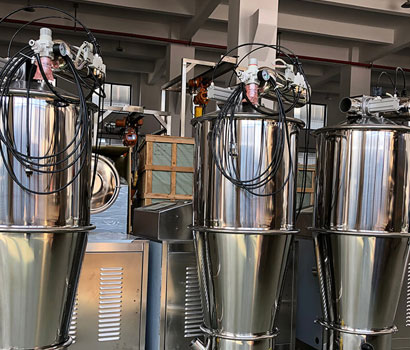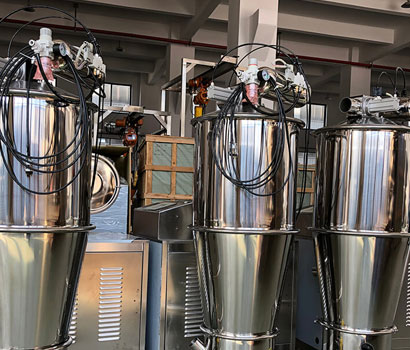 Pneumatic Vacuum Feeding Machine
Allpack QVC-1 pneumatic vacuum feeding machine is working on the vacuum pump which driven by electric motor, it has lower vacuum energy consumption, no energy conversion, high efficiency and wide application. When vacuum pump work to suction the air, the inlet of the suction nozzle and the whole system are in a certain vacuum state. The powder particles are sucked into the nozzle along with the outside air to form a air stream, which passes through the suction pipe and reaches the hopper.
Small and light ,easy to install
Low noise and free from vibration
Energy saving and low running cost.
Allpack QVC pneumatic vacuum feeding machine is a kind of advanced vacuum conveying equipment. It is widely used for the conveyance of powder, granules, bulk solids, and others.It automatically to the packaging machine, injection molding machine, shredder and other equipment in the hopper, can also directly mixed materials to the mixer, reduce the labor intensity of workers, solve the problem of dust spillage.
GMP Standard Qualified
High efficiency and safe conveying
Convenient Installation and simple operation