High Performance Co2 Laser Coding Machine
Focus Mirror Lens
High Performance Motherboard
Digital Galvanometer Scanning Head
Co2 Laser Coding
Allpack Co2 laser coding machine is used to print batch number, production date, bar codes permanently, it is suitable for non-metallic materials such as glass, wood, ABS, plastic, rubber, resin, ceramic, stone,leather, acrylic, paper, cloth, etc. The principle of Co2 laser coding is to evaporate the surface material and expose the deep layer, so as to mark patterns, trademarks, dates, LOGO or text. Compared to traditional printers, this equipment has lower material consumption and maintenance cost, stabler performance and longer service life. The machine has a simple structure, can provide accurate positioning, super precision coding, faster processing and safe operation, can be connected to the conveyor belt to achieve continuous coding of products and improve the efficiency, it is suitable for various assembly line systems. Allpack Co2 laser coding machine can be widely applied in industries such as food, beverage, leather, pharmaceutical, building, electronic, hardware, cosmetic, plastic, metal, etc.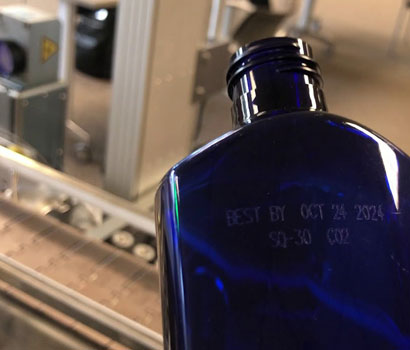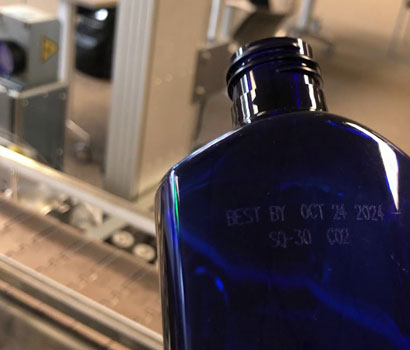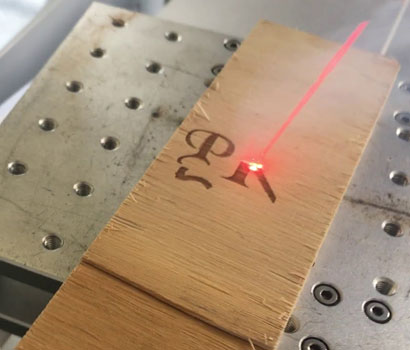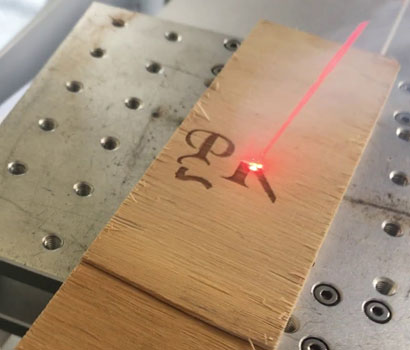 Allpack CO2 laser coding machine FC-100A can be applied to all kinds of high-density materials and create high-precision patterns to maintain the artistry and integrity of products, it is used to print logo, serial number, bar code, QR code, pictures and other patterns. This machine has low power consumption, stable and reliable operation system, integrated overall design and compact structure, can work continuously, is always used to print on electronic products, wood furniture, glass bottles, etc.
Red Light Positioning
On-piece Body Design
High-speed Online Coding
Allpack CO2 laser coding machine FC-10B is designed to mark, cut and punch all kinds of non-metallic products such as paper, wood, glass, ceramics, plastics, aluminum foil, rubber, fabric, leather, etc, it is mainly apply to the packaging industry, such as food, pharmaceutical, beverage, daily use, chemical and so on. Based on laser technology, this equipment has excellent performance, efficient operation, precise marking and innovative design, can largely simply your marking process.
High Photoelectric Conversion Rate
Error Marking Prevention
Power-off Protection
Allpack CO2 laser coding machine FC-100C is used to mark serial number, date, text, QR code, bar code, picture and many other information, it is widely applied on plastic & glass bottles, plastic bags, paper package, ceramics, wooden boards, circuit board, clothing, leather, etc. The machine has simple structure, can be used on desk-top, which is convenient and space saving. It is equipped with high quality laser print head, intelligent red light positioning system, rotatable marking head and high precision control beam, therefore, this device is easy and safe to use, meanwhile, it has fast working speed.
Red Light Pointer
Durable Aluminium Working Table
Digital Galvanometers Scanning Head
Allpack CO2 laser coding machine FC-100D is a coding device that uses laser beam to mark permanently on the surface of various substances. This equipment is used to mark information such as QR code, bar code, production date, text, logo, image, etc, it has the advantages of fast marking speed, no consumables, no pollution, high precision, non-contact marking method and so on. Allpack CO2 laser coding machine has a wide range of application, including beverage bottles, food packages, medical packing, rubber products, plastic products, ceramic products, auto parts, electronic components, etc.
Water-proof Galvo
Maintenance-free
Intelligent Control Cabinet