Your Best Tray Sealer Machine
Compact Demensions
Durable Aluminium Mold
High Temperature Resistance
Tray Sealer Machine
Allpack tray sealer machine is versatile, it is suitable for sealing various containers such as plastic cups, plastic bottles, and plastic bowls. It is widely applicable to various products. It is designed compact and made of stainless steel with a simple structure and can finish the work of sealing and trimming all kinds of food and non-food products. This machine is widely used in various food shops, beverage shops, catering shops, restaurants, supermarkets, and other food processing shops. This tray sealer is easy and safe to use, as well as clean, it is an ideal equipment in the food packaging field. Can be used for frozen, cold or fresh food, as well as any product which can be put in a container, such as microwaved food, preserved foods, cold/hot food, agriculture products, dry food, cosmetics, or plastic items.It is a simple and economical food packaging machine.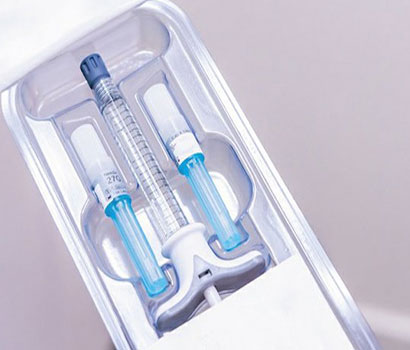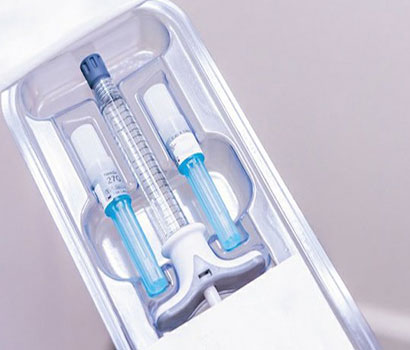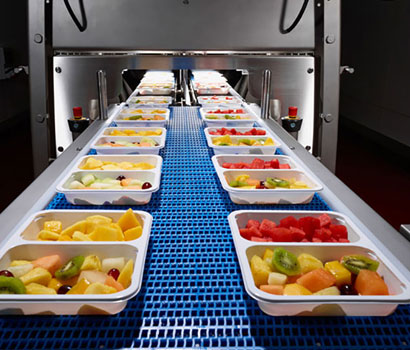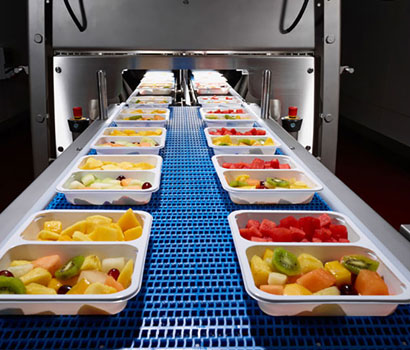 Allpack HTS-175 portable semi automatic food tray sealer is suitable for sealing food products such as frozen meat, cooked food, fast food and so on, it has compact design and full stainless steel construction, it can seal food products beautifully and hygienically, to make them tasteful and healthy. This tray sealer is easy to operate, it isn't fully automatic so it need a manual sealing operation.
Intelligent Digital Display Temperature Control System
Low Failure Rate
Low Power Consumption
Allpack HTS-225 portable semi automatic food tray sealer is a types of semi automatic machine, it is designed compact, lightweight and portable, so it can be put on tabletop, which can save much space. The tray sealer has a simple structure and it need a manual pressure sealing operation during its sealing process. This tray sealer is easy and safe to use, as well as clean, it is an ideal equipment in food packaging filed.
Digital Display Temperature Control System
Perfect Sealing Effect
Simple Operation
Tray Sealer: The Complete Buying Guide in 2023
Industries like food, pharmaceutics and others are keen to keep their products fresh and valid for a longer period. They also aim to deliver their product in a safe transportation mode. There are numerous options available for sealing in market, but tray sealer is a popular option these days to keep the food, medicine safe and to attract the customers, too.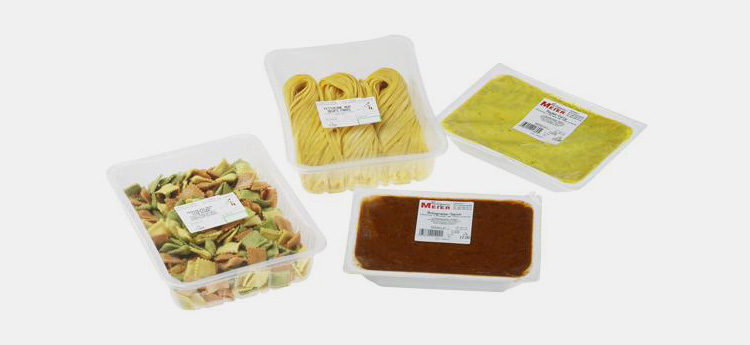 To get complete information regarding what are these tray sealers and their applications, how can these sealers be used and what are the benefits we can get. We have made a complete buying guide to assist you and to solve all your queries regarding tray sealers. So, get the most of it.
Add a header to begin generating the table of contents
1.What Is The Tray Sealer?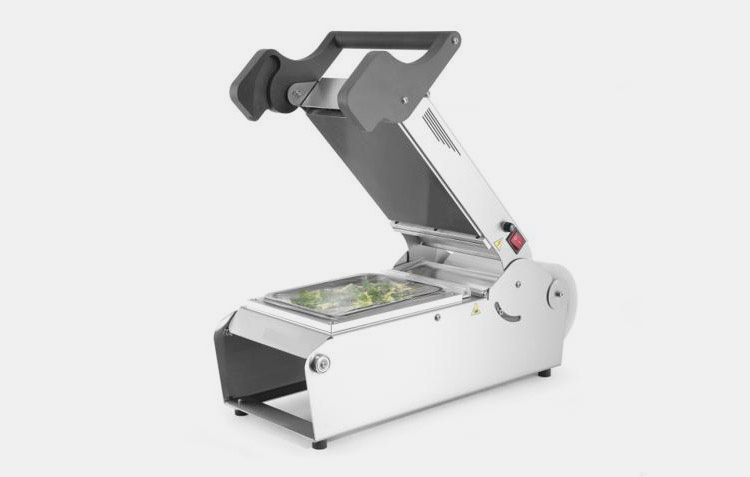 Tray sealer is a type of sealing machine that applies plastic films or lids on tray with precision and accuracy. No matter what the size, width or material of a tray is, the sealer is properly placed on that material to create vacuum and packaging material so that it can be kept safe from microbial attack.
Tray sealer is used in many industries because of its versatility. It offers more than one sealing options in a single machine and keeps the material fresh and safe. Ready to eat meals, frozen meals, meat, colors, and other products are sealed using these tray sealers.
2.What Are The Applications Of Tray Sealer?

A tray sealer is used in industries where products are meant to be kept contamination free and to secure from microorganisms present in atmosphere. Some of the applications of tray sealer are
Food and Packaging Industry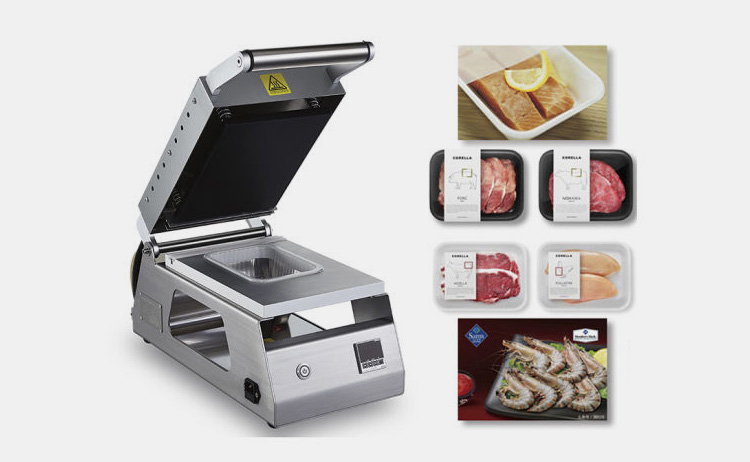 Mostly, food packaging industries use these tray sealers. It also makes the food look presentable and attractive for the customer. Food products like meat, vegetables, bakery items and others are sealed to safe them and to increase their shelf life.
Medical Industry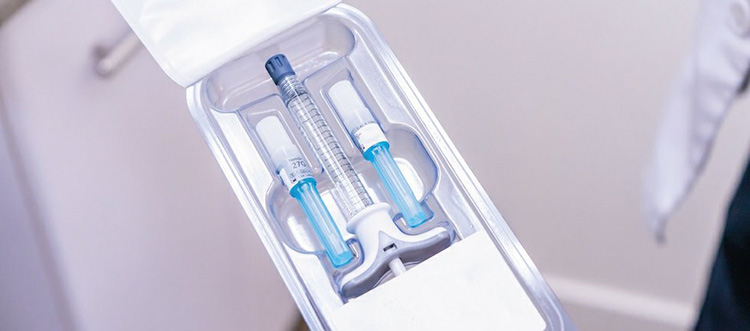 Somehow pharmaceutical industry also uses these tray sealers for protection and packaging of instruments, equipment used in medical field.
Other industries like agriculture industry, confectionary industry and sports industry also uses tray sealer but on a very small scale to seal their products.
3.How Many Types Of Tray Sealers Are There?
There are two types of tray sealers available in global market.
Semi-Automatic Tray Sealer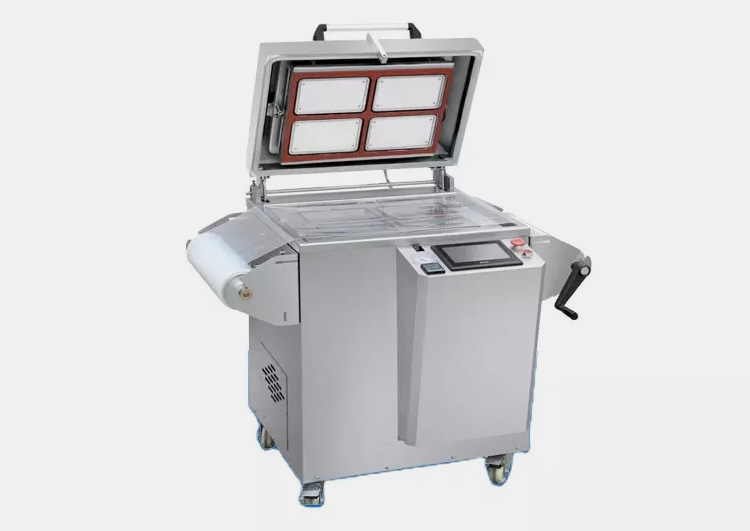 In a semi-automatic tray sealer, an initial manual push is given to the tray by the operator. This pushed tray then enters in a rotational tray sealing station where further processes are carried out. Both manual and automatic processes are involved in this machine.
Industries where the production capacity is low, or they lie in medium size operation mostly use semi-automatic tray sealers. 30-50 trays can be sealed in a minute.
Fully Automatic Tray Sealer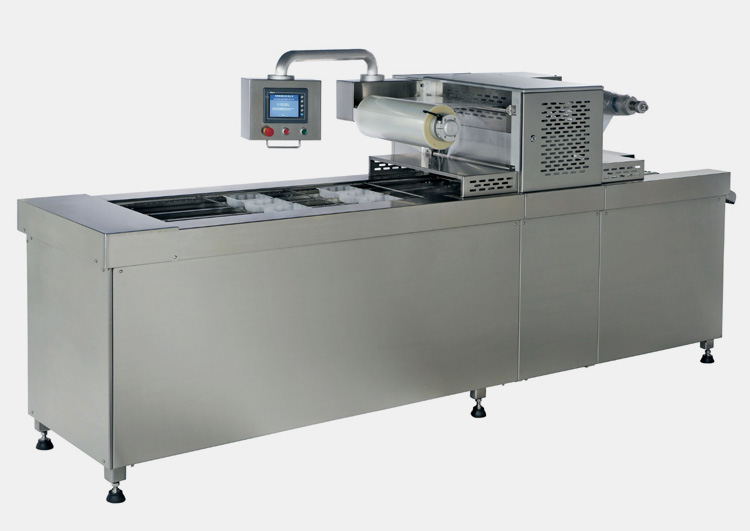 On the contrary to semi-automatic tray sealer, a fully automatic tray sealer is operated completely on automatic operations. Trays are in-feed through conveyors and then enter the rotational sealing station. This reduces human efforts and cuts the operational cost.
Fully automatic tray sealers are so fast that they can seal around 150-200 trays/minute and that is the reason that they are most suitable for high production medium and large-scale industries.
4.What Are The Working Principle Of Tray Sealer?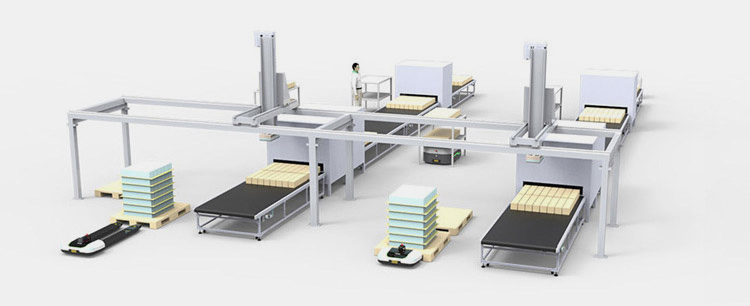 A tray sealer also follows simple working principle like other sealing options. The steps involved in the procedure of a tray sealer are
Initially all the parameters like temperature, pressure, film size and others of a tray sealer are checked and verified according to the standards.
After that, the movement of conveyor and its speed is properly adjusted as per the production capacity. When all the external parameters are verified; the process of sealing starts.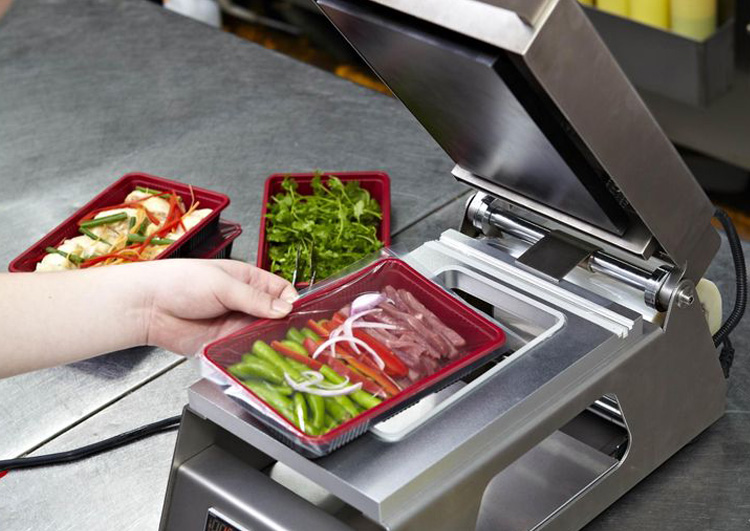 A tray filled with material is kept on the conveyor and from there it enters into the system. Here the tray gets its space and indexing accordingly.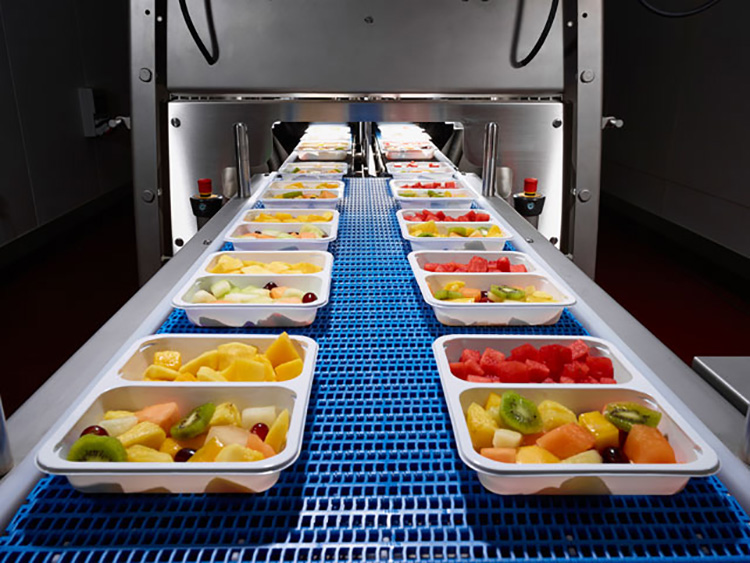 A transfer beam picks up the tray to transfer it further. As the tray reaches the system it is picked up by the seal plate which lifts the tray against the direction of film or lid. The tray is compressed by the upper heated tool which activates all sealing properties of it. The cutting of film is also done simultaneously.
In the last step, when the seal is applied on the tray, the tray is lowered down back and transferred to the next cycle. The tray is then ejected from the sealer and the cycle completes here.
5.What Are The Components Of Tray Sealer?
Both semi-automatic and automatic tray sealers have common components to perform their proper function of sealing. A conveyor belt is additionally present in an automatic tray sealer to avoid manual feeding of products. Components responsible in performing sealing operation are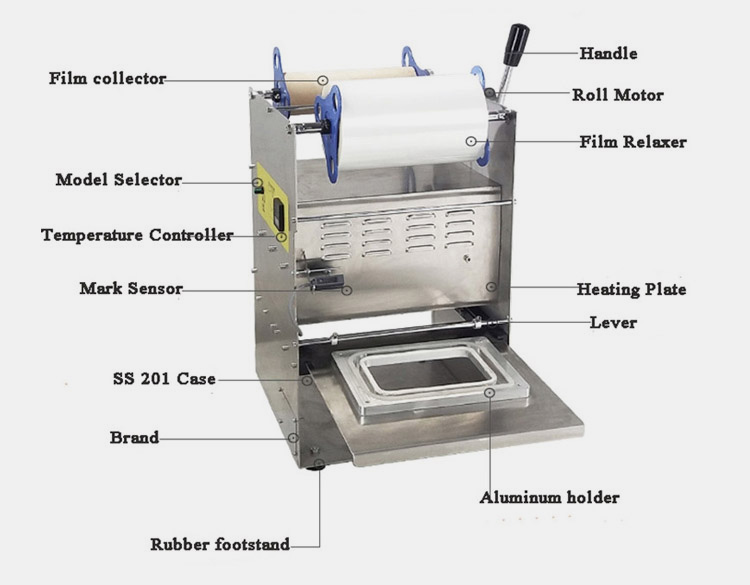 Control Panel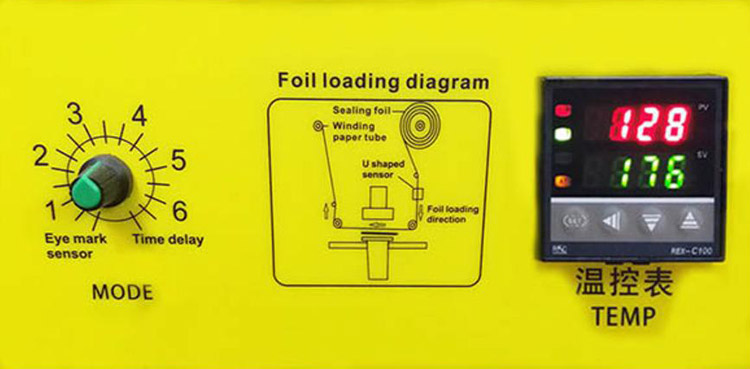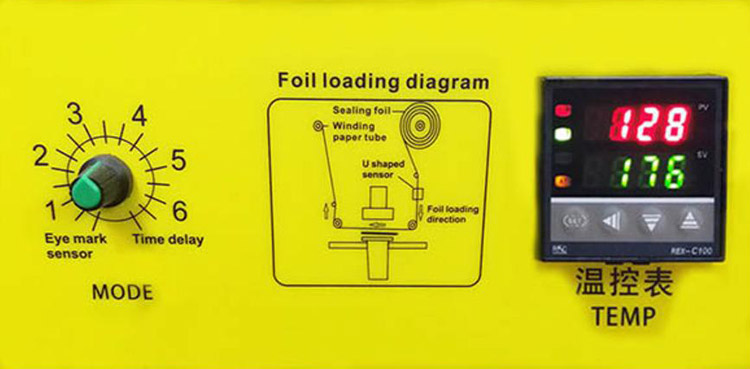 This is the most important part of a tray sealer. Here the temperature and other parameters are set. These parameters if not set proper and as per standard can cause huge damage to whole production setup and also can produce poor quality sealing on tray.
Temperature Controllers
Temperature controllers are present on the control panels of a tray sealer. These controllers help in adjusting the temperature of sealing according to the material of film used. The operator can easily increase or decrease the temperature from this controller.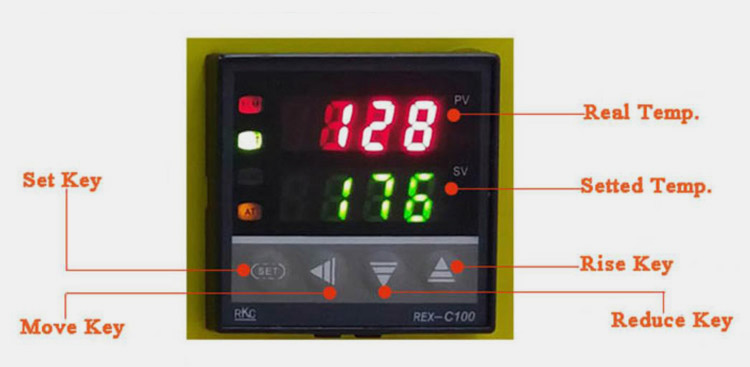 Film Collector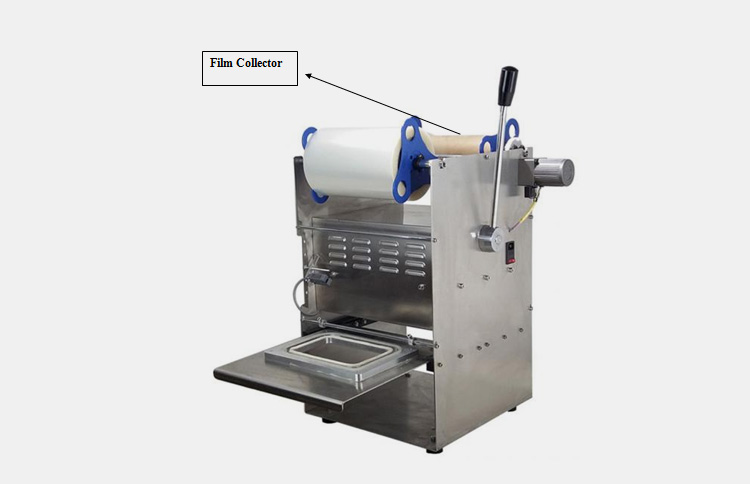 Film collectors are present on the top of tray sealers. There basic operation is to hold the film used for sealing and allow its proper movement into the machine.
Sensors
Temperature, material, safety, and other parameters are directly monitored through these sensors. They play an important role in the operation of a tray sealer as they ensure proper sealing is done or not.
Motors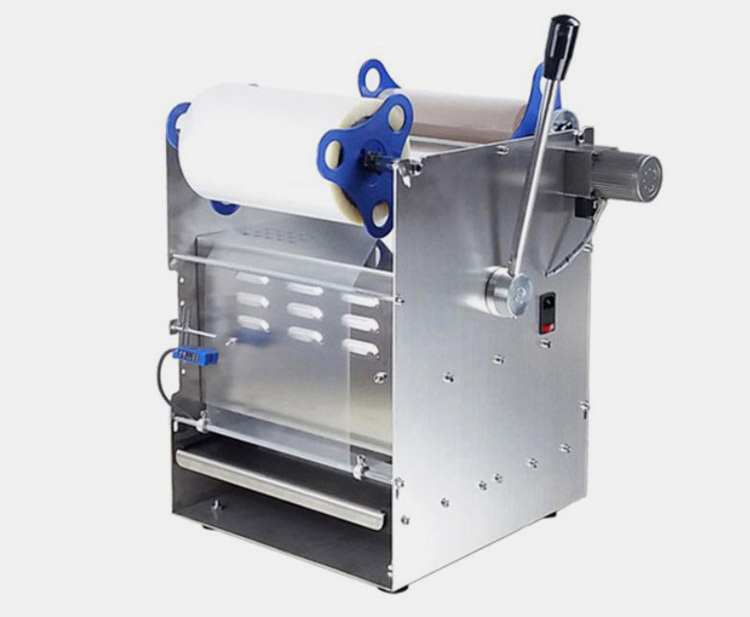 The movement of conveyor and the film rollers is done using these motors. Motors allow proper movement of material whether its tray or film so that proper sealing can be done.
Aluminum Holder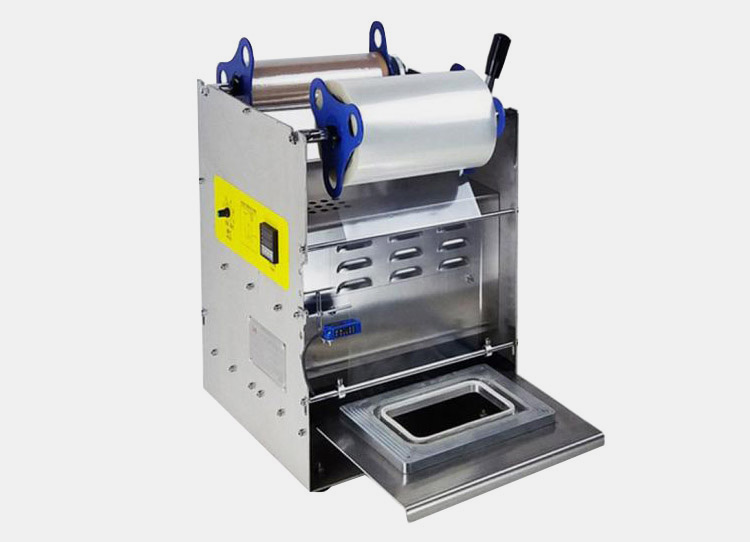 Proper placement of trays in machines are done using these aluminum holders. They holder the tray and adjust it so that the seal can be applied on the specified space. These aluminum holders are adjustable and adjusted according to the size of tray.
Conveyor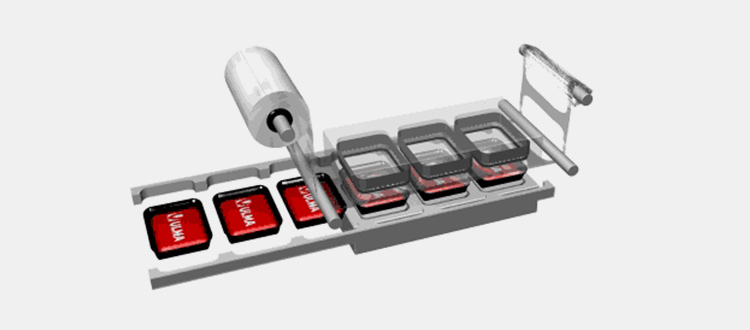 It is present in an automatic tray sealer which is used to feed the product into the system without any human influence. The product also exits the system through these conveyor belts.
6.What Types Of Materials Is Used In Tray Sealer To Wrap Products?
Tray sealer requires highly efficient material for sealing purpose as it has to be stretched, expand and then heated. Materials due to their inherent properties should be reliable with all these factors. Some of materials used for sealing a tray are
Tyvek and PETG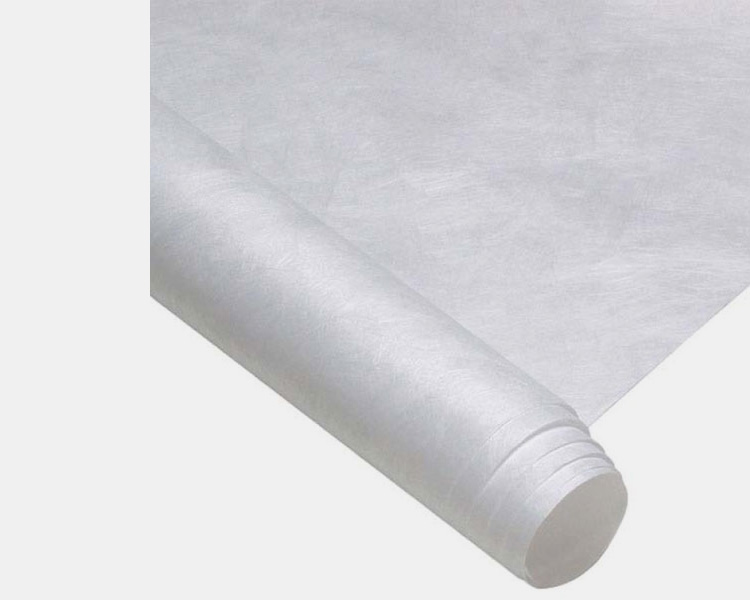 When it comes to tray sealer, Tyvek and PETG (Polyethylene terephthalate glycol) are most ideal materials to be used for lid and tray respectively. Both materials are mostly used in medical industries as they are highly reliable for sterilization.
HDPE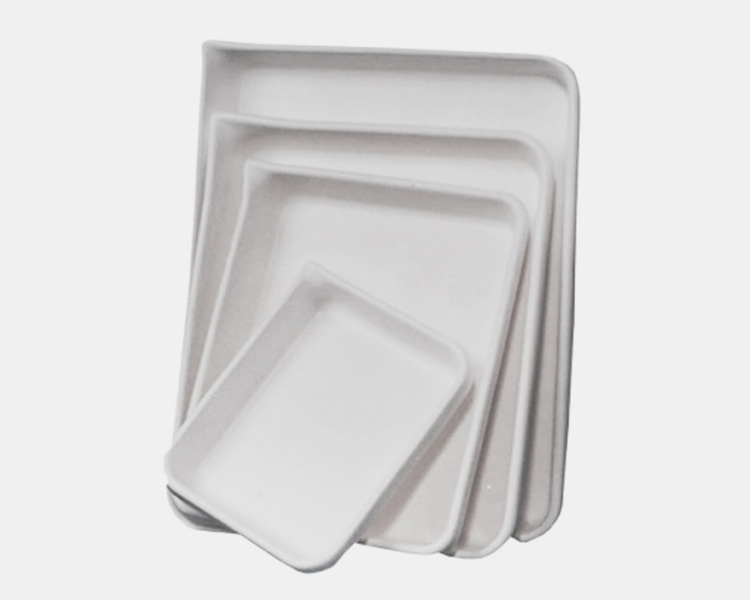 HDPE or High-density polyethylene is used as sealing material due to their compatibility of blocking vapors into the product. This material blocks the entry of atmospheric substances and provide greater vapor transmission rate. As a result, the product gets stable for a longer period.
Polypropylene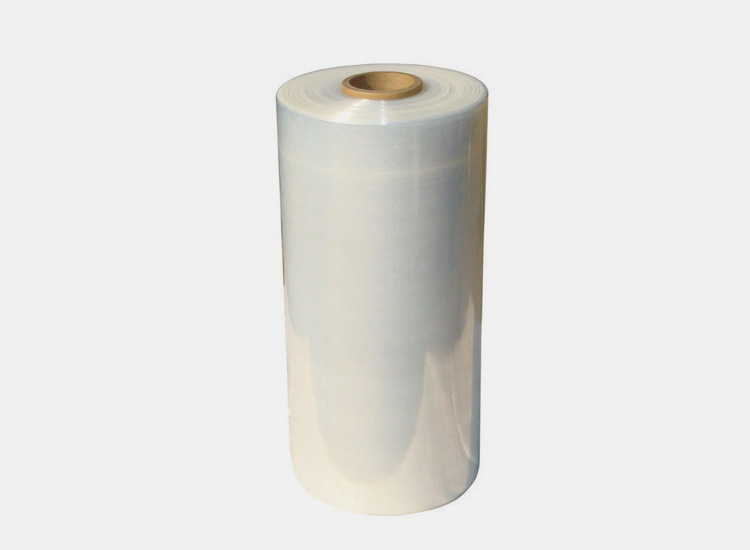 PP or polypropylene is the most common material used for sealing purpose in all parts of the world. PP can be easily stretched to its maximum length and keeps the products secured from light rays. Product security during transportation and shipping can also be ideally achieved using a PP as sealing lid.
7.What Are The Advantages Of Tray Sealer?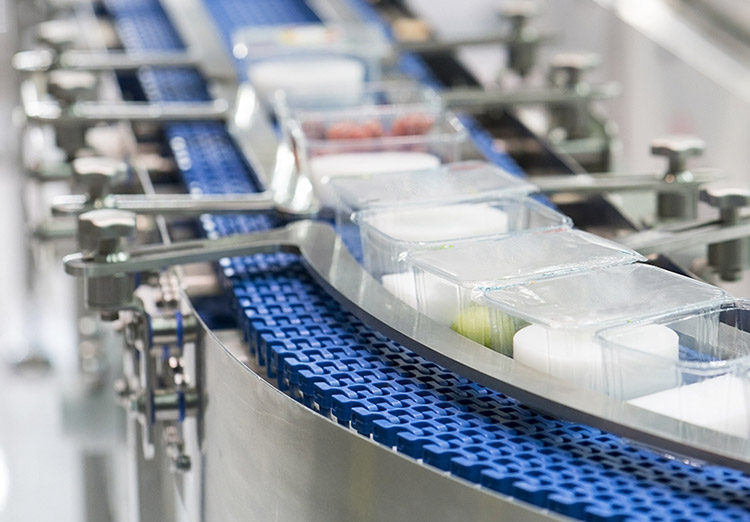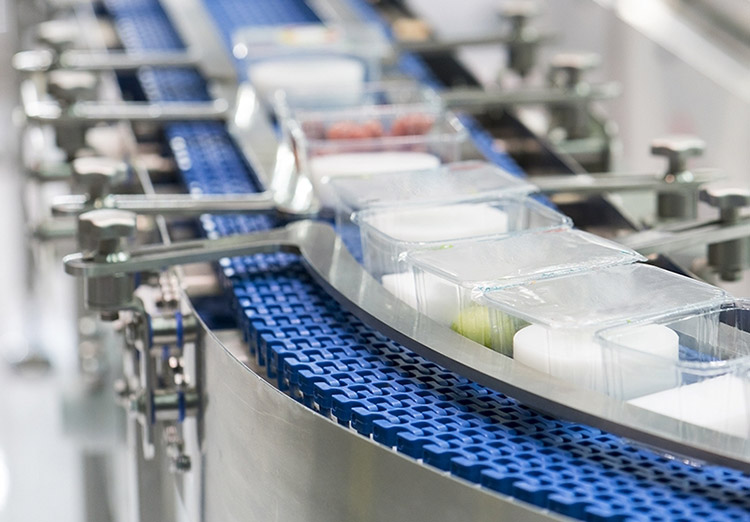 Product Safety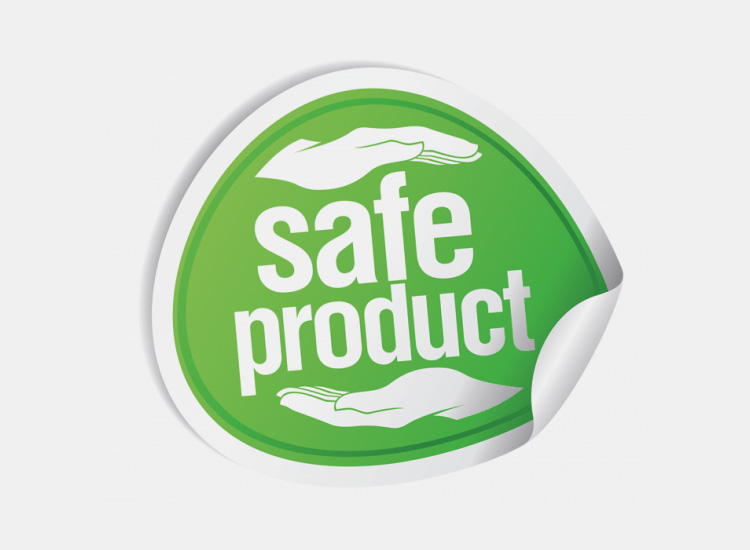 Airtight sealing of products done by tray sealer makes the food safe and avoids the risk of contamination. It stops the entry of microorganism, dirt, and moisture into the tray and ensures the costumer to purchase a safe product.
Customer Attraction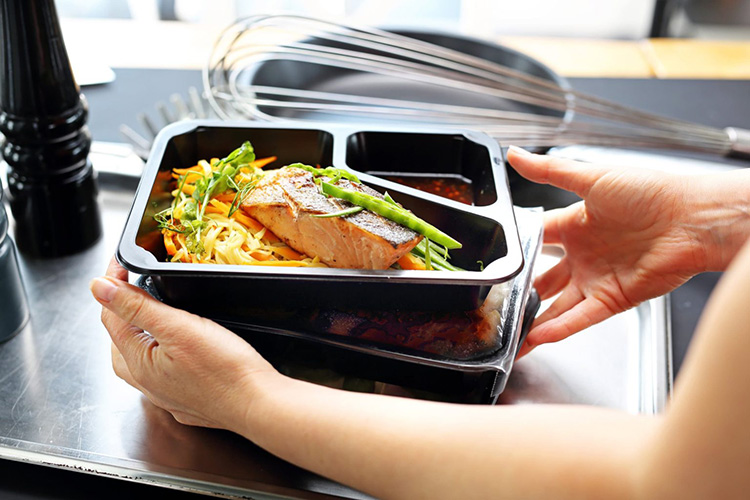 A customer is directly attracted to products which are hygienically packed and have good sealing on them. More than 50% of people prefer products with proper sealing and packaging. Tray sealers provide such type of branding and cleanliness to attract more people around
Productivity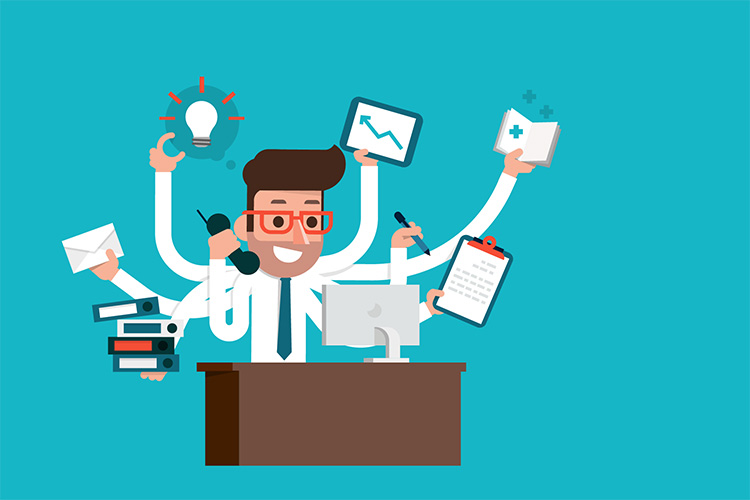 Tray sealer can give an output of 150-200 trays per minute which makes it highly productive. These days, industries these days prefer tray sealers to improve their productivity and meet the market demand.
Low Production Cost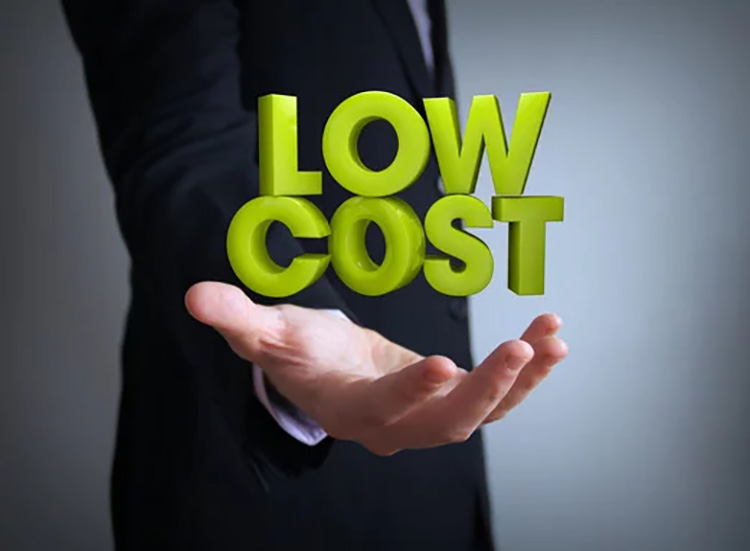 The Return on Investment (ROI) on tray sealer is very fast. The initial cost of tray sealer is a bit high but it gets covered due to its high productivity. The cost of foil also makes it more economical.
Less Material Consumption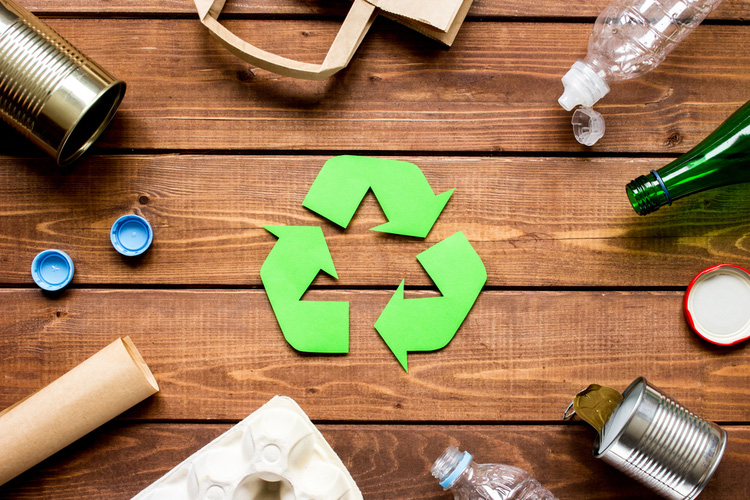 In a tray sealer, less consumption of material like films or lids are done which makes it very economical. A study reveals that a tray sealer saves 30% of material than used in traditional sealing methods.
Less Downtime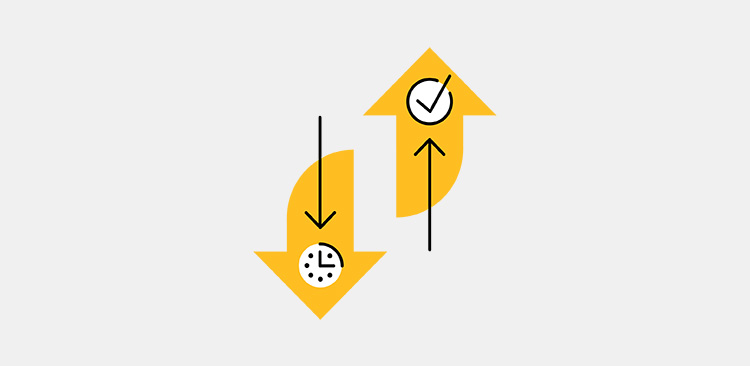 The automation level of tray sealers is that much high that the setup for new size tray can be done in just 2 minutes. Whole setup is automated, and the operator can easily monitor all operations on HMI's and displays. This reduces machine downtime and increases working hours.
High Level Automation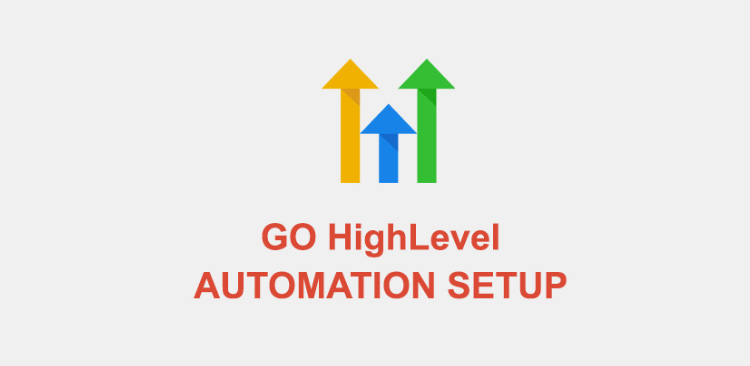 For manufacturers those who have high production capacity, tray sealers provide them high level of automation with quality sealing option. They can meet any of their targets and produce quality products.
Reliability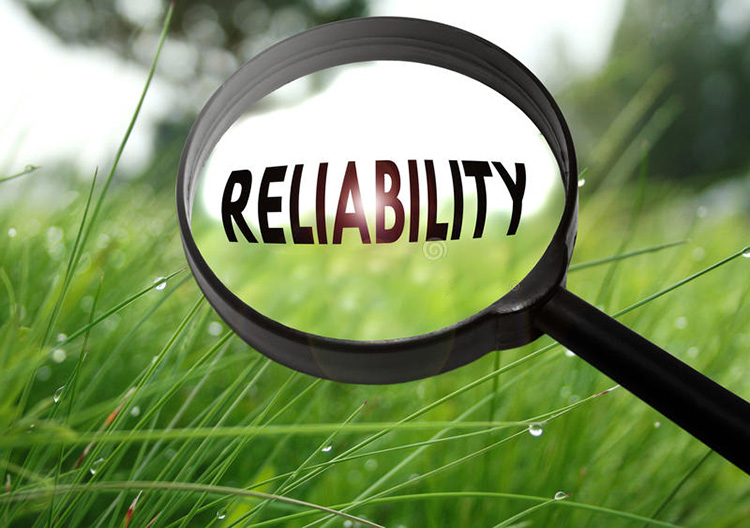 Machines are that much reliable that different width films can be used easily and replaced whenever required.
Space Saving
A tray sealer creates vacuum which compacts the size of sealing film and covers only on edges of tray. This allows the manufacturer to design the tray according to the size of product and saves a lot of material.
Flexibility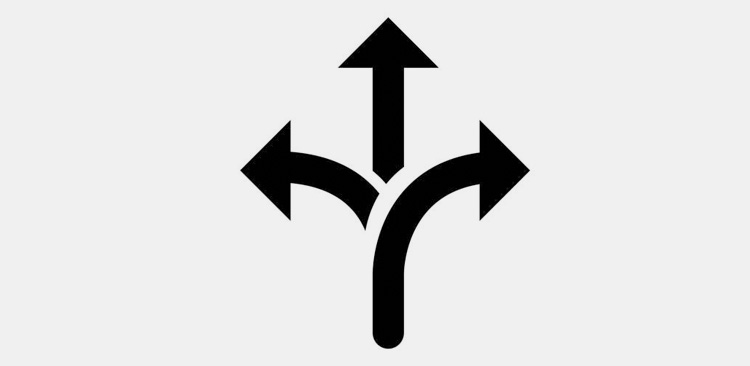 Single tray sealer can be used for multiple trays of different sizes. They can easily fit in the machine if proper adjustment is done. No separate production setup is required for different sized trays. This helps the manufacturer to take maximum benefit without any extra investment.
Extended Lifetime

When the material is kept safe from external microorganisms and other environmental changes that extends the shelf life of products, it also reduces the waste amount.
8.What Are The DifferencesBetween Different Types Of Tray Sealer?
Mostly there are two types of tray sealers available. These are semi-automatic tray sealers and automatic tray sealers. Both are used for the same packaging and sealing purpose and have a common working principle. But do you know both of them are applied in different ways depending upon their usage. Some of the factors on which both these tray sealers are distinguished are as follow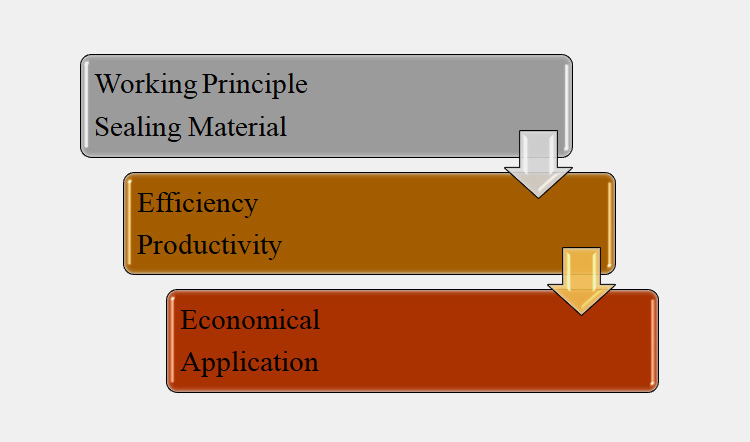 Working Principle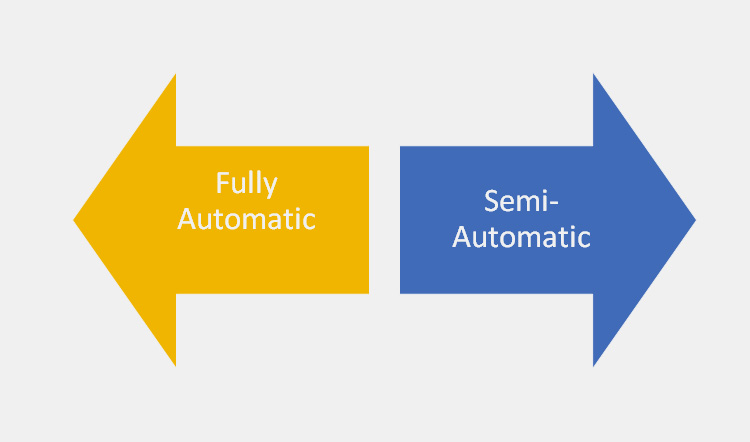 The material is manually filled in a semi-automatic tray sealer and then kept on the aluminum holder. The operator then turns on the machine and the process of sealing is carried out. All edges are even rolled to get proper sealing on all sides. This applied proper foil on all sides to make it air tight.
Whereas, in an automatic tray sealer only the material is in feed in huge chambers and trays are placed onto conveyors. Rest all the processes are carried out by the machine.
Sealing Material
Both the semi-automatic and automatic tray sealer applies same sealing material on products. Simple PP or HDPE be used for tray sealing.
Productivity
An automatic tray sealer is more productive as it produces around 150 to 200 sealed trays in a minute. On the other hand, a semi-automatic tray sealer gives an output rate of 30 to 50 sealed trays depending upon the efficiency of operator.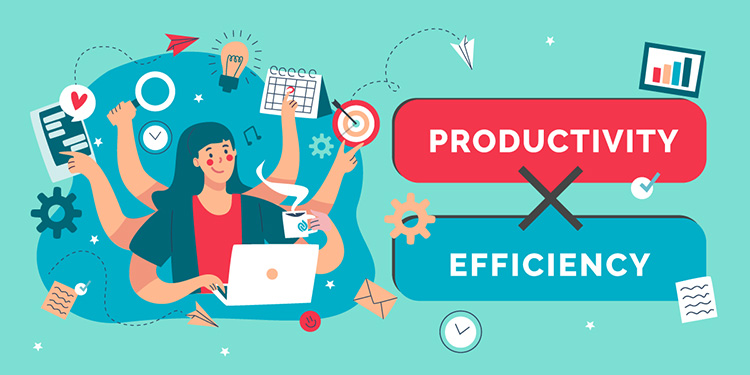 Efficiency
Products that are produced by an automatic tray sealer are even and identical. The weight of each tray also has a low tolerance factor.
Economical

Automatic tray sealers are much expensive but they give their return on investment in a very low duration.
While comparing the cost semi-automatic tray sealers are economical. The buying cost reduces to half when purchasing a semi-automatic tray sealer.
Application

Large scale industries use automatic tray sealers to fulfill their production requirements.
Semi-automatic tray sealers are used in small scale industries.
9.What Common Troubleshooting Faults Occur In Tray Sealer And How Are They Rectified?
Using a tray sealer requires serious product and machine education. If not operated with professionalism can cause material, man and machine damage. Some of the major faults that are faced while using a tray sealer are

S. No
Problem
Cause Reason
Reason
Remedy
 

 

1

Incomplete Seal
Jagged seal due to no proper contact of tray edge with the sealing material
Too low sealing temperature

Less sharp cutters

No proper pressing of seal

Set the temperature at a standard temperature

Check the sharpness of cutters

Check the pressure of tray sealer

2
Sealing Film Problem
Spillage or leakage of material due to holes in seal
High stretching pressure
Check the pressure and

set to standard

 

 

3

Improper feeding of Material
Clogging and blocking of material due to improper setting of feeding roller
Improper handling of sealing material
Maintaining the feeding roller and checking it frequently

Adjustment of storage and sealing temperature

Using material that is compatible with machine

4
Building Up
Damaging of sealing equipment due to high pressure or temperature
Too high temperature

Too high pressure

Adjusting the temperature and pressure so that no build up occurs
5
Bottle-Necks
Faulty sealing equipment
Faulty equipment due to no proper checking and maintenance
Make a check list and examine all parts according to it
10.How Is Maintenance Of Tray Sealer Done?
Maintaining a tray sealer ensure effective and efficient productivity for a longer period and reduces machine downtime. But how is this maintenance done? Here is the answer and procedure for proper maintenance of tray sealer
Scheduled Preventive Maintenance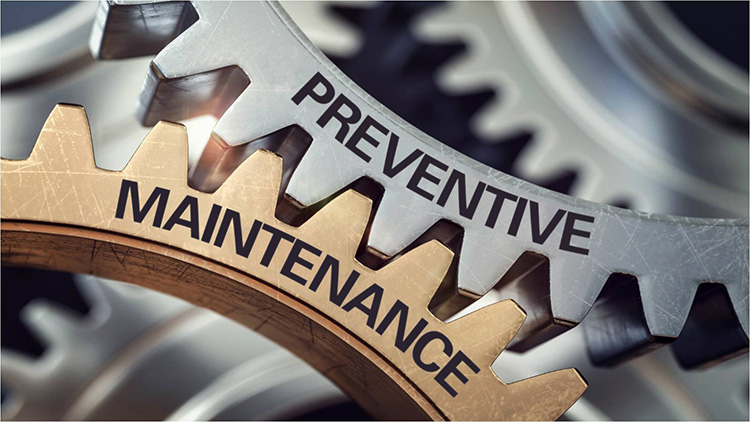 The most important thing while going for maintenance of tray sealer is scheduled preventive maintenance chart. Predictive and preventive maintenance of tray sealer is always necessary as it indicates any mishap before it occurs. Properly maintaining the PM schedule will ensure normal working of tray sealer.
Cleaning of Machine on Regular Basis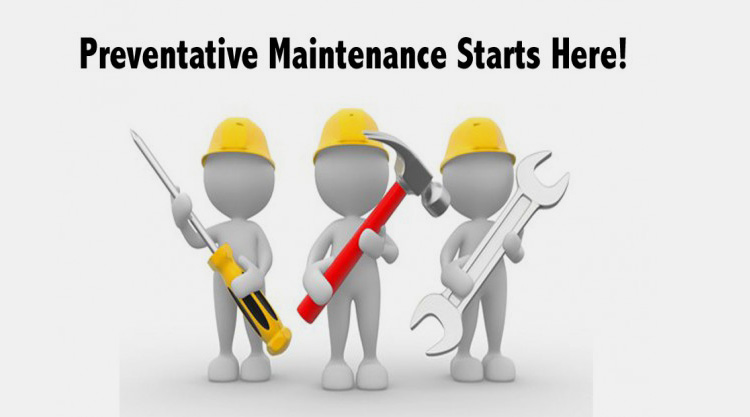 Regular cleaning of tray sealer indicates the presence of any excess foil left after sealing which can is removed by the operator easily. If such material is not removed for a longer period it can cause poor edge sealing and blockage to the flow of production.
Replacing Faulty Equipment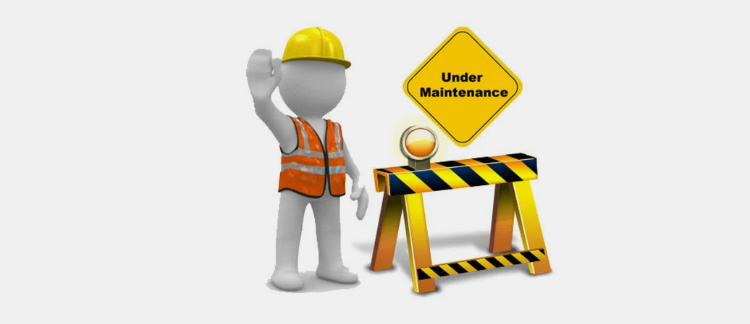 Whenever a fault occurs the faulty equipment should be traced initially and then replaced with a new one to make machine run properly. This step also helps the operator to maintain the record of stocks that are directly related with tray sealers operation
Maintaining Machine Checklist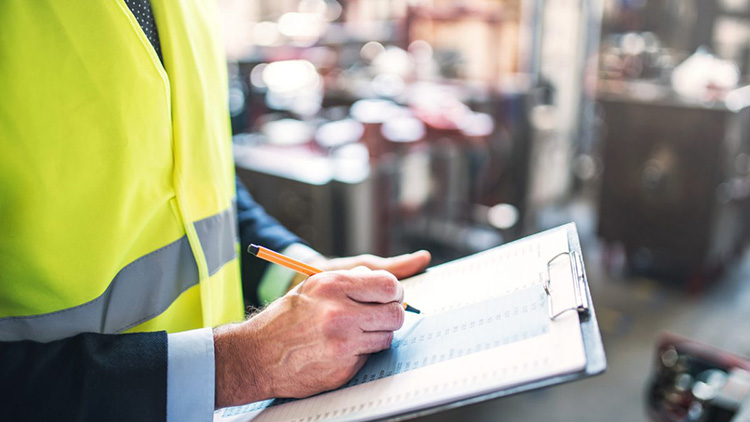 A complete plan for tray sealer checking should be created and updated accordingly. This checklist will allow the operator to check each and every parameter related to tray sealer and avoid any stoppage.
11.How Accidents Can Be Avoided While Using A Tray Sealer?
Accident always generates alarm before its occurrence. The largest ratio of people which get harm by these accidents are those who do not possess enough machines operational and maintenance knowledge.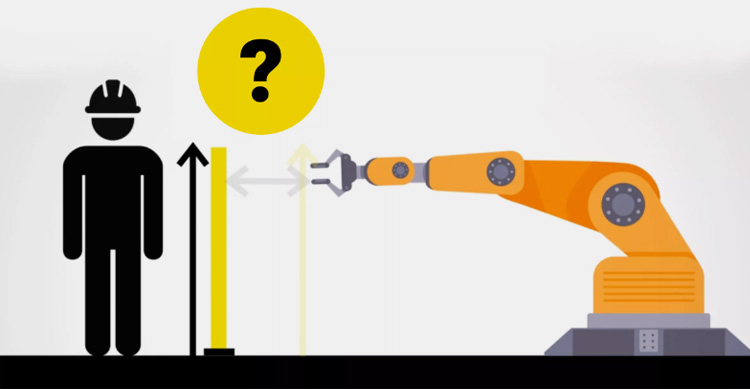 Foremost accidents can be avoided if proper education and training is delivered to the operator. It will help him to get fully expert to understand all the basic knowledge related to tray sealer.
The operator should be trained the rule of STOP, CALL and WAIT so that he stops the operation if any misbehavior from machine is observed. The operation should only resume if it gets fully checked by the technical team.
Lastly, man, machine and material safety is only achieved if standardized method of tray sealer is followed.
12.What Are The Factors That Should Be Considered Before Buying Tray Sealer?
Buying a tray sealer without any prior knowledge can sometimes be a worse decision. Due to variety of tray sealer manufacturers nowadays, it's quite difficult to select the best out of them. For this below are some factors that are important to be noticed before buying a tray sealer
Type of Tray Sealer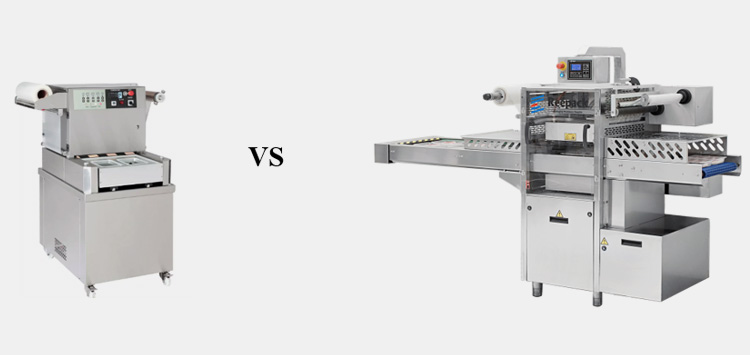 Both the semi-automatic and automatic tray sealers are available in markets. So, it is important to evaluate the production requirement of your industry and select the best according to it. An expensive one or a low productive one can cause severe money, time and production loss.
Sealing Material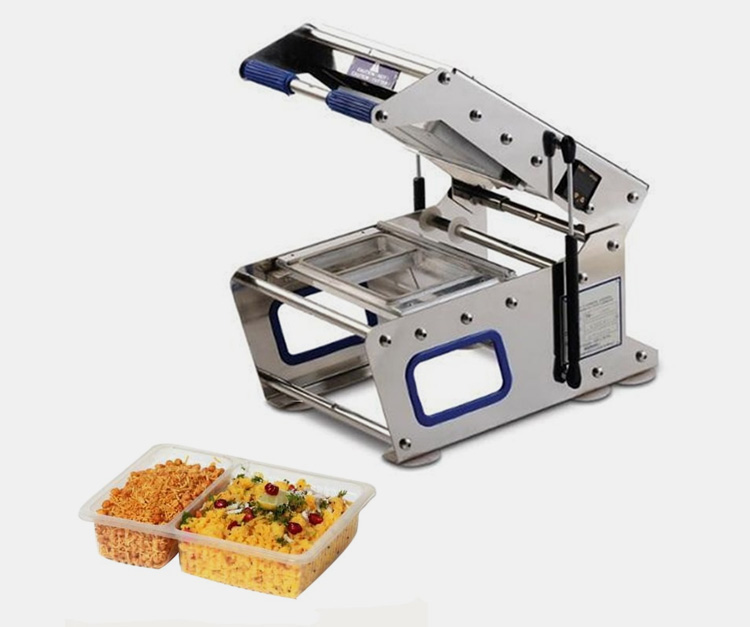 Before buying a tray sealer, complete specifications all varieties should be observed closely to check whether the material used for sealing is compatible and with it or not.
Manufacturers Review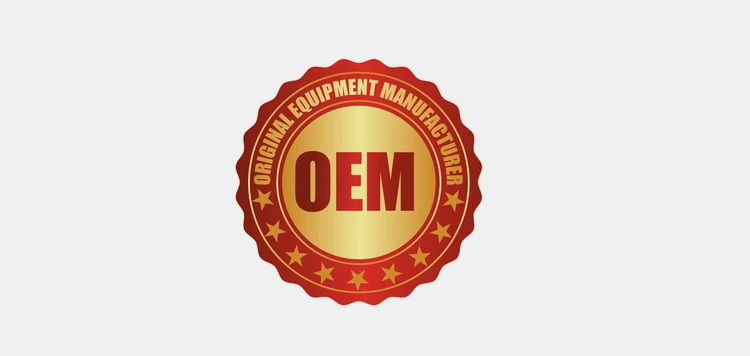 Where there are number of manufacturers available in global market, it is important to select the best out of them that has years of experience in producing tray sealers. Reviews from customers can also be helpful to check the quality of products these manufacturers are producing.
Local Assistance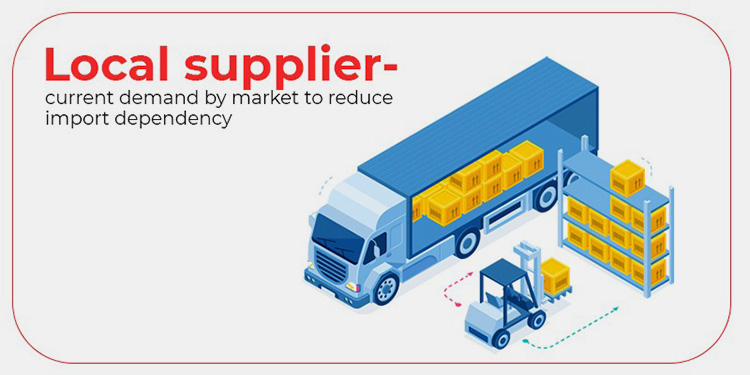 Manufacturers with local assistance and support are more preferred than those who only deal wirelessly. Local supplier can provide complete installation support, assistance in troubleshooting and training and also ensures availability of spare parts within no time
Construction of Tray Sealer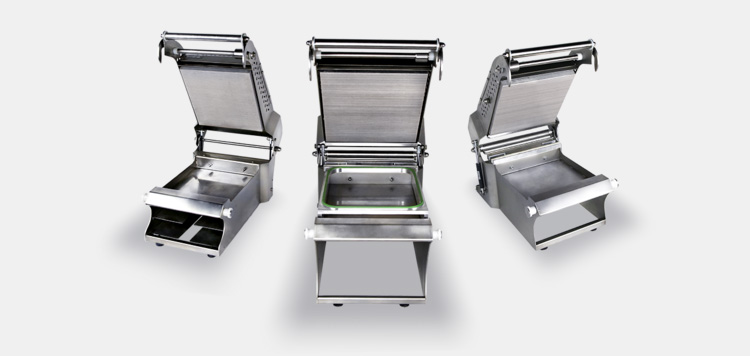 The material of which a tray sealer is made up of is also an important thing to be noticed. Due to rust can easily get in contact in humid conditions. The life of machine can be reduced to half if it gets rusty
Conclusion
Tray sealers are worldwide famous for their precise packaging and customer attractive presentations. The business of tray sealers is increasing rapidly with increase in world's population. Manufacturers are now focused on reducing their production time and increasing productivity. For better understanding that how tray sealers are used and what are their benefits, this article will completely guide you. If you still find any confusion or difficulty feel free to ask, we are always there 24/7 for your assistance.
CONTACT US
Tell us your raw material and project budget to get quotations within 24 hours.
WhatsApp:+86 18171018586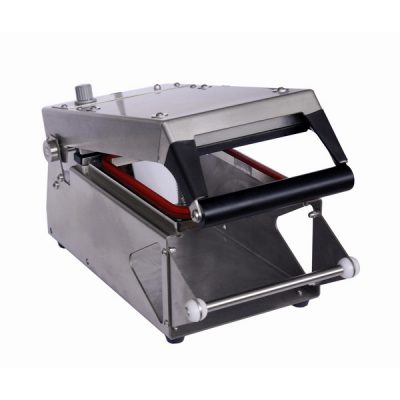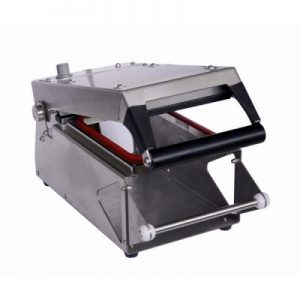 Tell us your material or budget, we'll reply you ASAP within 24 hours