Allpackchina shrink tunnel is mainly used to shrink label of product in bottle shape, can shape or barrel shape with glass bottle, plastic bottle or paper cup. The label either on the top, in the middle, at bottom of bottle or wrapping the whole bottle is able to be shrank with different type model. It is widely applied in the industry of food, medicine, cosmetic and pesticide, etc. All Allpackchina shrink tunnel is made of stainless steel with heat preservation which not only saves energy but also complies with the international safety standard.
Label Shrink Tunnel: The Complete Buying Guide in 2022
Nowadays, machines perform various functions, one of them being the shrinkage of materials. A shrink tunnel is a machine used to shrink different products, whereas a label shrink tunnel uses hot air circulation for performing functions such as shrinking labels of cups, jars, bottles, etc.
Label shrink tunnel has a wide variety of applications in many industries including beverage, pharmacy, foodstuffs, pesticides, and many more. Before buying a label shrink tunnel, it is crucial to know about label shrink tunnel in more detail. Now lets us discuss below it, includes;
1.What is a Label Shrink Tunnel?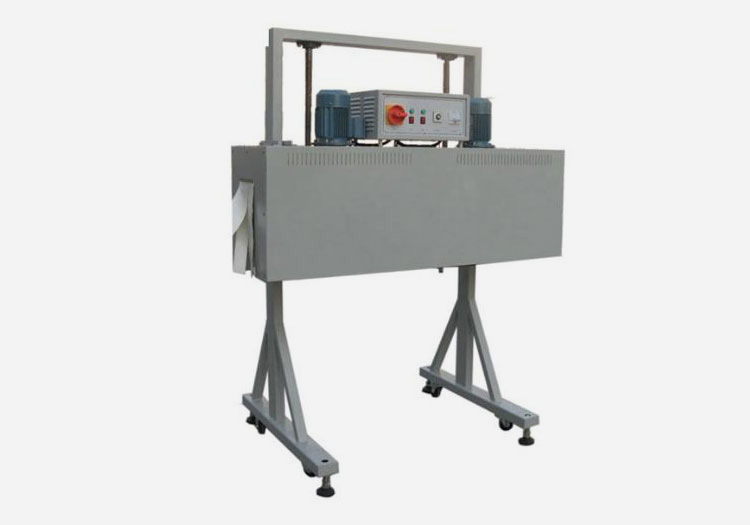 Since 1978, the word labels have served as the industry's global spokesperson for labeling and printing packaging. A label shrink tunnel is a machine that has been applied to shrink different materials. Besides them, the heated air system is mainly used in the label shrink tunnel, which is used to shrink polyethylene (PE), polyvinyl chloride (PVC), and polyolefin (POF) films.
Meanwhile, the airflow system has been applied to avoid bumps and bubbles in plastic film. The temperature and airflow velocity system must be monitored during processing. The label shrink tunnel has been applied in different industries for the purpose to shrink labels of cups, bottles, goods (such as cans), mineral water, etc.
2.How does Label Shrink Tunnel work?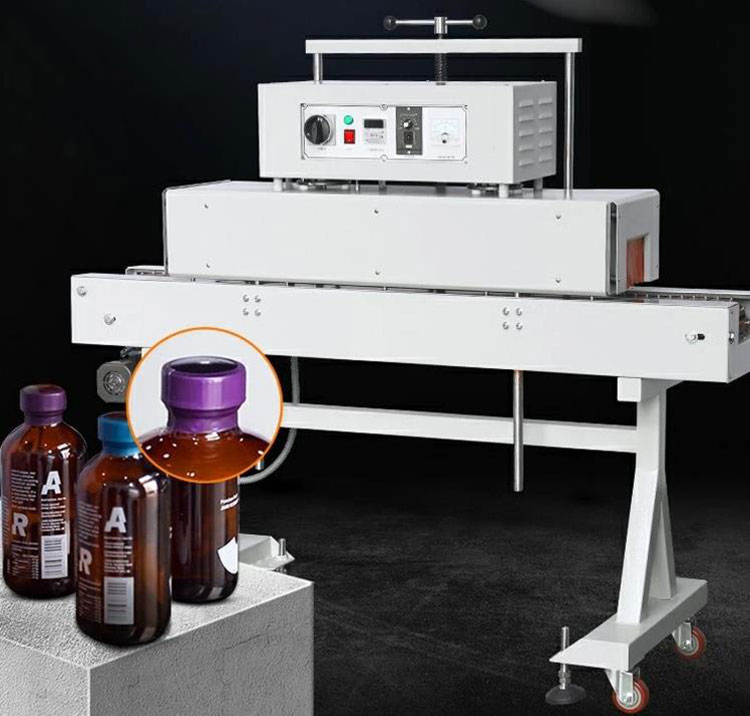 A label shrink tunnel usually maintains temperature by using heat and a conveyor (transporter) along with the chamber of the tunnel. Four main components involve in label shrink tunnel processing, including:
Heater Bank
Blower Motors
Conveyor
Control Panel
Let us discuss one by one,
Heater Bank: The basic component of a label shrink tunnel is the heater bank which uses a standard coil of the heating element. This heating element becomes heated when the heating comes on and the heat produced becomes wrapped around the central element. The air continuously recirculates which helps to distribute the heat throughout the tunnel.
Blower Motors: The second main component of the label shrink tunnel is the blower motors, which recirculate the heat produced from the heater bank. But if in case, if too much air is produced by the blowing machine so it could be possible that the shrink film becomes burned.
Conveyor: The label shrink tunnel transporter conveyances the products from the entrance site to its exit. The product abides time in the tunnel can be controlled able by adjusting the transporter speed.
Control Panel: The temperature and transporter speed can be adjusted by the control panel of the label shrink tunnel.
3.How many types of Label Shrink Tunnel?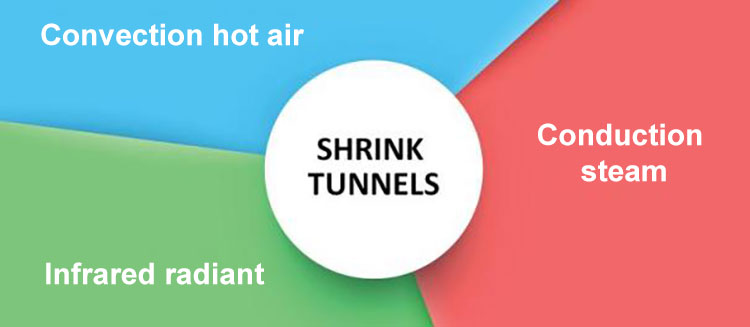 A label shrink tunnel operates to heat and transporter to maintain the temperature within the channel compartment. There are mainly three main types of label shrink tunnel which depend on heat production. These includes:
Recirculaing heat tunnel
Infrared tunnel
Steam tunnel
Recirculating heat label shrink tunnel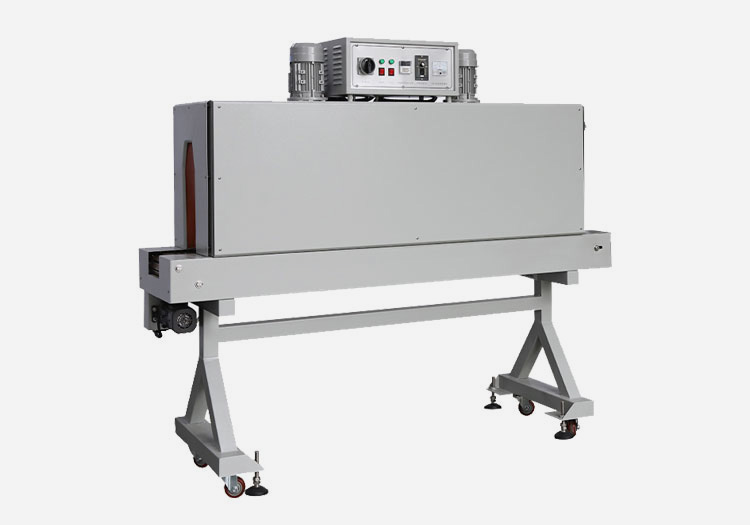 The conventional (hot-air tunnels) are less expensive and adaptable than others due to their uses. Besides them, any power source can be easily connected with such type of tunnel systems. During heating recesses, necks, and trenches, it considers the best type of label shrink tunnel system. For instance, other than the mentioned importance it also has disadvantages, such as this conventional heating system is not an efficient medium to provide and transferred heat. As a result, hot air tunnel temperatures are often greater to allow for sufficient heat transfer onto the surface of the film to initiate the shrinking process which may produce bad quality products.
Infrared heat label shrink tunnel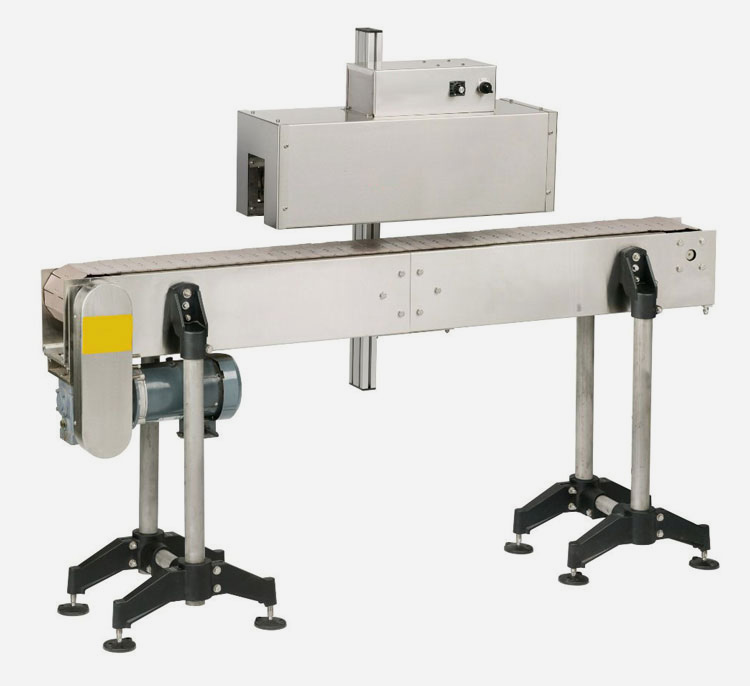 The infrared heat tunnels are designed based on the pre-heating containers. In the infrared heat chamber, the radiant system is the infrared heat. In such a type of heating system, the heat leftovers inside the tunnel generate an oven-like dwindling background. The infrared system produces high temperature so, due to its properties it may signify a punitive attenuation system and it is also very difficult to get better shrinking outputs.
Steam-based label shrink tunnel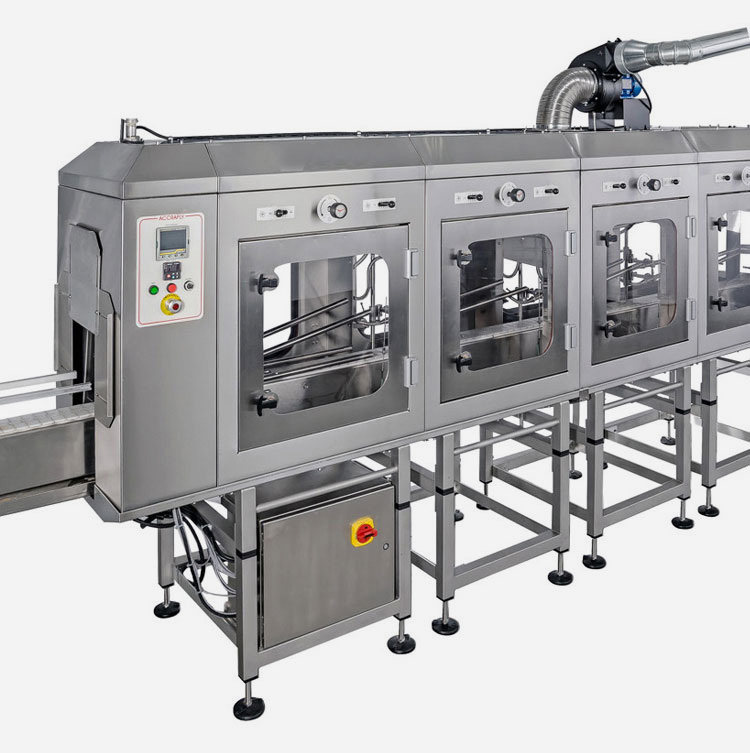 The steam tunnel has moderate application to the above two types and they also work with more variety of layers. The steam-based label shrink tunnel is more convenient and used for a variety of materials because it produced products with more finishing. Since the temperatures are low in the steam-based label shrink tunnel due to water so inside the tunnel would not be harsh as well.
4.What are the applications of Label Shrink Tunnel?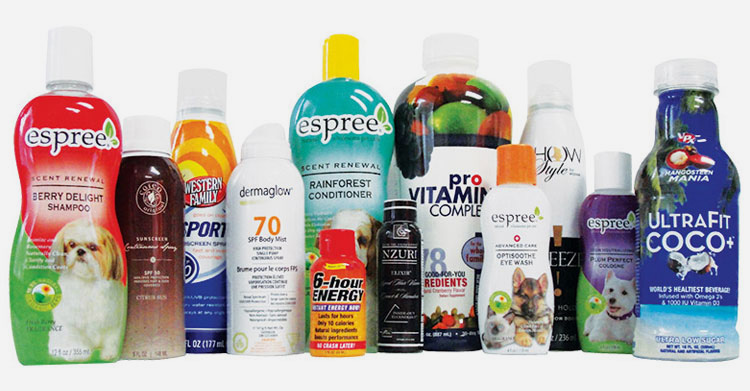 A label shrink tunnel uses continuously circulating hot air for shrinking labels of cups, jars or bottles, etc. It can be used to label the bottom, and also be used to label the bottle caps. It is more widely applied in numerous industries including pharmacy, cosmetics, foodstuff, beverages, and pesticides. It does not matter that the  In all the mentioned industries it is used to label plastic bottles, glass bottles or paper cups, etc. To shrink labels, the label shrinking tunnel is mostly applied for various products of beverages, cosmetics, electronic products, foodstuff, pharmacies, toys, hardware, video disc, book, etc. It also is used for sales promotions by shrinking labels from the variety of products.
5.What are the advantages and disadvantages of the Label Shrink Tunnel?
There is a variety of label shrink tunnel that uses heat to shrink, the most common are OPS, Pet, POF, PE, PVC, heat shrink wrap roll, etc. All three types of label shrink tunnel have different applications along with some disadvantages, such as;
 
Application
Disadvantages
Hot air tunnel

It is more compact than others

It is also less expensive

The small nozzles used to manipulate the airflow

Due to the nonstop flow of hot air, the  native environment could also be heated up

For better results, a custom engineer is required.

Infrared Tunnels

In the infrared heat tunnel, only the object's surface becomes heated.

Heat remains stable and not wasted in the surrounding systems.

It also has a more fast response time

It is less expensive and its heater is also noiseless.

If some object does not in the line if it is shadowed so it would not expose to heat. It may cause shrink problems

It does not produce a particular wavelength instead of, it produces a wide range of wavelengths. This produces flexibility issues, as a result, the flexibility of the heat tunnel become reduces.

The type of material, thickness, color, opacity, distance from the heater, and other factors will all alter how well different wavelength bands work.

Steam-based tunnel

It consistently provides heat at low temperature

 

It also provides a constant heating system for all the parts.

Steam generation heat is required

Not suitable for all kinds of materials.

The physical footprint of steam systems is typically greater than that of infrared or hot air tunnels.

Before packaging, drying is necessary because the wet produces corrosion problems
Conclusion
Among the other machines, the label shrink tunnel has been applied in different industries to seal a wide variety of products, which may include pharmacy-based, foodstuffs, pesticides, and others. The label shrink tunnel uses hot air to shrink the labels. Based on the heat provides, it has three main categories, such as re-circulating heat-air, infra-red heat label shrink tunnel, and steam-based label shrink tunnel. Besides them, the steam-based label shrink tunnel is considered a moderate application and has widely been applied.