Your Best Label Shrink Tunnel
Intelligent Shrink Temperature Control
Equipped With Stepless Adjuster
Anti Leakage Safety Protection
Label Shrink Tunnel
Allpack shrink tunnel is mainly used to shrink label of product in bottle shape, can shape or barrel shape with glass bottle, plastic bottle or paper cup. The label either on the top, in the middle, at bottom of bottle or wrapping the whole bottle is able to be shrank with different type model. It is widely applied in the industry of food, medicine, cosmetic and pesticide, etc. Allpack shrink tunnel is made of stainless steel with heat preservation which not only saves energy but also complies with the international safety standard. Allpack shrink tunnel has advanced design,stable performance,good shrinkage effect,is easy to operate and maintain.This machine has less energy consumption and high efficiency,it has creative automatic roll device can work continucusly, is ideal packaging equipment for industries.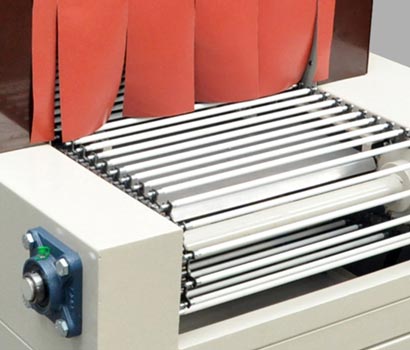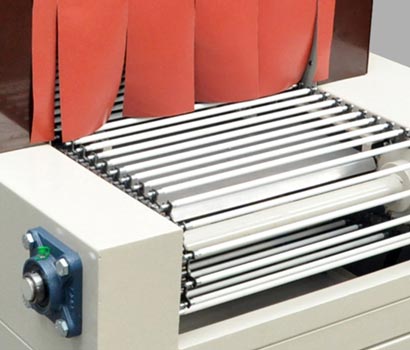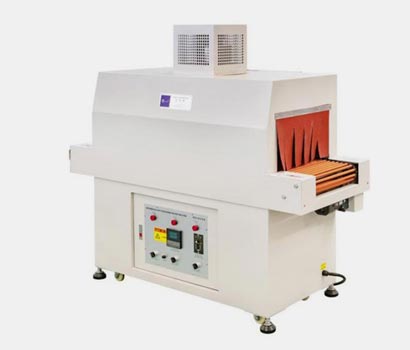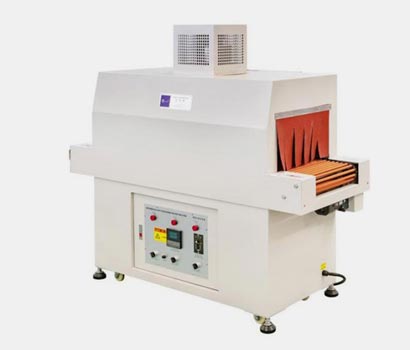 Allpack BS-1230 industrial label shrink tunnel is used to shrink labels of bottles, jars, cups and so on, no matter the labels are on the body, bottle or caps of bottles. The machine adopts hot air circulation technology, can do its working process quickly and precisely. This label shrink tunnel is widely applied in food, beverage, medical, cosmetic, agriculture industries, etc, it is suitable for containers with labels.
High-power Blowing Motor
Ground Bolts & Truckles
Adjustable Tunnel Height
Allpack BS-1230X high efficient label shrink tunnel is mainly used to shrink label products which are in bottle shape, can shape or barrel shape such as glass bottle, plastic bottle or paper cup. It is widely applied in industries such as food, medicine, cosmetic, and agriculture, etc. This label shrink tunnel adopts intelligent temperature control and the speed of conveyor is adjustable.
Low Power Consumption
Easy Operation
High Grade Control Panel
Allpack BS-1510G convenient label shrink tunnel is specially designed for bottle and cups, it consists of imported components so it has excellent performance, it is stable and can work smoothly. The label shrink tunnel is compatible with PET and PVC shrink films, it is electric driven mode so it can work fast. This label shrink tunnel adopts hot air circulation system, let the shrinking process more professional, as a result, the labels are neatly fitted on the containers.
Advanced Frequency Inverter
Digital Temperature Controller
Smooth Bottle Transportation
Allpack BS-1540 hot air circulation label shrink tunnel is a high efficient device which is used to shrink bottle labels, it is suitable for all kinds of labels, the products will be more beautiful and compact after shrank by this machine. This label shrink tunnel is simple to operate, flexible and safe, it has digital temperature control device which supports its shrinking effect. The height of the tunnel is adjustable, therefore the machine is versatile, it is suitable for a large amount of products such as food ,beverages, personnel care products, tableware, hardware, electronics, chemicals, medicines, etc.
Air Supply By Jet
Uniform Heating
High Temperature Resistant
Allpack BS-1540X hot air circulation label shrink tunnel is equipped with high power blowing motor which can guarantee its high working efficiency, and because of its hot air circulation system, the heat be distributed inside the tunnel neatly, to get a perfect shrinking effect. The label shrink tunnel is used to shrink the labels on bottles, cups, jars which are made of all kinds of materials, it has a wide range of application.
Long Service Life
Energy Saving
Stepless Conveying Speed Regulation
Label Shrink Tunnel: The Complete Buying Guide in 2023
What do you know about a label shrink tunnel? You may not be familiar with this machine but it is sure that the term label is clear to you!
Labeling is the key to show how authentic your products are. It helps you in choosing better packaging options for your items. You can display sufficient information on the products you manufacture. However, for this you require a label shrink tunnel with cost effective and efficient performance which can perform these tasks for you without damaging your products. To know all about this machine thoroughly examine the detailed article!
Add a header to begin generating the table of contents
1.What is a label shrink tunnel?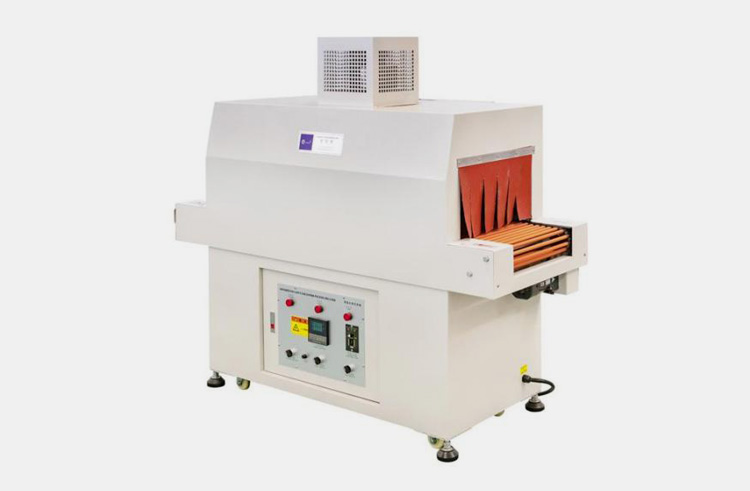 Label shrink tunnel is an advance machine with enclosed area used to shrink the labels over bottles, jars or cups etc. It is capable of carrying light to heavy duty cycle and generates thermal air through pores located inside tunnel that eventually creates shrinkage of label no matter the label is half, full or on cap only.
It can be utilized for too many products that's why almost every second industry is looking for its use such as beverage industry, cosmetic industry, pharmaceutical and many others. Moreover, it comes in many types depending on the nature and structure of machine.
2.How does a label shrink tunnel work?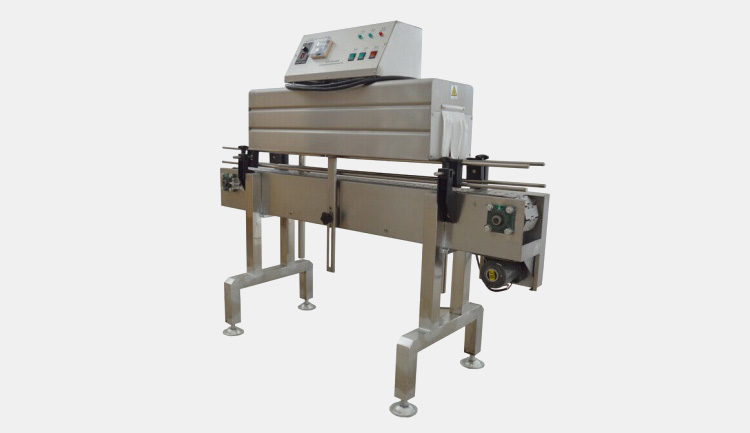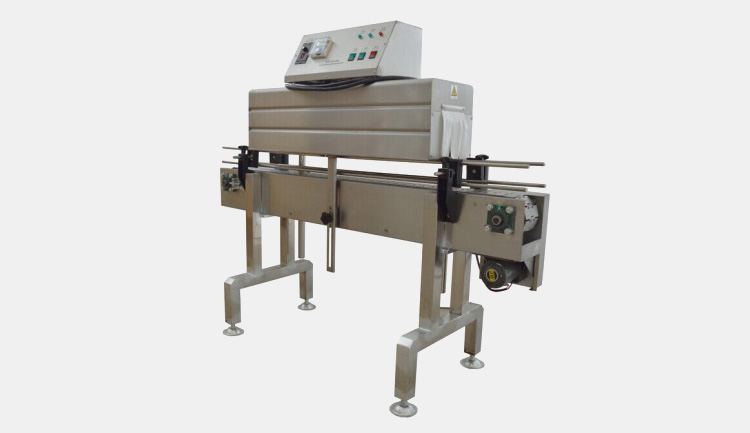 Have you any idea about how to operate this machine? The following points will let you enable to do so:
Label Application
This is what we call the initial stage of label shrinking process, when labels are either applied manually but mostly it is done by integrated machine. Labels are loosely dispensed over the bottles and conveyor belt take it forward.
Shrinkage Period
Now comes the second stage, here the actual process of label shrink occurs. When bottles are passed under the shrink tunnel, the constant waves of heat create the shrinkage of label the label firmly fitted around the bottle.
Discharge Phase
It is the final phase, when bottles are discharged through conveyor belt after getting shrinked.
3.Why should you use a label shrink tunnel?
There are many reasons which would compel you to select a label shrink tunnel. What are those benefits can acknowledged by understanding the advantages explained below:
Advance Technology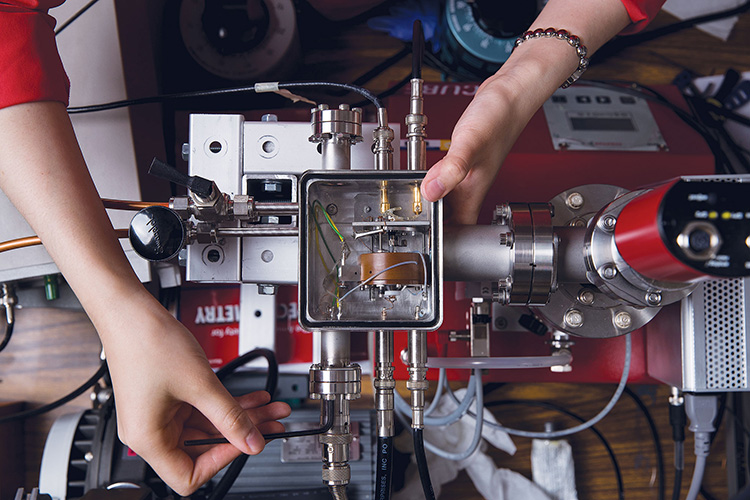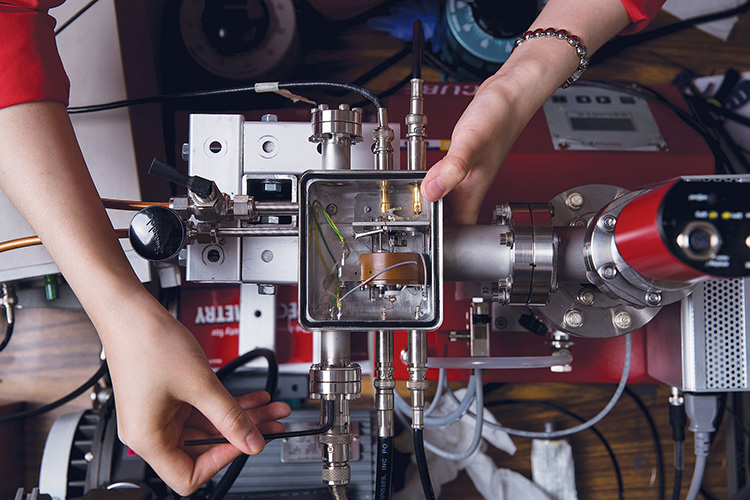 A label shrink tunnel is the result of advance technology which uses unique methods for beautifully shrink your objects. These techniques vary in nature in accordance with your demands like convection system, steam system and infrared heating system etc.
Accurate Result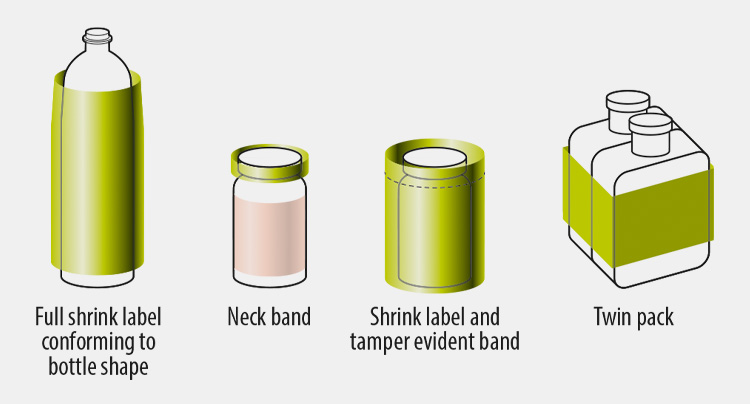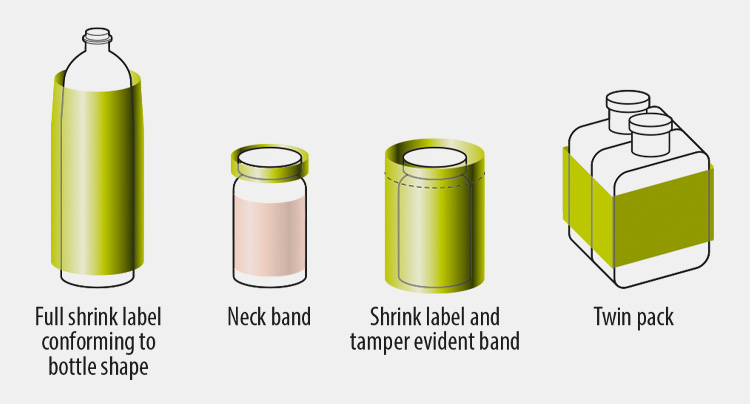 Why you are intending to go for a label shrink tunnel? Isn't it because it is something undeniable? The reason behind is that, labels provide the identity to your goods due to which your brand can be well recognized everywhere they are present. For this, a label shrink tunnel gives an amazing accurate performance to ensure your goods look appealing.
Precise Structure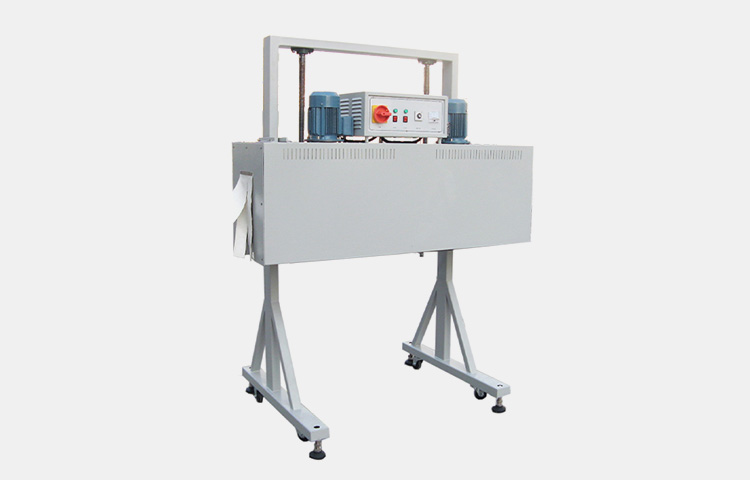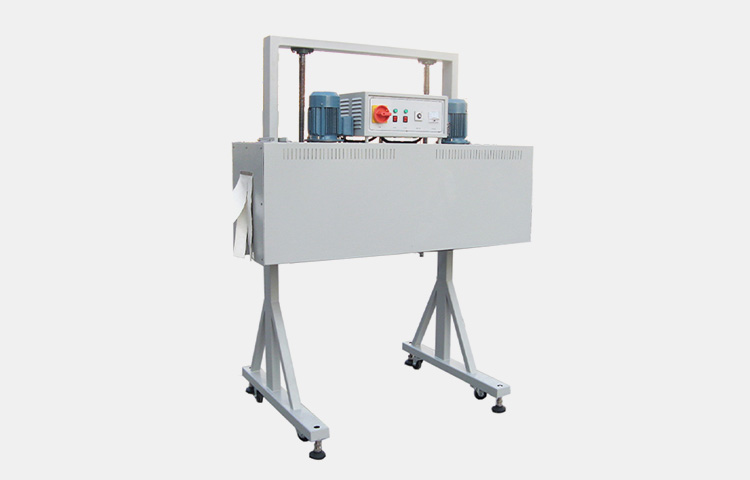 A label shrink tunnel is very precise and compact in design. You can easily move it to place wherever you want.
Easy to Use
This machine does not require expert team once you get familiar with its mechanism of action. It becomes easy to use and is cost effective.
Versatile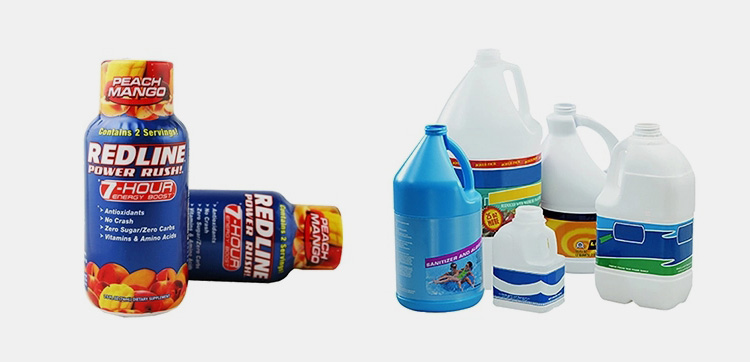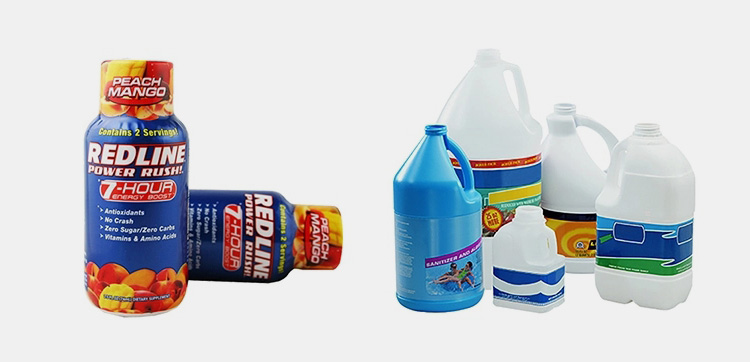 It is the great quality of a label shrink tunnel because it does not process one type of product rather objects of various nature with different designs, shapes and basic characteristic of being liquid or solid without damaging the interior of your bottles.
4.What are the basic components of a label shrink tunnel?
A label shrink tunnel is the combination of different components which you can know by reading the below descriptions about each part. They are:
Main Frame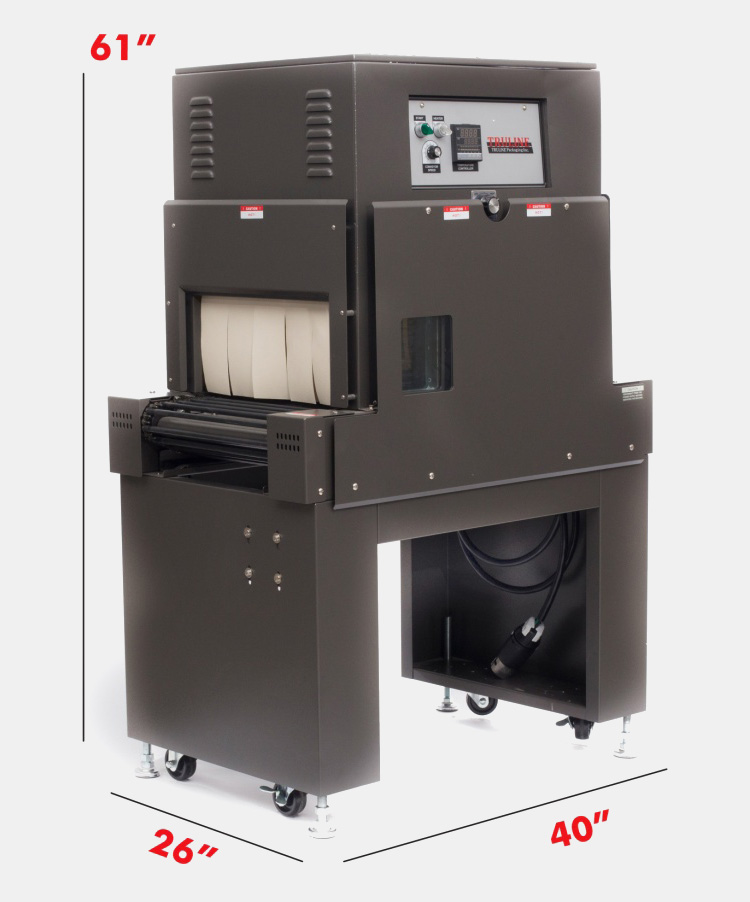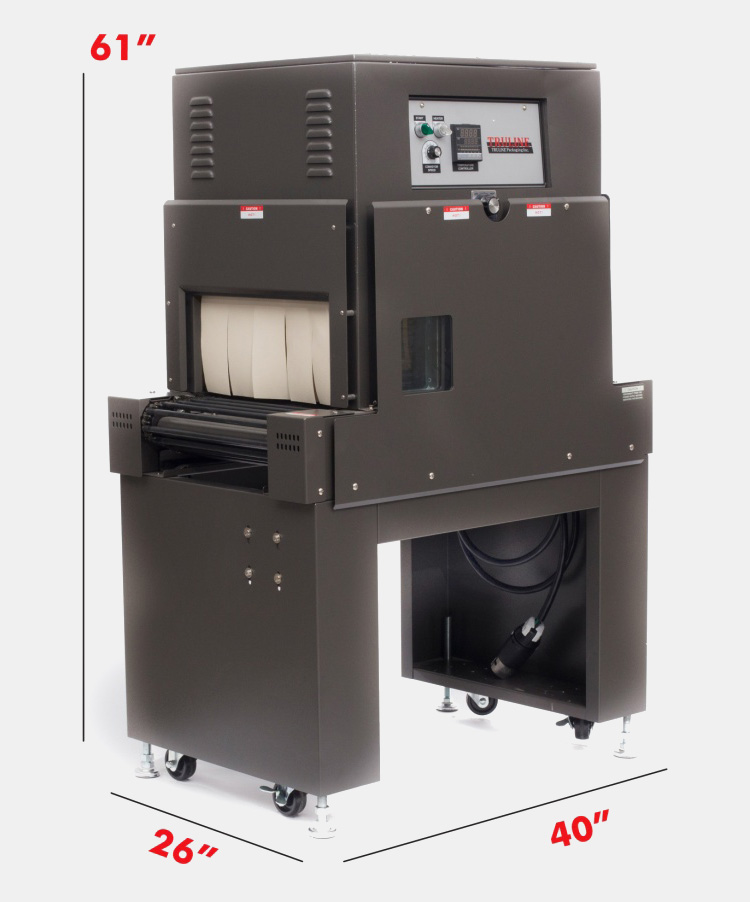 It comprises the whole body of machine including shrink tunnel, heating system, potentiometer, PC board, curtains. conveyor belt and wheels etc. The entire body is made up of pure quality stainless steel.
Straight Gravity Roller Conveyors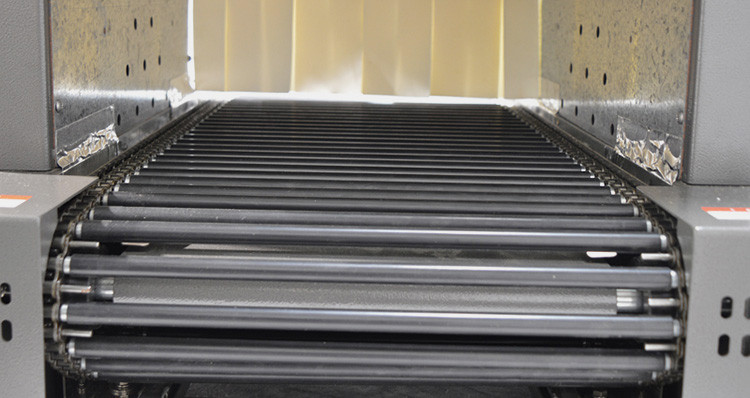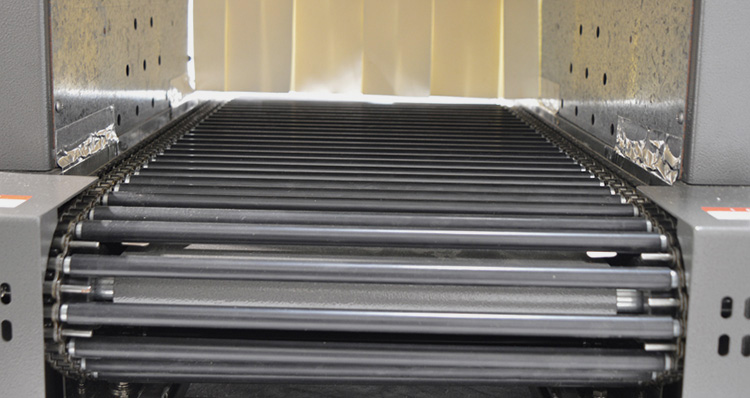 This part of machine consists of small rollers which are joined together by shaft. When machine turns the shaft, rollers correspondingly start moving the objects from one place of tunnel to the other end through gravitational force.
Curtains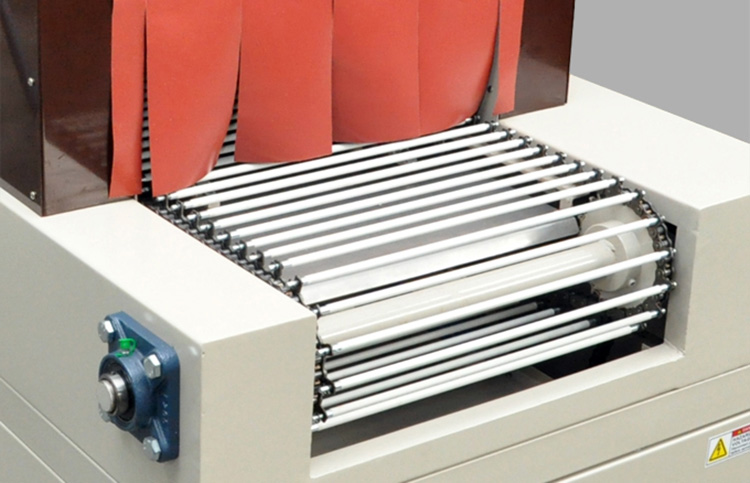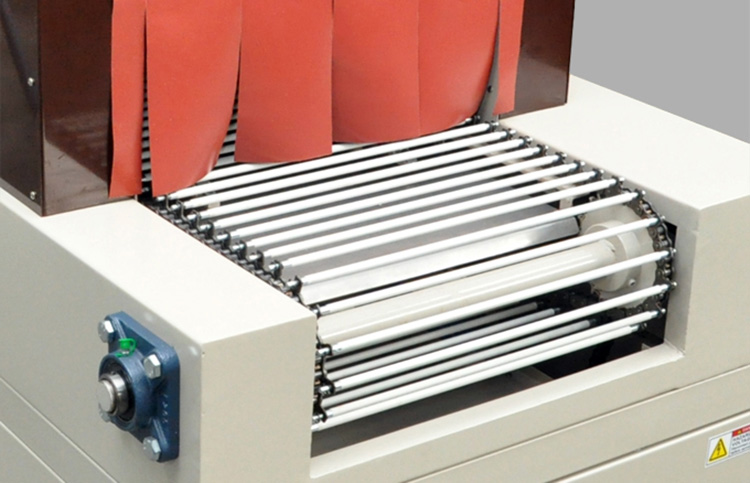 Curtains have major role in the process of label shrinking. They are prepared from silicone rubber and attached on both the sides of tunnel to reduce the risk of heat loss.
Impeller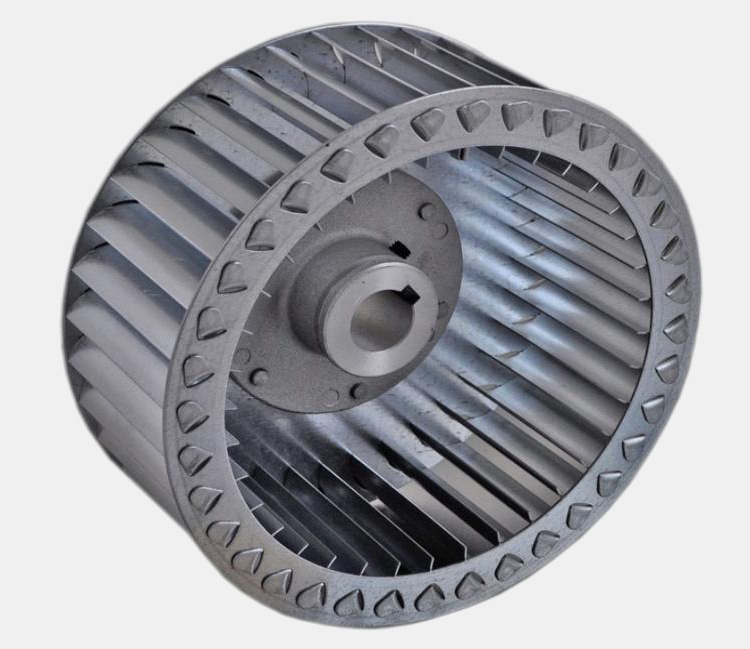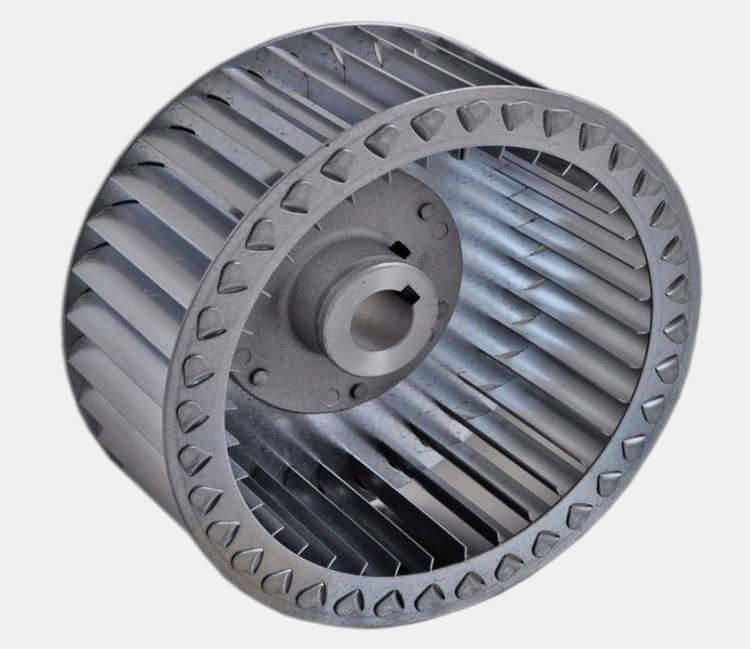 It is one of crucial part of label shrink tunnel with processing core task of blowing temperature inside the tunnel. Having round shape it consists of blades that resides inside the impeller and increase internal temperature as a result of rotary motion.
Conveyor Motor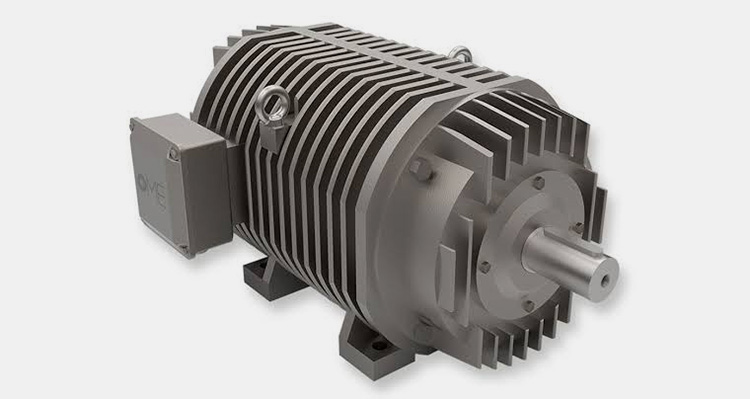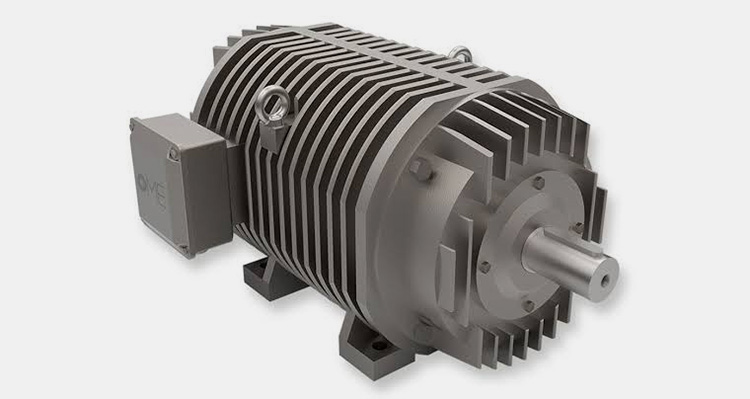 Conveyor belt motor is most popular machine that has been utilized for the purpose of continuing transportation cycle. In label shrink tunnel, it is the conveyor motor which energizes conveyor rollers for moving ahead.
Control Panel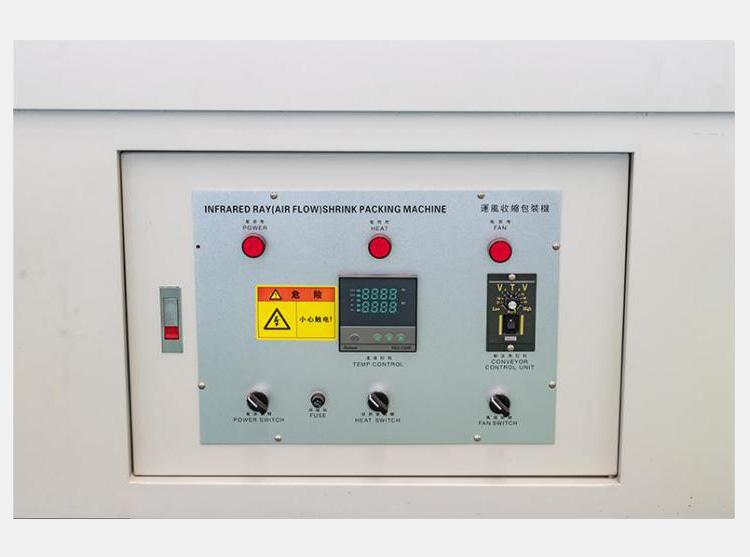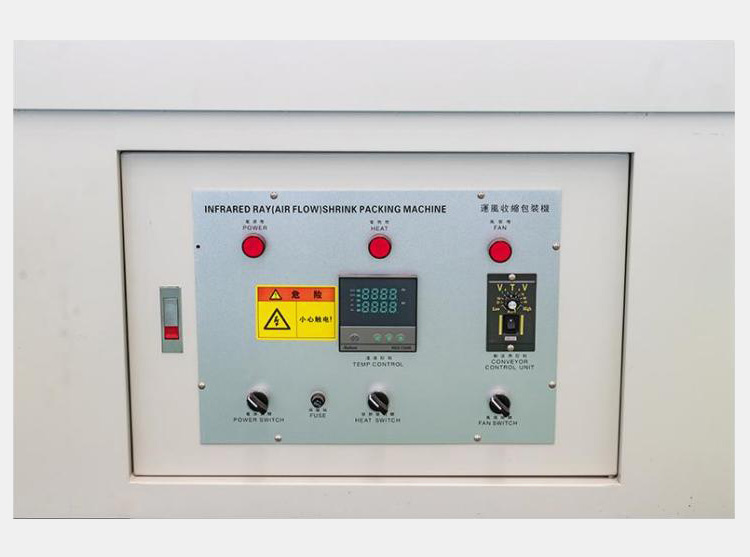 Like other parts, control panel also helps in the smooth running of your label shrinking process. It usually carries two control systems one for controlling the temperature and next for directing conveyor speed.
Heating System

This is the core part any label shrink tunnel needs as an inevitable for implementation of shrinking. The heat system varies according to the type of machine you use like heater bank and heat conductor which vigorously allow the transmission of heat towards objects.
5.Enlist the various kinds of a label shrink tunnel available in market?
This question is about various types of label shrink tunnels that exist. These machines can be differentiated on certain basis like their structure and automation etc.
On The Basis Of Structure
In this category we have basically three types of label shrink tunnels. To better get the idea about their functioning, structure and components follow the description given below:
Convective Shrink Tunnel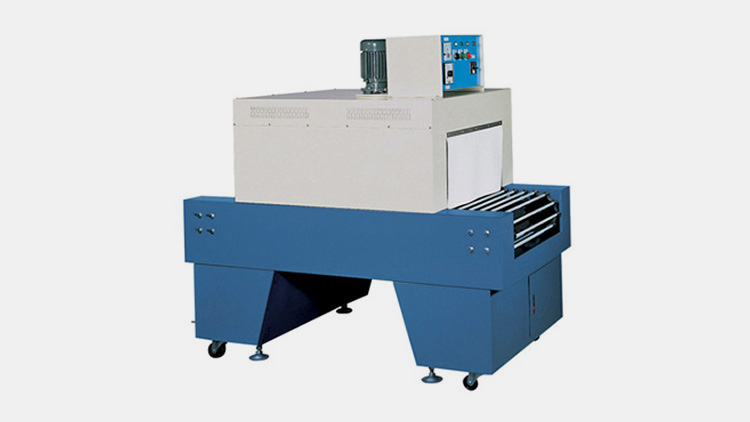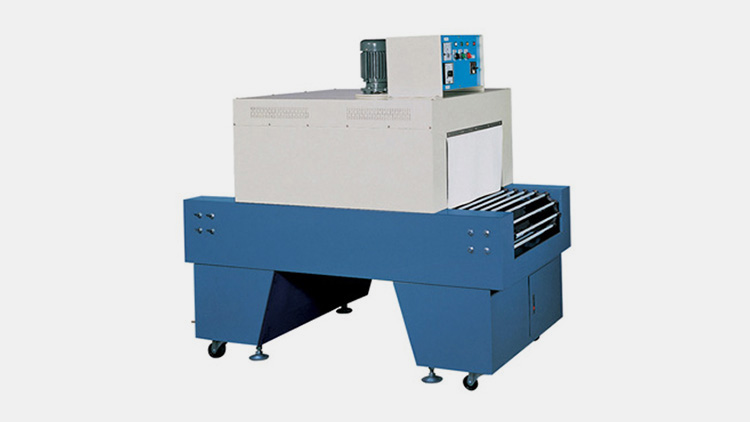 One of the most common type of label shrink tunnel is convective shrink tunnel. As the name indicates, it employs direct heat source for accomplishing the task of label shrinking. It can be found in fully automatic, semi automatic and manual model as well. Besides, you should go for one that suits your manufacturing requirements.
Working Principles
First, the containers are covered with desired design of labeling and put into the shrink tunnel. Conveyor motor starts the mechanism by moving conveyor rollers, eventually bottles are entered into an enclosed area where heat is generated by heater bank. The blowers help in dispersing hot air around the bottles so the labels around them could be well shrinked. Just after realizing the shrinking is achieved, conveyor belt move forward taking bottles over it and come out of the shrink tunnel.
Components
A heat label shrink tunnel is composed of stainless steel durable frame, conveyor belt, temperature controller, air blowers, conveyor motor, movable wheels, heater bank and tunnel etc.
Application
It can be used in numerous industries like beverage industry, food industry, cosmetic industry, dairy industry and pharmaceutical industry etc.
Steam Label Shrink Tunnel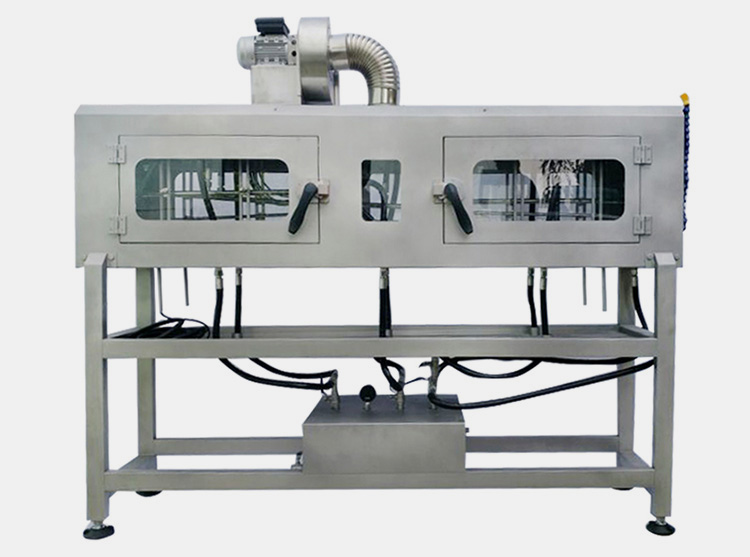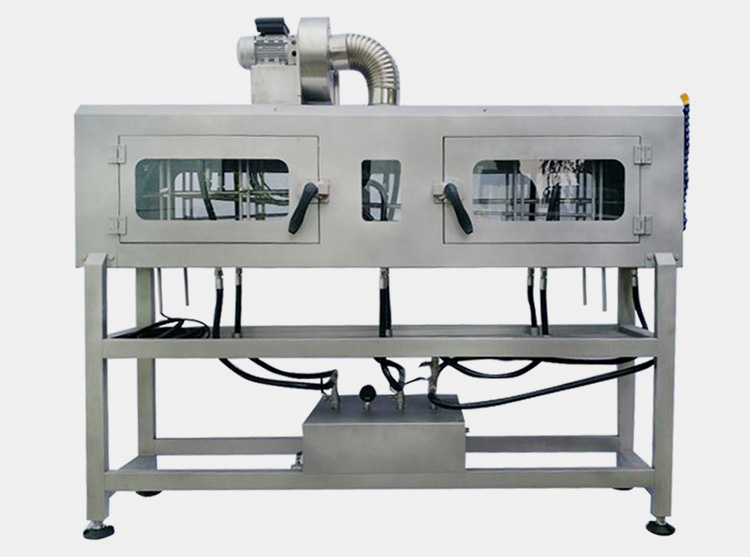 Unlike other types of shrink tunnels, steam shrink tunnel utilizes the steam instead of hot air. They are of two types one is standard and another one is self-contained steam shrink tunnel. They require water for executing the process of shrinking through steam. It is ideal for creating uniform result however, this machine is having expensive price.
Working Principles
The process of steam shrink tunnel begins after the machine is switched on. Water tank starts boiling and steam is delivered to tunnel through steam tubes. Products are placed over the running conveyor which then reach to the tunnel. Here the accumulated smoke of steam leads to extract the label around the products. These bottles are then discharged after getting out of the tunnel.
Components
Its structure is little bit complex with parts including water boiling tank, steam tubes, conveying system, temperature controller, speed controller, enclosed tunnel and steam generator for self-contained steam shrink tunnel.
Application
This machine has excellent performance as a result of which its presence can be found in hardware Industries, plastic industry, toys industry, winder industry and daily necessities items like detergent, shampoo and water bottles etc.
Infrared Shrink Tunnel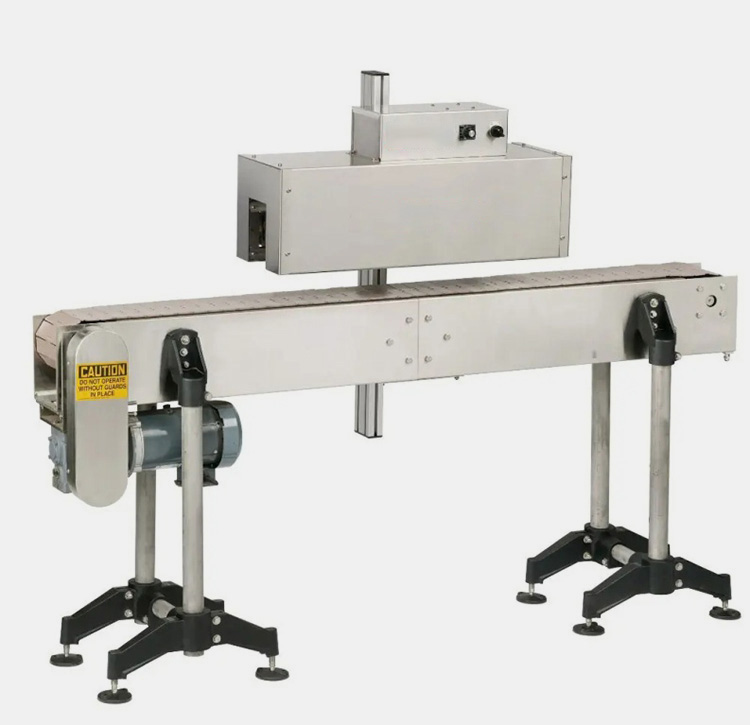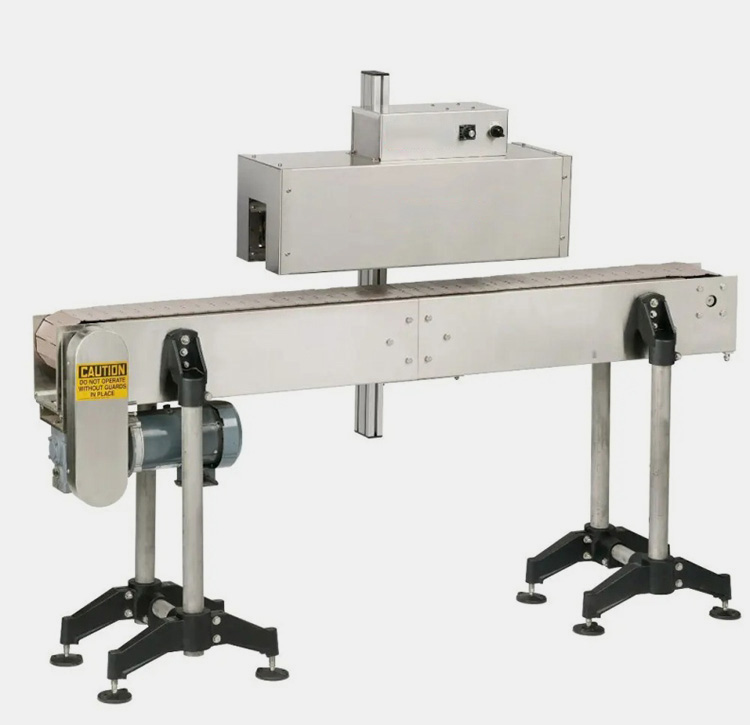 This type of shrink tunnel emits the electromagnetic radiation instead of hot air which makes it the best solution to objects requiring low shrinkage. It gives uniform heat to bottles and containers so they would give appealing looks. Furthermore, those objects like chemicals are more suitable to be processed by this machine due to its moderate temperature.
Working Principles
After placing objects over the conveyor machine is turned on and it starts the mechanism. When presence of object is realized the equipment release electromagnetic radiation which is absorbed by the label and it get settled firmly around the object which are further displayed by guiding rail in final form.
Components
The structure of infrared shrink tunnel is comprised of conveyor belt, infrared heating tube, curtains, driving motor, control panel, main frame and electrical system etc.
Application
This machine has different uses and mostly employed by the electrical wires manufacturing firms, chemical industry, pharmaceutical, nutraceutical and beverage industries.
On The Basis Of Automation
Fully Automatic Label Shrink Tunnel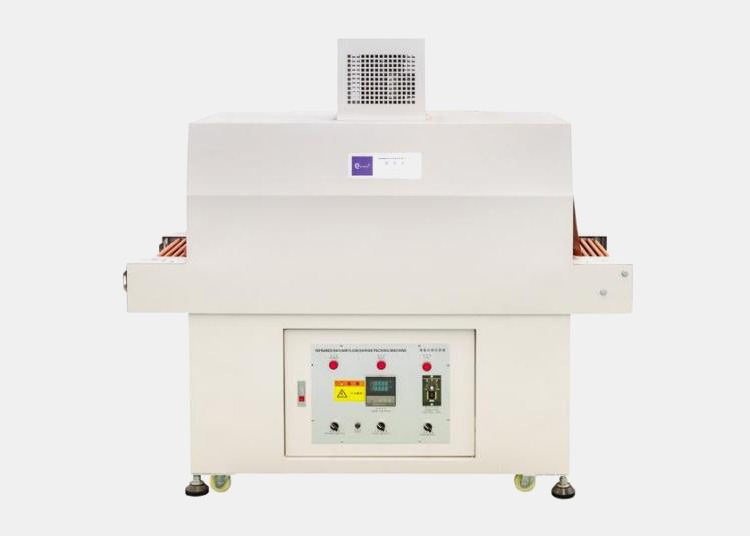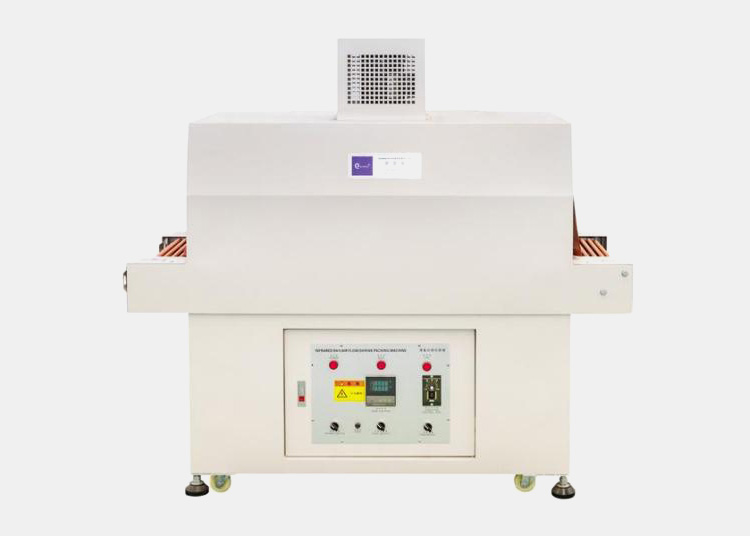 Automatic shrink tunnel is an independent machine that automatically execute the entire mechanism once setting is accurately done. It has fast production capacity, more adaptable and can be attached to various auxillary equipment.
Working Principles
Take start with setting up configurations and on the machine. The conveyor belt would then take the containers having surrounded circular labels and drop them into heat tunnel. The temperature created by heat sources would extract the label around bottlesvand result into alluring shrinking.
Components
The structure is combination of several parts including heating system, control panel, conveying system, hanging curtains, heat tunnel, bottle filling and loading system, label dispensing machine.
Application
Large scale industries are always looking for this machine like those of beverage industry, food, medical and grocery industries etc.
Semi-Automatic Label Shrink Tunnel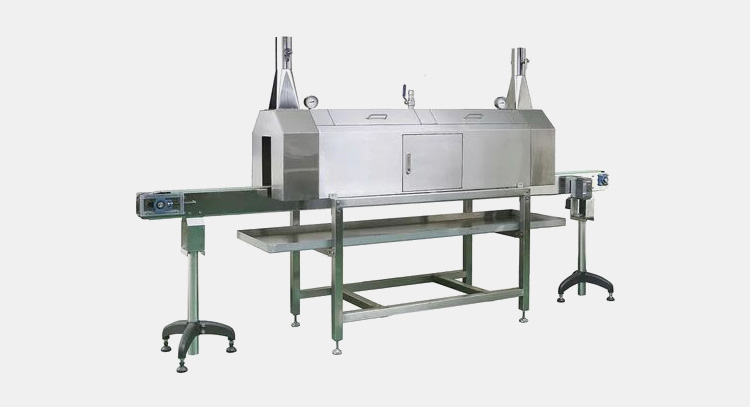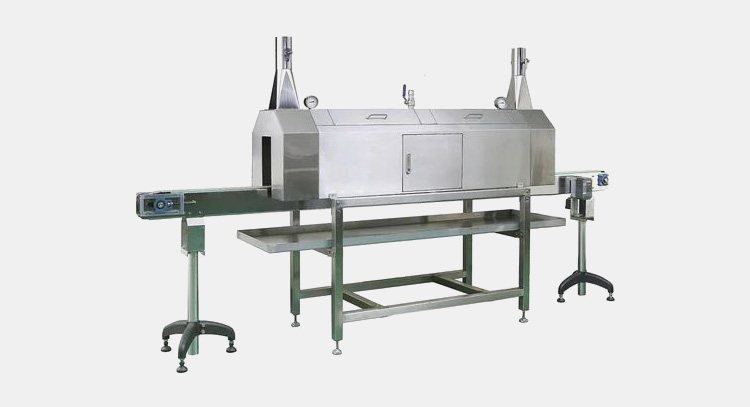 With effective performance and reasonable price semi automatic label shrink tunnel is a good machine requiring some amount of user interference. Moreover, it has the capacity to shrink label medium size production while consuming less energy.
Working Principles
An operator manually feeds the containers surrounded with loose plastic labels into machine. Guiding rail take them to tunnel where labels get stick to the bottles after that these are delivered by conveyor belt.
Components
It consists of heater, air blowers, main frame, temperature controller, conveyor speed controller etc.
Application
This machine is best suitable to enterprises associated with limited production like medium size cosmetic, hardware and food processing industries.
Manual Label Shrink Tunnel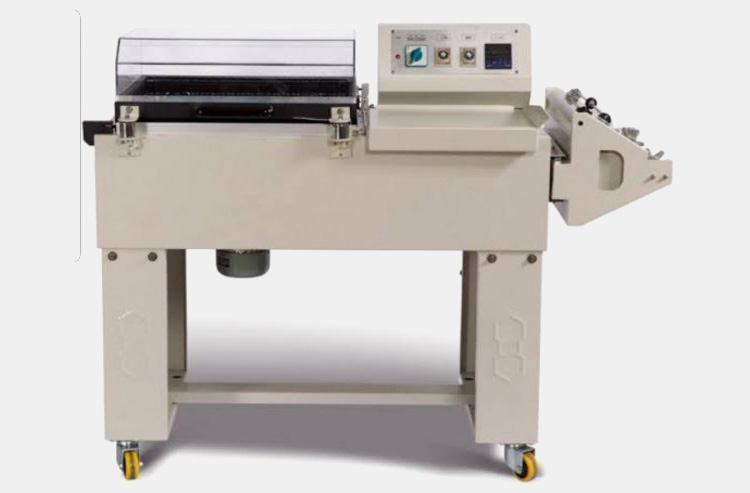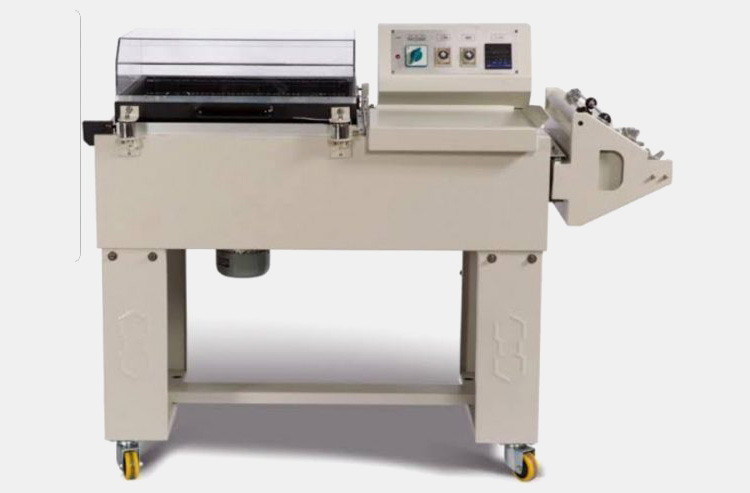 A manual machine is totally different from other types of label shrink tunnels. It totally depends upon the user for its functions. Although, it comes with cheap price.
Working Principles
User manually takes the object and cover it with label by grabing labeled film from roller. The product is kept into heating dome where label adheres the shape of bottle. The process completes here when object is discharged out from the machine.
Components
The machine is combination of different parts including label film roller, transparent dome, heating generator, table and cutting blades etc.
Application
It can be adopted for home use, in grocery markets and stationary shops etc.
6.Differentiate between the various types of a label shrink tunnel?
After knowing the detailed information about each type of label shrink machine, it's the time to point out the major distinctions among these shrink tunnels. So let's get started by viewing the tables below:
| | | | |
| --- | --- | --- | --- |
| No | Factors | Fully Automatic Label Shrink Tunnel | Semi Automatic Label Shrink Tunnel |
| 1 | Nature | It is an automatic machine based on self-relient principle that work as a stan alone equipment | While as, semi automatic machine is a sort label shrink tunnel that looks for the assistance of an operator |
| 2 | Process | It runs on automation basis thus has fast and easy performance | Its process is slow and requires constant directions from user |
| 3 | Structure | Structure of this machine gets complicated when auxiliary devices are attached to it | With small footprint it has simple structure |
| 4 | Performance | It has extraordinary performance with optimum capacity ratio | Its performance is normal compare to fully automatic machine and capable of processing small volume |
| 5 | Application | It is used in big enterprises like beverage, medical, food and chemicals etc. | It is preferd for medium size manufacturing first like electronic, cosmetics and pesticides etc. |
| 6 | Machine | | |
| | | | |
| --- | --- | --- | --- |
| Factors | Convection Shrink Tunnel | Steam Shrink Tunnel | Infrared Shrink Tunnel |
| Definition | Convective shrink tunnel uses direct heat in form of hot air to shrink labels. | Steam shrink tunnel is a type of equipment that indirect heating method and utilizes steam for shrinking. | Infrared is totally different kind of shrink tunnel which emits electromagnetic force for creating shrinking. |
| Process | It is fast process due to fluent blowers which spread hot air. | This process is somehow slow because it uses water which takes time for boiling. | Process of infrared shrink tunnel is also efficient as the radiations are quickly absorbed by the labels. |
| Structure | It is made up of standard parts like air blowers, heater bank, conveyor belt etc. | Its structure is different with water boiling tank, steam tubes and main frame etc. | Its texture is unique with infrared radiator, adjustable upper and lower frame. |
| Application | Its area of applicability is vast enough like in beverage, food and hardware industries etc. | It is mostly utilized by industries dealing with sensitive objects such as medicines, chemicals etc. | For electronic industries, food and pharmaceutical Industries it is admired for giving uniform and sttractive looks to objects. |
| Machine | | | |
7.In which areas a label shrink tunnel is widely used?
With precise structure and easy performance, a label shrink tunnel is quite popular that's why every small to large industry is keen to bring it into usage. What are these industrial sectors? They are:
Beverage Industry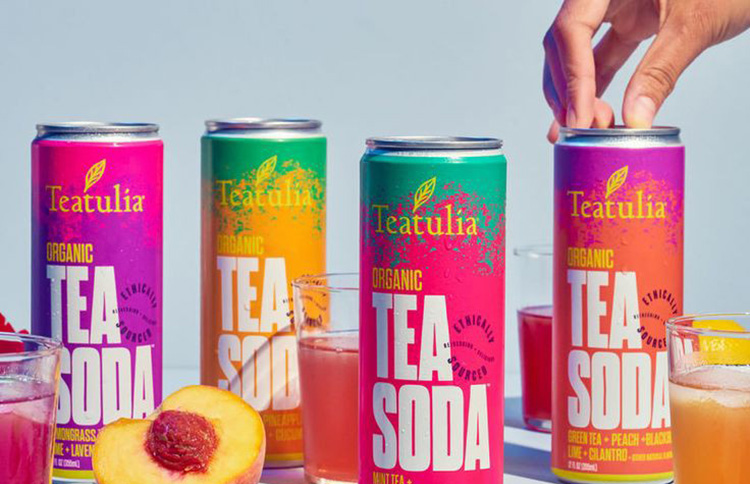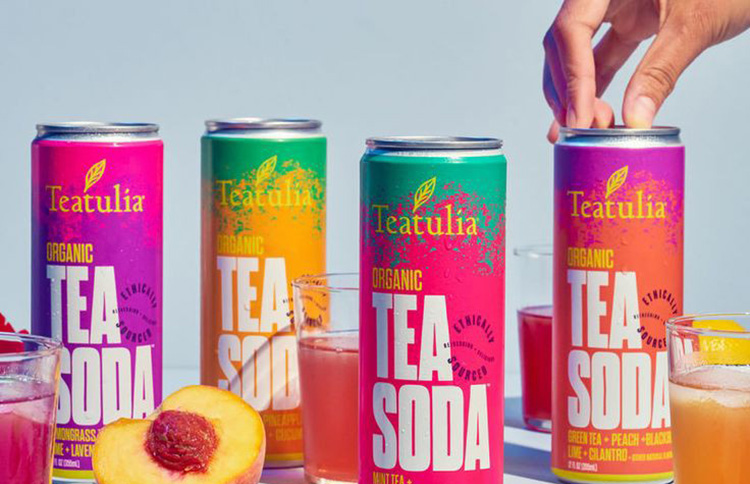 It can be also called as drinks industry. Variety of bottls containing cold drinks, mineral water, wine and juices are some common examples of beverages which are processed by the label shrink tunnel.
Dairy Industry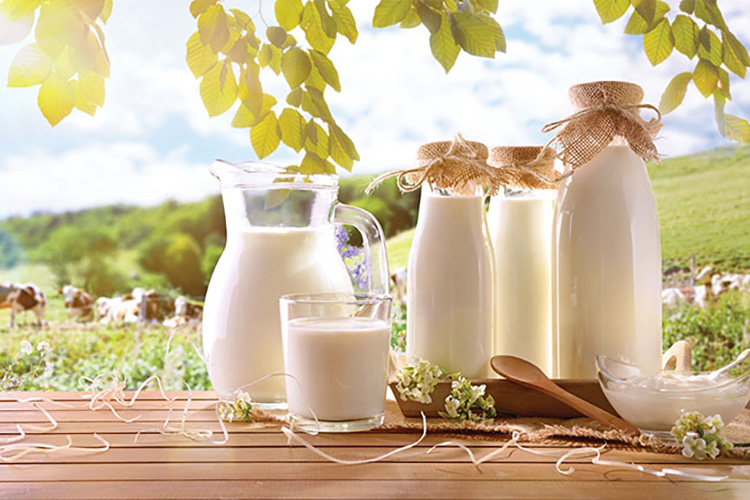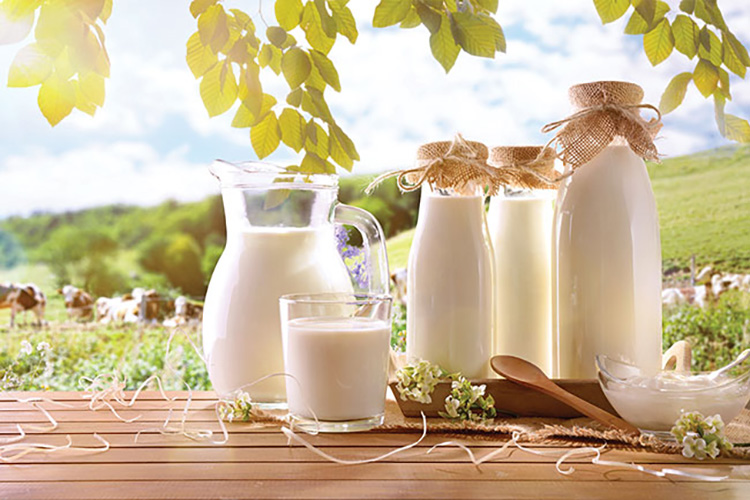 All those products that are prepared from milk such as cheese, condensed milk, butter and milk itself come under the term dairy industry. They are individually packaged in bottles and jars and covered with plastic labels which are shrinked by a label shrink tunnel.
Food Industry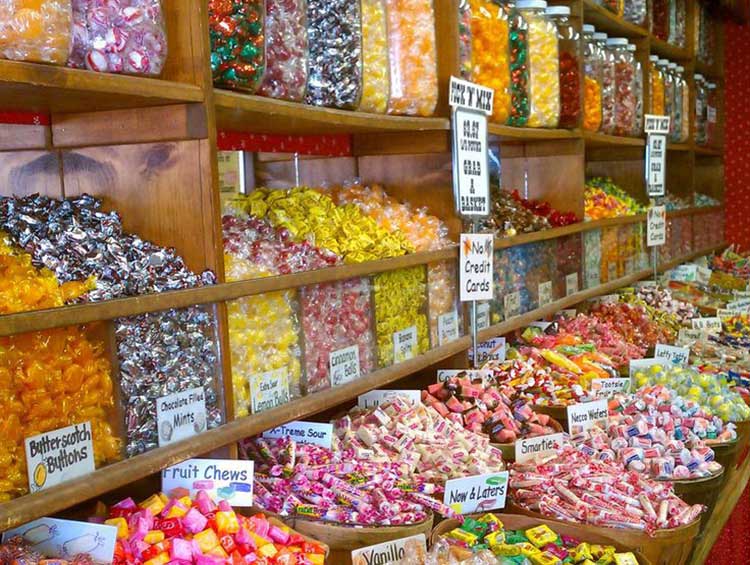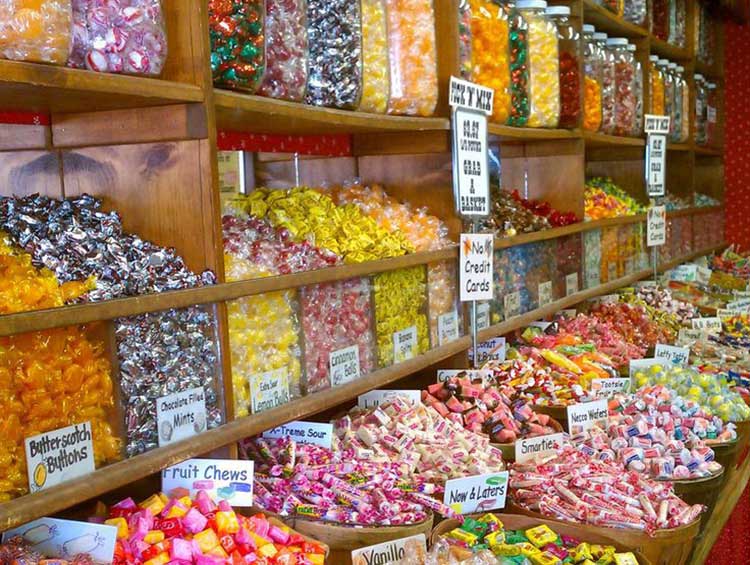 This machine is also utilized by solid food products like bottles of condiments, pickles, jam, ready-made food and candies etc to better assist the customers in selecting them.
Stationary Industry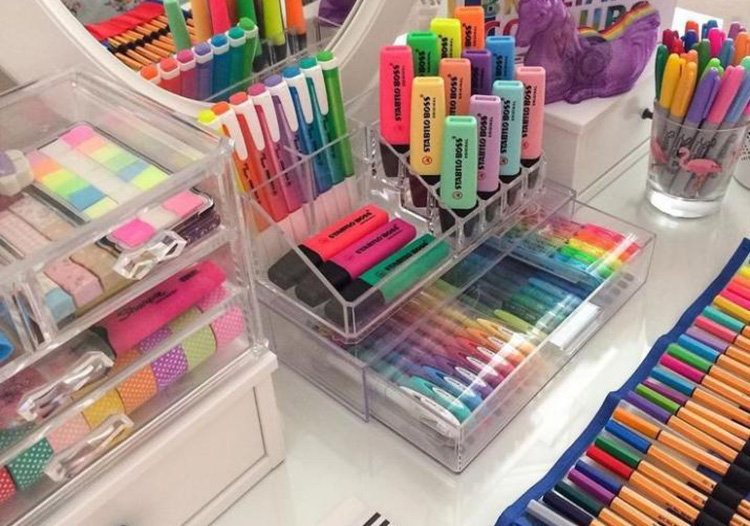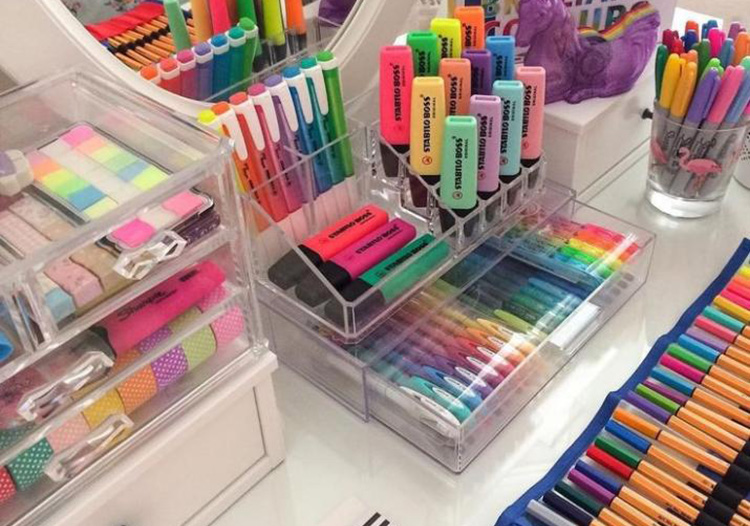 Different stationary items including pencils, pens, books etc are often labelled with shrink film for displaying brand and preventing product damage.
Electronic Industry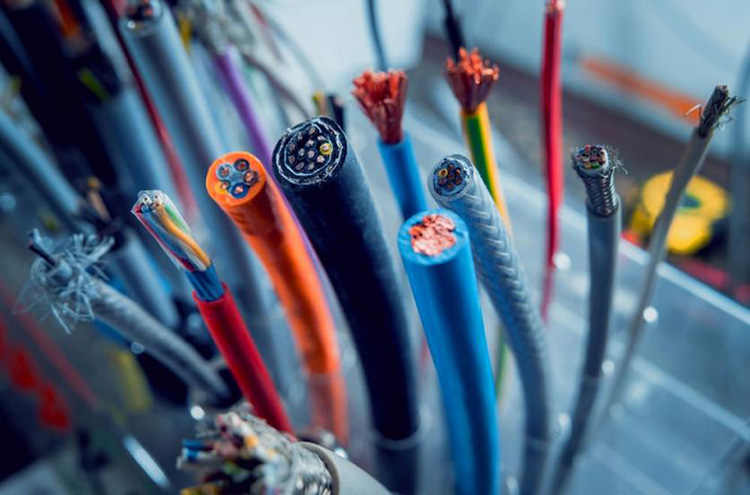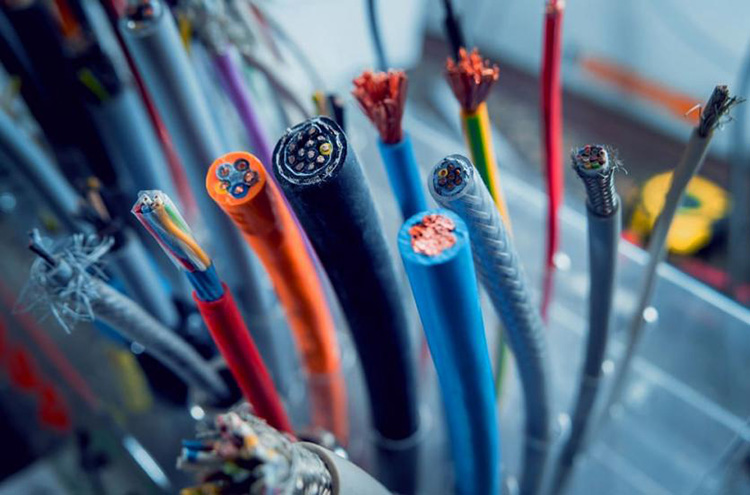 Most of the electronic industries look for a label shrink tunnel due to its high shrinking quality. Especially infrared shrink tunnel is employed for shrinking the cables, wires and other electric circuits.
Cosmetic Industry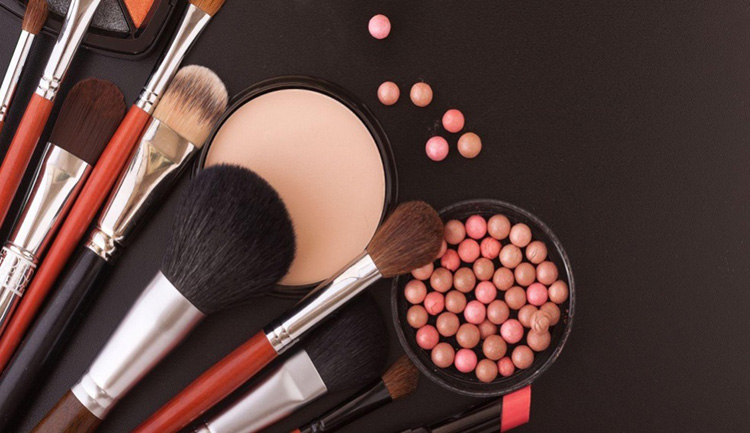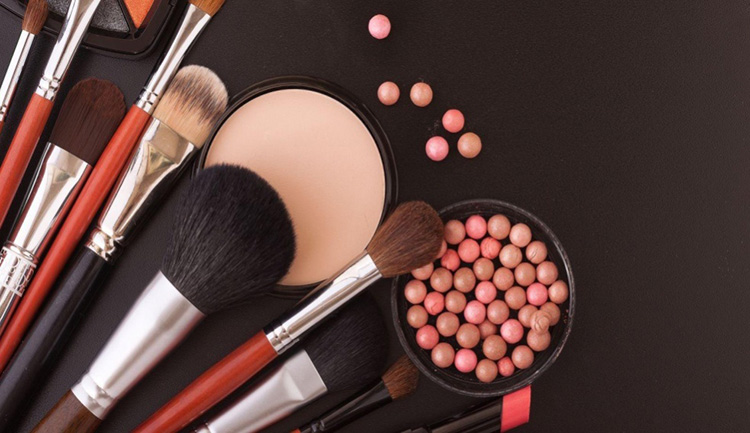 Most of the skin care products we use in our daily life can be called cosmetic items like lotion, facial creams and makeup accessories. People preferred to use quality products in order to reduce the risk of skin damage. For this reason, number of reputable cosmetics suppliers have adopted using this machine.
Medical Industry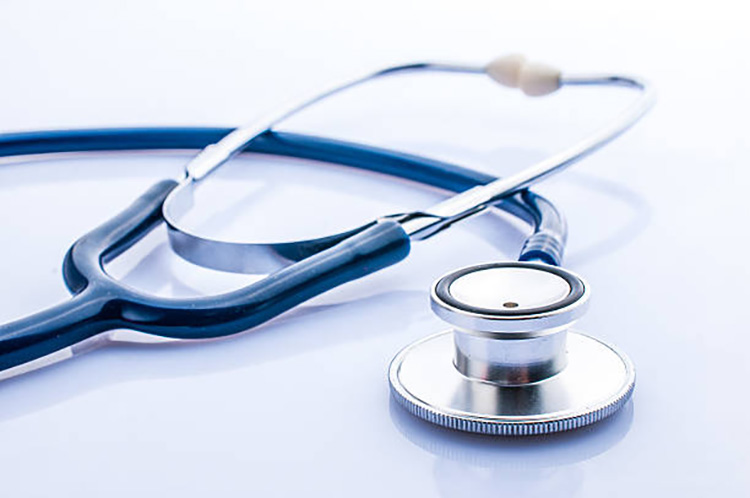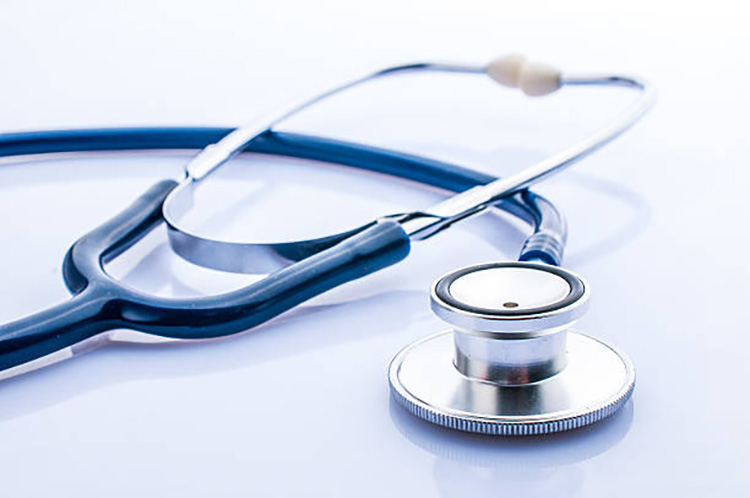 Whether it is a matter of packaging medicines or surgical instruments hygiene is the first priority of every medical industry. But this is made possible only through the safe, easy and accessable technology of label shrink tunnel.
Pesticide Industry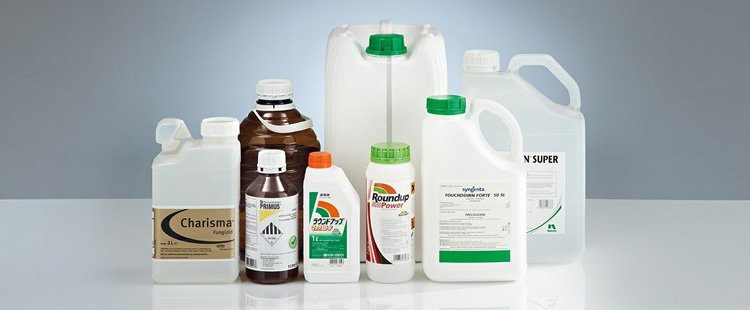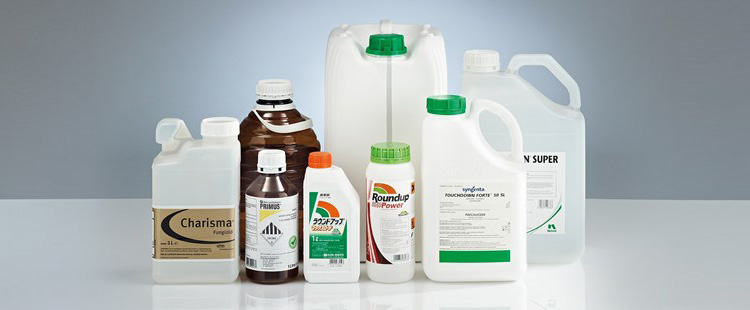 Pesticides are substances which through which insects are killed which cause damage to plants. However, these substances are harmful for humans, that's why for their secure packaging a label shrink tunnel is used.
Hardware Industry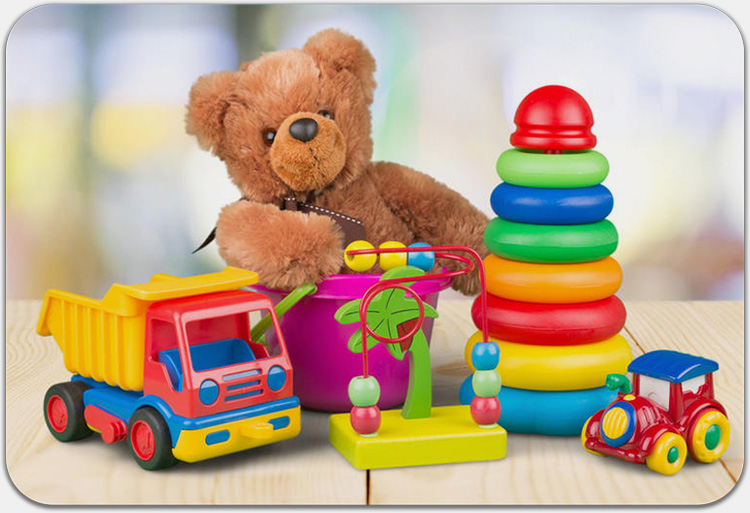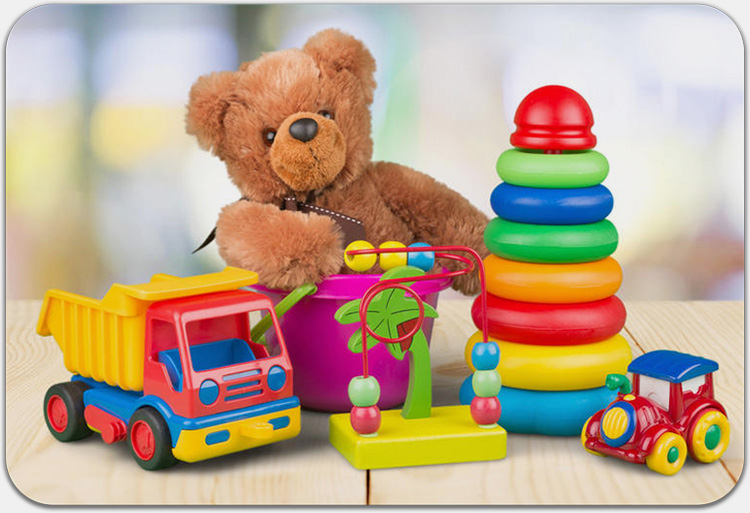 This is a broad term which carries huge number of materials under its umbrella. For instance plastic, metal and glass are the few prominent objects which are suitable for processing by a label shrink tunnel.
8.What are the support devices for a label shrink tunnel?
If you are using label shrink tunnel for bulk goods or your production line is too large then you may require certain additional devices to integrate with the main shrink tunnel. What are these equipments can be understand by following points:
Liquid Filling Machine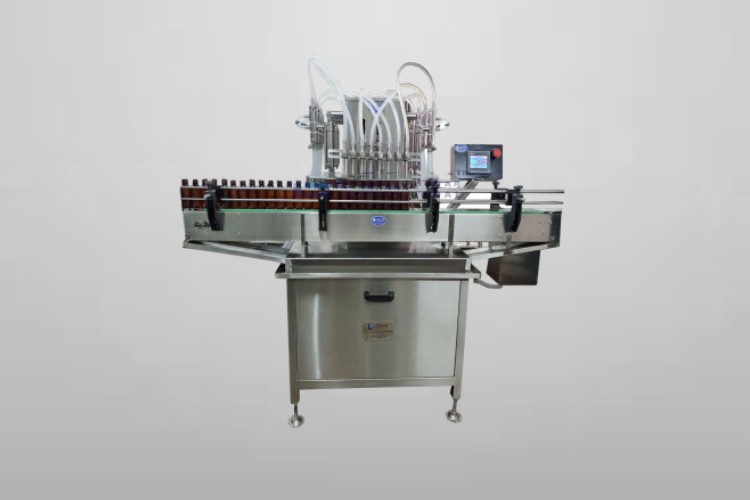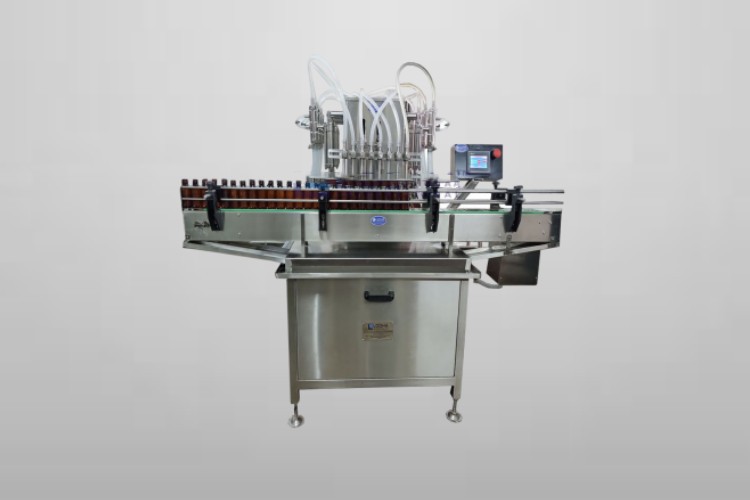 Liquid filling machine one of the important equipment ever needed in beverage industries and pharmaceutical Industries to integrate with label shrink tunnel. It consists of many parts among which most prominent is the multi pipes through which it fills the bottles with liquid. By connecting this machine with shrink tunnel you can get efficient results.
Bottle Capping Machine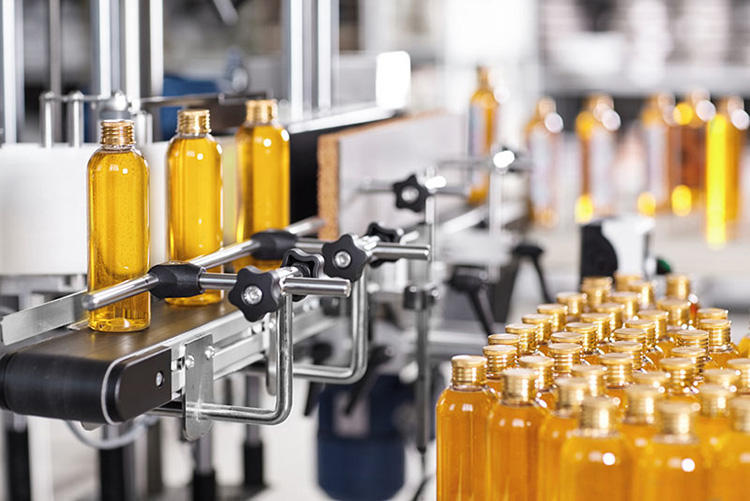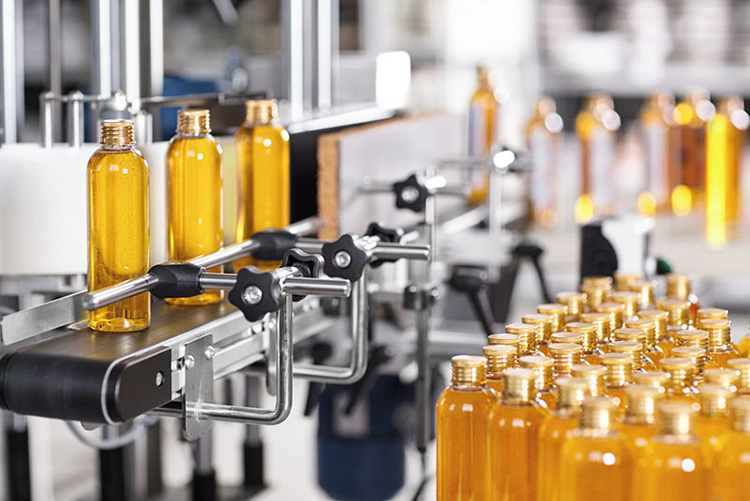 Bottle capping machine is advance technology that carries out a prime task with an outstanding performance. It has been widely used as stand alone device to cap the bottles having liquid or solid dosage. You can also use it with a label shrink tunnel for unstoppable flow of working. All the caps are first loaded in its hopper which gradually come in downward direction one after another. When bottles are passed through in circular motion caps are dropped down and create grip over bottle opening after which capping motor tight them. Directly after discharge, these bottles are delivered towards labeling and shrinking.
Induction Sealing Machine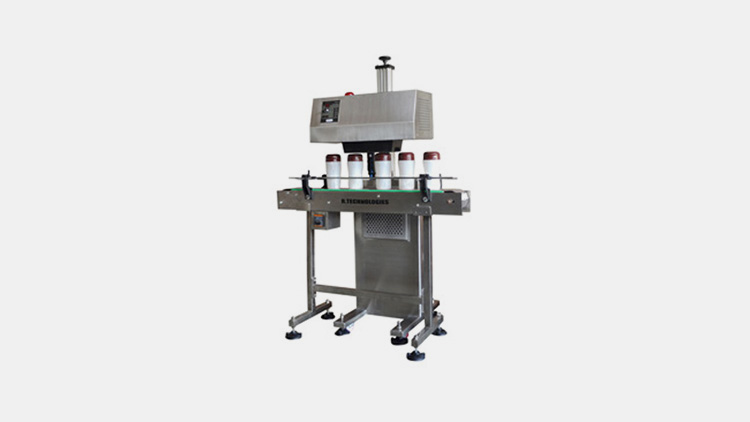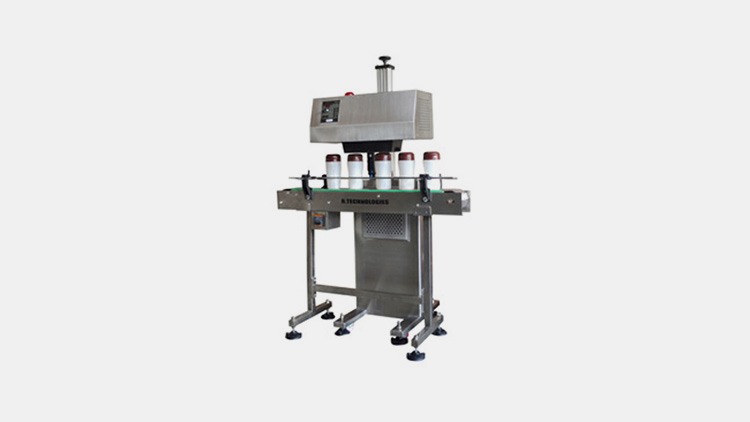 An induction cap sealing machine can be described as the electromagnetic equipment that is employed to create hermetic sealing of aluminum foil inside the caps of plastic or glass containers by non-contact method. Its main objective is to prevent leakage consequently prolongs the product shelf life. Various items like medicines, creams, oil and lubricants are often induction sealed for safe packaging.
Bottle Inspection Machine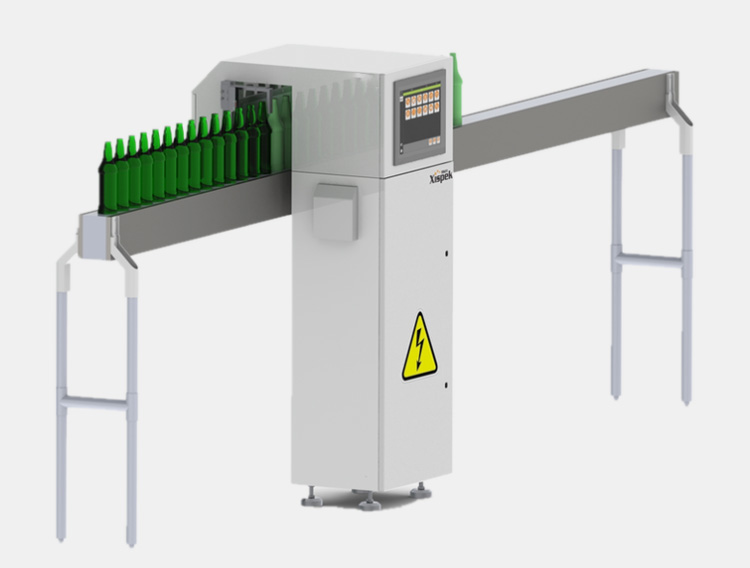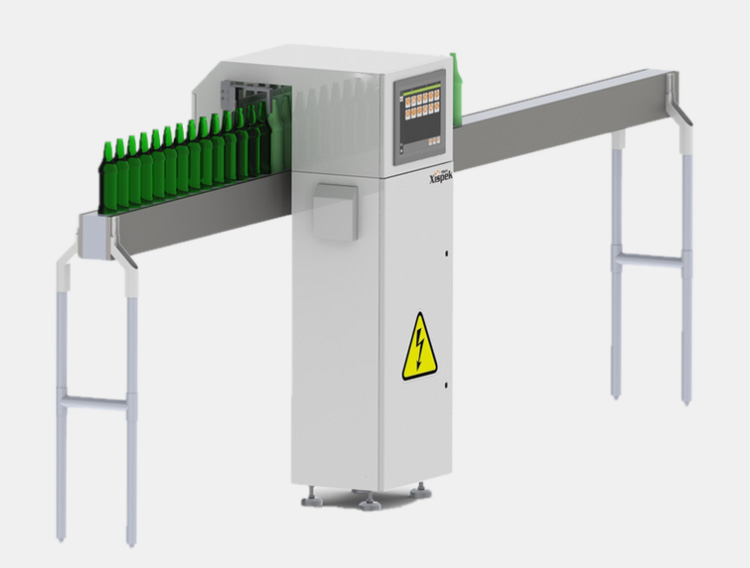 Another auxiliary device is a bottle inspection machine which helps in assessing the loaded bottles. It reduces the risk of contamination, imperfections and rejects the bottles which are empty and unlabeled.
Sleeve Labeling Machine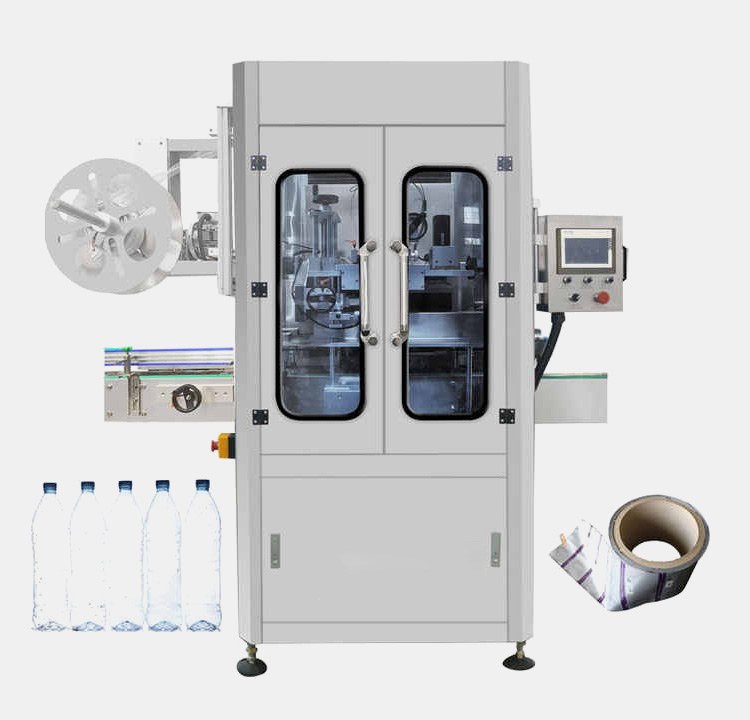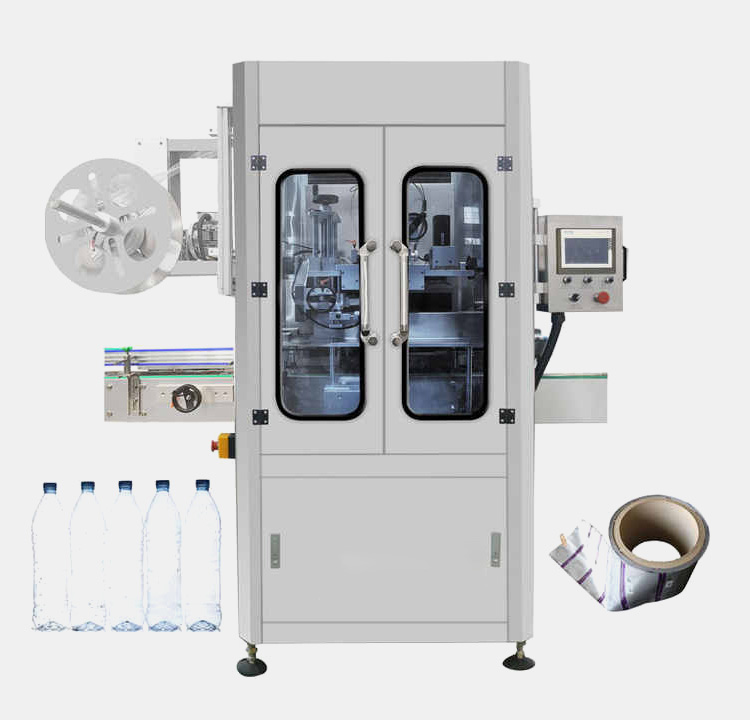 9.Are there any drawbacks of a label shrink tunnel? If yes explain them?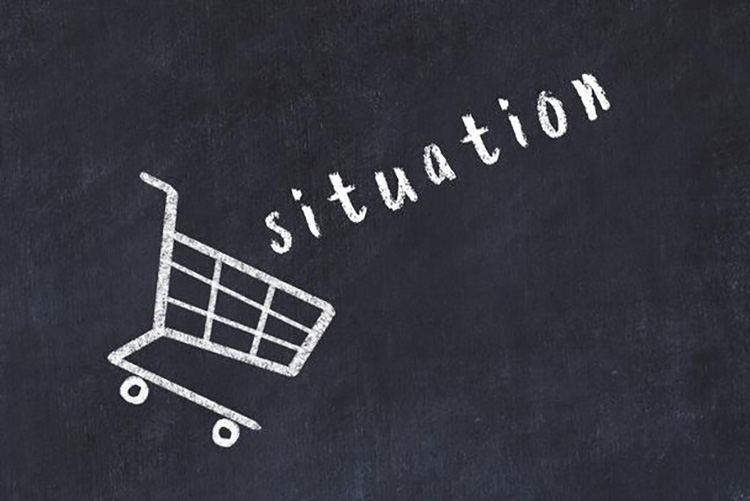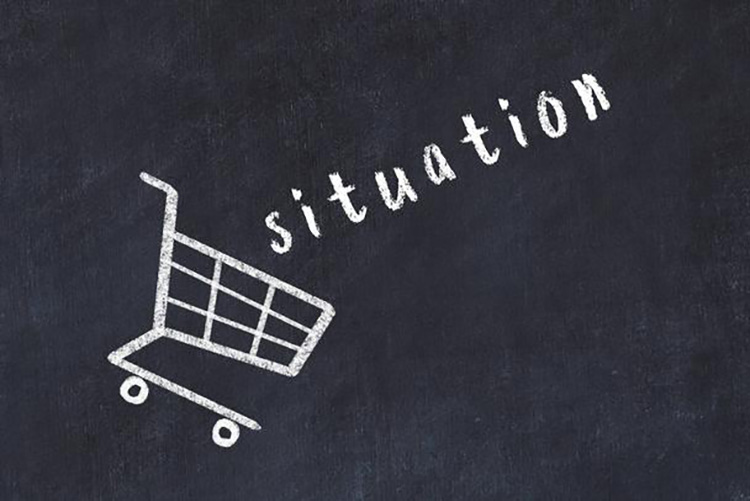 Along with lots of benefits you should be also aware of the defects every label shrink tunnel comes with. These are discussed below:
Large Size
One of the biggest flaw of this machine is it requires really huge space if you are including it to complete the production line. Because automatic label shrink tunnel would require you for whole mechanism like that of bottle filling machine, capping machine and inspection machine etc.
Expensive
Another disadvantage is its high cost. Even it becomes more high if you want to purchase an infrared shrink tunnel because it has good performance of exact labelling.
Need of Experts
Shrinking the labels of your bottles is not an easy job rather it requires proper maintenance and execution of machine. It would definitely needs a team of an experts having good experience of operating such machinery. This will add to your economic expenses.
10.How would you troubleshoot the problems if confronted during operation?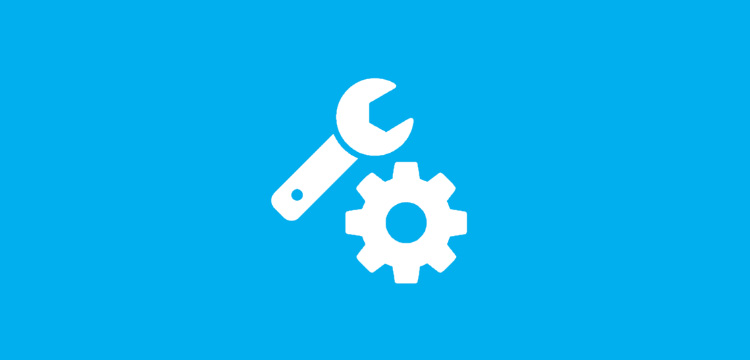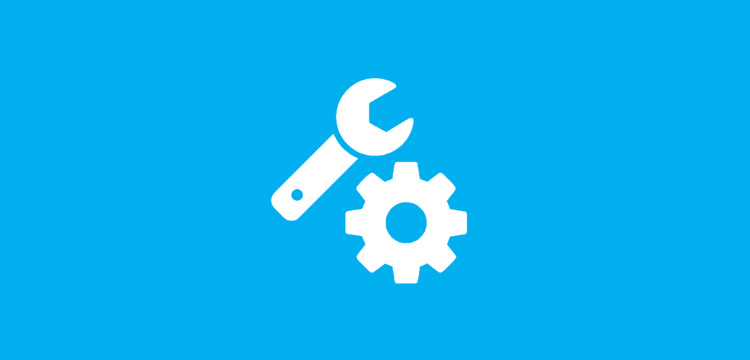 It is obvious that a machine can never functions perfectly all the time. There may be a situation arise when you face difficulty during operation. To tackle such issues the only solution is to be well aware of their troubleshooting. For knowing, look into the table below:
No
Problems
Causes
Troubleshooting
1
Shrinking over bottles is wrong
There are two reasons behind it. Either the height of conveyor or of machine is incorrect

Or the direction of circulating air is false

Solve it by correcting the position of conveyor belt and machine frame

Also adjust the circulating air tack to right place

2
The package is deformed
The temperature of machine is too high or the speed of conveyor is too low
Resolve it by decreasing temperature to moderate level and adjust the conveyor speed accordingly
3
Wrinkles on shrinked label
Heat is inadequate

Poor quality labeling plastic

Provide adequate temperature for proper shrinking

Use good quality labels

4
Bottles have flowery shape on top and bottom side
It happens when there is absence of ink on the label
Make sure that no area of label is left from ink
5
Label is looking like balloon after shrinking
It is due to the direct exposure of bottle after shrinking

The design of container is complex

Perforated labels should be used for solving this problem

Use bottles of uniform shape
11.Highlight the most significant questions that a buyer should know before purchasing a label shrink tunnel?
Did you know the requirements of your production? Which type of machine you want to purchase? Have you gone through the necessary credentials? If not! Consider the following points: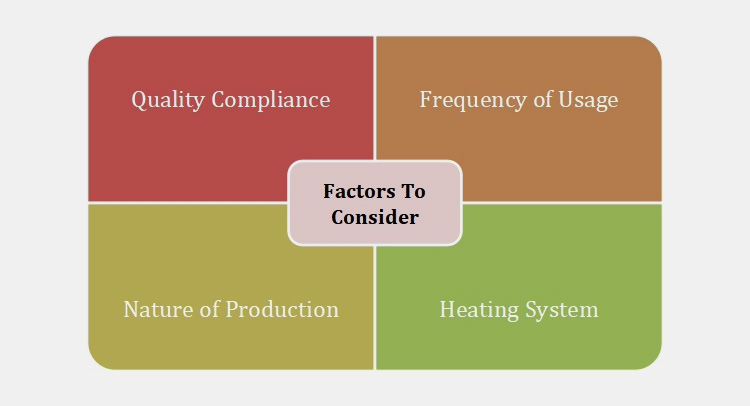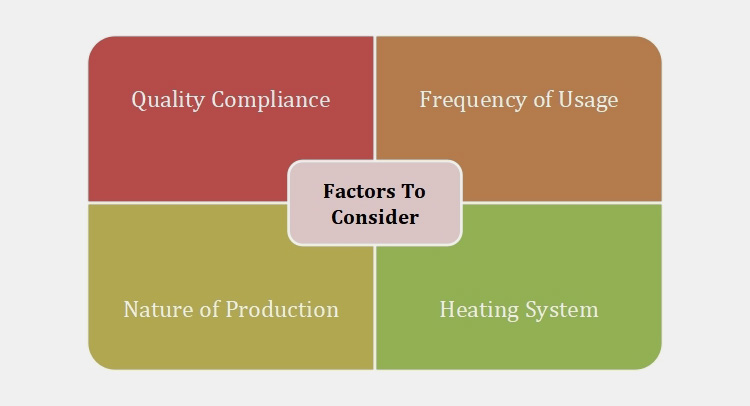 Quality Compliance
One of the major factor which a buyer should never overlook is the selection of a registered company complying the regulations of GMP's and other organizations.
Frequency of Usage
How much do you expect from a label shrink tunnel to work? If the volume of your products are such high that it needs non-stop operation go for a fully automatic label shrink tunnel. On the contrary, for medium size production semi automatic is best selection.
Nature Of Production
What type of products or bottls you are going to label shrink? If you are dealing with hardware objects like electrical wires then infrared label shrink tunnel is good choice. But if the nature of your products is hard and sturdy like metal and hard plastic etc then heat convection tunnel can be commonly utilized. In addition, steam shrink tunnel is suitable for temperature sensitive objects.
Price
Price is the factor that would greatly influence your choice. If you are interested in purchasing new label shrink tunnel for the first time it has always been recommended to go for semi automatic small size machine. It is because you would be able to easily handle it by your own. On the other hand, if you are s business owner with optional manufacturing level there is no need to pick low quality machine rather choose the one having proficiency in processing.
Heating System
Your whole process of label shrinking is based on the heating tunnel due to this reason you have pay heed to this factor and thoroughly examine that tunnel is not faulty.
Conclusion
From above discussion, we may have concluded the basic concept which we want to convey. Significance of a label shrink tunnel is high and its use is indespensible in most of interprises. If you are also among them we would provide you with solutions that would exactly meet your desires. For further information and queries please contact us. https://www.allpackchina.com/
CONTACT US
Tell us your raw material and project budget to get quotations within 24 hours.
WhatsApp:+86 18171018586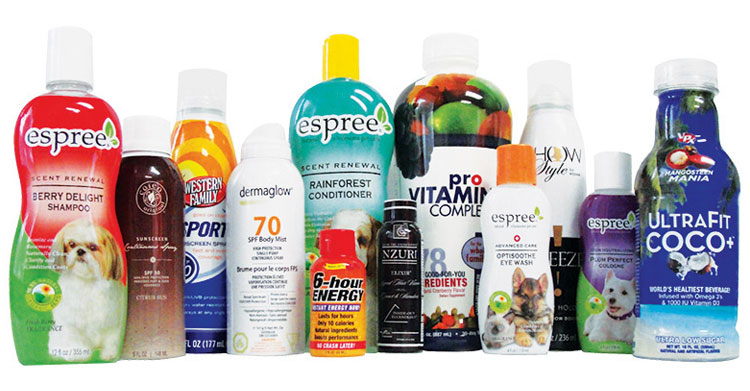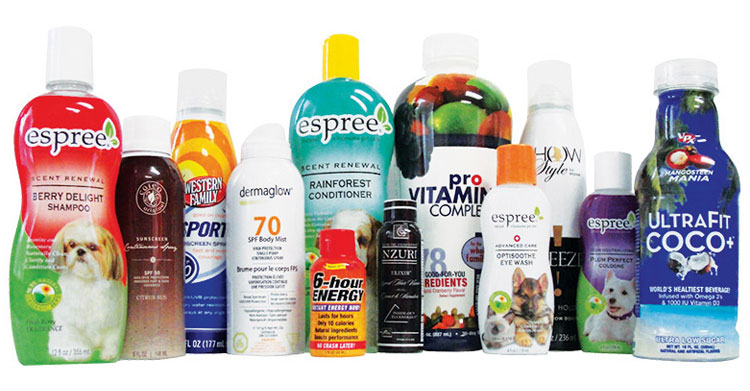 Tell us your material or budget, we'll reply you ASAP within 24 hours