Your High Class Pharmaceutical Pulverizer
High-speed Relative Motion
High-energy Vertical Grinding Mill
Buffering Device and Automatic Separation
Pharmaceutical Pulverizer
If you are looking for a machine to grind and mix your different ingredients, a pharmaceutical pulverizer is right the machine you need. A pharmaceutical pulverizer uses the high-speed relative movement between the movable toothed disc and the fixed toothed disc to crush the object to be crushed through the combined effects of tooth impact, friction, and impact between materials. The pharmaceutical pulverizer that you will get from us is designed and manufactured with the use of the best and world-class arrays of machines and skills. Our engineers designed these arrays with the utilization of the best and perfect quality array of skills and basic materials. They are kept under the strict supervision of our managers to keep them as per set quality standards. The cost of these pharmaceutical pulverizer machines is very affordable.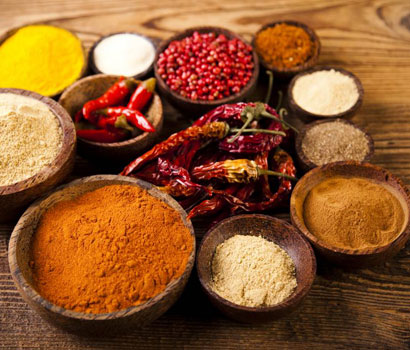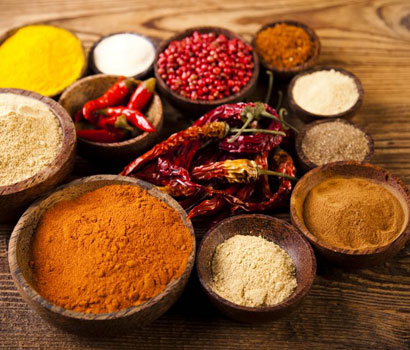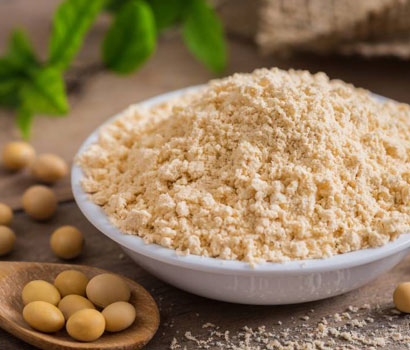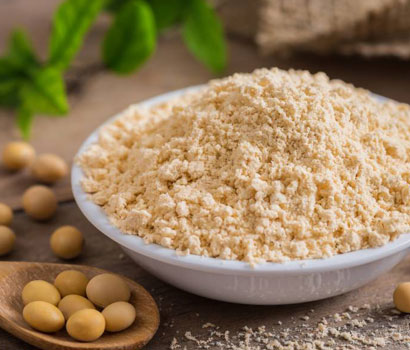 Pharmaceutical Pulverizer
Allpack B series pharmaceutical pulverizer is used for fine and ultra-fine grinding of soft to medium hard, brittle, crystalline and fatty materials with a controlled particle size distribution.This pharmaceutical pulverizer is a high-energy vertical grinding mill incorporating an internal air classifying wheel to control the product particle size distribution.
Made of 304 stainless steel
GMP and food grade design
High Efficiency Easy Operate
Allpack B series dust collecting pharmaceutical pulverizer is suitable for crushing brittle materials in medicine, chemical industry, food, pesticide,  and other industries. It is a new generation of crushing equipment integrating crushing and dust collection, which is widely used. The unit uses the relative movement between the movable fluted disc and the fixed fluted disc to make the material crushed by the impact of the fluted disc, friction, and mutual impact. Using the relative movement between the movable gear plate and the fixed gear plate, the materials are crushed and pulverized by impact, friction, and impact of the gear plate. The crushed materials will automatically enter the collection bag under the action of the rotary centrifuge.
Simple structure&easy operation
Rapid and uniform crushing of materials
Smooth and easy to clean
Allpack B series universal pharmacetical pulverizer uses the relative motion between movable and fixed teeth disc, the raw materials to be crushed undertakes the comprehensive action, such as impacted by teeth, friction, impacted between raw materials, finally, the raw materials to be crushed. Its features are simple and solid in structure, stable in operation, high crushed efficiency. The crushed raw materials can be discharged through the grinding chamber. Moreover, different size of raw material to be crushed can be through exchanging screen with different mesh. The series grinder works the material into the crushing chamber, high-speed rotation of activities between fixed gear tooth plate and impact plate by tooth shear.
No screen, simpler classification
Variable frequency speed regulation, easier operation
Particle size distribution can be accurately controlled
Allpack CSJ series pharmaceutical pulverizer is a new type of horizontal coarse crushing mechanical equipment developed and elaborately made by our factor, which is widely used in industries of chemical, pharmaceutical, electronics, foodstuff, rubber, plastics, etc. It is used as specialized equipment for the coarse crushing of materials in the preparatory process, and crush hard tough materials like plastics, rubber, etc. The raw material is delivered to the grinding chamber via hopper by the spiral feeder and is moved into the whirlwind separator and the sack dust catcher by the negative pressure-sucking method. The ejection material meets the product requirement. This machine consists of a main motor, auxiliary engine, and electrical control cabinet.
Simple structure
Low noise&horizontal crushing structure
Allpack DS series pharmacetical pulverizer is a high-speed operation machinery, a blade, for the impact on blade, make the shattering of the high-speed shear blades. It can also be according to different materials with different size and shape of the blade, and the size of mesh cloth or through changing the speed adjustment. This machine structure is simple, easy installation and clean room, and to contact materials indoor parts adopt stainless steel, acid-proof, corrosion resistant, can make shattered materials more conform to the hygiene requirement. 
High fineness&speed
Small volume&light weight
Good safety performance
Allpack FYF series pharmacetical pulverizer s applied as supporting equipment, before fine crushing process in trades such as pharmaceutical, chemical and foodstuff ect., which has better crushing effect for any material without limitation on its viscosity, hardness, softness and fiber ect.This machine is made of stainless steel according to GMP standard, and the material is fed into the crushing chamber through a hopper, crushed by simultaneous cutting and impact of both fixed and movable knives, and flowed to the exit automatically under the effect of rotating centrifugal force. 
Material use stainless steel 304
Automatic operating,easy to clean
High Efficiency Easy Operate
Allpack GFSJ series pharmaceutical pulverizer is widely applied for material crushing by the industries of pharmaceutics, chemical, foodstuff, etc. For example, spice, rice, wheat, sugar, salt, cassava, moringa leaves...etc. The whole machine is made of stainless steel. The inner surface of the enclosure becomes smooth through processing,thus changing the powder residual phenomenon due to the coarse inner surface of the previous models. The series grinder group press "GMP" standard design, made of stainless steel, and have good corrosion resistance, that is easy to clean. The whole machine is running in a high automatization and intellectualization without labor work.
Simple structure, easy to install and maintain
Adopting advanced world-famous brand components
Running in a high automatization and intellectualization
Allpack JCFJ series pharmacetical pulverizer is one kind of  high-energy vertical grinding mills incorporating an internal air classifying wheel to control product particle size distribution.It has been widely used for milling/pulverizing high fiber content materials, heat sensitive materials and brittle materials in food,chemical and pharmaceutical industry.Material is fed into the grinding chamber via screw feeder and strongly impacted and collided into fine powder between the high-speed disc rotor and teeth liner. 
Adjustable hammer rotation speed
Wide application
No dust flying during production
Allpack JM series pharmacetical pulverizer utilizes the high--speed relative motion between the moving and regular tooth set, which makes the material crushed through concussion, rub and crush between the materials. The structure of machine is simple, firm and operating steadily and the result of crushing is well, no dust nuisance. The crushed material is discharged directly from mainframe. The different sizes of the granule are gained through replacing different pore sizes of sieve.
Suitable fineness and flows
Stainless steel hopper
High degree of automation
Allpack B series pharmacetical pulverizer is applied in such trades as pharmaceutical, chemical, foodstuff, etc. It is made up of crusher, cyclone separator, pulse dust evacuator box and blower. It can crush spice and oily material, whose oil content is less than 25%, and it is also suitable for Chinese herb with high fiber content . The crushing size is controlled by screen, and  continuous production can be achieved under normal temperature.It can crush Chili, pepper, black pepper, white pepper, green pepper, cinnamon, cumin, bandits, Dahongpao pepper, cinnamon, nutmeg, cardamom, red yeast rice.
Simple structure,easy in installation
No need screen in grind chamber
Easy to control, monotonous, fully functional
Allpack WF series pharmacetical pulverizer combines coarse crusher, middle fine mill and fine mill together, which means it can makes fine powder directly from big raw material, very effective.It can save more power,  its capacity is much bigger than other same motor traditional mill.For grinding spices,herbs,grains,its grinding effect is super.To grind spices, powder size can be 20~80 mesh. To grind chickpea,cassava and some other food, powder size can be 20~150 mesh.
Stable quality of finished product
Low consumption to save cost
No fine powder flying
Allpack QLDJ series pharmaceutical pulverizer is widely used in chemistry, dyestuff, dope, pharmaceutical, and foodstuff industries. The grinding, classifying, and production are processed in one obturating system. No pollution after dedust. It is the complete set for sanitation and safety, also for heat-sensitive and sticky material. In the machine chamber, there is a leaf structure. 
GMP and food-grade design
Adjustable output size
Accurately control the feeding rate
Allpack QS-100 series pharmacetical pulverizer,the crushing chamber can be pulverized by a universal, turbine, blade, hammer type, etc. The structure adopts straight discharge to reduce the production volume and high temperature caused by wind resistance. The machine has a buffering device and automatic separation of material and air pressure. This machine is the new generation of high-quality crushing equipment.The machine uses the relative movement between the movable toothed disc and the fixed sprocket to make the pulverized material get pulverized by the impact of the teeth, the friction and the impact of the materials on each other.
Simple in structure
High in output
Easy to clean
Allpack WCSJ series pharmacetical pulverizer makes use of the high-speed relative motion between the movable gear disc and the fixed gear disc, the material can be crushed through tooth impact, friction and impact between the materials. The crushed material is automatically entered into the trapping bag by the action of rotating centrifugal force, and the dust is filtered and recovered by the vacuum box through the cloth bag. The dust from the cloth bag in the concentrating case is collected in the dust absorption case. The machine is designed according to GMP standard .
Smooth operation, convenient move
Low noise, good crushing effect
Low power consumption.
Allpack WCSJ series pharmacetical pulverizer is designed with the principle of mixed dusting method, this pharmacetical pulverizer machine is widely used in such trades as pharmaceutical, foodstuff and chemical etc.This machine is high speed running equipment, in which, material is crushed by cutting of high speed blade with a sharp edge on one side and an impact blade on the other side. Blades of different sizes and shapes are available for choosing according to different materials, and the particle size can be obtained through replacement of screen or adjustment of speed.
Stable in operation
Good crushing efficiency
Low noise, good crushing effect
Allpack WCSJ series pharmacetical pulverizer is suitable for pharmaceutical, feed, chemical, metallurgical, food and other industries. It can also be used as the matching equipment for the previous process of the micro grinder and ultra micro grinder. The utility model has the advantages of high efficiency, low noise, safe operation and sanitation.Significant advantages of lower energy consumption, higher particle size and higher reliability compare with traditional jet mill,and it is widely used in powder materials ultrafine processing. When operating, the air in the grinding chamber is blown out by the rotary leaves taking out the heat.
Lower energy, consumption
No storage, no dead angle
Simple handle, stable operation
Allpack WF series pharmaceutical pulverizer is suitable for industries such as medicine, chemical industry, pesticide, food and grain, and has a wide range of uses. This machine utilizes the high-speed relative movement between the movable toothed disk and the fixed toothed disk, so that the crushed objects can be crushed by the combined effects of tooth impact, friction and material impact. The machine is simple in structure, firm, stable in operation, and has good crushing efficiency.
Simple structure, low energy consumption
Continuous delivery material
Saving time and labor, high efficiency
Allpack WF series pharmacetical pulverizer has a simple structure, firmness, stable operation, easy cleaning, and good pulverizing effect. The pulverized material can be directly discharged from the grinding chamber of the main machinepharmaceutical, and the particle size can be obtained by replacing the mesh screens with different apertures. The pharmaceutical pulverizer is made of all stainless steel. When operating, the air in the grinding chamber is blown out by the rotary leaves taking out the heat. The inner wall of the pulverizer casing is all machined to achieve a smooth surface, which changes the phenomenon of the rough inner wall and powder accumulation of the previous model.
Corrosion-resistant
Easy to clean
Meets the standards of medicine and food industry
Allpack WF series pharmaceutical pulverizer is simple in structure, easy to assemble and clean the crushing chamber, and all parts contacting the material are made of stainless steel, corrosion-resistant acid and corrosion resistant, making crushed material in conformity with hygiene requirements. When operating, the air in the grinding chamber is blown out by the rotary leaves taking out the heat. In addition, this machine has smooth operation, convenient moving, low noise, good crushing effect and low power consumption.
Simple and sturdy structure
Grinding the material quickly and evenly
Smooth surface and easy cleaning
Allpack WFJ series pharmacetical pulverizer grinder is made up of three parts: main machine, discharge part and dust collecting part. The particle is filtered by wind,which ensures the fineness and uniformity of the particle.It is widely used in food, medcine, pharmaceutial, chemiacal, cosmetics, plastic, dyestuff, resin, colourant, and agricultural industry.Material enters the mill chamber via screw conveyor where it is sheared and milled by fast-rotating blades. The powder passes the guide ring and enters the classifier chamber. 
High in output and easy to clean
Simple in structure
According to the "GMP" standard
Allpack WFJ series pharmacetical pulverizer is composed of a grinding chamber, grading wheel, cyclone separator, pulse dust-collecting pharmaceutical box. The machine has no screen itself and the crushing fineness is controlled by the grading wheel. The machine is widely used for material crushing in the industries of chemical, pharmaceutics, and foodstuff, etc. 
Low failure rate, safe operation
Wide range of applications
Auxiliary engine and electric control
Allpack WFM series pharmaceutical pulverizer is made up of a crushing main body, frame, feeder hopper, received container and cleaning trunk, etc. The crushing main body consists of a turntable, screen assembly, center grinding block, crushing knife, crushing cavity, etc. A motor would make the principal axis rotate through the belt drive. After materials entering to crushing cavity, high-speed airflow materials would suffer high strength crash and strike. The crushing knife, grinding block, center grinding, and screen assembly will carry out the second round of crash and strike to ensure the outputs meet the requirement.
Wide range of applications
High-quality low consumption
Simple structure, low failure rate
Allpack YF series pharmacetical pulverizer consists of feeding device, main machine (including classification device), transferring pipe, cyclone separator, bag filter and fan, etc. It features compact design, reasonable structure, and no sieve. There is classification device in the machine, it can make the grinding and classification one time. Negative pressure can exhaust the heat that generated during the grinding work.
High-speed rotating cutting blade
Low temperature crushing
Strong adaptability, narrow particle size distribution
Allpack YGJ series pharmaceutical pulverizer is a new-generation of grinding machine, which is carefully designed and developed by our company based on our crushing experience and actual conditions. This machine is mainly applied to crush material with low hardness in chemicals, dyes, additives, feed, food, medicine, and non-metallic mineral, with ,fineness adjusted between 20-120 mesh. It has advantages such as high production capacity, fine grain, low noise, low energy consumption, easy maintenance and easy installation, especially for crushing oily, viscous. It is suitable for grinding thermal-sensitive material as well.
Powerful grinding ability, low energy consumption
Easy screen installation
Reliable positioning, adopting plug-in type
Pharmaceutical Pulverizer: The Complete Buying Guide In 2023
Are you tired of manually grinding your pharmaceutical ingredients? Do you need a more efficient and automated way to crush, mill, and process pharmaceuticals into fine powders suitable for tablet manufacturing? If so, then a pharmaceutical pulverizer is the perfect solution for you! This type of machine provides high-efficiency performance along with numerous benefits to help make the processing of your materials easier than ever before.
In this blog post, we'll discuss why it's essential to use a professionally designed pharmaceutical pulverizer when producing high-quality hard capsules and powders. Also, we will examine how these machines work, their components, the different types available on the market today, and their benefits over alternative production methods.
Add a header to begin generating the table of contents
1.What Is A Pharmaceutical Pulverizer?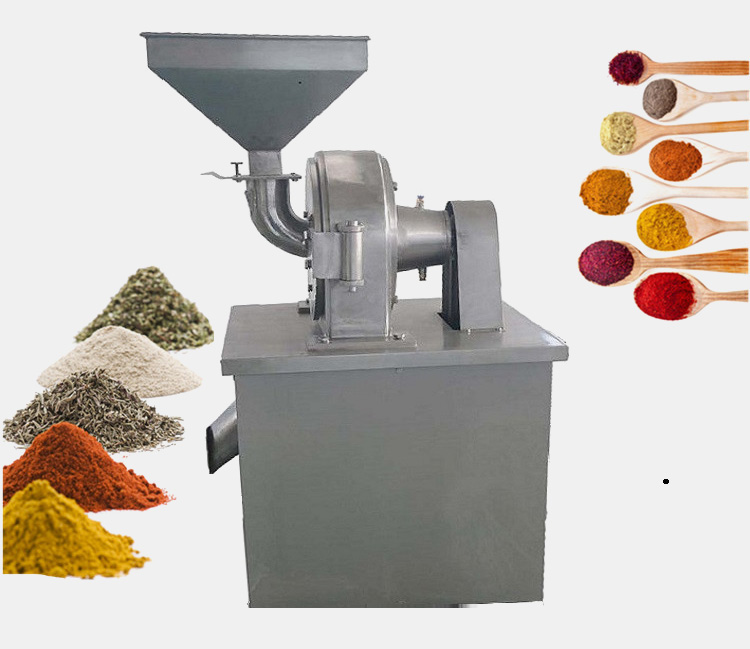 A pharmaceutical pulverizer is a device used to grind materials into a fine powder. It is commonly used in the pharmaceutical industry for grinding and mixing active ingredients and other substances into uniform powders suitable for tableting or capsule-filling.
Using a pharmaceutical pulverizer helps reduce particle size and ensure uniform distribution of the ingredients. This is important to ensure consistent dosage strength across batches and to achieve the desired level of dissolution for tableting or encapsulating.
Also, Pharmaceutical pulverizers are designed to meet stringent standards for sanitation, safety, and product quality. These machines come in various sizes and configurations, from tabletop units to larger, automated systems.
The selection of a pulverizer will depend on the capacity and speed needed and the type of materials being processed. Additionally, it can process a wide range of materials, including granulated and agglomerated powders, brittle and friable substances.
2.What Are The Components Of A Pharmaceutical Pulverizer?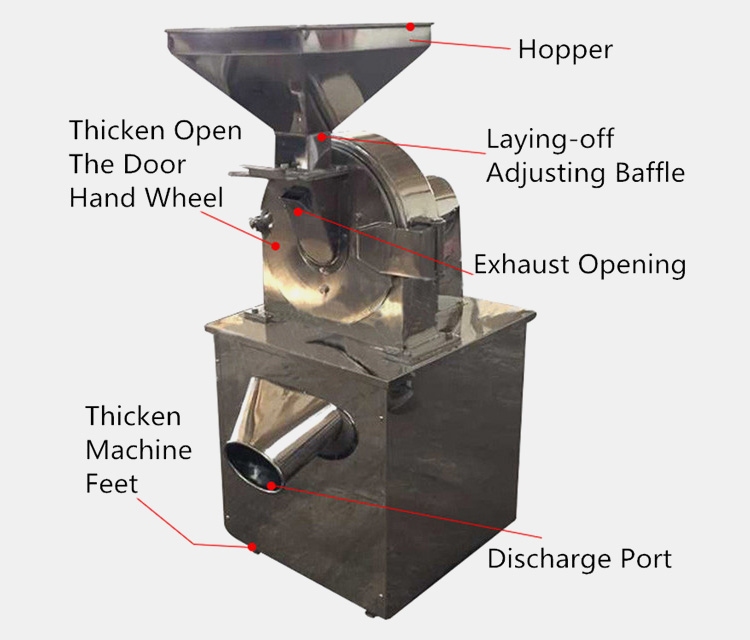 Feed Hopper
The pharmaceutical pulverizer typically has a feed hopper into which the pharmaceuticals are placed before being ground. This is usually made of stainless steel to ensure that it is easy to clean and meets pharmaceutical industry standards for food safety and contamination prevention.
Grinding Chamber
The grinding chamber or cylinder houses the pharmaceuticals during the grinding process. It contains powerful blades that spin at high speeds to grind the drugs into fine powder.
Discharge Chute
The discharge chute allows easy removal of the finished product from the pharmaceutical pulverizer after it has been ground down to powder. It is typically made of stainless steel to ensure that it is easy to clean and meets pharmaceutical industry standards for food safety and contamination prevention.
Control Panel
The control panel allows the user to adjust various settings on the pharmaceutical pulverizer, such as speed and time. It also allows the user to start, stop and monitor the machine's operation from one central location.
Motor
The motor or drive system is responsible for powering the pharmaceutical pulverizer blades to rotate at high speeds for efficient grinding of pharmaceuticals into a powder form.
Dust Collector
The dust collector helps trap any airborne particles created during the grinding process to maintain a safe environment both inside the pharmaceutical pulverizer and in the surrounding area.
3.What Are The Advantages Of A Pharmaceutical Pulverizer?
Cost Savings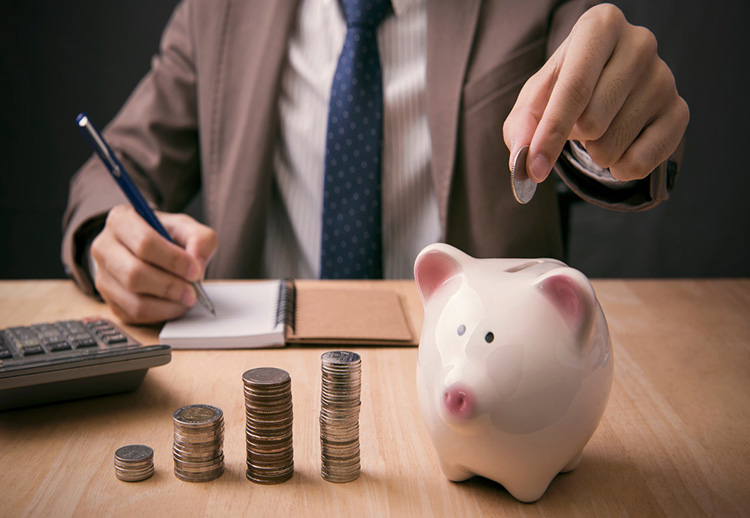 Pharmaceutical Pulverizers are designed to save costs in the long run, as they require little maintenance and provide increased efficiency, quality, and safety compared to manual grinding processes.
Increased Efficiency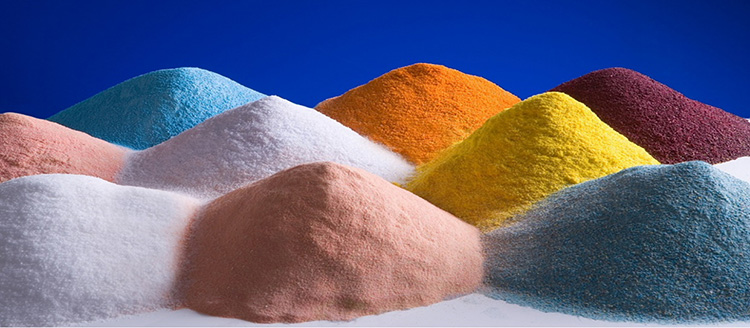 A Pharmaceutical Pulverizer can increase the efficiency of grinding and dispersing materials. They can reduce manufacturing time and cost by breaking down particles to a much finer size.
Improved Consistency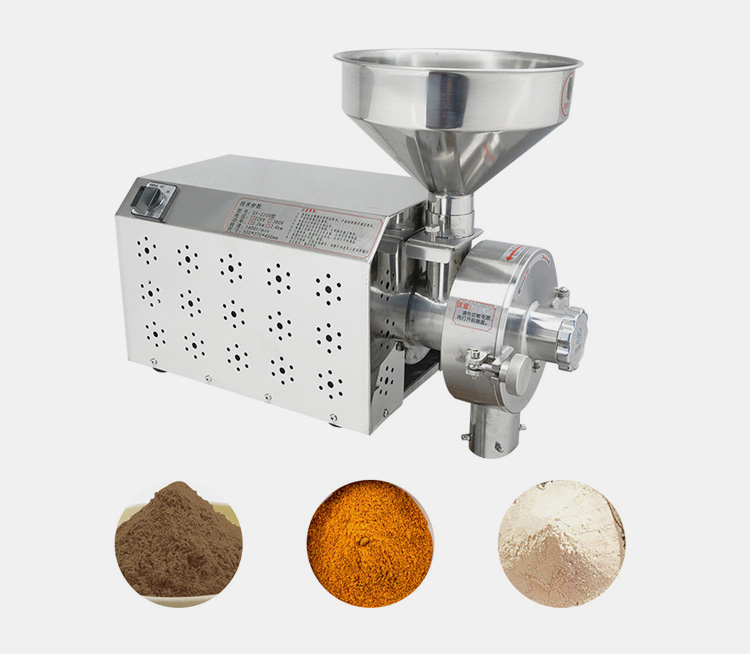 Pharmaceutical Pulverizes achieve a consistent particle size distribution, which ensures uniform product quality.
Durable
Pharmaceutical Pulverizes are constructed with high-quality materials, making them durable and reliable for long-term use.
Versatility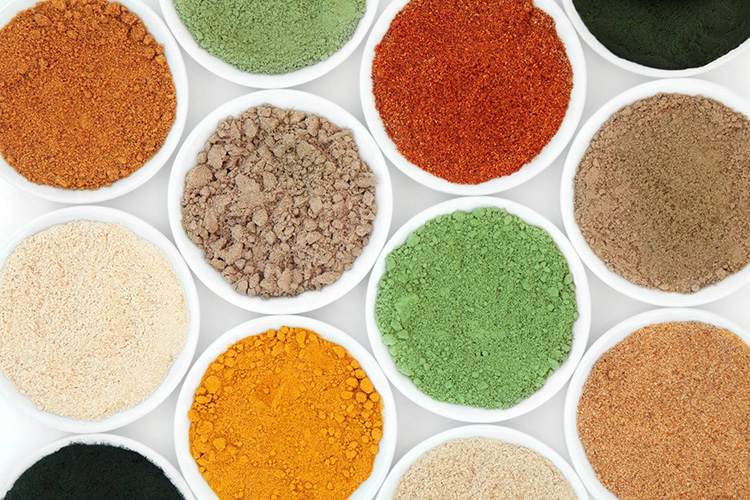 Pharmaceutical Pulverizers can process various materials, including tablets, capsules, granules, spices, tea leaves, and more.
4.What Are The Applications Of A Pharmaceutical Pulverizers?
The ability of pharmaceutical Pulverizers to reduce particle size makes them ideal for many applications, including food processing, pharmaceutical production, cosmetics manufacturing, and more. Let's look at how this machine can be applied in these industries.
Food Industry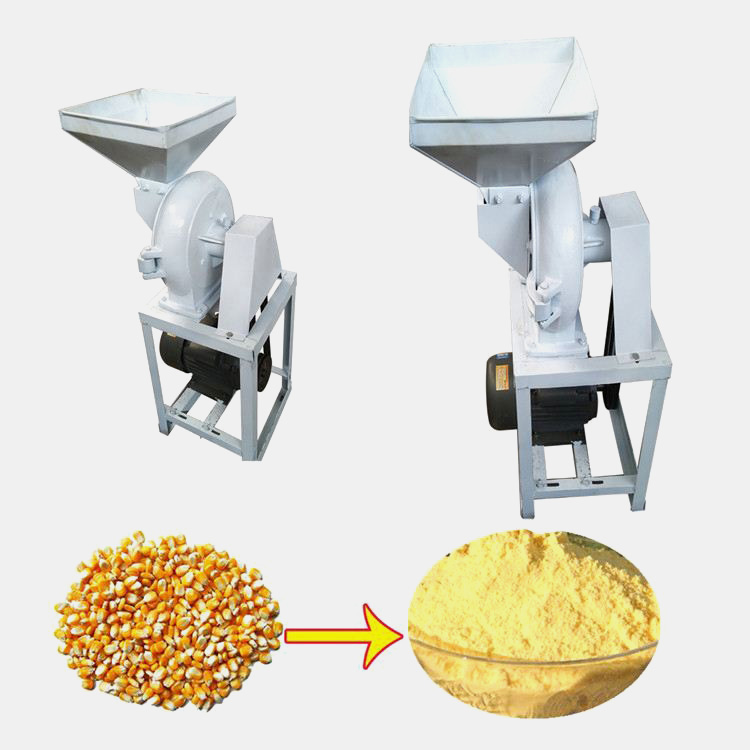 In food processing, pharmaceutical pulverizers are commonly used to reduce ingredients such as spices, nuts, grains, vegetables, herbs, and other dry products into finely ground powders that can then be used for further processing
Pharmaceutical Industry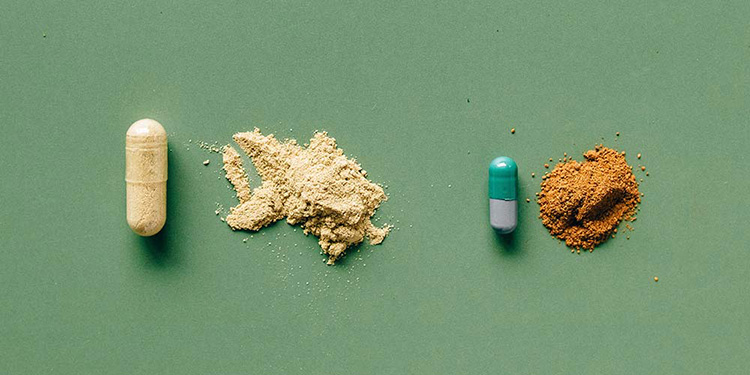 A pharmaceutical pulverizer can be used to reduce the size of pharmaceuticals, such as tablets or capsules, into fine powder. This process is known as micronizing and is done to prepare pharmaceuticals for dissolution in liquid media and absorption by the body.
Cosmetic Industry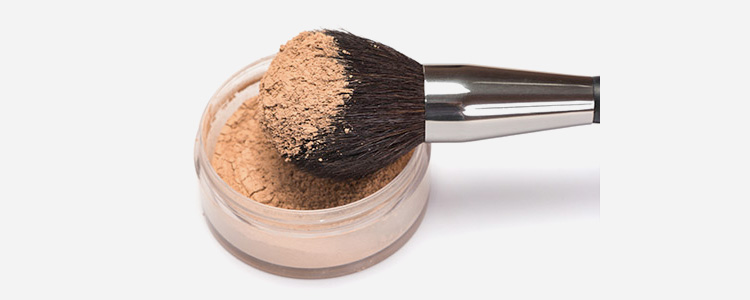 Pharmaceutical pulverizers are ideal for grinding various cosmetics, including creams and lotions, for achieving a uniform consistency. Also, cosmetics manufacturing may require these machines to produce beauty products such as eyeshadow, blush, and lipstick.
5.What Are The Working Principles Of A Pharmaceutical Pulverizer?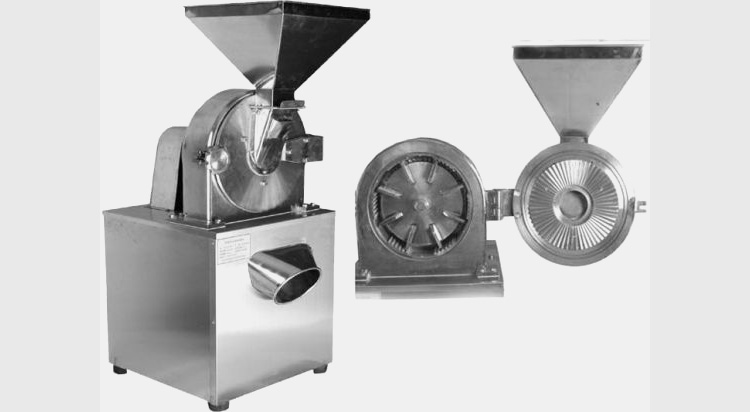 The principle on which pulverizes work is called "impact grinding." This is because the force of impact generated by the hammers or blades grinds the material until it reduces in size, creating a fine powder.
The pharmaceutical pulverizer also involves cutting and shearing forces, which are used to cut larger particles into smaller ones. The cutting forces usually involve rotating knives, which cut the material into small pieces.
The shearing forces involve blades and disks that reduce particles' size by pushing them against each other or a stationary surface.
6.What Are The Different Types Of Pharmaceutical Pulverizers Available On The Market?
Several pharmaceutical pulverizers are available on the market, each designed for different uses. They include:
a) Hammer Mill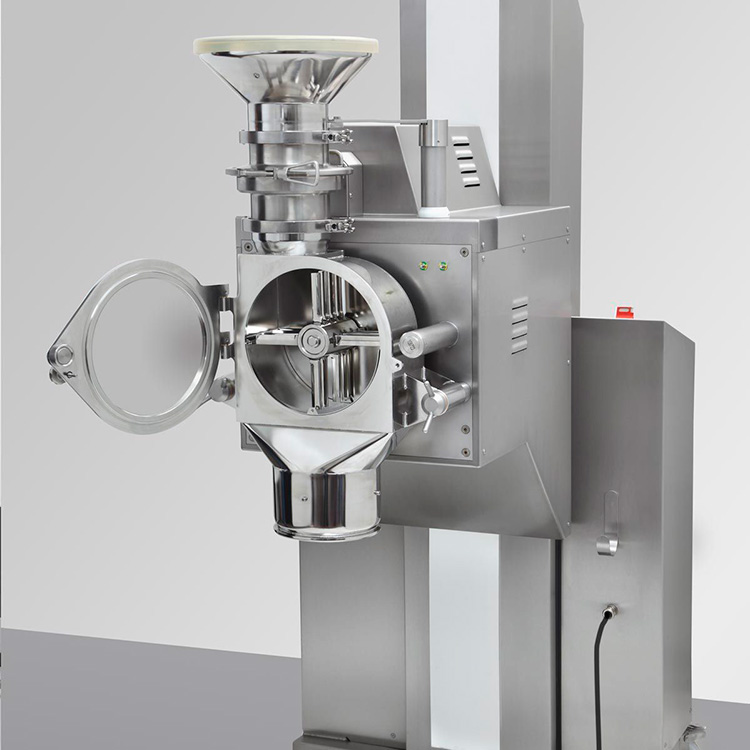 The most common pharmaceutical pulverizer is the hammer mill, which uses rotating hammers to crush pharmaceutical material into very small particles. This pulverizer offers high throughput and accuracy but can produce a wide range of particle sizes, depending on the processed pharmaceutical material.
Components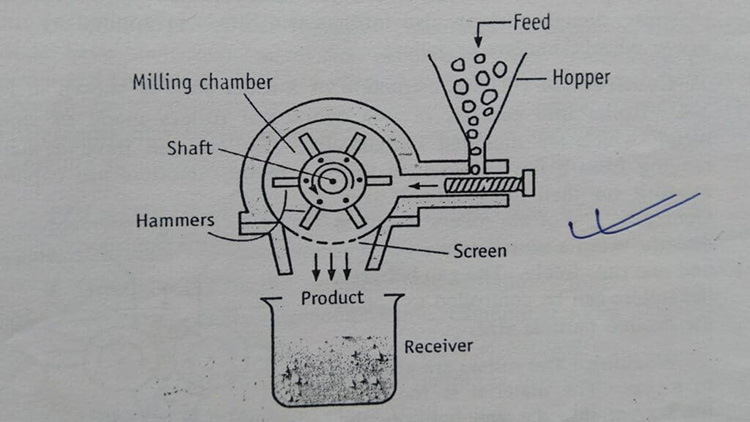 A pulverizer hammer mill typically includes hammers, pins, and spacers. Hammers are made of high-grade steel that can quickly pulverize the material before it enters the milling chamber. Pins help to keep the crushed material in its place, while the spacers create a space between the pulverized materials so they don't get stuck together.
All these components work together to produce a finely ground powder or meal from any raw material. A pulverizer hammer mill also contains various safety features, such as emergency stop buttons and covers for the grinding chamber to ensure your safety. 
Working principle
A pulverizer hammer mill works using an impact method; the material is fed into the mill, struck by ganged hammers attached to a shaft that rotates at high speed inside the mill's chamber. The material is pulverized as it passes through the spaces between the hammers and the inner wall of the grinding chamber.
The crushed material is forced out from under the hammers when pulverization is complete. Any remaining material trapped in corners or crevices of the pulverizer hammer mill must be manually dislodged.
Applications
A pulverizer has many chemical, food, and agricultural applications. This pulverizing tool can be used for grinding grains and feedstock to create a coarse meal or flour for animal feed production and crushing herbs and spices for food preparation.
In addition to its pulverizing capabilities, the pulverizer hammer mill also offers various functions such as emulsifying, homogenizing, dispersing, and blending different ingredients.
This pulverizer hammer mill is also used in pharmaceuticals for pulverizing medicines into fine powder and in the mining industry for grinding the ore for processing. With its many applications, a pulverizer hammer mill is useful for anyone looking to pulverize or crush different materials.
b) Cutter Mill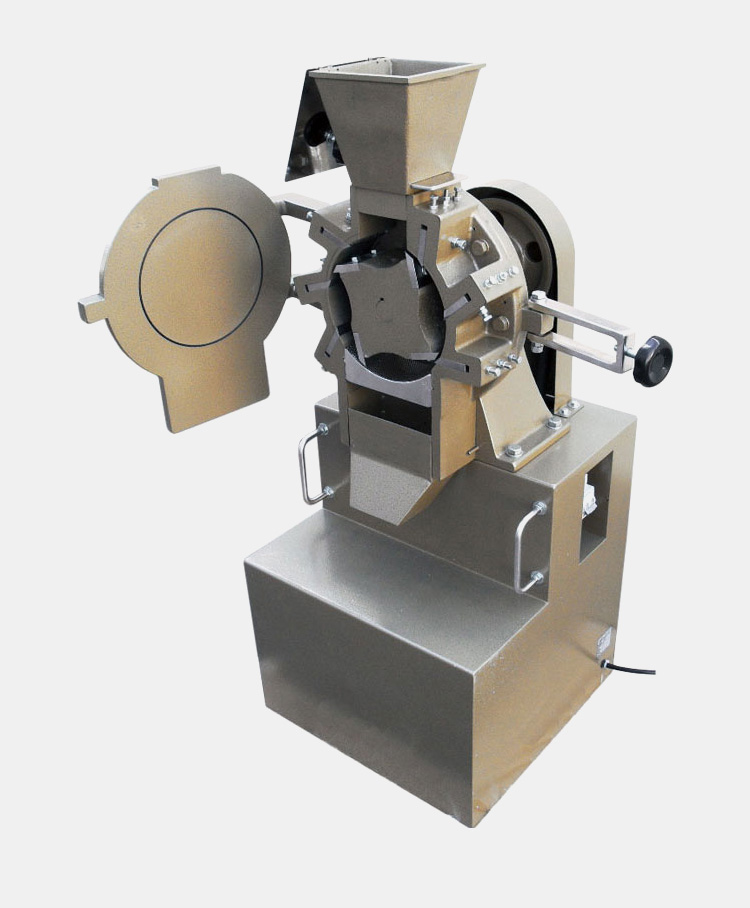 Another type of pharmaceutical pulverizer is the cutter mill, which uses knives and blades to slice pharmaceutical materials into very small particles. This pharmaceutical pulverizer can produce a wide range of particle sizes but may offer lower throughput or accuracy than hammer mills.
Components
A pulverizer cutter mill consists of several components, such as the feeder, hopper, grinding chamber, drive unit, and separator.
The feeder is responsible for delivering material to the grinding chamber. This can be either manually or automatically operated, depending on the type of machine being used. The hopper collects any material that has been milled and delivers it to storage containers or other locations as needed.
The grinding chamber is where materials are reduced in size by crushing them between two counter-rotating rolls. These rolls rotate at different speeds to achieve optimum output sizes according to the needs of each application. The drive unit powers the rolls, and a separator separates the material from the grinding chamber.
Finally, pulverizer cutter mills typically have safety measures in place to prevent accidents or injuries due to the overloading of the machine or improper operation.
Working Principle

The pulverizer cutter mill uses multiple rotating cutters to shred and grind the desired material into a fine powder. The mill typically consists of two components: the cutting chamber, where the blades rotate at high speeds, and a base chamber which houses the blades.
Depending on the application, the blades are arranged in a helix pattern and can rotate up to 1200 rpm. As they rotate, they tear through and crush whatever material is placed within them, creating a uniform-sized powder discharged from the bottom of the machine. The size of this output depends on the size of the opening between each blade as well as the speed and power of the knives.
Applications
One of the most common uses for a pulverizer cutter mill is in pharmaceutical applications; they are often used to reduce large particles into finer powders so that they can go through processing more quickly and easily.
They are also useful in the agricultural industry; farmers use them to reduce animal feed pellets into smaller sizes which allows for more efficient digestion by livestock.
In the food industry, pulverizer cutter mills are used to create flour out of grains and seeds and create doughs and batters for baking. They can even make baby food from potatoes, carrots, applesauce, and other fruits and vegetables.
Pulverizers can also be useful in construction; they are often used for grinding down stones into pebbles or gravel for roadways and driveways. They can also be used to reduce concrete blocks into smaller particles for fillers or insulation.
c)Pin Mill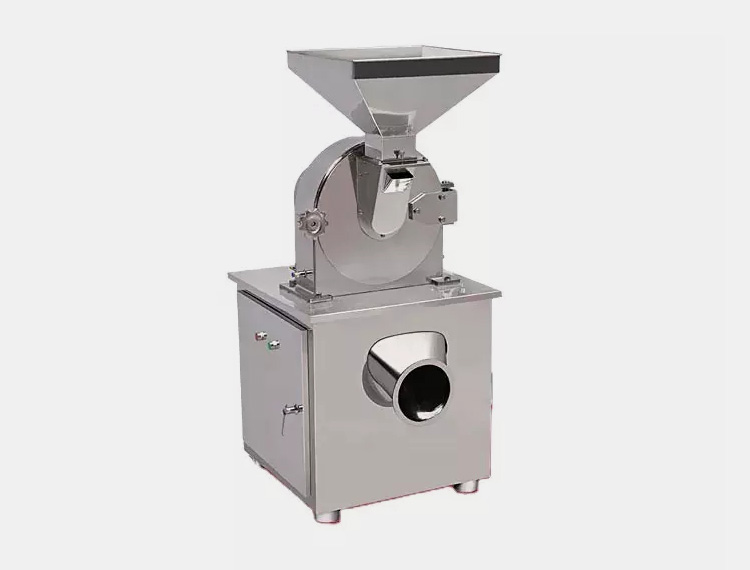 The third type of pharmaceutical pulverizer is the pin mill, which uses pins to grind pharmaceutical material into a fine powder. Pin mills offer less control over particle size than hammer or cutter mills, making them better suited for grinding heat-sensitive materials such as herbs and spices.
Components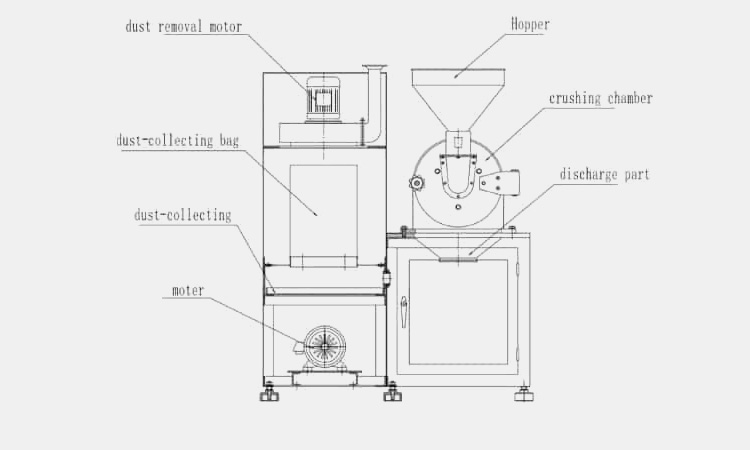 The Pulverizer pin mill consists of several components, including an inlet hopper, an adjustable outlet gate, and grinding chamber, internal grinding discs or pins, and product discharge chutes.
The inlet hopper holds the material to be processed inside the grinder and feeds it through the adjustable outlet gate at a controlled rate. This allows for optimal control over particle size distribution.
Inside the Pulverizer, pin mill is two sets of internal rotating discs or pins mounted on opposing axles that rotate at different speeds. As the material passes through the Pulverizer pin mill, the discs or pins break down the material into very small particles. The particle size distribution is then discharged through product discharge chutes and collected for further processing.
Working Principle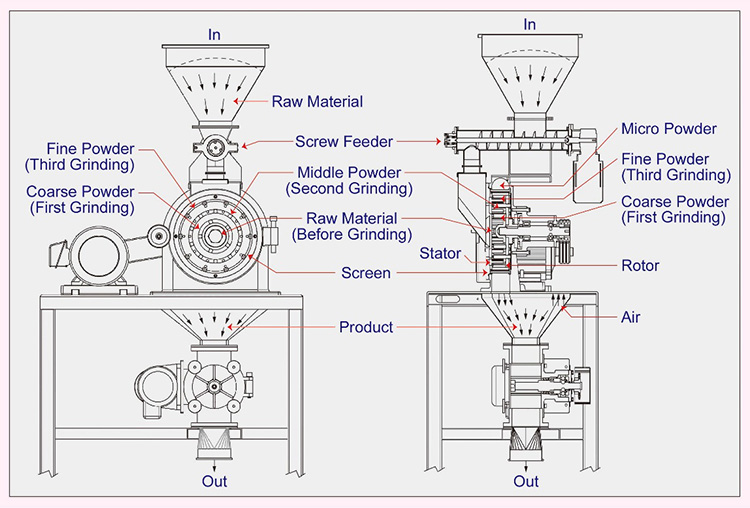 The Pulverizer consists of a main chamber, where the material is fed from one side and pulverized as it passes through several sets of rotating pins on the opposite side. These pins are configured to create an internal grinding force by crushing or cutting the particles as they come into contact with them.
As the material passes through each set of pins, it gets smaller and more fine until it reaches its final size. After this process, the Pulverizer output can be classified according to specific particle sizes.
Application
Applications of a pulverizer pin mill are widespread in numerous industries. Pulverizer pin mills are used for grinding materials to the desired particle size and can be used in the food, pharmaceutical, nutraceutical, mineral, and plastic industries.
d) Jet Mill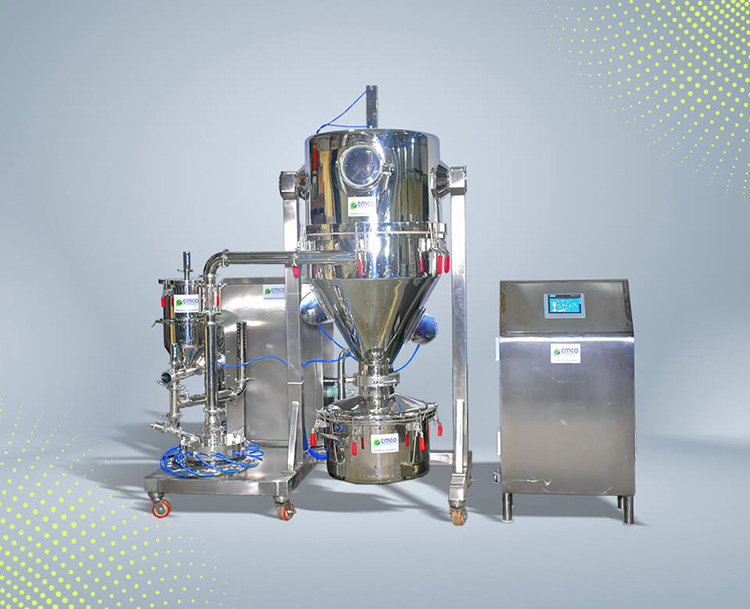 Finally, another common pharmaceutical pulverizer is a jet mill, which uses air pressure to pulverize pharmaceutical material into fine particles. Jet mills are ideal for pharmaceutical processing because they can achieve high throughputs and produce fine particle sizes. 
Components
The pulverizer jet mill has several components crucial for its operation, including a grinding chamber, airlock chamber, feeder nozzle, filter hopper, and outlet valve.
The grinding chamber is where the processed material enters the pulverizer jet mill and is pulverized against the internal walls. The airlock chamber regulates the pressure of the pulverizing airstream and prevents any foreign particles from entering the pulverizer jet mill.
The feeder nozzle helps direct the material into the grinding chamber, while the filter hopper collects any impurities that may have been pulverized. Lastly, the outlet valve controls the rate at which crushed material exits from the pulverizer jet mill.
Working principle

The pulverizer jet mill operates on a simple principle: air pressure drives the pulverizing process. A nozzle directs compressed air to the desired material inside the pulverizer chamber. When working correctly, this high-velocity air stream impacts the material with intense force, breaking it into much smaller pieces. The pulverized material is then collected in a bag.
Applications
A pulverizer jet mill is a versatile piece of equipment that can be used in various applications. In the pharmaceutical industry, pulverizer jet mills are ideal for producing powders or granules from active ingredients.
Chemical manufacturers use pulverizer jet mills to pulverize materials for various end uses. The precise control of particle size allows for more consistent reactions and results in higher-quality products. Additionally, pulverizers can reduce the amount of waste produced during manufacturing processes and help increase efficiency.
In food processing, pulverizer jet mills create uniform-sized particles ideal for baking and other cooking applications. Smaller particles create a finer texture, making baked goods fluffier and
more appealing. This same principle applies to many food products, such as spices, snack foods, cereals, and pet food.
7.What Products Can Be Processed Using A Pharmaceutical Pulverizer?
Some of the materials that can be processed using a Pharmaceutical Pulverizer include tablets, pellets, granules, nutraceuticals and herbs.
Herbs and spices
Pulverizing herbs and spices breaks them into uniform pieces that release flavor more evenly when cooking.
Tablets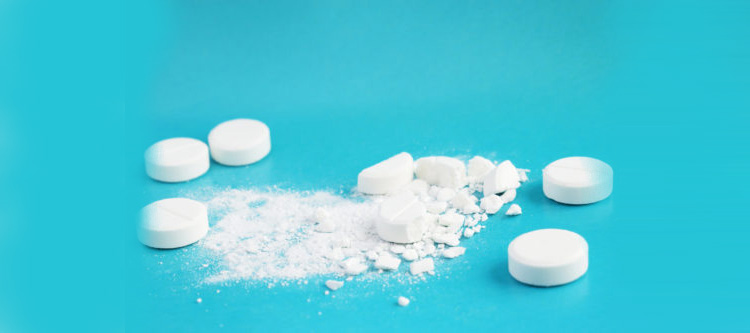 Tablets can be processed by pharmaceutical pulverizers to create powders with precise particle sizes ideal for dissolution and absorption in the body.
Capsules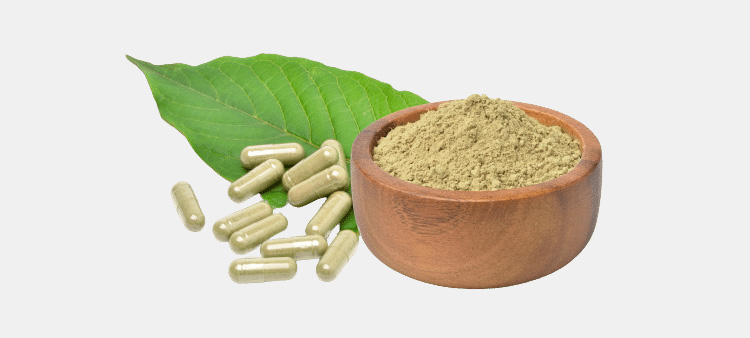 Pharmaceutical Pulverizers can break down capsules into consistent granular particles for easy filling, packaging, and storage.
Sugar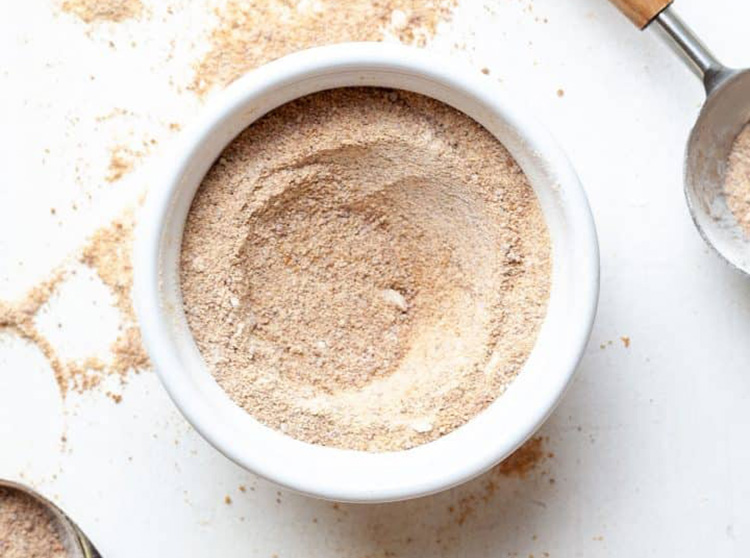 Pulverizing sugar makes it easier to use in bakery goods and other recipes, as well as pharmaceuticals.
Granules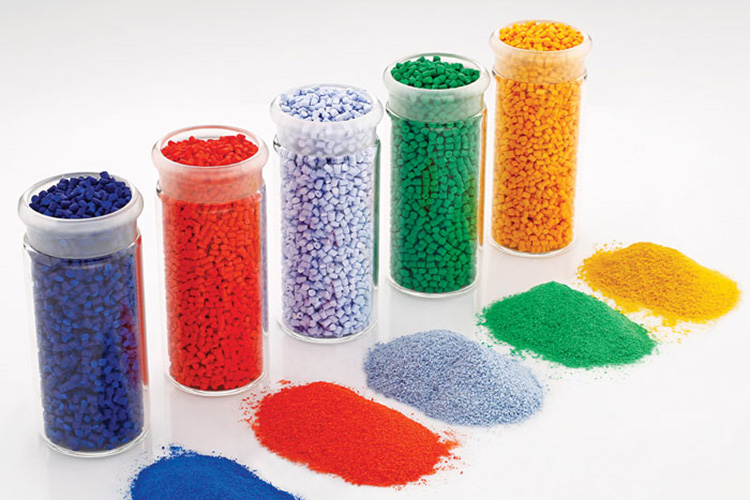 Granules of drugs such as antibiotics or vitamins can be easily reduced in size with pharmaceutical pulverizers.
8.What Are The Safety Measures Taken When Using A Pharmaceutical Pulverizer?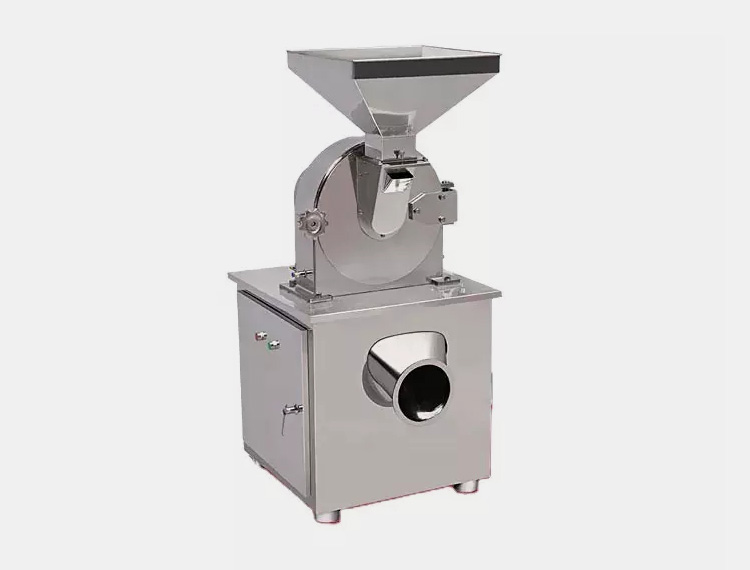 Use of Personal Protective Equipment (PPE) such as gloves, safety glasses and face masks is necessary when working with pharmaceutical pulverizers.
Regular testing and maintenance should be done in order to ensure the pharmaceutical pulverizer is up-to-date and functioning properly.
Make sure the pharmaceutical pulverizer is installed in an area with proper ventilation.
Prior to use, check the pharmaceutical pulverizer for any debris or foreign objects that may have fallen into the hopper of the machine.
Regularly inspect pharmaceutical pulverizers for signs of wear and tear, such as cracks or damages to any of the components.
Operators should be properly trained on pharmaceutical pulverizers before use, and all safety instructions must be followed at all times by operators and those working around them.
All pharmaceuticals must be thoroughly screened for foreign objects or contaminants prior to being processed in a pharmaceutical pulverizer.
It is essential to use pharmaceutical pulverizers that are made of corrosion-resistant materials, as pharmaceuticals can be corrosive.
Ensure the pharmaceutical pulverizer is connected to a ground-fault circuit interrupter (GFCI) before operating it, as this will reduce the risk of electric shock.
After use, pharmaceutical pulverizers must be properly cleaned and all residual dust should be disposed of according to local regulations
9.What Are The Common Problems Associated With Using A Pharmaceutical Pulverizer And Their Possible Solutions?
Common problems associated with pharmaceutical pulverizers include:
Clogging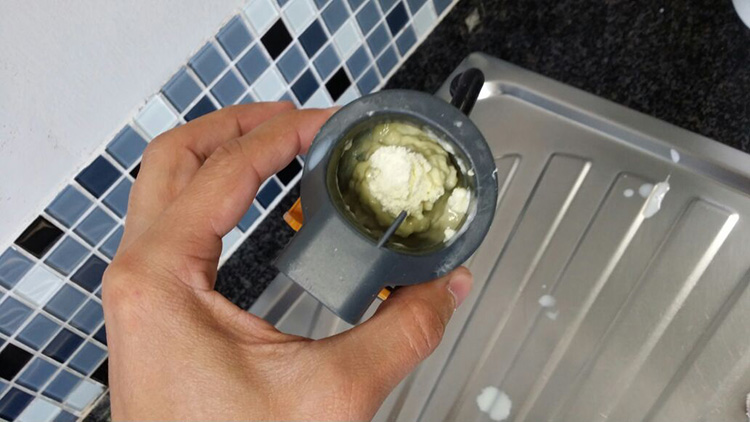 Clogs can occur when the pharmaceutical powder is too dense or not free-flowing enough to pass through the grinder easily.
Solution
This can be solved by adding flow aids such as lubricants or surfactants to help the pharmaceutical powder move through more easily.
Bridging
Bridging is as a result of clumps or lumps of pharmaceutical powder sticking together and blocking the movement of material inside the grinder.
Solution
This can be prevented by using proper sieving techniques to ensure that all pharmaceutical powders are free-flowing before entering the pharmaceutical pulverizer.
Contamination
Pharmaceutical pulverizers can be a source of contamination if they are not properly maintained or cleaned frequently. This is because pharmaceutical powders contain active ingredients, which can become mixed with contaminants from the pharmaceutical Pulverizers inner surfaces over time.
Solution
To prevent this, pharmaceutical processors should always keep their pharmaceutical pulverizers clean and well-maintained.
Temperature control
This is another issue that needs to be addressed when using a pharmaceutical pulverizer as it can affect the quality and consistency of the powder produced.
Solution
Investing in a temperature-controlled chamber for the machine can help maintain proper temperatures within the pulverizer.
10.What Are The Maintenance Procedures Of A Pharmaceutical Pulverizer?
Maintaining a pharmaceutical pulverizer is essential for ensuring optimal performance and operational efficiency. The maintenance procedures of a pharmaceutical Pulverizer include:
Inspection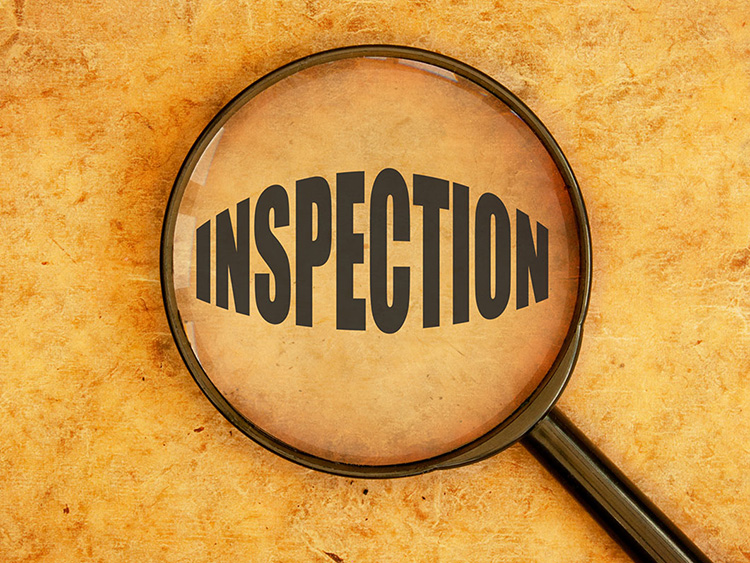 Inspect all parts and components of the machine to ensure they are in good condition. Check for corrosion, frayed wires, loose bolts, worn-out bearings, and other signs of wear or damage.
Lubrication
Lubrication of all moving parts is essential for the machine's smooth operation. Use the recommended lubricant for your particular model and follow manufacturer instructions for proper application.
Preventive Maintenance
Perform periodic preventive maintenance on the machine to detect any issues before they become significant problems. This can include inspecting belts, hoses, bearings, and other parts for signs of wear or damage.
Also., replace any worn or damaged parts as soon as possible to prevent further damage or costly repairs.
Regular Cleaning
It is crucial to keep the machine clean to ensure it performs correctly and safely. Sweep and wipe off any dust and debris from outside of the machine.
11.What Factors Should Be Considered Before Purchasing A Pharmaceutical Pulverizer?
Price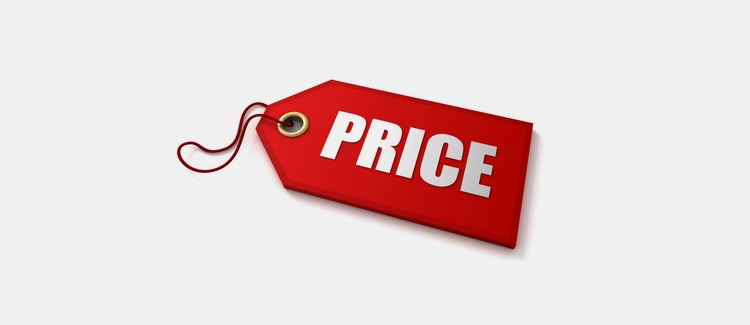 The cost of a pharmaceutical pulverizer should be considered when making a purchase decision, as it is important to get the best value for money.
Efficiency

A pharmaceutical Pulverizers efficiency should be considered when making a purchase decision, as this helps reduce operating costs and improve productivity.
Capacity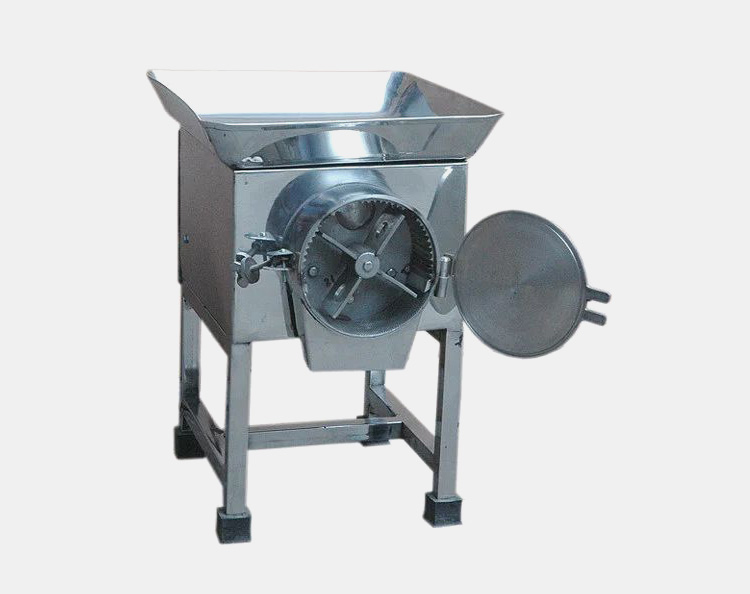 This is the amount of material that the pulverizer can process in a unit of time. It should be sufficient to meet your production needs.
Design
Different design configurations of pharmaceutical pulverizers are available on the market, and choosing one that best meets your needs and requirements is important.
Output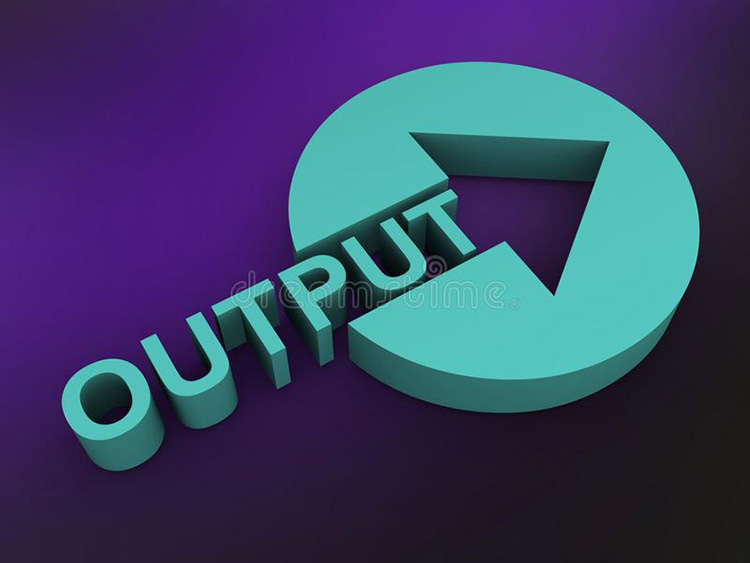 The output of the pulverizer should be adjustable to meet the desired particle size distribution and flow rate for the material being processed.
Maintenance Cost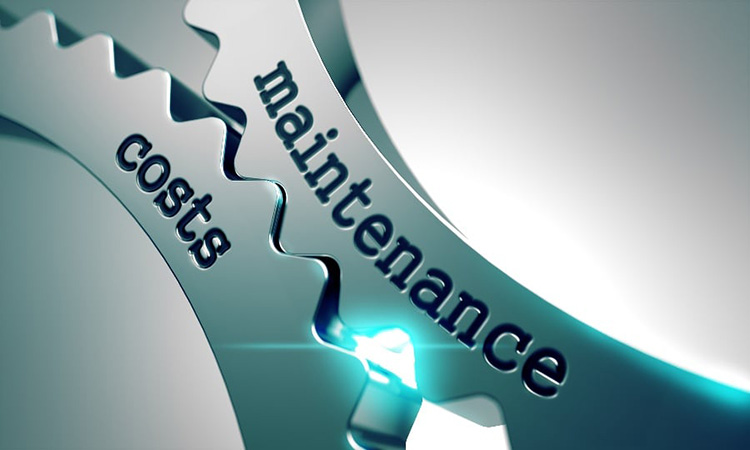 It is important to consider the maintenance cost when making a purchase decision, as this can significantly increase the overall cost of ownership.
12.Why Choose Allpack For Your Pharmaceutical Pulverizer?
Allpack can be your trusted supplier for pharmaceutical pulverizers because of the following reasons.
Reliability 
We guarantee fast delivery times and reliable after-sales service.  We are committed to providing our customers with the best pharmaceutical pulverizers on the market.
Quality
Allpack is your trusted choice for a durable pharmaceutical pulverizer. Our machines are made with high quality parts and components, ensuring that you can rely on it for years of service.
Innovation
We use the latest technologies in pharmaceutical pulverizer design, allowing us to continually improve upon existing models and create new ones for more efficient grinding of active pharmaceutical ingredients (APIs).
Cost Effectiveness
Due to our innovative designs, we can offer competitively priced pharmaceutical pulverizers without sacrificing quality or service.
Technical Support

Our team of experienced engineers will provide invaluable technical support throughout your project from start to finish, ensuring that your pharmaceutical pulverizer is efficient and meets all specifications.
Customer Service
We take customer service seriously and strive to provide the best possible support for our pharmaceutical pulverizers. Our knowledgeable staff will answer any questions you may have and work with you to find a product that fits your needs.
CONCLUSION 
The pharmaceutical pulverizer is a necessary equipment for many industries, such as the food industry, cosmetic industry and pharmaceutical industry. This machine can help you achieve uniformity in your products, which is essential for many manufacturing processes. So, if you are in the market for a pharmaceutical pulverizer, then you should contact Allpack. We are a leading provider of high quality pulverizers and we will be able to help you find the perfect one for your needs. Our team of experts are ready and waiting to partner with you to create a stellar product that meets all of your needs. So don't hesitate, reach out today and see how we can help you get the most out of your purchase.
CONTACT US
Tell us your raw material and project budget to get quotations within 24 hours.
WhatsApp:+86 18171018586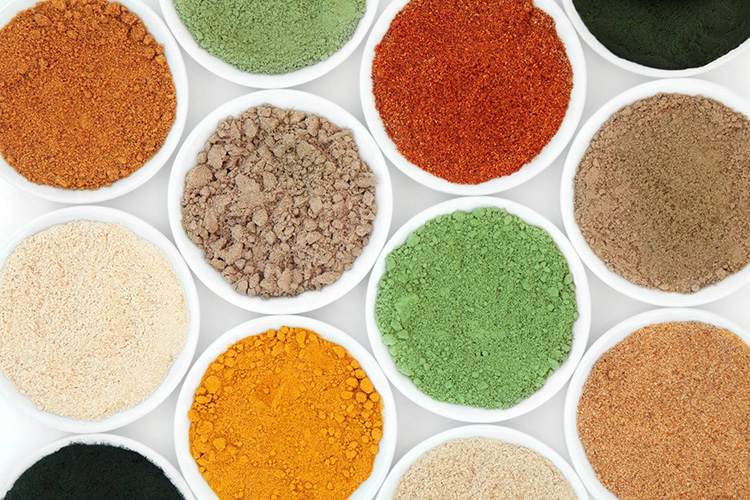 Tell us your material or budget, we'll reply you ASAP within 24 hours