High Speed Tablet Deduster Machine
Stepless Speed Adjustment
360 Degree Circle Adjustment
Integrated With Metal Detection System
Tablet Deduster Machine
Allpack tablet deduster machine is suitable for all kinds of capsules to dedust, polish, elevate and reject unqualified capsules. It can automatically reject empty capsules, crushed capsules, and light capsules. It can work with metal detector machines together. It is made up of stainless steel, easy maintenance, corrosion resistant, beautiful appearance. And it is an automatic continuous working tablet deduster, that can be used with various types of press machines, which are the main auxiliary equipment for the press. Which main function is the removal of powdery from the tablets? Connected with the vacuum cleaner and sucked out from the powder port. The parts in the machine that contact the medicine are made of SUS316L/SUS304 meeting GMP requirements. With new design motor driver to make the machine run more smoothly with lower noise.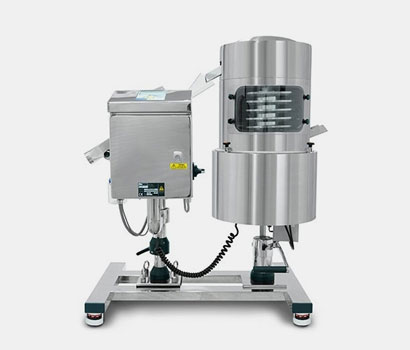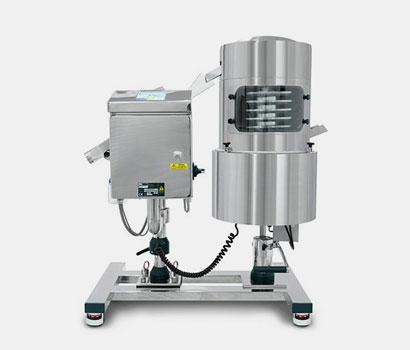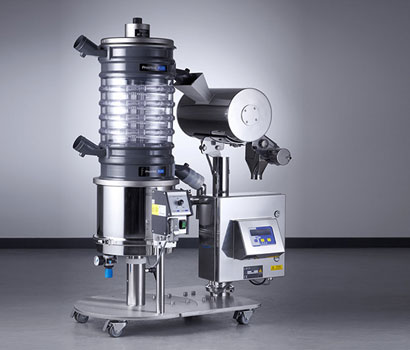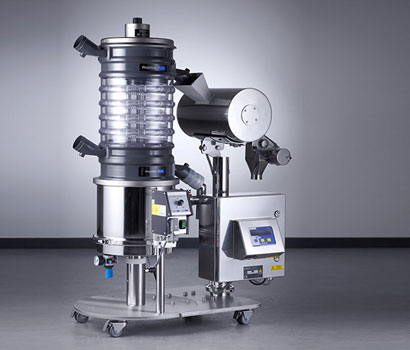 Allpack horizontal rotary tablet deduster adopts AC brushless motor to realize stepless speed adjustment, meeting dust removing requirements of different outputs and different medicines. The material inlet and outlet height and angle can be freely adjusted within a certain range to meet different working requirements. Castors are installed at the bottom of the base to make it convenient to move the machine to the working place. The machine is composed of feeding hopper, power box, sieving box, sieving drum, scavenging device, discharge outlet, machine frame, speed adjusting device and driving mechanism.' The tablets enter the sieving drum through the feeding hopper. The sieving drum is driven to rotate by, the power box consisting of AC speed adjusting motor and speed reducer.'
Adjustable working height and angle of the material inlet and outlet
Stepless speed adjustment
Convenient to move
Allpack SZS230 top rotation type tablet deduster machine is an economical top rotation type tablet sieving machine. It has three functions such as tablet grinding. dust removing and lifting. The machine inlet can be connected with any model of tablet press and the outlet can be connected with metal detectors. It can realize the linked production mode including tablet grinding, dust removing, lifting and metal foreign matters detection.The machine has such features as long tablet dust removing path, automatic tablet face turning and grinding and good dust removing effect. The parts in the machine that contact the medicine are made of SUS316L/SUS304 meeting GMP requirements.
Outlet height is easy to adjust
Convenient to disassemble and install the machine
Outstanding production efficiency
Allpack SZS300 uphill tablet deduster machine is special equipment to wipe our burr and dust of tablet whilst going up way.It can be connected with tablet press and metal detection system.316L stainless steel are used for all metal parts contacting tablets.The body and cover of the tablet dudester machine take building-block design,height of the outlet is easy to adjust.Parts on contact with medicine all made of 316L stainless steel.No blind spot during whole machine cleaning ,meet the GMP requirement. With new design motor driver to make the machine run more smoothly with lower noise.
Safe&quick disassembly&assembly
Outstanding efficiency
360 degree circle adjustment
Tablet Deduster Machine: The Complete Buying Guide In 2023
Are you tired of the dust pervasion in your tablet press? Do you want to eliminate this obstacle and prevent your tablets from being dusty? If yes! You are at a right place!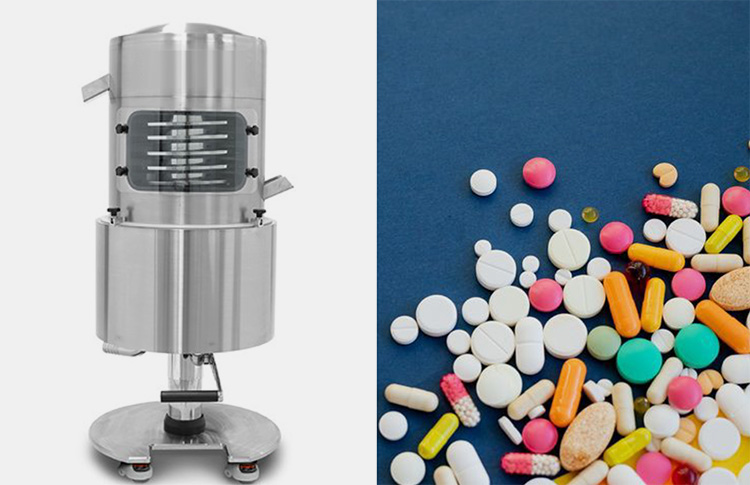 Tablet Deduster Machine is created to combat the serious problem of dust on tablets. Introducing this technology in your production firm can helps you in your lucrative business. Moreover, it can benefit you in lot of other ways, but for that you have to study this detailed article thoroughly. It is containing every important information that is mandatory before buying a tablet deduster machine. Keep reading to know them all!
Add a header to begin generating the table of contents
1.What Is A Tablet Deduster Machine?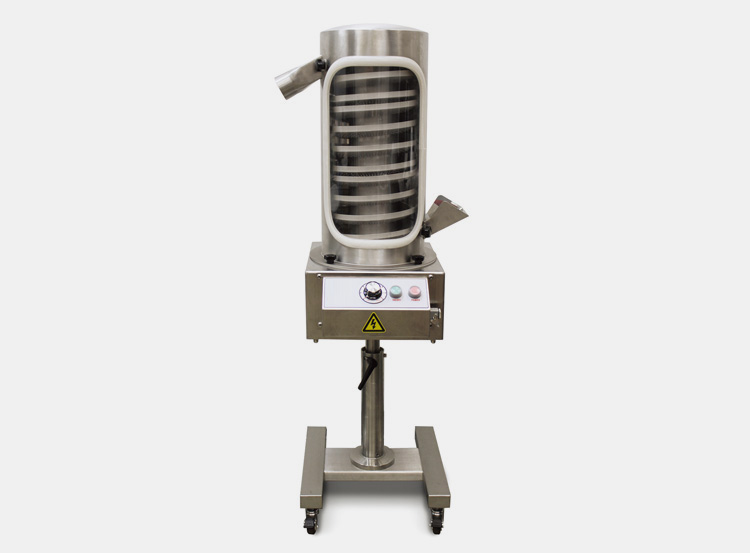 Tablet deduster machine is standard quality pneumatic equipment designed to eliminate dust from tablets generated by tablet press machine. It uses dust suction or blowing device through which tablets are cleaned and rejects are reduced.
Most of the tablets producing companies are now effectively using this modified cleaning technology due to its high powder removal rate and convenient usage. Moreover, its modular design with easy maintenance makes it more desirable for commercial use.
2.How Does A Tablet Deduster Machine Work?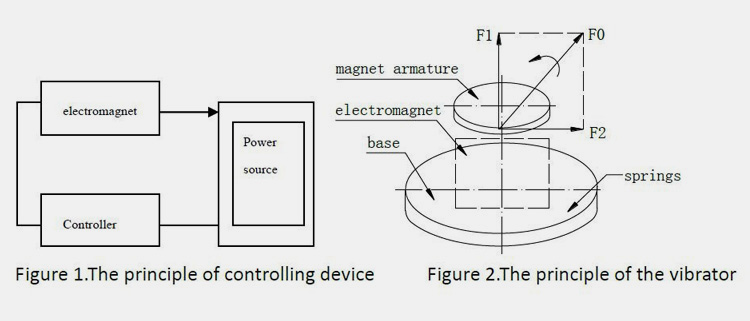 It is important to know the proper working procedure of a tablet deduster machine in order to better operate the machine. For this you have to look into the underlying principles:
The process of tablet dedusting starts when machine is switched on and the electromagnetic coil becomes charged. Once it is charged, the electromagnetic force push the armature towards downward direction. In addition, the vibration created as a result of force generates the motion of steel plates.
The process goes and constant movement of tablets ultimately polish them effectively. In air powered dedusting equipment, pressure is created by air through which dust is sucked out by suction device.
After the realization of complete dedusting, tablets are moved upward in descending or horizontal order depending on the type of deduster and collected in container.
3.Explain The Essential Features Of A Tablet Deduster Machine?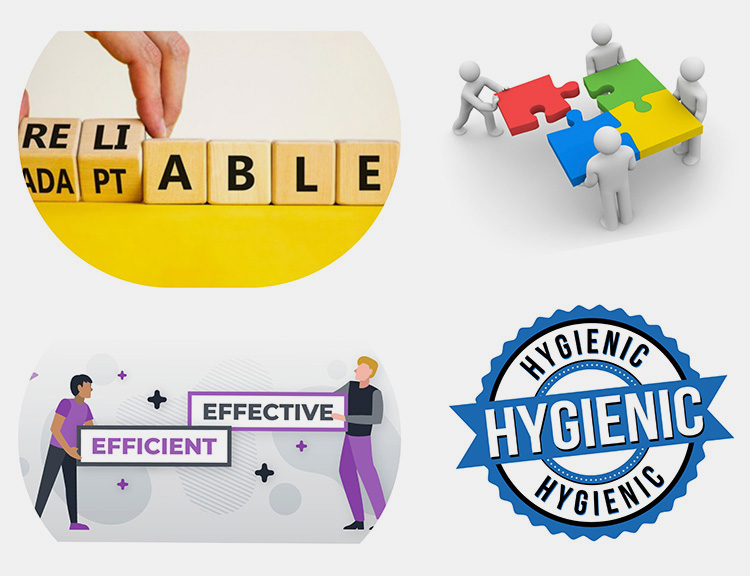 To familiarize you with the qualities of a tablet deduster machine some of the prominent features are discussed below:
Compatible
Its foremost feature is its compatibility with all types of tablets formats. Regardless of shape and size. It can process the tablets of sterile and sturdy nature while preserving their original quality.
Efficiency
It has been proved that a tablet deduster machine can clean approximately half a million pills in an hour. This indicates that the efficiency level of machine cannot be challenged by any other equipment that is associated with similar task.
Adjustable Speed Controller
The machine allows you to adopt unique selection of speed that better suit your material requirements. It is flexible as the nature of tablets are fixed so applicablity is vast.
Reliable Operation
It is reliable in a way that excessive production can be better process by machine. Furthermore, the auto rejection system asides all the deviant tablets from rest one and ensures fully accurate performance.
Requires Less Capacity
It requires less capacity, making low noise and need lesser area for installation.
Hygienic
A tablet deduster machine is safe and hygienic with high quality anti corrosion stainless steel. It protects the tablets from contamination creating fresh atmosphere free from external environment.
4.Can you Connect Tablet Deduster directly to Tablet Press?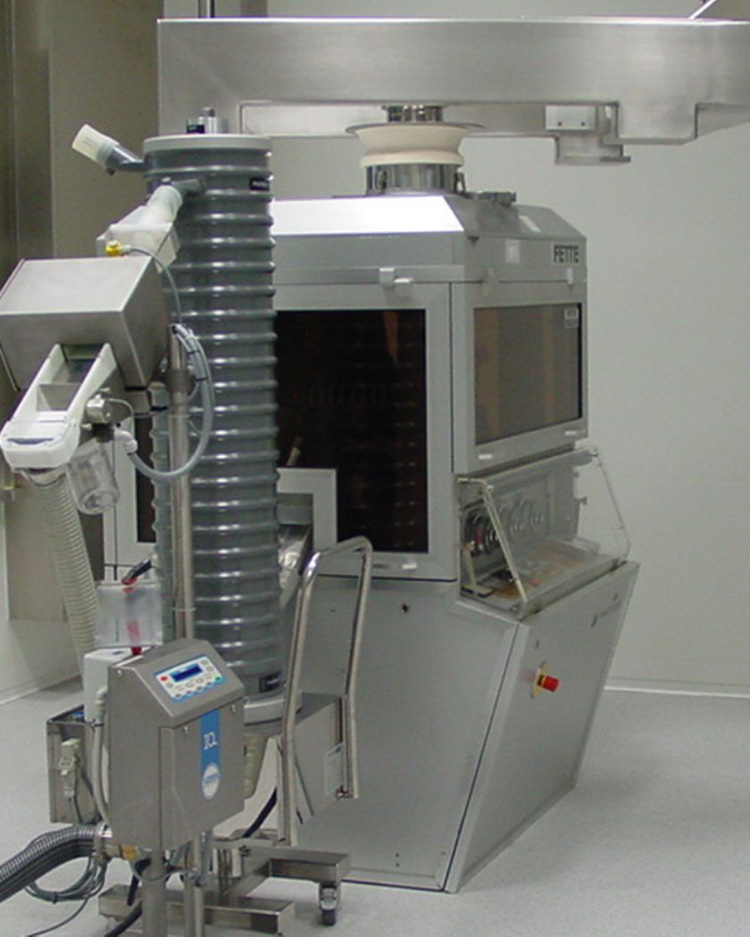 A tablet deduster machine can be directly connected to a tablet press machine. Both can be integrated by connecting the feeding hopper of tablet deduster to the discharge chute of tablet press machine.
The tablets prepared by press machine directly falls into the deduster and the process of dedusting starts here. This method minimizes the chances of cross contamination and also reduces the time wastage because it is direct process.
5.What Are The Key Components Of A Tablet Deduster Machine?
A tablet deduster is the combination of various parts which joins together and help in the smooth and stable performance of machine. These components includes:
Tablets Inlet
This part of machine usually locates in the top although it varies in different types of machines. For instance vertical, horizontal and brush type machines have distinguished place for tablets Inlet. Tablets can be manually or automatically enter into machine through this part.
Perforated Plate
This is a stackable perforated plate which helps in eradicating the residual dust particles from tablets.
Digital Vibration Controller
Digital vibration controller is an essential component as it controls the speed of dust extraction by increasing or decreasing perforated plate vibration. It assures the proper cleaning of tablets by utilizing effective dedusting properties.
Vacuum Suction Device
With extreme air pressure a vacuum suction device efficiently dislodges all the particles of dust from the surface of tablets.
Metal Detector
This part of tablet deduster helps in tracing the tablets with unwanted metallic presence and apart them from the rest ones.
Auto Rejector
An automatic rejector is a device incorporated in this machine in order to reject the tablets with unacceptable size, shape or broken part.
Discharge Chute
It is also known as tablets outlet from where dedusted and decontaminated tablets are discharged into collection container.
Dust Collector
All the dust particles sucked by air compression device are blown off and stored in dust collector. After the complete processing it is automatically released from the collector.
Observational Window
This part of machine allows you to observe the whole process of tablet dedusting from outside without intervening in machine.
6.Why Is A Metal Detector Integrated With A Tablet Deduster? Why It Is So Important?
Most of the tablets and capsules are taken orally. Due to this reason, we cannot see the interior of tablets but there might be a metal particulate that is left during its making. To eliminate this fear and to get rid of this issue which might lead to o critical situation, a metal deduster is used with tablet deduster.
Its working mechanism is based on the electromagnetic induction. It detects the tablets having metal particulate inside, uses induction electromagnetic forces for the removal of this waste and prevents the tablets from such waste material.
7.What Are The Types Of A Tablet Deduster Machine?
A tablet deduster machine can be classified into three major categories on the basis of their cost, capacity and volume. They are:
Rotary Vibrating Tablet Deduster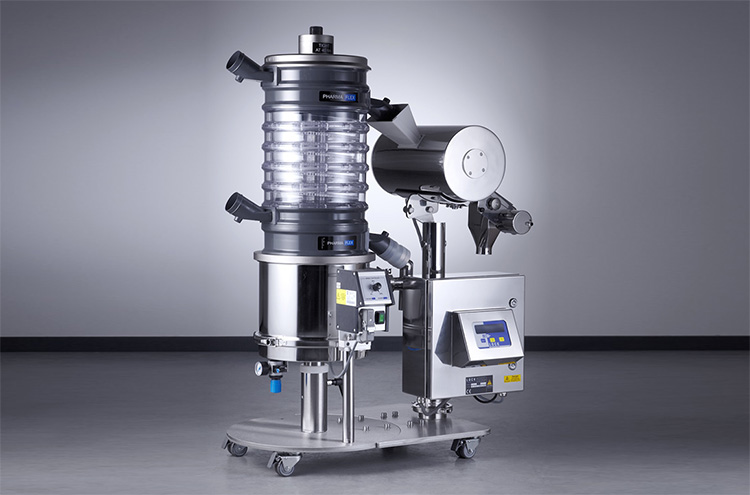 This type of tablet deduster relies on the rotation and vibrating principle for removal of dust. This machine has helical perforated sieve and placed at the discharge chute of a tablet press machine. Its mechanism is quite fast and guarantees the gentle cleaning of every sort of tablets and capsules.
Working Principles
The process starts when tablets are released from the tablet press machine or chute. These tablets fall on the helical plate and the vibration of machine initiates their movement. The constant upward and downward vibration of machine helps in cleaning process and this is the stage where dust extractor takes out the dust through pores and tablets are dropped into the collection container.
Components
It mainly consists of perforated sieve, tablet inlet, dust extractor, discharge chute, transparent glass window, touch screen PLC system, vibration controller, vaccum suction device and tablet collection container.
Application
This machine is mostly used in large pharmaceutical industries, nutraceutical industry, chemical industry, cosmetic industry and dietary industries etc.
Uphill Tablet Deduster Machine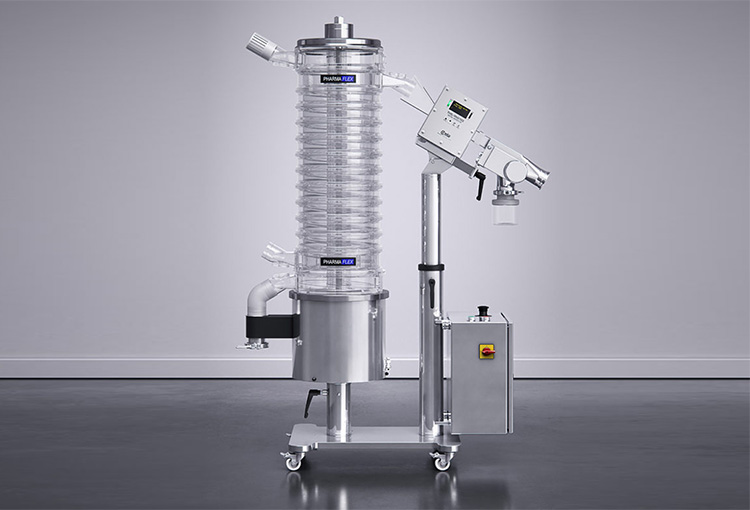 This high quality machine is made up of stainless steel with long dedusting path. It automatically dedust and elevate the tablets concurrently. It is best to use with rotary type tablet presses. Moreover, it can also polish variety of pills and capsules without any damage.
Working Principles
This machine accomplishes dual tasks at same time. When it gets the tablets from pressing machine, the stirring of tablets started over the perforated pate at same time. Tablets are checked by metal detector in case of any metal particulate in tablets. After finding them accurate, machine purifies these tablets, polish them and elevate them upward for the discharge.
Components
Some of the major components of an uphill tablet deduster machine include metal detector, perforated plate, control system, outer cover, dust Collecting device, socket, corrugated tube and vacuum port.
Application
Usually big industries with heavy workload on daily basis are using this machine like pharmaceutical, food, chemical and other similar industries.
Vertical Tablet Deduster Machine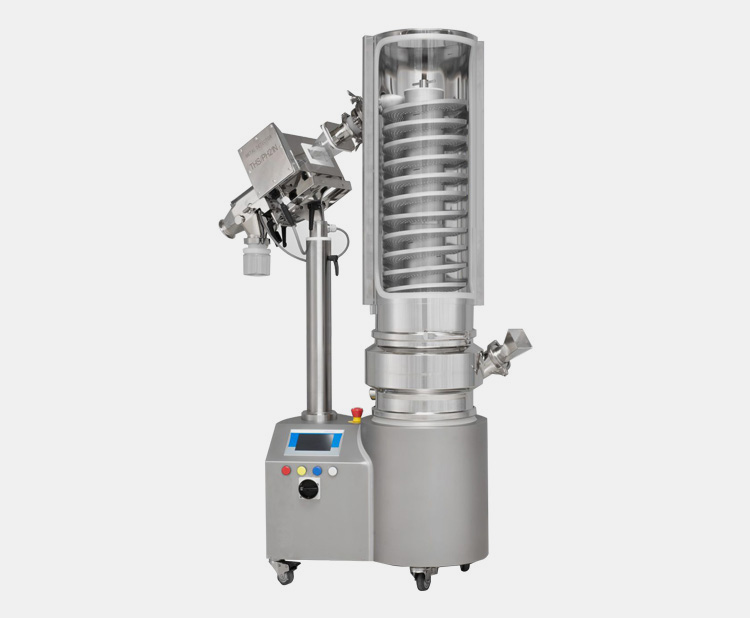 Vertical tablet deduster is divided into two types; vertical downward conveying dedusters and vertical upward conveying deduster. Both are consist of perforated helical plates which dislodge the dust remained on tablets. Vertical dedusters convey the tablets in ascending direction and are inexpensive compare to horizontal machines with small footprint.
n and are inexpensive compare to horizontal machines with small footprint.
Working Principles
Its process depends upon the helical punctured conveyor tray that is attached to the central column. The strong vacuum force helps in the oscillation of tablets present inside the machine and draws away all the dusty particulates resultantly collect it in dust extractor and display purified medicines by finishing them.
Components
Many components combinely form a vertical tablet deduster machine. These components are central helical tube, such pipe, large frame, vaccum pump, wheels, metal detector, auto rejector, control system and collection bin.
Application
Presence of such type of tablet deduster machines can be employed in medical field, cosmetic industry, nutraceutical industry, confectionary products and agricultural industry.
Horizontal Tablet Deduster Machine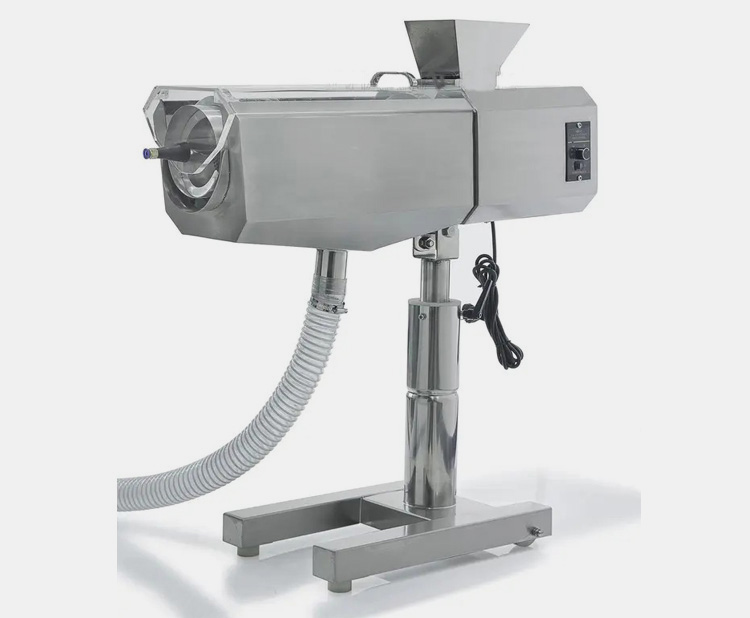 Unlike vertical deduster, horizontal deduster machine has flat perforated bed which moves the tablets in horizontal direction rather than upward. Although it is costly than a vertical deduster but its capacity is higher compare to vertical deduster. In addition, it cannot reach to the tall collection bin due to their horizontal plates. But this machine does not convey the tablets to large upward direction of machine.
Working Principles
Its operating procedure is easy as it constantly shakes the tablets in machine so any sort of pollution present over tablets could be grasp out. But as the process is done on flat steel bed, so it is stable and completed without tablet breakage and deformation.
Components
A horizontal tablet deduster machine is structured with stainless steel. Some of the these components are base, tablet inlet, power speed regulation, tablets outlet, control system, vacuum dust hose, vacuum station, flat plate with holes and collection bin etc.
Application
This machine has also wide range applicability. However, industries like personal care, herbal industry, food processing industries and many other medium to large scale industries are utilizing this machine.
Brush Type Tablet Deduster Machine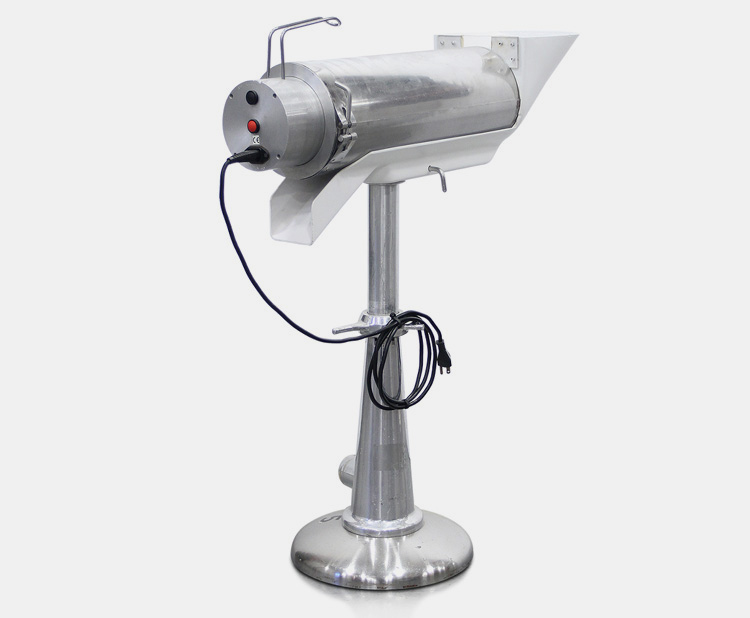 Another type of deduster machine is brush-type which is available both in horizontal and vertical form. Basically, it uses a motor driven brush to sweep the dusty particles from tablets. Machine is controlled by an efficient adjustable motor.
Working Principles
When capsules or tablets are released by the hopper or infeed, the brush located inside the stainless steel tube pushes them forward until they are fully dust free. This spirally mounted brush is driven by an adjustable motor. The process of dedusting goes on and after the completion of dedusting tablets is discharged by chute either on upper or lower side.
Components
It consists of motor driven spirally mounted brush, stainless steel tube, tablet inlet, tablet outlet chute, speed motor, main body, dust collecting device, round shape body, movable wheels and control system.
Application
This machine is capable of processing both the tablets and capsules at same time. Industries which produce tablets with high volume may use this machine as it also accomplish the task of tablets deburring along with dedusting. Thus, milk tablets and capsules are processed by this machine in healthcare industry, food, medical and chemical industry as well.
8.Differentiate Between Horizontal Tablet Deduster Machine And Vertical Tablet Deduster Machine?
Both horizontal and vertical tablet deduster machine have same purpose of cleaning tablets or capsules. Although they have little dissimilarity in their structure, capacity and working which can be analyzed by looking into the table below:
No
Factors
Horizontal Tablet Deduster
Vertical Tablet Deduster
1
 

Definition

Horizontal tablet deduster refers to the equipment which process tablets in horizontal direction onto the vibratory plate.
Vertical tablet deduster is used to oscillate the tablets in vertical direction through vibratory perforated plate.
2
Process
Tablets are infiltrated via inlet from one end and dedusted by the constant vibration taking place in horizontal position and discharged by the other end.
Tablets are directly conveyed by tablet press machine and dislodge dust either in upward or downward position.
3
Adaptability
It stands downward due to its structure thus not preferred for direct contact with tablet press.
Vertical machine is more adaptable as it has two types which enable it to provide choice between upward and downward conveying. Thus suitable for tablet press.
4
Capacity
Horizontal tablet deduster is small shape compare to vertical deduster thus have limited capacity.
Vertical deduster is quite large enough which provide extra space for more tablets to dedust.
5
Application
It is mostly used in medium size manufacturing areas like herbal industries, agricultural industries and cosmetic industries.
This machine is employed to be utilized in pharmaceutical industries, food and chemical industries.
6
Machine
9.In Which Areas A Tablet Deduster Machine Is Mostly Used?
Producing tablets is a highly responsible task due to which every industry that is associated with tablets or capsules production is using this machine on large extent. In this way, few companies are taken into consideration which are commonly using this machine:
Pharmaceutical Industry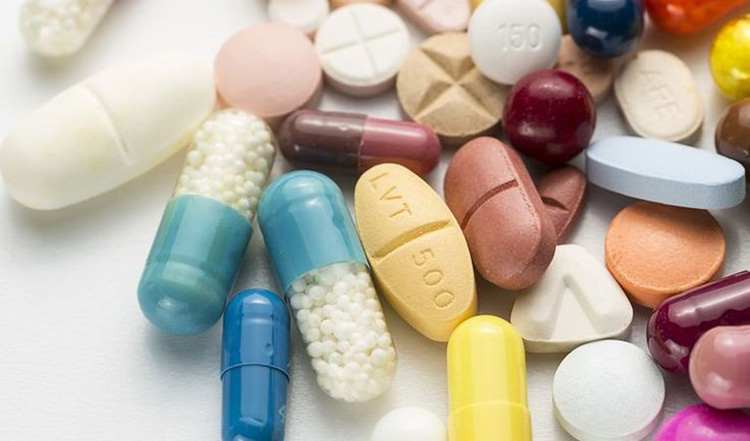 No doubt pharmaceutical industry is the first ever tablet processing company which comes in our mind when talking about the applicability of a tablet deduster machine. Medicines are really sensitive they are keep under proper observation until full packaging is achieved in blister form. Thus, in order to deal with the excessive production of tablets this machine is first choice of pharmaceutical industry for cleaning tablets.
Chemical Industry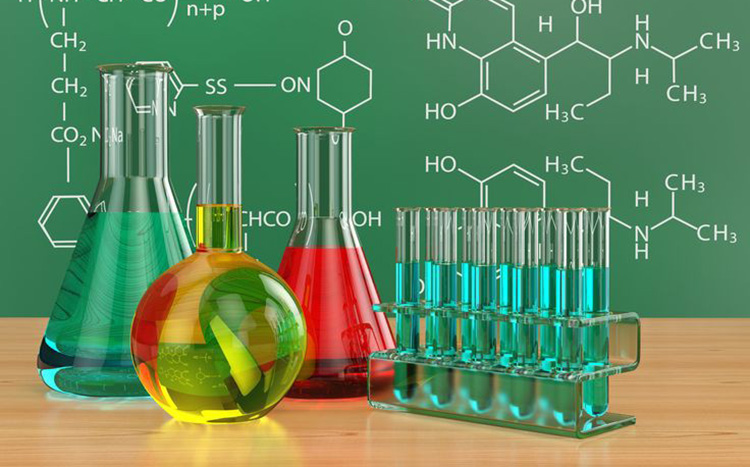 Similar to pharmaceutical industry, chemical industry has also brought this technology into use so as to tackle the problem of pollution over tablets. Various types of chemical tablets are vigorously polished by this equipment such as dishwasher tablets, water cleaning tablets and animal feeding blocks etc.
Food Industry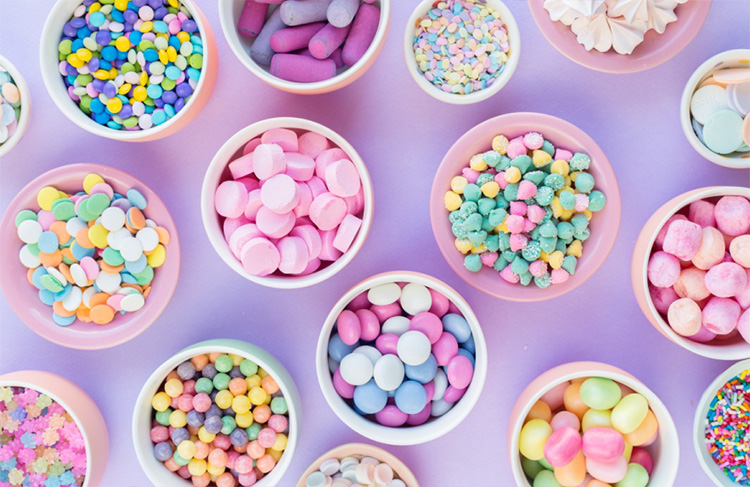 This machine has been employed to deal with the growing demand for sanitation of various food items. By removing the raw powder from tablets also helps in their preservation. For instance confectionaries, candies, chocolate tablets, milk tablets and other hard chewable candies are better cleansed by the machine.
Nutraceutical Industry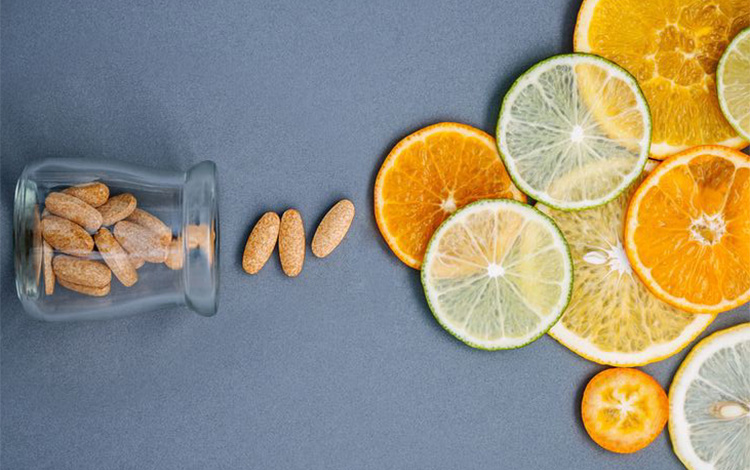 To eliminate the need for expensive treatments nutraceutical or bioceutical tablets are used which are prepared from fortified dairy products, citrus fruits and other items having good quality of vitamins and minerals. These tablets also require dust free surrounding due to which this industry is keen to incorporate the innovative technology of tablet deduster machine into its business sphere.
Cosmetic Industry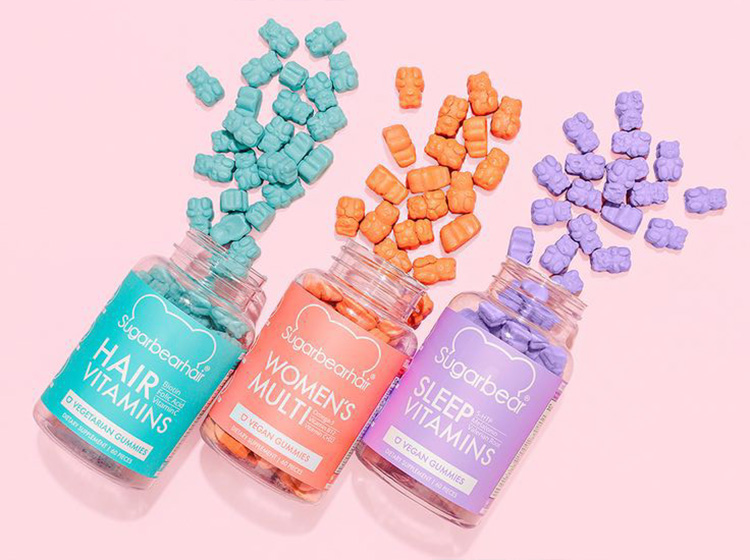 To cope with the problems of aging skin, dark spots or growing wrinkles various tablets and capsules are made with beneficial ingredients. A tablet deduster machine is ideally equipped for these tablets which polish them properly and also increase their effects and level of hygiene.
10.Do You Know About The Problems And Pitfalls Of A Tablet Deduster Machine? How To Troubleshoot?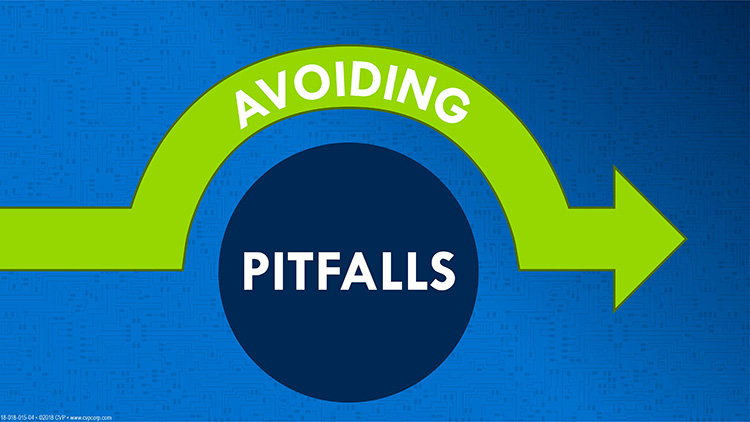 You might face some problems while operating the tablet deduster machine. Due to this reason, few major pitfalls along with their remedies are shown in the table:
| | | | |
| --- | --- | --- | --- |
| No | Pitfalls | Causes | Troubleshooting |
| 1 |  Machine does not respond | The reason can be improper supply connection or damaged switch | Properly check the power connection and replace the switch if broken or worn |
| 2 |  Low dedusting speed | The possible issues are problem in vibratory regular, the software or parts of machine are loose | Fix them by contacting supplier and tighten the machine parts. |
| 3 |  Creation of unusual noise | Components of machine are not tightly fixed | Fit these parts by tightening machine screws |
| 4 | Machine is not producing vibration | This unusual technical issue is the result of improper power supply, data input or the lack of connectivity among parts | Inspect the parts connection and reconnect the electric supply |
| 5 | Tablets dropped in dust tray instead of collection container | Reason for such problem is change of place for inlet and outlet orientations | Therefore, tight the sieve and look if it is properly working |
| 6 | Vacuuming is insufficient for tablet dedusting | It happens when vacuum supply is inadequate due to debris or low air pressure | Solve it by increasing the air tension and remove out the waste |
11.How To Clean And Maintain A Tablet Deduster?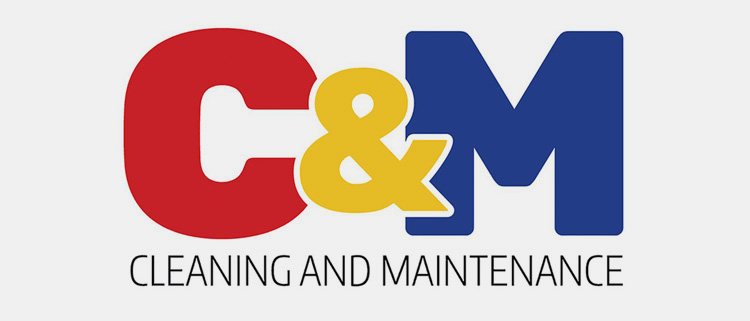 For safe cleaning and easy maintenance of a tablet deduster machine you should follow the below prescribed guidelines:
Cleaning
The cleaning process of machine is comprised of two phases:
Dis-assembling of Tablet Deduster Machine
In first phase you have to carefully remove all the parts of machine including hopper, food grade gasket and perforated plate. Take away the dust particles by using vacuum cleaner or lint-free cloth. Residual particles can be cammunicated with nylon brush and a flush of water. Meanwhile, it should be noted that some tablet dedusters come with inlet and outlet pipes which do not require disassembling of parts but can be simply cleaned by infiltrating water through these pipes.
Assembling of Tablet Deduster Machine
After cleaning integrate all the parts in reverse order of disassembling. Connect the hopper, discharge chute and unit in machine.
Maintenance
This ergonomic, compact structure and modular design machine has convenient maintenance that requires less effort. Although some points should be kept in mind order to better sustain your device for usual tasks. They are:
For regular maintenance, wipe the surface of machine with 70% alcohol and dry it with soft cloth
Be cautious about the temperature in which you are placing the machine as high temperature can reduce the shelf life of your equipment working efficiency.
12.Highlight The Decisive Factors For Considering Before Purchasing A Tablet Deduster Machine?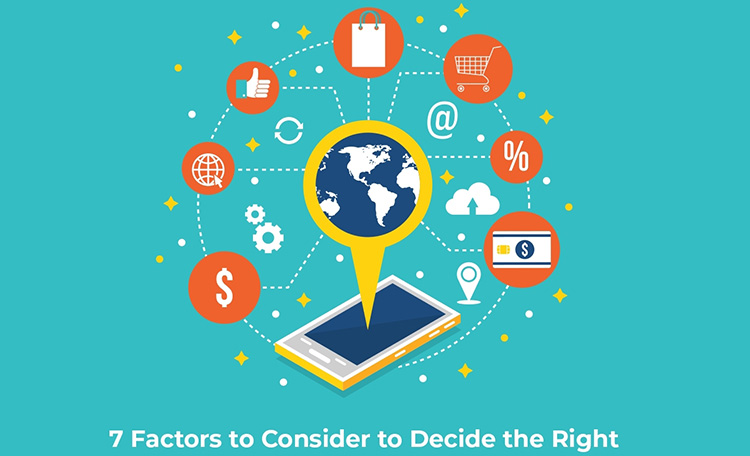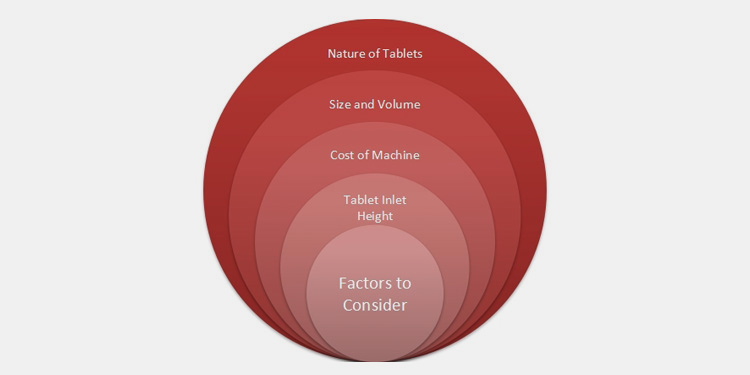 If you are interested and planning to buy a tablet deduster machine for your production make sure that you have gone through the every possible detail that is necessary to know. For example:
Nature of Tablets
Have you considered the nature of tablets? Whether they are hard or soft? This question is of great significance because tablets with strong nature can tolerate the high vibrating pressure but soft tablets like effervescent can be easily damaged by too much vibratory force. Such type of brittle tablets needs different dedusters.
Size and Volume
You should look into the minimum and maximum size of your tablets. Along with that calculate the figure which you desire to attain by using the machine. These information will let your vendor better determine the type of deduster which suits your requirements.
Cost of Machine
If you are looking for inexpensive low budget tablet deduster then horizontal machine is suitable. Although, it has small capacity of processing tablets with creating noise during operation.  On the other hand, vertical tablet deduster with high initial cost has super fast and stable performance that can better deal large scale batch of tablets.
Tablet Inlet Height
Always choose a machine that has stable inlet and outlet orientations. It will relieve you from using extra tools for tablets discharging.
Determine Number of Collecting Bins
You should determine the number of collection containers required for tablets because the greater bins would ultimately increase the need for more diverters. By doing so, tablets can be protected from cross contamination and their safe transport can be achieved.
Use of Metal Detector
Check if machine has a metal detector, as it would reject the tablets with magnetic or non magnetic metal thus exerting all the impurities and allows safest method of tablet dedusting.
Conclusion
Tablet deduster machine is the need of every industry which is producing any type of tablets, pills or capsules. Allpack is thus fulfilling this need by designing amazing tablet dedusters of various types which are integrated with quality material. We will also provide you with full warranty and customer support. Be in contact with us for further information.
CONTACT US
Tell us your raw material and project budget to get quotations within 24 hours.
WhatsApp:+86 18171018586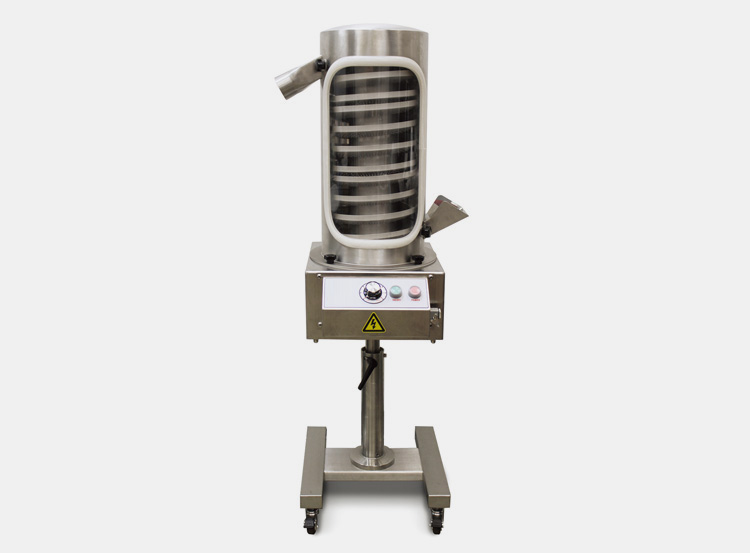 Tell us your material or budget, we'll reply you ASAP within 24 hours