Your Premier Laser Engraving Machine Supplier
Red Light Positioning
Up-down Working Table
High Efficient Laser Tube
Laser Engraving Machine
Allpack laser engraving machine can cut or engrave on the different material surface by the thermal energy of a laser, it has been widely used as its engraving accuracy is higher, and the engraving speed is faster. And this machine has gradually replaced the traditional manual engraving equipment and methods, becoming the main engraving equipment. It has a professional control system so that it can achieve high speed engraving and cutting. Allpack laser engraving machine delivers precise personalization results on everything from awards, gifts and jewelry to rhinestone decorated apparel. It can engrave on a wide variety of materials, including wood, plastic, acrylic, crystal, glass, leather, metal, paper, plastic, rubber and so on. This machine is widely used in food & beverage, energy & mining, construction, retail, manufacturing, printing, machinery repairing industries, etc.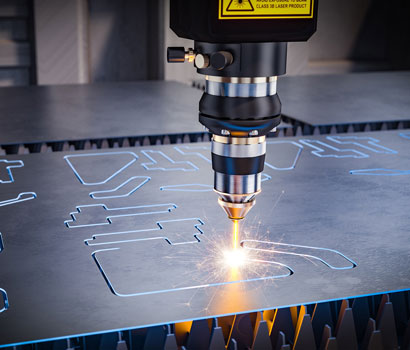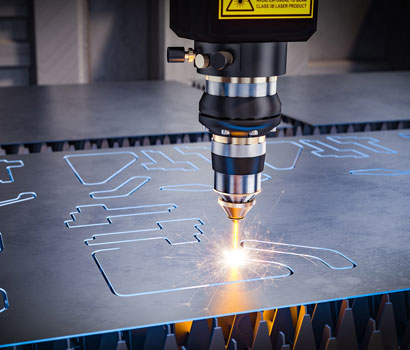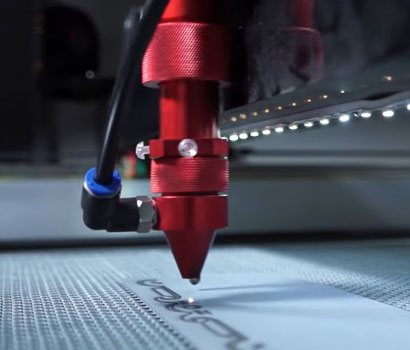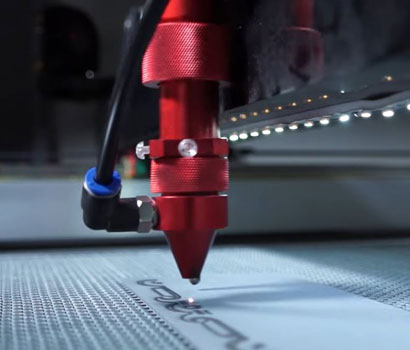 Allpack laser engraving cutting machine 5030 is used to engrave text or pictures on different non-metallic materials such as acrylic, wood, crystal, leather, paper, rubber, plywood, plexiglass, etc. This machine is made of high quality industrial-grade accessories, including laser head, electric up-down working table, stepper motor, smart control panel and so on, thus it has stable performance, high precision and high efficiency. Besides, the laser engraving cutting machine adopts non-contact processing so that it will not make damage to the surface of workpiece, which guarantee a safe and reliable operation process.
High Compatibility
Powerful Performance
Consistent Engraving Effect
Allpack laser engraving machine 6090 can be employed in both engraving and cutting, is widely used for engraving on the bamboo piece, planks, boulder, horns, leather, crystal, wood, organic plastic, fabrics, ceramic, etc. The machine is equipped with premium adjustable laser head, CO2 laser tube and perfect tidy power supply system so that it has excellent performance and low power consumption. Also, it uses stainless steel linear guide rail, which let it has quickly engraving speed and high precision, also has long working life.
Wi-Fi Control
High-precision Stepper Motor Driver
Universal Caster&Adjustable Feet
Allpack laser engraving machine 6090 adopts all kinds of high-tech parts, such as water cooling system, USB interface and cellular platform, can provide smooth and precise engraving. In addition, the machine is equipped with sensitive control panel, which can adjust speed and power quickly. The air assist of this machine can remove heat and combustion gases from the cutting surface, and the rotary axis can help it engrave any cylindrical object. The laser engraving machine 6090 is suitable for wood, acrylic, glass, leather, paper, silicone, rubber stamp, etc.
Emergency Stop Button
Large Sized Working Area
Electric Controlled Lifting Platform
Allpack laser engraving machine CO2 6040 is a type of desktop equipment which has compact design, it adopts water cooling system, can engrave and cut a variety of non-metallic materials such as paper, acrylic, wood, double-color board, ABS board, rubber, plastic, glass, leather, etc. This equipment is equipped with closed laser tube, industrial laser head, high grade linear guide and high power motor, thus it has the advantages of high processing accuracy, high speed and low noise. The machine is widely used in computer embroidery cutting, packaging & printing, advertising and building decoration industries, etc.
High Power Output
Auxiliary Blowing System
Equipped With Protection Cover
This laser engraving machine adopts the imported laser head, thus it has the features of high precision, fast speed and low noise, and it is equipped with the protection cover, which not only guarantees the personal safety of the operator, and also makes the entire processing production more environmentally friendly. And, the machine has a lifting working platform, which can adapt to different products and make the engraving process more convenient. Allpack laser engraving machine CO2 6040 is suitable for carving and cutting paper, wood, cloth, bamboo, leather, rubber, stone, glass, etc.
Red Light Locator
Digital Control Panel
Water Temperature Monitoring
Allpack laser engraving machine 4040 is a type of computer numerical controlled nonmetal laser etching system that uses CO2 laser tube to output high-density laser beam for engraving & cutting. This machine is equipped with a precision CO2 laser generator which can engrave on almost any non-metal materials surface. It is widely used in crafts making, advertising, decoration, clothing, leather, toys, electronic appliances, computer embroidery and cutting, models, packaging and printing, paper products, and more industries.
Automatic Focus Lens
Professional Exhausting Device
Power Off Restoring Function
This is a hot selling laser engraving machine which is designed for engraving and cutting wood, leather, plastic, acrylic, crystal, rubber, MDF, stone, glass and so on. This machine has advantages of outstanding cutting cross section, high precision, easy operation and good stability, can satisfy the processing demands of precision parts. It is popular in industries such as advertising, sheet metal, packaging, arts and crafts, paper-cutting, architectural models, lights and lamps, electronic appliances and so on.
Accurate Control Board
High Cost Performance
Adjustable Laser Head
Allpack laser engraving machine 3020 plays an important role in carving and cutting non-metallic materials. It adopts upgraded laser cutting head, electric lifting platform, smart control panel and good quality guide rail, which make the machine user friendly and efficient. This laser engraving machine is suitable to seal engraving, advertisement, art gift, garment, leather, toy, building upholster, computerized embroidery, packing and printing, paper product, garments sampling, large width tailoring, , shoe making,  furniture , model industry, craftwork  and other industries.
Cut-off Protection
Effective Heat Dissipation
Emergency Stop Switch
This laser engraving machine 3020 is equipped with the best 40W laser water cooled CO2 laser tube that can engrave almost any non-metal materials which include acrylic, wood, glass, rubber, bamboo, crystal, cloth, stone, paper, etc. The machine is a type of innovative laser engraving and cutting equipment, which adopts imported components, therefore, it has excellent performance, can provide perfect engraving effect. Allpack laser engraving machine can be connected to USB, supports multiple graphic formats, such as PLT / DXF / BMP / JPG / GIF / PNG / TIF and so on.
USB Connectivity
Fast Carving Speed
Temperature LCD Display