Your Best Lubricant Oil Filling Machine Manufacturer
Allpack Lubricant Oil Filling Machine
Allpack lubricant oil filling machine is specially designed&used at lube oi filing,each of machine technical details based on lube oil property. Adopts suck-back nozzle design to guarantee no-dripping issue. Piston driven by servo motor allows filling accuracy & stability.Different volume can be set on HMI directly.You can get fast adjustment for different size bottles within 10-20min.All pistons are driven by servo motor, high accuracy within +/-0.5% and high stability.All the piston and nozzle are designed for oil related products to assure no foaming, no dripping.With hyginenic tri-clamps connection, all the lubricant oil filling machine is easy to remove and clean, comply with GMP standards.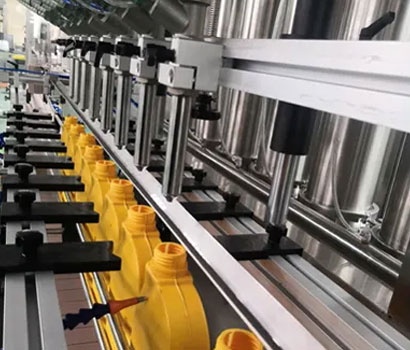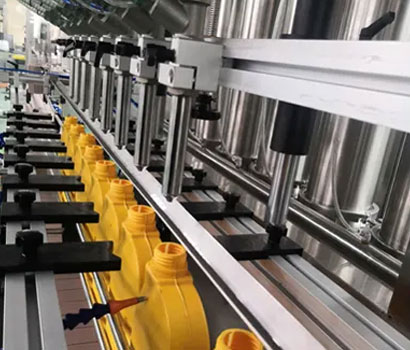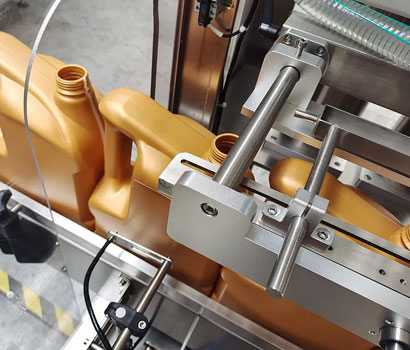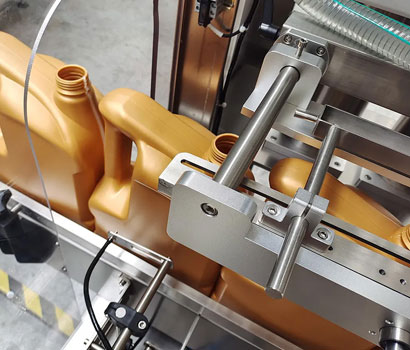 Lubricant Oil Filling Machines
Allpack 1-5L lubricant oil filling machine can be equipped with high-speed capping machine, oil barrel labeling, oil capping machine,oil bottle inkjet printer, oil bottle automatic packing and palletizing machine. It is a special filling system used as servo motor driven filling system. The filling machine has the characteristics of fast filling speed, high precision and no dripping. It can be equipped with different straight-line-filling heads according to the requirement of clients,which meets the requirement of GMP. It is especially suitable for oil packaging enterprises with medium and high production capacity.
Accurate measuring ,advanced structure
Stable operating ,low noise
Large adjusting range ,fast filling speed
Allpack 5-30L lubricant oil filling machine is suitable for filling high viscosity materials (such as lubricating oil, engine oil, gear oil, etc.) . The lubricating oil filling machine can be integrated with the capping machine, labeling machine, and film packaging machine to form a complete lubricating oil production line.With PLC plus man-machine interface, touch operation,the machine can do self-diagnosis of fault alarm at a glance.This filling machine is a high-tech filling equipment controlled by microcomputer PLC programmable, equip with photo electricity transduction and pneumatic action.With Accurate measurement, adopt servo control system, ensure the piston can always reaches constant position.When close to target filling capacity can be applied to realize speed slow filling, prevent the liquid spill bottle mouth cause pollution.
Used for viscous material
Fast speed filling ,precision and stability
With anti foam function by diving system
Allpack 200L lubricant oil filling machine is specially designed for 200L lubricant oil packaging.This machine uses the working principle of weighing to control the filling volume.The material flows itself(or is fed by a pump)into the container to be filled.Fast and slow filling is achieved through thick and thin double pipelines,and the filling flow is adjustable. At the beginning of filling,the two pipelines are opened at the same time.After filling to the set amount of fast filling,the thisck pipeline is closed,and the thin pipeline continues to fill slowly until the set overall filling volume.
Fully equipped and strong productivity
Adopts weighing type filling with high measuring accuracy
Filled material has no bubbles
Allpack ton drum lubricant oil filling machine is an integrated product of filling, electronic weighing and measuring, and electronic display, which is produced by introducing international technology. It adopts imported weighing instruments and sensors, and the filling volume can be adjusted arbitrarily, with fast and slow double-speed control. It can prevent the splashing problem of lubricants, oils and other lubricating oils when filling, so that the filling accuracy and quality can be reliably guaranteed. It is suitable for filling medium and large barrels of various types of lubricating oils such as industrial base oil, compressor oil, automobile oil, etc.
Weighing sensor controls the filling to ensure the filling accuracy
Anti drop filler head
Touch screen PLC control
Allpack Lubricant Oil Filling Machine Process Flow & Duration Estimation
Allpack is a professional manufacturer of filling line over 10 years,customized filling line for different industry like food,beverage, cosmetic, medical industry, chemical industry and so on.The full automatic liquid filling machine is designed for saving time on adjusting and testing machine, it can fill liquid or paste accurately by entering a certain filling volume. Check below Allpack lubricant oil filling machine manufacturing process.
Step 1:Plate Cutting(5-7 days)
The initial step is the plate cutting ,which takes 5-7 days to complete the process,with which various thicknesses with accepted dimensional accuracy can be achieved.And it is done either by mechanical or thermal process.And it is done either by mechanical or thermal process.With this process,your machine surface finish will be improved and machine surface will be protected from corrosion.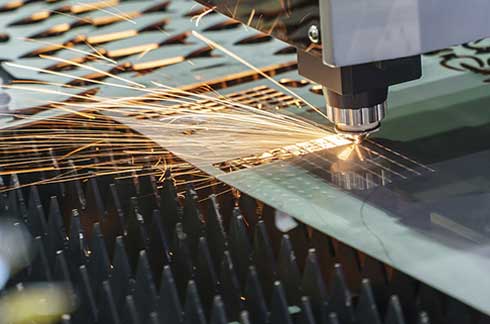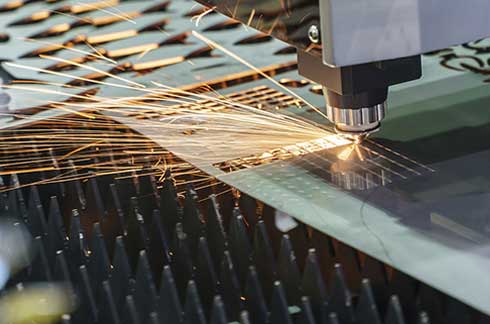 The 2nd step is welding,which takes about 5-7 days,it is a fabrication process whereby two or more parts are fused together by means of heat,pressure or both forming a join as the parts cool.During this welding process,you will get strong or permanent joints for your machine structure.It is such a crucial process as it is the backbone of the machine.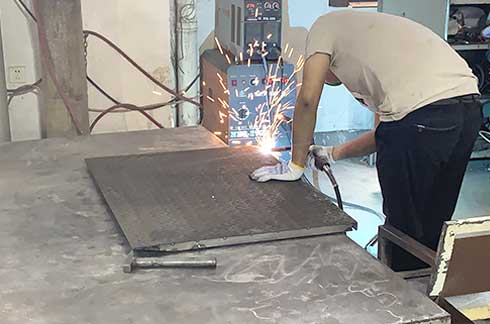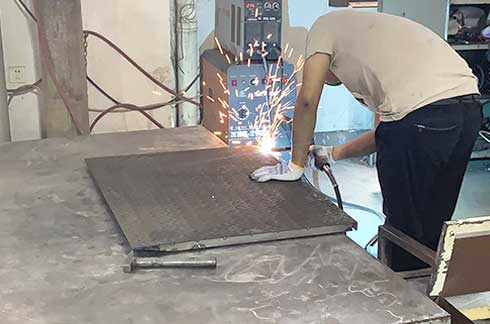 Step 3:CNC Process(14-18 days)
The 3rd step is the CNC process,which takes about 14-18 days to complete.It is a manufacturing process in which pre-programmed computer software dictates the movements of the machine.In CNC manufacturing,machines are operated via numerical control,the language in the CNC process will control the various behaviors of the machine,such as the speed,feed rate and coordination.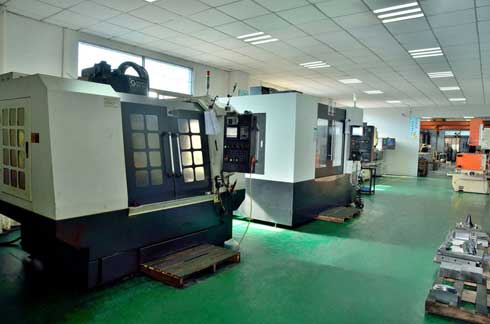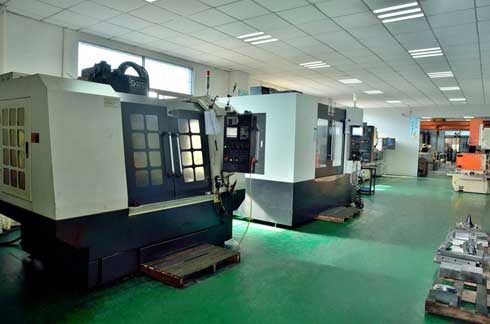 Step 4:Polishing(3-5 days)
The 4th step is polishing,which takes about 1-3days,it actually include two stage,first remove the clear coat scratches,the second stage is polishing the refine finish.After this polishing process,the machine surface will look more smooth on an even more microscopic level.It will also reduce the amount of surface and sub-surface damage and provide better uniformity of surfaces requiring epitaxial processes or deposited materials.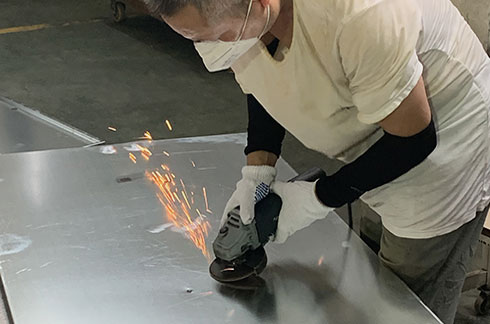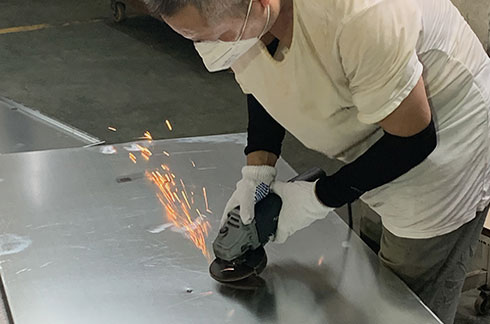 Step 5:Inspection(1-3 days)
The 5th step is inspection,it is most important process during whole machine manufacturing process-yet often overlooked.Allpack pesticide filling machine inspection process not only includes an overall visual inspection of machine functionality and components,but also includes scheduled, purposeful, proactive equipment checks that are carefully designed to identify possible issues and forecast necessary maintenance needs.Through careful inspection,documentation,inspection summary and report will be generated.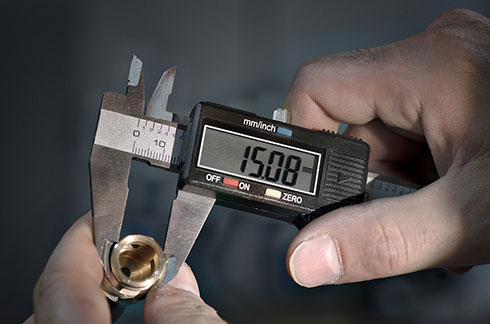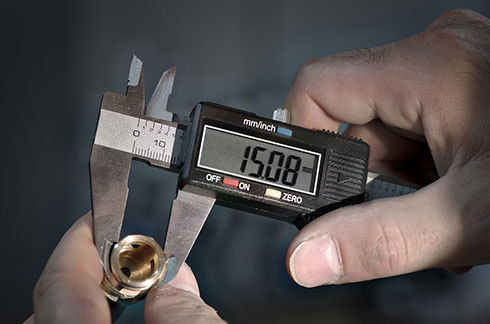 Step 6:Assembly(5-7 days)
The 6th step is the assembly,which is the most important process of the machine's mass production,here several parts or materials of the machine are added in sequence by various workers.This process will also utilizes different types of hardware to assemble the parts together,like nuts, bolts, screws, and similar materials.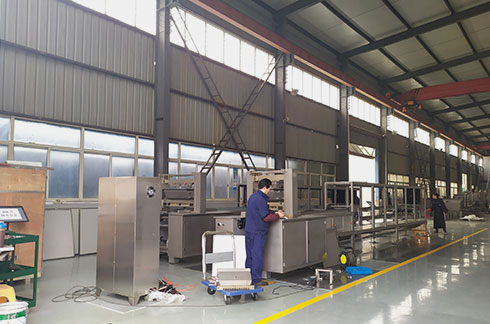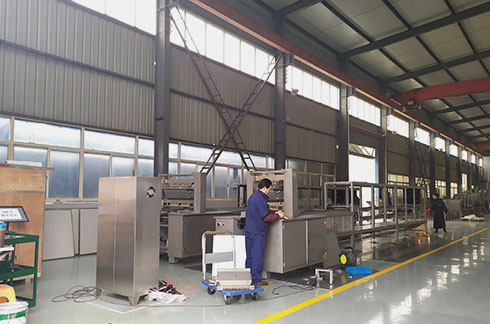 Step 7:Debugging(5-7 days)
The 7th step is debugging,which is also the most important process of the pesticide filling machine manufacturing process.Allpack engineer will debug the machine from several aspects to detect if any errors or bugs at the early stage.If any parts of the machine does not work as expected,they will study and solve the errors or bugs before getting to the next to guarantee best factory quality.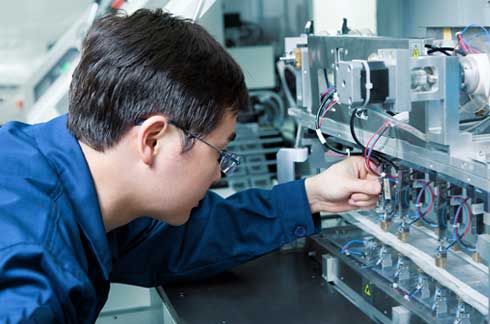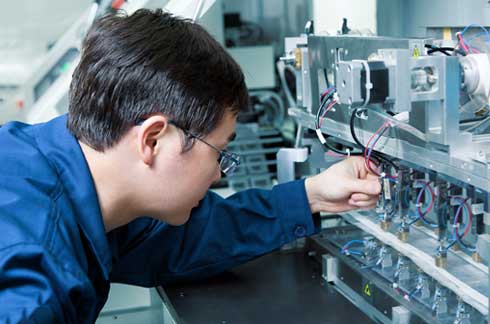 Step 8:Packaging(1-3 days)
The 8th step is the packaging,it is to enclose and protect the machine by encasing them in a container for sale,distribution, shipping, storage, and usage,or efficiently and quickly placing the machine in a protective container or wrapping. It completes a process that is an essential part of marketing and presents the proper image and design of a machine.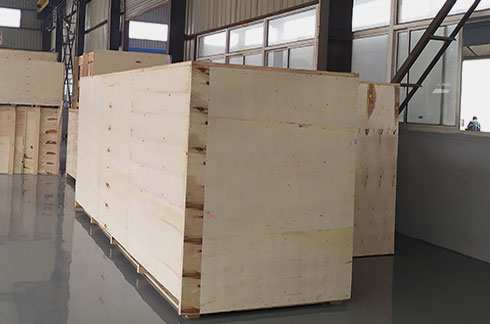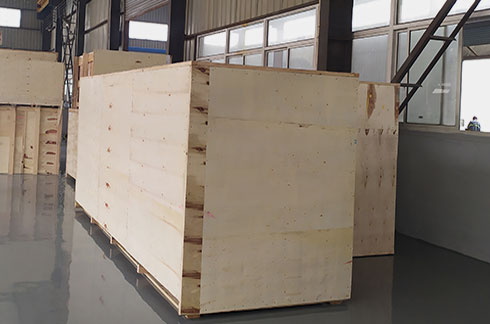 The last step is loading ,finished pesticide filling machine will be loaded into track for further shipment using the lift truck.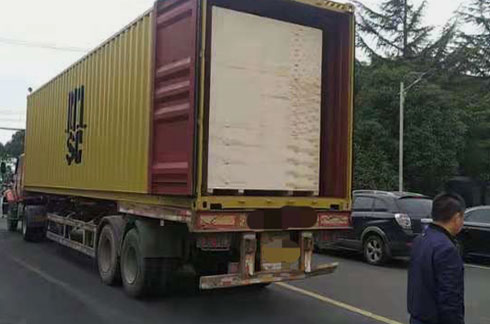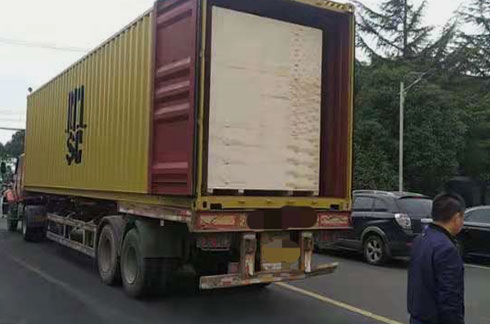 Lubricant Oil Filling Machine: The Complete Buying Guide in 2023
How a lubricant oil filling machine is essential for business success? Whether small or large companies, a Lubricant oil Filling Machine is equally important as other production machines.
A lubricant oil filling machine brings innumerable benefits including high filling output, reduced downtime, competitive market value, and lower labor-cost.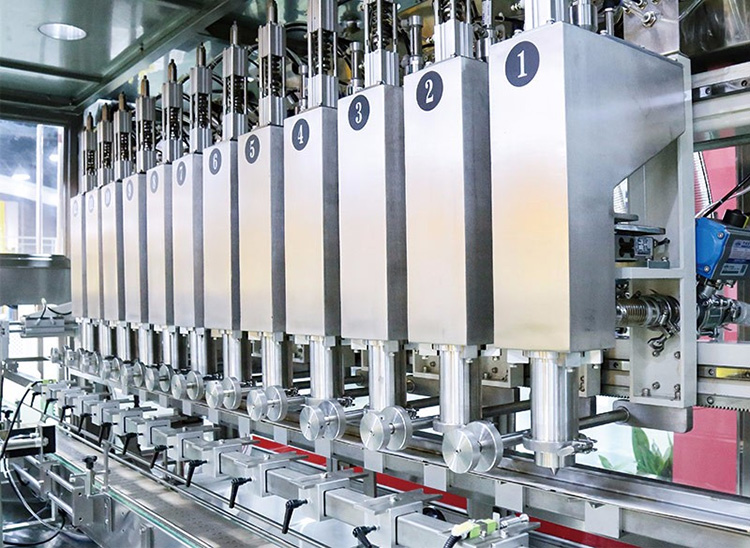 But this could be possible only by choosing the right machine with careful understanding and proper maintenance. In this blog, we will discuss major points, that you want to know from suppliers or experts. So, we're here to answer some very basic FAQs that will make your ultimate understanding about investing on Lubricant Oil Filling Machine.
Add a header to begin generating the table of contents
1.What Is Lubricant Oil Filling Machine?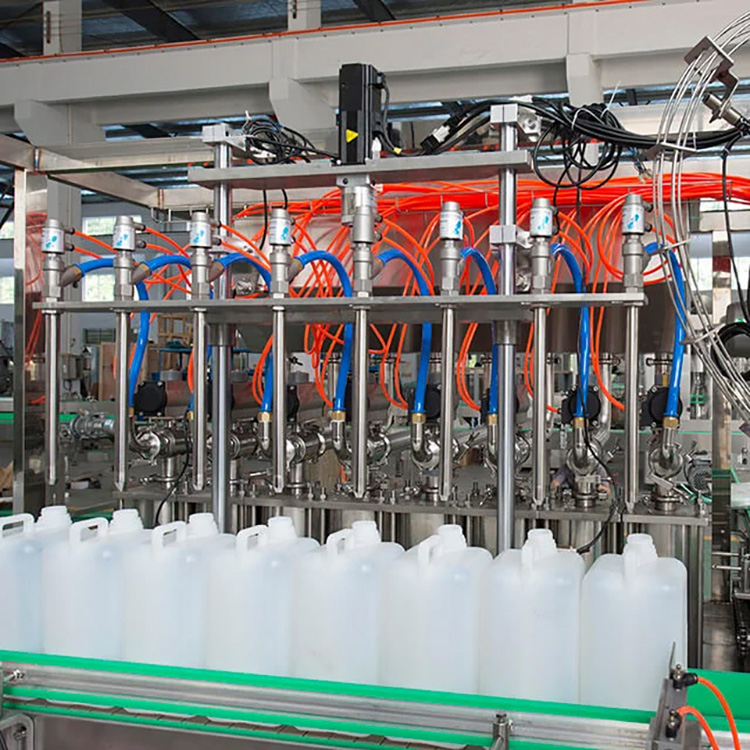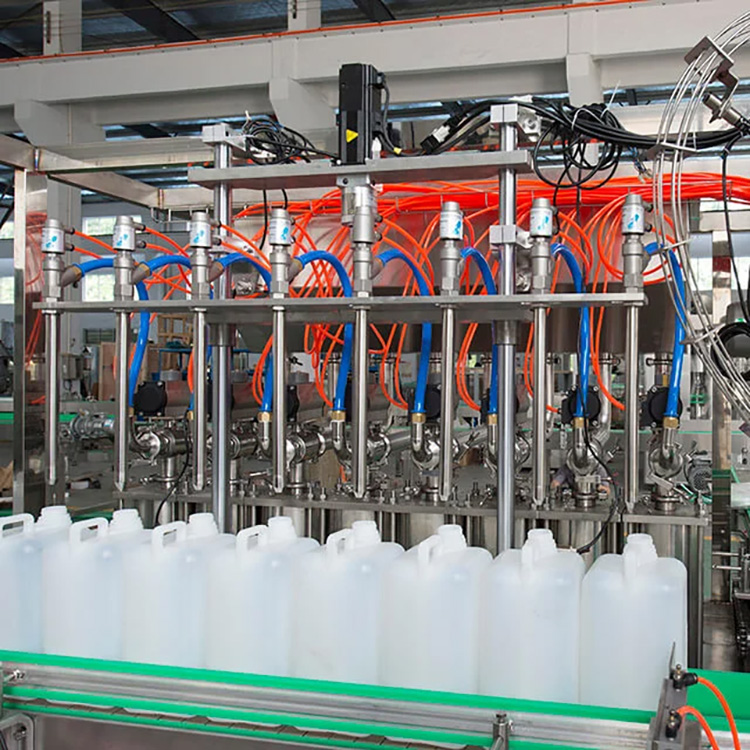 A lubricant oil filling machine is the first place where lubricant oil gets inside the bottle and you can easily pour and use for your engines, machine, or wherever you require. This is a specialized tool to fill empty containers with manufactured product. This is a very helpful and essential device that takes care of filling bottles with zero proportion of wastage.
2.Why do you need lubricant oil filling machine?
A lubricant oil filling machine is an absolute rocking addition that performs several important tasks in the easiest way. Let's discuss one by one:
Super-Efficient and Fastest Machine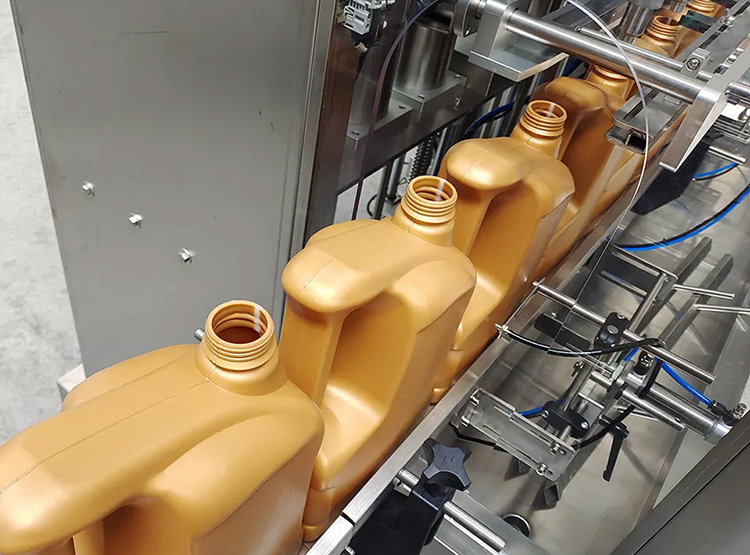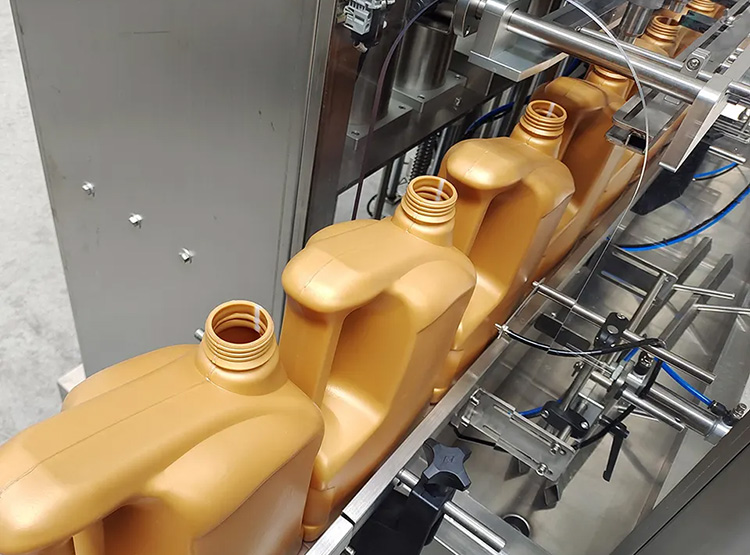 imagine you're in a factory where lubricant oil is poured manually one by one, what would be your reaction? Obviously, there would be some distinct smell that must be hazardous too!
Besides this, have you ever thought how slower work progress would be? A lubricant oil filling machine is a kind of rescue in this case. This machine gives an effortless filling output that allows a bunch of bottles in a fraction of minutes that fantastically meets every production demand.
No More Assumption- Get a Refined Filling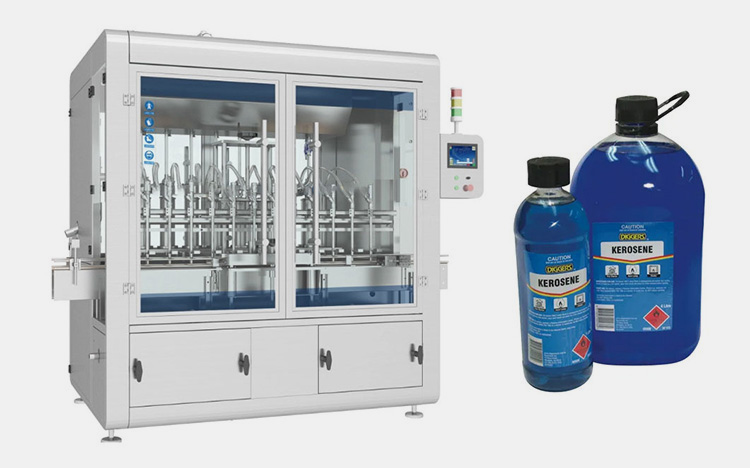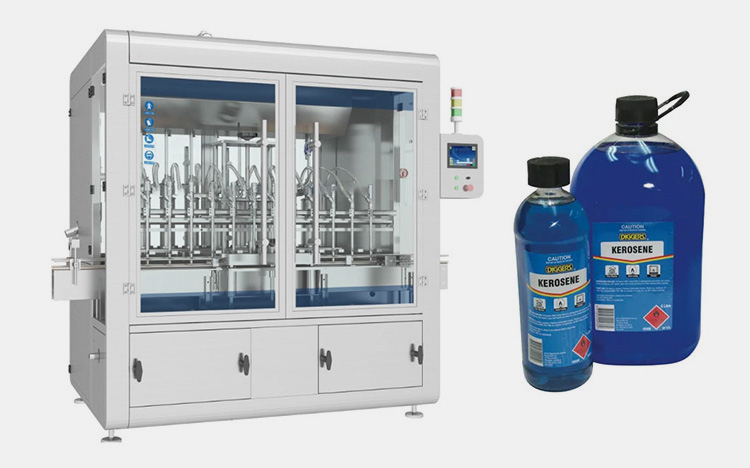 Human error? Not at all!
When it comes to filling accuracy, a lubricant oil filling machine deals it with 100% perfectly. Machine design and advance sensors ensuring the prevention of underfilling and overfilling of oils from containers. The machine makes every manufacturer confident when it comes to considering filling accuracy.
A Single Click Can Handle Whole Production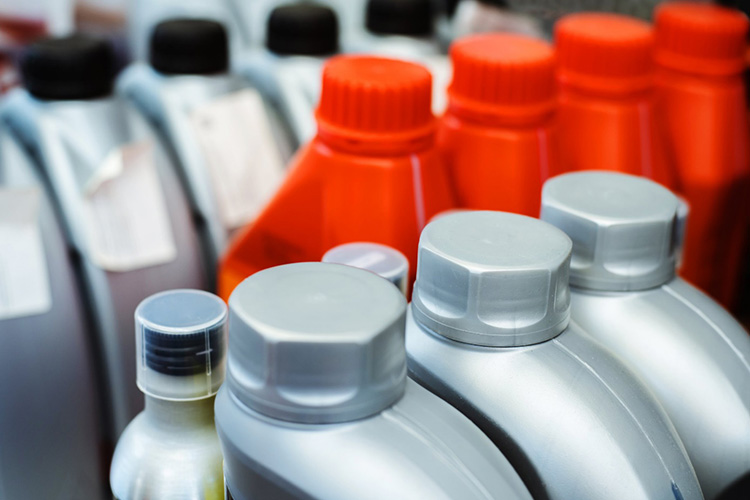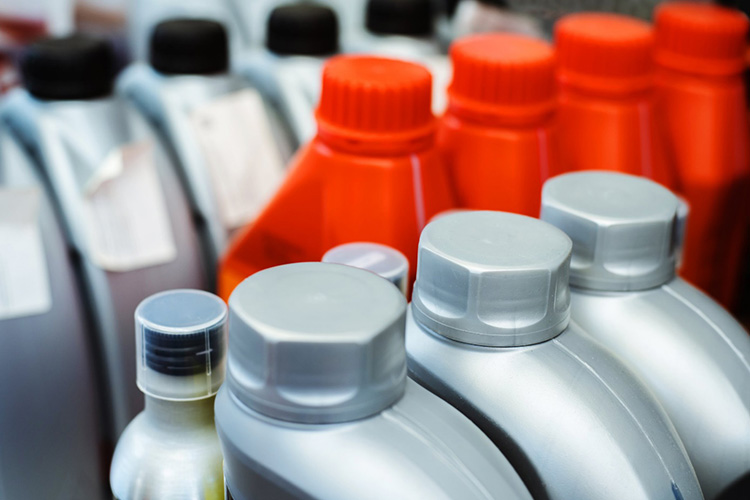 Now you can use your labors in other important tasks instead of all day watching, standing, and filling, lubricant bottles. Because machine itself picks, senses, fills, and discharge filled bottles. You just need to incorporate protocol in the machine. Rest of the task will be done by itself. Hence, no more repetitive filling and worry about maintaining quality level.
Highly Preventive Solution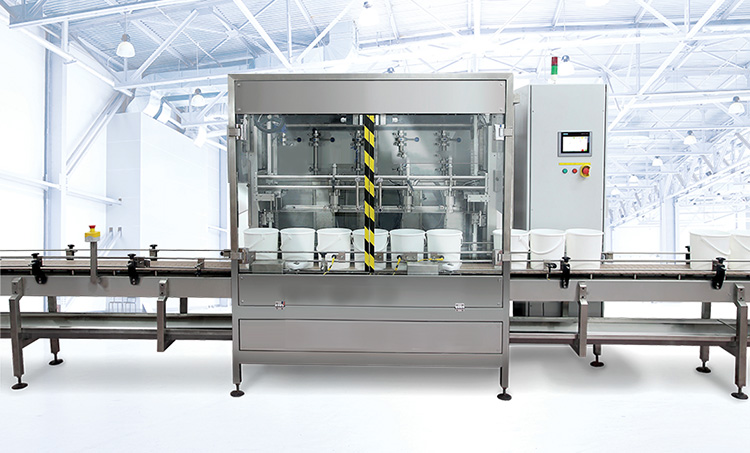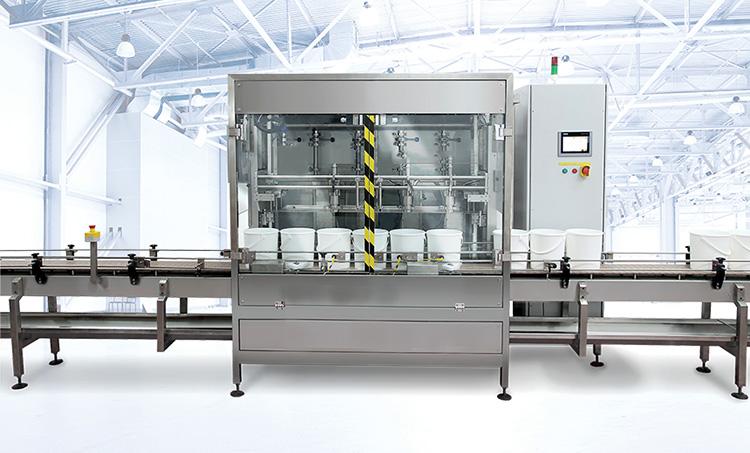 Lastly, don't forget the user and environment protection! A lubricant oil filling machine is relatively more stronger in structure with stainless steel coating ensures user-safety. This is scalable especially for technician and surroundings as lubricant oils is more prone to spark or potentiate hazardous effect in the case of fire. Therefore, machine must be complied with essential safety features without sacrificing anything.
Unlimited Application up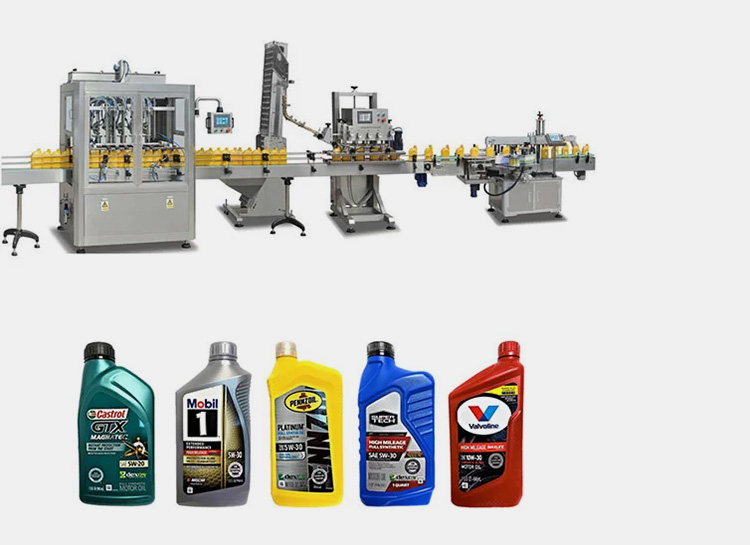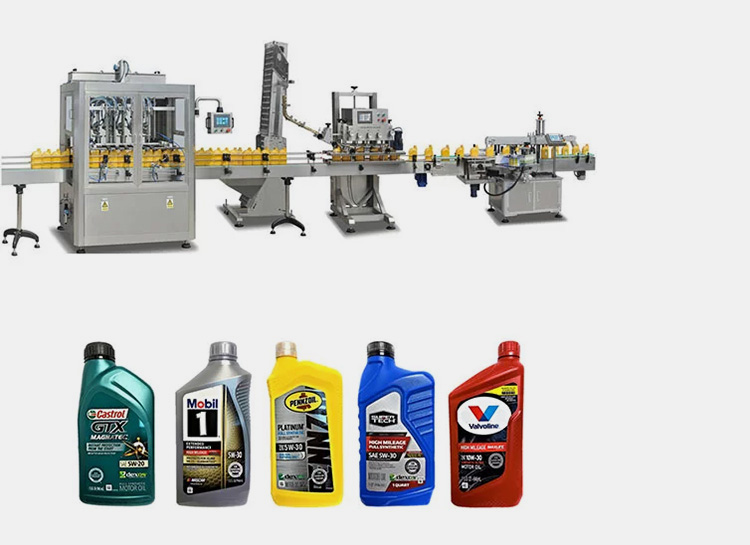 Scaling up with other products too? This machine is useful and designed in such a way that you can use for other products as well. For instance, food, pharmaceuticals, chemicals, agriculture, etc., Now without compromising on time, money, and quality; with simple changeover, you can make use this machine for other filling tasks as well.
3.Where Do You Use A Lubricant oil Filling Machine?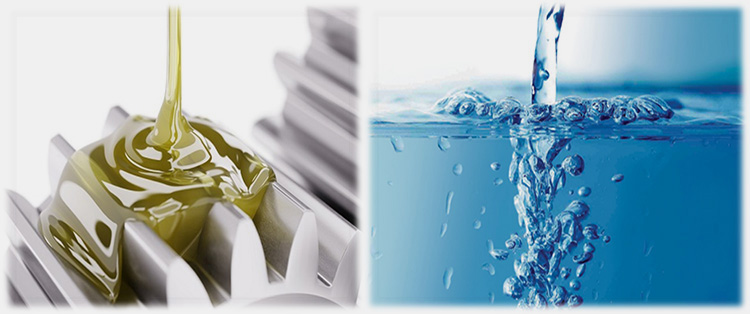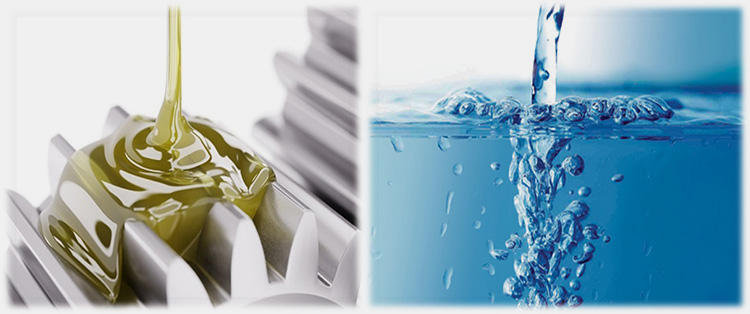 A lubricant oil filling machine offers several industrial uses such as:
Chemical Industry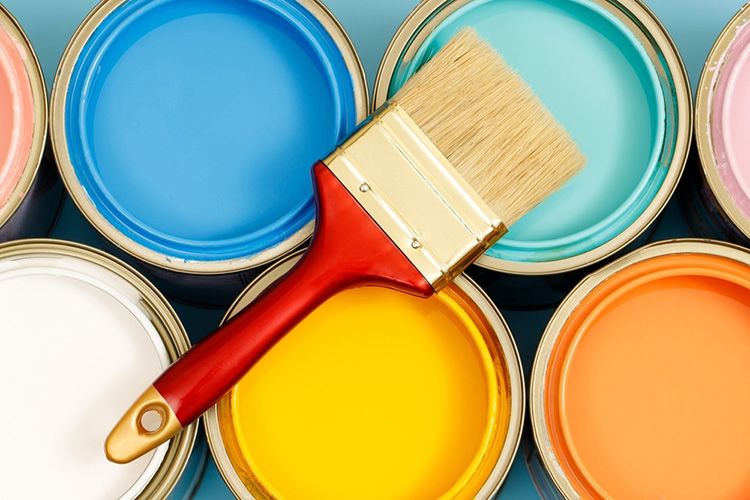 The automatic lubricant oil filling machine plays a crucial role in ensuring safety within the chemical industry. This machine is helpful in preventing users from unwanted chemical fumes and injuries from harsh chemicals such as cleaners, acids, bleaches, detergents., etc.,
Agricultural Industry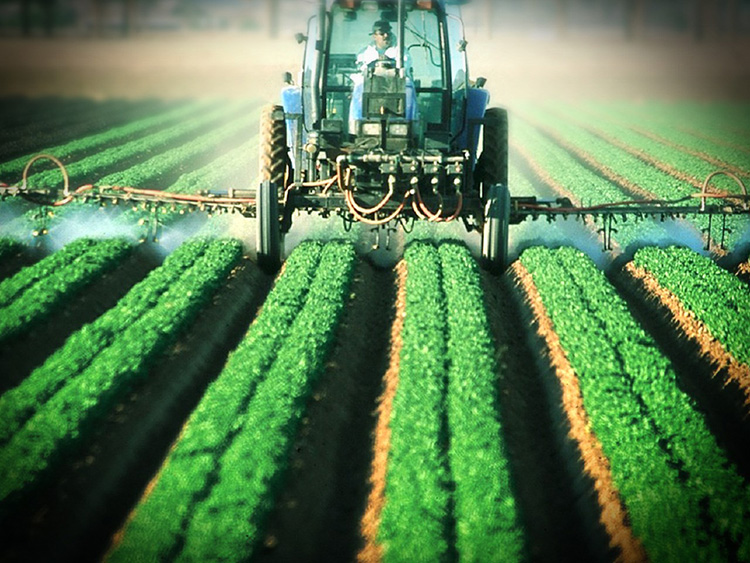 These machines are used in mass filling liquid products which are most commonly used in agriculture like pesticides, herbicides, fungicides, insect repellents, nematicides, and fertilizers. Its industrial usage for accurate filling under specified SOPs enables quality enhancement and safety measures.
Personal Care Industry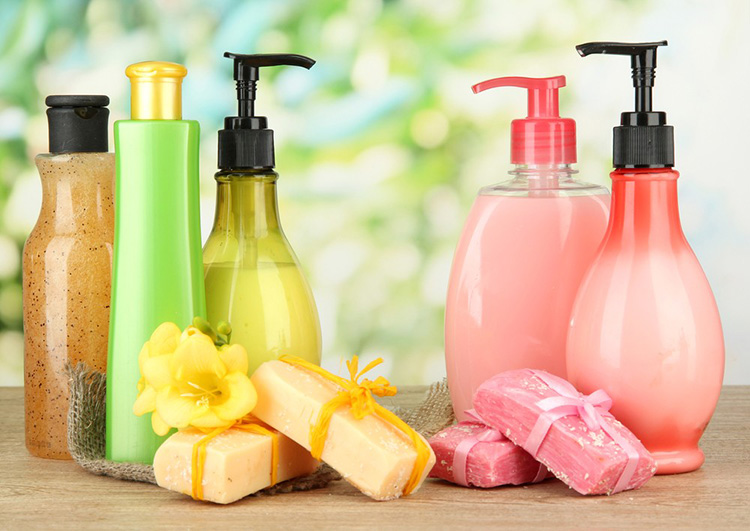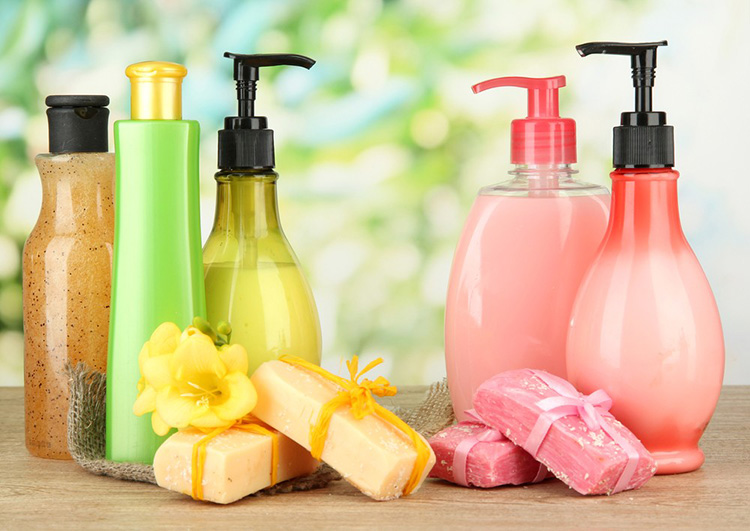 Personal care products are required to be attractive enough for consumers to purchase confidently that directly relates to the concept of good quality in the market. In this regard, a variety of unconventional shapes of containers are used in shampoos, liquid soaps, body washes, cleansers, and facemasks.
For this purpose, lubricant filling machines are designed specifically to handle them all without product wastage like spills and leakage, and contribute to product representation.
Automobile Industry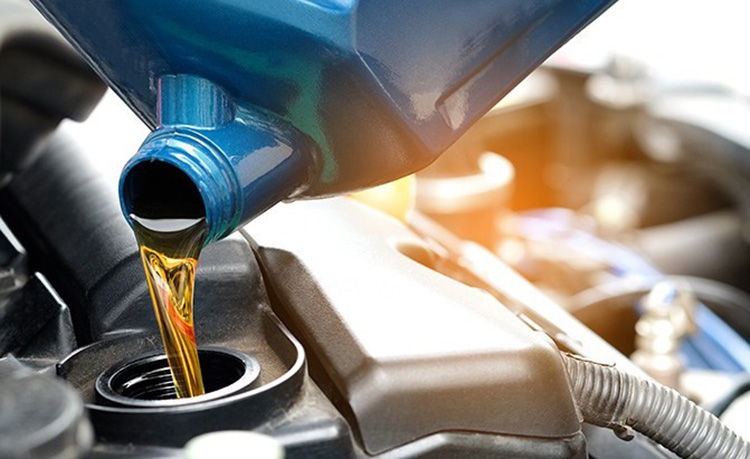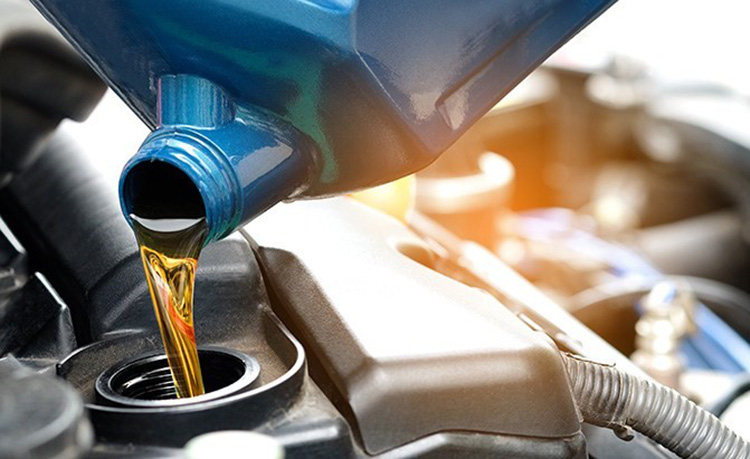 Lubricant oil filling machines play a crucial role in the automobile industry by facilitating the efficient and precise filling of automobile-associated products like lubricant, oil, grease, varnish, etc. These machines are specifically designed to handle the unique requirements of the industry, ensuring the smooth filling of products.
These machines are equipped with advanced features such as automated filling, precise volume control, and leak detection systems, ensuring accurate and consistent filling without any wastage or contamination.
Pesticide Industry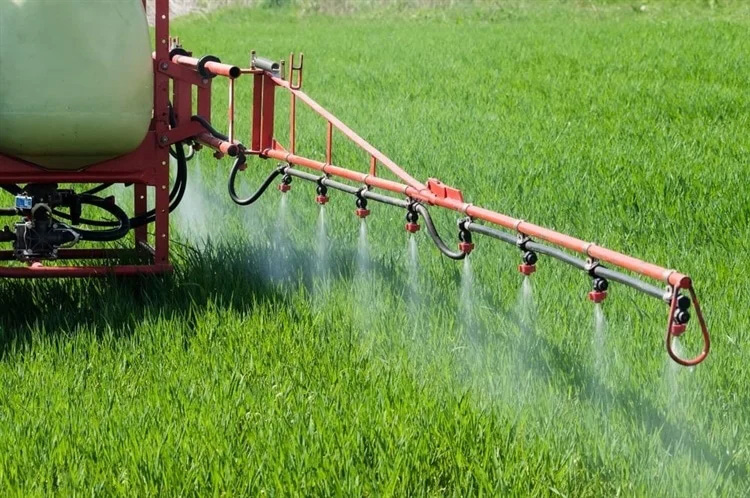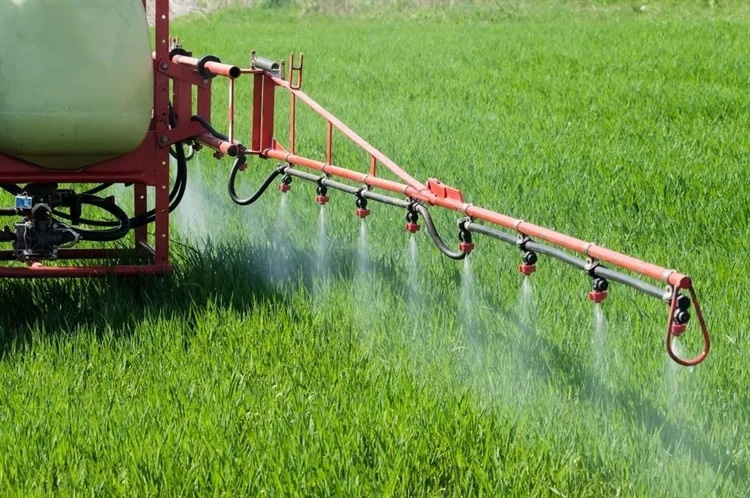 In the pesticide industry, specialized filling equipment may be used to fill pesticide formulations into containers such as bottles, cans, or sprayers. These filling machines ensure accurate dosing, proper sealing, and compliance with safety regulations.
4.How Does a Lubricant Oil Filling Machine Work?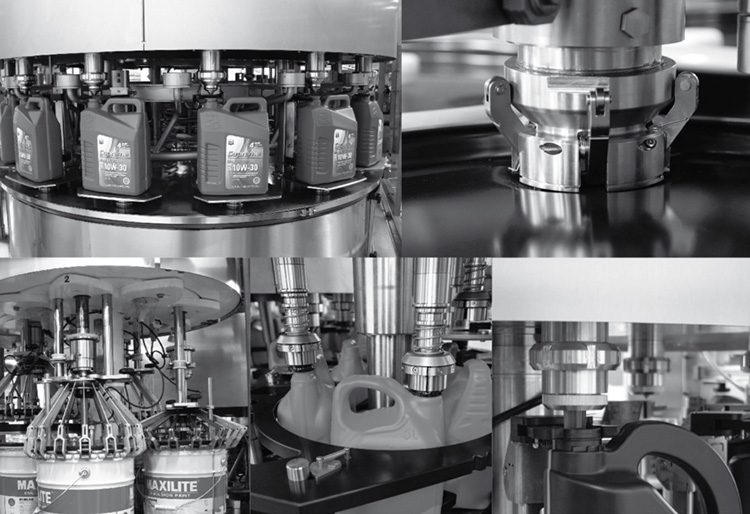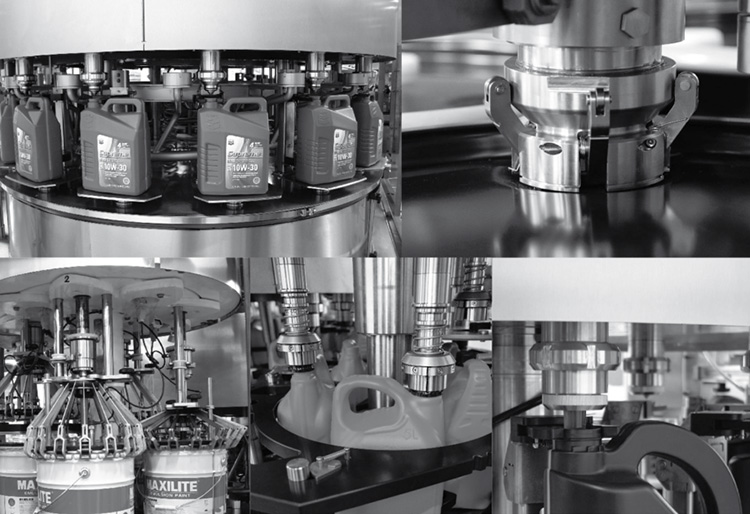 Whatever the type of lubricant oil filling machine; all of them follow the same general working principle. Its working principle is very simple that follows some basic steps: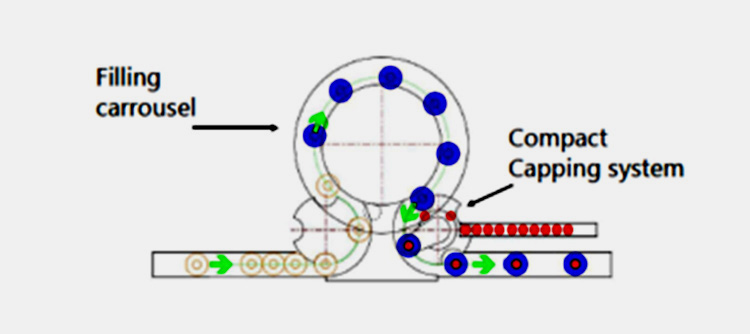 STEP 1- Infeed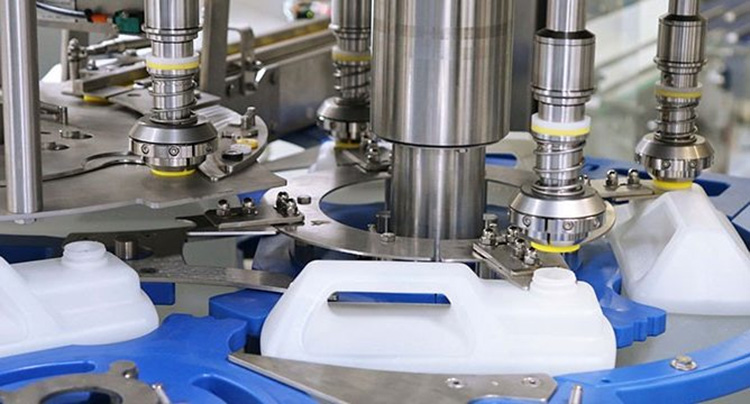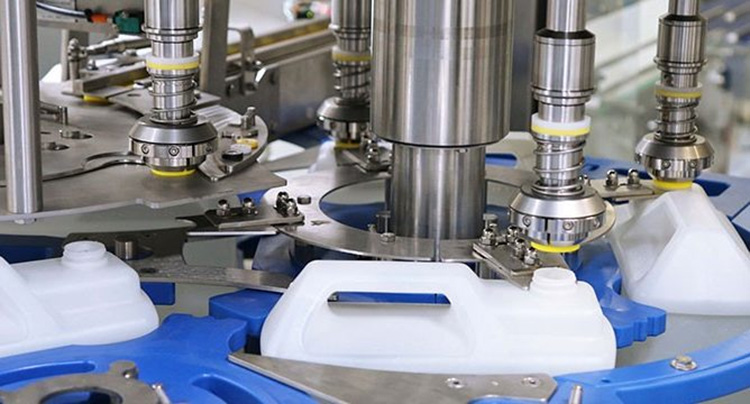 This is the first step and a gateway that allows empty bottles to enter the machine via a smooth passage offered by a conveyor belt. This section arranges the bottles in proper alignment where bottles are firmly fixed with the help of a clamping mechanism and an optic sensor detects the presence and notifies the machine for further filling.
STEP 2- Filling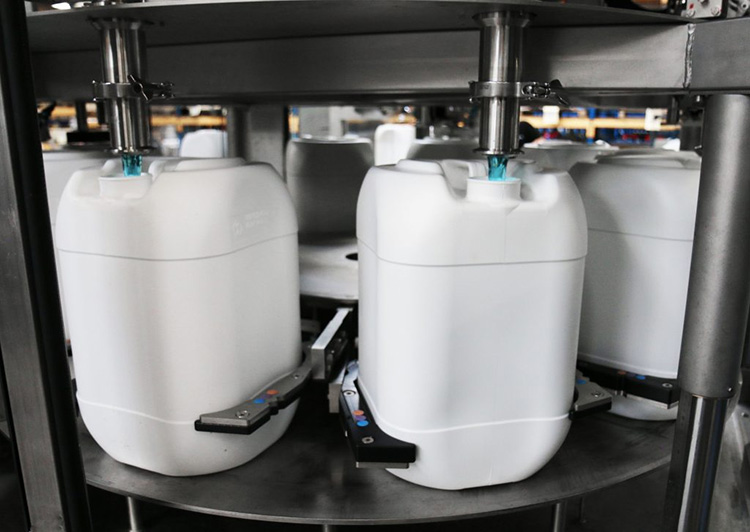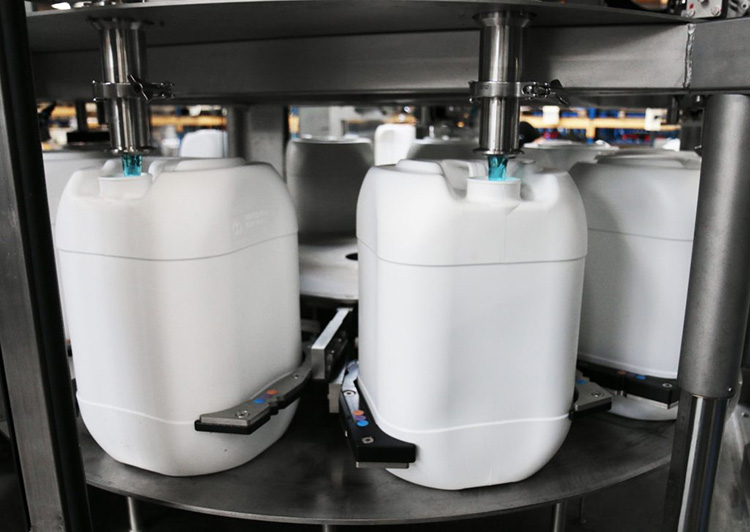 The presence of bottles is sensed by the automatic lubricant oil filling machine and gives the command to fill nozzles to allow dispensing of product in a safe manner. The filling nozzle allows the product with accurate volume as infeed by the operator in PLC. There are multiple filling stations in each machine such as 6, 8, 15, etc., filling heads. The more filling nozzles, the faster will be the process. Once the empty bottles are filled they're moved to the capping section for further procedure.
STEP 3- Capping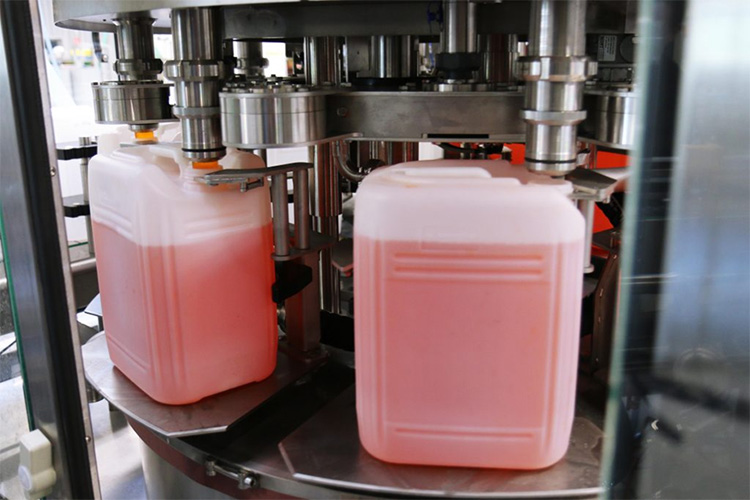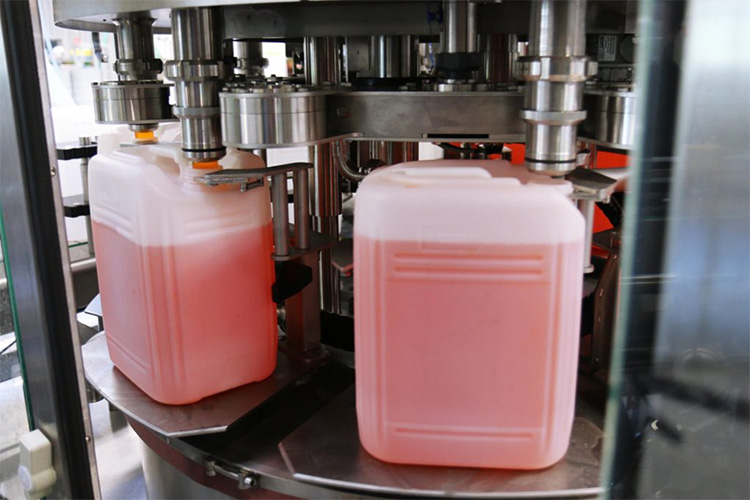 This is an integral step of lubricant filling as it secures the bottle against leakage and spillage of products and makes easy transportation.
Here, multiple capping heads accept the bottles and twist the caps automatically to secure the content inside. There are various capping mechanisms followed by machines that depend upon the consumer's choice such as screw-cap, Snap-On, child-resistant caps, etc., Once the capping is done it moves toward next machine.
STEP 4- Labelling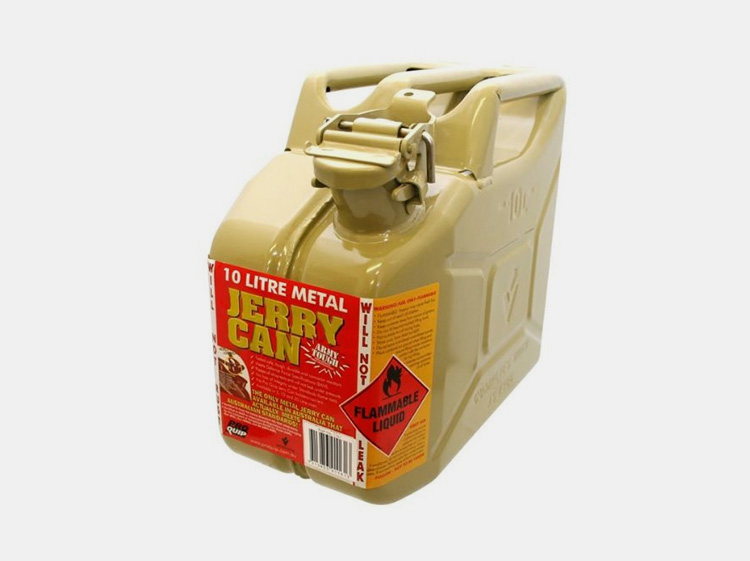 Bottles are then moved toward the labelling and packaging section. These machines are responsible for the application of labels to enhance branding and basic information such as batch number, expiry, manufacturing date, etc of the products.
5.What Are Major Parts Of Lubricant Oil Filling Machine?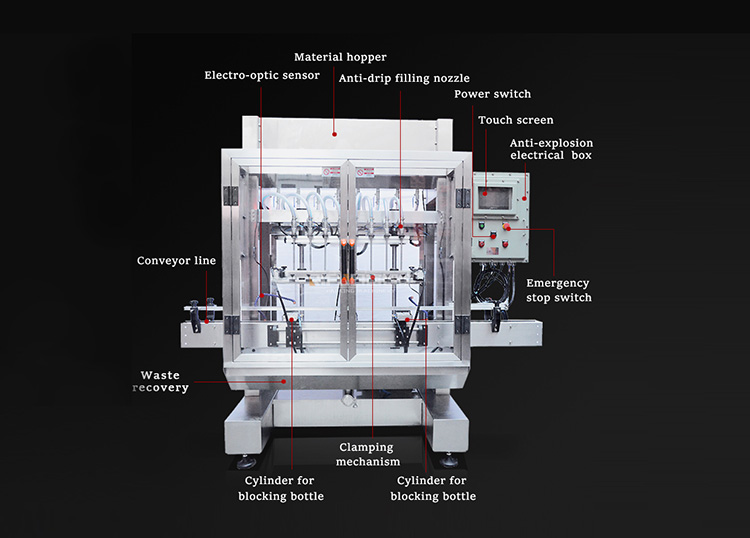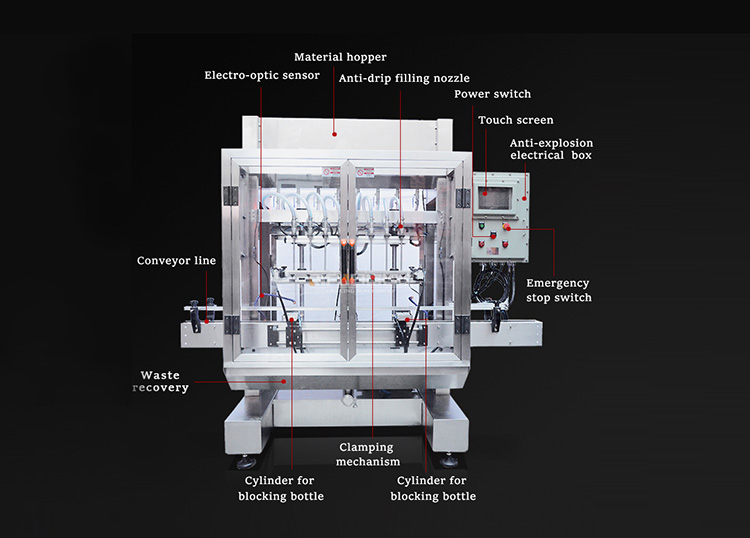 Material Hopper
This unit of lubricant oil filling machine holds filling material that dispenses filling products into bottles once get signals from the machine.
Electro-Optic Sensor
An electro optic sensor is a smart device that notices everything is going smoothly. For example, it detects the presence of empty bottles, once it fills it notifies the machine to stop product dispensing till the bottle leaves the section and re-occupy with another empty bottle. Simple no bottle no filling; this is a prime responsibility of this intelligent device that cumulatively reduces the chances of errors.
Anti-Drip Filling Nozzle
This is an integral component of lubricant oil filling machine that allows a safe and clean filling procedure throughout the process. This means it minimizes the chances of messiness in your workplace. The filling nozzle accurately fixes the neck of empty bottles for filling and closes once bottles are filled completely ensuring accurate and clean operation without untidy spillage of lubricant oil.
Power Switch
The overall activity of the machine is based on power switch. this is the master unit that allows the machine to proceed and terminate its activities.
Touch Screen
This is an easy and interactive unit allows operator to enter work keys simply by touching the screen and use menu, bars displayed on it and infeed the data of process. For instance, filling volume, filling speed, number of containers/bottles etc.,

Anti-Explosion Electrical Box
This box works as a safeguard of the machine, where main electrical components of the machine are equipped and enclosed under robust insulated walls with no chances of hazardous mishaps.
Emergency Stop Switch
This is a rescue button that allow user to press immediately in case of emergency such as unwanted mishaps, or any alarming situation.
Conveyor Line
A conveyor line is a guiding tool that allows easy transportation of empty and fills bottles in a smooth way. This is also an essential components of Lubricant oil Filling Machine helps in integration with other units as well for rapid production.
Waste Recovery
The machine offers minimum product wastage via a waste recovery unit that simultaneously stores the material if leaked or spilled during production making it reusable.

Cylinder for Blocking Bottles/Containers
A consistent unit allows bottles in fixed position for filling with no chances of displacement. This feature is useful in order to safe your product against spillage.
Clamping Mechanism
This unit strongly clamps empty container/bottle once it is subjected to nozzle for the filling process.The following feature is useful for integrity of empty and filled bottles as it let it stay fixed and straight.
6.What Are Common Packaging Containers For Lubricant Oil Filling Machine?
The common packaging containers like drums, buckets, IBC, and jerrycans can be used to fill volumes like few gallons up to thousands of gallons. Configuration and design of types of lubricant oil filling machine chooses how much volume of lubricants would be able to be filled.
Bottles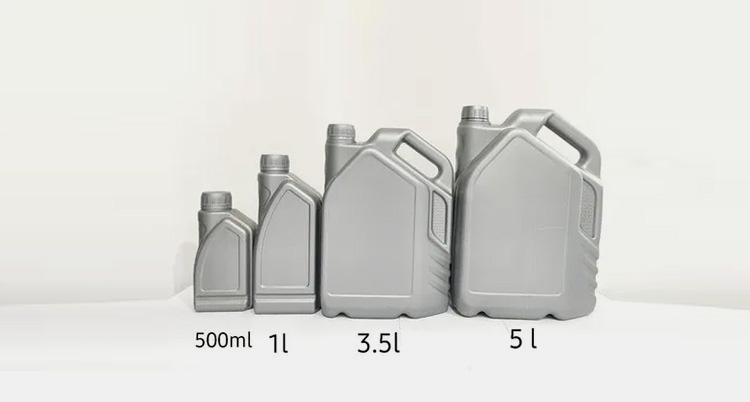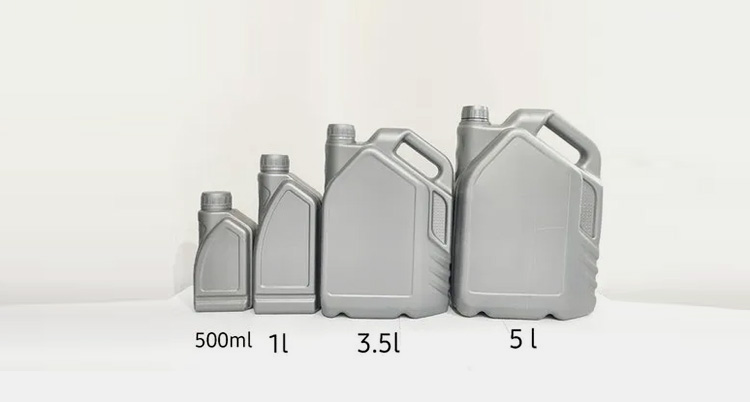 This is the most popular choice of storage lubricant oil as it is economical and comes in various shapes and sizes. The reason behind a preference is its high durability, lightweight, ease to transport, and gives better sealing with various closures such as flip flop caps, screw cap etc.,
Drums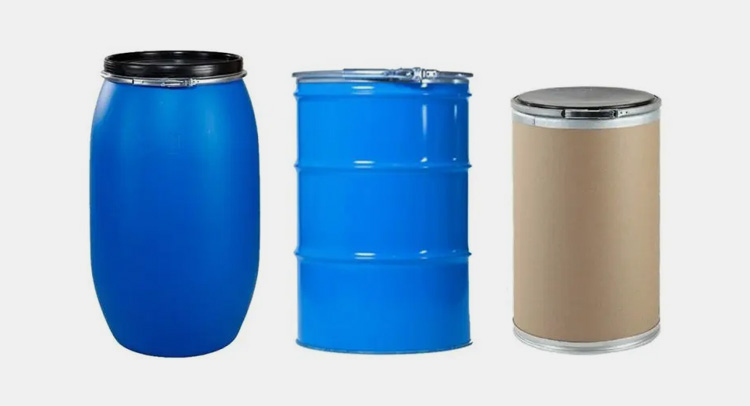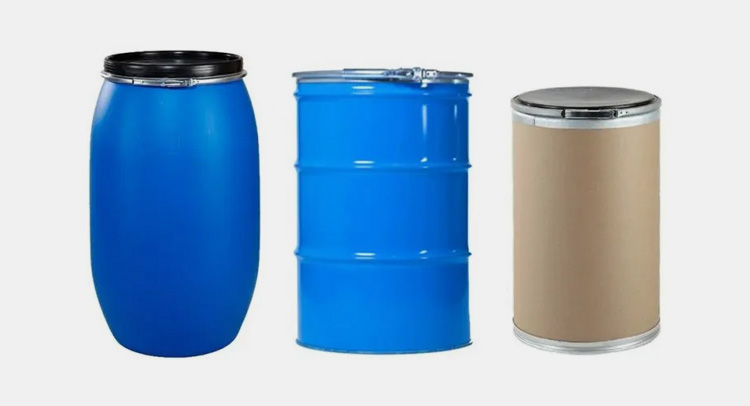 Drum is commonly used storage material for lubricant oil because it provides huge storage and offer tight sealing of a lid on the top. Because of this reason, it minimizes the chances of spillage. They are available in plastic HDPE (high-density polyethylene), and steel, resists UV light and negative impact of the environment.

Buckets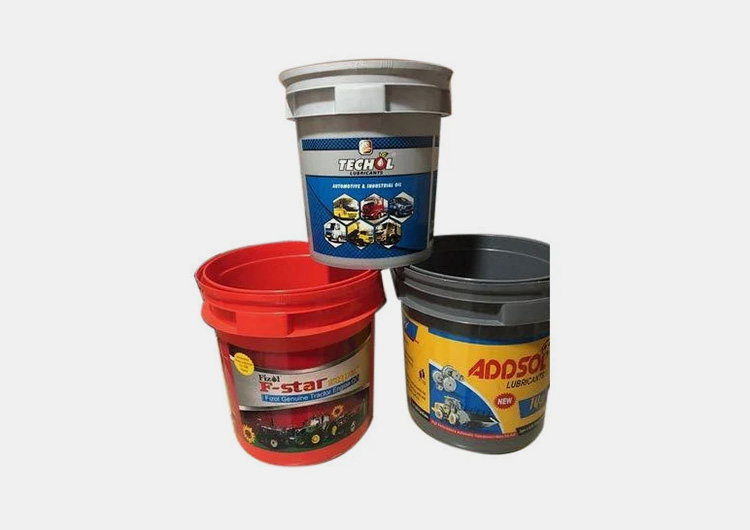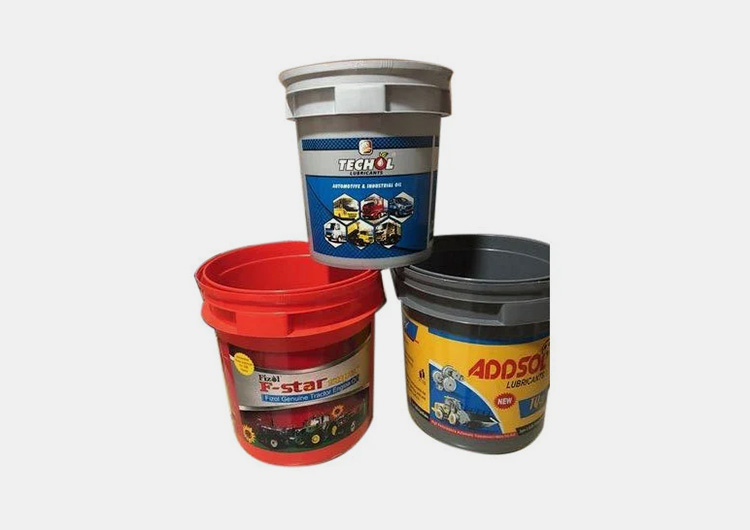 This is considered an all-rounder for filling that is eco-friendly and easy to recycle. This is an attractive and handy solution for packaging that offers various capacities of liquid such as 5L, 10L, and 30L.
IBC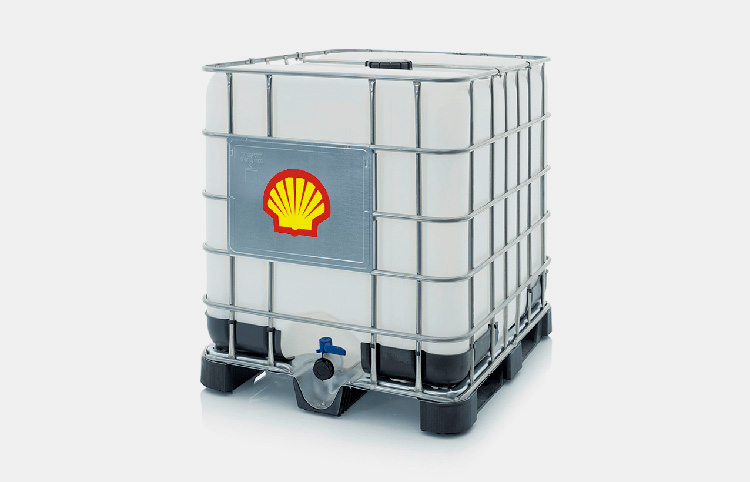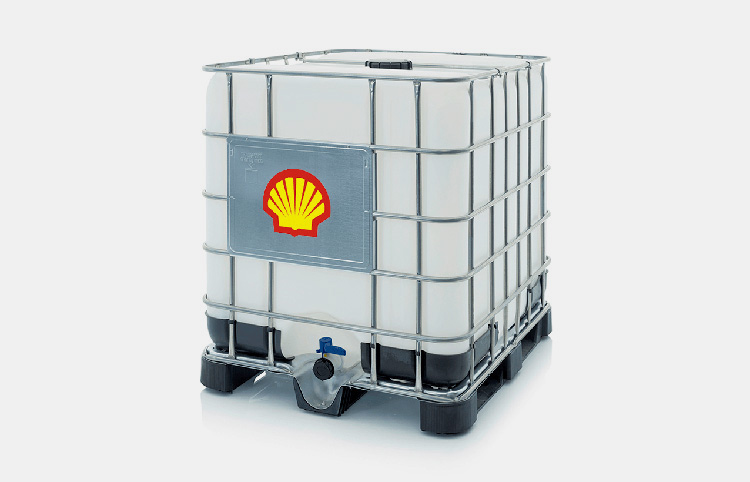 This is the most commonly used type of storage that is made of hard plastic, steel, wood, or hybrid base. A rigid IBC is generally used for transporting liquid for long term storage and distant transportation. These are collapsible and composed of a tank, cage, and a protective pallet used for specific tasks in larger industries
7. What Major Production Line of Lubricant Oil Filling Machine?
The lubricant oil filling machine seamlessly collaborates to ensure the safe and efficient packaging of various liquid products.  The major machines list used in the production line include: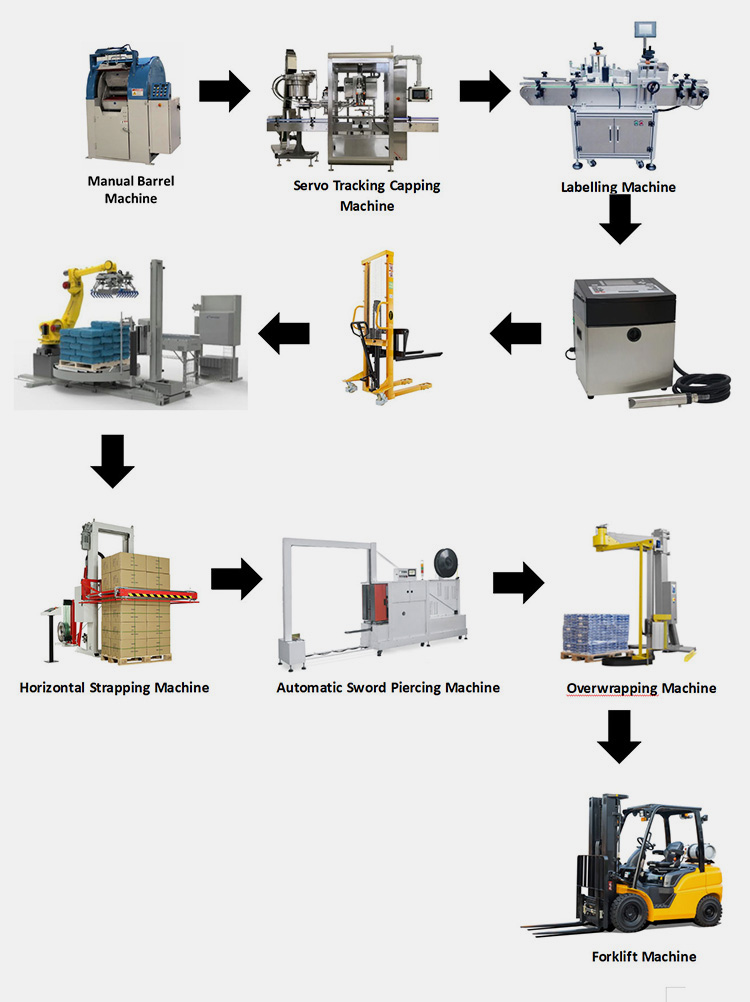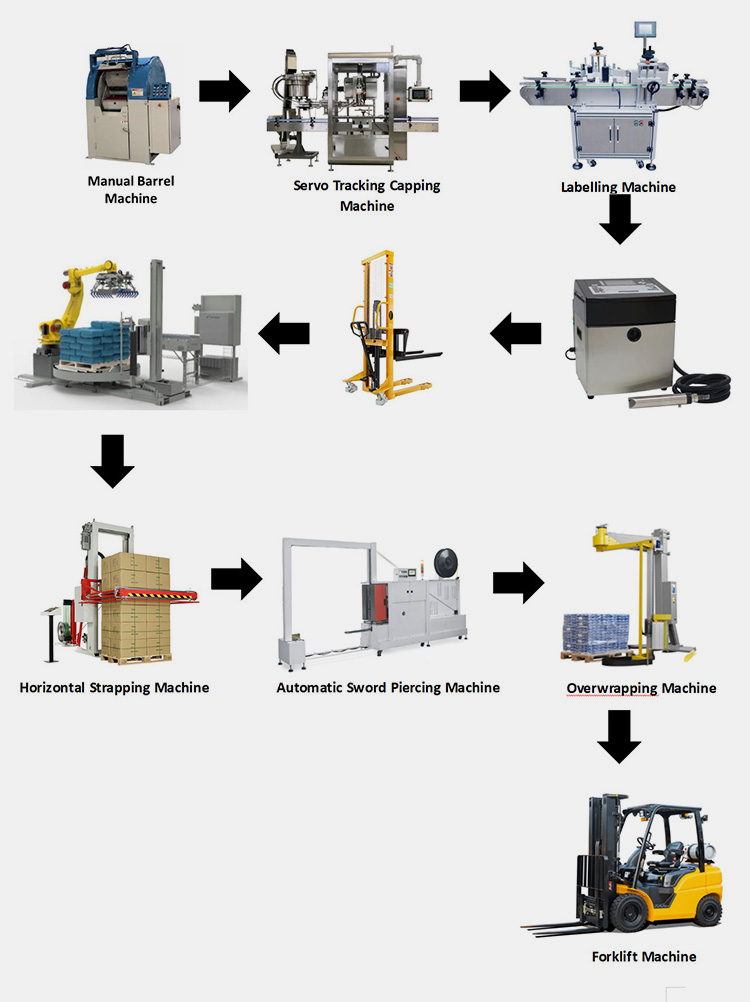 Manual Barrel Machines
These machines are like tumblers and drums which are used for mass finishing for containers recycling, cleaning, polishing and deburring. Here, containers are loaded for the removal of dents and scratches to avoid leakage.
Servo-Tracking Capping Machine
These machines are used to seal the inside contents by applying the caps lids. It is highly significant for capping the large containers like chemicals in pharmaceuticals, food and beverages. It works on the principle of servo motor system, in which the motor controls movement and position precisely to seal large containers.
Labelling Machine
This machine is highly equipped, which ensures correct label placement on the containers. It uses brushes, suction systems for proper adhesion of the labels on irregular or curved surfaces and also by film rollers.
Automatic Inkjet Printer
It is mainly used to describe primary information about the products. For instance, manufacturer's name, barcodes, company's address etc., allows quick tracking, identification and communicating information for the supply chain.
Stacker
This machine can lift heavy containers from the ground from the lower ground levels and can easily raise them to the desired heights which are unsafe to be handled manually.
Robotic Palletizer
The robotic palletizer
stacks on wooden stages or pellets which reduces the cost and secure packaging of the products for safe storage and transportation.
Horizontal Strapping Machine
After robotic palletization, this machine is used to further secure the product stacks of pellets by strapping. It squeezes the stacks of secured pallets by heavy duty strappings to hold at place and product safety for further proceedings.
Automatic Sword-Piercing Strapping Machine
It is the third step of product security; the piercing blades
penetrates the bottom of the pallet and tightly fastens the stacks for product stability and security. For strapping, the material it uses like polyester or steel to hold the stacks.
Automatic Wrapping Machine
The entire pallet is wrapped by a thin film to prevent any mechanical damage and possible risk factors. This machine strengthens the entire pallet for shipping.
Forklift Machine
Finally at this step, this machine is used for moving, lifting and transporting of finalized products is manually operated by a driver to maintain the warehouse management, and effective logistic management.

8.What are the types of Lubricant Oil Filling Machine?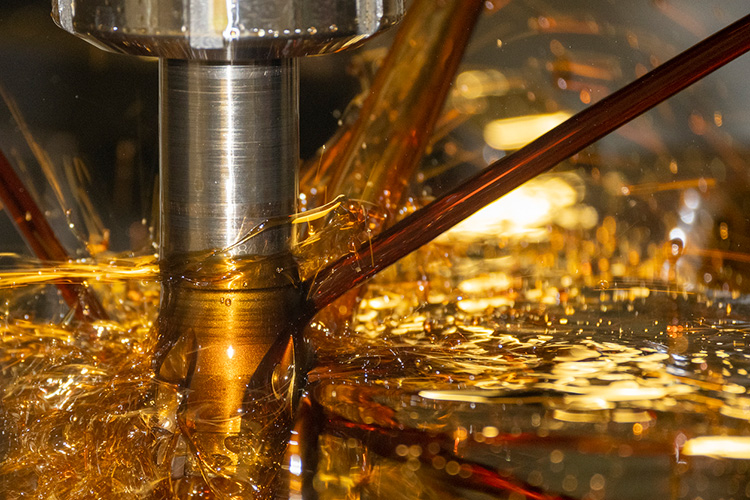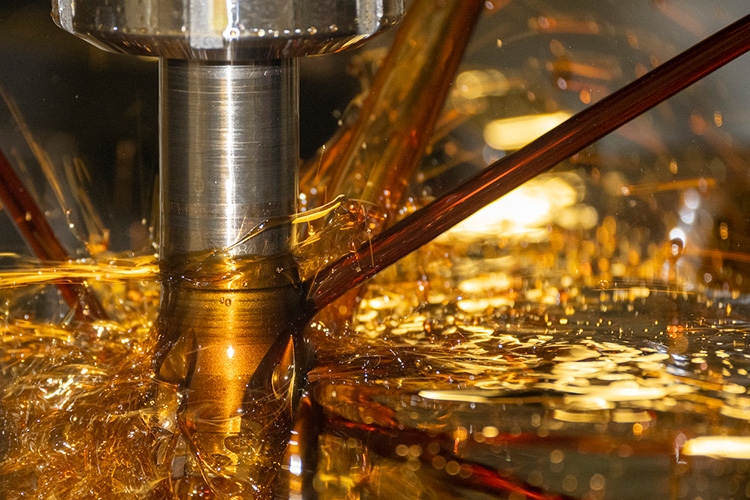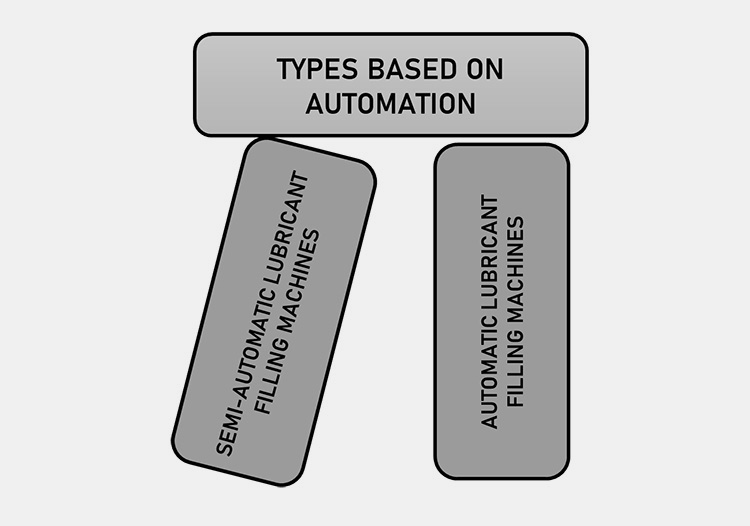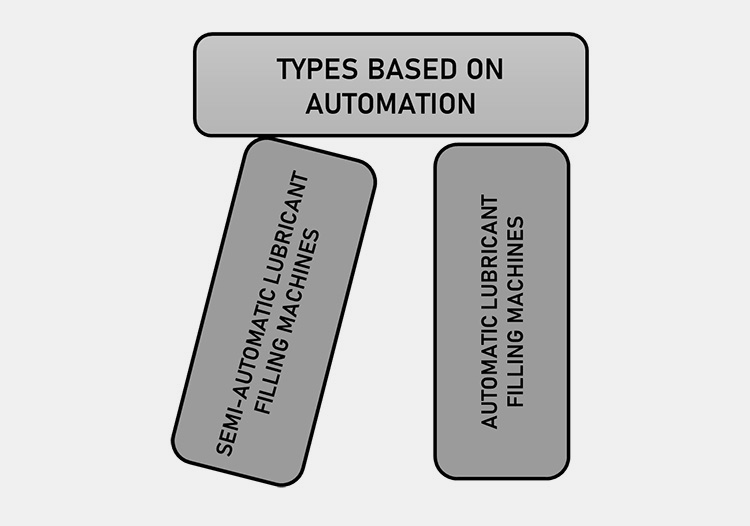 Semi-Automatic Lubricant Oil Filling Machine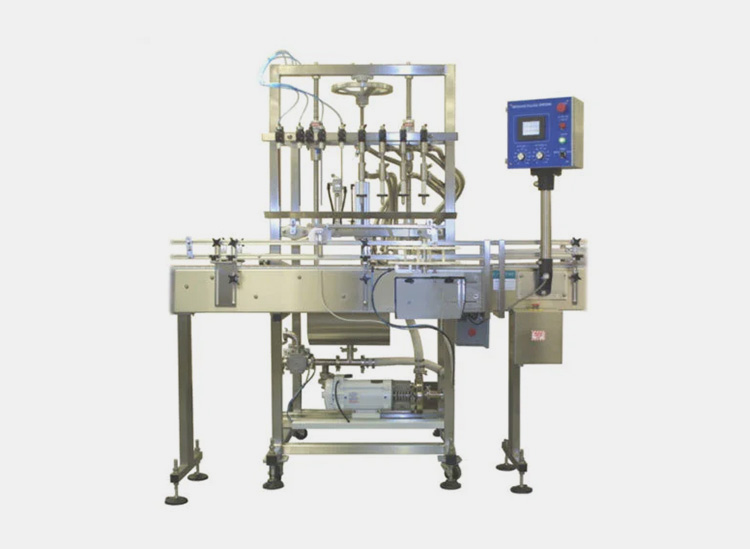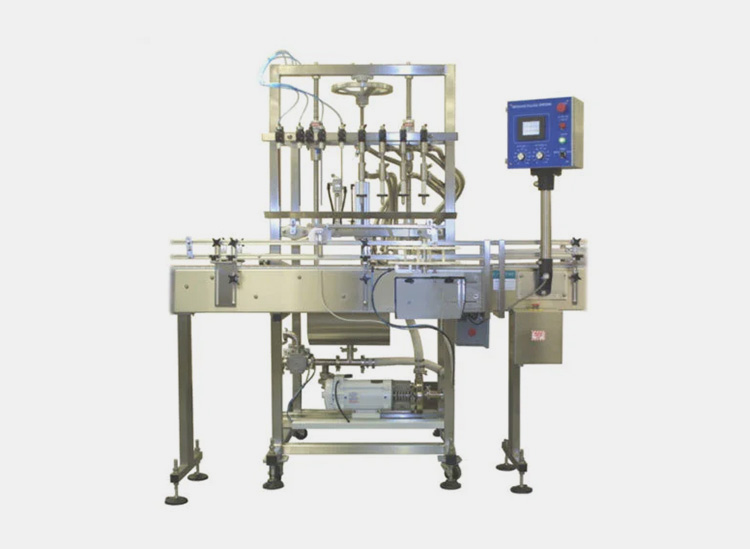 It is designed in a combination of manual and automated processes to streamline the filling operation while providing some degree of operator control.
In these machines filling parameters of lubricants dispensing and volume is according to containers. Semi-automatic lubricant oil filling Machines required highly trained personnel according to huge production levels.
Automatic Lubricant Oil Filling Machine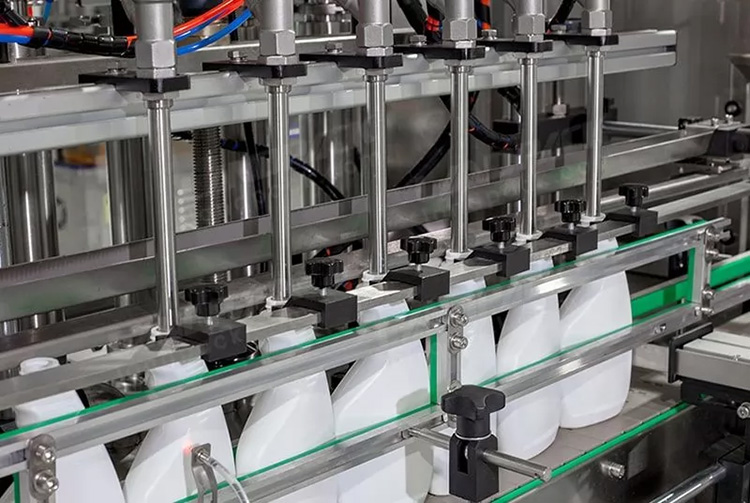 In automatic lubricant oil filling machine, all filling operations, volume, and filled container removal are automated without manual operation. The machine employ sensors and feedback mechanisms to monitor and control the filling process, ensuring precise measurements.
Due to their higher automation level, they require minimal use of operators to oversee the filling process. This reduction in labor can result in cost savings and increased productivity.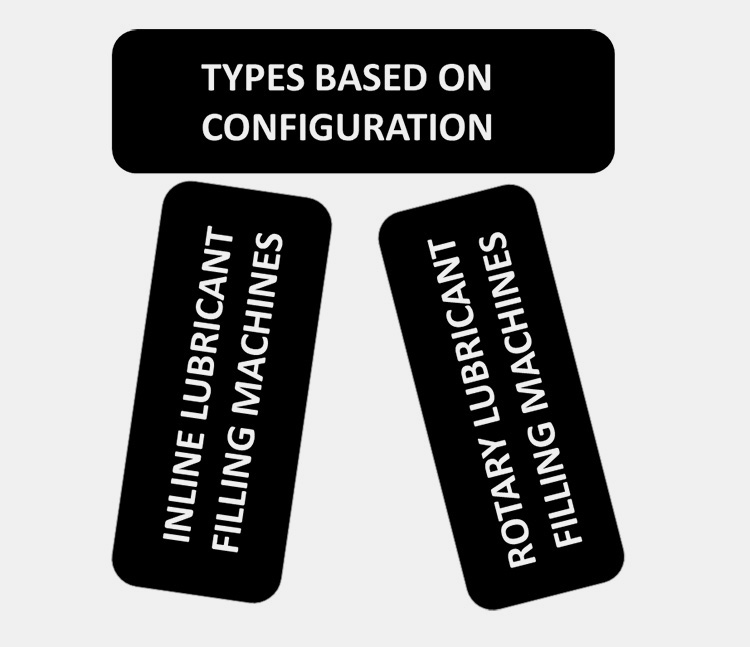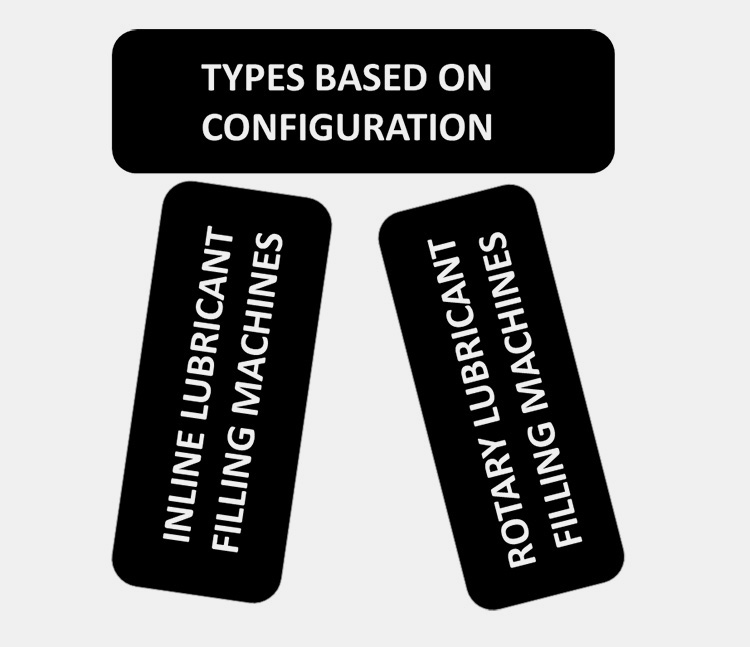 Inline/Linear Lubricant oil Filling Machines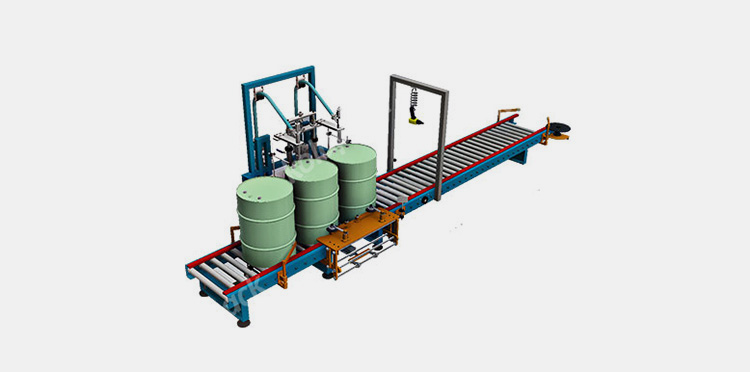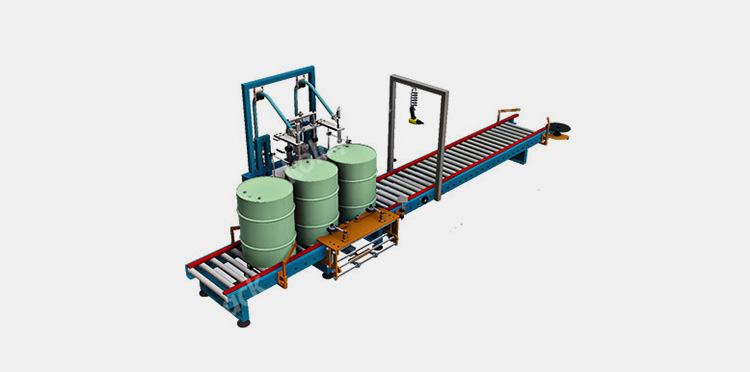 It is configured in a straight line, where the containers move linearly along a conveyor or track.
Linear lubricant oil filling machine is commonly used for high production volumes. In these machines, the filling capacity usually involves 4-8 heads and in mass production, 20 heads are used at a time by passing down the containers in conveyor system by using gravity, pumps and pistons.
Rotary Lubricant Oil Filling Machine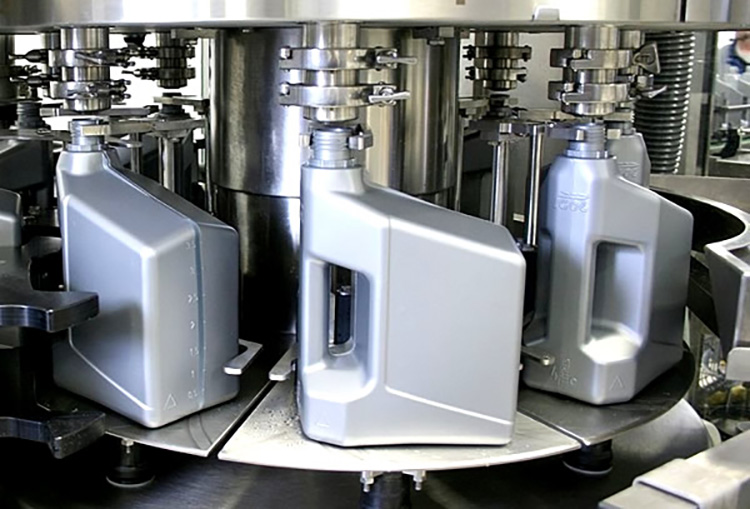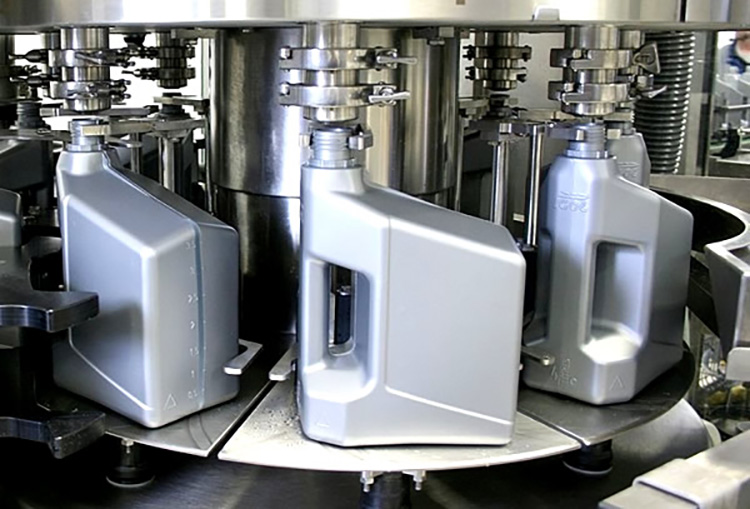 In rotary lubricant oil filling machine, the design of filling heads are in circumference on a round shaped conveyor system.
All respective containers are filled at a time positioned in a circle which offers high-speed, efficient, and accurate filling capabilities, making them invaluable in large-scale lubricant production.
These machines are best fit for lubricants with less shelf life and high volume production capacity.
Types Based On Containers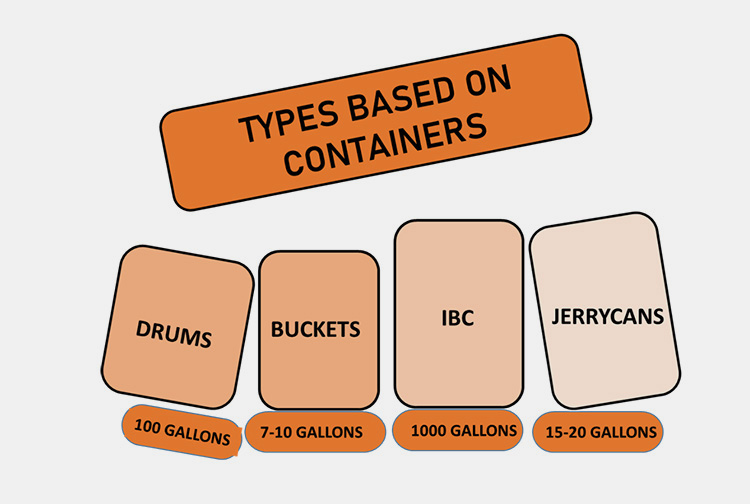 Drum Lubricant Oil Filling Machine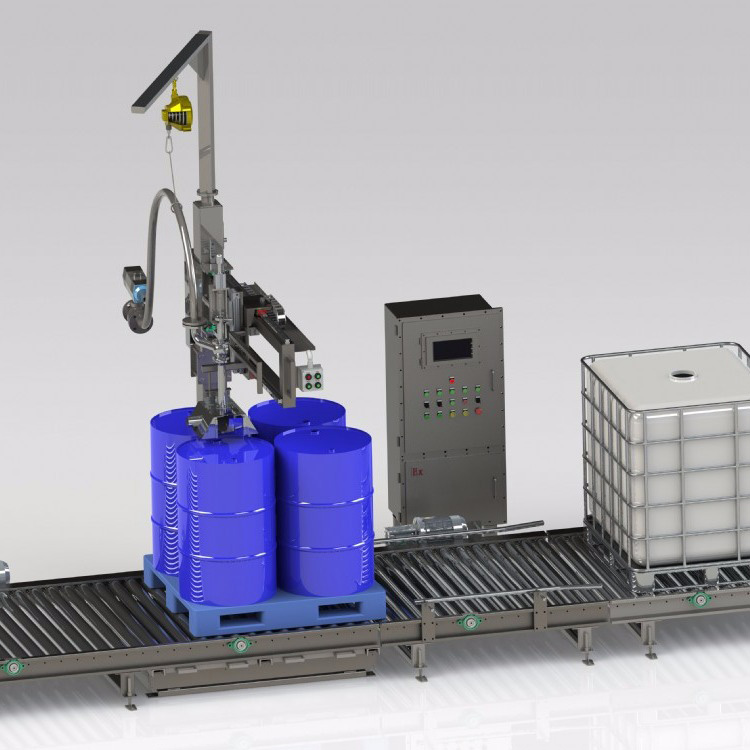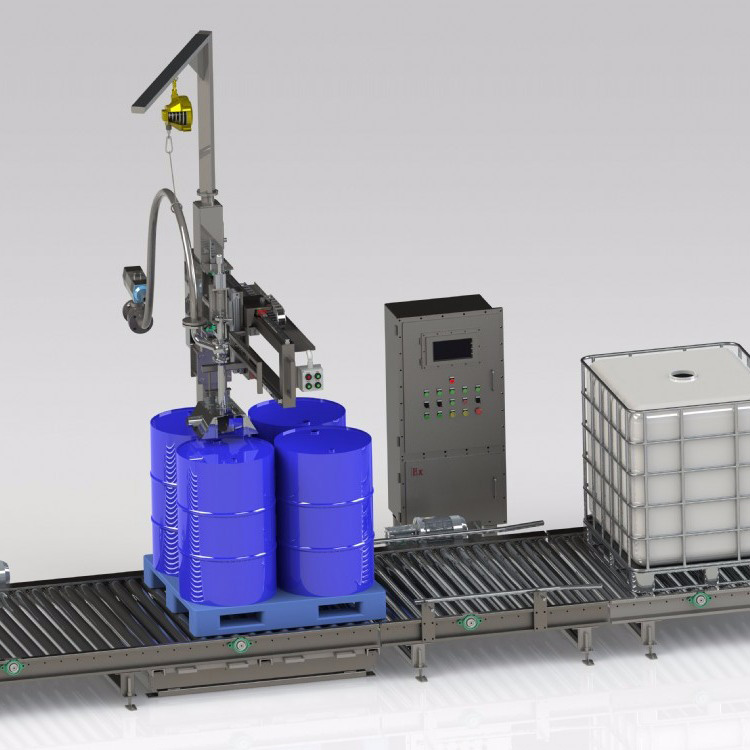 Drum lubricant oil filling machines are designed to handle larger containers, such as drums or barrels, typically ranging in size from 55 gallons (200 liters) to several hundred gallons (up to 1,000 liters).
These machines often have specialized equipment, such as pumps or flow meters, capable of handling the higher volume requirements of drum filling.
Bucket Lubricant Oil Filling Machine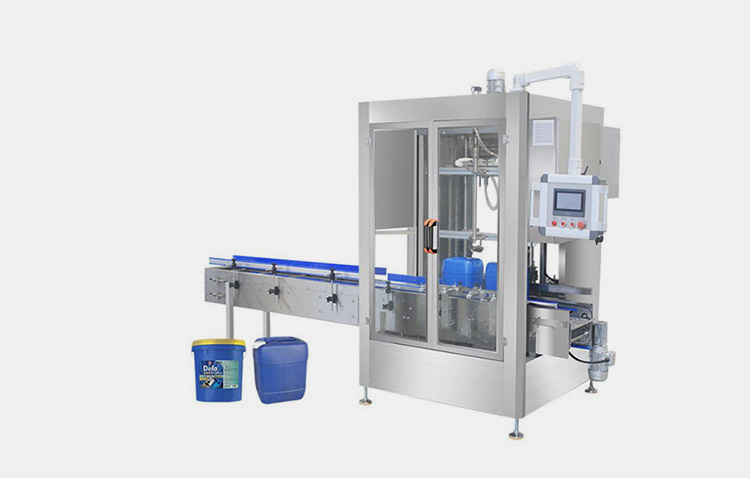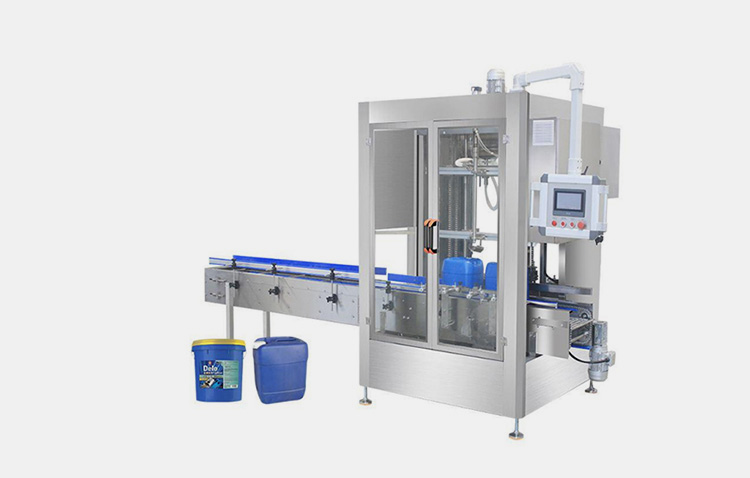 These machines are used to fill lubricants in buckets with a capacity of 7-10 gallons at each cycle. It is used to maintain the filling process according to lubricant product requirements of quality and maintenance of the filling process. These machines may include features like automatic pail indexing, filling spouts, and lid pressing or sealing mechanisms.
IBC Lubricant Oil Filling Machine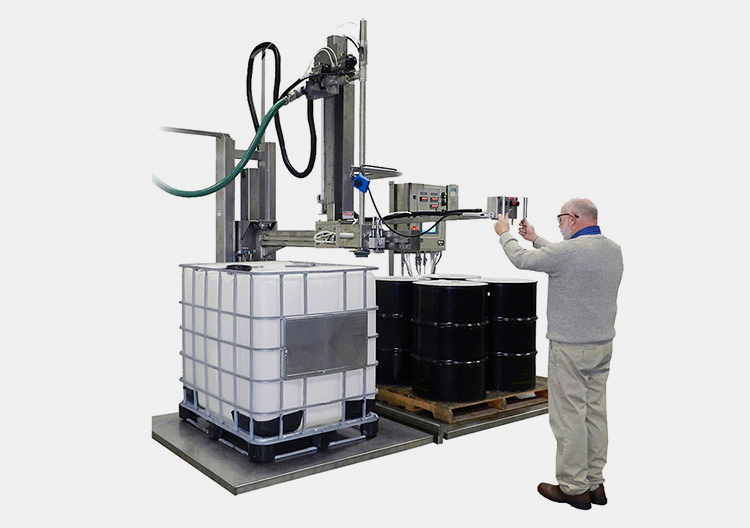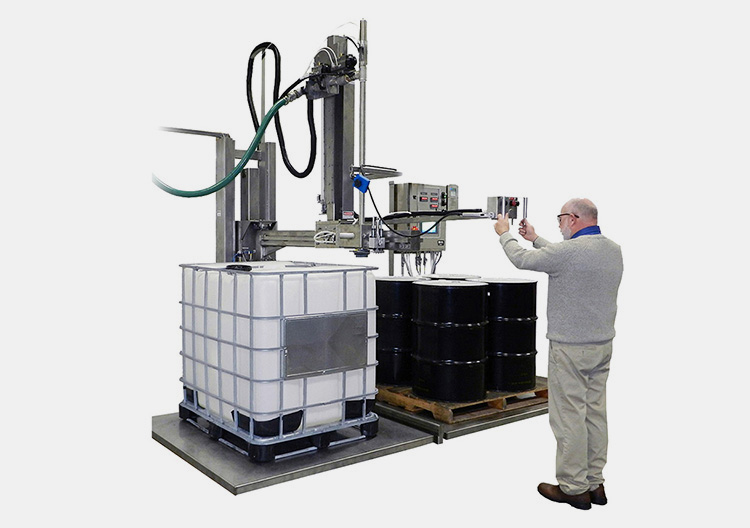 It is specifically designed to fill lubricants into large containers with capacities ranging from 200 gallons (approximately 750 liters) to over 1,000 gallons (3,800 liters) per cycle.
IBC lubricant oil filling machines may include automated container positioning, accurate volume measurement, and advanced control systems to ensure consistent fill levels.
These machines are typically robust and capable of handling the heavy-duty requirements of industrial-scale lubricant filling operations.
Jerrycan Lubricant Oil Filling Machine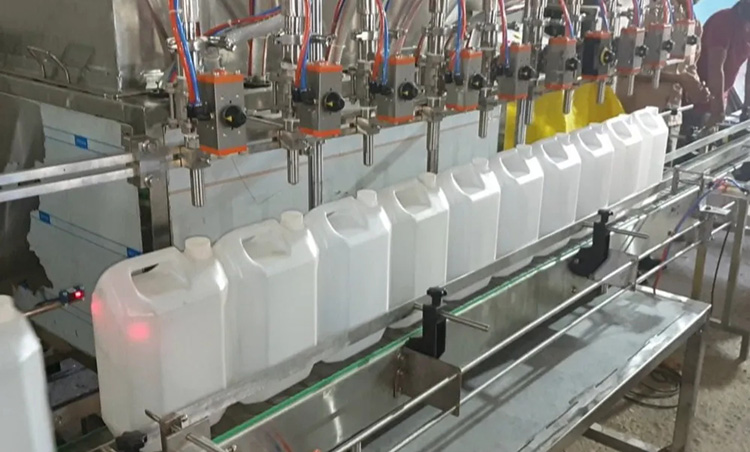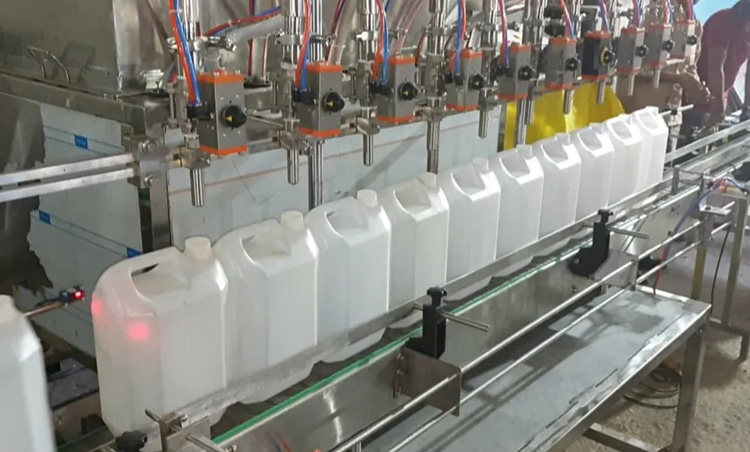 Jerrycan lubricant oil filling machine is used to fill containers to fill up to 15-20 gallons/cycle.
They are equipped with features such as automatic jerrycan indexing, filling nozzles, and capping mechanisms to ensure accurate and reliable filling operations.
These machines are commonly utilized in industries such as automotive, manufacturing, and chemical, where lubricants are packaged in jerrycans for retail or industrial use.
9.What Are the Different Fillers of A Lubricant Oil Filling Machine?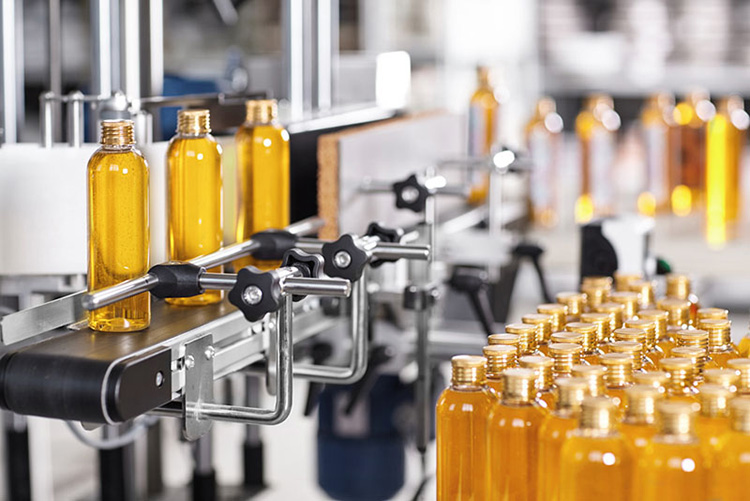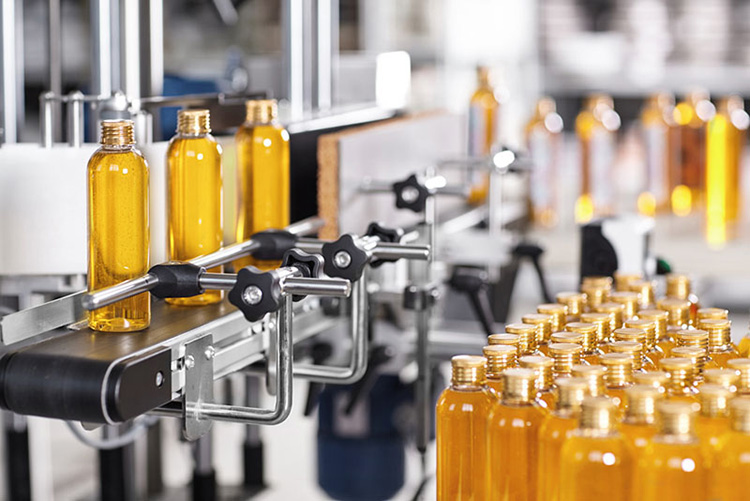 There are multiple types of fillers of lubricant oil filling machine. For example:
Gravity Filler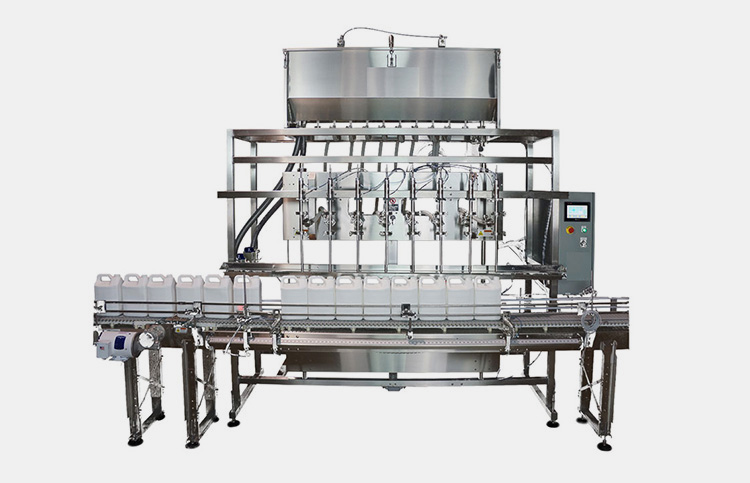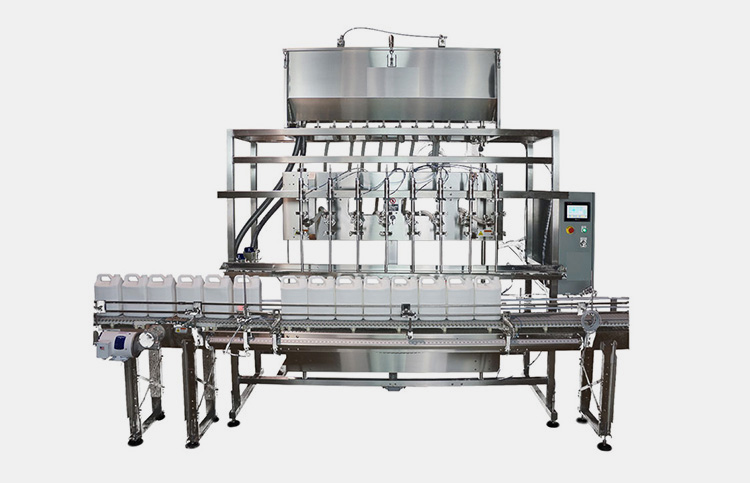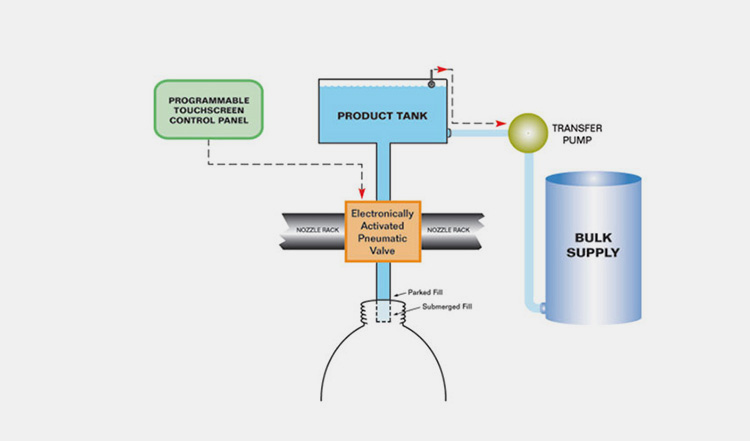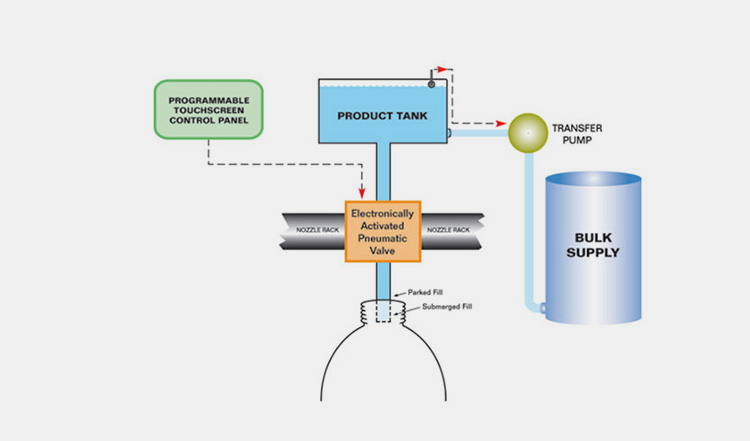 Gravity fillers work on the principle of lubricant filling by using gravity as its name implies. It has a hopper above the filling nozzle, once the container is placed below the nozzle valves, it opens and is allowed to fill the amount of the product.
It is more suitable for free flowing and foamy liquids with low viscosity. These fillers are programmed to be filled in respective containers with time and volume.
Pump Fillers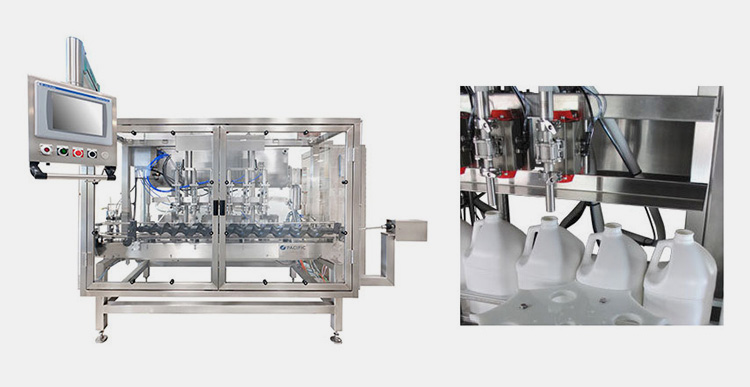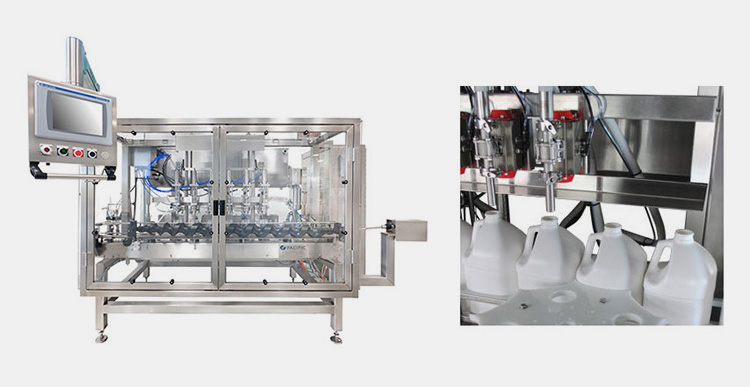 As we know lubricants are viscous and difficult to move, therefore we must have concern to choose a pumping mechanism to counteract this slow movement. Hence peristaltic pumps in lubricant oil filling machines are ideal to pump viscous fluids. Around less than 15-20psi can allow efficient pumping of respective lubricants.
Piston fillers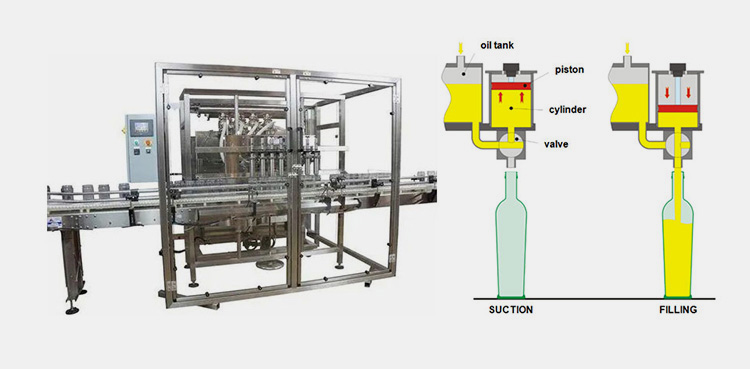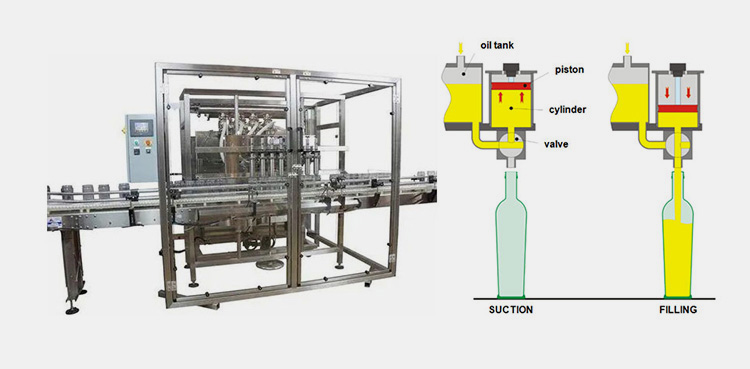 Piston fillers are used for lubricants for volume accuracy. These fillers are designed to transfer precise and adjusted volume of the lubricant. Piton works on the principle of hydraulic pressure in which piston is allowed to move downward which creates a vacuum in the container and lubricant is allowed to fill the required volume.
Overflow fillers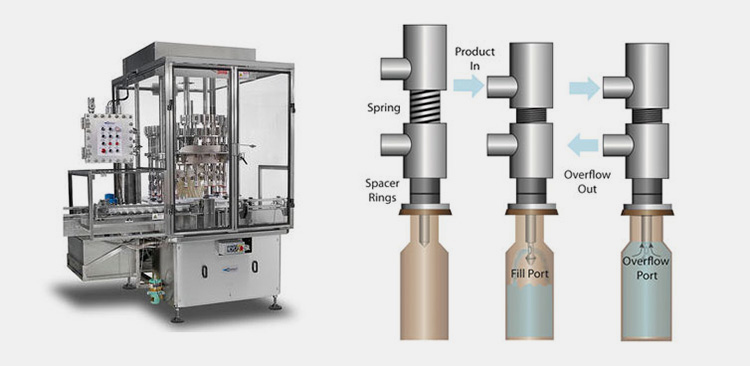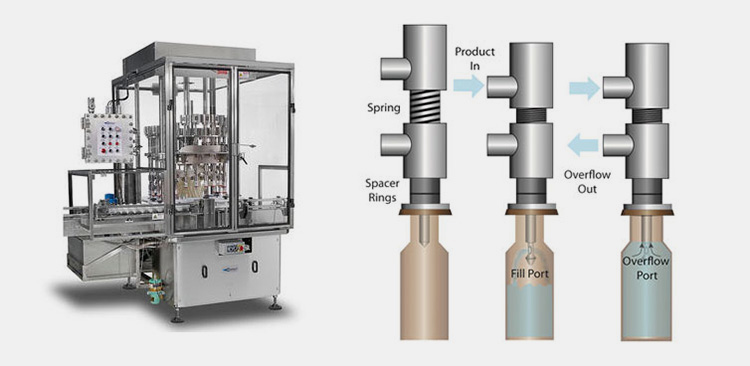 These fillers are used to fill the containers with submersed nozzles to fill predefined volumes already programmed in the control panel. It might result in an overflow of the lubricants and suggested to be used in transparent containers.
10.How Do You Maintain a Lubricant oil Filling Machine?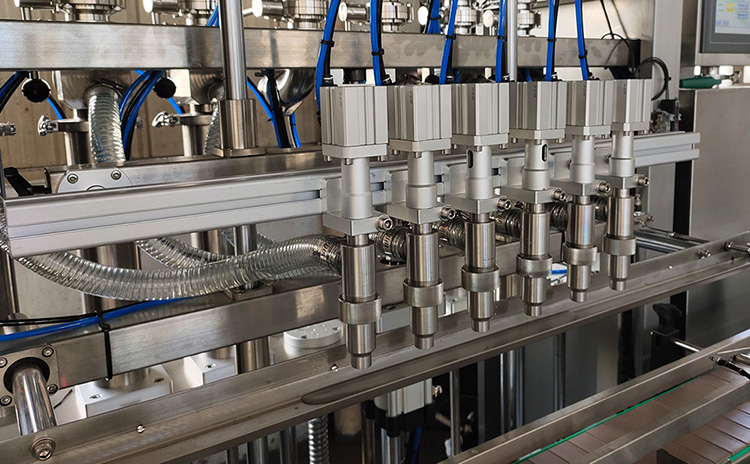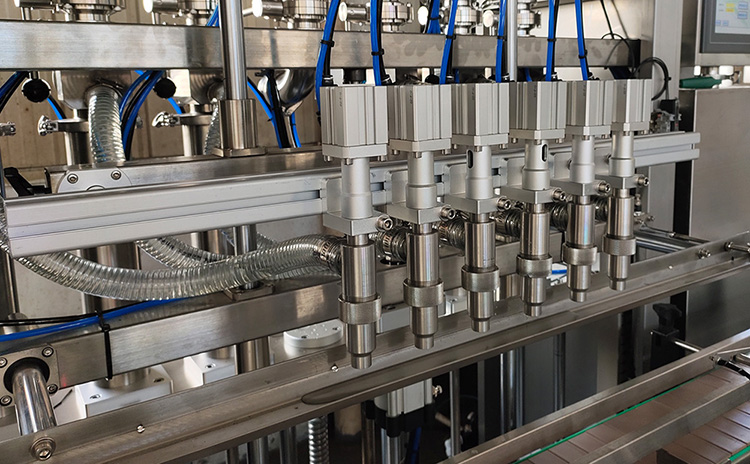 You must know that regular cleaning and maintenance of the lubricant oil filling machine can increase its life expectancy up to 35%. The maintenance of a lubricant oil machine is very easy, the following are some points to consider that will be helpful in increasing the work efficiency and lifespan of the machine.
Always supervise moveable components of the machine and lubricate them when required. Remember, excessive or absence of oiling in machinery can be problematic and can cause malfunctioning.
Usually, it has CIP inbuilt cleaning system and disassembling feature. Furthermore, it is highly recommended to properly off the machine after each use and clean to be safe from impurities might mix with next use and cleaning has to be followed after a regular time span even its not in use for so long.
11.What are the Major Problems of Lubricant Oil Filling Machine & Tips to Deal with them?
Some very basic problems and their easy troubleshooting are discussed below:
What to do if the Machine Clogs?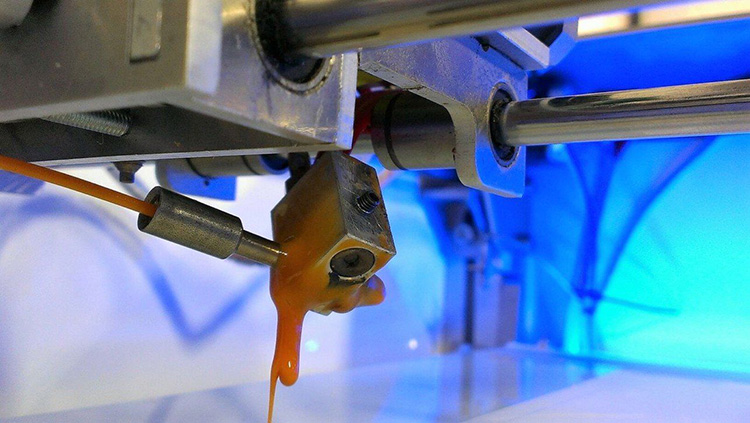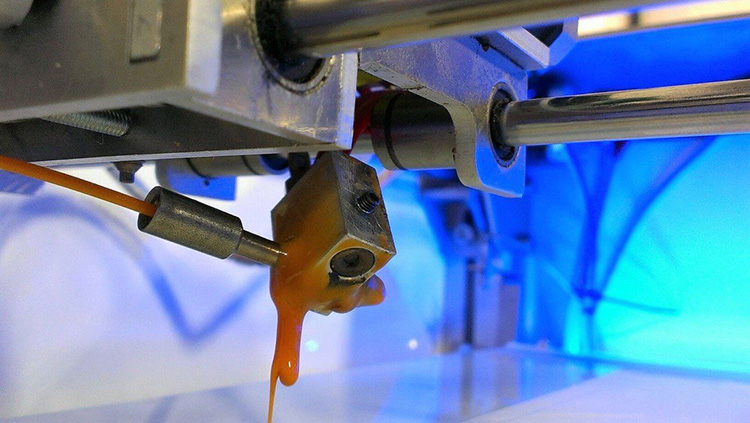 A new lubricant oil doesn't mean a good oil. Because lubricant oil mostly contains entrapped dust particles that contaminate the equipment via adhering to the walls and clogs. So, clear the basic components such as the hopper, nozzles, and components that meet lubricants.
What to do for a greater working temperature, premature bearing failure, and higher contaminant ingression?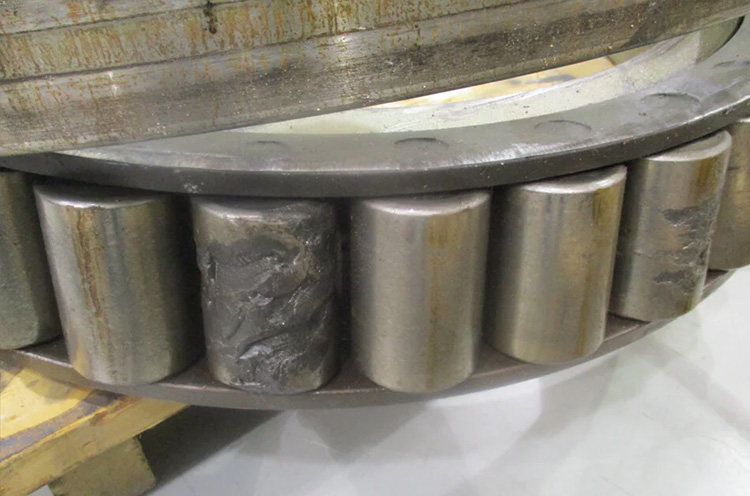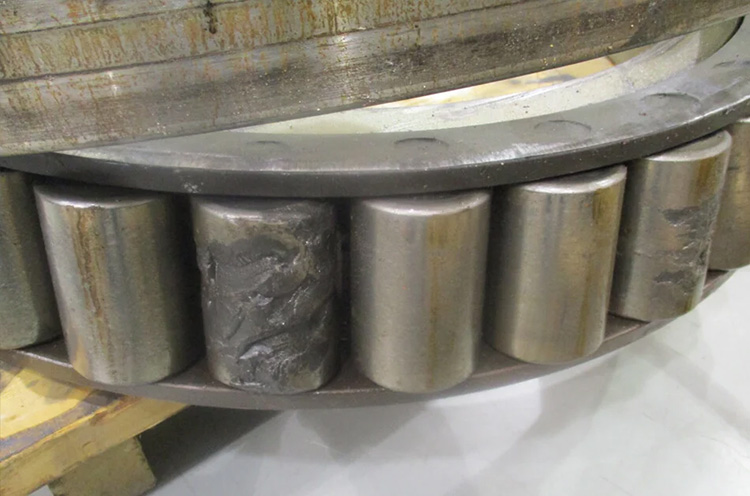 According to experts, this problem arises due to the over-greasing of parts. Therefore, you must proper formula when greasing the machine i.e., outside diameter (in inches) multiplied by the width (in inches) multiplied by 0.114. or you can make your life easier by using online calculators that determine bearing grease.
What to do if 'fill' does not accurately level?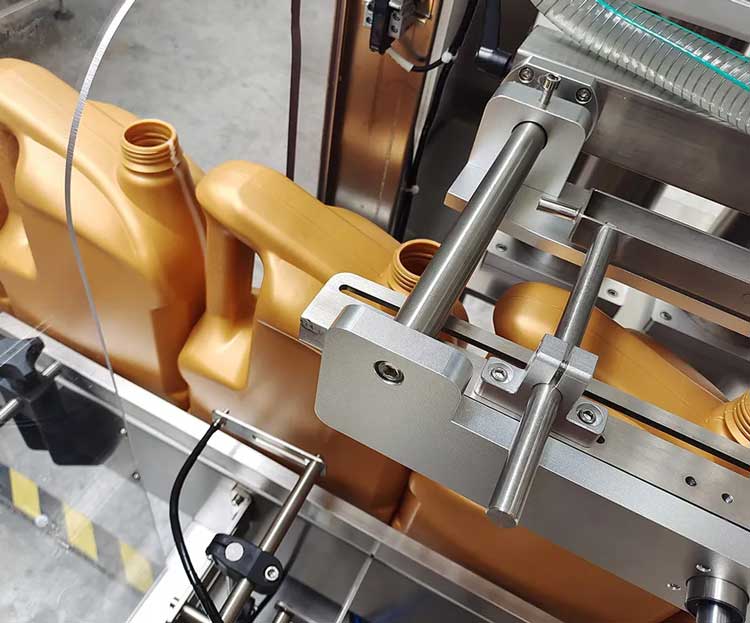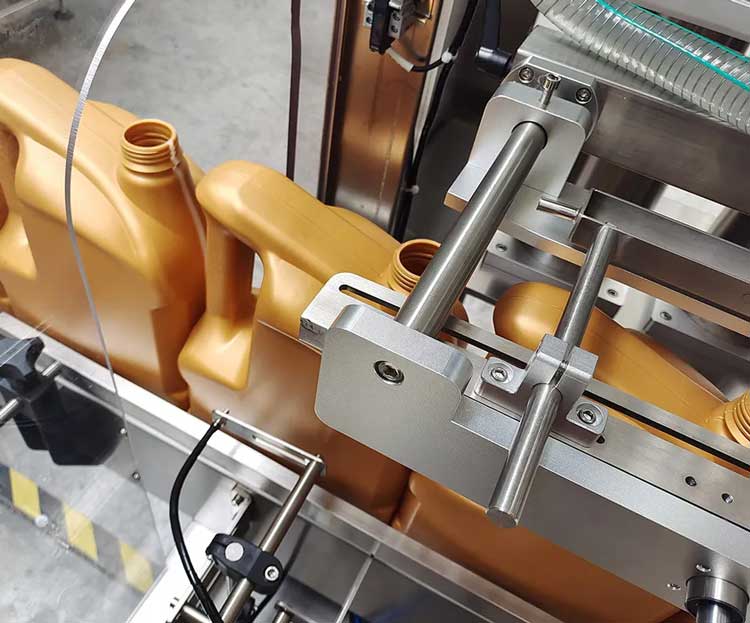 This is the most common problem having very simple solution. For that, whenever installing a machine check its level on the production floor.
This is the most common technical error that causes inaccurate filling in the bottles. Moreover, 'Reset' the machine's settings by PLC touchscreen.
Why is the product Leaking or Spilling?
The running of lubricant oil is all about the game of circulatory pipes, a hose, and a tank. So you just need to check the connections and fix them if loosen. Moreover, inspect the alignment of the filling containers, and bottles via the conveyor line. Side by side, replace old seals and gasket that helps in the proper alignment of the filling container.
12.How To Choose The Right Lubricant Oil Filling Machine?
Choosing the right lubricant oil filling machine is a complex decision. We suggest considering the following factors for the right product.
Product's Characteristics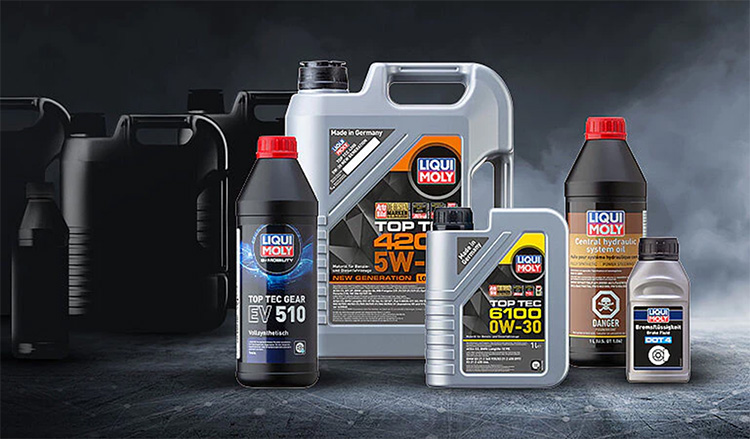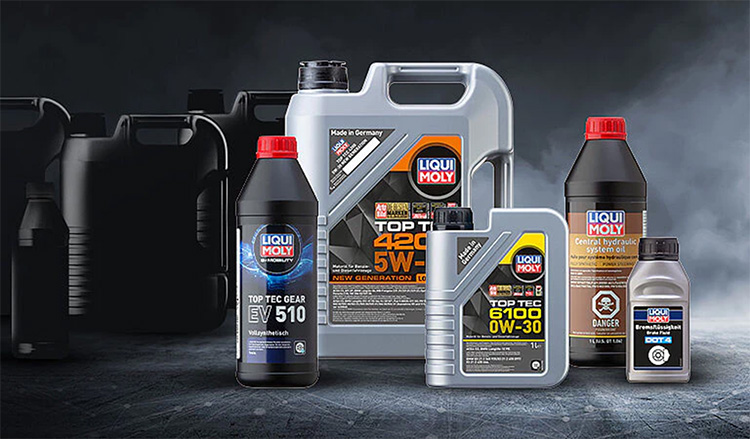 Considering the flowability ratio of formulated lubricants is essential to address when purchasing a filling machine. Is your product viscous, or non-viscous?Knowing consistency, uniformity, etc would help you to select the right product.
Production Rate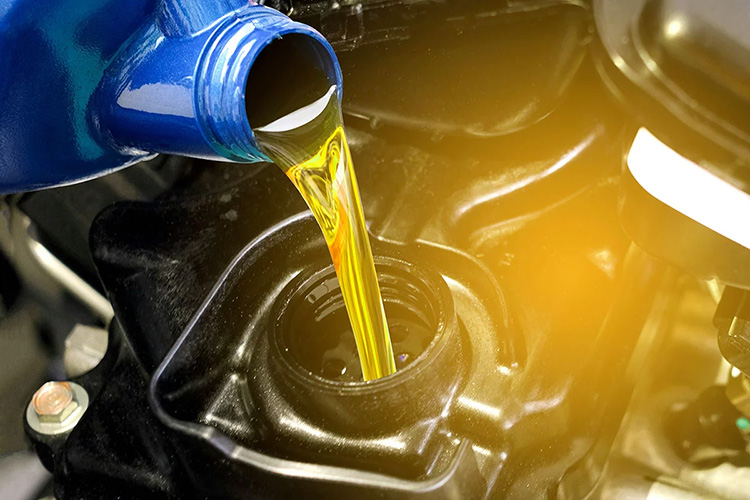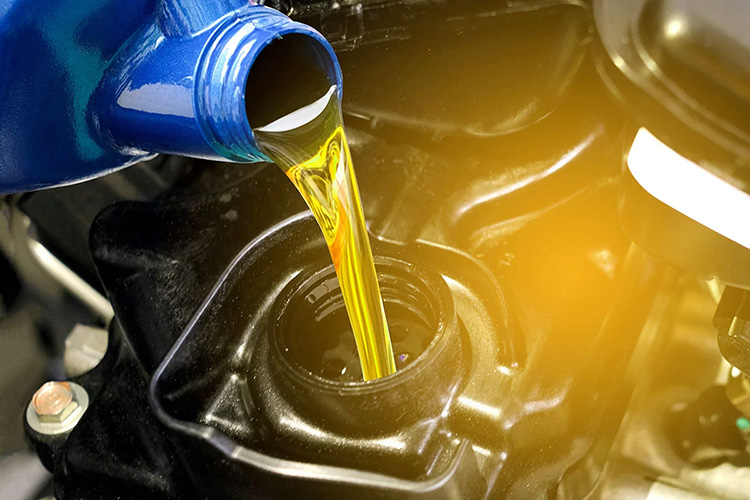 Is your business plan based on a smaller production rate?Are you plan to run a large filling line? Understanding the suitable requirement for production rate will ensure the correct investment without unnecessary money wastage.

Regulatory Issues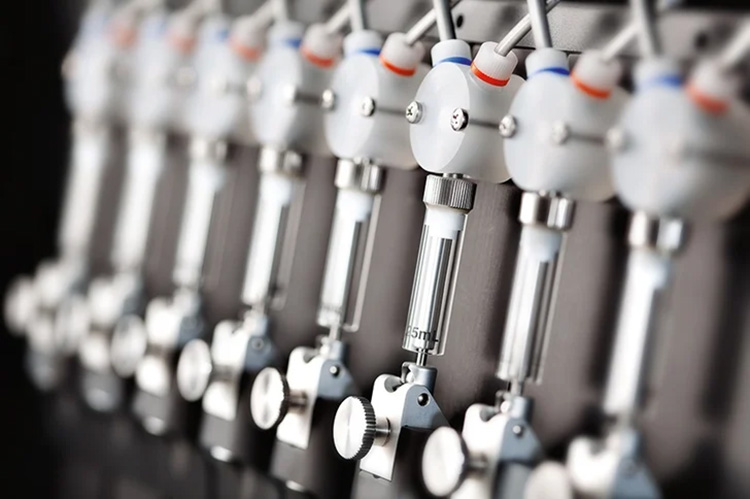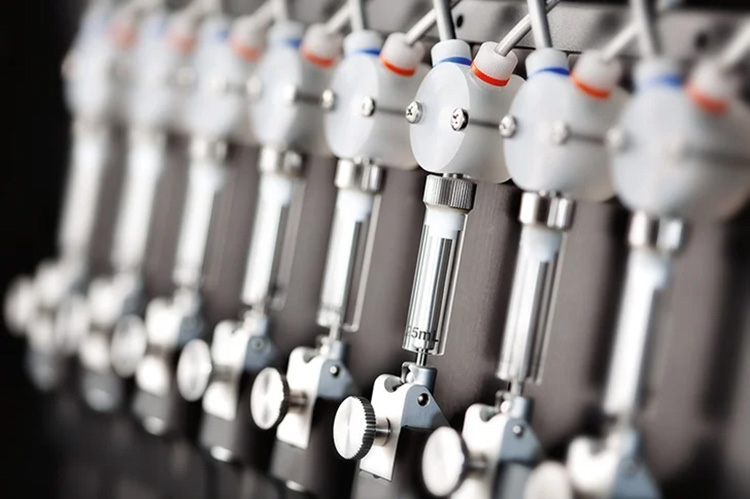 Is your machine fully compliant with regulatory issues and international quality conformity? Machine certifications and assurance from manufacturers about their compliance with your working requirements must be confirmed before purchase.
Good Manufacturer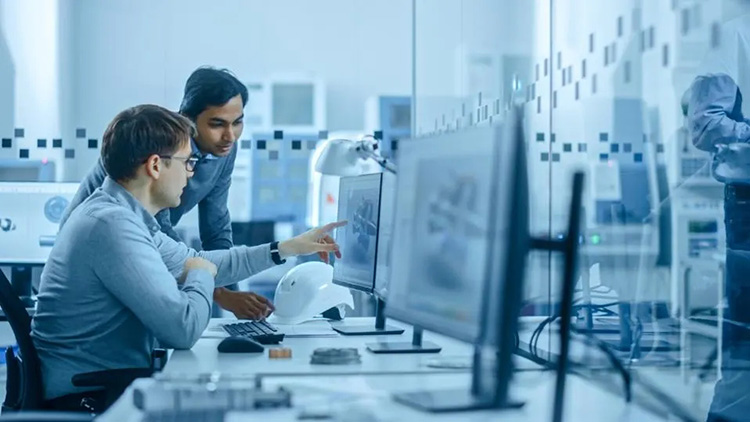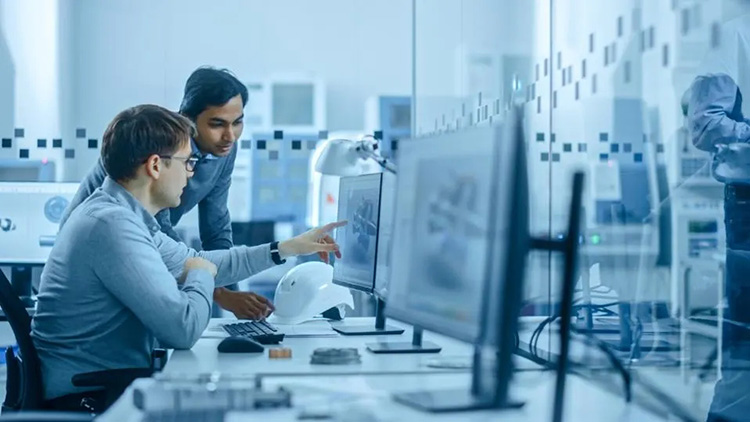 Scrutinizing and looking for a good manufacturing company is super important. A good vendor knows everything about the product and their collaboration with your team helps in training, troubleshooting, and creating long-term good relationships that may be helpful for your business.
Conclusion
In a nutshell, a lubricant oil filling machine is simply a game changer in the production world of filling liquids. Adding this equipment to your working facility will ensure that the packed product is accurate, with no chances of cross-contamination, and with 100% enhanced quality. So, incorporating a lubricant oil filling machine will ensure your business shoots up in a competitive market.  For procurement, the best option is to talk to our Team, we are China's leading supplier of all filling machine packing machines. Contact us for the best Solution!
CONTACT US
Tell us your raw material and project budget to get quotations within 24 hours.
WhatsApp:+86 18171018586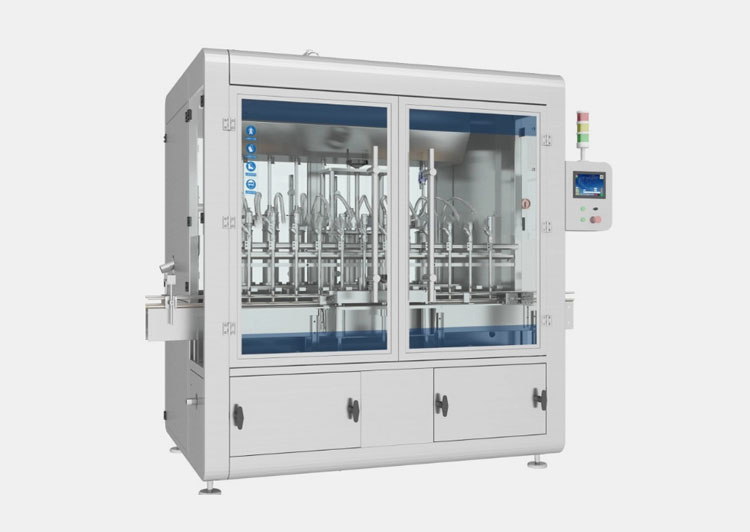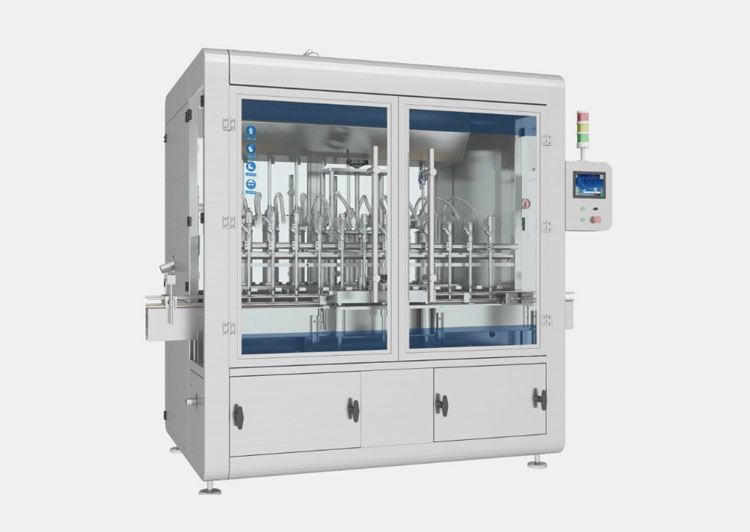 Tell us your material or budget, we'll reply you ASAP within 24 hours