Pocket-sized Remote Keypad
Anti-shock Mechanism Design
Hassle-free Installation And Easy Integration
Anser Printer
Anser printer pioneers the U2 Series that greatly reduces your equipment purchase cost and improves the coding resolution, while greatly improving product application flexibility. You can flexibly assemble applications according to your needs, and the U2 series Anser printers have become the best choice for printing in the industry. Allpack provides you with various products including Anser printers and supporting HP ink cartridges for all your color choices. For the ink cartridges, we offer you the one hundred percent HP fast dry type with high quality and high stability. The Anser printer can be widely applied in printing letters, numbers, graphics, dates, times, periods, classes, ordinary counters, boxes, pallet counters, one-dimensional bar codes, etc. And the ink cartridge adopts a structure with high hardness.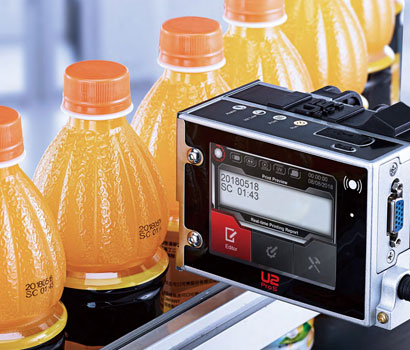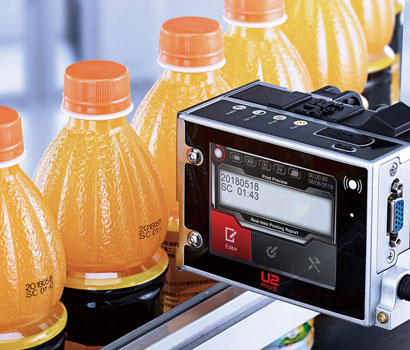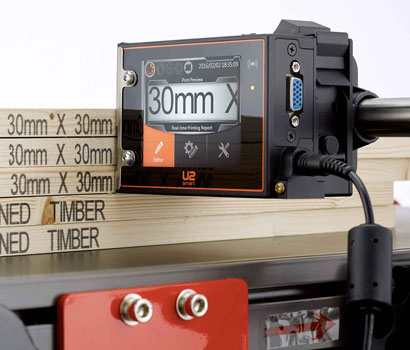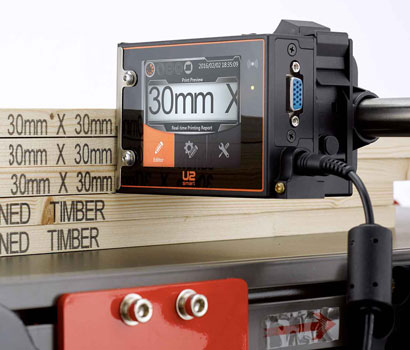 The semi-automatic handheld U2 Anser printer consists of the U2 nozzle and U2 inkjet printer configuration and adopts the latest printing technology with HP. With various manipulation languages for your choices and simple operation, this printer can be applied for printing letters, numbers, graphics, date, time, period, class, ordinary counter, box, pallet counter, one-dimensional bar code, etc. It can offer you one to four printing lines and all character's height shall not exceed 12.7mm.
Various Manipulation Languages
Latest Printing Technology With HP
U2 Nozzle And U2 Inkjet Printer Configuration
The U2 pro Anser printer is a unique human-machine interface design that can ensure easy operation. With the multifunctional UV ink, this machine can meet the needs of various materials printing including coated paper box, metal can, sheet metal, detergent bottle, beverage bottle, plastic bag, glass bottle, ceramics, etc. With the imported pocket infrared remote controller device, this printer can offer you a simple application. And this machine's compact is enough to be integrated into most production line tight spots with easy installation.
Unique Human-machine Interface Design
Imported Pocket Infrared Remote Controller
Can Be Integrated Into Most Production Lines
The U2 smart one Anser printer texts and graphics in high resolution with a unique 25 mm printing height. The ink cartridge of this machine eliminates unnecessary printhead services. With the compact size of the 3.5-inch LCD screen, this design can offer you a larger screen to provide a better user experience, while maintaining its compact body size for hassle-free installation and easy integration. 
Pocket-sized Remote Keypad
Anti-shock Mechanism Design
Hassle-free Installation And Easy Integration
The U2 diesel industrial Anser printer can offer you high readable rate barcodes and is capable of printing crispy 1D & 2D barcodes including EAN 128, Code 128, Code 39, Datamatrix, QR and etc. This printer can automatically identify and selects the proper firing parameter to ensure the best print quality. With the dust cover design, this machine can help you to protect cartridges from getting damaged in harsh environments. With a friendly UI & intelligent dashboard design, this machine can monitor the printer status and provides real-time notifications.
Dust Cover Design
Automatic Ink Identification
Friendly UI & Intelligent Dashboard Design
The U2 smart industrial Anser printer offers extremely high print quality up to 300dpi and creates stunning images. U2 smart is 100% maintenance-free and equipped with the most modern features such as database connections or network functions. It can print on almost all surfaces and puts it in the range of high-quality and versatile printers. Even 2D barcodes are printed at the highest level of quality. They are especially suitable for users who value premium features (such as sharp QR codes or network integration) and want to find a cost-effective solution.
Zero-maintenance
Sharp QR Codes Or Network Integration
Database Connections Or Network Functions
The HP black colorfast dry ink cartridge has wide usages and you need to choose the color for the ink cartridge based on the material you want to print on. There are four types for your choice including egg printing (red or magenta), garment printing (pigment ink), normal printing on paper(black), fast dry ink print bar code. This ink cartridge is widely applied in the food industry, such as in outer paper packaging of mineral water bottles, outer carton packaging of drinks, wine bottles, cookies, and packed food, etc., and building material industry(print on various density boards, joinery board, solid board, asbestos board, wood floor, etc.)
Wide Application
100% Compatible
Ink Cartridge Replacement
The HP ink cartridge is mainly for cartons or paper, please choose the ink type based on the material you are printing. The ink cartridge adopts a structure with high hardness, and each piece is pure individually to improve stability. The design is novel and unique, with exquisite workmanship, which can well decorate your office table. The ink is made from superior abrasion and fade resistance, making it perfect for a long time, along with a premium satin finish that delivers a luxurious look and feels.
Exquisite Workmanship
Structure With High Hardness
Superior Abrasion And Fade Resistant
The HP yellow colorfast dry ink cartridge offers vibrant color and contrast, making it suitable for eye-catching labeling applications in retail environments. With a yield of approximately 1500 pages, this high-yield yellow ink cartridge is an excellent value in comparison to the standard-yield cartridge, as it allows you to print twice as much. This ink cartridge is suitable for most printers, especially TIJ Thermal Inkjet Printer. This high-yield yellow ink cartridge produces up to 1,500 pages with a shelf life of up to one year.
Wide Application
Vibrant Color And Contrast
Eye-catching Labeling Applications In Retail Environments
This 42 ml TIJ2.5 fast fry ink cartridge is designed with the TIJ2.5 technology used in the market for marking, coding, and industrial product traceability. The operation of this ink at every stage of manufacture is subjected to exhaustive quality control tests, guaranteeing print quality throughout its lifespan. This ink can offer you rigorous quality controls of the raw material. These are the innovative solutions for you in nanohybrid and polymeric inks.
TIJ2.5 Technology
Rigorous Quality Control
Exhaustive Quality Control
The U2 mobile ultra portable inkjet Anser printer is capable of printing anywhere at any angle. There is a built-SD card slot for software upgrades & data backup. The dual switchable nozzle design (DSND) allows you to switch nozzles when one is not performing properly. The backup and restore system can ensure data security. With the hot-swap circuit safeguard can be applied for the quick ink cartridge changeover. The portable inkjet printer is widely used in printing alphanumeric, logos, dates, times, expiry dates, shift codes, lot-box codes, barcodes, counters, etc.
Hot-swap Circuit Safeguard
Dual Switchable Nozzle Design
Backup And Restore The System