Allpackchina labeling machine is applicable to circumferential labeling of various cylindrical products. Such as cosmetic bottles, shampoo bottles, shower gel bottles,medicine bottles, jam bottles, essential oil bottles, sauce bottles, wine bottles,mineral water bottles, beverage bottles, glue bottles,etc.For different sizes of square, flat, tapered, cylindrical and other bottle shapes, it can complete single-sided and double-sided labeling of products.All Allpackchina labeling machine has powerful function. It can achieve circumferential position labeling and non-position labeling easily by switch control.It is easy to use and adjust. The new workers can use or adjust it easily after simple training.The conveyer parts are completely covered to avoid the abnormal conditions which make the use safer.
Labeling Machine: The Complete Buying Guide In 2023
Every product in the market is not free from labels for that purpose each company uses a labeling machine to display a lot of its information for consumers including, its name, price of the product, batch information, barcodes, stock information, and other important related information too.
Labeling machines in the market are available in different designs and shapes according to their purpose, among them, some are fully automatic and others are semi-automatic labeling machines. Before going into more details individually let us discuss some points these relate to:
1.What is a labeling machine?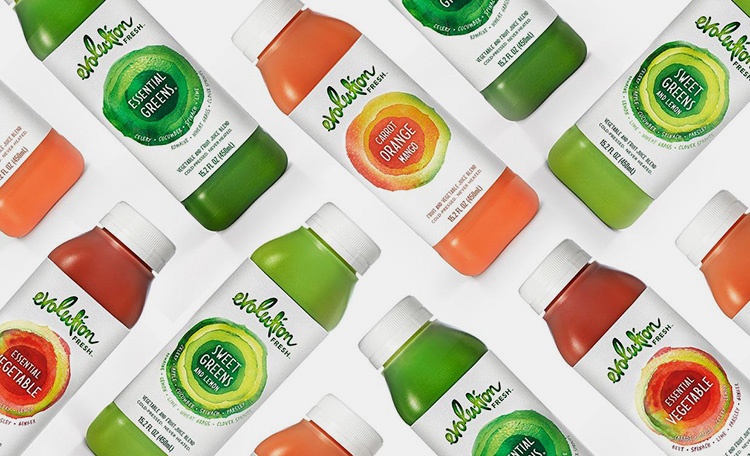 A labeling machine is an equipment used to label a variety of products, boxes, items, bottles, packages, etc. This machine is also referred to as an industrial labeling machine and is used to apply a label, brand, and decoration on the products such as containers, packed materials, boxes, or others. Different industries use labeling machines to show details of the products on the box or the in the packed materials, these include batch details, price information, barcodes, stock details, etc.
2.Why manufacturers have demands for labeling machine?
As is mentioned that labeling machines are used in many kinds of industries,but why it has such a large range of application?why manufacturers need to use labeling machine?In other words,what are the purposes of labeling machines.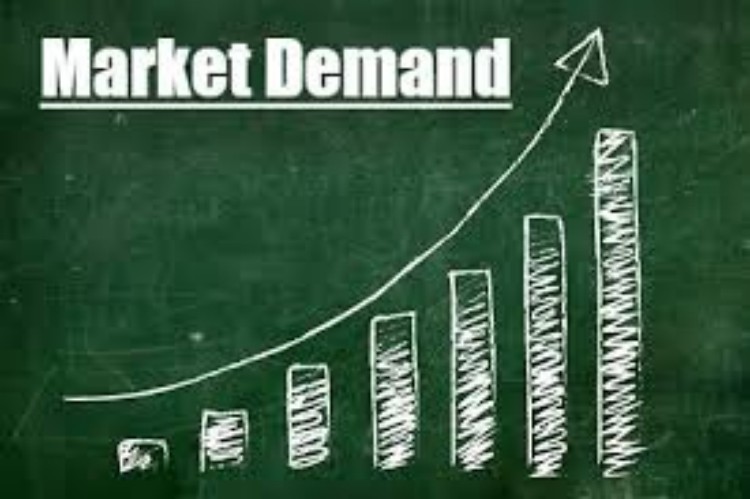 Brand Promotion
Manufacturers print their brand name on labels,and add these labels to their products,in the supermarket,products of different brands have different labels,when people choose these products,they can have a image of the brand of the products.Through labeling,manufacturers can get a effect of brand promotion,enlarge its brand popularity.
Give Customers Useful Information
And stand at the customer level,the labels provided by  producers can give them some useful information about the products such as usage instruction,date of manufactureand other information.These information can help customers to choose right products,which also helps the manufactures in a certain degree.
Draw Attention
Some manufacturers will design labels which accord with people's aesthetic,add beautiful patterns or other designs to the labels,the products with unique beautiful labels will attract more attention than these without labels.
Help Distinguish
The manufacturers will produce thousands of products every day,these products belong to different batches and can easily be confused during the warehousing process.Sticking labels to these products,means that give them specific identities,to help workers distinguish them.
3.What are the advantages of labeling machine?
The reason why labeling machines are widely used in many filed,on the one hand,it can help manufacturers in their business,on the other hand,it is because labeling machine has many advantages which are as follows:
Versatility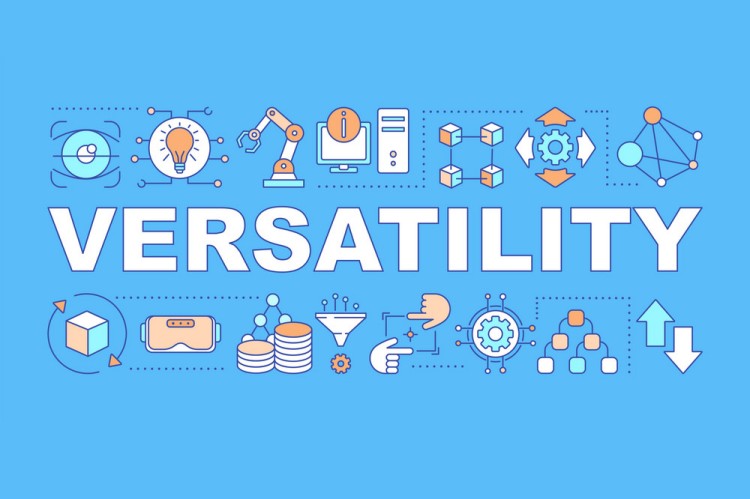 Once a product need to be sold in supermarkets,shopping malls,stores,it need to be labeled,a store sales products come from all kinds of industries,in other words,there are many industries need to use labeling machines,so this machine is versatility.
High Efficiency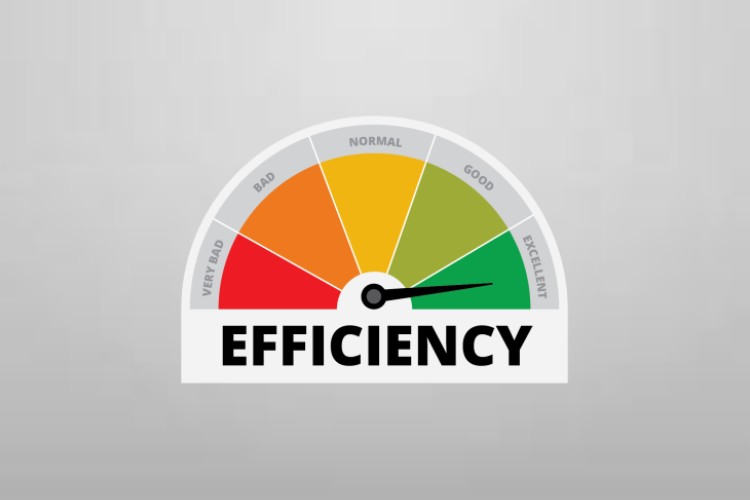 Automatic labeling machines and semi automatic labeling machines can label bottles or other products automatically,the speed is much faster than manual labeling.If you use a labeling machine,the production efficiency will be largely improved.
Cost Effective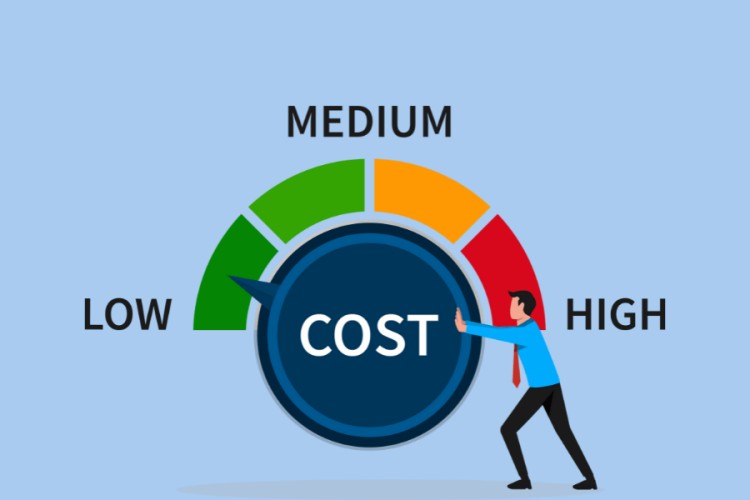 In general,the price of a labeling machine will not be high,but this machine will provide you with high production capacity.In terms of cost performance,the labeling machine is an ideal device for you to label products.
User Friendly
The operation of labeling machine is quite easy,no matter it is a automatic one or semi automatic one.The automatic labeling machine has high degree automation,it doesn't need to much manual intervention,the semi automatic labeling machine is easy to use,so,they are all user friendly.
Durable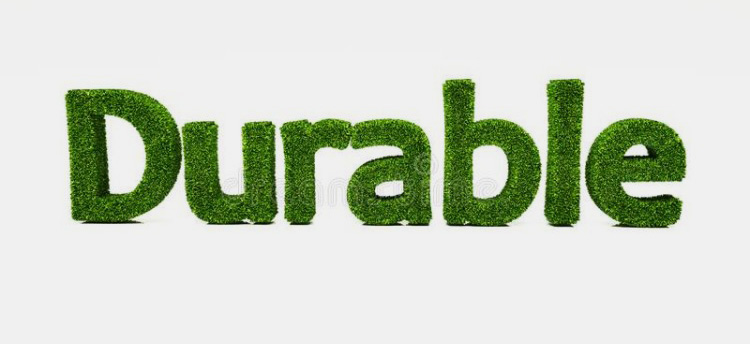 Labeling machine are made of high quality law materials,and it has good performance,if you maintain your labeling machine regularly,it can have a very long service life.Therefore,actually,the labeling machines are quite durable.
4.What Are The Applications Of Labeling Machines?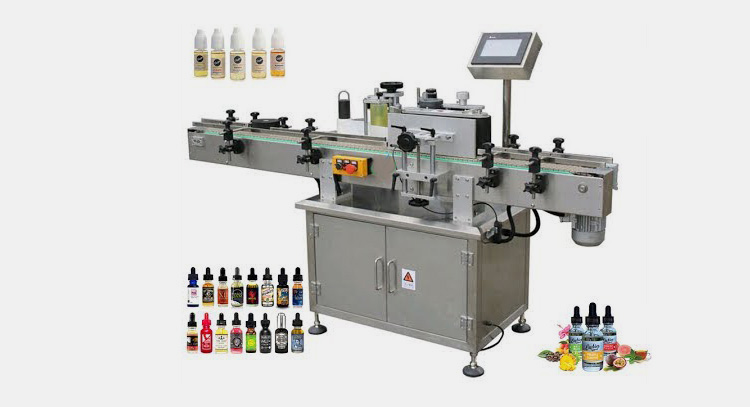 The labeling machine has numerous applications in many industries, these includes,
The labeling machine can be used in different industries such as Pharma Syrup, Edible Oil, Dry Syrup, Honey, Hair Oil, Lubricant Oil, Shampoo, Fruit Juice, Cosmetics, Drink Juice, Phenol, Talcum Powder, Ayurveda Powder, and many other related industries.
It uses to label printing on electrical components, Stationary, Adhesive, Dental Products, Adhesives, Petroleum Jelly, Hair Straightener, Cosmetic Lotions, and others.
It can also be used for 3inting on the products, or items.
Based on the types of labeling machines, it has different applications, such as,
| | | |
| --- | --- | --- |
| Types of Labeling  Machine | Application |   |
| Semi-automatic labeling machine | It has application in industries that uses small-scale products, such as apply to label round bottles and vials, etc | |
| Fully-automatic labeling machine | It has been applied for labeling plane, oval, or square-shaped goods backside labeling. | |
| High-speed labeling machine | It is used to apply a label on vials, and containers of other vertical-type products at high speed. | |
| Vial labeling machine | It uses to apply labels on the round-shaped small-size container and test tubes. | |
5.How Many Types Of Labeling Machines Are Available?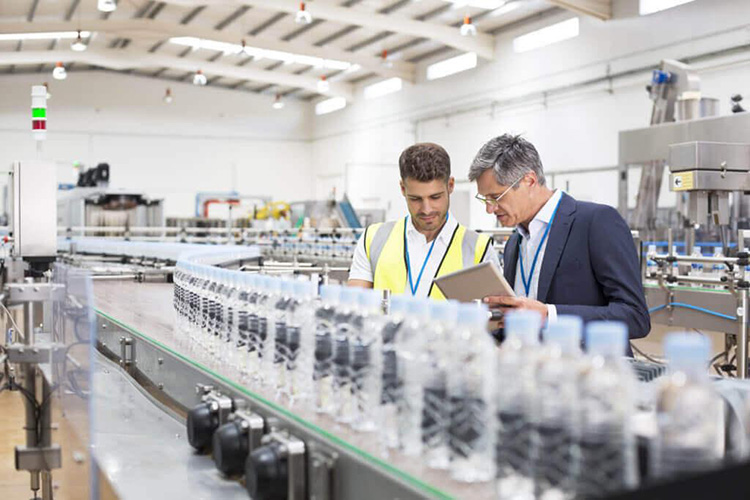 Labeling machines have different types, based on their function it is categorized as;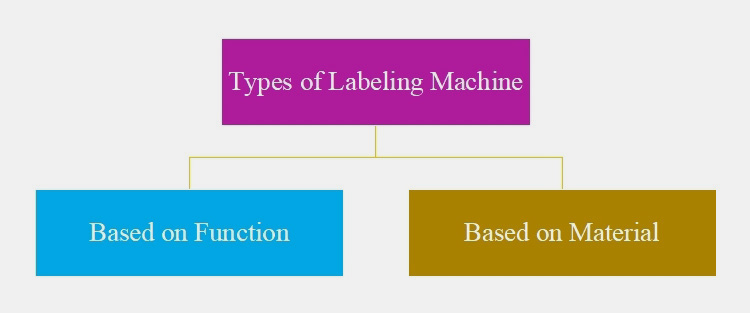 A) BASED ON FUNCTION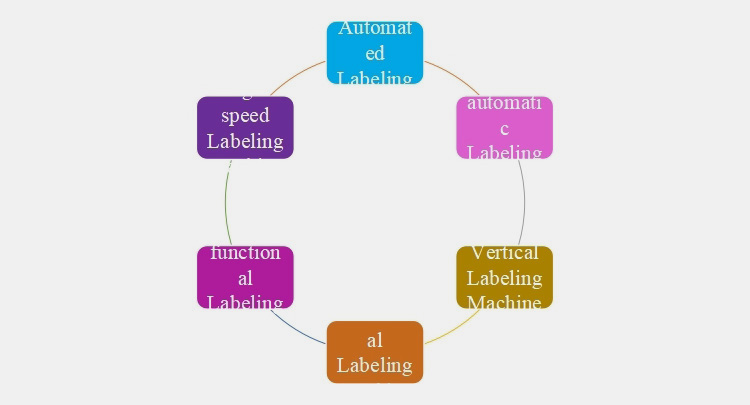 Fully Automatic Labeling Machine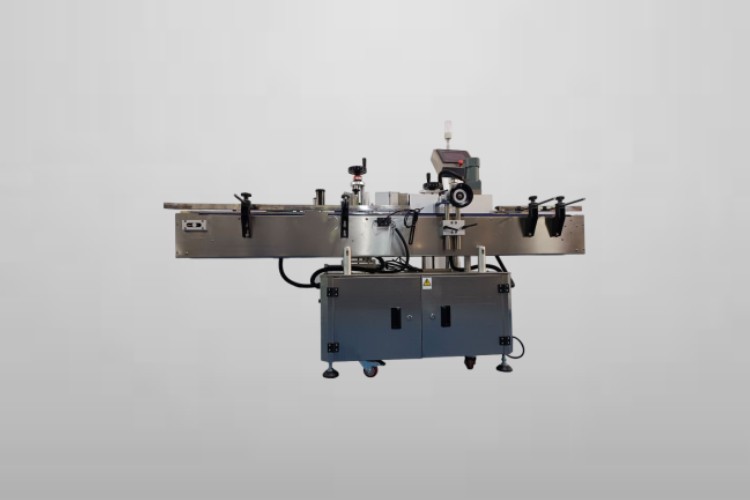 It is used for partial and complete labeling and mainly for high-capacity products. It has a conveyor for the adjustment of the labeling of the product. It can be useful for labeling bulk packaging materials and it is more accurate than others.
Semi-Automatic Labeling Machine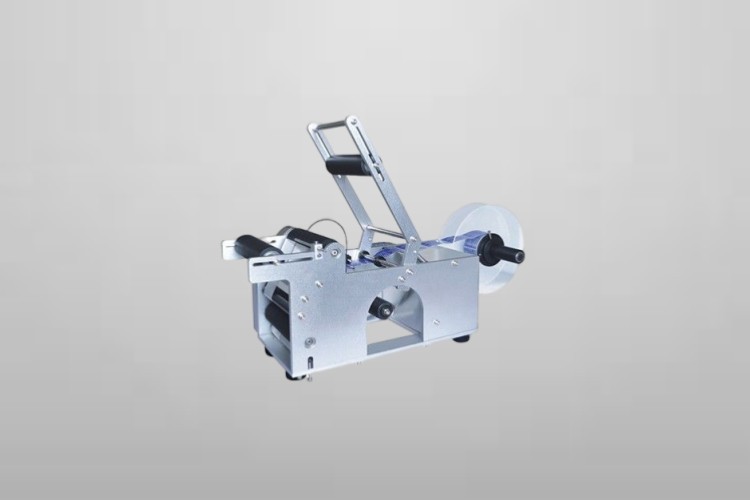 This is for labeling square and cylindrical type products, also useful for low mechanical resistance materials such as plastic bottles. It can also be incorporated with a hi-tech container system, fiber optic label, and stepper motor drive.
Vertical Labeling Machine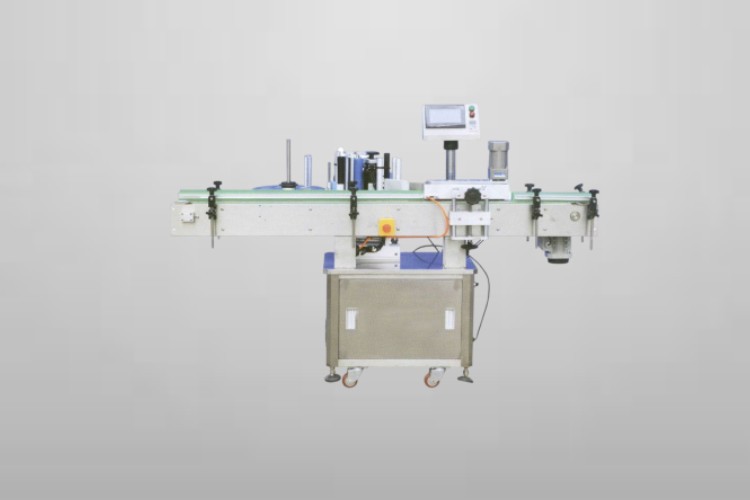 This type of labeling machine depends on the size of the materials used, it can label 150 containers within a minutes and is also considered user-friendly. The surface materials can easily be labeled due to the vertical labeling machines.
Horizontal Labeling Machine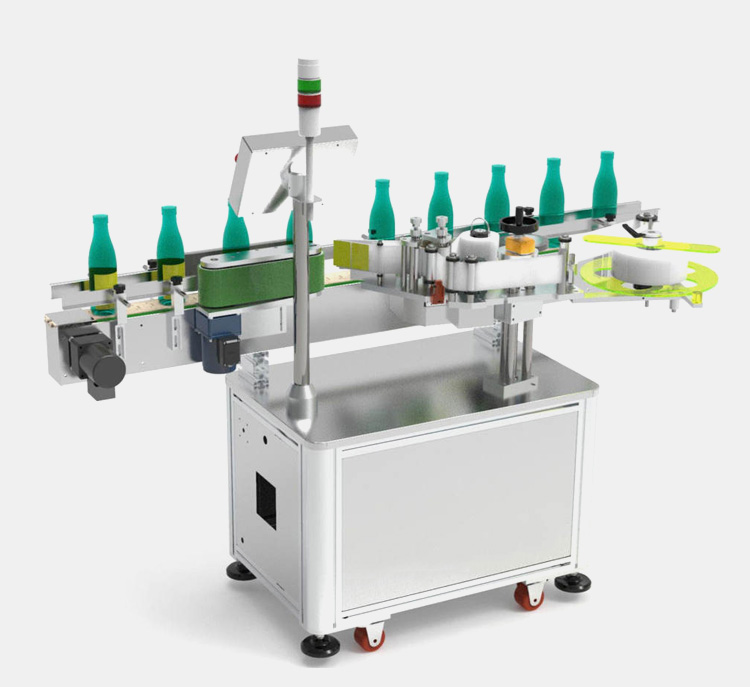 It is considered the ideal machine for labeling unstable items, it can be used for partial and full labeling. It can be applied to label more than 100 products within a minutes and it is also user-friendly with a fully-automatic labeling system.
Multi-Functional Labeling Machine
It can be used for multiple shapes and sizes of products, so it is best for labeling the bottles and can be handled a variety of shapes with high accuracy. It is a more stable labeling machine than the others.
High-Speed Labeling Machine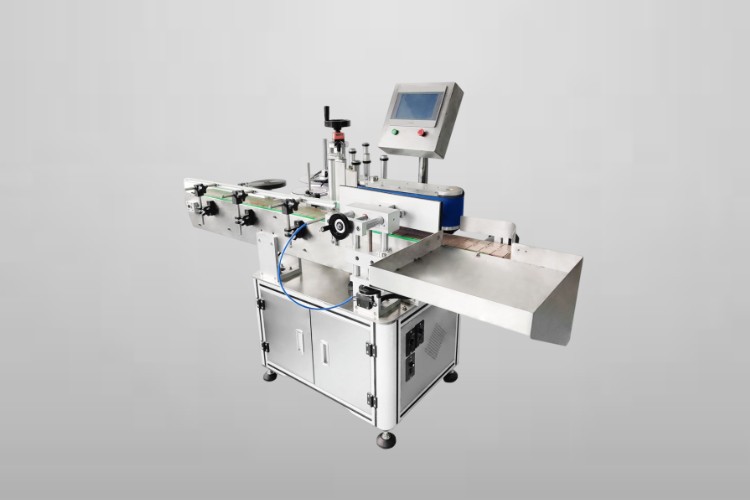 It is a fully-automatic labeling machine and is also called a high-capacity labeling machine. It is considered highly flexible and good efficient. It can be applied to label more than 1000 products within a minute. It is considered more accurate than others, meanwhile, it is a faster labeling machine than others.
B)BASED ON THE MATERIAL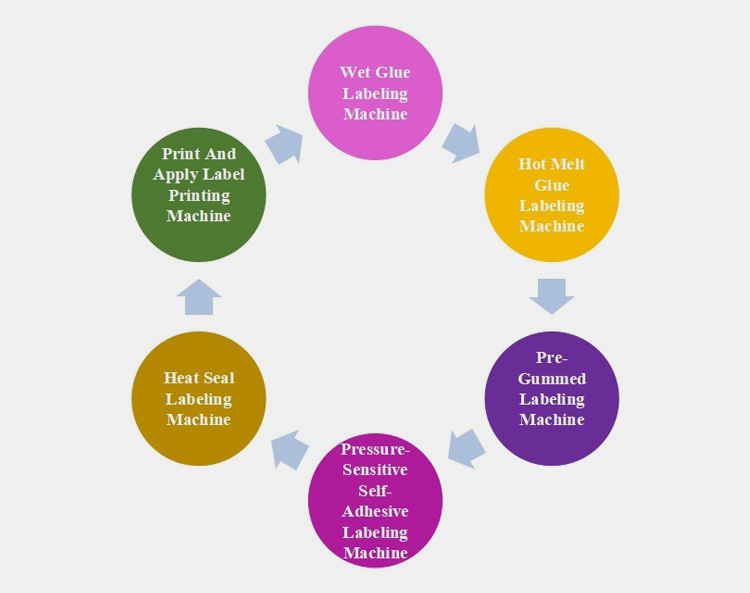 The other types of labeling machine are based on the materials used for labeling, these includes:
Wet Glue Labeling Machine
It uses liquid glue at room temperature for labeling. These machines are applied to label rigid container and bottles which includes beers and spirit bottles.
Hot Melt Glue Labeling Machine
It uses adhesive materials (solid materials) for labeling. It is also a variant of a wet glue labeling machine.
Pre-Gummed Labeling Machine
This machine is very rare and it uses gum that passed through water sprayed to make adhesive material.
Pressure-Sensitive Self-Adhesive Labeling Machine
This type of machine does not require water to make adhesive materials whereas it uses pre-glued labels.
Heat Seal Labeling Machine
It uses heat seal materials with pressure-sensitive labels.
Print And Apply Label Printing Machine
It applied labels with print information such as the production date, batch number, shipment data, price, weight, etc.
6.Automatic Labeling Machine VS Semi Automatic Labeling Machine
In general,the most common labeling machines are fully automatic labeling machine and semi automatic labeling machine,perhaps you are confused about the difference of these two types of labeling machine,next let's explore together.
| | | |
| --- | --- | --- |
|   | Automatic Labeling Machine | Semi Automatic Labeling Machine |
| Appearance | | |
| Production Capacity | The automatic labeling machine can work in a high speed,so it has high production capacity | Comparatively,the speed of semi automatic labeling machine is slower than that of automatic labeling machine,so its production capacity is relevantly lower. |
| Working Process | The working process of automatic labeling machine is fully automatic,the machine feeds bottles and labels by itself,doesn't need manual intervention. | Semi automatic labeling machine,as the name shows,in its working process,it need the operator to feed bottles and arrange the labels. |
| Size | The structure of automatic labeling machine is a little complex and this machine is larger than the semi automatic one. | The semi automatic labeling machine is designed compact,it is small,can be put on the desktop. |
| Packaging Application | The automatic labeling machine is suitable for labeling various products which have different shaped and surface,it is not just limit in round bottles. | Generally speaking,the semi automatic labeling machine usually used to label round bottles or other small bottles. |
| Production Scale | The automatic labeling machine can label a large amount of bottles in a short time,can perfectly meet manufacturers' demands,it is more suitable for medium to large scale production. | Since the labeling process of semi automatic labeling machine is manually operated,this machine is more suitable for small scale production requirement. |
7.What Kinds Of Labeling Could Be Possible From The Labeling Machine?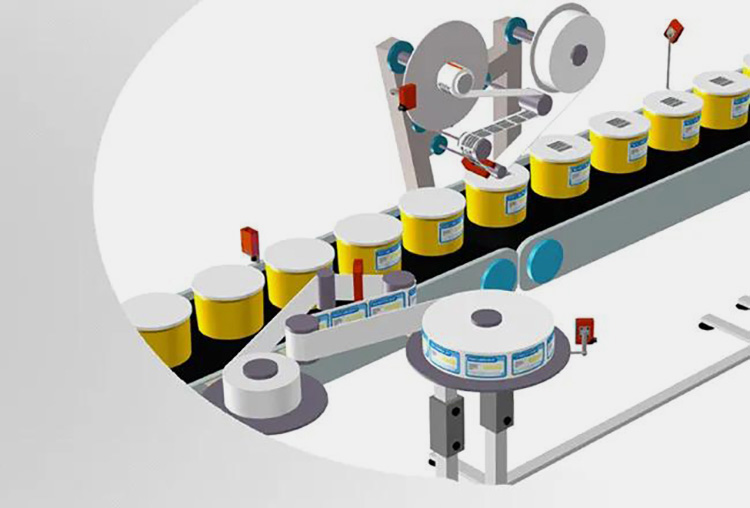 The labeling on the cartons, bottles, boxes, and containers, is of different types. The types of labeling that are possible due to the labeling machine include a primary label, barcode, hologram labels, price labels, address labels, security labels, and labels related to product information which would be helpful to identify the products easily.
Ø Primary Labeling: The primary label is printed on the front or top of the product, it contains important information related to the product.
Ø Barcode Labeling: Barcode labeling is the main component of the product management and tracking system. It uses a thermal printer that generates labels with barcodes including graphics, text, and logos.
Ø Hologram Labeling: It is the most common type of label for brand promotion, from which the product can be easily identified. It also shows the price of the product and the address for delivering and shipping the product easily.
Ø Security Label: It uses to define safety-related information on the products at the top front and back of the container.  It is useful for easily tracking security information related to the product which helps to prevent any risk.
Ø Product Information Label: The information about the product includes its name, logos, unit measurement, and description of the items also. It can be a label on a container, jar or bottle, etc.
8.How Many Parts Of The Labeling Machine?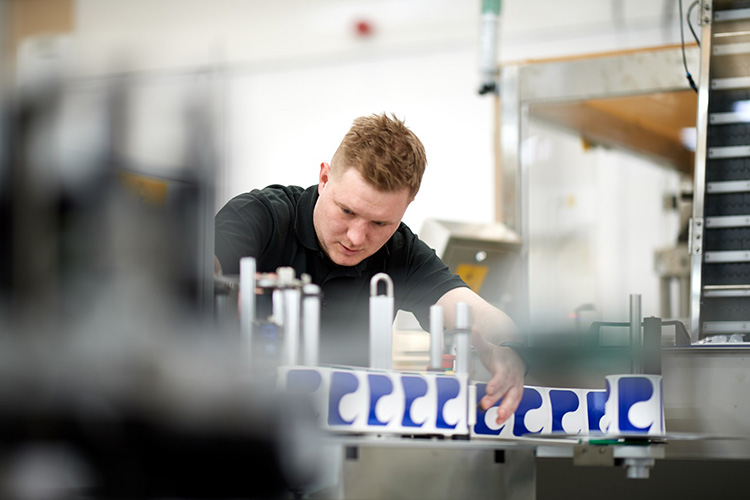 The labeling machine has different parts for specific functions, these parts include;
| | |
| --- | --- |
| PARTS OF MACHINE | FUNCTION |
| Feeding Hopper | Feeding hopper plays a vital role during labeling and increases the accuracy of the labeling of the products. It feeds the ampoules for labeling to a machine. |
| Date printing setting | It is used for printing manufacturer's dates, expiry dates, batch numbers, barcodes, and many others. |
| Labeling Station | It has two main components that are head and a labeling pad. If printing on a container is not possible due to some reason, so this part could be considered an ideal solution. |
| Touch screen control panel | The latest labeling equipment is more accurate than the other, among accuracy it also has the latest technique system, that the touch screen control panel. |
| Drive mechanism | It is further categorized into three elements, which include motor, conveyor, and roller system respectively. The motor act as the heart of the system, the conveyor used for the movement of the container for labeling, and the roller are the which connects the motor to the conveyor. |
| Plate for putting a label | It is also an important part of the labeling machine, in which the label is adjusted to print the label. Labeling machine uses different types of plates for printing it depends on the type of machine used to print the bottle. |
| Discharge mechanism | During printing, some other portion of the container becomes printed, which can be easily removed by the discharge mechanism. |
| Automated system | It uses a program stored in software, and it is fully automated, to perform it requires complete knowledge of each part of the labeling machine. It is mostly in the touch-screen panel. |
| Rejection unit | It is not possible to detect an error during labeling, in fact, more difficult to analyze the error in high-speed labeling machines. So, the rejection unit is best for all types of labeling machines to detect error and eliminate it. It is based on an automatic system. |
| Safety system | The safety button in the labeling machine is placed to ensure safety-related issues. It is the most important part of the labeling machine which prevents incidents. |
9.What Is The Working Principle Of A Labeling Machine?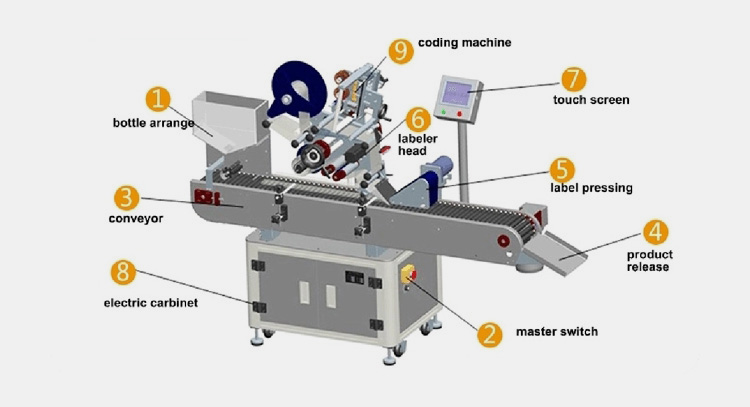 All the parts in the labeling machine play an important role during the printing of the items, containers, bottles, etc.
The working principle of the labeling machine starts from the feeding hopper. Initially, the item is placed and moved due to the conveyor belt and the labeling becomes begins. Then the container starts to move due to scrolling materials to adjust its right position. After labeling the container, the container easily removes from the machine for that monitoring of the sensor is available on the labeling machine.
10.How to operate a labeling machine?
After know the working principle of labeling machine and how does the machine work,another thing you need to learn is how to operate the machine.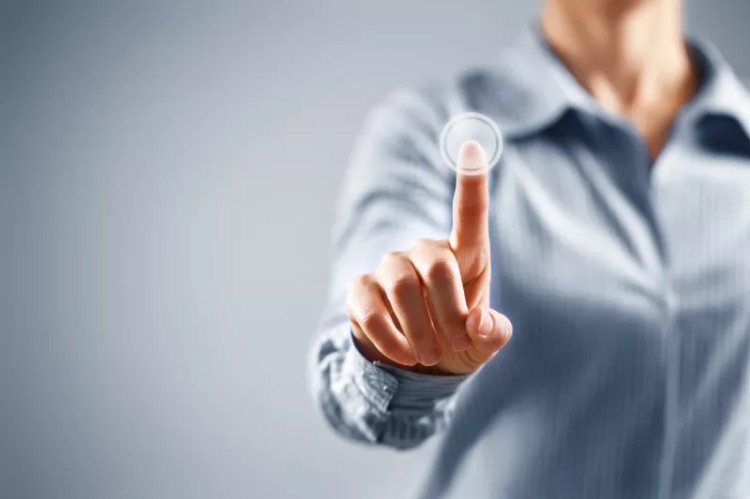 Check whether the machine is clean,if there are dust,you need to swipe it with cloth,and then turn on the power supply,let the machine run to check whether the components can normally work.
If the machine doesn't have any problem,the next step is to set up parameters such as labeling speed,labeling position,the distances,etc.
If your machine is a fully automatic labeling machine,you need to put bottles on the conveyor line,then the machine will deliver them to be labeled.But if your machine is a semi automatic labeling machine,you need to put bottles on the labeling position manually,then press the labeling handle,when the handle moves,the labels will move together,then the labeling of a bottle is completed.
When the labeling process is finished,you need to turn off the power supply of the machine,take away the unqualified bottles and clean up the body and grooves of the machine to make it more convenient to use the next time.
11.How to maintain labeling machine?
Whether a machine can have a long service time,it depends on good maintenance,in this part,you will learn how to maintain your labeling machine,which can help you reduce some troubles.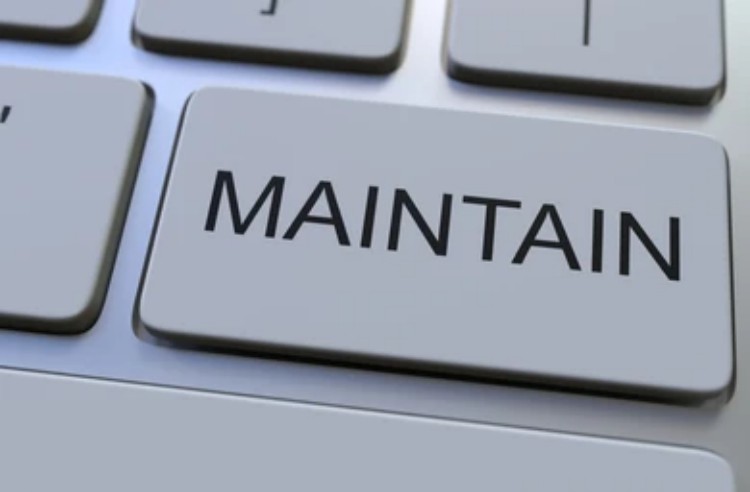 The labeling machines are equipped with rollers,you need to clean them regularly to ensure the good performance of machines.
Clean the sensors of labeling machines regularly,and when you do this operation,remember to be careful,do not use force.
When you need to clean the labeling machine,just use cloth to wipe the outside,don't let the machine touch water.
Replace the components of the machine regularly to maintain the life of the machine.
There are some components of labeling machine are easy to be worn,you need to lubricate them regularly.
Do not use the machine for a long time,you need to let the labeling machine have a rest after a period of time's working.
12.How to troubleshoot labeling machine?
Sometimes,even if you have maintained the machine regularly,it still occurs problems,when this situation occurs,how to resolve the problems,please read the next text.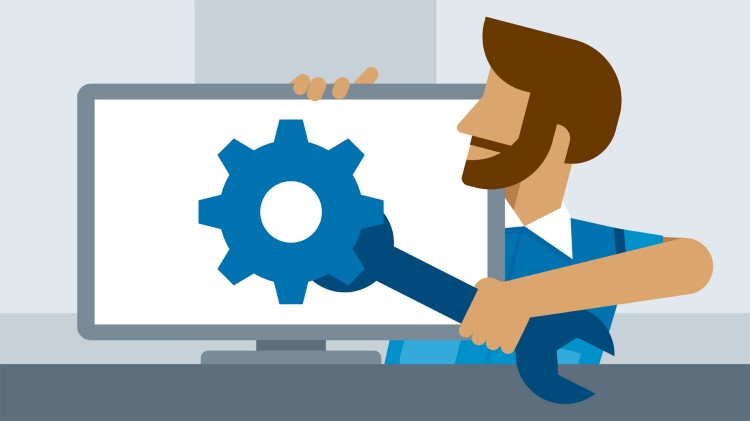 Incorrect Label Position
Check the peeling plate and holder,to check whether they are paralleled,if not,the position is wrong,you need to adjust the position to let them be paralleled.
The Label Is Creased
The reason of this situation is that the speed of labeling is too quick that the product can not keep up with such a speed,you just need to adjust the parameter of the machine,to slow down its labeling speed.
The Roller Is Not Smooth
If the roller isn't smooth,the most possible reason is that there are dust on it,you need to clean the roller.
Label Attaches Drive Shaft
Maybe the glue of labels is too thin or too much so that it will flow on the drive shaft,you can adjust the distance between the rubber block and the rubberizing wheel.
13.What factors should you keep in mind while buying A labeling machine?
When you have a need to buy a labeling machine,there are some factors you need to consider,if you make them clear,it will be helpful for you to choose a good machine.
Model Of Labeling Machine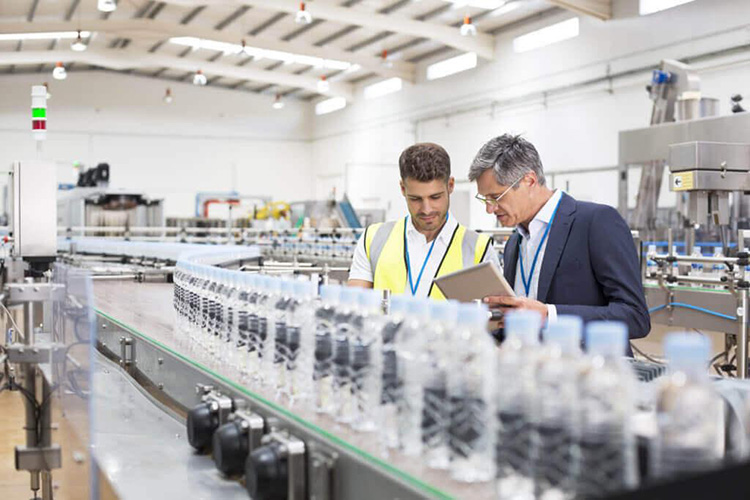 There are many types of labeling machines on the market,perhaps it is dazzling for fledglings,but don't be worry,it is quite easy.You need to consider the products you want to label,the surface of these products and the production scale.Considering these factors can help you choose a right type of labeling machine.
Reliable Manufacturer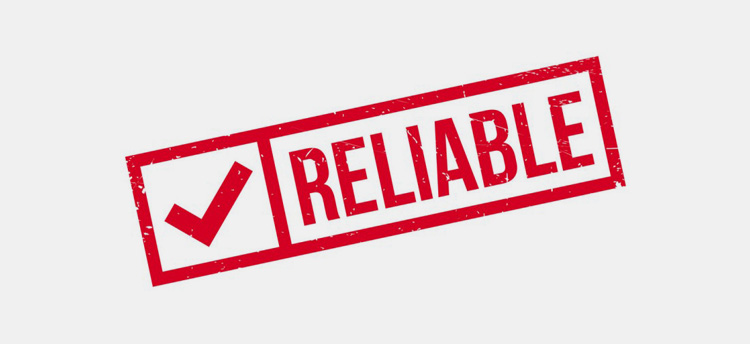 When you determine to buy which type of labeling machine,the next thing you need to consider is that which manufacturer is better.There are many manufacturers that produce labeling machines,but not each of them will provide you high quality machines.Try to choose these manufacturers which have good reputation and customers' feedback.
Affordable Budget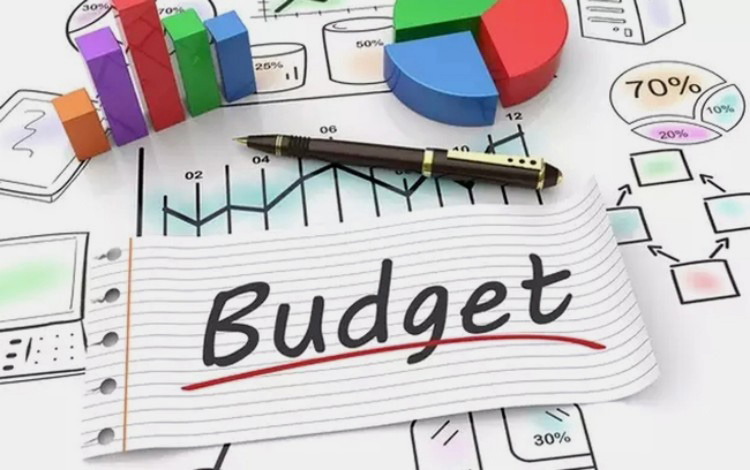 Besides type of machine and manufacturer of machine,the most essential factor is your budget,how much money can you invest for labeling machine.If you have abundant budget and you need to label a large number of products,you can choose fully automatic labeling machine or high speed labeling machine.
On the contrary,if you don't have enough money,and just use labeling machine to label a small amount of products,you can choose semi automatic labeling machine or tabletop labeling machine.
Working Space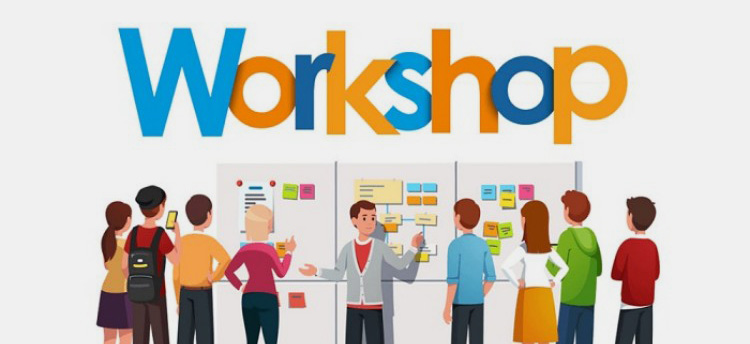 And you also need to consider the space of your workshop,where will you use a labeling machine,if you have a large sized workshop,you can choose fully automatic labeling machine,multifunctional labeling machine,high speed labeling machine and so on;nut if your workshop is quite small or you plan to use the machine on a table,you can choose semi automatic labeling machine or a manual one.
CONCLUSION
Whenever you see any product in the market, the labels on the products make it more attractive. Moreover, the label on the items shows important information related to price, date, batch number, stock information, barcode, safety, and other security-related information. "Allpackchina" is the best company that provides reliable equipment. For any queries Or product Information Please Contact Us Right now!