The Good Quality V Type Mixer
Adopt Butterfly Valves
Spiral Agitating Vane
Different Lengths and Asymmetrical Rows
V type mixer
The V-type blender is used to produce a homogeneous solid-solid mixture. Mixing is a common process step in the manufacture of products for industries such as healthcare, pharmaceutical, food, chemicals, cosmetics, detergents, colorants, fertilizers, and plastics. The equipment uses two cylinders of the mixer with different lengths and asymmetrical rows. When the mixer rotates, the materials are decomposed into combinations, from combinations to decompositions. Due to the different material planes, there are also transverse forces, which promote the material to exchange horizontally. It's highly efficient. It is widely used in chemicals, pesticides, dyes, medicine, food, feed, feed additives, petroleum, metallurgy, mining, and other industries with powder and powder liquid mixing.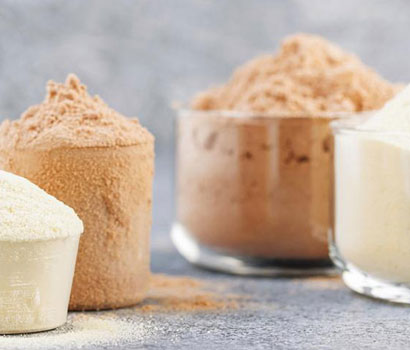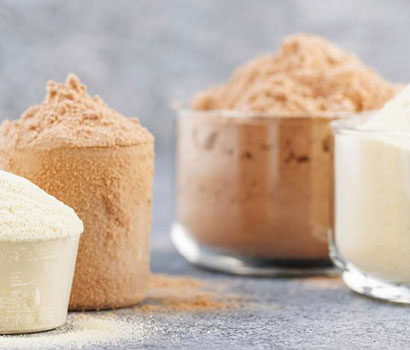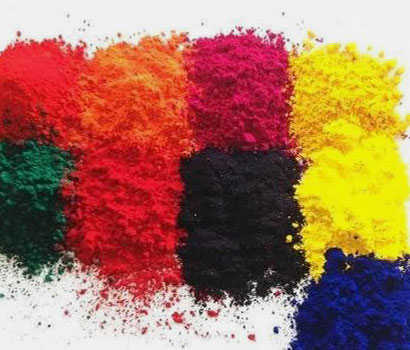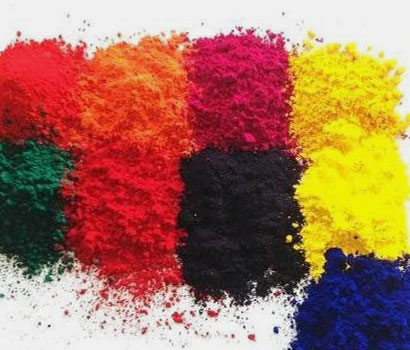 Allpack VH-2 V type mixer is mainly composed of a mixing tank, spiral agitating vane, and transmission parts. There are two layers of spiral agitating vane. The outside vanes accumulate the material from side to center, while the inner vanes separate the material from center to side. So that materials will mix to each other in convective mixing inside the tank. It's highly efficient. It is widely used in chemicals, pesticides, dyes, medicine, food, feed, feed additives, petroleum, metallurgy, mining, and other industries in with powder and powder liquid mixing.
With novel design, compact structure
Can reach mixing evenness of 99%
Reliable performance and convenient operation
Allpack VH-5 V type mixer is a common powder and granular material mixer in the world. The utility model has the advantages of simple structure, easy operation, convenient maintenance and cleaning, fast speed, and good mixing effect. The equipment uses two cylinders of the mixer with different lengths and asymmetrical rows. When the mixer rotates, the materials are decomposed into combinations, from combinations to decompositions. Due to the different material planes, there are also transverse forces, which promote the material to exchange horizontally.
No mechanical extrusion and strong wear and tear
Smooth transition and no dead angle
Adopt butterfly valves
Allpack VH-8 V type mixer consists of two V-shells of different or same altitudes,and through mechanical transmission,the meterials in these shells are made to move back and forth, crossed over and rotate 360 degree to achieving ultimate uniform mixing. The machine is commonly used in pharmaceutical , nutriceutical, chemical, food and related industries to mix dried powder and granules with good flowability. The machine has fast mixing of dry powder or small granules with good flowability in food, chemical and pharmaceutical industry.
No accumulation of materials
High speed I-bar,efficient and short mixing time
Mixing uniformity can reach 99%
Allpack VH-8 V type mixer is suitable for pharmacy and other industries, used for mixing the dry granule materials.This machine adopts manual feed and closed disc valve discharge, which can avoid dust spilling; with unique mixing barrel structure, high efficiency blending, and no dead angle. Using stainless steel material, prevent the mixing materials from being polluted.The inside and outside of machine are polished. Mixing the materials evenly and apply to a wide range of fields.
No dead angle, no accumulation of materials
Running steady, no noise
Simple operation,maintenance convenience
Allpack VH-20 30 V type mixer is mainly used for mixing powder or granular materials of food,chemical and pharmacy industries. With special feature of geometric construction, it can realize efficient and uniform mixing.During mixing process, there will be no dead angle and no residual materials.The V type mixer is equipped with one motor and one reducer. The motor will be connect with the reducer with one belt. When the motor is power on, it will drive the running of reducer.
Evenly mixing, high efficiency
Compact structure, operation simple
High speed, short mixing time
Allpack VH-50 V type mixer is widely used for mixture of powder and granule in kinds of industries,such as agriculture,chemical,medicine,feed,coating, cosmetics and so on. The V-type mixer has features of evenly mixing, high efficiency and avoid the materials axxumulation. The fully enclosed structure also guarantee no leakage of materials during mixing process. The V-type mixer is one kind of basic mixing equipment in many industries.It is widely used in agriculture, food, medicine, mineral, chemistry, ceramics and other industries.
Running steady and lower noise
Can set mixing time to realize automatic stop
Prevent the mixing materials from being polluted
Allpack VH-50 V type mixer is a common powder and granular material mixer in the world. The utility model has the advantages of simple structure, easy operation, convenient maintenance and cleaning, fast speed and good mixing effect.The equipment uses two cylinders of the mixer with different lengths and asymmetrical rows. When the mixer rotates, the materials are decomposed into combinations, from combinations to decomposition. Due to the different material planes, there are also transverse forces, which promote the material to exchange horizontally.
Unique mixing cylinder
High mixing effects.
No dead angle
V TYPE MIXER: The Complete Buying Guide In 2023
Whether food, chemical, nutraceutical, pharmaceutical, adhesives, or cosmetic; mixing is a vital aspect of manufacturing processes. In the majority of applications, a V-type mixer performs a significant role that you can't skip at any cost. It is the most demanding operational tool implemented in every production sector.
Owning a V-type mixer is the start-up of any growing company. If you're handling a large range of ingredients and looking to make an investment on V type mixer for a small or continuous manufacturing batch, then you're at the right place. To help you in selecting the right option, we've elaborated on basic considerations.
See how V type mixer is best suited to your business!
Add a header to begin generating the table of contents
1.What is V Type Mixer?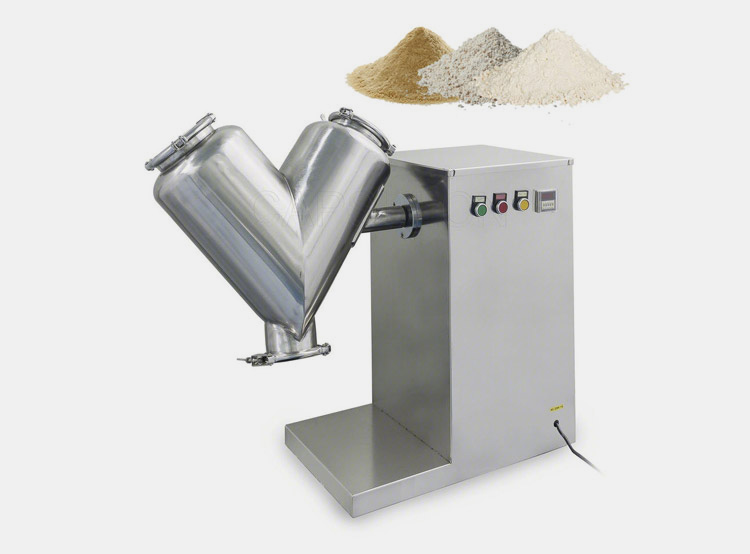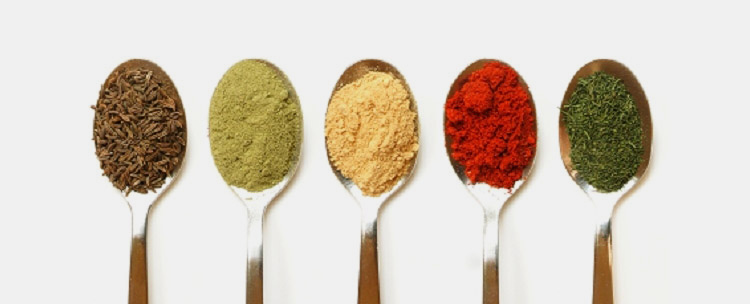 The V-type mixer- also known as 'Twin Shell Mixer' is one of the tumbling mixers broadly used in various production sectors involved with powder mixing. It is designed to mix granular materials in no time.
This machine is incredible as it perfectly performs the mixing process of dry powders homogeneously as it revolves. The shape of this equipment is designed as two inclined vessels or blenders joined at an angle of 70-90◦ to construct a v shape which makes mixing convenient.
2.What Does V Type Mixer Do?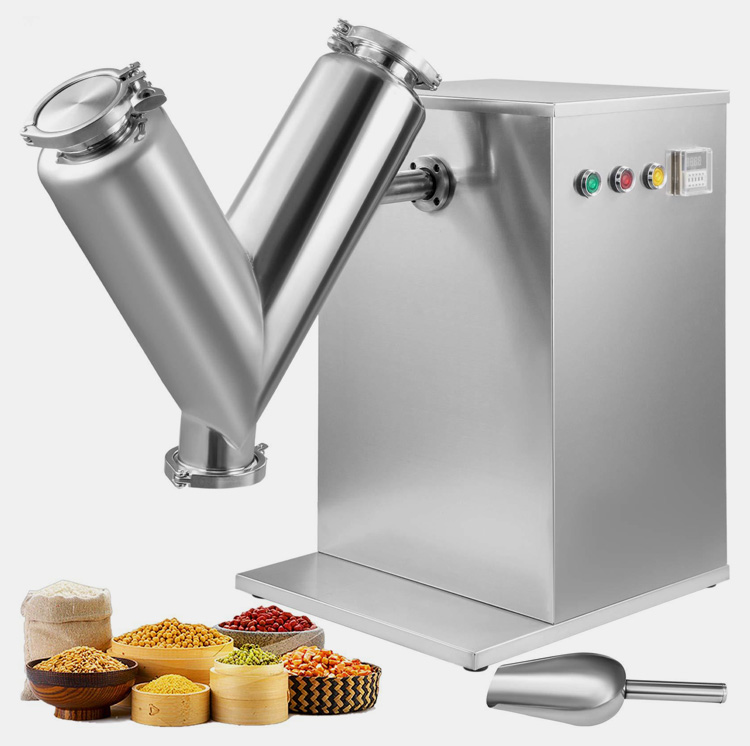 V mixer achieves consistent mixing of solid particles either in the form of granules or powder. This machine is capable of mixing fine powder and even such substances that contain water. It is popularly used in the pharmaceutical industry for premixing in the granulation process and other industries utilize this equipment for various tasks of mixing.
If you're wondering about mixing type, then the V-type mixer follows 'Diffusive Mixing', characterized by the small random motion of mixing particles ultimately promoting better mixing. V-type mixers are ideal where you're required with precise, fast, and smooth outcomes as it typically leads to a high degree of homogeneity in five to fifteen minutes that is also depending upon the material's property.
3.What Is The Industrial Scope Of V Type Mixer?
V-type mixers are commonly designed to deal with the dry mixing of free-flowing substances. That's why it is used for unlimited applications in the industrial sector, such as:
Pharmaceutical Industry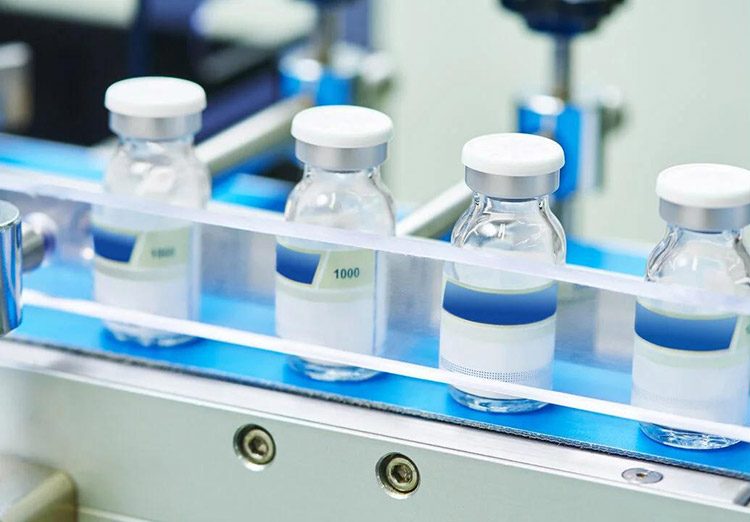 V-type mixers are extremely important in the pharmaceutical industry because pharmaceutical companies have to make sure that they adhere to strict production guidelines and quality control. The medicines produced have to be of a certain purity, quality, and potency to ensure that they are safe to consume.
Food Industry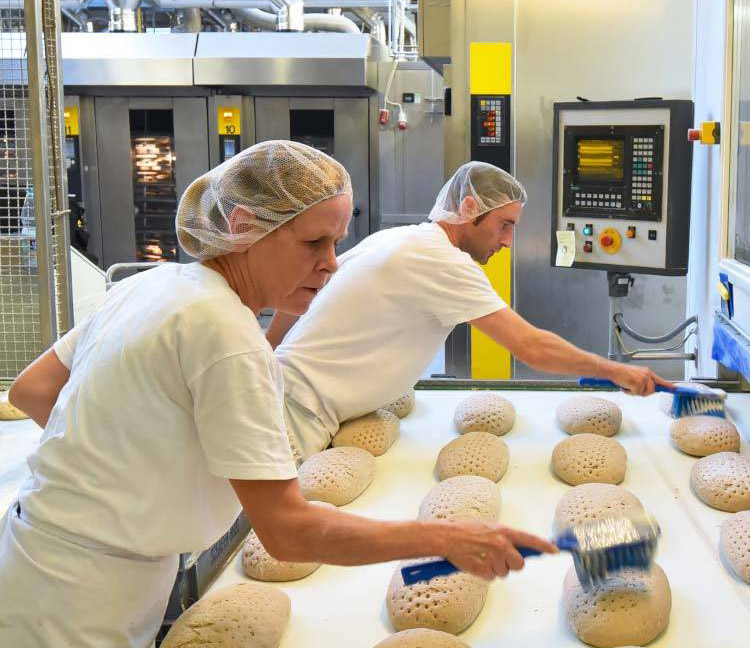 V-type mixers can also be used to mix dry powders, milk powders, cereals and spices in the food industry. It is especially used to make mixed spices since it has the ability to blend all the spices together till they form a homogenous mixture.
Paint Industry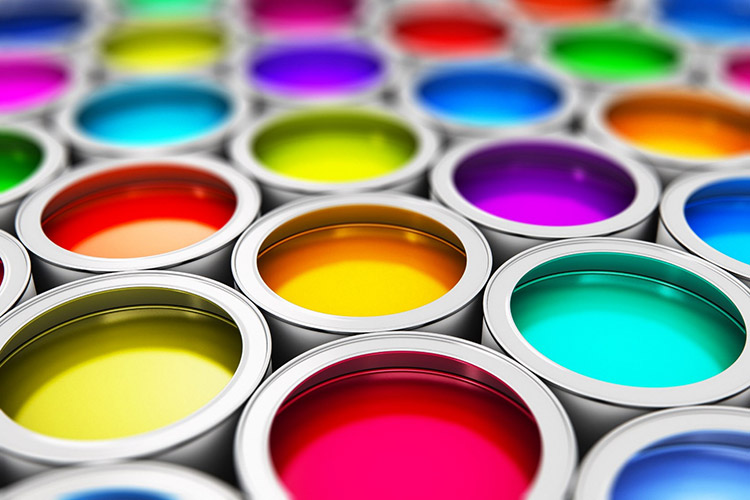 The paint industry is involved in the manufacture of paint which is made up of pigments, resin solvents, and additives. V-type mixers blend the pigments, solvents, resins, and additives together to form a paste which is then thinned out with solvent to its final form.
Chemical Industry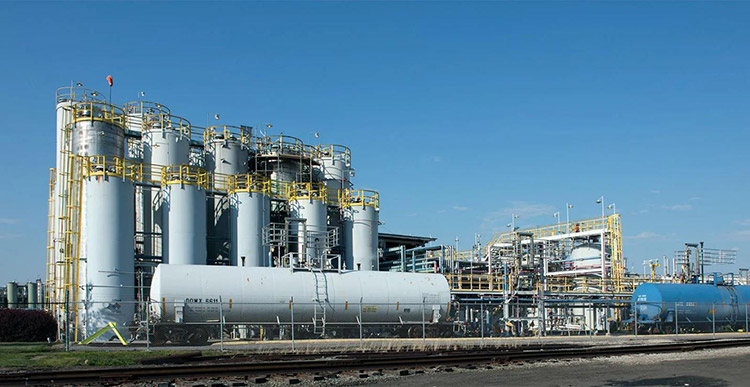 The chemical industry is a broad manufacturing sector where products like pesticides, herbicides, laboratories, household cleaning items, etc., are dealt with routinely. A V-type mixer is of prime importance as it safely carried perfect mixing without causing health hazards.
Cosmetic Industry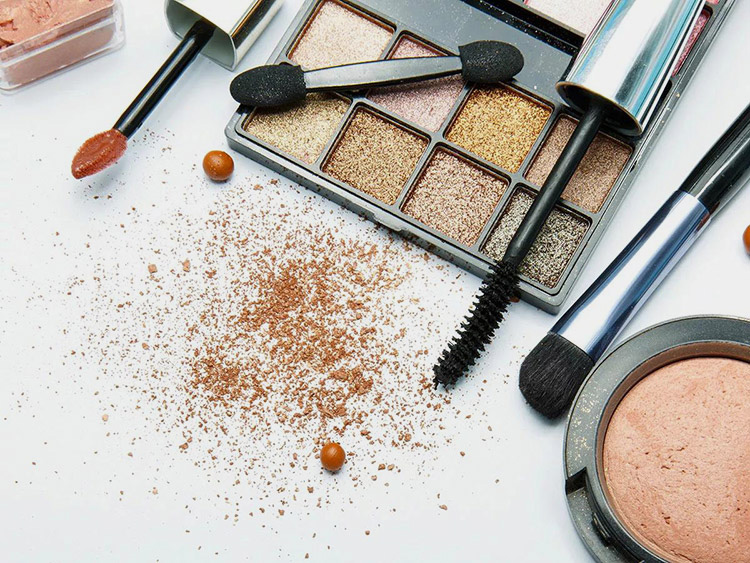 Cosmetics are made from oils, dyes, and various kinds of pigments.  Whether producing lipsticks, foundations, or eye shades; the first step in its production is the melting of wax and oil together. The formed product is taken to the V-type mixer where it combines with the desired color pigment and a solvent. All of these constituents are blended for hours in the V-type mixer till a homogenous formula.
Agriculture Industry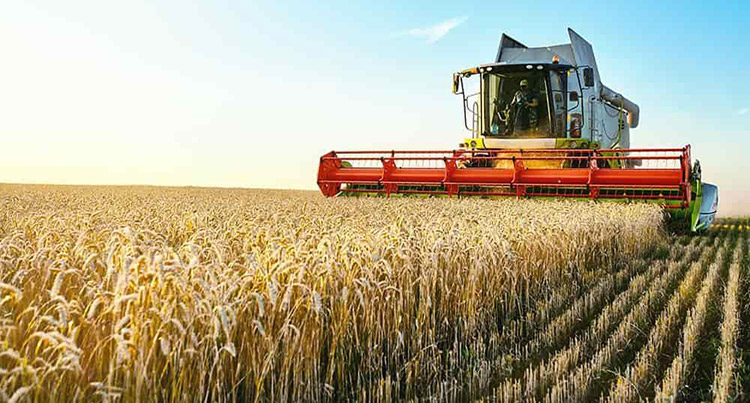 The agriculture industry produces animal fodder with the help of a V-type mixer. The raw materials for fodder include vitamins, wheat, fruits, forage, minerals, corn, barley, etc. These materials are added in a V-type mixer till they are blended well and have acquired their final form.
4.What are the Important Components of V Type Mixer?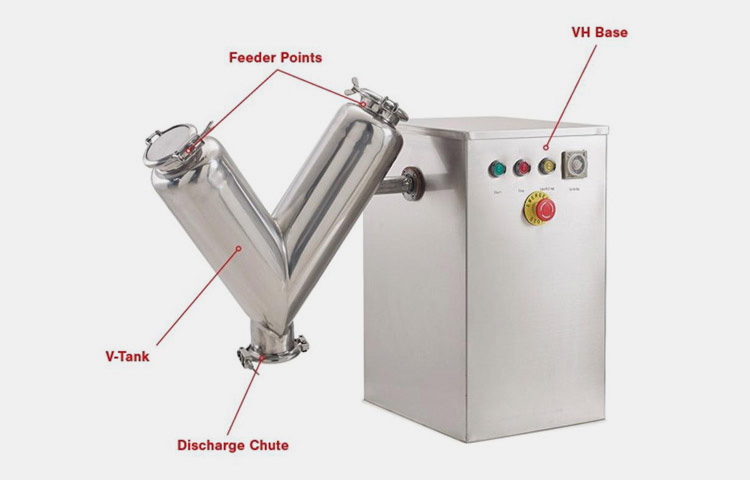 V Tank
This section supports the mixing of the formulation.
Feeder Points
Feeder point or hopper where mixing material to be mixed is poured.
VH Base
This part is comprised of the following components:
Motor
V Type mixer is mainly driven by a motor. It is considered a main component of the machine.
V- Belt
This is beneficial for power transmission, controlling vibrations, and ensuring stability during the procedure.
Drive Belt
It is associated with a set of pulleys and belts in order to produce torque and modulate the speed.
Control Panel
The brain of a machine; you can set the mixing time, speed, processing, and storing via the control panel.
Discharge Chute
This section enables the discharging of mixed material from the machine.
5.What is the Working Principle of V Type Mixer?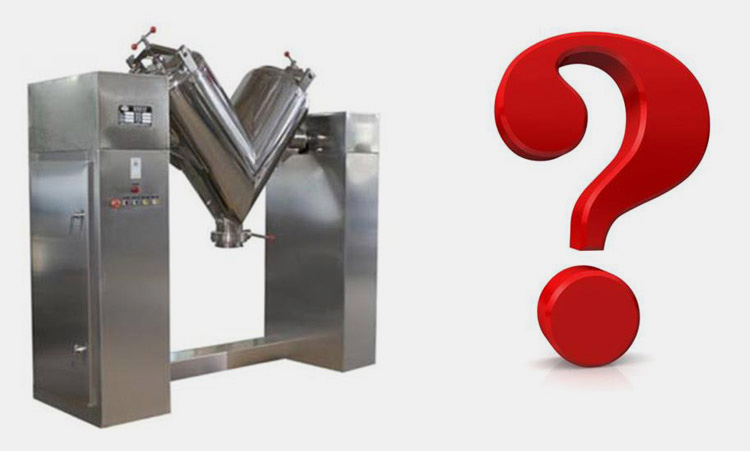 The working principle of V type blender is simple where the mixing barrel which is composed of two cylindrical barrels of unequal sizes rotates continuously.
Upon rotation, the mixing material mixes gently and segregates in the mixing barrel. A range of different potential energies and heights of material leads to creating a thrust in the material. The two hollow cylindrical shells correspond at the angle of 75° to 90°.
The base of the V blender is mounted on trunnions enabling the tumbling process as the machine moves. Here the mixing is carried out as the material free-falls randomly in the mixing vessel. Thus, the repetitive converging and diverging process of the material enhances frictional contact with particles and the wall of the mixer yet forms a homogenous mixture.
The particles move in a random manner resulting in diffusion mixing; there's no chance of segregation effect as diffusion mixing is used.
6.How To Calculate The Capacity Of V Type Mixers?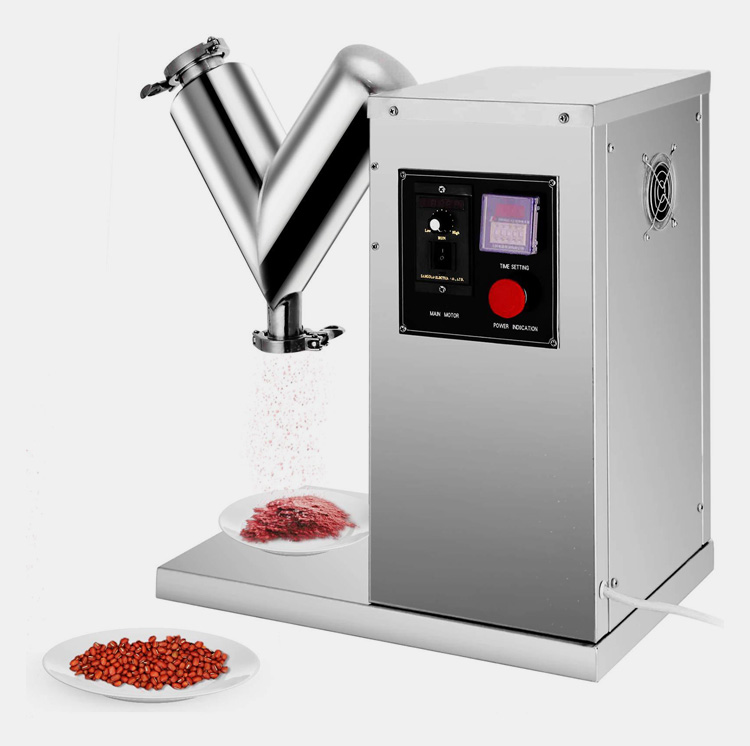 V type mixers are usually quite standardized by manufacturers however they have varying specifications according to their ranges of volume of blender , capacity, power consumption etc.

The capacity denotes the throughput function of blender's batch size , time required for mixing, loading time and discharge time.
The time consumed overall can be calculated by the formula : t=L+M+D and then the capacity can be finally deduced using : m= V×r×p× 60/t    where, L is the loading time , M is mixing time, D is discharge time , m is throughput, V is volumeof water, r is the filling ratio and p is the combined bulk density.
7.What is the Significance of V Type Mixer?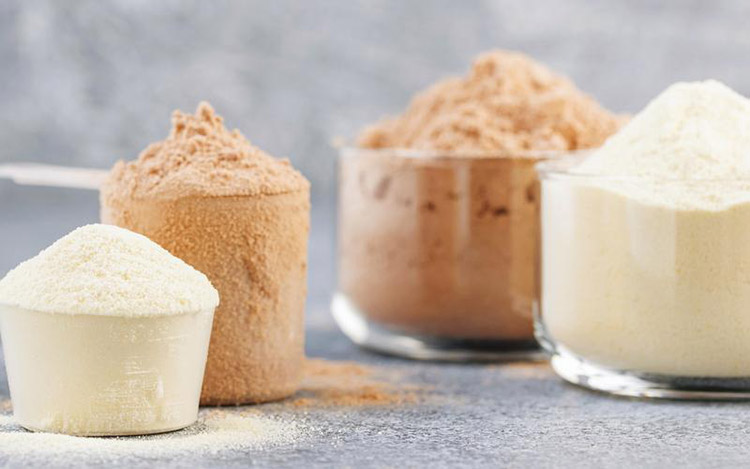 V-type mixers generally have lots of advantages in various industrial sectors. We will discuss some of its advantages below:
Production Of A Homogenous Mixture
The use of V-type mixers ensures that the product produced is homogenous and all its constituents are well blended together.
User Friendly
V-type mixers are quite easy to work with since the V-shaped cones make it easy to load and unload the product inside.
Easy To Clean And Maintain
V- type mixers are easy to clean since the V-shaped blenders are easy to handle.
Prevention Of Product Contamination
The complete closure of the V-type cylinders prevents the entry of any particles from the outside. This ensures the purity of the product inside and prevents its contamination.
Cost Effective
Most of these mixers are generally cheaper as compared to the other machines which are used in the various industrial sectors.
8.What Are The Demerits Of V Type Mixer?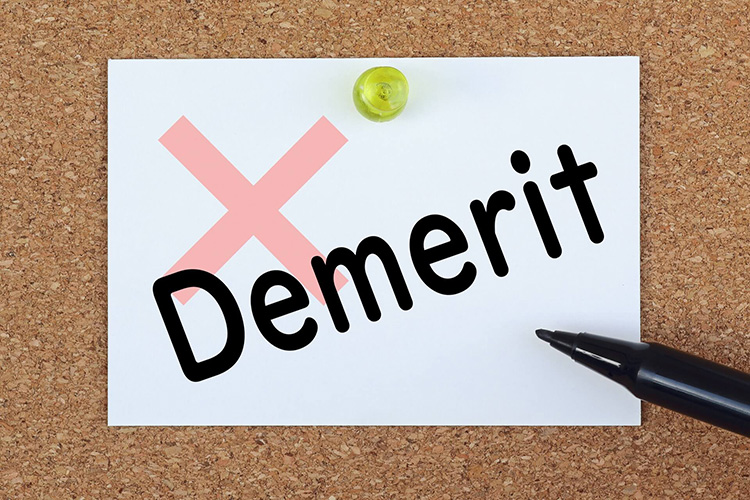 Poor Mixing
It is quite difficult to mix granules completely in V-type mixers. Furthermore, it can be tricky to mix fine and light powdered particles into main powder blend. The light powder particles tend to float around due to high kinetic energy.
High Power Consumption
This machine uses gravity based diffusion for mixing of powders which require lifting and rotation of main vessel due to this power consumption of V type mixers is high.
Damage to Particles
Due to lifting of main mixing vessels, the powders get thrown around hence the shape of powder granules will be destroyed.
Tricky Installation
V type mixers occupy a larger floor space due to this it is quite difficult for operators to install these equipments.
9.Classification of V Type Mixer?
There are two types of mixers available to fulfill the production requirements. They are
Mini or Small V Type Mixer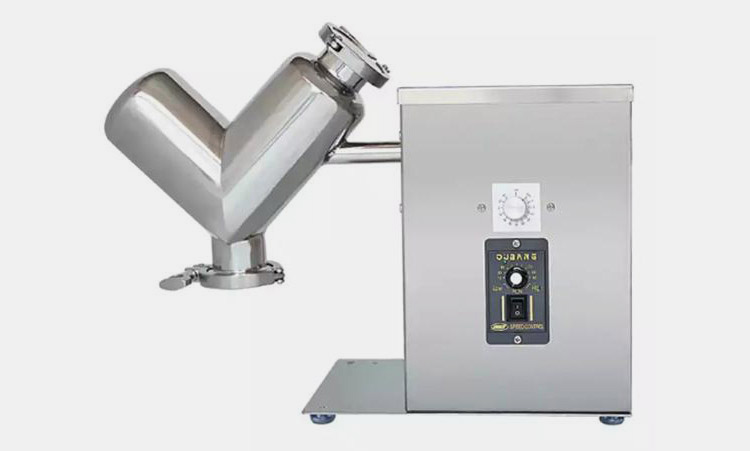 This is ideal for small production lines. It has a manual or vacuum conveyor through which the powder enters the system. The rest operation remains the same. Due to the compact size of the machine, the powder that sticks in the corners of the machine is not easy to be removed.
Large V Type Mixer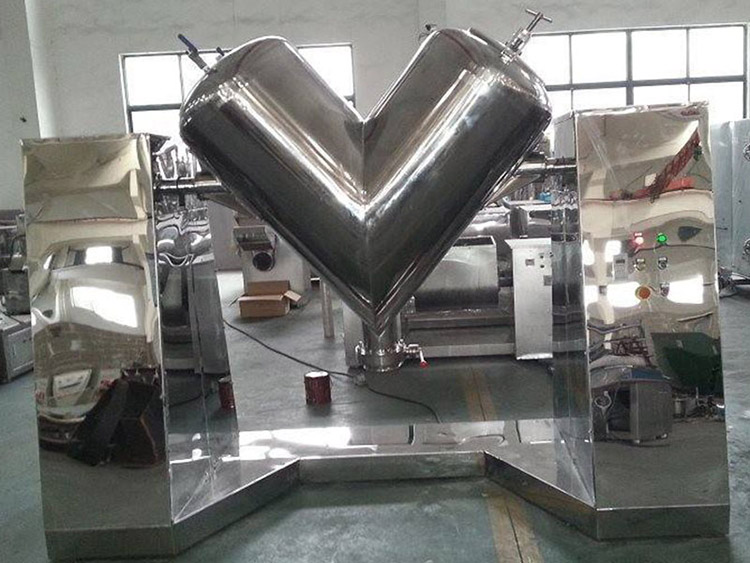 Large V mixers are used for large-scale industries where freely flowing mixtures are carried out on large scale. The design of the machine remains the same as small v-type machines, but the only difference is productivity. These machines are much more economical due to their low maintenance and easy handling. Large V-type mixers can produce mixing up to a level of 6000 liters per hour.
10.What are the Major Technical Problems and Solutions of V-Type Mixer?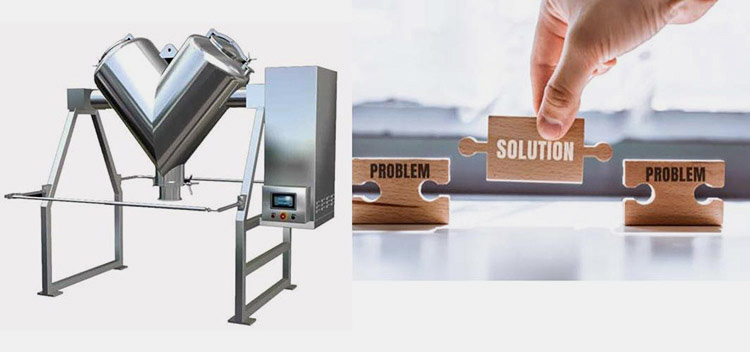 S.NO
PROBLEM
CAUSES
SOLUTIONS
1
Resistance during Operation
The resistance is due to no proper cleaning of high friction areas, or they are not timely greased.
Application of grease or cleaning those high friction areas can minimize this problem.
2
Knocking in Machine
Loosing of parts can cause this problem
Monitoring the tightness of parts and tight those which get loose
3
If the V Belt gets loose, it can also cause knocking
Check the V Belt and tighten it to the required tension.
4
Delay in Powder Mixing
No proper setting of operation time.
The setting of timers should be done according to the powder that is being mixed in a V-type mixer
5
V Tank with a high fill volume
The amount of powder should be verified and reduced to a standard defined by the manufacturer.
6
Different particle properties of powder
Granulating or milling of mixing powder can eliminate the particles that have different properties or are a different size than powder.
7
Incorrect filling of powder in V Tank
Horizontally layered filling of powder in the V tank can ensure quick mixing rather than vertically layered.
8
Vibrations in Machine
Loosing of parts can cause this problem
Monitoring the tightness of parts and tight those which get loose
9
If V Belt is worn, it can cause vibration
Check the V Belt and change it if required
10
A machine with no anti-vibration pads can create too much vibration
The placement of anti-vibration pads at the bottom of B type of mixer can reduce vibration.
11.What Are The Differences Between
A) V Type Mixer and Double Cone Mixer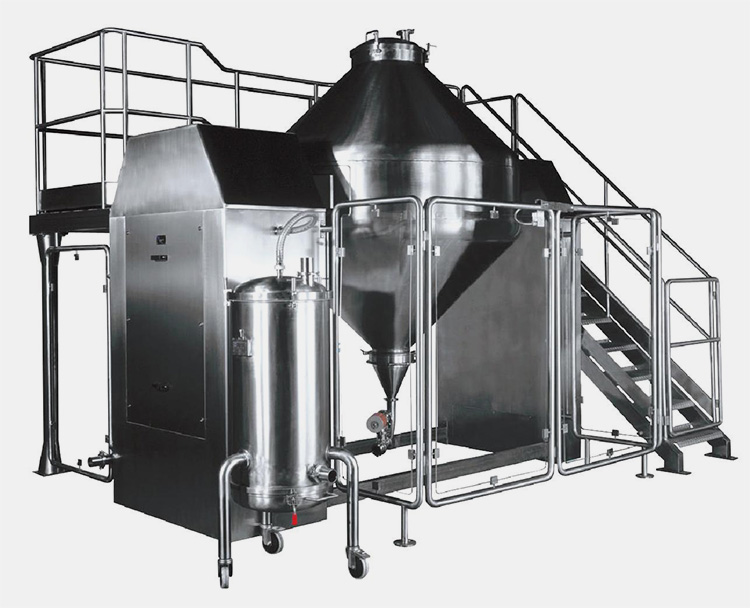 Although, V type mixers and double conew mixers are type of tumbling mixer, there are significant differences in their design and working. Some of these disimilarities are detailed below:
Space for Operators
V type mixer ensures more space of movement of operators whereas it is quite difficult to move around double cone mixer.
Cleaning and Maintenance
V type mixer possesses individual openings for cleaning and inspection for each of its cylinders however double cone mixer consists of only one opening on its main mixing vessel thus cleaning and maintenance of double cone mixer is somewhat difficult and time consuming.
Number of Ingredients
V type cone mixer can mix up to 10 ingredients at the same time, whereas double cone mixer can mix up to 5 ingredients together.
Design
V type mixers have V like structure formed by wielding of two cylindrical shells while double cone mixer is a conical shaped mixer which is created by joining of two cones like structure.
Physical State of Ingredients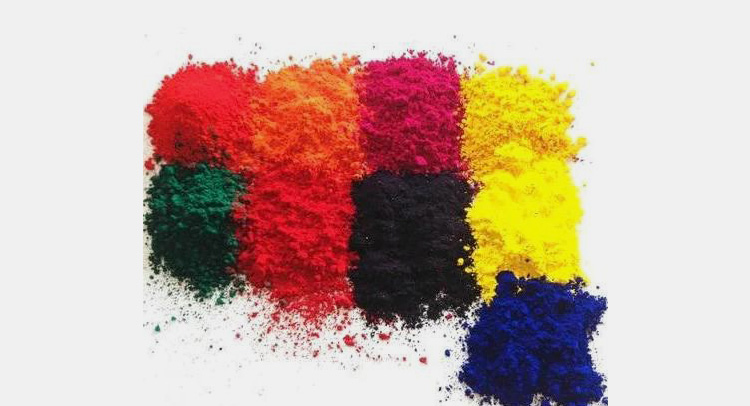 Double cone mixer can mix dry particles only but V type mixer can also mix liquid containing granules.
Damage to Particles
Particles are prone to breakage during mixing in V type mixers but double cone mixers are suited for blending fragile particles of powders. Furthermore, drug dust is not produced in double cone mixers.
Head Space
Double cone mixer need low headroom for operation but V type mixer has more head space.
B) V Type Mixer and Ribbon Mixer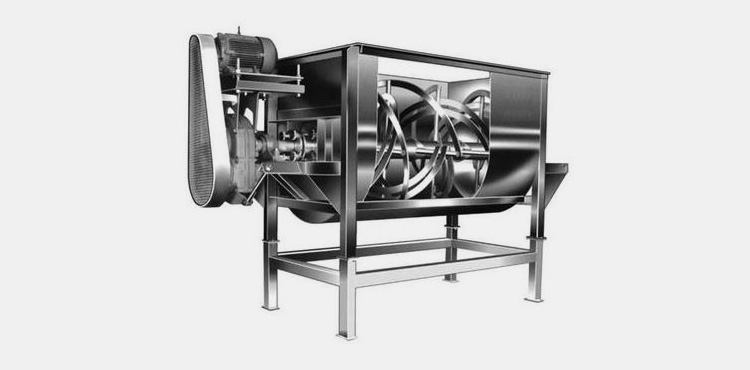 Some differences between both these mixers are given below:
Construction
V type mixers have V shaped structure made of two cylindrical vessels and rotated around horizontal axis. Ribbon mixers are composed of agitator fixed inside U shaped trough. The agitators have two blades for mixing.
Discharge Ability
After mixing, the powders are fully discharged in V type mixer because no agitators are in present in these mixers which can otherwise obstruct the product discharge. Small amount of mixed powders is retained in ribbon mixer because of presence of agitators.
Convenience in Cleaning
V type mixers are more easily cleaned than their ribbon counterparts.
Sheer Mixing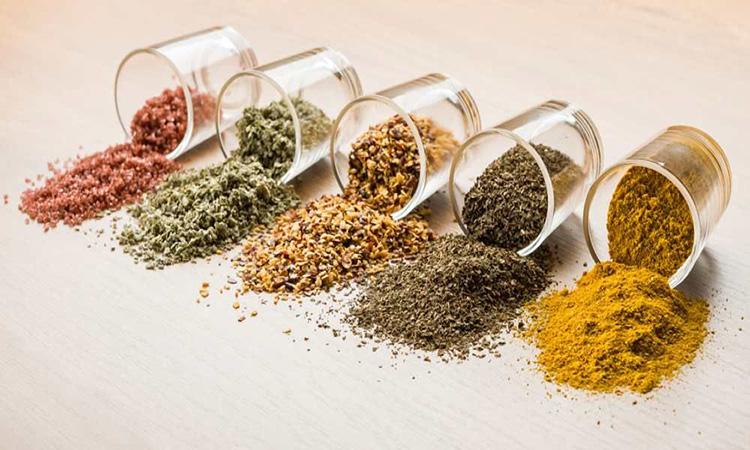 Agitator and blades in ribbon mixer offer high shearing and can break down large lumps while mixing. V type mixers aid in gentle mixing which does not affect particle size of powders.
Space Requirement
Ribbon mixer requires more floor space but do not need large headroom. Both base and vessel in V type mixer need larger space.
Cost
Ribbon mixers are economical and reasonably priced than V type mixers. V type mixers for smaller production businesses have a low cost but V type mixers used in larger productions are very expensive.
12.What Type Of Material Is Suitable For V Type Mixer?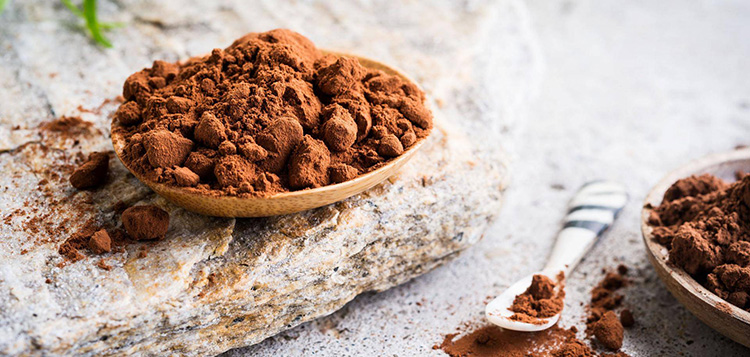 In today's industries V types mixers are extremely important and employed for mixing variety of powders.
These machines are useful in mixing sensitive powders since there are no agitators or blades in V type mixer which can otherwise damages and negatively impact the powders.
V type mixers are good for mixing medical and pharmaceutical powders because there is no risk of microbial contamination while mixing.
Efficient mixing of free flowing dry solid powders and wet granules can be achieved by V mixers.
However, these mixers are not suited for mixing powders that vary in density and particle sizes. Since these powders can segregate after mixing.
13.What are the Special Designs of V types Mixers?
V Type Mixer with Intensifying Bar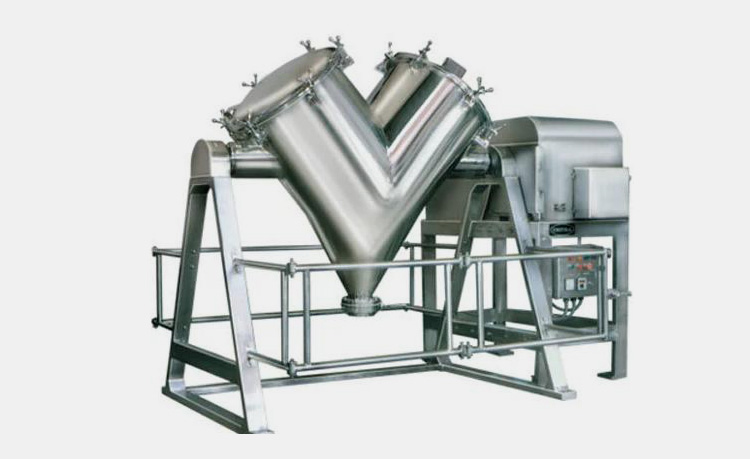 Sometimes, V type mixers are customized with intensifying bar or agitator which is rotated at increased speed for bring about high shear mixing. This agitator is effective in boosting the mixing performance when dealing with cohesive powders.
Furthermore, these intensifying bars cause breakage of agglomerates and are employed during wet mixing of agglomerates. By using this intensifier homogenous mixing of fine as well as coarse powders can be achieved.
V Type Mixers with Asymmetrical Design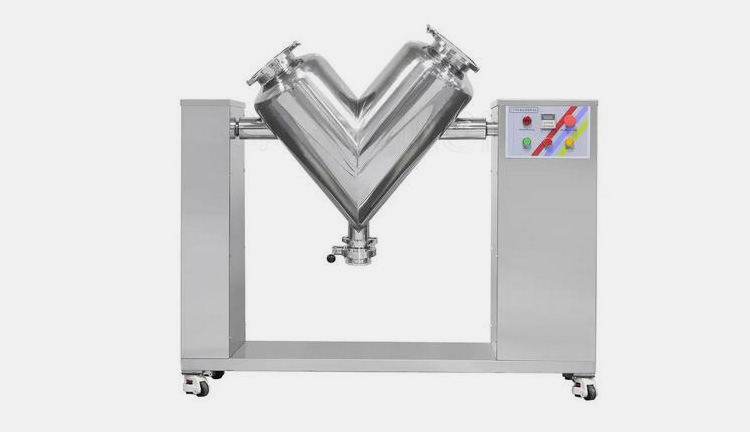 This type of V mixers is composed of two different length cylindrical shell giving it asymmetrical appearance. This design facilitates in movement of powders between two shells which decreases separation of powder particles and lowers the mixing time.
Asymmetry in design can also be achieved using baffles which are fixed in V type mixers. However, this design minimizes the access of operators to machine.
14.This Is Why V Type Mixers Are Crucial in the Manufacturing Industry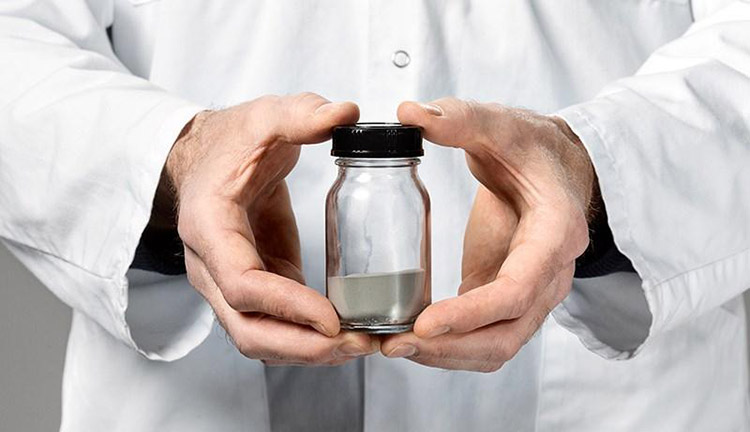 Manufacturing product often requires a series of delicate, sensitive, and complex procedures. With that said, V- the types mixer is considered the most cost-effective and crucial step in the manufacturing industry.
The construction of a V-type mixer is perfectly suited for simple to complicated, and general to sterile processes.
For food, pharmaceutical, herbs, and nutraceutical industries, cleanliness and sanitation are essential. A closed-housed unit of a V-type mixer eliminates the possibility of cross-contamination or product leakage.
Quality and efficiency are critical when you're dealing with mixing operations, through V- a type mixer both jobs can be dramatically achieved, therefore it is an essential element for manufacturing industries.
15.How V Type Mixers Can Improve Production & Save Your Money?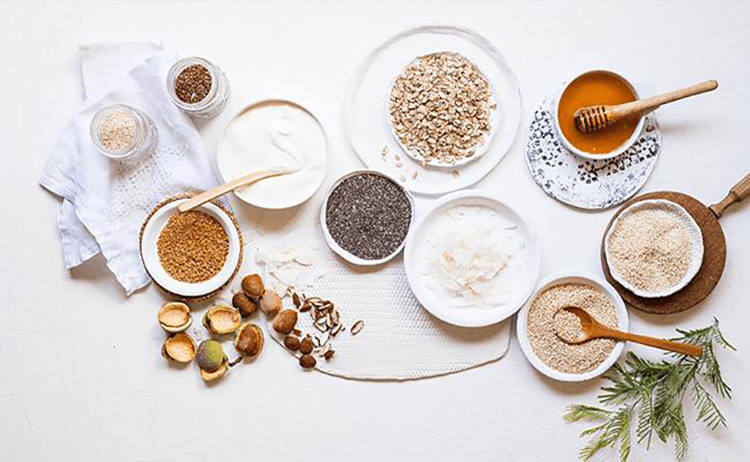 The old proverb "time is money" works in business especially when it comes to mixing procedures. What if you're dealing with three or four batches to mix hourly?You would be amazed to know how V type mixer can improve your productivity. Such as:
It is a container-based mixer with compact housing saving hundreds of square meters of space and reducing floor space and capital.
Machine excellent features with reduced stock storage; there is no product wastage and reduced maintenance.
With V type mixer, you can easily clean the machine thus saving your labor costs.
With automatic data in-feed, you do not require operators for the procedure, as the machine itself discharges the mixing product.
16.What Steps are Involved In Cleaning Of V-Type Mixer?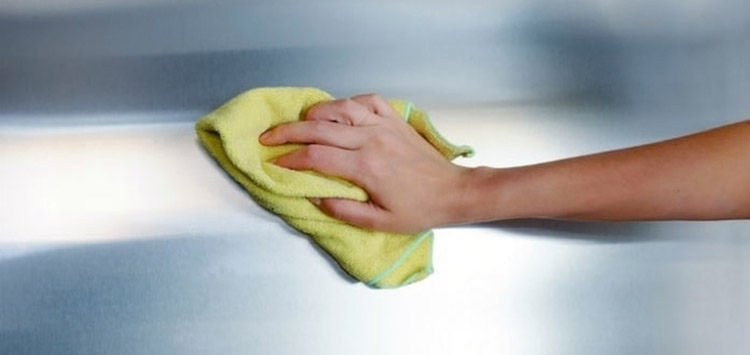 | | | |
| --- | --- | --- |
| STEP 1 | Unassembling | Initially, all the panels and V Tank are removed from the mixer. |
| STEP 2 | Cleaning | Wipe off the sticky material with a brush and the top section, area of panel doors of the mixer must be vacuumed to make it clean. Later, use soapy water and clean it with using cloth. |
| STEP 3 | Assembling | In the end, the outer and inner surface of the mixer is cleaned with portable water and then sanitized with the same procedure done previously. |
17.Interested in Purchasing V Type Mixer? How to Invest?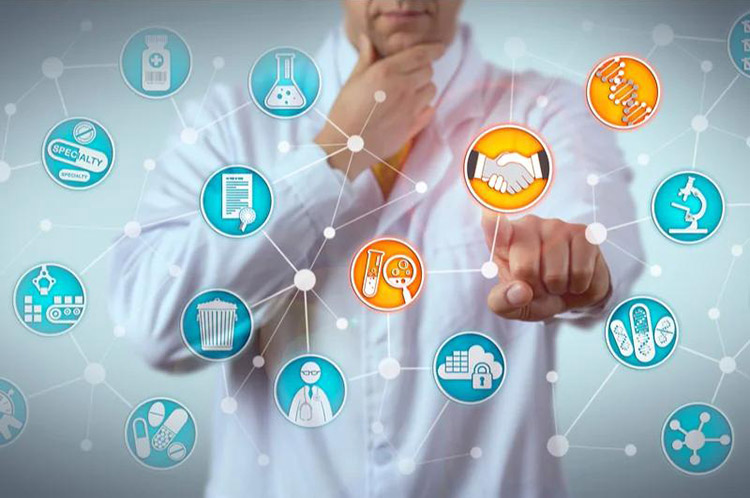 If you're interested in sourcing out a V-type mixer for a business line, the following points need to be assessed before investing in it:
Expected outcome
Mixing density of the Product
Mixing time and cycle time ( this will give the size of V type mixer).
Will you be requiring an intensifier bar ( Yes, for cohesive material)
Speed of material discharging
Secondly, keeping the following points in mind will let you know the right way to invest.
Outstanding Reputation of Manufacturing Company
You production chain is precious! Why risk purchasing from non-reputable manufacturer. A reputable organization is known for its quality. So, trust those companies who can offer quality solution under one roof.
Delivery at Door Step
Buying V type mixer is not a rocket science. A proper knowledge and discussion with manufacturer can ease the process. Before investing, you can scrutinize for the right supplier who offers the best services, training and products certificates at your vicinity.
Analyse Your Budget
This is an important step where you need to ask your pocket whether it allows you or not! Whether or production line small or large if you've minimum budget then opt for smaller tool rather other options.
Conclusion
Today market trend of V-type mixer is growing at a faster pace. This is because a proper, uniform and clean standard mixing are crucial when it comes to serving biological and food products. The mixer assures reduce operating costs with high profitability. It is best to choose the right industrial V-type mixer for the business .
CONTACT US
Tell us your raw material and project budget to get quotations within 24 hours.
WhatsApp:+86 18171018586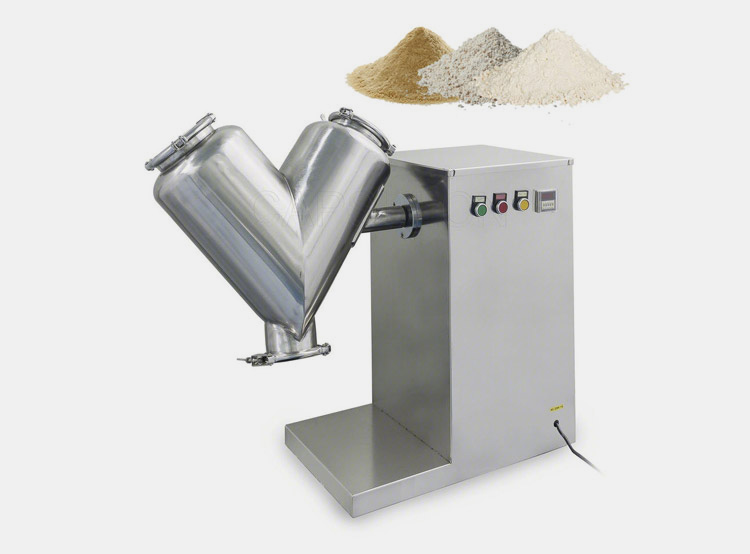 Tell us your material or budget, we'll reply you ASAP within 24 hours