Industrial Pharmaceutical Herb Grinding Machine
Crushed Fine, Dust-free
Wide Range of Crushing
High-speed Grinding Chamber
Herb Grinding Machine
Allpackchina herb grinding machine has a simple structure, firm and stable operation, and good crushing effect, the crushed materials can be discharged directly from the grinding chamber of the host machine, and the required particle size can be obtained by installing screens with different apertures. In addition, the whole machine is made of stainless steel. The inner surface of the shell becomes smooth after processing, which changes the powder residue caused by the rough inner surface of the previous model. Therefore, the production of powder can better meet the requirements of national standards and GMP. The body is made of stainless steel, which is safe, hygienic, and wear-resistant. It is suitable for pharmaceutical, chemical, metallurgy, food, and other industries. Suitable for sugar, salt, plastics, copper wire, herb, rubber, spice, etc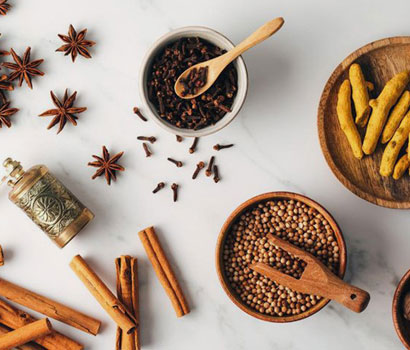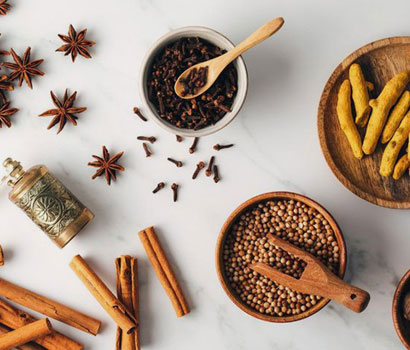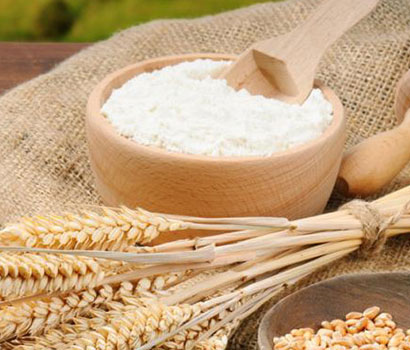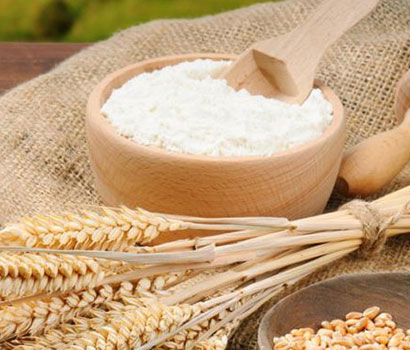 Allpackchina DLF-45S herb grinding machine is suitable for Chinese herbal medicines,food, agricultural products, chemical industry,  construction and other industries.It can pulverize medicinal materials into powders of different precision.The body is made of stainless steel, which is safe, hygienic and wear-resistant.
Wide range of crushing
Multi-function water flow type grinder
Super fine powder machine
Allpackchina DLF-50/50B herb grinding machine adopts 304 stainless steel refining, directly driven by a motor shaft,can make the materials to achieve fast grinding in a short period of time, the powder outlet with a strong magnetic device,iron disc abrasion produced by adsorption during operation, to ensure the food safety and health.
Efficient&delicate milling
Saving time&energy
Food grade stainless steel body
Allpackchina DLF-50S herb grinding machine be able to grind various materials for food, medicines ,etc into 50-200mesh uniform powder . The aircraft operated on a continuous feed, luxurious appearance, structural precision, low noise, easy operation, crushed fine, no dust, especially for supermarkets and shopping malls counters, whole grains processing shop use. The machine has changed the appearance of the iron mill of rough, noisy, coarse flour, difficult to clean, electrical power shortage and other shortcomings.
Low noise level, easy operation
Crushed fine, dust-free
Continuous feed-type operation
Allpackchina DLF-70 herb grinding machine is an professional and ideal machine to grinding and milling different kinds of dry food, Chinese herbs or other different kinds of seasonings. The crusher cavity and the door cover are hollow, respectively with water inlet and outlet. The cold water or the cooling liquid flow into the machine. The cooling liquid circulate in the machine cavity and then flow out the machine, so that it will greatly reduce the temperature of the crushing cavity to provide a crushing environment with low temperature.
Double crushing chambers
Easy operation
Fast crushing&good effect
Allpackchina DLF-70S herb grinding machine  is mainly used in the fields of pharmaceuticals,chemical industries,food stuff etc.It is mainly used to grind chemical materials,Chinese medicine herbs containing timber root,tree leaves,blocks materials,kinds of grains with low oil,whole grains and other rigid & crispy materials,such as ginger,chilli,sugar,salt,pepper,oil wheat,bean,star anise,cinnamon,dried vegetables etc.
Strong and durable
Made of alloy steel
Easy to repair and change
Allpackchina DLF-80s herb grinding machine is suitable for the pharmaceutical, chemical industry, metallurgy, food and other industries, can process material which is hard and difficult to crush, can be a pre-equipment of micro crushing process, it is not restricted by material viscosity, hardness, softness and fiber, it has a better crushing effect on any material , it is a universal pulverizer.Materials go from the hopper into the crushing chamber and get crushed by impact and shear of rotating knife and fixed knife, under the function of centrifugal knife, the material flows automatically to the exit.
High speed grinding chamber
Convenient blanking valve
High strength&stable operation
Herb Grinding Machine: The Complete Buying Guide In 2023
Are you associated with any sort of pharmaceutical production, herbal industry or engaged in condiment manufacturing process? Your approval, would no doubt indicate the limited knowledge you have about a herb grinding machine if not broader.
Grinding of leaves, herbs and even stones is now an easy job that do not require any effort, as you would find machinery for any type of material due to the advancement in technology. However, for using such accessories, sufficient and clear understanding is a necessary tool. This detailed review is thus drafted to disclose you the vast array of information about a herb grinding machine, you need to know before its purchasing. Just be there and continue reading to know the working procedure, advantages, uses and many more about a herb grinding machine!
Add a header to begin generating the table of contents
1.What Is A Herb Grinding Machine?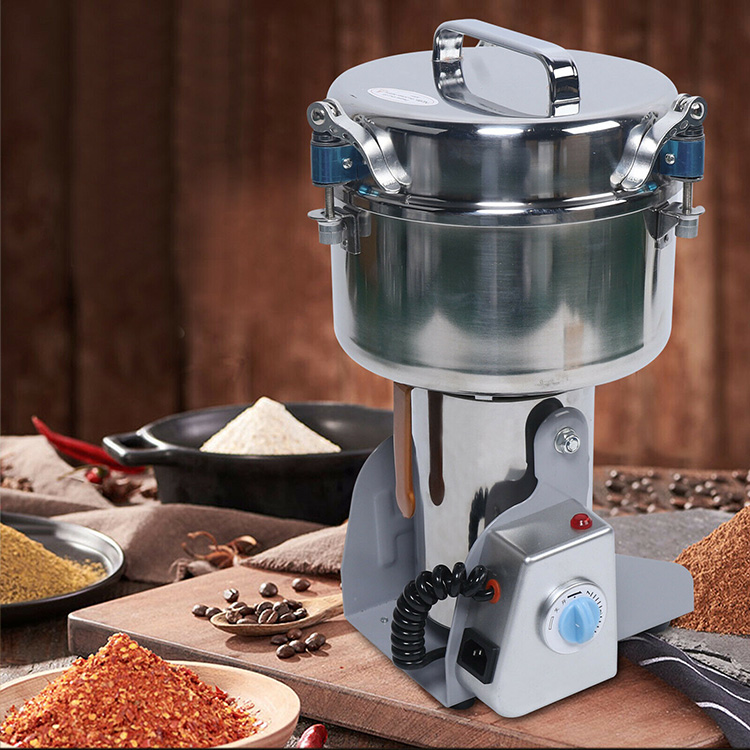 Herb grinding machine is a stainless steel mechanical device integrated with certain components for the purpose of shredding material inside and turn them into powder. This machine works through its sharp moving blades, whose fast rotation makes it possible to tear the material into the smallest possible particles.
Wide variety of products can be grinded by this machine including herbs, spices, corn flour and other items. Depending on the capacity and automation, many industries are utilizing this machine in which most prominent are herbal industry, condiment industry, flour Mills and medical industry etc.
2.Which Type Of Material Can Be Grinded By A Herb Grinding Machine?
The types of material which can be grinded by a herb grinding machine are numerous. Although, from below explanation we would give you a detailed concept:
Leaves & Stems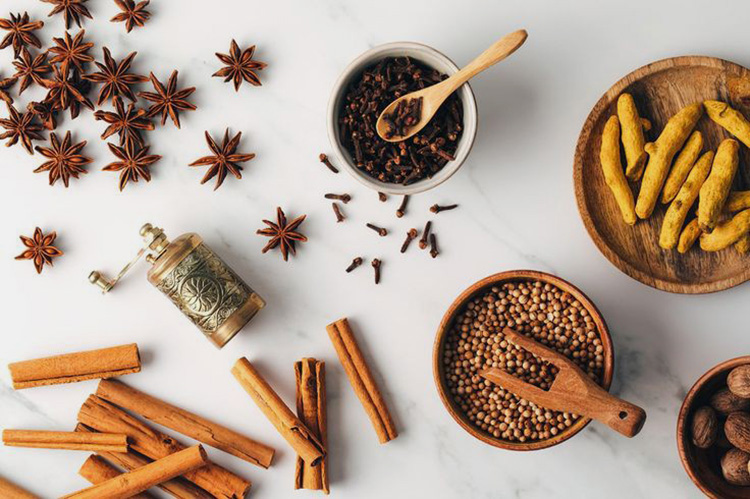 Different herbs and spices are derived from leaves, seeds and stems after their shredding by a herb grinding machine. For instance, cumin seeds, red chili, mustard seeds, turmeric and caraway are popularly used for preparing condiments while as cloves, hibiscus, saffron and dill are famous herbs grinded for using as a medicine.
Crops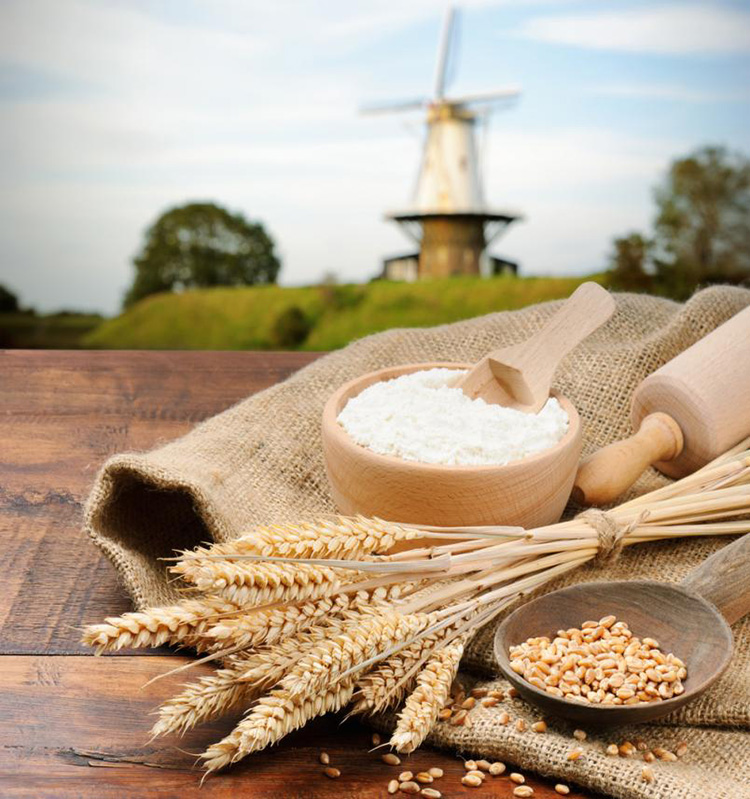 Corn, wheat and rice are cereal crops which contains fiber, proteins and vitamins. They are used in daily life consumption after their grinding. The essence of corn get increased when it is dried, that's why it is grinded for making corn flour powder, corn starch and other powdery substances. Likewise, wheat and rice are also grinded in powder form preparing so many eatables like samolina, pasta, Maida flour etc.
Pulses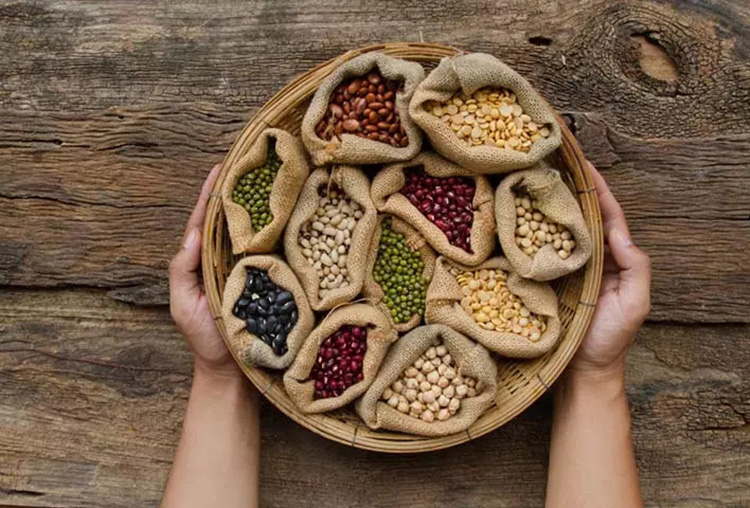 Pulses can be also termed as legumes which comes in different shapes, colors and ultimately contain various benefits. Most of the people around world like to use pulses in their meals and get these benefits in form of good health. Apart from that, these legumes are also used in form of powder like soyabean powder, chickpeas powder and faba bean powder.
Dry Fruits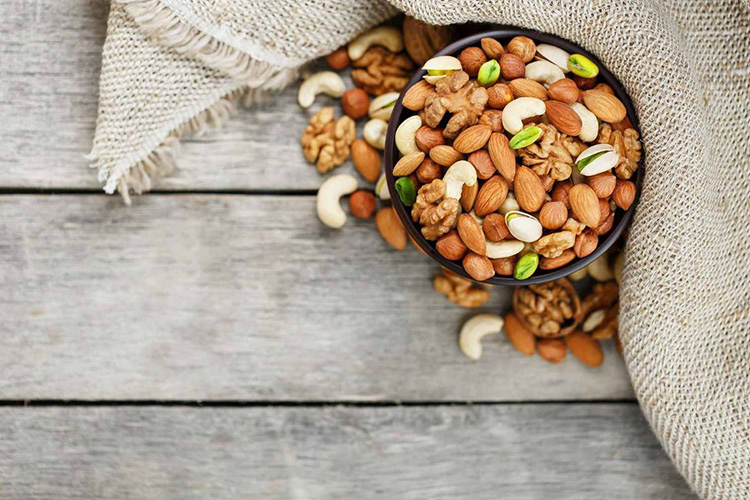 Dry fruits are very essential for healthy brain and body. They possess rich amount of potassium, vitamins, fiber and zinc, due to which their use cannot be overlooked, rather we add them in desserts, milk shake and other dishes. So far, you can get dry fruits with shells, unpeeled and in powder form. Here, for making their powder, a herb grinding machine can be used that ensures full safety.
Vegetables & Fruits
Have you ever heard about grinding vegetables or fruits? You might be interested in knowing it if you never heard before! Well, vegetables and fruits can be milled due to their far rich carbohydrated nature which become increased after getting dried. That's why they are smashed into powder, so they can be easily taken in breakfast, desserts and can be mixed in ice cream.
3.Describe The Importance Of A Herb Grinding Machine?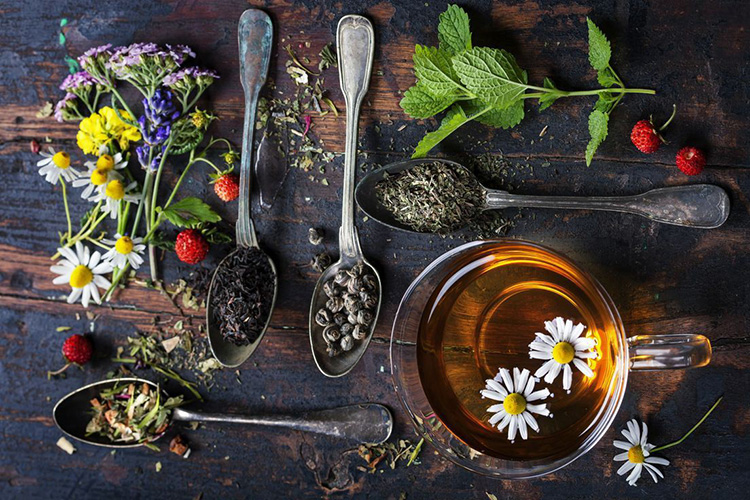 The importance of a herb grinding machine is not a difficult thing to explain. The traditional ways of grinding herbs was a really tiresome task, which not only require physical involvement but also wasted a lot of time in smashing.
Despite spending hours, the result would not be that fruitful and this conventional way also remained a cause for many injuries especially related to flowing spices into eyes.
Replacing these old methods, a herb grinding machine has now been admired in every industry. It is not only used on commercial level but people use it in their houses which also enhanced its significance on domestic level.
4.What Are The Advantages Of Using A Herb Grinding Machine?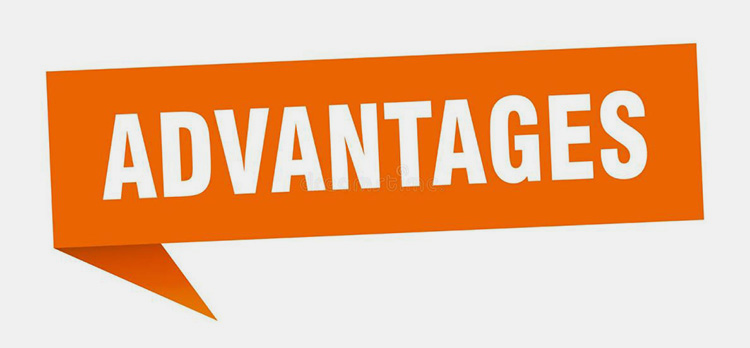 To know the advantages of a herb grinding machine, look into below features:
Best Performance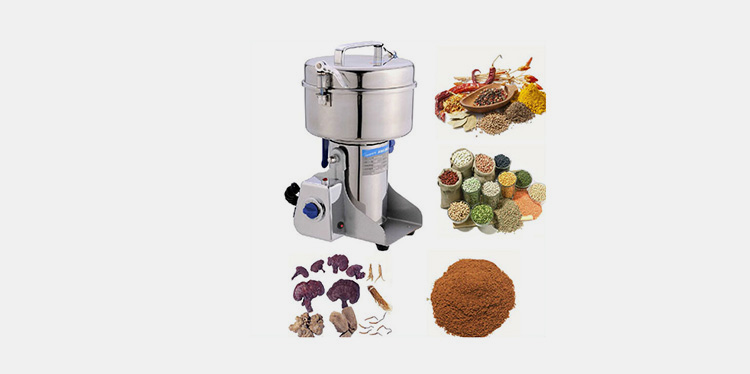 The fast moving motor and sharp blades grind material to make the best possible and fine powder particles, so that no part of object can be left.
Fast
This machine has superfast crushing performance with high power motor which moves the blades in highly efficient manner.
Low Energy Consumption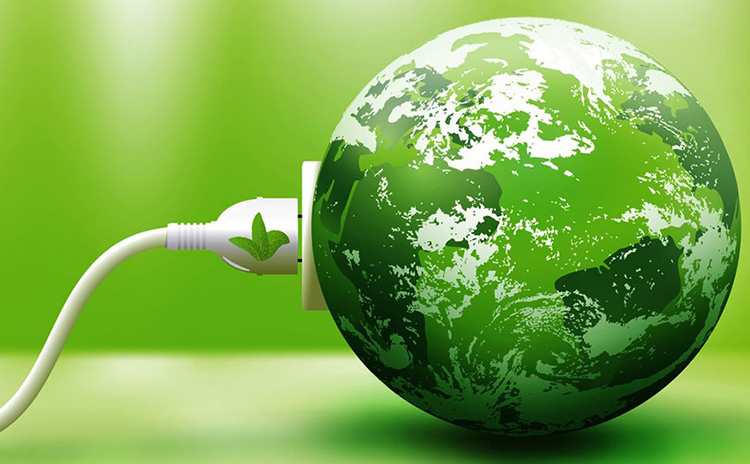 Unlike other heavy-duty machines, a herb grinding machine consume less energy while giving you an outstanding output.
Safe
One of the best advantage of this machine is safety which it provides. It is made with stainless steel with anti-acidic and corrosion resistant surface that fully meet the hygienic requirements and quality standards of GMP's.
Easy to Use

The working procedure of a herb grinding machine is simple and do not require any expert, rather can be easily operated by a layman.
High Productivity
As the machine is constantly supplied with processing material, crushing chamber also crush them in through non-stop grinding. Thus, it gives you high degree of volume in terms of production in less time.
Versatile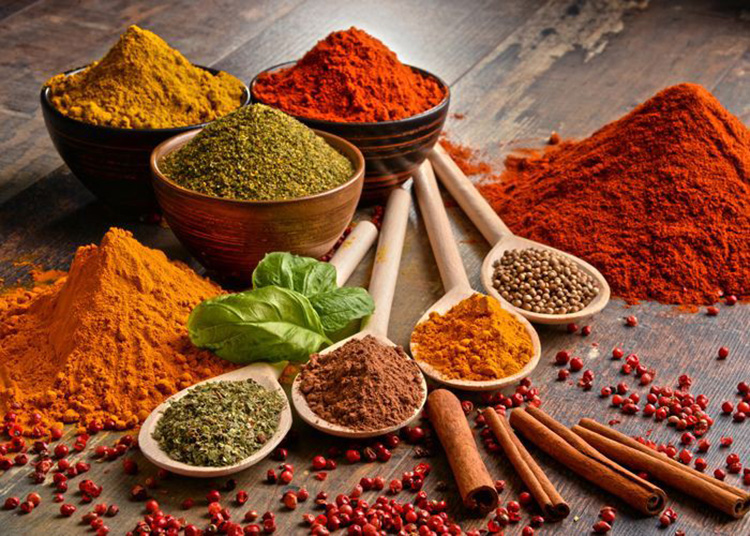 This machine is not only designed to take herbs or leaves, but it can carry numerous items like chilli, grains and pellets etc. Eventually, its area of applicability and versatility is expanded enough.
Cost Effective
One of the prominent reason behind demand for employing a herb grinding machine is no doubt its cost-effective nature. Now, industries on commercial and households on domestic level can afford to use this machine.
5.Explain The Working Principles For Operating A Herb Grinding Machine?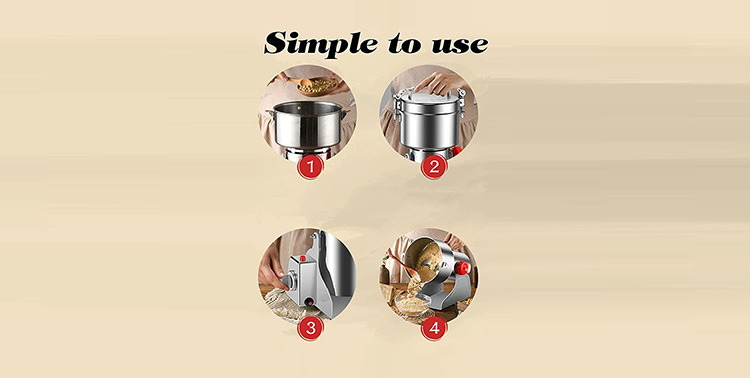 For operating a herb grinding machine, you need to remember few working principles, as these are quite simple and straight forward:
Material Loading
For initiating the process, you have to load the material in hopper or funnel of grinder. In automatic herb grinding machine, the material is automatically delivered through integrated device.
Switching Button
Now, when mesh screen is filled with load, connect the plug to electricity and turn on the power button. Before starting machine, make sure that all screws and devices are tightly joined.
Material Grinding
The main process of grinding occurs here, when grinding chamber starts moving the blades. The sharp edges of blades torn apart loaded material into the smallest possible particles known as powder.
Material Discharging
Just after the completion of grinding, the formed powder is released out through discharge pot into collection container.
6.What Are The Uses Of A Herb Grinding Machine?
Uses of a herb grinding machine cannot be measured, as it has vast application. Although, from below sectors you would be able to know its area of applicability:
Herbal Industry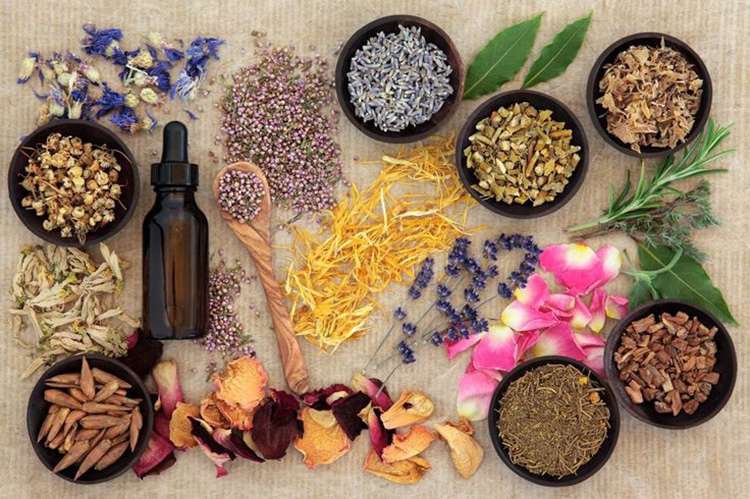 Herbal industry is famous for producing herbal medicines and other supplements for treating different diseases. Besides, for skin care and hair treatment herbal products are used. These items are obtained from seeds, leaves, flowers and stems of different plants for which a herb grinding machine is utilized.
Cosmetic Industry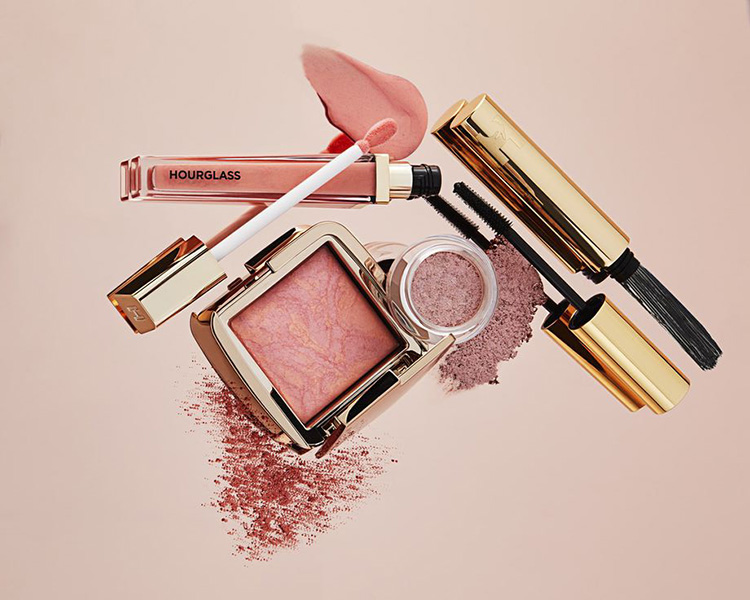 Make-up is the mixture of dyes, pigments and fragrance. Including them, some other skin care products are also added for skin safety. Thus, for preparing cosmetic items a hygienic tool is used to better protect these sensitive objects. Here a herb grinding machine is highly preferable device for such manufacturing.
Food Processing Industry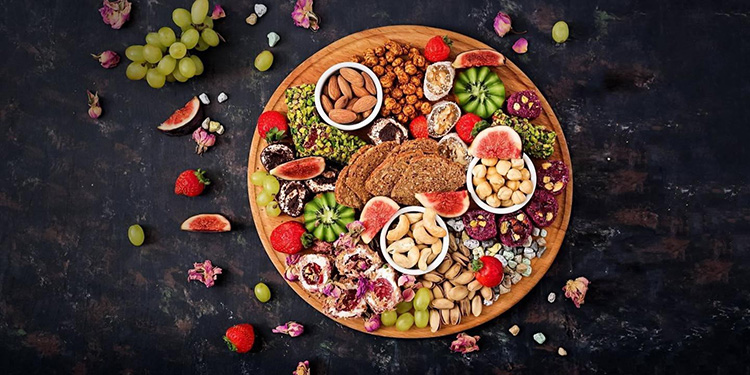 This category holds vast spectrum of goods such as floor, dry fruit powder, vegetable powder, tea making and other items like sweets which needs grinding. For processing all these materials, a herb grinding machine is always the first choice of food industries.
Condiment Industry
Condiment is sort of supplemented food, most popularly used in making dishes spicy and added flavors to them. After the invention of herb grinding machine, it becomes easy to grind different types of spices in an unharmed way. Most of the people also like to make spices at home for which they opt for using such milling accessory.
Pharmaceutical Industry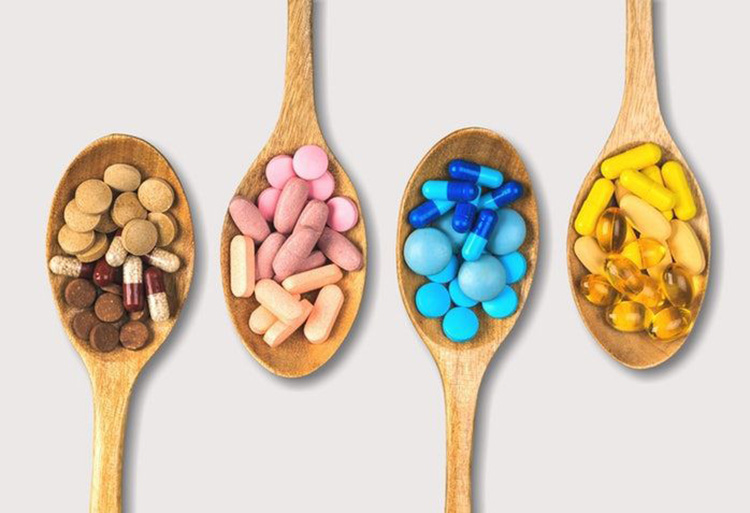 Medicines are mostly derived from natural elements like plants which is the primary source and in some cases they are also obtained from animals and chemicals. It shows that every pharmaceutical industry requires a herb grinding machine because it is an inevitable part for producing tablets, pills and capsules.
Nutraceutical Industry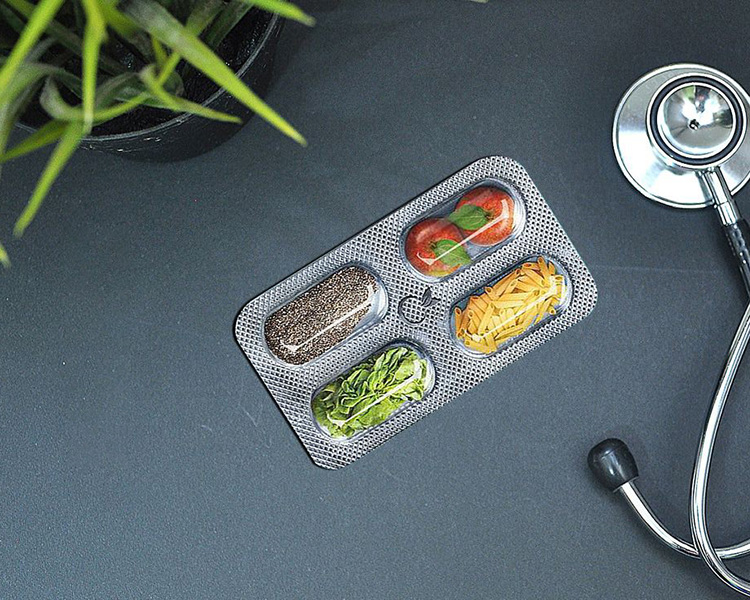 Like pharmaceuticals, nutraceutical are also gained from natural sources, especially from vegetables, fruits and nuts etc. However, nutraceutical are generally beneficial and have no such side effects that's why many people believe in taking these supplements. Eventually, the demand raise use of a herb grinding machine.
Pigment Industry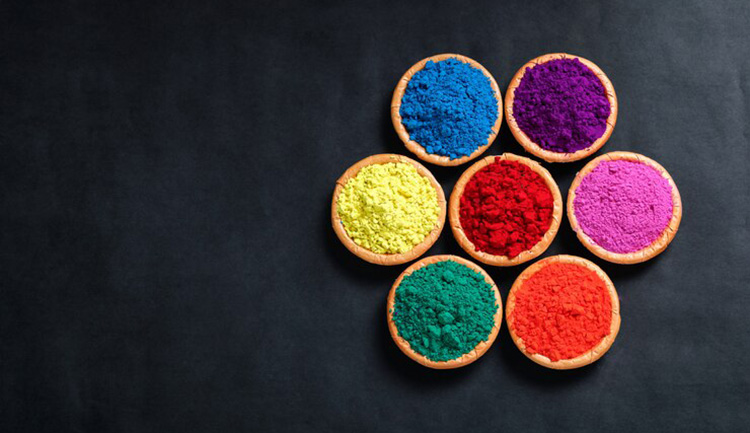 Dyes and pigments are produced from both organic and inorganic compounds. Mostly, leaves of flowers, plants and vegetables are used for preparing colors. Here, again this task is accomplished by a herb grinding machine.
7.Describe The Major Components Of A Herb Grinding Machine?
A herb grinding machine has simple structure with important components which are described as under: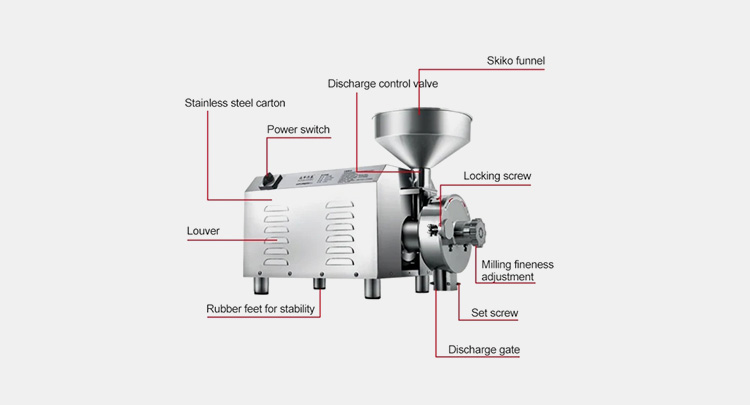 Funnel
Funnel is like a hopper, where single, double or multi items can be poured at once for the purpose of grinding them.
Power Switch
Power switch is either in form of pressing button or rotating knob. It is used when process is supposed to be started.
Main Frame
The main frame of machine is made up of stainless steel. It consists of louvers, hopper, carton and rubber feets. The stability of machine better ensures smooth operation.
Grinding Chamber
It is the core part of a herb grinding machine, where actual process of grinding occurs. It is either consists of sharp blades or iron made plate having conical blades that crushes material to make its powder.
Mesh Screen
Mesh screen is circular area, inside which grinding blades are integrated. The greater mesh area helps in producing more fine material.
Milling Screw
It is located outside the crushing chamber. By using it, the fineness of grinding can be adjusted by moving it.
Louvers
Another crucial part of a herb grinding machine is louver which are more in numbers. Their basic purpose is to cool down the machine for maintaining proper airflow. It also releases the noise created by crushing chamber.
Locking Screw
Locking screw is used to lock the movable fluted disc and mesh screen tightly. It becomes helpful in checking and cleaning the crushing chamber.
Discharge Pot
Discharge pot is round shaped stainless steel tube which directly and smoothly deliver all the processed powders into collection container.
Rubber Feets
Four rubber Feets are attached with this machine which assures the stability of machine during entire mechanism.
8.How Many Types Of Herb Grinding Machine Are Available In Market?
For knowing in detail the major types of a herb grinding machine, consider before elaboration:
Automatic Herb Grinding Machine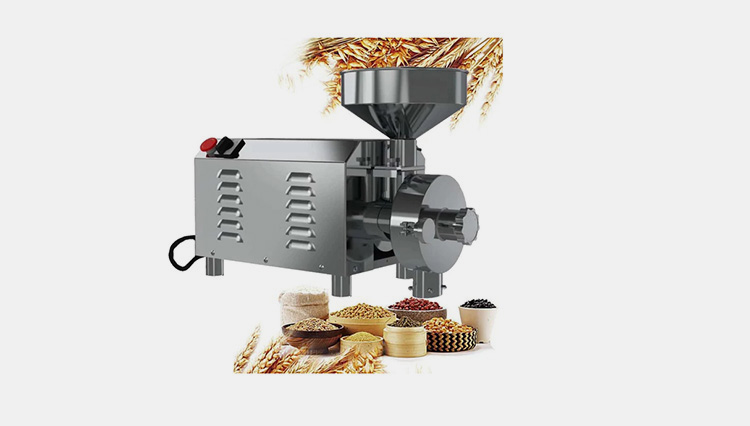 This fully automatic herb grinding machine is continuous feeding machine that do not need manual interference. Containing high degree of automation, speed and with integrated sharp blades, this machine can satisfy you by giving you optimum result.
Components
Fully automatic herb grinding machine is simple in structure, but it gets complex when integrated with auxiliary devices. Its major parts include hopper, power button, main frame, crushing chamber, louvers, locking screw, milling Screw and discharge pot etc.
Working Principles
The process is easy enough, material is dispensed by hopper and get into the crushing chamber by passing through inlet valve. The plate having sharp edges and blades start rotating in fast speed. The grinding of material started and turn into powder. After completing each cycle, the finished powder is released from discharge pipe.
Application
Fully automatic herb grinding machine has high usage in large scale industries such as pharmaceutical industry, flour mills, herbal industry, condiment and cosmetic industry etc.
Semi-Automatic Herb Grinding Machine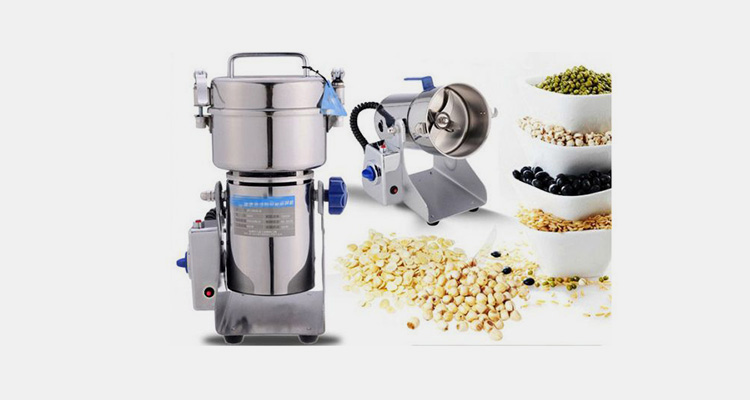 This semi-automatic herb grinding machine is portable with compact design. You can get same benefits from this machine as like others. The only difference is of speed which get reduced due to human loading and unloading of material.
Components
The machine is mainly composed of handle, upper cover, crush cabin, control knob, base, motor, lockpin, power switch, overload protector and non-slip support.
Working Principles
Operating this machine is easy but require human intervention. Material is manually poured into the crush bin and upper cover is tightly closed with the help of lockpin on both sides. Power button is switched on and the grinding begins. The process continuously runs until operator stop the button. If objects are well grinded, user open uncover the bin and take out all powder while turning the crush bin downwards.
Application
This type of fast and portable herb grinding machine is mostly employed by medium scale producing sectors and laboratories etc for processing spices, dyes, herbs and testing new solutions.
Handheld Herb Grinding Machine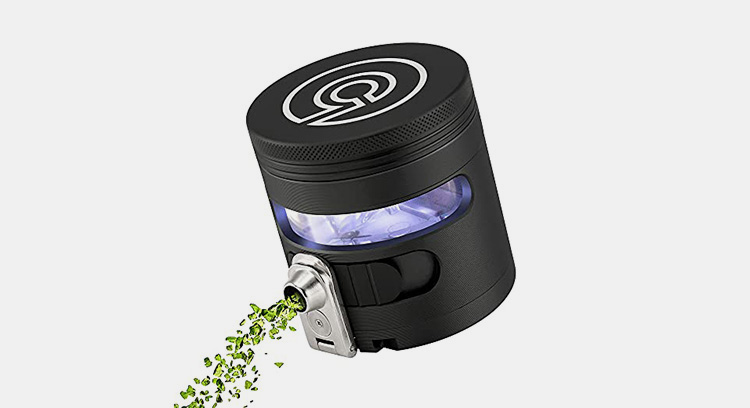 The third type of herb grinding machine is mini electric handheld Herb grinder with beautiful design and high portability. This machine works through electric supply and some models can be also found in battery form.
Components
Structure of this mini electric herb grinder consists of vibrational electric motor, power button, powerful stainless steel blades, reclosable lid, charging hose and material discharging hose.
Working Principles
A small quantity of leaves, beans or spices is poured into the machine. It is then covered with lid and executed by pressing power button. Operation can be observed through transparent plastic cover. When material reach to desired level, operator off the button and release out finished solution via discharge hose.
Application
This mini electric handheld Herb grinding machine is mostly used in home kitchens, restaurants, and you can also take it during travel.
9.Are There Any Drawbacks Of A Herb Grinding Machine?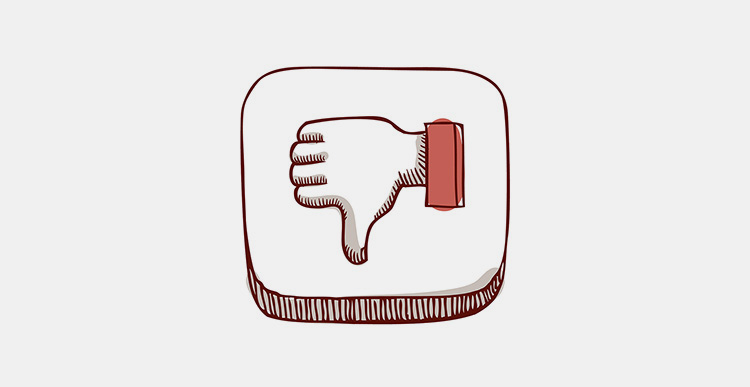 Noise
No doubt, using a herb grinding machine can save your time and makes the process more easier. However, it is quite noisy, whose constant noise might disturb you.
Flow Disruption
The hose of funnel is not too large, which create hindrance in the way for bulk products with large density. So, you have to keep the process under observation.
Blades Damage
Herb grinding machine is capable of milling dry items instead of hard or solid. It means, that if any hard material like stone mistakenly enters in mixer, it can damage the sharpness and shape of blades.
10.What Are The Support Equipment You Would Need For A Herb Grinding Machine?
If you are using a herb grinding machine in your home or restaurants it is okay to have a handheld or semi automatic herb grinding machine. But, in case of leading huge industries you would definitely require a whole set up for your fully automatic herb grinding machine. Just to make you familiar with these essential auxiliary devices, we have described them below:
Auger Filling Machine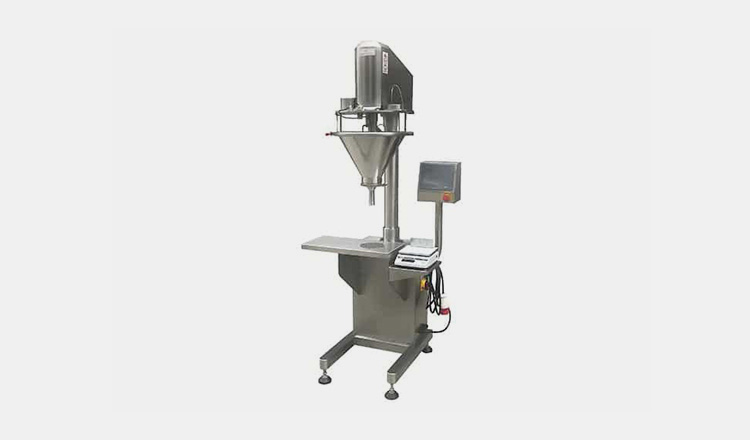 Auger filling machine is innovative technology for filling the exact amount of powder into containers through integrated auger. Integrated this machine with a herb grinding machine would assist you in safe packaging of your processed powders.
Vacuum Feeding Machine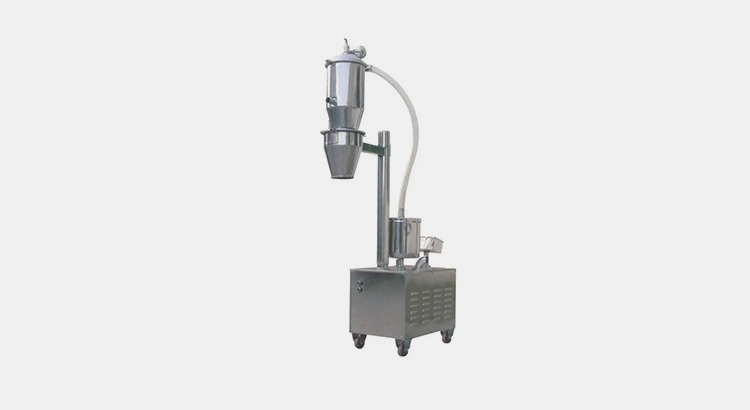 Vacuum feeding machine is mostly used as a transportation device for moving material from one place to another. You can attach it with an automatic herb grinding machine, so the loading material whether it is coffee beans, grains or dry leaves would be transferred to the hopper of machine by a vacuum feeding device.
Herbs Washing Machine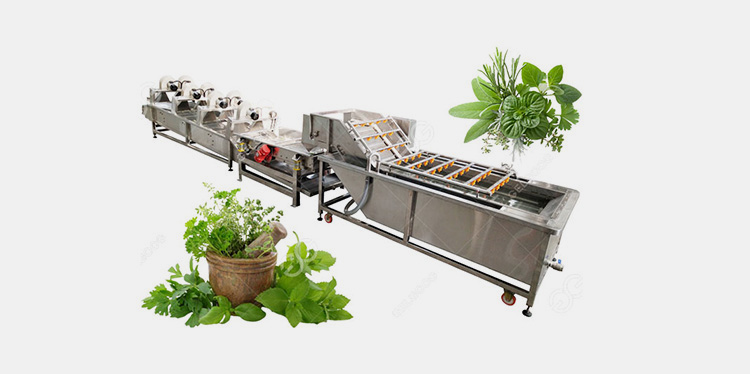 Herbs washing machine plays an important role in providing dirt free herbs. It helps in cleaning the herbs which have dust, sediment and insecticides when they are plucked. This machine is composed of various parts that start the process after herbs are placed in it. First, herbs are washed in sedimentation area to left clay and are lifted out of water tank for removing hairs and insects. Conveyor belt pass them through certain stages and drop in discharging area after complete sanitation.
Herbs Drying Machine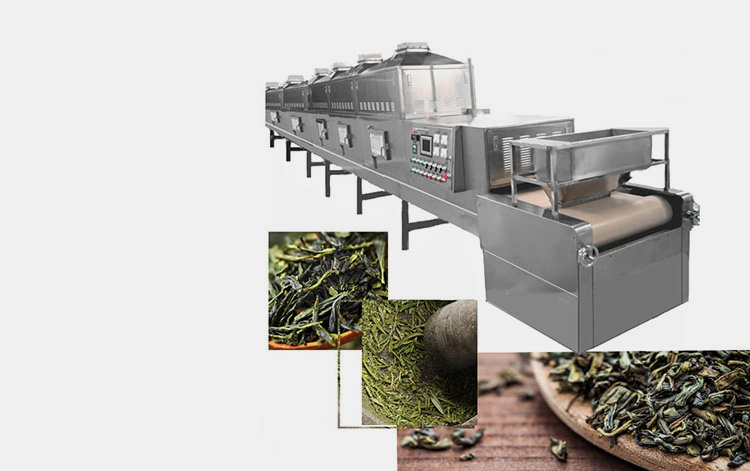 Different methods are employed to dry the herbs like hanging them on walls or laying down on floor. But this way of drying herbs take too long time and there is a risk of being affected by insects or environmental pollution. Machines like microwave drying or hot air circulation machine has now replaced the old techniques. They can give you fast result without damaging the quality of your material and require less space. This is the reason, why most of the herbs, condiment and medicine processing industries take the advantage of such advance tools.
11.What Necessary Precautions Should Be Taken While Using A Herb Grinding Machine?

While operating a herb grinding machine, you should be careful and have taken some of necessary precautions for countering any type of risk. Consider below measures:
Before starting machine, make sure that all parts are in place and screws are tightly joined.
Clean the moving blades and material inlet valve for removing debris and allowing good flow of working.
Wear gloves, glasses and mask, because most of the herbs and especially spices have harmful effects due to their smell and flowing particles which moves in air after opening the lid.
Well clean your herbs before pouring them into machine for reducing the risk of blades damage as a result of hard metal or stone etc.
Lubricate the motor belt, moving wheels and other parts of machine on daily basis.
12.Describe The Failures Of A Herb Grinding Machine? Give Possible Solutions For Them?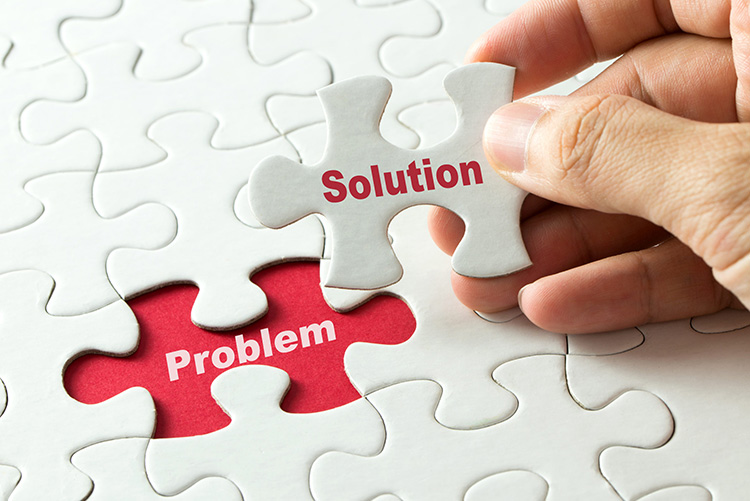 It is better to be aware of the failures in advance than being affected by them. So, be ready to know the common problems and their solutions which might come in your way while using a herb grinding machine:
| | | | |
| --- | --- | --- | --- |
| No | Problems | Possible Reasons | Solutions |
| 1 | The grinder cannot start | This problem is mostly caused by incorrect power connection of induction switch | Well connect the power supply and press induction button to check machine is working |
| 2 | Thr process stop during operation | There may be hard particles or bulk material stick inside the blades | Open the locking screw to remove the stick material and also increase the height of blades, so they can be freely moved |
| 3 | The noise of machine becomes abnormal | Dry moving wheels and motor causes abnormal sound during process | Lubricate all the moving parts of machine for smooth running |
| 4 | Material gathers in center | The loaded material is not fully dry, due to moisture it collects in the center of moving blades | Try not to use wet ingredients. You can dry herbs in hot air circulation machine |
| 5 | Powder is not soft | The blades of machine become dull and less sharp which grind particles in rough form | Replace the crushing blades with new and sharp ones |
| 6 | Fluctuation of grinding chamber | Too much loading material | Reduce the volume of loading material |
13.What Tips Should Be Followed When Choosing The Right Herb Grinding Machine?

We are always here to assist you in picking up the best solution for you. Just be ready for getting benefited by reading our helpful tips given below:
Blades
You might be giving importance to other parts of the machine you are purchasing, but the actual and core component of any herb grinding machine is the types of blades it consists of. Never overlook to check the sharpness and thickness of blades, so you can grind any type of dry material like grains, leaves and stems etc.
Speed
Another important tip for selecting the best herb grinding machine is to check the ratio of speed it can reach up to. To check the speed grinder, you need to know about how much pounds of raw material it can turn into powder in a minute or an hour. Normally, grinder which can finish up to 600 pounds load per hour is the best solution for your excessive workload.
Quantity
This question carries great importance, as it would show you the capacity of a grinder which it can hold in a single run. If your production is ordinary level a grinder with 20 pounds capacity would be a good option. In contrast, if you are leading large industry then a herb grinding machine with holding of quantity up to 60 pounds is the answer.
Quality
Always remember to check the company is registered for complying international quality standards. It indicates, that material they used would be made up of pure elements, thus reducing the risk of rust and ratify safety for processing material.
Conclusion
In the end, we hope our purpose of displaying this article has been successful if you have clearly understood what herb grinding machine is. No doubt, the essence of a herb grinding machine is not hidden from any firm that is engaged in some sort of medicine, herbs and food processing. Besides, if you are interested in knowing more about a herb grinding machine, or you want to get the best solution, never forget to contact allpackchina for amazing herb grinding machines.
CONTACT US
Tell us your raw material and project budget to get quotations within 24 hours.
WhatsApp:+86 18171018586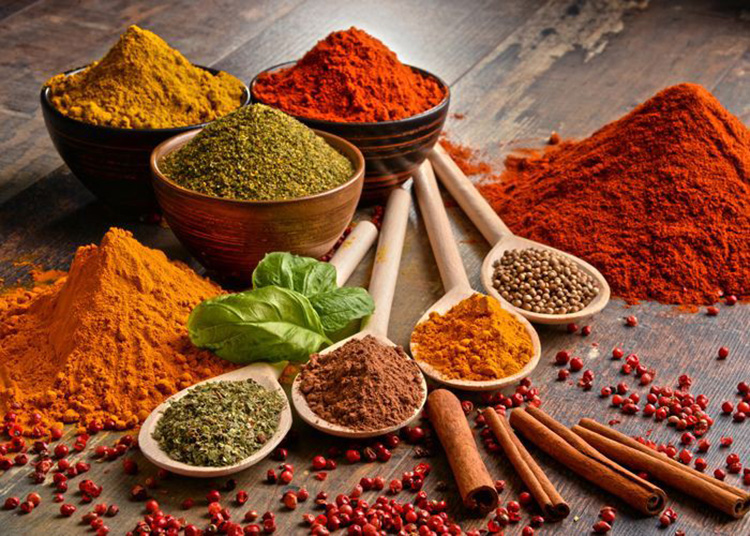 Tell us your material or budget, we'll reply you ASAP within 24 hours