Your Innovative Doypack Machine
Servo Walking Beam Structure
Independent Digital Temperature Controller
Advanced Photoelectric Sensor Tracking System
Allpack Doypack Machine
Allpack doypack machine is suitable for filling and packaging various products like powder, granule, liquid, and viscous pinto three-side or four-side thermo sealed sachets, single or duplex. It is a machine that creates an innovative packaging format that makes the pouches stand up after filling. Now the doypack packing machine has been widely used in the food, pharmaceuticals, chemical, and cosmetics industry. This doypack machine can make stand-up pouches and then finish the packing process. The machine can automatically finish the whole process of pouch stand-up, doypack bag forming, material filling, sealing, date printing, etc. Designed with the advanced photoelectric sensor tracking system and servo motor puller, all machines here can ensure the precise bag width and position of film. Equipped with advanced electronics and fail-safe features, this machine is suitable for large-scale production requirements. Equipped with PLC control, all models of automatic doypack machines are easy to operate, clean, and maintain.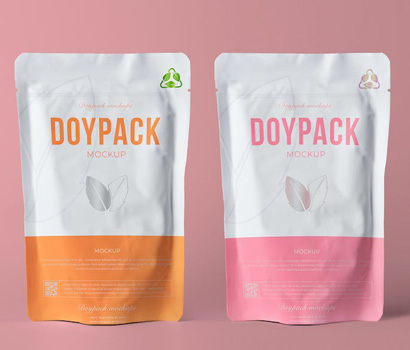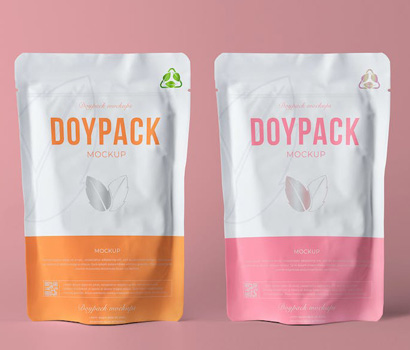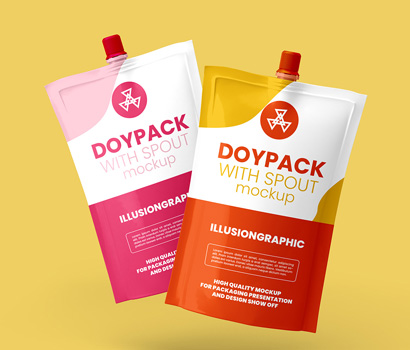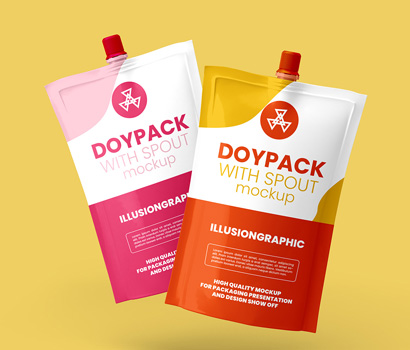 Allpack APK-130S irregular shaped pouch bag doypack machine is suitable for packing powder, granules, and liquids in the form of irregularly shaped flat or stand up pouch, with different patterns of sealing, including processes of irregularly shaped pouch forming, product dosing, filling, and pouch sealing. pouches.With the advanced servo system, this doypack machine is easy to adjust the specification with less deviation. The unique piston filler with filling nozzles can offer you high filling accuracy and no drop after filling.
Advanced Servo System
Unique Piston Filler With Filling Nozzles
Easy Computerized Specification Change
Allpack APK-180S horizontal doypack machine is widely used in various markets such as in the field of consummate, seasoning and snacks, a pharmaceutical field in the area of biochemical and nutrition additives, detergent and softener field, cosmetics area, and pesticide field. This machine starts with a pre-made pouch and has a very flexible packaging application. With the servo walking beam structure, the positioning is accurate with stable operation.
Advanced Servo System
Flexible Packaging Application
Servo Walking Beam Structure
Allpack APK-180SZ zipper doypack machine is a fully-automatic packing machine with a form-fill-seal function that is widely used for food, beverage, cosmetics, chemicals, pharmaceuticals industries. Designed with the advanced photoelectric sensor tracking system and servo motor puller, it can ensure the precise bag width and position of film. The vertical and horizontal sealing is intuitive and accurate with the independent digital temperature controller.
Servo Motor Pullerand 
Independent Digital Temperature Controller
Advanced Photoelectric Sensor Tracking System
Allpack APK-240S doypack machine is suitable for filling and packaging powder, granules, liquid, sauce, etc. with high speed and high quality. This machine is a film-form-seal type that can make three or four side seal sachets or pouches, which can lower your cost and improve production efficiency. The doypack machine can automatically finish the pouch stand-up, doypack bag forming, material filling, sealing, and date printing. There are also some optional functions such as nitrogen flushing, hole and round corner punching unique bag shape, etc.
Servo Motor Puller
Smooth Performance And Low Noise
Advanced Photoelectric Sensor Tracking System
Allpack APK-240DS irregular shaped sachet doypack machine is widely applied for packaging liquid or paste such as shampoo, honey jelly, juice, sauce, ketchup, flavor oil, etc. with irregularly-shaped bag. This doypack machine can automatically finish the process of pouch forming, filling, sealing, cutting, and date printing for a pillow pouch packaging. Equipped with an automatic bag-pressing device, it is simple and easy to put bags in the bag slot.
Touch Screen Control System
Automatic Bag Pressing Device
Intelligent Packing Speed Setting
Allpack APK-240SZ zipper doypack machine is suitable for weighing granules, slices, rolls, or irregular shape materials such as candy, seeds, jelly, fries, coffee granules, peanuts, puffy food, biscuit, chocolate, nut, yogurt pet food, frozen foods, etc. It is also suitable for weighing small hardware and plastic component. The bag-making, sealing, and filling are relatively independent systems. Those systems are connected by mechanical links and PLC. Therefore, this machine is suitable for different packaging materials and bag sizes.
Good Filling Accuracy
Good Sealing Strength
Easy To Separate For Cleaning
Allpack APK-280DS doypack machine is a form-fill-seal function packaging machine that is suitable for packaging all kinds of products, such as powder, small granules, liquid, viscous liquid, paste, tablets, candy, solid, stick, large solid and irregular products which are widely used for food, beverage, cosmetics, chemicals, pharmaceuticals packaging. This doypack machine can make stand-up pouches and then finish the packing process. The packaging system can be integrated with various filling systems.
Various Filling Systems
Independent Zipper Unwind Device
The Form-fill-seal Function Packaging
Allpack APK-280DSZ doypack machine is suitable for filling and sealing pouches with liquid, and pastes such as oil, fruit juice, soft drinks, milk, yogurt, ink, salad, mayonnaise, tomato paste, tomato ketchup, edible oil, soy sauce, etc. This doypack machine uses laminated roll stock film to create a large variety of pouch styles, such as stand-up pouches, three-side seal pouches, four-side seal pouches with zipper closures, etc. The packing speed and bag length can be set through the screen without part changes.
Low Loss, Labor-saving
Automatic Stop Function
Easy For Operation And Maintenance
Doypack Machine: The Complete Buying Guide In 2023
According to the world packaging organization, doypack machines play an integral role in helping brands exceed their production needs. No matter what industry you are in, having a reliable packing process is essential for success. But when your business is producing food or drinks, having a doypack machine can make all the difference.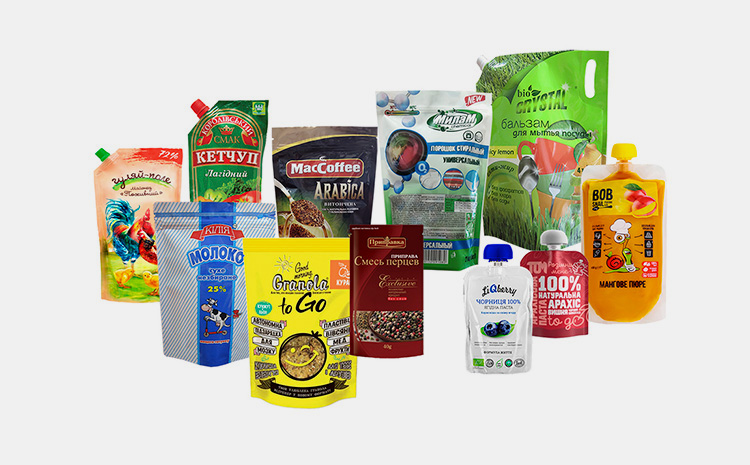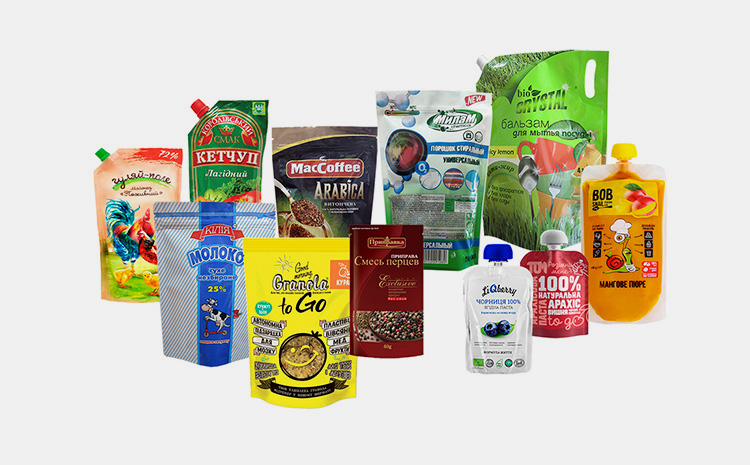 Doypack machines effectively create airtight seals on bags and this helps to keep products fresh for long. This not only improves product quality but also reduces wastage significantly. This blog post will provide an introduction to doypack machines, taking you through why they are so beneficial, how to buy one and maintain it properly. Read on to find out more about these amazing packaging solutions!
Add a header to begin generating the table of contents
1.What Are Doypacks?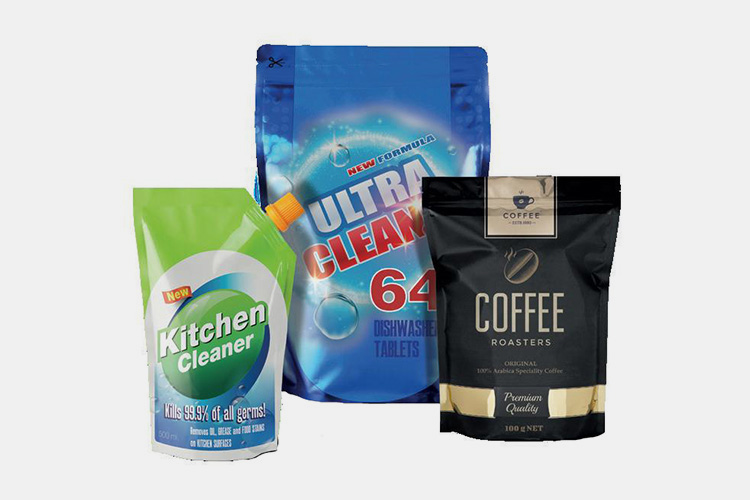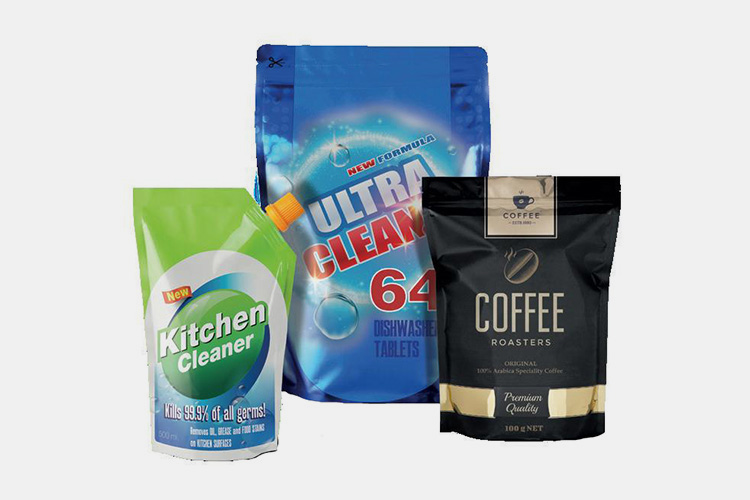 Doypack pouches are types of bags that feature a unique shape and are made from flexible plastic material. These pouches have a distinctive bottom gusset, allowing them to stand upright and maximize the amount of product they can contain. The sides and/or top may also be closed with zippers to create an airtight seal and protect the contents from moisture and other environmental elements.
Doypack pouches are ideal for packing dry goods such as snacks, grains, spices or coffee. They also provide an attractive presentation for retail products like pet food, granola bars and candy. Their sleek shape makes them convenient to store in cupboards or on shelves. Moreover, doypack pouches are lightweight and have an excellent barrier to oxygen, making them great for packing food products that need to remain fresh over time.
2.What Are The Different Types Of Doypacks That Are Used In Doypack Machines?
There are several types of doypack pouches that can be used in doypack machines. These include:
Stand Up Pouches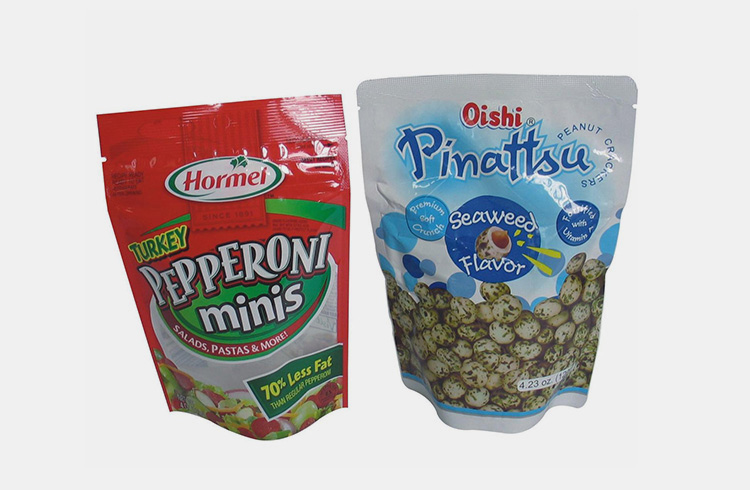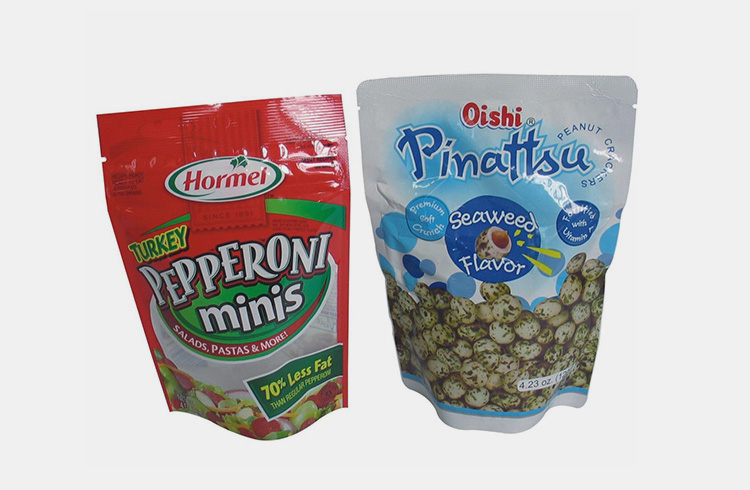 Stand-up pouches are popular for doypack machine users as they offer superior protection from humidity, oxygen, and light. These pouches also stand upright on shelves making them easier to display in retail stores.
Spouted Pouches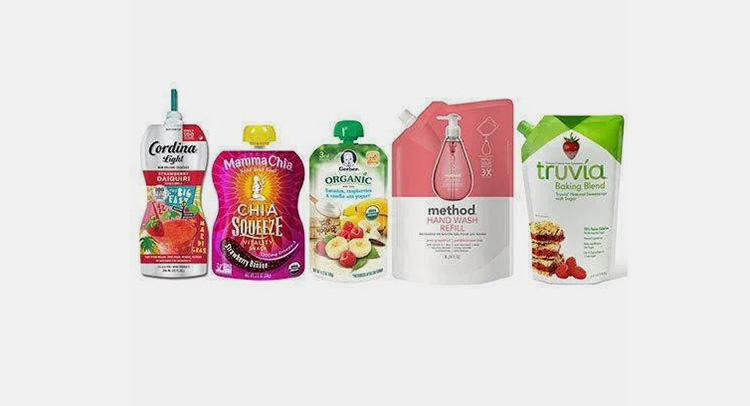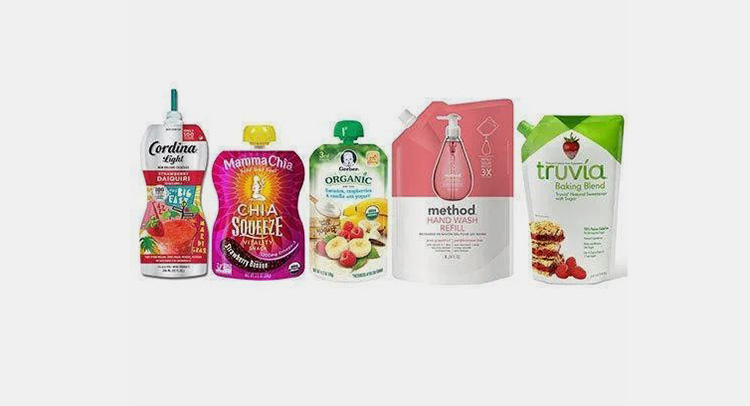 Image of spouted doypack pouches photo credits: packagingstrategies
These pouches are designed with an integrated spout for easy pouring of contents. They can be used for dispensing sauces, juices, and other liquids.
Retort Pouches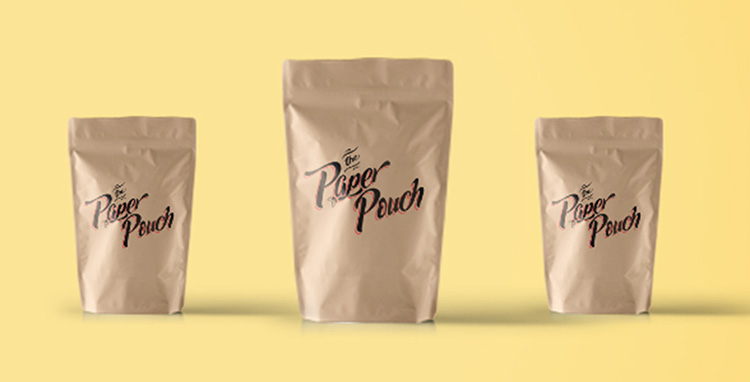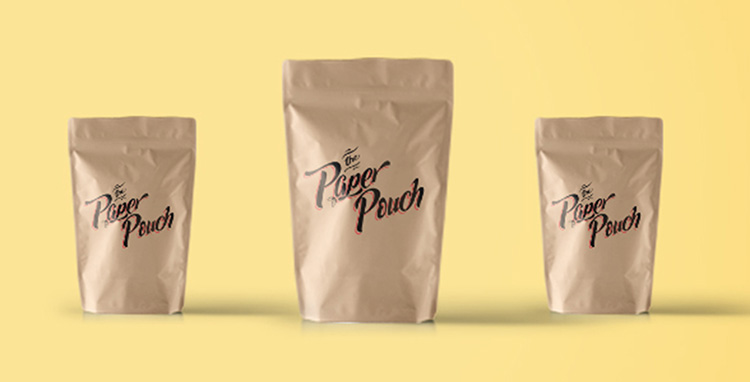 Image of retort doypack pouches photo credits:bizongo
Retort doypack pouches are specifically designed to withstand high temperatures and pressure in retorting processes. This makes them suitable for packaging pasteurized, sterilized, or cooked products.
Quad Seal Pouches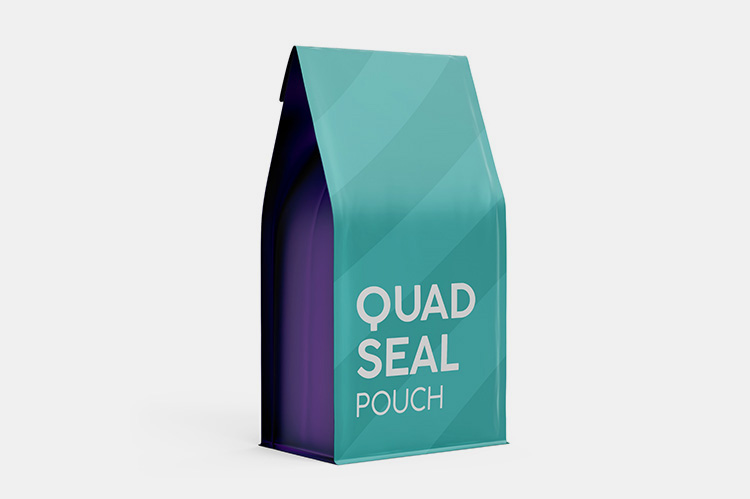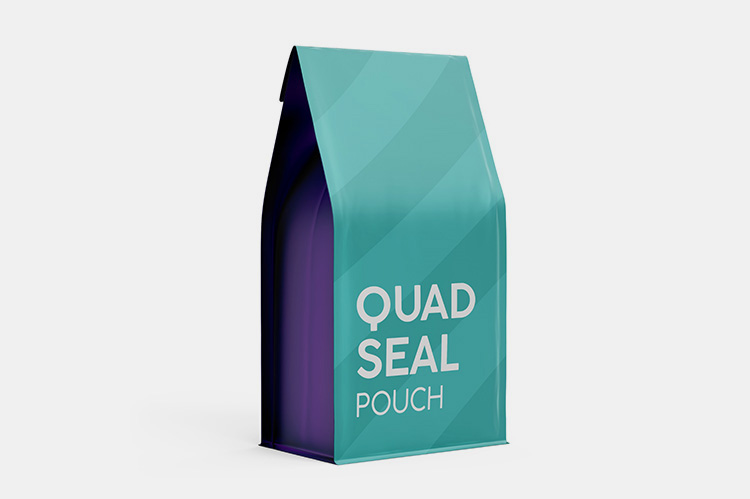 Image of quad seal doypack pouches photo credits: mtpak.coffee
These are premium pouches that provide a four-sided seal for extra strength and an airtight seal. They can also be customized with various features such as spouts, tear notches, hang holes, and more.
Roll stock Pouches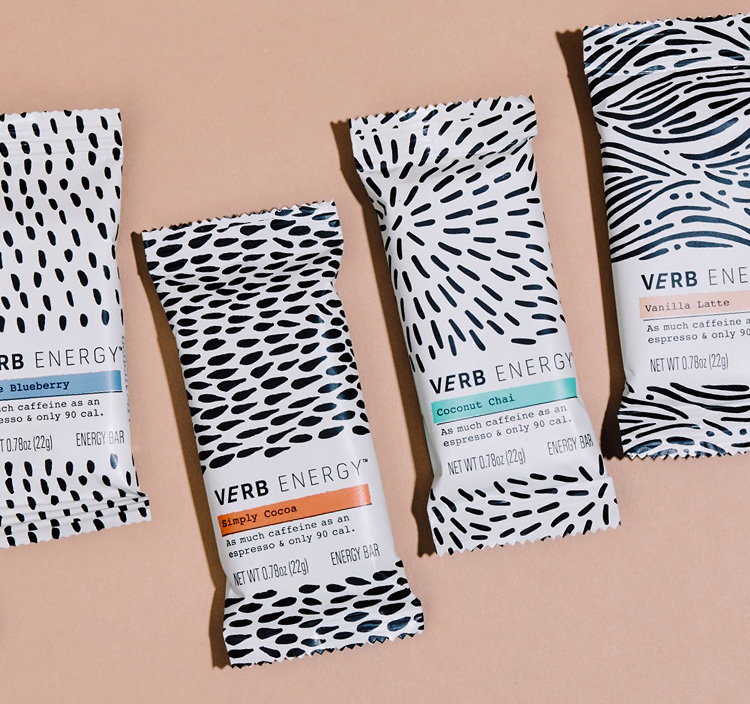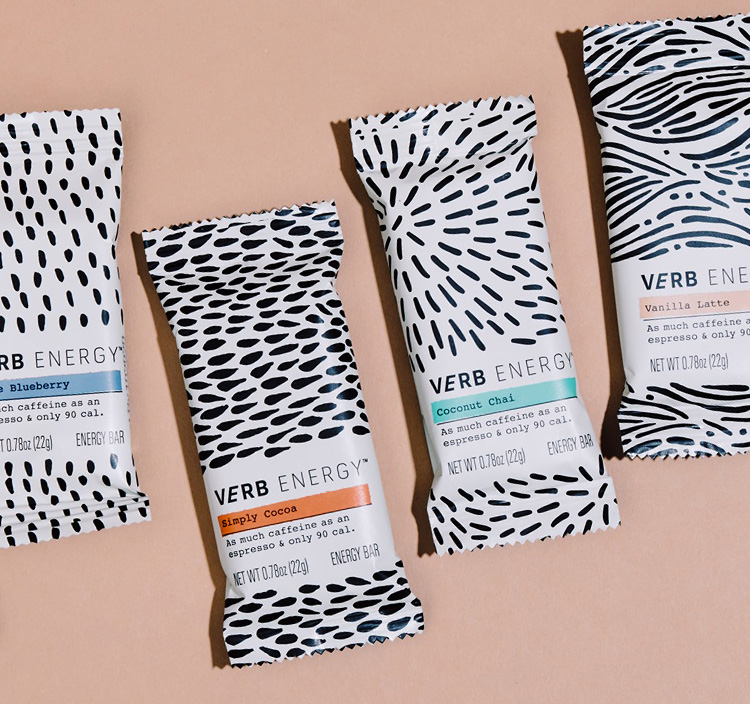 Image of roll stock doypack pouches photo credits: recipemarker
These pouches are pre-made in rolls and feature a single seal across the top. They can be used for packaging a variety of products ranging from snacks to liquids.
Flat Bottom Pouches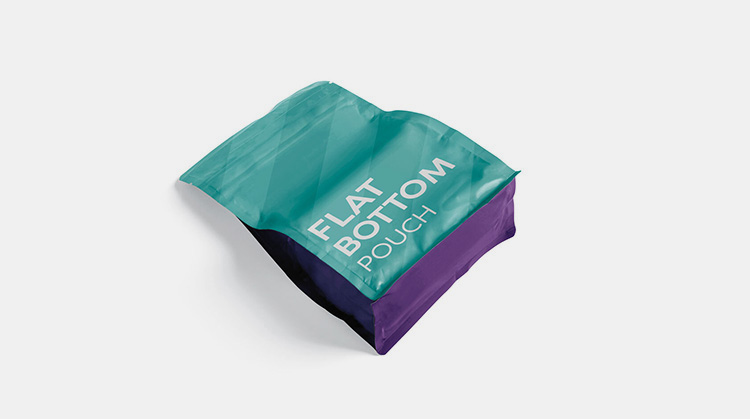 Image of flat bottom doypack pouches photo credits: mtpak.coffee
These bags have an extended bottom gusset which allows them to stand up on their own. They provide an efficient use of space and are perfect for packaging large quantities of items.
3.Why Is It Important To Use Doypacks Over Sachets In Doypack Machines?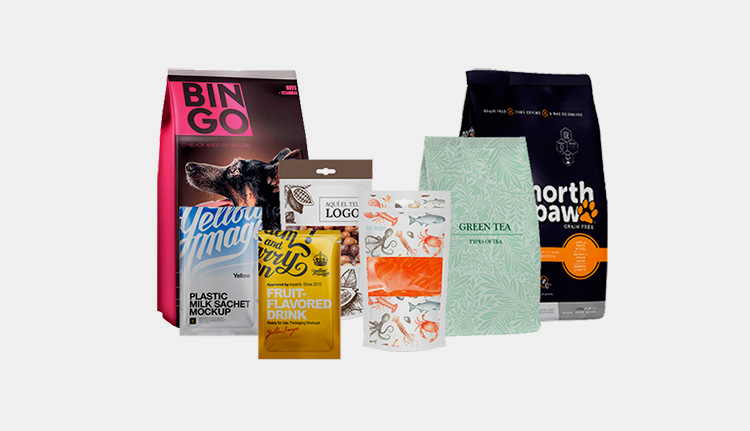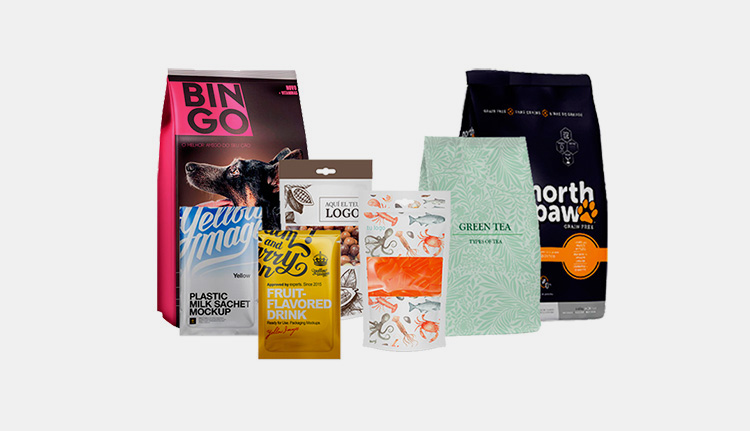 Image of doypacks packaging photo credits: bolsaplastflexible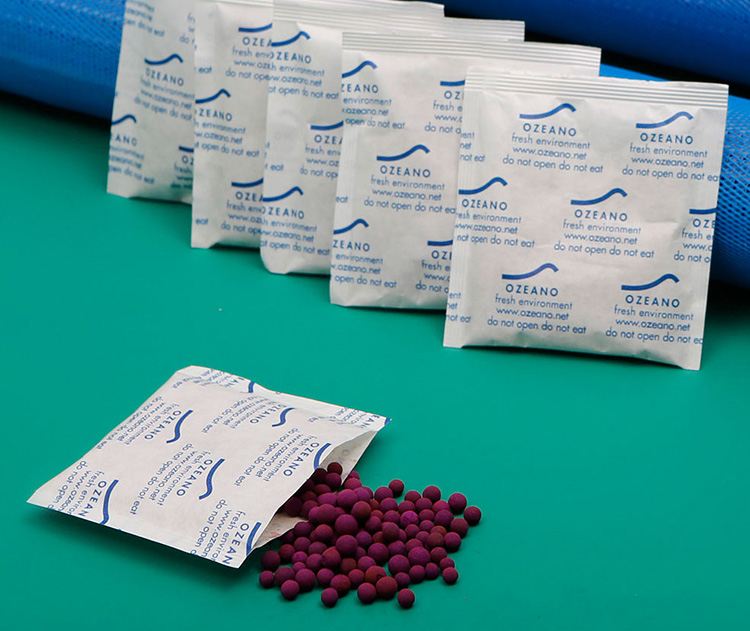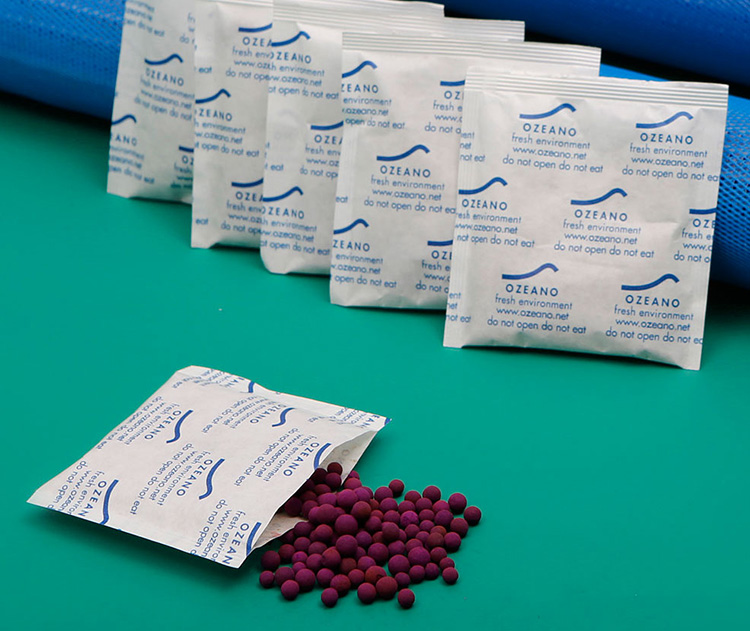 Image of sachets packaging photo credits: ozeano
Doypacks offer consumers a more convenient and hygienic packaging solution than sachets. With doypacks, the product is securely sealed, allowing for better protection against contamination or spoilage. Additionally, doypacks are much more rigid and durable compared to sachets, meaning they can hold heavier products without tearing or breaking.
Furthermore, with doypacks the packaging of products can be done quickly and efficiently with minimal effort. This makes it easier to keep up with consumer demand and ensures that products are always sold in top-quality packaging.
Eventually, doypacks allow for larger product quantities to be packaged at once, which helps reduce costs associated with packing materials and labor. Therefore, it is clear why doypacks are a superior packaging option over sachets.
4.What Specifications Are Most Considered In Doypacks?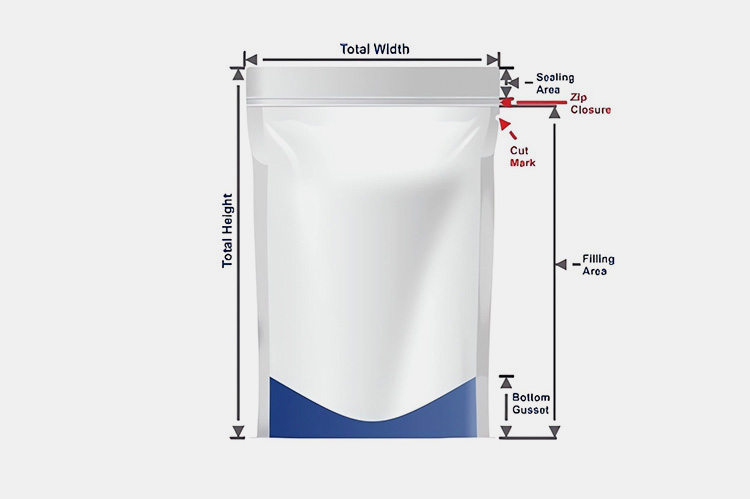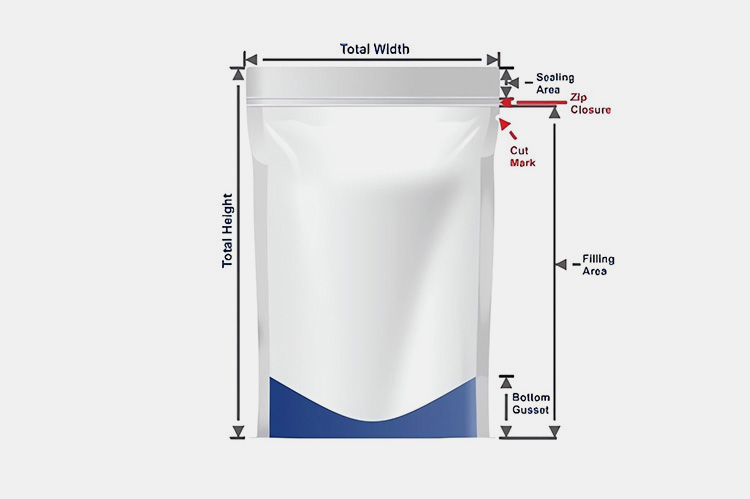 Image of a doypack specifications photo credits:quantum-packaging
The total height is the measurement of the pouch from top to bottom, while the bottom gusset is the width of the pouch when it's sealed. The filling area dictates how much compound can fit inside a pouch, while cut mark is used for perforating pouches. Lastly, sealing area determines whether packs can be sealed properly.
Besides the specs, the size and shape of doypacks are also important. Doypacks come in various shapes, including rectangle, square, or triangle; as well as sizes ranging from small to large. The volume of a pouch is also taken into account when determining doypack specifications.
Finally, it is important to consider the type of machine used for doypack production. Different machines have different capabilities and can produce pouches with different specs.
5.What Is A Doypack Machine?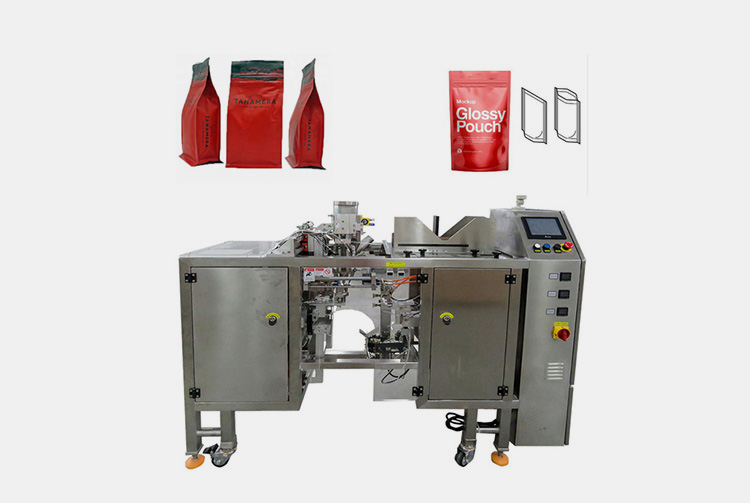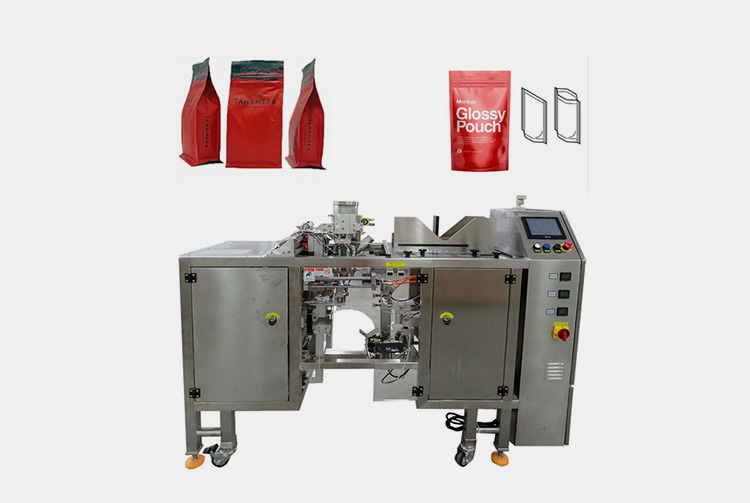 A doypack machine is a type of packaging machinery used to create pre-made pouches from rolls of flexible plastic film. They operate by forming the pouch, and then filling it with product before sealing it shut.
Doypack machines are highly efficient and cost-effective compared to traditional methods of premade pouch packaging. The versatility of doypack machines makes them suitable for many applications, from food packaging to medical supplies and even hardware components.
The bags created by doypack machines are also very durable, allowing for better product protection and long-term storage. Doypack machines provide an ideal solution for a wide range of businesses looking for efficient packaging solutions.
6.What Type Of Products Can Be Packaged In A Doypack Machine?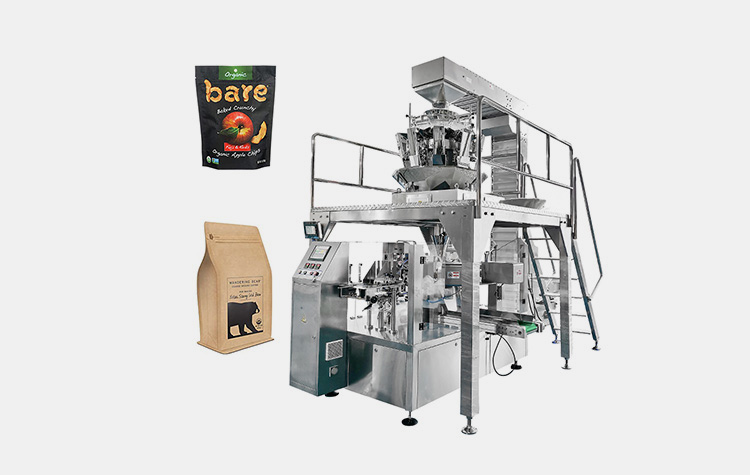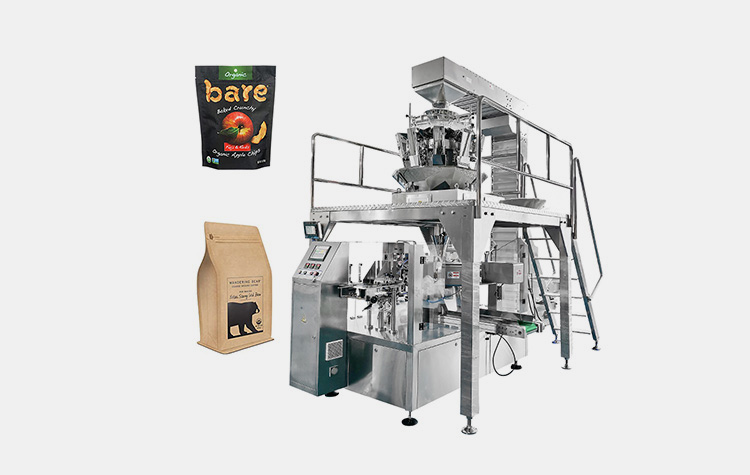 Image of a doypack machine photo credits:bojupacking
A doypack machine is a versatile packaging solution that can be used to package a wide variety of products. Here are some of the products that can be packaged using a doypack machine:
Powders and Granules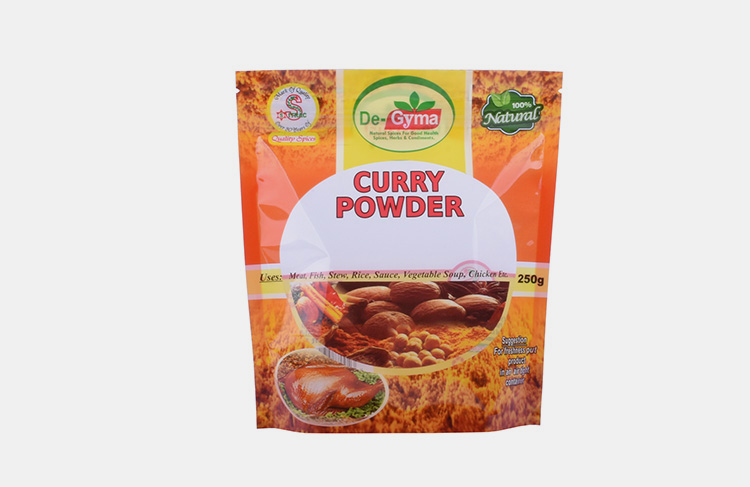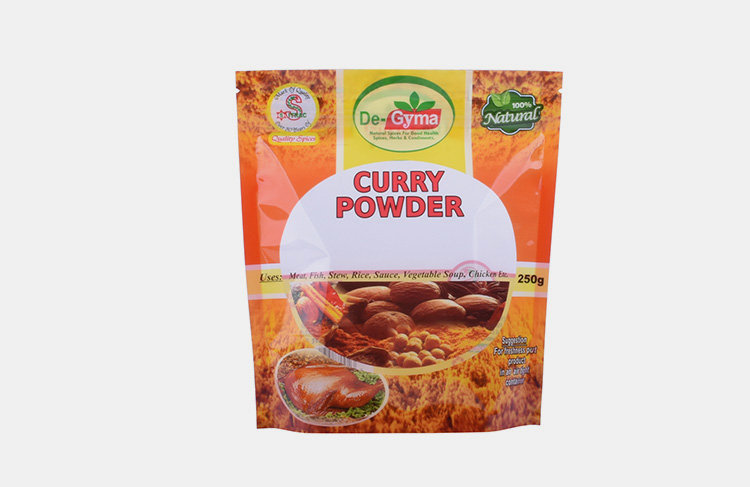 A doypack machine can be used to package items such as coffee, tea, spices, detergents and other products in powder or granular form. The machine can seal the package with a foil membrane to preserve freshness and keep out moisture.
Liquids


Image of liquids in doypacs photo credits: landpacking
Liquids can also be packaged using a doypack machine. This tool can be used to package sauces, syrups, oils and other liquid products. The machine seals the package with a waterproof seal to prevent leakage and contamination.
Foods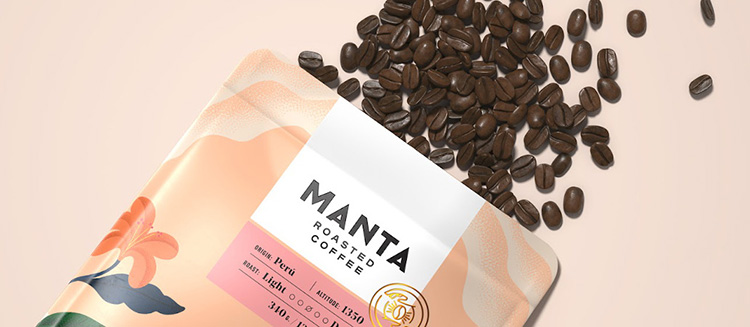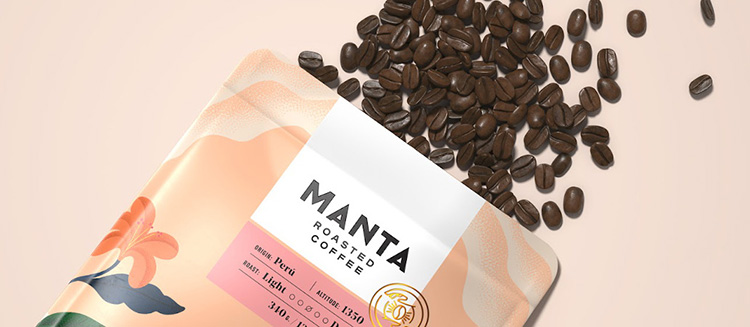 Image of food in doypacs photo credits:oppaca
solid food items such as candy, snacks, nuts and dried fruits can as well be packed using doypack machines. The packaging is designed to protect the food products against environmental damage such as oxygen or moisture and keep the product fresh.
Pharmaceuticals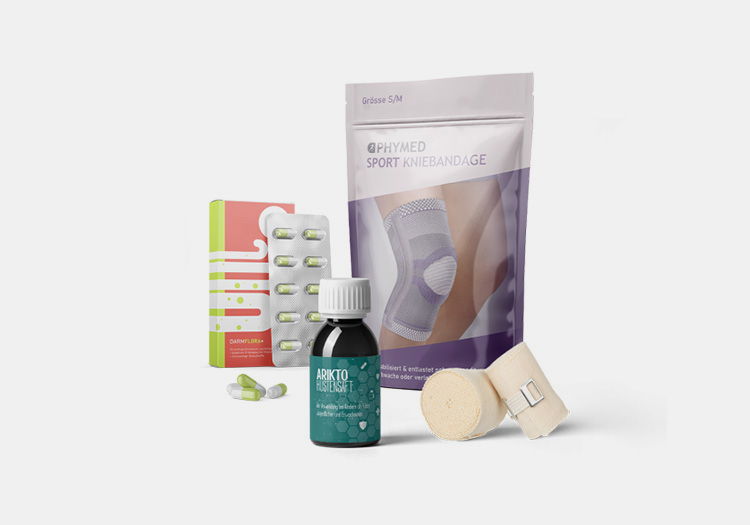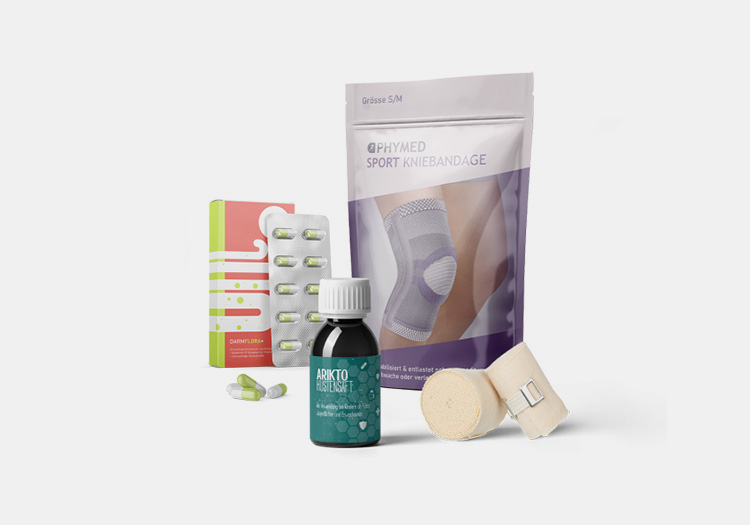 Image of pharmaceuticals in doypacs photo credits: packaging-warehous
Doypack machines are commonly used for pharmaceutical packaging, such as tablets, capsules and other medical products. The machine creates an airtight seal to protect the product from contamination and extends their shelf life.
7.What Are The Components Of A Doypack Machine?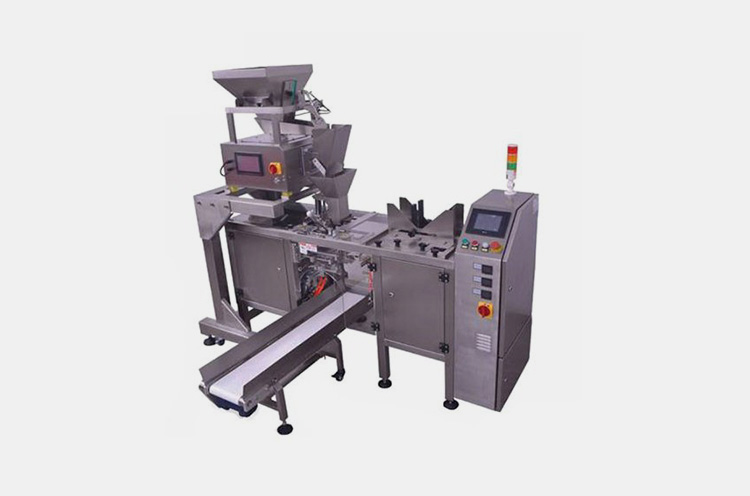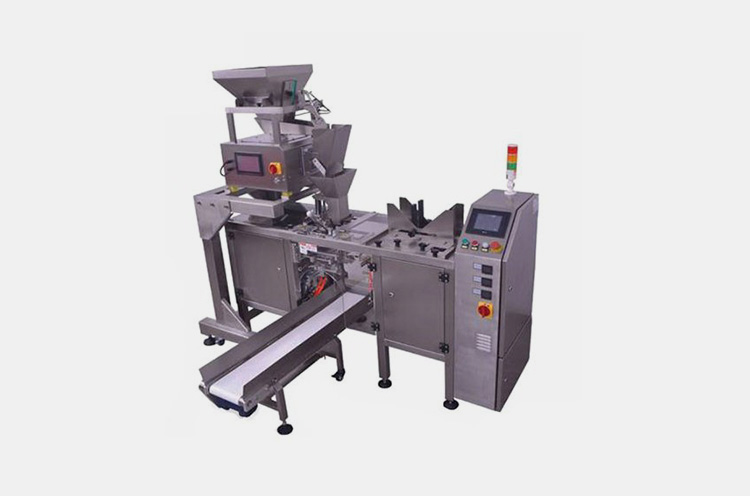 Image of a doypack machine photo credits: threepac
1.Filling hopper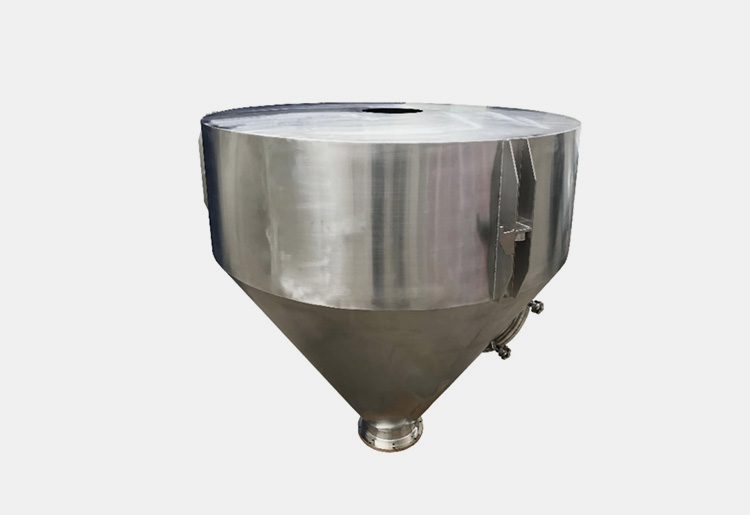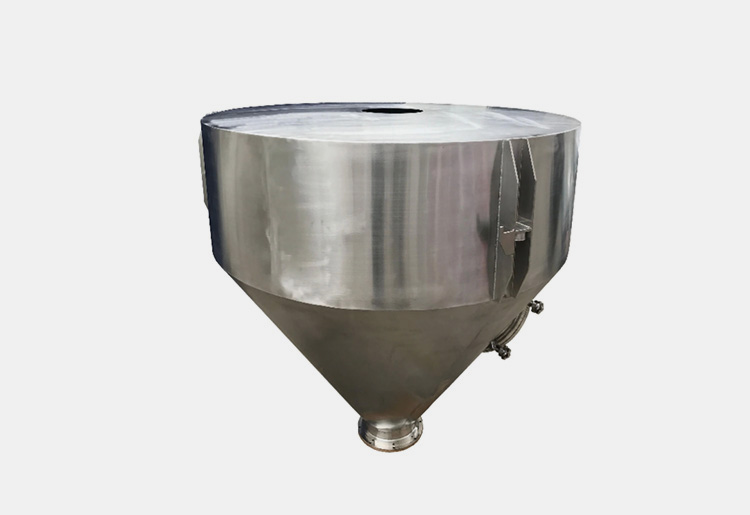 The filling hopper is used to load the product into the doypack machine. It uses a vibrating system, which ensures that all of the product falls into the pouch correctly and with minimal mess.
2.Zipper insertion unit
This component is used to insert zippers into the pouches, ensuring that they are secure upon packaging.
3.Pouch former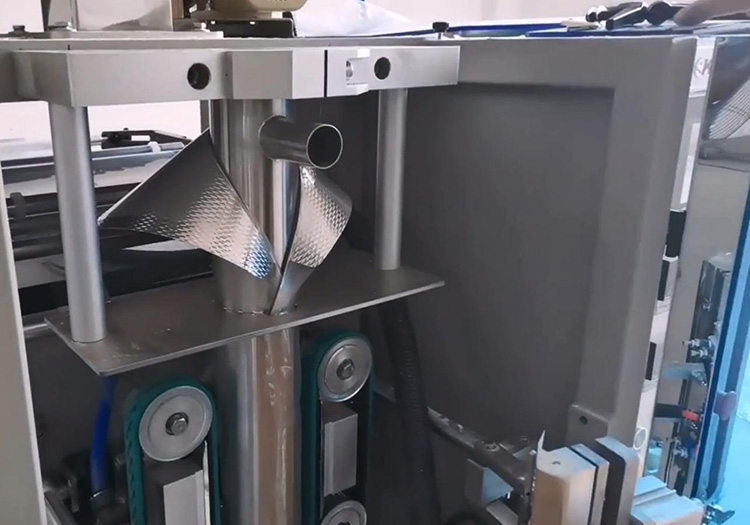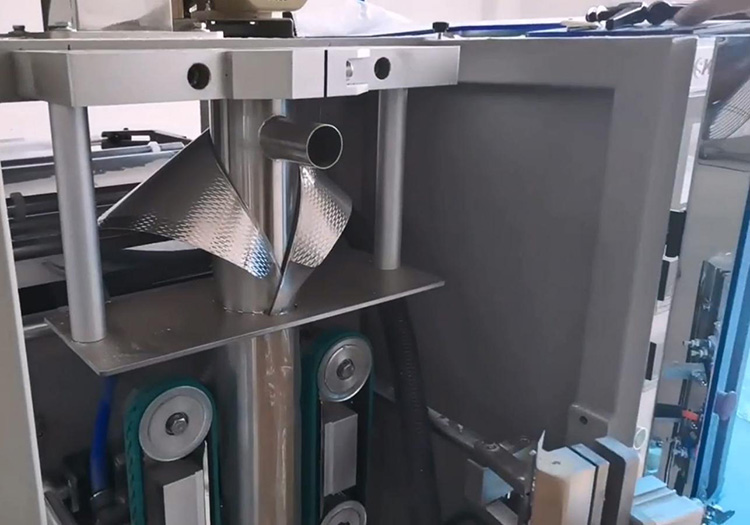 The pouch former helps to forms the pouches from blank webs of material. This element operates by gluing and folding the web into a predetermined shape.
4.Web unwinder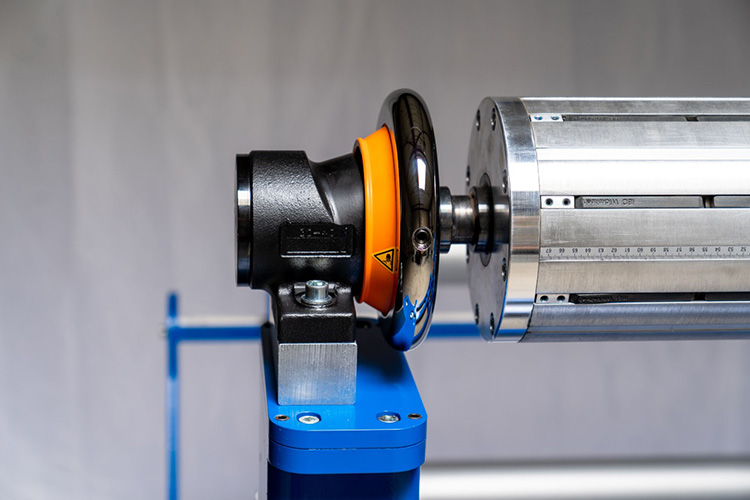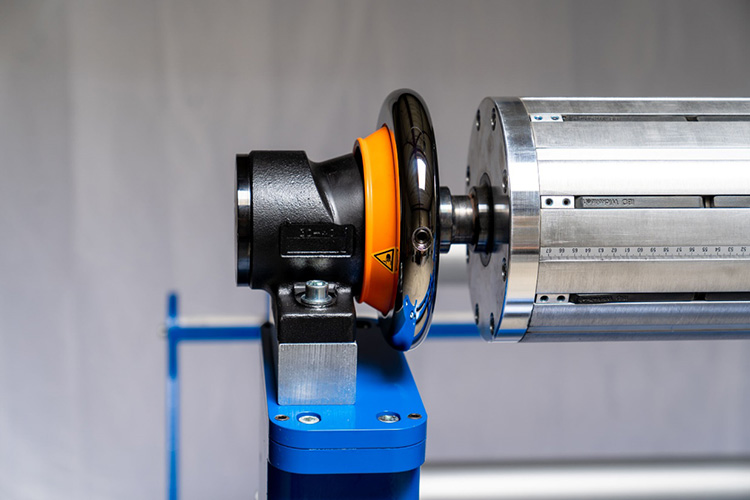 The web unwinder is responsible for supplying the continuous roll of material to be used in the pouch forming process.
5.Sealing unit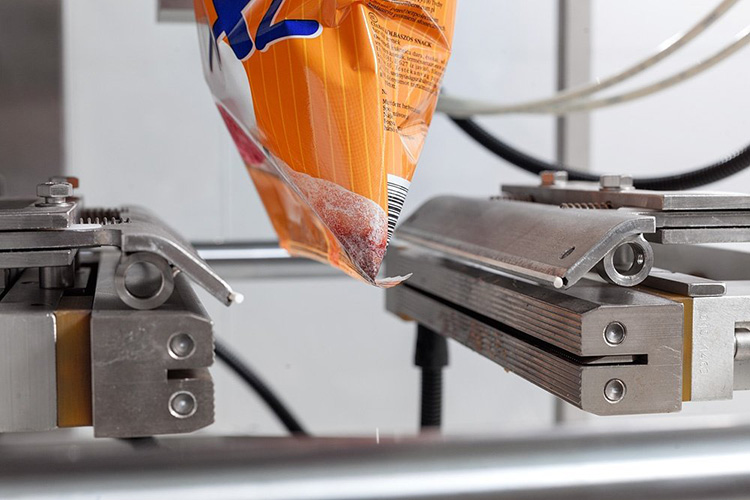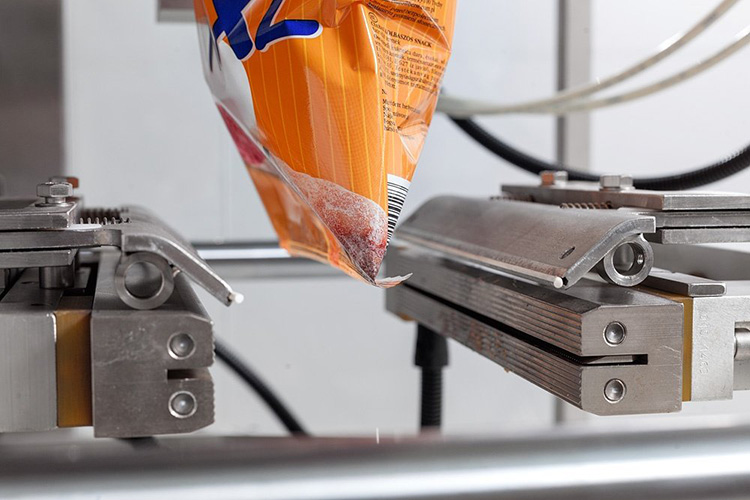 The sealing unit is responsible for ensuring that pouches are airtight and properly sealed. This is done by heat sealing the material together.
6.Pouch feeder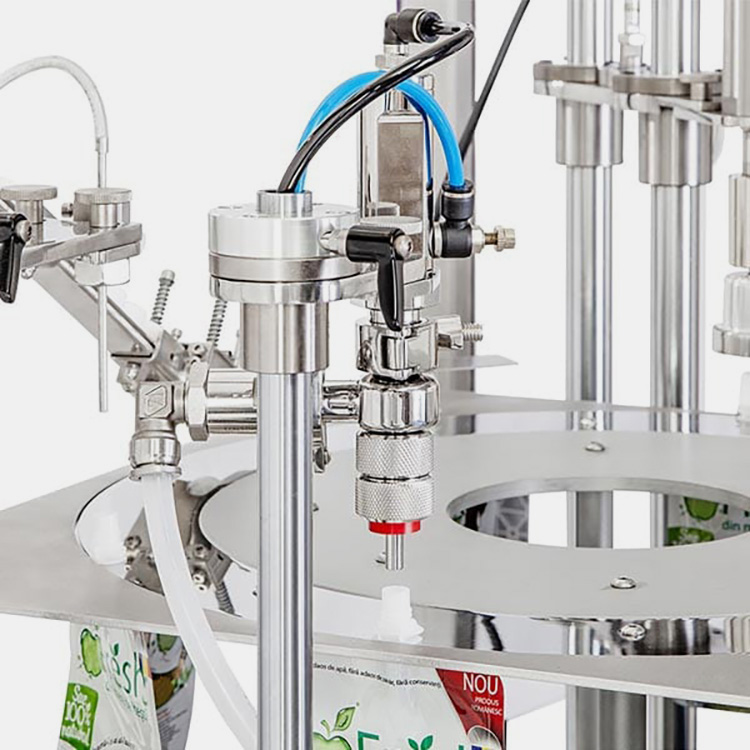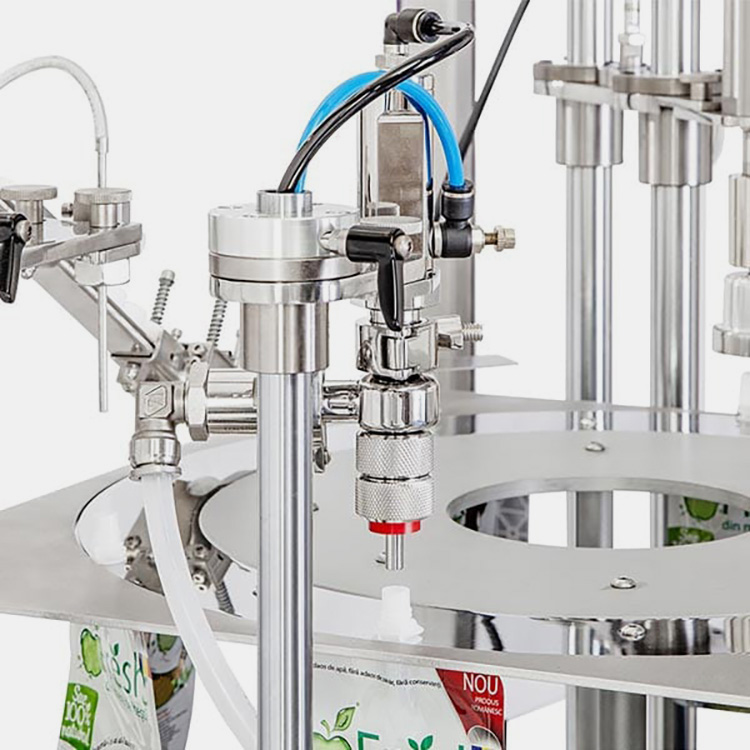 The pouch feeder holds the formed pouches, ready to be filled with product and sealed shut.
7.Printing unit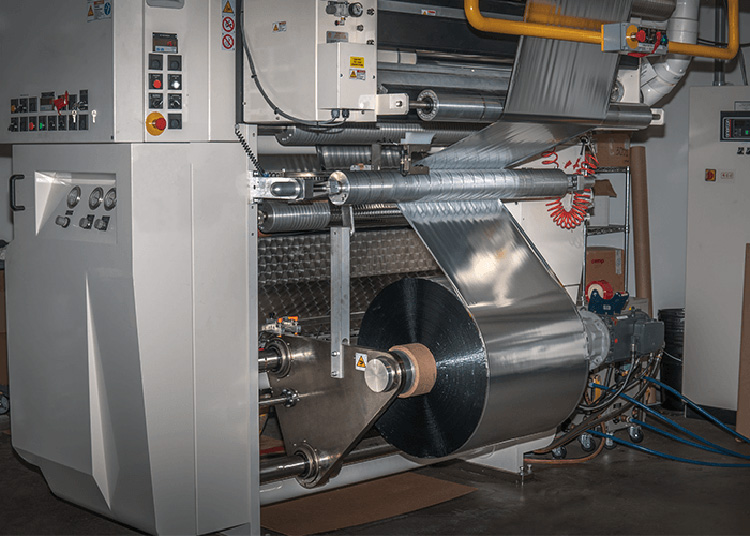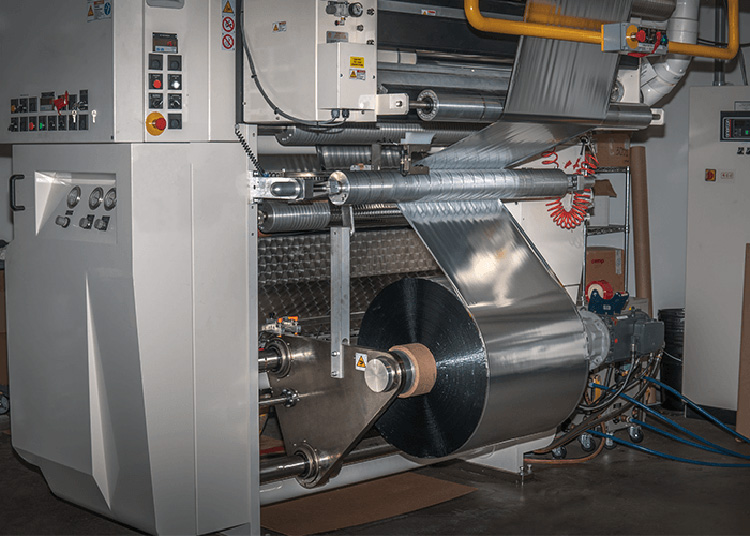 The printing unit is responsible for printing labels and other information onto the pouches, such as expiration dates or nutritional facts.
8.Control panel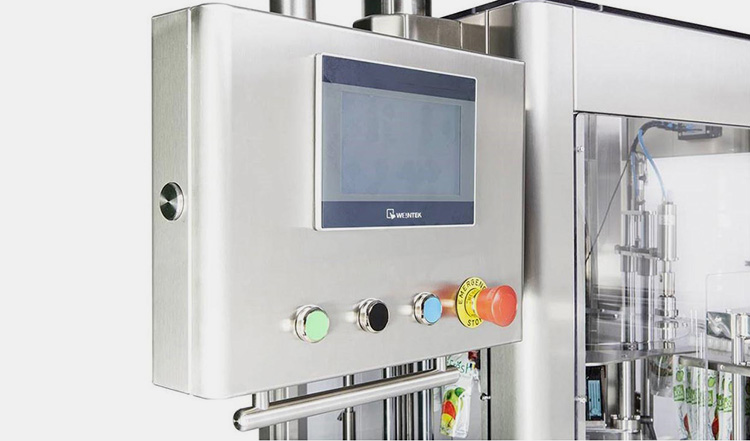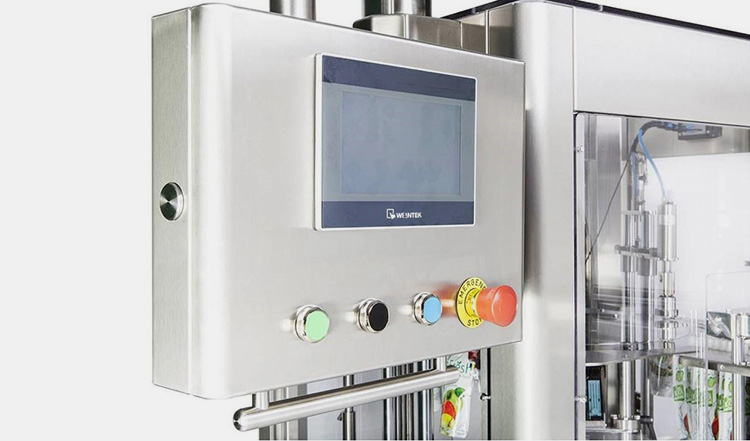 The control panel is used to control the entire process of packaging with a doypack machine. It allows you to set parameters for each step of the process, ensuring that the product is packaged correctly each time.
9.Exit conveyor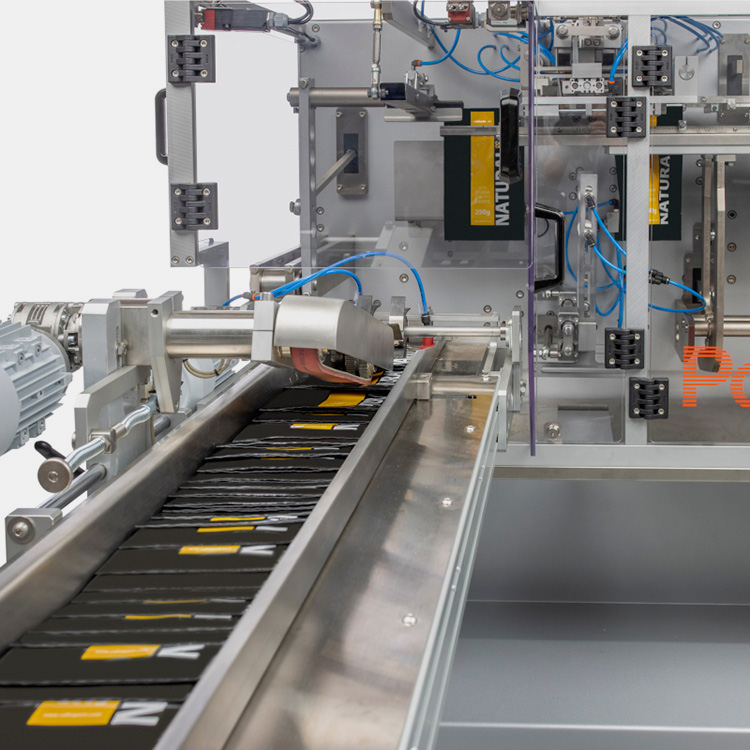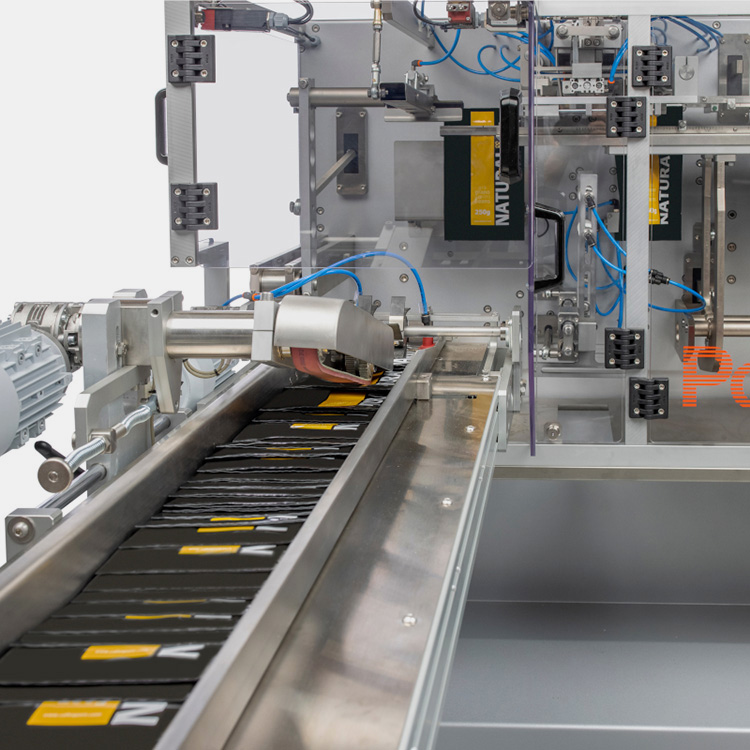 The exit conveyor moves the finished packages out of the doypack machine and into storage or shipping boxes. This ensures that no product is wasted and that all packages are properly labeled and ready for sale.
8.What Are The Advantages Of A Doypack Machine?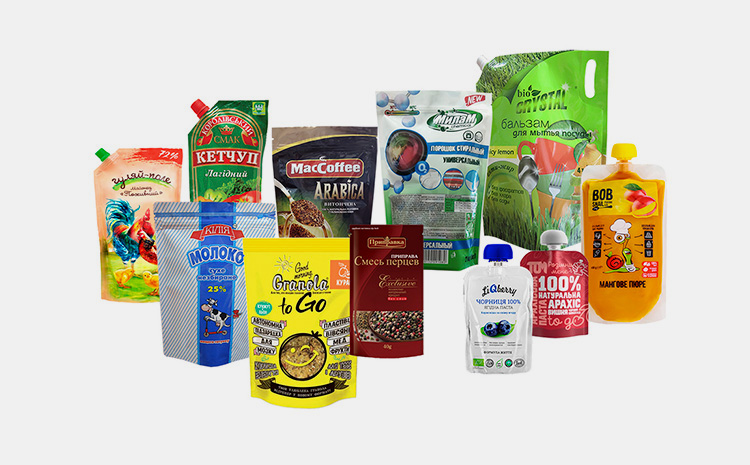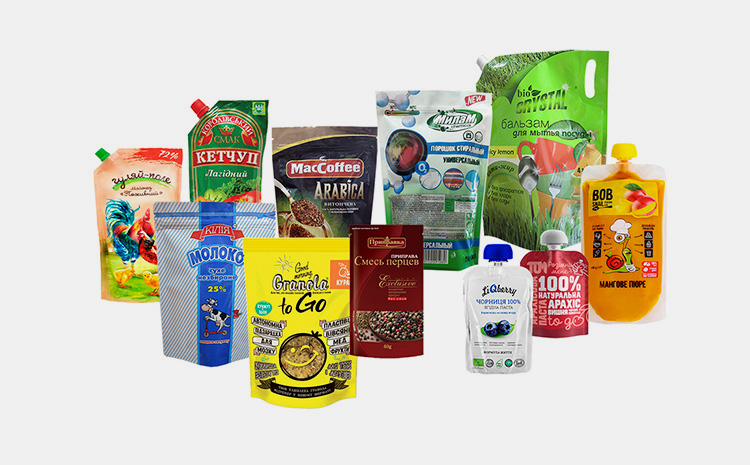 The advantages of a doypack machines include:
Cost Savings - Doypack machines are highly cost effective due to their low operating costs and minimal maintenance requirements. This makes them ideal for small scale businesses who want to increase their production efficiency without breaking the bank.
Speed – In terms of speed, doypack machines can fill and seal many pouches in a fraction of the time it would take to do manually. This can reduce production times, allowing businesses to get new products to market faster.
Flexibility – When it comes to flexibility, doypack machines come in a variety of sizes and shapes, making them suitable for a range of pouch sizes. This allows you to easily switch pouch sizes for different products.
Quality – The consistent results provided by a doypack machine help to maintain high standards of product quality. This ensures businesses can provide customers with the best possible product experience, increasing customer satisfaction and loyalty.
Versatility – Doypack machines can be used for a variety of packaging needs, from food to pharmaceuticals. This makes them suitable for businesses in different industries who want to make the most out of their production capabilities.
9.In Which Industries Can A Doypack Machine Be Used?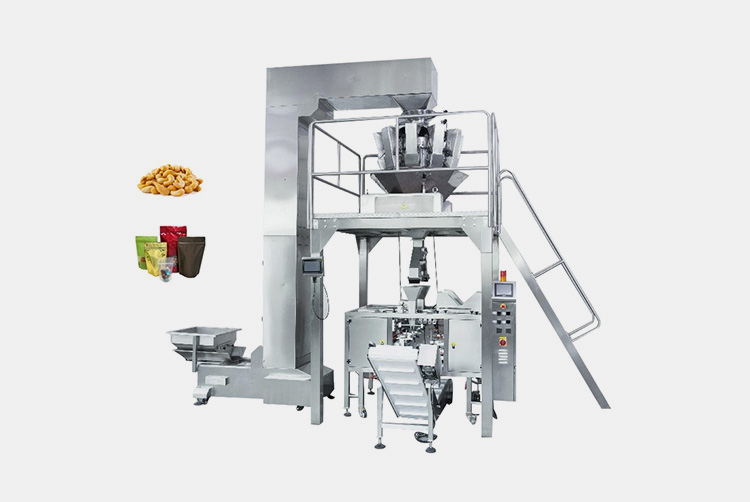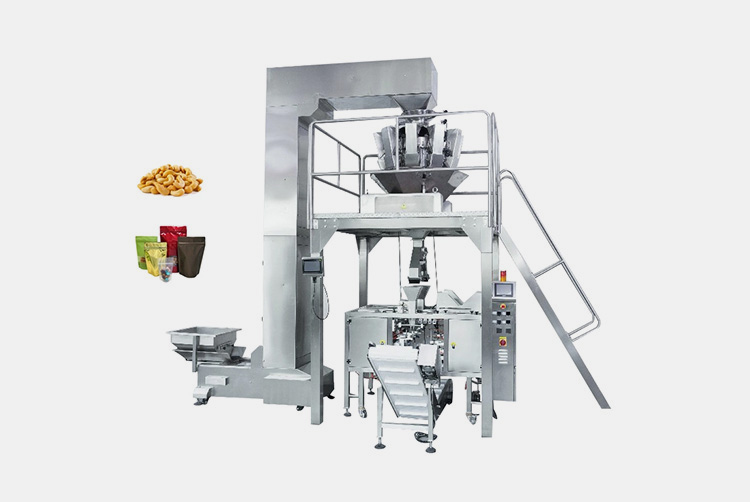 A doypack machine can be used in a variety of industries, including:
Food Industry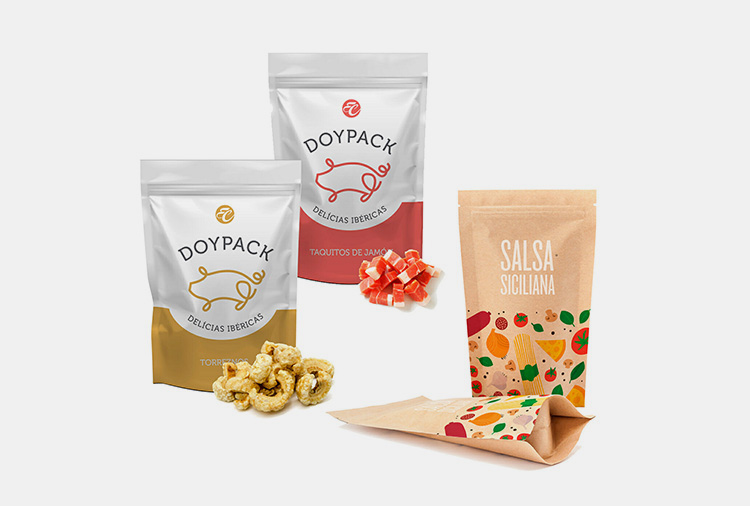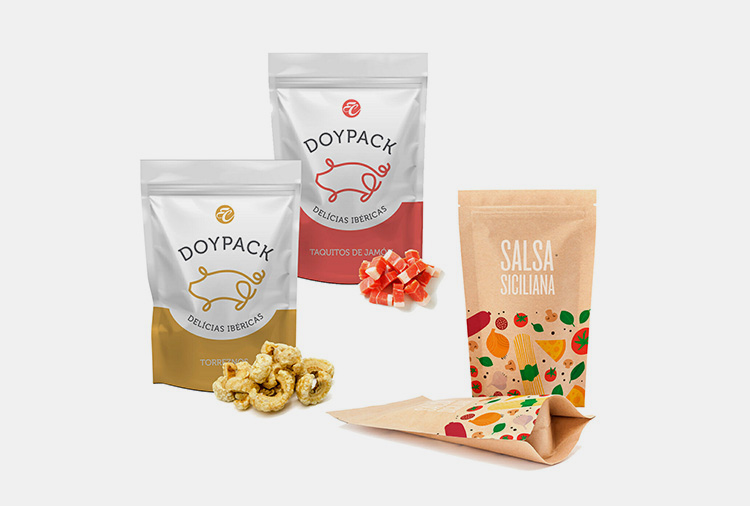 Image of food products in doypacks photo credits:packagingelcarmen
In the food industry, doypack machines are perfect for packing items such as coffee, tea, spices, sauces, and snacks into preformed pouches or bags. This helps to maintain their freshness thus extending shelf life.
Pharmaceutical Industry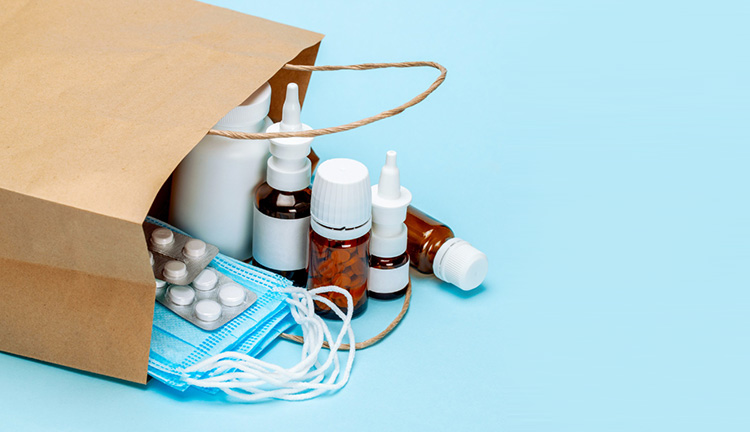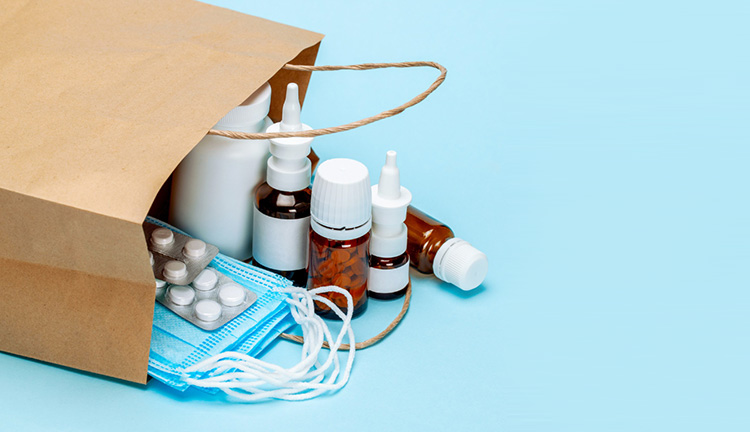 Doypack machines are also often used by pharmaceutical companies for packaging drugs and other medicinal products. The machine is used to efficiently package medicines and ensure that they are sealed securely.
Cosmetics Industry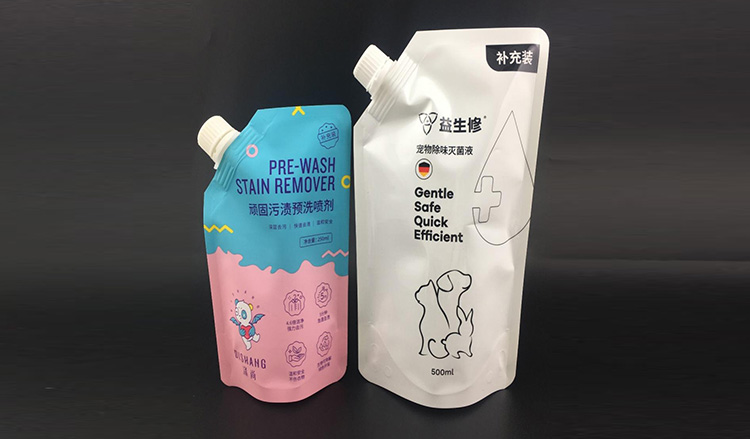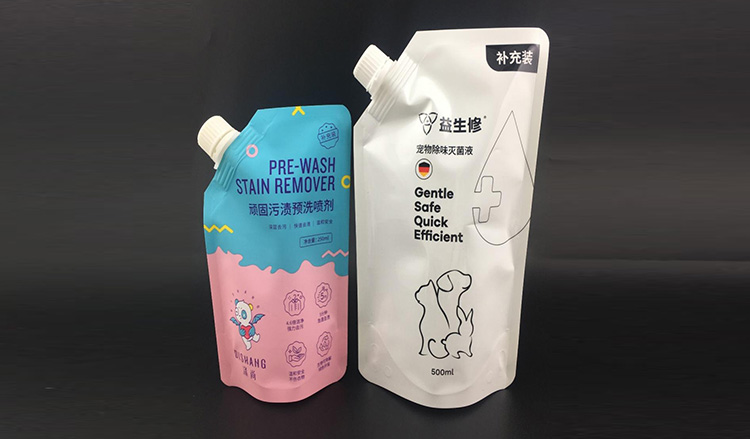 When it comes to cosmetic industries, doypack machines are used for packaging makeup, lotions, creams, and other beauty products.
Chemical Industry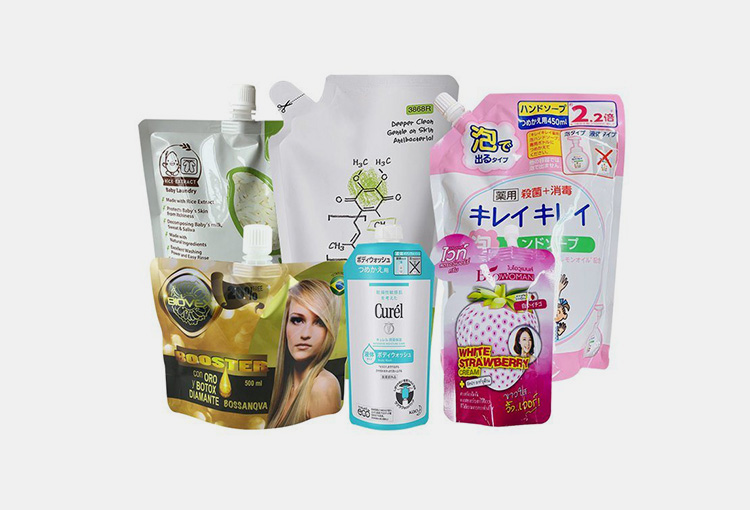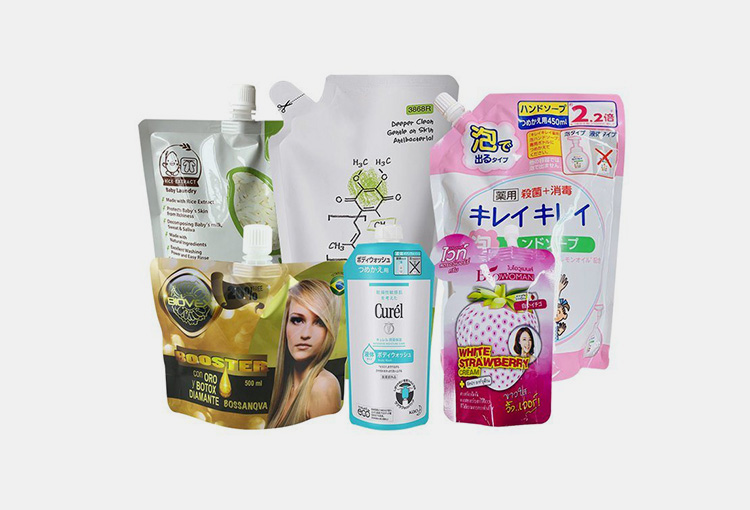 Doypack machines are also ideal for chemical industries where they are used for packaging cleaning products such as detergents, soaps, and dishwashing liquids into preformed bags or pouches.
Veterinary Industry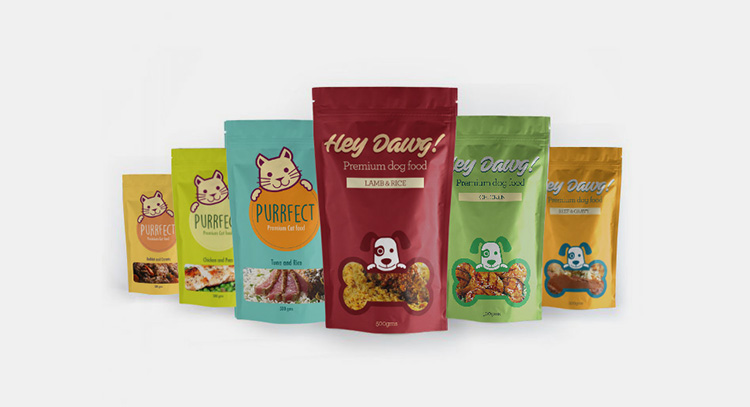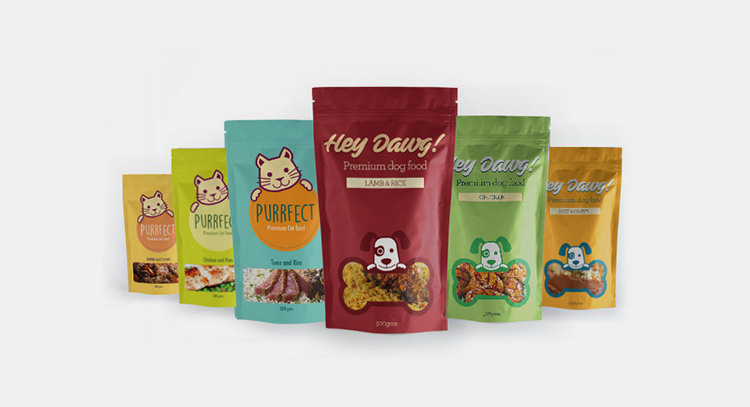 Doypack machines can also be used to package pet food, treats, and supplements into preformed bags or pouches in the veterinary industries.
10.How Does A Doypack Machine Work?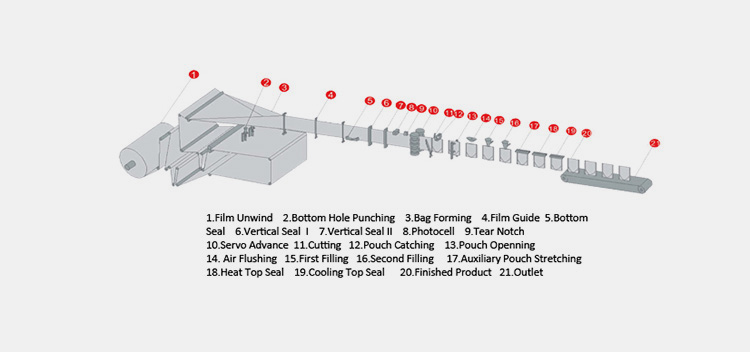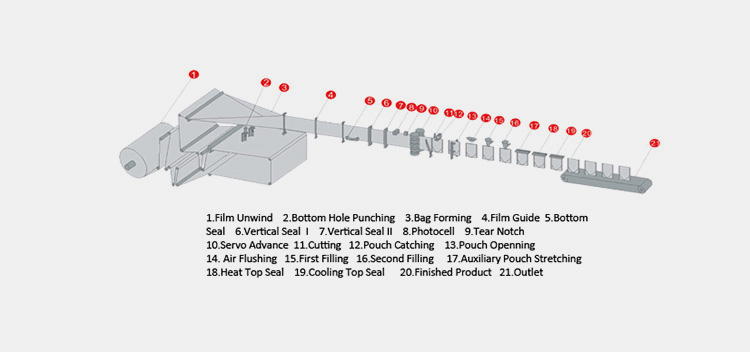 Image showing the working principles of a doypack machine photo credits: .boevan
The process starts with the forming of the doypacks, which is done using an extruder head that creates the shape of the doypack from the unwinder film. The pack is then moved for filling with product, sealed and cut off from the extruder head.
The filled doypack is then transferred to a conveyor belt, where it is passed through a series of rollers that press the sides of the doypacks together. This helps to create an air-tight seal. Finally, the doypack is passed through a printer which prints labels or other information onto the pack.
11.What Are The Different Types Of Doypack Available In The Market?
Here are the types of doypack machines available in the market, each designed to meet different needs.
Automatic Doypack Machines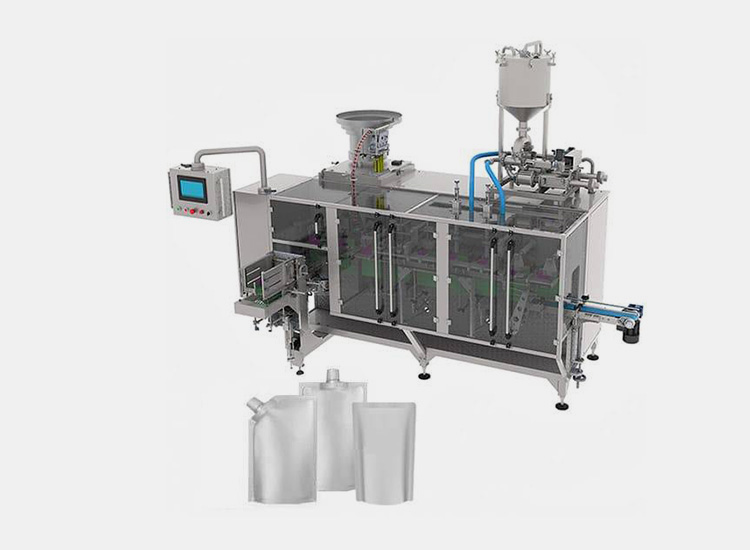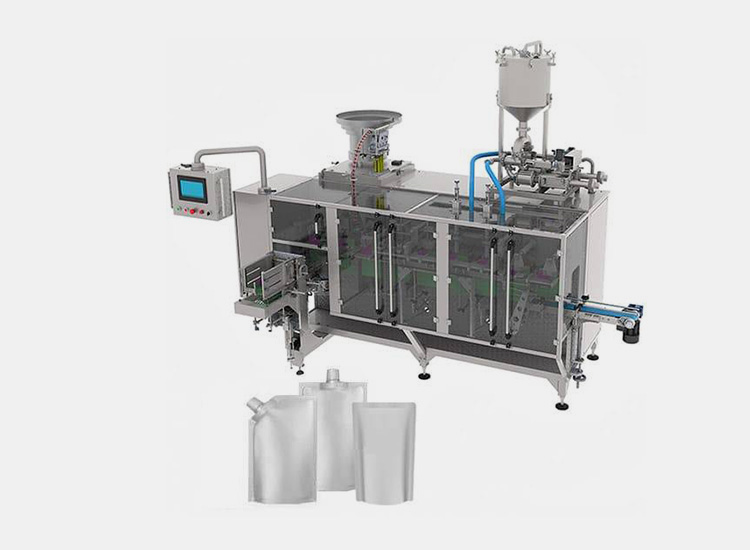 Image of an automatic doypack machine photo credits: nhmpak.com
Automatic doypack machines are designed to produce large numbers of packages with minimal human labor. These machines can create packaging from a roll of pre-printed film and fill it with product while simultaneously sealing the package.
Semi-Automatic Doypack Machines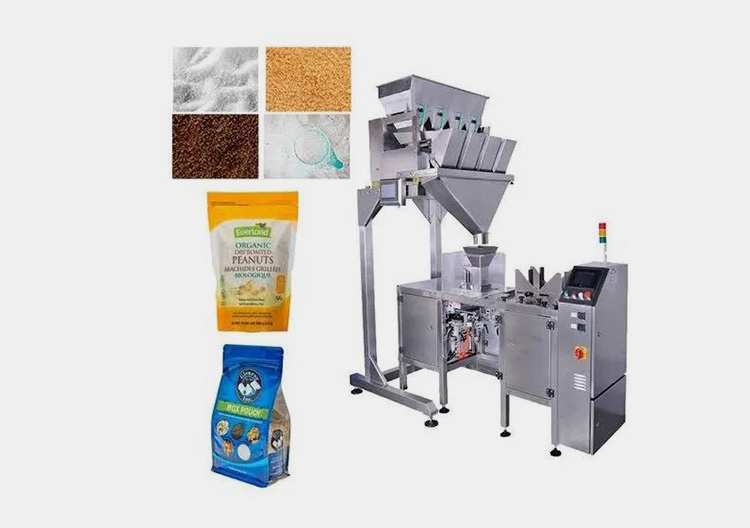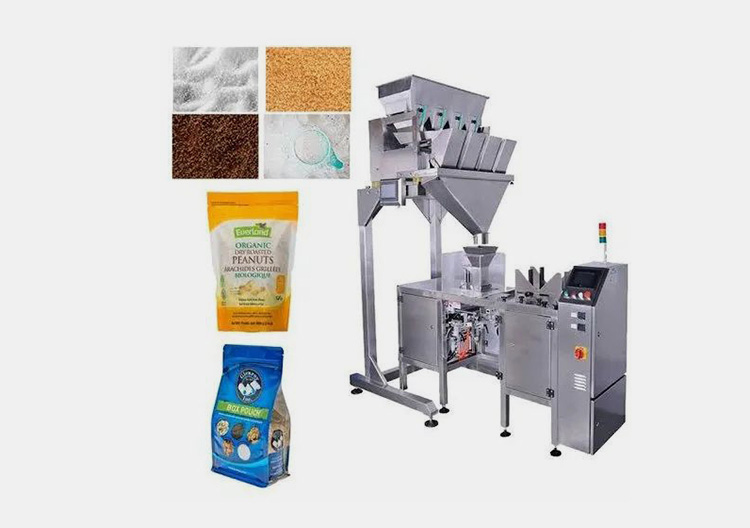 Image of a semi-automatic doypack machine photo credit: sealingwell
Semi-automatic doypack machines offer the advantages of an automatic machine with the flexibility and control offered by manual operation. These machines can be quickly adjusted to suit different package sizes and shapes and can be used for a range of production runs.
12.Are There Any Printing Or Customization Features For Doypacks In A Doypack Machine?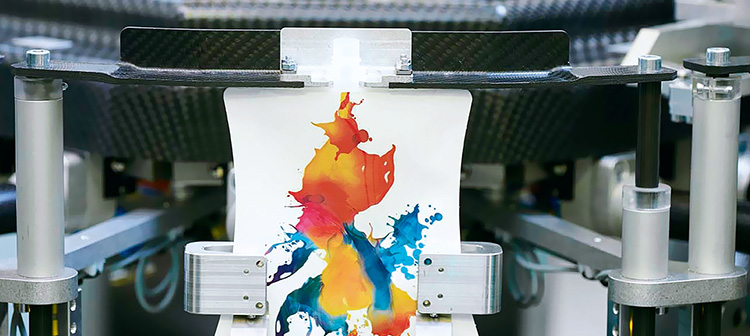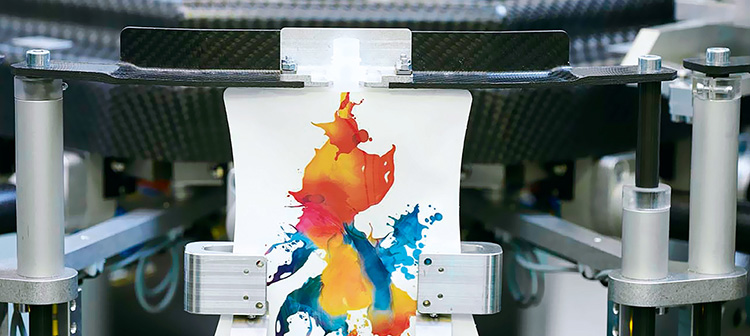 A doypack machine is capable of printing and customization. It can be used to apply text, logos or images directly onto the packaging in order to personalize it for a product or company. This process helps to increase brand recognition and marketing potential.
Additionally, these machines are also capable of applying laser printed labels onto the packaging which can contain nutritional information, bar codes or promotional messages. A doypack machine can also be used to cut and seal the packaging for a professional finish.
13.What Types Of Materials Are Suitable For Use In A Doypack Machine?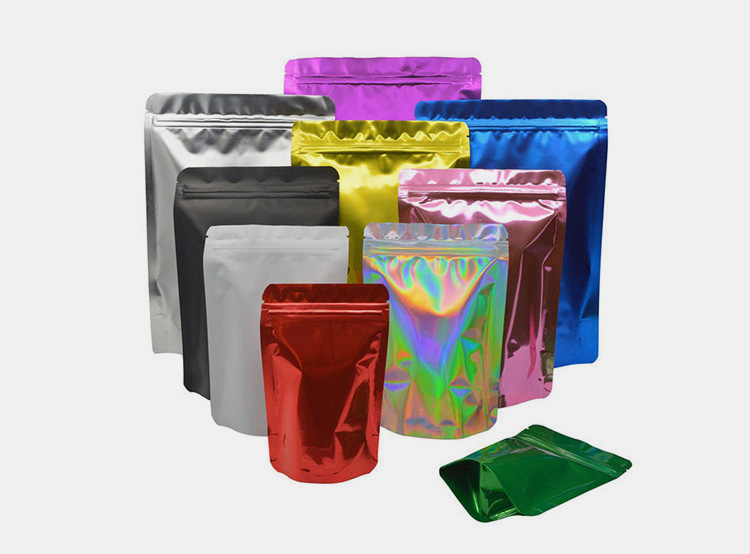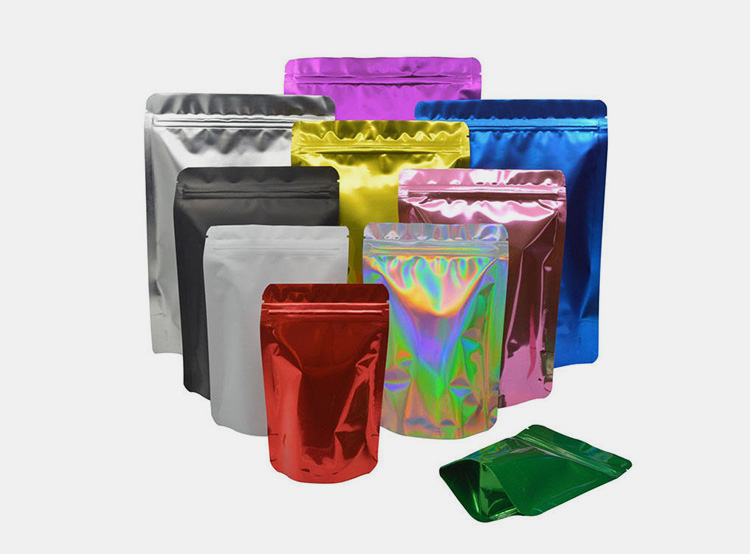 A wide range of films can be used in doypack machines for packaging, from paper to foil and plastic. Films like nylon, polyester, or vinyl provide excellent barrier protection against moisture and oxygen, while also being lightweight and durable. Other films such as PE-coated or metallized PET offer superior product protection, while also being cost-effective.
14.How Can You Maintain A Doypack Machine To Ensure Optimal Performance?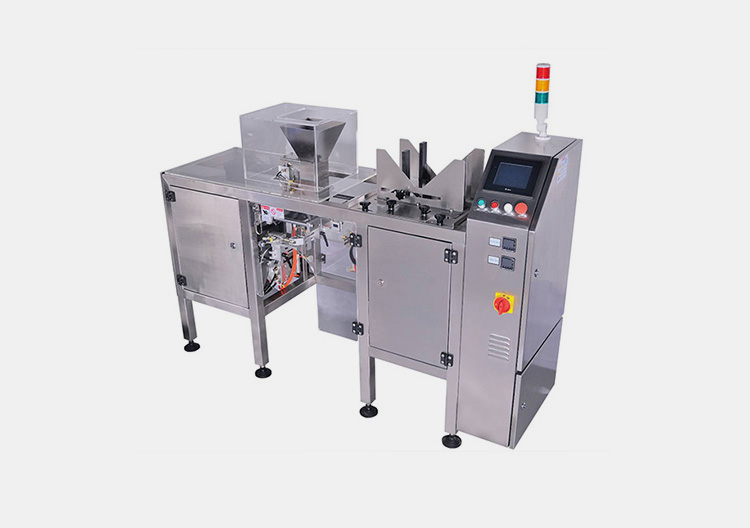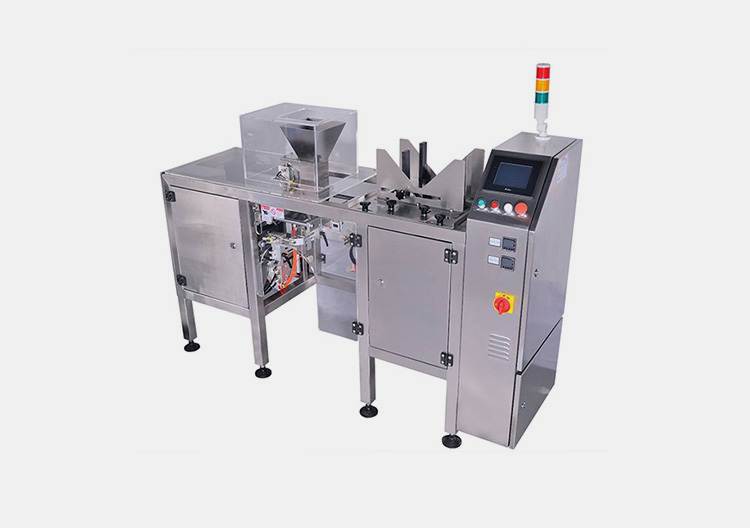 Maintaining a doypack machine is essential to ensure that it operates smoothly and produces high-quality products. Here are some tips on how to maintain your doypack machine for optimal performance:
Clean the packing area regularly - Make sure that you clean any dust, dirt or debris from the packing area of your doypack machine. This will help to keep it running smoothly and prevent debris from getting caught in the packing mechanism.
Periodically inspect parts - Inspect the various components of your doypack machine regularly and replace any worn or damaged parts as soon as possible. This can help to reduce problems later on down the line.
Check for clogs and blockages - Make sure to check the hoses and other parts of your machine for any blockages that may be restricting airflow or otherwise preventing it from working properly. Clear away any obstructions if you find them.
Perform regular lubrication - Lubricate all moving parts on a regular basis to keep them in good condition. This will help to reduce friction and ensure that the machine works properly.
Perform maintenance according to instructions - Make sure you follow all of the manufacturer's instructions for performing routine maintenance on your doypack machine. This can help extend its lifespan and keep it running at its best.
Following these simple tips can help you to keep your doypack machine running smoothly and consistently thus producing high-quality products.
15.What Are The Considerations Before Investing In A Doypack Machine?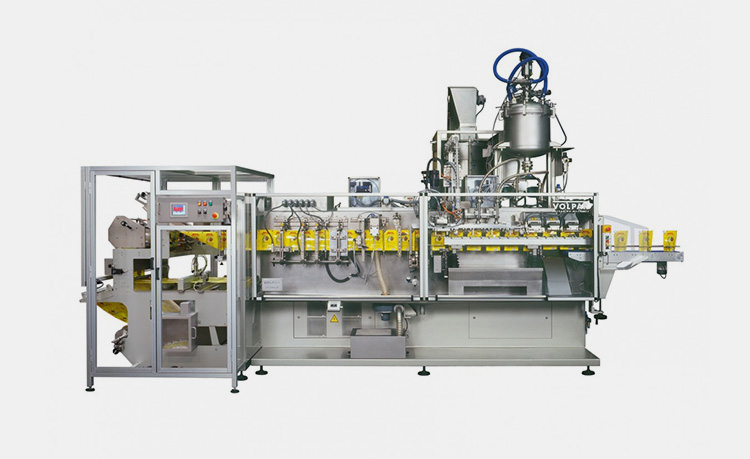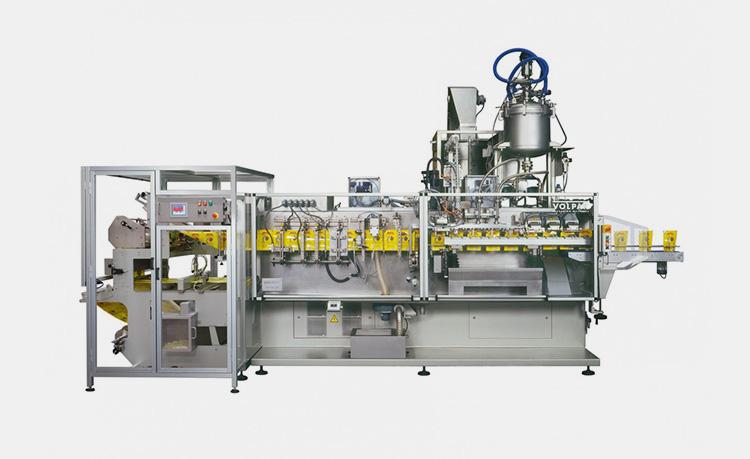 Image of a doypack machine photo credit: fenixsystems
Budget: The budget should be one of the primary considerations before investing in a doypack machine. Doypack machines vary widely in price, depending on features and capabilities, so it is important to determine how much money you are willing to invest before making a purchase.
Size & Capacity: It is also important to consider the size and capacity of the doypack machine. Depending on what type of product you are packaging, you may need a larger or smaller doypack machine to accommodate your needs.
Quality: The quality of the doypack machine is also an essential consideration. It's important to look for machines that are made from high-quality materials and have a durable construction.
Speed: The speed of the doypack machine is another important factor to consider before making a purchase. Different models offer different speeds, so it is important to choose one that can meet your production needs without sacrificing quality or accuracy.
Maintenance: It's important to consider how much maintenance the doypack machine requires. Some models require frequent cleaning and servicing, while others may need only occasional attention. Therefore, it is essential to choose a machine that can be managed with minimal effort.
Warranty: Finally, you should consider the warranty offered with a doypack machine before making the purchase. A good warranty will ensure that any issues with your machine can be dealt with quickly and easily. Look for machines with a long-term warranty that covers parts and labor costs in case of unexpected repairs or malfunctions.
CONCLUSION
The doypack machine is a versatile and innovative solution for packaging products. At allpackchina, we are committed to providing reliable and efficient machinery that meets the needs of our clients. Whether you are looking for a doypack machine for your food products or cosmetic items, we have the expertise to help you find the right solution. With our machines, you can be rest assured that your products will be packaged with precision and efficiency.
CONTACT US
Tell us your raw material and project budget to get quotations within 24 hours.
WhatsApp:+86 18171018586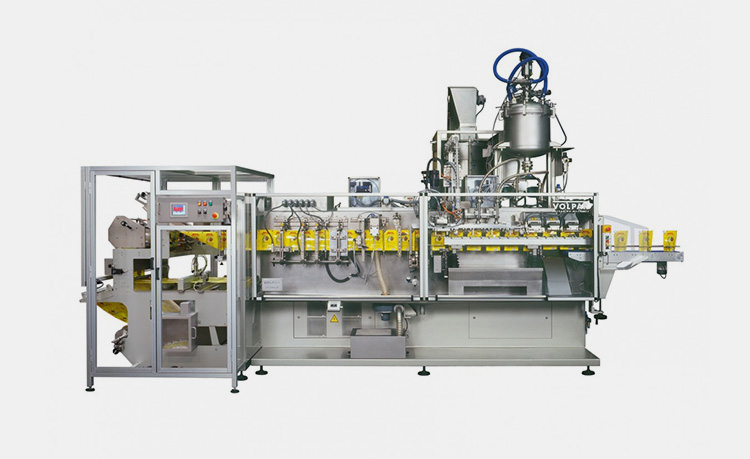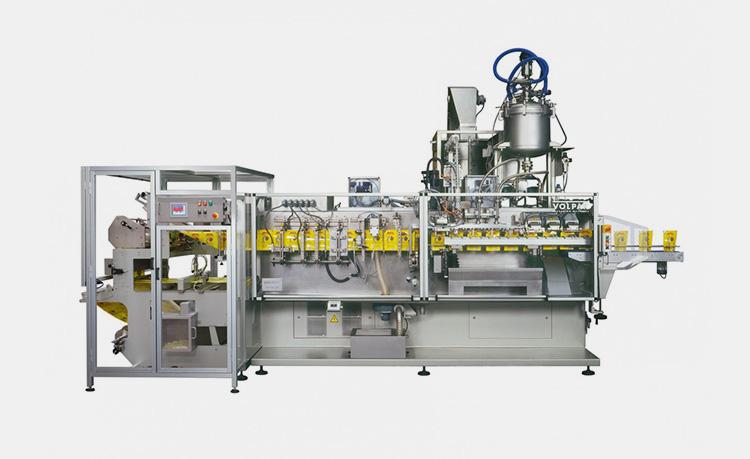 Tell us your material or budget, we'll reply you ASAP within 24 hours