Battery and Wireless Control
Electromagnetic Valve-based Print Head
Non-contact Marking (printing) Technology
EBS Printer
Allpack EBS printers are handheld and designed for your simple and easy operation. It is supporting all kinds of materials printing and coding. The EBS printer has a built-in image reduction function and does not need frequent size adjustment. The printers with its patented print technology replace traditional hand coders such as stencil machines, stamps, and roll coders which are laborious and expensive in use and problematic with ink management. Allpack EBS printer allows for fast and clean printing on various surfaces such as metal, glass, plastic, of course, cardboard using many solvent-based inks in different colors. The EBS printers make durable markings on concrete, concrete pipe, and other construction surfaces. It stores multiple 10-line or 1300-character messages and uses a noncontact print technology so users can mark objects with diacritical national characters.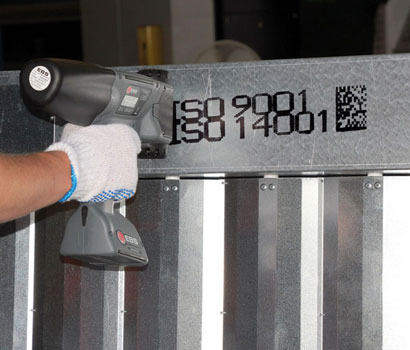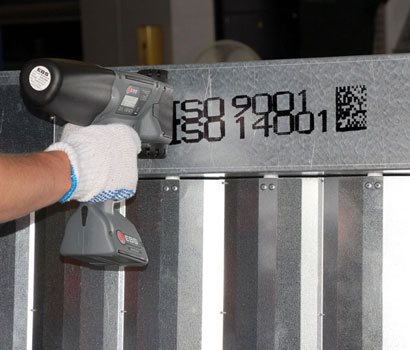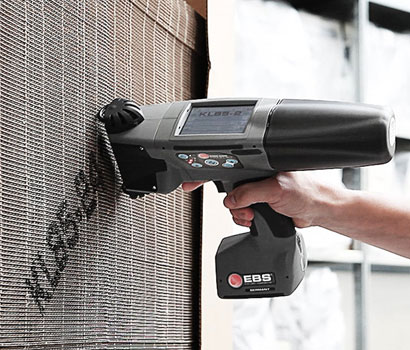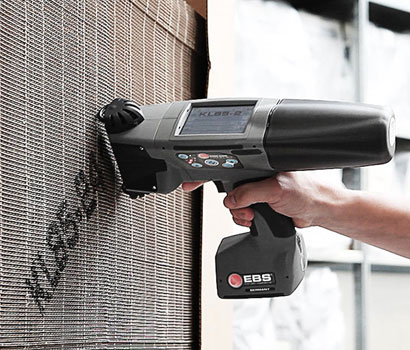 Allpack EBS250 handheld portable ultra-compact inkjet printers are equipped with a print head with electromagnetic valves. This inkjet printer can make and print durable and legible prints on a variety of types of surfaces, smooth, porous, and also uneven surfaces of irregular shapes, such as pipes, barrels, bags, boxes, construction materials, etc. With the non-contact marking (printing) technology, this printer only needs one driving roller to contact to print synchronously. It automatically updates the date and time, lifetime/storage period, and object number (by incrementing or decrementing the counter).
Durable And Legible
Print-head With Electromagnetic Valves
Non-contact Marking (Printing) Technology
Allpack EBS 250 inkjet printers are equipped with an electromagnetic valve-based print head, a battery, and wireless control. This unique device weighing only 1580 grams has been developed for users who use the freedom of marking, coding, and labeling their products at any place and at any time as the major criterion of choice. This inkjet printer is also for users who show a high demand for cost-effectiveness and operating efficiency and at the same time very excessive demand for extended utility functions. Supporting printing of various texts on successive lines or on various object sides.
Battery And Wireless Control
Electromagnetic Valve-based Print Head
Cost-effectiveness And Operating Efficiency