Your Best Laser Cleaning Machine Manufacturer
Simple Operation
Portable Integrated Design
Do Not Damage the Surface
Allpack Laser Cleaning Machine
Allpack laser cleaning machine is a new generation of high-tech products, it is applied to metal surface cleaning, removal paint of metal surface, stains cleaning on the surface, surface coating & cleaning, pretreatment of welding surface cleaning, etc. This machine adopts advanced fiber laser technology and independent research and development system, the working mode can be switched freely according to different application scenarios to realize the functions of cleaning. It has many advantages, which include ergonomic design, high efficiency, high precision, great cleaning effect, environmental protection, simple operation, low consumables consumption, low maintenance cost, etc. The equipment has two operation methods, handheld and automated, can meet different demands. Allpack laser cleaning machine is suitable for a variety of industries such as automobile manufacturing, mechanical processing, electronic processing, cultural relic repair, shipping, food processing, petrochemical and so on.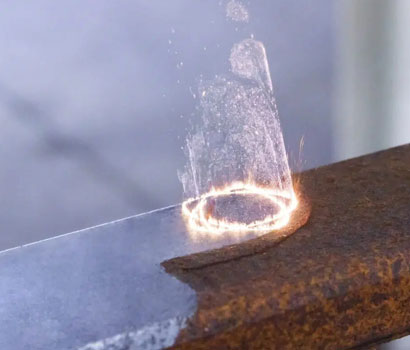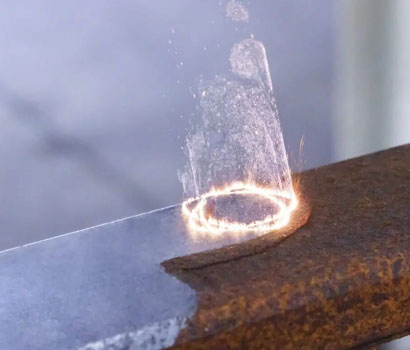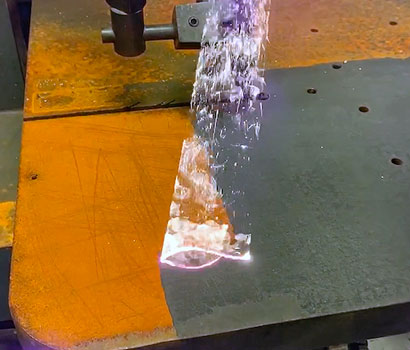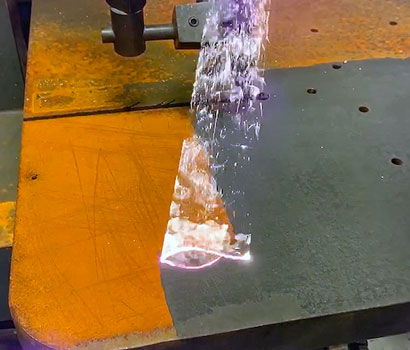 Allpack laser cleaning machine RMD-HST is used to clean all kinds of metal surfaces, to remove the dust, rust and dirt, it has stable laser cleaning system, high cleaning efficiency and optional mobile battery module, can ensure a perfect cleaning effect. The machine has multiple cleaning modes and low power consumption, ideal for industrial applications. This equipment is always used in nuclear power industry, transportation industry, auto parts industry, railway industry, food & beverage factory, manufacturing plant, energy & mining industry, building material shop, etc.
Multiple Core Functions
One-handed Operation
Standard Cleaning System
Allpack laser cleaning machine ASG-500 can be applied in seam cleaning, surface paint cleaning, sealing ring mold cleaning, tire mold cleaning, optical fixture cleaning, laser rust removal, food container cleaning, laser degreasing, insulation cup paint removal, titanium alloy cleaning, etc. This machine is a fully integrated mobile device, has high cleaning speed, can deal with all kinds of difficulties. It is commonly used in manufacturing industry, metal industry, transportation industry, construction industry, auto mobile industry, new energy industry, aerospace industry , shipping industry and so on.
One-touch Operation
USE Directly on Power
New Generation Cleaning Head
Allpack RM series laser cleaning machine has modern appearance and high grade quality, it is applicable for metal materials such as stainless steel, carbon steel, aluminum, titanium and so on. This machine adopts the advanced laser source, laser optical scanners and control system to meet the requirements of metal surface cleaning process. It can be used for various application such as heritage restoration, shipping, environmental protection, rail transit, high-end machine tools removal and coating, lithographic surface treatment, oil removal, pretreatment, paint removal, rust removal,etc.
Accurate Cleaning
Stable Laser System
Alarm Protection Function
Allpack laser cleaning machine RMD-HST can efficiently remove resin, oil stains, stains, dirt, rust, coating, plating, and paint on the surface of the workpiece, meeting the cleaning requirements of complex shapes and fine positioning in the industrial processing field, achieving a cleaning effect with higher cleanliness. It can evaporate or peel off the dirt, rust or coating on the surface, and effectively remove the attachments or surface coatings on the cleaning object at high speed to achieve the function of cleaning. This machine is widely used to deal with metal, stone, rubber and so on.
Fast Cleaning Speed
High Cooling Capacity
Accurate Temperature Control