Your Perfect Sachet Machine
Servo Motor Tractor
Linear Type Structure
Advanced Photoelectric Sensor Tracking System
Allpack Sachet Machine
Allpack Sachet machine is perfect for packing a variety of products including ketchup, ground coffee, salt, sugar, powder, spices, black pepper, and almost anything else that you can imagine. It can automatically produce square or rectangular 4-sided sealed sachets packets. The sachet machine is an economical sachet packing machine that is both dependable and easily versatile. Sachet machines are equipment that is used to package different materials including powder, beauty products, kitchen holds items and many more. For various levels of automation, this product category comprises equipment that forms, fills, seals, wraps, cleans, and packages. Sorting, counting, and accumulating machines are also included in packaging through sachet machines. Allpack sachet machines can automatically finish sachet forming, pouch making, dosing, and filling packing processes. The sachet machine can offer you the 3-side seal, 4-side seal, irregularly shaped sachet, doypack, etc.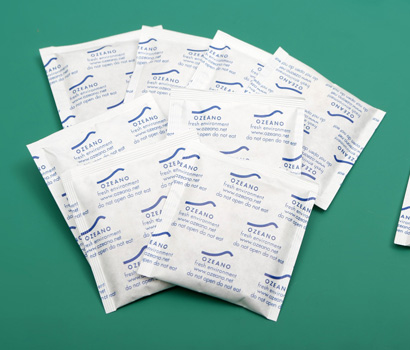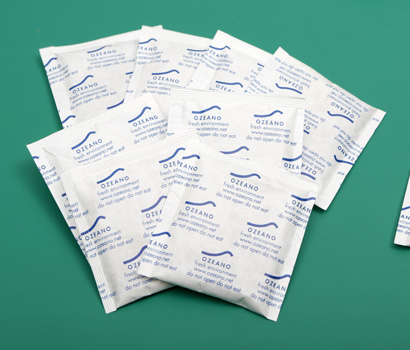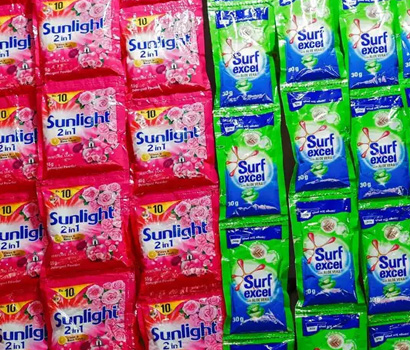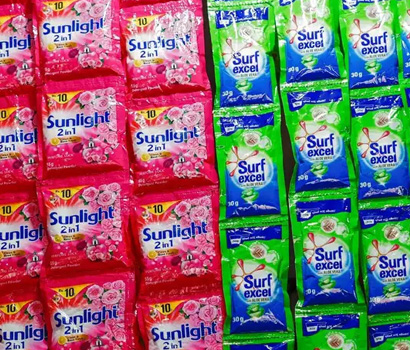 Allpack APK-110 sachet machine is the best packaging solution for small sachet fast packaging and it can automatically finish sachet forming, pouch making, dosing and filling packing processes. With the PLC programmable computer control system and photoelectric sensor, encoder, and frequency converter, this sachet machine is reliable with high integration. Equipped with an advanced photoelectric sensor tracking system and servo motor tractor, it can ensure precise bag width and film position. With flexible filling devices, this machine can be applied for the packing of juice, yogurt, syrup, coffee powder, detergent powder, coffee beans, peanuts, etc. The products made by the machine are featured with high strength of seal, good reliability, and good appearance.
Servo Motor Tractor
PLC Programmable Computer Control System
Advanced Photoelectric Sensor Tracking System
Allpack APK-130 sachet machine is suitable for filling and sealing granules, sugar, milk powder, honey, syrups, etc. This sachet machine can automatically complete the product feeding, measuring, bag forming, filling, sealing, coding and finished product discharging, etc. It can also realize automatic completion of alignment color code recognition according to your requirements. This machine is widely used in the automatic packaging of non-tacky granule materials in food, pharmaceutical, and chemical products. With the vertical and horizontal sealing independent digital temperature controller, this machine makes the heating temperature intuitive and accurate.
Smooth Performance And Low Noise
PLC Programmable Computer Controller
Automatic Completion Of Alignment Color Code Recognition
Allpack APK-180 sachet machine is specially designed for packing and sealing middle and small-size bags. With the dual filling station and twin-link function, this machine is excellent for high-speed packing requirements. Adopting the 304 Stainless steel housing and contact parts that comply with GMP requirements, guarantees your product hygiene and security. Designed in a linear type structure, this sachet machine is easy for your installation and maintenance.
Dual Filling Station
Twin-link Function
Linear Type Structure
Allpack APK-180T sachet machine is an ideal packaging machinery for pesticides, medicine, foodstuff, and cosmetic products. By applying heat sealing material as outer packaging, this sachet machine uses composite fillers to conduct the filling of three-sided sealing and four-sided sealing for powder, granule, liquid, and paste. The production speed of the sachet machine is fast, and the size change is simple. The packaged product is flat and beautiful. All parts in contact with the material are made of high-quality stainless steel, which meets the requirements of GMP requirements.
Easy To Install And Maintain
Simple Structure In Linear Type
High Reliability And Intellectualized Degree
Allpack APK-210D horizontal sachet machine is an ideal packaging machinery for pesticides, medicine, foodstuff, and cosmetic products. With the servo motor control, it can make your packing more digital and convenient to control the machine. There are balance self-adjusting and pressure well-distributed on the bottom sealing and vertical sealing device, which make the product good looking and good sealing strength of the pouches. The sachet machine can automatically complete the bag-making, filling, sealing, and coding-printing as a whole.
Servo Motor Control
Easy To Install And Maintain
High Reliability And Intellectualized Degree
Allpack APK-240 sachet machine is suitable for filling and packaging foods, beverages, nutrition, pharmaceuticals, etc. With strong hermetic seals and complete flexibility, this machine is designed for flat sachet forming, filling, and sealing from a low-cost film reel, with an optional zipper, spout, hanging perforation, and irregularly shaped pouches, and also available with a duplex output model to achieve high capacity request. The sachet machine can be used for 3-side seals, 4-side seals, irregularly shaped sachet, doypack, zipper bags, corner & top spout pouch, and hanging hole pouch. etc.
Dual Filling Station
Duplex Output Model
Strong Hermetic Seals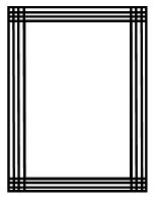 sachet with several bars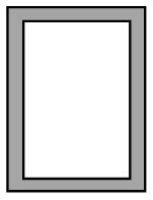 sachet with flat seals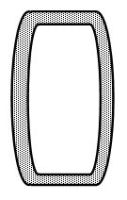 shaped sachet with crosswise corrugation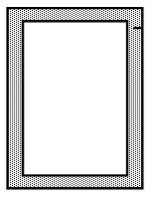 sachet with standard tear-off cut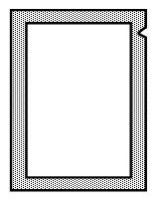 sachet with tear-off notch
Sachet Machine: The Complete Buying Guide In 2023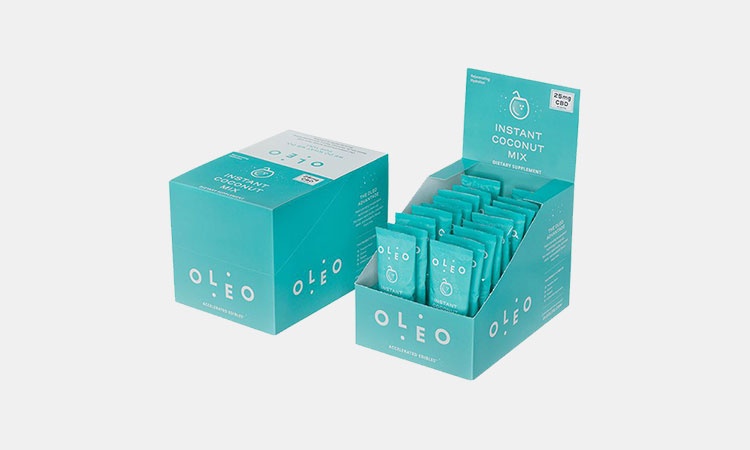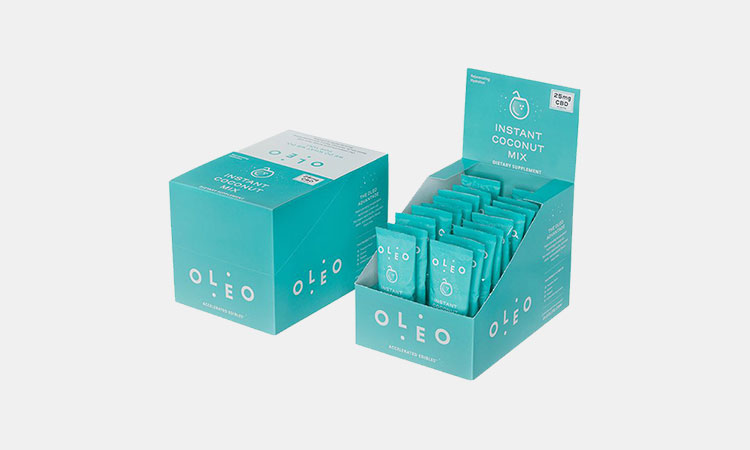 What can a sachet machine offer you? Have you ever noticed the sachet packaging and application in your daily life? Before investing in sachet machines, do you know what they are used for and their price? Sachet machines have an extensive range of uses and designs. They can provide you with very detailed flexible packaging requirements. There will be differences in purpose and function between different sachet machines. With this complete buying guide, you can get a totally new understanding of the sachet machine. Let's try it now!
Add a header to begin generating the table of contents
1. What Are The Sachets And Sachet Packagings?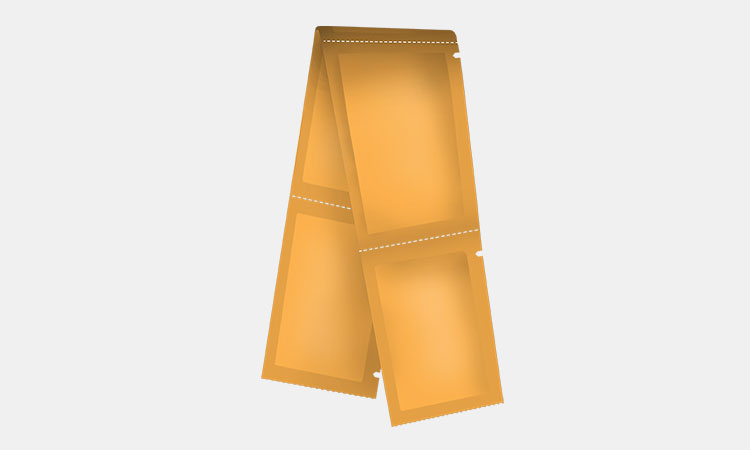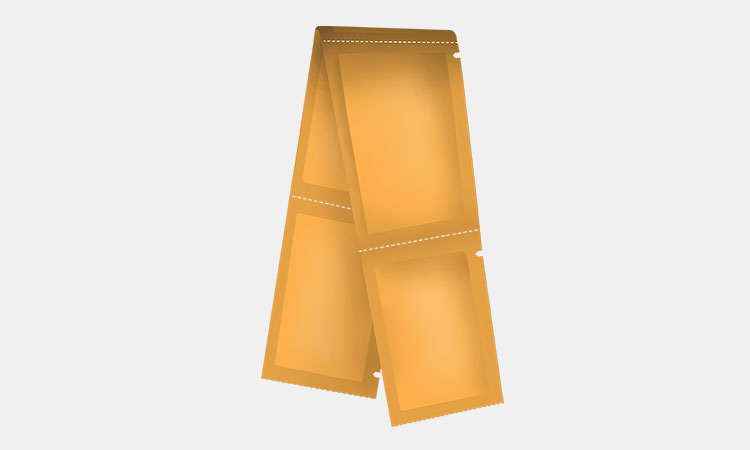 Sachet refers to a small closed container made of paper or plastic, containing a small amount of something, usually enough for only one occasion, like a small bag or packet. Its shape is basically rectangular or square.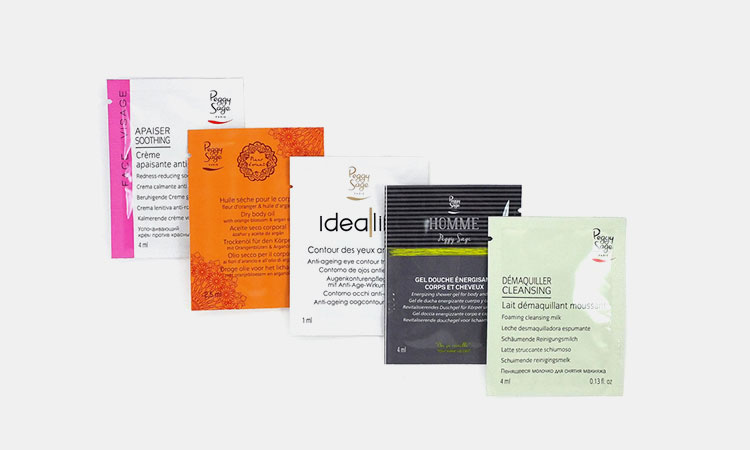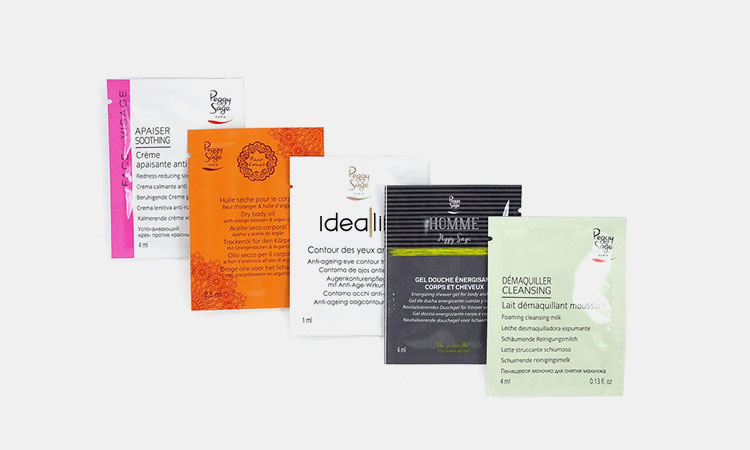 Sachet packaging refers to a technique of filling and packaging different powders, condiments, liquids, and granules into the sachets by a sachet machine or human work. They are usually sealed on three or four sides.
The sachet packages are usually used for single-dose applications of multiple products such as instant coffee, condiments, medicinal powders, shampoos, face creams, etc.
2. What Are The Types Of Sachets And Their Sealings?
Even sachets have different shapes and sizes. The flexibility of using sachets can help you effectively optimize your market and strengthen your brand image.
Different Shapes of Sachets:
Standard Sachets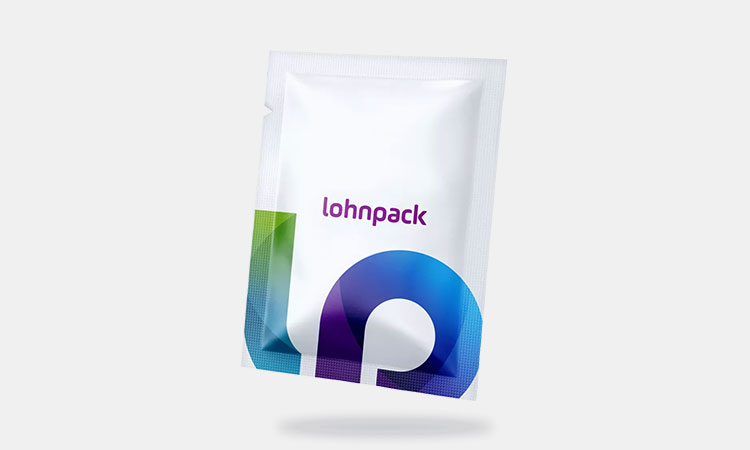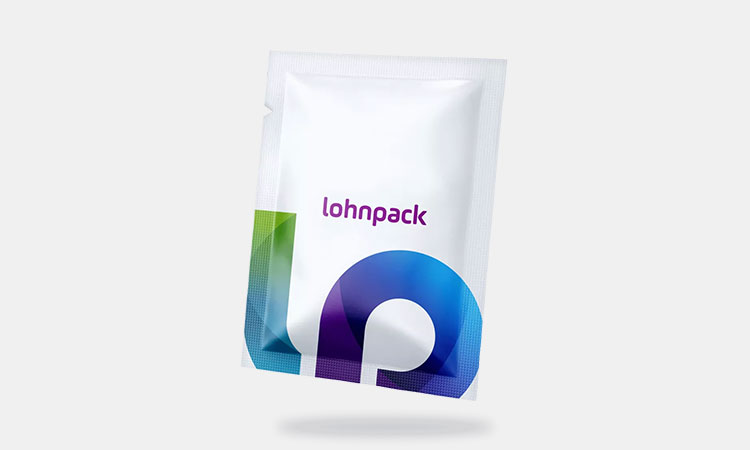 Standard Sachets -sourced: lohn-pack
The standard sachets take the form of a traditional four-side seal. It can bring you fantastic cost-effectiveness, and it can be used for good packaging of most products. The rectangular shape of the standard sachets is good for reducing the waste of plastic films.
Contour Sachets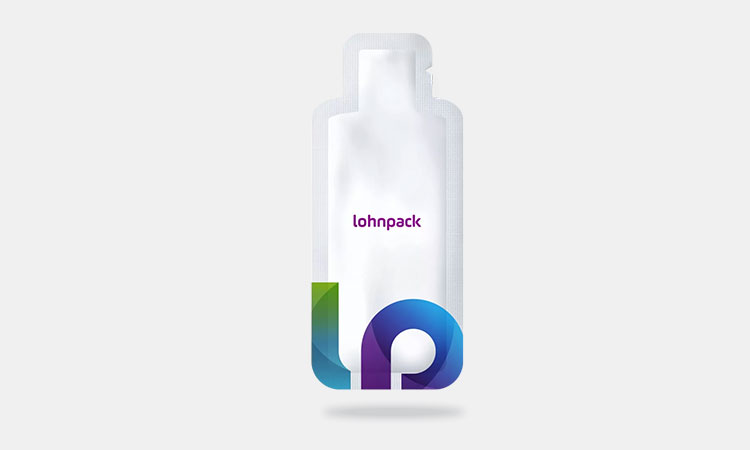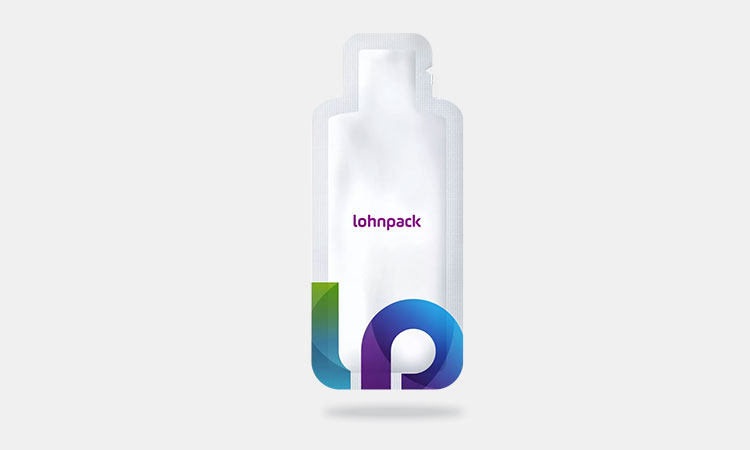 Contour Sachets -sourced: lohn-pack
Contour sachets do not use the four-side sealing technology of the traditional square outline, but the four-side sealing of the contour form. This can make your packaging form more novel and exciting.
Onpack Sachets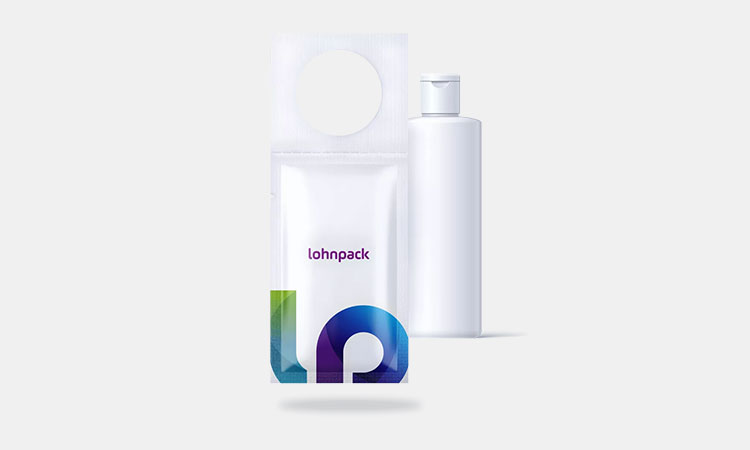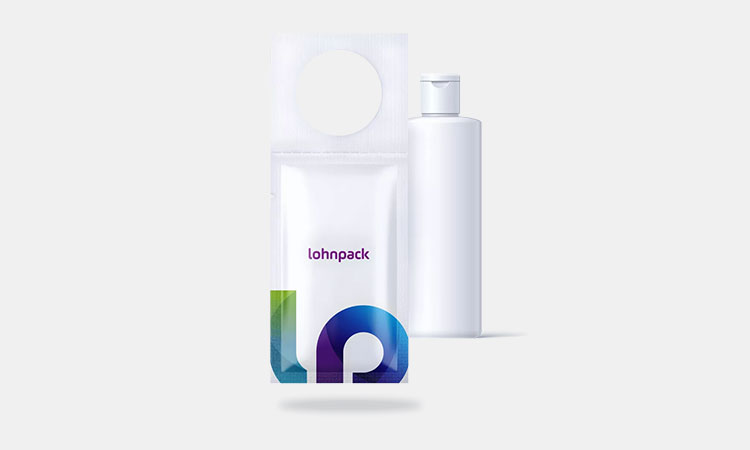 Onpack Sachets -sourced: lohn-pack
Onpack sachets are usually perforated above the seal. This perforated design facilitates product display on the hook. Or it is convenient for the product to be hung on the genuine product as a gift for bundled sales.
Multiple Sachets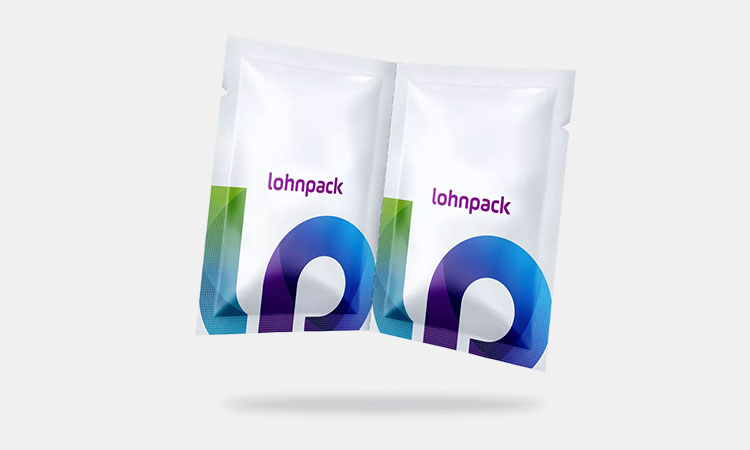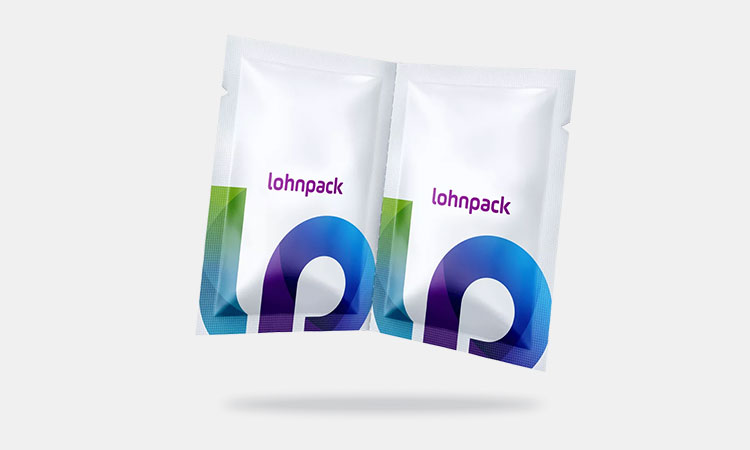 Multiple Sachets -sourced: lohn-pack
The multiple sachets usually consist of two, three, or four sets of sachets. This combination is often used by consumers for mixed testing between different products. Such as shampoo and conditioner, day cream and night cream, essence and mask, etc.
Irregular Shape Sachet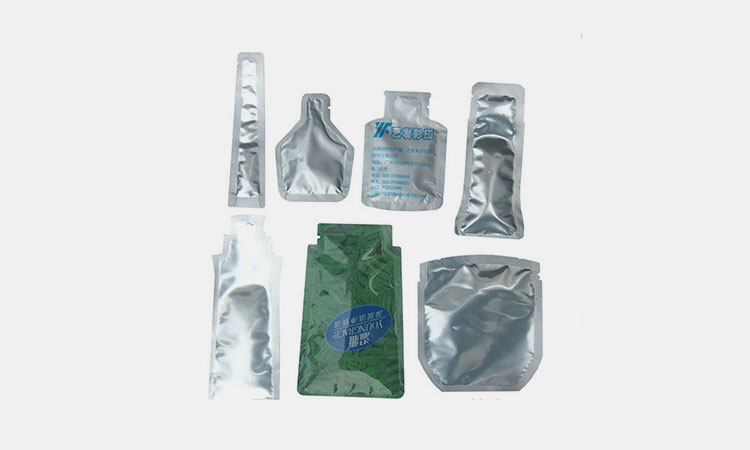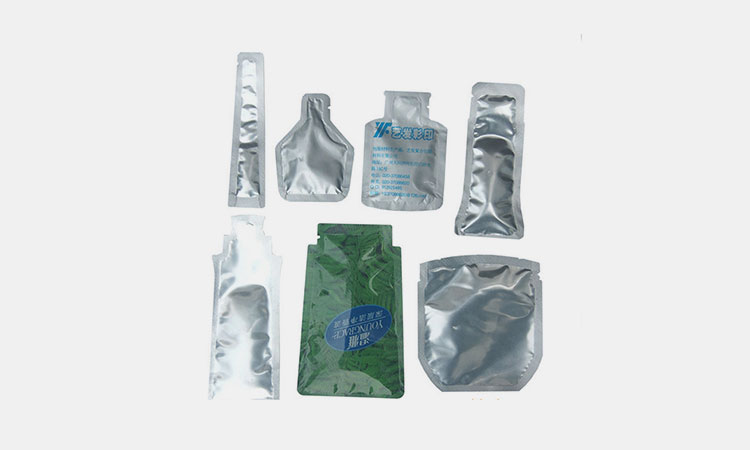 The irregular-shaped sachets can be any shape. It can be customized for the products you need to pack.
Different Sizes of Sachets: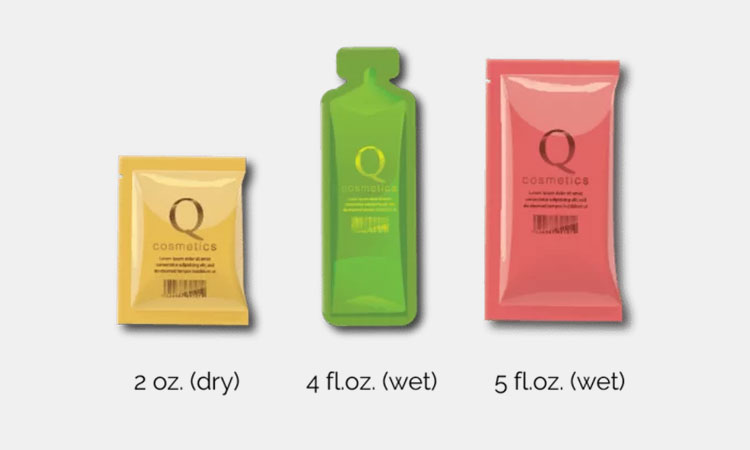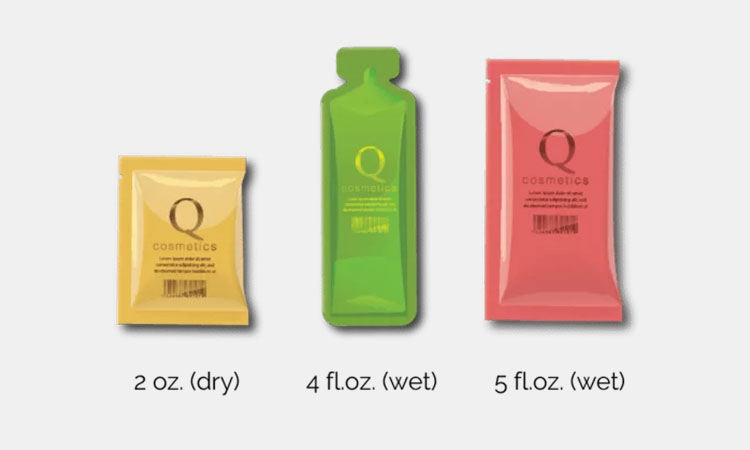 Sachet sizes depend on your needs and it is customizable. The usual sizes for your choice can be 36mm, 70mm, and 90mm wide, and 40mm to 120mm in length.
Sealing Types Of Sachets
The sealing types for sachets include three-side seals, four-side seals, or back-seal.
Back Seal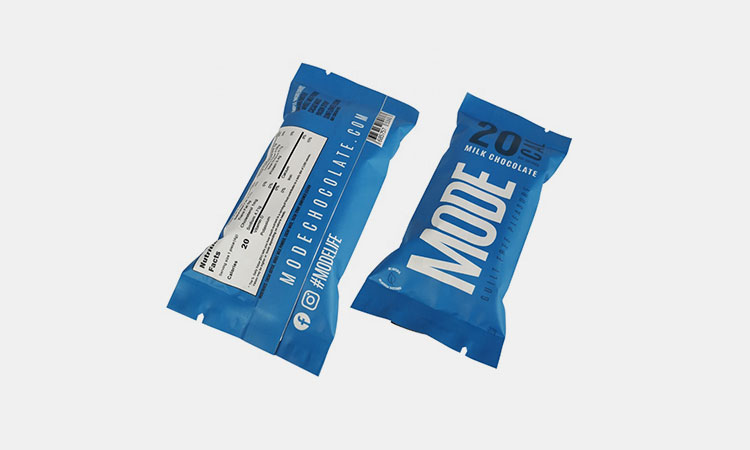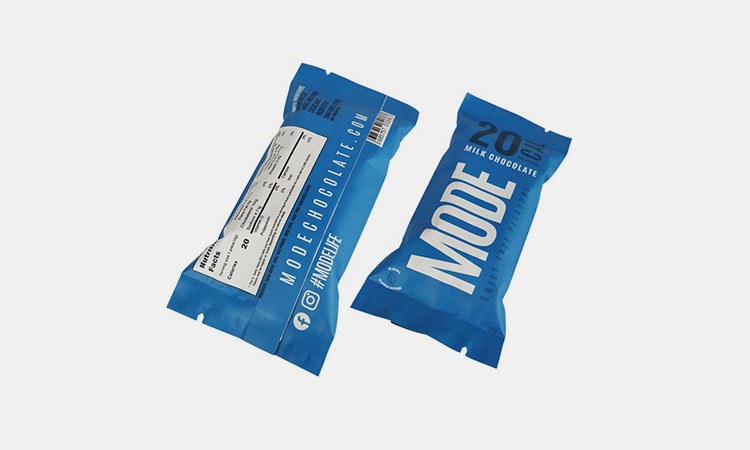 The back seals of the sachet are usually used for powders and liquids packaging. It is sealed along the bottom with a central seam at the back. The most common products are honey, protein powder, instant coffee, herbs, supplements, etc.
Three-side Seal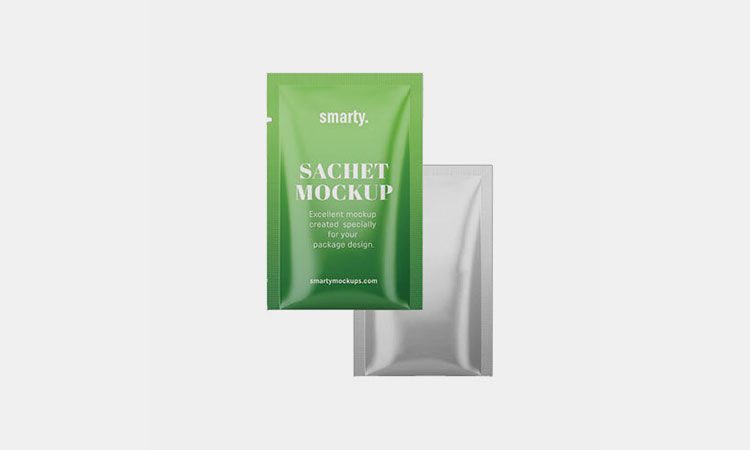 The three-side seals are usually used for packaging nuts, coffee, grains, snacks, etc. They are three-sided sealed with one part folded. The bottom is always the part folded for stable settling.
Four-side Seal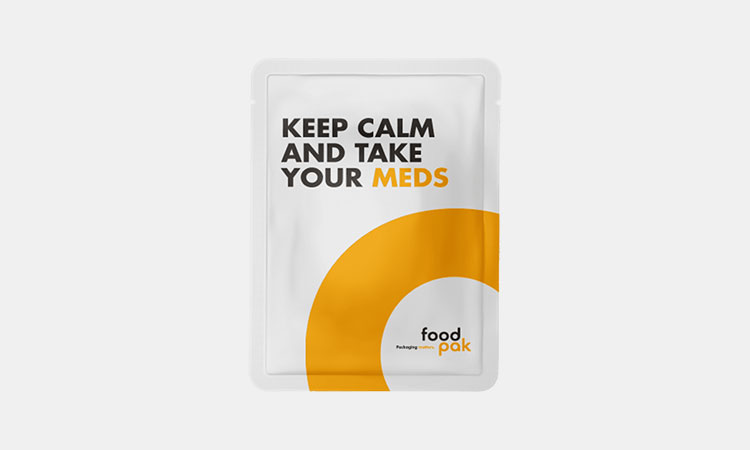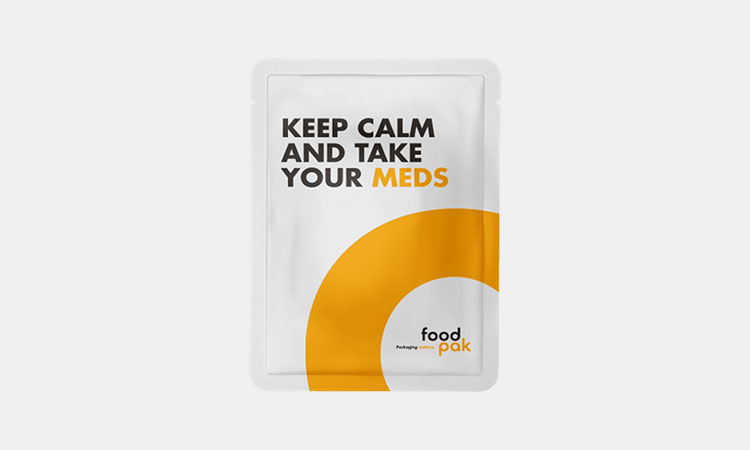 The four-side seals also are called the flat sachet. They are sealed with all four sides with a high degree of protection effects.
3. What Are Sachets Made Of And The Uses Of Sachet Packaging?
Most sachets are usually made of paper, plastic films, cellulosic, and aluminum foil. Different material applications generally depend on the material being packaged.
Paper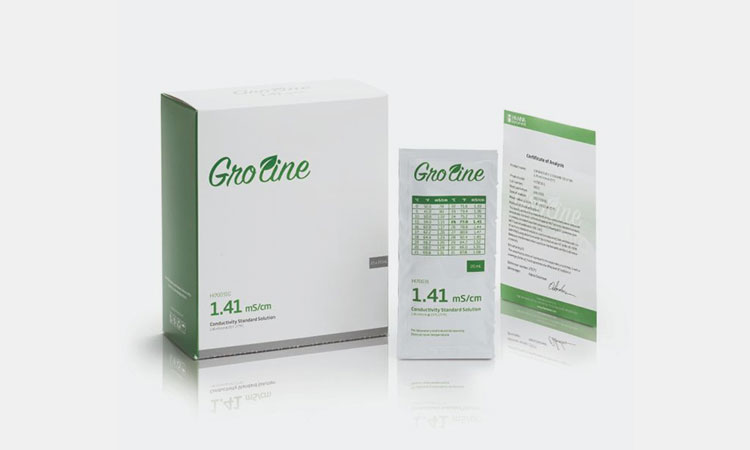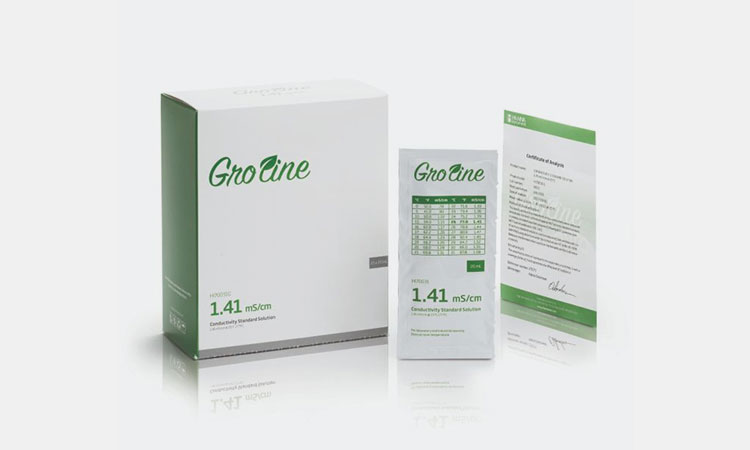 Paper sachets are easy to tear and are dis-solvable material. It is very environmentally friendly and healthy. Usually used for packaging medicine or food, such as effervescent and sugar.
Plastic Film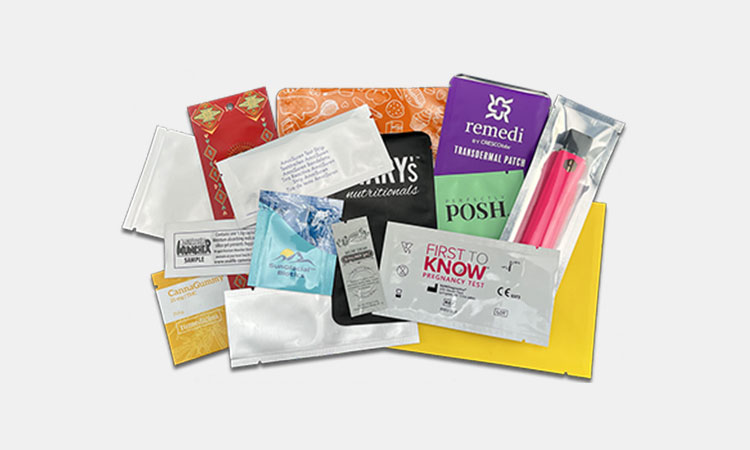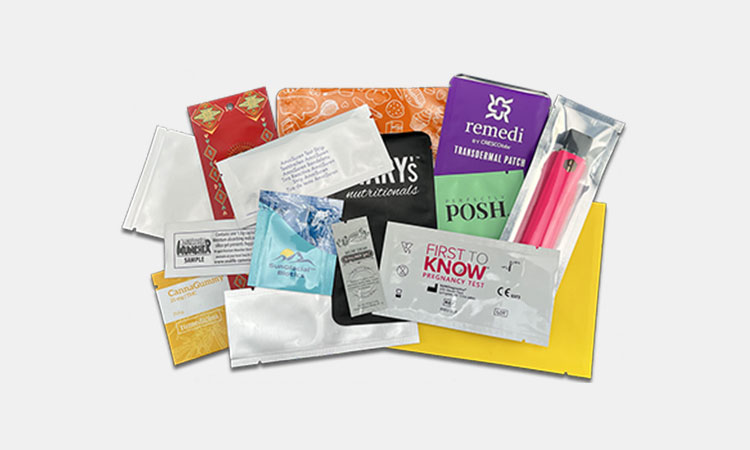 Plastic films are rich in types and widely used. They mainly include polyethylene, polypropylene, and polyester. It can protect products well, isolate bacteria, and can be suitable for packaging all products.
Cellulosic Film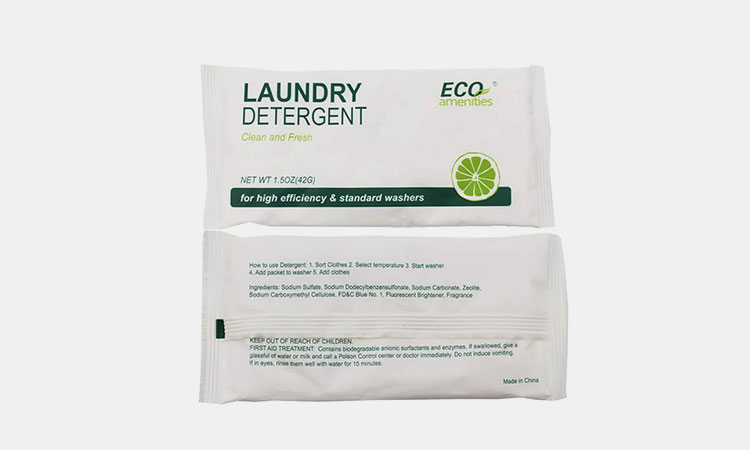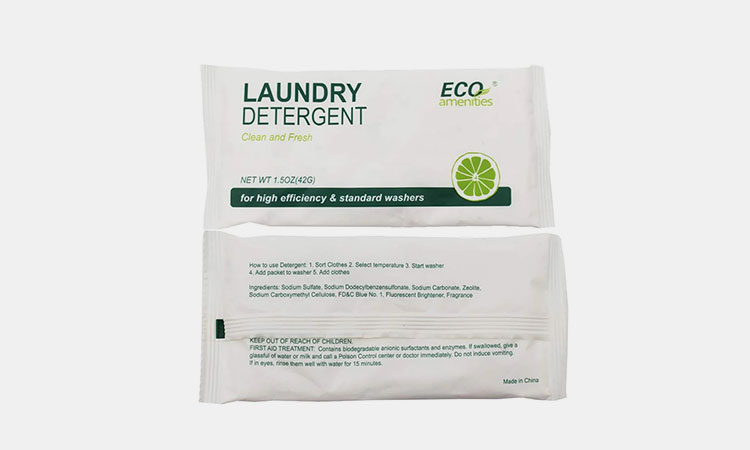 Cellulosic films are made from raw materials of wood, cotton, etc. This material is strong and environmentally friendly for keeping products a long shelf life with a high level of decontamination. It is suitable for packaging dry and greasy products, such as nuts, cereals, coffee, condiments, and raisins.
Aluminum Foil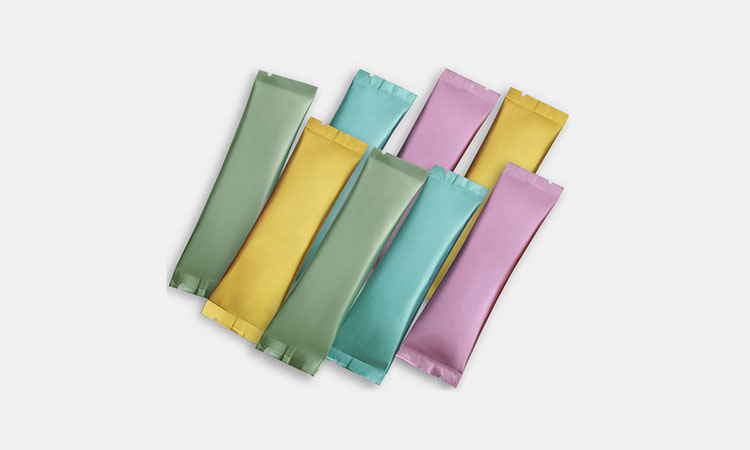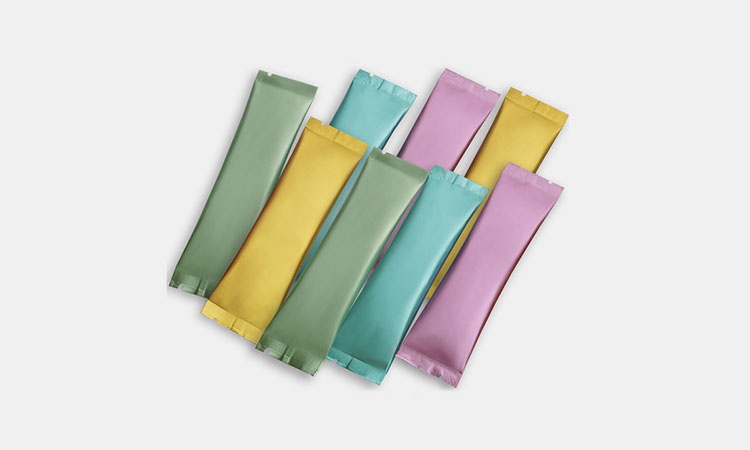 Sachets made of aluminum foil are high barrier and water resistant. This material is highly resistant to oxygen, moisture, and light. It is suitable for packaging products with high protection. Such as medical appliances, vacuum-packed food, etc.
Uses Of Sachet Packaging
Sachet packaging is compact and convenient. It not only can avoid the waste of packaging materials, but also improve the utilization rate of products. It is not only convenient to carry for travel and business trips, but also provides trial and error opportunities for consumers with a trial mentality.
It can be applied to packaging:
Solid Items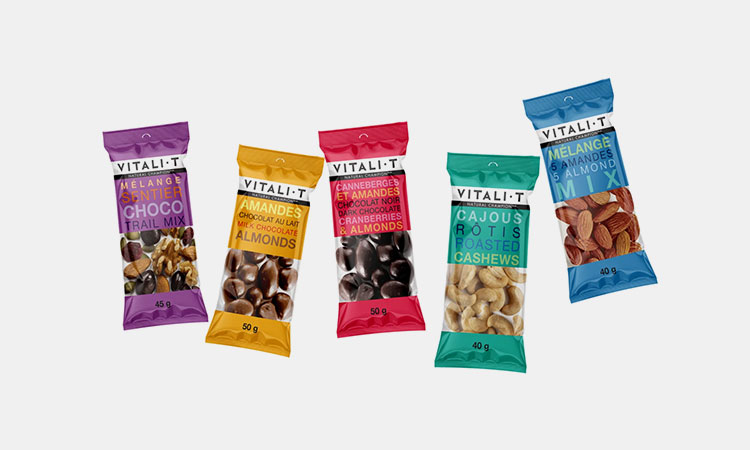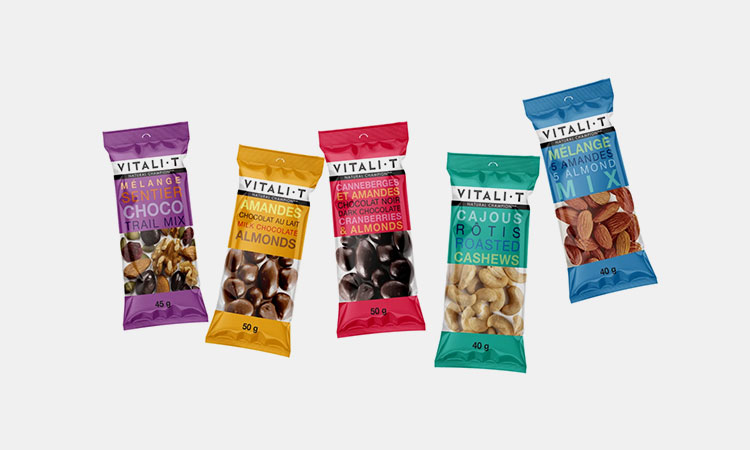 Sachets now are widely applied for packaging solid items such as seasoning packets, hot pot bases, pickles, nuts, gummies, and more. Sachets are required for flavor packs in portion packs and ready-to-eat products. It can be eaten fresh in small portions.
Powders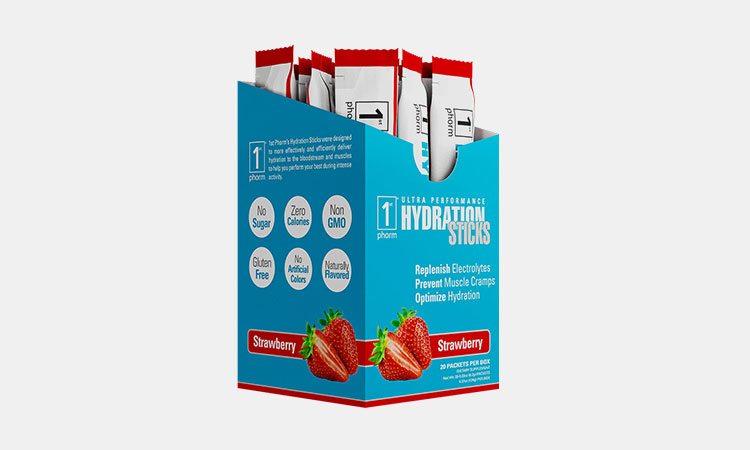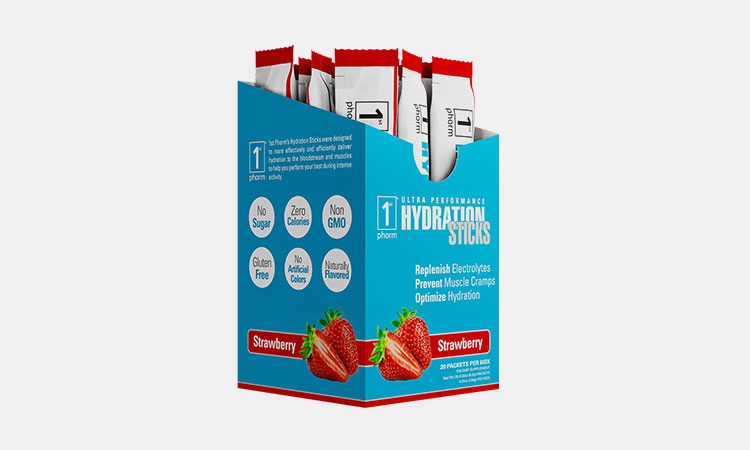 Another important application is the packaging of powders. Many powders that need to be consumed in small doses prefer sachet packaging. Such as flour, coffee, tea powder, milk powder, soybean powder, and other materials.
Granular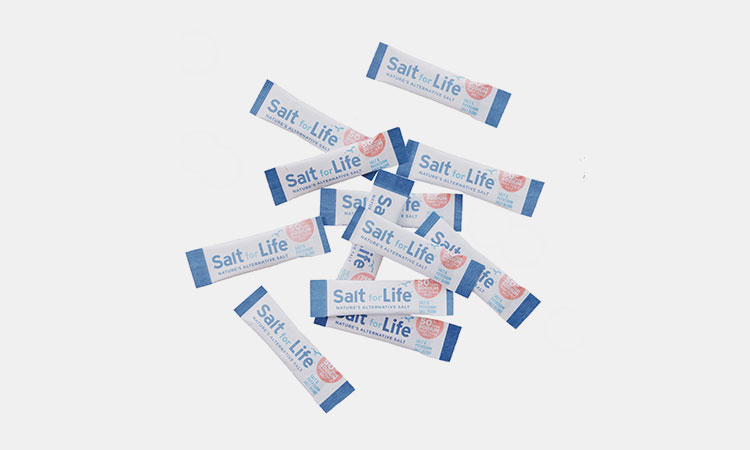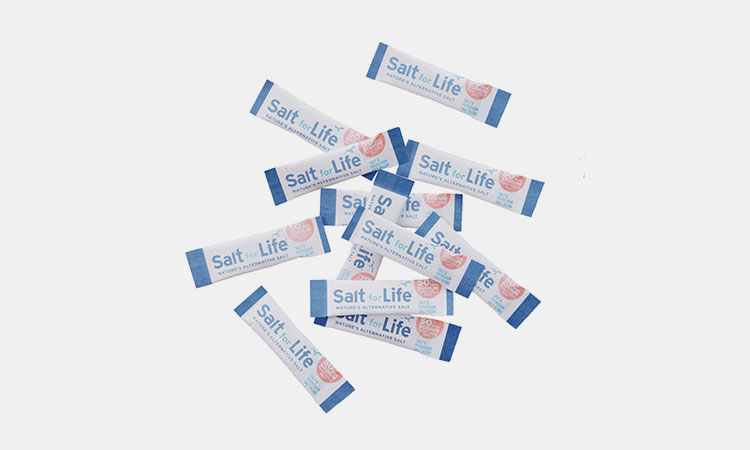 Many fine granular products are also suitable for sachet packaging, such as salt, seeds, plant fertilizers, spices, nutritional supplements, etc. The small-dose packaging is convenient for one-time use and avoids waste of materials.
Liquids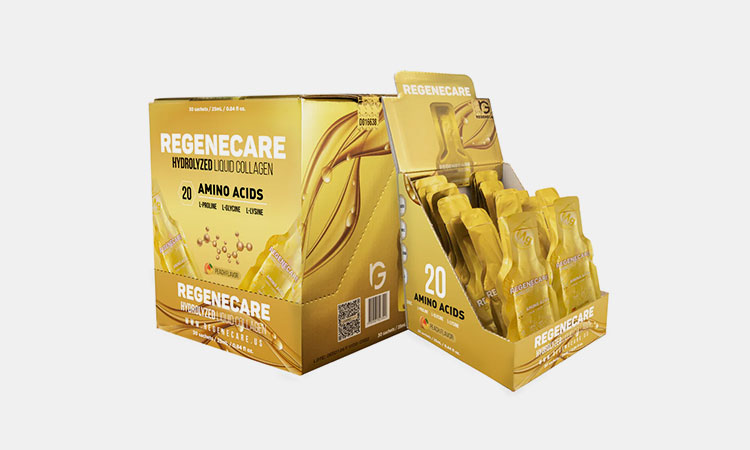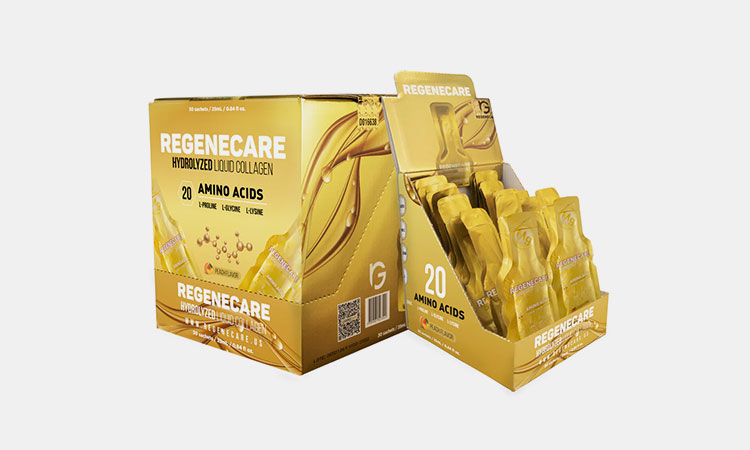 Liquid sachet packages mainly include various fruit juices, nutritional supplements, seasonings, disinfectants, concentrated juices of various vegetables, oral liquids, oils, etc.
Pastes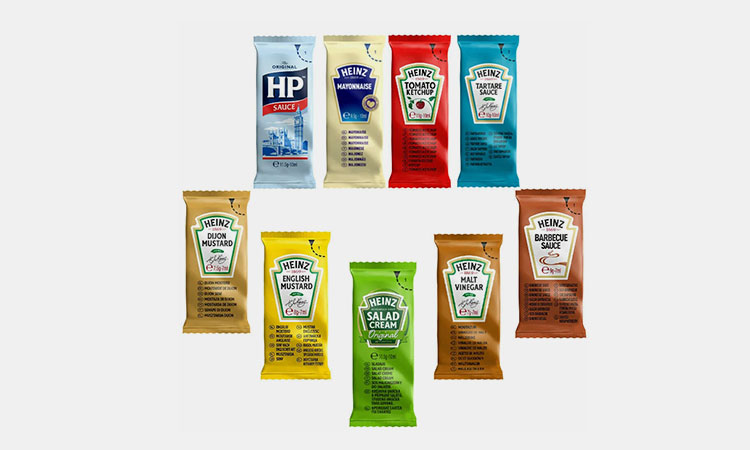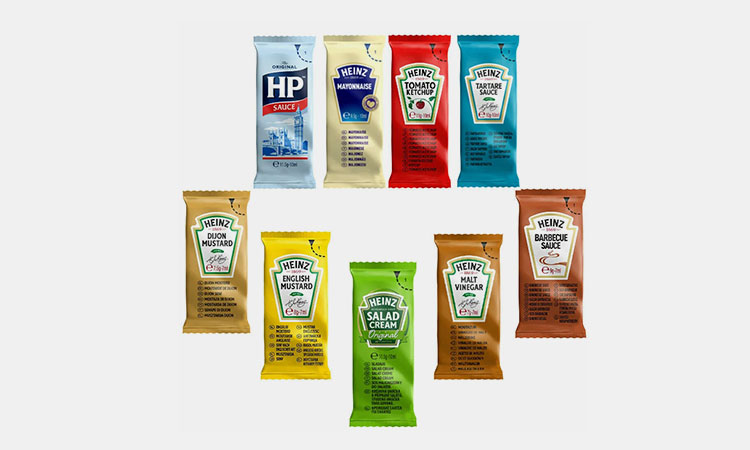 Paste sachet packaging can be used for all kinds of sauces, ketchup, honey, soy sauce, salad dressing, mayonnaise, mouthwash, gel, hand sanitizer, shampoo, cream, etc.
4. What Is The Sachet Machine?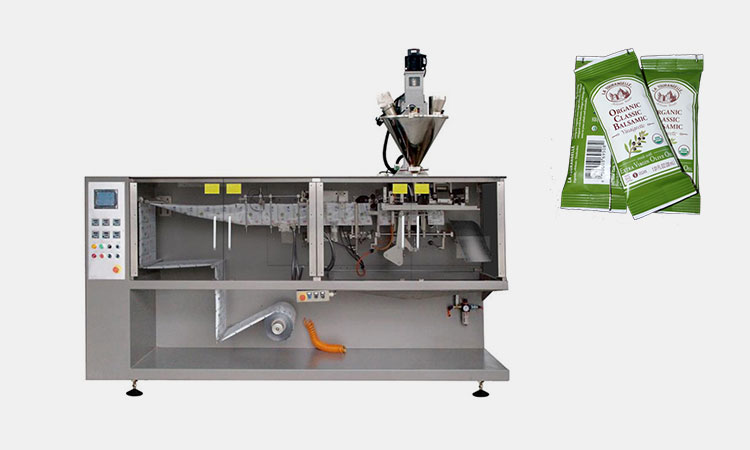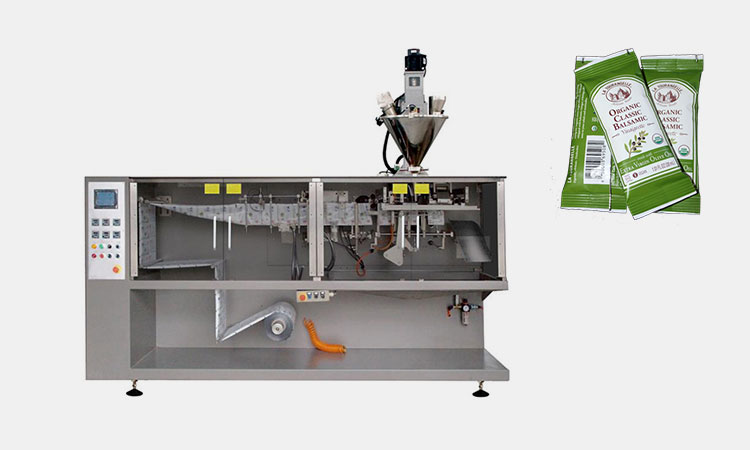 The sachet machine is suitable for packaging and sealing all kinds of products such as sauce, coffee, cereals, shampoo, ketchup, juice, jam, oil, tea powder, honey, etc. It is suitable for a variety of packaging bag styles, including three-sided seal, four-sided seal, stick pouch, etc.
They integrate multiple functions, and they can automatically realize bag making, metering, filling, sealing, date printing, cutting, counting, etc.
5. What Are The Application Of The Sachet Machine?
The Sachet machine is an all-round machine. It is widely used in the food industry, daily necessary industry, chemical industry, pharmaceutical industry, cosmetics industry, electronics industry, and hardware industry.
Food Industry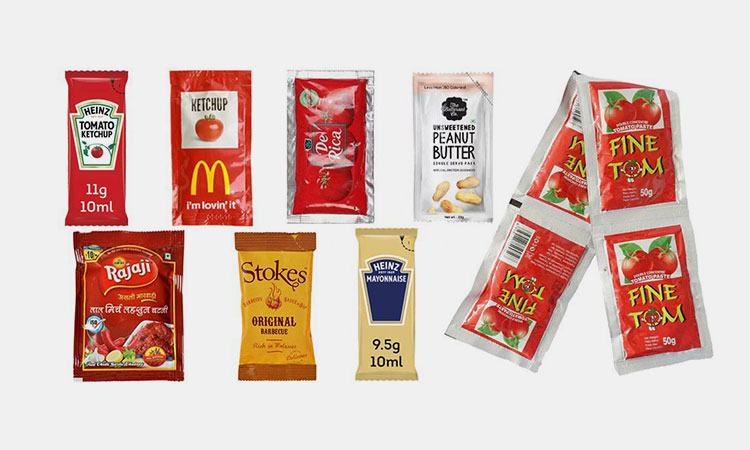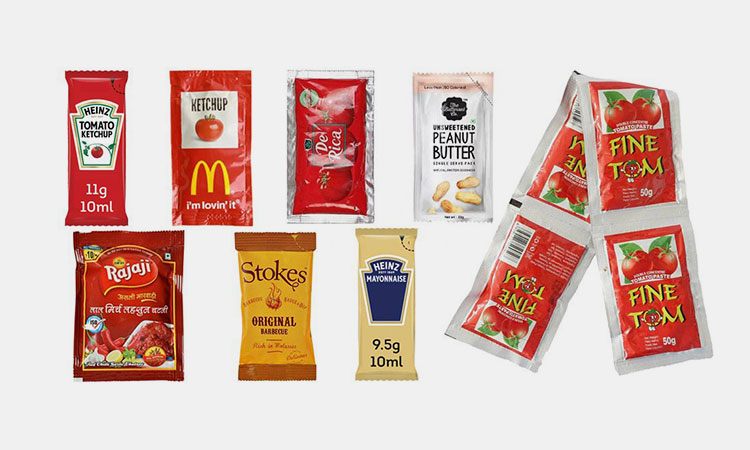 Almost all foods that need to be packaged can be applied with a sachet machine. Common seasonings in life: salt, soy sauce, vinegar, oil, chili powder, mustard, etc.; various powders: tea powder, protein powder, nutrition powder, milk powder, soybean milk powder, etc.;
Various snacks: soft candy, hard candy, nuts, jelly; various sauces: ketchup, protein sauce, salad dressing, beef sauce, etc.; various drinks: fruit juice, honey, concentrated juice, etc.
Daily Necessary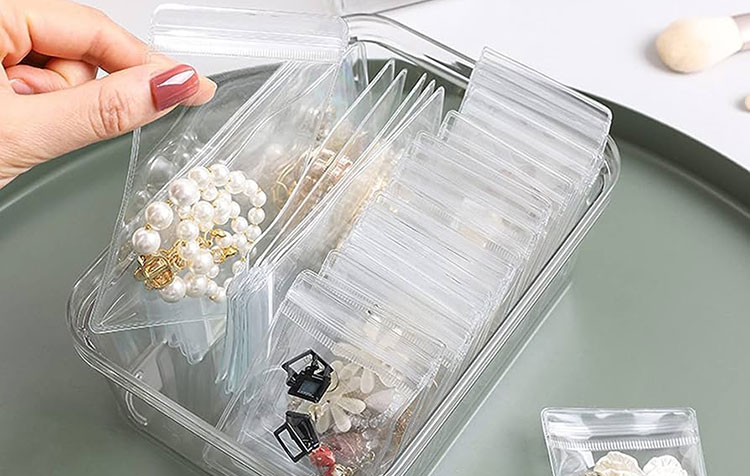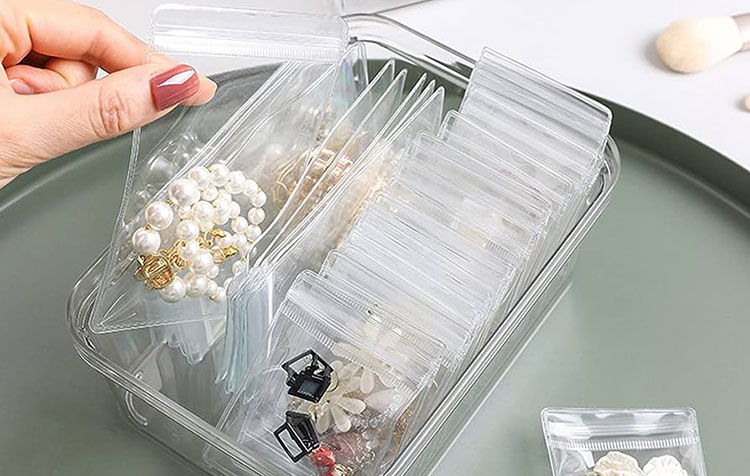 Including various necessities in life: buttons, clips, cotton swabs, etc.; stationery: erasers, paper clips, correction tapes, glue, etc.; jewelry for decoration: earrings, necklaces, rings, hairpins, rubber bands, etc.;
Chemical Industry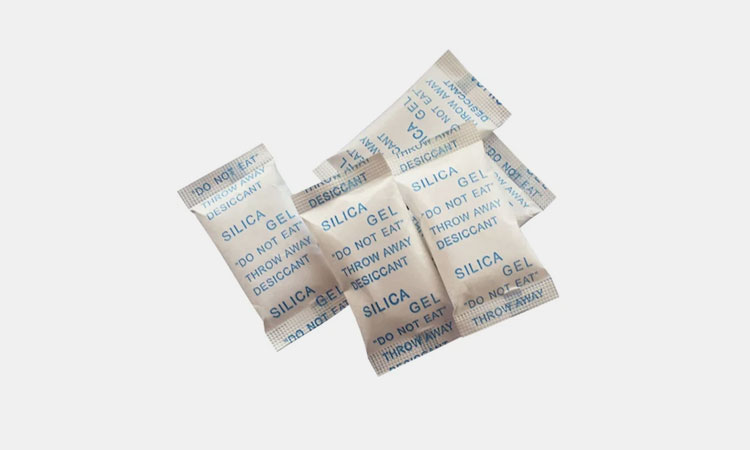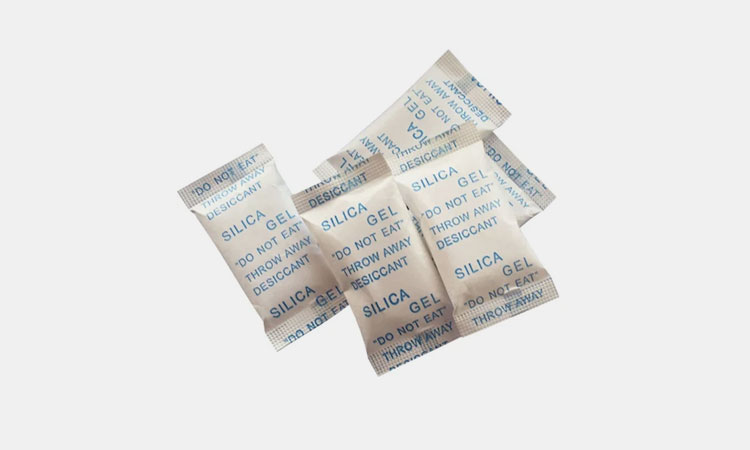 Sachet machines are used in the chemical industry for various fertilizers, chemical powders, deodorants, oil stains, preservatives, desiccants, cleaners, fragrances, washing powders, disinfectants, etc.
Pharmaceutical Industries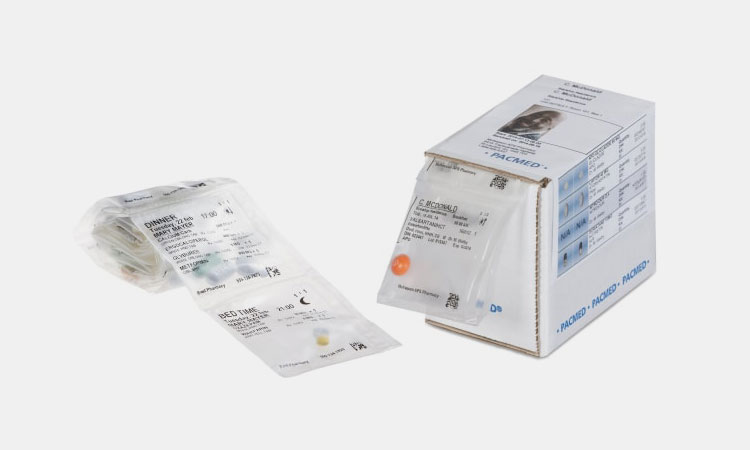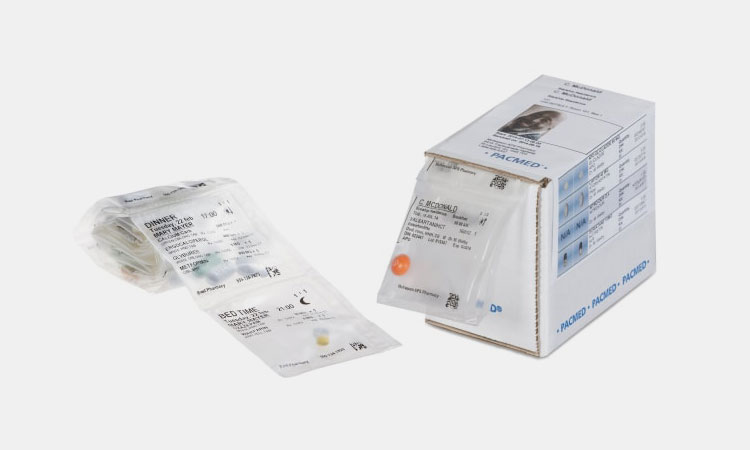 Sachet machines can be applied for packaging and sealing all kinds of tablets and capsules, disinfectants, alcohol pads, iodine, cotton swabs, gauze, bandages, plasters, mosquito repellent, burn ointment, etc.
Cosmetics Industry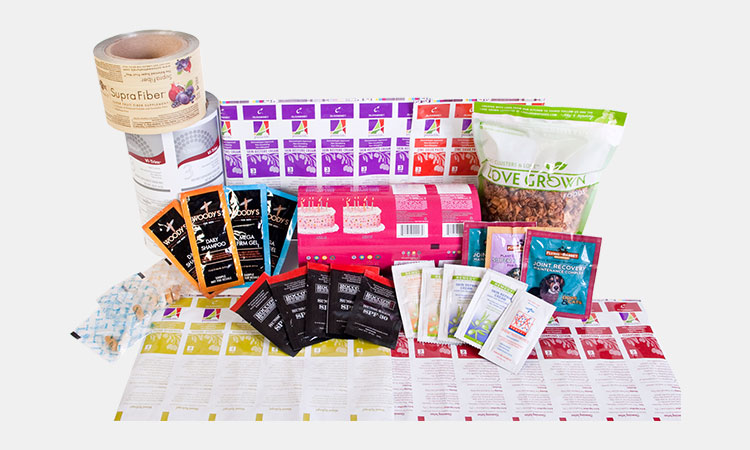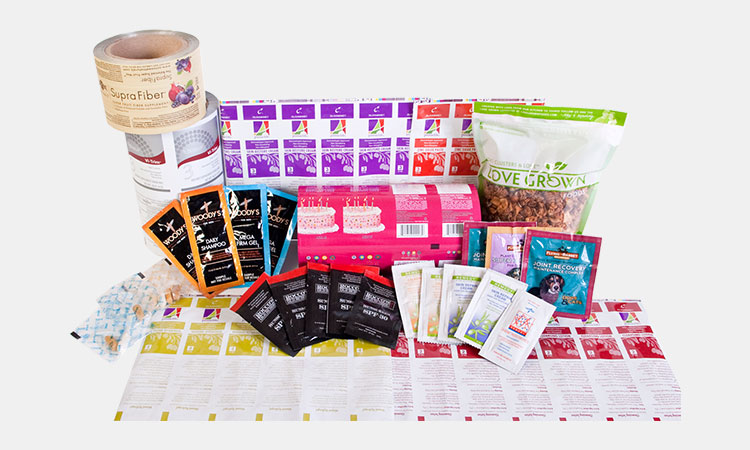 Now most of the cosmetics products are applying the sachet packaging for trial. This is portable and keeps fresh. It includes all kinds of face creams, toners, essences, body lotions, shampoos, conditioners, hair masks, liquid foundations, perfumes, loose powders, facial cleansers, shower gels, masks, hand creams, etc.
Electronics Industry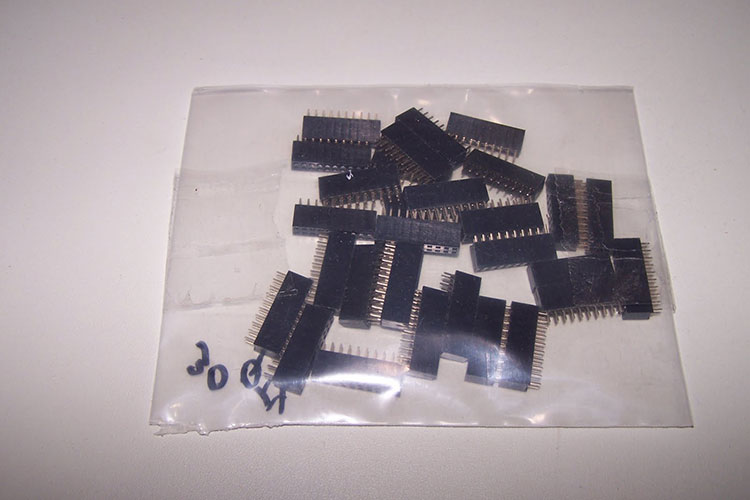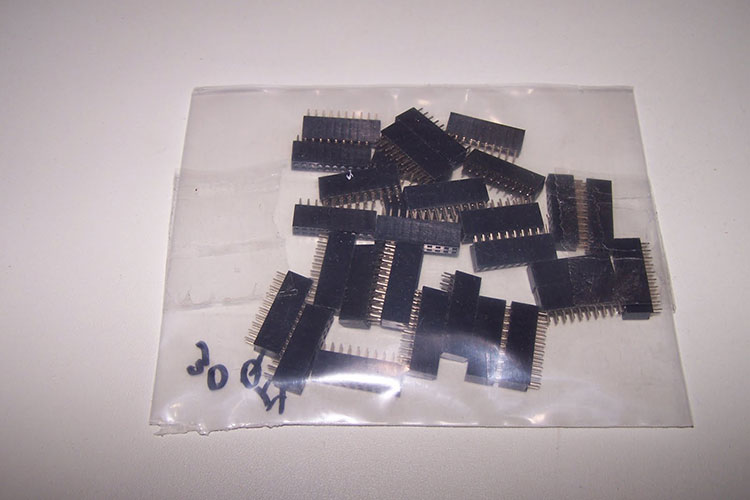 With the upgrading of electronic products, more electronic products have started to use sachet packaging. These products include batteries, earphones, charging cables, sports bracelets, chips, electronic sensors, U disks, etc.
Hardware Industry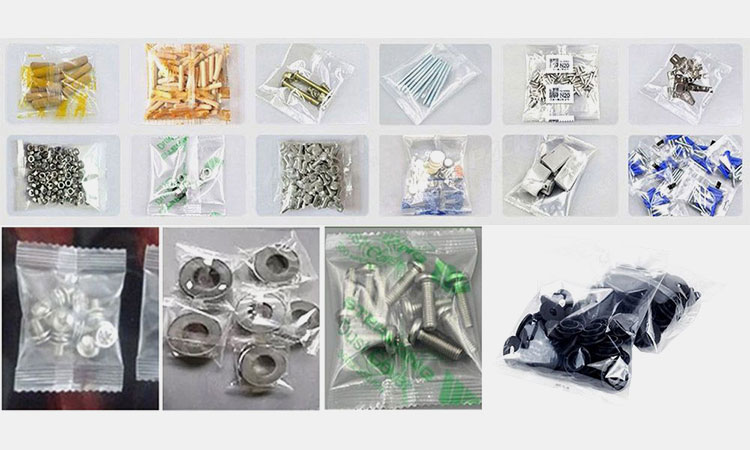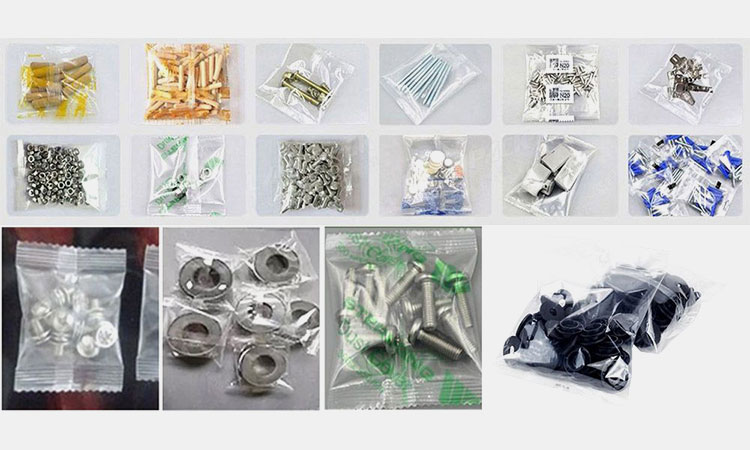 In the supermarket, all kinds of hardware are using sachet packaging. There are screws, nuts, nails, door locks, springs, zippers, valves, etc.
6. What Are The Features And Benefits Of Sachet Machines?
The main features of the sachet machine are: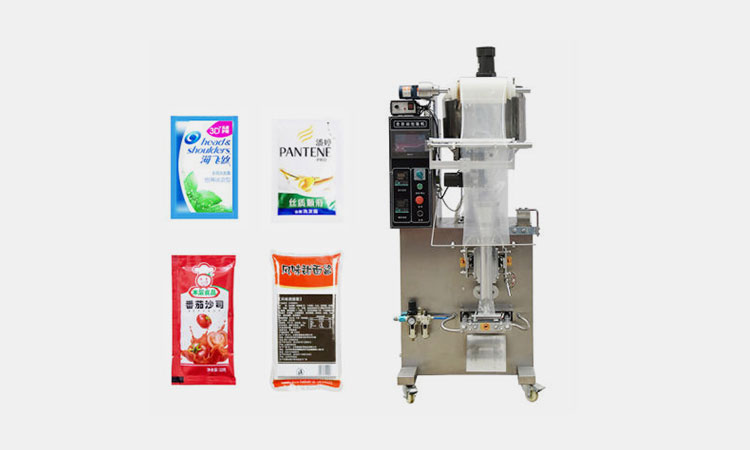 Sachet Machines -sourced: Rongjun
Accurate Filling
Different sachet machines use different filling parts when they are used for filling different materials, including volumetric cup filler, weighing filler, auger filler, etc. But all they can provide you with accurate filling effect.
Adjustable Filling Speed
All machines adopt touch screen operation and PLC control, so you can easily adjust the operation and filling speed of the machine.
Reliable Intelligence
With reliable intelligence control, the sachet machine can automatically complete a series of bag-making, packaging, sealing, printing, and other processes. Fast and precise.
Low Failure Rate
After a series of tests and experiments, the design of the sachet machine can guarantee you a low failure rate. This can effectively guarantee your production capacity, improving your efficiency and reducing your cost.
Less Mechanical Noise
The machine adopts noise reduction treatment, which can not only ensure your stable operation, but also reduce the noise for you, and facilitate the operation and monitoring of the staff.
There are a lot of benefits that sachet machines can bring you: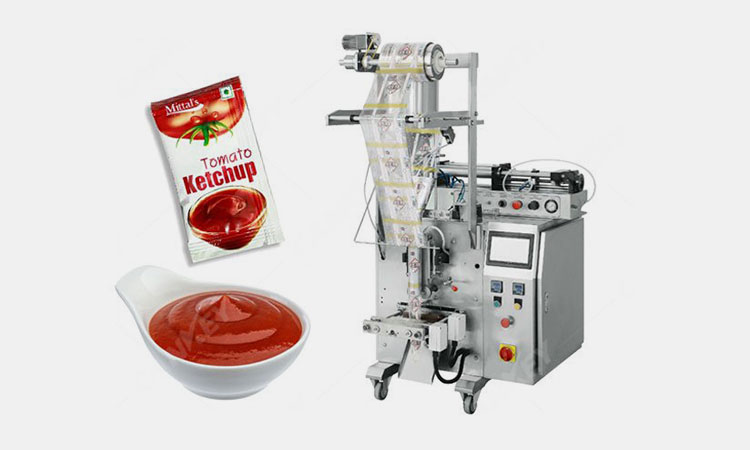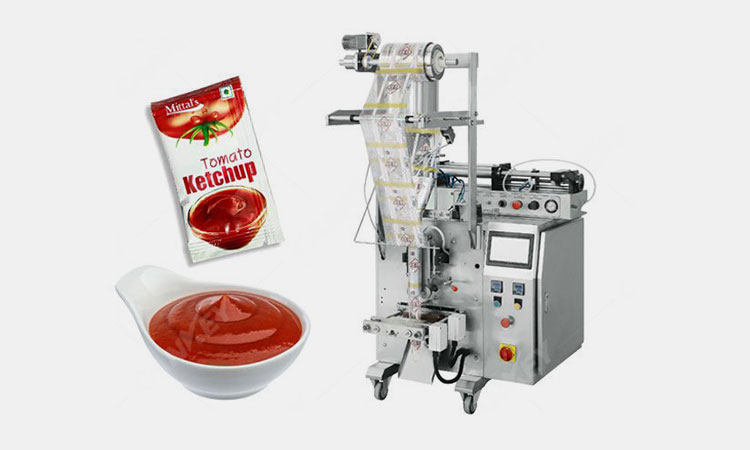 Sachet Machine -sourced: cankey-tech
Boost Your Production Efficiency
Compared with manual operation, a sachet machine can provide you with intelligent operation, and bring you high efficiency and high output returns.
Customized Solutions for Your Unique Needs
According to market trends and needs, you can customize the sachet packaging style and output that meet your needs. It is even possible to integrate the sachet machine into the filling line to further increase the automation of your production.
Simple Operation and Maintenance
Although sachet machines are widely used, they are simple to operate and maintain. For all parts of the material, the machine is made of food-grade stainless steel. It is convenient for your later inspection and maintenance.
Maximize Your Return on Investment
Sachet machines are widely used. Almost all industries can use this machine to pack different items. Choosing the right sachet machine can bring a great return on your investment.
7. What Types Of Sachet Machines Are There?
Sachet packaging is applied in various ways, which also gives rise to sachet machines with different functions.
Depending on the contents of the package, sachet machines can be divided into:
Liquid Sachet Machine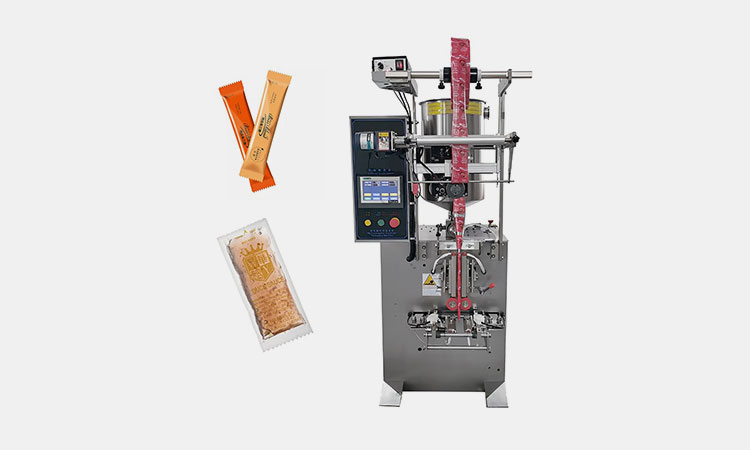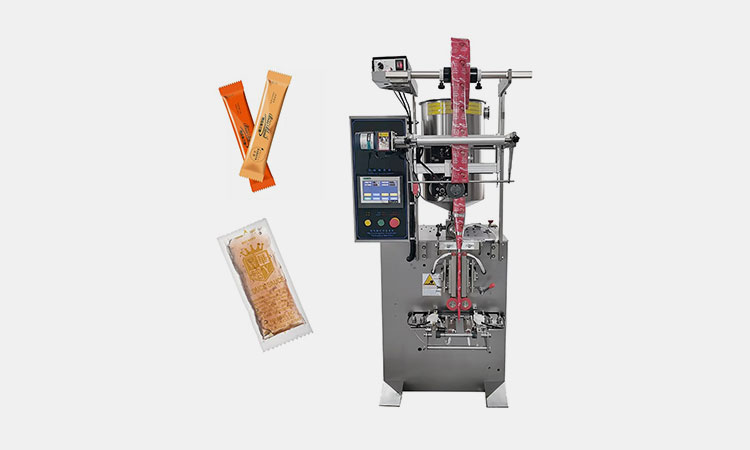 Liquid Sachet Machine -sourced: bojupacking
The liquid sachet machine is specially designed for filling and sealing liquid products, such as juice, alcohol, water, wine, etc. It can provide a stick pack, three-side or four-side seal sachets, and middle-sealing pillow sachets.
This machine provides touchscreen operation and PLC control and uses a stepper motor to control the length of the bag. Its advantages are stable performance, convenient adjustment, accurate detection, and so on.
Sauce Sachet Machine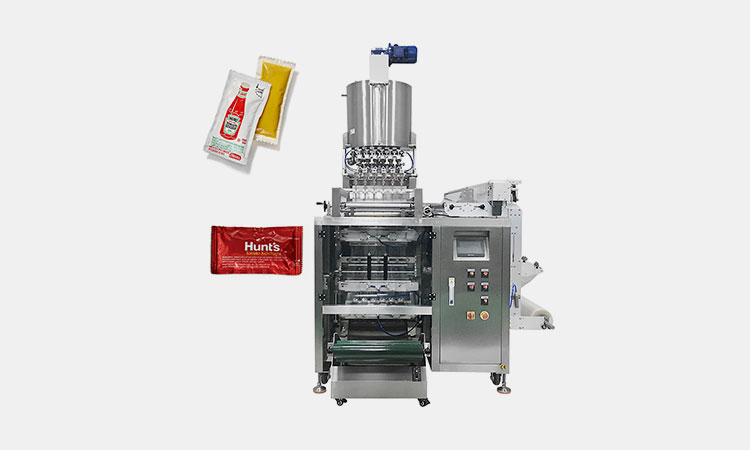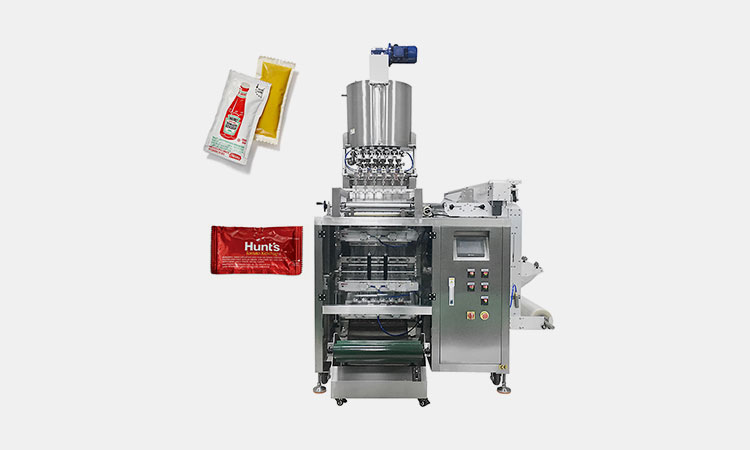 Sauce Sachet Machine -sourced: bojupacking
The sauce sachet machines are used for filling and sealing sauce products, such as ketchup, mayonnaise, gel, hand sanitizer, shampoo, cream, etc. It adopts horizontal sealing with independent servo control.
The machine design is simple and reliable. This machine adopts continuous automatic vacuum feeding, which is convenient, simple, detachable, easy to install, and easy to clean.
Powder Sachet Machine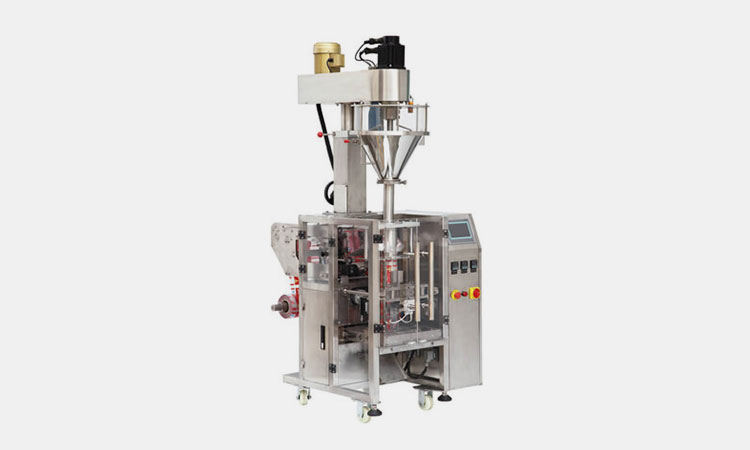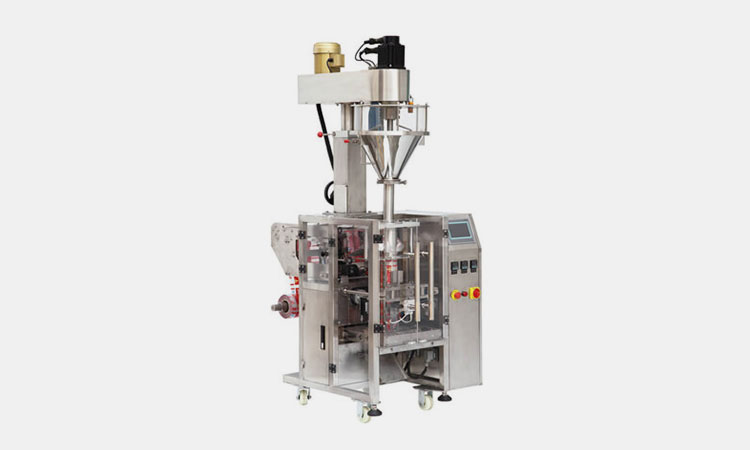 Powder Sachet Machine -sourced: isywen
The powder sachet machine is suitable for vertical filling of powder products that can flow automatically, such as flour, coffee, tea powder, milk powder, soybean powder, etc. Its sealing type is the back seal form. Equipped with a screw conveyor, it can easily transport the powder to the hopper, thus avoiding dust pollution in the production workshop.
To distinguish from appearance, sachet machines are divided into:
Horizontal Sachet Machine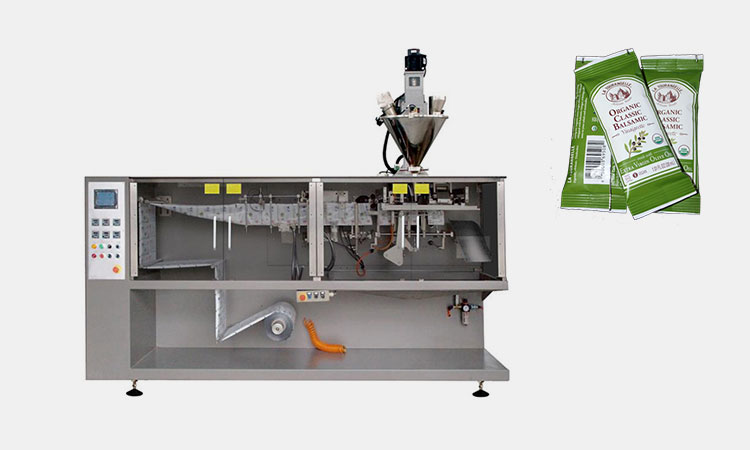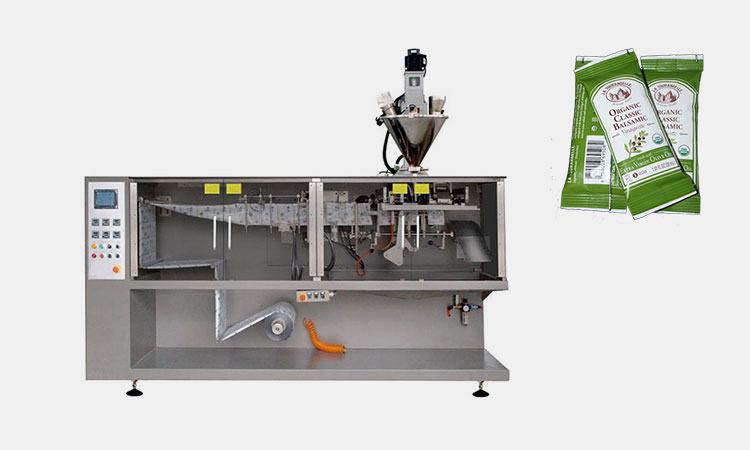 The horizontal sachet machine can provide you with the best solution for sachet packaging. It can automate the processes of sachet forming, bag making, batching and filling packaging, date printing, counting, etc. Equipped with an advanced photoelectric sensor tracking system and servo motor tractor, it can ensure precise bag width and film position.
Vertical Sachet Machine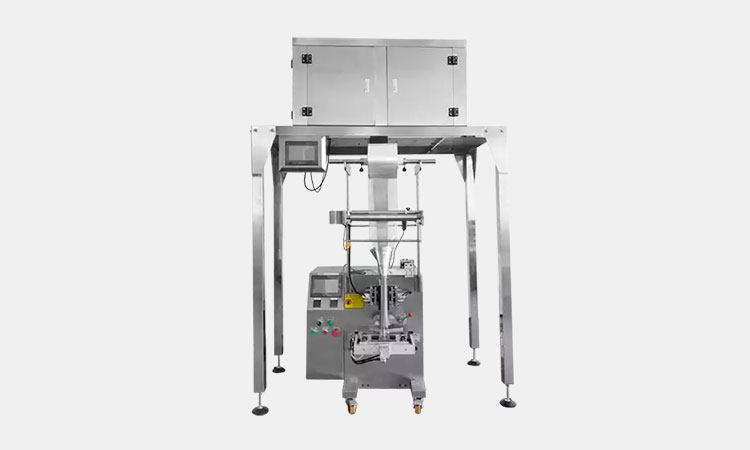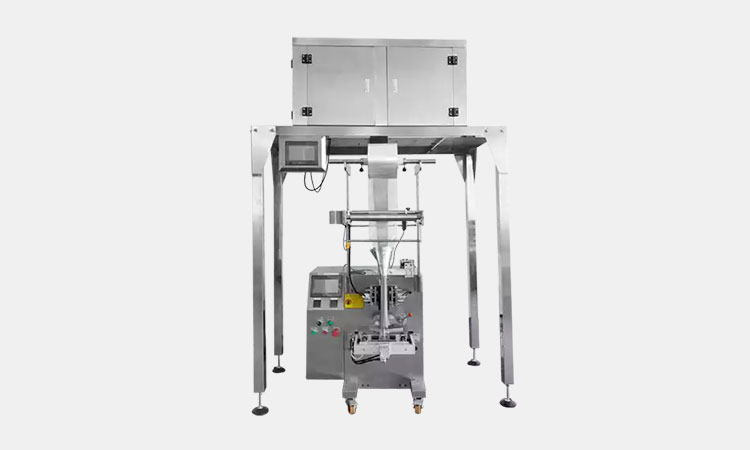 Vertical Sachet Machine -sourced: xhteapack
The vertical sachet machine can meet your different needs for 3-side seal sachet, 4-side seal sachet, pillow bag, stick pouch, etc. The vertical packaging design can make the machine run more stable. Combined with the function of electronic scales, it is able to fill granular products into stick packs.
Multilane Sachet Machine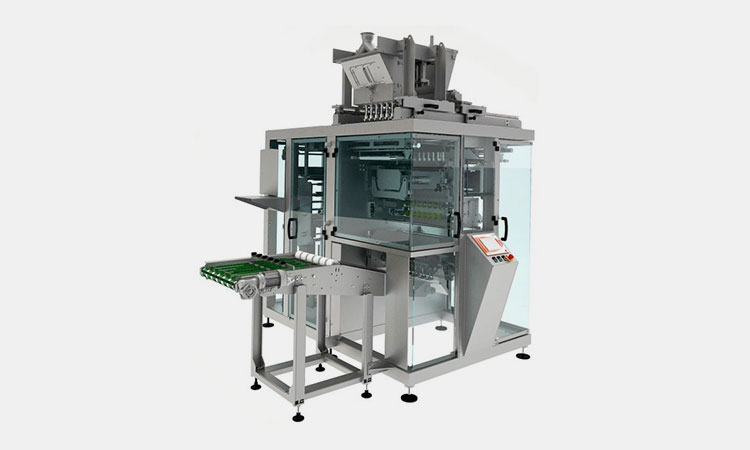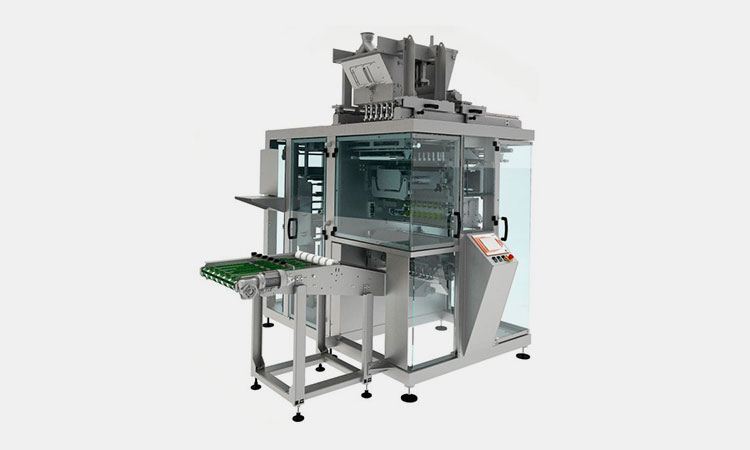 Multilane Sachet Machine -sourced: matrixpm
The multilane sachet machines are able to satisfy users with small footprints and large output demands at the same time. It is capable of making and outputting 4 side-seal flat pouches simultaneously. The machine's four lanes can produce 280 stick packs per minute.
Equipped with an unwind system with an integrated automatic alignment function, it can effectively use your packaging material.
Depending on the function used, sachet machines can be divided into:
Form Fill Seal Sachet Machine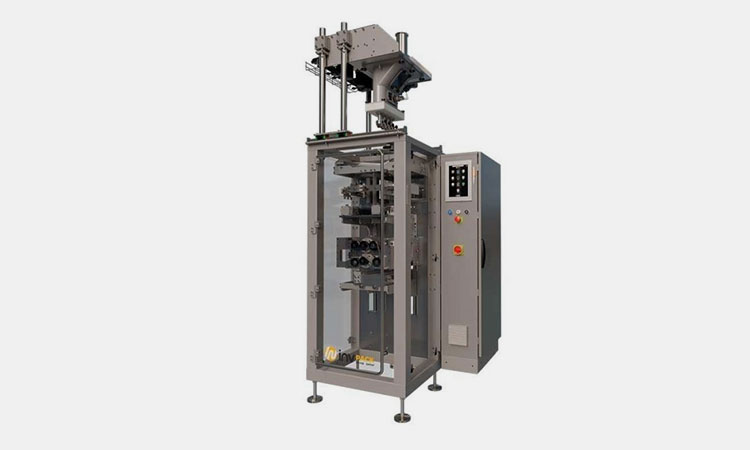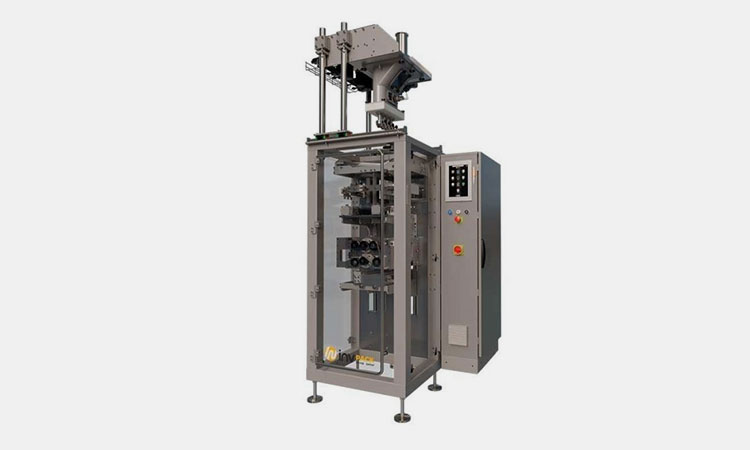 Form Fill Seal Sachet Machine -sourced: matrixpm
The form fills seal sachet machine can complete the forming, filling, sealing, and other processes of liquid, powder, granular, and paste products. It is suitable for making flat sachets.
It occupies a small area, which is especially suitable for enterprises with small factories but large production needs, and can lower your costs. These sachets are especially suitable for use in the cosmetic, pharmaceutical, and food industries.
Due to different application fields, sachet machines can be divided into:
Pharmaceutical Sachet Machine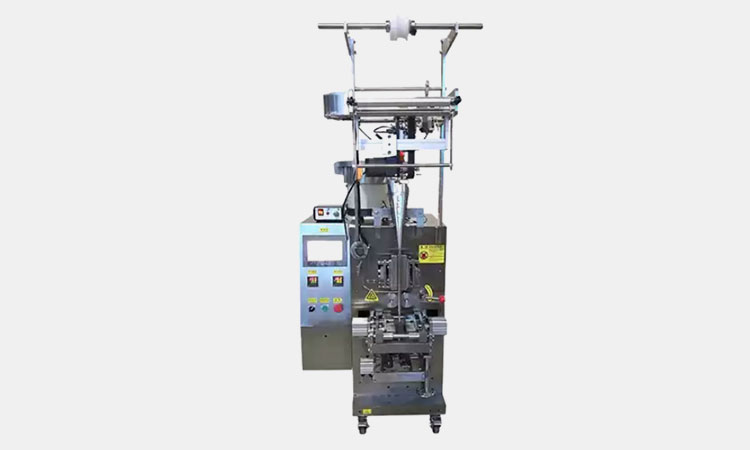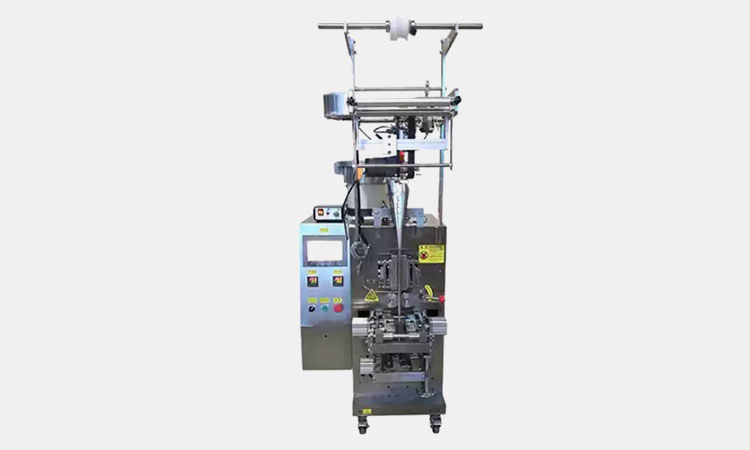 Pharmaceutical Sachet Machine -sourced: xhteapack
The pharmaceutical sachet machine is specially used for sachet packaging of tablets and capsules. It is equipped with vibrating counter-filling equipment, which can provide counting and packaging of products at the same time. This machine is designed to meet safety production standards and can be used for packaging medicines, nutrition, supplements, and health care products.
Cosmetic Sachet Machine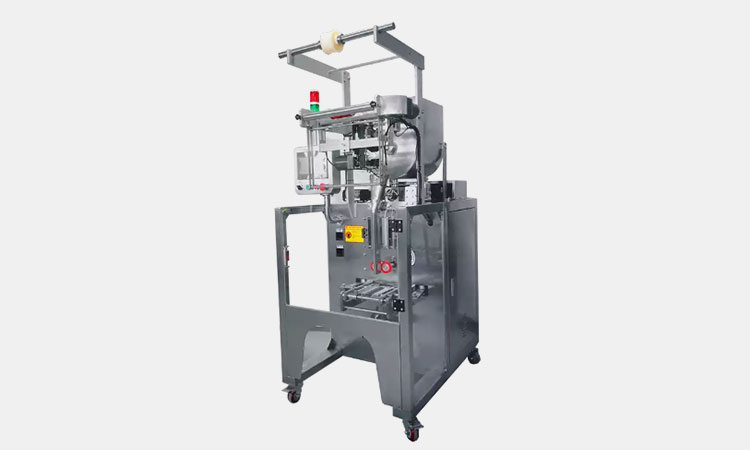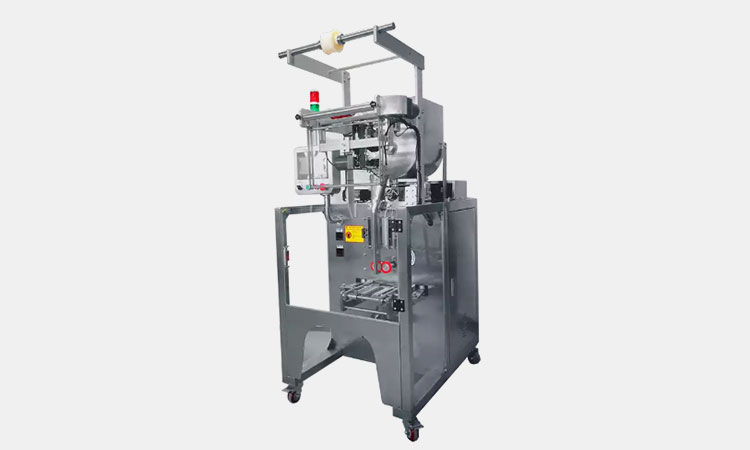 Cosmetic Sachet Machine -sourced: xhteapack
The cosmetic sachet machine is widely used in the cosmetic industry and is the best choice for liquid and paste packaging. Equipped with volumetric filling equipment, it can control the filling volume by adjusting the plunger volume with high filling efficiency.
Food Sachet Machine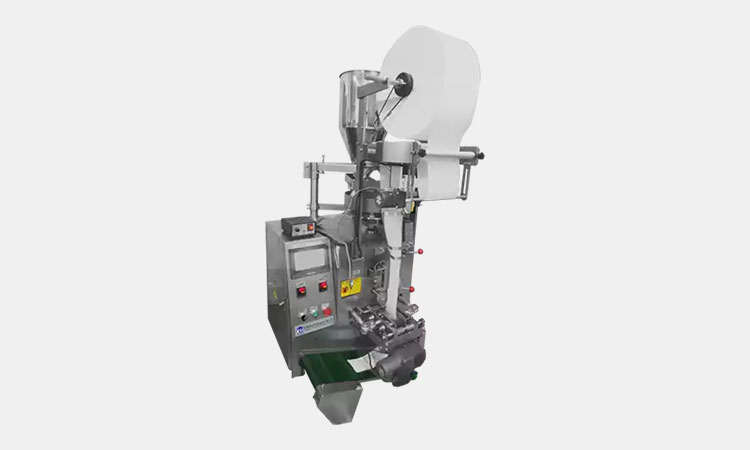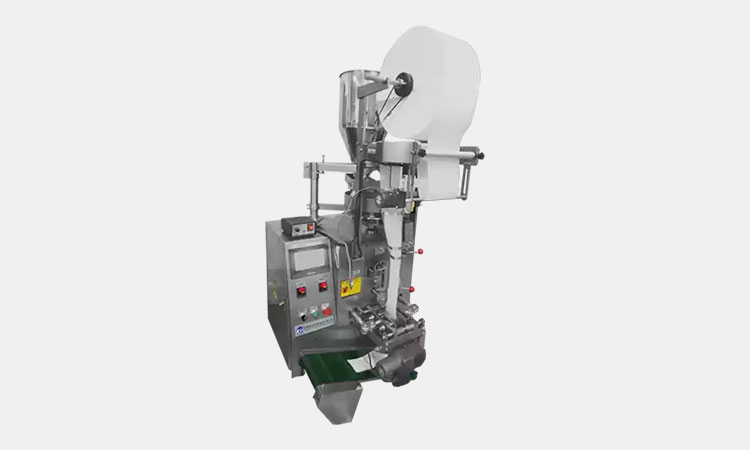 Food Sachet Machine -sourced: xhteapack
The food sachet machine can be applied in the food industry with fluid and constant bulk-density products, such as sugar, beans, grains, candies, nuts, etc. The volumetric cup filler fills your product quickly and accurately with a good seal.
8. What Is The Working Principle Of Sachet Machine?
Working Principle Of Sachet Machine -sourced: foodmachinesale
Once the sachet machine starts, you need to set related speed and efficiency parameters on the touch-screen control panel;
After the parameters are set and confirmed, the films will start to unwind and then be folded;
The prototype of the sachet will begin to unfold. The photocell will start to detect and fix the position where each sachet needs to be heat-sealed;
When the determined film is determined and fixed, the machine will perform bottom seal and vertical seal;
After being bottom and vertically sealed, the sachets will be printed with a tear notch;
The next step is the cutting, sachet opening, and sachet filling. Before products are filled, they will be weighed or counted;
When all materials have been filled into the sachets according to the parameters you set, they will be top sealed;
After being counted, they will be discharged or transferred into the cartoning steps.
9. What Are The Main Parts Of Sachet Machine?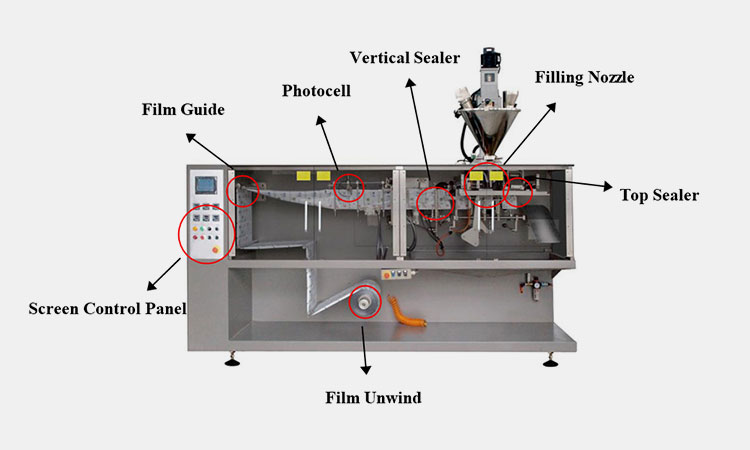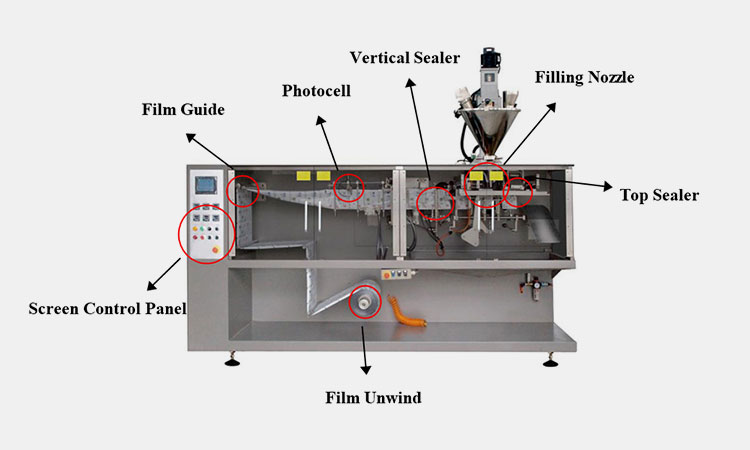 The main parts of sachet machine you need to know are:
Film Unwind
The film unwinds is designed to control the unwinding of the roll film. When you set different filling speeds, the film unwinds and unfolds at different speeds.
Film Guide
The film guide can help you control and fix the position and tightness of the film. Different film tightness will affect the bag-making effect of the following sachets.
Photocell
The photocell can be applied to detect where a sachet needs to be encapsulated. And provide a basis for a better encapsulation effect later.
Vertical Sealer
The vertical sealer is mainly applied for side-sealing the sachets. When the sachets are well-side-sealed, they will be cut along the edge.
Filling Nozzle
Generally, horizontal sachet machines have two filling nozzles, because this can improve the filling efficiency. When the powders are evenly mixed, they are filled into sachets in two batches.
Top Sealer
After sachets have been well side and bottom sealed, they will be top sealed and printed.
 10. Continuous Sachet Machine VS Intermittent Sachet Machine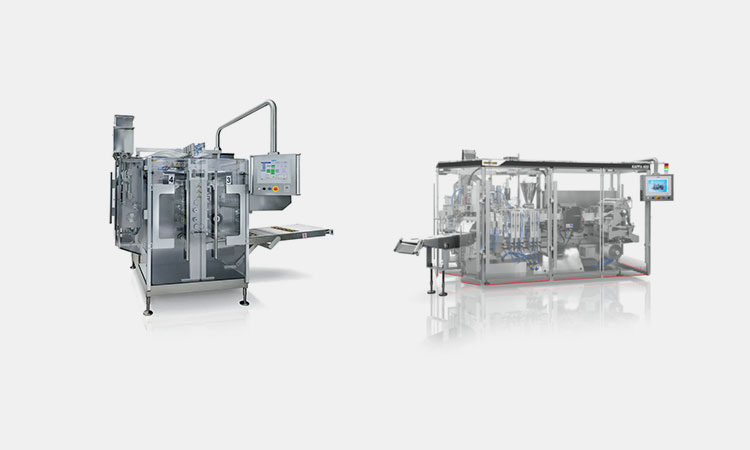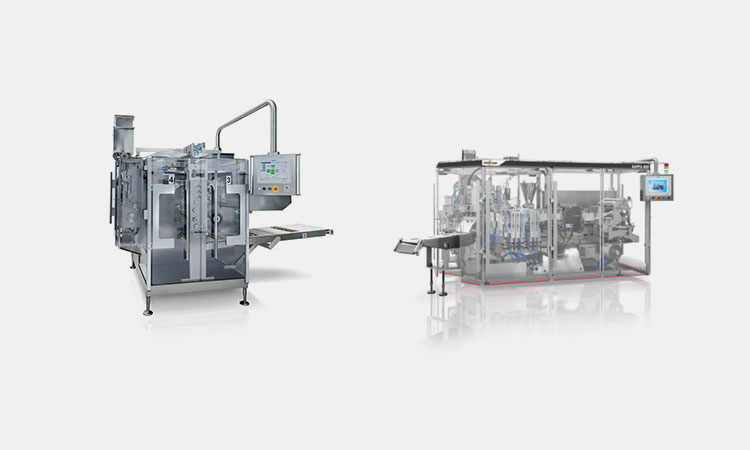 Continuous and intermittent refers to different working methods of the machine.
Continuous Sachet Machine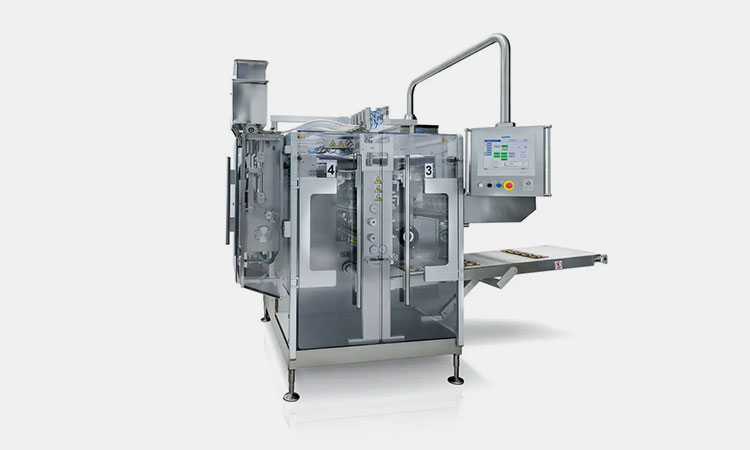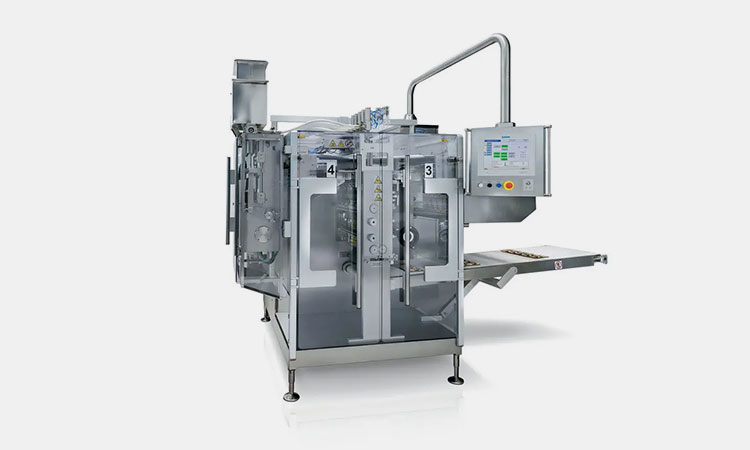 Continuous Sachet Machine -sourced: medicalexpo
Continuous sachet machine means that they continue to work without stopping. The reels never stop. The sealing of the product is carried out without stopping the film. The speed and efficiency of the machine are very high.
Intermittent Sachet Machine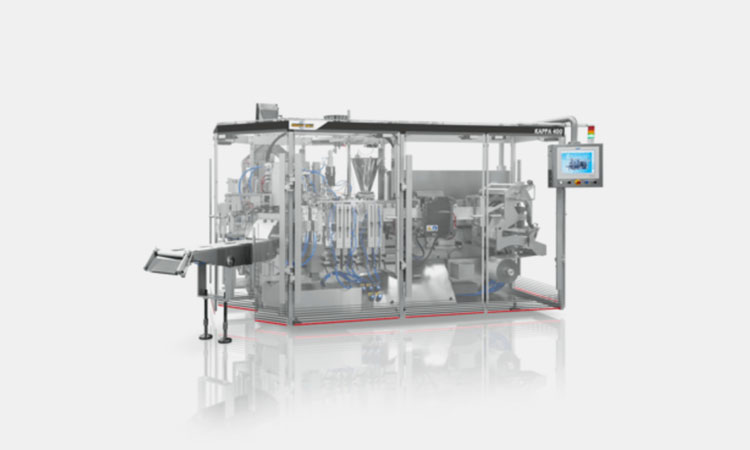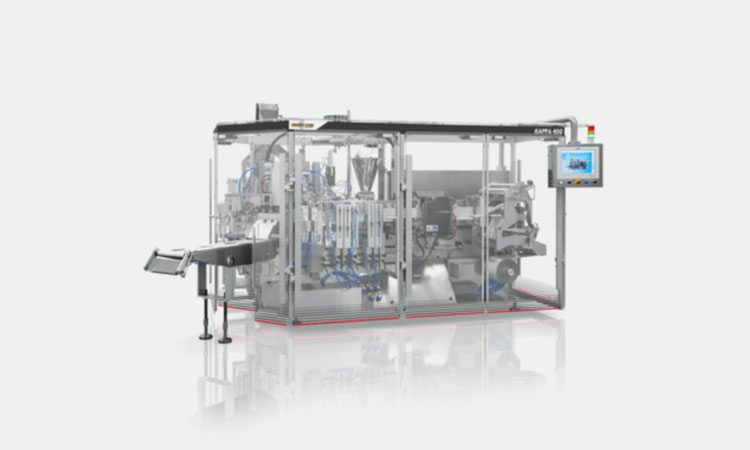 Intermittent Sachet Machine -sourced: IMA
An intermittent sachet machine means that they can be started and stopped at will while working. Even if the roll film is not used up. Machines can also be stopped and restarted. The sealing of the product is carried out when the film is not moving. If you have no requirement for the speed of product production, then a continuous sachet machine is a good choice.
| | | |
| --- | --- | --- |
| | Continuous Sachet Machine | Intermittent Sachet Machine |
| Working Principle | Continuously working | Intermittently working |
| Application | Suitable for liquid product packaging; | Suitable for product packaging such as powder and solid; |
| Speed | High | Medium |
| Capacity | High | Medium |
| Machine Design | Prefer vertical design | Prefer horizontal design |
| Packaging Styles | Versatile | Simple |
| Operation | Relatively simple | More flexible |
11. Which Filler Has To Be Chosen For The Sachet Machine?
Depending on the products, you can choose different fillers for your sachet machine.
For Powder Materials:
Auger Filler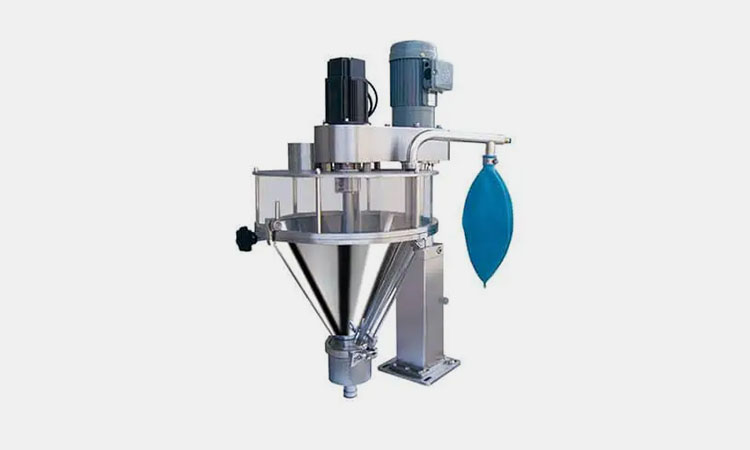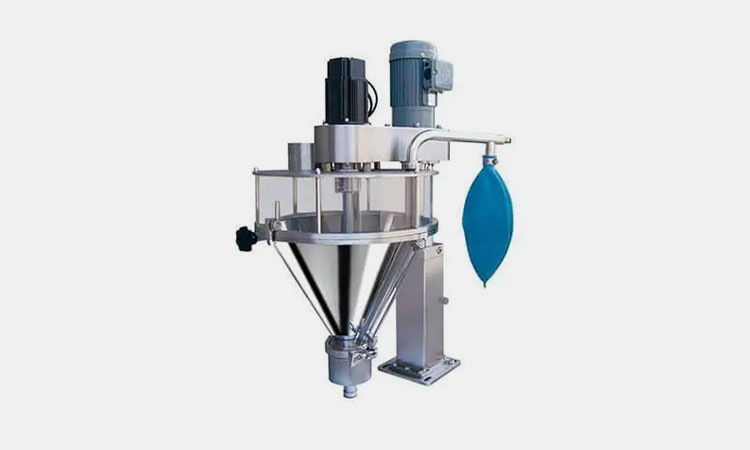 Auger Filler -sourced: vtops
Auger filler can complete the continuous filling of various powder materials. Particle size in powders can affect flowability during filling. The smaller the particles, the higher the fluidity of the powder and the lower the internal pressure stability. The auger filler used can fill powders with different particle sizes and low fluidity according to different screw axes.
Volumetric Cup Filler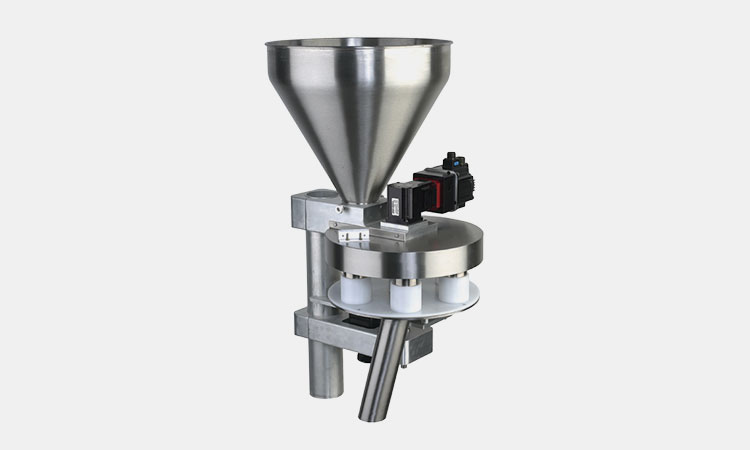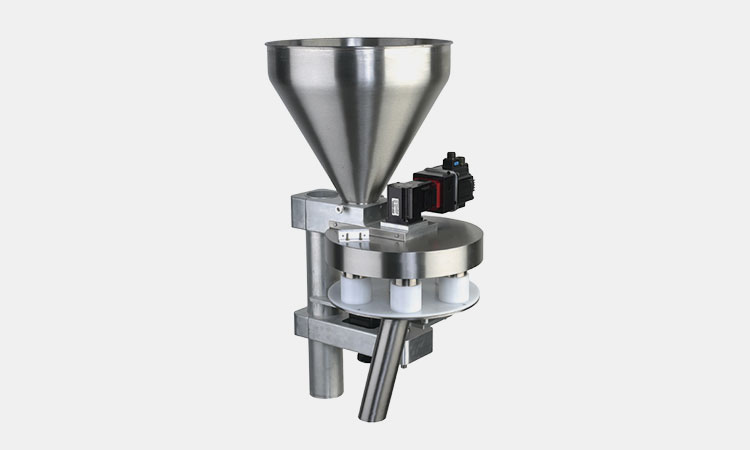 Volumetric Cup Filler -sourced: packaging-labelling
The Volumetric cup filler can be used to fill a wide variety of dry, free-flowing products. Different-sized cups can be used as replacements to accommodate a variety of different products.
It ensures that each sachet is filled with the exact dose of powder product. Some volumetric cup fillers are also equipped with a stirrer. This design keeps the products mixed and prevents them from settling.
Weighing Filler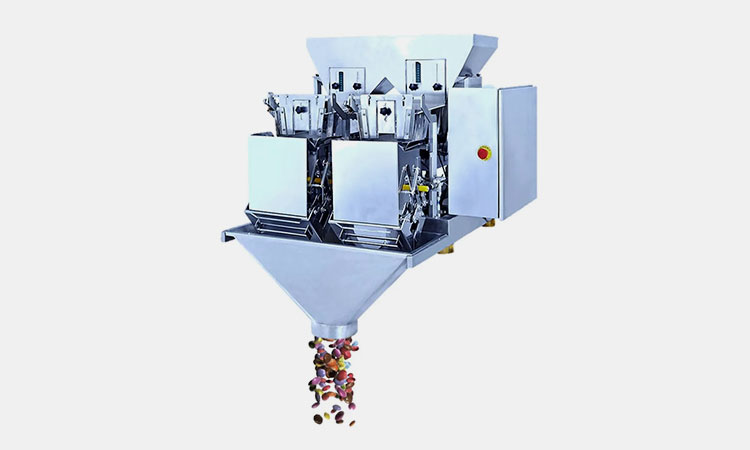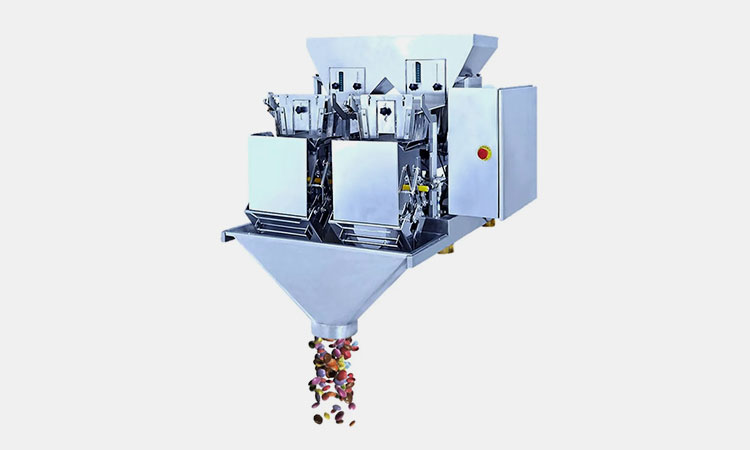 Weighing Filler -sourced: sapli
Weighing filler mainly uses highly accurate load cells to determine the weight of the material. The product is sent to the hopper through the central vibrating top cone and vibrating feeder.
The hopper will drop the product into a weigh hopper, which will eventually flow into a central discharge chute. The flakes are then poured into a packaging machine.
For liquids and pastes:
Overflow Filler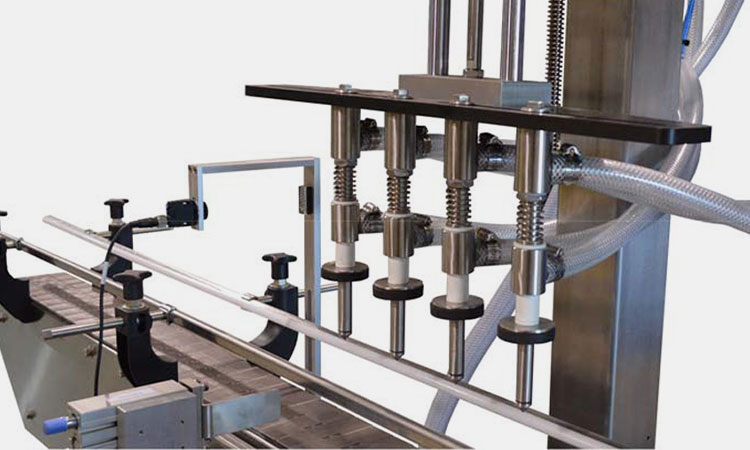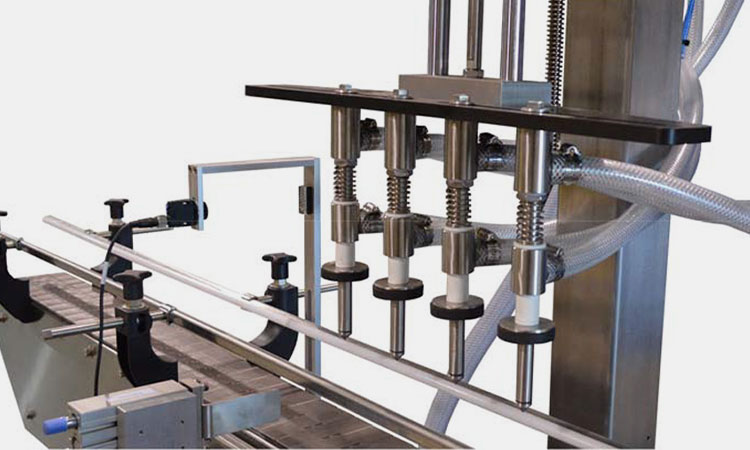 Overflow Filler -sourced: millerbevco
The overflow filler is mainly used for high-fluidity liquid filling, such as water, juice, milk, alcohol, etc. By installing counting sensors, the filling nozzles can be directly connected to the filling nozzles of the sachet machine. The product in the tank is managed by sensors controlling the pump.
Piston Filler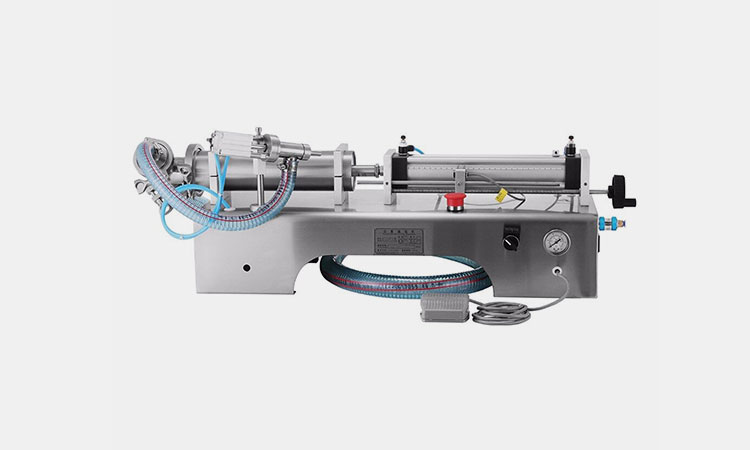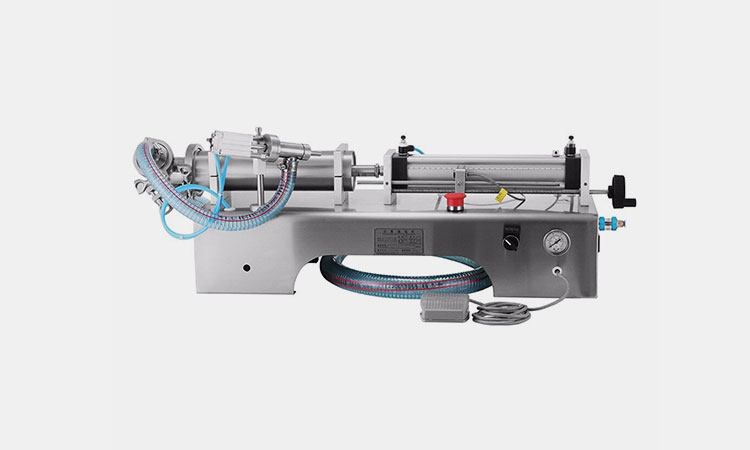 Piston filler mainly uses a piston and cylinders to fill sachets with liquid, high-viscosity liquid, or pastes. Through the cylinder or the piston rod moving up and down by the motor, it can smoothly pour the material into the content bag.
 12. What Are The Troubleshooting For Sachet Machines?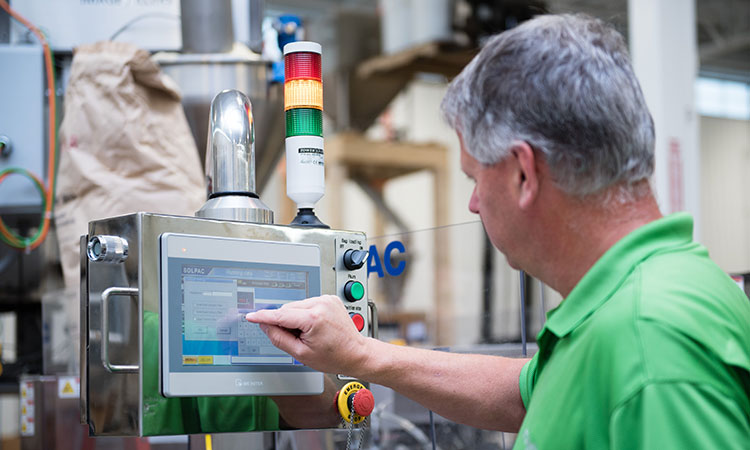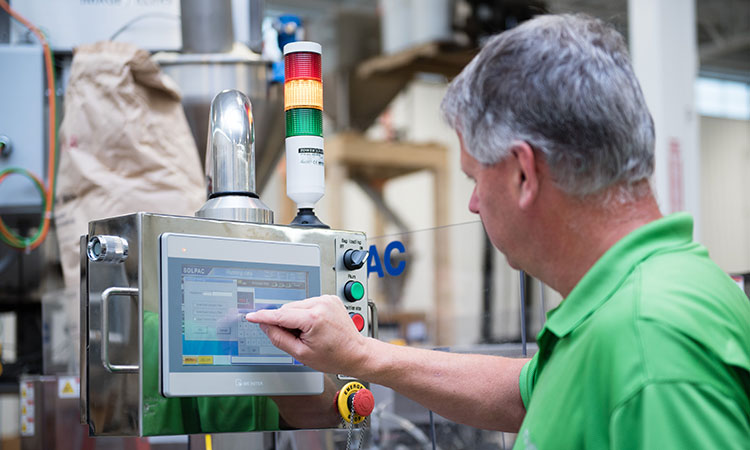 If there are problems when you are running the machine normally, please don't worry and be afraid. Machines also need maintenance and protection. According to the following points, you can easily diagnose the problems encountered by the machine and deal with them accordingly.
Sachet Not Shaped
This may be caused by insufficient tension in the film. If the tension of the film is not enough, the sachet will not form or there will be holes.
Sachet Not Feeding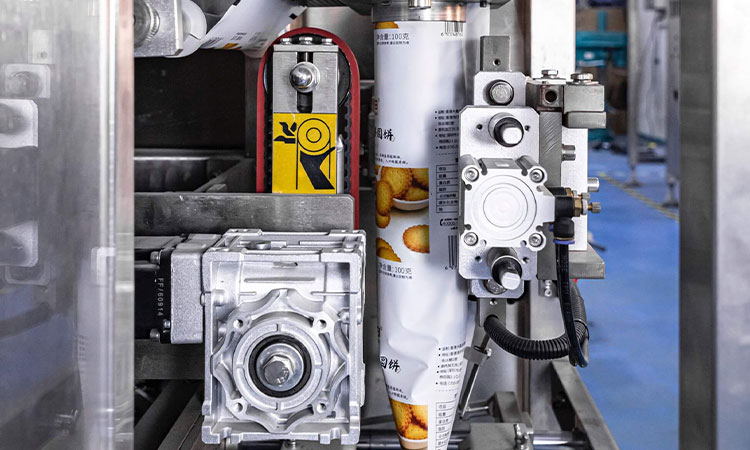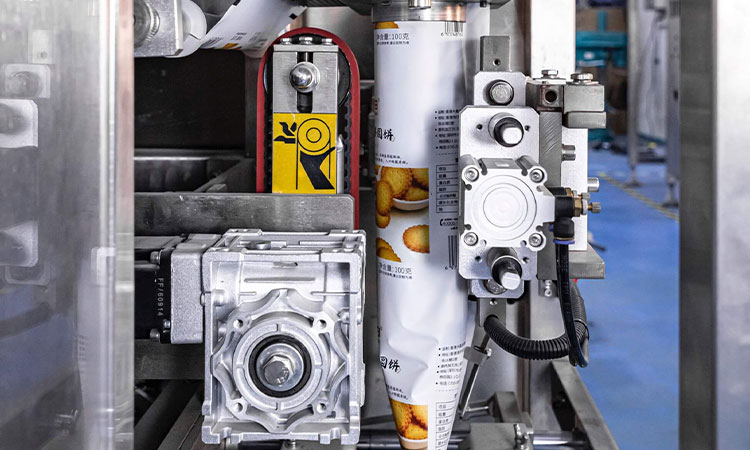 If the product is not accurate or is not being properly fed into the sachets, then you should check to see if the filler hose is damaged or clogged. Or if the sensor is blocked, dirty, or damaged.
Sachets Fail To Open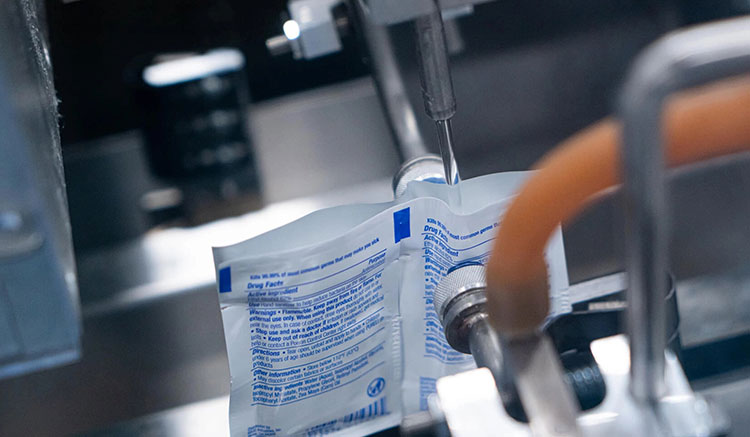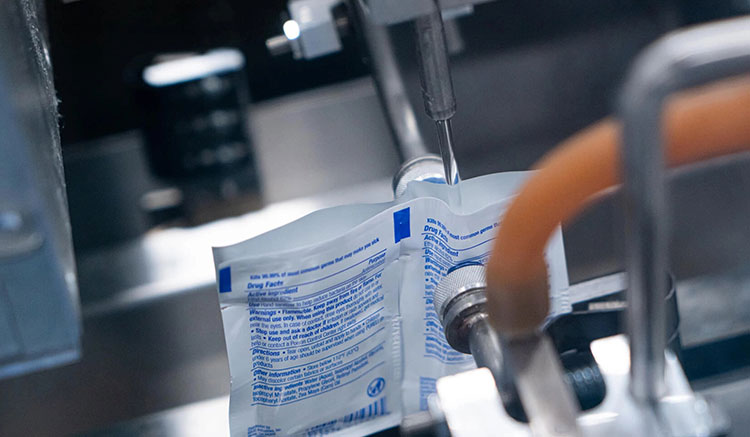 If the sachets fail to open it probably means the vacuum cup is malfunctioning. Or the sachets are placed too low.
Sachet Seal Weak Or Incomplete
You should check for worn or damaged seals. Is the heater working properly? Whether the temperature setting is correct. Whether the sealing jaws and sealing strips are working normally.
13. What Should You Consider Before Purchasing A Sachet Machine?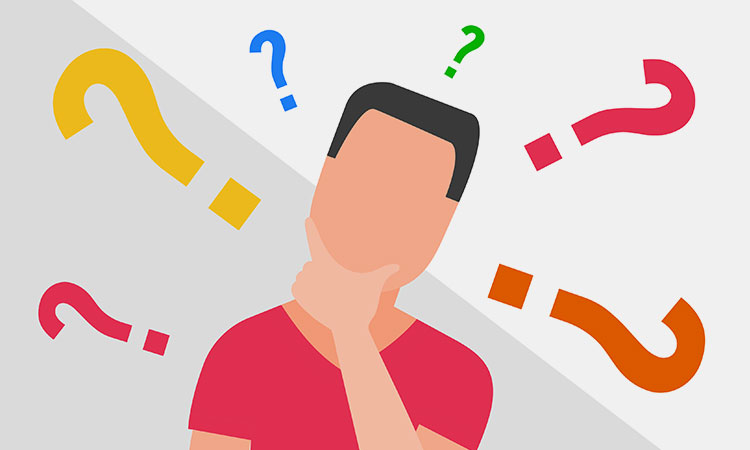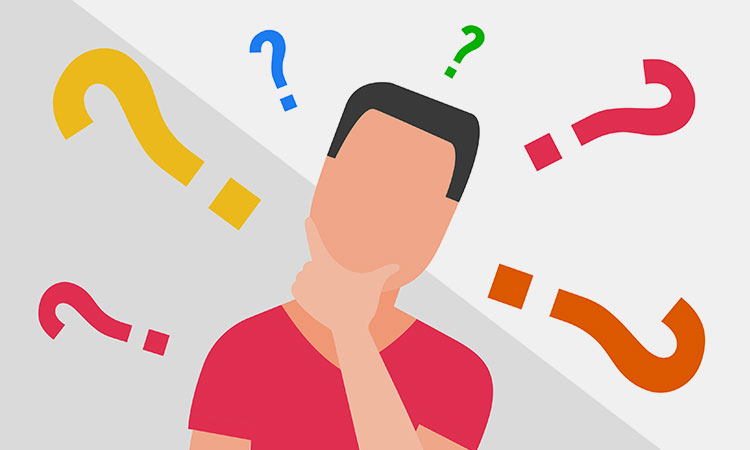 You can consider multiple dimensions and choose the sachet machine that suits you:
Packaging Capacity
According to your packaging scale and required efficiency, you can choose a semi-automatic or fully automatic sachet machine. In general, horizontal sachet machines are more efficient than vertical sachet machines.
Packaging Speed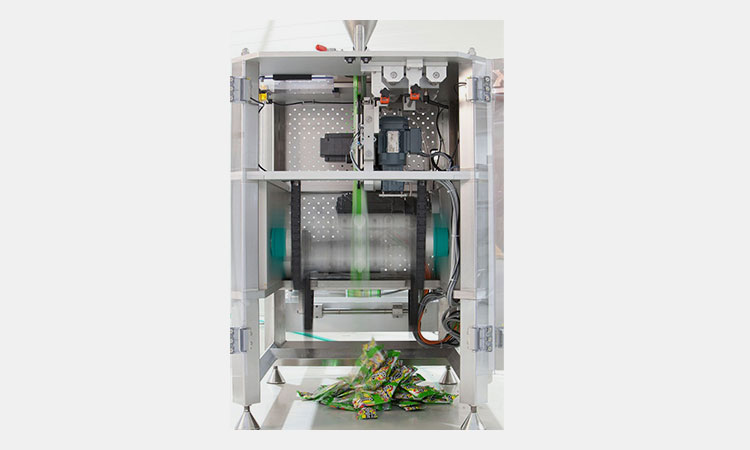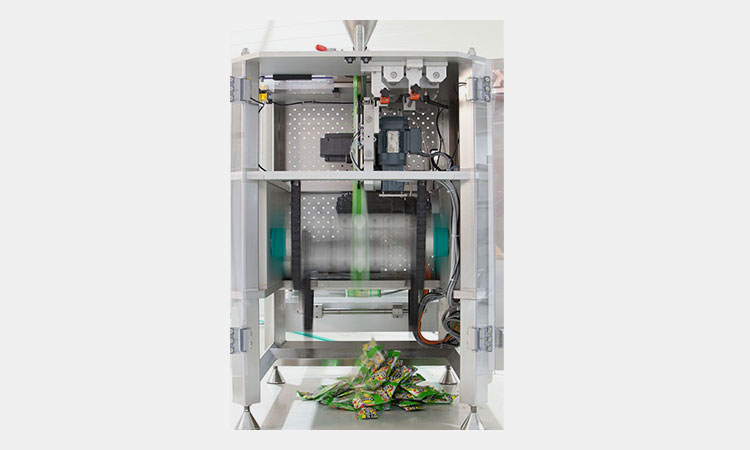 Packaging Speed -sourced: vikingmasek
If you have a great pursuit of packaging speed, then you need a sachet machine with higher efficiency and speed. You can choose a horizontal sachet machine or a multilane sachet machine.
Labor Cost
The labor cost of a semi-automatic sachet machine is much higher than that of a fully automatic one. If you don't want more workmanship there are more dependencies. You can choose a highly automated or fully automatic sachet machine.
Conclusion:
Sachet machine is a multifunctional machine with a very wide range of applications. It comes in a wide variety of styles and models. This complete buying guide for the sachet machine help you with more details about this machine. If you are interested in the specific details or you have more questions, don't forget to consult our customer service or browse our official website.
CONTACT US
Tell us your raw material and project budget to get quotations within 24 hours.
WhatsApp:+86 18171018586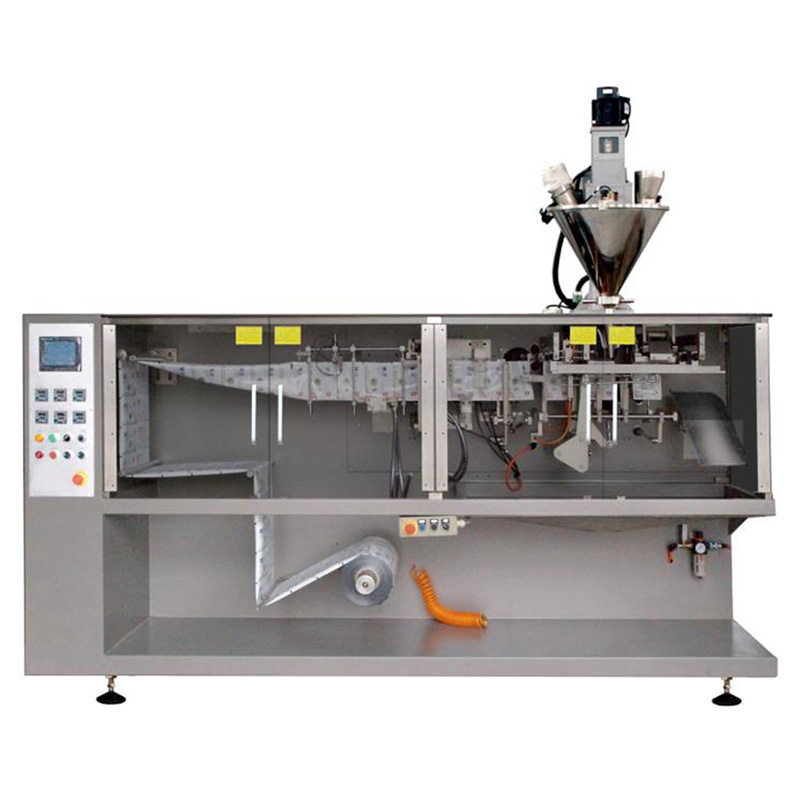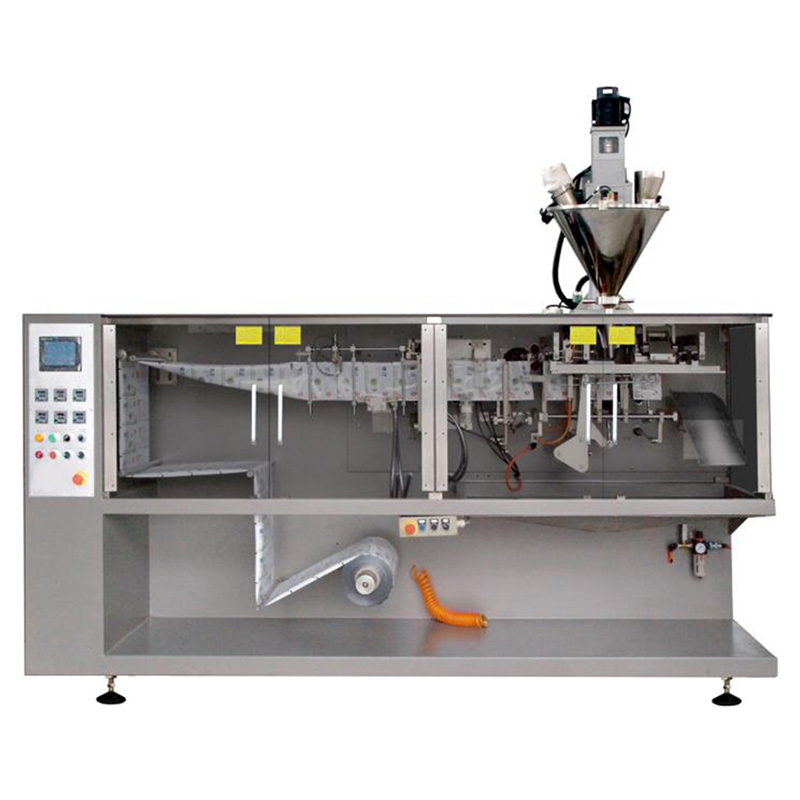 Tell us your material or budget, we'll reply you ASAP within 24 hours