Semi Automatic Blister Packing Machine
Allpackchina semi automatic blister packaging machine can be applied to the various kinds of packaging for products-stationery, industrial paperboard, plastic blister package widget, medical equipment, toys, battery, electronic product, automobile, motorcycle accessories, commodity, cosmetics, rubber products, tableware and cooker. For example: Medical injection, injection syringe, toy car,, electronic torch, sparking plug, toothbrush, lipstick, mask, chopstick, shaver, scissor, hook, cleaning ball, bottle opener, correction fluid, ball-point pen, pencil, pencil sharpener, etc. It's especially suitable for companies with low production capacity that has various products and acquires changing molds frequently.
Semi-Automatic Blister Packaging Machine: The Complete Buying Guide In 2023
Are you a pharmacist, restaurant owner or leading a food brand? Do you see it difficult to pack sensitive material like medicines? Or are you facing the challenge of liquid leakage?
A semi-automatic blister packaging machine is helpful tool in this way. You can get lots of benefits from using this machine and solve your current problems. But, before that, you need to have a clear picture of what semi-automatic blister packaging machine is, its uses, application and what type of material you can pack. You would get all of your answers after going through this detailed FAQ guide. Just start reading and explore everything about a semi-automatic blister packaging machine!
1.What Is A Semi-Automatic Blister Packaging Machine?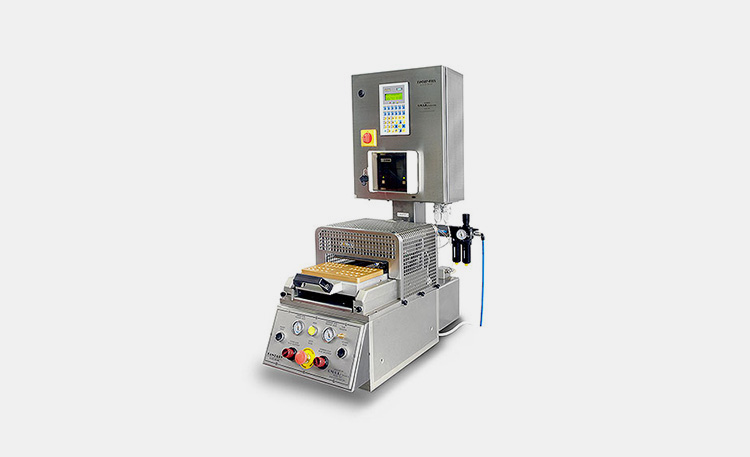 A semi-automatic blister packaging machine is advance and most popular machine used for the packaging of medicines, food products and other hardware objects. However, its significance is more in pharmaceutical industry than any other manufacturing firm.
As it is semi-automatic in nature, the intervention of operator is obligatory, but the process is simple and fast with few tooling changing. The formation of blister, material filling and sealing of aluminum over blister packs, occur in one machine. Its compact design makes it more durable and portable machine.
2.Why Should You Use A Semi-Automatic Blister Packaging Machine?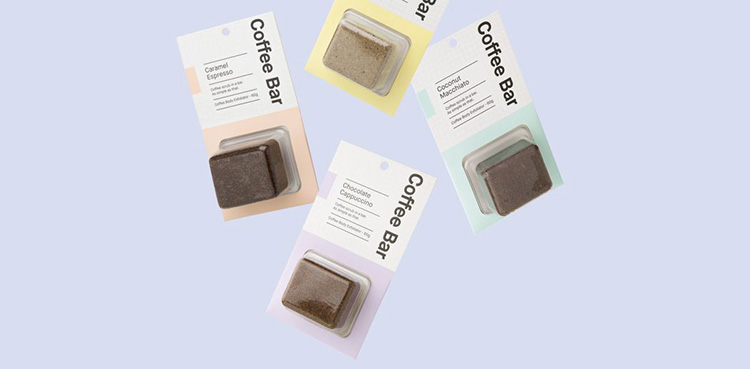 There are many reasons for choosing a semi-automatic blister packaging machine which are as follows:
Firstly, this machine is reflection of an automatic blister packaging machine in processing. The only difference is of your manual interference. So, it is very beneficial for you to select such standard machinery in low price.
Secondly, if your production is ordinary level or of medium scale, why should you go for large and expensive equipment which would no doubt require expert team and labor for continuous observation. Instead, a semi-automatic blister packaging machine is the most suitable in such case, where you can get desired amount of production and operate it without any need for experts.
Thirdly, this machine is precise and portable; you can easily place it anywhere you want. It would occupy less space and requires maintenance that you can conveniently do by yourself.
3.Which Type Of Products And Medicines Can Be Packed By A Semi-Automatic Blister Packaging Machine?
By using a semi-automatic blister packaging machine, you can pack products of different categories such as medicines, plastic, food and non-food etc. Such as:
Products
Chocolates & Candies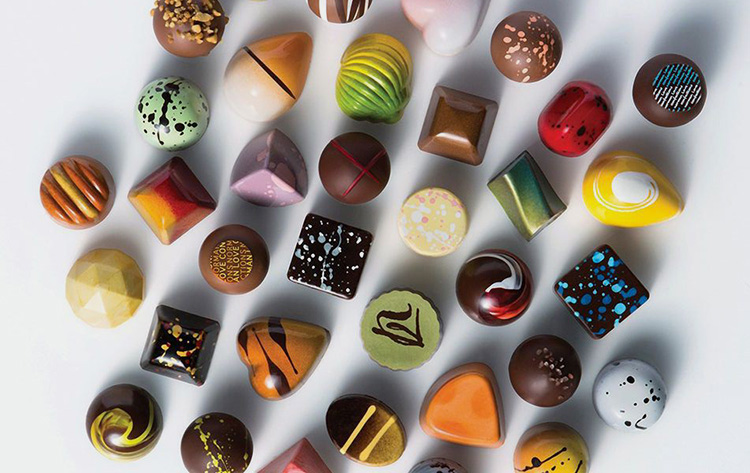 Sweets like chocolates, toffees and candies are rich in sugar, which can attract insects and easily get deformed due to environmental elements like temperature. Thus, most of the high standard industries engaged in preparing sweets for special occasions or gifts used to pack their goods in blister packaging for preserving the attractive presentation, flavor and quality of these items.
Baked Goods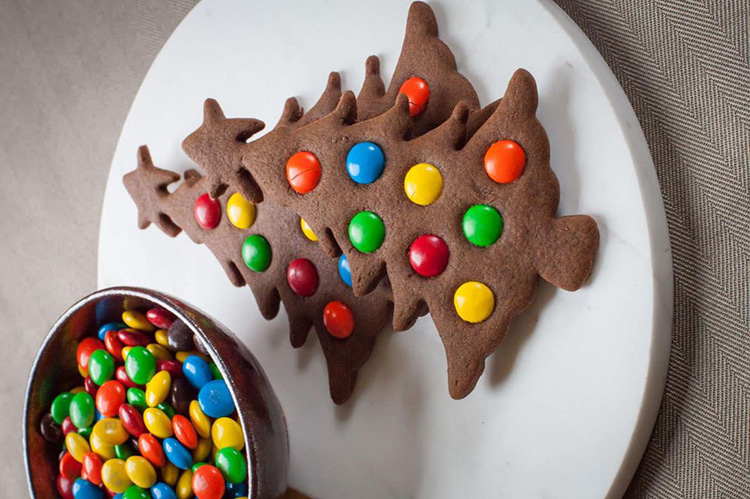 Baked goods particularly cookies, biscuits and cake rusk are packed in blister packs so their structure and crisp could be well maintained by protection against moisture.
Hardware Objects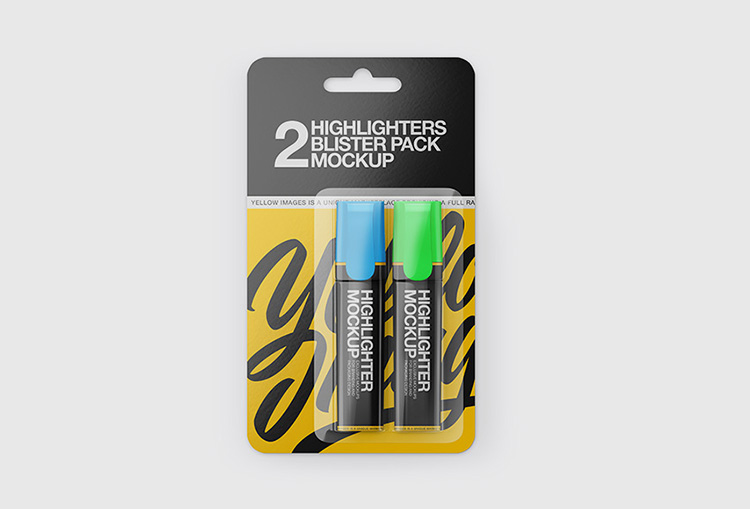 Like eatables, hardware objects are also eligible for the packaging of blister packs. Even reputable brands used to cover their stationary items, plastic toys and iron gadgets in dust-proof blister packs. It eventually, becomes the reason for their quality recognition.
Medicines
Hardgel Capsules
Hard gel capsules are the common type of capsules which are made up of hard shells. They are filled with powder, pellets, granules and liquids which contain vitamin, minerals and other life-saving drugs. Blister packaging is preferred for these capsules because of their separate rooms which only allow you to remove the cover from dose you want to take.
Softgel Capsules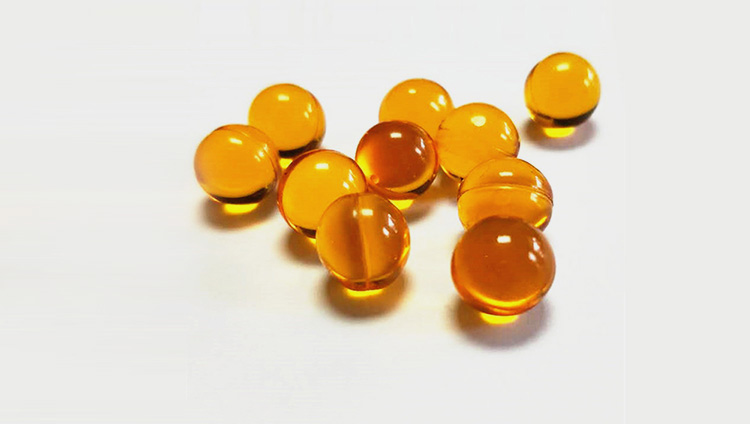 Softgel capsules are taken as oral dosage with tasteless properties. Its outer shell is soft due to which it is known as soft gelatin capsules. Inside shell, these capsules carry essential oil, nutrients like fish oil, nuts oil and seeds oil etc. For their security, blister packaging as a unit-dose form is adopted.
Tablets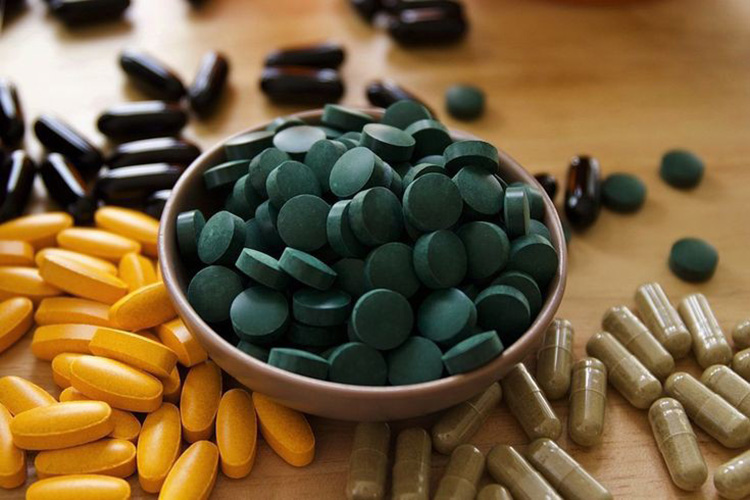 Unlike capsules, tablets do not have outer cover over them. Tablets are produced as a result of powder compression. Thus, it becomes necessary to keep these powder-based tablets away from liquid and moisture, otherwise their shape could be deformed. To prevent this situation, blister packaging is the most frequent and oldest applied method.
Ampoule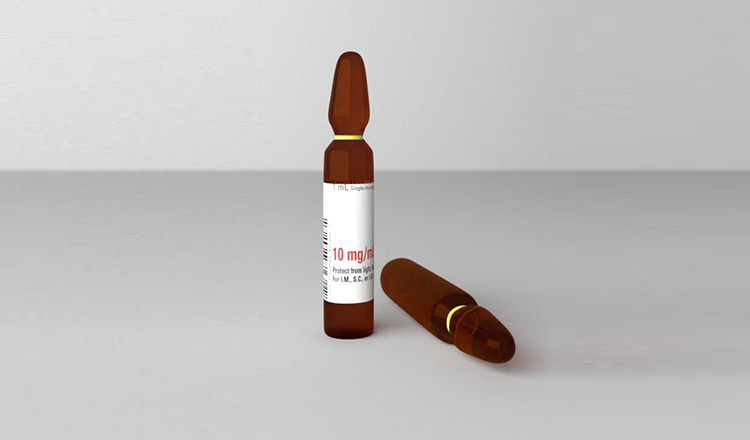 Ampoules are small glass containers having exact amount of injection water/medicine. They are also used for containing chemicals and need strict protection against jerks and jolts during transit which is only possible by packing them in pre-shaped blisters.
4.Highlight The Features Of A Semi-Automatic Blister Packaging Machine?
A semi-automatic blister packaging machine in itself carries lots of features which are displayed to you in below points:
Satisfactory Output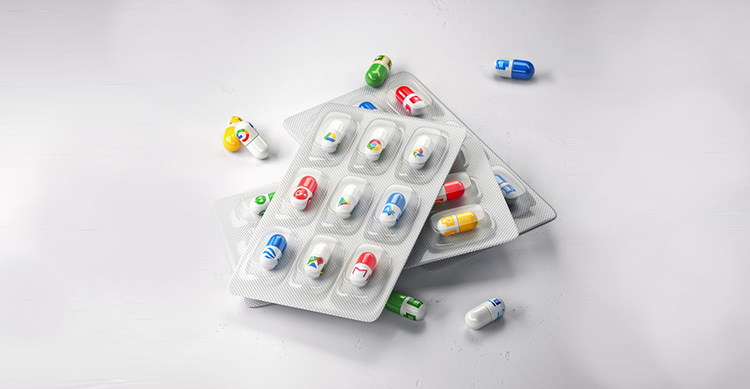 You would choose a semi-automatic blister packaging machine on the basis of your daily production requirements. That's why it always satisfies your needs by giving you up to the mark output.
Easy to Open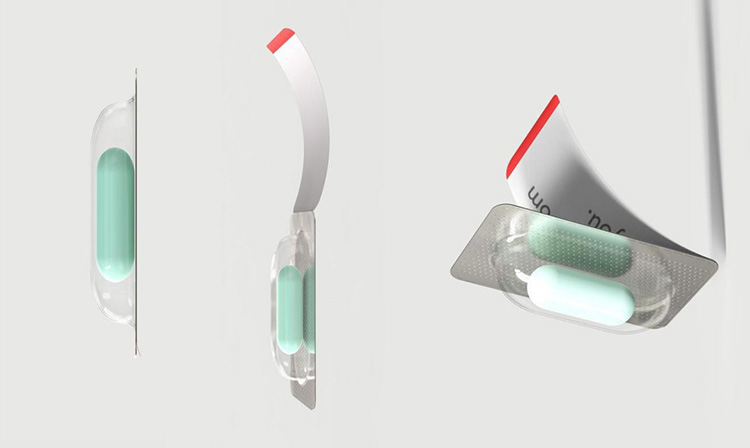 Blister packing is quite easy to open with upper aluminum cover. By simply pushing tablet upward, the aluminum foil will itself tear and tablet would come out of the pack without affecting other tablets present in pack.
Compact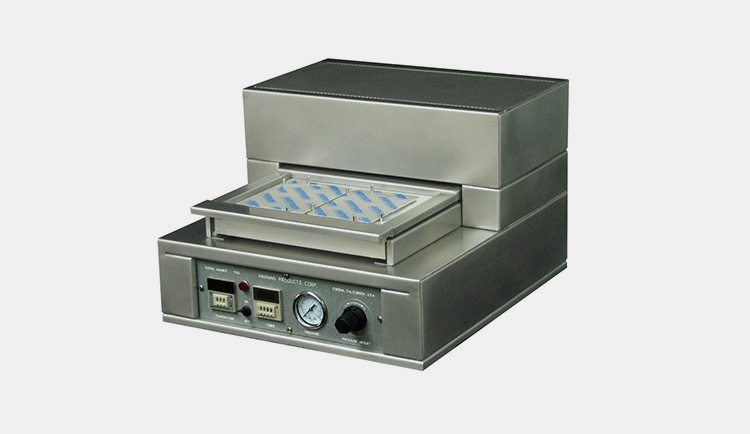 This small size machine is compact, and precise with simple components and easy part assembling and dismantling.
User Friendly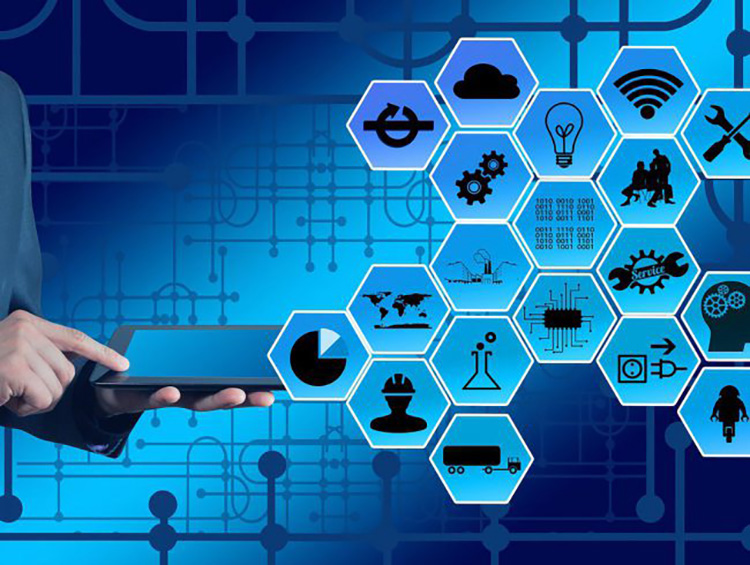 The operating procedure of this machine is highly user-friendly, and you can alone execute it without need for any expertise by simply following the booklet.
Economical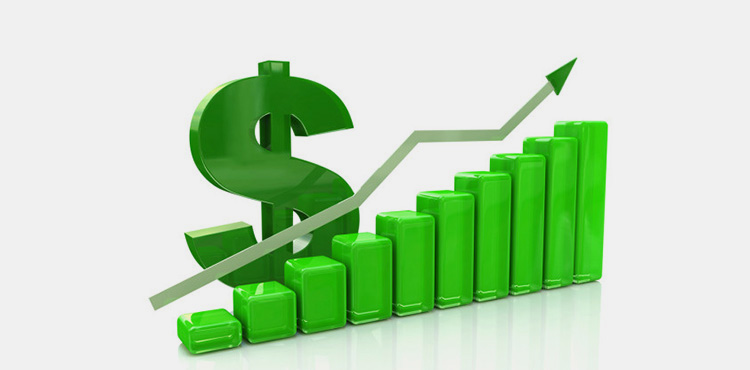 One of the most significant factors which every manufacturer looks for is getting economical solution which is efficient and has effective performance. These all qualities you would find in a semi-automatic blister packaging machine.
Adaptable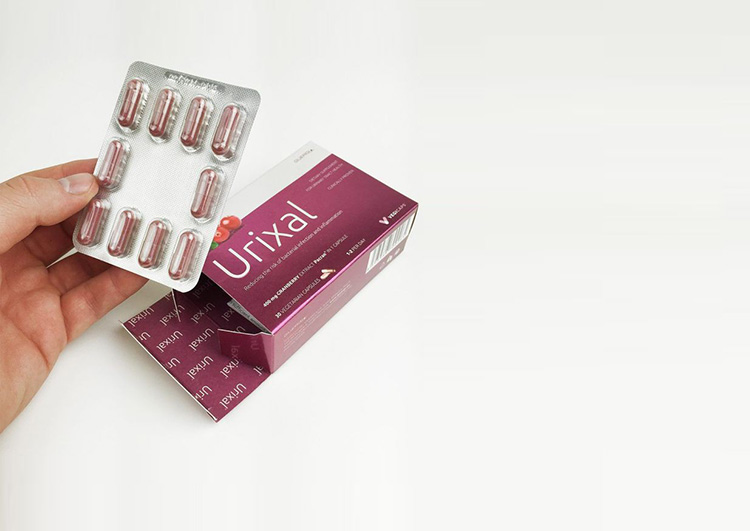 This machine is not limited to processing tablets or capsules, but you can pack so many other items whether it is food, plastic of iron gadgets. It can be possible by simple and fast change of tooling.
Easy Mobility

The most crucial advantage this machine possesses is easy mobility, as you can move it to the place where ever you want without any effort.
Customization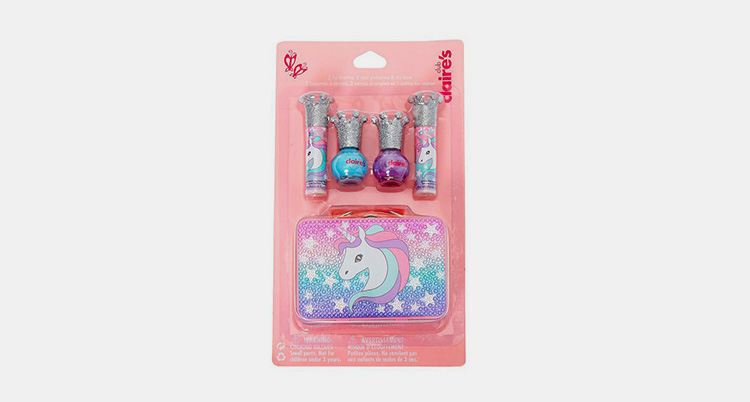 By using this machine, you can make the blisters of unique design and shape. It gives you an opportunity to customize the blisters of your choice which is only done by simple changing of trays.
5.What Are The Working Principles Of A Semi-Automatic Blister Packaging Machine?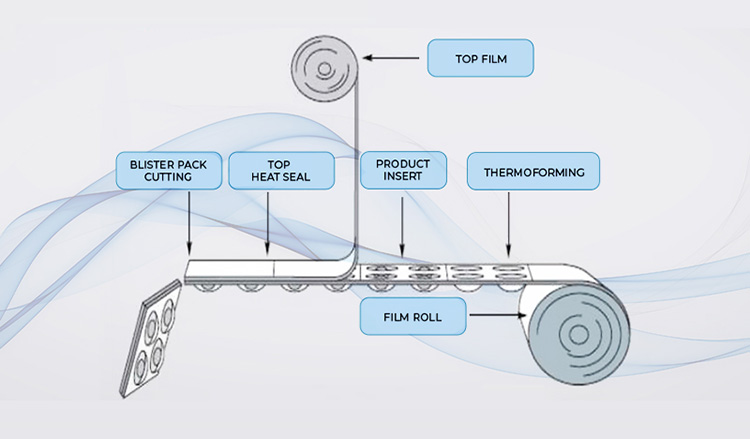 The working procedure of a semi-automatic blister packaging machine is based on few steps including:
Blister Forming
In first stage, the formation of blister takes place. A pre-cut plastic film is placed over the moulding tray and the tray is pushed into machine through handle. Now, machine is turned on for starting temperature to reach the stage where film starts adapting the shape of moulding tray. Here, with the help of air pressure, heated plastic is sucked towards mould holes. After realizing the formation is done, tray is released out of the machine by an operator.
Blister Filling
In second stage, operator manually fills the trays with capsules or any other item and cover the loaded blister pack with a layer of aluminum from roller.
Blister Sealing
After filling, the main task of sealing blister occurs here, when the loaded tray is once again pushed into the machine and the heat pressure leads to tight sealing of blister with aluminum foil.
Blister Cutting
At the end, finished blister packs are accurately separated through a cutter which is mostly round in the corners.
6.Can You Directly Pack Liquid In Blister Pack By A Semi-Automatic Blister Packaging Machine?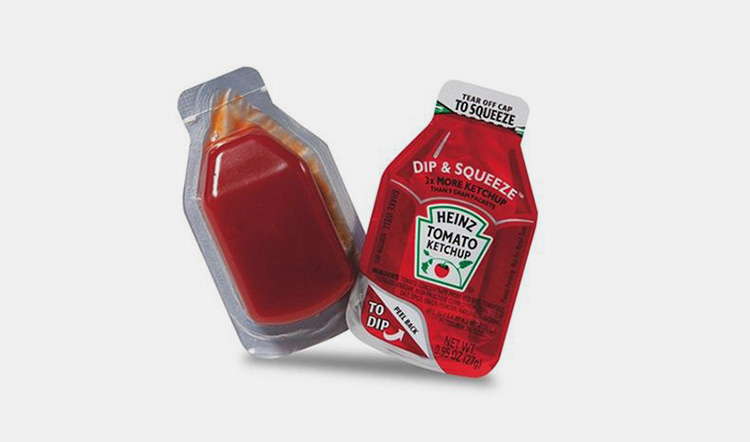 You might be keen to know whether a semi-automatic blister packaging machine can directly pack liquid. The answer is obviously yes! Because, you can directly pack liquid items through this machine.
Instead, most of the restaurants and food processing industries used to pack ketchup, sauces, liquid chocolate and jellies in blister packs due to easy way for their consumption as they can be uncovered steadily.
7.Which Kind Of Material Is Used In The Formation Of Blister Packaging?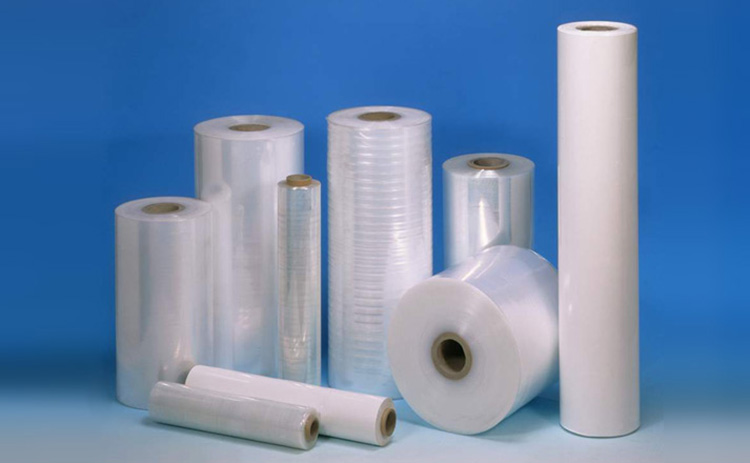 Fundamentally, blister packs are formed by plastic material; however there are various types of plastic which you can use for preparing blister packaging. They are explained below in detail:
Polyethylene terephthalate (PET)
It is the most common type of plastic used for making plastic containers, bottles and blisters. It is easily recyclable and flexible as a result of which it is tear resistant and do not tear apart.
Polyvinyl chloride (PVC)
Polyvinyl chloride is rigid plastic which is used for blister packaging after polyethylene terephthalate. It has strong ability to resist chemical and environmental effects. This is the reason, why it is frequently applied for packing ampoules and vials.
Polyvinylidene chloride (PVDC)
Polyvinylidene chlorine is thin plastic, due to which usually it is used as a coating agent over polyvinyl chloride. It is good at blocking oxygen and water vapors from damaging the quality of medicines.
Polychlorotrifluoroethylene (PCTFE)
This type of thermoplastic material is having stiff texture, thus needs high degree of temperature for melting. However, this plastic carries broad range of benefits such as radiation resistant, temperature resistant and do not absorb water.
Cyclic olefin polymers (COP)
Cyclic olefin polymers is having quick melting feature between 210°C and 215°C among other plastics. It is highly transparent with semi-crystaline nature and having good chemical stability that is why it is good for blister packaging.
8.Describe The Structure Of A Semi-Automatic Blister Packaging Machine?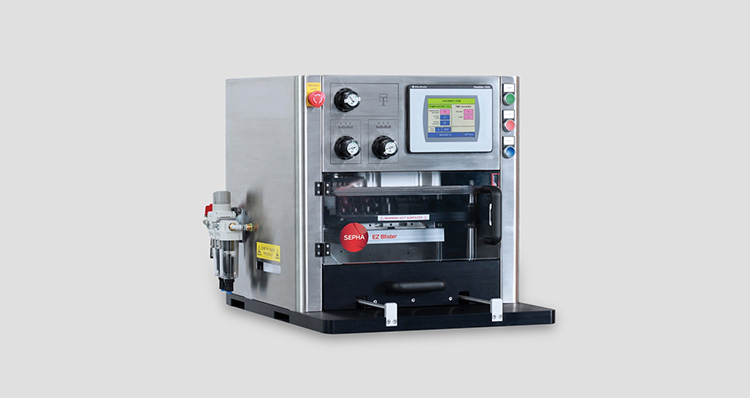 The precise and durable structure of a semi-automatic blister packaging machine is composed of following parts:
Plastic Film Roller
One of the essential components of a semi-automatic blister packaging machine is plastic film roller which works as a base for the whole process. A layer of plastic film is separated from roller and placed over the trays for the purpose of making blister pack.
Heating System
It is another important part, as the temperature is core requirement for blister forming as well as sealing.
Mould Trays
Mould trays are of different shapes and sizes depending upon the size of your products. Blister is placed over it for forming in start and for sealing at the end.
Handle
This handle is attached to the flat plate in machine on which mould trays are placed inside and picked outside. It helps in pushing and pulling of trays.
Vacuum Pump
Vacuum pump is integrated with machine to exert negative pressure against blister packs, so they can be transformed into the shape of die cavity.
Control Panel
The heart of any packaging machinery is a control panel, on which all parameters and buttons are fixed. You have to set them according to your requirements, so it can process the material on prescribed commands.
Aluminum Foil Roller
Aluminum foil roller is thin sheet prepared from the mixture of iron and silicone. It works as a high barrier against moisture, oxygen and especially against the impact of light. That's why it is also used for separate packaging. Although, in blister packaging, it works as an outer cover for sealing.
Sealing Head
Sealing head is located upside the blister packs trays which seals the blister packs to aluminum foil liner through heat pressure.
9.Why Blister Packaging Is Preferable Over Alu-Alu Packaging?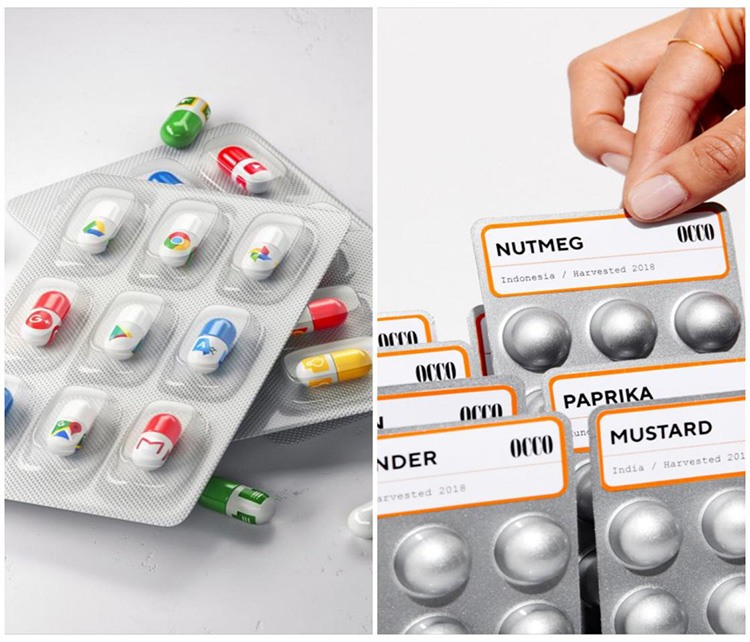 Both blister packaging and Alu-Alu packaging are used for packing tablets. However, in most cases blister packaging is given priority over alu-alu packaging due to certain reasons. They are as follows:
Visibility
Blister packaging is formed by transparent plastic that clearly display you the quality, color and size of tablets. While as, Alu-Alu packaging is both side covered with silver aluminum foil and hide material packed inside.
Cost-effective
One of the biggest reasons to choose a blister packaging over alu-alu packaging is the cheap and economical price of material. In contrary, Alu-Alu packaging material is much more expensive.
Simple Method
The formation of blister packaging is simple with heat insertion and transforms the plastic into mold shape. In contrast, Alu-Alu packaging is slow and done by cold form which also needs adhesive for sticking the upper and lower aluminum side.
10.What Is The Importance Of A Semi-Automatic Blister Packaging Machine In Pharmaceutical Sector?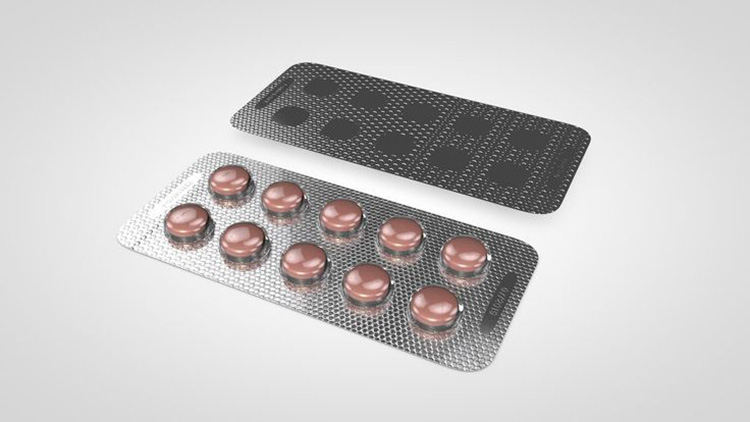 This question is carrying high weightage, because pharmaceutical indutry revolves around the manufacturing of medicines in form of capsules, tablets and liquid dosage. They are constantly engaged in producing pre-existing formulas and testing new solutions for curing disease and viruses.
Now, they are highly concerned regarding the safety and hygiene of these medicines for which they need a proper packaging solution.
Thus, the presence and importance of a semi-automatic blister packaging machine in pharmaceutical plants, testing laboratories and production lines cannot be denied.
11.Differentiate Between A Fully Automatic Blister Packaging Machine And Semi-Automatic Blister Packaging Machine?
How a semi-automatic blister packaging machine can be distinguished from fully automatic blister packaging machine, has been explained below:
| | | | |
| --- | --- | --- | --- |
| No | Factors | Fully Automatic Blister Packaging Machine | Semi-Automatic Blister Packaging Machine |
| 1 | Nature | Fully automatic blister packaging machine is heavy-duty machine that works independently in continuous manner | Semi-automatic blister packaging machine is light-duty packaging equipment that needs user help to carry out its functioning |
| 2 | Structure | The structure of a fully automatic blister packaging machine is complex with so many parts and is having high weight | A semi-automatic blister packaging machine is light weighted and precise with simple parts |
| 3 | Process | Its process is continuous and easy with self-functioning procedure | Its operation is discontinuous and require efforts in form of constant tools changing |
| 4 | Speed | Speed of the machine is much higher than any other blister packaging machine | Its speed is slower than fully automatic blister packaging machine |
| 5 | Capacity | It is capable of performing 25 to 30 cycles of packing medicines in blister | While the capacity of a semi-automatic blister packaging machine is dependent upon the efforts of user, and it is also limited |
| 6 | Cost | It is highly expensive due to fully automated system | It is cost economical and reasonable to be purchased by ordinary enterprise |
| 7 | Application | It is applicable to large scale industries like pharmaceutical, nutraceutical, hardware and food processing industries. | It can be used in testing laboratories, herbal industries, small scale food and hardware industries. |
| 8 | Machine | | |
12.What Are The Applications Of A Semi-Automatic Blister Packaging Machine?
You may not be familiar with the area of applicability of a semi-automatic blister packaging machine. That's, why we have drafted this question to enable you for knowing it. These firms are highlighted below:
Pharmaceutical Industry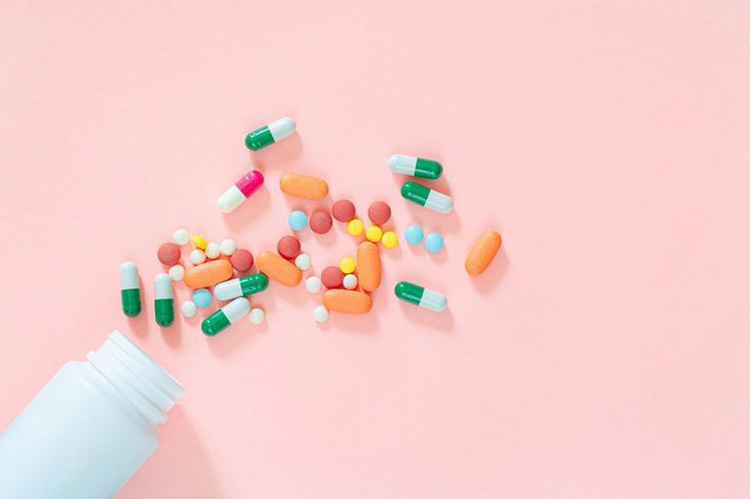 Pharmaceutical industry is area, where the production of tablets, pills and capsules is usual task. They are constantly engaged in introducing new medicines and cure the diseases. However, for securing these medicines, a semi-automatic blister packaging machine can be easily utilized.
Nutraceutical Industry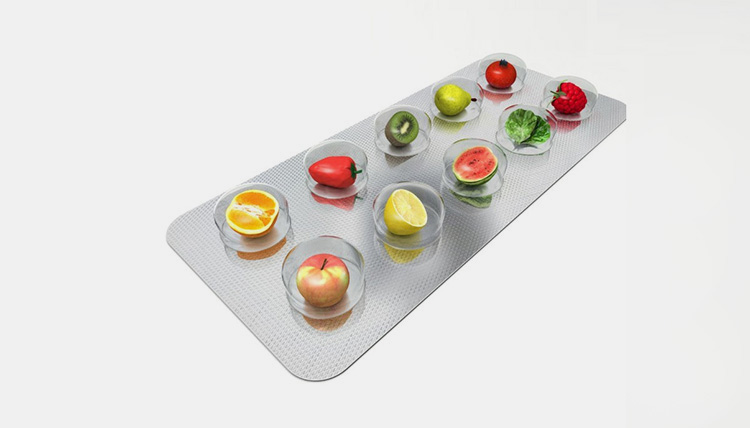 For maintaining good health and boosting your organs by taking additional supplements can help you in living a happy life. But how this method of preparing and preserving such nutraceutical is possible? It is no doubt require the efforts of machine like a semi-automatic blister packaging machine.
Veterinary Industry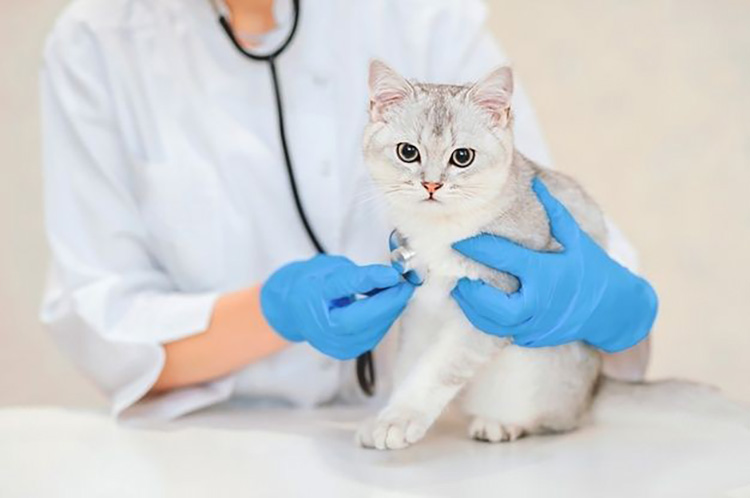 Veterinary clinical plants used to make new medicines for curing patients. After the completion of their medicine preparation, they require proper way of accurately packing these pills and tablets for which a semi-automatic blister packaging machine is suitable.
Herbal Industry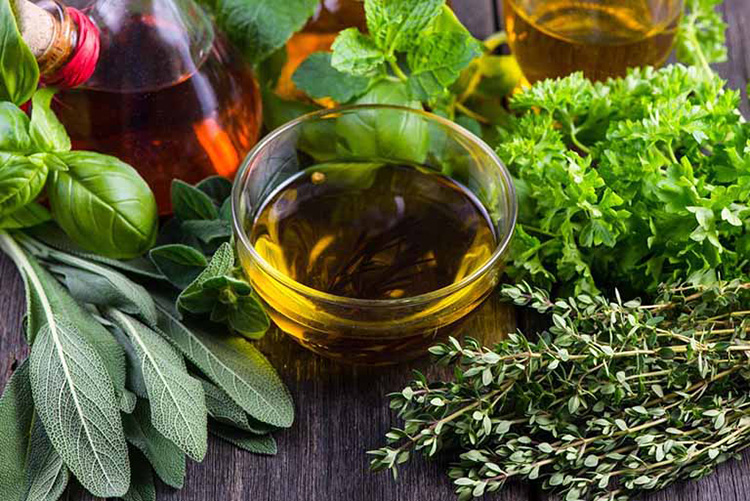 Like other medicine producing sectors, herbal industry is also associated with preparing influencial solutions for treating various diseases. Thus, a semi-automatic blister packaging machine has good demand in such area to protect these effective herbal mixtures in safe mode.
Surgical Industry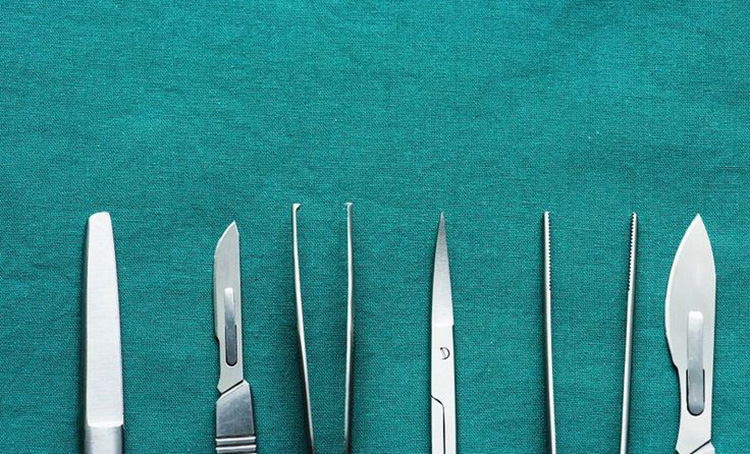 Surgical operations in hospitals, is carried out with the help of various instruments like scalpel, needle holder and blades etc. All these instruments are made with pure quality material and kept in very hygienic environment free from moisture and contamination and this is accomplished by a semi-automatic blister packaging machine.
Food Industry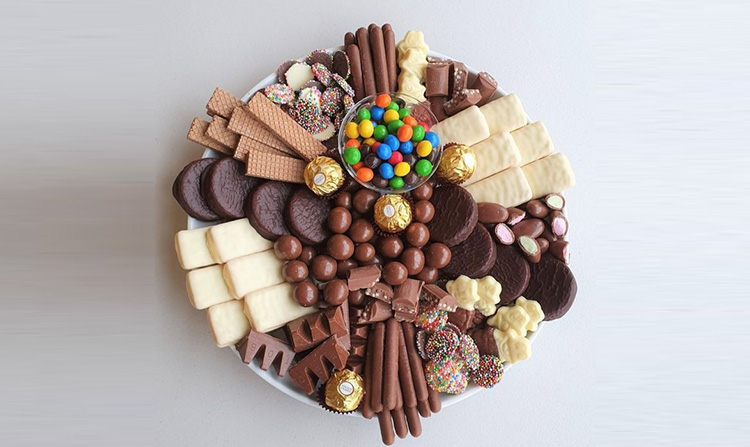 Medium scale food plants, baking industries and restaurants use this machine for extending the safe shelf life of sweets, sauces and cookies etc.
Hardware Industry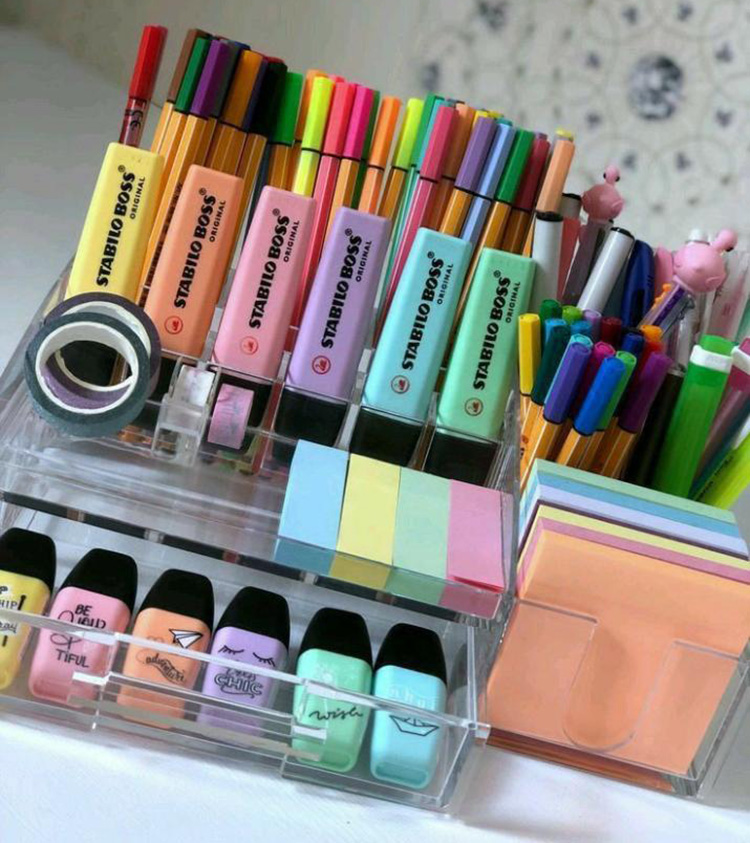 This machine is not only employed for eatables and medicines rather you would find it everywhere, there are stationary items, plastic toys, cosmetic accessories and numerous other products.
13.What Are The Downsides Of A Semi-Automatic Blister Packaging Machine?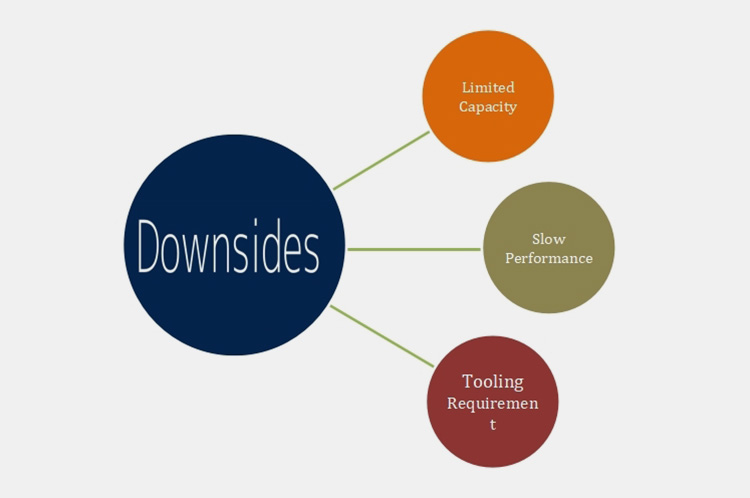 Limited Capacity
No doubt, a semi-automatic blister packaging machine is cost-effective, but its capacity is limited, resultantly its area of applicability is also confined to small batch industries.
Slow Performance
Its performance is solely depends upon user which eventually lowers down the performance of machine.
Tools Requirement
In using this machine, you would require various tools like moulding trays of different shapes and sizes in accordance with the size of capsules and tablets.
14.Point Out The Common Pitfalls And Give Remedies For Solving Them?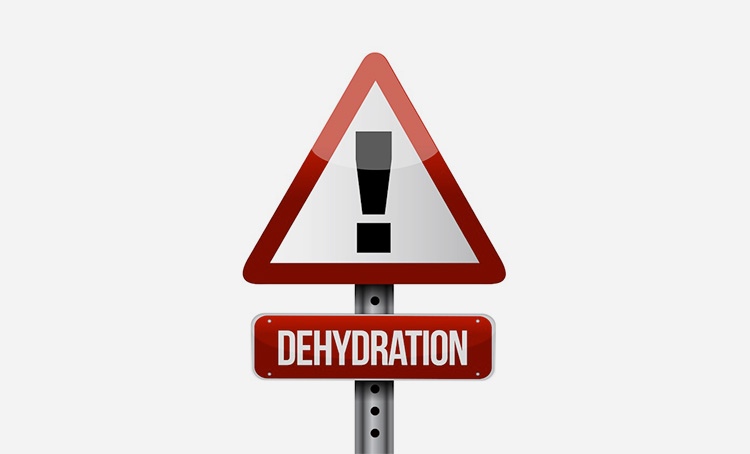 Some of the common faults which you might face when applying a semi-automatic blister packaging machine in your production line are highlighted below. For their solution read them carefully:
| | | | |
| --- | --- | --- | --- |
| No | Pitfalls | Possible Causes | Remedies |
| 1 | Machine is overloaded | It occurs due to continuous overheat | Leave the machine until it cool down and inspect moving components for in case of blockage and also lubricate them |
| 2 | Molding of film get deformed | The temperature is too high which cause in material melting and deformation | Reduce the machine temperature to suitable level |
| 3 | Over current due to short circuit | Their may be metal device uncovered | Inspect the connections between wiring parts and avoid using uncovered metal conductor |
| 4 | The air pressure is low | There may be leakage in the pipeline of vacuum pump connected to machine of the setting of air regulator is false | Check the pipe in case of leakage replace it and also adjust the speed of air regulator |
| 5 | The direction of blister pack is uneven | Its possible cause is the tilted tray | Adjust the blister forming plate to stable and even place |
15.How To Clean And Maintain A Semi-Automatic Blister Packaging Machine?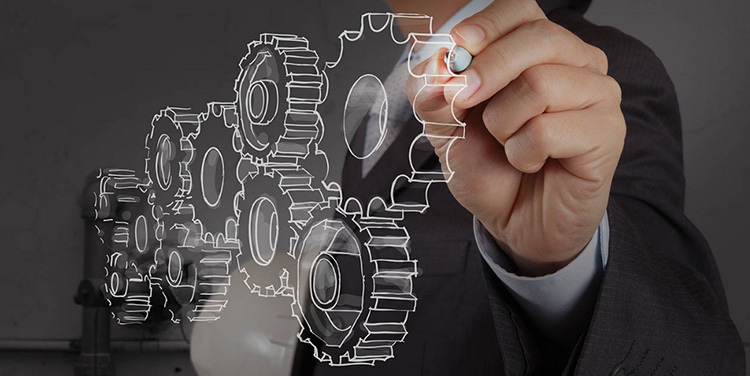 If you really want to make your equipment long lasting and stay effective, you are bound to keep it under regular cleaning and maintenance. For that below guidelines would be helpful:
Before cleaning your machine, take some necessary precautions like wearing gloves, mask, glasses and snood.
Make sure to put off, all electric supply connections which are linked to the machine.
Remove all the parts of machine which are supposed to be cleaned like mould trays, film cutting blades and sealing head.
Clean the outside components with water and inside parts of machine with piece of cloth for removing material residues.
Lubricate the rotating parts of machine like underneath of turntable and foil dispenser.
Regularly check the pipe connected to air cylinder to reduce leakage.
16.What Factors Play Significant Role In Selecting The Best Semi-Automatic Blister Packaging Machine?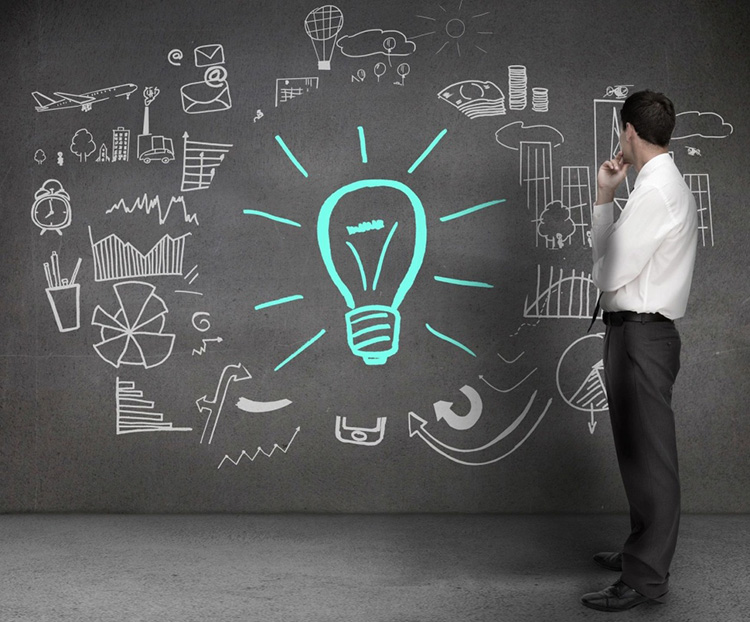 In selecting right semi-automatic blister packaging machine, underlying factors might prove helpful for you: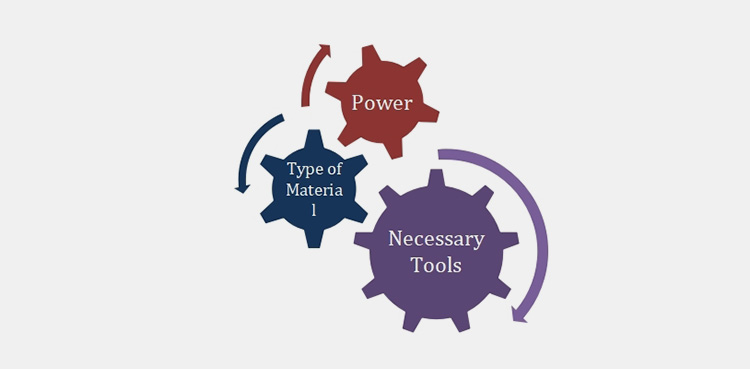 Type of Material
The first and foremost thing you should keep in mind, is which type of material you are going to pack? Whether it is medicine, hardware or food product? And if the nature belongs to medicine, then which type capsule, tablets or ampoules, their size shape and density. All these factors are essential.
Necessary Tools
Keep in your mind, that semi-automatic blister packaging machine requires certain tools especially mold plates. And cutters for cutting blisters, these tools are obligatory part of your packaging process. Make sure, that all these parts are available with machine. In case of absence, ask your vendor for providing these tools.
Power
What is the power and pressure of machine? How much time it takes to complete each cycle of sealing blisters? The temperature of machine can be raised up to which level, where it remains stable? Consider all these questions before opting any model.
Conclusion
A semi-automatic blister packaging machine has its own broad category of advantages and many enterprises still rely on this machinery for carrying their daily tasks. It will fully remain under your control, and you can better customize the structure and size of different blisters. If you are also among those entrepreneurs who need medium level of blister packaging production but with full accuracy and standard sealing, it is better opportunity to consider Allpackchina, which has reputable history in providing the latest packaging machinery. For further information and consultation please contact us.