Your Best Chemical Filling Machine Manufacturer
Allpack Chemical Filling Machine
Allpack chemical filling machine is designed for a wide range of chemical liquid bottle filling and packaging. The chemical filling machine can be applied for various products including foaming chemicals, viscous liquids, aggressive liquids, flammable products, solvents, detergents, polymers, disinfectants, cleaning products such as lubricant oil, household bleach, gasoline, pesticide liquids, colloids, acid liquids, laundry detergents, paints, acid liquids, hand sanitizer, cleaning liquids, disinfectant, etc. Allpack offers you different chemical filling lines with high efficiency and high quality. The whole chemical filling line consists of an automatic bottle unscrambler, a chemical filling machine, a capping machine, a labeling machine, and a carton packing machine for your choice. All kinds of gravity, piston, overflow, pressure and pump chemical fillers are for your operation.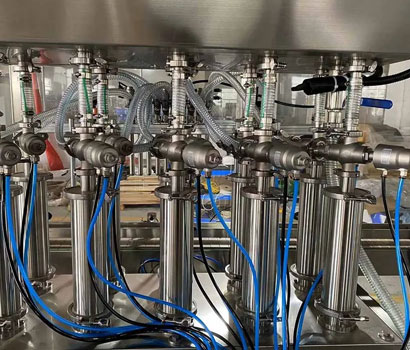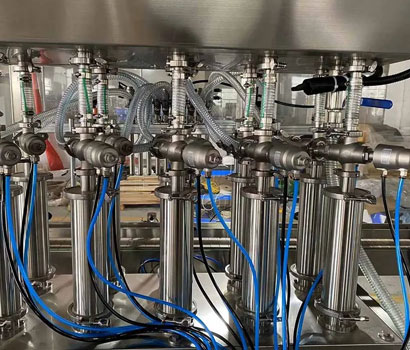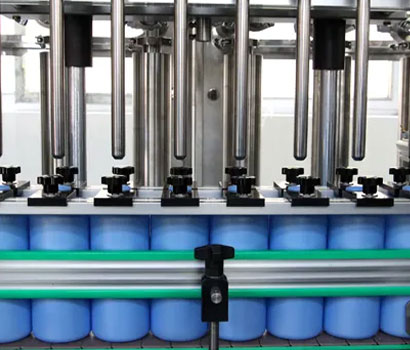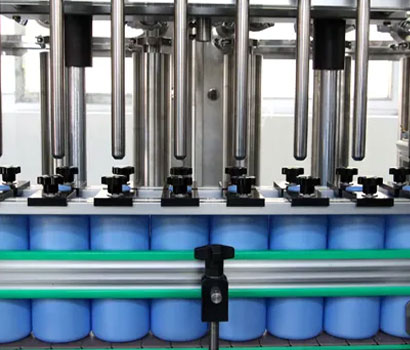 Allpack Chemical Filling Machine Video
Allpack Chemical Filling Machines
Allpack 1-5L chemical filling machine adopts the metering and filling principle to keep the liquid level constant (constant speed) and timing mode for precise filling. With PLC control, touch-type man-machine interface, the chemical filling machine is easy and intuitive to operate. The external frame, material box, feed pipe, conveying frame, filling head, liquid level detection, valve, and knife retaining seat are made of anti-corrosion PP material with good anti-corrosion performance. The chemical filling machine is suitable for automatic filling of corrosive liquid with good fluidity.
Innovative Design
Good Anti-corrosion Performance
High Automation with Intelligent Control
Allpack 5-30L chemical filling machine is specially designed for chemical liquids bottle filling within the filling volume between 5 to 30L. The chemical filler from this chemical filling line is designed with a linear scale with a roller, material tank, weight control meter, PLC control unit, and chain-driven drum in and out structure, that can ensure you with fast and slow fillings (with dive function). With the weight filling system(American METTLER TOLEDO weighing sensor and control meter), this chemical filling machine ensures high filling precision. The unique ball-to-go drums conveying method ensures smooth drum-out conveying after filling.
High-precision Filling System
Automatic Feeding Coordination
High Efficiency With High Filling Volume
Allpack 200L chemical filling machine is the latest improved up-weighing filling machine which can meet your needs for filling and packaging large amounts of chemical liquids at a time. This chemical filling machine is suitable for the packaging of water, emulsion, oil, and other materials with good fluidity and no foam. This equipment adopts the weighing method to monitor the current filling amount in real time and feedback to the controller. The controller outputs the fast and slow filling control signals according to the set data to realize the fast and accurate filling of the large filling specifications.
High Filling Measurement
Automatic Bucket Positioning
Automatic Filling Head Matching
Allpack ton drum chemical filling machine monitors the current filling volume in real-time and feeds it back to the controller. The controller outputs fast and slow filling control signals according to the set data to realize the fast and accurate filling of large filling specifications. The equipment can meet the needs of automatic filling of various liquids and meet the filling of foam-free and foam liquid. The actual feeding speed depends on the feeding speed and operation proficiency of the materials. The weighing filler adopts the Metler-Toledo weighing sensor to ensure the high accuracy of filling measurement.
Automatic Diagnosis System
Fault Automatic Alarm Function
Both for Filling Foam-free & Foam Liquids
Allpack Chemical Filling Machine Process Flow & Duration Estimation
Allpack has been a professional manufacturer of filling lines for over 10 years, customized filling lines for different industries like food, beverage, cosmetic, medical industry, chemical industry, and so on. The full automatic liquid filling machine is designed to save time on adjusting and testing the machine, it can fill a liquid or paste accurately by entering a certain filling volume. Check below the Allpack lubricant oil filling machine manufacturing process.
Step 1: Plate Cutting(5-7 days)
The initial step is the plate cutting, which takes 5-7 days to complete the process, with which various thicknesses with accepted dimensional accuracy can be achieved. It is done either by a mechanical or thermal process. It is done either by a mechanical or thermal process. With this process, your machine surface finish will be improved and the machine surface will be protected from corrosion.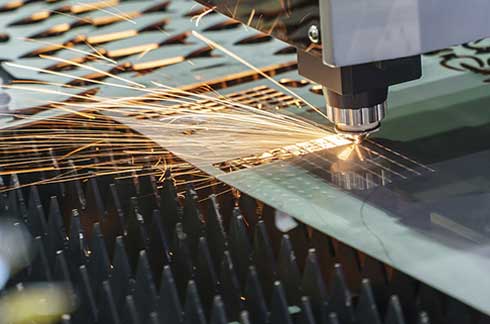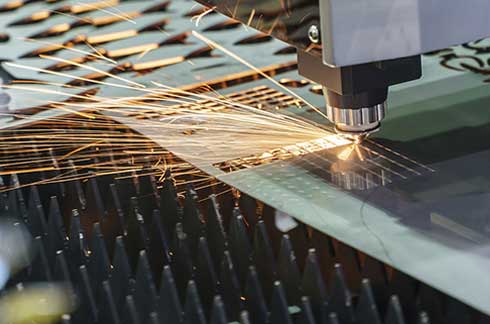 Step 2: Welding(5-7 days)
The 2nd step is welding, which takes about 5-7 days, and it is a fabrication process whereby two or more parts are fused together by means of heat, pressure or both forming a join as the parts cool. During this welding process, you will get strong or permanent joints for your machine structure. It is such a crucial process as it is the backbone of the machine.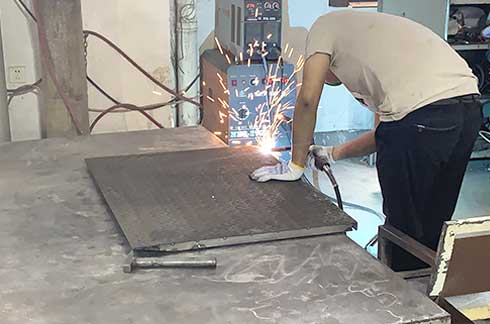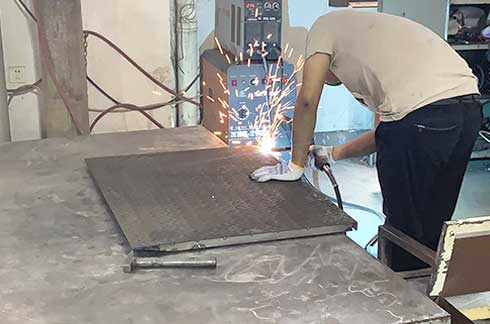 Step 3: CNC Process(14-18 days)
The 3rd step is the CNC process, which takes about 14-18 days to complete. It is a manufacturing process in which pre-programmed computer software dictates the movements of the machine. In CNC manufacturing, machines are operated via numerical control, the language in the CNC process will control the various behaviors of the machine, such as the speed, feeding rate, and coordination.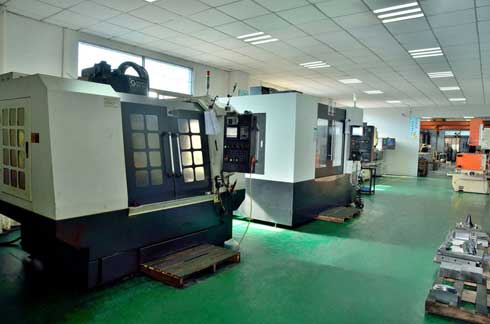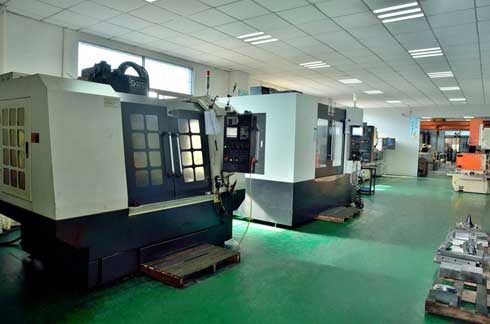 Step 4: Polishing(3-5 days)
The 4th step is polishing,which takes about 1-3days,it actually include two stage,first remove the clear coat scratches,the second stage is polishing the refine finish.After this polishing process,the machine surface will look more smooth on an even more microscopic level.It will also reduce the amount of surface and sub-surface damage and provide better uniformity of surfaces requiring epitaxial processes or deposited materials.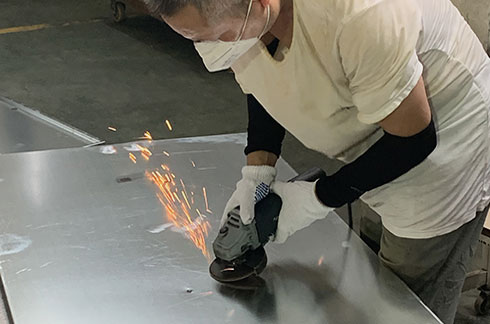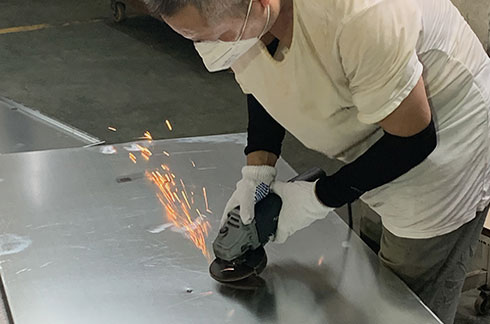 Step 5: Inspection(1-3 days)
The 5th step is inspection, it is the most important process during the whole machine manufacturing process often overlooked. Allpack pesticide filling machine inspection process not only includes an overall visual inspection of machine functionality and components but also includes scheduled, purposeful, proactive equipment checks that are carefully designed to identify possible issues and forecast necessary maintenance needs. Through careful inspection, documentation, inspection summary, and report will be generated.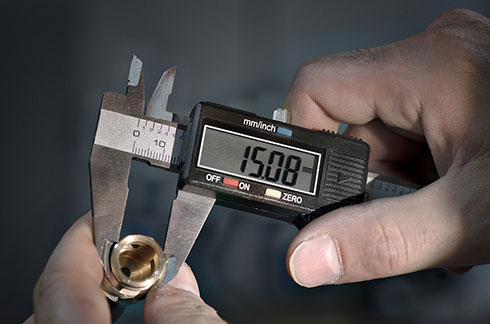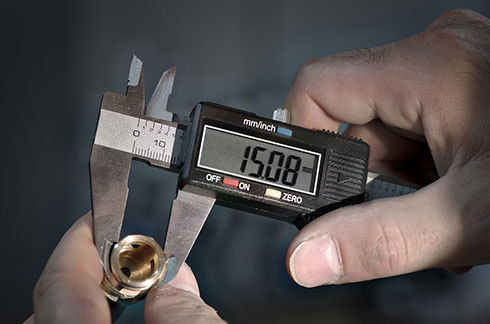 Step 6: Assembly(5-7 days)
The 6th step is the assembly,which is the most important process of the machine's mass production,here several parts or materials of the machine are added in sequence by various workers.This process will also utilizes different types of hardware to assemble the parts together,like nuts, bolts, screws, and similar materials.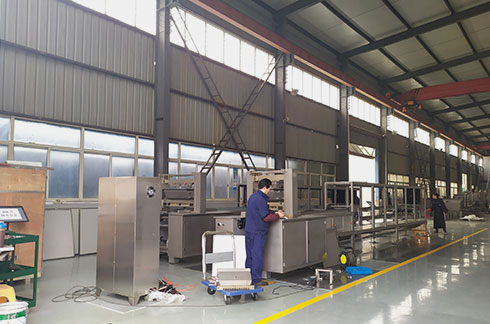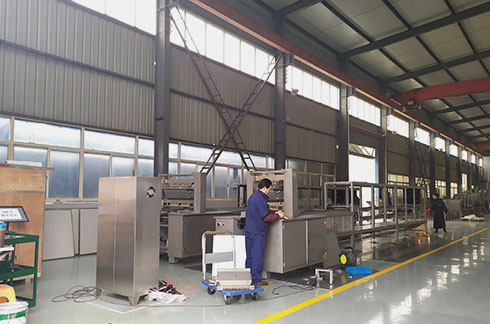 Step 7: Debugging(5-7 days)
The 7th step is debugging, which is also the most important process of the pesticide filling machine manufacturing process. Allpack engineers will debug the machine from several aspects to detect any errors or bugs at the early stage. If any parts of the machine do not work as expected, they will study and solve the errors or bugs before getting to the next to guarantee the best factory quality.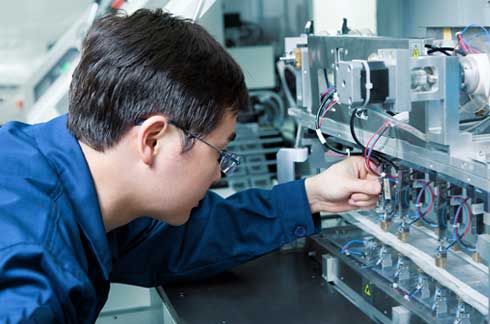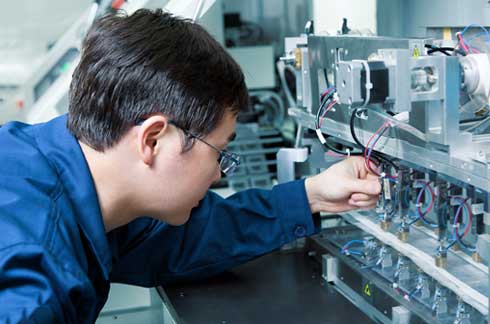 Step 8: Packaging(1-3 days)
The 8th step is the packaging,it is to enclose and protect the machine by encasing them in a container for sale,distribution, shipping, storage, and usage,or efficiently and quickly placing the machine in a protective container or wrapping. It completes a process that is an essential part of marketing and presents the proper image and design of a machine.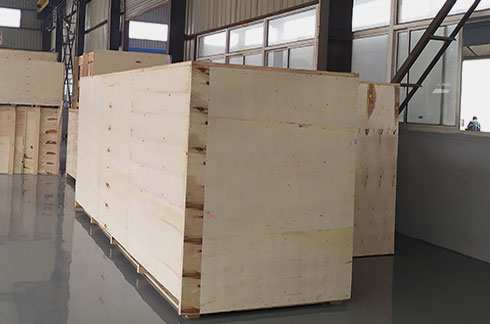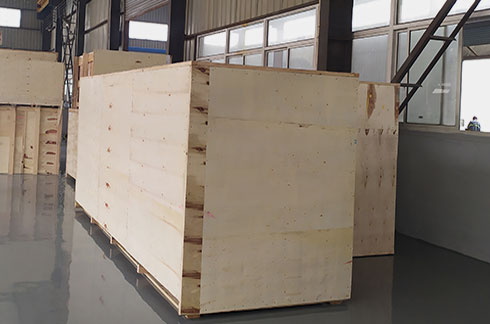 The last step is loading, and the finished pesticide filling machine will be loaded onto the track for further shipment using the lift truck.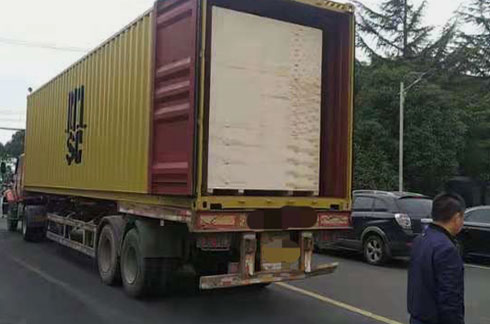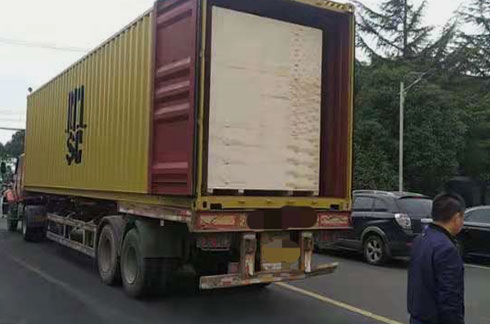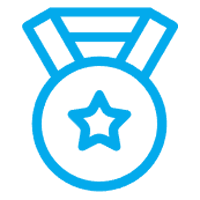 Allpack has been the trusted and professional chemical filling machine manufacturer with more than 11 years of experience.

Allpack offers you machines and solutions that can fill, cap, and label containers with different shapes, caps, viscosities.

Our team is dedicated to providing you with chemical filling techniques and operations with specific product support.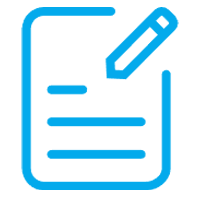 Our machinery can fulfill all your chemicals, solvents, disinfectants, paints, bleach, pesticide filling, and packaging needs.
Chemical Filling Machine: The Complete Buying Guide in 2023
Why Is it Important to Store Chemicals? Even not in-used chemicals can pose harmful effects on you and the environment. Yes, they can put you at risk by contributing high flammability, poison, or damaging the entire workspace if not stored safely.
Moreover, some chemicals are not compatible with others; All In All, you must store them properly.
Today, chemical filling machine is in high demand throughout industrial sectors. This is not only due to safety, but also it helps in producing quality formulation, easy handling, and much more.
Investing in a chemical filling machine can't go wrong. Let's read the blog to understand the machine working, production line, benefits, and relevant parameters you look for!
Add a header to begin generating the table of contents
1. What Is a Chemical Filling Machine?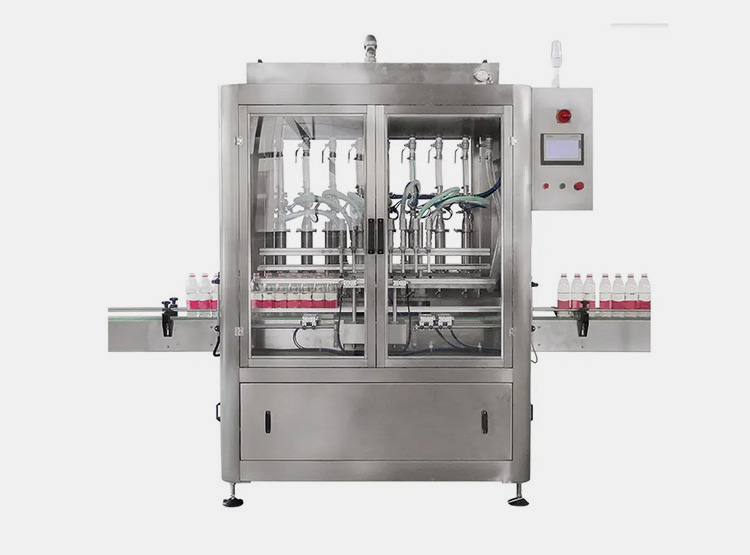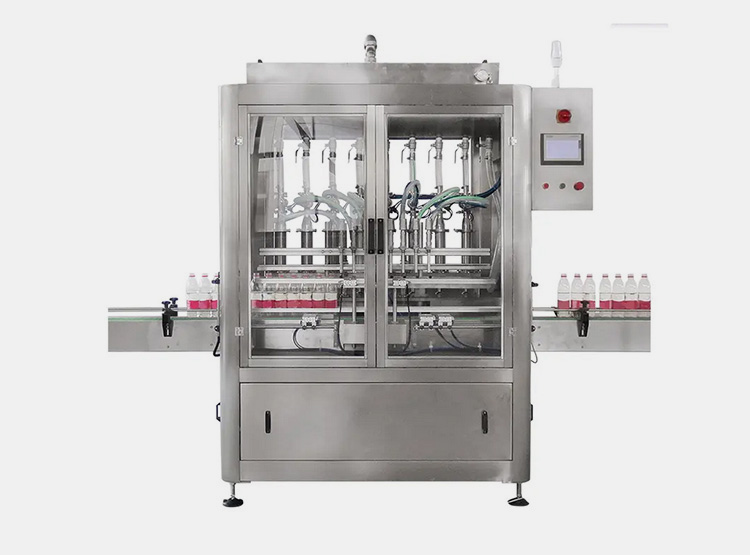 A chemical filling machine is an integral piece of equipment employed in different production lines especially in the chemical industry for filling sensitive, flammable, and corrosive chemicals. It can handle chemicals of different consistencies.
This equipment is designed for dispensing bulk quantities of various laboratory chemicals such as acids, alcohols, and household products like bleaches, cleaners, and industrial chemicals for instance lubricants, varnishes, grease, glues, etc.
A chemical filling machine is equipped with different filling heads to accommodate diverse containers such as tote drums, metal pails, intermediatory bulk containers (IBC), glass bottles, and plastic jerrycans.
2.Why Do You Need a Chemical Filling Machine?
The chemical filling machine is a turnkey solution to optimize filling rates and achieve precision in dispensing chemicals. There are several reasons why a chemical filling machine holds an important position in chemical processing lines such as:
Versatility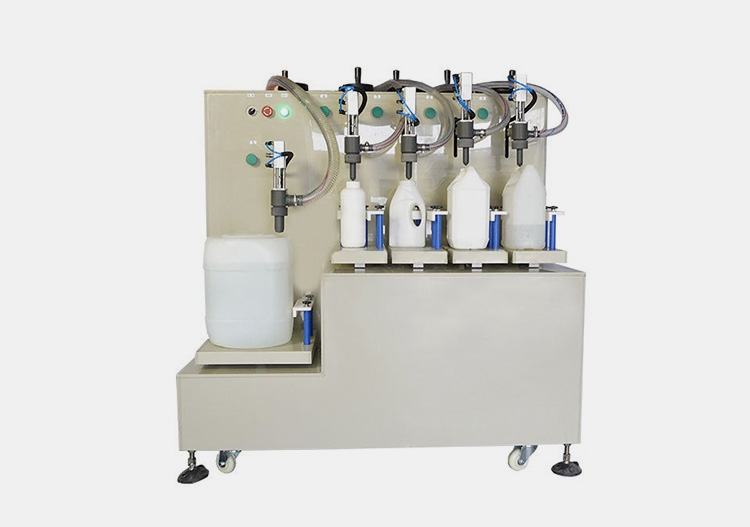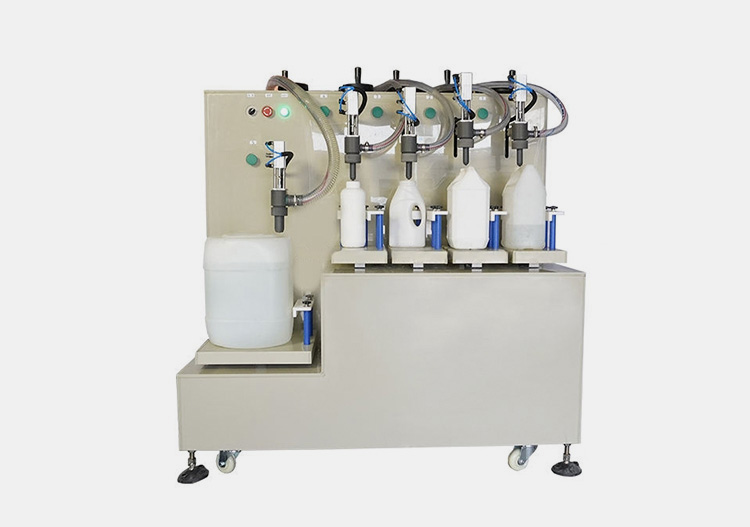 The chemical filling machine is furnished with different types of fillers and filling nozzles to handle and dispense a variety of chemicals differing in their nature. This machine is a versatile and flexible instrument that fills any shape, material, and size bulk storage container.
Minimal Wastage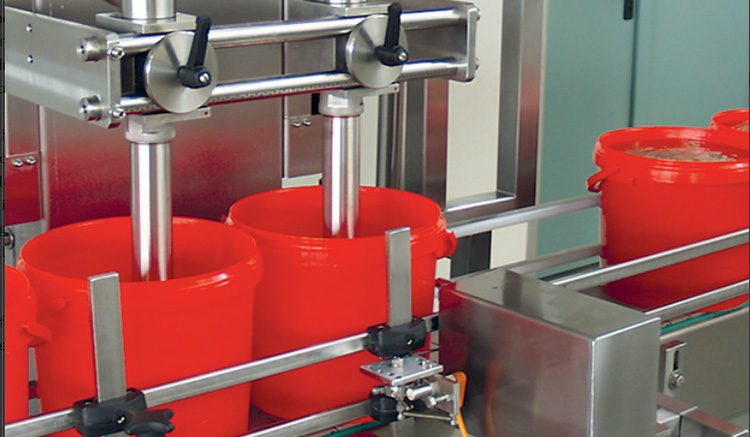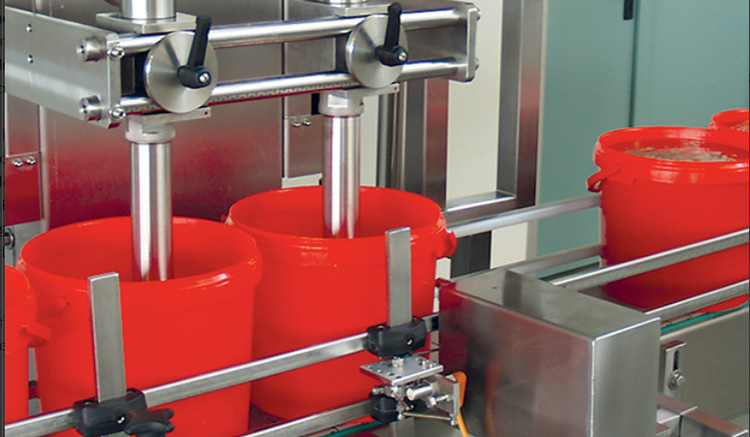 This equipment is an automated system customized with different adjustable filling heads that prevent the wastage of chemicals. The manual filling often leads to the loss of expensive chemicals, which is detrimental to production, therefore, using this machine in a processing plant is the best way to chemical loss issues.
Safety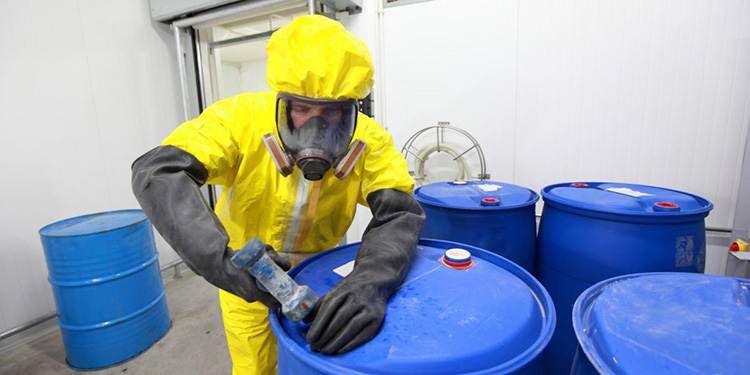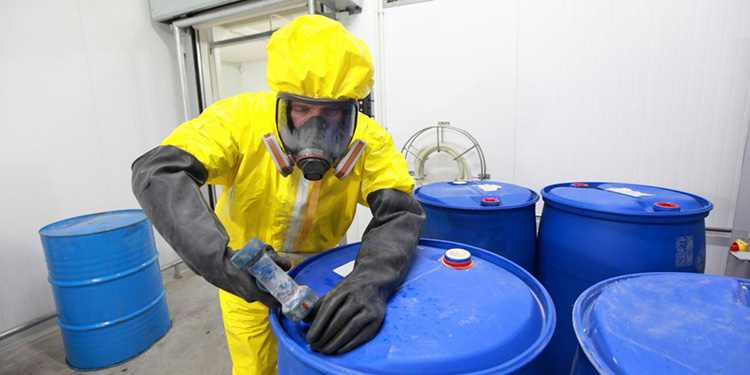 It is a serious concern when dealing with dangerous chemicals. The chemical filling machine is constructed in such a manner, that minimizes the exposure of working staff to corrosive chemicals. It comes with different safety features such as guide rails and anti-drip nozzles, that limit direct chemical handling by working staff.
No Filling Variation


This is the major advantage of a chemical filling machine. Filling by hand typically results in overfill or underfill that leads to serious problems for business such as loss of chemicals and upsetting customers. However, this machine has advanced computerized systems and controls that adjust filling speed for accurate and precise dispensing.
High Production Capacity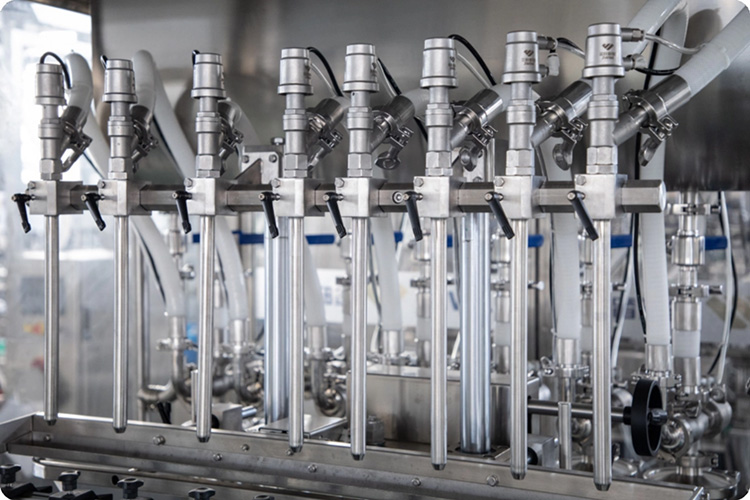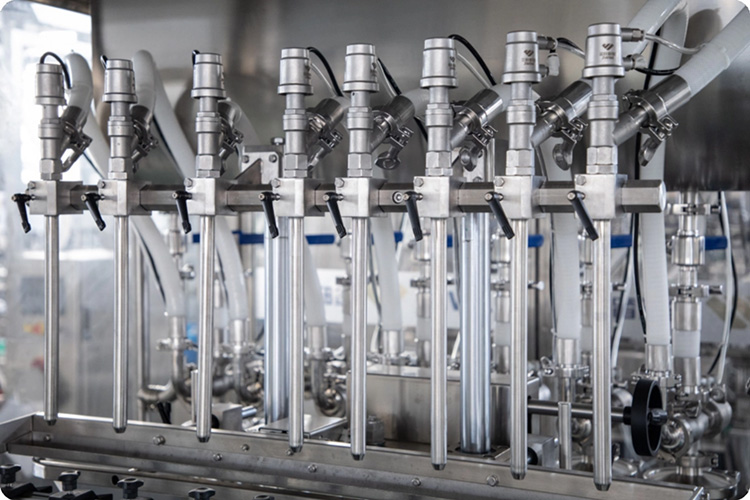 A chemical filling machine is a one-time investment bringing you huge profits as it can fill a large number of containers per hour. This leads to a higher number of your chemical products in the market thus generating more revenue for your business.
Ease in Use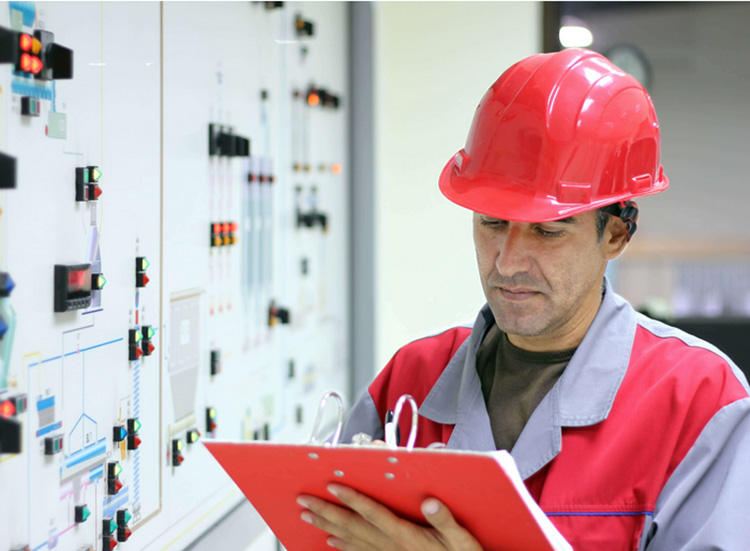 A modern chemical filling machine has high-tech computerized parts such as an HMI touch that are easy to use and do not require any special training to operate. Users can conveniently adjust and modify operational parameters using these parts.
Upgradability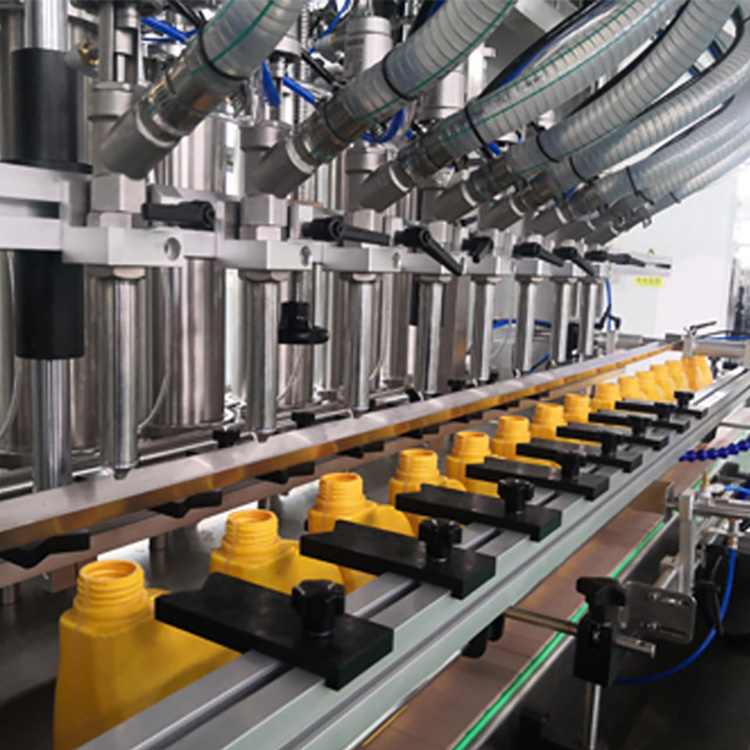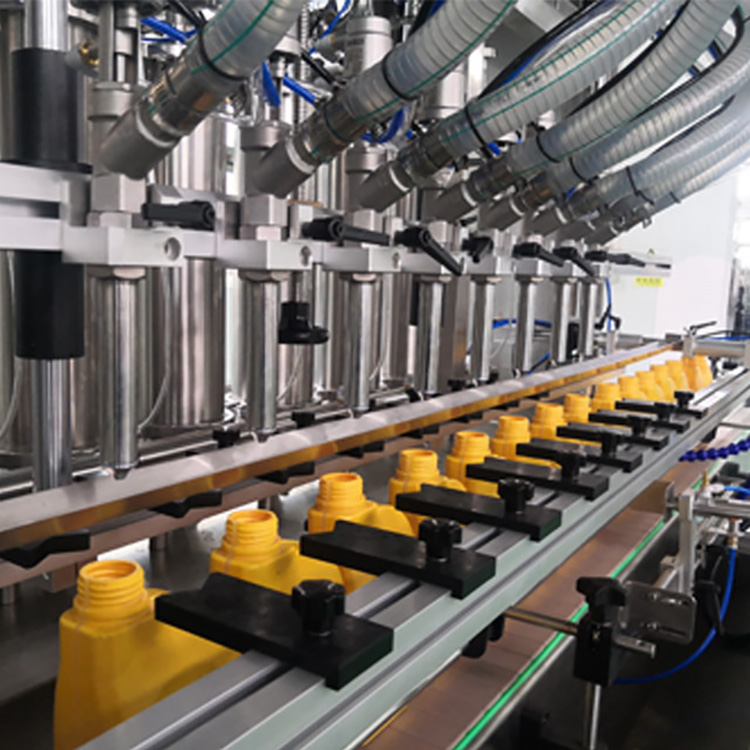 A significant long-term benefit of the chemical filling machine is its scalability. With your evolving business needs you can simply add more filling heads to your existing chemical filling machine instead of buying new equipment.
3. Where Can You Use a Chemical Filling Machine?
Well to answer this question, chemical filling machine is multi-faceted equipment, used in every type of industry from chemical to automotive, agriculture to food. A few basic applications of these machines are detailed below:
Chemical Industry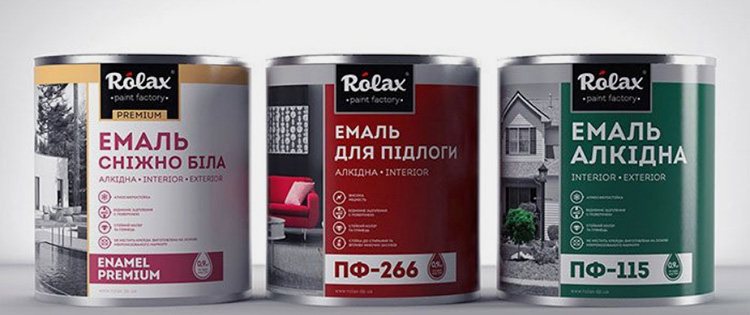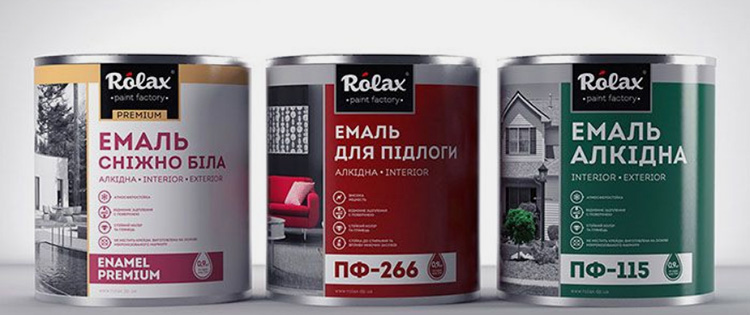 This equipment is the backbone of the chemical processing industry. This machine precisely and safely dispenses bucket loads of chemicals such as acids, solvents, glues, and sealants. Acetone, thinners, bleaches, disinfectants, degreasers, cutting fluids, etc in large glass bottles, metal drums, and metal buckets.
Food Industry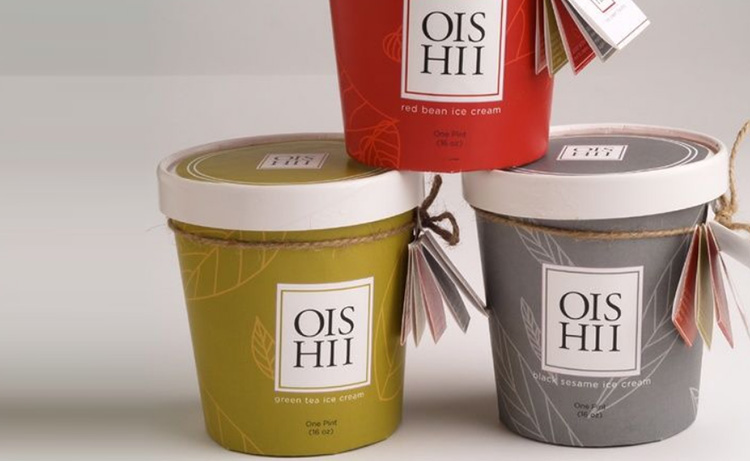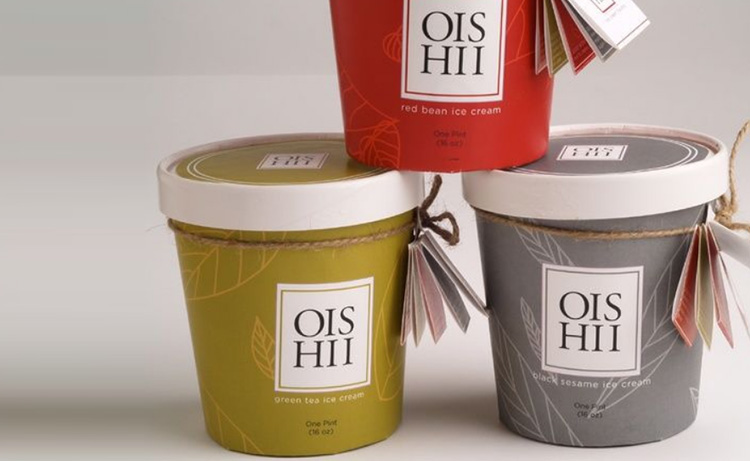 This machine loads different types of viscous and pasty products like puree, pastes, soup mixes, chocolate syrup, jams, ketchup, sauces, etc in large buckets and jerrycans. Also, this machine loads bulk quantities of cooking oils in a large drum and IBC.
Water Purification Industry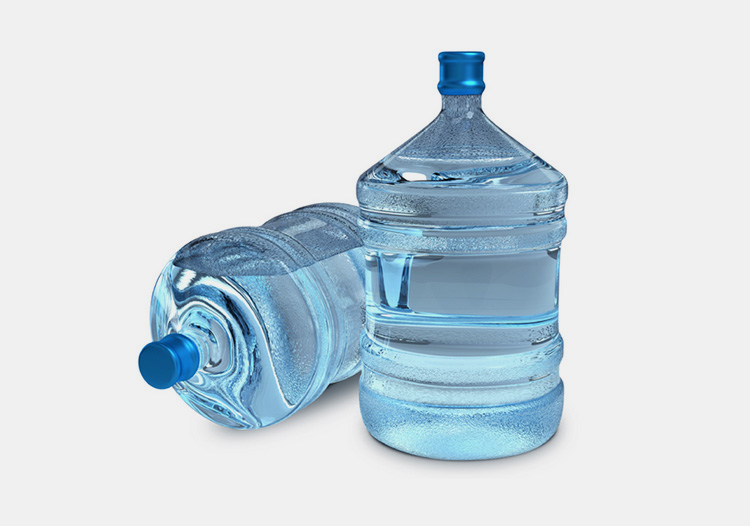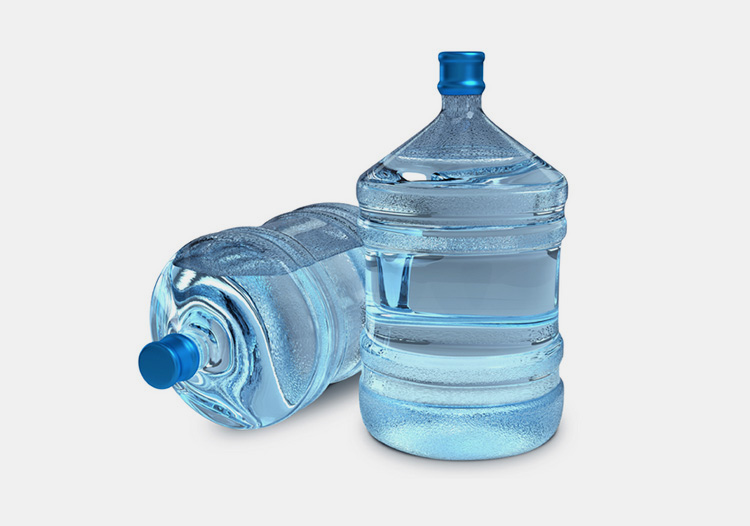 In the water purification production line, a chemical filling machine loads huge quantities of water in large serving-size bottles and drums. This equipment is employed for fast and precise filling of water in mass shipment containers.
Household Industry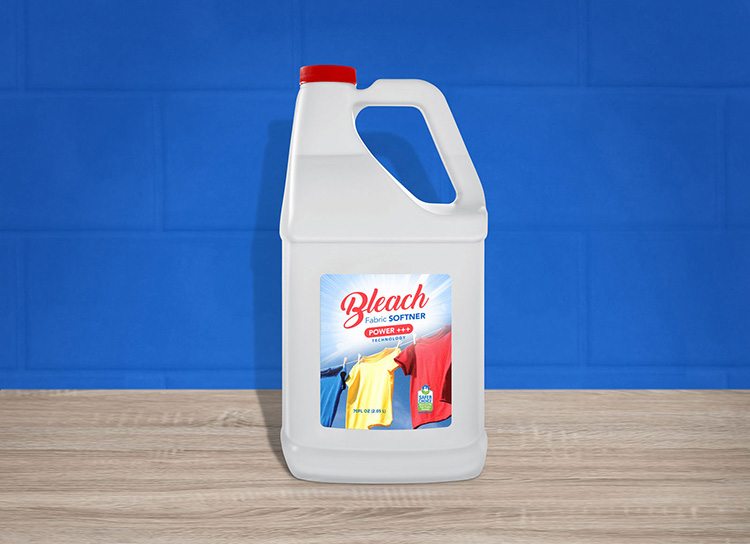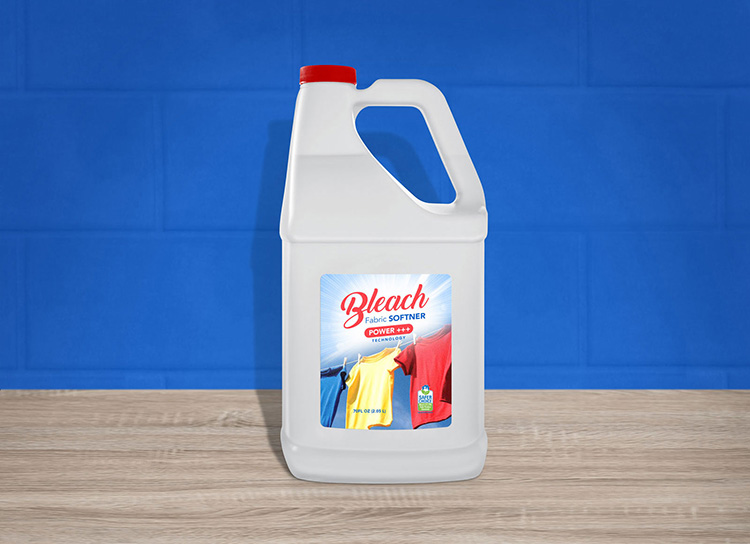 Different kinds of household chemicals, for instance, cleaners, floor wax, bleaches, paints, laundry detergents, and dishwashers are dispensed in various containers like jerrycans and buckets by a chemical filling machine.
Personal Care Industry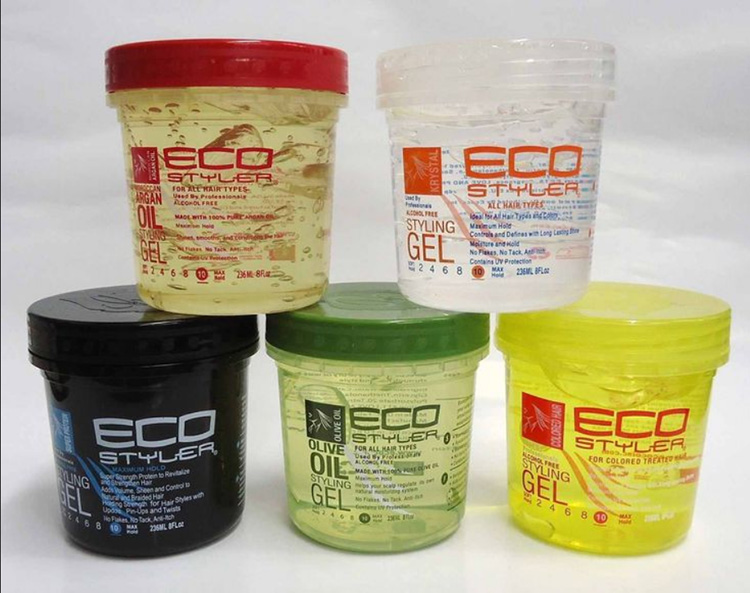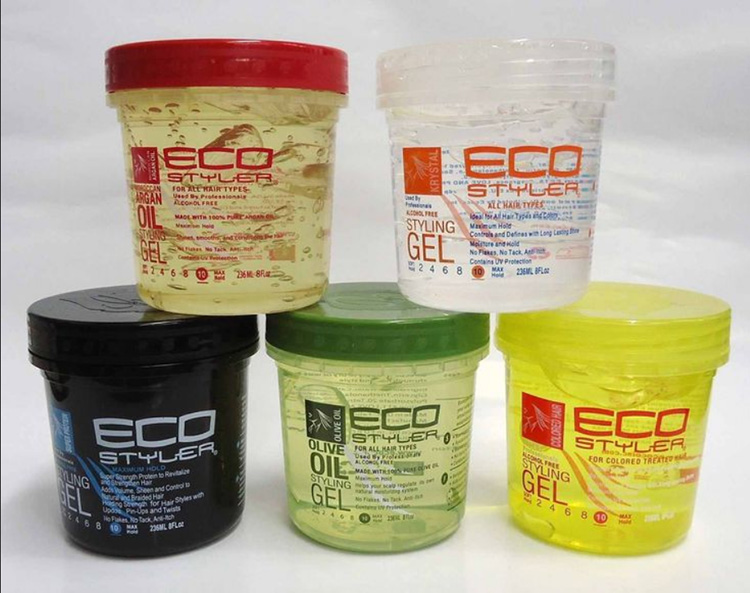 This equipment is handy for mass-scale filling of different personal care chemicals products such as gels, dyes, lotions, sanitizers, washes, soaps, and shampoos in large bottles and buckets.
Agriculture Industry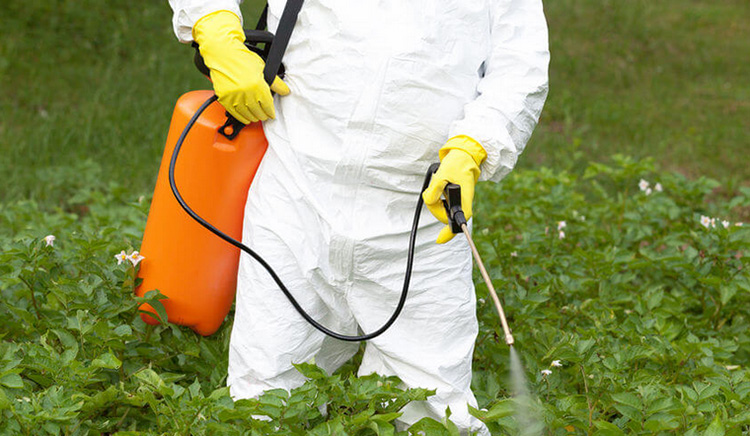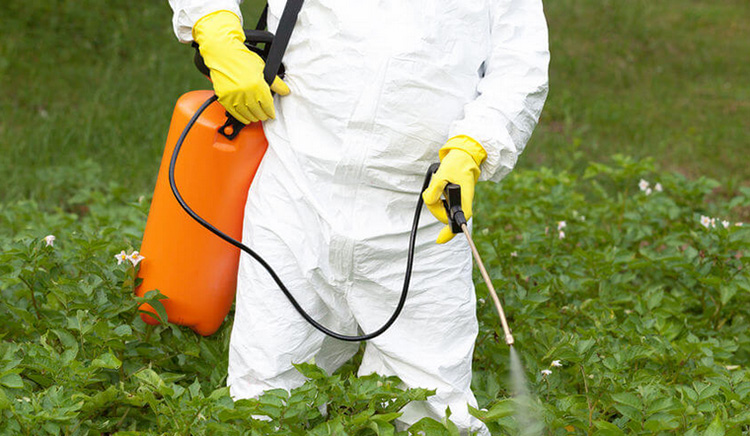 A chemical filling machine is an integral part of agriculture production lines and is routinely employed for meting out different agriculture chemicals, especially pesticides, insecticides, herbicides, anti-bacterial, anti-fungal, and crop growth-promoting liquids.
Automotive Industry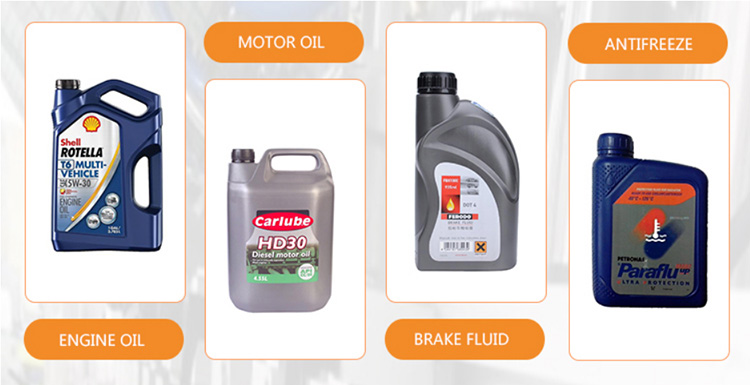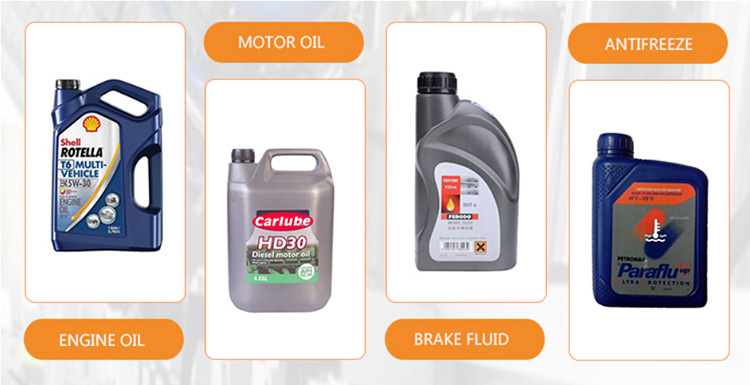 It is employed in automotive production lines for loading huge quantities of motor oil, car varnishes, lubricants, sealants, rust treatment liquids, battery acids, finishes, coatings, etc in large drums, jerrycans, or IBCs.
4. What Is the Main Classification of a Chemical Filling Machine?
There are different ways to classify a chemical filling machine which are detailed below:
Classification Based on the Level of Automation
There are two types of chemical filling machines based on the level of automation.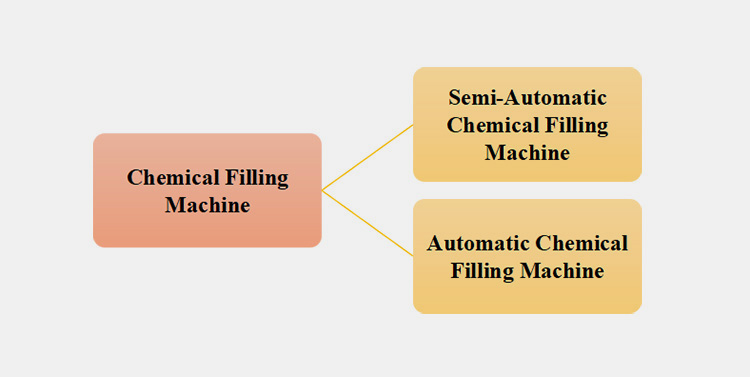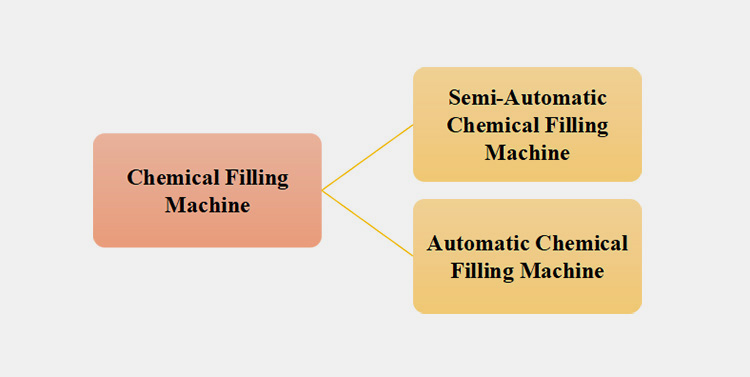 Semi-Automatic Chemical Filling Machine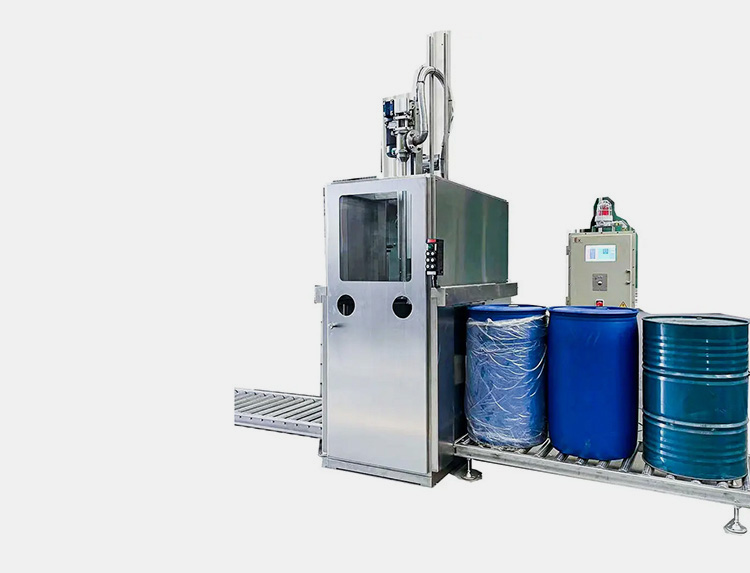 The semi-automatic chemical filling machine performs filling operations both automatically as well as manually. The actual chemical dispensing is controlled through a PLC unit in this equipment while the operator load and unload the containers from the conveyors.
It occupies a small space and is ideal for small and medium-sized chemical production since it has a lower production capacity.  This machine typically has one or two filling nozzles and a PLC system with a touchscreen for automated and accurate filling.
Automatic Chemical Filling Machine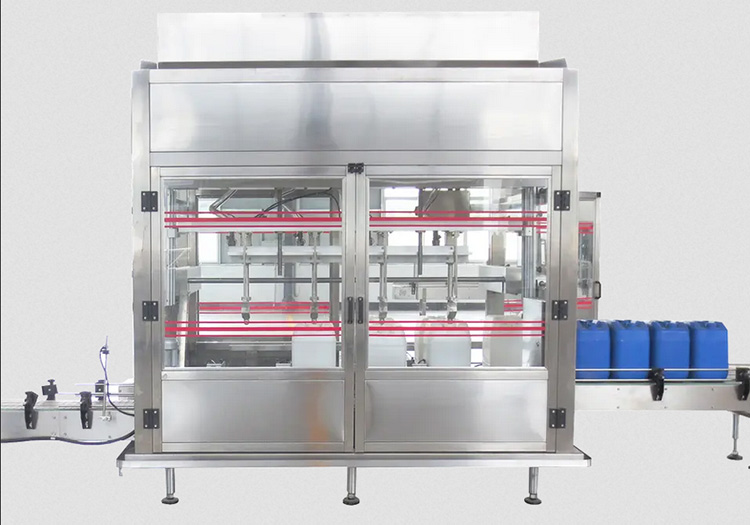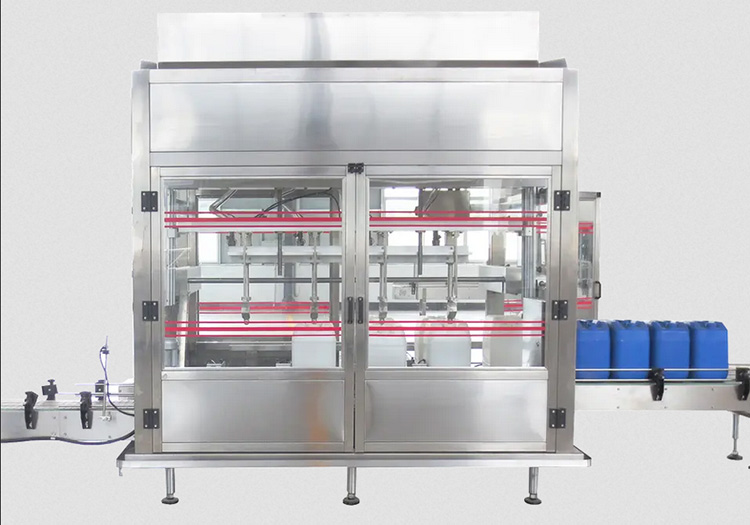 This machine is fully automated that carries out machine functions like loading containers, chemical filling as well as container discharging itself. An automatic chemical filling machine is equipped with a feeder system or robotic arms for the automatic loading of containers.
Moreover, it has computerized controls with sensitive sensors that assist in accurate filling. It comes with four to sixteen filling nozzles for higher filling speeds.
Classification Based on Type of Filling Container
When classified based on the type of filling a container, a chemical filling machine is categorized into four types.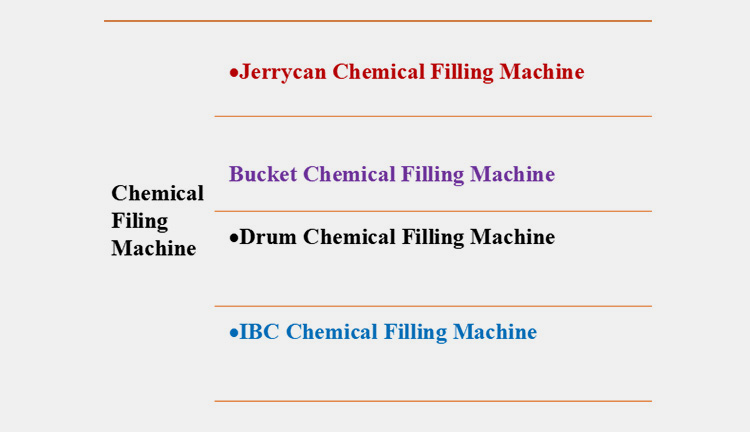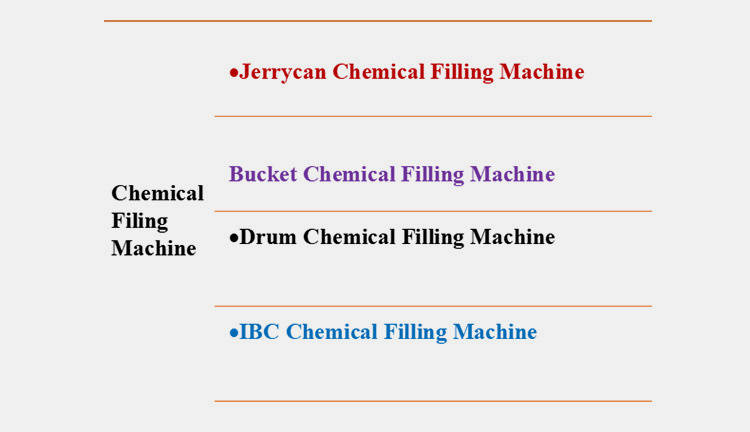 Jerrycan Chemical Filling Machine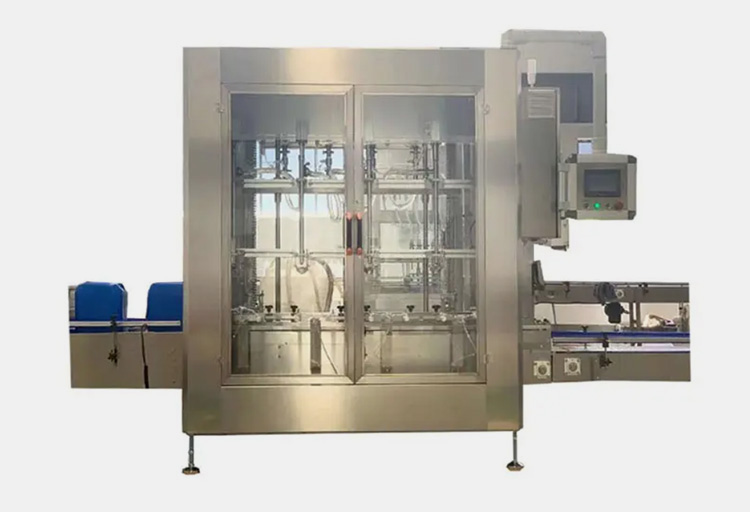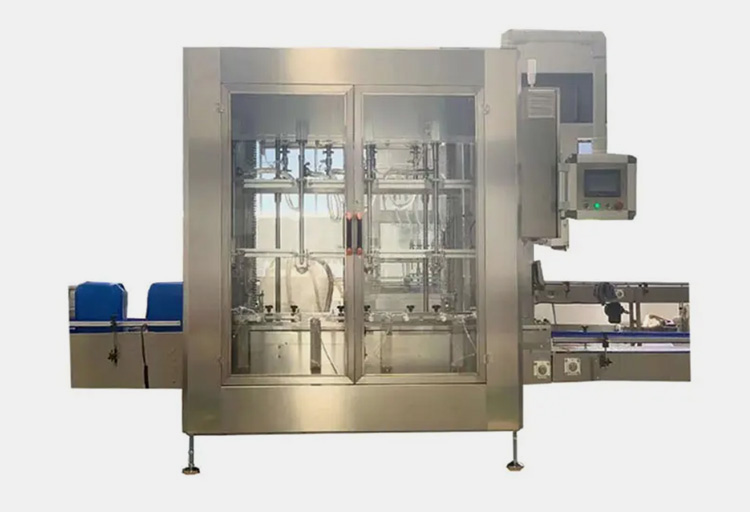 This machine consists of bottom-fill nozzles and fall cut-off valves for the convenient dispensing of chemicals in jerry cans. Jerrycan chemical filling machine normally comes with net weigh fillers that aid in accurate chemical dosing.
It is available in both rotary and linear configurations and is usually employed in the chemical, automotive, and household industries for filling different kinds of solvents, anti-freeze, oils, adhesives, etc. This machine handles about 5 Liters to 30 Liters of jerrycans and processes both foaming and non-foaming chemicals.
Bucket Chemical Filling Machine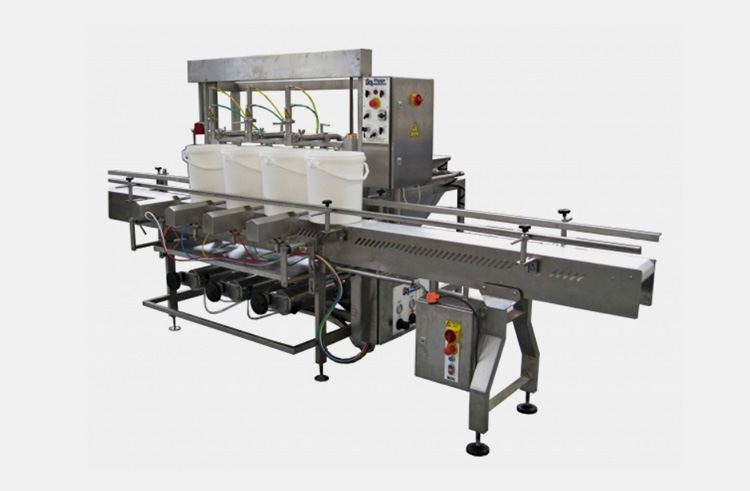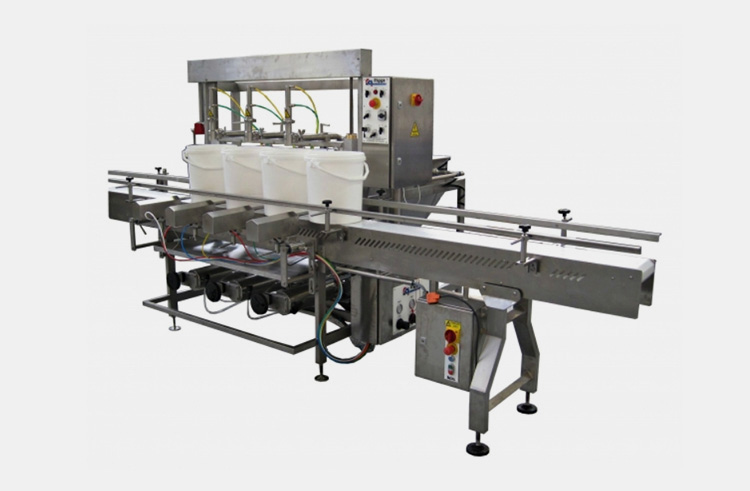 A bucket chemical filling machine is seen often in the chemical, food, automotive, as well as agriculture industry. This machine is employed for filling about 2 Liters to 30 Liters of liquid and pasty chemicals or plastic pails or buckets.
It is comprised of dosing and weight-checking systems for precision filling. Moreover, this machine is equipped with a servo drive assembly for processing different-sized buckets.
Drum Chemical Filling Machine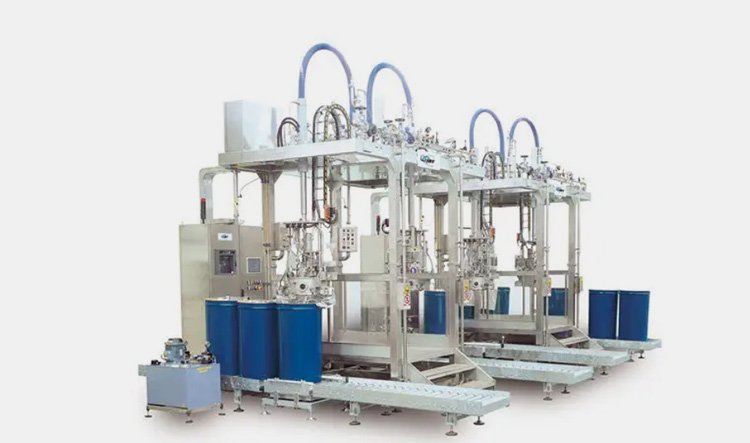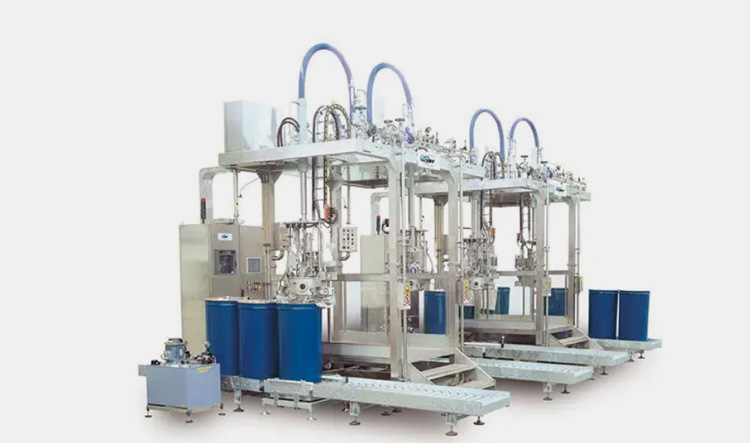 It is a bulk-capacity chemical filling machine usually designed to handle large-capacity metallic or plastic drums. A drum filling machine is often employed for dispensing large volumes of chemicals about 10 Liters to 300 Liters for shipment purposes.
Moreover, it has roller conveyors for convenient movement of drums across the equipment. Usually, it comes with 4 to 8 large-sized filling nozzles for fast chemical filling.
IBC Chemical Filling Machine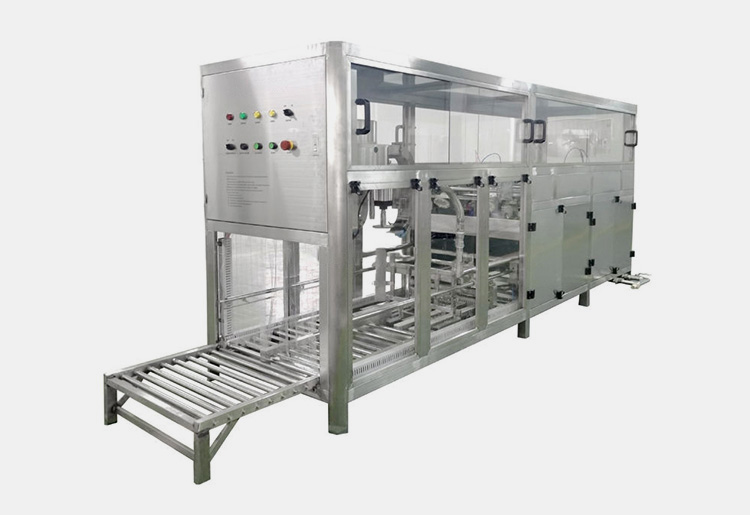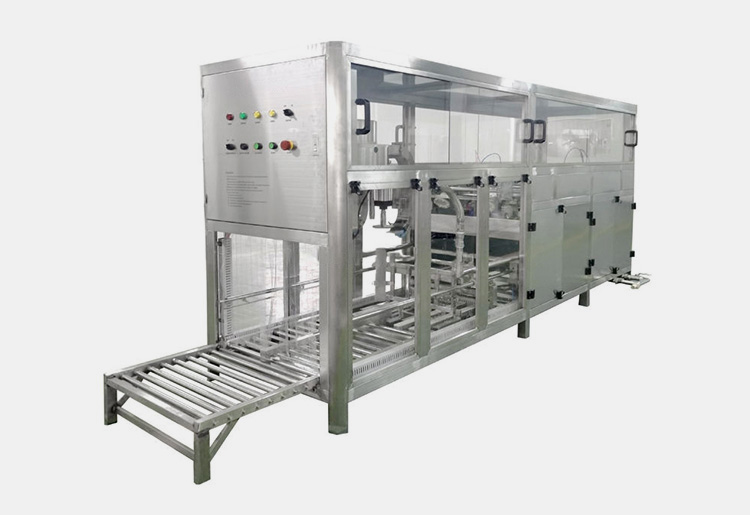 Automatic IBC chemical filling machine has different kinds of fillers, PLC controls, and sensors for quick and accurate filling of chemicals in IBC containers for bulk-sized packaging and transportation purposes.
This machine generally doses about 60 liters to 1000 liters of chemicals.
5. What Are the Main Parts of a Chemical Filling Machine?
A chemical filling machine is comprised of various technologically advanced parts that aid in the accurate dispensing of bulk quantities of chemicals in a variety of containers. The main parts of the chemical filling machine include:


Feeding System
The operators load a large number of containers in the feeding system usually at the start of the filling process.
Pumps
The function of the pump is to assist in the positive displacement of thicker viscosities chemicals. It provides the necessary force for the movement of chemicals from a hopper into filling nozzles.
Infeed Hopper
It is a trough-like container located at the top of the chemical filling machine. This stores bulk quantities of chemicals for the gradual filling of containers.
Sensor
The sensor enumerates the number of containers moving down the conveyors. Moreover, the sensor also ensures the availability of chemicals in the infeed hopper.
HMI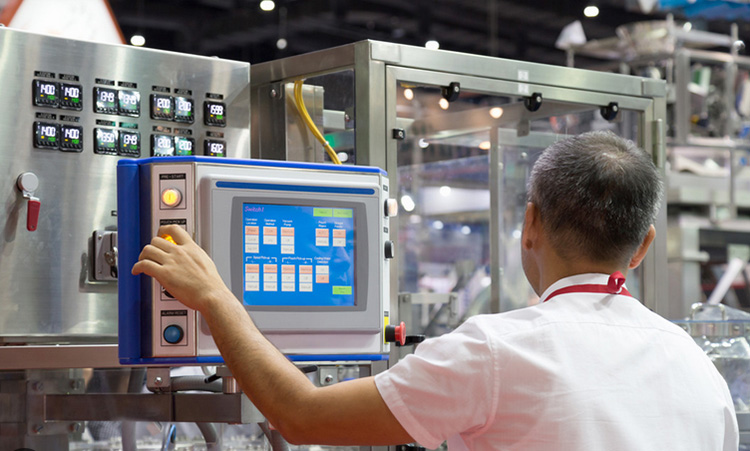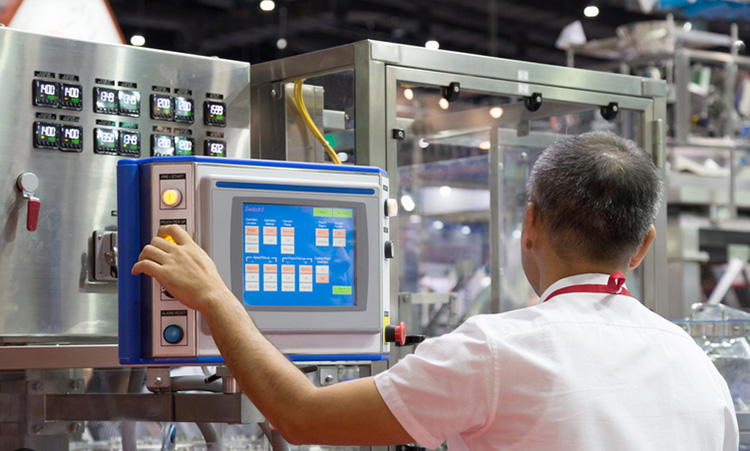 It is an interactive touchscreen display or toggle button panel that is present in a chemical filling machine for programming, modifying, and adjusting filling parameters. Moreover, the HMI screen aids in supervising the filling process and self-diagnosis in case of part failure.
PLC System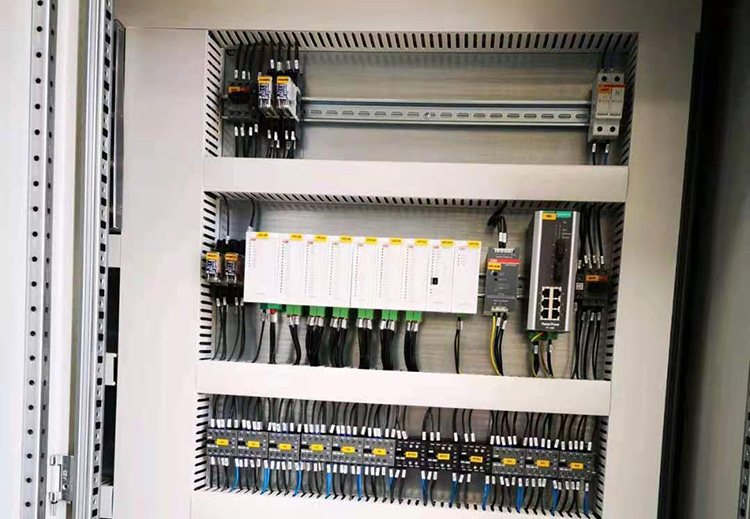 This is the brain of a chemical filing machine that transmits signals to various parts of efficient and accurate filling. It controls and monitors the functioning of every part.
Filling Nozzles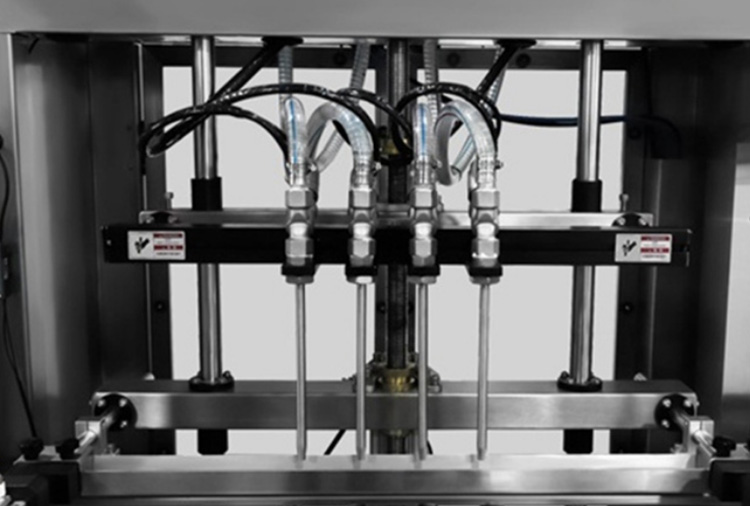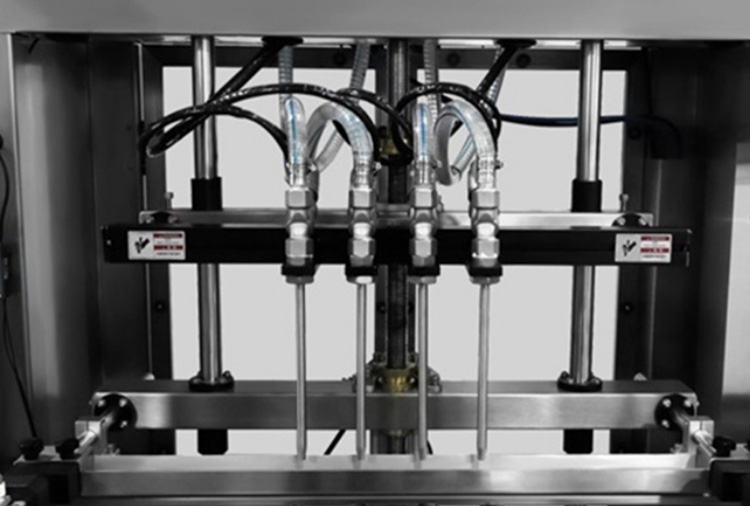 These are like the heart of a chemical filling machine. Filling nozzles has an orifice through which chemicals trickle down into the containers. They are connected with different types of fillers that precisely determine the amount of chemicals.
Conveyor
The conveyor systems have belt or rollers that assists in the smooth transportation of containers to the filling unit and discharge point.
Drive Assembly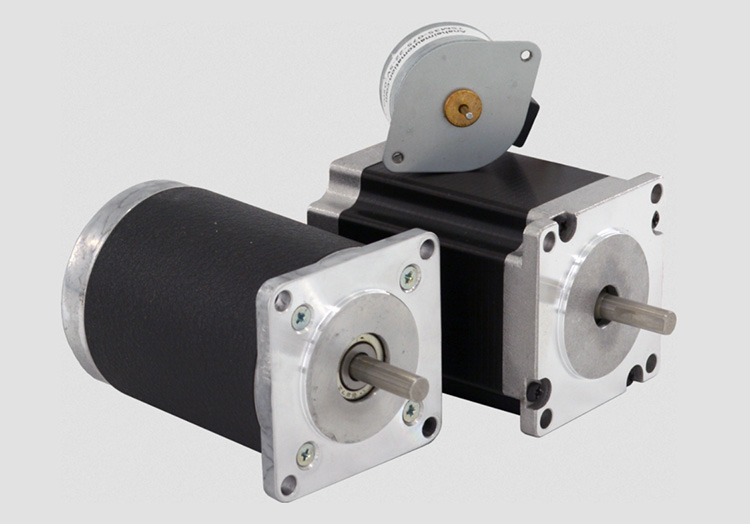 It is a mechanical part and usually has motors, gearboxes, or rollers for automating the operation of a chemical filling machine. It provides energy for the movement of conveyors and ensures there is absolute synchronization between the chemical filling and the movement of containers.
6. How a Chemical Filling Machine Works?
The chemical filling machine has the same working principle as that of other liquid filling machines. However, every working step, in this machine is carefully controlled by different computerized controls to ascertain fill accuracy in every container. The stages in the working of a chemical filling machine are: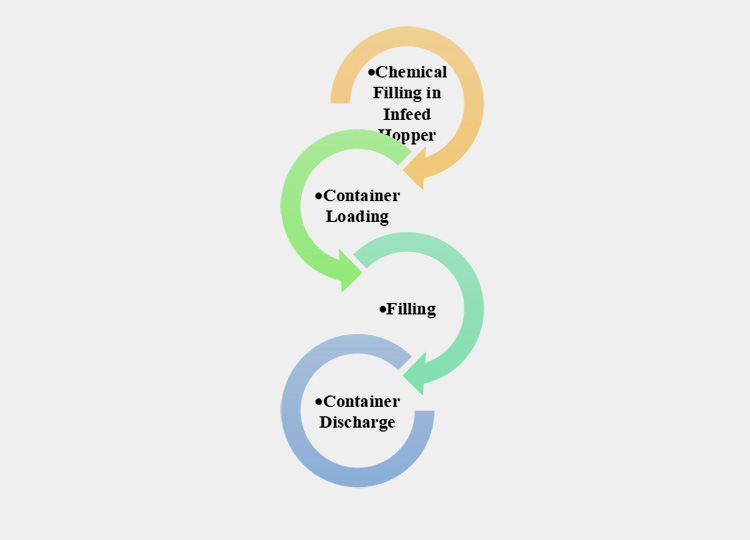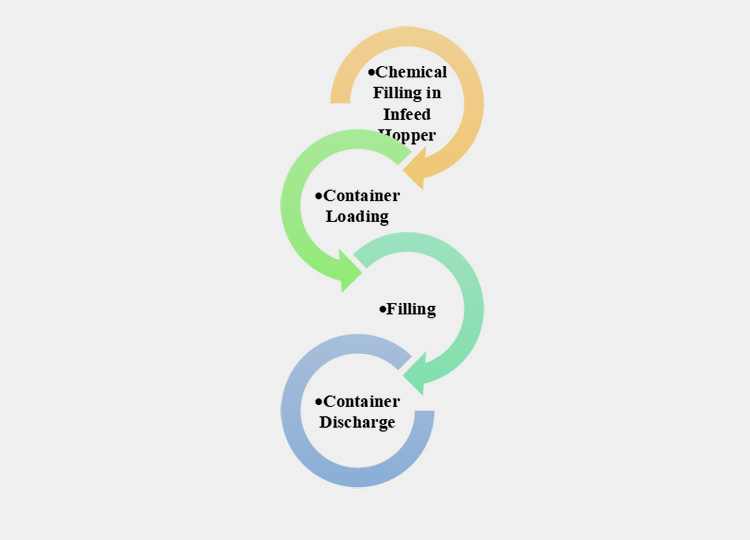 Chemical Filling Inside Hopper
At first, the large volume of chemicals is loaded inside the infeed hopper by the operator. This step is usually carried out before starting the machine.
Container Loading
Secondly, the operator stockpiles a bulk load of empty containers such as jerrycans, pails, drums, etc in the feeding device. This part automatically places the container in a row on the moving conveyor. These empty packaging containers are also positioned on the conveyor by the operator.
Filling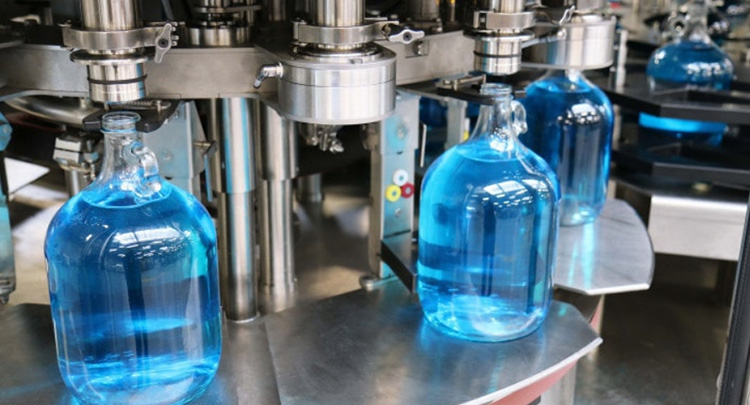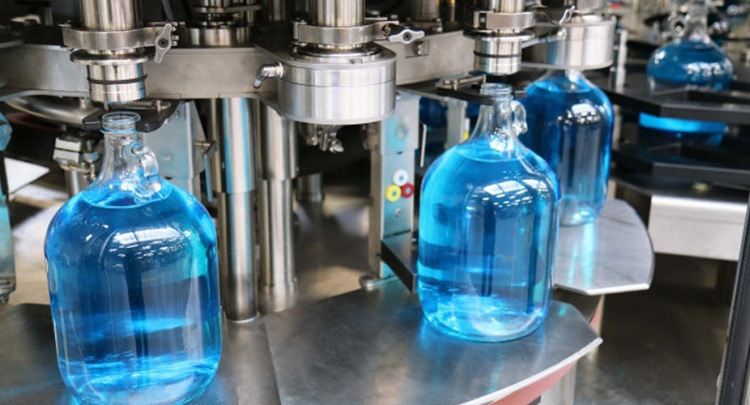 When the empty container reaches the filling head, the PLC system signals for opening valves which then move chemicals from the hopper to filling nozzles. At first, chemicals are dispensed at higher rates in containers. Once a pre-set volume, weight, or level is reached, the filling rate slows down.
At this stage, filling nozzles partially close for loading the chemicals at reduced speed. This process is carried out to attain precision in every fill.
Container Discharge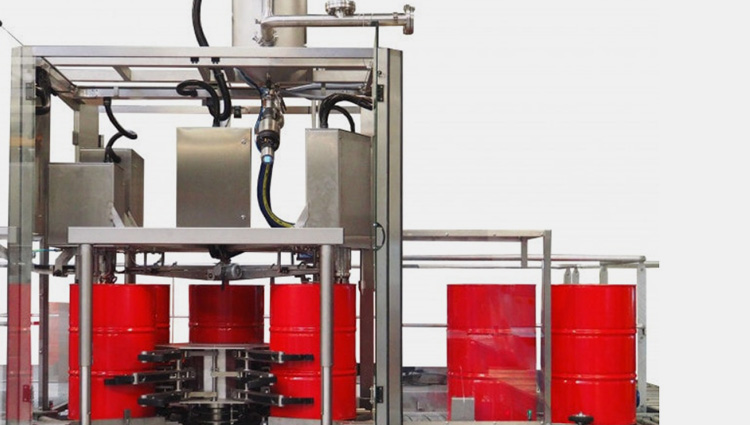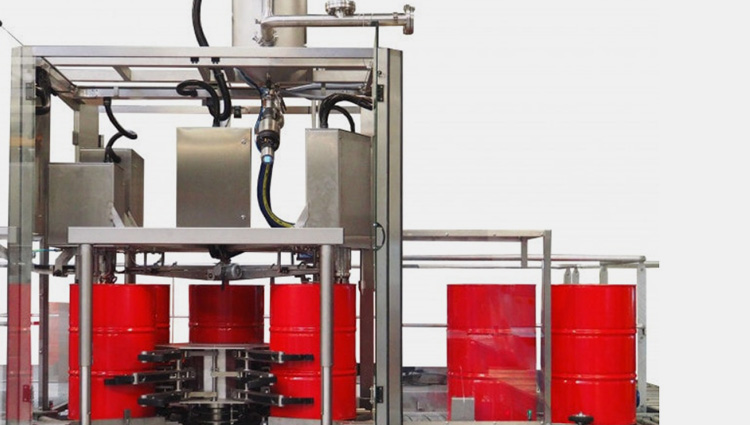 After complete filling, the PLC signals to close valves and also to remove the filled container from the filling unit. These filled containers are then moved to the capping or sealing area for their permanent closing.
7. What Is the Auxiliary Equipment of a Chemical Filling Machine?
The chemical filling production line consists of different machines that are in complete synchronization for performing efficient, timely, and seamless packaging of chemicals. The auxiliary equipment that forms the chemical processing line differs from other machines involved in traditional liquid filling.
A complete list of auxiliary equipment integrated with the chemical filling machine is:


For 200 Litres


For 10 to 30 Litres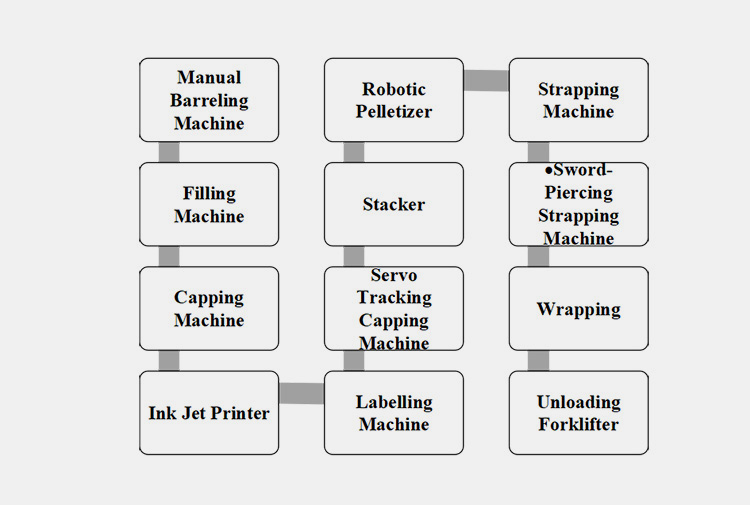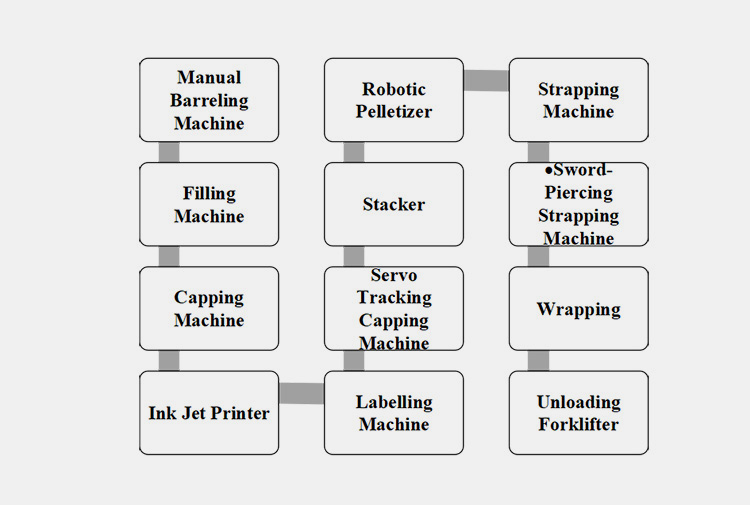 Manual Barrelling Machine
It is comprised of drum-like tumblers that thoroughly dust, clean, and polish surfaces of reusable shipping containers like drums or IBCs to boost their appearance and lower cross-contamination.
Capping Machine
A large-volume capping machine is specially designed for protecting the contents of shipping chemical containers. It comes next in sequence after the chemical filling machine. Secure sealing of jerrycans, pails, and drums is usually accomplished with a capping machine.
Servo Tracking Capping Machine
For firmly fixing screw-thread caps, ROPP caps, and metallic lids on the spout of bulk capacity containers, a servo tracking capping machine is employed in the chemical packaging line. It is furnished with a PLC system and servo controls for controlling the capping torque and movement of the capping head.
Labelling Machine
A bulk capacity labeling machine affixes and glues add-on stickers, overwraps, and other types of labels on chemical storage containers. These bulk labels boost product shelf appeal on retail shelves, assist in identifying contents, and inform about storage guidelines of containers during transportation.
Automatic Ink-jet Printer
Large-volume ink-jet printers are employed after labeling machines to print necessary information such as batch number, expiry date, manufacturer address, etc on labels of bulk capacity containers.
Stacker
Since it is quite difficult to carry large-capacity chemical storage containers that is why stackers such as hydraulic lift or electric walkie machine is employed. It simply lifts the containers and stacked them horizontally.
Robotic Palletiser
A robotic pelletizer is an exceptional and automated system with higher palletizing speed and efficiency as compared to other palletizer equipment for different liquid filling. It has a robotic arm and a lifter that automatically places the stacks of containers on a wooden pallet construction for easier palletizing.
Horizontal Strapping Machine
A horizontal strapping machine performs lateral strapping of chemical pallets. It compacts and compresses the pallets before tying them together at the sides. This strapping is essential for the safe shipping of pallets.
Automatic Sword-Piercing Strapping Machine
It is a type of strapping machine that ties the pallets by piercing its sword-like parts through the bottom of the pallet bundle.  The automatic sword-piercing strapping machine straps the bundle with heavy-duty PP or PET steel cable. This decreases the fleeing of pallets during shipment.
Automatic Wrapping Machine
It is the last machine in the chemical processing line and it completely wraps chemical pallets with the stretch film. It has a robotic arm or turntable for fully enclosing pellets in film which provides stability to pallets and keeps them secure. Moreover, this also lowers the chance of pallet damage while in transit.
Forklift Unload Bucket
At the end of the chemical processing line, fork lifter lifts the fully packed chemical pallets and takes them to a storage area for final shipment.
8. What Type of Containers A Chemical Filling Machine Can Fill?
A chemical filling machine can be configured for dispensing bulk quantities of chemicals usually in the range of 2 liters to 1000 liters in diverse container types. These bulk-capacity containers include: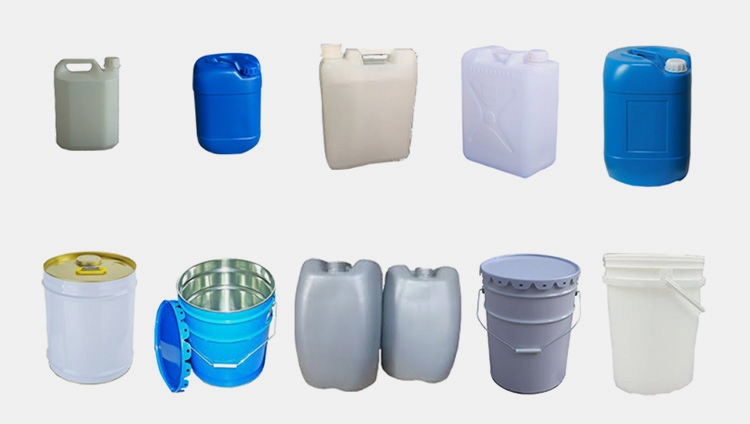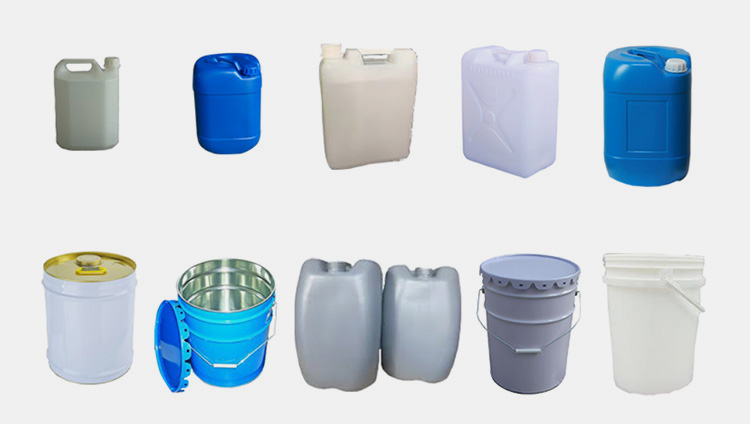 Jerrycans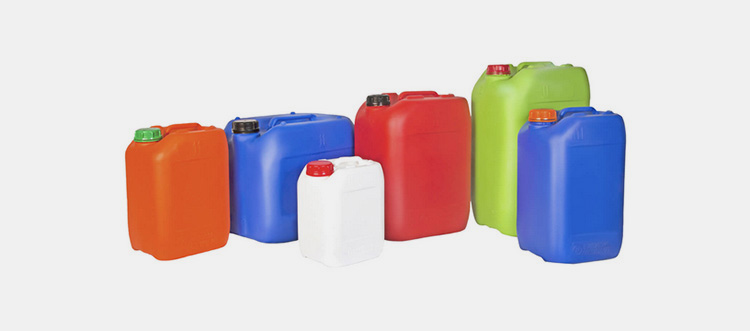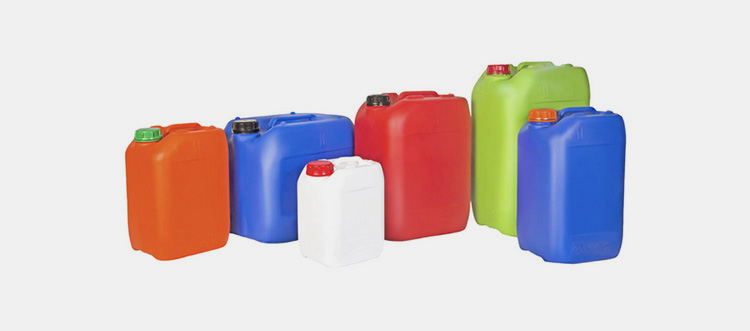 It is made of plastic as well as metals. Jerrycans are square-shaped and house chemicals that are not damaged by metal or plastic materials. These containers come with one to three handles for ease of carrying. Petrol, diesel, water, cleaning agents, and water are stored in jerry cans.
Pails or Buckets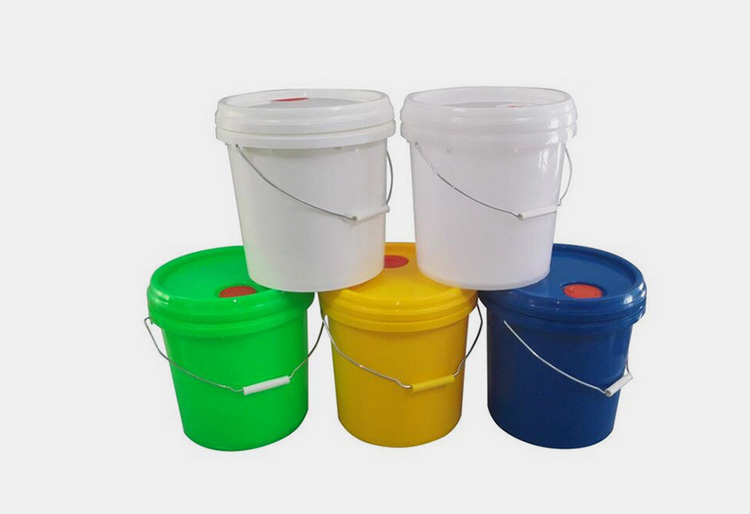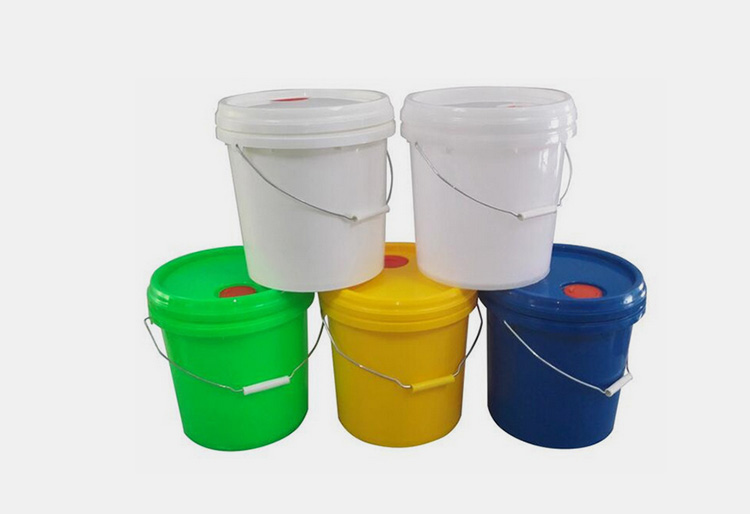 They are square, round, and oval in shape and have an open top with a flat base. Buckets are secured with lids and equipped with handles. They have a storage capacity of 5 liters to 30 liters and hold agrochemicals, paints, food products, etc.
Drum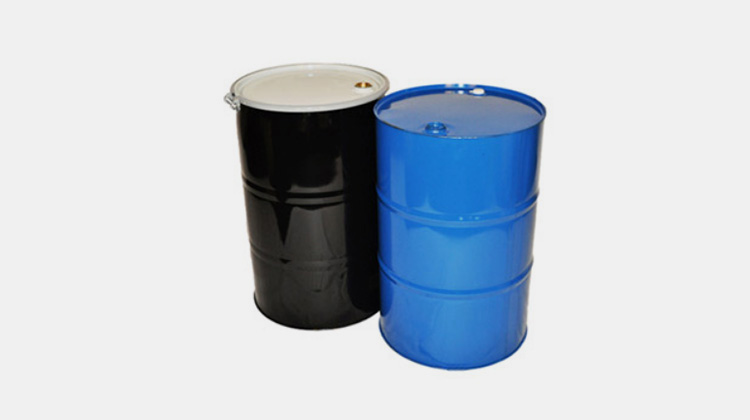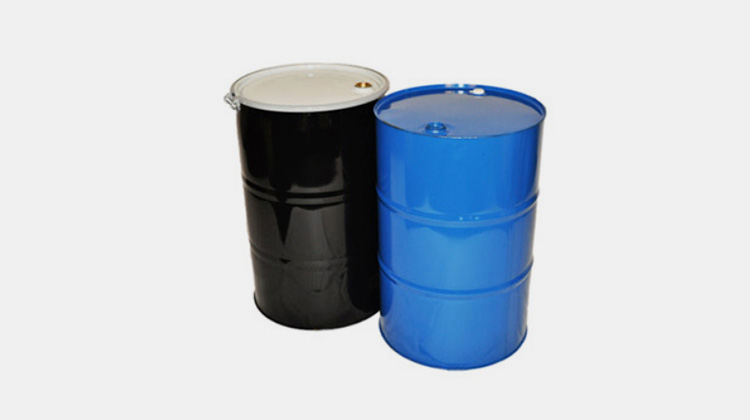 It is also referred to as a barrel and is an ideal bulk chemical storage container for shipment. It is a cylindrical vessel manufactured using steel, plastic, and dense paperboard. The drum is a stackable container offered with cap seals or metal laminates for preventing theft and tampering.
IBC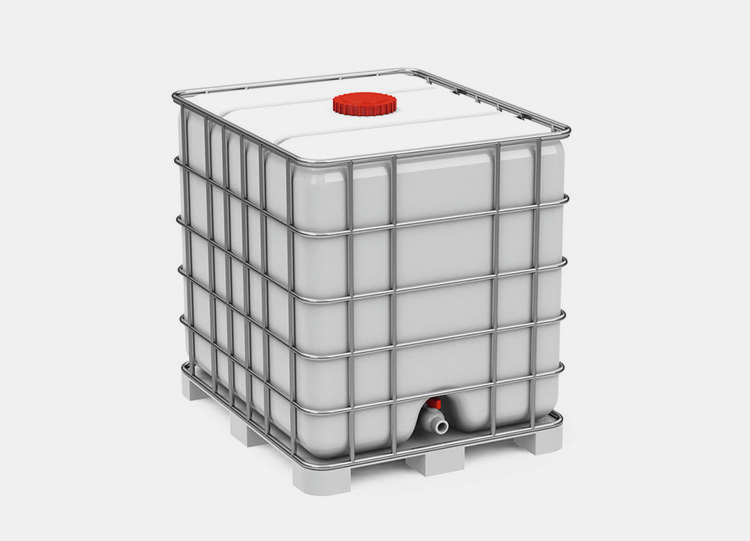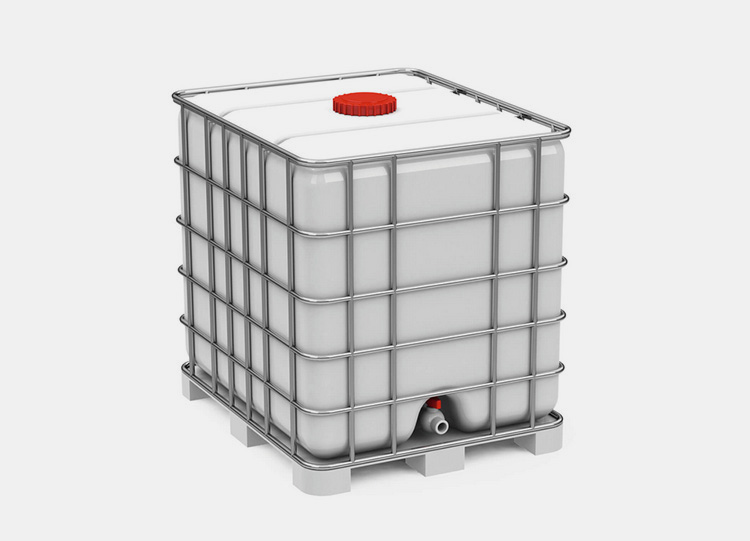 It is an industrial-grade container specifically designed for mass handling, storage, and shipment of chemicals. It is a bulk-capacity container that has a rectangular shape with a flat bottom. IBC is formed by plastic as well as metals and is often reused for housing chemicals.
9. What Type of Products Can a Chemical Filling Machine Fill?

The chemical filling machine is known for its versatile filling. Since chemicals come in all types of viscosities and reactivities, it easily handle water-thin consistency chemicals and also highly viscous chemicals like grease.
Therefore, this machine is fully capable of processing foaming chemicals like gels, viscous chemicals (glycerin), aggressive chemicals (acids), and corrosive and reactive chemicals.
It can dose both thin viscosity or free-flowing liquids and gluey chemicals like glues and Vaselines.
10. How Chemical Filling Machine Is Different from Traditional Filling Machine?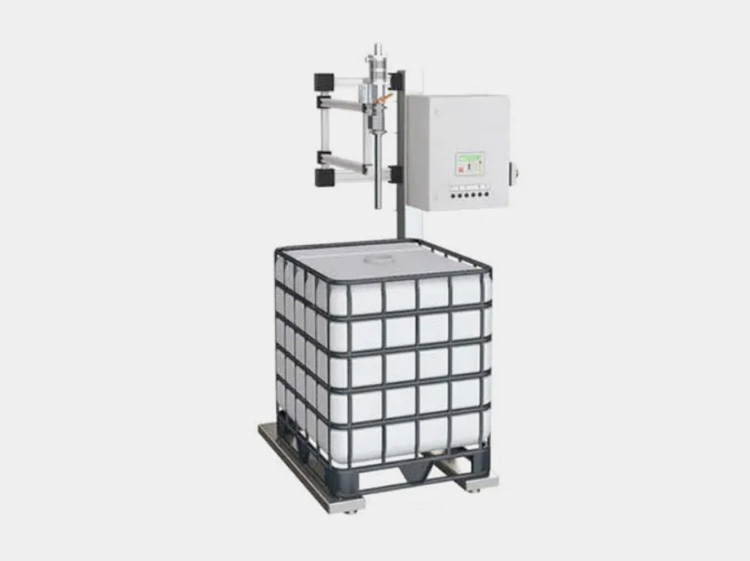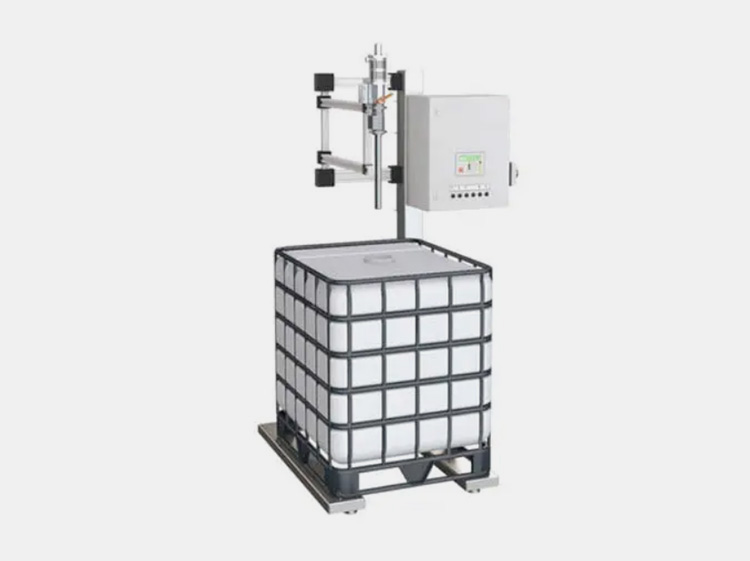 Both chemical filling machines and traditional filling machines load liquids in containers for easy shipment and delivery. However, the body construction of a chemical filling machine is designed to guarantee absolute-maximum chemical security and safety.
Manufacturers can rely on this equipment because it has an Extremely Corrosion Resistant construction for processing highly reactive chemicals such as acids and alkalis.
The body of the chemical filling machine is constructed using A4 or 316 stainless steel that contains molybdenum in addition to nickel, iron, and chromium. This metal alloy offers a high level of corrosion protection that make this material highly suitable for handling chemical solution. Moreover, even though, this equipment is involved in the filling of reactive chemicals, it is completely safe for both the operator and the working environment.
11. What Are the Different Fillers of a Chemical Filling Machine?
The chemical filling process is quite complicated and should be performed with caution to achieve safe dosing. The fillers in the chemical filling machine assist in accomplishing this feat. There are various types of fillers, each has its filling mechanism. These different kinds of fillers are detailed below:
Isobaric Pressure Fillers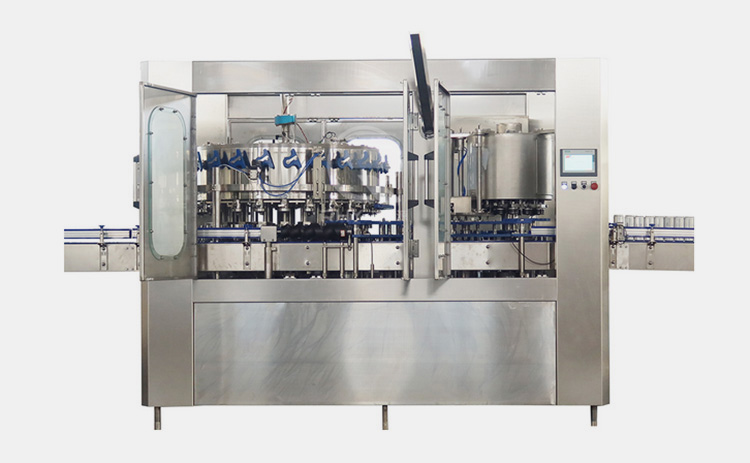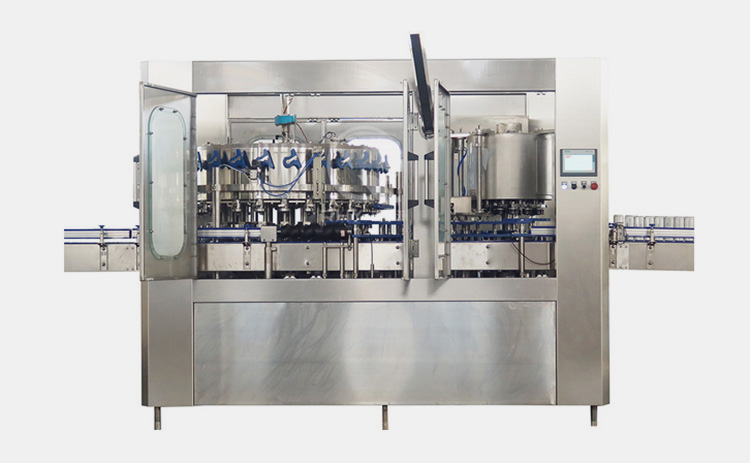 It is also known as counter-pressure or bottom-up fillers. They generate back pressure in the container to counter the pressure produced in the hopper and control the depressurization of the tank for lowering foamy or overflow of chemicals.
Isobaric pressure filler deposits carbonated drinks, beer, and water with a bottom-up nozzle that goes all the way to the container base.
Pump Fillers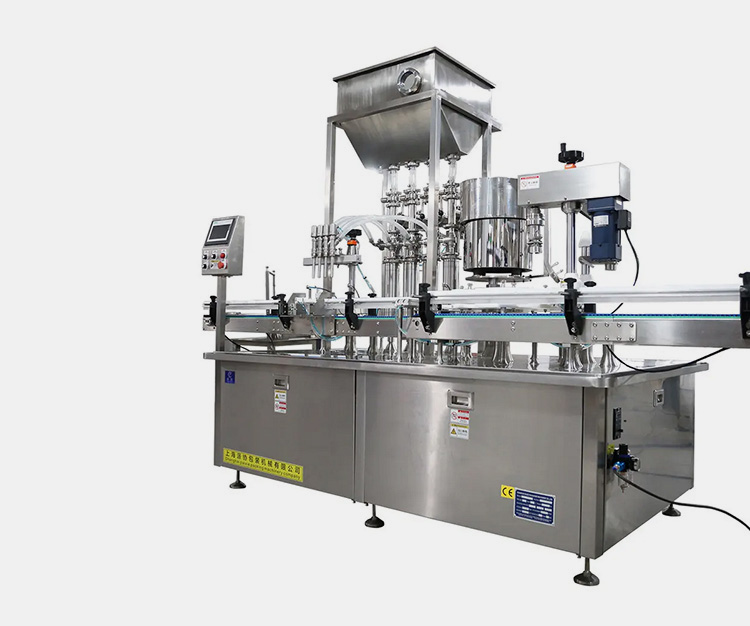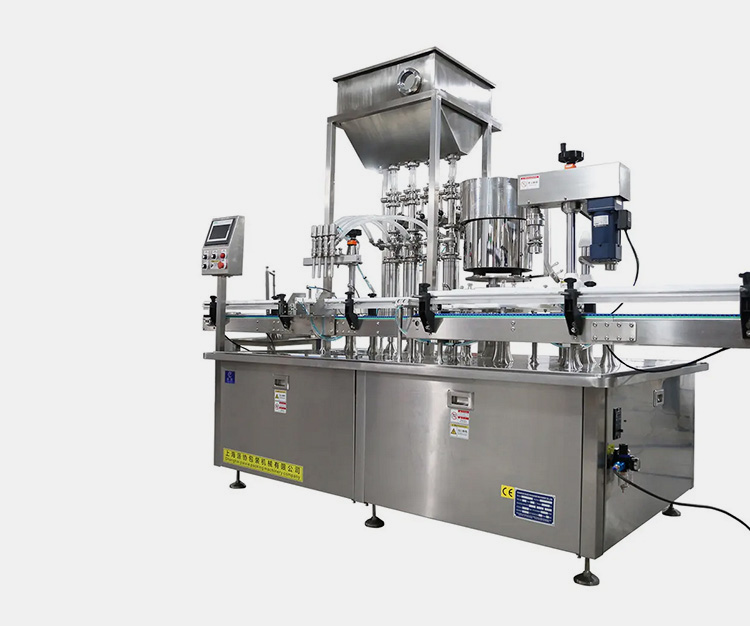 Pump fillers are installed in the chemical filling machine for accuracy in volumetric filling. Different kinds of pumps, for instance, cavity pumps, lobe pumps, etc., assist in the fluidity of chemicals through nozzles.
In time-based pump fillers, chemicals are dispensed in the containers for a pre-determined time while in pulse-based pump fillers chemicals are pumped in the container for a specific number of gear revolutions. For the optimized filling, each filling nozzle is equipped with its pump.
Over-Flow Fillers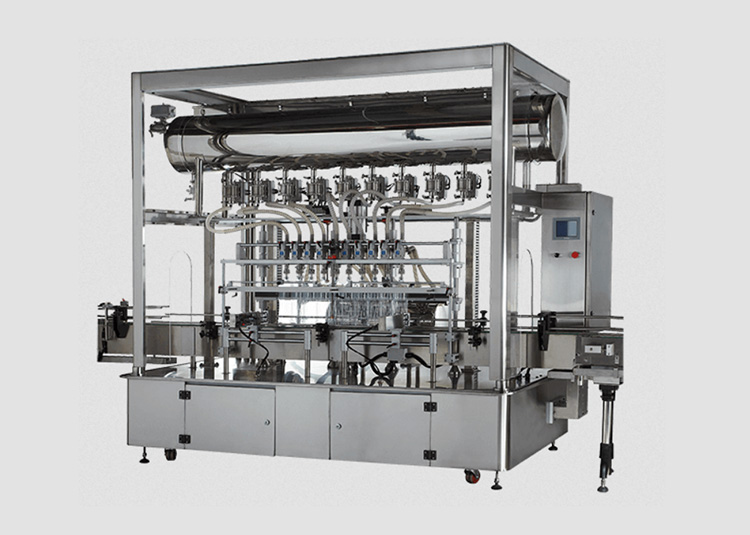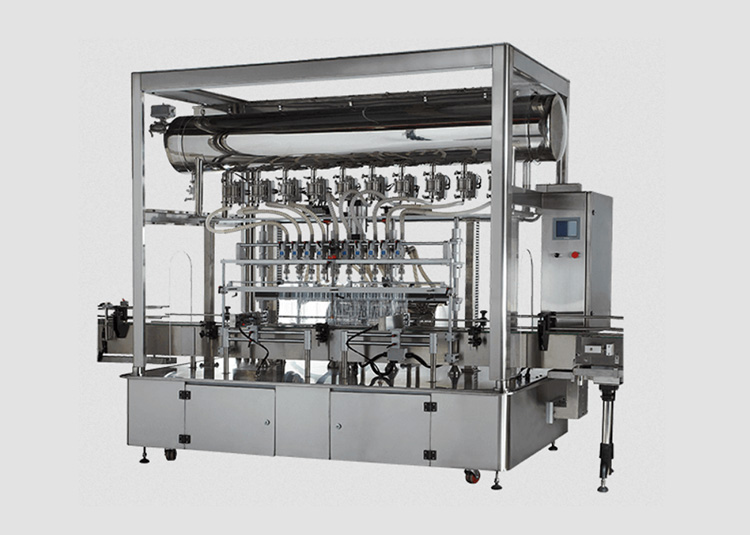 Rather than filling the container by weight or volume, these fillers load the container up to a certain level. Spacers in the overflow nozzle assist in filling containers to a particular level.
The residual chemical is sent back to the hopper through an orifice in the overflow nozzle after a certain level of filling is attained. However, the limitation of overflow filler is the slight difference in the volume of each container.
Gravity Fillers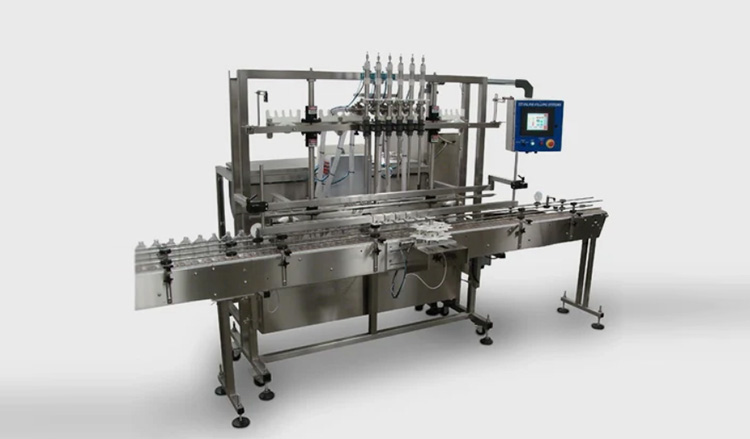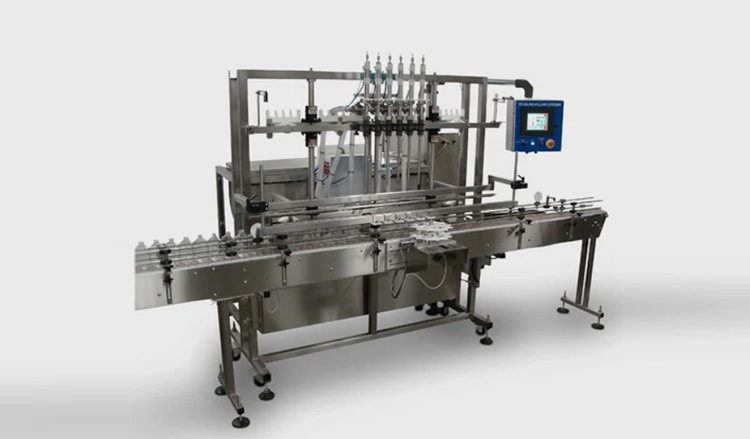 Gravity fillers consist of a raised tank and filling heads. Chemicals flow from the raised hopper to the filling unit under the influence of gravitational force. Valves are present in the filling unit that open when filling is needed. These valves are ajar for a pre-set time and are closed when said time is reached.
They are perfect for filling free-flowing chemicals such as water.
Piston Fillers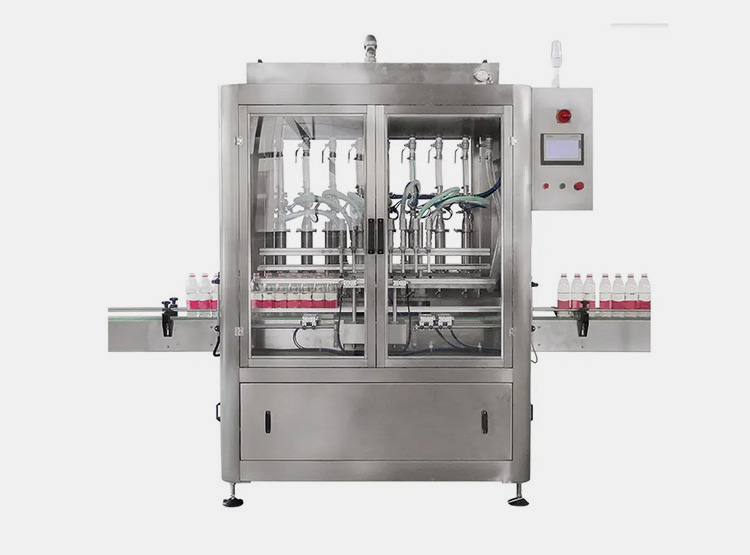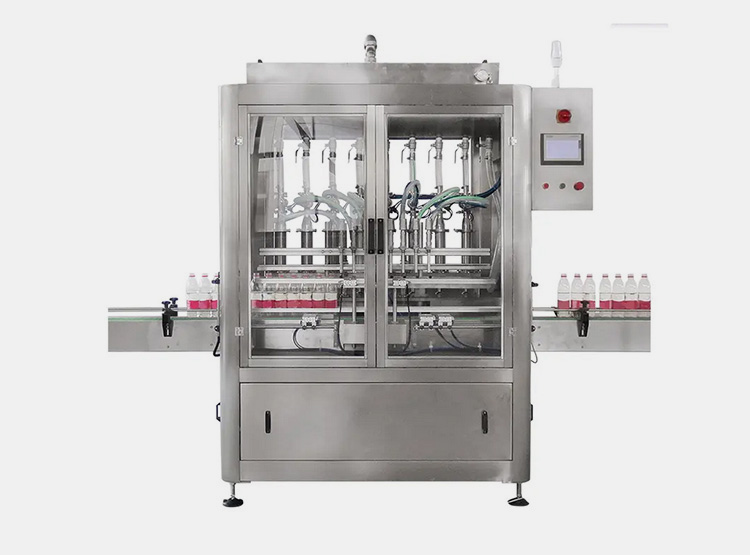 As the name suggests, these fillers are equipped with pistons for dispensing chemicals. The forth-and-back motion of a piston in a cylinder helps in obtaining accuracy in every fill. Chemicals are pushed into the cylinder with a forward motion of the piston while its backward movement forces chemicals into the filling nozzle.
Piston fillers are ideal for filling viscous chemicals.
Net Weigh Fillers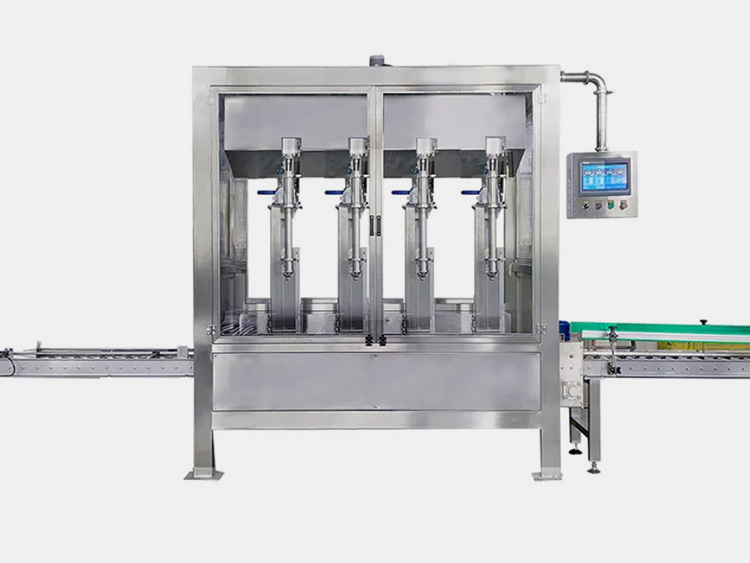 They are different from other types of filler since they dose containers by the measure of weight instead of volume. The weight is programmed on the HMI screen before filling while the weighing scale present at the bottom of the conveyors, calculates the filling weight. Once the required weight is achieved, the filling process stops.
Net weigh fillers are specially designed for handling abrasive, violent, and expensive chemicals. They are more accurate than other fillers.
12. What Is the Special Safety Device for a Chemical Filling Machine?


A good chemical filling machine is equipped with the special safety feature of 'an-anti-explosion device'. The following device is meant for protection. During the chemical filling process, the machine produces heat, so an internal system of wiring, electrical coiling, motor, and tubing is shielded with explosion proof material for safe operation.
This is enclosed in explosion-proof cabinet which is also known as a fire-retardant cabinet. The material of this cabinet is composed of double-layered steel with fireproof and anti-corrosive material which ensures users 100 percent safety during work.
The following material has an affinity to resist heat up to 700ºF while around 930ºF material starts losing its strength against heat.
So, in the chemical industry where frequent handling of chemicals such as bleach, acids, bases, and flammable compounds are in abundant, you must use filling equipment that is equipped with anti-explosion device to reduce risks of ignition or fire.
13. How You Can Increase the Efficiency of a Chemical Filling Machine?
For higher machine efficiency, better quality fills, and higher filling speed you can customize your chemical filling machine in several ways including:
Nozzle Adjustment and Compatibility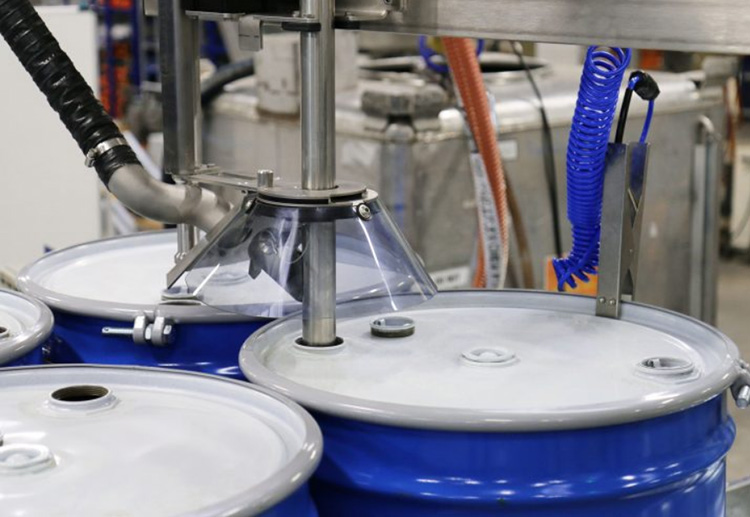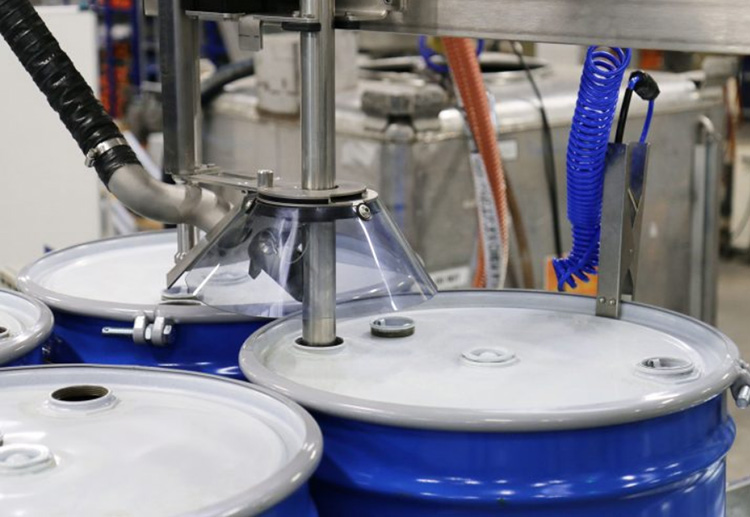 Nozzle selection and adjustment go a long way in boosting the efficiency of the chemical filling machine. A bigger orifice nozzle is better for bulk-capacity containers since they dose more filling volume.
Moreover, for lowering the chance of foaming and dripping, it is suggested to use bottom-up nozzles for foamy chemicals. These nozzles go deep inside the container and increase the production rate.
Choosing Best Tubing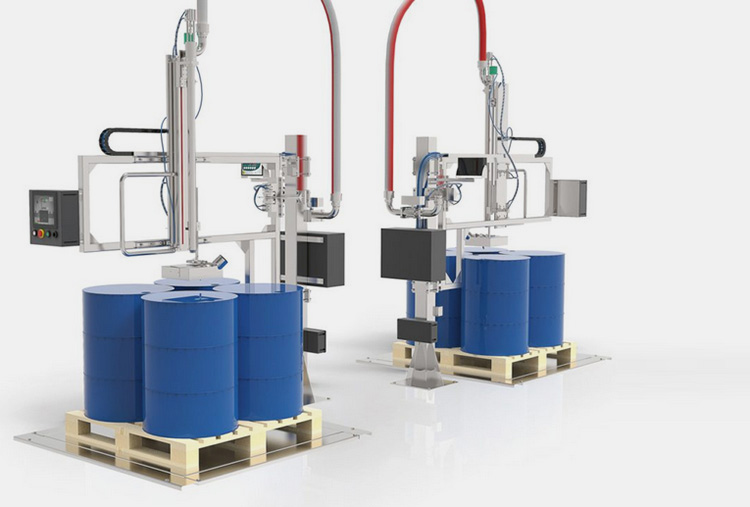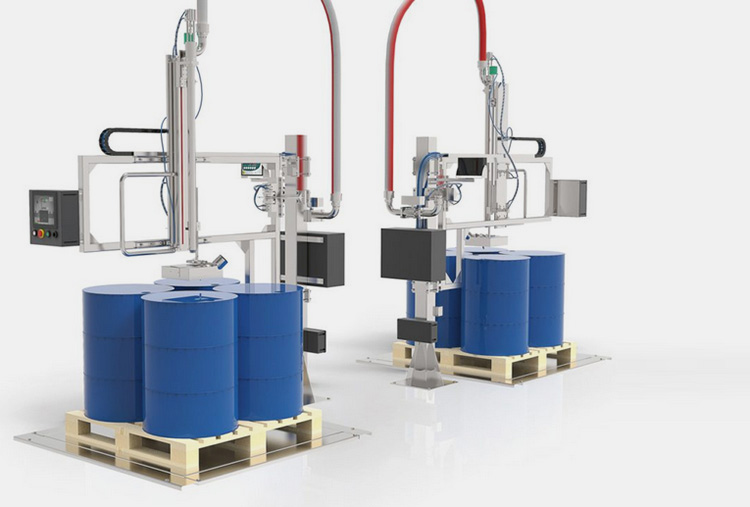 Yes, tubing is surely useful in increasing the efficiency of a chemical filling machine. Equipping your machine with the right kind of tubing that is corrosive and chemical-resistant reduces its wear and tear which in turn increases the production rate of the equipment.
Upgrading Automation Capability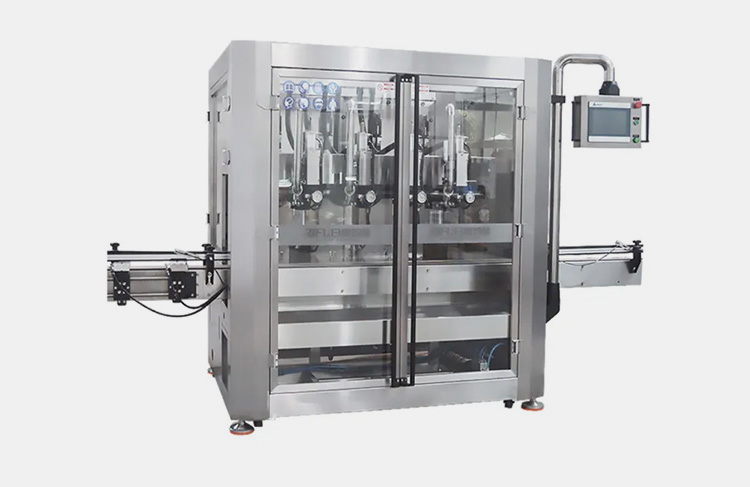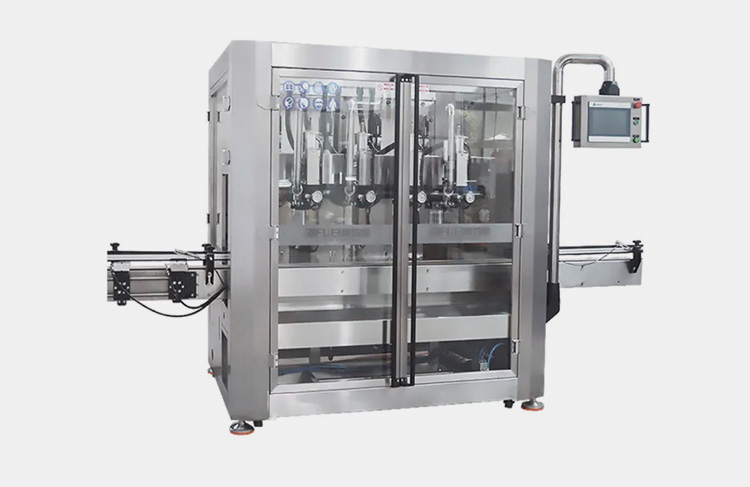 The automated chemical filling machine has more filling capacity and has advanced technological components that require minimal human intervention which not only reduces the error rate in the filling but also meets your continuously evolving filling needs.
Adding More Nozzle Heads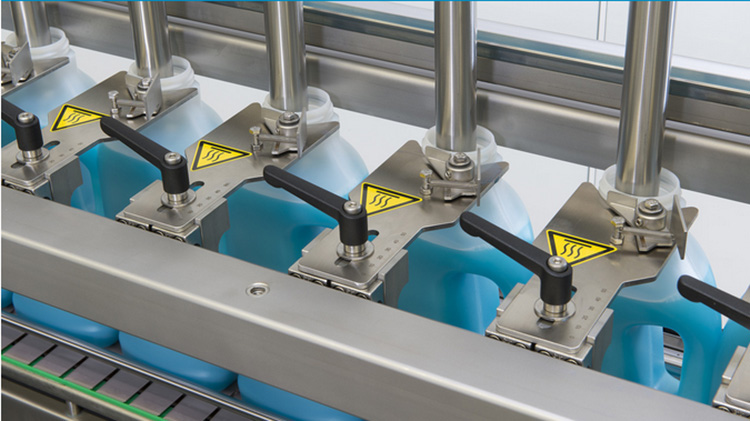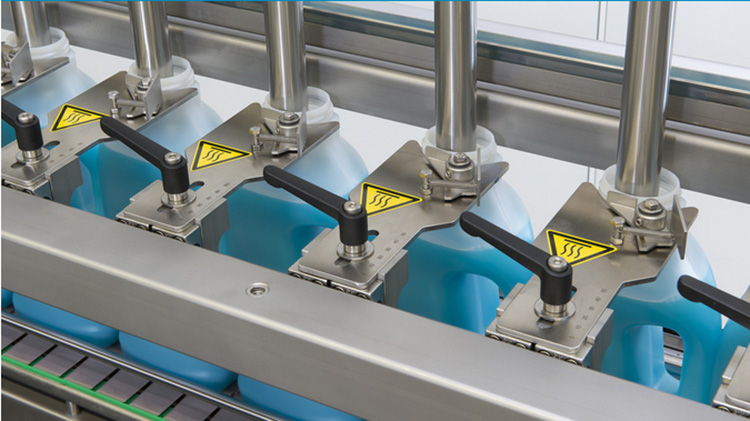 A chemical filling machine can accommodate up to 12 filling heads. Therefore, installing more filling heads to your already existing equipment is a failsafe way to increase filling efficiency with less investment.
Installing State-of-the-Art Technology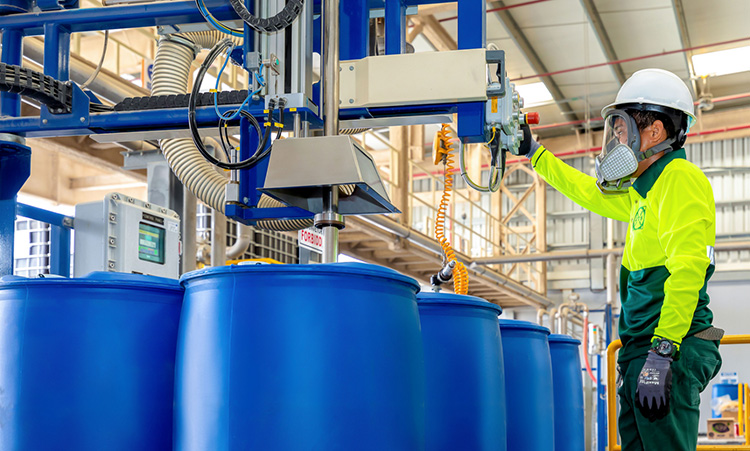 Furbishing your current machine will modern and high-tech parts is the best way to improve its efficiency. Smart sensors and vision camera systems monitor the real-time filling progress. This quality control boosts the accuracy and precision of every fill.
Moreover, customizing the chemical filling machine with an up-to-date intelligent touchscreen will help you in its programming and troubleshooting.
Switching to CIP System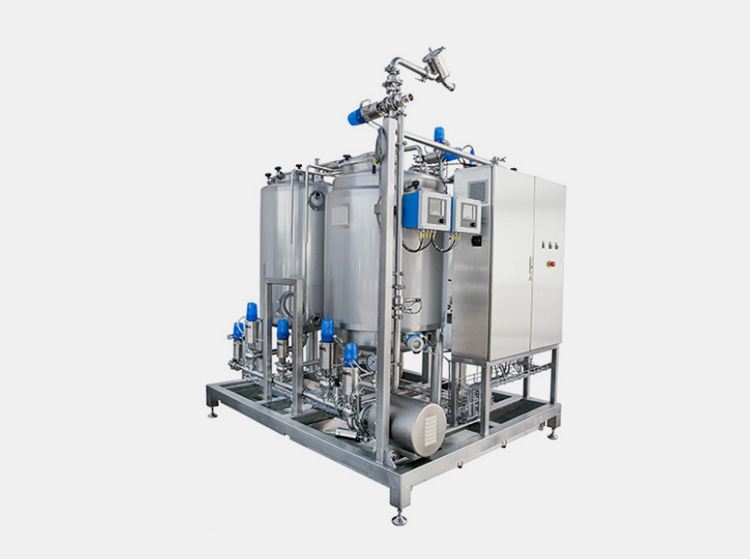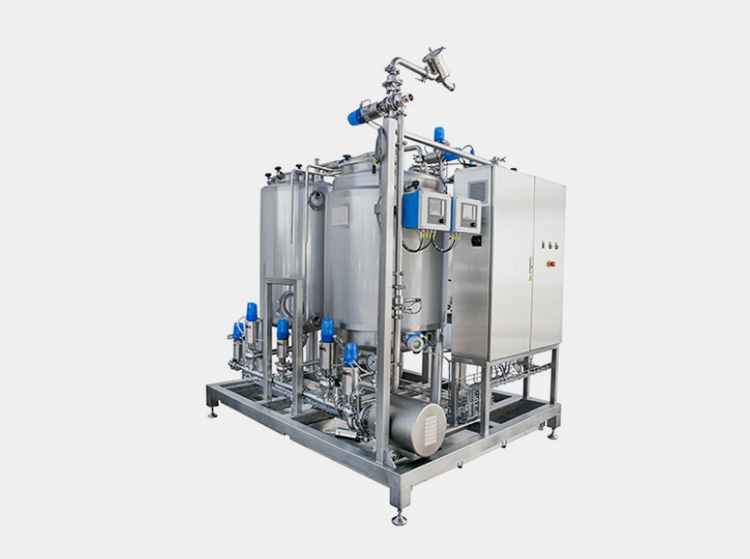 CIP systems are automated and mechanical cleaning systems that meticulously and methodically wash and clean a chemical filling machine. By installing these devices with your chemical filling machine, you can certainly avoid human cleaning errors. It prevents debris accumulation as well as averts cross-contamination issues.
14. What Are the Technical Problems and Solutions of a Chemical Filling Machine?
A chemical filling machine is a complicated engineering solution and issues and technical faults are routine setbacks in normal operation. Here are some prevalent technical problems of the chemical filling machine and some recommendations for troubleshooting them.
Problem
Cause
Solution
Clogging of Nozzles and Hose

Debris accumulation in the filling nozzles
Clean and purge the filling systems to remove debris and dust from the nozzles
Leakage of Chemicals

Loose connections of hose and pipes

Defective O-ring

Defective or damaged seals and gaskets

Properly tighten all the loose connections.

Replace O-ring

Replace or repair seals and gaskets.

Presence of Foreign Objects in Filled Containers

Dust accumulation in the filling system

Unclean equipment

Dirty Container

Thoroughly clean the filling system with detergent water.

Properly wipe out all the parts of the machine before the start of operation.

Properly wash out the container with soapy water.

Dripping

Unsecured or damaged ball valve

Jamming of the syringe assembly

Rusting or defective O-rings

Old and faulty filling nozzles

Tighten the ball valve and inspect for wear and tear

Thoroughly scrub the syringe assembly

Replace rusted and old O-rings

Substitute old nozzles with new ones.

Inconsistency in Chemical Filling

Uneven level of machine

Incompatible spacers on nozzles

Incorrect setting of fill time

Leakage or jamming in nozzles

Properly level the equipment

Use the right kind of spacer on nozzles

Adjust the setting of fill time on HMI

Check for leakage in nozzles and completely clean them

Immobile Head Dive

Leakage in airlines or loose connections in airlines

Blockage in a compressed air supply

Incorrect settings of head dive

Check and secure every connection in airlines

Inspect compressed air supply for blockage

Modify the setting of head dive on the toggle panel or touchscreen

Foaming

Nozzles do not match the nature of chemicals

Improper alignment of spacers

Unsecured or loose valves

Use compatible bottom-up nozzles to stop foaming

Align spacers so that they drop to the bottom of the container

Close and tighten loose valves
Conclusion
A chemical filling machine is sought-out in every industry for the safe storage, handling, as well as transportation of chemicals. It comes with a highly corrosion-resistant body for handling aggressive and flammable chemicals. Having this handy equipment in your production line is increasingly advantageous for your business. Precision, accuracy, high speed, and minimal wastage are a few of the many benefits of the chemical filling machine. Interested in learning more about the chemical filling machine you are always welcome to call our 24/7 customer care helpline.
Allpack Chemical Filling Machine Related Products
CONTACT US
Tell us your raw material and project budget to get quotations within 24 hours.
WhatsApp:+86 18171018586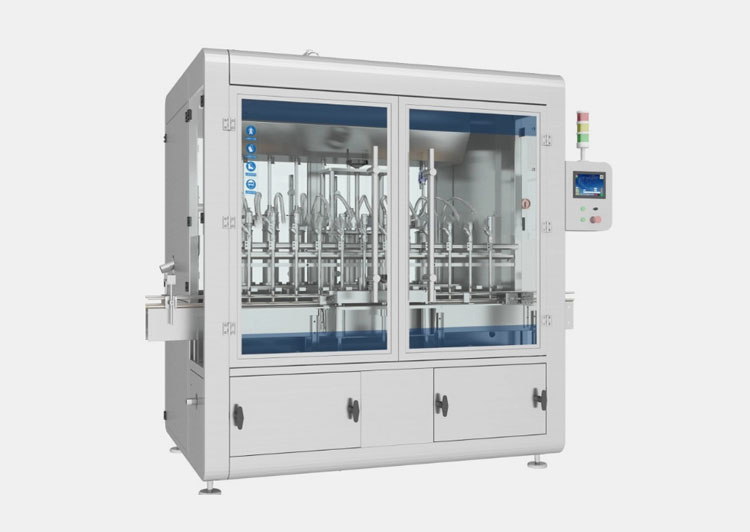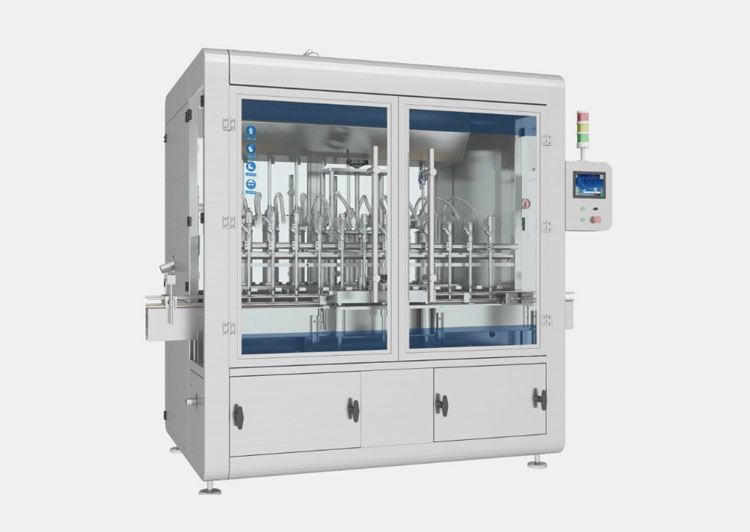 Tell us your material or budget, we'll reply you ASAP within 24 hours