Your Best Sifter Machine Manufacturer
Full Closed Structure
High Filtration Efficiency
High-quality Vibrating Motor
Sifter Machine
Allpack sifter machine is a circular drum screening machine that imitates manual screening, especially suitable for the classification of small materials and fine powders. Not only suitable for dry screening but also for wet screening. All Allpack sifter machines have been widely used in mining, building materials, metallurgy, casting, abrasives, chemicals, light industry, medical, food and other industries. Its screens and frames are made of different materials and designed by different processes. Closed structure to prevent material dust from moving out, no need to worry about air pollution, very suitable for production lines. The vibration of the machine base is transmitted to the standard test screen placed on the base through the base, sieving, the material particles smaller than the mesh on the surface of the test screen into the lower test screen.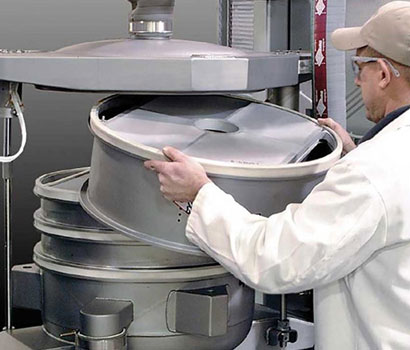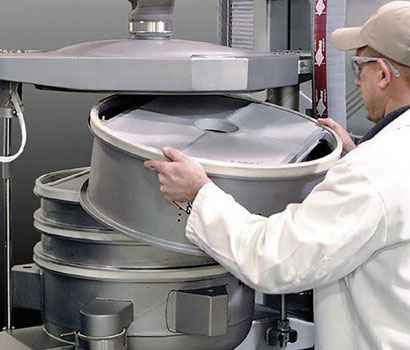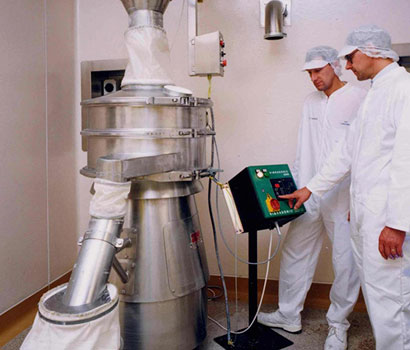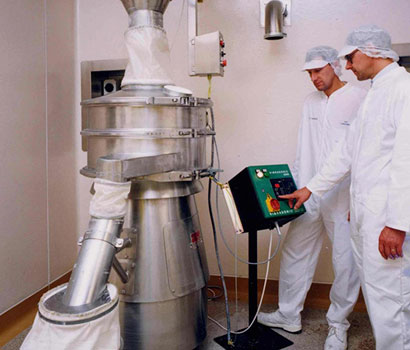 Allpack LXS series sifter machine uses centrifugal force generated on the vibration machine to obtain exciting force.The exciting force makes the sieve body and materials move up and down repeatedly.After filtered by two layers of net, the materials are divided into three levels according to diameters of the sieve so as to reach ideal goal.
Low energy consumption&high efficiency
Full closed structure&no dust flying
Simple and convenient for changing and cleansing mesh screen
Allpack ZS series high efficient sifter machine also called rotary vibro sifter,vibratory sieve.It can filter the liquid like waste water and waster oil etc,remove the impurity in the material,such as milk powder,rice,corn etc.Classify/grade the mixed powder into different size that you requirement.The machine uses the vibrating motor as the vibration source, and the vibrating motor drives the screen.The vibration of the machine base is transmitted to the standard test screen placed on the base through the base,Sieve the material particles smaller than the mesh on the surface of the test screen into the lower test screen.
High efficiency, exquisite and durable
Small size, easy to move without occupying space
Automatic shutdown at fixed time
Allpack ZS series sifter machine is suitable for screening all of dry material (from 0.074mm to 20 mm) or mesh size (from 2-600 mesh).It supports at most 6 layers.But 3 layers at most is highly recommended.The dimension size and voltage are both supported to be customized.The largest screening area can arrive to 2000mm*4000mm.The motors is mounted below screening box.It has 4 available material, all stainless steel 304 or 316 or touching part SUS304 or carbon steel Q235A.
With large capacity, small volume
High screening efficiency, high frequency
Easily changed screen and good safe performance
Allpack ZS series vibrating sifter machine uses the special high performance bottom energy consumption vertical electric motor, to provide you with the exciting force, can continuously work for 24 hours continuously. The screen is the tension and the network technology used in the industry of the tip, greatly improves the effective area of the screen, with a special screening of high precision, the yield has been increased further.This sifter machine has a wide application such as in  thermosetting powder coatings, plastic powder, epoxy powder, food, beverage industry.
High filtration efficiency
Design exquisite and durable
Any powder, all can be used
Sifter machine: The Complete Buying Guide In 2023
Sifter machines are the most famous equipment among industries that are used to separate particles from liquid to solid and solid to solid depending upon their size. The machine works gyratory vibration principle and are highly suitable for Pharmaceutical industries.
Allpack China provides you complete details regarding sifter machines, their working procedures and how they can be beneficial in production setups. Read complete buying guide to resolve your queries and take the most out of it.
Add a header to begin generating the table of contents
1.What Is A Sifter Machine?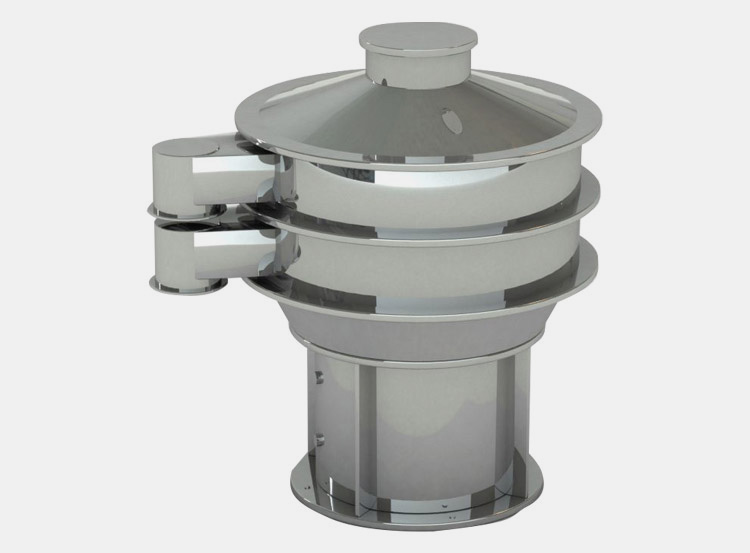 A sifter machine is designed in a way that it provides scaling, sorting, and scoring of materials that are processed in pharmaceutical, food processing, chemical of cement industry.
Basically, a sifter machine separates all the grading material and each process is carried out in a single machine which makes it much economical. Principle of vibration takes places where gradients of higher mass are isolated from the remaining material.
In a highly efficient manner, particles are more likely sent to a circular rotating frame and materials like solids are separated from solids and likewise solids from liquids are also separated depending upon material grading.
2.In Which Industries Are These Sifter Machines Mostly Used?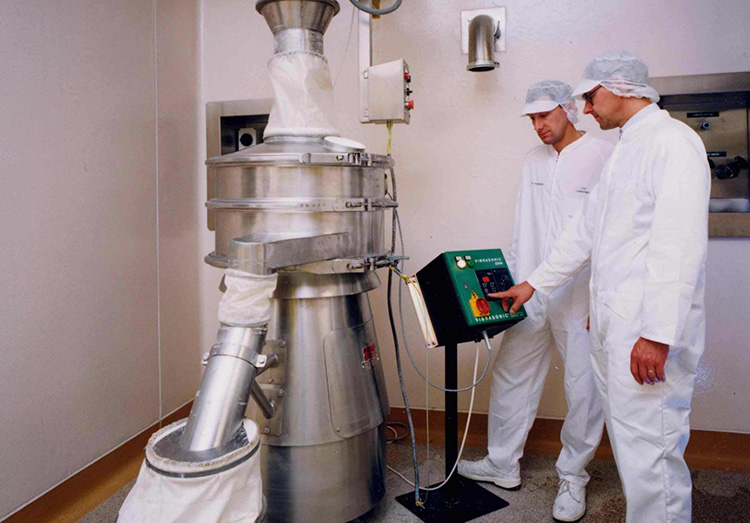 Sifter machine due to its versatile ability of separating particles from materials is mostly used in pharmaceutical, food processing, chemical and cement industry. These industries commonly use sifter machines because their products contain unwanted particles that are mandatory to be separated. Pharmaceutical industry at one place has the greatest usage of sifter machines due to its high efficiency and compact design.
Pharmaceutical Industry

In a pPharmaceutical it is always necessary to separated unwanted material because batch production is carried out and the size of medicines is too small. Product quality remains same in every production batch as no granular or unwanted particle enters the system.
Food Industry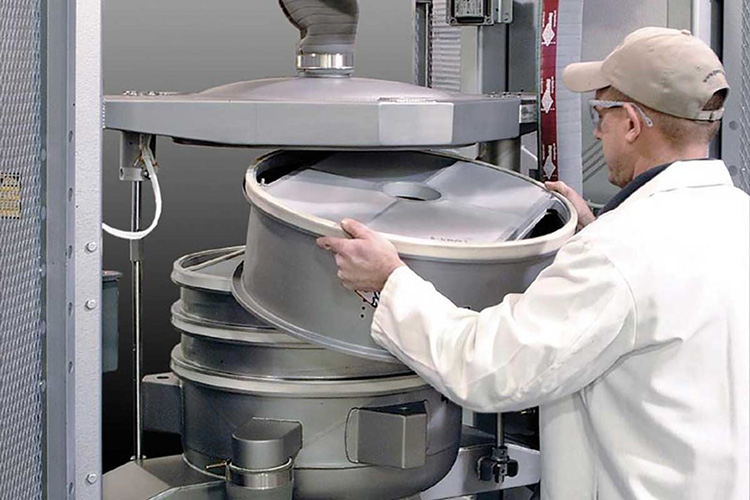 Contaminants are removed from food process through these sifter machines. Large and medium scale industries are using these machines in their manufacturing processes to get rid of large, unwanted granules particles and other products.
3.What Are The Uses Of A Sifter Machine?
A sifter machine provides highly versatile way to separate particles of different grading from the system. Some of the most common uses of a sifter machine are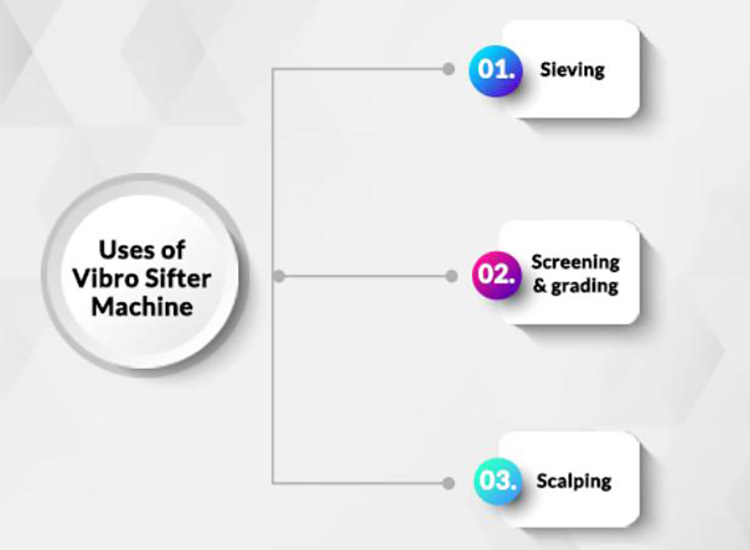 Sieving
As the name states, sieving is usually done at the initial stage of sorting. Here particles are sorted out from the system. The lumps or extra size materials which are resulted of extended storage are merely removed here.
Fine materials can be removed using the mesh in case of sieving. Examples are of particles like tags, strings present in flour can easily be removed using sifter machine and then the flour in pure form can be used for food purpose.
Screening or Grading
Another important use of a sifter machine is screening or grading. It simply states that unwanted particles are separated from its actual dimension. The processes where different particles are very close in dimensions but difficult to separate, sifter machine separates them according to their sizes. Highly efficient way of distinguishing materials is carried out in screening or grading process.
Scalping
The most important use of a sifter machine is scalping. In this phenomenon, lumps or unwanted objects are extracted on the scalping film in a sifter machine. Particles like tags, swings, twigs are commonly removed in this process. The opening of mesh is comparative large for scaling that the size of product which allows scalping of high material quantity to be done easily.
Shifting
Additionally, sifter machine also shifts particles of same type to their directed ways. Shifting basically means to make the particle travel on their actual paths. Like if a piece of stone is separated from floor. Both will be shifted in separate directions so that they might not get interacted again.
4.What Are The Working Principle Of A Sifter Machine?
There is a simple process of sifter machines in which parts are separated from the whole material. The process of machine is as follows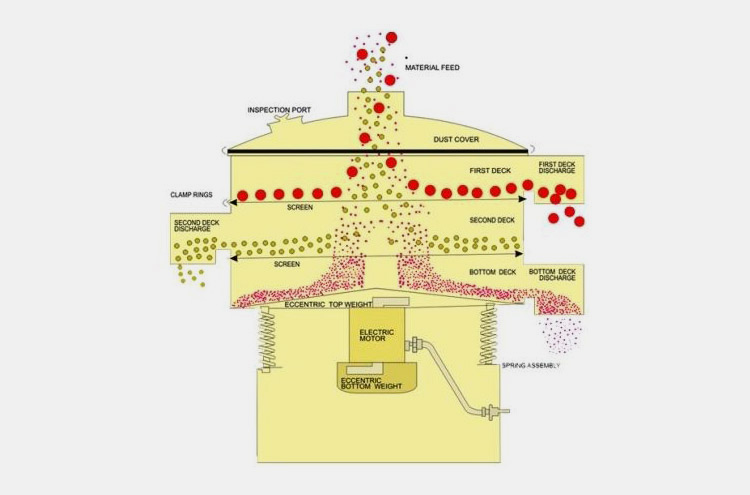 Initially all the components of a sifter machine like power supply, cleaning is checked and cover, screen structure, bottom frame are tightened with clamping rings to confirm smooth production flow.
After that the operator pours the complete material through the feeding hopper of a sifter machine and turns the power on. As the motor gets energized it enables the vibratory motion of frame and off-balances the weight assembly.
In the third step, the sieve operation starts vibrating and therefore the granules placed on the hopper moves around the sieve. It passes through that area and is specified in equal counting.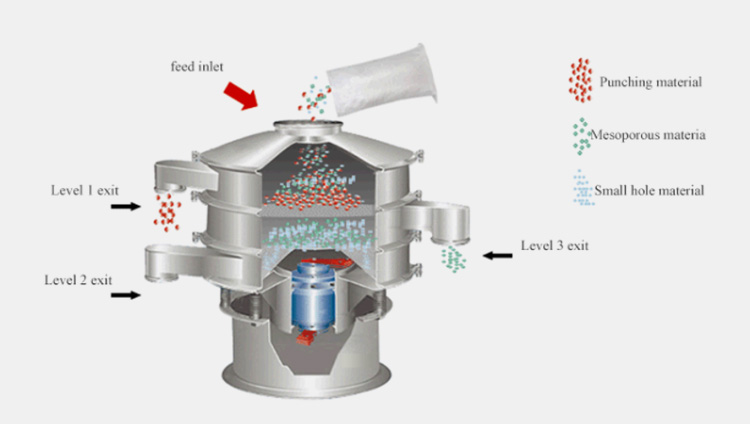 After sieving, the particles are separated from the unwanted ones and travel through a regulated path. The material completely gets rid of larger or unwanted particles only depending on the size of screen.
The process is repeated only if unwanted particles are left otherwise the pure material is collected at the bottom deck discharge of a sifter machine.
5.What Are The Main Components Of A Sifter Machine?
Components of a Sifter Machine
Some of the components of a sifter machine are

Motor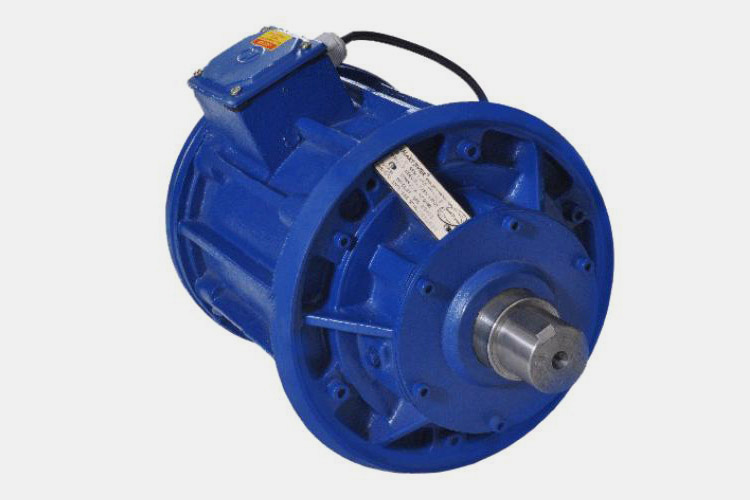 A motor is the main component of a sifter machine which powers the whole machine and allows the screens to vibrate. Electrical power is given to these motors which are further converted into energy or mechanical form. Once the moment gets smooth through proper rpm of motor, the material is feed in the hopper lid. Depending on the production capacity and volume, selection of motor rating holds significant importance.
Hopper Lid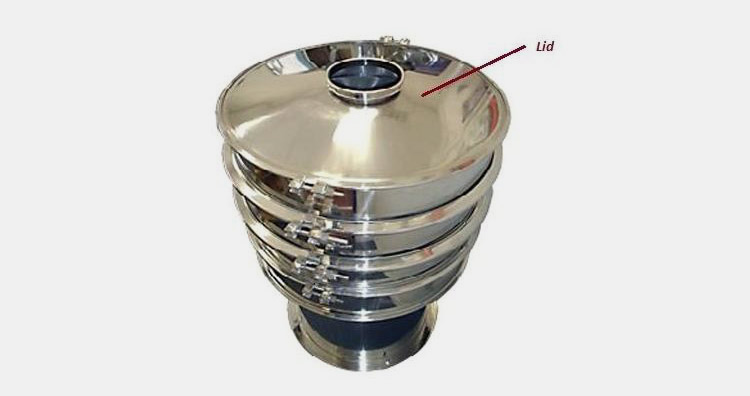 This is the cover from where the material is poured in the sifter machine. It is present at the upper section of machine so that the machine can easily travel through each level. It is mostly made up of metallic material and due to that it prevents contamination of material. It is clamped in a way that no external particle enters the mesh and keeps the complete system safe.
Filter Screen
The most important part of a sifter machine is "Filter Screen". It ensures smooth surface during processing of fabric. A wire mesh surface is there in a filter screen, and it helps the machine to perform the sieving process. In addition, any type of leakage of material is also prevented using this screen.
Wire Mesh Screen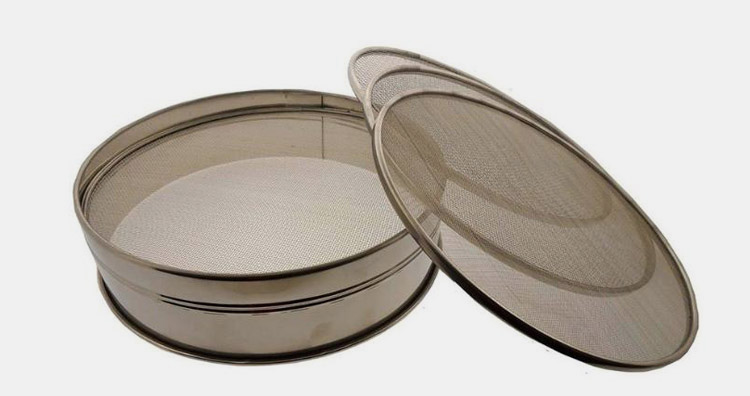 The wire mesh screen is embedded on the circular components with a special type of glue so that the mesh has an extended lifespan. It vibrates no matter what intensity of vibration is there or how much heavy the particles are.
Screen Material Outlet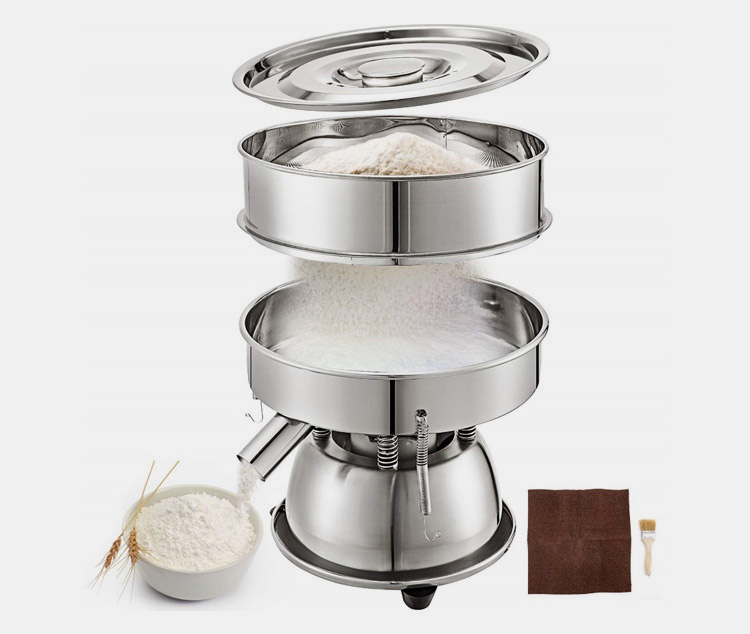 A screen material outlet is the opening from where the screened, graded, or heavy sized material are gathered and taken out of the system so that they no longer be a part of process. Therefore, it is present at the lower section of filter screen.
Springs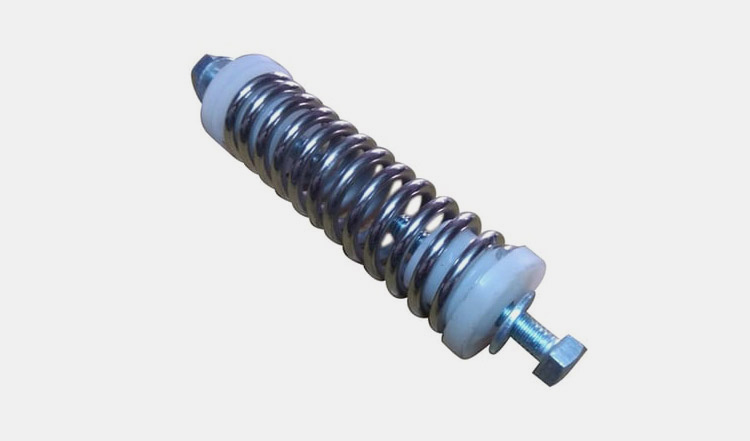 The hydraulic movement is mainly enhanced using these springs. They are the one which holds the upper section of the sifter machine. It keeps the whole system intact that during vibration no part follows different path.
Free vibration in sifter machine is carried out because of these springs. The machine efficiency is also supported by these springs.
Control Panel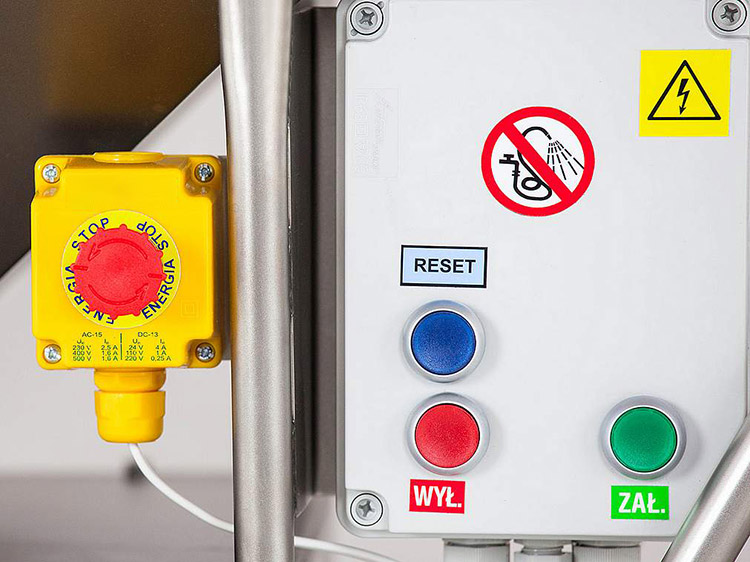 The operator or concern interact the system with this main control panel. Data and other protocols are entered through control panel. It consists of selectors and buttons that are used to set all machine parameters.
There may be other main components in different type of sifter machine, but these main parts are the most important ones that in the main types of this machine.
6.What Are The Types Of Sifter Machine?
The types of sifter machines are based on application and operation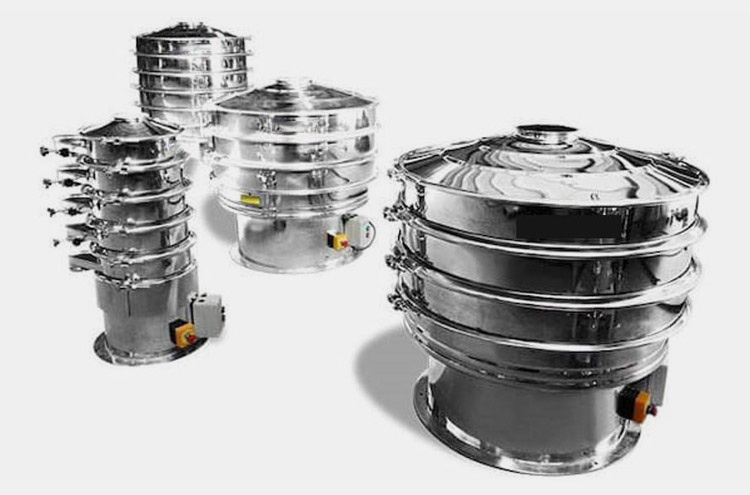 Based on Operation
Sifter machines were traditionally used at households or at small scale in which sorting was done manually. Nowadays, sifter machines available are mostly automatically operated. They can be round shaped or square shaped.
In automatic sifter machines, only the material is feed by the operator, rest all the separation process is done by the machine itself.
Based on Application
Other than this, sifter machines are only differentiated based on its applications or productivity. Single, double, and triple layer sifter machines are available depending on the production rate of any industry.
7.What Are The Differences Between Circular And Square Vibrating Sifter Machines?
Medical, food, cosmetic, chemical and pharmaceutical industries always show greater concern while selecting the vibrational motion of particles and its outcomes. For this there are two types machine depending upon motion of particle. The difference between both of them are
Circular Vibrating Sifter Machine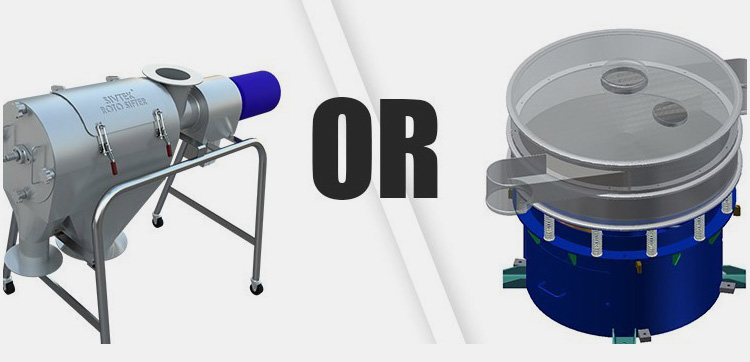 Circular motion vibrating sifter machines are ideally used in small and medium scale industries to segregated heavy particles from wet and dry materials. Machines are highly precise and gives accurate output to 99%. Pharmaceutical industries are the highest buyers of circular sifter machines.
Square Vibrating Sifter Machine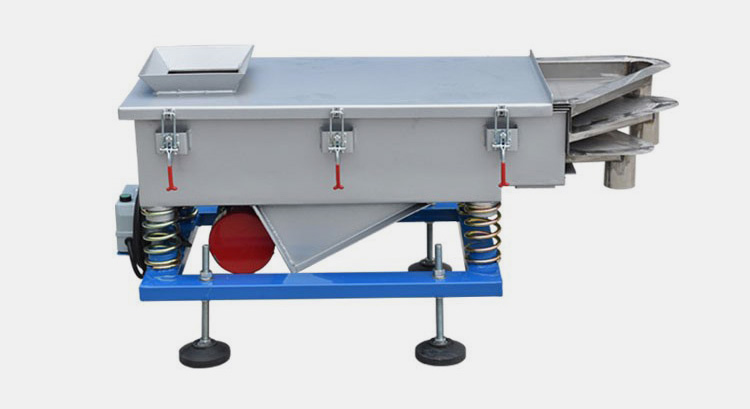 RectangulaSquare vibrating sifter machines are ideally used for segregation of huge particles in large scale industries. Sieving of PVS, PVC and laminated are the best application of a type of machines. A unique advantage of rectangular sifter machine over a circular sifter machine is that it does not produces sound at any level and requires less machine maintenance.
8.What Are The Advantages Of A Sifter Machine?
Some of the advantages of a sifter machine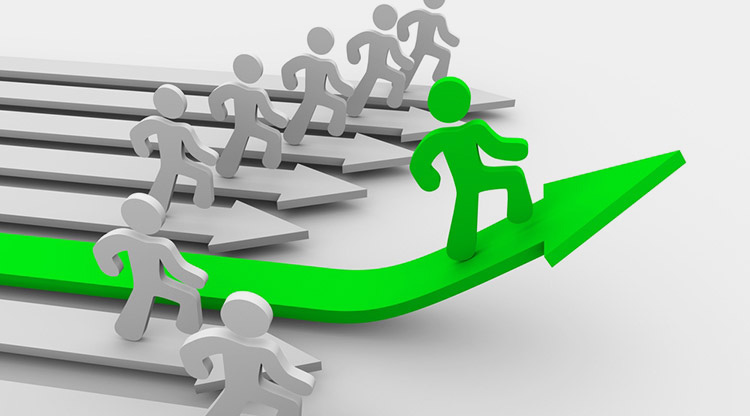 Efficiency
The efficiency of a sifter machine can be judged in a way that it can separate particles even if they are of same size or dimension. It also guarantees high speed with minimal noise pollution.
Energy Efficient
These machines utilize less power and produce greater output. This makes them energy efficient and allows the manufacturer to earn a lot with less power consumption.
Ease of Maneuverability
This feature basically explains the ability of sifter machine to move from one place to another. It can be shifted wherever required without any hurdle or installation difficulties.
Productivity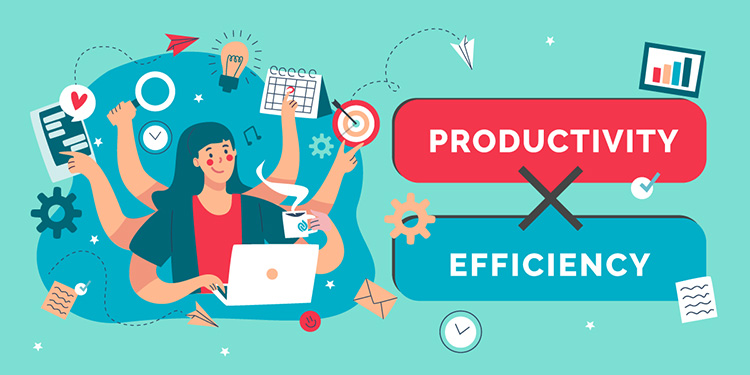 Sifter machines are highly productive with capability to remove any type of unwanted particle regardless of its size or dimension. Liquids as well as solids both are produced with higher output rate.
Ease Of Operation 
The machine is designed in a way that no such expertise is required to understand the process. Also, the handling and maintenance cost of machine makes it very economical.
Design
A sifter machine is made up of high-grade stainless steel which makes it rust repellant and helps it to last for long duration. The design is much compact that it can easily be moved from one place to another.
Downtime Reduction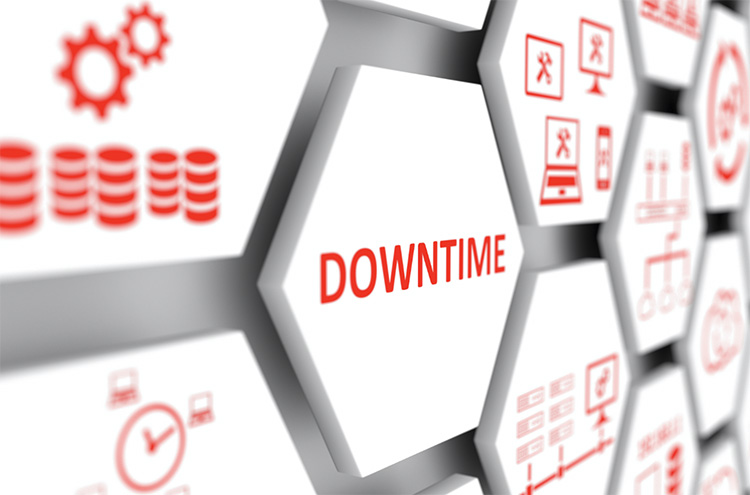 Parts used in a sifter machine are of high quality and do not easily require any change. Also, tools are not required for quick change. This makes the machine capable of having no downtime and process in a smooth manner.
9.How Can A Suitable Mesh Screen Be Chosen For A Sifter Machine?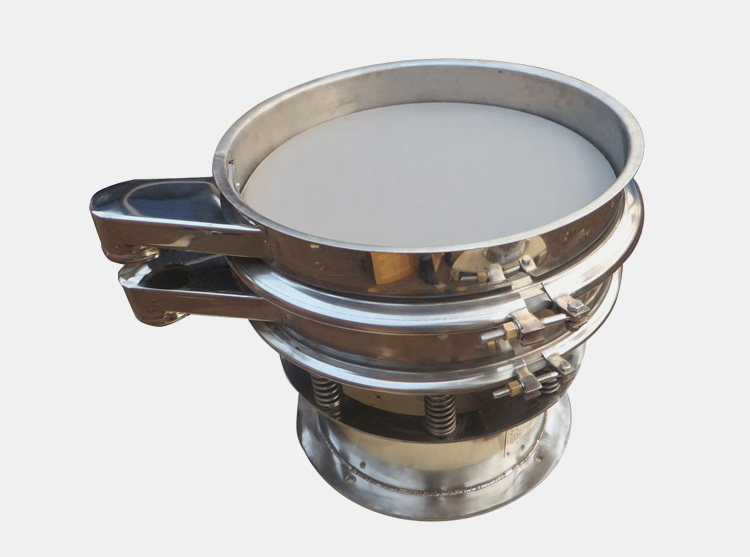 The most important part of a sifter machine is its mesh screen. It requires greater concern that while selecting a sifter machine, few important considerations should be done. Those important points are
The opening size of a mesh screen should be referred to the standards according to materials. Commonly the sizes of hole ranges between 0.5mm to 50mm.
Another important consideration is that the fiber length in it should lie in between 2mm to 6mm.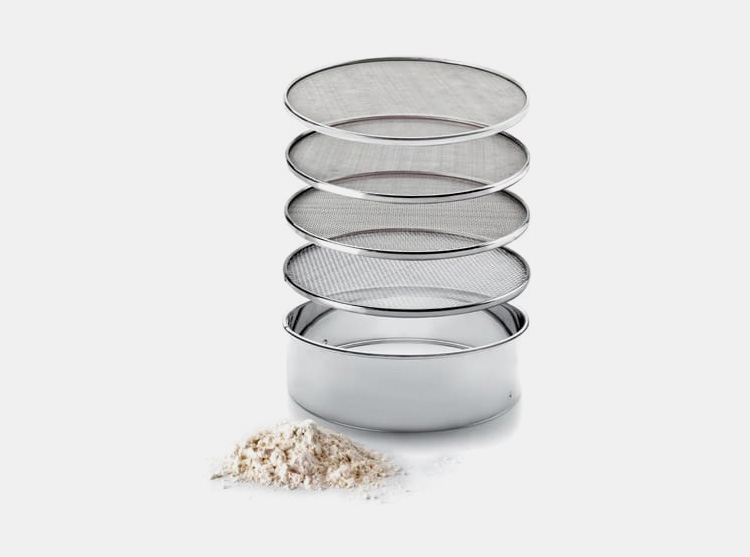 Thickness of a mesh screen present in sifter machine requires high level of sensitivity. The gauge of mesh screen between 1/16" to 1" is always a better option.
The size of material should also be suitable for a sifter machine. As heavy material can easily damage the mesh so mesh size should be selected that is durable with the external material weight.
10.How Many Types Of Vibrating Screens Are There?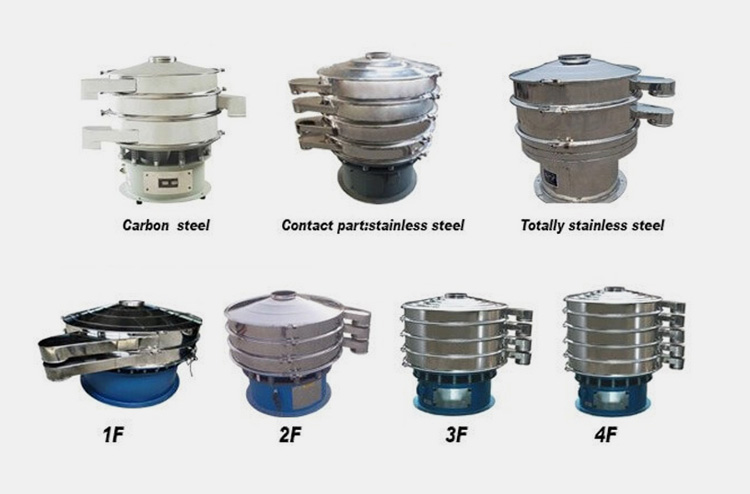 Vibrating screens are commonly rotatory in nature. The movement of particles are vibrated in circular rotation and then separated from heavy unwanted substances. In the modern world there are three types of vibrating screens based upon the chemical composition of mesh used in screens. The types are
Carbon Steel Vibrating Screen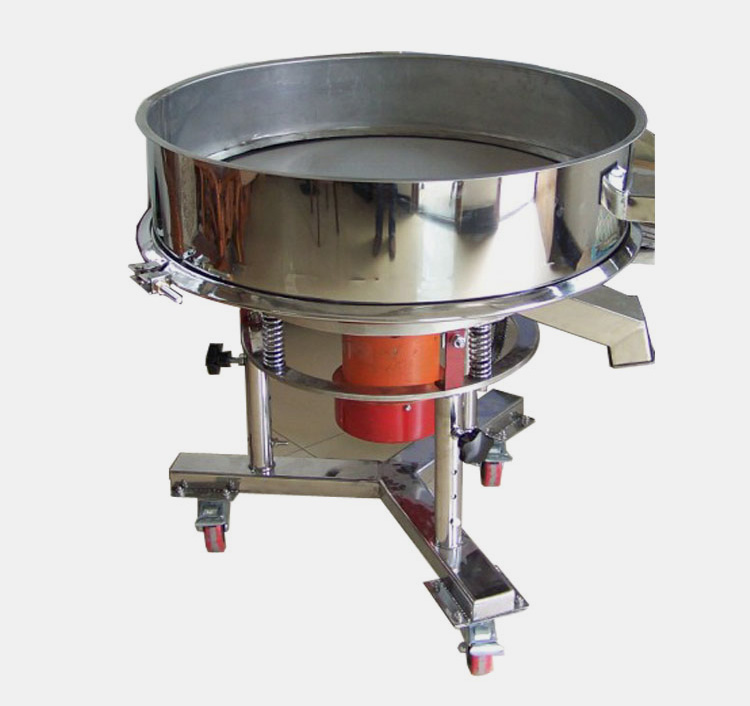 The most commonly used vibrating screens in a sifter machine is carbon steel vibrating screen. No particular requirements are required in for material when it is screened under a carbon steel vibrating screen. Mostly capsule powders are applied on this type of screen to get rid of hard particles. Fine grinding of products can be achieved by these vibrating screens and this is why these are recommended by most of the industrial experts.
Anti-Corrosion Plastic Vibrating Screen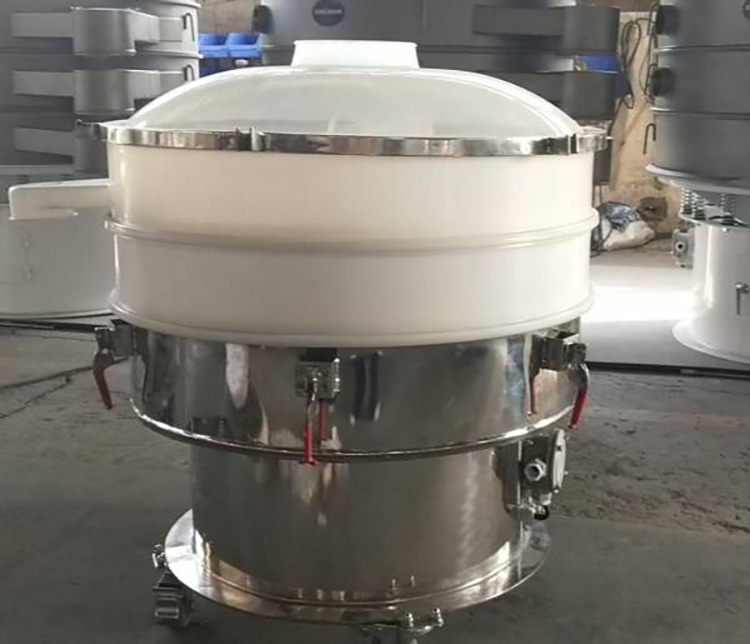 As the name states an anti-corrosive plastic vibrating screens are used to avoid contamination and corrosion caused by continuous direct contact of material with the machines surface. During an industrial process the material always remain in the sifter machine and has chemicals in it. This chemical after sometime shows chemical reaction with the metal screen and effects it a lot. Due to poor conditioned vibrating screen no ideal readings can be achieved too.
This is why non-metallic material parts are made for those screens that are in direct contact with the vibrating screen. By this the problem of chemical reaction is completely eliminated. Anti-corrosive plastic vibrating screens are suitable for industries in which filtration and screening of powdered products is carried out.
Stainless Steel Vibrating Screen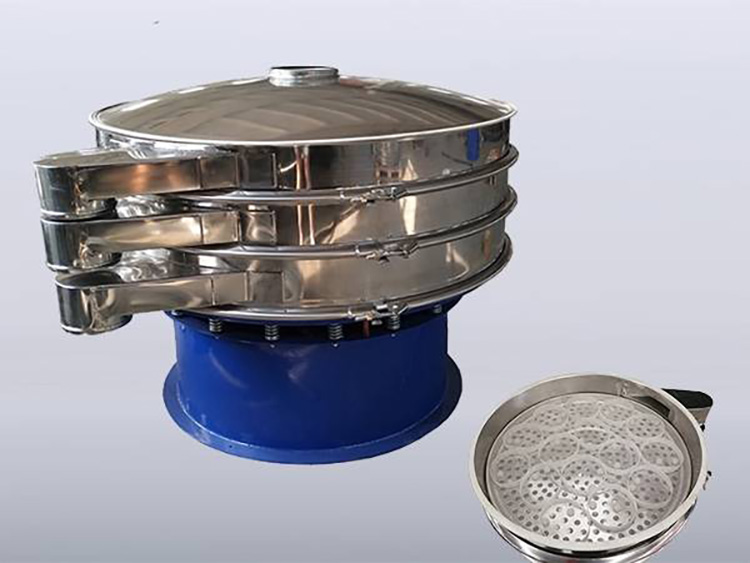 Stainless steel and all stainless steel are two types of material of which these vibrating screens are made up of. Equipment and materials those are always in direct contact require high level of protection. So, for prevention of contamination and other environmental effect it is suggested to use a completely stainless steel vibrating screens.
These vibrating screens are most suitable to be used in food and pharmaceutical industries where most chances of contamination are present due to chemical and medical materials. While using a stainless steel or all stainless steel, the cleaning process of machine becomes much easier and helps the operator to maintain the machine for longer productivity.
11.What Are The Common Faults That Are Faced In A Sifter Machine?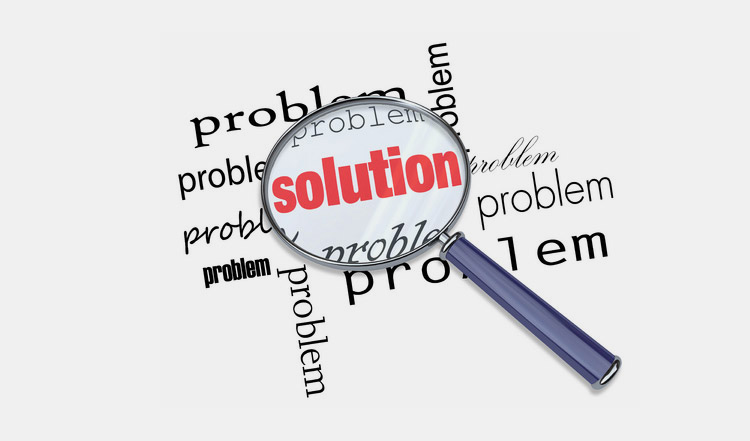 Some of the common problems that occur during the operation of a sifter machine are
S.NO
PROBLEM
REASON
SOLUTION
1
Quick Outflow of Material
Excessive inflow of material
Minimize the product inflow
2
Improper placement of motor vibrator
Proper adjustment of vibrator
3
Insufficient Efficiency
Clogged Screen
Clearing the screen will remove it.
4
Poor tightening of screen
Verification of tension on screen
5
Over screen residue
Adjustment of vibrator to increase outflow speed.
6
Improper material feeding
Reposition the feeding of material in correct manner
7
Material Accumulation in the Centre
Excessive inflow of material
Minimize the product inflow
8
No proper tightening of screen
Verification of tension on Screen
9
Opposite movement of motor vibrator
Change the direction of motor.
10
Frequent Tearing of Mesh Screen
Impact force by material feeding
Installation of flow splitter between screen and inflow pipe.
11
Long retention time of material on screen
Adjustment of vibrator to increase outflow speed.
12.Which Factors Are Necessary To Be Noticed Before Buying A Sifter Machine?
In the modern world, it is always difficult to find a perfect machine for your setup. There are some important factors which each machine does not hold. These factors are important to understand before going for purchasing a sifter machine otherwise it can cost both economical and production loss. Key factors to be consider before buying a sifter machine are
Machine Design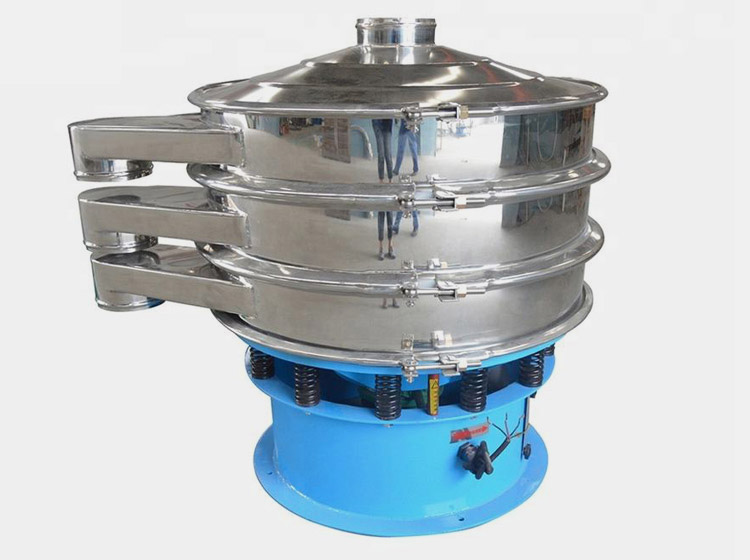 There are number of designs available in market that is why it is necessary to select the desired design according to production and environmental conditions. Different unique designs are there but have a clear motive to purchase the right machine design.
Application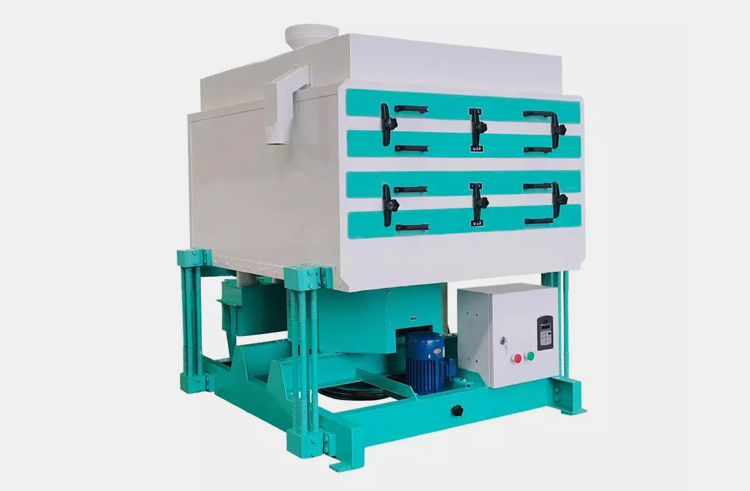 Before buying a sifter machine it should always be considered that whether the machine can be applicable in multiple processing lines or not. A single machine that performs multiple tasks are always ideal to be purchased as it reduces initial investment by a margin.
Sifter machines that can be used in laboratories, small and large industries. It should be selected after having complete information regarding it.
Quantity of Filters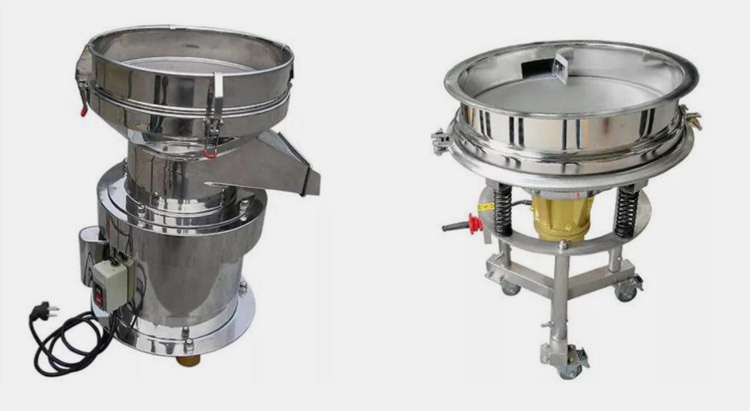 Depending on the machine that is it single, double or triple layered, the number of filters available is always a concern to get precise results. Number of sieves is an additional factor depending on the product from which the separation is to be done.
Sifter Machine Deck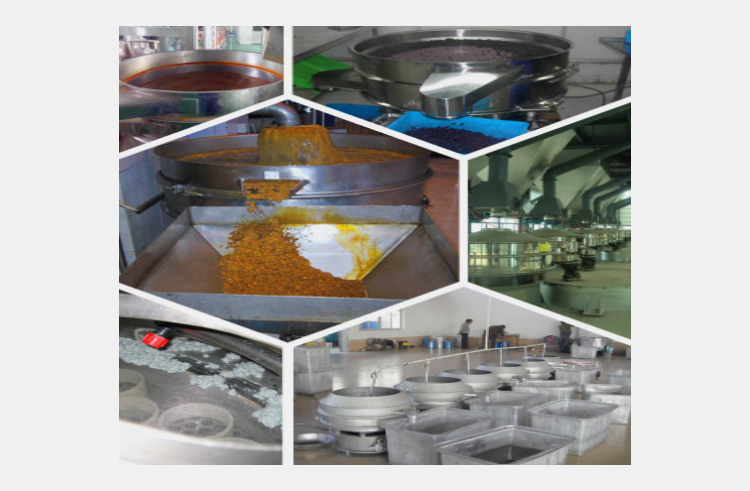 Either single, double, triple or quadrille deck in a sifter machine are selected according to the requirement of an industry.
Local Supplier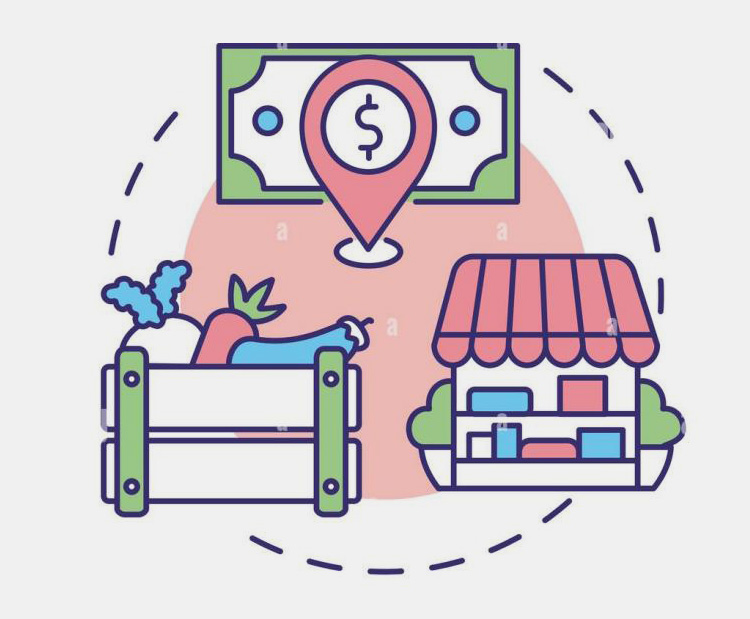 Local representation are always a blessing for any manufacturers. They can help in all service-related activities even in providing spares of the machine. These local suppliers can be contacted for help whenever required. The machine downtime can be reduced to a distinct level if local assistance is available.
Installation Facilities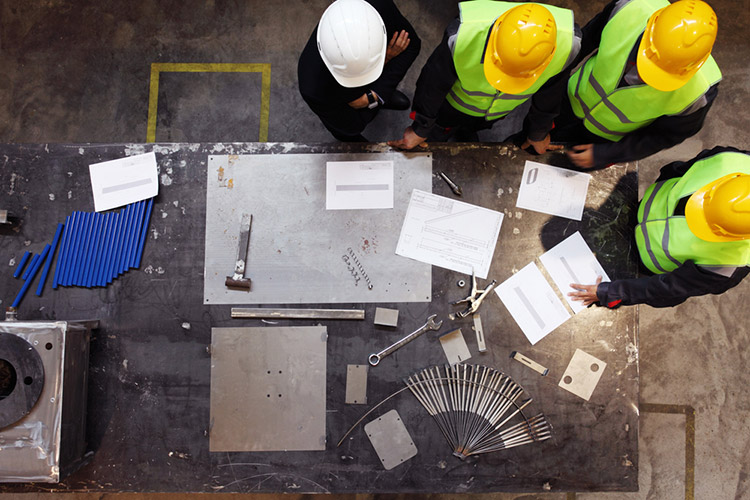 Manufacturer that provides installation and technical facilities are always best to be selected. Their experts can help the industry to get benefit from their experience. One time guidance given from them can help the operator to easily understand the machines operation.
If you have any questions about purchasing the sifter machine, you are always welcome to come to us.
Conclusion
Sifter machine has been evolved from a traditional technique of separating unwanted objects from materials but now with the advancement in technology, this process has been converted in automatic operations. Just share your queries and requirements; we are here to answer and support you or you can also visit our website http://www.allpackchina.com/  for any query.
CONTACT US
Tell us your raw material and project budget to get quotations within 24 hours.
WhatsApp:+86 18171018586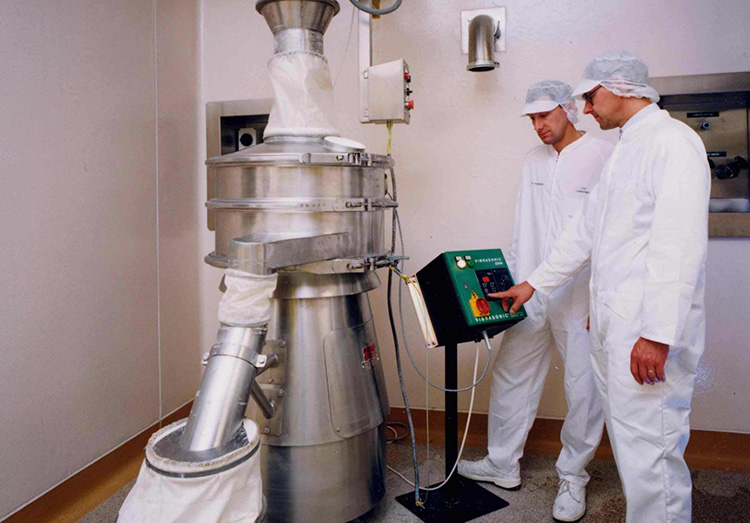 Tell us your material or budget, we'll reply you ASAP within 24 hours