Your Superior Pump Filling Machine
Micro-pump Filling
Front Panel and Digital Display
High-precision Miniature Magnetic Pump
Pump Filling Machine
Allpack pump filling machine is mainly applied for filling liquid products such as water, beverage, wine, oil, perfume, juice, etc. This filling machine is not suitable for filling thick liquid (sauce, detergent, etc), or liquid containing small particles. The tubes are made of silicone gel and the pump head is made of PVC plastic material so it can endure mild acid/alkaline solutions. This pump filling machine has a control front panel and digital display. You can easily enter your parameters by pressing the buttons on the control panel and the parameters will show on the LCD screen. The filling volume can be controlled via the filling time and speed parameters which give you much flexibility. We can customize based on your liquid type and filling rate, to equip related pump types and filling nozzle, from manual to semi-automatic to fully automatic.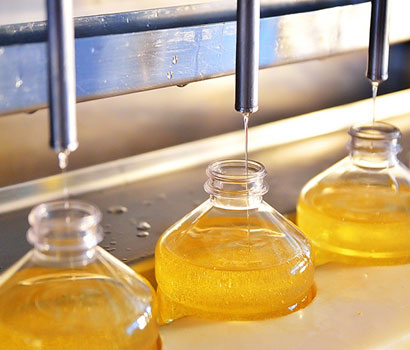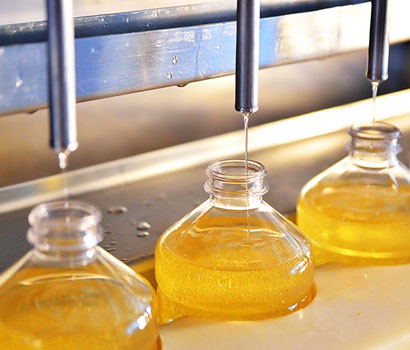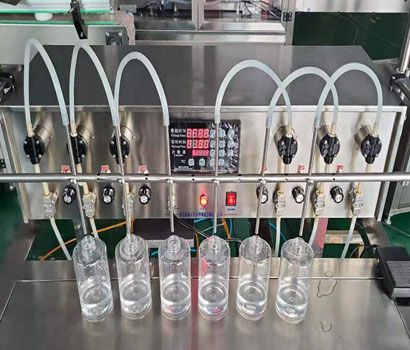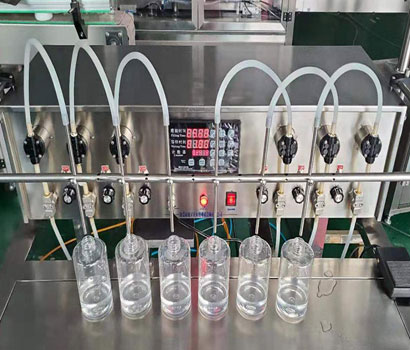 YT180-2 single head small volume magnetic gear pump CNC liquid filling machine adopts the micro-pump in the filling time, motor speed, and other factors to achieve a uniform, minimally repeatable liquid filling method. This CNC liquid filling machine is widely used in pharmaceutical, chemical food, beverage, oil, cosmetics, and other industries, for low viscosity particle-free liquid dispensing, and small-batch production. 
Stable operation
Thermal protection
Magnetic gear pump
LT-I magnetic force pump liquid filling machine adopts high-precision miniature magnetic pump speed and pump working time to determine the filling volume. The body of this magnetic force pump liquid filling machine is corrosion-resistant and versatile and can be used to fill almost all liquids and fluids. The force pump liquid filling machine adopts the pump head and motor imported from Japan, the time regulator of the international brand Omron, and other well-known manufacturers' parts, which can provide you with a durable and comfortable structure. 
Both for manual and pedal use
Magnetic force pump liquid filling
High-precision miniature magnetic pump speed
LT-II double head magnetic force pump liquid filling machine is applicable for filling almost all liquid that can flow, especially for oil, washing liquid, alkali liquor, and highly corrosive liquid. This magnetic force pump liquid filling machine is driven by magnetic force with a gear pump. The pump head is not connected to the motor with no shaft. The pump head and motor are imported from Japan. Other components are produced in Taiwan. The filling machine uses a frequency converter to start and brake and uses a potentiometer to adjust the motor speed to ensure accurate filling time, making the filling error less than 1%.
Frequency converter
Magnetic force with gear pump
Double-head magnetic force pump liquid filling