Best Pedal Sealer Machine
Multi-level Adjustment
Adjustable Sealing Bracket
Time & Temperature Controller
Pedal Sealer Machine
Allpack pedal sealer is suitable for plastic sealing of the giant body and heavy weight matters,uses for sealing the agricultural products of rice and bean and chemical articles etc., with form sealing strength,long service life,steady working performance and wide usage.It's a low-priced and pretty durable equipment.This machine belongs to a "weight grade" in pedal type and made with the alloy casting parts,matched a special grand power transformer and adjustable up and low heavy articles sealing bracket.It possesses a quick speed and extra-short sealing time and high working efficiency and non-fungible function than the common sealing machine.It is widely used in the industries, such as foods, medicine,electric elements factories,chemical, agriculture, hardware, commodity, etc. This machine is compliant with CE certification.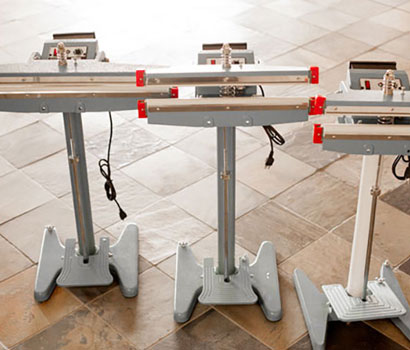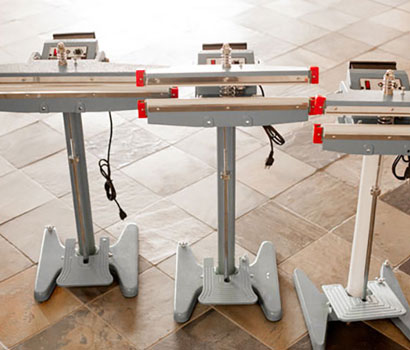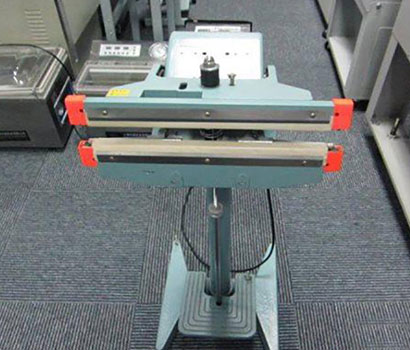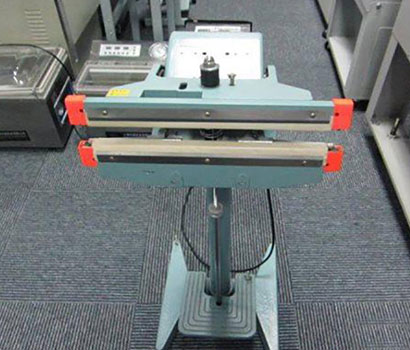 FRT series long sealing length impulse pedal sealer of Allpack adopts electric pulse technology, it takes a principle of heat sealing so it can seal products in a short time. This machine is versatile, it can adapt to bags which are different in widths, and it is simple to operate, therefore, it is very popular on the market. This pedal sealing machine is widely applied in food, beverage, electronic, service industries, etc.
High Cost Effective
Long Sealing Length
Simple Structure
FRT-P series simple structure impulse pedal sealer of Allpack is highly suitable for sealing all kinds of plastic films, compound films and aluminum-plastic films, it conforms to the CE certification, it is durable and has a long service life. This impulse pedal sealer is widely used in food and beverage factories, restaurants, food shops, commodity industry, chemical industry and so on.
Quickly&Firmly Sealing
Long Sealing Length
Easy To Operate
Allpack PES-DD series versatile impulse pedal sealer is suitable for sealing a a variety of polyethylene&polypropylene film recombined materials and aluminum-plastic film. This pedal sealer adopts impulse heating technology, it is equipped with heating indicator and power indicator, which is convenient for people to operate it. It is a common equipment in food, chemical, medical, beverage, commodity industries and so on.
Instant&Beautiful Sealing
Non-slip&Wear-resistant
Constant Temperature Heating
Allpack PFS series direct heating impulse pedal sealer is versatile, it is suitable for both solid and liquid form products, and it can provide a 0.2 second instant heat seal. This pedal sealer is suitable for sealing all kinds of bags such as aluminum foil bag, compound bag, kraft paper bag, tea bag, shrink film, etc. It has a wide range of applications which include food and beverage, pharmaceutical, chemical, commodity, agriculture, lubricating oil and many other industries.
Convenient&Economical
Intelligent Temperature Controller
Sealing Time Adjustment
Allpack PFS-T series tabletop impulse pedal sealer is popular in various industries such as food, medicine, tea bag packaging, hardware, beverage, etc. The machine has long sealing length which is between 450mm to 600mm. This pedal sealing machine adopts advanced control panel, hard metal frame and time temperature controller, which make it durable and safe.
Simple Operation Panel
Positioning Plate Design
High Quality Metal Frame
Allpack PFS*2 series easy operation impulse pedal sealer contains 4 models which include PFS-350, PFS-450, PFS-650, PFS-800 pedal sealers. These pedal sealers are suitable for sealing all kinds of plastic films, compound films and aluminum foil films, thus they have a wide range of application. They are used to seal various products such as food products, medicines, commodities, beverages and so on. These pedal sealers are semi automatic models which are easy to operate.
Instant Sealing Time
Steady Working Performance
Long Service Life
Pedal Sealer: The Complete Buying Guide in 2023
Among the different types of sealers, such as foot pedal and tabletop sealers, the foot pedal sealer is considered the best choice. The more attention to the pedal sealer also in the year 2022 is due to its property and economy as it can be used to save money.
The pedal sealer applied to pack a variety of materials has numerous applications in different industries such as it is used to pack a variety of materials in food, pharmaceutical, and manufacturing industries. Before going deep into this, depth let's discuss points related to pedal sealer in more detail. These including:
Add a header to begin generating the table of contents
1.What is a pedal sealer?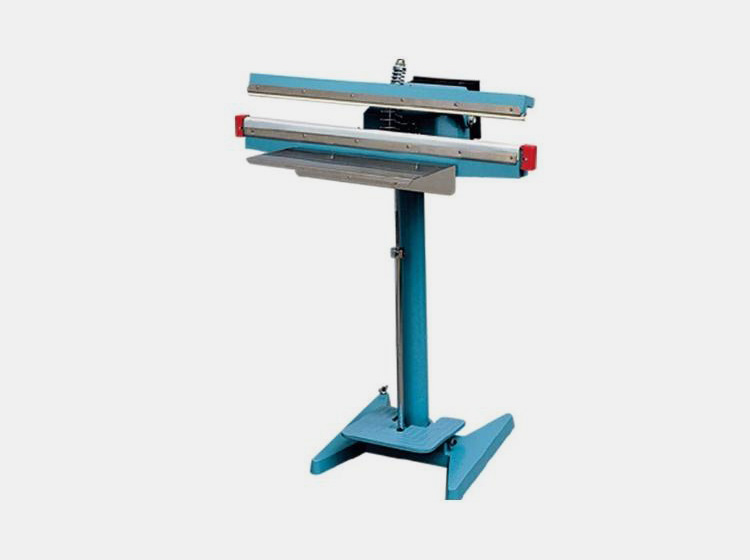 A pedal sealer is a machine applied to seal a variety of products. It is a heat-type sealer, with that has a variety of applications, like used for packaging polypropylene, and polyethylene bags. It provides heat to the plastic bags, and helps it which becomes starting to melt and as a result, the bag becomes seal packed. It can be applied in different industries such as for tea, hardware, local products, foodstuffs, medicines, etc. And also any type of bags can be sealed by the pedal sealer. The temperature should also be controlled with the materials suitable for bags.
2.How many types of pedal sealers?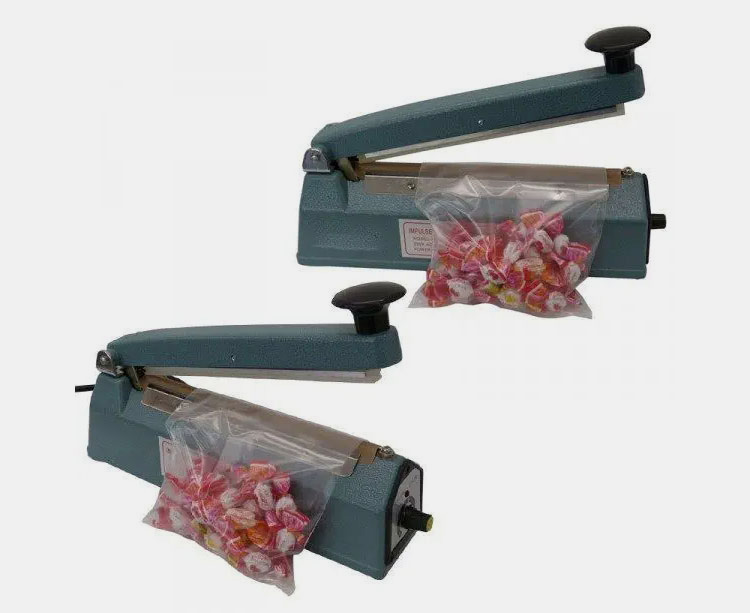 Based on its work, there are two types, including;
The impulse sealer, and
Direct heat sealers.
Applied depends on the material used:
Types of Pedal Sealers
Purpose
Impulse Sealer
It is one of the types of pedal sealer, It is the most appropriate tool for sealing bags made up of polyethylene, or polyvinyl chloride.

It seals polyethylene bags within 2-3 seconds when held down in.

Direct Heat Sealer
The second type of pedal sealer is the direct heat sealer, it is applied to seal aluminum foil, cellophane, copper foil, gusseted pouches, polystyrene, and tin foil-based bags.

With the direct heat sealer, heat is provided all the time and can be suitable for all types of foil and polyethylene packages.
With both types of pedal sealer, the temperature can be controlled electronically and easy is to be adjusted. For another type, hands-free foot pedal sealers, improve great work efficiency.  of its adjustment is also not too much difficult.
3.How many types of hands-free pedal sealers?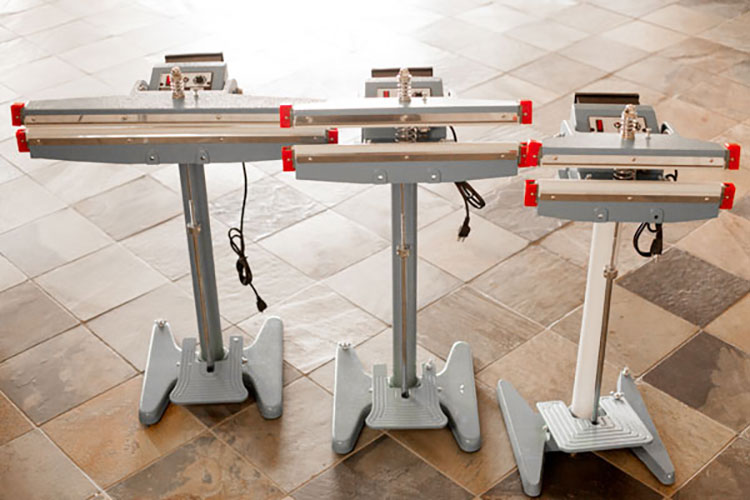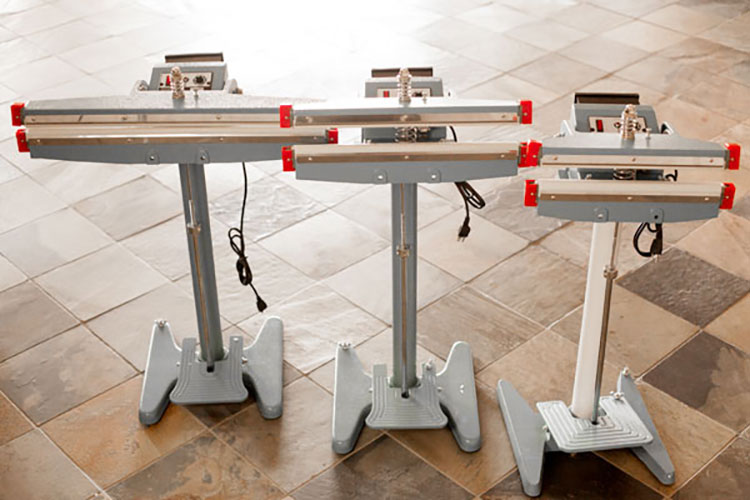 There are three versions of hands-free based pedal sealer.
Single-sided heat hands-free pedal sealer
Double-sided heat hands-free pedal sealer
Constant heated hands-free pedal sealer
Let's discuss each type one by one
Single-Sided Heat Hands-Free Pedal Sealer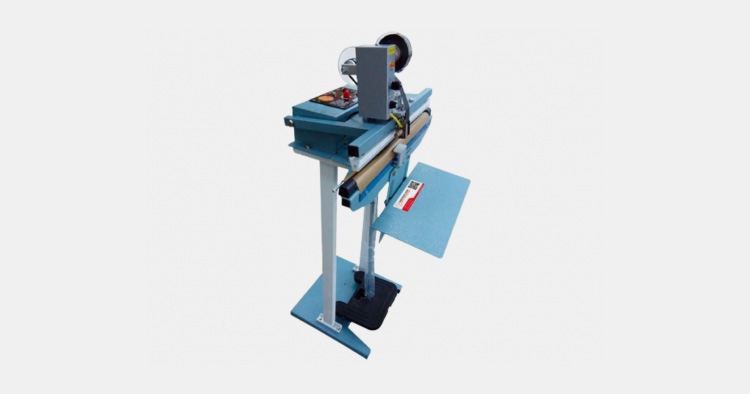 With this type of pedal sealer, only one side of single-sided impulse foot sealers can be heated. These devices are efficient workhorses that can seal a wide range of goods, from tiny single-serving packages to enormous heavy-duty thick materials. By depressing the foot pedal, the sealer can be operated without the use of hands. They are less expensive and efficiently work as packaging. It seals packages from small (single packets) to large and heavy materials (multiple packets). It has a seal of around 5mm.
Double-Sided Heat Hands-Free Pedal Sealer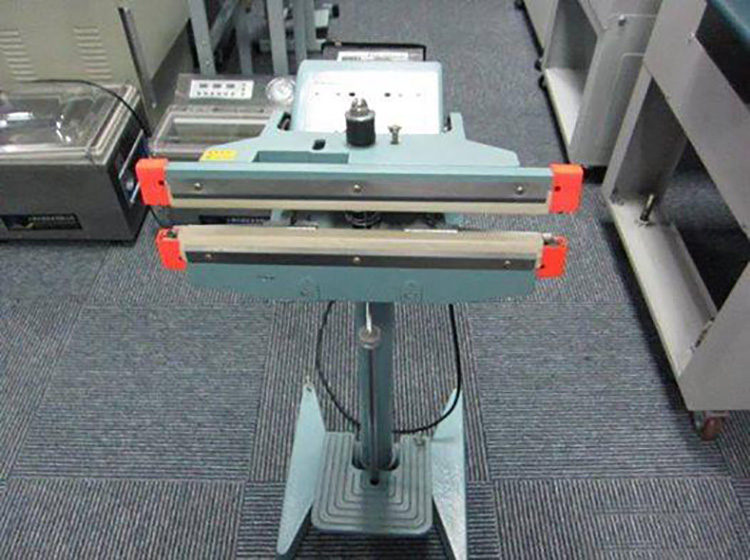 Impulse heat sealers with two sides are automatic foot heat sealers for plastic and poly film bags. To engage the twin parts (top and bottom), double impulse hands-free sealers use a foot pedal. This allows them to seal the widest variety of materials.
Constant Heated Hands-Free Pedal Sealer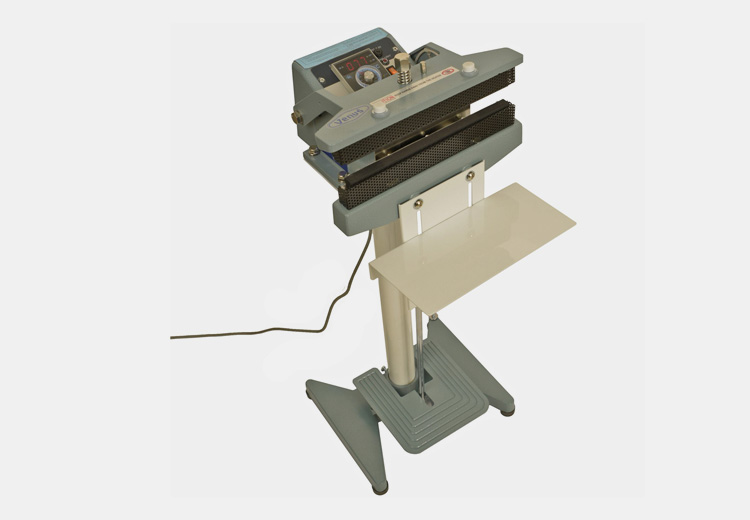 The primary feature of the continuous heat sealer is the steady state of heat on the sealing surface. The jaws of a continuous heat sealer, which incorporates temperature control, are always heated while the machine is in operation. The machines that seal with continual heat need some time to warm up and keep a high temperature once they are in use. The constant heat sealer is applied in different industries, as in the field of medicine and the military, during packaging required constant heat.
4.How many parts of the pedal sealer?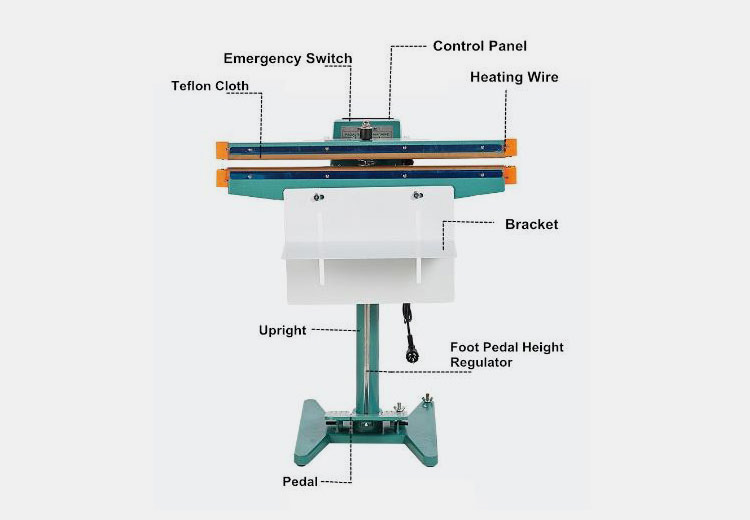 A pedal sealer is a machine applied to seal a variety of materials. There are different parts with particular functions. Including: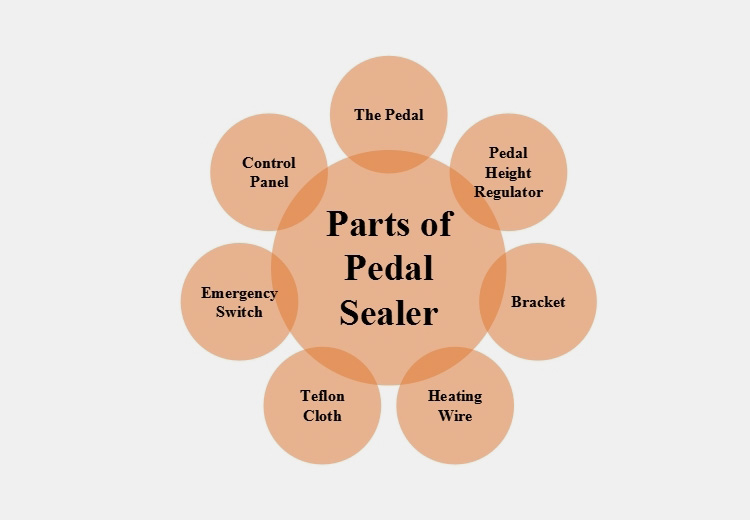 The Pedal
The pedal in the pedal sealer machine is a part of the pedal sealer machine and has control over the machine's performance. It makes the machine totally hands-free based and increases its quality of work. The pedal in the pedal sealer machine is adjusted with the metal stands.
Pedal Height Regulator
The pedal height regulator is also a pedal assembly, it is one of the foot pedal's important components. This component, which is responsible for engaging the mechanism, is attached via a rod to the machine's control arm. Additionally, this component aids in regulating the sewing machine's general pace.
The sewing machine's arm, which controls the machine's speed, receives the counterclockwise pressure applied to the assembly. The presser foot will open if you apply pressure counterclockwise, which causes the pedal assembly to engage an air control valve.
Bracket
The bracket is an intermediate part of the pedal sealer machine, it is used to join the components to each other and help to seal the items.
Heating Wire
The main function of the sealer machine is to seal the items, the pedal in the pedal sealer machine makes this function becomes hands-free based. Since the adjustment of temperature is essential for this equipment for that purpose heating wire fulfills this requirement of the pedal sealer machine. The heating wire is adjusted to provide heat to the sealer machine for the pouches, bags, and other items to seal them efficiently.
Teflon Cloth
Teflon is a type of cloth used to avoid sticking during the curing cycle. It places in the machine where the sealing process takes place. It can also be placed between each wheel in a stack. The main significance of this cloth is that it can be easily washable, and reusable.
Emergency Switch
The emergency switch is placed at the top of the machine, it is a type of device that uses to initiate the complete shutdown of a system, process, or machine. In case of an emergency, the machine can be immediately switched off by just pressing the emergency switch button.
Control Panel
The control panel in a machine is like a cabinet that contains electrical components. The main function of the control panel in the pedal sealer is to control the machine and motor functions.
5.How does the pedal sealer work?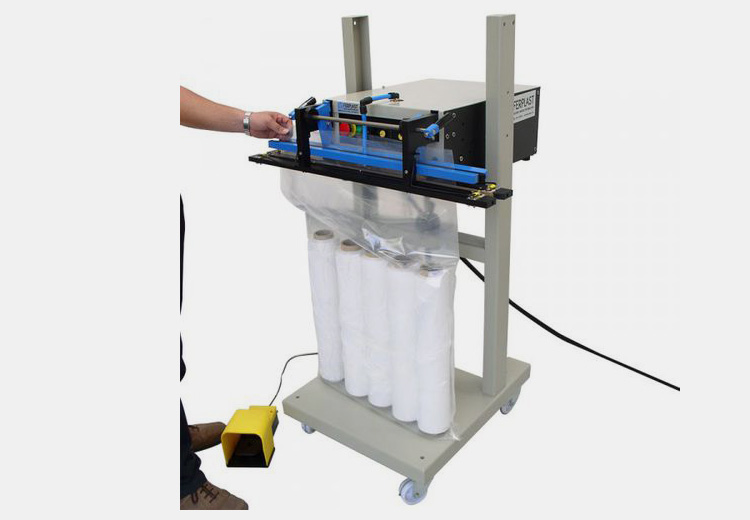 A pedal sealer is a machine used to pack laminated pouches, bags, or other related items by hand. It is controlled by a pedal. To seal by the sealing machine, the bag must be put between the sealers once the product has been filled in it, and when the pedal is depressed, the pouch is heat-sealed.
The working principle of the pedal sealer is composed of the following steps. The main instruction for its proper functioning includes:
Step 1:
The pedal sealer contains a rod, which needs to be fixed during functioning.
Step 2:
Once the rod becomes fixed, then switch on the main switch, until the yellow lights become to turn on
Step 3:
During sealing it is essential to adjust the temperature. In the third step, you need to keep the temperature at 100°C, then, as a result, the green light turns into red light just for two minutes, this is the heating time.
Step 4:
The last step for a functioning pedal sealer is to on the sealing pilot.
Main Points During Pedal Sealer Working
Among the step discussed above, the main points that should focus on during operating pedal sealer are discussed below,
During the sealing process, turn on the sealing timer, at the same time temperature will rise, after that remove the sealing bag, and the operation is finished
Since safety first. So, for safety-related issues, during the sealing process, fingers and hands shall keep away from the machine.
6.What are the applications of pedal sealers?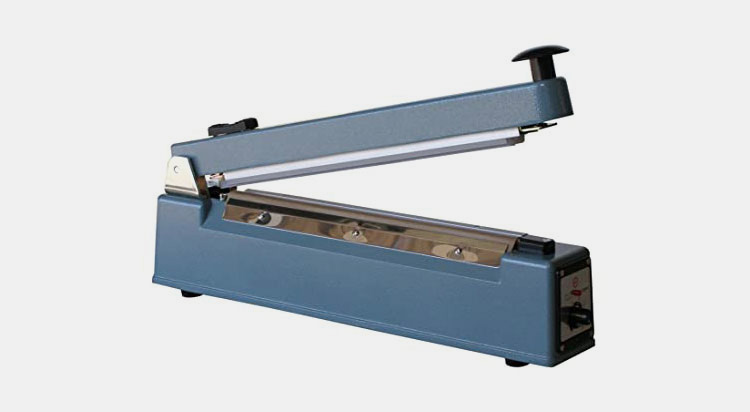 Any size of material can be packed with the pedal sealer conveniently, whether the bag is small or big. It can be applied to seal any kind of material including compound films, aluminum films, and plastic films, respectively. The pedal sealer is widely applied for food, cosmetics, medicines, health products, pesticides, lubricants, honey, jujube, washing Powder, melon seeds, condiments, chicken essence, and so on.
The hands-free sealer machine is considered the best machine because it can be used to save money and time. Besides them, the tabletop sealer is also less expensive and reduces low efficiency than other machines. Moreover, the foot pedal sealer is mounted on the metal stands with high quality.
Industrial Significance Of Pedal Sealer: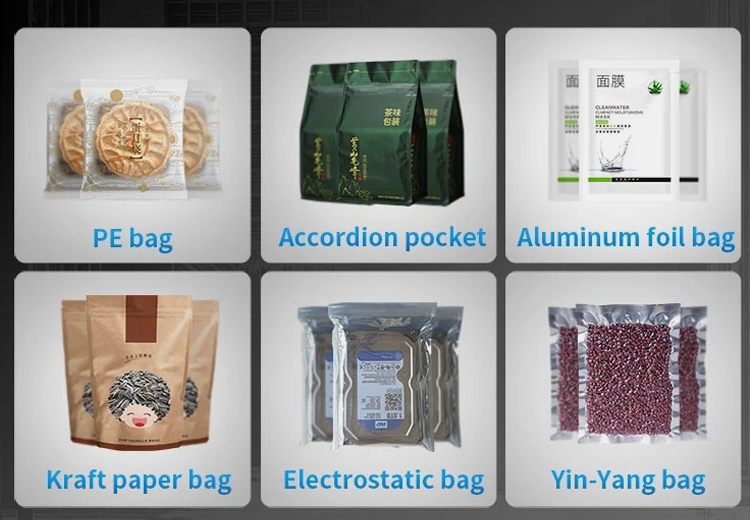 There are numerous applications of pedal sealers in various industries including the chemical industries, pharmaceutical industries, lubricating oil, agricultural industries, hardware industries, food industries, industries of special local products, tea, as well as in other manufacturing industries. It also can be applied to seal bags composed of a variety of materials including propylene bags, polyethylene bags, multi-layered plastics bags, accordion pockets, fresh-keeping bags, aluminum foil bags, compound bags, tea bags, electrostatic bags, kraft paper bags, shrink film, yin-yang bag, etc. Moreover, pedal sealers are more economical and convenient sealing machines for families, shops, and factories.
Pedal Sealers In Pharmaceutical Industries: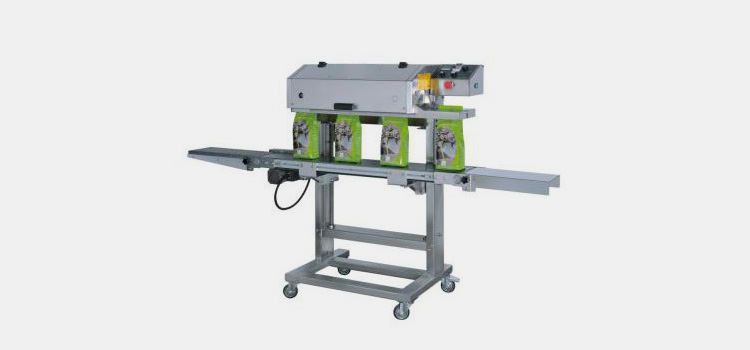 The manufacturing, extraction, processing, purification, and packaging of chemical substances for use as drugs for people or animals are all part of the pharmaceutical industry. Pharmaceutical packaging comprises two main categories such as primary processing (first stage) and secondary processing (conversion of the drug into products).
Materials used for pharmaceutical sealing must exhibit a variety of qualities, including chemical compatibility, high-temperature resistance, abrasion resistance, and the capacity to tolerate harsh cleaning procedures. For instance, in the production of tablets when powders are handled, the requirements for seal toughness are particularly high. Sealing is necessary for pharmaceutical industries, where pedal sealer for sealing purposes is considered the best choice. Due to its capability to seal a variety of materials and save time. It also costs less and can save money.
Pedal Sealers In Food Industries: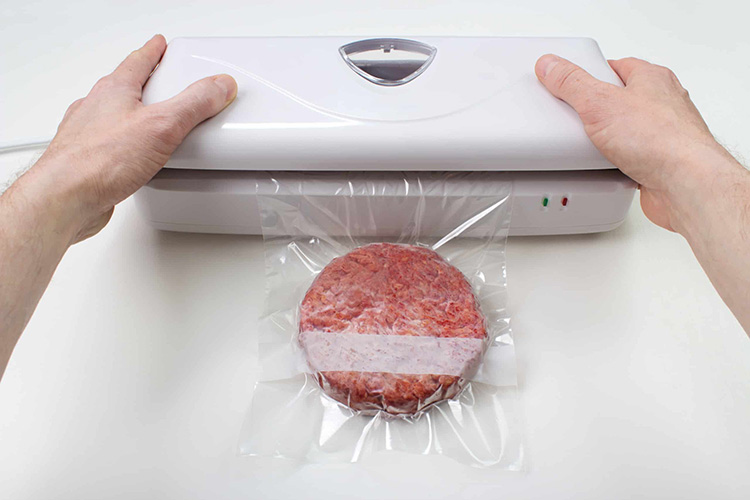 In food industries, the sealing of the boxes, and pouches are considered essential because the sealing procedure, protects and saves the items more significantly. To maintain the freshness of the food because some food requires heat or air not to transfer in food. Moreover, before shipping any food materials from industries to households, restaurants, shopping malls, and others, sealing is necessary. For that purpose, the pedal sealer machine is a significant choice as it eliminates hands power and significantly seals items quickly due to its hands-free based application.
Pedal Sealers In Hardware Industries: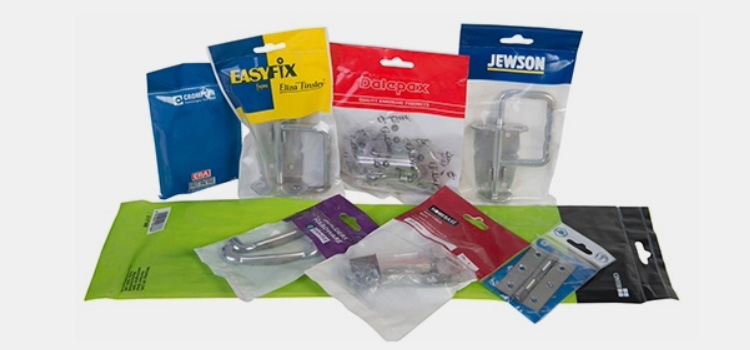 Any hardware products need to be packed and the seal because it is essential to keep the hardware safe from dust, moisture, and air and properly showcase them. The sealing of hardware materials is also necessary to grab the attention of the customer to buy hardware materials. The pedal sealer is applicable in hardware industries to seal items efficiently.
Pedal Sealers In Lubricating Oil Packaging Industries: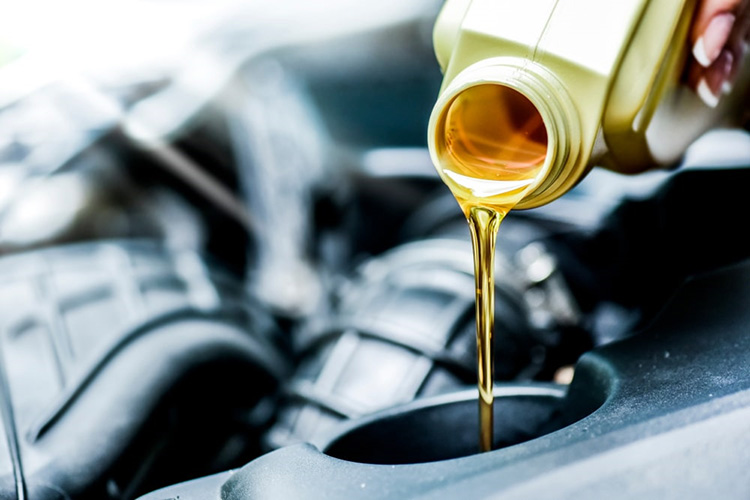 Sealing lubricating oil is essential to protect the oil from dirt and foreign particles and also important to prevent oil or grease to move outside of the sealing materials and expand. Numerous industries use a pedal sealer for sealing or packaging lubricating oil although the sealing lubricating oil does not actual sealing method whereas the soil seal consists of inner flexible matter and out circular metal parts.
7.What main points should be considered before buying a pedal sealer?
Before shipping any items it is essential to seal them to safety from the materials moving outside or expel. The pedal sealer is a significant choice for packaging materials securely. It has numerous applications in different industries. So, before buying it must consider some points mind which include;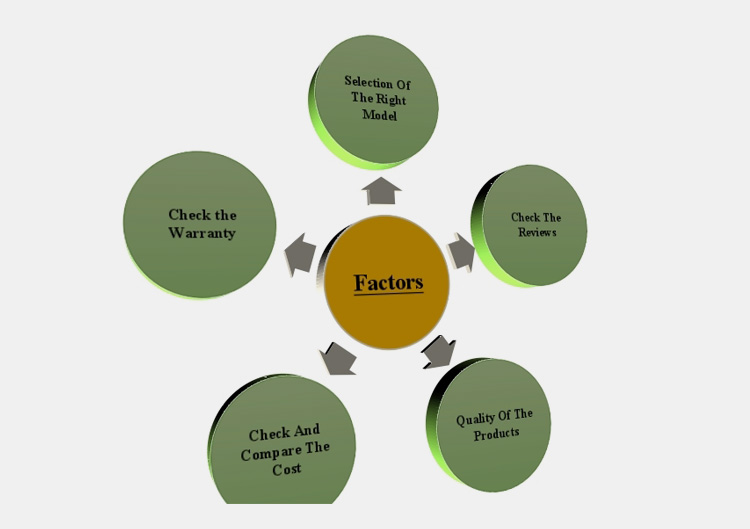 Selection Of the Right Model
There are different kinds of pedal sealers available in the market, so pick one from there is a difficult task. Selection is based on the type of work and the amount of the sealer. Other than this, various other features were also considered during the selection.
Check The Reviews
Many people freely discuss their experiences online. So, you should take time to see if there are internet reviews for the pedal sealer model you like. Read the reviews to check the advantages and disadvantages of a specific model of pedal sealer. You can select the best model by checking the review.
Quality Of The Products
When investing in your company, you should take the time to choose a product with high-quality components. A low-quality piece of equipment is not something you should spend your money on because it might not last very long. Based on the requirement of the company select those sealer machines that can be used for a particular function.
Check The Warranty
Because pedal sealer uses in numerous industries for packaging items. To use it for a long time, it is necessary to check the warranty of the pedal sealer that you want to purchase. Because the best warranty products can work for the long term and low warranty products can be damaged easily and in a very short time.
8.What type of materials are used to seal by pedal sealer?
The pedal sealer has numerous applications, among them, the more interesting is that it can seal any type of material. The materials that can be used to seal by the pedal sealer includes;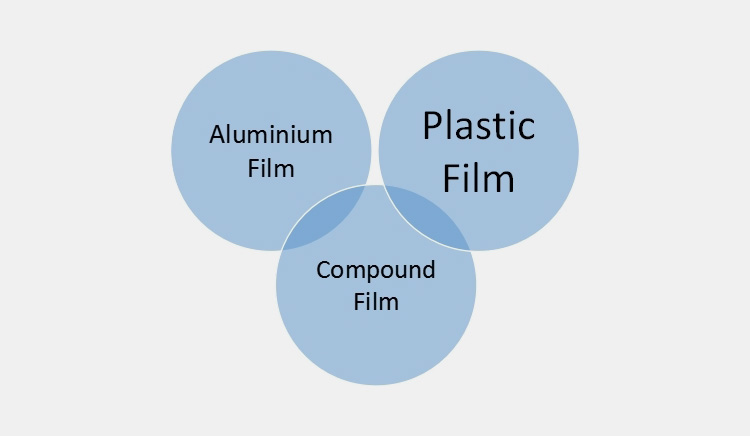 Aluminum film materials, plastic film materials, and compound film materials are of different types and most commonly used materials that are applied in various industries for multiple functions. Some person relies on using plastic for sealing other relies on compound film materials.
Aluminum Films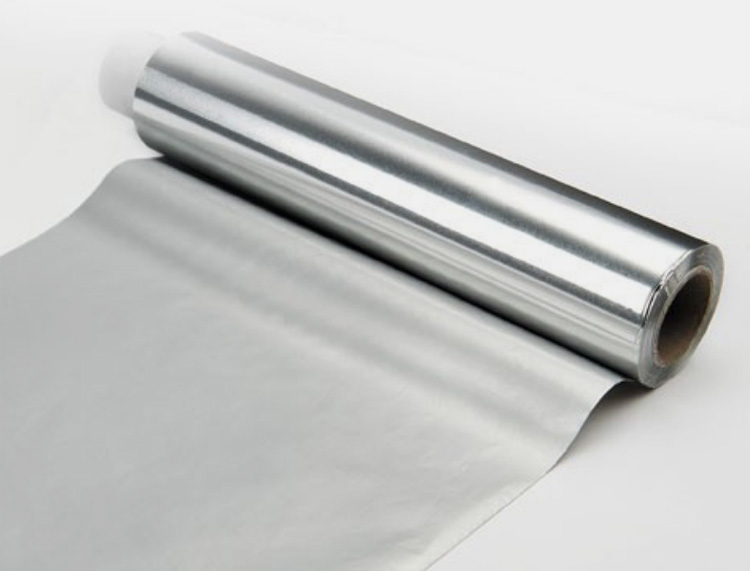 The sealing materials composed of aluminum film can be easily sealed by the pedal sealer. The major significance of aluminum films is that they can be easily recyclable several time, and it is tasteless and odorless, respectively. The aluminum film does not absorb liquid or moisture, maintaining the quality of the items for the long term.
Plastic Films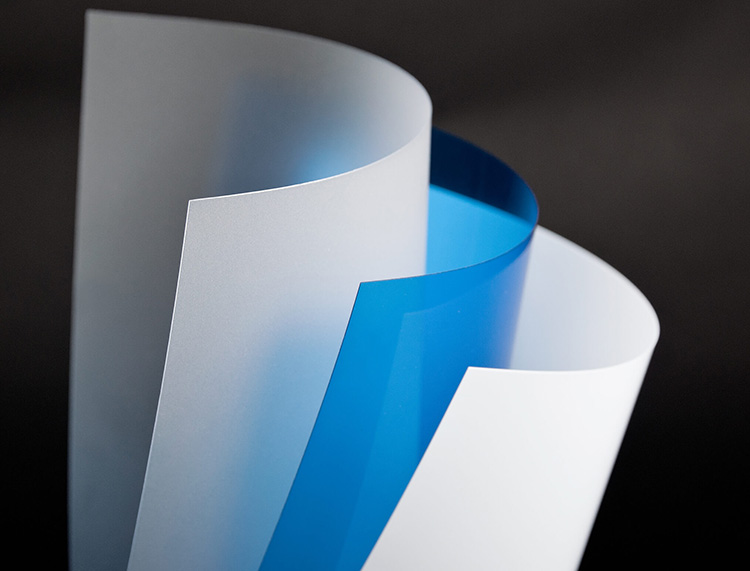 Plastic belongs to the valuable and versatile family of materials. It is composed of different types of monomers which are flexible, thin, and rolls or sheets of plastic film. Plastic film materials are lightweight, and transparent whereas it is strong. The plastic wrapper prevents to reduce food waste and prevents dry materials from atmospheric moisture. The pedal sealer machine can also seal the box or pouches made up of plastic film materials.
Compound Films
The compound film is also known as compound film packaging. Its internal structure is composed of materials that use printed film including polyethylene terephthalate (PET), oriented polypropylene (OPP), cast polypropylene (CPP), and polyamide (PA), whereas ingredients of its internal structures include polypropylene (CPP), aluminum (AL), and linear low-density polyethylene (LLDPE). The compound film can easily be sealed by using the pedal sealer.
Conclusion
The pedal sealer is a heat-type sealer, applied for sealing numerous types of products. It has a wide range of applications in different industries for tea, hardware, foodstuffs, local products, and medicines, respectively. It is applied to seal the packaging of polypropylene and polyethylene bags. The foot pedal sealer is also a hands-free pedal sealer which is less expensive and highly recommended due to its better performance. It is money and time-saving with the accuracy of the work. Besides them, the pedal sealer can be applied to pack a variety of materials.
CONTACT US
Tell us your raw material and project budget to get quotations within 24 hours.
WhatsApp:+86 18171018586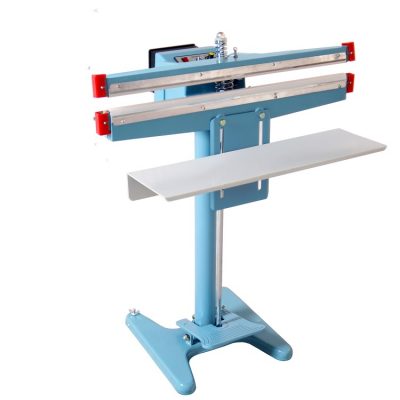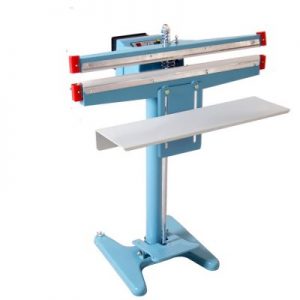 Tell us your material or budget, we'll reply you ASAP within 24 hours