Volumetric Filling Machine: The Complete Buying Guide In 2023
Are you engaged in packaging of beverages, carbonated drinks and other non-food liquids? Do you want to modify your packaging by introducing a volumetric filling machine? By doing so! You would realize the degree of accuracy in filling liquids.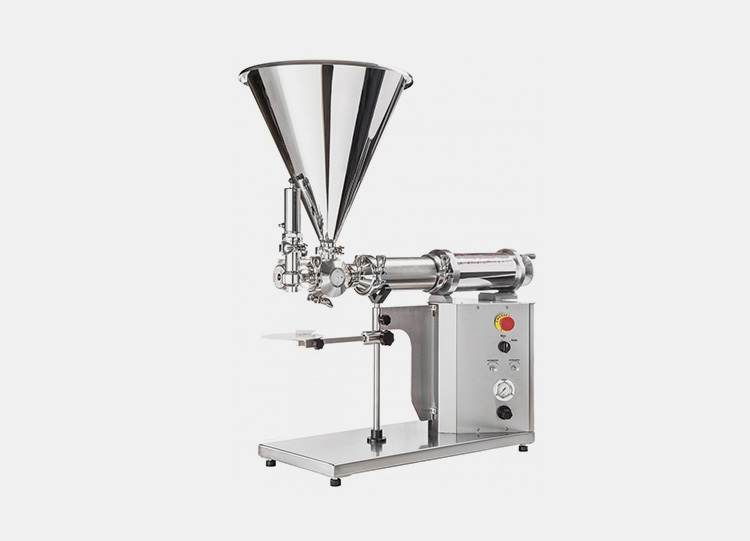 A volumetric filling machine is equipment that meets your demands regarding filling no matter what type of liquid material you are processing. All you need to know is the guideline about its usage, structure, the role it plays in your packaging line as well as the cures for countering common failures. Take start and know them all!
Add a header to begin generating the table of contents
1.What Is A Volumetric Filling Machine?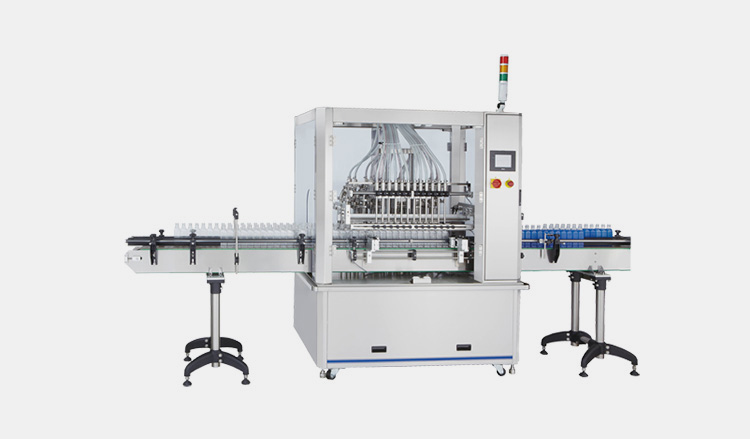 A volumetric filling machine is equipment employed for the filling of liquid or other material like powder with predetermined quantity. It used to measure the amount of filling material displaced when filling bottles or packs rather than the weight within containers.
Manufacturers desire to use this machine for bringing high degree of accuracy in terms of volume or weight. It not only process liquids but many other items including powder, granules, beans and viscous material. That's why; its presence is more in food industries, beverage industries, chemical and pharmaceutical industries.
2.What Is The Purpose Of Using A Volumetric Filling Machine?
The purpose of using a volumetric filling machine is to maintain the accuracy in filling material. It uses weight based and time based principles to load your containers without looking for their sizes and shapes.
It aims at meeting your demands of safe and exact packaging in terms of filling different materials. By using this machine, you can better gain customer satisfaction and supply the goods without any type of inconsistent filling.
3.How Do A Volumetric Filling Machine Work?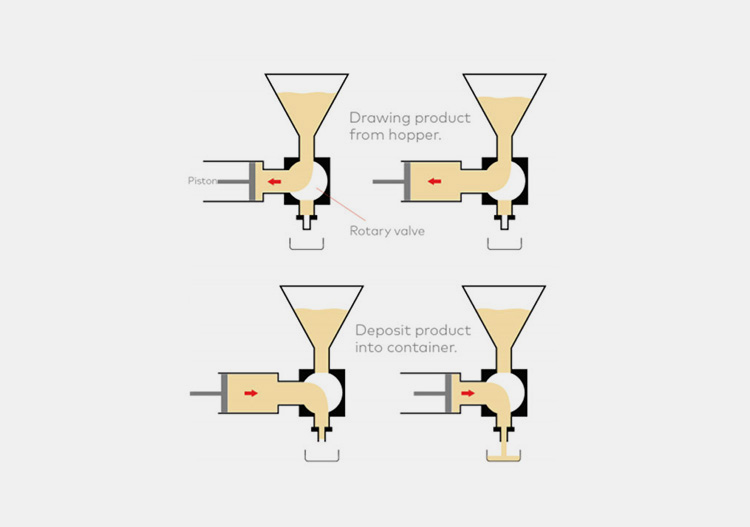 The working procedure of a volumetric filling machine is simple enough which is explained below:
Material Loading
In start, the material is loaded in hopper which is supposed to be filled in the containers. In semi-automatic machine, operator manually loads the hopper. While as, in fully automatic volumetric filling machine material is continuously loaded from the tank through vacuum pump.
Material Processing
After loading, machine is turned on and the material starts moving from hopper towards the nozzle via inlet valve. Here, either the air pressure force material towards nozzle or the piston take an amount of product and force the outlet valve to dispense material.
Material Filling
As a result of pressure, material is released from the nozzle into container and the process stops when desired amount of load is delivered.
Discharge Phase
After filling, the bottles are taken by conveyor belt towards sealing and labeling so that leakage could be prevented.
4.What Products You Can Fill With A Volumetric Filling Machine?
A volumetric filling machine can fill products of various categories as highlighted below:
Liquid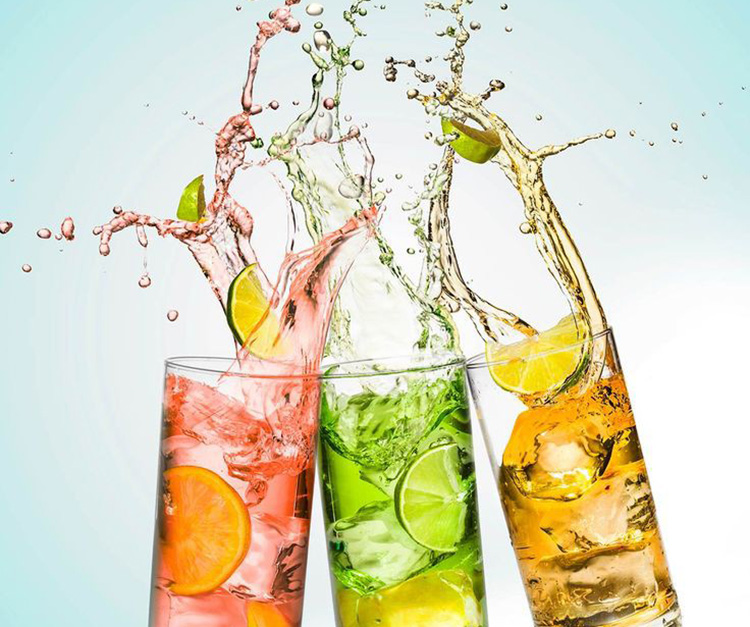 The most common material which a volumetric filling machine fills is liquid. This category includes juice, wine, milk shake and oil which can be filled in desired containers with exact amount in all bottles.
Powder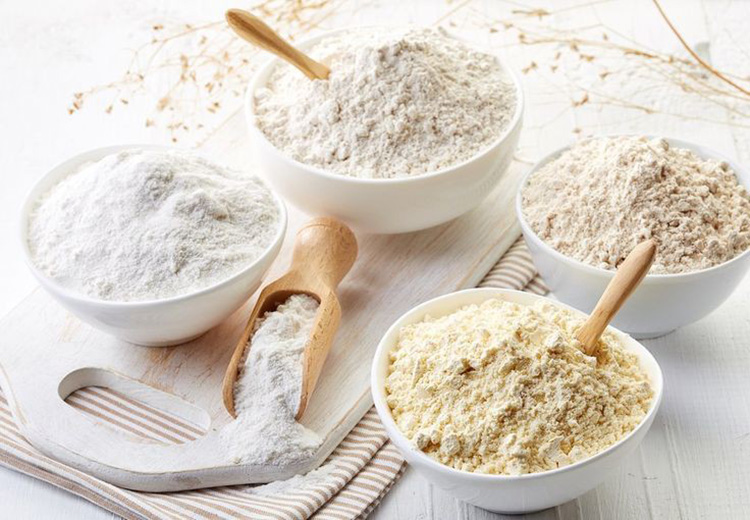 You can process powders with a volumetric filling machine. Here the example of powder can be taken as flour, condiment, salt, custard powder, coco powder and corn flour etc.
Granules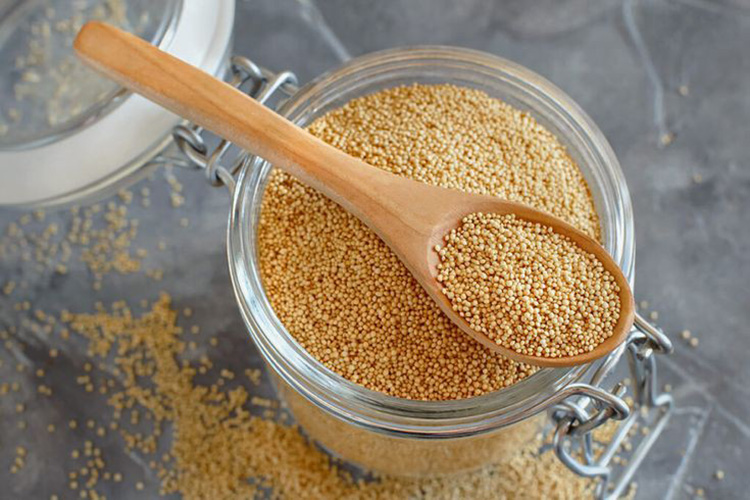 Granules are small round or irregular shape particles. They can be of food items, chemicals or medicines as well. Most of the industries engaged in processing such materials prefer to use a volumetric filling machine, so they could be able to provide their customers with proper packaging. For instance sugar, grains, beans and semolina can be called granules here.
Viscous Material
Sticky and thick liquid can be termed as viscous material which is in such state either naturally or after preparation. Products like honey, shampoo, lotion and cream are the examples of viscous material whose exact filling is a challenging task. However, this issue has been resolved by a volumetric filling machine.
5.How Does A Volumetric Filling Machine Beneficial For Your Packaging?
To check the extent of a volumetric filling machine with respect to its benefits, you should read the below details:
High Accuracy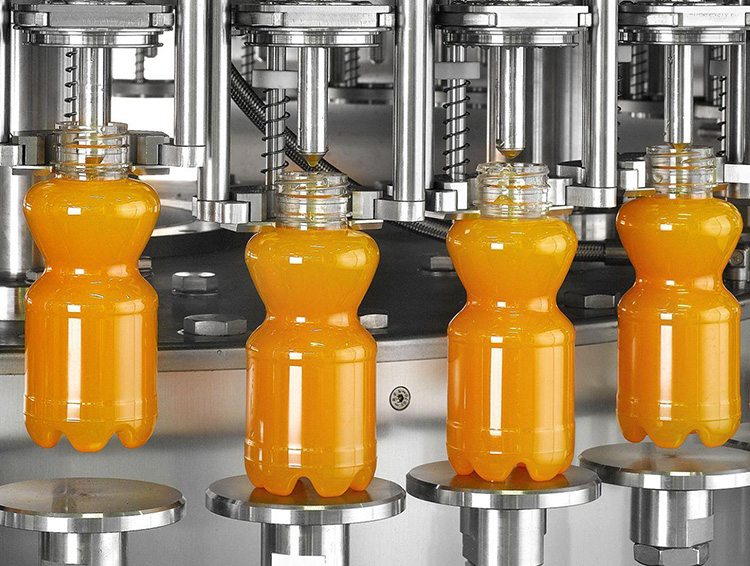 The major advantage of using a volumetric filling machine is to get the high level accuracy and precision in filling various materials. Those firms who are really concerned about the amount of material filled can never avoid using this equipment including pharmaceutical industry, food industry and chemical industry etc.
Efficient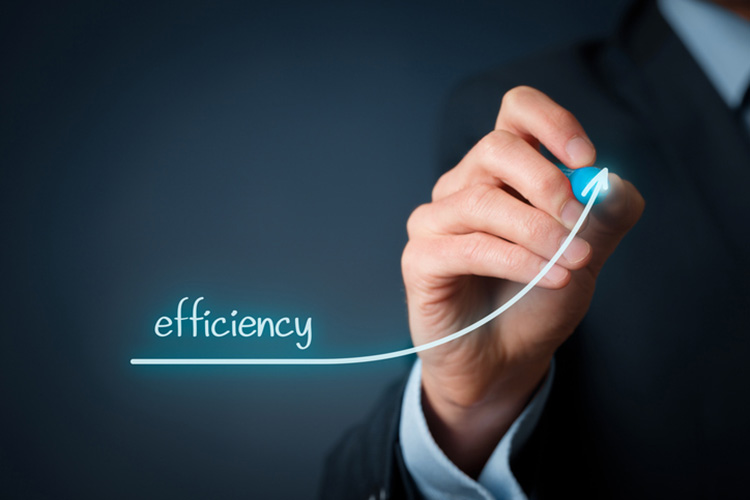 The machine is prepared with quality equipment to carry heat workload without affecting the speed of filling. The effective and non-stop operation eventually adds into the ratio of your production.
Reduce Waste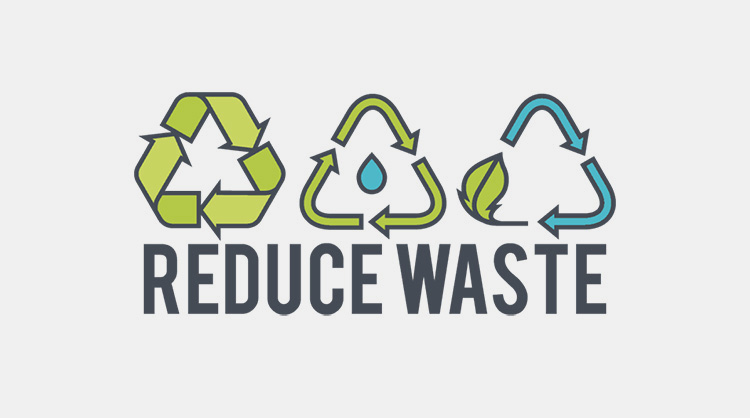 Among other benefits, this machine is basically designed to fill accurate amount of material with minimal or zero waste. After using this volumetric filler, you would realize that step of removing or adding material into containers has been skipped.
Versatile
This machine comes in different forms for various materials as liquid, powder and granules. It indicates that regardless of the type of product you are manufacturing, you can bring this machine into use.
6.Differentiate Between Volumetric Filling Machine And Liquid Filling Machine?
Up till now, you may have considered volumetric filling machine and liquid filling machine as same, but you would realize the inaccuracy of this assumption after knowing the clear differences between both:
| | | | |
| --- | --- | --- | --- |
| No | Factors | Volumetric Filling Machine | Liquid Filling Machine |
| 1 | Nature | Volumetric filling machine is fixed in dispensing liquid regardless of the shape and size of containers | Liquid filling machine is dynamic in nature and fill the containers to specific level with different sizes without looking for amount |
| 2 | Process | Its process is based on several steps including material delivery from inlet valve, piston movement and outlet valve discharging | Its procedure is straight forward that works through detectors and directly fill the bottles to fixed level |
| 3 | Structure | The structure of machine is durable and precise | Liquid filling machines are often manifestation of complex parts |
| 4 | Material Processed | A volumetric filling machine is capable of processing liquids, powder, granules and high viscous material | In contrast liquid filling machine can only fill liquid substances |
| 5 | Advantages | It reduces waste and ensures the exactness in filling | Its operation is simple and it tries to fill containers with same scale without looking for their size or shape |
| 6 | Categories | The categories of volumetric filling machine are broad in terms of functioning different materials | While as, liquid filling machine revolves around the processing of liquids in different automation level |
| 7 | Application | Pharmaceutical industry, food industry, beverage industry, automotive industry | Chemical industry, cosmetic industry, household chemicals industry |
| 8 | Machines | | |
7.What Are The Key Parts Of A Volumetric Filling Machine?
Parts of the volumetric filling machine are described below:
Hopper
Hopper is the container used for holding material until needed. It is located on the top side of machine with downward valve that is continuously opened and closed for releasing desired amount of powder, liquid or granules.
Nozzle
The narrow tube at the end of hopper through which material is dispensed is known as nozzle. The nozzle of machine helps in reducing waste as it is smaller than container which is supposed to be filled.
Piston
Piston is round object directed by the servo motor for filling particular amount of material with precision.
Cylinder
Cylinder is located behind the piston whose function is to move the piston forward and reverse. At the end of cylinder, there is a filling speed adjustment knob through which the speed can be increased or decreased.
Discharge Valve
Valve is located inside the nozzle of machine that is used for controlling the flow of material. For instance, when discharge valve is closed, material cannot come out of the nozzle. Similarly, when valve becomes open the particles inside hopper start releasing from the nozzle.
Conveyor Belt
Conveyor belt is like a road that plays a key role in moving the objects from one place to another. In volumetric filling machine, its function is of prime importance as it takes the pouch or containers sequentially and bring them under filling head, where they are filled. After they get filled, the conveyor belt continue to take them towards their final destination of discharging.
Control System
Control system is the component that allows you to monitor the whole filling operation. Mostly, the touch screen control panel is available in such machines, where you can fix the size, volume or speed of filling different materials.
8.Explain The Different Categories Of Volumetric Filling Machine?
The categories of a volumetric filling machine are broad. You will find different types of machines with varying capabilities. It will help you to pick among them the one with perfect suitability for your demands. They are as follows:
On The Basis Of Function
Piston Filling Machine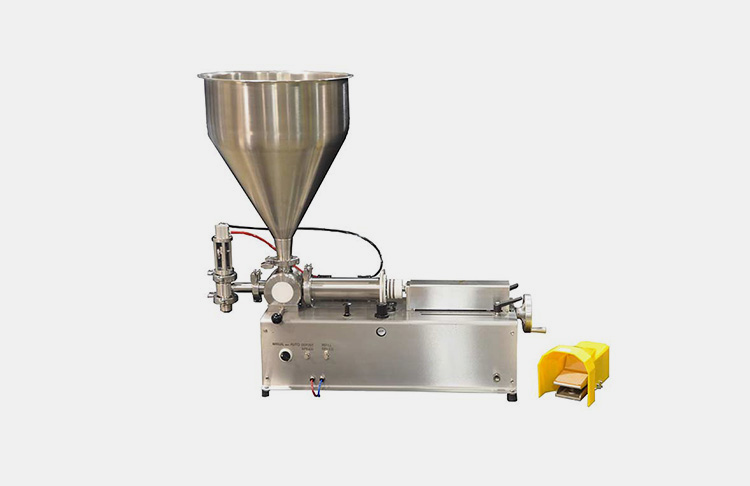 Piston filling machine is the common type of volumetric filling machine in which a piston is used to pull the product or liquid from hopper into the containers. It is available for free flowing liquid and viscous material.
Components
The main parts of machine are hopper, piston cylinder, valves, gas pressure meter, protective chamber, protective cover, main switch and foot switch etc.
Working Principles
Material is poured into the hopper while inlet valve is closed. When process starts, material inlet valve is opened and product is released through it. Here, the piston begin backward movement through air pressure. When piston is pushed forward, the outlet valve is opened with air force and material is discharged from the nozzle. The same process continues until you modify the volume of product and pressure of air.
Application
This machine is used in cosmetic industry for cream, lotion, shampoo, in pharmaceutical industry for filling vials, syrups, in beverage industry for juice, wine and cold drinks filling and also in food industry for ketchup, oil and sauce filling etc.
Gravity Filling Machine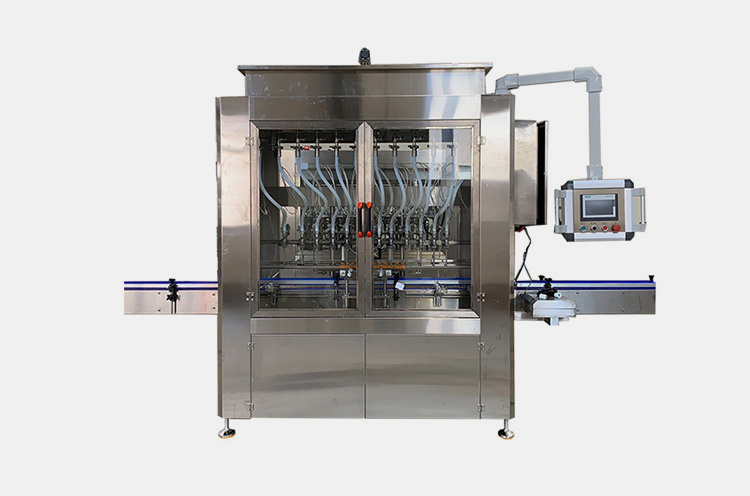 Gravity filling machine is used for free flowing liquid. It is popular for filling the exact amount of material into containers. It is available in fully automatic, semi-automatic and manual model.
Components
It consists of material tank, filling nozzle, holding tank, supply pump, conveyor belt, control system, filling tubes and valves.
Working Principles
Unlike piston filling machine, it uses supply pump through which material is delivered to holding tank and dispensed into the containers via nozzles.
Application
It can be used for cooking oil, automotive oil, beverages, chemicals and pharmaceutical medicines.
Time-Based Volumetric Filling Machine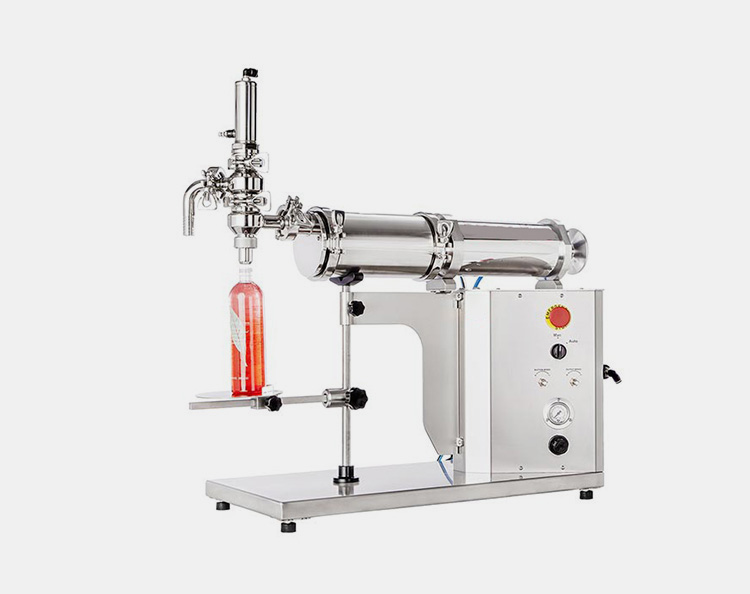 This type of volumetric filling machine is designed to fill material in fixed time rather than measuring its weight. The machine executes the operation on the basis of time for all containers passed through it.
Components
Its structure is simple with a material hopper, main frame, timing system, container holding stand and filling tubes.
Working Principles
Machine is started after fixing the time for each cycle. The loaded material is gradually dispensed from hopper towards the nozzle and for a fix time nozzle release amount of material and stop the filling when time is completed.
Application
You can use this machine for liquids like oil, beverages, chemicals, syrups and milk etc.
Weight-Based Volumetric Filling Machine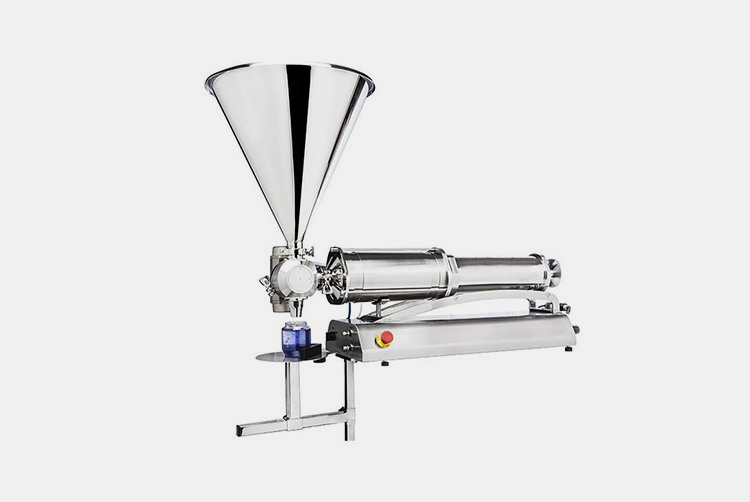 This machine deals with filling on the basis of weight displaced from the hopper. Most of the liquids with thick nature can be accurately processed by this mechanism as it becomes easy to measure their amount.
Components
Main parts of the machine include material tank, emergency stop, stainless steel frame, nozzle, inlet and outlet valve, control system and measuring system.
Working Principles
The procedure of machine is quite simple with user-friendly control system. Material is loaded in tank and conveyed to individual bottles. For each bottle, machine dispense limited amount of material which is already fixed by the operator.
Application
Applicability of the machine can be found in different areas such as food industry, cosmetic industry, paint industry and automotive industry etc.
On The Basis Of Automation
Fully Automatic Volumetric Filling Machine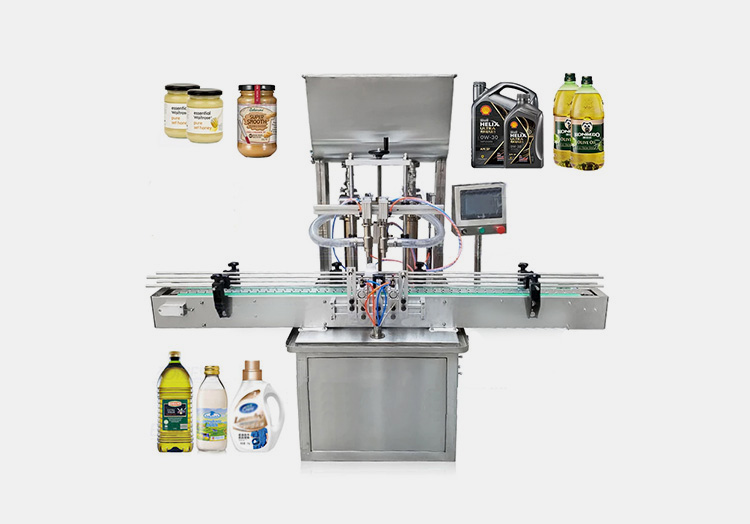 Fully automatic volumetric filling machine is heavy-duty equipment with four to eight filling tubes that functions simultaneously. The machine is designed to accomplish high production output by giving optimum result.
Components
The structure is comprehensive with compact design composed of several components such as hopper, conveyor belt, control panel, stainless steel stand, filling nozzles and supply pump.
Working Principles
The entire operation is self administered by machine once user set the parameters. Containers are taken by the conveyor belt towards filling station. Just after arrival, the sensor detect presence of bottles directly under the filling nozzles and the filling mechanism begins. All bottles have same amount of product. After completing each cycle, filled jars are pushed forward for sealing and bulk of empty bottles are allowed for filling.
Application
Manufacturers dealing with large scale production desire to take services of this machine including pharmaceutical, food, beverage and automotive industries.
Semi-Automatic Volumetric Filling Machine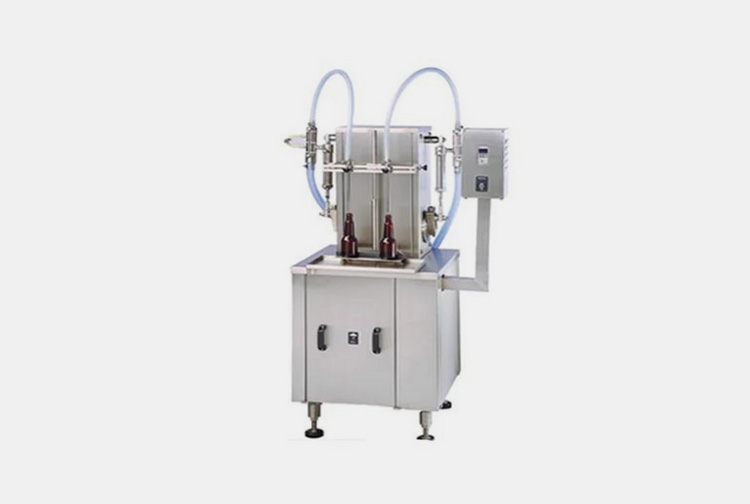 Contrary to fully automatic, a semi-automatic volumetric filling machine is light-duty equipment with some degree of manual intervention to accomplish the task. Similarly, the production rate is also lower than fully automatic machine.
Components
The machine is composed of several key components such as main frame, product station, filling tubes, foot switch, control board and air pressure system.
Working Principles
Operator fills the hopper with material and set configurations required for procedure. Bottles are manually placed under the filling tubes and the switch is turned on until bottles are filled to desired level. The loaded containers are then put out and replaced with empty ones.
Application
For medium size manufacturing units, this machine is the best suitable such as cosmetic industry, food processing industry and daily chemical industries.
Manual Volumetric Filling Machine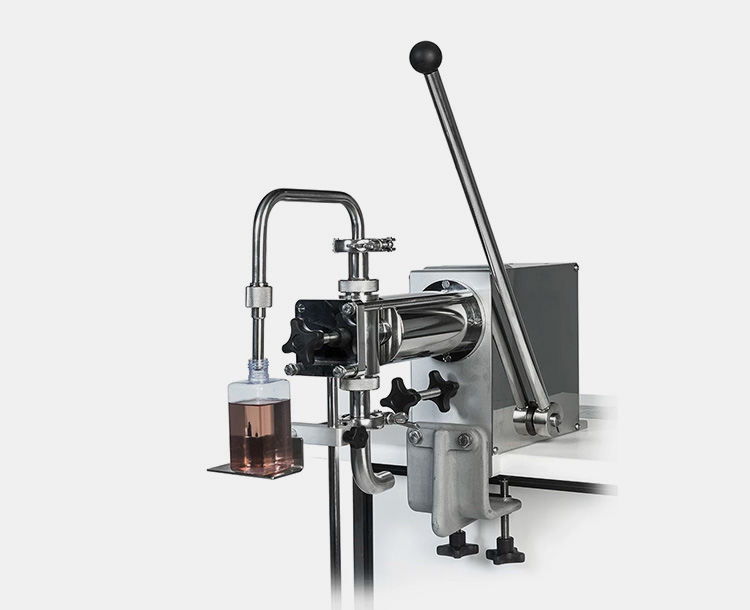 Manual volumetric filling machine is hand operated with precise body. With cheap price every small scale enterprise can get benefits from this compact machinery. However, the speed of processing is quite slow.
Components
The structure of machine consists of the few parts such as hopper, rotating handle, filling station and dosage control system.
Working Principles
Here the process is executed by operator. After filling the hopper, user place bottle under the nozzle and move handle through hand. The liquid is dispensed from filling nozzle into the bottle.
Application
Mostly, in food markets, testing laboratories and for chemicals this machine is used.
9.Highlight The Areas With Popular Demand For A Volumetric Filling Machine?
Following are the different fields in which you would find the demand for a volumetric filling machine:
Food Industry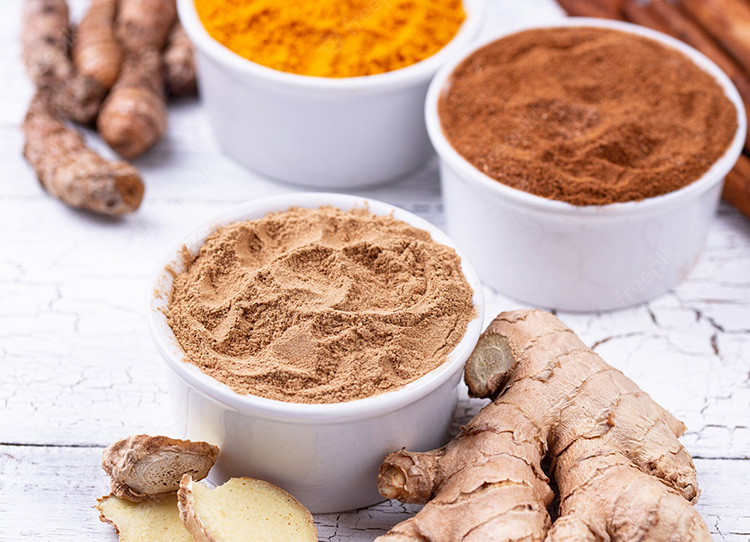 The life of all living organisms revolves around consuming food, especially when it comes to human survival. Now, this demand for food is increasing day by day. Farmers are busy in cultivating while as manufacturers in storing these foods to protect from wastage. In such case, the packaging of food becomes essential which also includes the correct dosage. Here, this task is carried out by a volumetric filling machine. The examples of food products include:
Pulses
Flour
Sugar
Condiments
Grains
Dry Fruits
Beverage Industry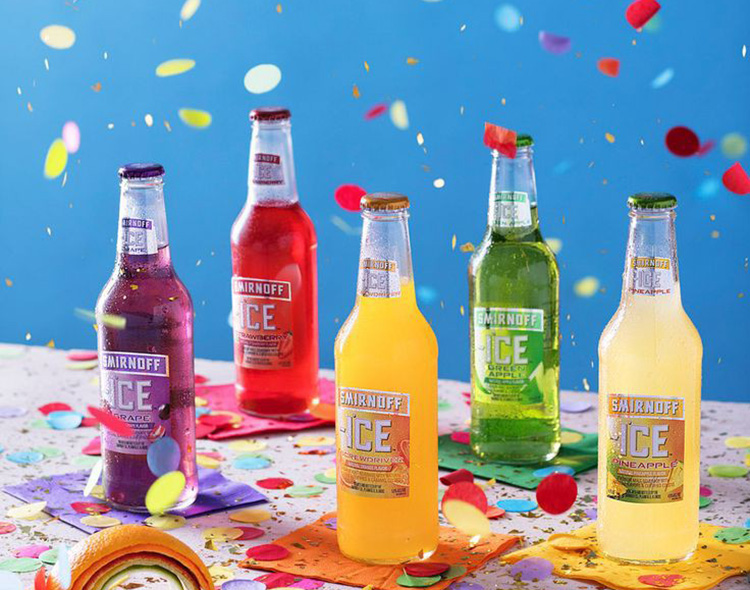 Beverage industry is the area where several drinks are processed in order to meet the demand for ready-made drinks. Now, such industries require proper setup for filling different bottles, jars or containers with exact amount. This task is accomplished by a volumetric filling machine. The examples of beverages include following:
Smoothies
Wine
Juice
Mineral Water
Soda Water
Dairy Industry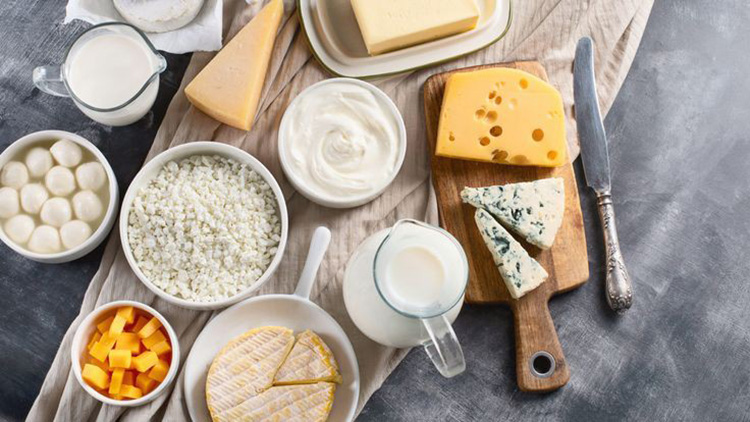 Dairy industry is also engaged in processing liquids and other items for which the need of a volumetric filling machine is always realized. That's why, dairy farms and relevant areas. Examples of the dairy products are as follows:
Cosmetic Industry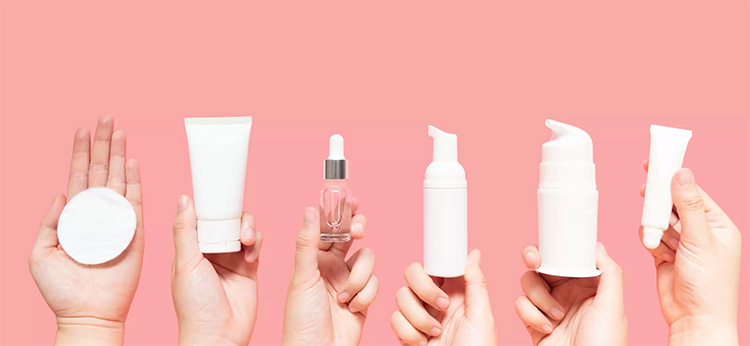 Personal care products and beauty products are popular items that we consume on daily basis. Like other goods, they are also passed through proper channel of manufacturing and packaging. After that, they are filled in bottles and containers for final outlet, where volumetric filling machine is used. Examples of cosmetics include:
Lotion
Hair Oil
Shampoo
Toothpaste
Perfumes
Paint Industry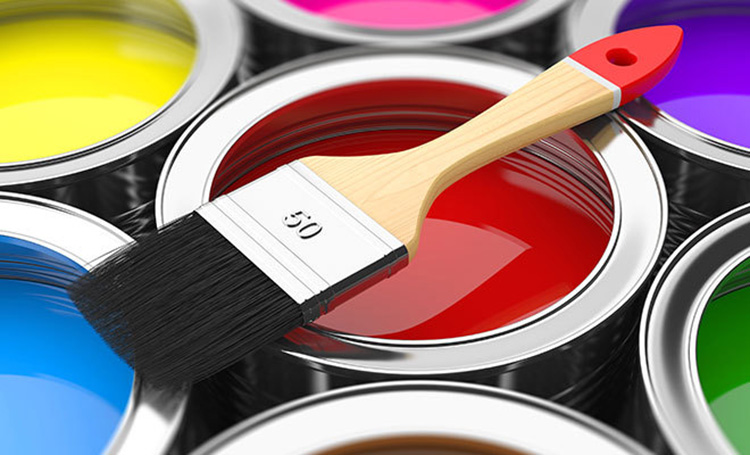 Paint is an essential material used for the protection and beautification of metal and nonmetal items. Liquid paint is delivered either in plastic container or tin cans which are filled by this machine. Examples of paint include the following:
Oil-Based Paint
Water-Based Paint
Primary Coating Paint
Decorating Paint
Aerosol Paint
Chemical Industry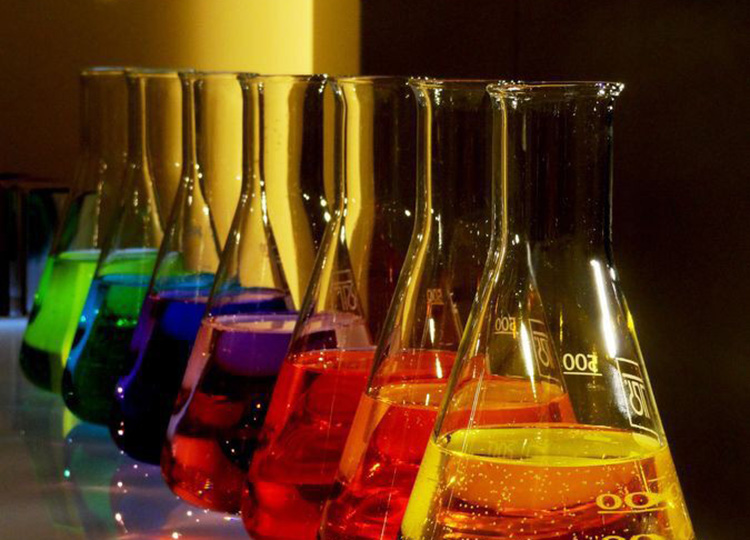 Chemicals are necessary for our daily life requirements. From cleaning detergent to health medicines, chemicals play essential role in providing complete solutions. That's why, chemical processing industries are quite concerned about the exactness of their filling for which they utilize a volumetric filling machine. Examples of chemicals are as under:
Sulfuric Acid
Benzene
Nicotine
Hydrazine
Pharmaceutical Industry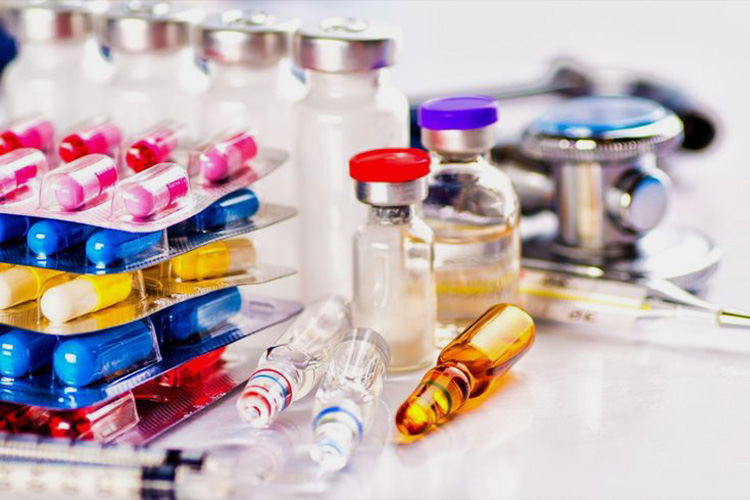 The discovery and production of different drugs in form of oral dosage or injection is what we called the pharmaceutical industry which is constantly engaged in processing medicines. For their perfect finishing, the industry takes the help of a volumetric filling machine. Examples include:
Syrups
Vials
Ampules
Medicines
10.What Are The Auxiliary Devices You Would Require For A Volumetric Filling Machine?
If you are dealing with large scale production, you would need the whole setup for it which would ultimately require several machines including volumetric filling machine and others described below:
Induction Sealing Machine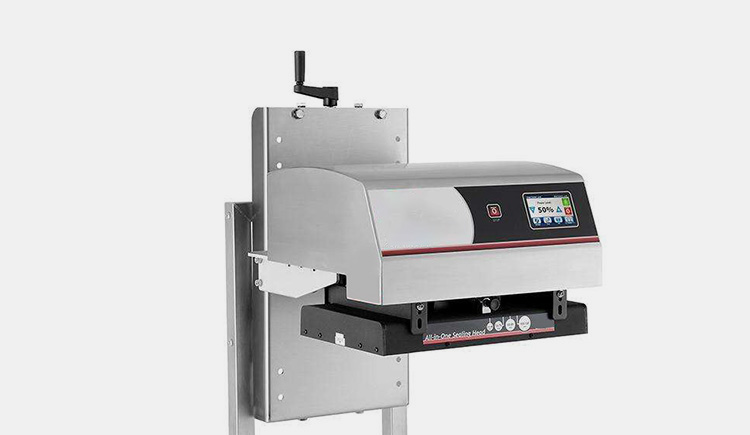 Induction sealing machine is important equipment introduced to provide your bottles and containers with hermetic sealing so that the shelf life of your goods could be preserved for longer duration. In this process a layer of aluminum foil is drawn between the bottle and cap that stick to the bottle's opening when get heated by the ultraviolet radiation of induction sealing machine.
Pouch Forming Machine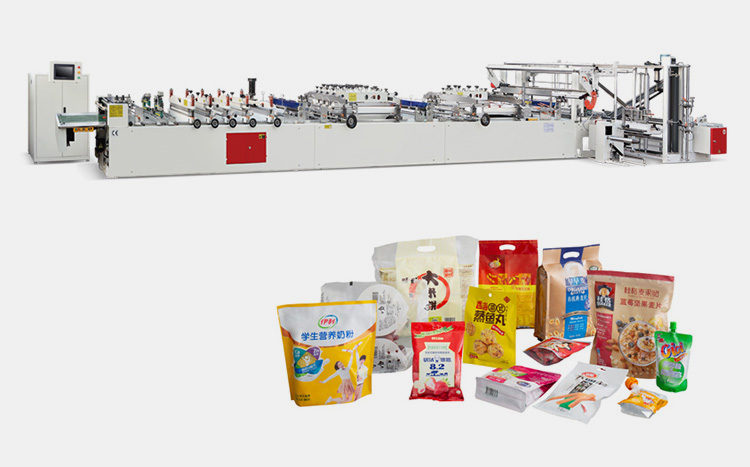 For filling liquids and non-liquid products different types of plastic and aluminum pouches are used along with bottles. These pouches are in different forms such as stand up pouch, doy pack pouch or gusseted bags. For their forming, you would need a pouch forming machine, so that material like ketchup, pulses, honey and candies could be attractively packed.
Can Making Machine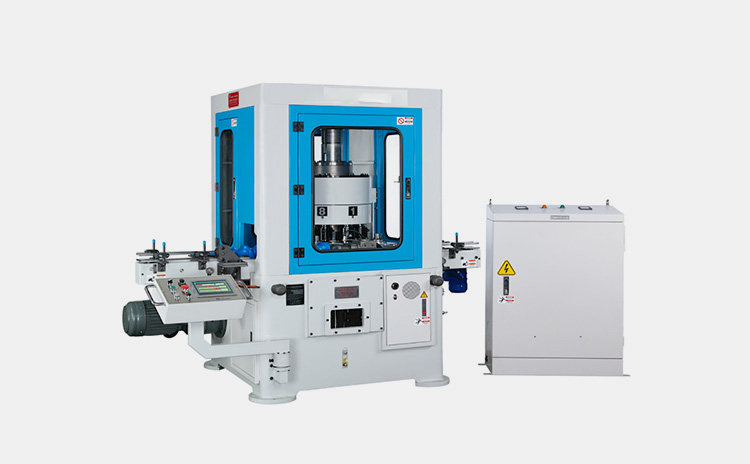 If you are processing material like paint, cold drinks or wine you might need a can making machine for storing them as they are easy to use and recycle.
Continuous Bag Sealing Machine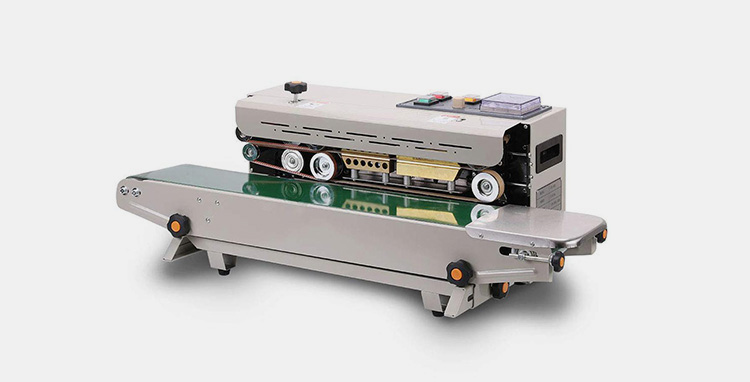 Continuous bag sealing machine seals the liquid or solid filled bags tightly while providing additional step of nitrogen gas flushing.
Shrink Wrapping Machine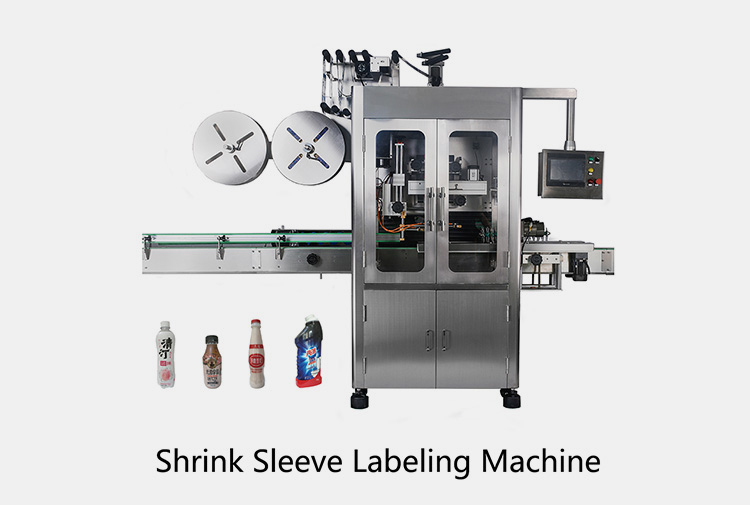 Shrink wrapping is the common type of packaging which you can use as a primary packaging or secondary packaging. It is further categorized into shrink sleeve labeling and shrink tunnel machines each having particular task in their own sphere.
Carton Sealing Machine
After the packaging process, your filled containers and bags are packed in cartons for making them ready for shipping. Here the use of a carton sealing machine is appreciated which provides the possibility of packing different packs in single carton.
11.Pin Down The Common Faults Of A Volumetric Filling Machine? Also Give Remedies For Solving These Faults?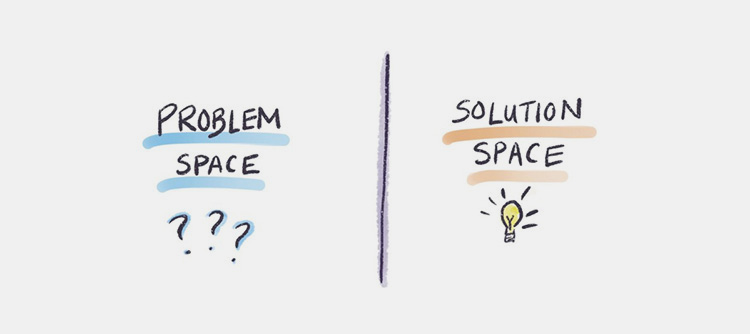 For your convenience, in below table you would find the solutions to common faults when faced during operating a volumetric filling machine:
| | | | |
| --- | --- | --- | --- |
| No | Faults | Causes | Remedies |
| 1 | Weak filling performance | The tube of air pressure may be leaked | Check the tubes and modify in case of leakage |
| 2 | Speed of filling is slow | The reason can be insufficient air pressure or excessive amount | Adjust the air pressure and reduce amount if material to moderate level |
| 3 | Nozzle is not dispensing material | It is either due to poor supply connection or the blockage of discharge valve | Check the connection and clean the contamination in valve to remove blockage |
| 4 | Piston is not moving | It happens when emergency button remains on or the valve is damaged | Turn off the emergency button and replace the valve if damaged |
| 5 | The level of filling is uneven | It occurs due to the problem in nozzle | You should replace the nozzles with those having same and accurate size |
12.What Tips Are Essential In Choosing The Right Volumetric Filling Machine?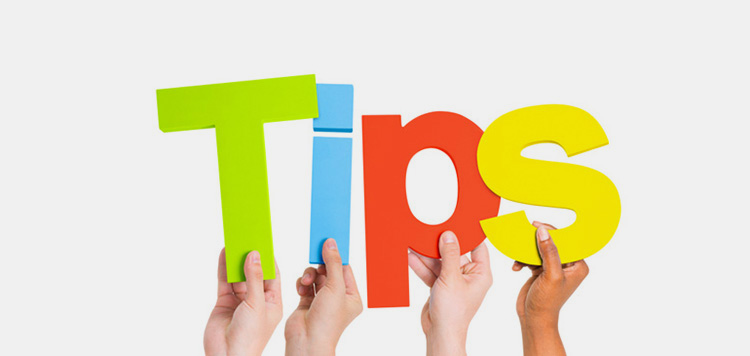 There are certain essential factors which can help you in choosing a good volumetric filling machine. They are as follows:
Product Characteristics
Your first ever consideration should be not other than looking the characteristics of the product you are processing. Whether the material you process is liquid, powder or granulated? If liquid then free flowing or viscous? The answers will lead you to final decision of picking either gravity filling machine for thin material or pump filling machine for thick material.
Operation Size
Another question is about the size of your production. Are you running the large scale business, medium scale or small scale? What is the daily capacity of filling containers you need? For large industries you would need automatic machine. While on the other hand, it would be much better to save your money on spending semi-automatic machine in case of medium size production firm.
Speed Of Machine
There are different types of volumetric filling machine who come with diverse processing efficiency. For instance, pump filling machine is faster than gravity filling machine and semi-automatic volumetric filling machine would be slower than that of fully automatic volumetric filling machine.
Types Of Containers Processed
The machine you are going to purchase can process which type of containers? Few machines only fill durable containers of plastic, glass or tin, while others can also fill pouches of aluminum or plastic. You should at least think once about types of containers you are using for filling your material. So, it will assist you in choosing right equipment.
Additional Machines
This factor is of prime importance if you are engaged in large scale manufacturing. It means that you have to complete the whole production line along with volumetric filling machine. This consideration ask you to think about the machines which you would need for integrating with the main machine like sealing machine, labeling machine and carton packing machine.
Conclusion
A volumetric filling machine is recognized around the world due to its outstanding performance. Being a reputable supplier, Allpack aims at providing quality volumetric filling machines to give your production line the accurate level of filling. Furthermore, you would also get full time customer service. Don't hesitate to avail this opportunity and contact us for further information and queries.
Don't forget to share this post!
CONTACT US
Tell us your raw material and project budget to get quotations within 24 hours.
WhatsApp Us: +86 181 7101 8586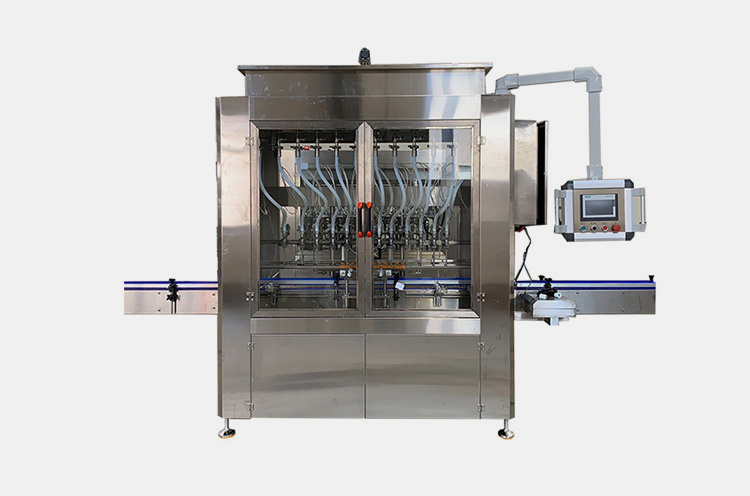 Tell us your material or budget, we'll reply you ASAP within 24 hours