Your Best Shampoo Filling Machine Manufacturer
Allpack Shampoo Filling Machine
Allpack shampoo filling machine is widely used in daily chemical, detergent, shampoo, disinfectant, liquid soap, toilet cleaner, and other industries for filling many different liquid products. Applied with the servo motor drive system and driven by cylinders, this shampoo filling machine has multiple filling heads with stable filling speed. The machine can offer you quick and accurate filling with high precision. With compact & reasonable designs and concise & beautiful appearances, all shampoo filling machines are convenient for filling adjustments. The shampoo bottle filling machine is manufactured with a 304 stainless steel frame, and it comes standard with PLC control and touch screen HMI ensuring reliable, repeatable control with minimal operator intervention.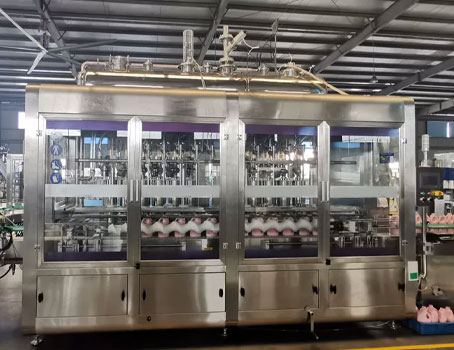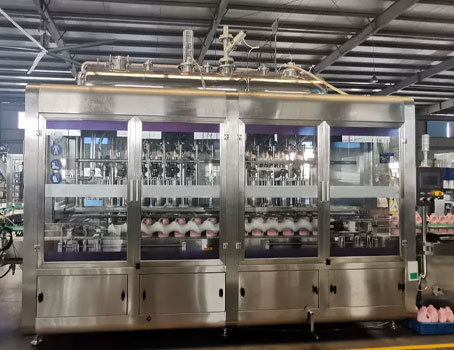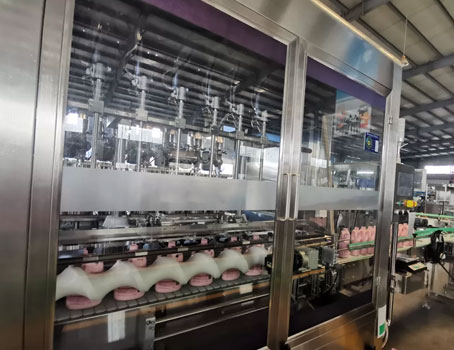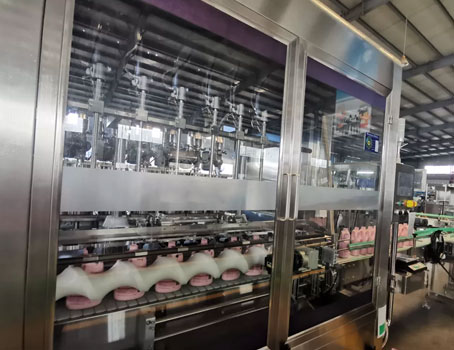 Allpack Shampoo Filling Machine Video
Allpack Shampoo Filling Machine Container Types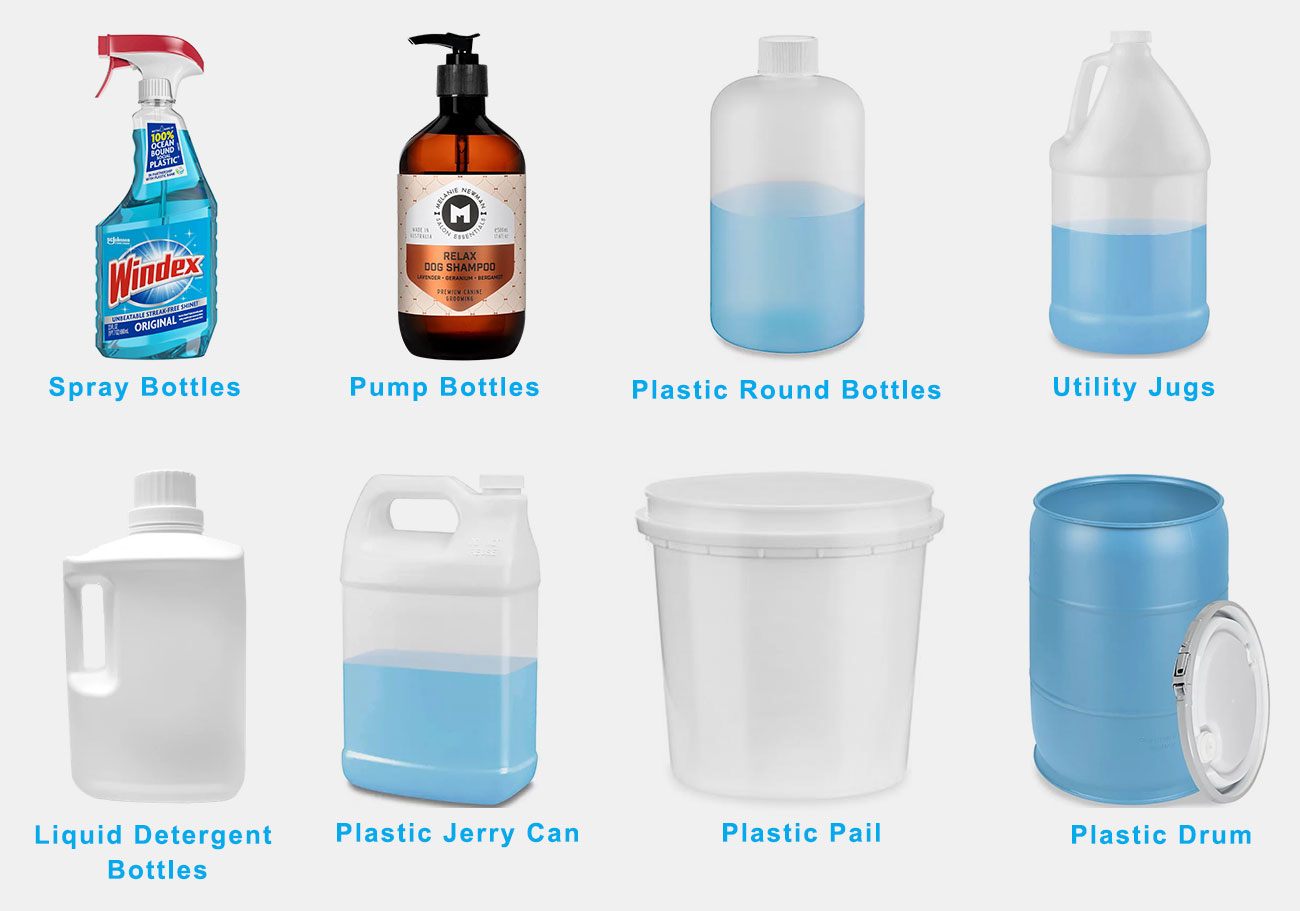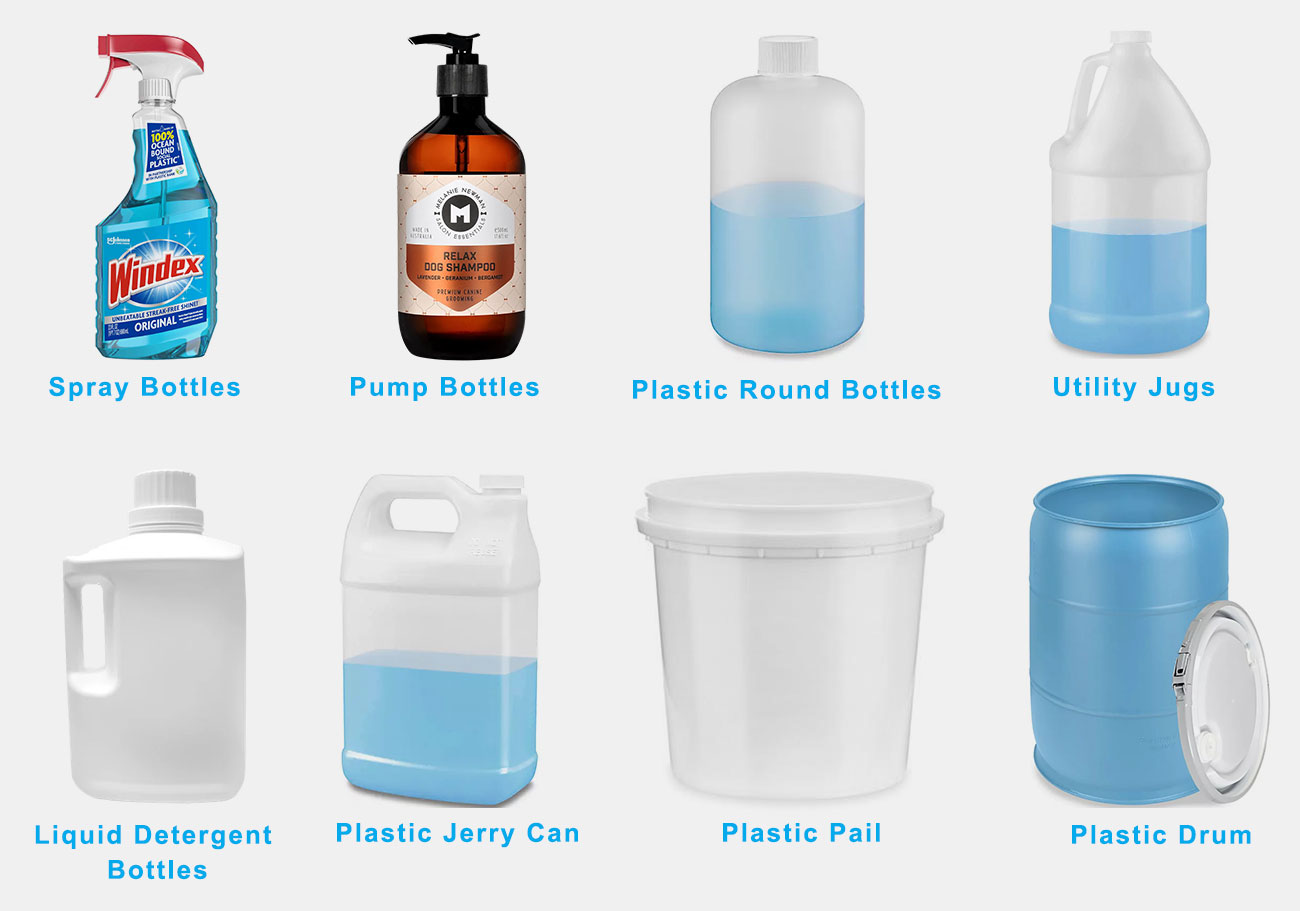 Allpack Shampoo Filling Machine Product Types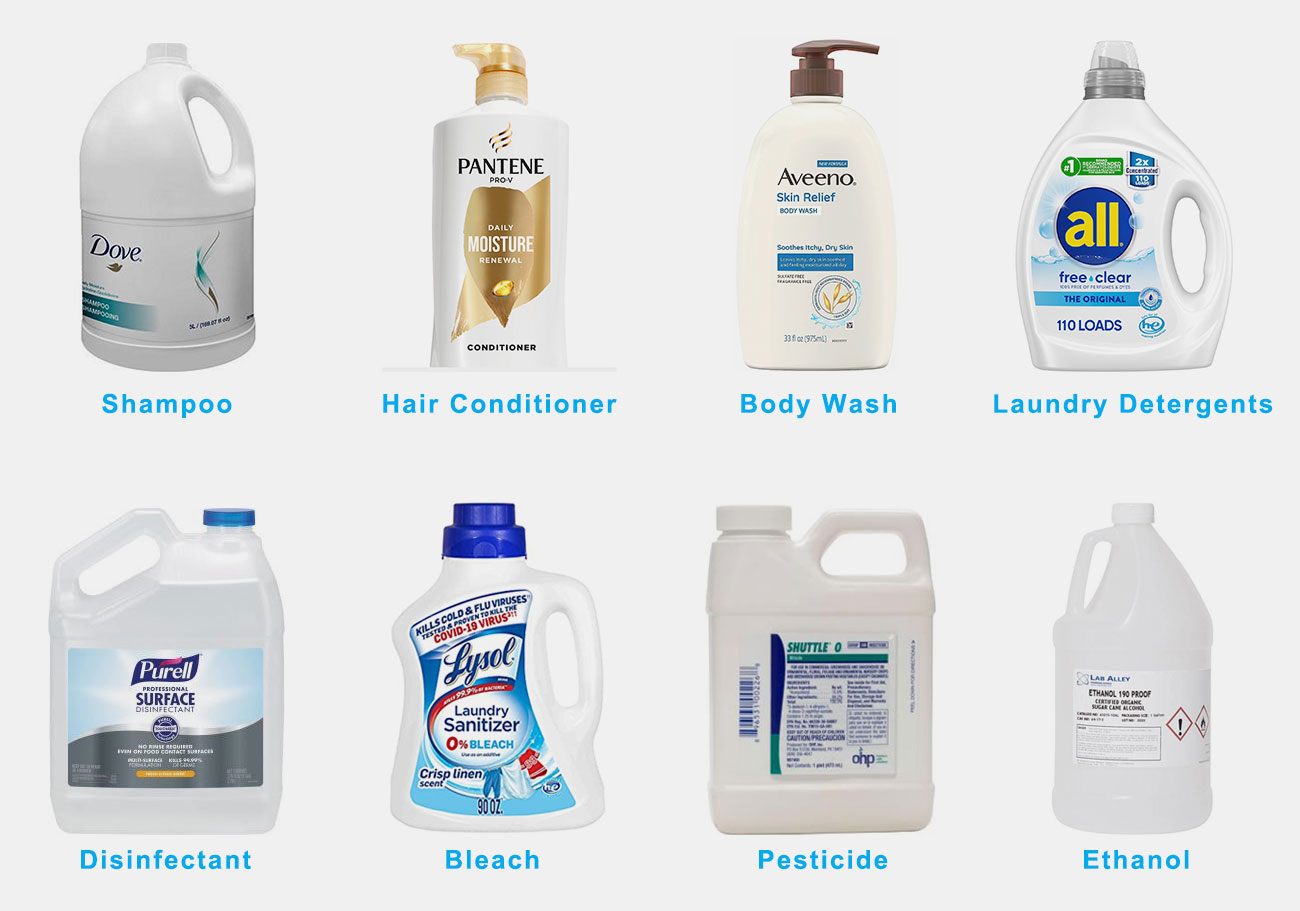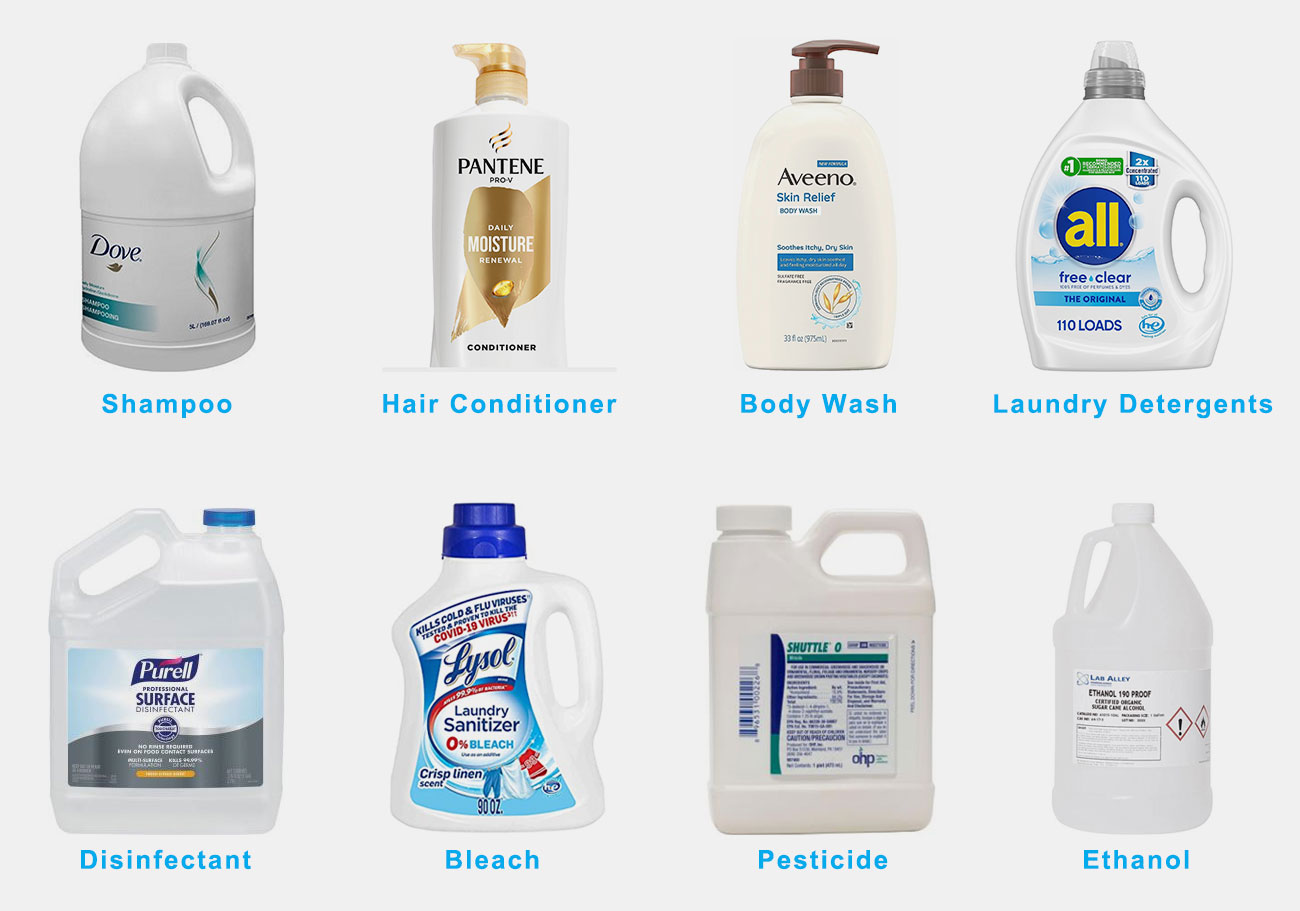 Allpack Shampoo Filling Machines
Allpack 10-100ml high-speed shampoo filling machine has a compact structure, flawless control system, and is convenient to operate with high automation. All the parts contacting the materials are made of high-quality stainless steel, and the shampoo filling machine is able to bear corrosion and easily rinsed. Equipped with high quality and high-speed ration filling valve, so the high precision of shampoo filling can be realized without any loss. The capping head adopts constant twisting movement, ensuring shampoo bottle capping quality without damage. The shampoo bottle caps are fed with good protection with the high-efficiency cap tidying system.
High Precision Filling Nozzle
High-Efficiency Cap Tidying System
High Automation With Simple & Convenient Operation
Allpack 50-1000ml standard shampoo filling machine is suitable for filling shampoo, laundry detergent, hand sanitizer, and other daily necessities in daily chemical industry. Adopting the straight-line piston filling system, the shampoo filling machine can realize higher filling precision and faster speed without foam and drip leakage. Equipped with the intelligent PLC and touch screen, the shampoo bottles can be easily controlled with adjustable parameters.
Straight-line Piston Filling System
Easily Controlled With Adjustable Parameters
High Filling Precision Without Foam & Drip Leakage
Allpack 1-5L bullet train shampoo filling machine is suitable for various viscous & non-viscous corrosive liquids filling and packaging. This shampoo filling line for daily chemical series includes a laundry detergent filling machine, hand sanitizer filling machine, shampoo filling machine, disinfectant filling machine, alcohol filling machine, etc. The shampoo bottle filling machine adopts a linear filling system with anti-corrosion materials, and independent control of electrical cabinets, that can offer you superior performance with a unique design.
Linear Filling System
Anti-corrosion Materials
Independent Control of Electrical Cabinets
Allpack 5-30L shampoo filling machine is suitable for daily chemical products that are viscous like shampoo, conditioners, laundry detergent, hand sanitizer, disinfectant, alcohol, etc. This shampoo filling machine adopts a piston pressure filling system with a piston drive & motor drive. The shampoo filling head lifting uses the motor lifting system that is controlled by the microcomputer PLC with high automation which is easy for loading adjustment. Equipped with an intelligent touchscreen, the shampoo filling is easy and fast to adjust. With high filling precision, the shampoo filling is stable with simple maintenance. This shampoo filling machine is easy to clean and it is an ideal choice for daily chemical manufacturers.
Corrosion Resistance
Piston Pressure Filling System
High Automation Without Maintenance
Allpack Shampoo Filling Machine Process Flow & Duration Estimation
Allpack has been a professional manufacturer of filling lines for over 10 years, customized filling lines for different industries like food, beverage, cosmetic, medical industry, chemical industry, and so on. The full automatic liquid filling machine is designed to save time on adjusting and testing machines, it can fill liquid or paste accurately by entering a certain filling volume. Check below the Allpack shampoo filling machine manufacturing process.
Step 1: Plate Cutting(5-7 days)
The initial step is the plate cutting, which takes 5-7 days to complete the process, with which various thicknesses with accepted dimensional accuracy can be achieved. It is done either by a mechanical or thermal process. It is done either by a mechanical or thermal process. With this process, your machine surface finish will be improved and the machine surface will be protected from corrosion.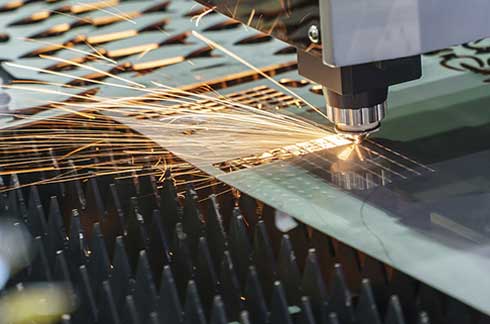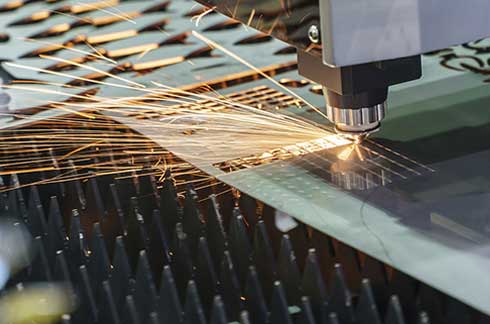 Step 2: Welding(5-7 days)
The 2nd step is welding, which takes about 5-7 days, and it is a fabrication process whereby two or more parts are fused together by means of heat, pressure or both forming a join as the parts cool. During this welding process, you will get strong or permanent joints for your machine structure. It is such a crucial process as it is the backbone of the machine.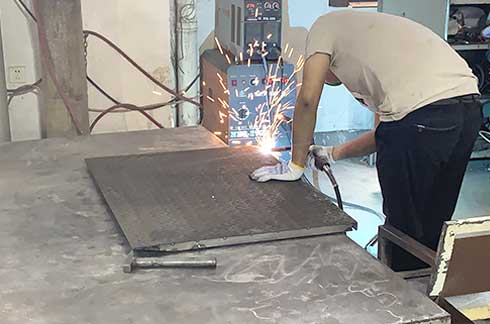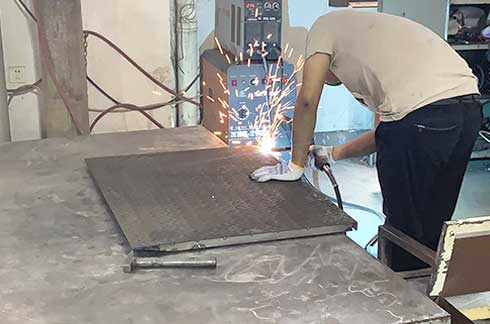 Step 3: CNC Process(14-18 days)
The 3rd step is the CNC process, which takes about 14-18 days to complete. It is a manufacturing process in which pre-programmed computer software dictates the movements of the machine. In CNC manufacturing, machines are operated via numerical control, the language in the CNC process will control the various behaviors of the machine, such as the speed, feed rate, and coordination.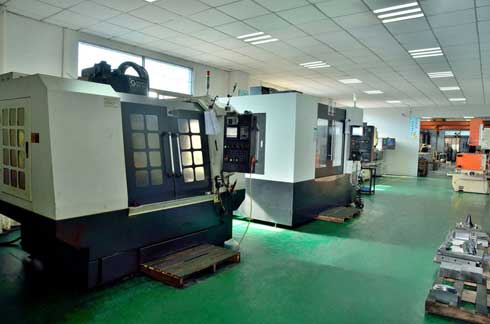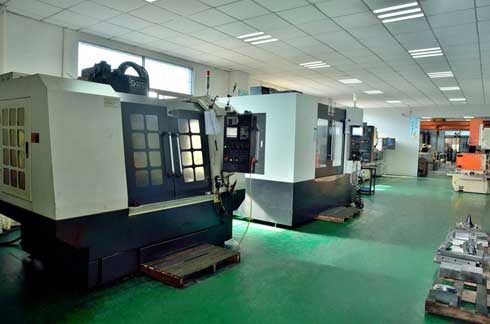 Step 4: Polishing(3-5 days)
The 4th step is polishing, which takes about 1-3 days, and it actually includes two stages, first remove the clear coat scratches, and the second stage is polishing the refined finish. After this polishing process, the machine surface will look smoother on an even more microscopic level. It will also reduce the amount of surface and sub-surface damage and provide better uniformity of surfaces requiring epitaxial processes or deposited materials.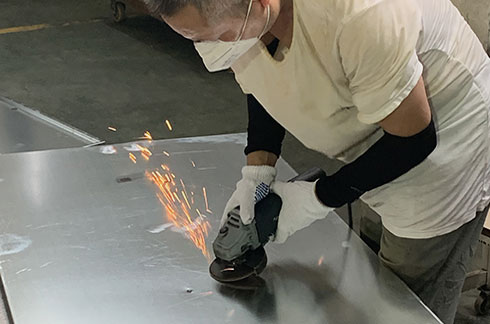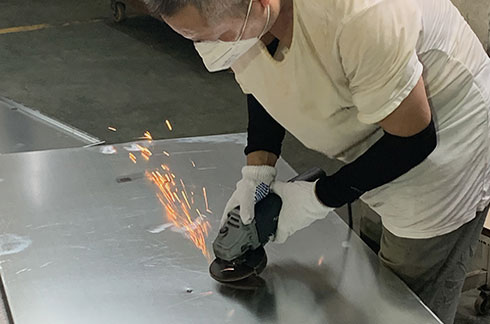 Step 5: Inspection(1-3 days)
The 5th step is inspection, and it is the most important process during the whole machine manufacturing process-yet often overlooked. Allpack pesticide filling machine inspection process not only includes an overall visual inspection of machine functionality and components but also includes scheduled, purposeful, proactive equipment checks that are carefully designed to identify possible issues and forecast necessary maintenance needs. Through careful inspection, documentation, inspection summary, and report will be generated.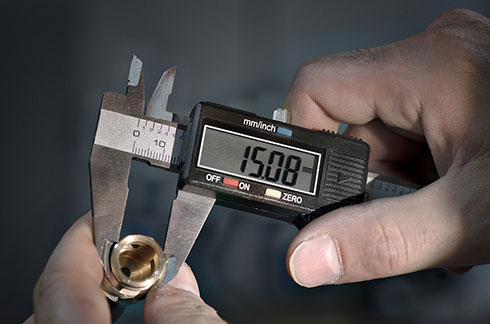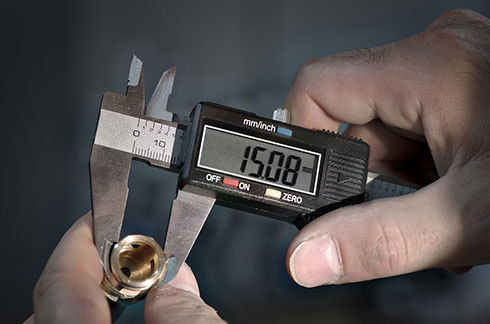 Step 6: Assembly(5-7 days)
The 6th step is the assembly, which is the most important process of the machine's mass production, here several parts or materials of the machine are added in sequence by various workers. This process will also utilize different types of hardware to assemble the parts together, like nuts, bolts, screws, and similar materials.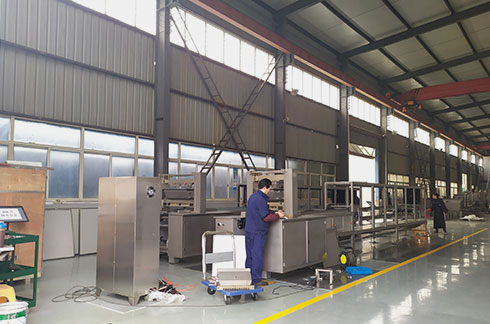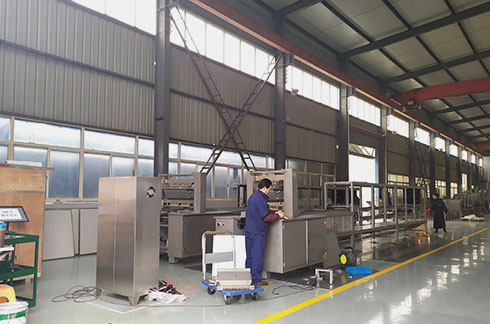 Step 7: Debugging(5-7 days)
The 7th step is debugging, which is also the most important process of the pesticide filling machine manufacturing process. Allpack engineers will debug the machine from several aspects to detect any errors or bugs at the early stage. If any parts of the machine do not work as expected, they will study and solve the errors or bugs before getting to the next to guarantee the best factory quality.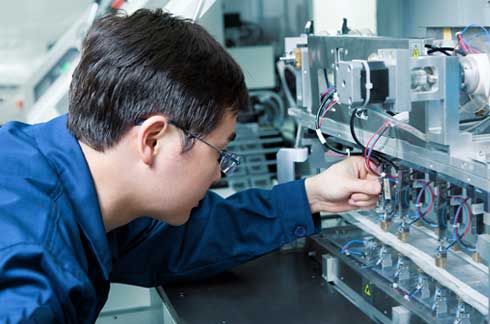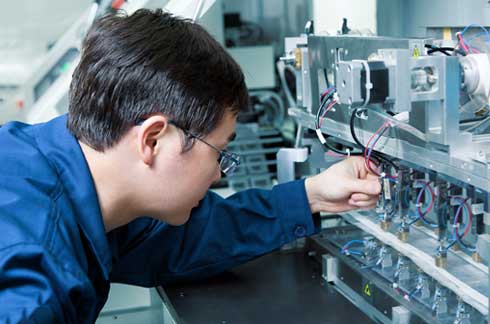 Step 8: Packaging(1-3 days)
The 8th step is the packaging, which is to enclose and protect the machine by encasing it in a container for sale, distribution, shipping, storage, and usage, or efficiently and quickly placing the machine in a protective container or wrapping. It completes a process that is an essential part of marketing and presents the proper image and design of a machine.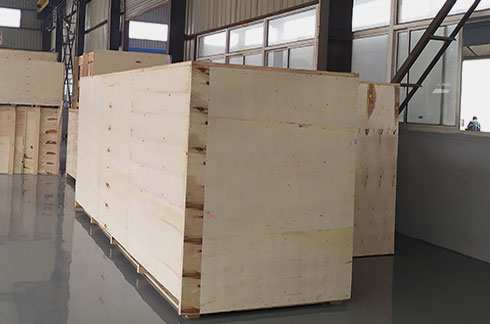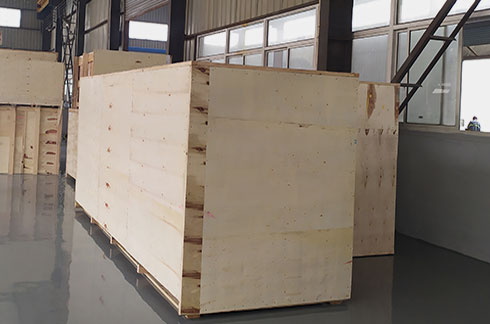 The last step is loading. The finished pesticide filling machine will be loaded into the track for further shipment using the lift truck.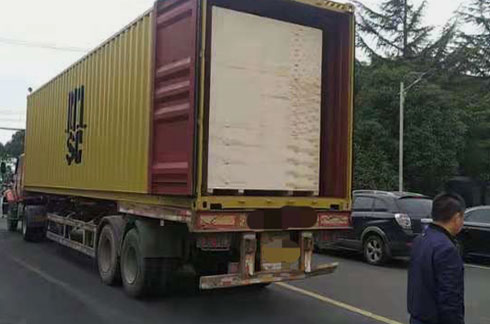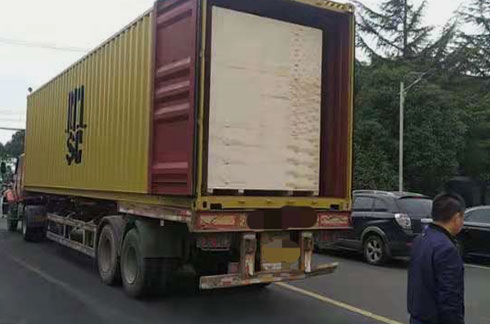 Allpack shampoo filling machine is the perfect choice for automating your shampoo filling with multiple machine types and filling lines.


We understand the importance of meeting your high-volume demands for various shampoos filling and packaging.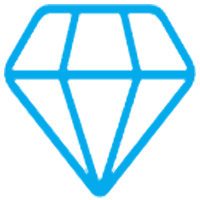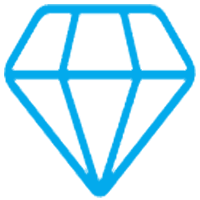 Allpack is the best shampoo filling machine and filling solutions manufacturer from China with the best quality equipment.


We provide professional machine installation, operation, cleaning, maintenance, and after-sales to solve all your problems.
Shampoo Filling Machine: The Complete Buying Guide In 2023
Are you engaged in manufacturing shampoo and trying to expand your business but unable to do so? Here is the solution! Increasing your production call for more efforts, resources and most importantly the filling accuracy for which a shampoo filling machine is well qualified.
Using a shampoo filling machine can increase the speed of filling large number of containers in less time, while at the same time reducing waste and labor cost. You can also get further benefits by reading the information we have provided in this review. So, be ready to get the clear understanding of a shampoo filling machine and the features associated with it!
Add a header to begin generating the table of contents
1. What Is Shampoo Filling Machine?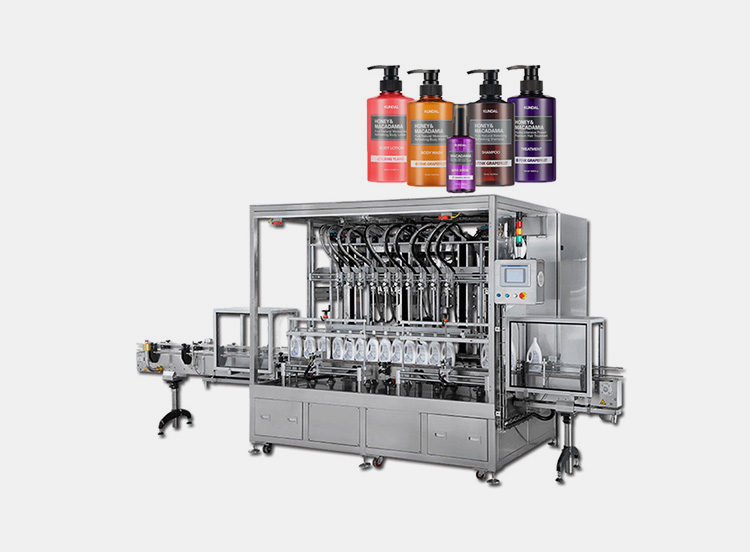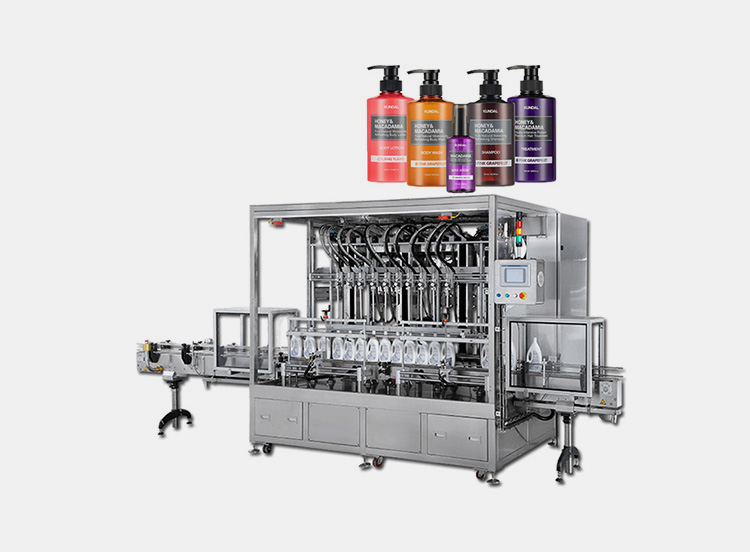 Shampoo filling machine is electronic equipment employed to undertake the task of filling large volume containers with precise amount of liquid shampoo. The machine is highly innovative with advance features of filling various sizes of containers automatically at same time. In addition, the overfilling and waste is reduced by the integrated system of product detection and fixation system.
2. What Are The Benefits Of Using A Shampoo Filling Machine?
By reading points below, you will explore substantial benefits given by a shampoo filling machine:
Stable Performance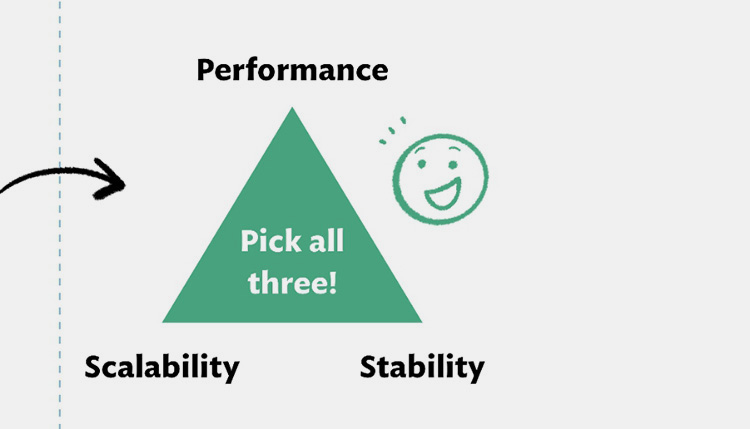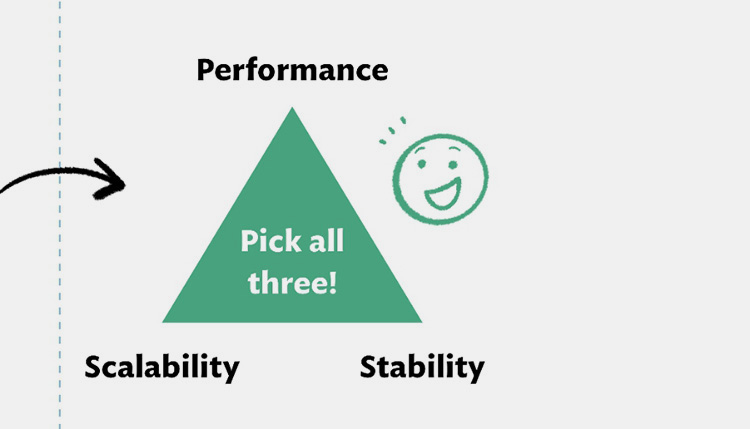 One of the crucial advantage of using a shampoo filling machine is the high degree of stable performance it ensures during operation. This prohibits the shaking of containers and eventually gives accurate filling.
Reliable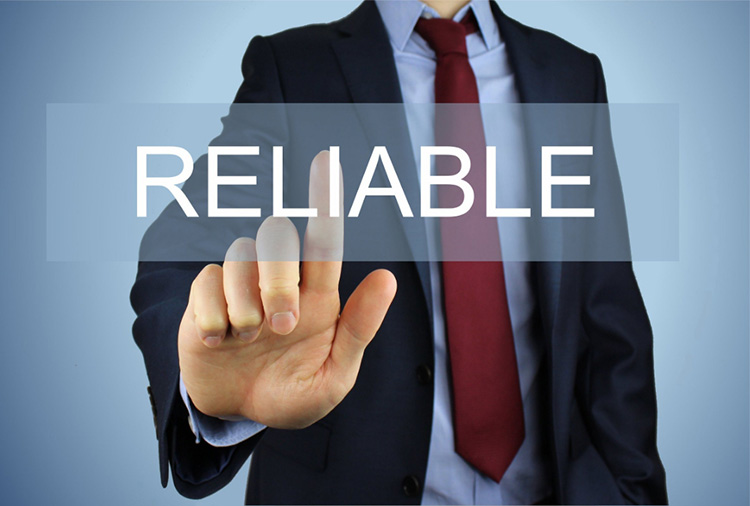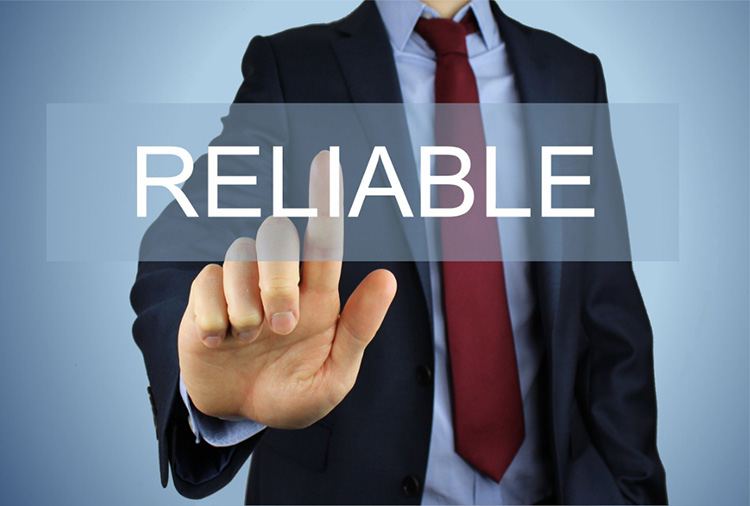 Reliability is another key attribute the machine possesses. It can fill range of large bottles at same time. In addition, the machine is capable of processing materials with diverse viscosities including syrups, cream, and ointment etc. without need for changing tools
Save Time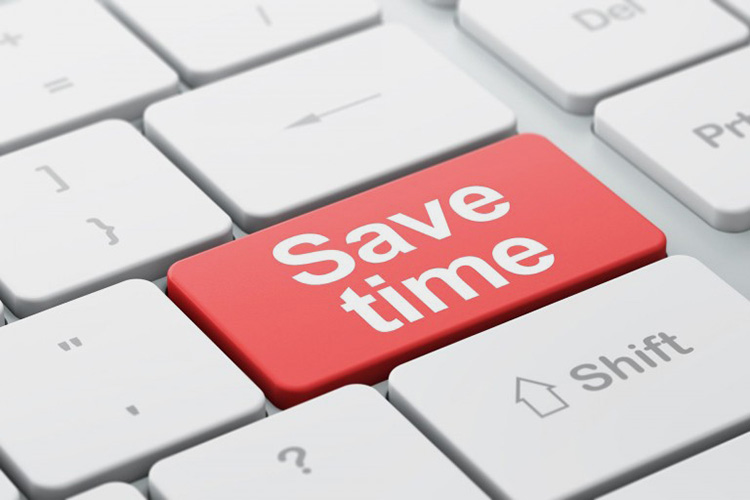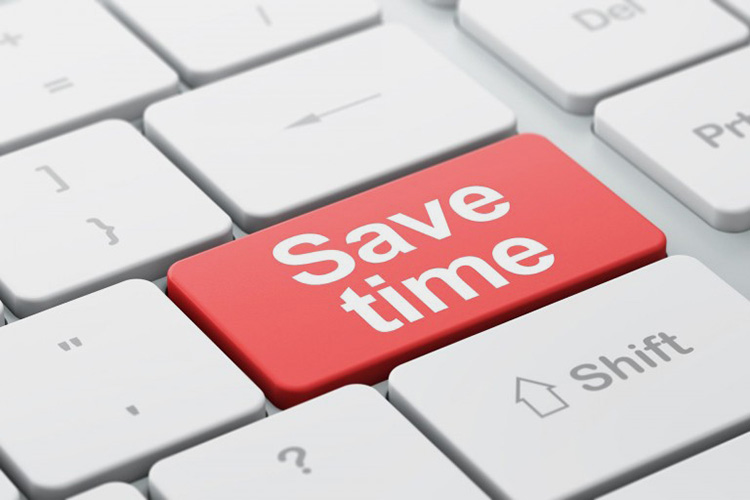 With simple machine interface it is easy to manage the parameters once, after which machine will run continuously. This consistency and non-stop filling ultimately grow the number of containers filled and decrease the time spent.
Increase Production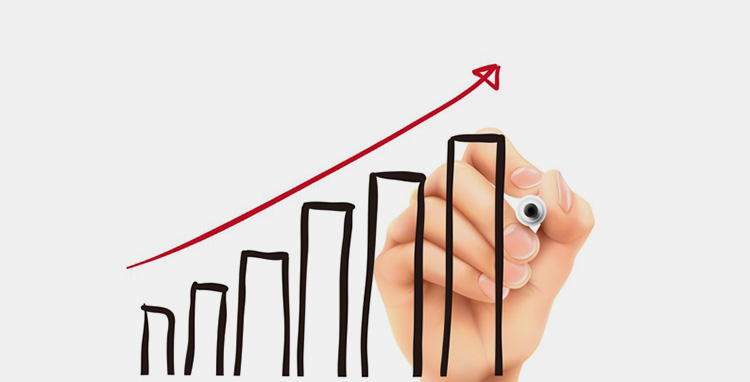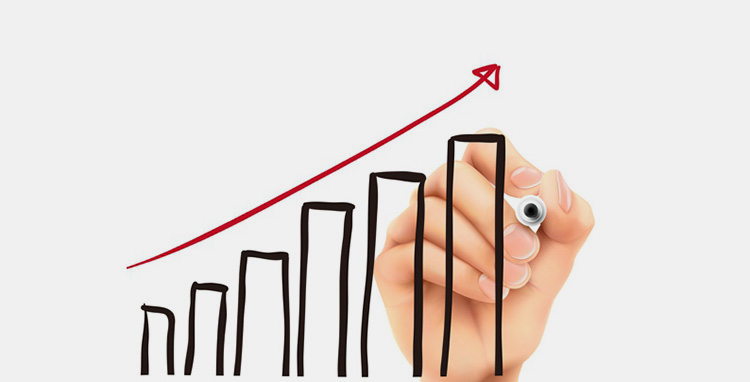 Due to the large number of filling nozzles, the machine can fill up to 120 containers in a minute as a result of which the existing production can be rapidly increased.
Hygienic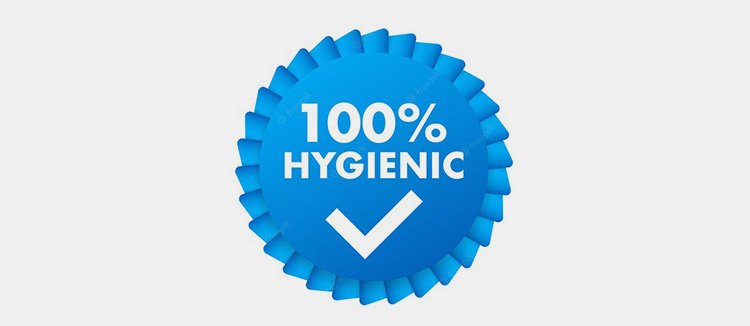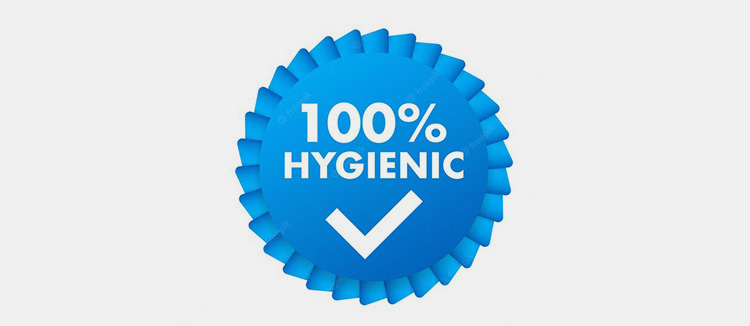 This compact machine is constructed with standard quality stainless steel with no tolerance for bacterial presence and corrosion. Therefore, it provides a safe and hygienic environment for your sensitive products to be processed under sanitized atmosphere.
Available Scalability
The prime importance of a shampoo filling machine comes with its scalability. You can upgrade its machinery with existing tools. For instance, you can integrate a hopper and nozzles for carrying out heavier tasks.
3. What Are The Applications Of A Shampoo Filling Machine?
A shampoo filling machine can handle a broad range of products from different sectors including:
Cosmetic Industry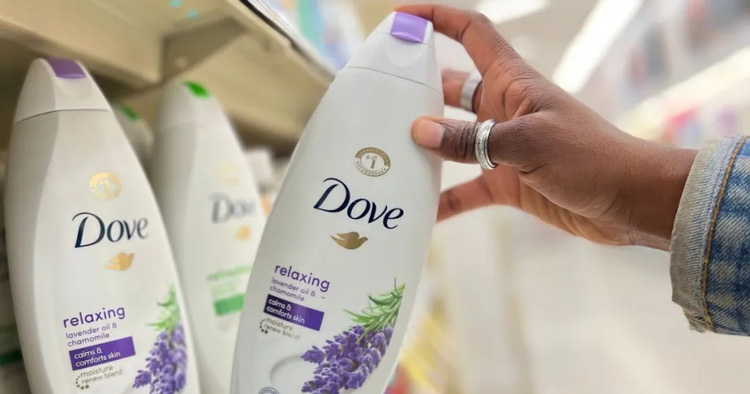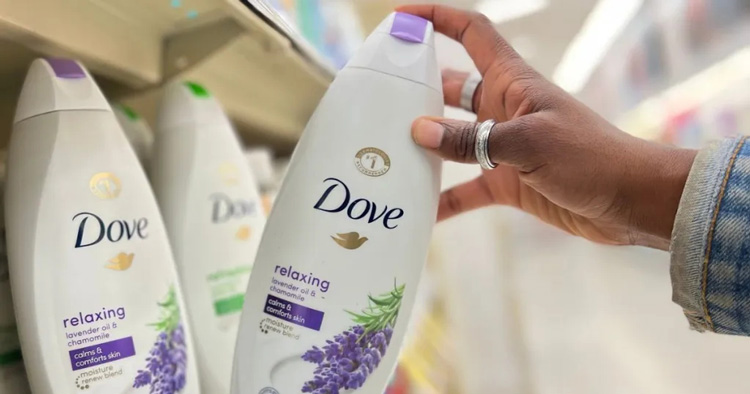 Cosmetic industry is the most common area where shampoo filling machine is the best applicable. Number of products including shampoo, hair oil, lotion, foundation and cleansers are perfectly poured into jars, bottles or containers by this machine.
Beverage Industry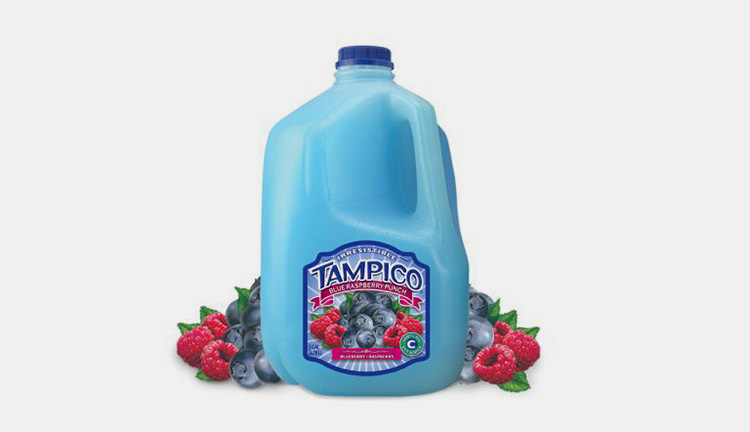 This machine has high demand in beverage processing firms. For instance, the upgrade option and high accuracy for filling viscous fluids are now key parameters for any business holder. That's why, products including juices, pulps, wine, milk and mineral water are delivered into bottles and containers by this innovative equipment.
Pharmaceutical Industry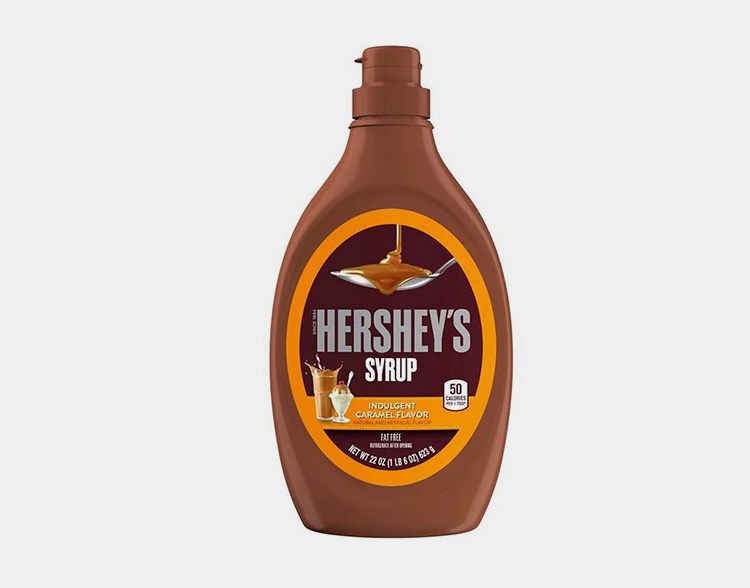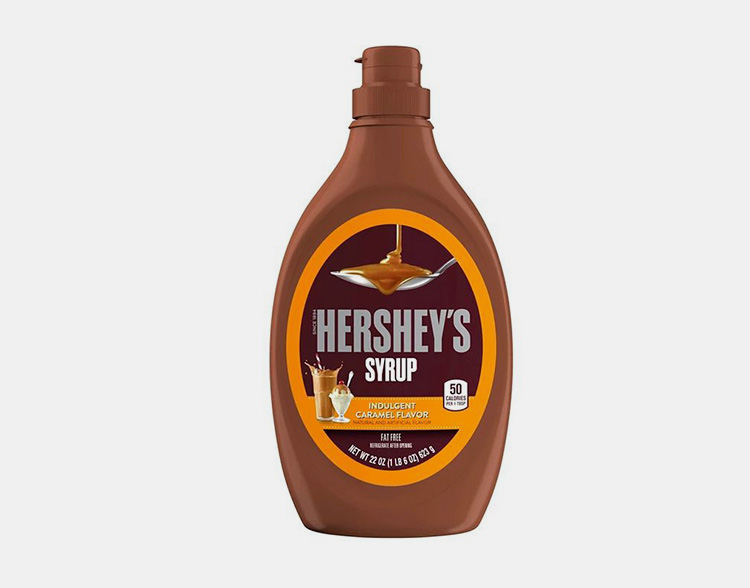 Another sector is pharmaceutical industry who make thin to thick syrups and oral suspensions for curing minor to acute diseases. These solutions are loaded into bottles by using this equipment.
Automotive Industry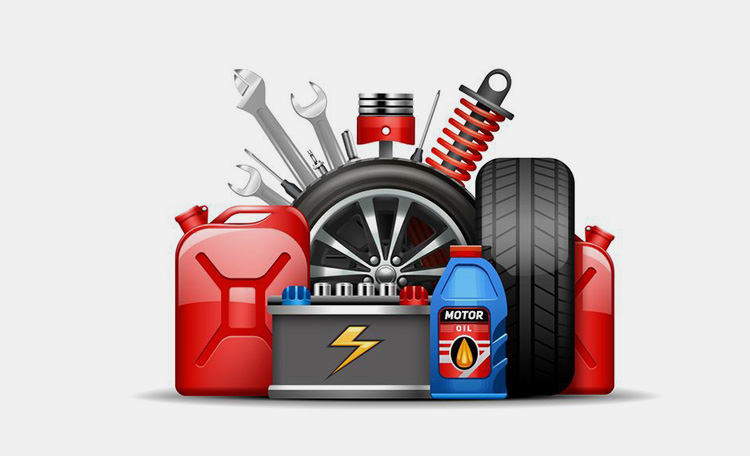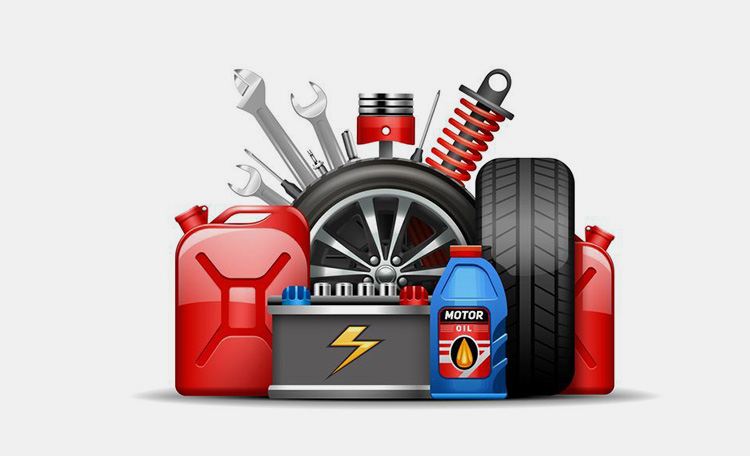 It is crucial to note that automotive assembly lines require a device like shampoo filling machine, that can efficiently fill bottles with oil and lubricants.
Herbal Industry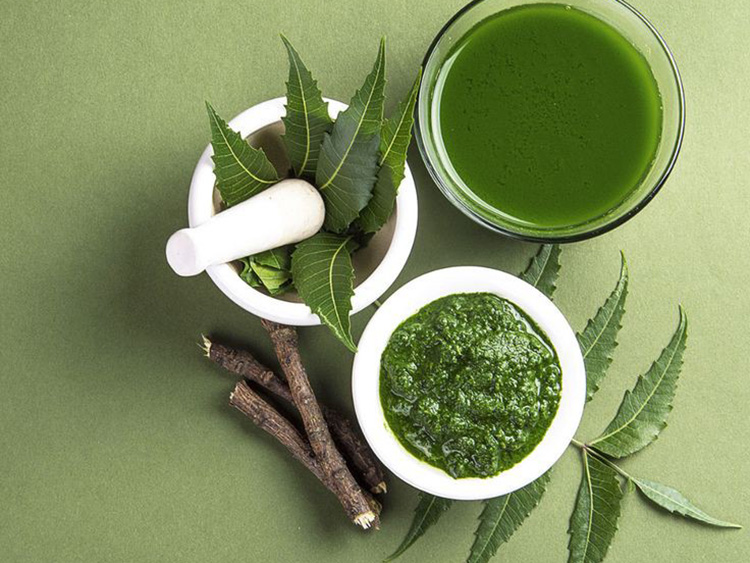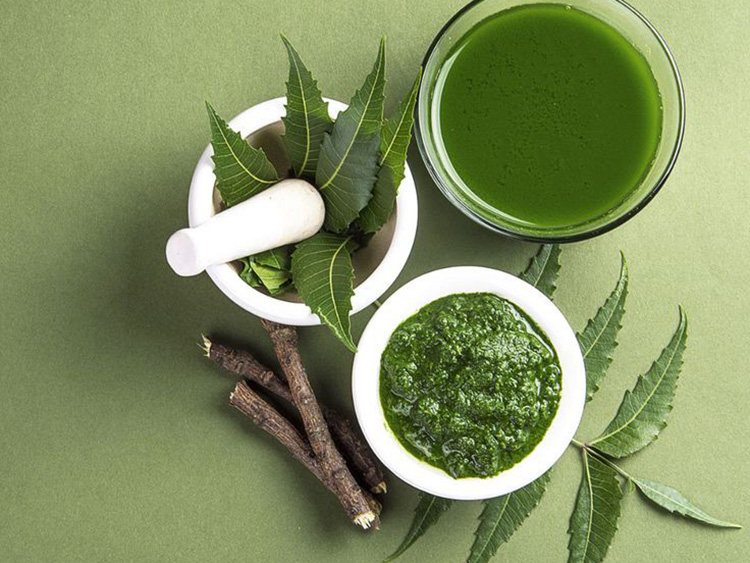 Among other industries, herbal industry cannot be overlooked, which also realize the need for a shampoo filling machine to proceed the growing production of herbal medicines and pastes etc.
4. Which Type Of Products Can Be Filled By A Shampoo Filling Machine?
Here you will find the list of products with eligibility to be processed by a shampoo filling machine.
Oil & Lubricants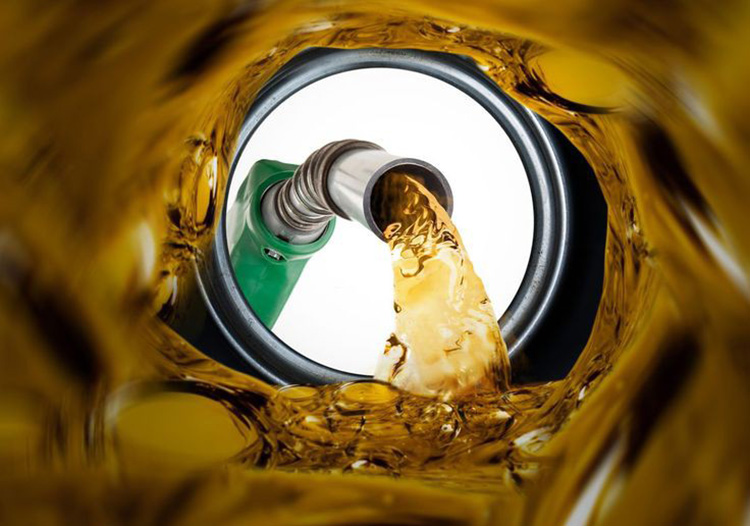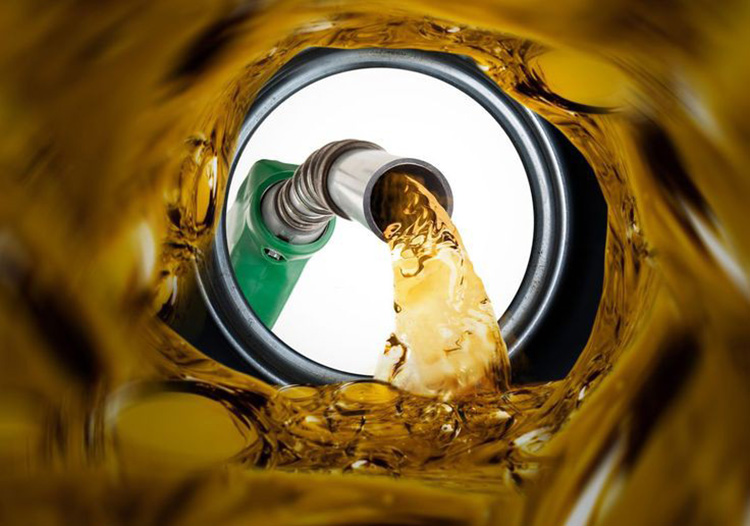 Oil and lubricants belonging to any class of viscosity can be easily filled via shampoo filling machine. They may include cooking oil, engine oil or lubricants.
Chemicals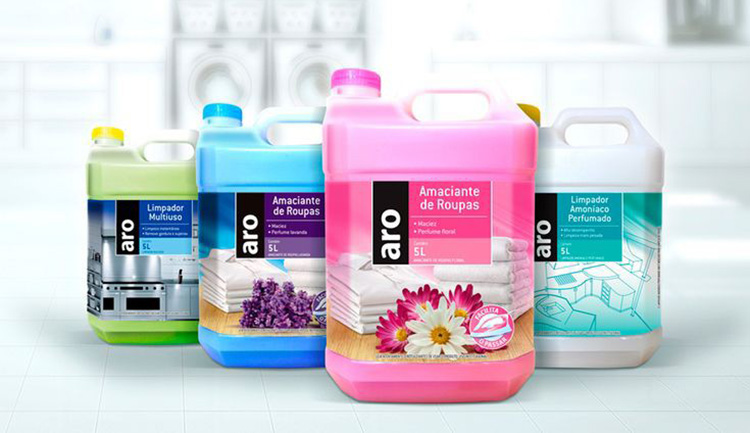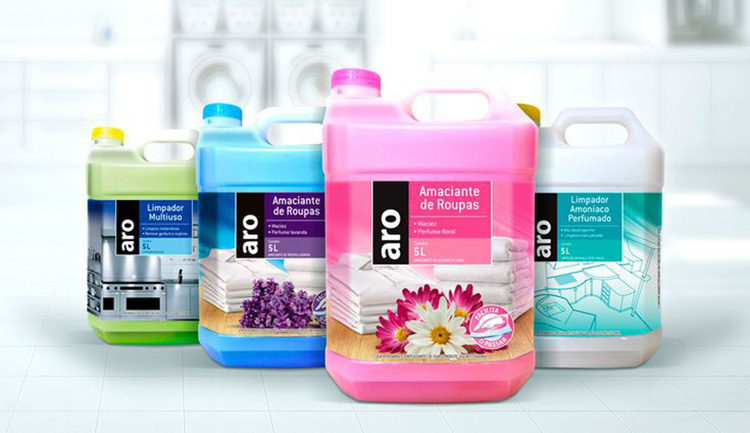 This machine is also suitable for variety of toxic industrial chemicals and daily use chemicals to fill them into containers.
Beverages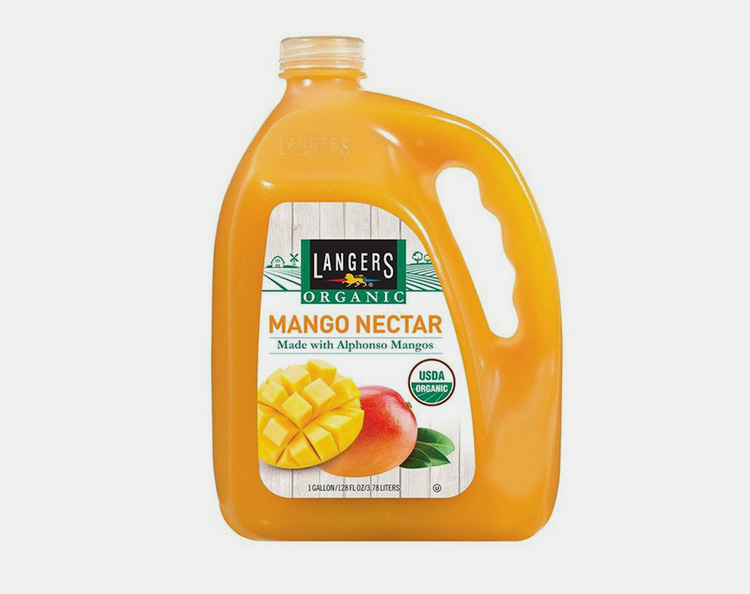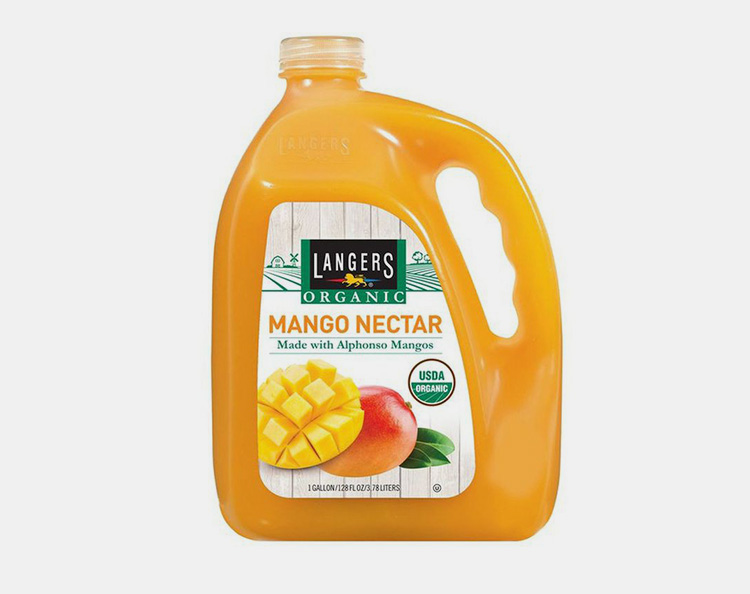 A shampoo filling machine can also be effectively utilized for accomplishing the responsible task of filling juices, pulps and wine into various containers in a hygienic environment.
Milk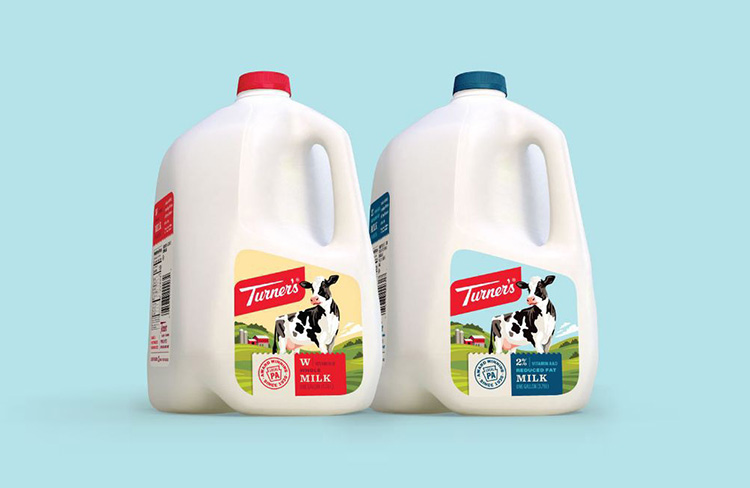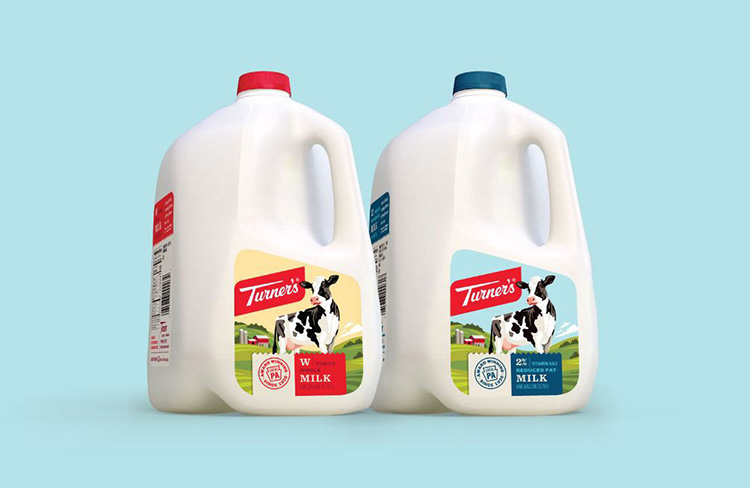 Milk and other liquids derived from it such as milk shake can also be dispensed in jars and containers through the excellence of this equipment.
Medical Fluids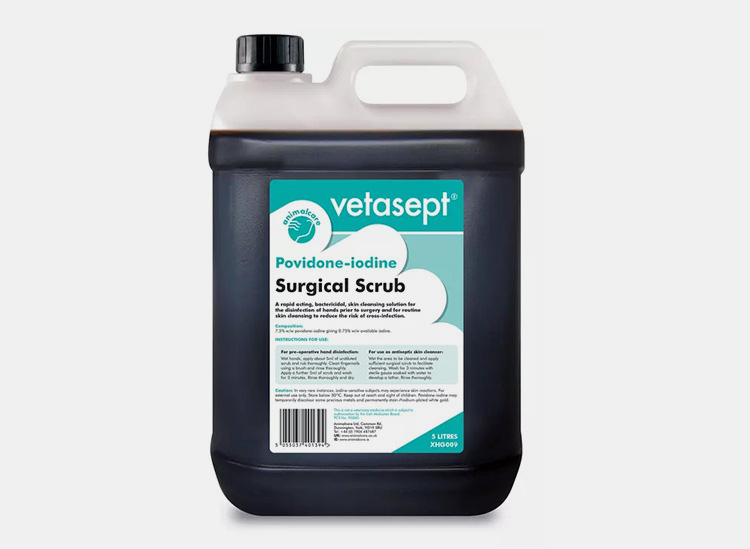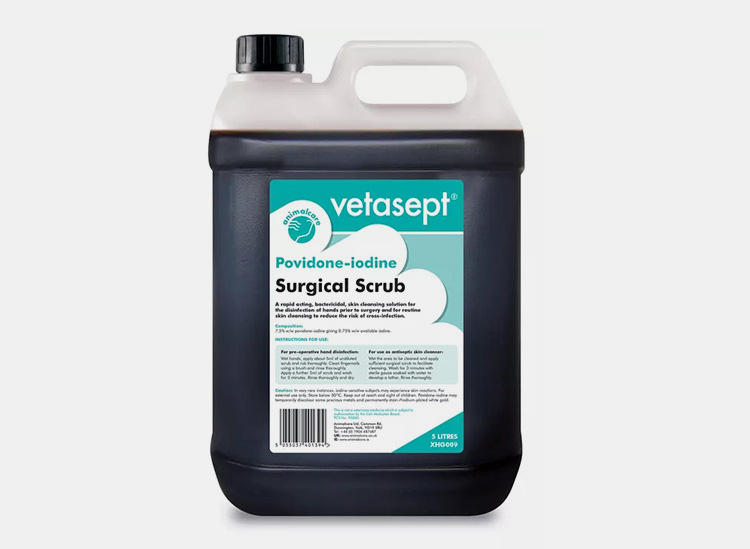 This machine is likely to fill pharmaceutical syrups and other fluids including pyodine and surgical spirit etc.
5. Write Down The Working Principles Of A Shampoo Filling Machine?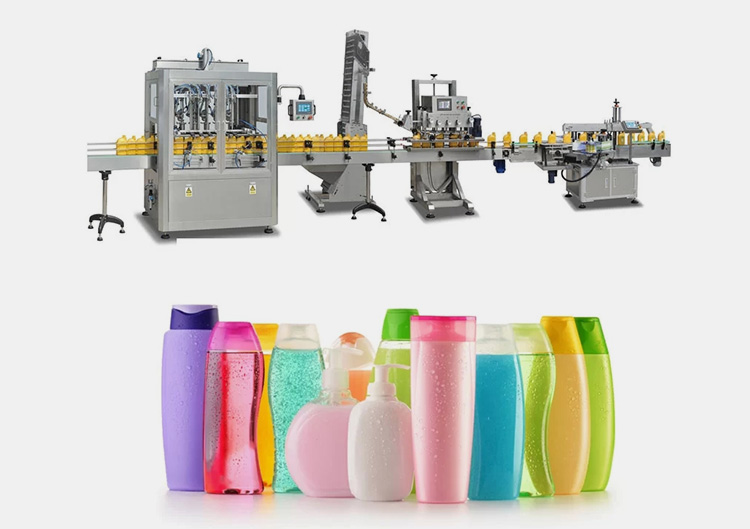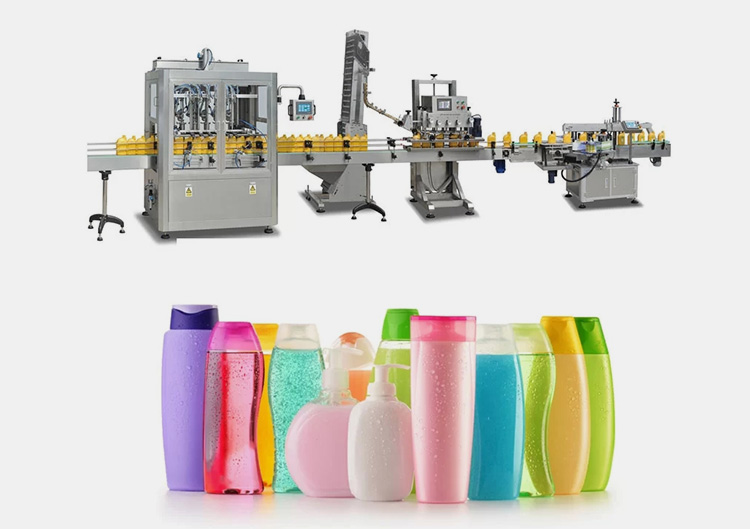 Like other machines, a shampoo filling machine follow proper procedure for accomplishing the process of filling shampoo. These working principles can be understood by reading the points explained below:
Material Loading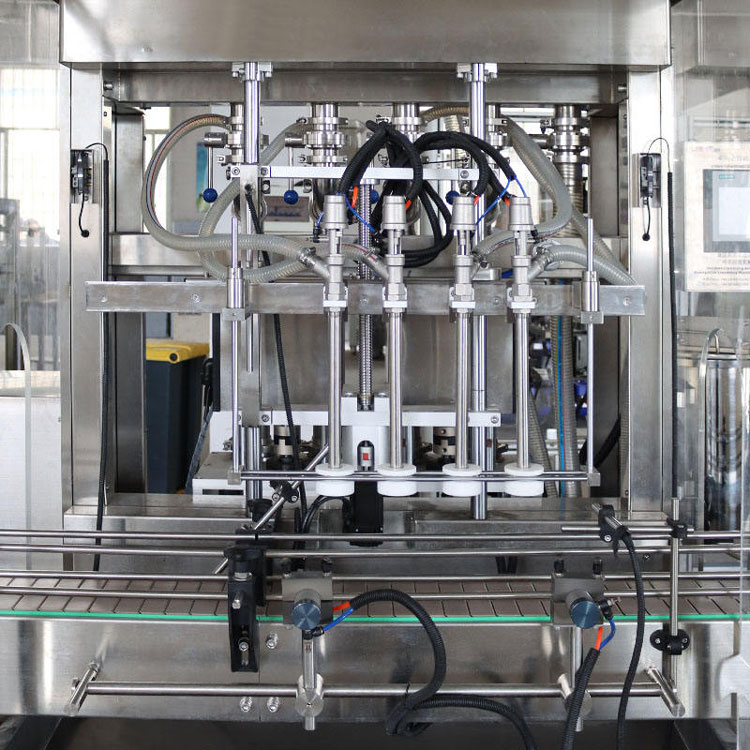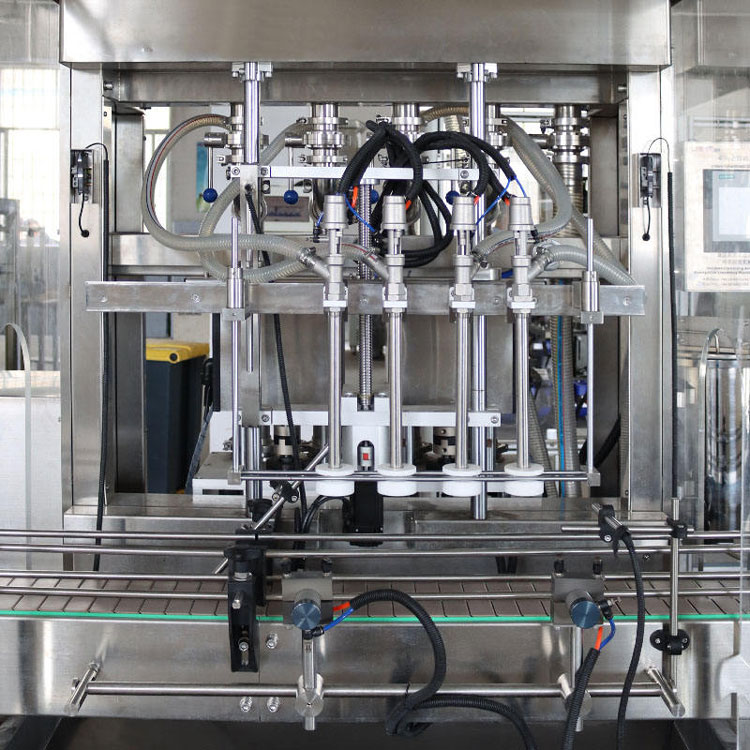 The initial step of shampoo filling begin with loading material like shampoo emulsion or any other desired material into hopper. This task may be carried out by operator or automatically via integrated system.
Setting Parameters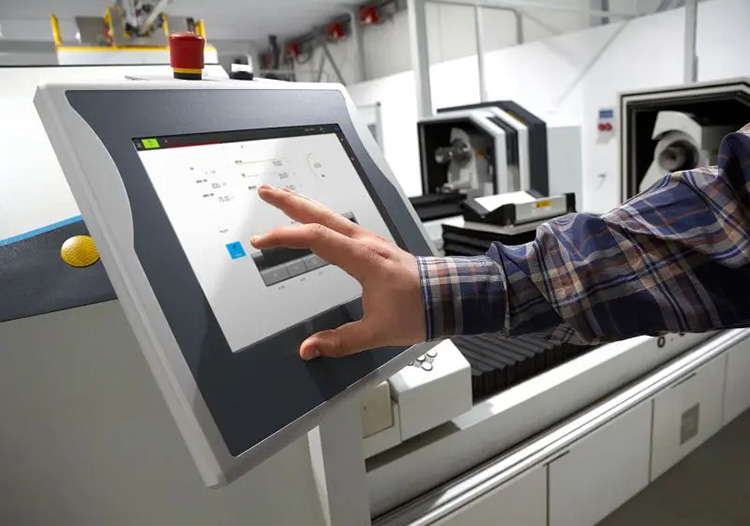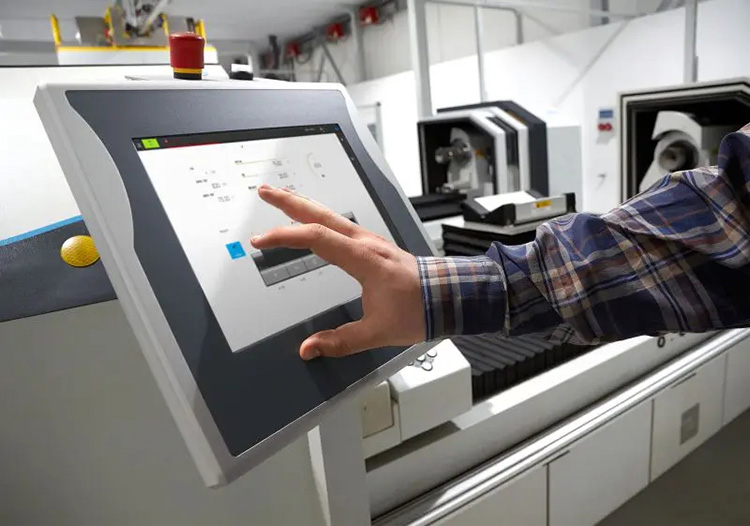 Now, by using a touch screen control panel, user will set the parameters for operating machine. This setting may include time fixation for each dosage, speed of conveyor belt or maintaining level of filling for containers.
Serialization
Now, after dimensions are fixed, machine will be started just by pressing power button. This will ultimately energize every part of machine including conveyor belt. Empty containers will constantly come towards filling station sequentially.
Shampoo Filling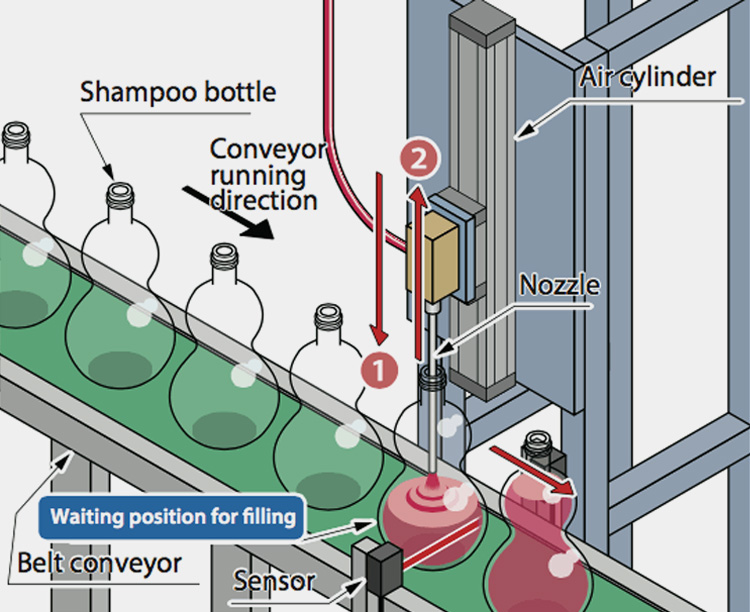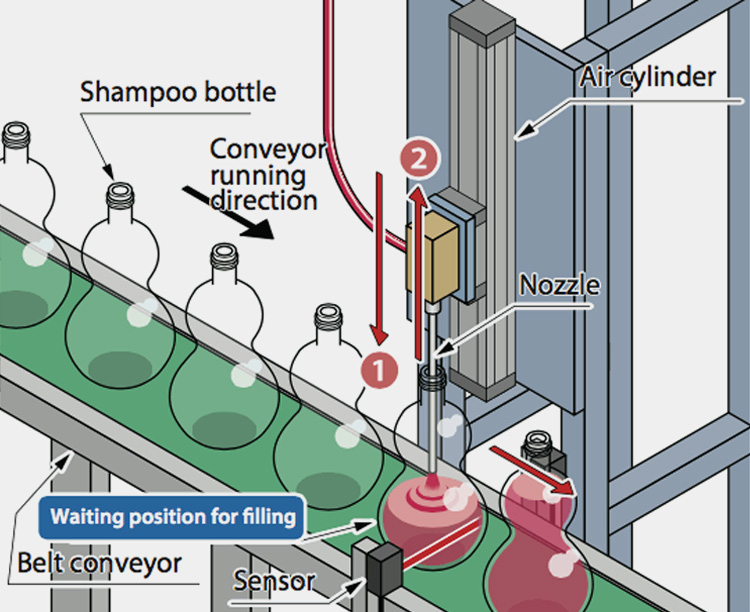 Once the containers reach under filling nozzles, the sensor will detect their accurate positioning under nozzles and consequently the containers will be filled with required amount of shampoo through nozzles.
Bottle Discharging
Finally, when all containers get filled, conveyor belt is responsible to take them for further proceeding if connected with production line, otherwise, they will be discharged where operator may take them manually for labeling and capping etc.
6. Explain The Major Components Of A Shampoo Filling Machine?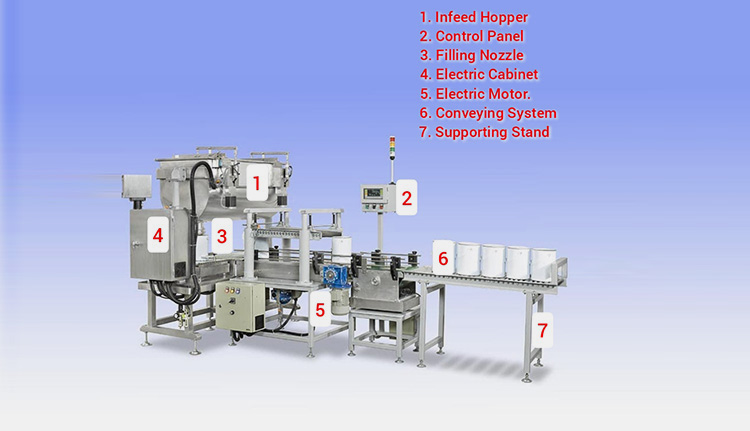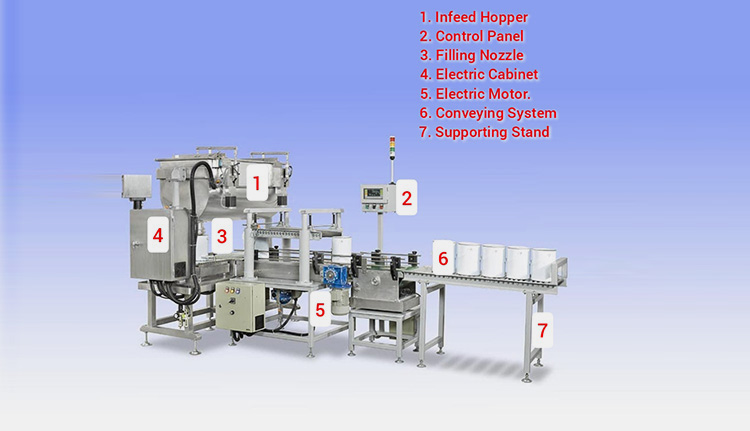 The robust structure of a shampoo filling machine is indeed result of heavy-duty mechanical parts who together contributed for the best performance of machine. These components are described as under:
Infeed Hopper
This part of machine is the storage tank where liquid shampoo is poured as a whole to fill large number of containers. It is located at the top of machine and is composed of tanks below it who are filled with fixed dosage before the material is dispensed into containers.
Control Panel
This innovative component of the machine makes handling of entire mechanism easier This user-friendly device display number of command options for executing machine.
Filling Nozzle
Filling nozzles are also known as filling heads with narrow mouth attached to material hopper. They are responsible for taking precise amount of shampoo from hopper and delivering it to containers without any waste. The number of filling nozzles vary from one type of shampoo filling machine to another.
Electric Cabinet
Electric cabinet is the control board composed of switches and buttons. Its function is to protect the electrical parts of machine and prevent them from shock.
Electric Motor
There are one or two electric motors integrated in a single machine to regulate the movement of conveyer belt.
Conveying System
It consists of conveyor belt and motor that move the belt. Both are responsible for transporting containers from one end towards filling and discharging respectively.
Supporting Stand
The stainless steel supporting stand greatly helps in stabilizing the filling process. The attached circular base perfectly grip over the surface to avoid trembling.
Stop Cylinder
This equipment is placed in the center of machine which detect containers and send information to machine for stopping mechanism until the bottles are accurately filled.
7. What Are The Types Of A Shampoo Filling Machine?
Fundamentally,  shampoo filling machine can be divided into two categories which are described below in detail:
Types On The Basis Of Nature
Fully Automatic Shampoo Filling Machine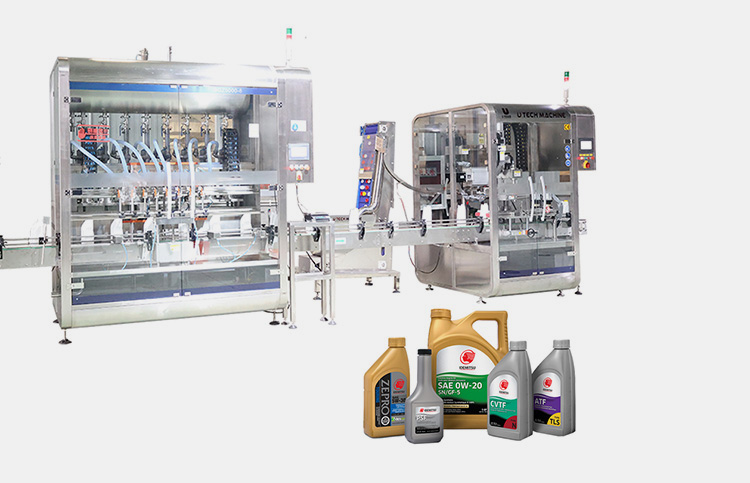 Fully automatic shampoo filling machine is high quality advance equipment that can bear heavy workload. The machine is fast in its performance and is suitable to fill 1ml to 5000ml volume of liquids into containers while ensuring perfect filling with no waste. Most of the large industrial sectors admire its use including cosmetic industry, food industry and healthcare industry etc.
Components
It consists of advance stainless steel structure, material storage tank, conveying system, nozzles, touch screen control panel, electric cabinet and detection system.
Working Principles
The process of fully automatic machine free from manual intervention. It is independent with loading material into hopper. The bottles are automatically conveyed to filling station by conveyor belt, where they get filled with shampoo and at last, these filled containers are processed under series of operations.
Semi-Automatic Shampoo Filling Machine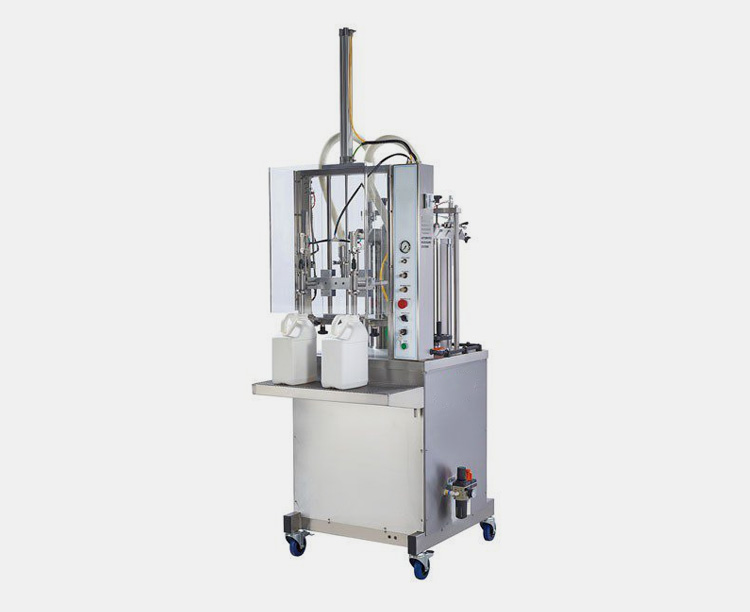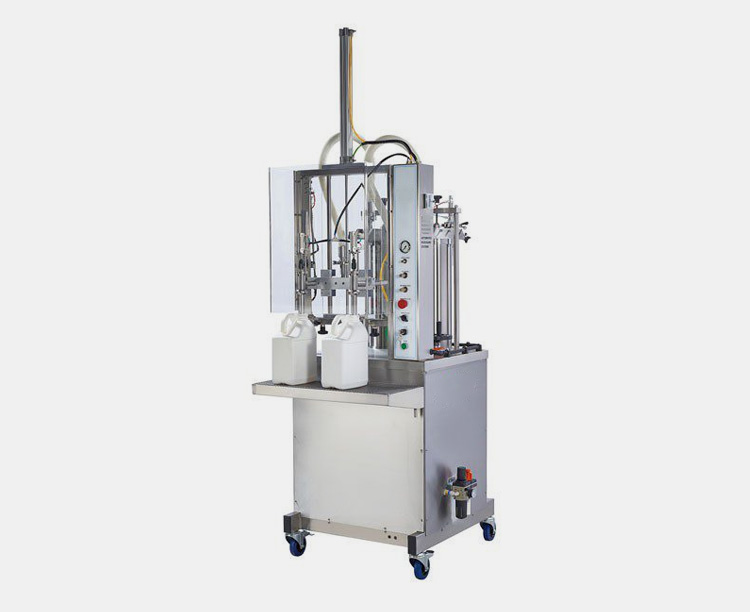 Semi-Automatic shampoo filling machine is another type of machine mostly utilized for medium scale productions.  It has capacity of filling bottles of 1ml to jerry cans of 25 liters. This machine is smaller while depending on user interference to carry out the task such as loading and unloading of containers etc.
Components
The machine is composed of several parts including control board, main frame, casters, filling nozzles, hopper and pump regulator.
Working Principles
Semi-automatic shampoo filling machine works as its name. The operator manually load hopper with required amount of shampoo and place the container under filling nozzle. Now, after the power button is switched on, the machine dispense accurate quantity of shampoo. After the gallon get filled, user replace it with empty one.
Types On The Basis Of Containers
Jerrycan Shampoo Filling Machine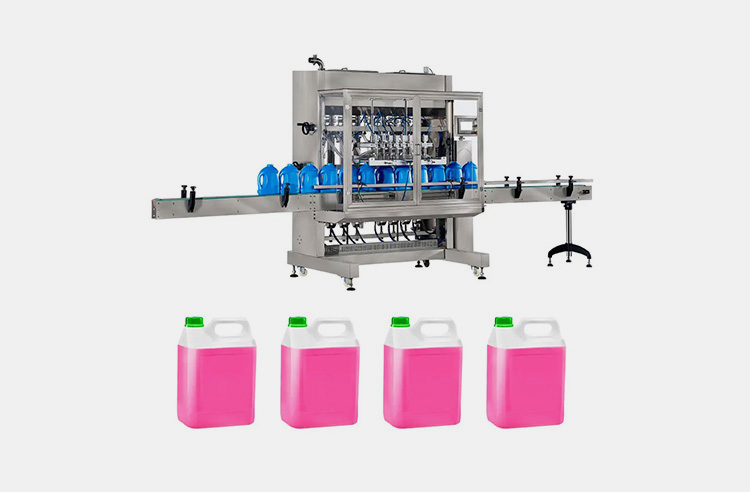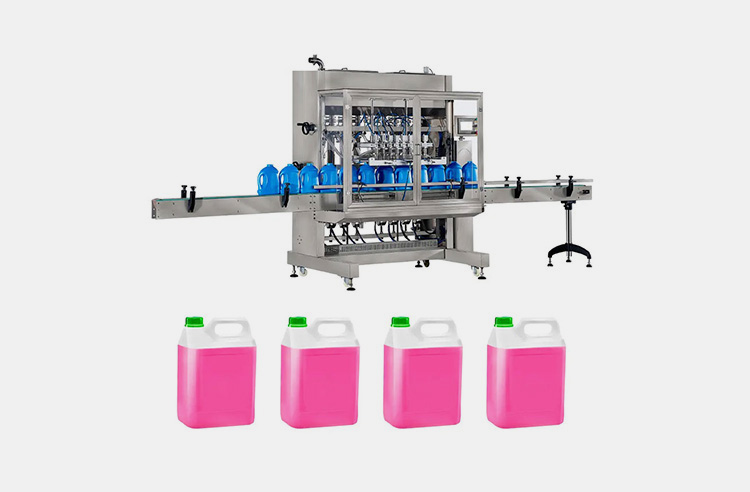 Jerrycan shampoo filling machine is highly effective used for dispensing thick and viscous shampoo and other fluids into jerrycans including paste, honey, lotion and cream etc. With dual rod driven system this machine uses piston fillers and volumetric fillers for dispensing liquids up to 25 liters. The nozzles are entered into jerrycans to avoid overflow eventually reduce the chance of product wastage. It is often used in automotive industry, beverage industry and chemical industry etc.
Bucket Shampoo Filling Machine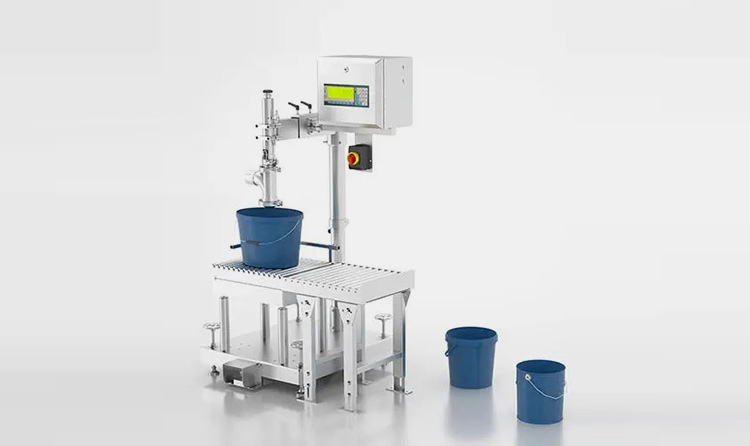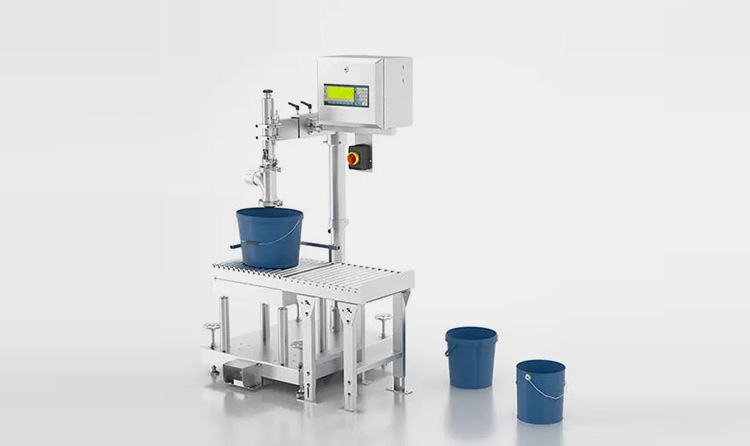 This machine is employed to fill small to large buckets with shampoo and other viscous material. It is customizable with available options of auger filler, piston filler, flowmeter and gravity filler etc. It process the fluids with mixing agitators located in hopper to avoid lumping. Round, rectangular and square containers with 10-20 liters capacity can be easily filled by this machine. Such type of machine is frequently used in food industry, dairy industry and cosmetic industry etc.
8. Which Type Of Containers Can Be Filled By A Shampoo Filling Machine?
A shampoo filling machine is capable to fill small to large size containers with capacity of holding about 10L-20L material as mentioned below:
Jerry Cans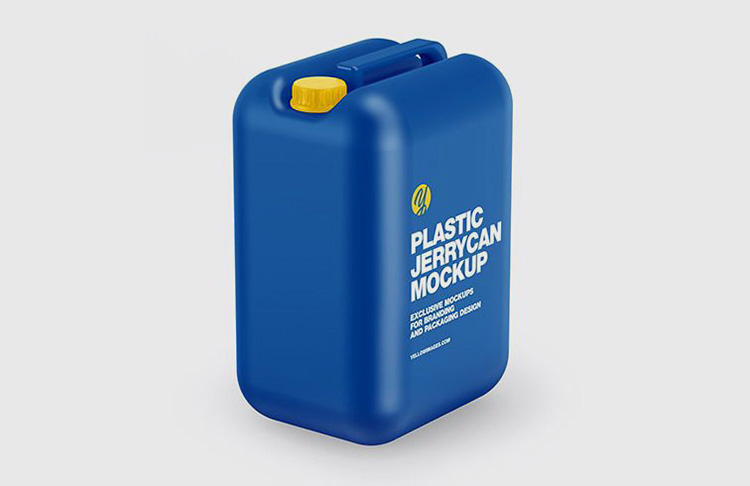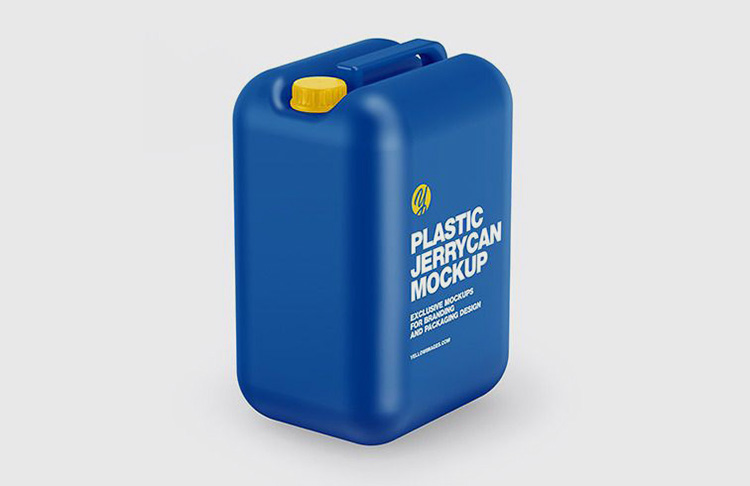 Jerry cans are robust containers made up of thin metal or plastic. They are cheaper in price and can hold up to 25 Liters of shampoo, that's why, most of the industries prefer their use. Hence, a shampoo filling machine can effectively fill Jerry cans with shampoo.
Buckets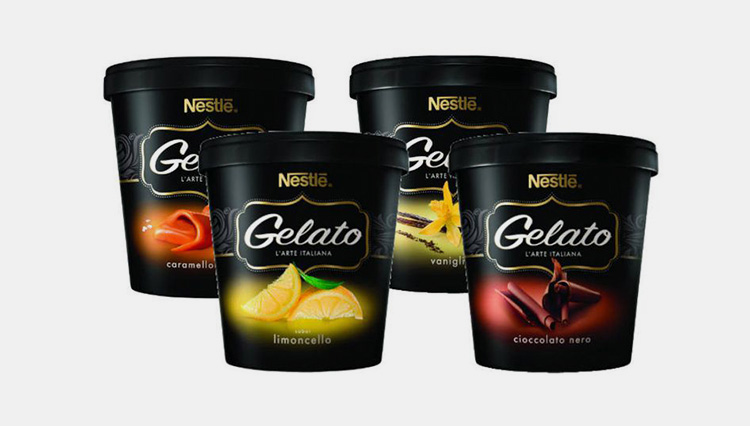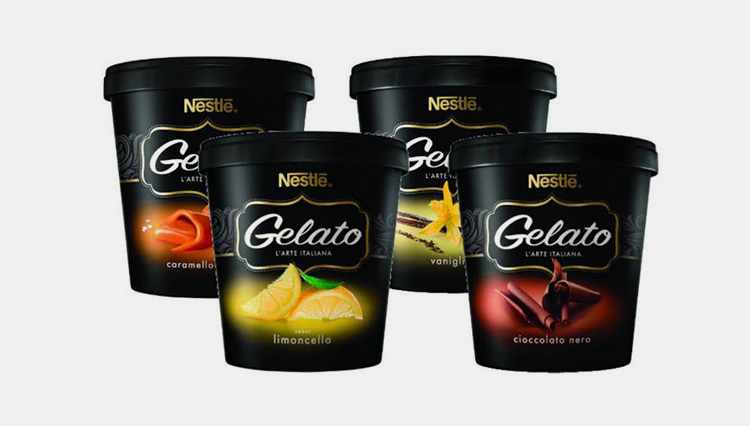 Buckets are often round in shape with attached handle for easy handling. Most of the buckets are made from plastic with an opening lid. They can hold larger volume of material with weight over 15L-20L ensuring hygienic atmosphere for your formulations to stay fresh for longer. Most of the syrups, chocolate, food pastes and cosmetic substances are stored in these buckets with the help of shampoo filling machine.
Gallons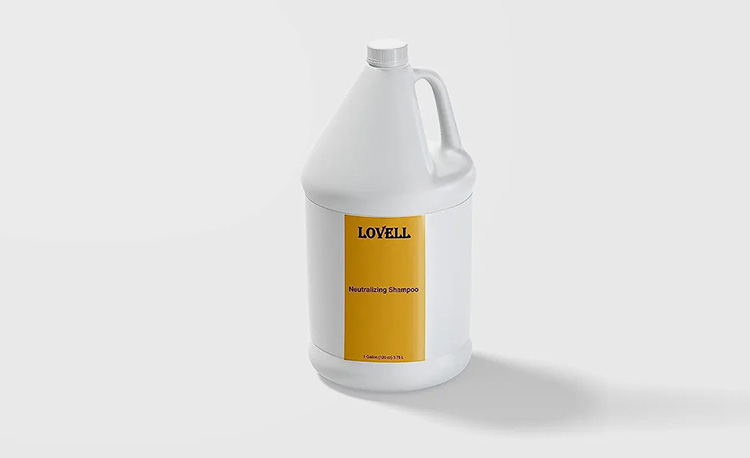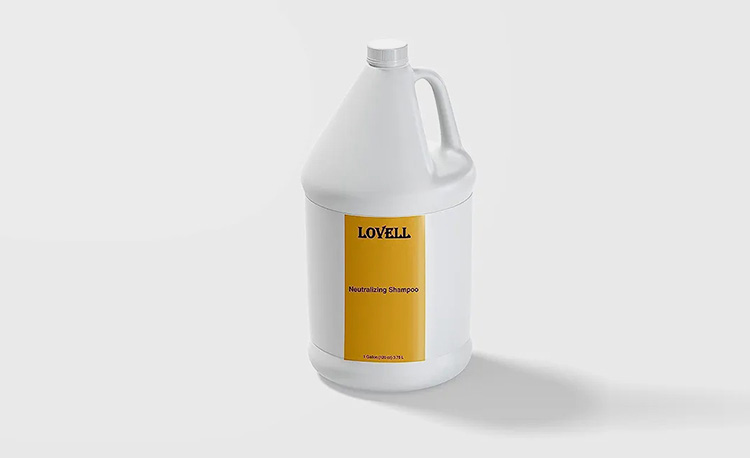 Gallons are large sized containers with capacity to hold heavier load of shampoo or other liquids from 5L-15L. This benefit of having large space is what attracts manufacturers to deliver their substances in gallons for which a shampoo filling machine is best applicable to fill them.
9. What Volume Can Allpack China Shampoo Filling Machine Fill?


Do you know that, most of the shampoo filling machines have smaller area in terms of filling volume. However, Allpack has brought you an amazing collection of shampoo filling machine with surprising performance.
Allpack shampoo filling machines are designed with heavy-duty composition to carry out filling of larger volumes from 5 liters up to 1000 liters. By using this machine, you can also fill number of thin to thick viscous fluids along with shampoo into drums, jerrycans, gallons and buckets.
10. What Is The Production Line For A Shampoo Filling Machine?
To gain extraordinary effective performance of a shampoo filling machine, it can be integrated with other large machines which are as follows:


For 5L-30 Liters
Manual Barreling Machine
Manual barreling machine refers to the cleaning machine used for polishing containers such as drums, jerrycans or intermediate bulk containers. It consists of rotary tumbler which tumblers which helps in cleaning the containers.
Automatic Capping Machine
This heavy-duty automatic machine is helpful for applying the caps of containers over them by using friction wheel after which caps are screwed over containers and Jerry cans. This machine has wide applicability by applying caps of different sizes and shapes.
Servo Tracking Capping Machine
Servo tracking capping machine is one of the essential equipment utilized for capping lids over buckets, drums and other containers. It helps in the stable handling of containers while pressing and screwing the lids over containers during process. It uses a screw that quickly grasp the lid and fix it to container.
Labeling Machine
Labeling is the core part of any business as it gives recognition to product as well as familiarize the manufacturer to customers. Mostly, sticker labeling with back side adhesive are used for shampoo containers including jerrycans, buckets and gallons. These stickers are collectively gathered around roller which release sticker and stick it to the container during operation. This powerful machine can label large shampoo containers with weight from 10 liters to 200 liters.
Stacker
Stacker is used for arranging filled and capped containers in a sequential manner by placing them over one another. This process of stacking is done automatically by machine to avoid the blockage of conveyor belt due to overload.
Robotic Palletizer
Robotic palletizer is an innovative machine employed to undertake the heavy-duty task of palletizing buckets and containers by picking them up from stacker. It works independently by tightly holding the container through fork and grip over them, after which the containers are palletized on fixed location.
Horizontal Strapping Machine
Horizontal strapping machine is used for tightening containers together by applying band, so that, they would not be untied during transit and will be secured.
Automatic Sword-Piercing Strapping Machine
This is another type of strapping machine used for bundling the individual pallets into a single unit. It uses sword that holds the band and pass it through the stacker. This strengthen the bond of pallets and thus, eliminate the risk of containers dispersion.
Automatic Wrapping Machine
As the name indicates, automatic wrapping machine simply wraps the palletized and strapped bulk containers with strong plastic. This plastic is stretched over the load to fasten them together for avoiding damage during transit.
Forklift Unloading Bucket
Forklift is an industrial vehicle with capacity of moving high weight bulk. It is used for unloading packed containers from the production line to trucks or containers for shipping purpose.
11. Which Considerations Should Be Followed For Purchasing The Best Shampoo Filling Machine?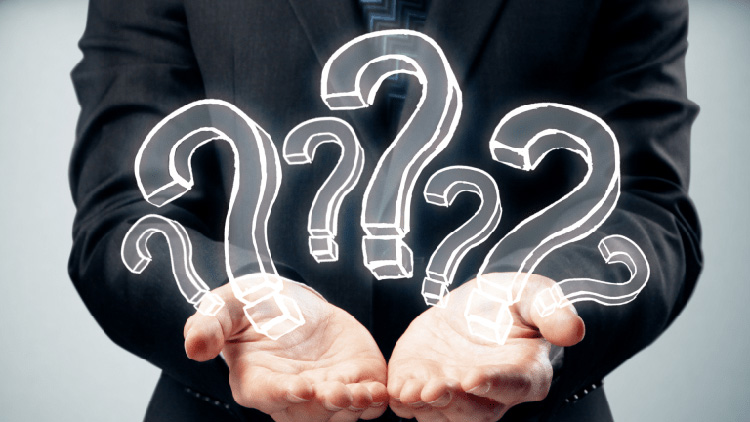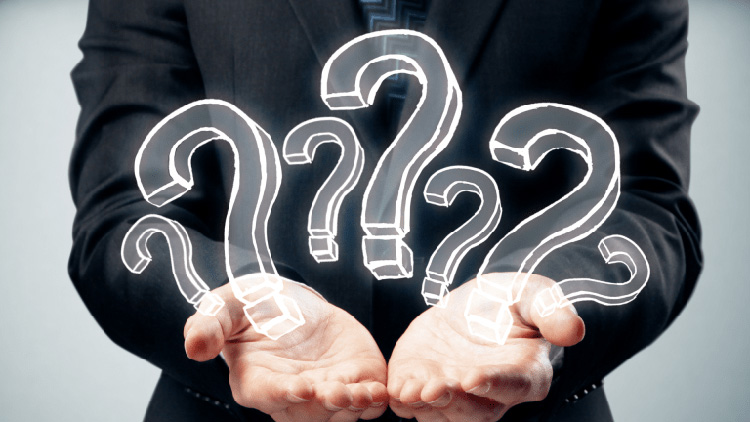 Whenever you intend to purchase a shampoo filling machine keep in mind that this machine is going to change the destiny of your business. However, it is on you to choose the best option. For making its selection easy for you, we have provided some important factors which must be considered:
Working Dimensions
Your prime concern should be to check the working specifications of the machine. For instance, you can check the speed of machine, its ability to adjust for different containers and precision in filling.
Production Requirements
Another factor is to have a look at your current production line. It will help you analyze the ratio of your production. If it is higher, and you expect further boost the better option will be fully automatic machine. In contrast, you may select semi-automatic shampoo filling machine is the size of your production is mediocre.
Quality Of Machine
For knowing the quality of machine, you can check the company's portfolio and search for quality certifications granted. GMP, CE and ISO are the common organizations for monitoring the production of quality goods and equipment.
Warranty
If you are spending huge amount of your wealth, you become responsible to have warranty accessibility. Now, either you will be offered warranty certificate and if not, then you should ask for it as an instrument for quality assurance.
Customer Support
Most of the time, the machines we use suddenly get stop and we cannot find the problem. At that time, only the developer of machine knows real matter. Again, you will need communication with vendor which is only possible if you have considered the customer support of the company.
Conclusion
Overall, shampoo filling machine is an effective tool for measuring exact quantity of shampoo while at the same time filling it into separate containers. This equipment can benefit you in lots of ways by reducing waste, time spent and most importantly you can increase your production output. Therefore, if you want to buy a shampoo filling machine for making your business lucrative, don't waste time and simply contact us through our website!
Allpack Shampoo Filling Machine Related Products
CONTACT US
Tell us your raw material and project budget to get quotations within 24 hours.
WhatsApp:+86 18171018586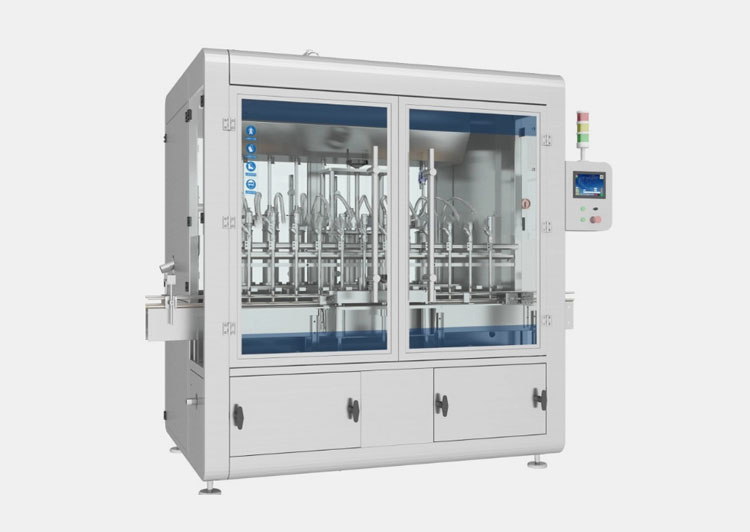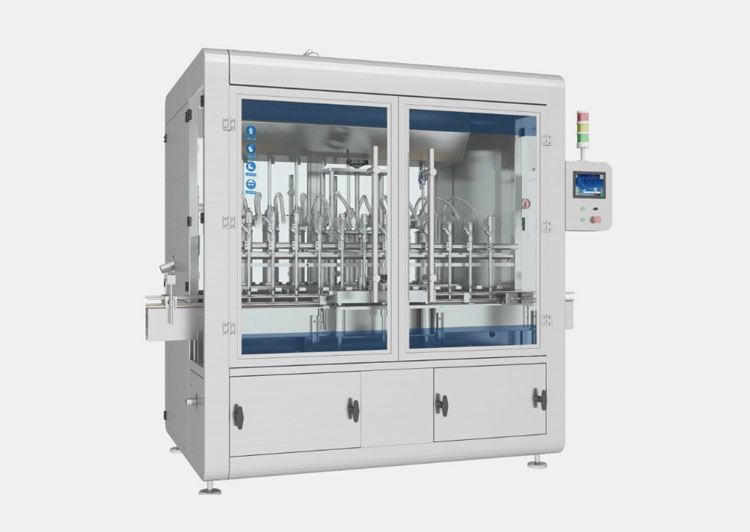 Tell us your material or budget, we'll reply you ASAP within 24 hours