Dual Overheating Protection
Bottom Cooling Holes
Compact & Lightweight Design
Hand Sealer
Allpack hand sealer is suitable for sealing 16-inch PE/PP bags, aluminum foil bags, and kraft paper sacks that is under 0.4 mm thick. Area 8 temperature control settings can be adjusted for sealing different materials with variable thicknesses. Equipped with electronic control circuit, impulse sealing for power saving, to use, odorless, and comes with a strip, and durable Teflon fabric. All Allpack hand sealers are well-made impulse sealers that can last for a long. It is fast and easy to seal, it is a useful food packaging equipment, and it is also food saving and money saving: instant seal helps to protect delicious foods, keep them fresh, and mold-proof, also eliminate freezer burn, and reduce spoilage and food waste. Low noise and saving time: lightweight and compact design for sealing food. Allpack hand sealer is suitable for food, beverage, pharmaceutical, agriculture industries,etc.This hand sealer portable and light weight, convenient for family use.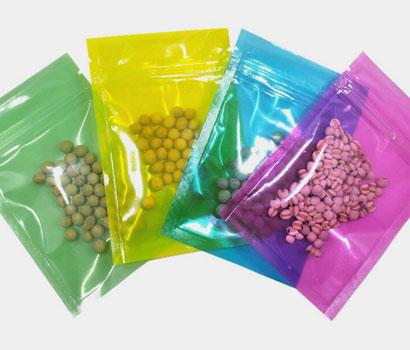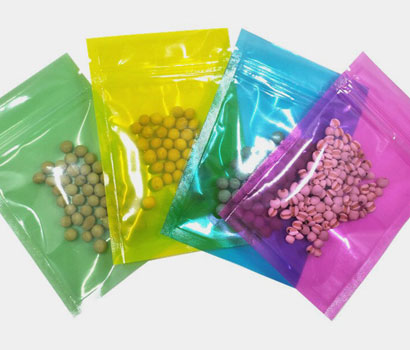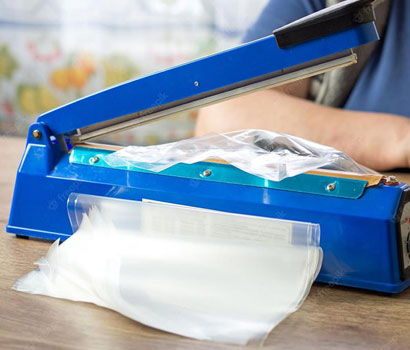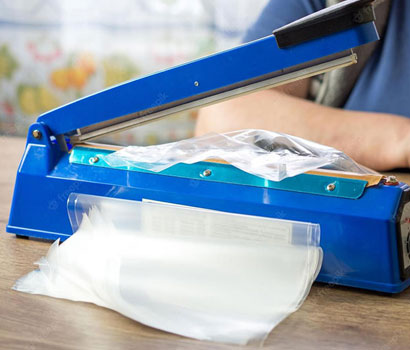 Allpack FS series lightweight impulse hand sealer contains 4 different models which include FS-200, FS-300, FS-400, FS-500, these different models of hand sealers have differences in power and sealing length. The hand sealers can realize instant, convenient and beautiful seal, the sealing temperature can be adjusted to adapt to different products. These hand sealers will consume low power during their working process, therefore, they are favored by various industries such as tea, food, pharmaceutical, agriculture, commodity and so on.
Fixed Micro Switch
Power-off Protection Device
Pure Copper Transformer
The FS-200C/300C/400C small sized hand sealer of Allpack is widely used to seal plastic bags, aluminum foil bags, kraft paper bags and so on, it is common in food, hardware, medicine, tea, beverage industries. The impulse hand sealer adopts impulse heat sealing, it can seal bags in a short time which is in the range of 0.2-1.3 second. It is small and portable, it is equipped with cutter so it can provide perfect packaging effect to products.
Low Power Consumption
Convenient&Economical
Compact Design
Allpack FS-200M/30OM impulse hand sealer with cutter is widely applied in food, apparel, beverage, chemical, commodity, medicine industries, etc. This hand sealer is semi automatic, it can heat automatically but it need a pressure to close it so that it can finish a sealing operation. The impulse hand sealer is designed compact and lightweight, it can be easily carried out and it is convenient to use.
Non-toxic&Environment-friendly
Easy Operation
Time Saving
Allpack FS-H Series metal construction impulse hand sealer can be used to seal storage bags, aluminum foil bags, brown paper bags, snack bags, tea bags and all kinds of plastic bags. The hand sealer can provide quick seal and keeps the products fresh.It is made of durable and high quality raw material, it has perfect performance and long service life. This hand sealing machine is lightweight and portable, it can be used in super market, family or factories.
Clear Control Panel
Easy To Operate
High Temperature Resistant
The FSC-220 impulse hand sealer with middle cutter of Allpack is small in size, it is portable and it occupies little space, it is ideal sealing equipment for most of people. This impulse hand sealing machine is equipped with middle cutter which is used to cut the mouth of bag after it is sealed. The hand sealer has low power consumption when it is working, with fast sealing speed and low energy consumption, it has high cost effective.
Airtight&Moisture-proof
Automatic Power Off Protection
Antibacterial Sealing
Hand Sealer : The Complete Buying Guide in 2023
Looking for a sealer who can help you in air tight packing? You can get this thing done by using a hand sealer which remains a top sealing technique in the modern world as well.
You can seal multiple products in two layers of a plastic packet however, hand sealer is not limited for only plastic packets sealing instead it can seal various other materials as well.
While reading this complete and informative guide you will learn how hand sealer is being used in different industries along with its impact in packaging industry.
Add a header to begin generating the table of contents
1.What Is A Hand Sealer?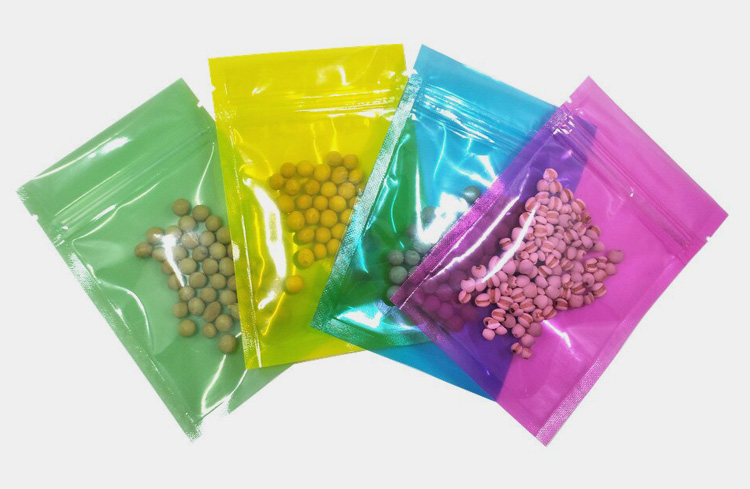 A hand sealer is a small, handheld device used to create a permanent, non-wax seal on paper or other materials. The device uses heat and pressure to create a durable, airtight seal. Hand sealers are popular for use in the printing and publishing industries, as well as for document protection.
A hand sealer is a tool that is used to create a permanent seal between two surfaces. It is also used in the construction industry to join two pieces of PVC pipe. The hand sealer is inserted into the open end of one pipe and pushed up the side until it meets the closed end of the other pipe. Then, the sealer is squeezed until it forms a tight fit. This makes it easier to connect the two pipes together.
Also, Hand sealers are used to secure objects with a tight seal. They are made out of multiple types of materials, including silicone, rubber, and vinyl. They come in different widths, so you can choose the one that is right for the job. Some hand sealers have interchangeable heads, so you can easily change the sealant if it starts to wear down.
2.How Hand Sealer Machine Works & What Is Its Main Impact In Sealing?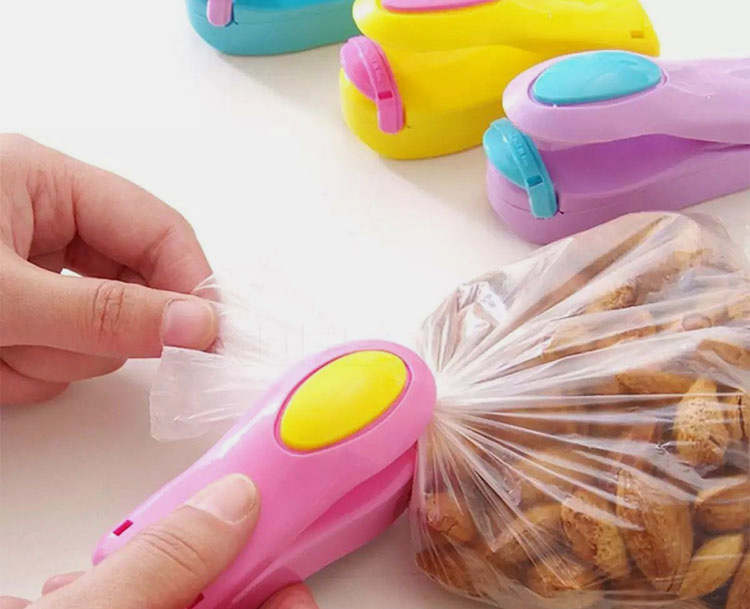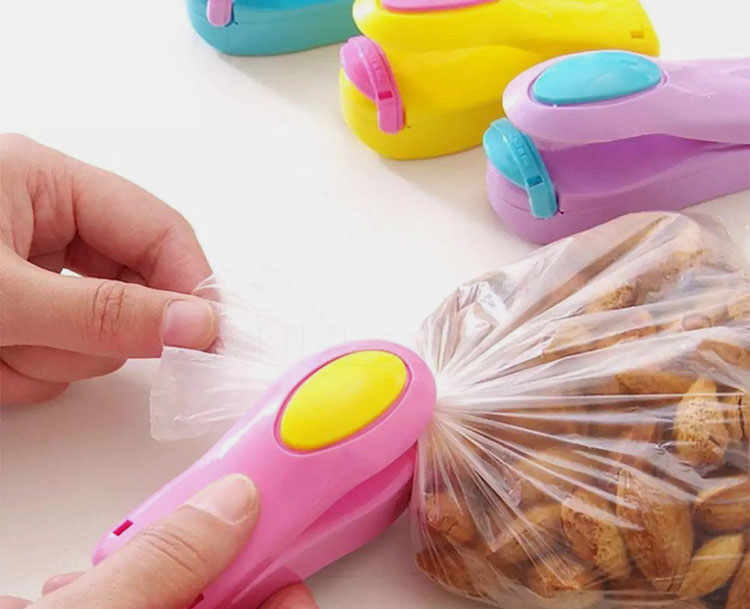 Mini Hand Sealing Machine
A hand sealer is a device used for sealing the ends of rolls of paper. The sealer consists of a barrel with a plunger at one end and a die at the other.
The die is pressed against the roll of paper, and when the plunger is depressed, the die cuts through the paper. This creates a permanent seal between the die and the paper.
These hand sealers have some resistance wire in them which creates heat. So, you should place the material inside this machine. This resistance wire sealed the material at the point.
After closing the machine, the heat creates pressure on the material to be sealed. So, this material fuses together.
It will take some seconds depending on the type of packaging material you are sealing. So, the material is packed now you can put out the material from the Hand Sealer.
Main Impact in Sealing
Basically, a hand sealer creates a great impact on sealing. It makes the work easier. The material can be packed easily by the hand sealer. The main impact of the sealing of these hand sealers is that it boosts the productivity level.
3.What Are The Advantages Of Hand Sealer In Different Applications?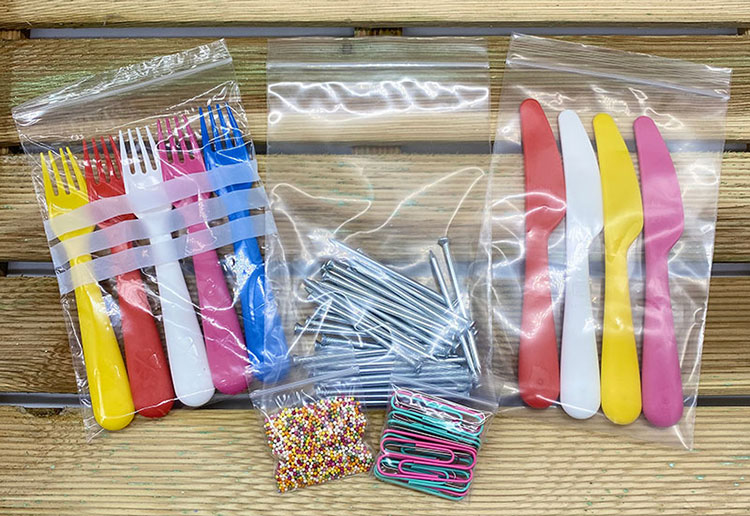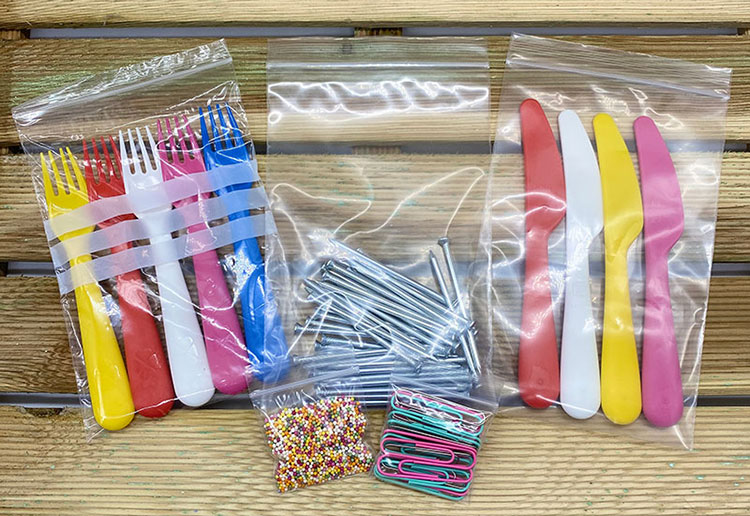 Packets made with Hand Sealer
Hand Sealer is a very popular machine used these days for sealing purposes. It helps you to seal your products in the bags and others.
If you have ever tried to seal a document with a regular ink pen, you know that it is difficult and oftentimes unsuccessful. Ink pens smudge the document and the seal becomes difficult to see. A hand sealer is a great option for sealing documents because it allows you to easily create a durable seal. Here are some advantages of using a hand sealer:
Makes Work Easy
The very first advantage of a hand sealer is that it is easier to create a seal than with a regular ink pen. So, it makes the work easier for you. You can easily seal every type of material with the hand sealer.
Less likely to Smudge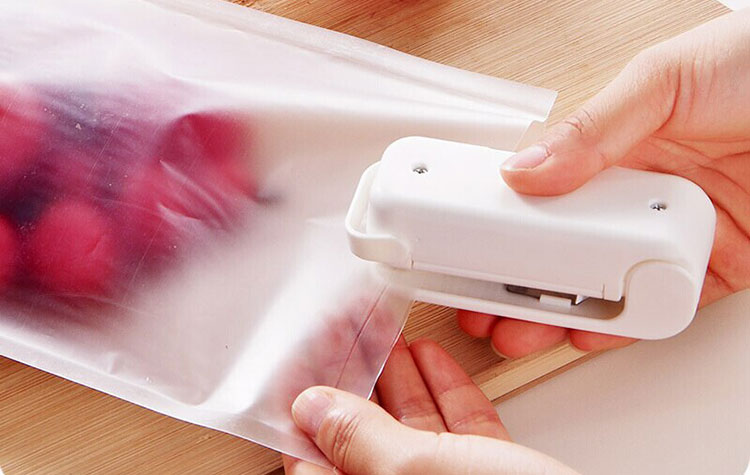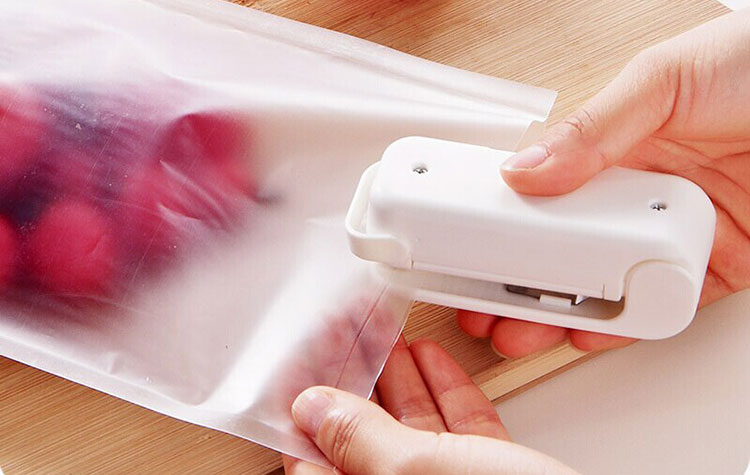 Mini Hand Sealer
The third and very important advantage of hand sealer is that it is very less likely to smudge the document.
Efficient in Sealing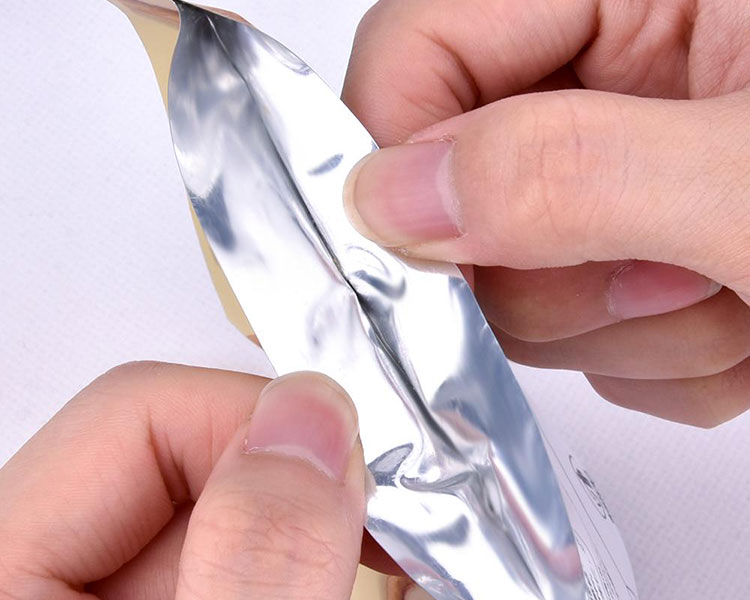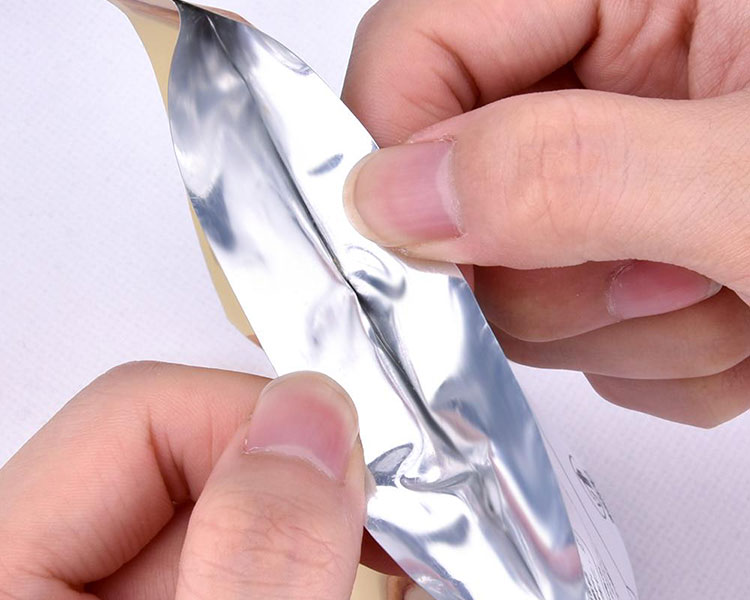 Efficient Sealing with Hand Sealer
The hand sealer is very efficient in sealing different kinds of products. The efficiency of the hand sealer makes it more advantageous on other machines.
So, the efficiency level is very high of this machine. It is unmatchable by the others.
4.Can You Seal A Pouch By Using A Hand Sealer?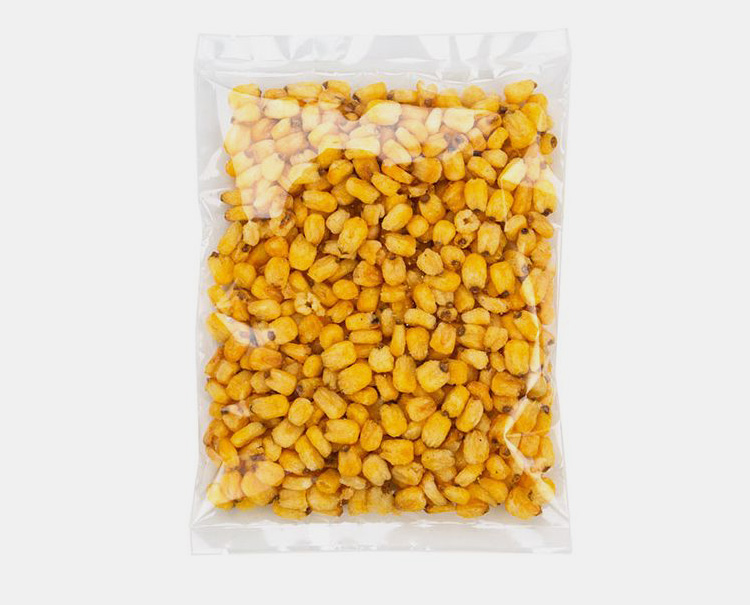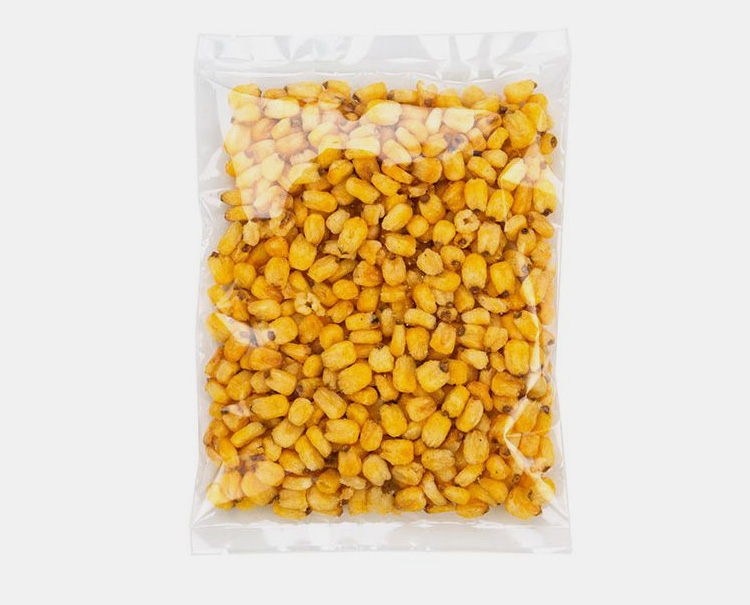 Many people are asking if they can seal a pouch by hand. The answer is yes, you can create pouches by hand sealer but it is not recommended.
Using a hand sealer can damage the pouch and may not be able to create a proper seal. Pouches that are designed for use with a hand sealer will usually have instructions on how to use them.
However, it is important to note that the hand sealer should not be used to make small or thin pouches since it could damage the fabric.
It is also important to note that the hand sealer should not be used for continuous sealing as this can lead to tears in the fabric.
When you want to seal a pouch with a hand sealer, you need to ensure that the hand sealer is properly positioned on the pouch.
You'll need to place the hand sealer against one edge of the pouch, and depress it so that it forms a small '0' with the edge of the pouch.
Then, you need to place your thumb over the small '0' and press down using your other fingers. Finally, you need to push the pouch away from you until it squeezes closed.
So, in this way you can easily seal the pouch with the hand sealer.
5.What Kind Of Materials Can Be Used With Hand Sealer For Sealing Purpose?
A hand sealer is a popular tool used in the manufacturing and food industry. It is a small, handheld machine that is used to apply a protective seal to food packages and other products.
The hand sealer has several different types of material that can be used to create seals.
Air-tight Silicon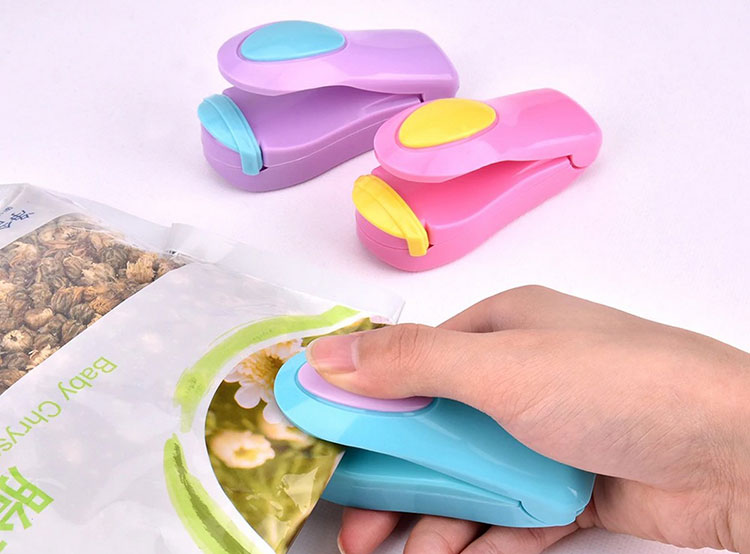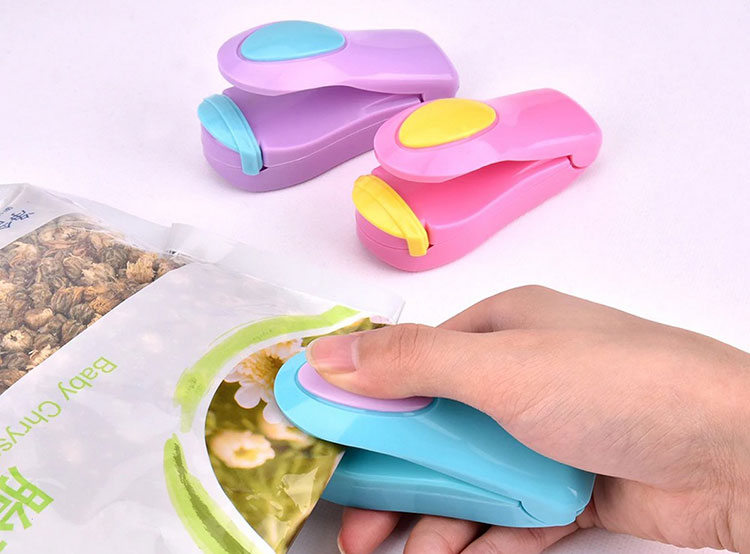 The most common type of material is air-tight silicone. This material produces a durable seal that is resistant to water and air infiltration.
Rubber Material
A Hand sealer is also used to seal the rubber material. This type of material can be easily sealed by a hand sealer.
Plastic Material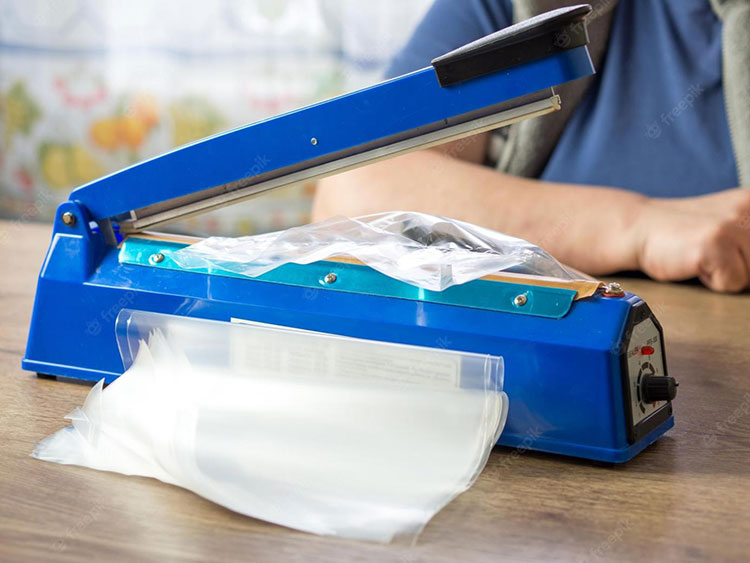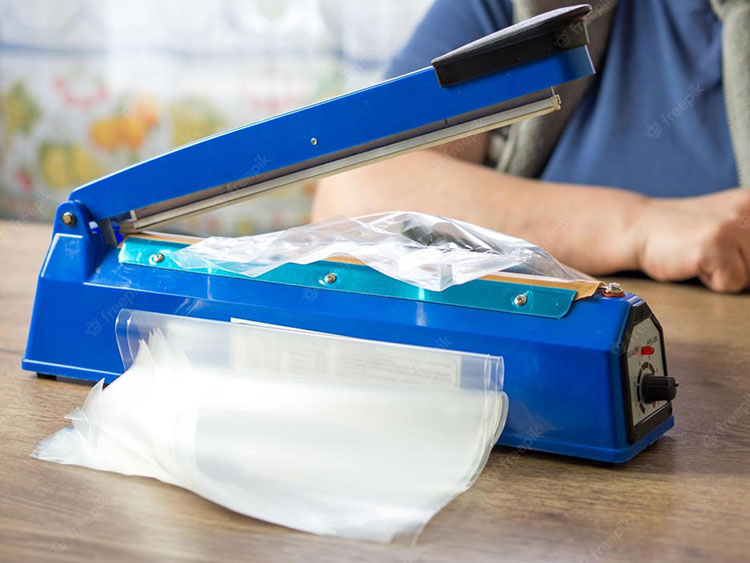 Plastic Material Hand Sealer
The other material that is sealed with a hand sealer is plastic material. So, the products of all types of plastic material can be sealed by it.
Food
In addition, a hand sealer is also used to seal the different types of food material. So, it is very popular in the food industries to seal the food items like cheese and meat.
Medical Supplies
Hand sealer is widely used in medicine companies for sealing different types of medicines. It also provides safety to the medicine during sealing. So, there is very less chance of damage during sealing.
Oil Material Products
The oil material products can be easily sealed by the hand sealer. You have to just simply press the sealant onto the material and then press the lid closed. By doing this you can seal oil material products.
6.What Is Impulse Sealer?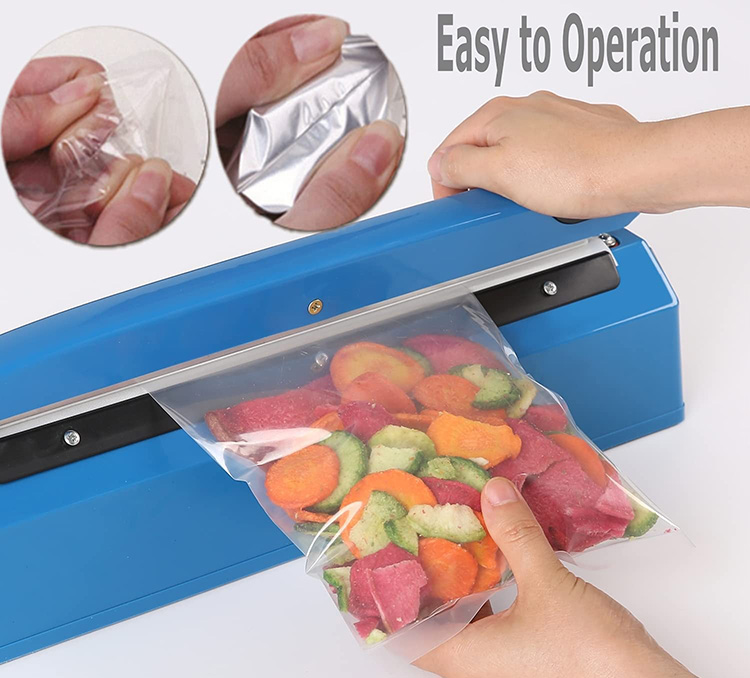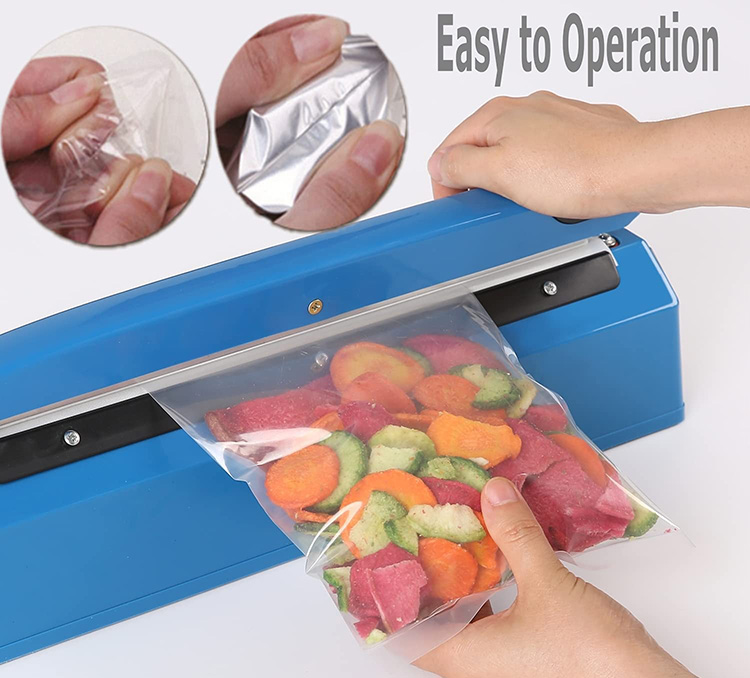 Sealing different items in a plastic film is not a big deal when you have an impulse sealer which is a sealing and packaging electric machine.
An impulse sealer simply works with a plastic film to pack different edible items as well as other products. A thick form of plastic film is used during the packaging and sealing because it will prevent your food or any other packed item from outer environment.
After the usage of hand sealer in different industries impulse sealer is the one that comes very handy to be useful for different industries for plastic packaging and sealing.
7.Differentiate Between Hand Heat Sealer And Impulse Sealer?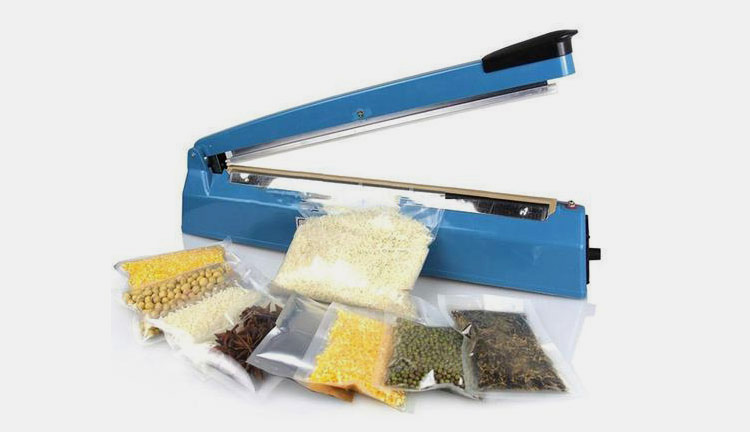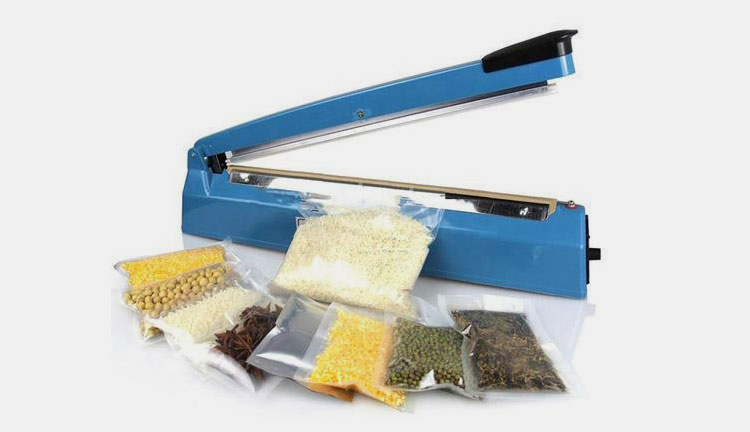 Impulse Sealer
Hand sealers and impulse sealers are both types of sealing machines that can be used to seal small gaps and crevices in materials.
However, there are some key differences between the two machines that you should be aware of if you're planning on purchasing one.
Hand sealers work by heating up the surface that you're trying to seal with heat from an electric or gas furnace. This creates a vacuum inside the machine, which causes the material to adhere to the surface.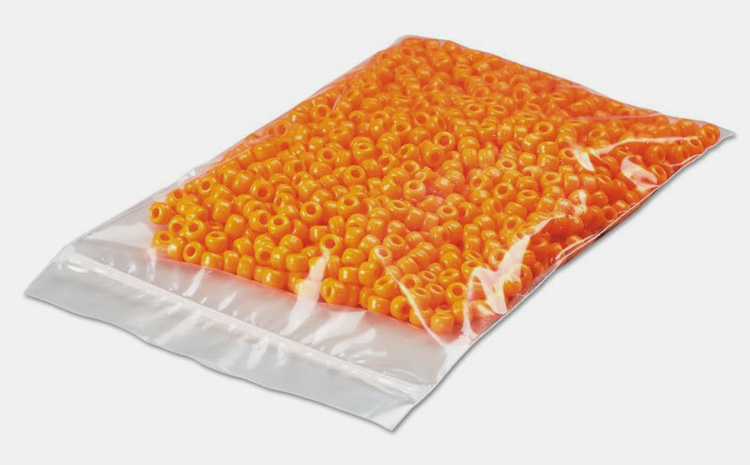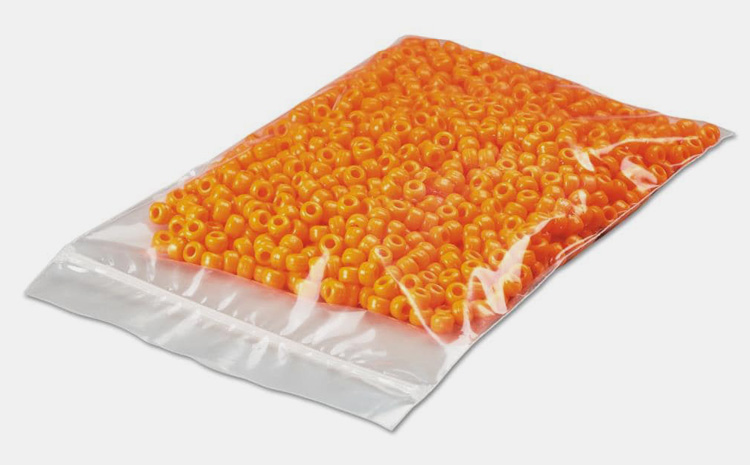 Overall, hand sealers are less expensive than impulse sealers, but they tend to require more training and experience to use effectively. If you only need to seal small gaps and crevices, an impulse sealer might be a better choice for you.
Hand sealers are used to seal small packages or envelopes. While on the other hand, impulse sealers are best for sealing large items like vegetables.
Hand sealers are usually gentler and can be used on delicate materials, whereas impulse sealers can be more effective and faster while sealing large items. Ultimately, it depends on you which type of sealer you prefer.
Also, the hand sealers are very less aggressive compared to the impulse sealers, so they are a good option if you do not need an airtight seal.
Impulse Heat Sealer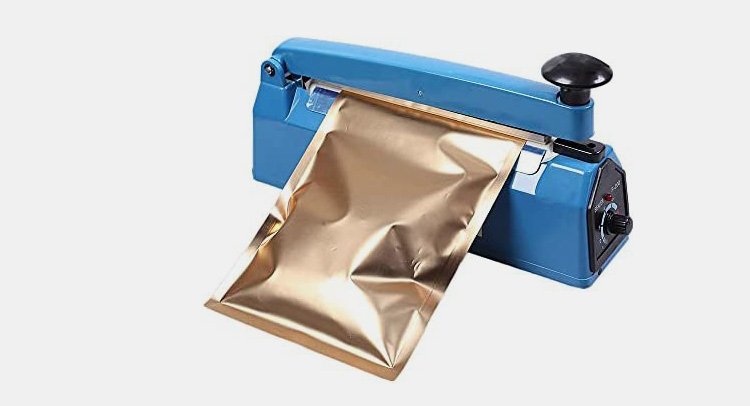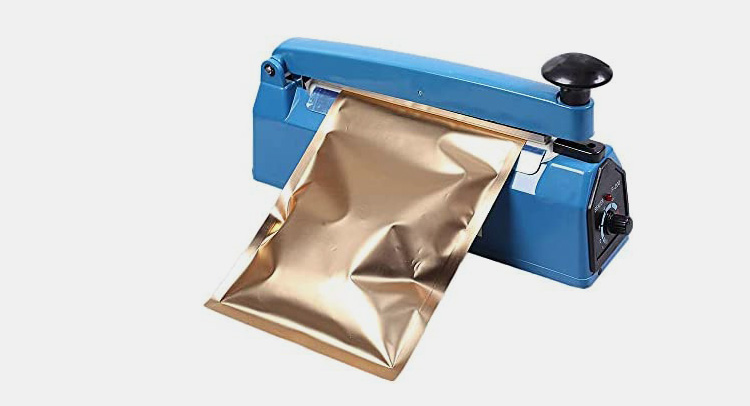 Impulse sealers work in a similar way, but they use air pressure instead of heat. This pressure creates a vacuum which causes the material to adhere to the surface.
Usually, an impulse sealer uses the heating impulse to seal different kind of products in a plastic film an impulse is first heated you can think it like a metal wire which get hot when the electricity passes through it.
When the impulse wire gets heated it melts the upper layer of the plastic and put it on the other in order to make the seal vacuum free.
8.How Much Heat Temperature Is Used In Hand Sealer?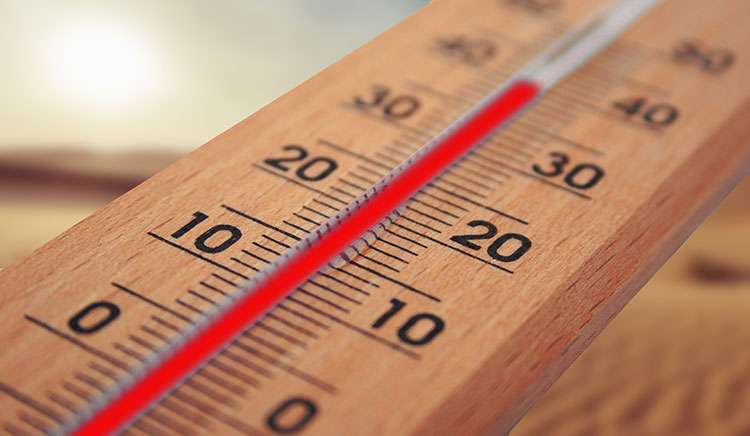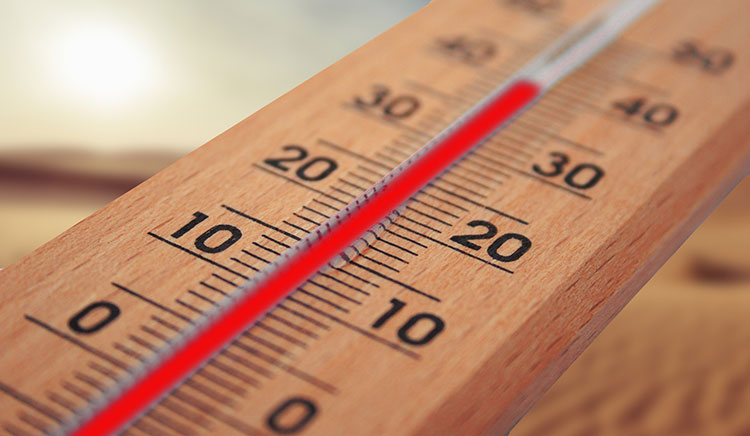 Temperature
Hand sealers come in all shapes and sizes, with heat ranges that range from around 300 degrees Fahrenheit to over 1,000 degrees Fahrenheit.
What heat temperature is used in a hand sealer depends on the specific model, but generally speaking, the higher the heat range, the greater the heat intensity.
In order to maintain consistent quality and avoid damaging your product, it's important to use the correct heat temperature for your hand sealer.
When using a hand sealer at a lower heat range (300 degrees to 350 degrees Fahrenheit), you'll need to use more intense heat in order to achieve a strong seal.
This is because the hand sealer won't be able to produce as much heat as a hand sealer that operates at a higher heat range (350 degrees to 500 degrees Fahrenheit).
Additionally, you'll need to use more intense heat if you're using a hand sealer with a wide temperature range (500 degrees Fahrenheit or greater).
If you're using a hand sealer with a narrow temperature range (300 degrees Fahrenheit or less), you'll need less intense heat in order to achieve a strong seal.
It's important to remember that using too much intense heat can damage your product.
9.Why You Should Prefer Hand Sealer Over Other Sealing Machines?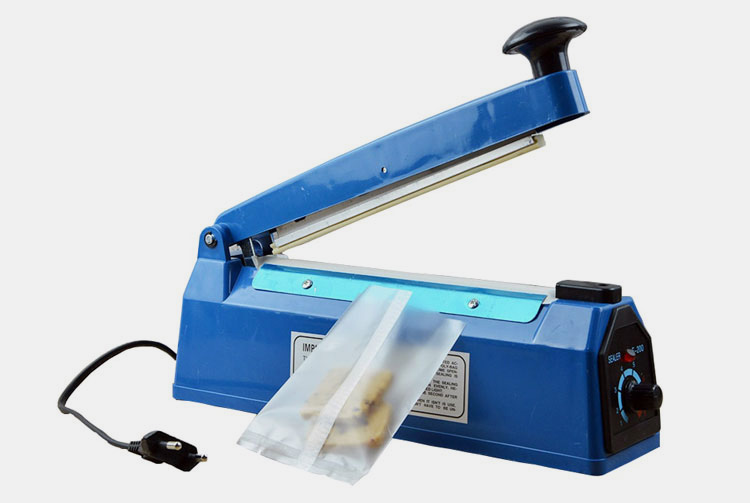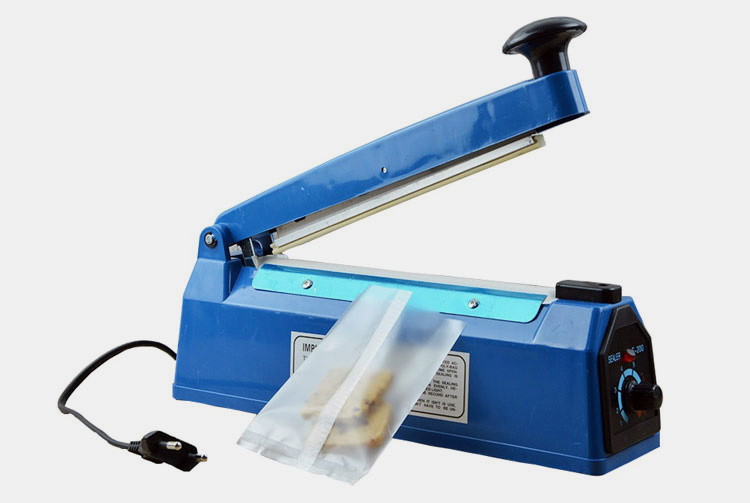 Hand Sealers
There are various reasons why you should prefer a hand sealer over other types of sealing machines.
For one, it is much faster and easier to use. You can also control the amount of pressure that is applied, which is important for delicate documents.
In addition, hand sealers are often less expensive than other sealing machines. They are also versatile and can be used for a variety of applications.
Hand sealers are preferred because they allow for more personalization of products.
10.How To Handle Common Problems While Working With Hand Sealer?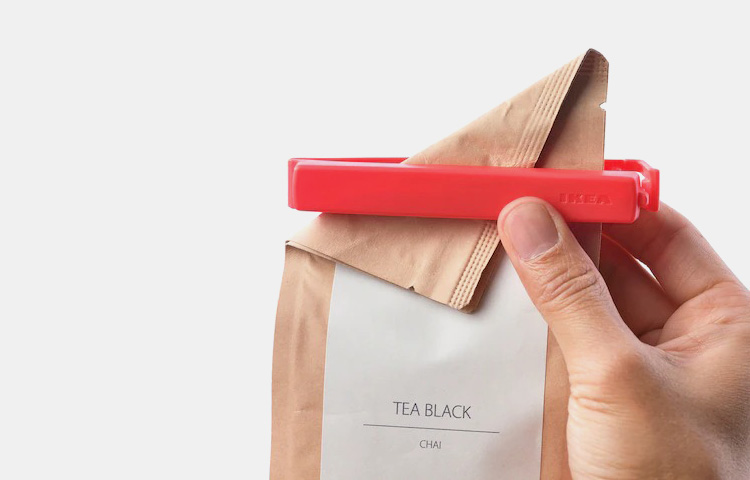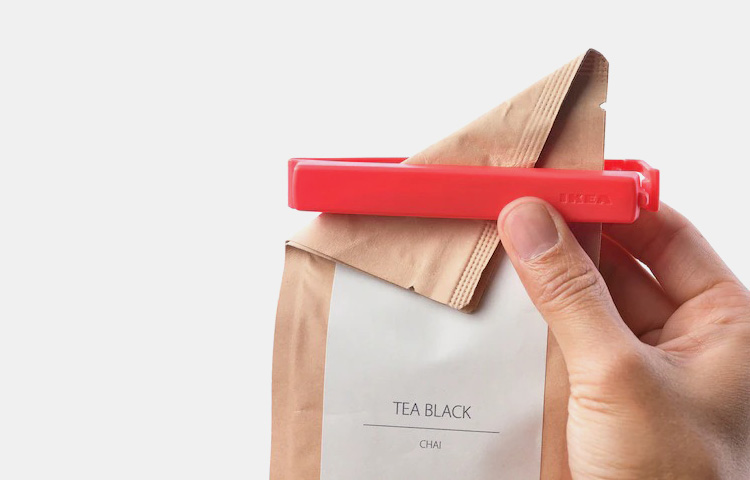 If you are having trouble getting a good seal with your hand sealer, there are a few things you can try. Here is a guide which will help a person in troubleshooting common problems while using a hand sealer:
When the surfaces of the material are not adhering properly
If hand sealers being used copiously there can be a buildup of dirt and sludge between the bars. To solve this problem, make sure that the surfaces you are sealing are clean and dry. If they are not, the sealer may not adhere properly.
Seal is easily being pulled apart
If the surfaces are clean and dry but you are still having trouble getting a good seal, I can be because the temperature is not set correctly. You can try increasing the heat setting on your sealer. This will help to melt the plastic more evenly and create a better seal.
Material Compatibility Problem


If you find that your hand sealer is not sealing properly, there are a few other things you can do to troubleshoot the problem. Then, check to see if the film or bag you are using is compatible with your hand sealer. If it is not, this could be causing the problem.
When one encounters some problem with the blade
Another thing to check is the blade on your hand sealer. Over time, the blade can become dull and this can cause problems with sealing. You can either replace the blade or sharpen it yourself to fix this issue.
11.How Can You Choose Best Hand Sealer For Your Business?
There are a few things to consider when choosing the best hand sealer for your business. These things are as follows:
Size of the Unit
The first is the size of the unit. You'll need to decide how large of a sealing area you require and then find a model that matches those dimensions.
Type of Material You Want to Seal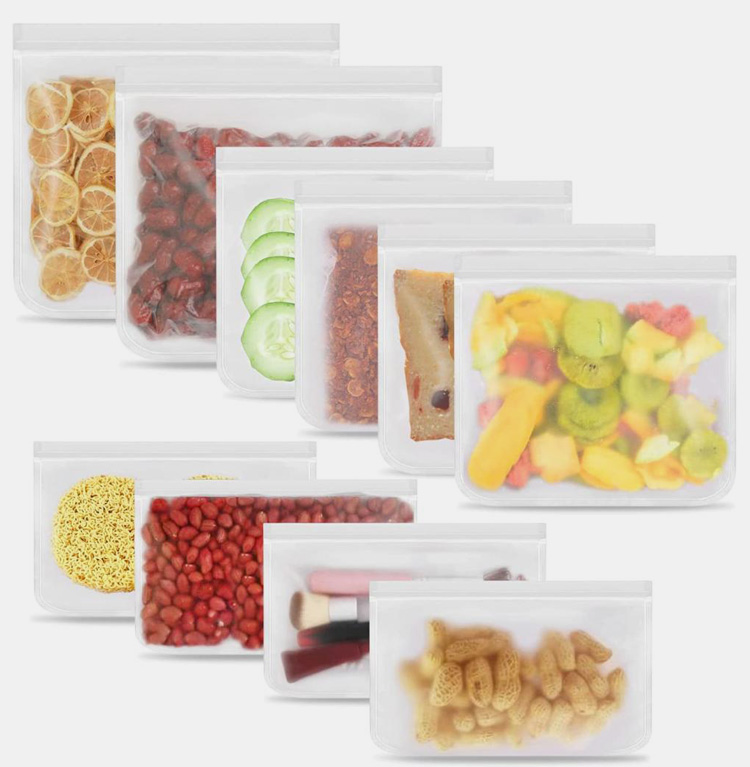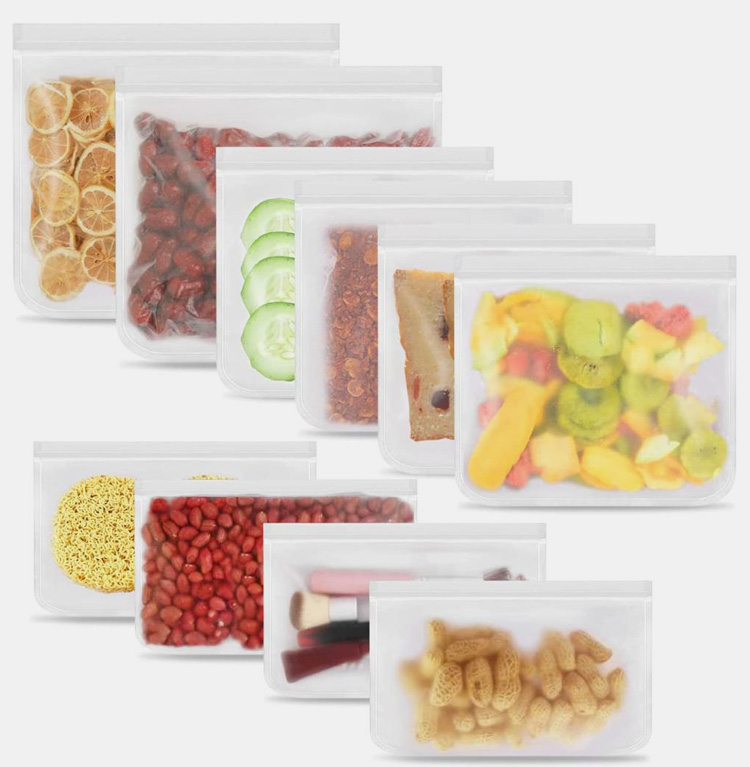 Another important factor is the type of material you'll be sealing. Some sealers work better with certain materials than others, so it's important to choose a sealer that's compatible with the items you'll be sealing.
For example, if you run a bakery, you'll need a sealer that can handle dough and icing. If you have a packaging business, you'll need a sealer that can handle different types of materials.
Speed of hand Sealer
Additionally, you'll want to consider the speed of the sealer and how many items you'll need to seal per hour. Faster units will obviously be more expensive, but if you have a high volume of items to seal, they may be worth the investment.
Special Features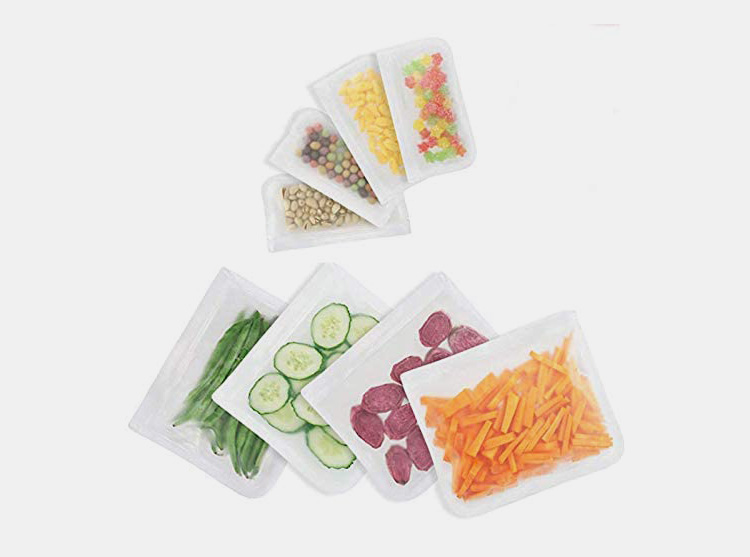 Moreover, take into account any special features that might be important to your business, such as an automatic feeder or built-in cutter. By taking all of these factors into consideration, you can be sure to choose the best hand sealer for your business needs.
Price of hand Sealer
Sealers can range in price from around $30 to over $1,000. Choose the one that fits your needs and budget best.
By taking all of these factors into consideration, you can be sure to choose the best hand sealer for your business needs.
Conclusion
In conclusion, hand sealers are one of the most convenient sealing accessary to protect your items from environmental changes and keep them bacteria free. They are also very easy to use, and you will be able to get the most out of them by following the instructions that are provided with each model. Thanks for reading!
CONTACT US
Tell us your raw material and project budget to get quotations within 24 hours.
WhatsApp:+86 18171018586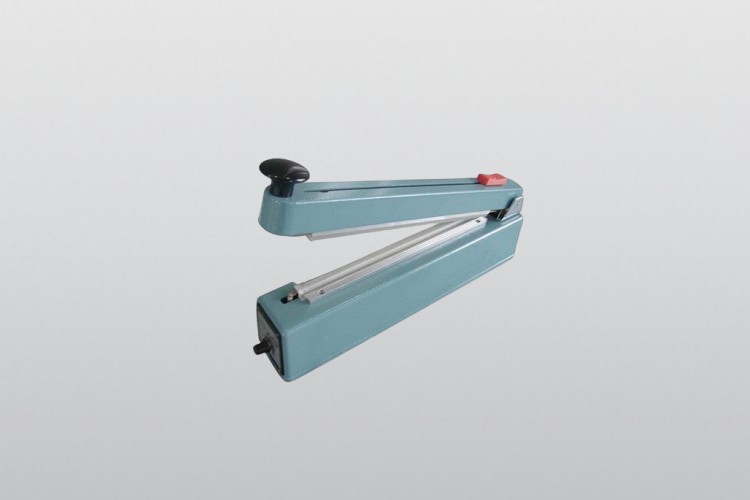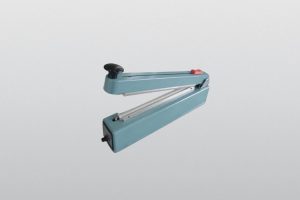 Tell us your material or budget, we'll reply you ASAP within 24 hours