Shrinkwrap Machinery:The Complete Buying Guide in 2023
The way industrial facilities handle their packaging needs has evolved dramatically in recent years, and now shrinkwrap machinery is a must-have piece of equipment. From protecting products from moisture to preserving freshness on food items, shrink wrap offers versatile solutions for many businesses.
So, suppose you are considering investing in a professional-grade wrapping solution but need to figure out what type of machine is right for your facility's needs and budget. In that case, this comprehensive guide will walk you through all the ins and outs of buying shrink wrap machinery in 2023. In this article, we'll discuss everything from the types of machines available to expected prices per model around the world – so that you can make an informed purchase decision.
1.What Is A Shrinkwrap Machinery?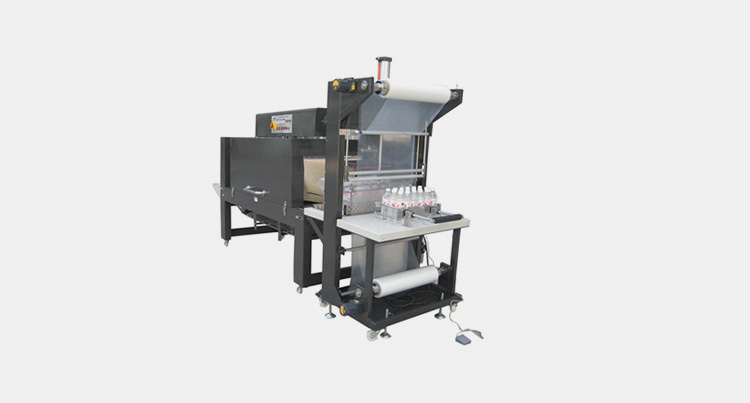 Shrinkwrap machinery is a type of packaging equipment that is used to enclose products in plastic film. The shrinkwrap film is heated then cooled, causing it to form tightly around the product, shrinking it and creating an air-tight seal. This makes the product tamper-proof and helps protect it during shipping and storage.
Shrinkwrap machinery is used for packaging everything from food and beverages to electronics, pharmaceuticals, and other items. It helps keep products fresh and secure until they reach their final destination. Shrink Wrapping also makes it possible to bundle multiple items together for easier shipping, handling, and storage. It's a versatile packaging solution that can help reduce costs and increase efficiency. Shrinkwrap machinery is a great choice for businesses that want to protect their products during shipping and storage.
2.What Are The Components Of A Shrinkwrap Machinery?
The components of a shrinkwrap machinery can vary depending on the exact model and manufacturer, but typically include some or all of the following:
Film roll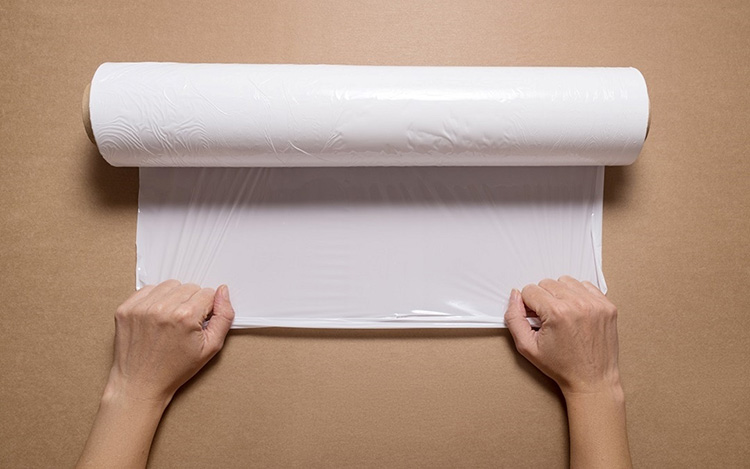 The Film Roll is essentially a large spool of plastic film that is fed through the machinery to wrap products inside it. Depending on your needs, there are various types of films available, including polyethylene, PVC, and others.
Heat source
This component creates the heat needed to shrink the film. Depending on the model and manufacturer, this can be a hot air generator, an electric coil or a steam tunnel.
Film unwind station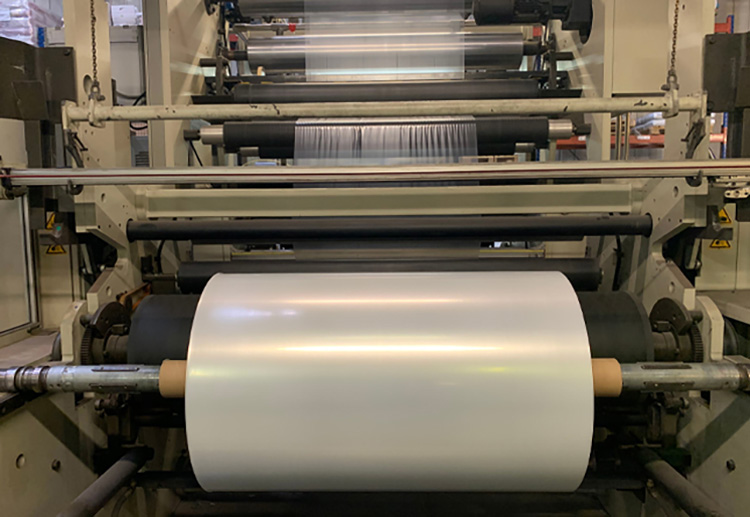 The station holds and dispenses the roll of plastic film for wrapping. It may also have an adjustable tension control to keep it taut as it feeds it into the shrinkwrap machinery.
Sealing station
The station seals the plastic film around the product and may also include rotation or pivoting capabilities to provide a secure seal. The sealing station is typically heated, allowing it to melt and fuse the edges of the film together.
Shrinking tunnel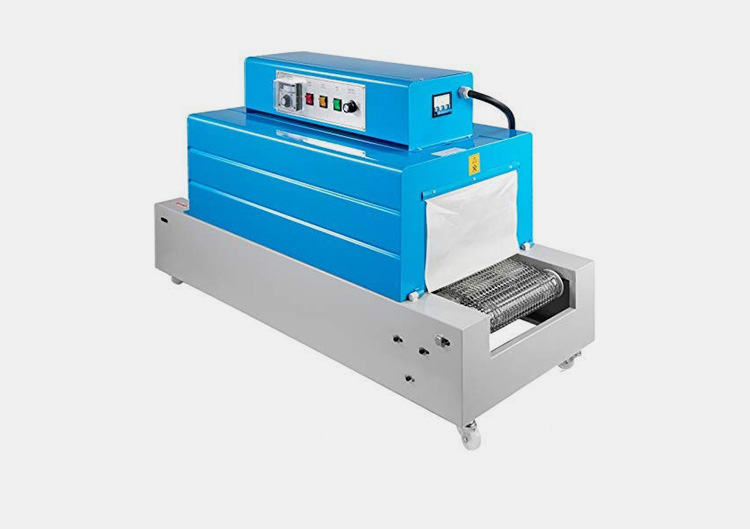 A shrinking tunnel is usually a heated tunnel in which the heat source (such as hot air) passes through, shrinking the plastic film around the product. Depending on the size and shape of the product, there may be additional fans or blowers inside to help evenly distribute the heat.
Cooling station
This component cools down the sealed and shrunken plastic film, allowing it to set and keep its shape. This is typically followed by a conveyor belt that moves the shrink-wrapped product away from the shrinkwrap machinery.
Conveyor system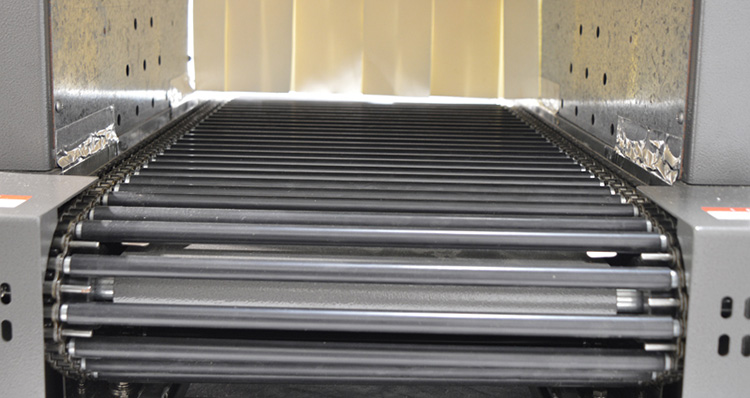 Conveyor System is a series of rollers and other moving parts that help move the product or package through the machinery for wrapping. It's composed of an input conveyor, output conveyor, and shrink tunnel.
3.How Does A Shrinkwrap Machinery Work?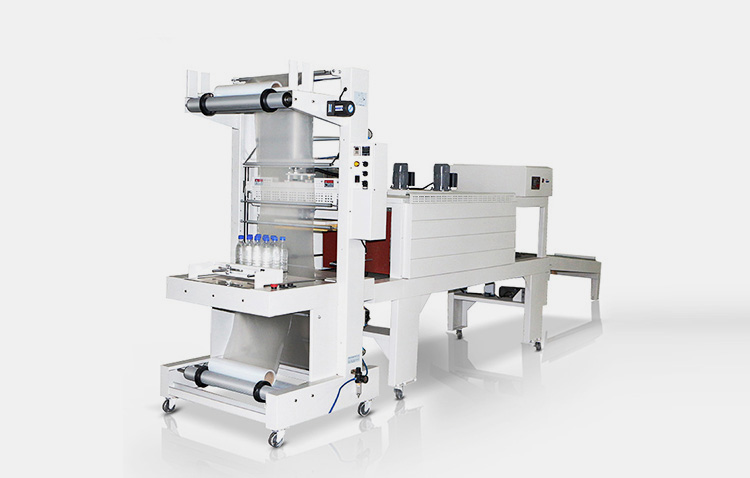 Shrink wrap machinery is an automated system used to package items in plastic film. The machinery typically works by heating the plastic film until it shrinks and conforms tightly around the item being packaged. The process usually involves feeding a sheet of shrink wrap over or around the item, then using a heat source such as hot air or an electric heat gun to shrink the plastic film and wrap it tightly around the item.
Once the plastic has shrunk, it is then sealed using a heat sealer. The end result is a secure package with an attractive finish that can withstand external shocks and protect its contents from dirt, dust, moisture and other environmental factors. Shrink wrap machinery is often used in the retail and manufacturing industries, but can also be used for gift wrapping and other applications. Using a shrink wrap machinery to package items is usually faster, more efficient and cost-effective than manual packaging methods. Additionally, it ensures consistent results every time.
4.What Are The Applications Of A Shrinkwrap Machinery?
A shrinkwrap machine is a type of machinery that is used to package products in a transparent, shrinkable plastic film. It is commonly used in many industries, including food and beverage, consumer goods, retail, medical supplies, electronics and industrial manufacturing.
Food and beverage industry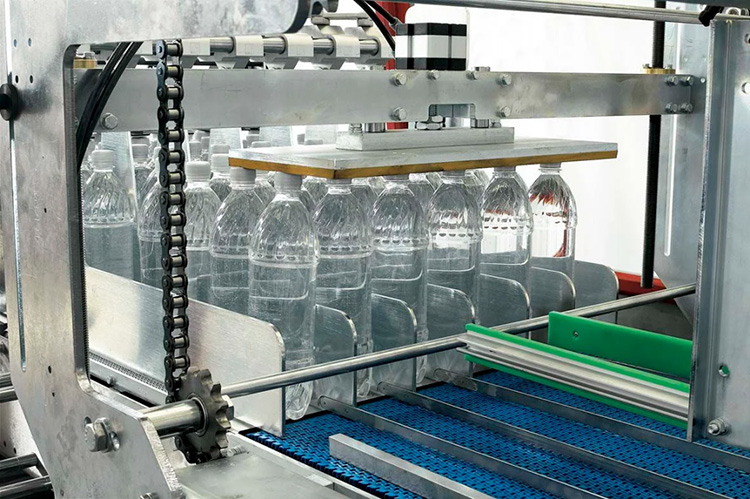 In the food and beverage industry, shrinkwrap machines are used to package a variety of products such as jars, bottles, cans, cartons and trays. The machine seals the product in a plastic film which is then shrunk around the item creating an airtight seal that keeps items fresh for longer. This helps protect against contamination and reduces spoilage.
Consumer goods industry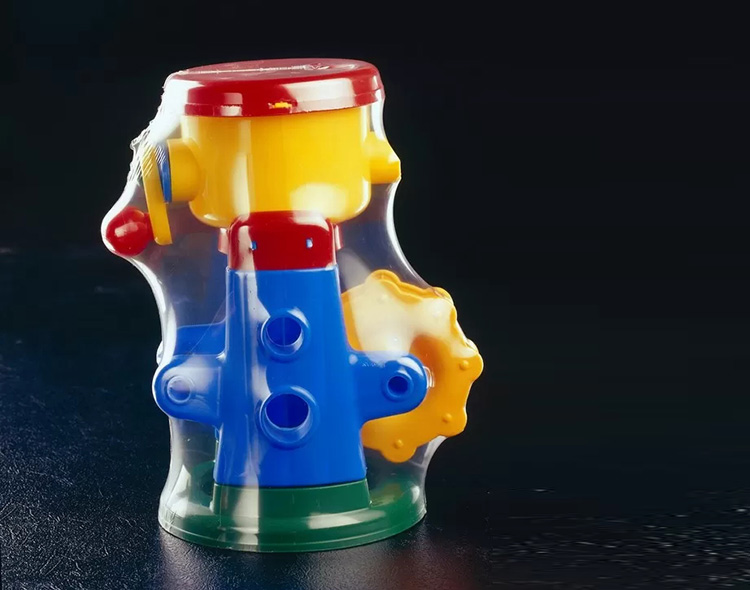 In the consumer goods industry, shrinkwrap machines are used to package items such as clothing, toys, home furnishings and electronics. The advantages of using a shrinkwrap machine for these items include improved product visibility, added protection during shipping and improved tamper resistance.
Electronics industry
Shrinkwrap machinery is also used in the electronics industry. These machines are used to package circuit boards, electrical components and other electronic products. The use of shrinkwrap machinery provides a high level of protection against damage, dirt and dust which helps ensure the integrity of fragile electronic components.
Medical supplies industry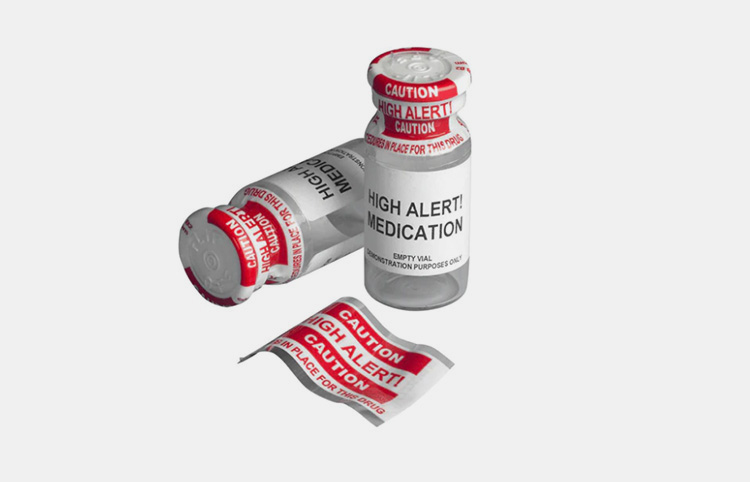 The medical supplies industry also makes use of shrinkwrap machines to package a variety of products such as syringes, vials and medical instruments. This helps protect items from contamination and makes them easier to store, transport and use.
Cosmetic Industry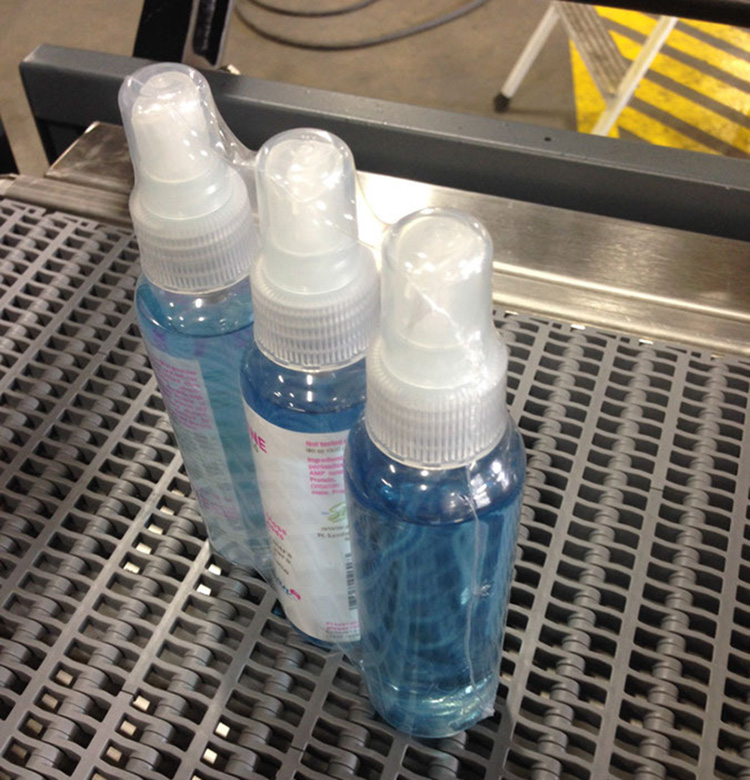 A shrink wrap machinery is one of the most important pieces of equipment in any cosmetic manufacturing facility. It allows you to package products such as bottles, jars, and tubes in a safe and efficient manner.
Industrial manufacturing industry
Lastly, shrinkwrap machines are also used in industrial manufacturing for packaging heavy items such as metal sheets, steel coils and parts. This helps protect the items from damage and dust during transport. Additionally, shrinkwrap machines can also be used to package large machinery parts such as engines and pulleys.
5.What Are The Advantages Of Using A Shrinkwrap Machinery?
Increased Efficiency
Shrinkwrap machinery is designed to increase efficiency in the packaging process. With high speed and precision capabilities, you can quickly package large volumes of items securely and accurately. This reduces production time and labor costs so you can maximize profits.
Durability

The shrink film used in shrinkwrap machines has a high-strength rating, meaning it can withstand the rigors of shipping and handling. This ensures your products arrive at their destination in pristine condition.
Consistent Results
One of the major advantages of using shrinkwrap machinery is that it provides consistent results. Manual wrapping can often lead to quite varied results, depending on the skill and experience level of each operator. However, with a machine you can be sure that every product will be securely wrapped in an even manner.
6.Are There Different Types Of Shrinkwrap Machinery Available?
There are several different types of shrinkwrap machines available, each with its own benefits and drawbacks. Here's a quick look at some of the most common types:
Semi-Automatic Shrinkwrap Machines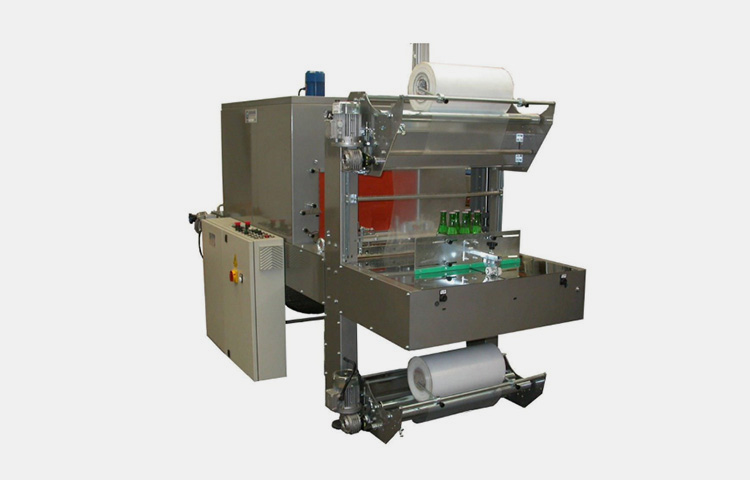 These machines are designed to be operated with minimal effort, and require the operator to manually place products inside the shrink bags prior to sealing and shrinking. They're ideal for smaller scale operations that don't need a heavy duty machine, as they usually have limited speeds and features.
Automatic Shrinkwrap Machines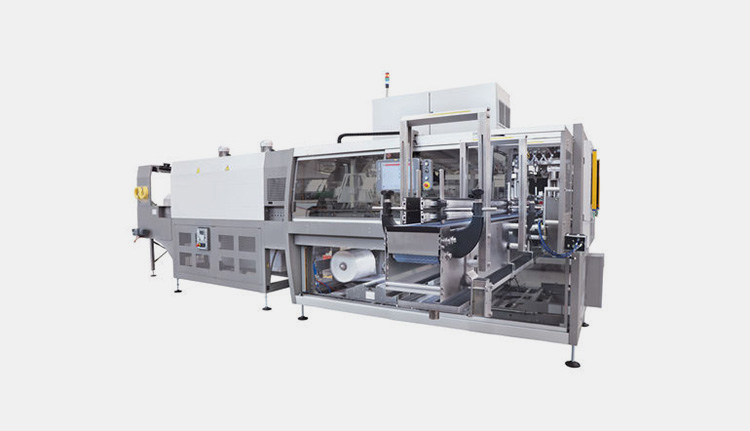 As the name suggests, these machines are designed to automatically shrink wrap products without any operator involvement. They're typically faster than semi-automatic models and can accurately package multiple items at once, making them ideal for high-volume operations.
Manual shrinkwrapping machines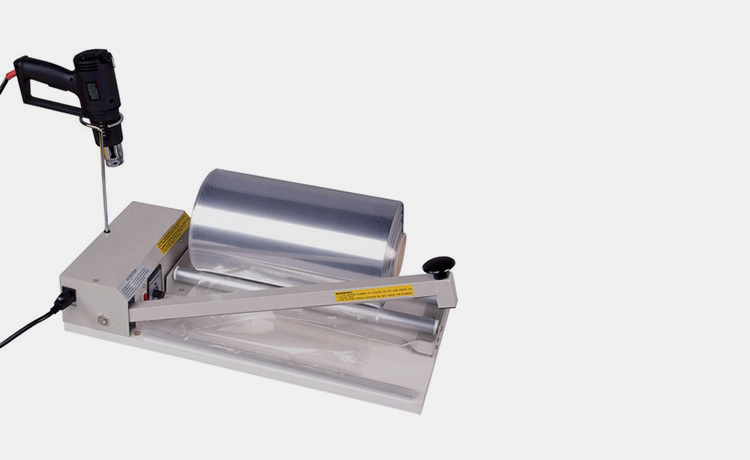 These machines are the simplest and least expensive option and require an operator to manually place products in bags, seal them and then shrink with a heat gun. This type of machine is ideal for low-volume operations.
7.What Is The Difference Between Automatic And Manual Shrink Wrapping Machinery?
When it comes to shrink wrapping machinery, there are two main types: manual and automatic. Manual machines require an operator to manually feed products into the machine and guide them through the process. This type of machine is usually more affordable than its automatic counterparts, but requires more labor and attention to detail.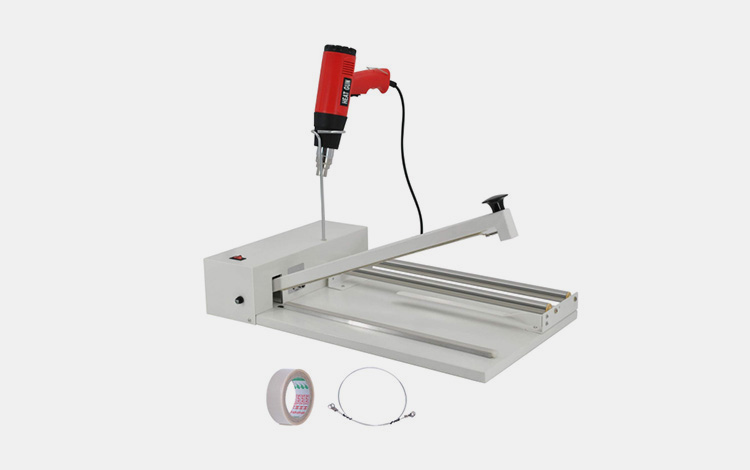 Automatic shrink wrap machines are usually more expensive than manual machines but require less labor. Automatic machines are designed to feed and move products through the process autonomously. These machines are typically faster and offer higher levels of accuracy and consistency, although their cost can be prohibitive for some businesses.
Another important difference between the two types of machinery is that manual shrink wrap machines generally require the use of shrink film with a lower gauge than the one used in automatic machines. This is because manual machines are typically less precise and therefore require more forgiving film (i.e., thinner and weaker). On the other hand, automatic shrink wrap machines can be calibrated to handle thicker, more robust films.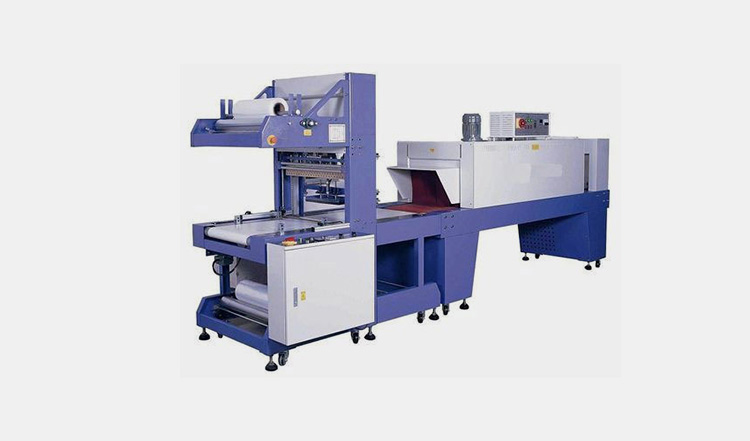 Overall, both types of shrink wrap machinery can be useful in different scenarios and applications. Manual machines are often the best choice for businesses that don't need extremely high levels of precision or speed, while automatic machines are typically a better fit for operations requiring more accuracy and speed. However, it's important to consider all factors when making a decision regarding shrink wrapping machinery, as the right choice can make the difference between success and failure.
8.How Is A Shrinkwrap Machinery Different From Standard Shrinking Machines?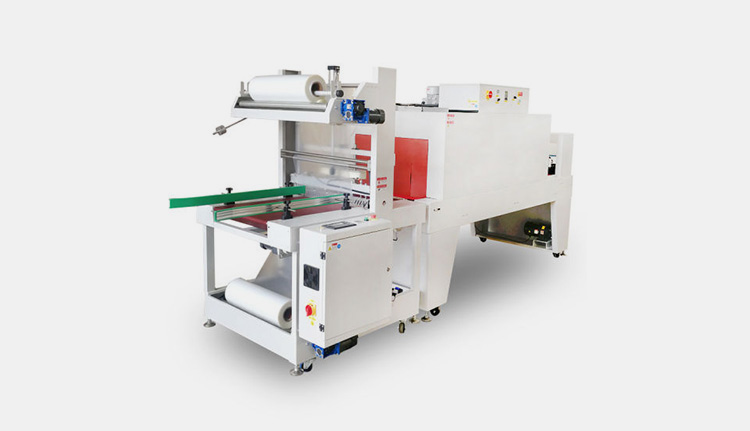 Shrinkwrap machinery is different from standard shrinking machines in a number of ways. For one, shrinkwrap machinery uses plastic film that is heat-shrunk around the product to be packaged and sealed. This produces an airtight seal that protects the item and helps to reduce spoilage or damage. Standard shrinking machines, on the other hand, use a heat gun to shrink a pre-cut size of plastic wrap around the product. This often doesn't create as tight a seal and can be susceptible to damage.
In addition, shrinkwrap machinery is more efficient than standard shrinking machines because it allows for faster wrapping and sealing of items, due to its automated operation. It also eliminates the need for manual cutting and handling of plastic wrap. This makes it ideal for large-scale production, where speed and efficiency are essential.
Finally, shrinkwrap machinery also offers greater versatility than standard shrinking machines. It can be used to package almost any shape or size of product, while standard shrinking machines are limited to wrapping around smaller, more uniform products. This makes it ideal for a wide variety of applications.
In summary, shrinkwrap machinery is different from standard shrinking machines in that it offers better sealing and efficiency, as well as greater versatility. It is an invaluable tool for businesses looking to maximize their production capabilities while ensuring the quality and safety of their product packaging.
9.What Types Of Products Can Be Shrinked By A Shrinkwrap Machinery?
Shrinkwrap Machinery offers a variety of solutions for shrink-wrapping products. Here are some examples of the types of products that can be shrink-wrapped with a Shrinkwrap Machinery:
Juice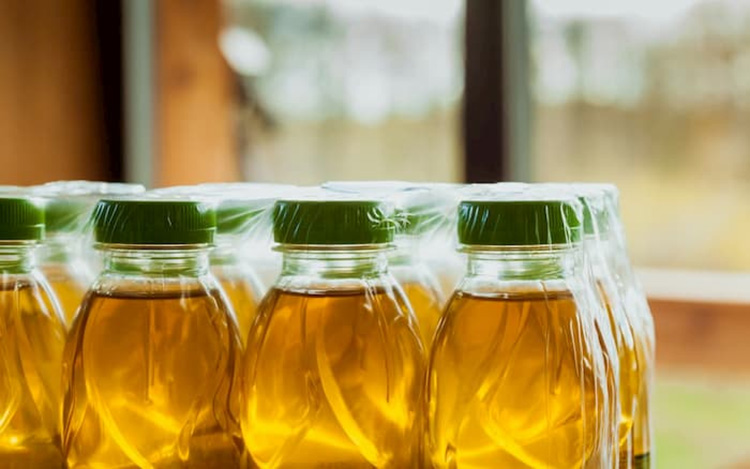 A Shrinkwrap Machinery can be used to shrink-wrap individual bottles of juice, as well as multiple packages of juice in a plastic wrap. This helps preserve the contents and protect them from damage during transport or storage.
Chocolates
Chocolate bars and boxes of chocolates can be shrink-wrapped with a Shrinkwrap Machinery. This helps keep the contents fresh and secure during shipping or storage.
Books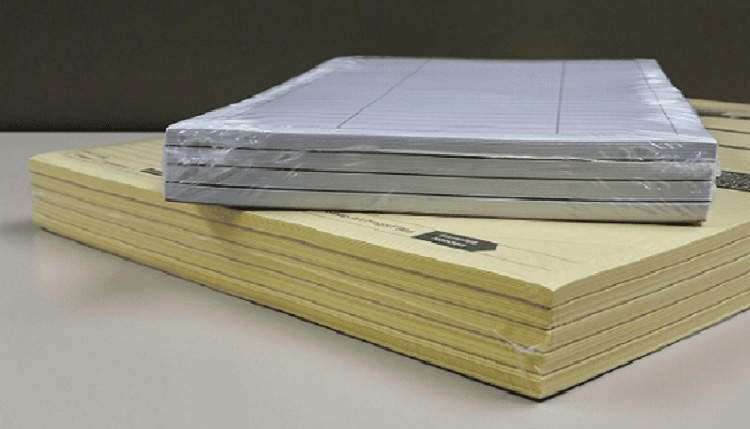 Many bookstores and publishers employ Shrinkwrap Machinery to shrink-wrap books prior to shipping or delivery. It protects the contents from moisture, dust, and other damage.
CDs and DVDs
CDs and DVDs can be shrink-wrapped with a Shrinkwrap Machinery. This helps protect the contents from scratches, dirt, and moisture.
T-shirts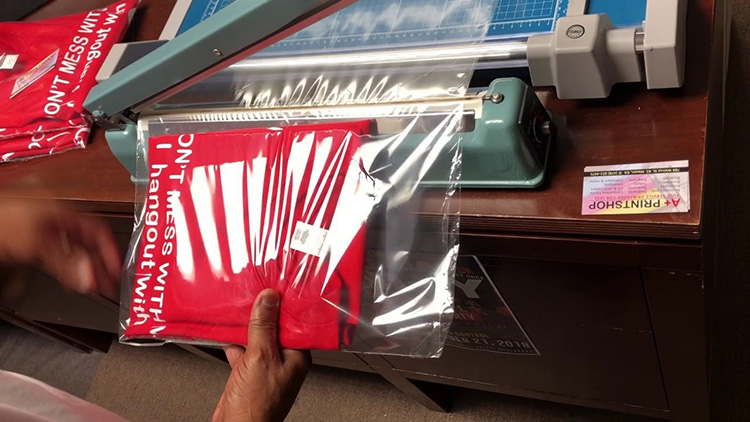 Another application for Shrinkwrap Machinery is in shrink-wrapping t-shirts. This helps ensure that the shirt remains pristine during shipping and storage.
Veterinary Medicine
Many veterinary medicines come in individual bottles or boxes that can be shrink-wrapped with a Shrinkwrap Machinery to protect them from moisture, dust, and other forms of contamination.
Industrial Lubricants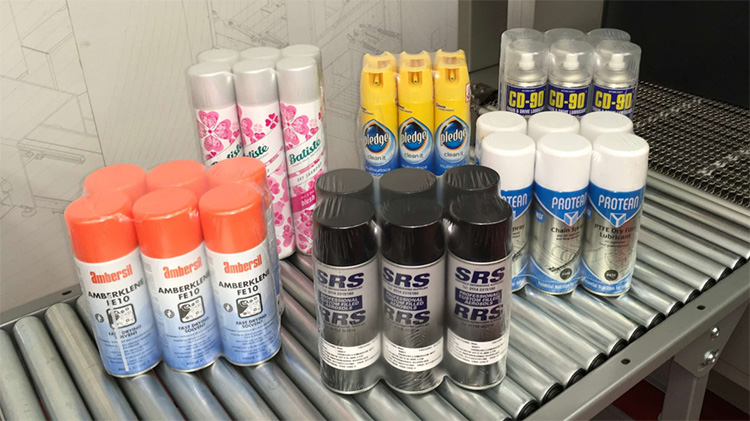 Industrial lubricants often come in large containers that need to be protected during transport and storage. A Shrinkwrap Machinery can be used to shrink-wrap these containers for protection.
Tablets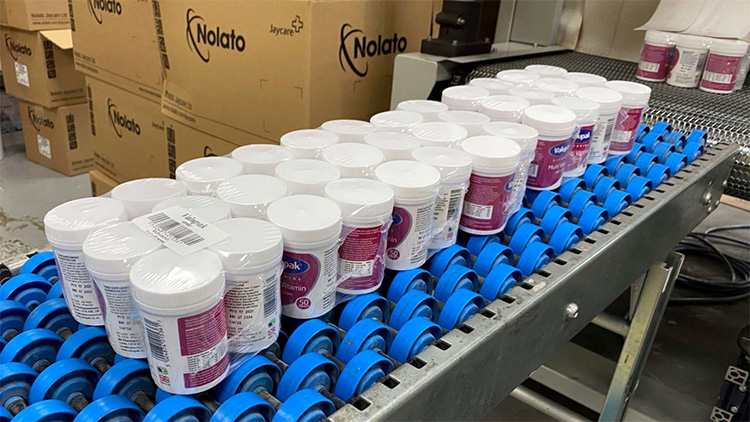 Many tablets come in individual blister packs that can be shrink-wrapped with a Shrinkwrap Machinery. This helps protect the contents from moisture and dust during transport or storage.
Syrup
Bottles of syrup can also be packed securely in a protective plastic wrap with a Shrinkwrap Machinery to preserve the contents and protect them from damage during shipping or storage.
10.What Are The Different Types Of Packaging Materials That Can Be Used With A Shrinkwrap Machinery?
Shrinkwrap machinery is a great way to quickly and efficiently package items of all sizes. However, before you can use shrinkwrap machinery, you need to know what types of packaging materials it can accommodate. Here are some common types of packaging materials that can be used with a shrinkwrap machinery:
Polyethylene Film (PE Film)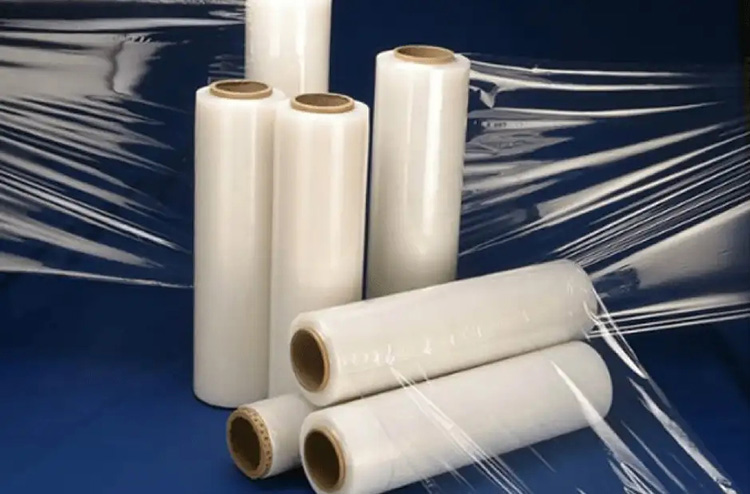 PE film is a thin plastic material that is used for many kinds of packaging. It is a very popular and cost-effective material for shrinkwrap machines, as it offers great flexibility in terms of size and shape.
Polyvinyl Chloride (PVC) Film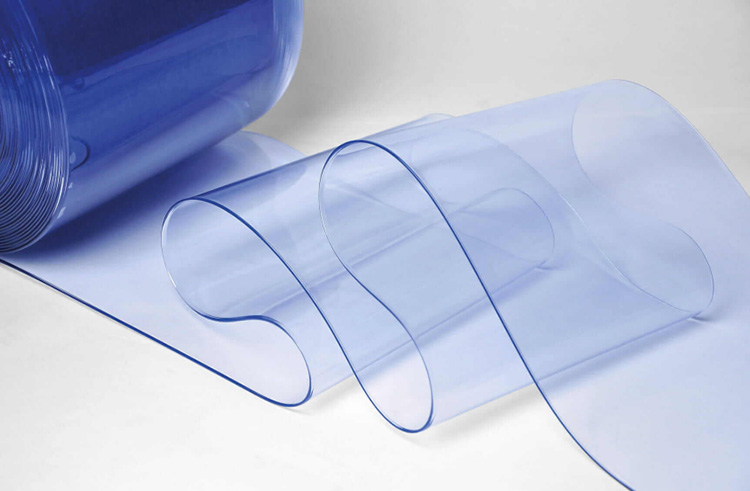 PVC film is another common type of plastic material used for packaging. It is very durable and can be heat-sealed, which makes it ideal for use with shrinkwrap machinery.
Polypropylene (PP) Film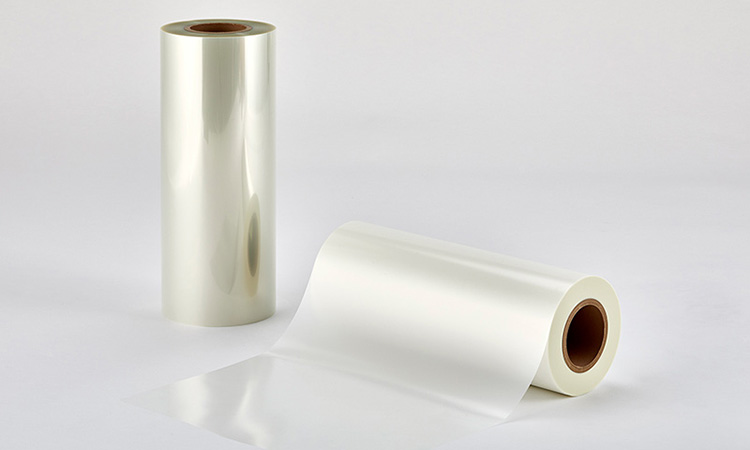 PP film is a more rigid type of plastic that is often used in food packaging due to its higher resistance to moisture and chemicals. It can also be used with shrinkwrap machinery.
Polyester (PET) Film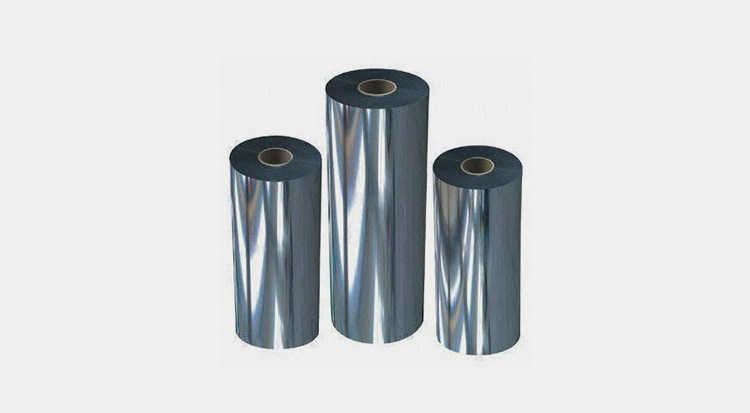 PET film is another common type of packaging material, and it is often chosen because of its durability and ability to be heat-sealed.
11.What Are The Common Problems and Solutions Associated With A Shrinkwrap Machinery?
If you are using a shrinkwrap machinery for your business, it is essential to understand the common problems that may arise and the solutions available. The most common issues include jamming, deteriorating film quality, missing product packages and improper packaging of products.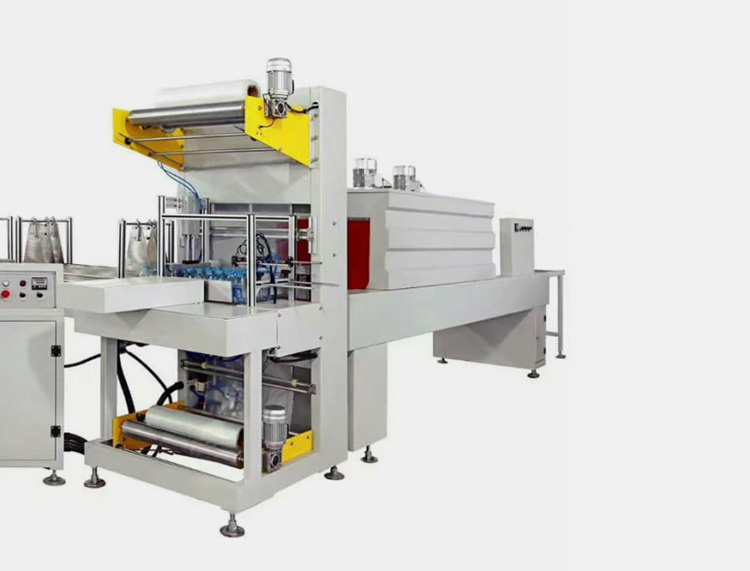 Jamming
Jamming is a common issue with shrinkwrap machinery and can be caused by damaged parts or an incorrect product size.
Solution: To solve this problem, check the equipment regularly for signs of wear and tear, replace any parts that are worn or broken and make sure that products being sealed are the right size for your machine.
Deteriorating Film Quality

Deteriorating film quality can be caused by overworking the shrinkwrap machinery and using outdated or low-quality film rolls.
Solution: To prevent this from happening, regularly maintain your machine and replace any parts that are worn out or damaged. Additionally, use high-quality film rolls and avoid overworking the equipment.
Missing Product Packages

Missing product packages occur when the shrinkwrap machinery fails to detect and seal a product correctly.
Solution: To prevent this from happening, check the equipment often for signs of wear and tear and make sure that all the products are properly loaded into the machine. Additionally, double-check that each package has been sealed after it has been processed.
Improper Packaging of Products
Improper packaging of products can occur when the shrinkwrap machinery is not set up correctly or if wrong settings are used for different product sizes.
Solution: To prevent this from happening, make sure you have properly configured the machine with the correct settings for your product size and thickness. Additionally, always double-check that the machine is properly configured before running it.
Conclusion
The key to buying a successful Shrinkwrap Machinery in 2023 begins with researching the different options that are available and understanding your specific needs. So, having knowledge of the components of the Shrinkwrap Machinery and being aware of your specs are vital components for purchasing success. With all that said, if you need help finding exactly what you're looking for in shrinkwrap machinery, contact allpackchina today – they have everything you need with great customer service to boot!
Tell us your raw material and project budget to get quotations within 24 hours.
WhatsApp Us: +86 181 7101 8586
Want to get Best Price Shrinkwrap Machinery from China?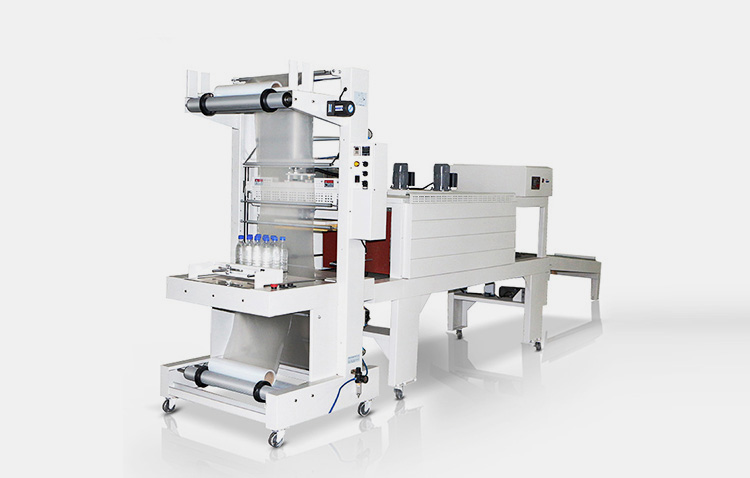 Tell us your material or budget, we'll reply you ASAP within 24 hours!