10 Best Global Shrink Wrap Machine For Food Manufacturers: The Definite Guide In 2023
Shrink wrap machines are used to shrink film or plastic foil on products by applying heat on them. Shrink wrap machines for food have wide range of application in packaging, food manufacturing, transportation, etc. If you are looking for the best shrink wrap machines for food right now, please follow this list of 10 best shrink wrap machine for food right now!
10 best manufactures of shrink wrap machine for food in the world
This blog of 10 best shrink wrap machine for food can help you know the latest and best shrink wrap machines for food in the world, and guide you with the latest and complete machine background information. After reading this blog, you will get the most help!
Here are the top list of manufacturers:
| | | |
| --- | --- | --- |
| RANK | MANUFACTURES OF SHRINK WRAP MACHINE | HEADQUARTERS |
| 1 | ULMA | Spain |
| 2 | MULTIVAC | Germany |
| 3 | ROBOPAC | Italy |
| 4 | ALLPACK | China |
| 5 | FUJI | Japan |
| 6 | PAC Machinery | USA |
| 7 | TEXWRAP | USA |
| 8 | TRIPACK | USA |
| 9 | NVENIA | USA |
| 10 | KARLVILLE | Switzerland |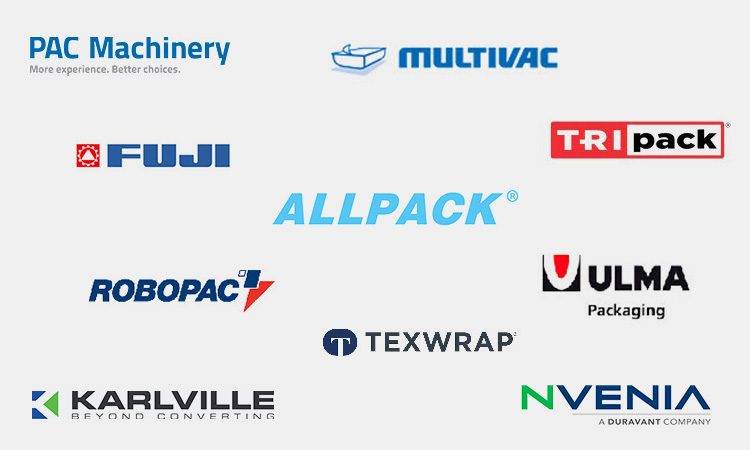 Company Background & Information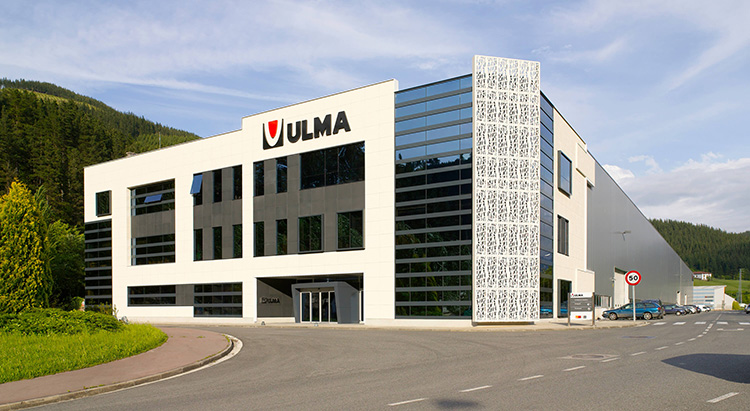 ULMA was founded in 1961 and belongs to Ulma Group. Since 1961 they have been designing and developing packaging products and services and innovating to provide solutions that meet our customers' needs. Their global vision is supported by a network of 7 offices and 20 subsidiaries, allowing them to provide a local service. They also have a network of local distributors who cover over 130 countries.
Key Products: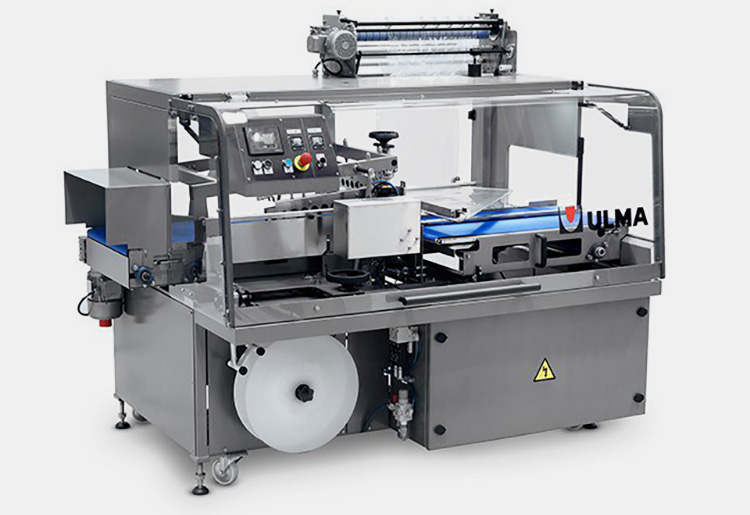 SL 300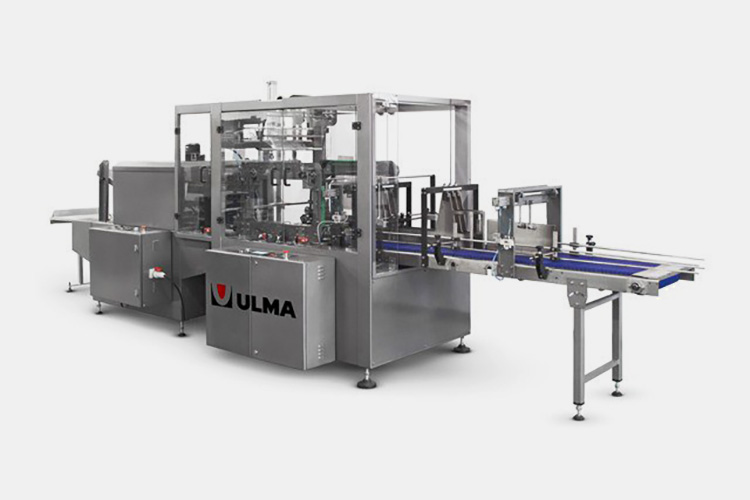 EPB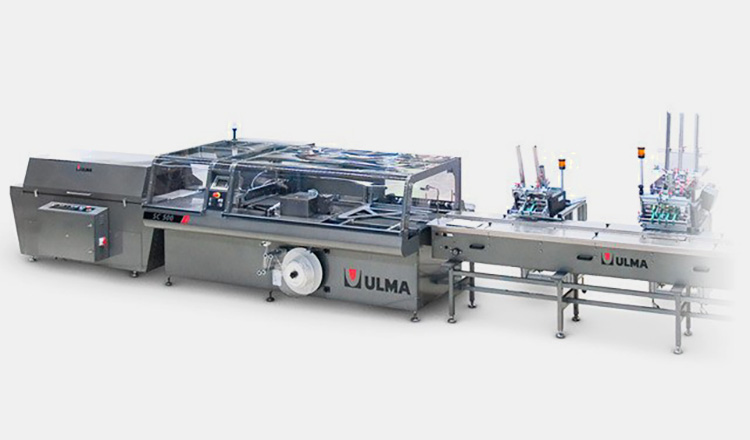 SC 500
Intermittent working mode: pack after pack.
Side seal with heated rollers with temperature regulation.
Automatic adjustment of the sealing height.
Recommend Reason
They are part of the ULMA Industrial Group, a diversified business group with over 4,000 people spread across 9 businesses.
They offer the widest range of machines and applications available on the market, including Flow Pack (HFFS), Thermoforming, Tray sealing, Vertical (VFFS), Shrink Wrapping and Stretch Film packaging technologies.
With 60,000+ machines on the market.

Company Background & Information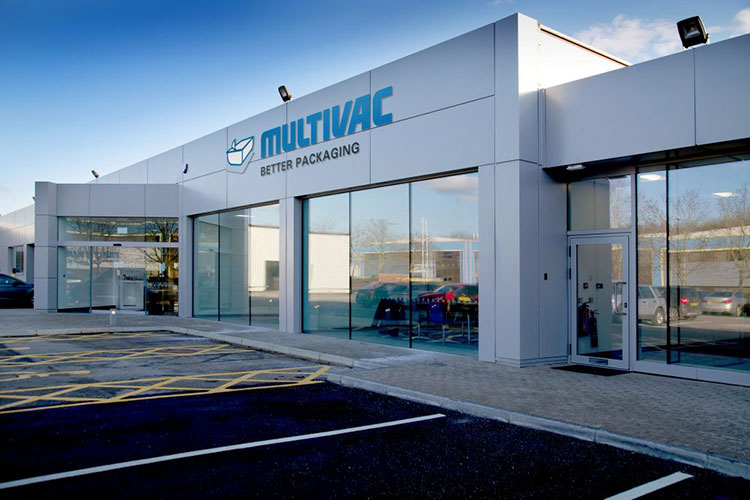 Multivac is one of the world's leading suppliers of packaging solutions for a wide variety of foods, life science and healthcare products, as well as consumer and industrial goods. It was founded in 1961 by Sepp Haggenmülle with Hermann Keil. Their portfolio covers virtually all requirements in terms of packaging design, performance and resource efficiency. It encompasses an extensive range of packaging technologies, automation solutions, and labeling and quality control systems.
Key Products: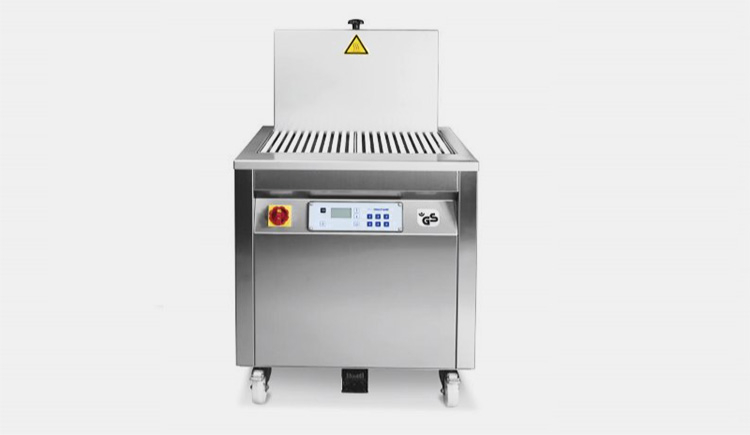 SE 60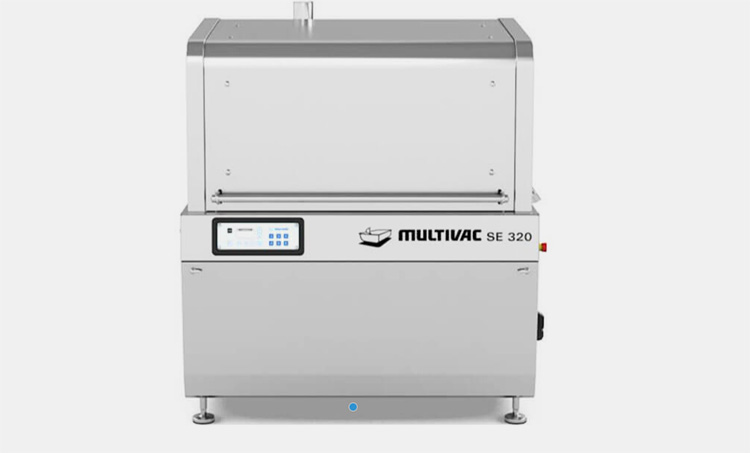 SE 320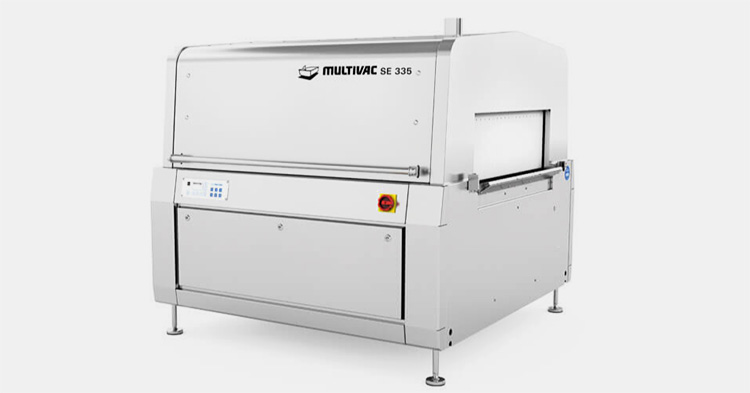 SE 335
Electrically heated, steam heated
SE 335 is particularly reliable and gentle on the product
Recommend Reason
As a leading manufacturer of traysealers, they focus primarily on customers. Each machine is designed individually to the your specific requirements as regards the product and tray.
MULTIVAC traysealers are characterised by maximum output at minimum use of resources, and they also provide optimum utilization of the available production space.
They are efficient, flexible, durable and particularly cost-effective as regards investment and operating costs.
All the models can be easily integrated into automated lines, and their small footprint has a particularly positive impact.

Company Background & Information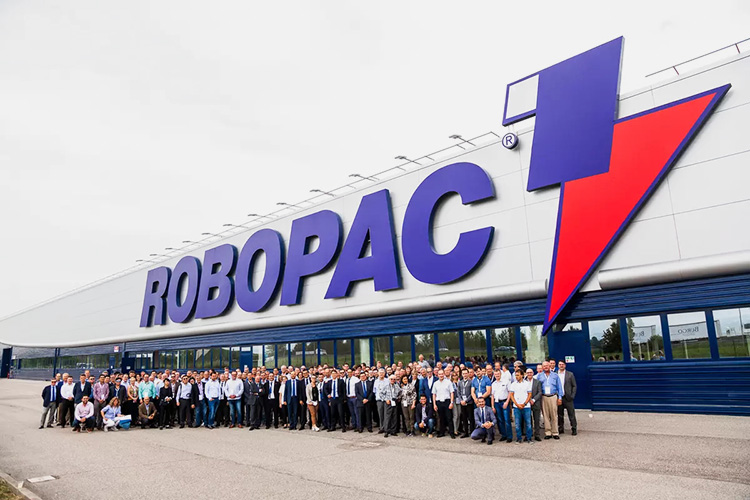 ROBOPAC, established in 1982, is the world leader in stretch wrapping technology, with over 10,000 machines per year, 90% of which are exported to the main international markets. Their company develops six technologies: robot, turntable, horizontal, and rotating arm semi-automatic and automatic stretch wrappers to stabilize parallelized loads with stretch film, case packers, palletizers, case erector and sealers and laser guided vehicles.
Key Products: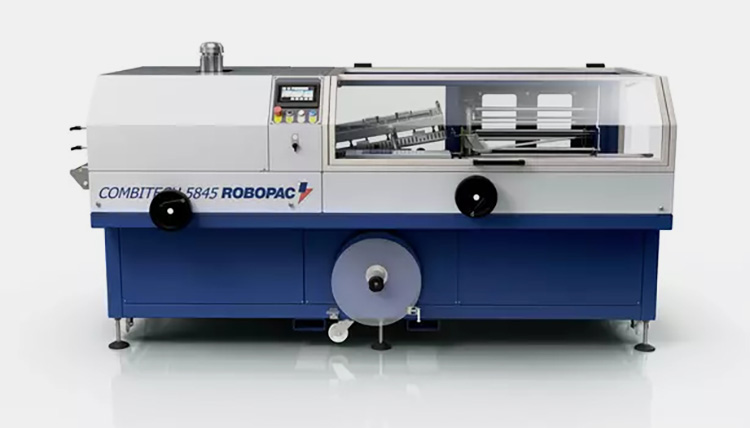 COMBITECH 5845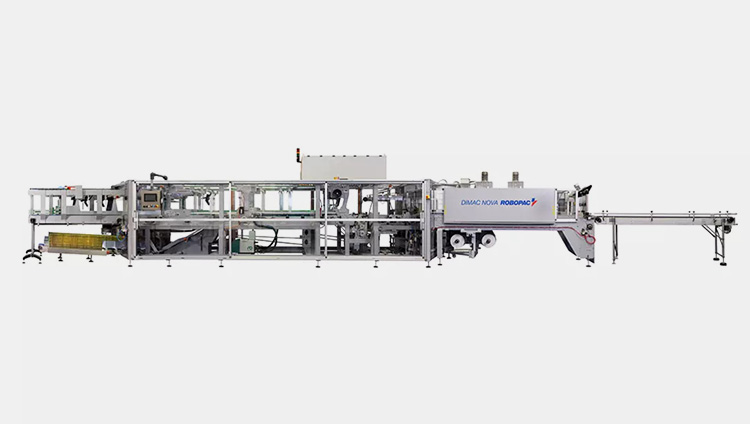 DIMAC NOVA 30/40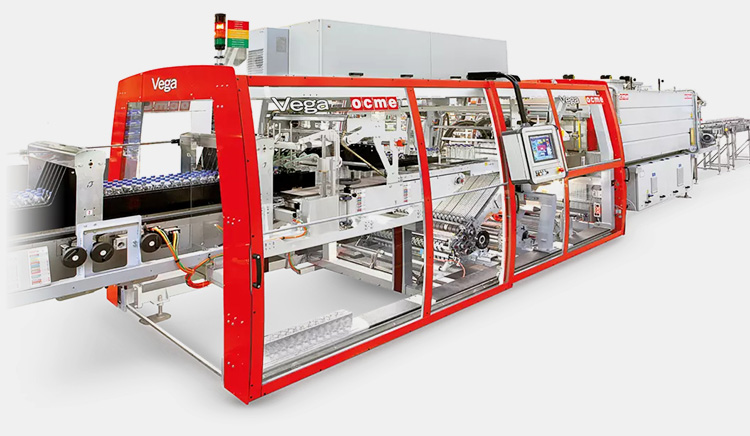 VEGA HT
Designed to have maximum flexibility and ease of use & maintenance for operators.
Meet the various needs of  customers in the beverage, food, lubricatesoil, detergent and other sectors.
Recommend Reason
With a total turnover of more than 350 million euros achieved by a team of more than 1500 professionals working in 9 plants located all over the world.
They boasts approximately 1500 employees, 15 subsidiaries (France, UK, Germany, USA, Russia, China, Spain and Brazil) and 9 production facilities in the Packaging Valley in Italy, 1 in Braziland 1 in the USA.
They operates in more than 120 countries and provides global customer service.
Their production ranges from semi-automatic wrapping machines with smart technology to innovative automatic solutions, from industrial wrapping machines to shrink wrapping machines and cartoning machines, to tailor made packaging solutions.


Company Background & Information
ALLPACK is a professional packaging equipment manufacturer with 11 years experience in packing machine labeling, and they focus on round bottles. The company covers range of production areas like Carton Packaging, Sealing, Strapping, Vacuum Packaging, Capping Packaging, Labeling, Pharma Machinery, Coding and Marking machines, and so on. They can solve & support your packaging equipment challenges, so you can grow your business.
Key Products: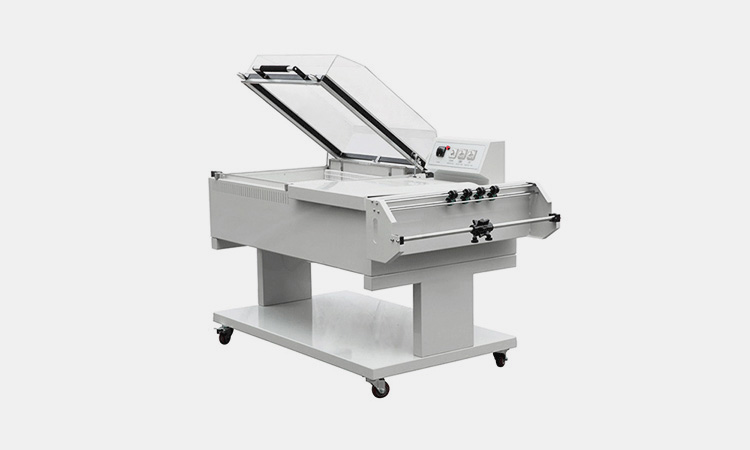 BSF-7060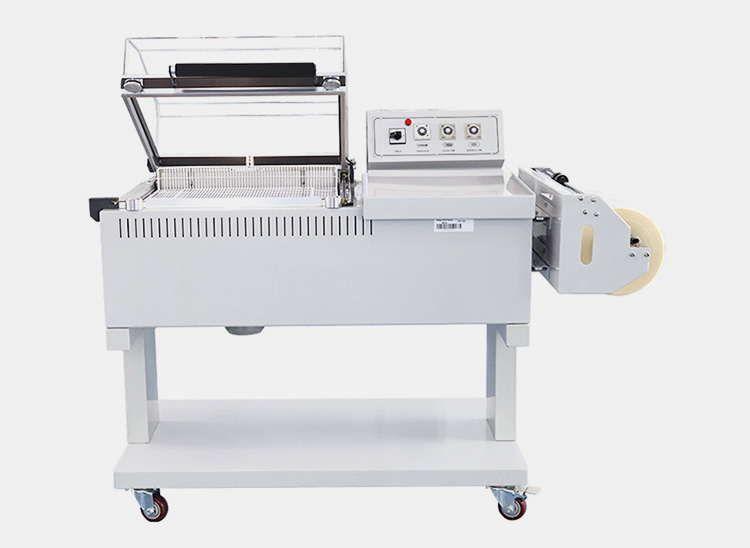 BSF-5540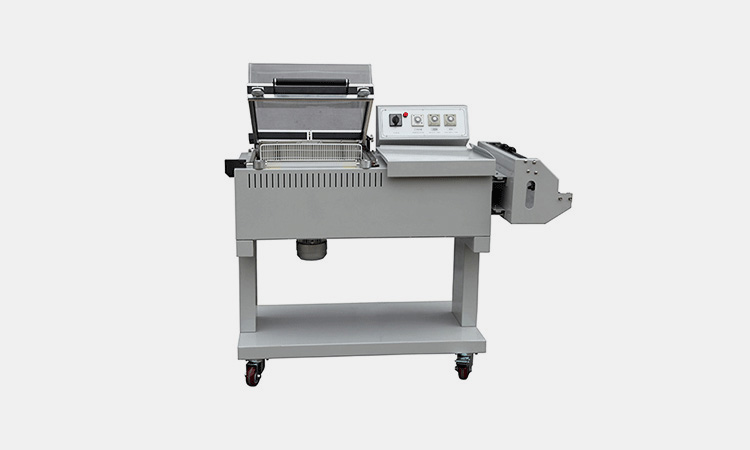 BSF-4430
Special-designed roller with pin to produce small holes on the film to release air.
Adjustable sliding film support according to the size of packing object.
Low power consumption, only 2.5kw/hour on average.
Recommend Reasons
With service of free shipping and return service, a money-back guarantee, Online support 24/7, and secure payment.
Provide massive and professional machinery and equipment. Various machines can provide different models to meet your different professional needs.
With the complete shop and return policies to meet your unsuitable machine needs. Responsible for the entire shipping and delivery procedures and procedures, and deliver it to your home or company with peace of mind.
Responsible for all after-sales problems. Provide you with a safe, secure, and trustworthy environment.

Company Background & Information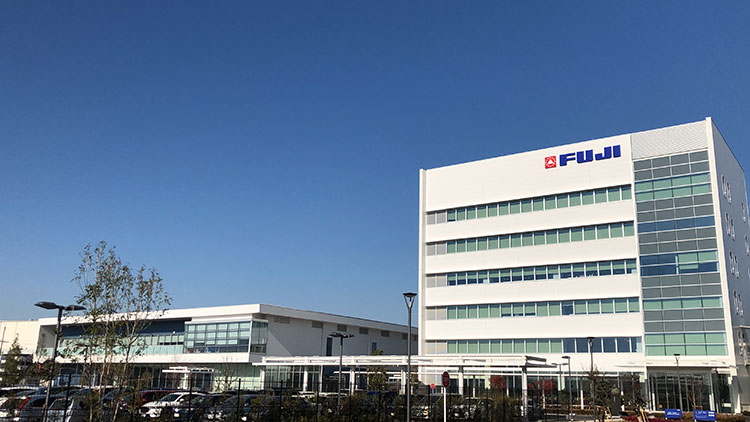 FUJI was founded in 1948, and their first packaging machine was a caramel wrapping machine that went on sale in 1948. Fuji Machinery is one of the world's leading manufacturers of packaging machinery, producing and designing packaging machinery for food, industrial products, pharmaceuticals, and so on. Since their establishment, Fuji Machinery has been a devoted manufacturer consistently making efforts to develop packaging technology, as well as to the production and sales of packing machinery.
Key Products:

A18 SERIES

FW3461

FW3461JrA
Previous Process Unit
Heater Control
Discharge Conveyors
Recommend Reasons
FUJI Machinery has been continuously chosen by customers for 70 years.
They provide total support for an ideal packaging environment with high production technology and quality management.
They are the pioneer of the Packaging Industry. Since their establishment, they have been at the forefront for the production of packaging machines.
Industry-Leading Reliability. They have kept FUJI Machinery in the black since their establishment 70 years ago.

Company Background & Information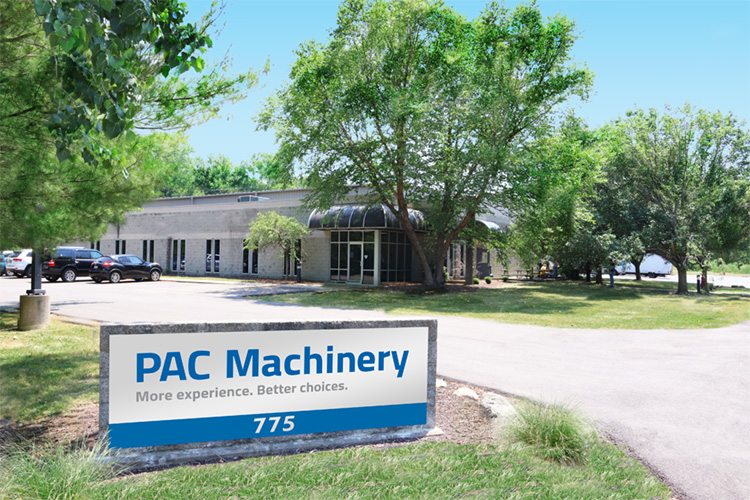 PAC Machinery is a trusted partner for businesses desiring more from their packaging capabilities. From global companies, pharmaceutical and medical industry manufacturers to online retailers and fulfillment centers, PAC Machinery will help you transform your packaging operations with customized systems that will immediately positively impact your business with versatile poly bagging, shrink wrap, bag sealing and flow wrapping systems and bagging solutions.
Key Products: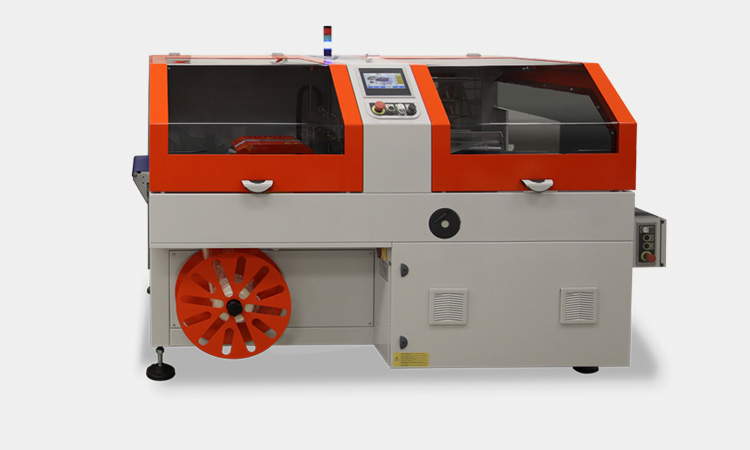 CLAMCO 6800CS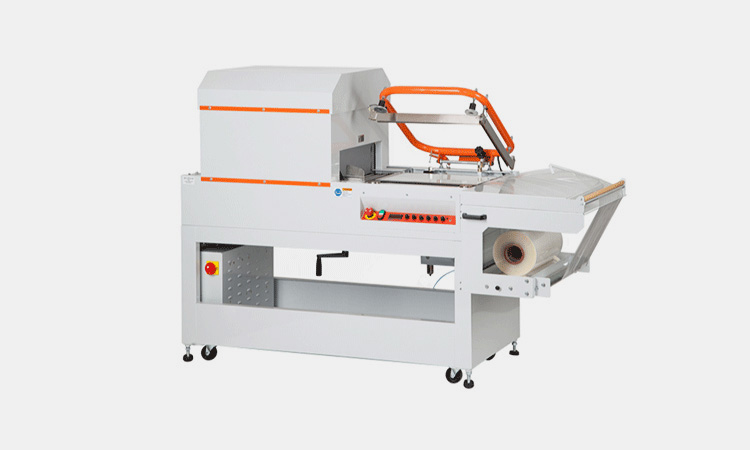 CLAMCO 4C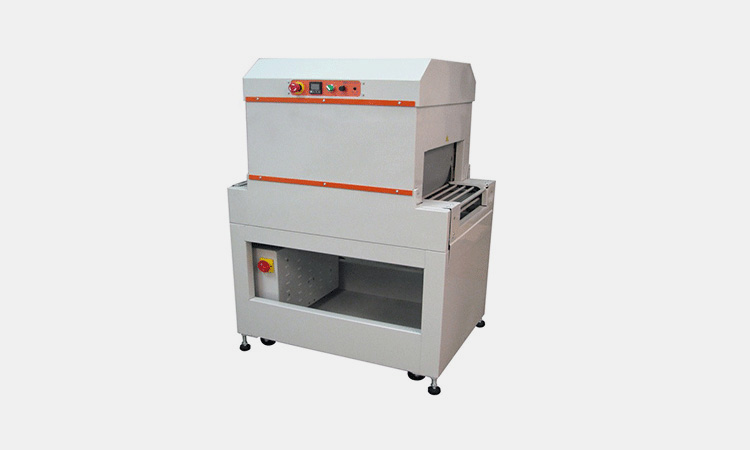 CLAMCO 4T
Heavy duty dual magnetic hold down ensures consistent seal
Quick conveyor height adjustment facilitates centering of the seal on the product
Recommend Reasons
The PAC Machinery family of companies delivers a broader selection of bags and material sealing solutions than any other single company in the industry.
PAC Machinery is a trusted partner for businesses desiring more from their packaging capabilities.
With repeatable, validatable sealing, they meet or exceed the most stringent regulatory and industrial requirements.
Responsive to whatever an application might entail.

Company Background & Information

TEXWRAP is a ProMach brand, centrally located in Washington, Missouri, and is the leader in the design and manufacture of fully automatic shrink wrapping, shrink bundling systems and E-commerce systems. Known as the industry innovator, they hold patents on some of the most significant breakthrough technologies in the shrink-wrapping business. Their full line of standard wrappers includes L-bar sealers, intermittent motion side sealers, continuous motion side sealers and vertical wrappers, as well as shrink tunnels, that are all made in the U.S.A.
Key Products: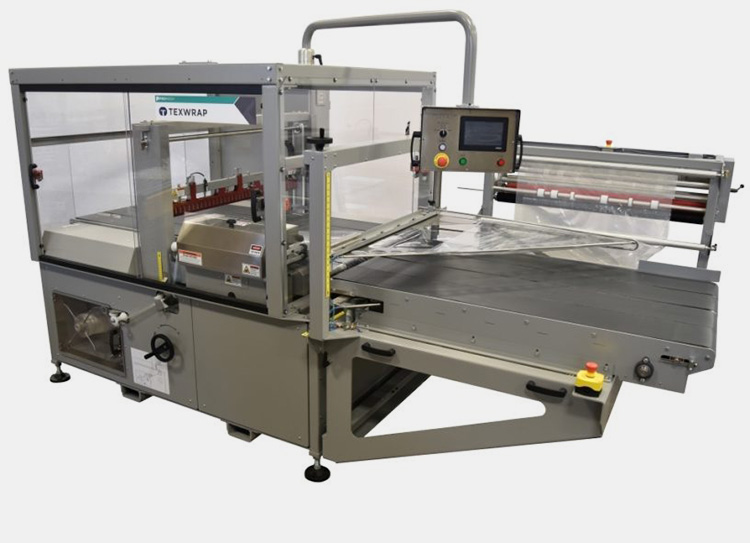 ISS Series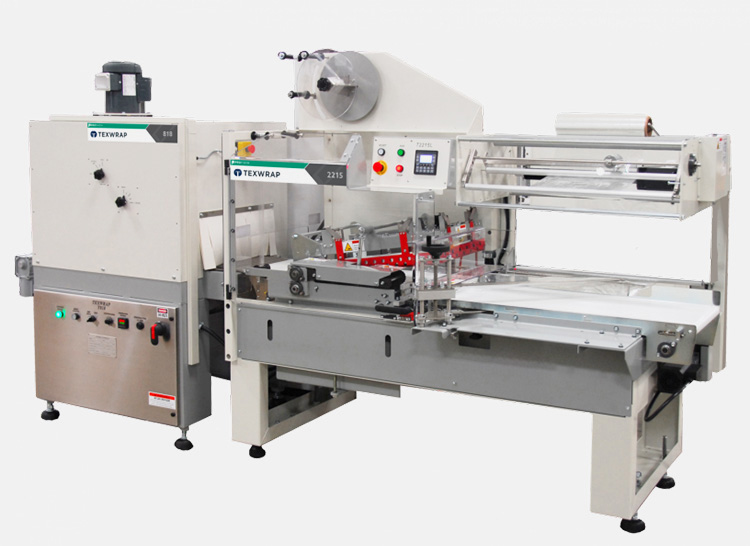 Spartan Series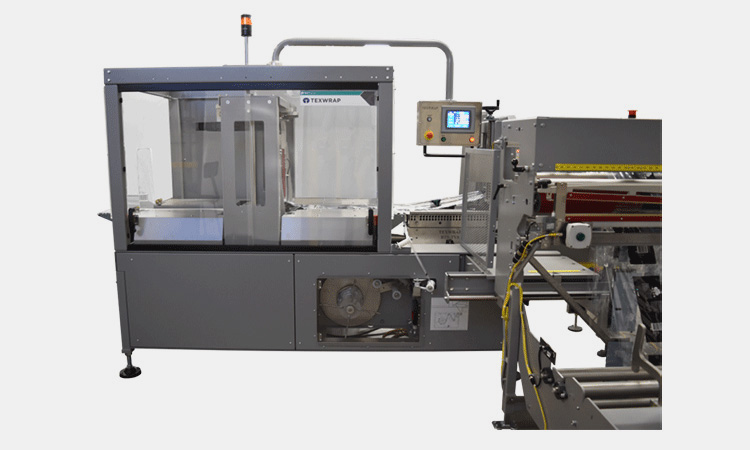 BVS Series
Maximum film/belt speed 80 FPM for faster throughput
Compact size allows the machine to be rolled through a 36″ man door
Recommend Reasons
Their mission is to provide our customers with the latest technological advances while maintaining our commitment to a user-friendly machine that is efficient and easy to maintain.
TEXWRAP partners with a nationwide network of highly-trained packaging distributors in order to better serve their customers.
The partnership provides a support structure to insure the best machinery/application fit, a smooth startup, reliable local service, and long-term return on the machinery investment.
Company Background & Information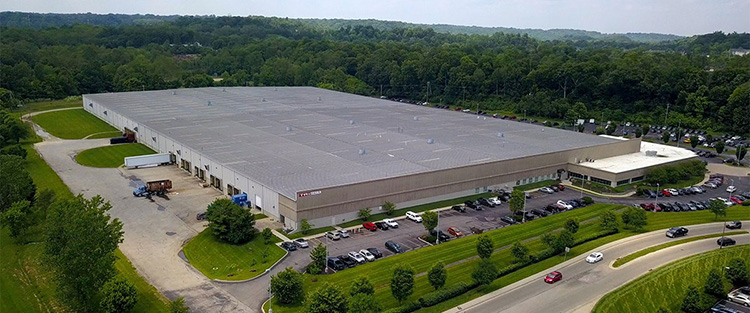 TRI PACK is a U.S. manufacturer of shrink sleeve application systems. Family owned and operated since 2003, TRI PACK offers a comprehensive line of shrink sleeve applicators, steam tunnel systems, convection tunnel systems, and customized product handling.
Key Products: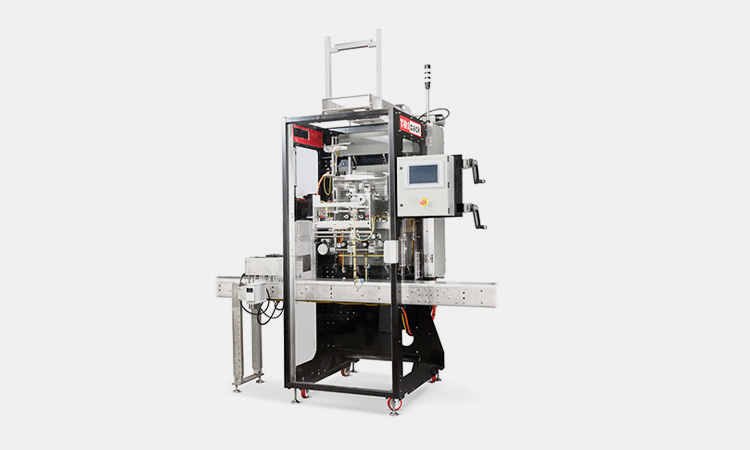 HSA-250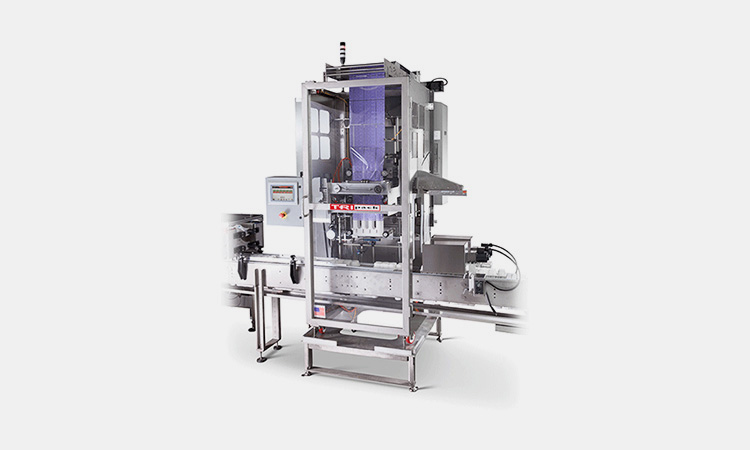 HSA-405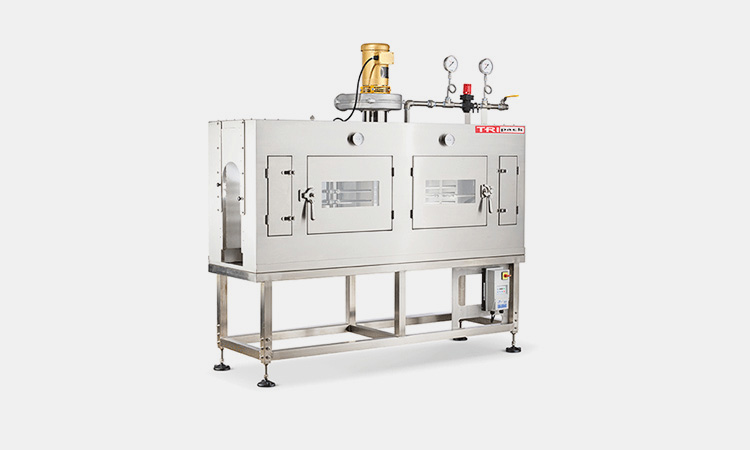 ST-1
Uses digital counters with feedback
Flexible packaging in several industries: including food, beverage, pharmaceutical, home care, cosmetics, and many more.
Syntegon offers you perfect multi-shift processing machine which give you speedy production.
Their machines have different formats for packaging.
Their 203-E horizontal flow wrapper has multiple options for packaging such as hot or cold sealing, curved or straight sealing.
Their machines can give you optimum result on small footprint with easy handling.
Company Background & Information

NVENIA headquartered in Wood Dale, IL, and designs and manufactures primary, secondary and end-of-line packaging equipment, featuring the product brands of Arpac, Fischbein, Hamer and Ohlson. NVENIA's focus is on delivering next-level packaging equipment, integration and innovation to our customers.
Key Products: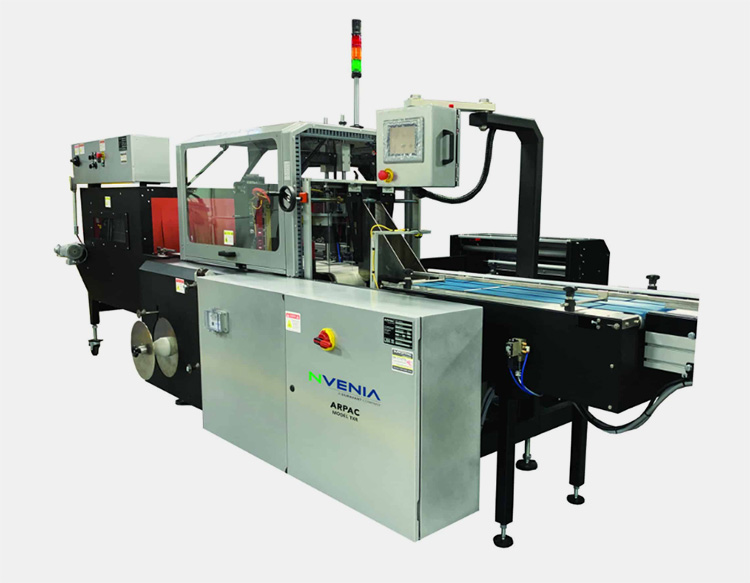 Arpac Brand XR Series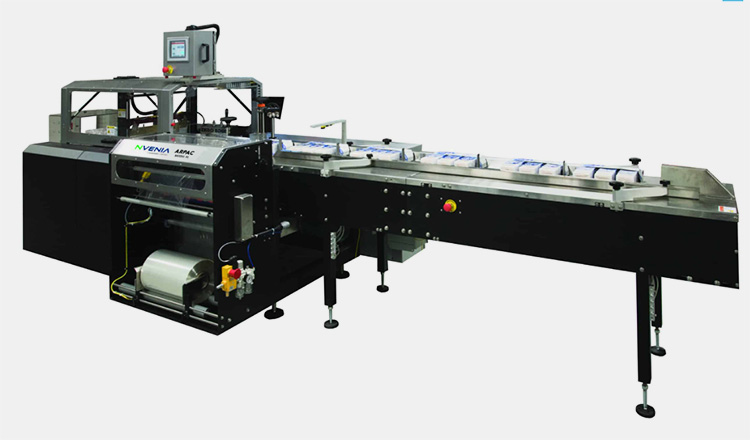 Arpac Brand AL Model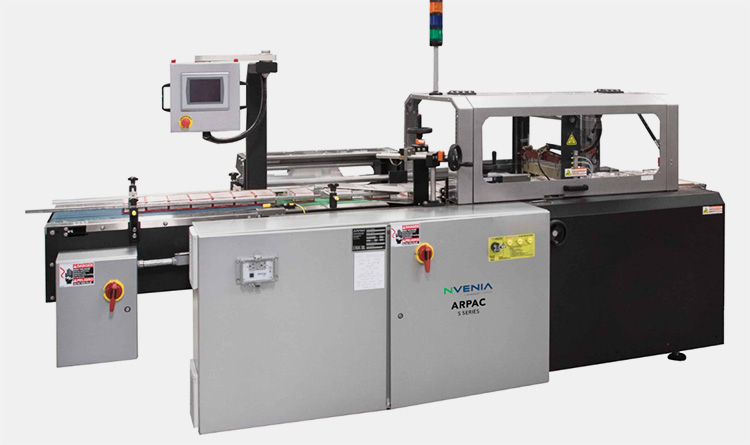 Arpac Brand TS37
Slide out film rack with needle wheel air evacuation assembly
Evenly wound trim removal system compacts film trim for easy disposal
Central point lubrication simplifies preventive maintenance
Recommend Reasons
NVENIA are honest and sincere in our dealings with others.
Theytake responsibility for their individual actions in order to enhance their good reputation and meet the needs of customers, employees, and other stakeholders.
Theyseek to be more than trustworthy – they seek to be trusted.
Theyserve their customers with agility, responsiveness, and reach.
Company Background & Information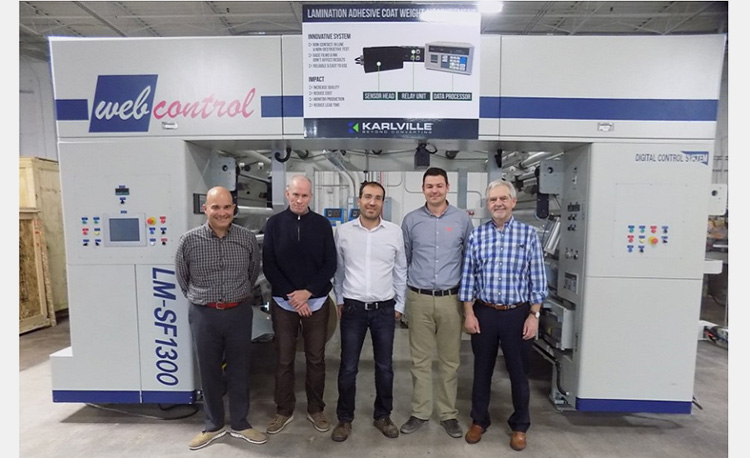 KARLVILLE is a global company with more than 20 years in the market providing sustainable vertically integrated machinery solutions for Shrink Sleeves, Flexible Packaging, Pouches & Tape Multipacks. They have become the global converting machinery leader and high-speed shrink sleeve application machinery niche player.
Key Products: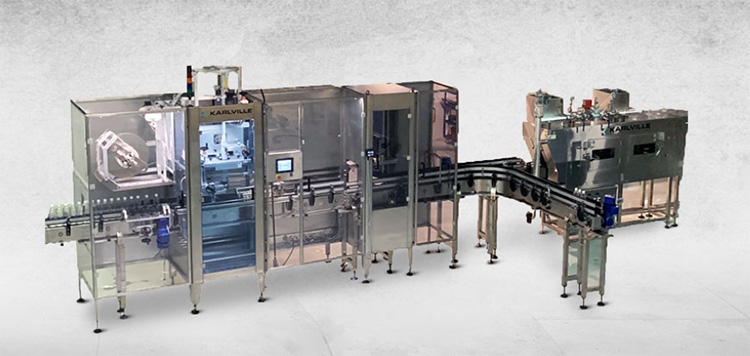 SLEEVEPRO 200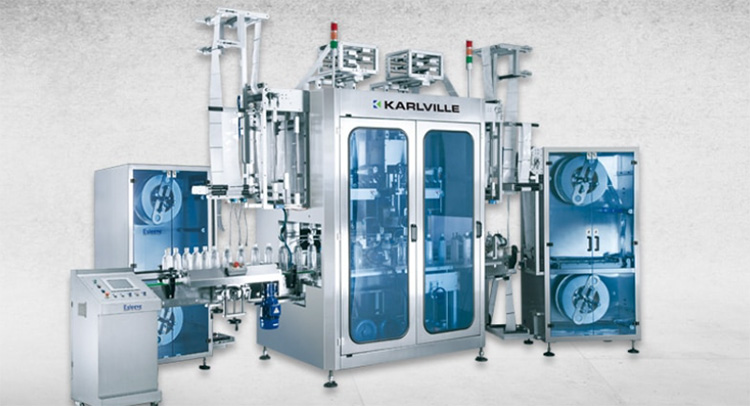 SP800
Stainless steel main frame
Mortisedlifting
Unwinder tesnion system and end or roll
Recommend Reasons
KARLVILLE has support facilities in USA, Europe and Asia, they are well positioned to service global customer base.
They offer a wide range of innovative converting and packaging machines to produce shrink sleeves, flexible packaging, pouches and tape multipacks.
As part of our commitment to customers, they operate a Technology Center in Miami, Florida to showcase their technologies for live "in person" or virtual demos.
Conclusion
With the wide application of shrinking any material that needs to be wrapped, shrink wrap machine for food domains the packaging industry. This list of 10 best global shrink wrap machine for food manufacturers can help you with the best brand rankings and their key products. If you are into any of those, you are always welcome to come to us, that we can provide you with the latest and best type.
Don't forget to share this post!
Tell us your raw material and project budget to get quotations within 24 hours.
WhatsApp Us: +86 181 7101 8586
Want to get the Best Price For Shrink Wrap Machine from China?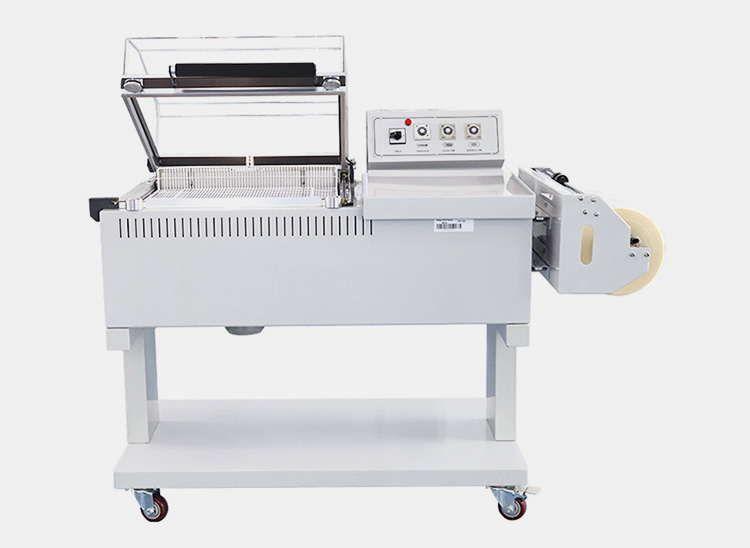 Tell us your material or budget, we'll reply you ASAP within 24 hours!