Top 10 Liquid Packaging Machine Manufacturers In The World:The Complete Guide In 2023
Have you ever notice that besides bottle packaging,there are more and more liquid products are packed by bags?These products are small and light,are quite convenient to be carried and drank,so now people prefer these bagged liquid products.If you think it is a business opportunity,then you should prepare now,at first,you need to get a liquid packaging machine.
There are diverse liquid packaging machines on the market,such as vertical liquid packaging machines and the horizontal ones,the manufacturers who supply these machines are countless.So,how can you choose a good machine?Here is the solution,next you will learn the top 10 liquid packaging machine manufacturers in the world,to find the most proper one for yourself.
| | | |
| --- | --- | --- |
| Rank | Manufacturer | Headquarter |
| 1 | Syntegon | Germany |
| 2 | Krones AG | Germany |
| 3 | Tetra Pak | Switzerland |
| 4 | Sidel Group | Italy |
| 5 | Allpackchina | China |
| 6 | KHS GmbH | Germany |
| 7 | Marchesini | Italy |
| 8 | Promach | USA |
| 9 | Coesia Group | Italy |
| 10 | Serac Group | France |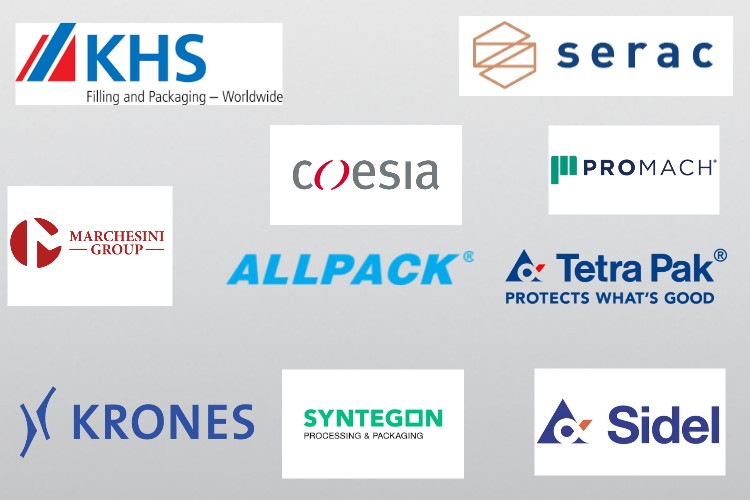 Company Background & Information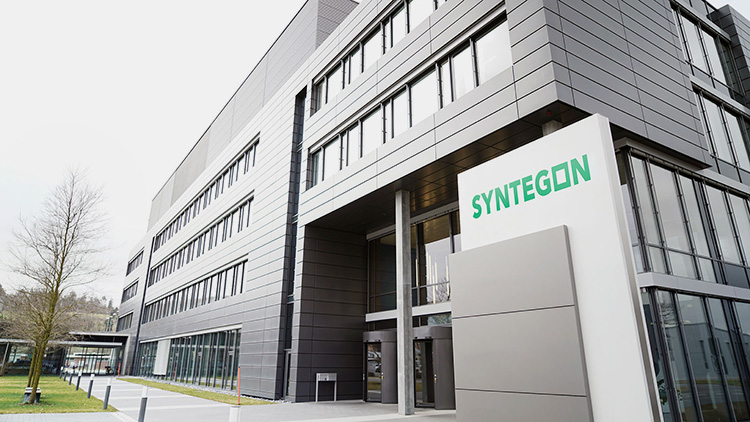 Syntegon was established in 1969 in Germany,the company was formerly known as Bosch Packaging Technology,in 2020,it evolved into Syntegon.The company provides pharma and packaging equipment,it mainly serves for pharmaceutical and food industries,aims to let processing and packaging more simple and effective.
Key Products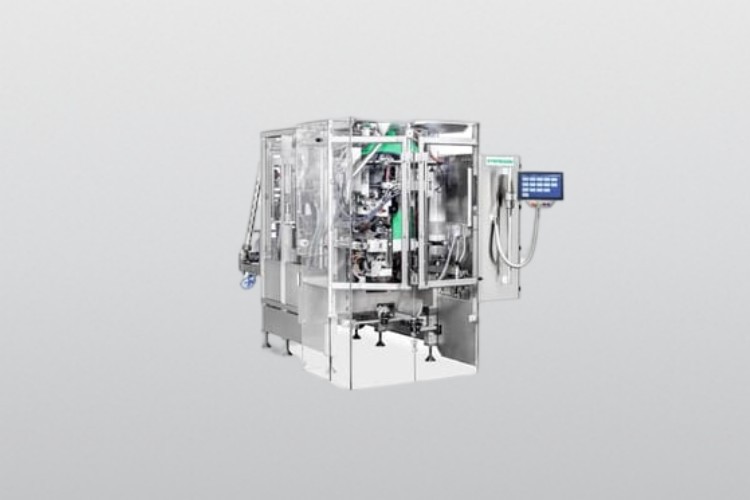 SVE Liquid Packaging Machine
The liquid packaging machines of Syntegon have super fast speed which can up to 440 bags per minute,which means,if you possess such a machines,you can pack a large amount of liquids in bags in a very short time,which can save your time,enlarge the production capacity,and then finally increase the profit.
Although the company was established for only 44 years,actually it has over 160 years history in the packaging field,in other words,Syntegon really has much experience and can perfectly applies it into its packaging equipment.
As one of the leading packaging machine manufacturers in the world,Syntegon is a large-scale international company,it has over 5800 staffs who are responsible for all the roles in machine manufacturing and customers services.
Syntegon has over 30 divisions in all over the world,which let it enable to provide packaging solutions and packaging machines for more people,if you want a machine which is offered by Syntegon,you can easily get one wherever you are.
Company Background & Information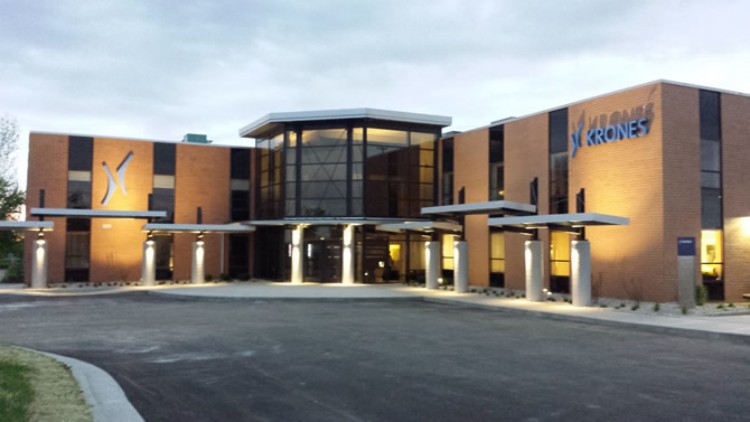 Krones AG was founded in 1951,at the beginning,the company only produced labeling machines,but now,it provides the most comprehensive packaging line and machines,which include filling line,processing line and so on.
The company provides packaging machines which can process millions of bottles,so it establishes cooperation with many food and beverage companies.
Key Products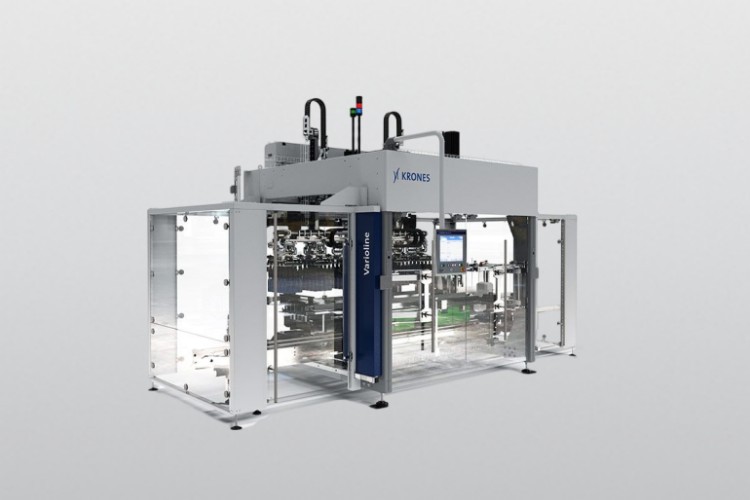 Krones Varioline Liquid Packaging Machine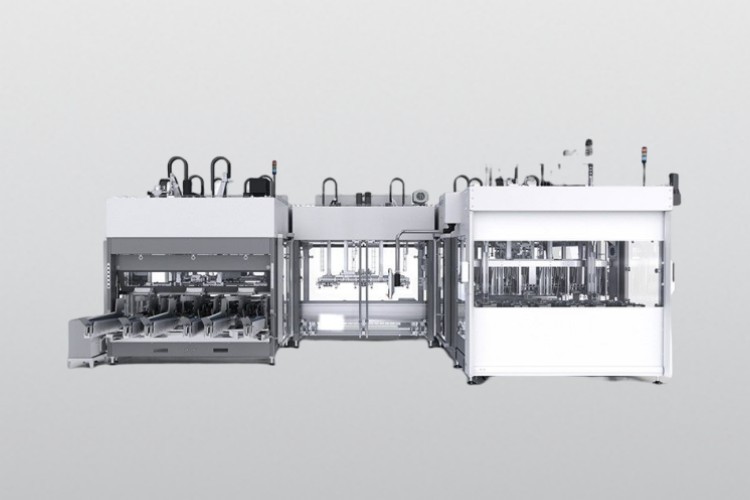 Krones Liquid Packaging Line
Krones liquid packaging machines have modular designs and high output,they can pack liquid products continuously.The machines are equipped with top class functional parts,as a result,they have excellent performance,which are ideal for industries that have liquid packaging demands.
Recommend Reason
Krones AG provides customized packaging solutions for every customer,to provide complete packaging line and stable packaging machines for them,let their businesses success.
Besides the headquarter in Germany,Krones AG also has many divisions around the world,to guarantee offer solutions and machines for more and more people.
Krones AG has almost 17,200 employees,in other words,it is an large scale company,with these staffs,the company can work smoothly,therefore,this is a company which you can totally trust it.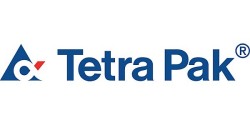 Company Background & Information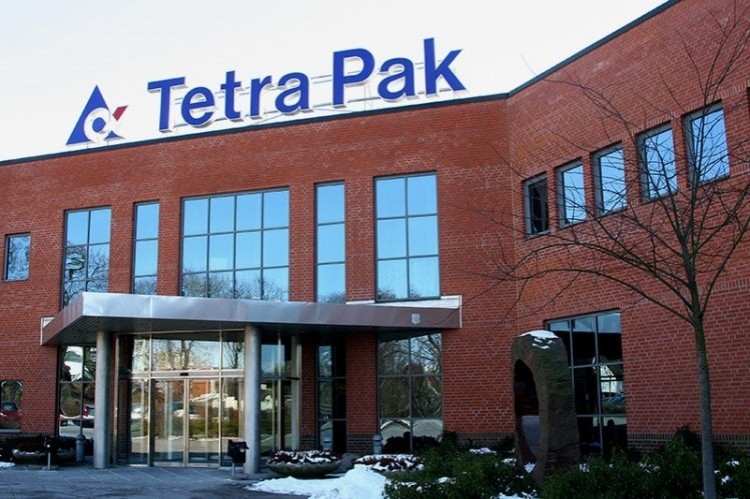 Tetra Pak was established in 1951 in Lund Sweden,the company is to provide packaging solutions and technologies for people,to solve problems in food packaging,and ensure the safety and hygiene in the packaging process.
The company cooperates with many distributors and non-governmental organizations,it has large social responsibility.
Key Products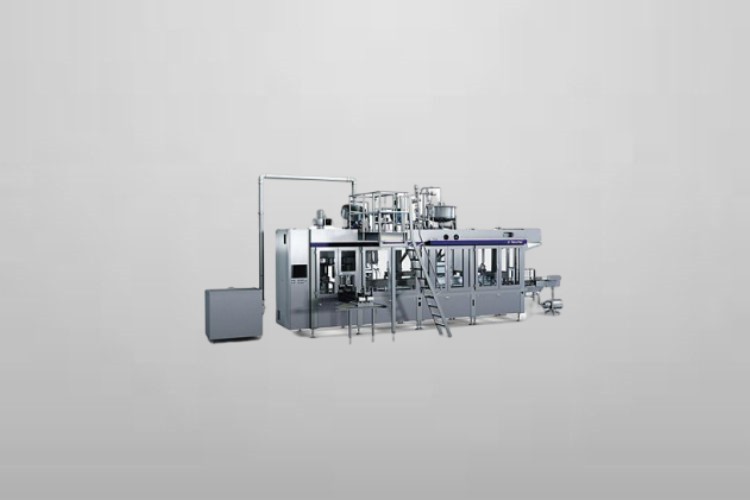 Tetra-Rex-G7-H300 Liquid Packaging Machine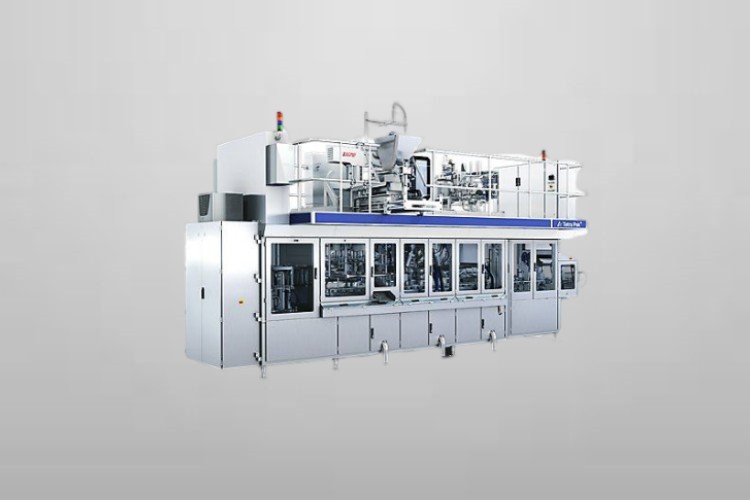 Tetra Pak® R2 Liquid Packaging Machine
The liquid packaging machines of Tetra Pak have high production volume,they have forming,filling and sealing functions and can do these operations continuously,finally realize super fast production.And these machines looks high end and beautiful,which makes them more attractive.
Tetra Pak is an international packaging company,it has solved packaging problems for millions of people who comes from over 160 countries,the company really did its goal,to help the global food packaging and processing industry.
As one of the leading liquid packaging machine manufacturer,Tetra Pak has a large scale,for example,it has over 25,000 professional and responsible employees who always have passion to help customers.
Tetra Pak keeps on innovating and searching for new technologies,the company and cooperators always work together,to find solutions for the biggest difficulties in the food packaging and processing industry.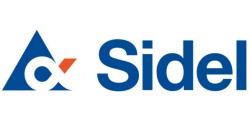 Company Background & Information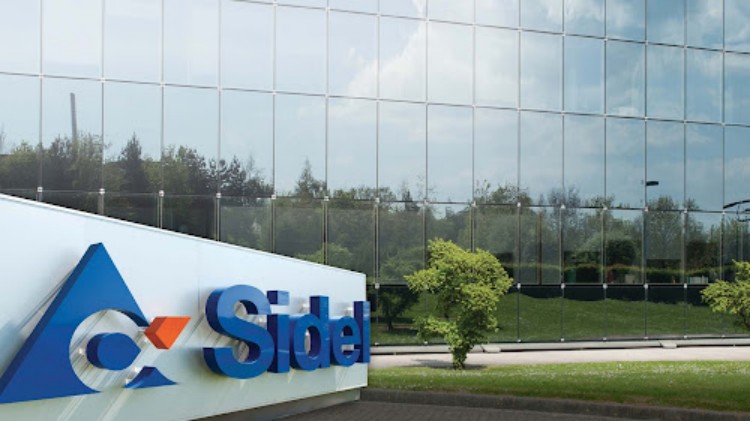 Sidel Group was established in 1965,it is a division of Tetra Laval,although the company has been founded for 78 years,in fact it has over 170 years' experience.The company is a leading manufacturer of packaging machines which are used for packaging beverage, food, home and personal care products.
Key Products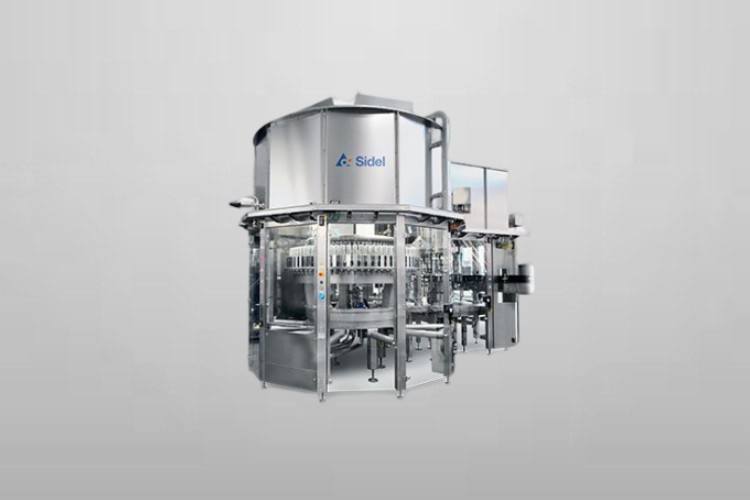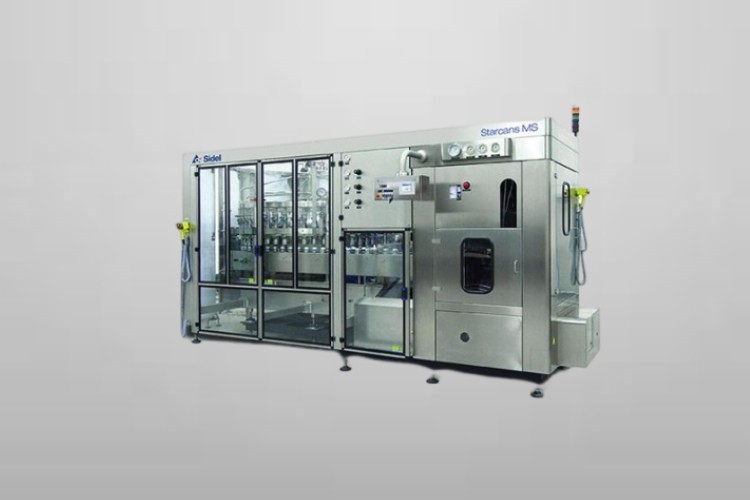 Sidel Liquid Packaging Machine
The liquid packaging machines of Sidel Group have high production capacity and high efficiency,and these machines can reduce the waste of liquid products,to guarantee the benefit maximization.
Sidel Group has over 40 years experience in liquid packaging industry,it has extensive technical knowledge,and can apply it to its machines,therefore,the packaging machines of this company has perfect performance.
Sidel Group provides complete packaging lines of food,beverages,dairy,home care products,etc,which means it can solve all your demands professionally and maturely.
Sidel Group provides 40,000 machines to over 190 countries all over the world,it is deeply trusted by the whole industry,in other words,the company has high reputation in this filed.

Company Background & Information
Allpackchina is a pharmaceutical and packaging machine manufacturer of China,even though it has been founded for only 12 years,it has been developed one of the global leading manufacturer and supplier in the packaging industry.It provides a wide range of packaging equipment,for the purpose to provide effective solutions for customers.
Key Products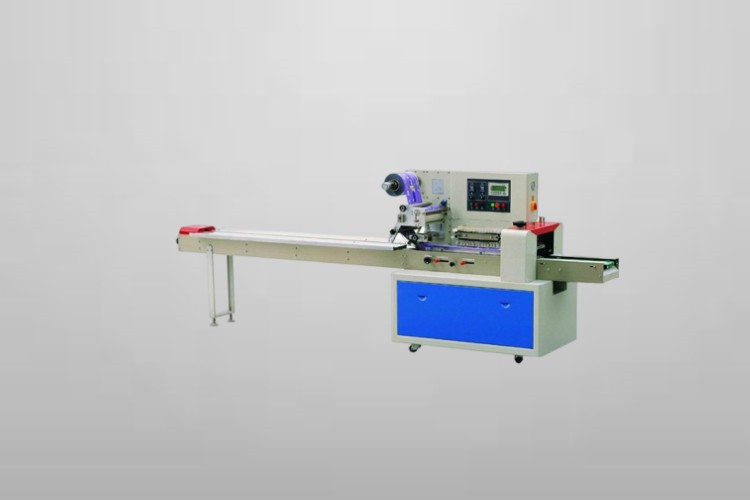 Horizontal Liquid Packaging Machine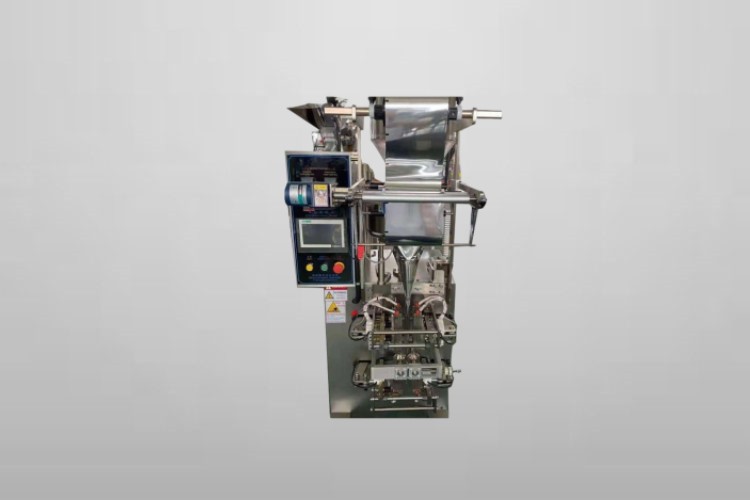 Vertical Liquid Packaging Machine
The liquid packaging machines which are produced by Allpackchina are suitable for all kinds of liquid products such as water,beverages,coffee,wines and so on,it provides horizontal type and vertical type liquid packaging machines,which can meet different requirements of customers.
Allpackchina insists of customer-center principle,it respects customers'rights,when customers ask for help,the company will reply at once to solve problems,and during the cooperation process,it will listen to customers ideas,to meet their requirements.
Besides liquid packaging machines,Allpackchina also provides bottle unscramblers,capping machines,labeling machines,carton sealers,which can be combined with liquid packaging machine,to form a complete liquid filling line.
Allpackchina guarantee on-timely delivery,when you purchase a machine from it,the company will test the machine strictly,and send it to you as soon as quickly,cause it has its own logistic network.

Company Background & Information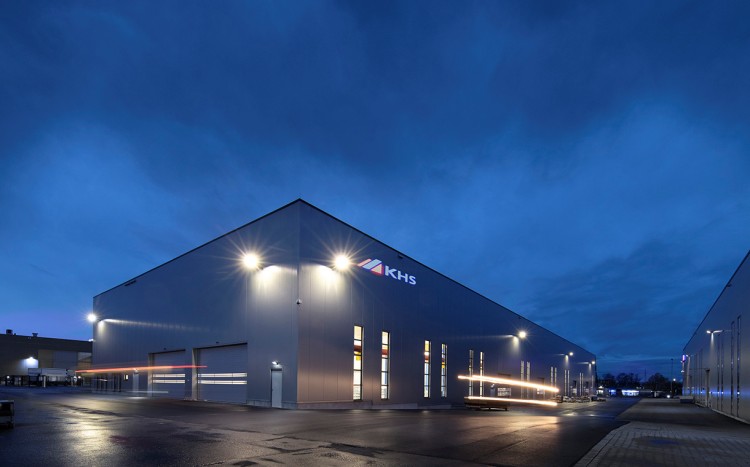 KHS Group was established in 1993,it was combined by Holstein & Kappert AG and Seitz-Werke GmbH,it is an international company which mainly manufacture packaging machines for food industry,beverage industry and non-food industry.The company mainly produces filling machines and packaging machines.
Key Products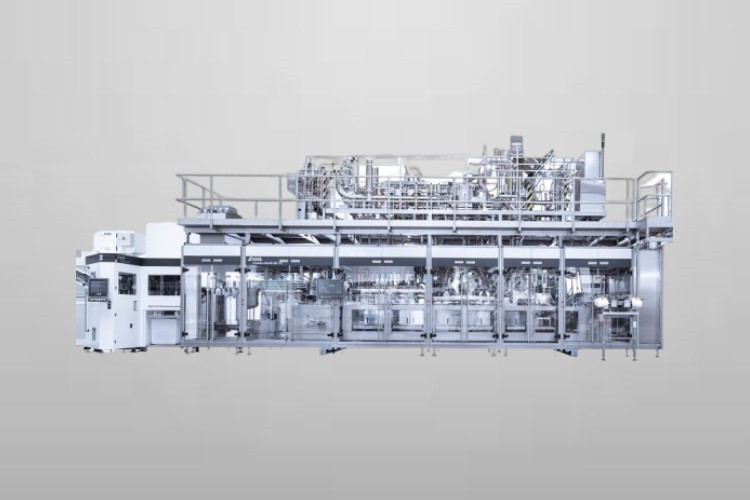 ACF-L Liquid Packaging Machine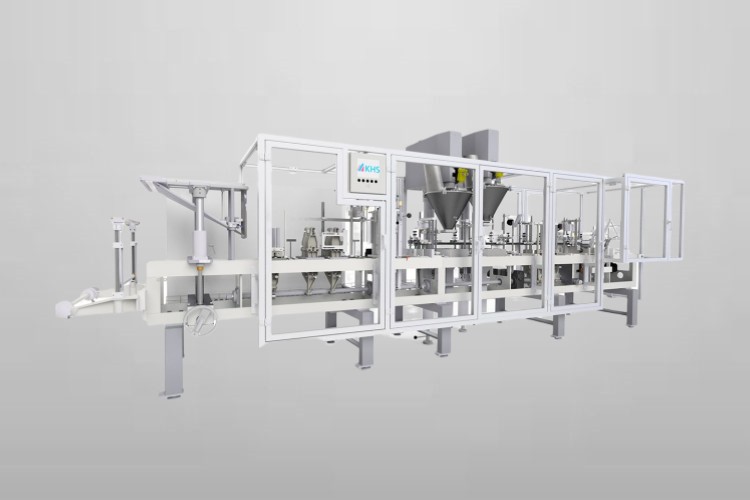 KHS Liquid Packaging Machine
The liquid packaging machines which are manufactured by KHS Group are designed modernly and high end,they are heavy machinery which suitable for large scale production,and they can pack liquids flexible,accurate and efficient.
KHS Group devotes itself to provide sustainable and innovative packaging solutions for customers,to help customers'businesses in a long-term.
Besides the headquarter in Germany,KHS Group has production facilities which are located in Mexico,Brazil,America,India and China,and each facility is equipped with distributor and division,which makes it more convenient for people from the whole world to enjoy the company's service.
KHS Group has gained a large number of certifications in Germany and other areas,which approves that it is a reliable company,it is worthy to trust.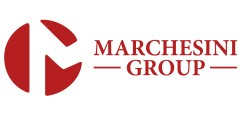 Company Background & Information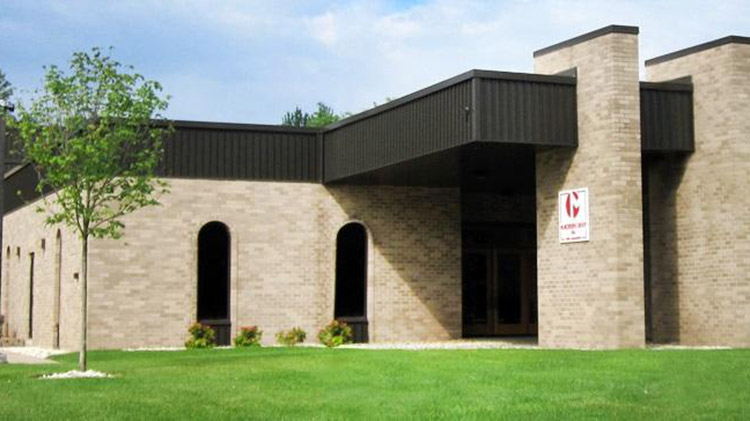 Marchesini was established in 1974,it is company which mainly provides packaging solutions for all kinds of products,it designs and manufactures a wide range of packaging machines and lines for the pharmaceutical industry,food and beverage industry and other non-food industries.
Key Products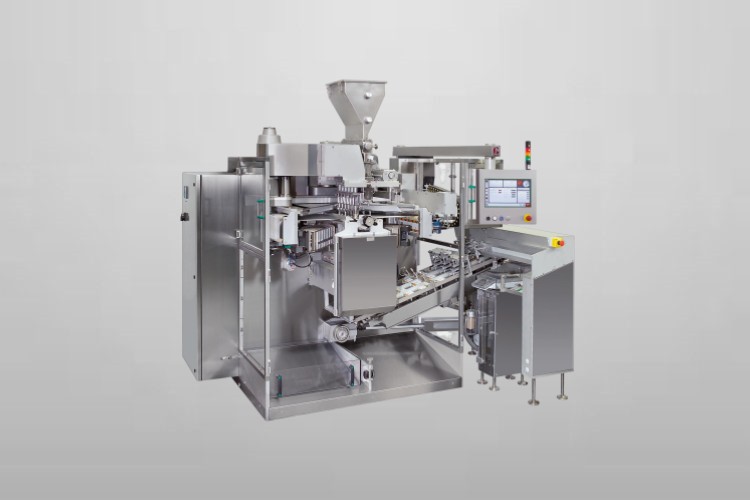 MS Series Liquid Packaging Machine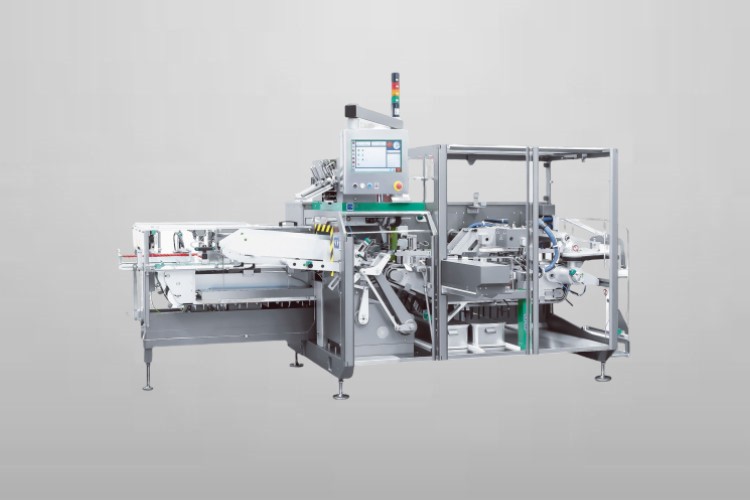 MA50 – 80 – 100 Liquid Packaging Machine
Marchesini liquid packaging machines are suitable for medium and high scale production,they can pack 600-1200 pouches liquid products,which can largely save the cost in labor and time.
Marchesini has a long history of 50 years,as a result,the company has accumulated much experience in packaging industry,and then it applies its experience into packaging machines,to make these machines have higher quality.
Marchesini provides customize service,in other words,it totally respect customers requirements,it will design and manufacture machines according to your ideas,can provide you a unique machine.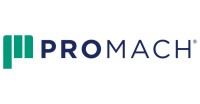 Company Background & Information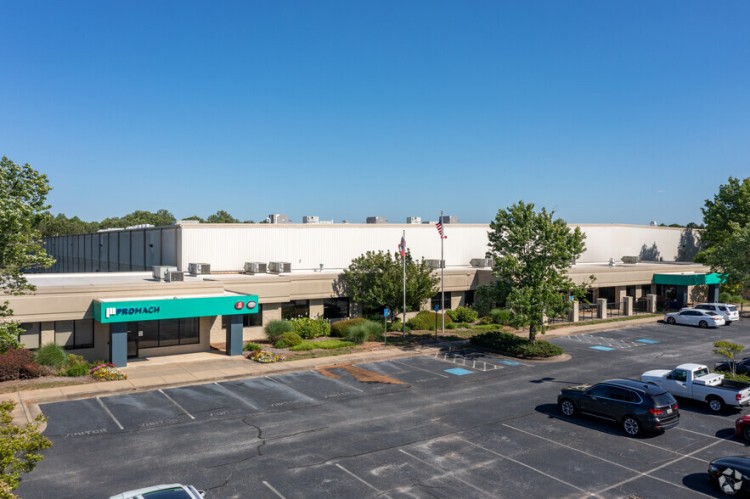 Promach is a company which consists of many different brands which provide a complete line of packaging machines,in other words,the different types of machines,such as filling machines and bottling machines,they belongs to different brands,but these brands are all divisions of Promach.
In addition,Promach has facilities around the world,this is why it is famous as an international packaging machine manufacturer.
Key Products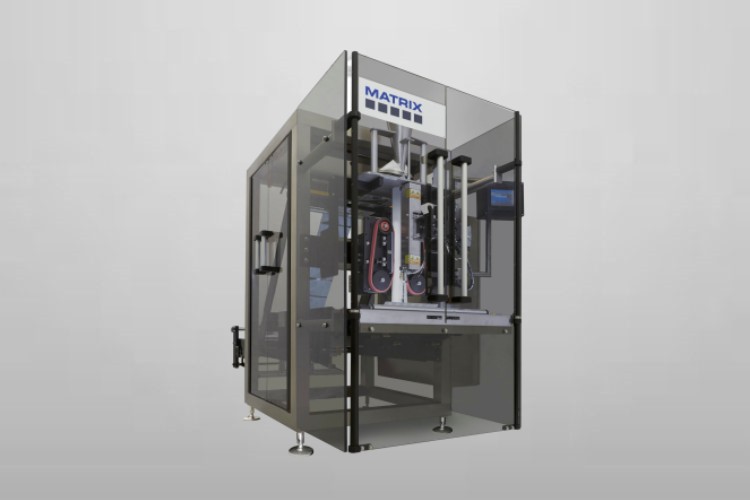 Mercury Liquid Packaging Machine
Mercury Vertical Liquid Packaging Machine
As is mentioned,the machines of Promach belong to different divisions,the liquid packaging machines are also,they look high end and they have excellent performance.They can pack liquid products in a pretty high speed,which makes them suitable for industrial applications.
Promach provides complete production lines,which include filling, bottling and capping, decorative labeling,handling and sterilizing, labeling and coding, robotics end of line, and systems and integration,etc.

Promach has multiple distributors and representatives which cover North America, South America, Europe, and Asia,in other words,nearly customers from the whole world can purchase the machines from Promach

Promach's employees all have the largest passion to serve for their customers,and the company keeps on innovation,to improve the quality of machines,and search for new technologies constantly.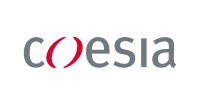 Company Background & Information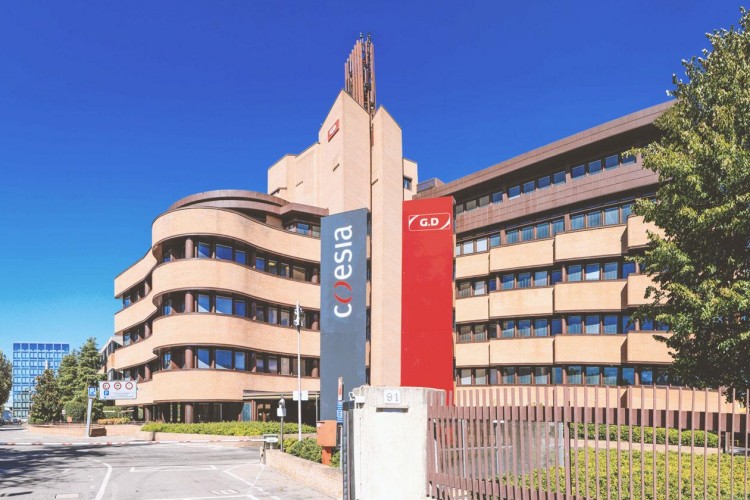 Coesia is a group which consists of 21 companies which are located in Italy,it was established in 1923,until now it is right a century.Coesia is a leadership in automatic packaging machinery industry,it always provides precise packaging and processing solutions for customers.
Key Products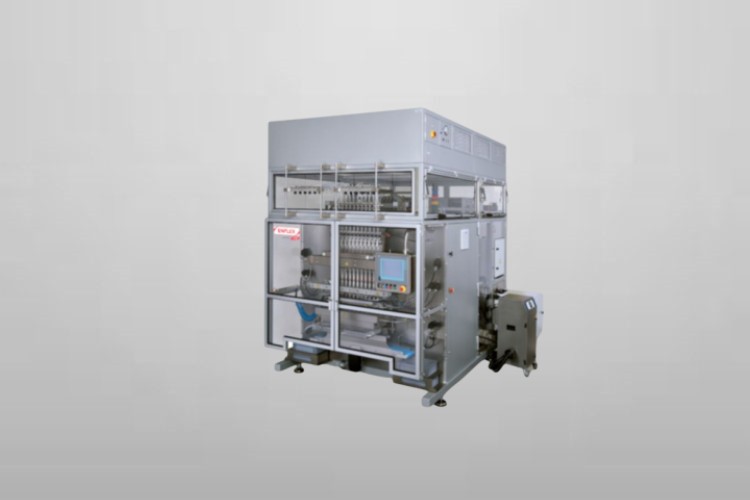 PHS-100 Liquid Packaging Machine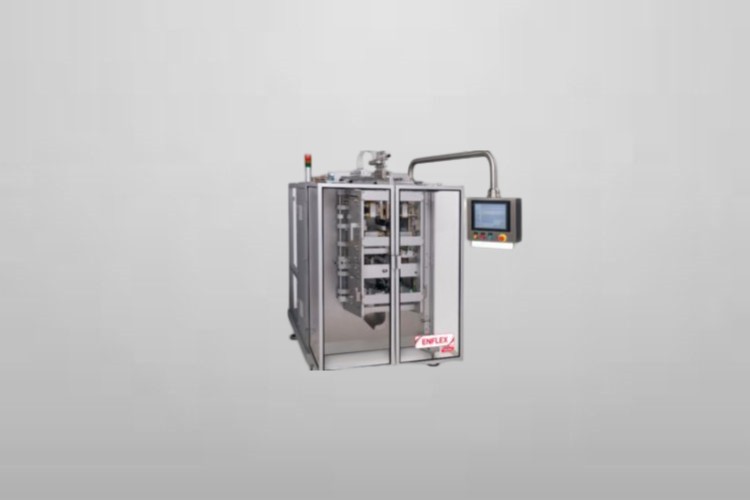 PHV-100 Liquid Packaging Machine
Coesia has different types of liquid packaging machines,such as horizontal liquid packaging machines,vertical liquid packaging machines,etc,these machines are used to pack different liquid products such as juice,coffee,milk,wine,beer,soft drinks and so on.
Coesia is a large scale group,it possesses over 8,000 employees,21 companies,141 operating units,86 production plants,and it has locations in over 36 countries.
Coesia insists of innovation and cooperation,the group has respect,responsibility,knowledge and passion,which makes it has the ability to provide world class packaging equipment for customers.
As is mentioned,Coesia is a group which has existed for 100 years,in the past century,the group has accumulated much experience,it is professional and mature to come up with effective packaging solutions.

Company Background & Information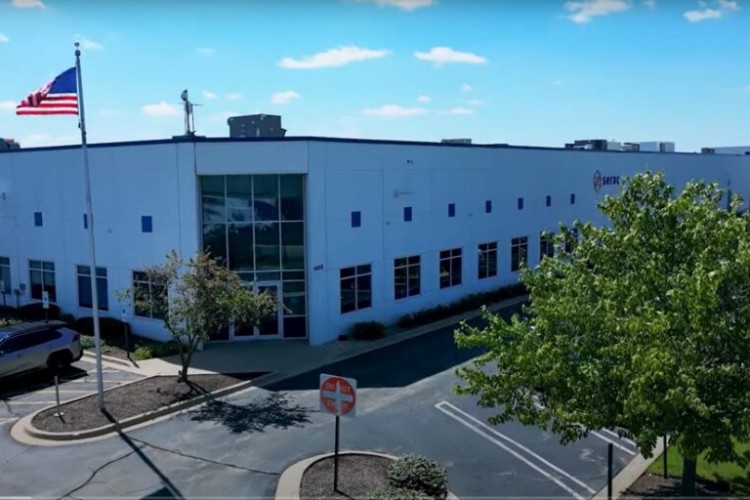 Serac is a group which was created in 1969,the first machine of it is a milk filling machine,this is the symbol of the foundation of the group.Serac has deep knowledge and high quality packaging machines,so it can help customers solve many difficult problems.
Key Products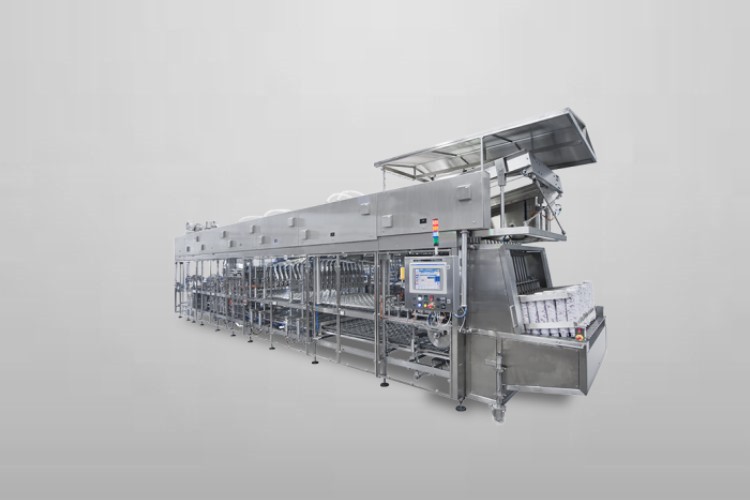 LINEA Liquid Packaging Machine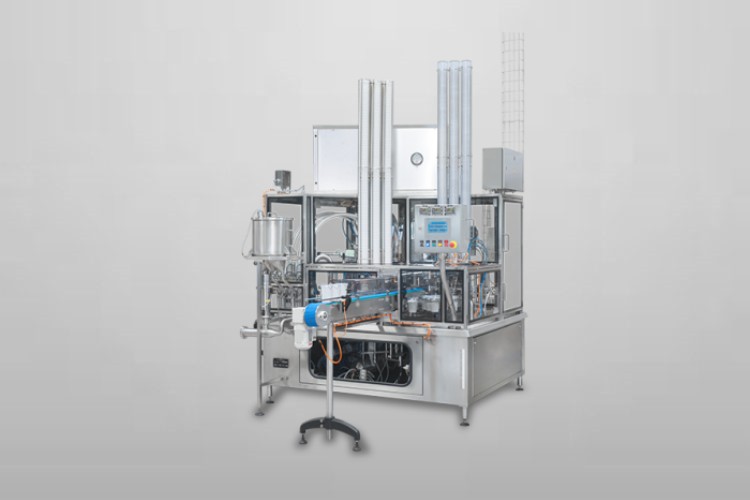 NEO Liquid Packaging Machine
The liquid packaging machines of Serac can fill liquid products into containers and then seal them,the process is efficiently and accurately,they can do this process continuously,so the packaging speed is pretty high,which makes them suitable for industries to realize volume production.
Serac has a number of experts who will try their best to help customers solve all packaging challenges,and the company will dispatch experts team to help you during the whole process of cooperation,let you have no troubles.
Serac takes importance of creativity and reliability,when it designs and manufactures packaging machines,it conform to the two principle,which makes it has ability to provide unique equipment.
Serac has many distributors in Europe,Middle East,Africa,North and Central America,South America and Asia,in other words,its distributors cover the whole world,so you can buy machines from Serac no matter where you are.
Conclusion
Now,you have already had a primary knowledge about the top 10 liquid packaging machine manufacturers in the world,which one do you think is better?In other words,do you have a choice in these manufacturers?Hope this blog can really help you to make a decision,and if you have any other problems,welcome to contact us.
Don't forget to share this post!
Tell us your raw material and project budget to get quotations within 24 hours.
WhatsApp Us: +86 181 7101 8586
Want to get Best Price Liquid Packaging Machine from China?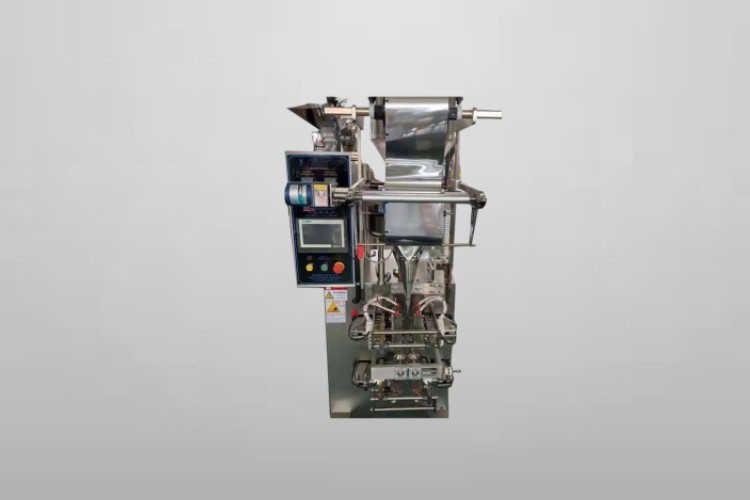 Tell us your material or budget, we'll reply you ASAP within 24 hours!