Top 10 Global Hand Sealing Machine Manufacturers:The Comprehensive Guide In 2023
Since hand sealing machines are very portable and convenient for the small-scale sealing demands,they are very saleable on the market.Although the apperances of hand sealing machines which are on sale are silmilar to each other,their quality can be very different,how can you choose a high-quality one?don't worry,just look at this article.
This article is to introduce the top 10 global hand sealing machine manufacturers to you,these manufacturers will be introduced from different aspects,to let you have a detailed realization about them,which can help you choose the best hand sealing machine.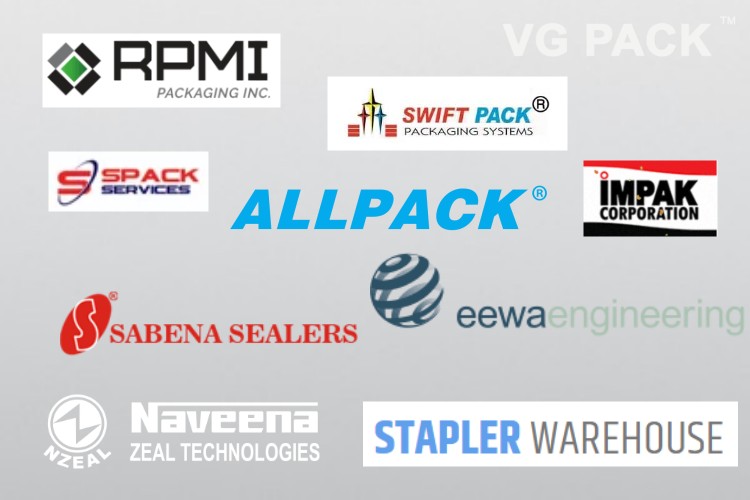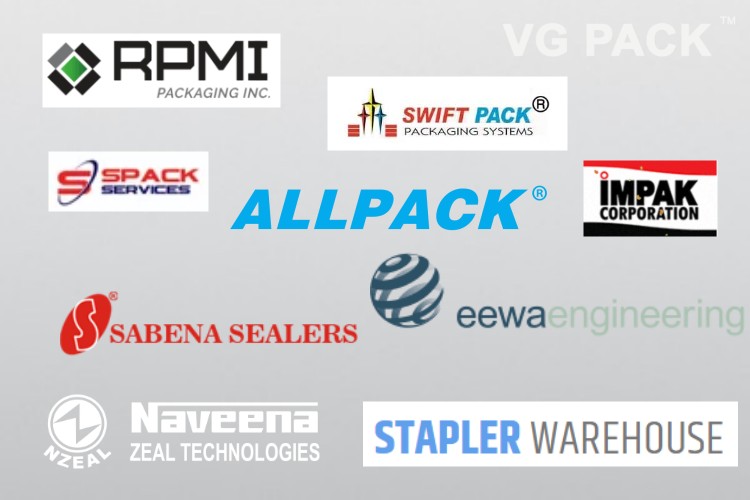 Company Background & Information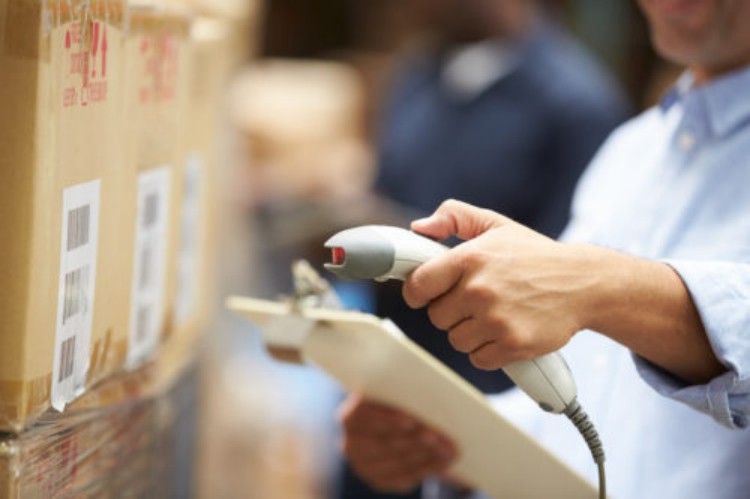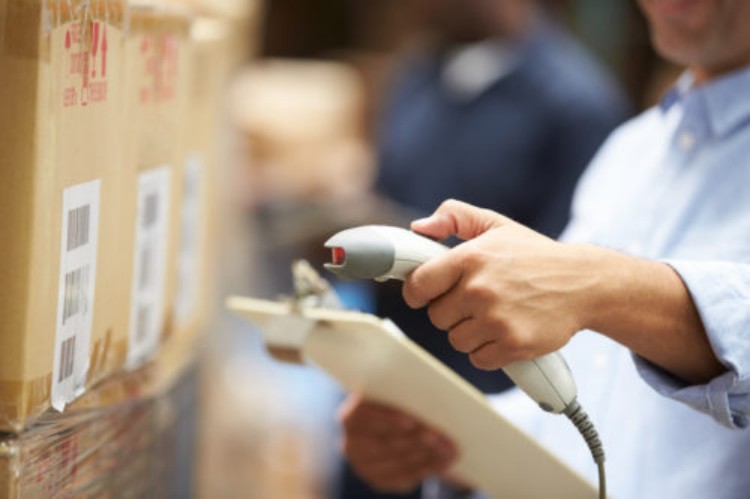 RPMI Packaging was established in 1966,it focus on offering packaging equipment and material handing systems,it offers a large range of packaging machines which covers many aspects of packaging demands.RPMI Packaging has cooperated with worldwide leadership companies for many years,it has constantly developed until it also becomes a leadership in this industry.
Key Products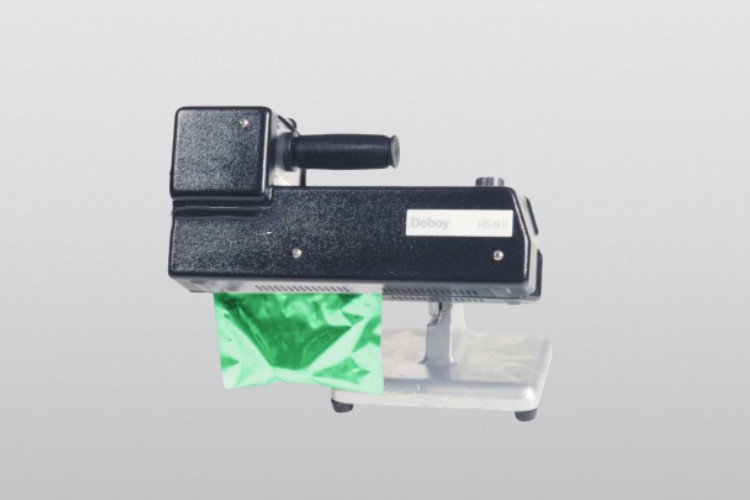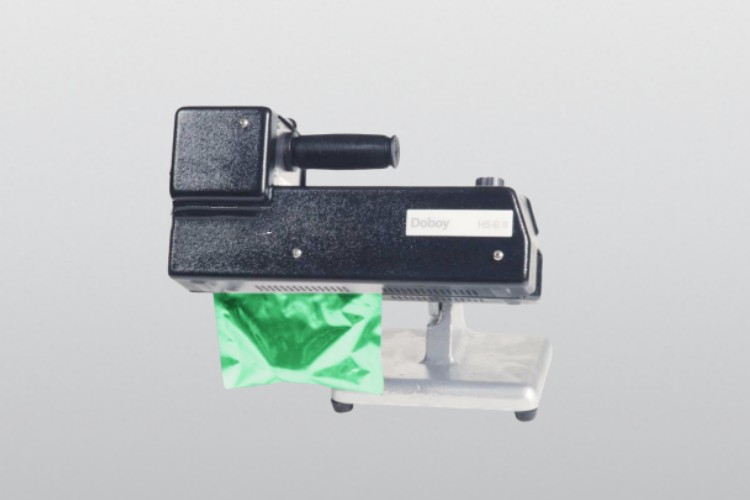 HS-BII™ Series Portable Hand Sealers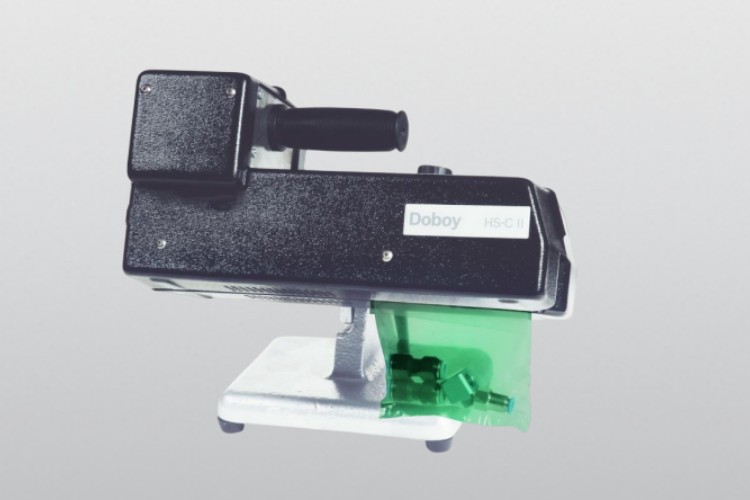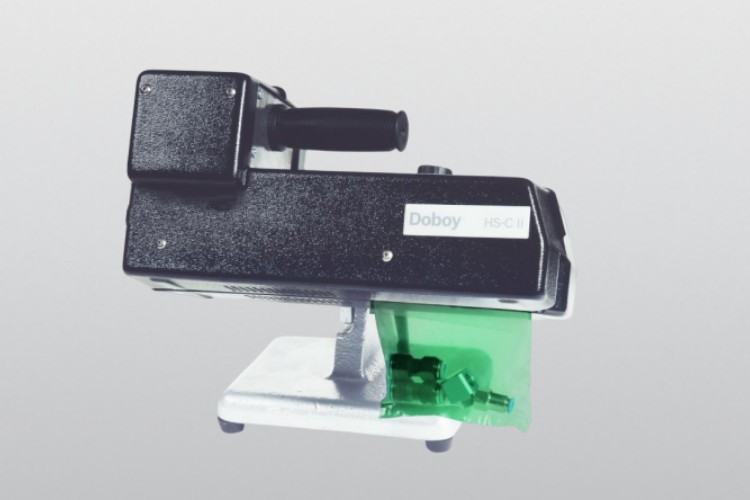 HS-CII™ Series Portable Hand Sealers
The hand sealing machines produced by RPMI Packaging are small and lightweight,can be put on the tabletop stably.They are easy to operate and the pressure can be simply changed,to fit different thickness bags.And you can see the pictures,these machines are designed delicate,however,their price is affordable.
This company attaches great importance to customer privacy and will not disclose your personal information to anyone,you can cooperate with them safely.
The technicians of this company are professional and experienced,if you have any problems,they can go to your factory to help you.
The engineers of this company will provide services such as installment,regular maintenance and other technology support.
The packaging machines which are provided by RPMI Packaging can help you improve the production efficiency and reduce your cost.
Company Background & Information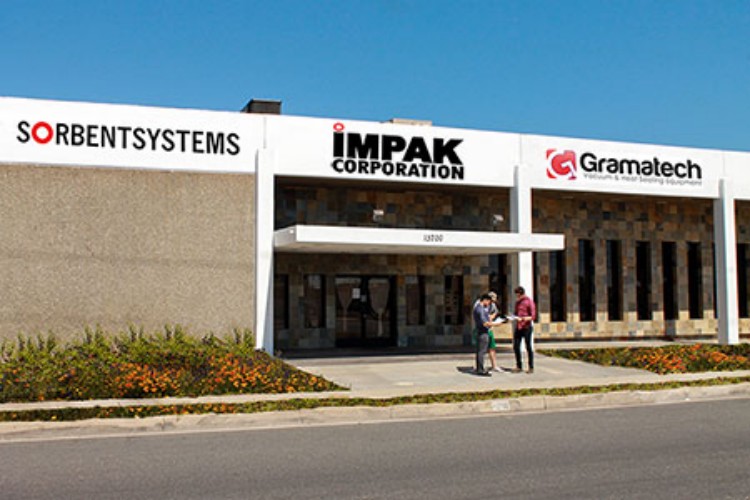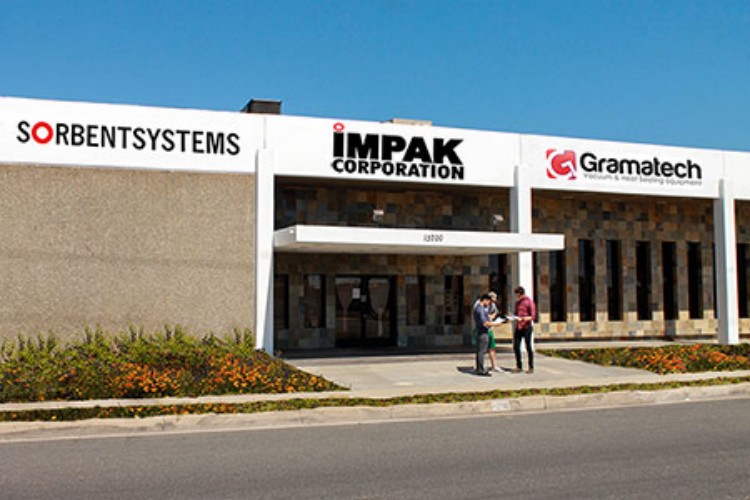 IMPAK has established for almost 30 years,in the 30 years,it focus on the manufacture of packaging machines,sealing machines and sorbents.It is is located in California,and this company has developed rapidly since its goal is to provide high-quality services and products to customers.
Key Products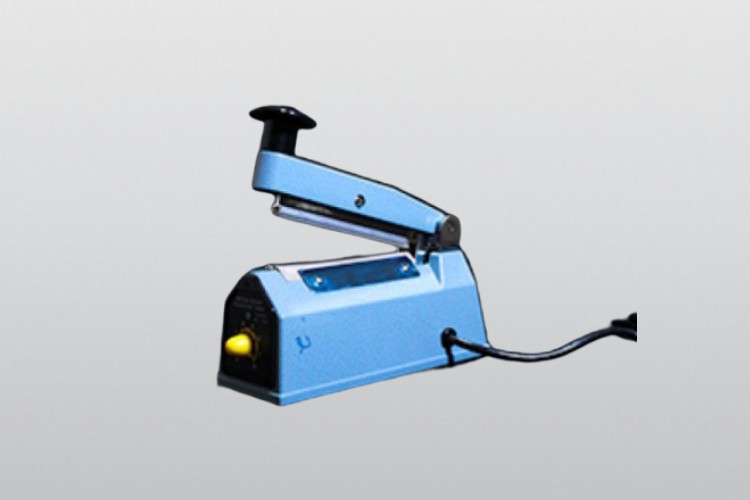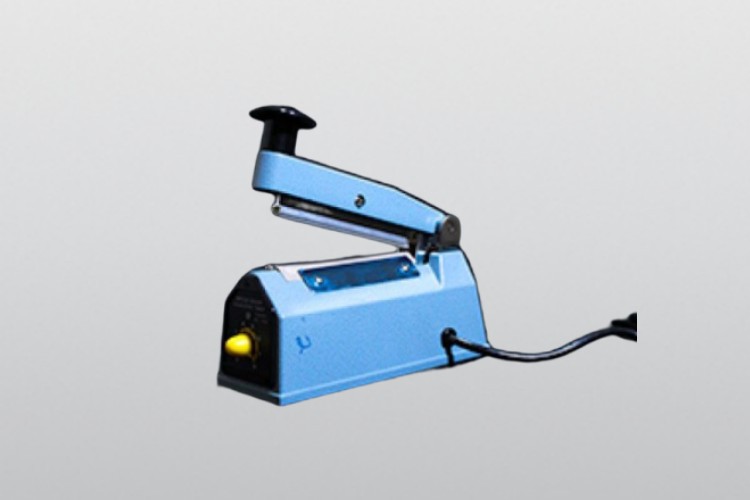 4″ Tabletop Hand Impulse Sealer – 5mm Seal – IPK-105H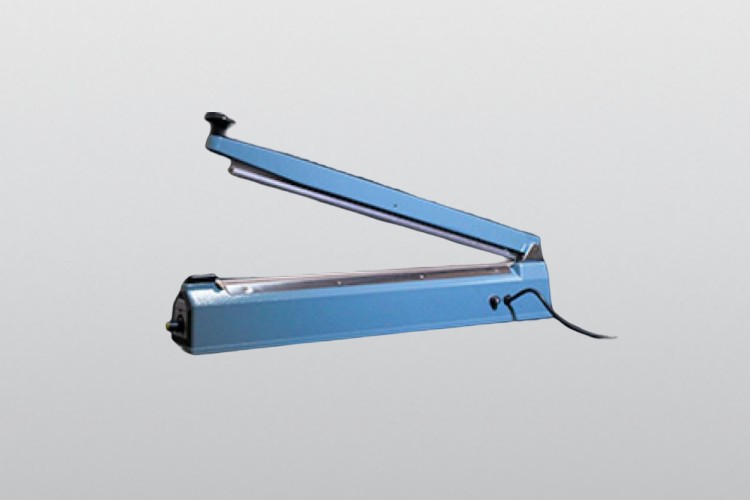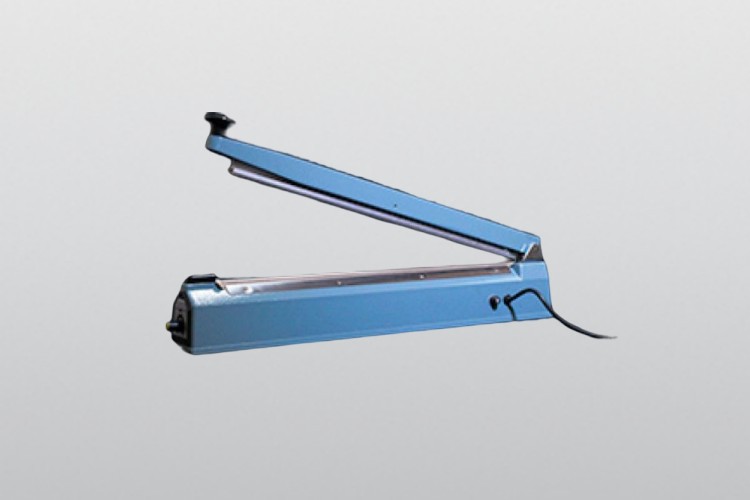 20″ Tabletop Hand Impulse Sealer – 5mm Seal – IPK-505H
IMPAK hand sealing machine is economical and reliable, and its quality is in the leading position in the industry.There are various length of hand sealing machines which are produced by IMPAK,to adapt to different sealing demands.
These machines are designed compact and portable,and they are power saving.In addition,they are equipped with analog temperature control,won't be too hot during the working process.
IMPAK receives sample requests,this company will provide sample for you if you have confusion about its products,it is convenient for you to choose proper products before purchasing.
IMAPK hand sealing machines are high-quality,easy to operate,suitable for various sizes of bags,they are ideal tabletop sealing devices.
IMPAK provides a large range of sealing machines,and constantly updates and maintains them,to make these machines have good performance.
IMPAK provides customize service to meet diverse demands of customers,if you can not choose a satisfied band sealer from the on sale ones,IMPAK can customize one according to your requirements.
Company Background & Information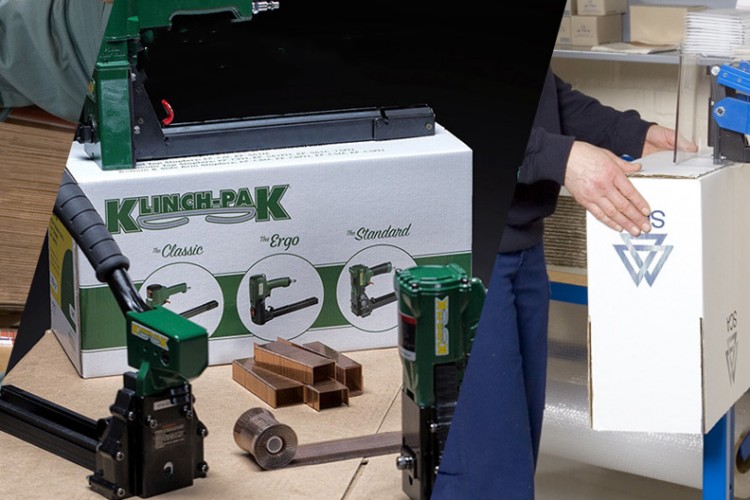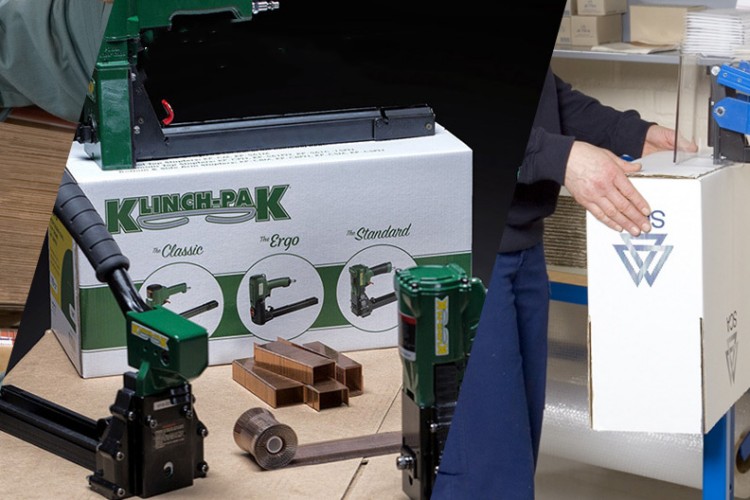 Stapler Warehouse has founded for 10 years,it is a company which provides perfect packaging solutions and packaging machines for customers,and the price is in a reasonable range,in other words,price-quality ratio of Stapler Warehouse packaging machine is pretty high.Stapler Warehouse provides a large amount of packaging machines,which are convenient for customers to choose.
Key Products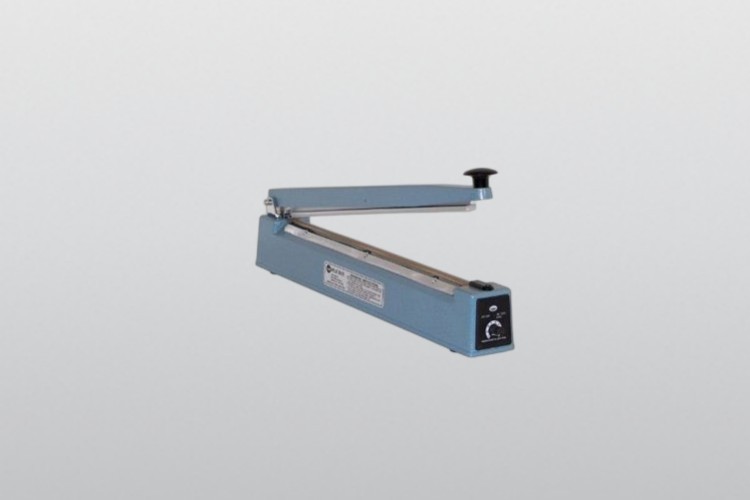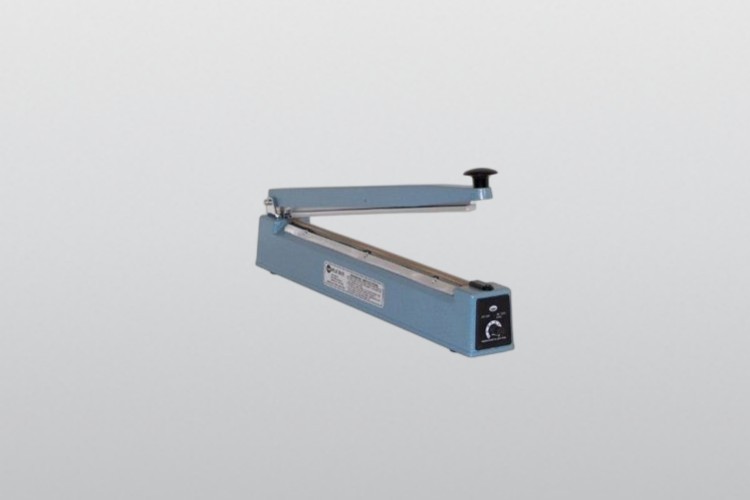 AIE-400P 16 inch Impulse Hand Sealer with 2mm Seal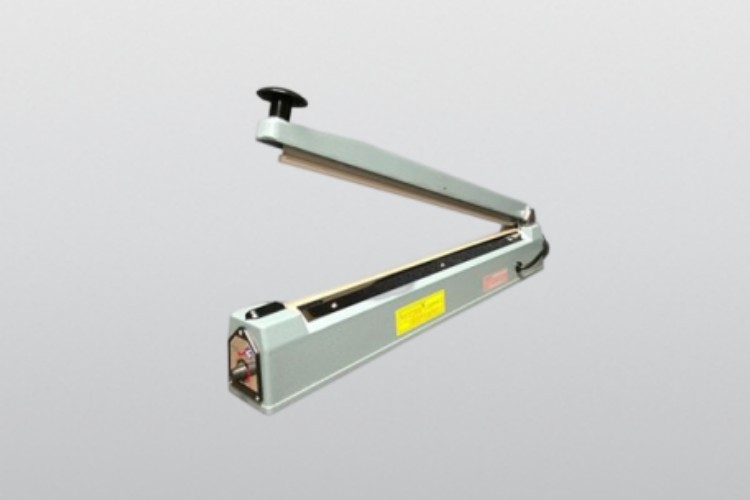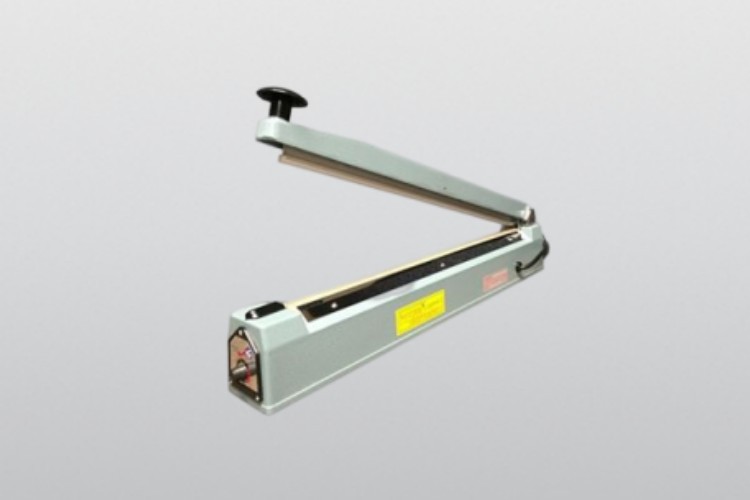 KF-520H 20 inch Impulse Hand Sealer
Stapler Warehouse hand sealing machines are produced by high-quality original material,so that they have good performance and they are durable.There are diverse series hand sealing machines of Stapler Warehouse,these machines all have their own features and advantages,customers can choose one of these machines according to the real needs.
Stapler Warehouse ensure the privacy security and payment environment security of customers,absolutely protect the rights and interests of consumers.
Stapler warehouse offers a variety of packaging machines at highly competitive market prices,these machines are within the reach of most people.
Stapler warehouse providesgood servicein order, transportation, installation steps, give convenience for consumers in the maximum degree.
Company Background & Information
Allpackchina is a reliable packaging machine manufacturer in China,it has already been established for 11 years,has accumulated a lot of experience in packaging machine industry.The products provided by Allpackchina are diverse,from various sealing machines,packaging machines to consumbales,you can all find in its products list.
Key Products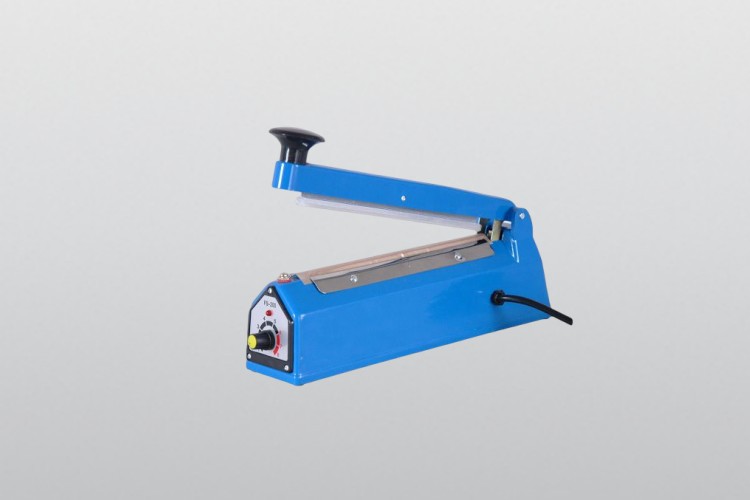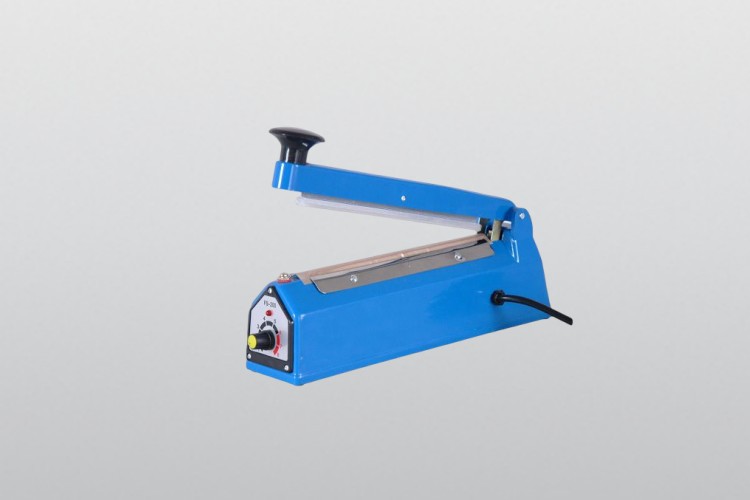 Hand Sealer / FS series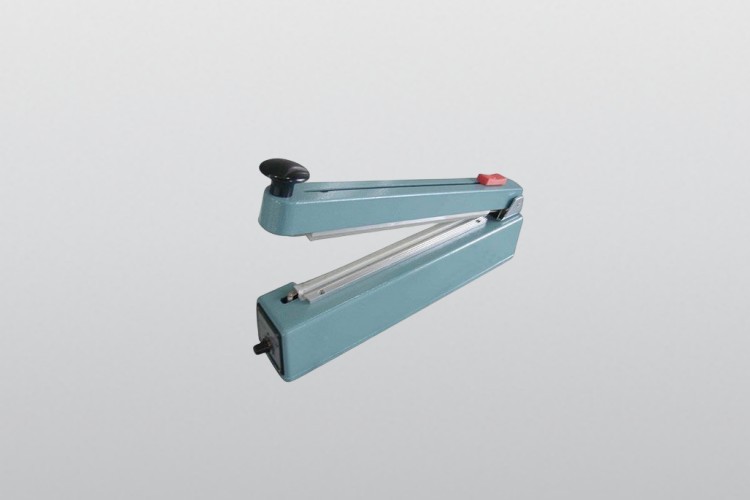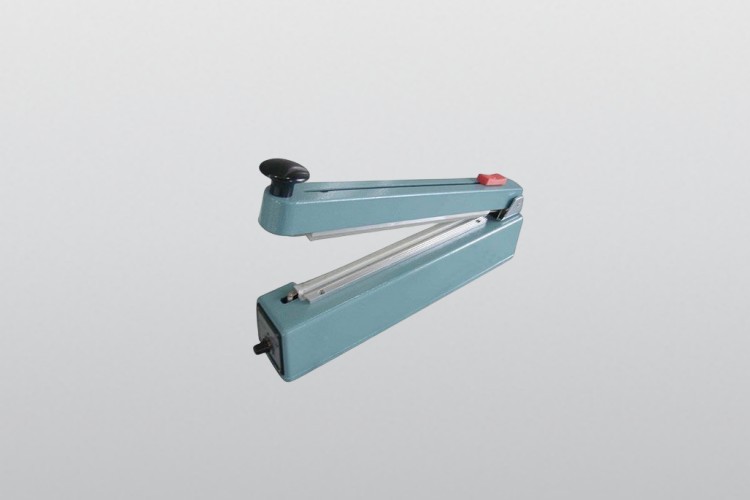 Hand Sealer / FS-200M/30OM
Allpackchina hand sealing machines are suitable for various bags of different thickness and materials because they have eight levels of temperature control setting.These machines are durable,they have long service lives,and they are convenient and efficient,can largely improve the speed of small-scale sealing requirements.
Allpackchina is one of the toppest packaging machine manufacturers all over the world,it is professional in this industry,so you can fully trust this company
Allpackchina put customers in the most important status,it provides 24 hours customer service,which means that you can contact its staffs at any time.
As is mentioned above,allpackchina offers all kinds of packaging machines and packaging materials,sometimes they can be used together,which can perfectly meet your demands
Allpackchina can guarantee that the products which are delivered to you is of top-quality and have perfect performance,these products will largely help you in your business.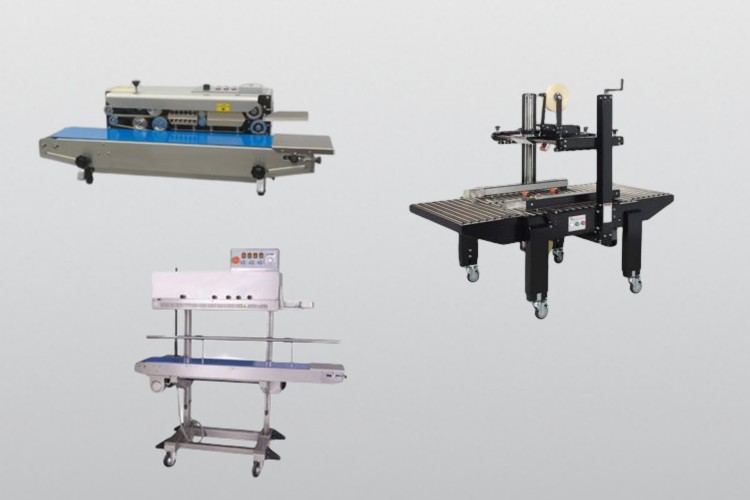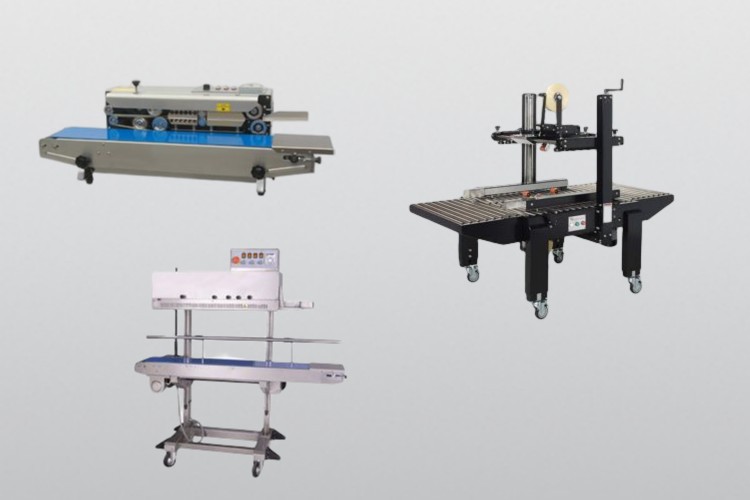 Company Background & Information
VG Pack is a manufacturer and supplier of packaging machines in India,the range of products is also very extensive,which includes:semi automatic strapping machine.carton tapping machine,shrink wrapping machine,shrink sealing machines,tensioner,vacuum sealing machines,hand tools,these products are all have excellent performance,can give you good using experience.
Key Products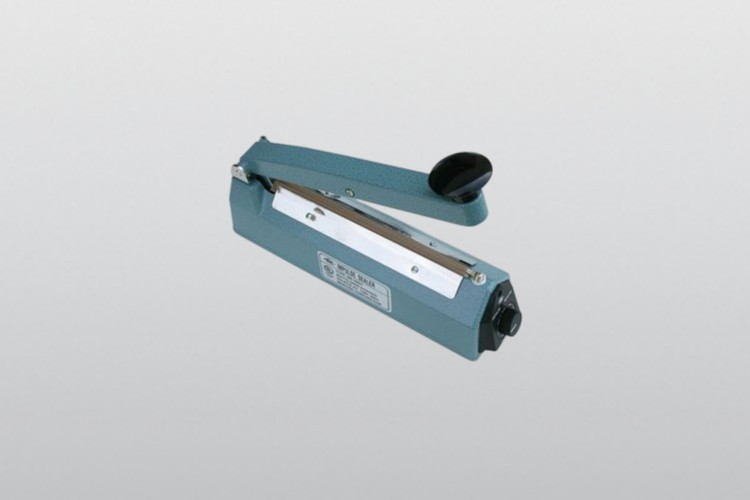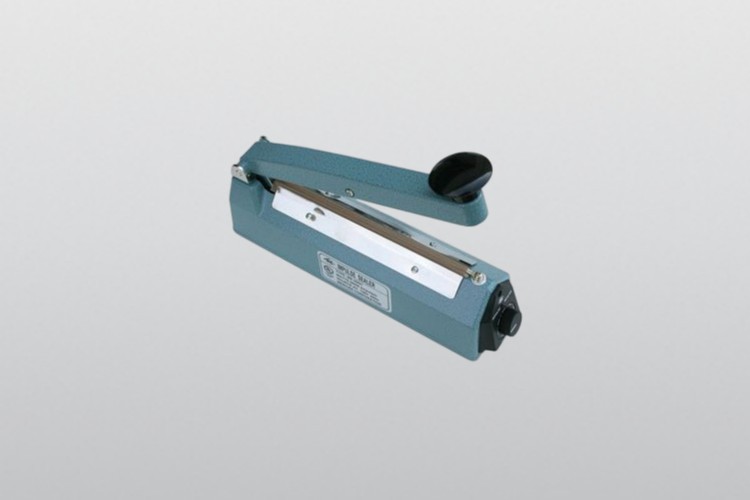 Hand Operated Sealing Machine
The VG Pack hand sealing machines can be used for food and non-food,commercial and family applications,they can seal a large range of bags with high-efficiency.The temperature of these hand sealing machines can be adjusted,and the machines doesn't need warm-up time,you can directly use them when turn on the power.
VG Pack has a long history of 25 years,with the development in this period,it has been very professional and experienced in packaging machine manufacture,its machines are high-quality and durable.
VG Pack company possesses advanced technology,strict testing standard,complete infrastructure,in favour of this strengths,this company can offer perfect packaging machines to its customers.
VG Pack is highly recognized in the packaging industry,it has attached cooperation with lots of famous companies,many companies choose VG Pack because of its good credit.
Company Background & Information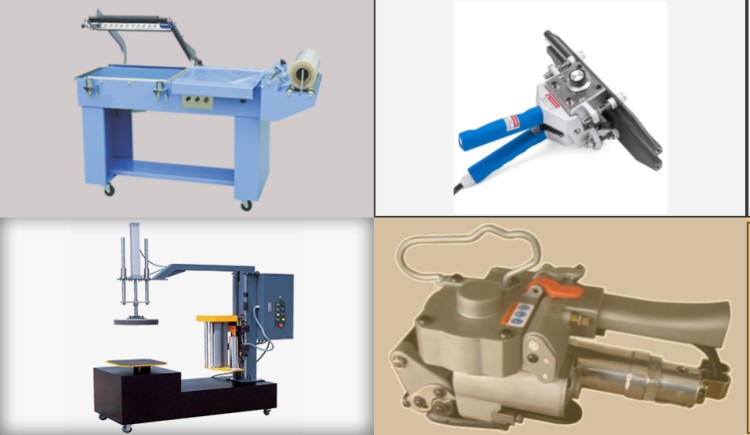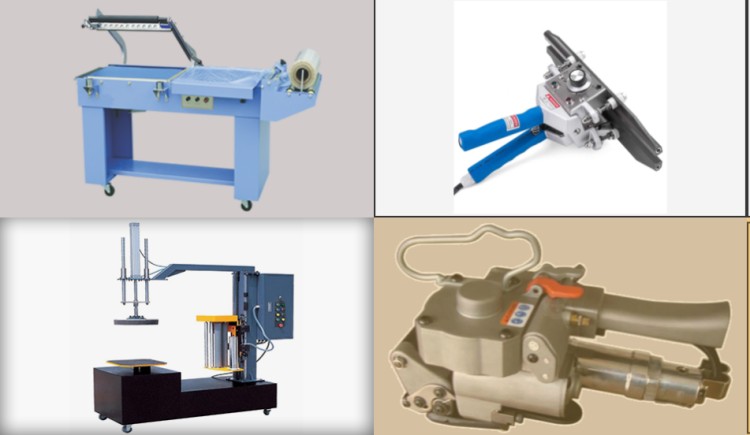 Sabena Sealers has 25 years experience in this field,its main business is to provide packaging machines and solutions to many industries such as pharmaceutical industry,cosmetic industry,food industry and so on.This company regards meeting customers demands as its important mission,it insists to provide the best packaging machines to customers.
Key Products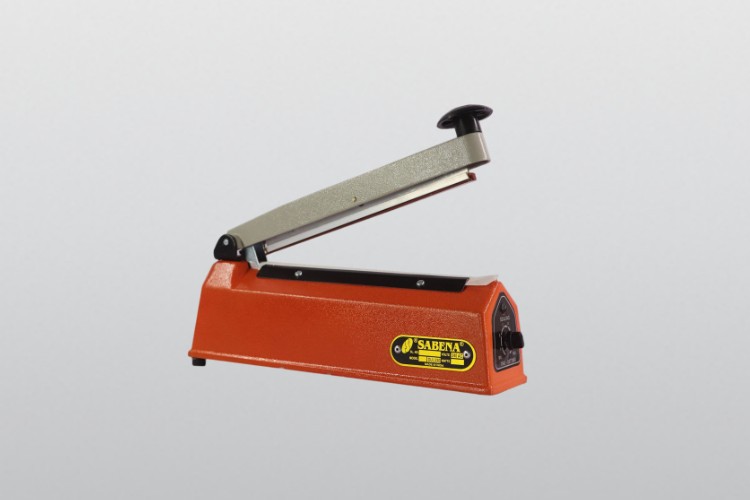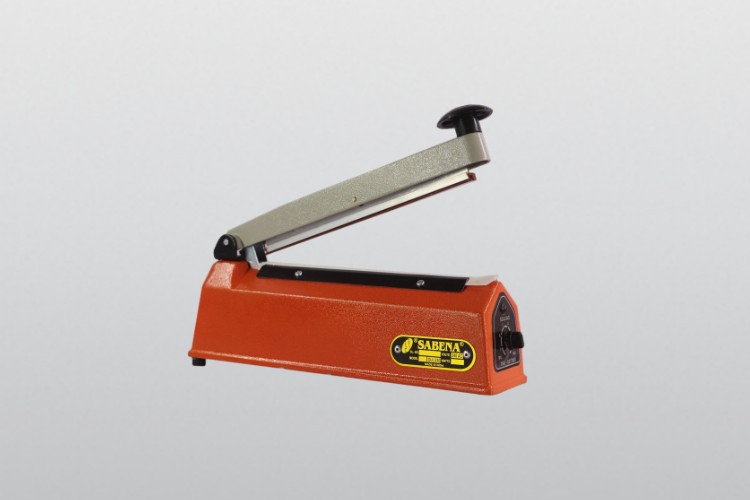 Sabena Sealers Impulse Sealer
Sabena Sealers hand sealing machine has a good and attractive appearance,and its quality is also at a high-level,this machine can be used for sealing all kinds of model pouches,it is small in size and consume little power during the working process,but its performance is nothing to sneeze at.
Sabena Sealersis a leading packaging machines manufacturer and supplier in India,its machinery is world class.
Sabena Sealershas professional and skilled engineers and high-end technologies,so this company constantly improves the quality of packaging machines,to keep it leader status.
The past clients' reviews of Sabena Sealers are very high,it is enough to show that this company provides good customer service.
Sincerity and honesty are the article of faith in Sabena Sealers and the staffs of this company are strictly adhered to it.
The Sabena Sealers company has grown in scale and now has dedicated sister companies,larger companies are more trustworthy.
Company Background & Information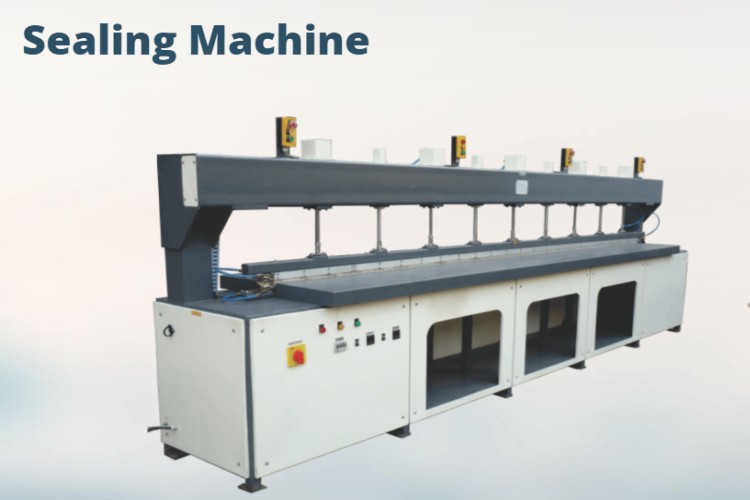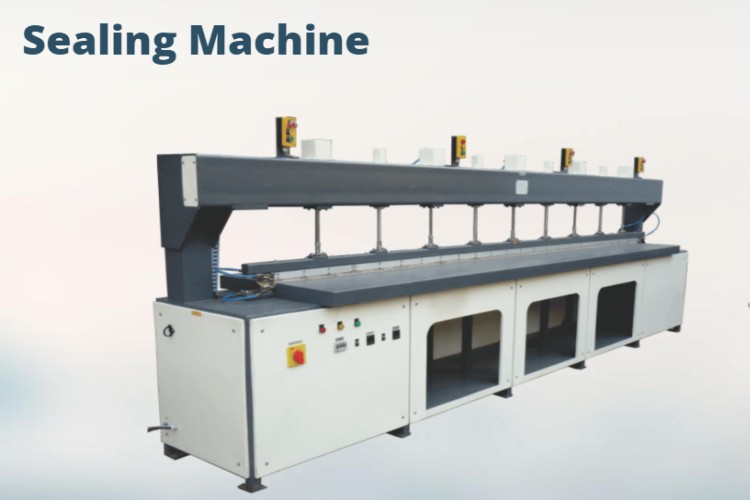 Eewa Engineering Company,established in 1967,it provides diverse packaging machines,filling machines and sealing machines,which are widely applied in food&beverage industry,pharmaceutical industry,surgical industry,pesticide industry,etc.
Eewa Engineering Company has a long history which is almost 55 years,during the 51 years,it has produced above 25o models machines,and receives more than 30000 satisfied customer around the world,it is a world class packaging machine manufacturer.
Key Products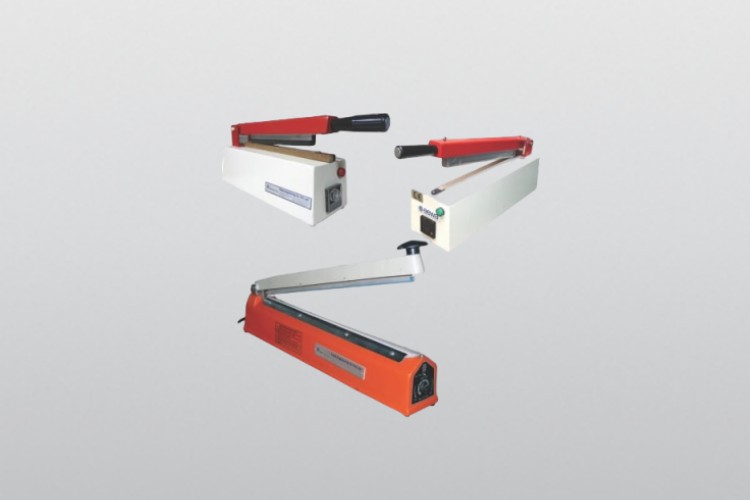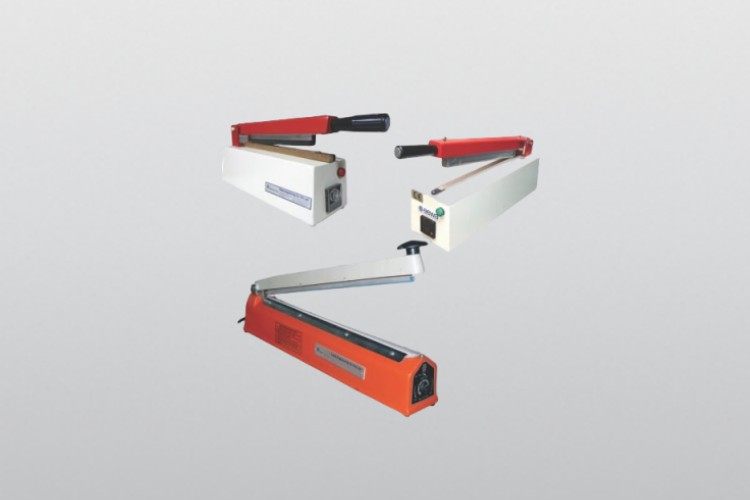 Eewa Engineering Company Hand Sealers
The Eewa Engineering Company Hand Sealing machines can seal many types of bags or films such as PE, PP, LDPE, LLDPE, HM, HDPE.The temperature and sealing time of these machines are adjustable,for the purpose to seal bags of different thickness.These machines are fast in sealing speed,easy to be used and carried,and they are very small,which will not occupy too much space.
The Eewa Engineering Companyregards product stability as thetop priority and it is committed to providing customers with high quality packaging machines.
Eewa Engineering Company possesses a hard-working team which consists of experienced engineers,professional technicians and marketing personnel,they will offer good service for their customers.
The products of Eewa Engineering Company are all strictly tested by its engineers,so you don't need to worry about the quality of them.
Eewa Engineering Company is affiliated with many associations and is widely recognized.
Eewa Engineering Companyprovides customize service,if you can't choose a satisfied machine from the existing products,you can try to customize one own machine.
Company Background & Information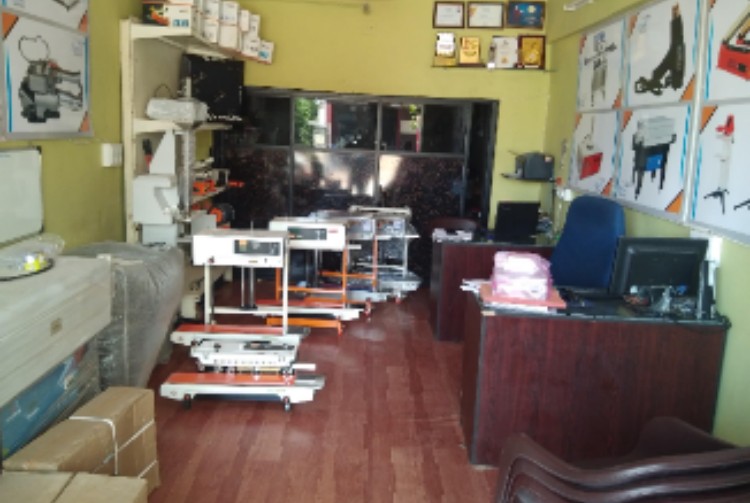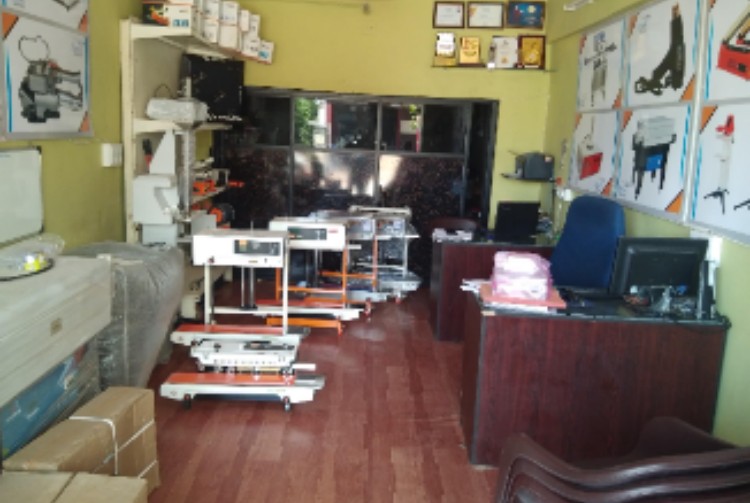 Spack Services was started in 2016 at Ahmedabad,although it just been founded for 6 years,it also has developed into a world-renowned packaging machine company.This company mainly provides sealing machines, pouch packing machines, shrink tunnel , and box strapping machines.
Key Products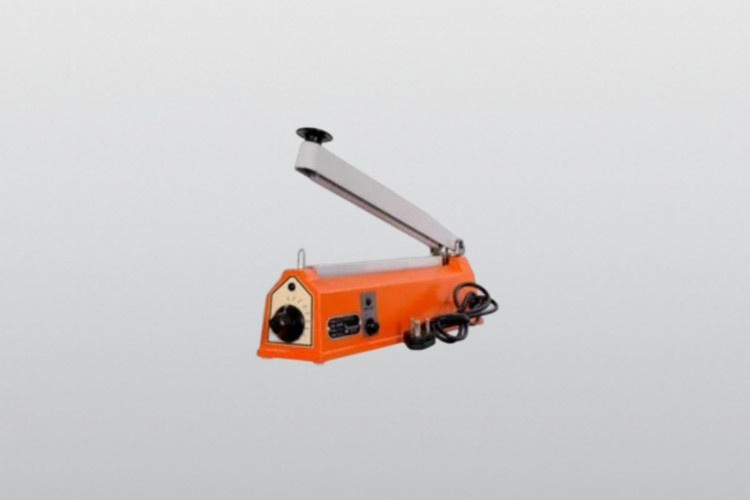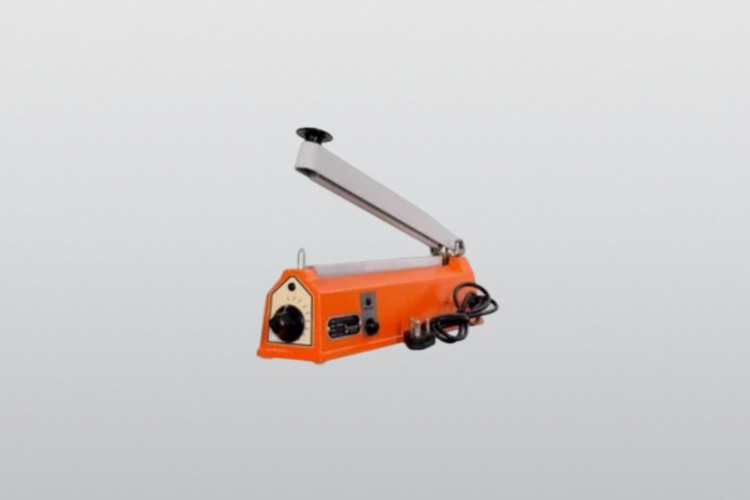 Manual Pouch Sealing Machine
Spack Services hand sealing machines are ideal devices which are used to seal heat sea lable poly pouches,they are simple to operate and they are equipped with the electronic timer and audio visual sealing indicators,which makes the machines more advanced.Moreover,the Spack Services hand sealing machines are high quality,they can realize instant and high-accurate seal.
Spack Servicesconstantly innovates and improves the products they provides according to the market tendency,to give customers the best usage experience.
Spack Serviceshave a team of skilled technicians with spirit of utter devotion,they devoted themselves to the packaging machine industry.
Spack Services ensure that the products which you purchase can be delivered to you in the scheduled time or even earlier.
Since the company possesses expertise knowledge,it can provides its customers with quality-assured packaging machines.
Spack Services has wide distribution network,and it offers easy payment modes and transparent dealings,which makes the whole dealing process more convenient for customers.
Company Background & Information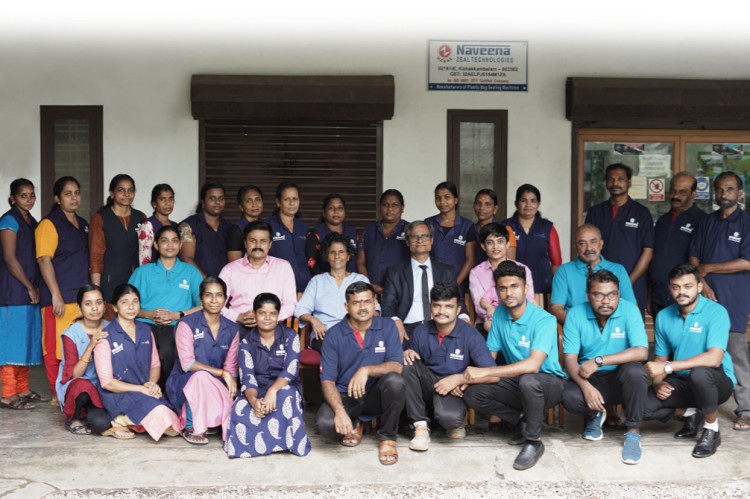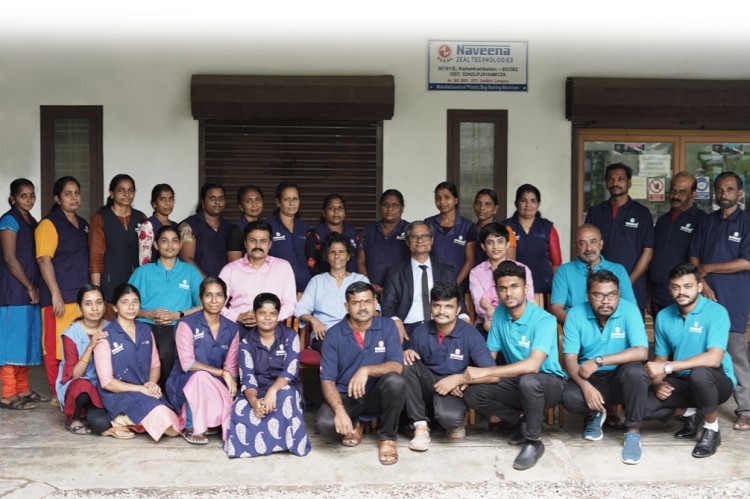 Naveena Zeal Technologies was established in 2000,until now it has already 22 years history,this company has created over 50 models sealing machines,is in a leading position in the industry.The founder of Naveena Zeal Technologies is professional in this field,it is because of his abundant experience that he can lead this company to develop so rapidly.
Key Products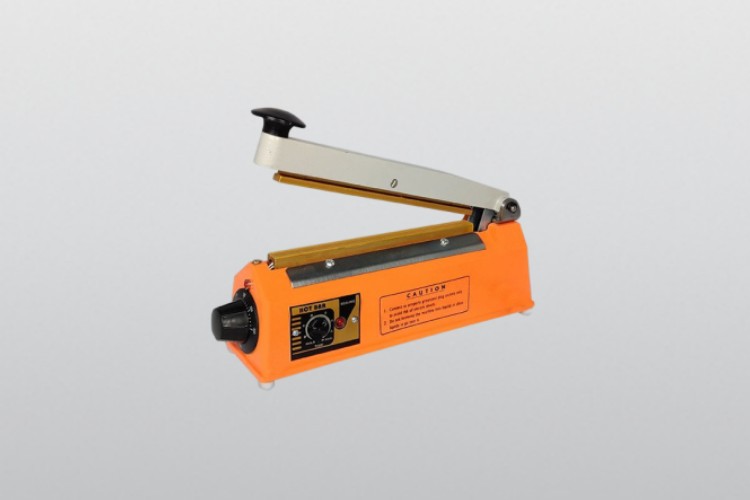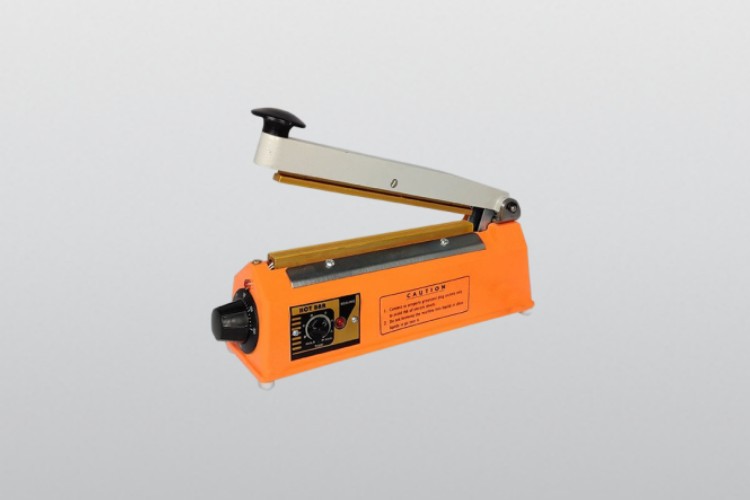 Hand Hotbar Sealer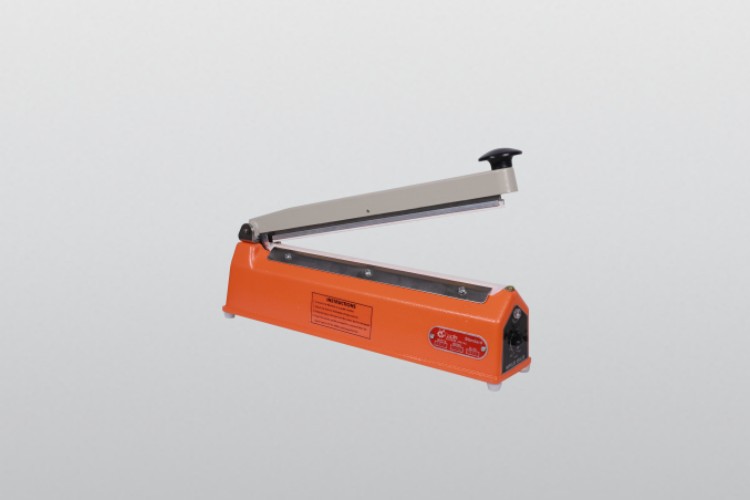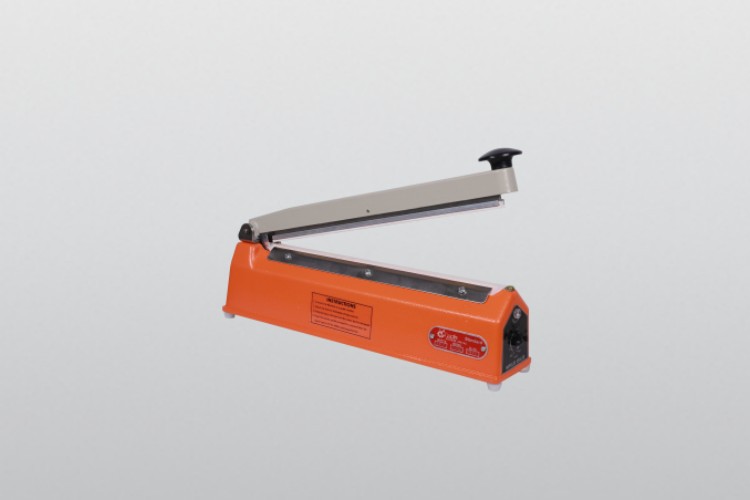 HAND SEALER – STANDARD
The Naveena Zeal Technologies hand sealing machine is equipped with control transformer,stainless steel hinge bracket time regulator and temperature controller,which make it have better performance,this machine is special to seal BOPP, aluminum foil and paper laminated pouches,can seal pouches with high-speed and high precision.
Naveena Zeal Technologiesprovides a large number of packaging machines,which can make your packaging process more simple,comfortable and efficient.
Naveena Zeal Technologieshas a specific team which devotes to quality testing and technology innovation,for the purpose to provide better packaging machines.
Naveena Zeal Technologiesreputes every customer,and the company values its customers'idea,its customer service is high quality.
Naveena Zeal Technologiesfocus on the production of sealing machines,it provides different type of sealing machines,which can resolve your sealing requirements perfectly.
Company Background & Information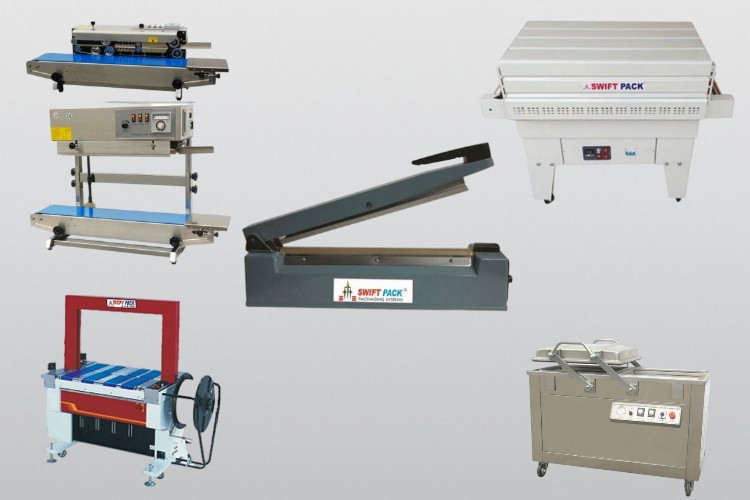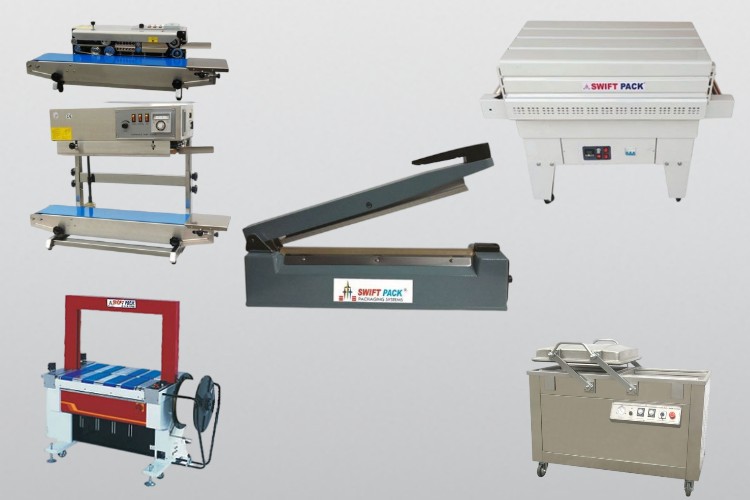 Swift Pack was founded in 2000 ,it is a partnership company, the range of its products includes automatic packaging machines, strapping machines, vacuum packing machines, shrink pack machines, band sealing machines, liquid packing machines, capping machines, batch coding machines,etc,because of the wide range of products,the company has taken over almost the entire Indian market.
Key Products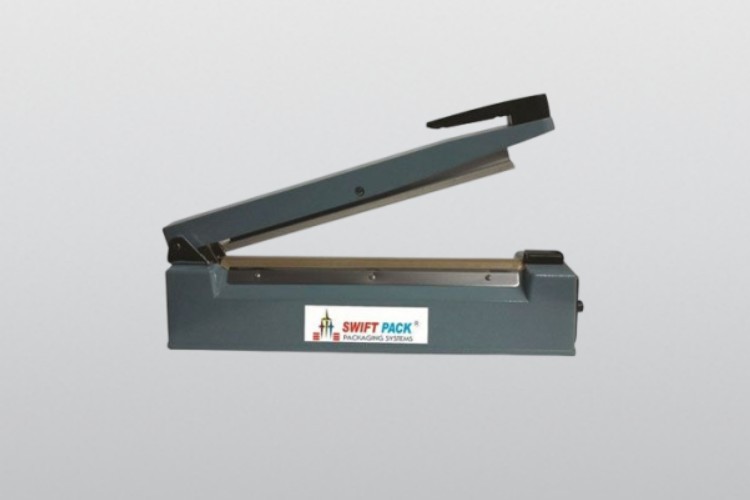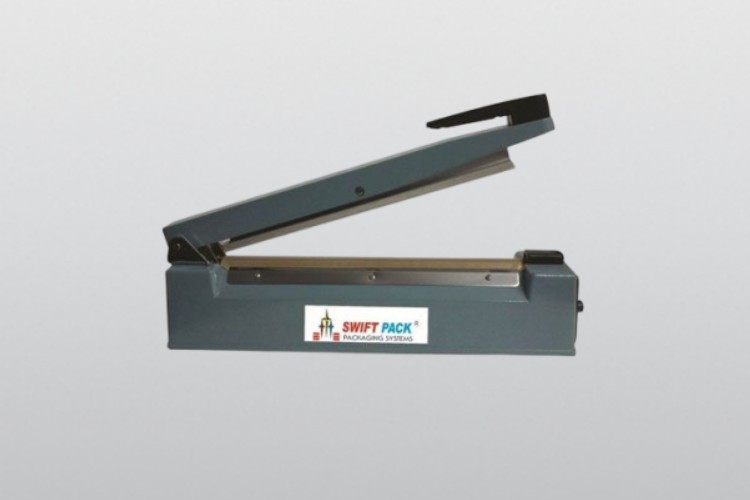 Impulse Sealer-1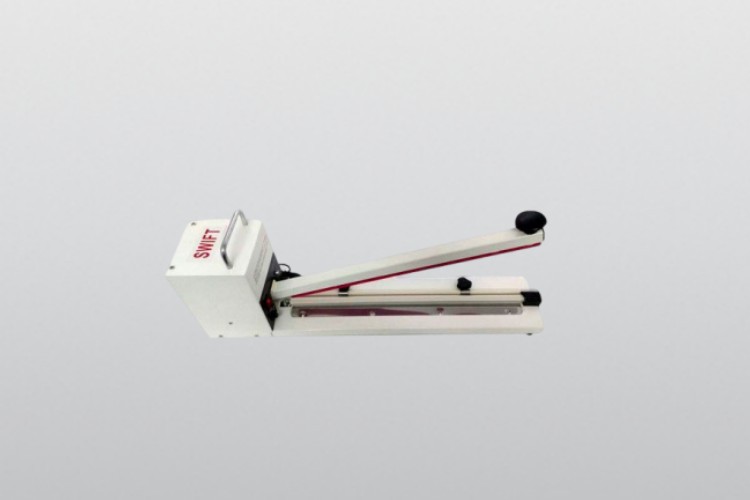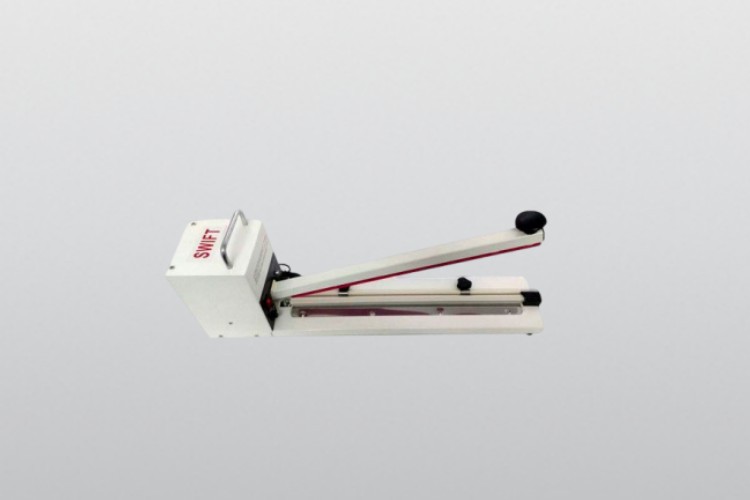 Impulse Sealer-2
The Swift Pack hand sealing machines are equipped with middle cutters,used to cut the bag after sealing, which are widely applied to seal all kinds of plastics films, compound films and aluminum-plastic film.These hand sealing machines are widely used in food,tea,medicine,handware and many other industries,they are the most economical and convenient devices in the sealing machinery.
All the packaging machines of Swift Pack are easily operated and user-friendly,don't need you put too much mind in how to use them.
Swift Pack has a strong distribution network,it doesn't only sale in India,it also expand markets in other regions,so you can buy its machines even if you are not in India.
Swift Pack adheres to customer orientation,provides complete customer services,can protect your rights during the cooperation process
Swift Pack possesses complete infrastractural facility,with a good production environment,it can provide you good-quality packaging machines.
The clientsof Swift Packcover leaders in various industries from all over the world,this company has a good reputation in the packaging industry,it is absolutely reliable.
Conclusion
In a word,the above 10 hand sealing machine manufacturers are worthy to trust in terms of quality,no matter you choose any one of them,you can get a good sealing equipment.Through reading this article,maybe you already have a choice?Welcome to contact us when you have any other questions.
Don't forget to share this post!
CONTACT US
Tell us your raw material and project budget to get quotations within 24 hours.
WhatsApp Us: +86 181 7101 8586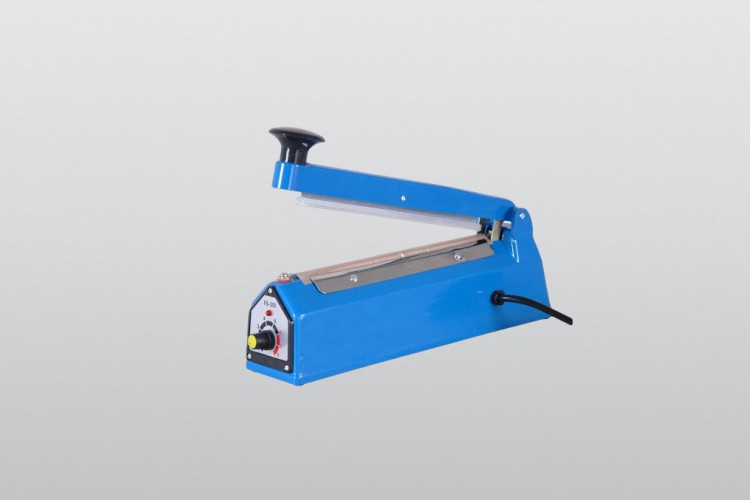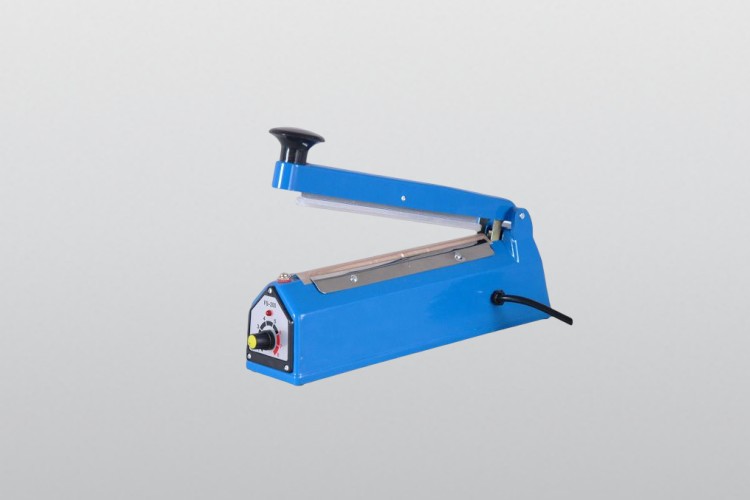 Tell us your material or budget, we'll reply you ASAP within 24 hours