Description
Introduction:
1.Vacum packaging machine with role and double lateralsealing bars, made ofstainless steel AISl 304). Equipped with dital panel and volumetric electronicsensor for the steady controlof acurm.Yfolume increased chamber and conves ld for a max height of 250 mm.The vacum pump of 4Dm3/h with three-phase 30V motor ensures high productivity.
2.The two side bars with a length of 60 cm allow to pack more bags simultaneously (on one or both of the bars), reducing packing times.
3.ls however possible to use it with a single bar.
4.The DZ 600 2S packaging machine is also used for the vacuum seal and the jars of creams, jams, etc .
5.The vacuum chamber utilizes specific smooth envelopes for vacuum.
Dimension: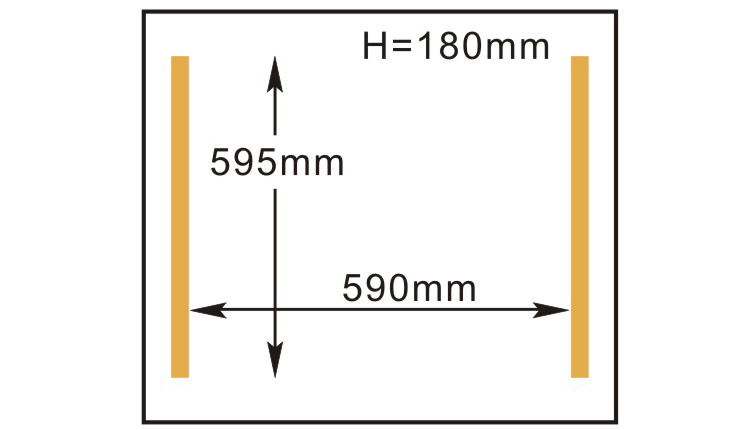 Product Detail: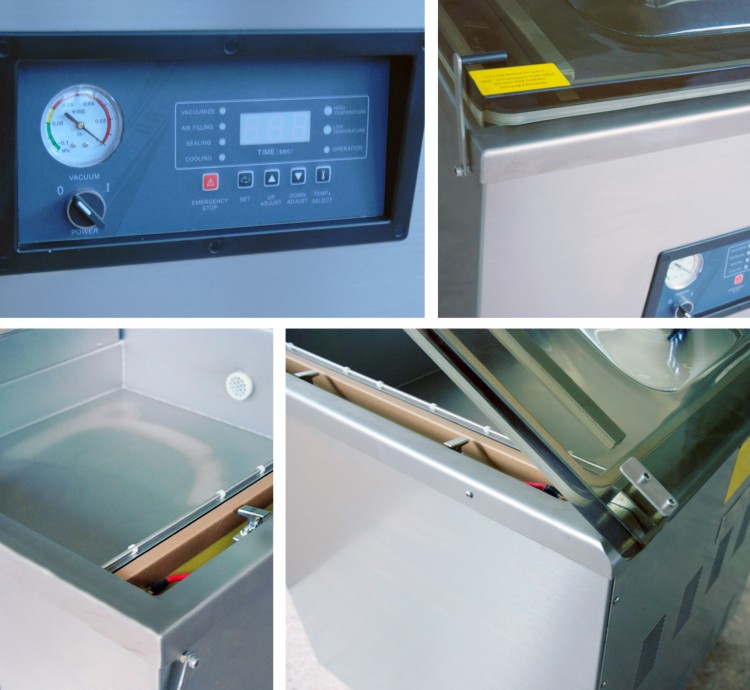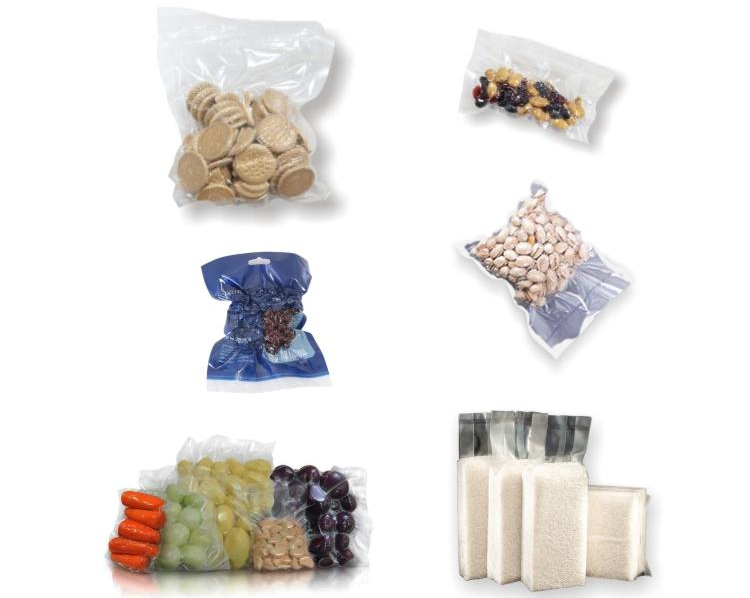 Specification:
| | |
| --- | --- |
| MODEL | DZ-600/S |
| Voltage (VIHz) | AC 380/50 220/50 110/60 |
| Motor power (W) | 1800 |
| Sealing Power (W) | 1000 |
| Ultimate Vacuum Pressure (Kpa) | 1 |
| Sealing Width (mm) | 10 |
| Chamber Dimension(LoWxH)(mm) | 700×620×250 |
| Vacuum Pump capacity (m3/h) | 20×2 |
| Material for Vacuum Chamber | sUS304 |
| External Dimensions (LxWxH)(mm) | 740×770×970 |
| Net Weight(Kg) | Approx.173 |