Description
Introduction:
1.The machines are equipped with two chambers. Mhile productsare being packed in the frt chamber, the second chamber can be unloaded and oaded again.Thismakes the packaging procedure espeiall efficent. Double chamber vacum packaging machines from HUALIANare easy to operate, clean and service.They offerthe highest output on the smallest footprint and also provide impressive performance over their entire machine life
2.Our spring design that assists in liting the lid provides a mooth and easy backand forth movement that makes production more eficientand islss fatiguing foworkers.
3.Making seals, bars, and spacer boards easy to replace helps keep producion lines moving because there is no need to stop the line to watfor maintenance nospecialtools necessary to quicly replace seal wire cushions,bars ,or any other components.By simply having a spare part on hand,you can be backup and runningin under five minutes without any special tools.
Dimension: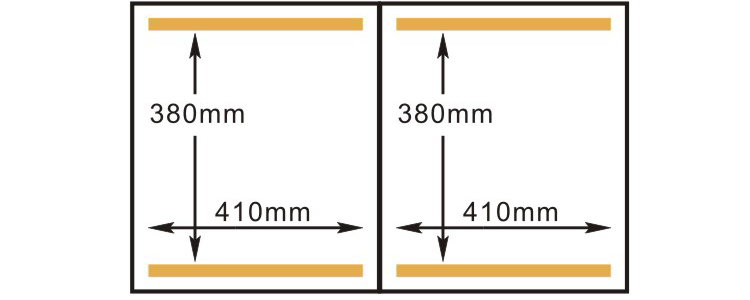 Product Detail: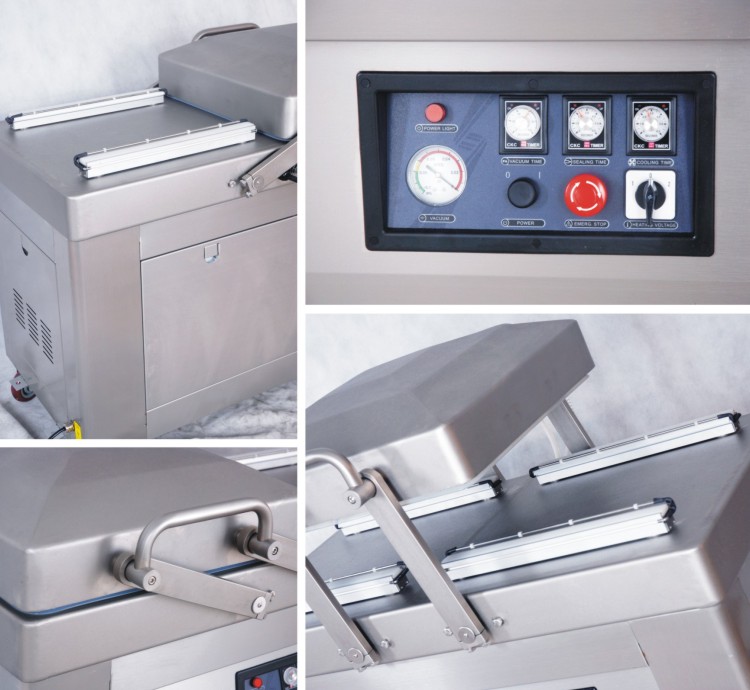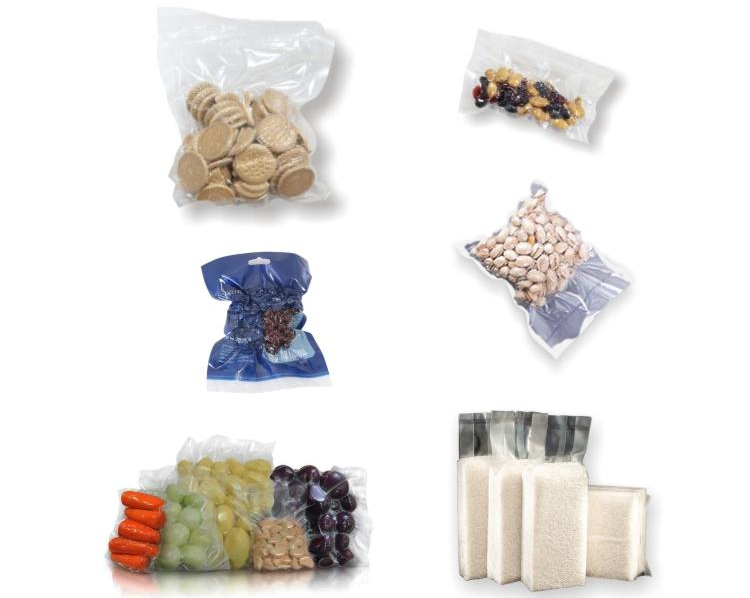 Specification:
| | |
| --- | --- |
| MODEL | HvC-410S/2B |
| Voltage (VIHz) | AC 380/50 220/50 110/60 |
| Motor power (W) | 900 |
| Sealing Power (W) | 500 |
| Ultimate Vacuum Pressure (Kpa) | 1 |
| Sealing Width (mm) | 10 or 2×3 |
| Chamber Dimension (LxWxH) (mm) | 510×500×150 |
| Vacuum Pump capacity (m3/h) | 20 |
| Material for Vacuum Chamber | sUS304 |
| External Dimensions (LxW*H) (mm) | 1070×685×930 |
| Net Weight (Kg) | Approx.170 |