Introduction:
1.Bench vacum packaging machine with front sealing bar,made of stainless steel(AlSl304, equipped with ditl panel and elecronc olametric sensorthtasuresa steady control of vacum.The bigger chamber with rounded lidallows the paclaging of products with max.eightof mm.180 and the vacum pumpfrom 20 m3/ h.ensures high productivity.
2.Vacuum machines can be equipped with gas injection system (ATM).
3.Each sealing bar is equipped with wo nozes which introduce gasesin dferent quantirtes,so the machines aresuitable for the pack.aging of one single usefor eachsealing er WNhen ordering it is possible to request a modification to the gas inlet system so as to be able to pack two bags per bar by entering the same quantity ofgas for each package.
Dimension: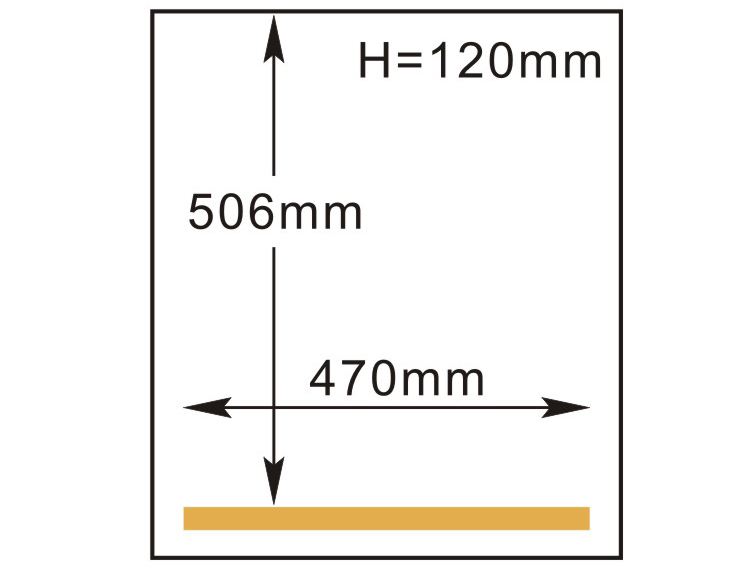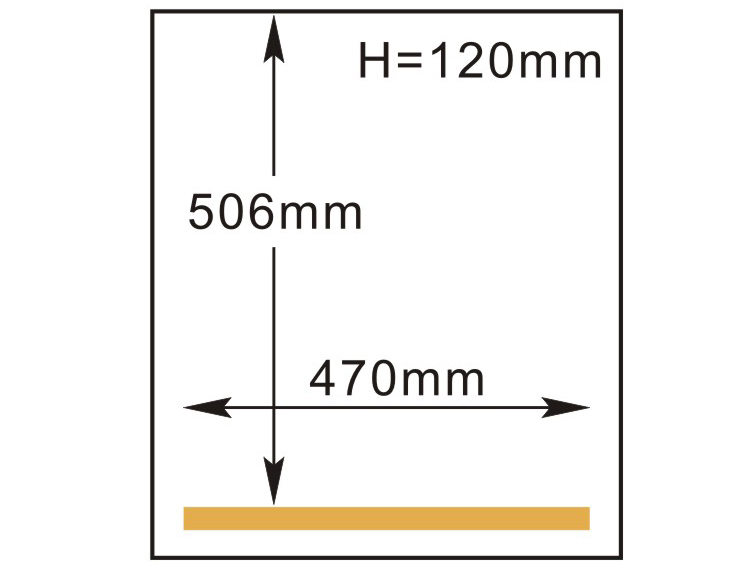 Product Detail: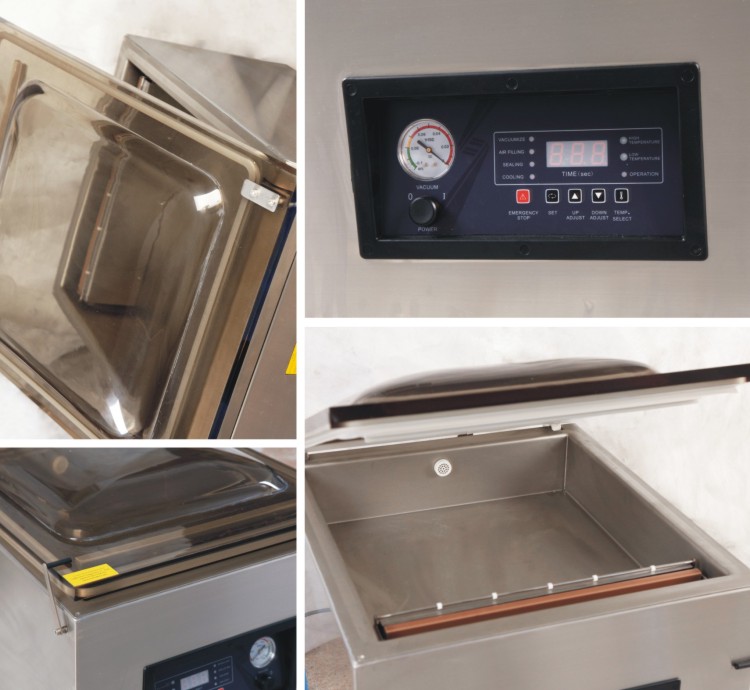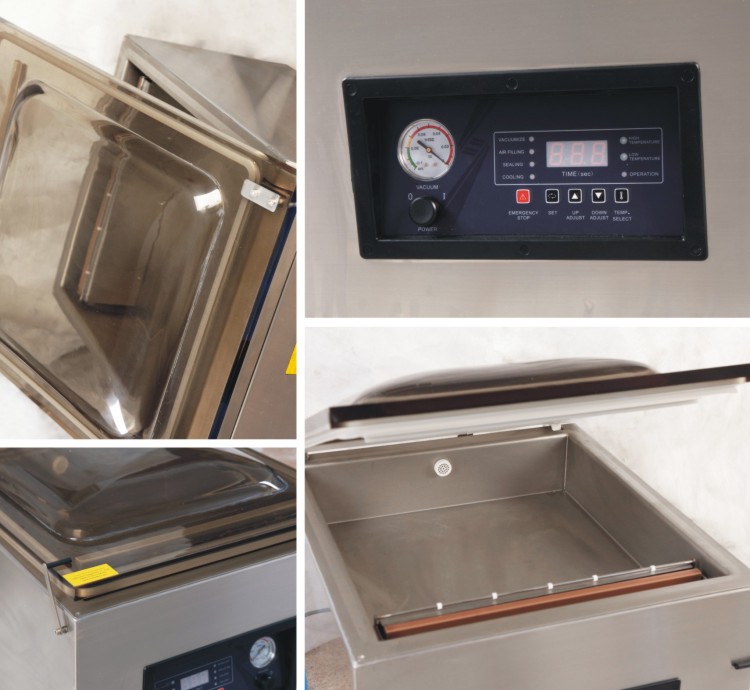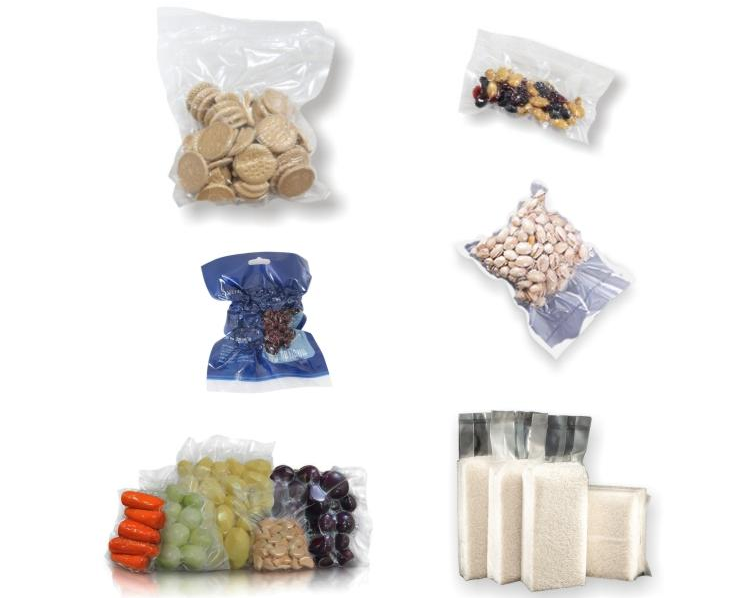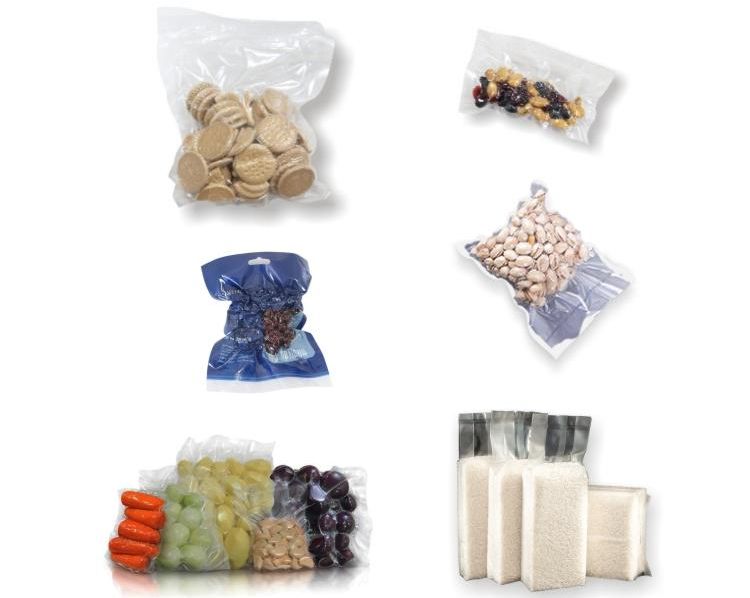 Specification:
| | |
| --- | --- |
| MODEL | Dz-500/T |
| Voltage (V/Hz) | AC 380/50220/50 110/60 |
| Motor power (W) | 900 |
| Sealing Power (W) | 500 |
| Ultimate Vacuum Pressure (Kpa) | 1 |
| Sealing Width (mm) | 10 |
| Chamber Dimension (L×WxH)(mm) | 506×556×190 |
| Vacuum Pump capacity (m3/h) | 20 |
| Material for Vacuum Chamber | suS304 |
| External Dimensions (LxW*H)(mm) | 586×670×504 |
| Net Weight (Kg) | Approx.92 |