Description
Introduction:
The machine can seal all kinds of heat-sealable materials, which adopts constant temperature control system and step-less speed adjusting transmission mechanism. Temperature is adjustable to accommodate a wide range of applications.
The machine works with a solid-ink coder to print the colored labels while sealing.
The coder is able to print at high speed with instant dry and highly legible letters that have good adhesion properties.Various colors are selectable.
The printing wheel in the machine can be used for both R arrange andT arrange of types. For types in R arrange, the machine can print two lines in font size two(18PT) or three lines in font size five (10.5PT). Counting device is optional.
FRM-980 series are available in four models: horizontal model [RM-980), vertical mode(FRM-S80),console model(RM-80l) and console model withaeratingfunction (FRMQ-980III).FRMC-980lll with the function of exhausting.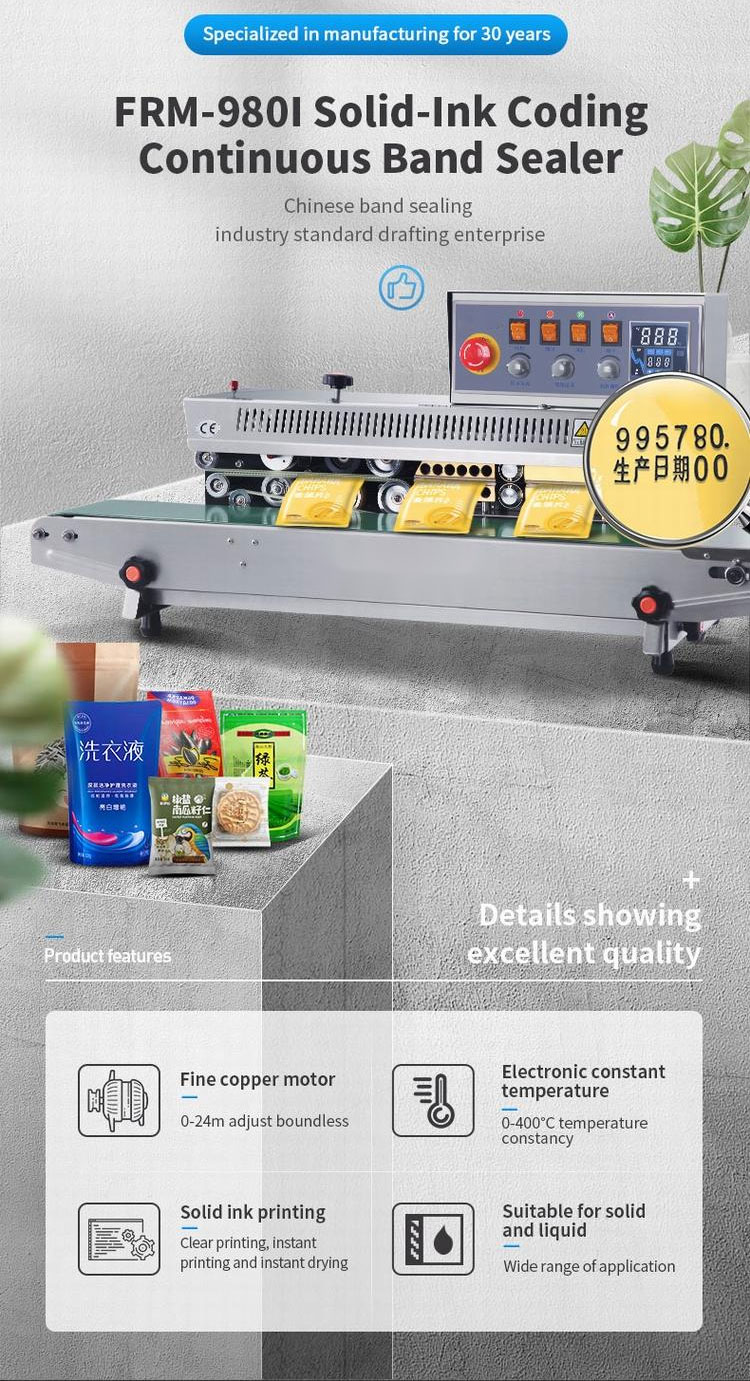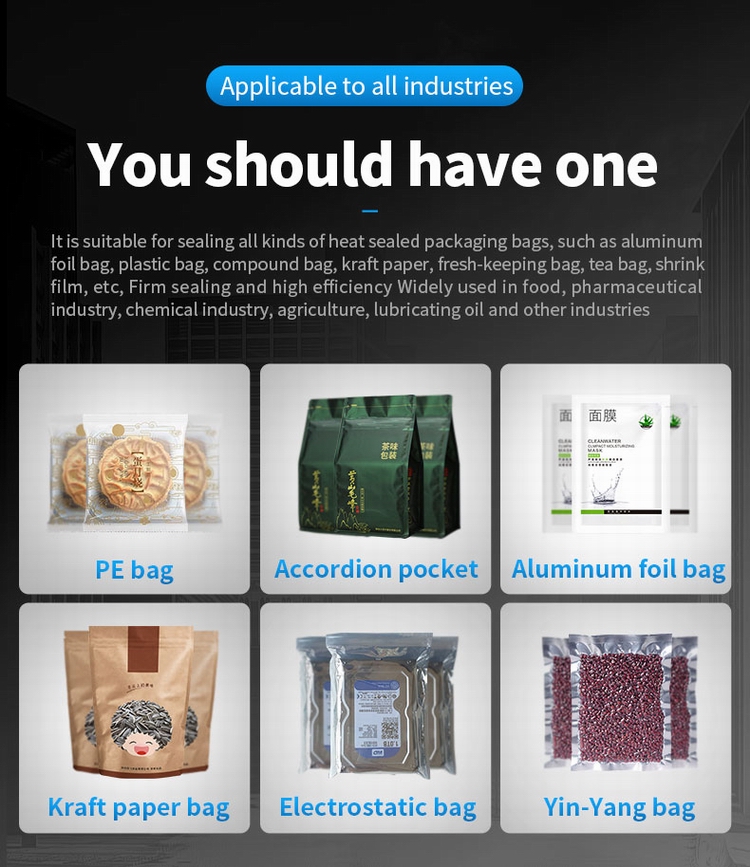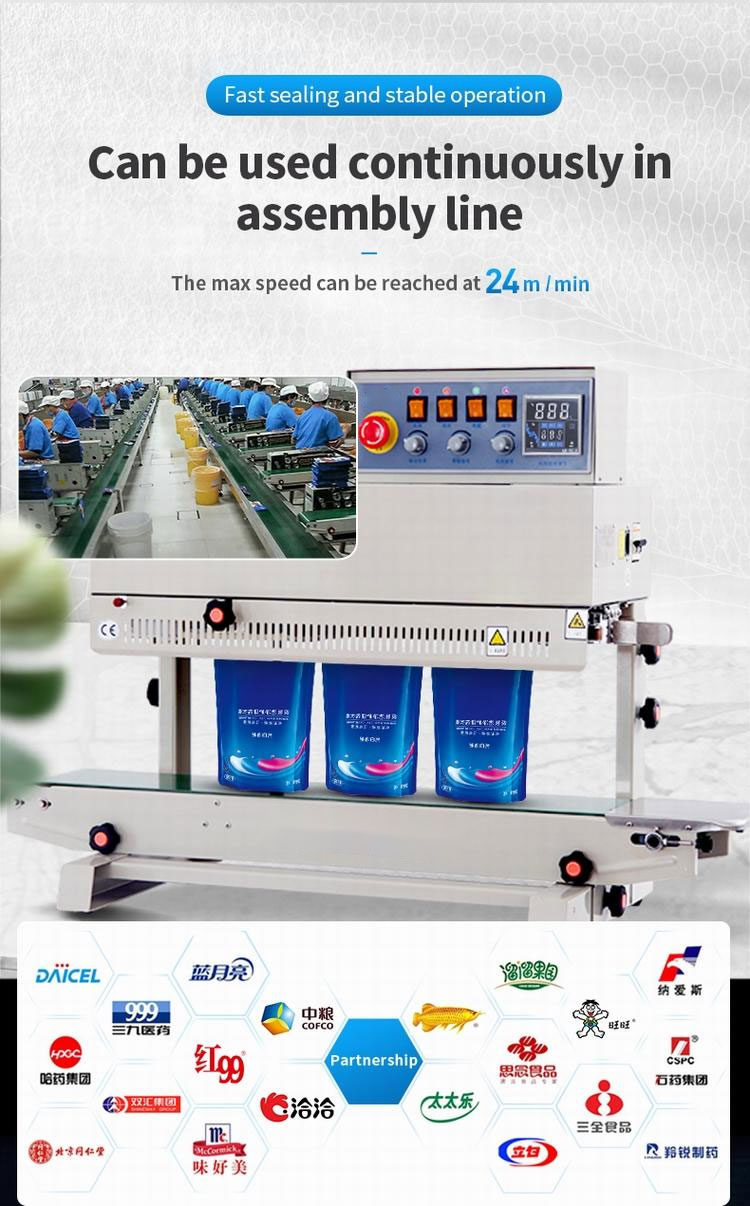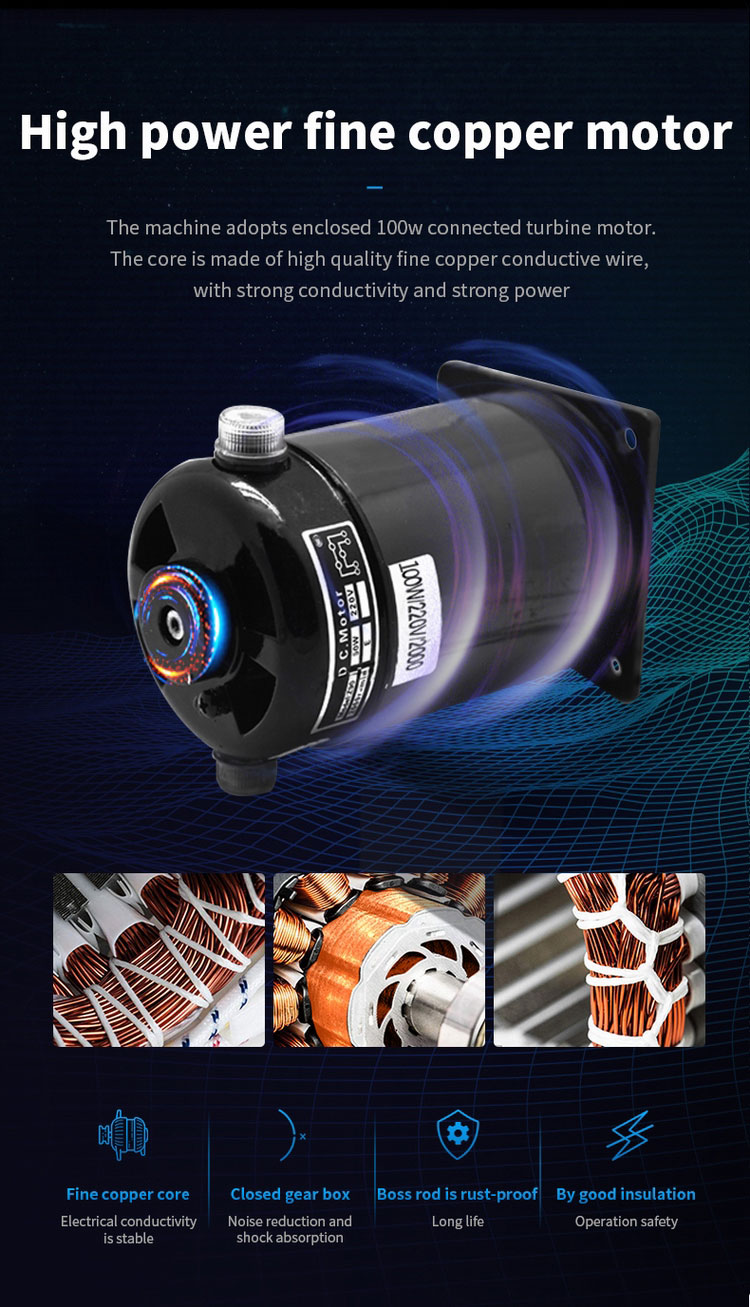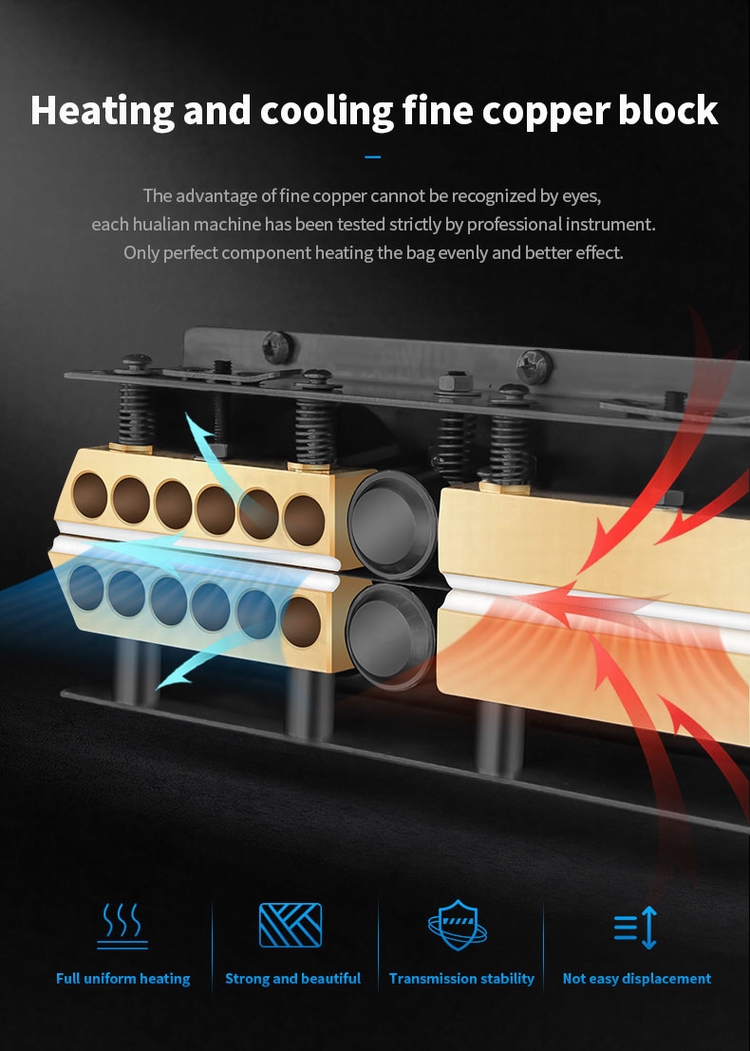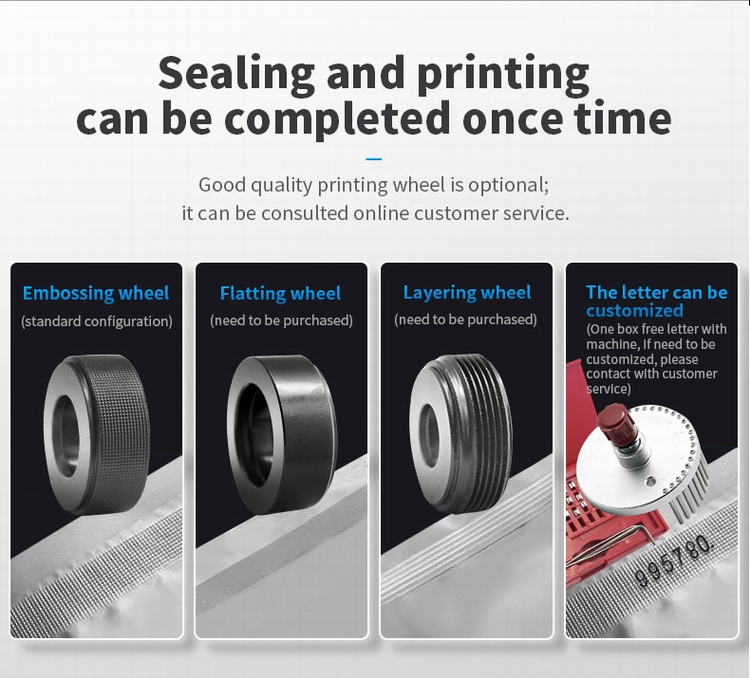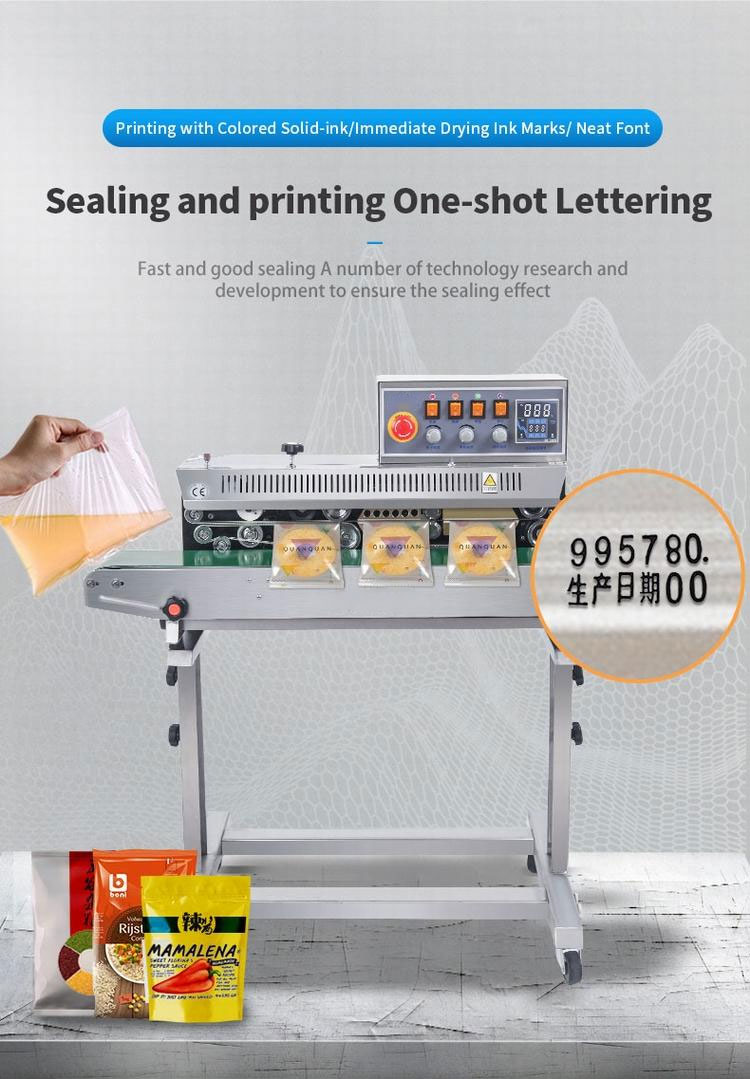 Dimension: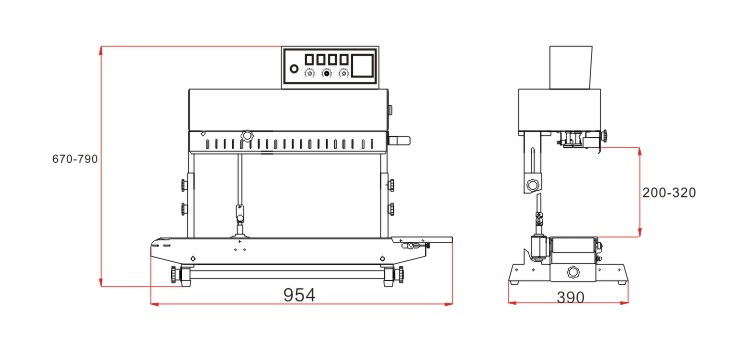 Product Detail: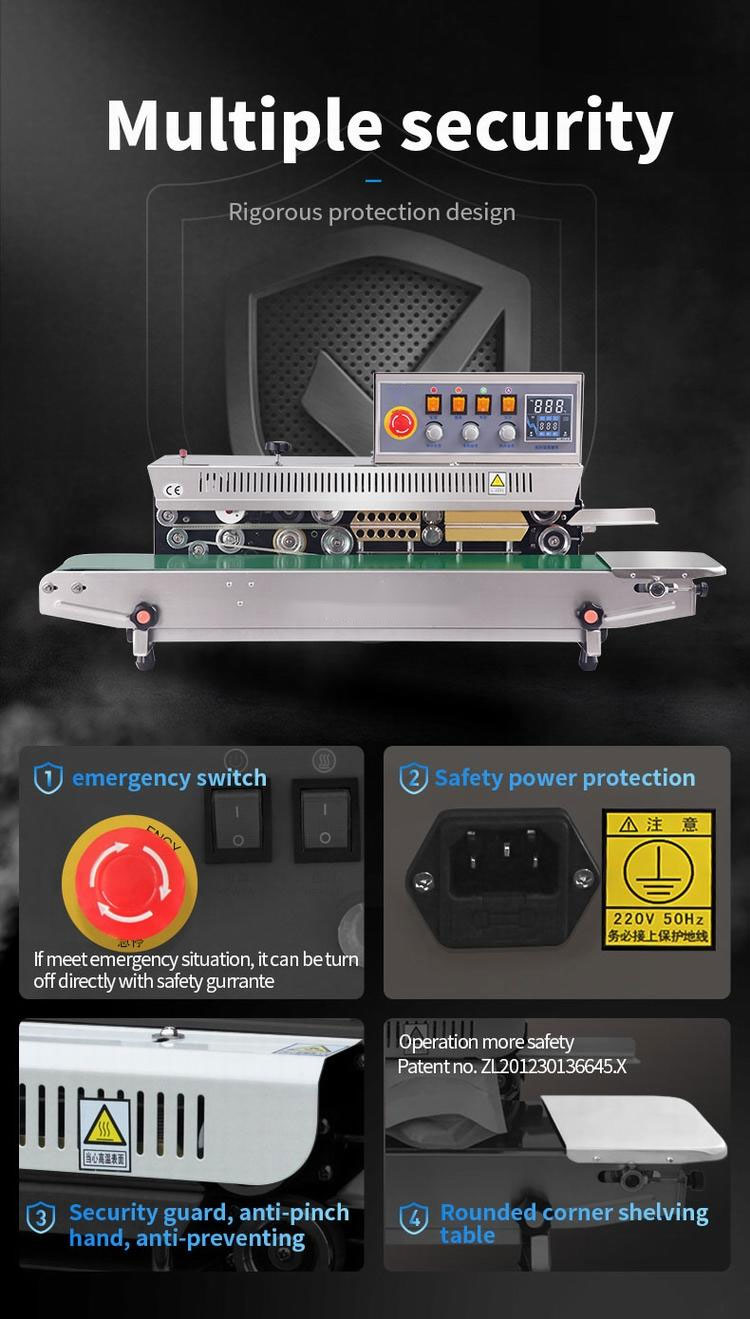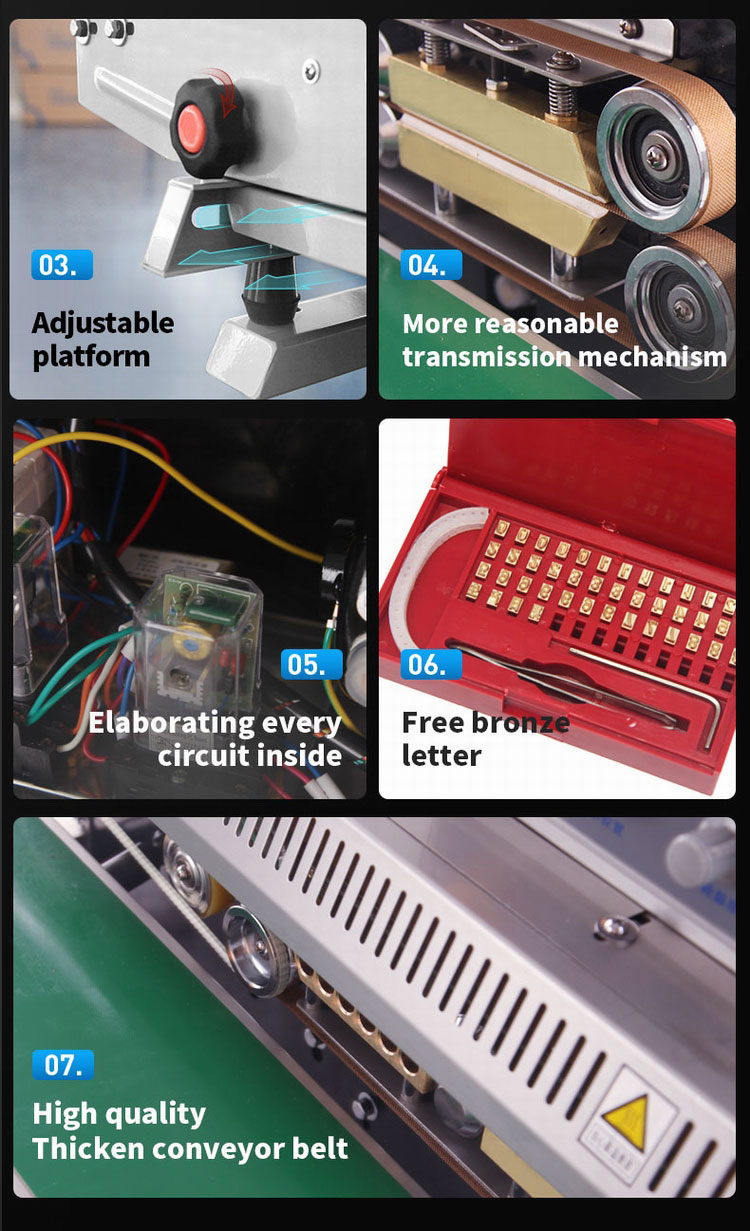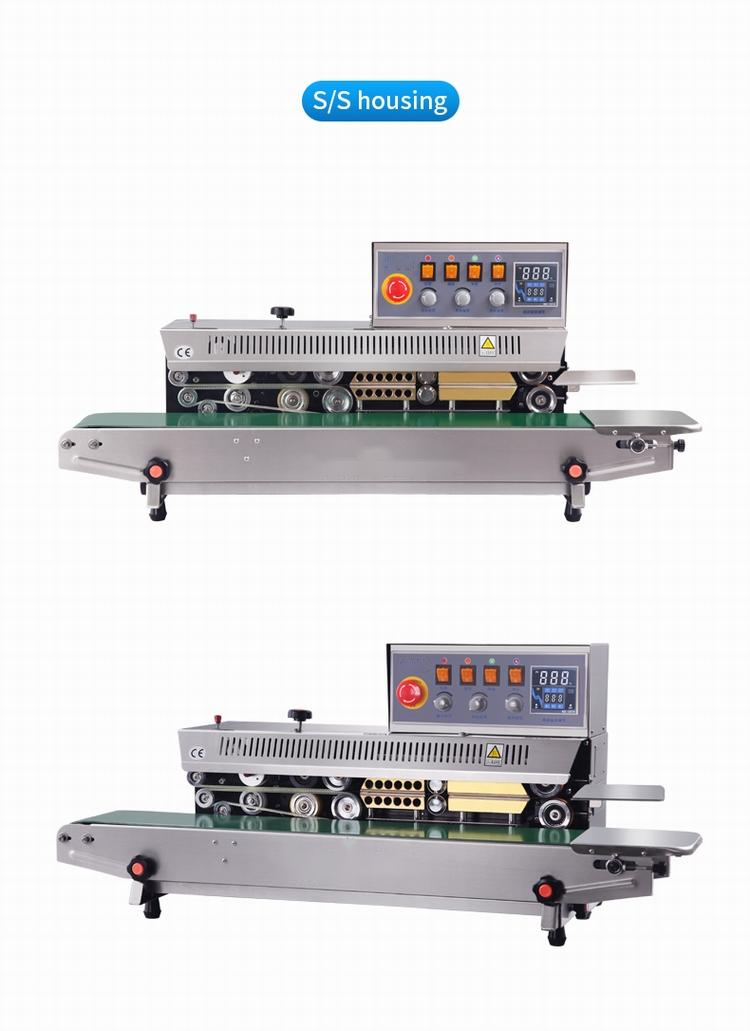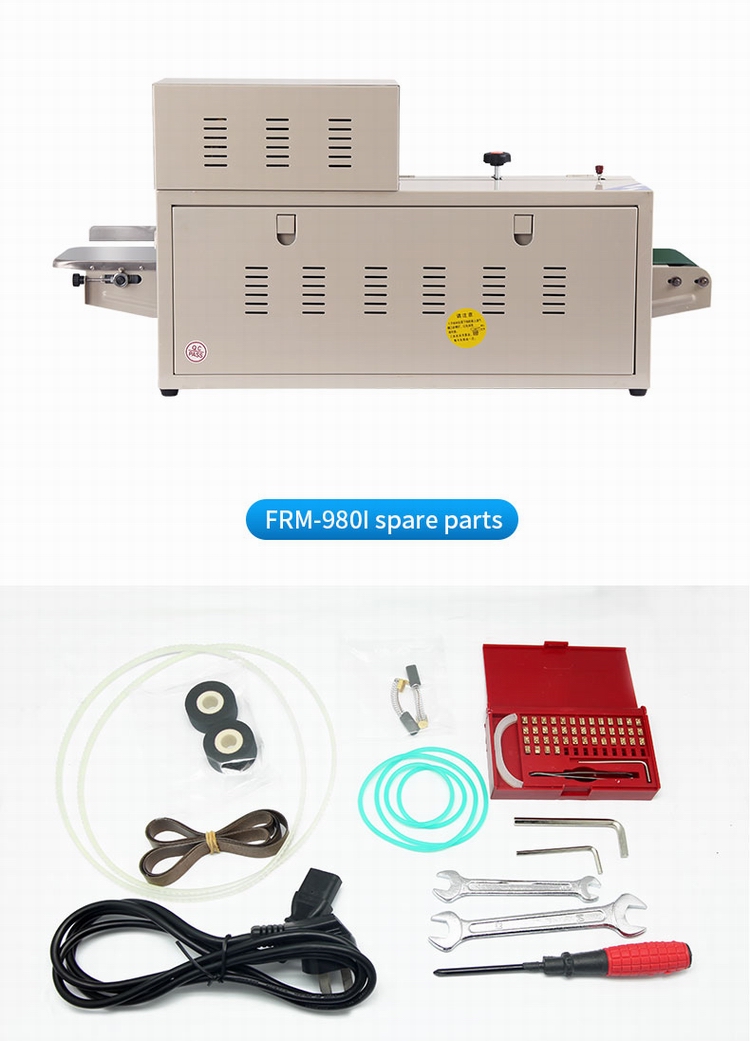 Specification: