Top 10 Global Capping Machine Manufacturers: The Definite Guide In 2023
Capping machine is suitable for sorting, pressing and screwing caps of various food, medicine, chemical products, electronic products and bottled products. Different brands and models have different application scopes and usage methods of capping machines. If you are looking for a capping machine for yourself, then this capping machine manufacturers top list is your best choice.
Top 10 manufactures of capping machine in the world
Capping machine is mainly applied for sealing the plastic bottle, glass bottle. They adopt the pneumatic drive capping method, and are suitable for all plastic and glass bottles with threaded openings, such as condiment sauce bottles, canned aquatic products, canned fruits, canned vegetables, canned bean products, etc.
Here are the top list of manufacturers:
| | | |
| --- | --- | --- |
| RANK | MANUFACTURES OF CAPPING MACHINE | HEADQUARTERS |
| 1 | Closure System International | USA |
| 2 | Marchesini Group | Italy |
| 3 | Kulp Makina | Netherlands |
| 4 | ALLPACK | China |
| 5 | Tecnocap S.p.A | Italy |
| 6 | Arol Group |  Italy |
| 7 | Accutek Packaging | USA |
| 8 | Federal | USA |
| 9 | Karmelle | UK |
| 10 | APACKS | USA |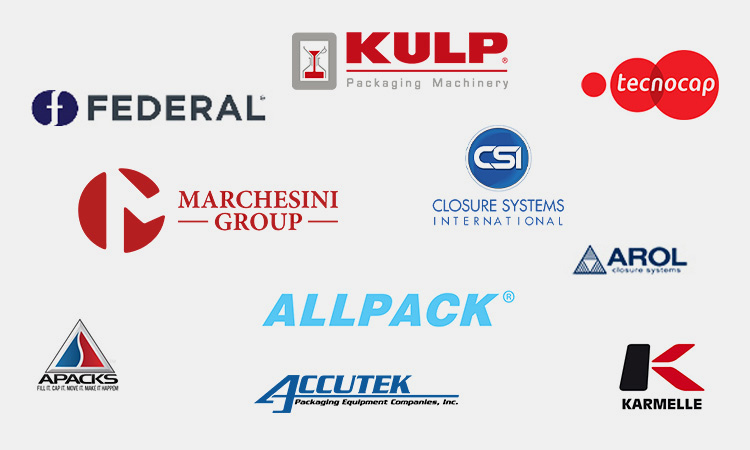 1.Closure System International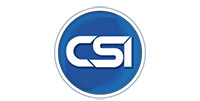 Company Background & Information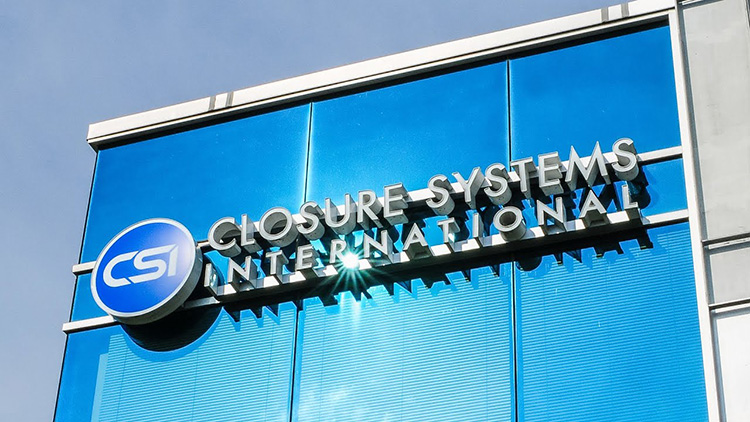 Closure Systems International Inc (CSI) is a global leader in designing and manufacturing innovative closures for a wide range of applications in consumer and industrial markets. In addition to high quality closures and capping equipment, CSI provides unparalleled customer and technical services for high-speed application systems. Major categories served include carbonated soft drinks, bottled water, juices, isotonics, teas, adult beverages, dairy, foods, pharmaceutical and automotive fluids.
Key Products: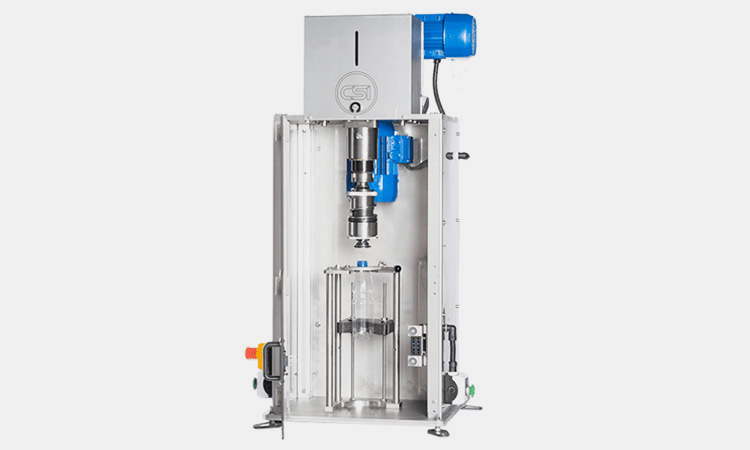 Series W138 Capper
Series 5000 Capper
Stainless steel turret
Stainless steel spindles with wear-resistant plastics
Stainless steel headsets
New modular spindle assembly
Recommend Reason
Closure Systems International Inc (CSI) is a global leader in designing and manufacturing innovative closures for a wide range of applications in consumer and industrial markets.
CSI's cutting-edge closure solutions help customers maximize profits by increasing the marketability of their brands and optimizing their total cost of operations.
CSI's sustainability expertise and sustainable product offerings ensure customers stay on top of market trends and consumer demands.
CSI is committed to helping their customers maximize their profits.

Company Background & Information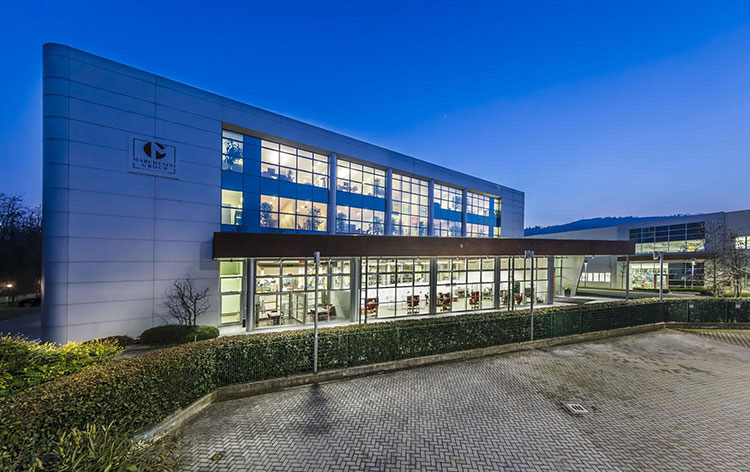 Marchesini Group was established in Pianoro in 1974 by virtue of the shrewd intuition of Massimo Marchesini, over the years the company has grown from a small, local business into a major industrial enterprise, thanks to a continuous process of mergers and acquisitions of complementary companies.
Key Products: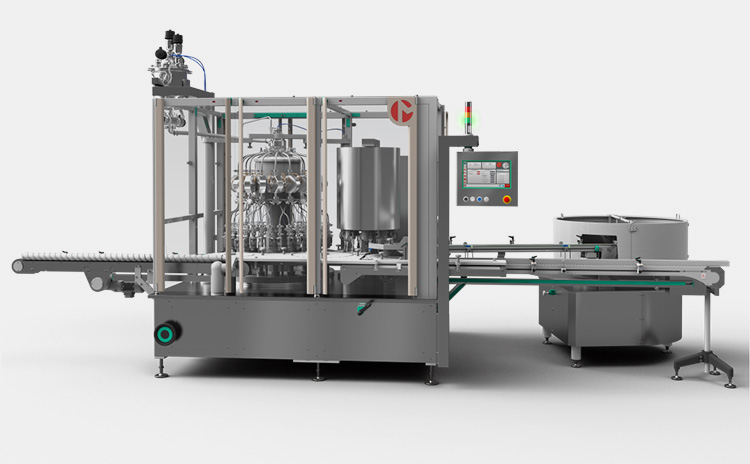 ML636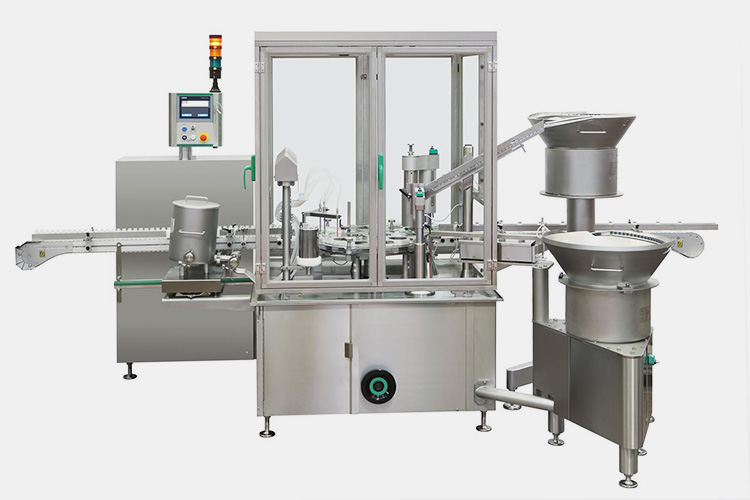 ML640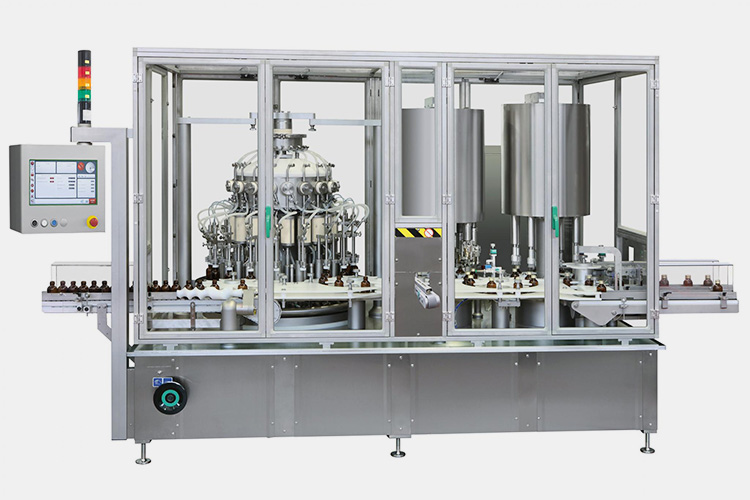 ML618
Stainless steel covered frame.
Separation between the bottle transport and mechanical area.
Machine main drive unit with electronic speed variation.
Recommend Reason
They design and produce a wide range of packaging machines and lines for the pharmaceutical industry, designed to promptly respond to any kind of request, from standard to extraordinary.
Since 1974 they have been one of the leading forces in the industry, because here ideas, people, technologies, solutions and everything we do are constantly inspired by the extraordinary.
They produce stand-alone machines and complete lines to handle the entire packaging process of pharmaceutical products, from start to finish.
They pursue their business model focusing on sustainability and social and economic responsibility.


Company Background & Information
Kulp Makina is professional packaging machinery founded in 1984 in Netherlands. Kulp provides specially designed and manufactured long-life packaging machines with professional after sales service, KULP continues to lead the way with a desire for handing down its position gained with its – around- 1500 currently working machines domestically and abroad and contributes to development of the sector without compromising with quality.
Key Products: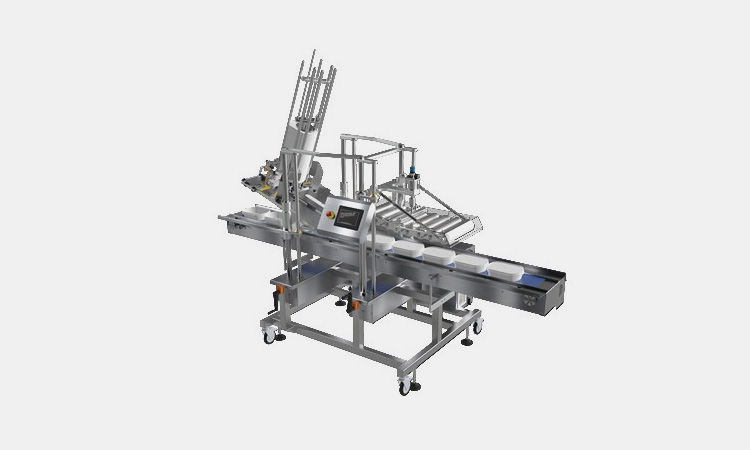 KAP 932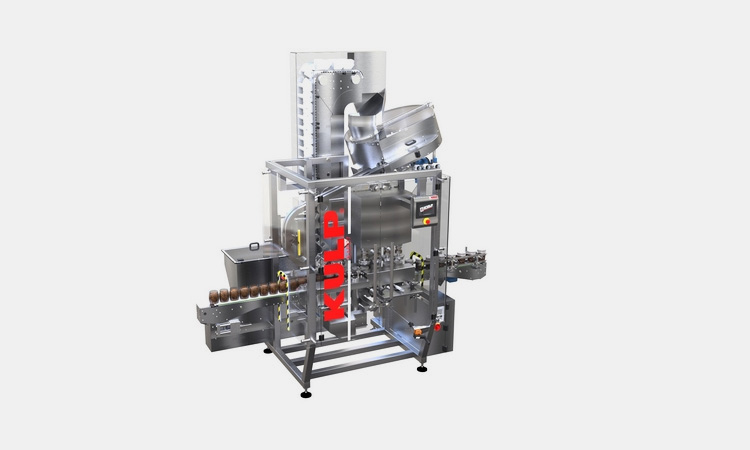 KAP 937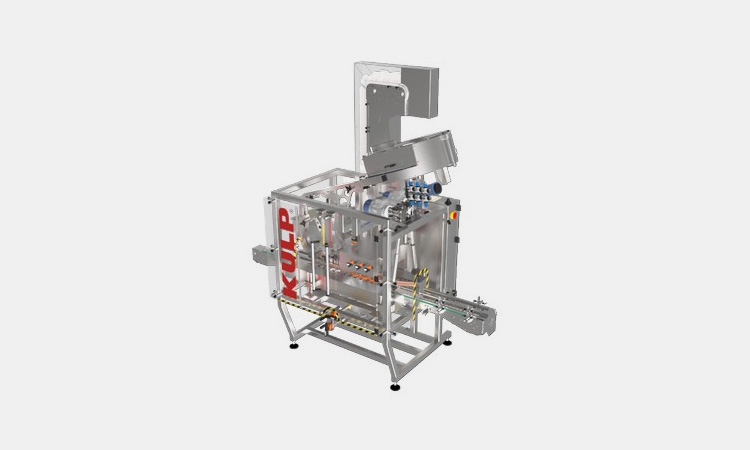 KAP 938
Meter speed adjustable conveyor line.
Works with 380 volts / 50-60 Hz electrical power.
Heavy Duty Stainless Steel Frame.
Recommend Reason
Kulp provides full packaging process that can be covered in one line, starting from the feeding table, going throught the air rinser, the filling machine with optional diving nozzle system, an agitator or a double jacketed hopper.
Kulp provides whole sealing, the capping and the labeling machines before the packed products ends up on the collecting table.
Kulpconsiders their customers as long term partners, and promises reactivity and efficiency for their buyers.


Company Background & Information
ALLPACK is a professional packaging equipment manufacturer with 11 years experience in packing machine labeling, and they focus on round bottles. The company covers range of production areas like Carton Packaging, Sealing, Strapping, Vacuum Packaging, Capping Packaging, Labeling, Pharma Machinery, Coding and Marking machines, and so on. They can solve & support your packaging equipment challenges, so you can grow your business.
Key Products: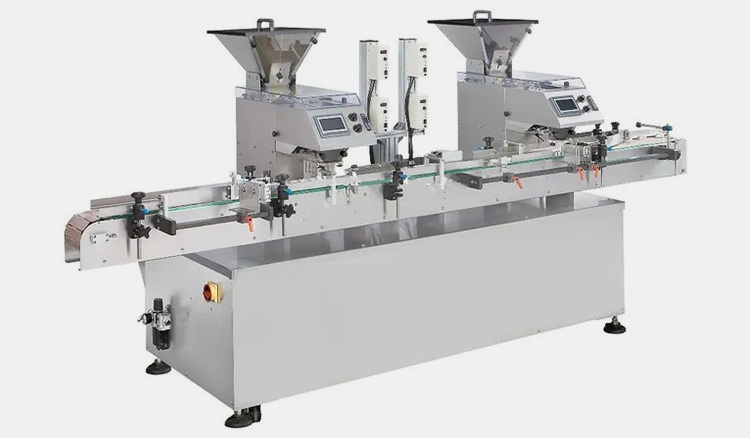 APC-D901 Pressure Capping Machine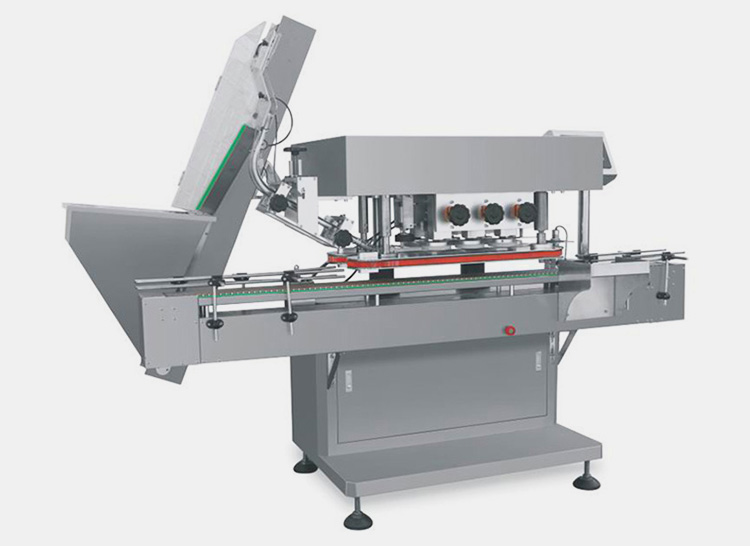 APC-D902 Capping Screwing machine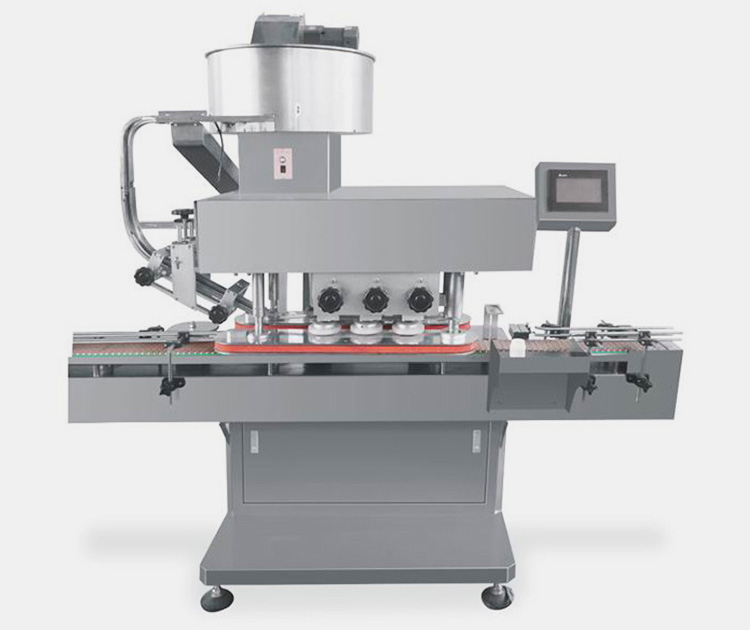 APC-D903 High Speed Capping machine
Strong compatibility ,suitable for various sizes of cap shape,bottle shape.
A pair of cap dropping and wearing device suit for all kinds of bottle caps.
Cap unscrewing torque control, ensure the quality of the screw cap (optional).
Recommend Reason
With service of free shipping and return service, a money-back guarantee, Online support 24/7, and secure payment.
Provide massive and professional machinery and equipment. Various machines can provide different models to meet your different professional needs.
With the complete shop and return policies to meet your unsuitable machine needs. Responsible for the entire shipping and delivery procedures and procedures, and deliver it to your home or company with peace of mind.
Responsible for all after-sales problems. Provide you with a safe, secure, and trustworthy environment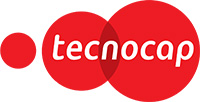 Company Background & Information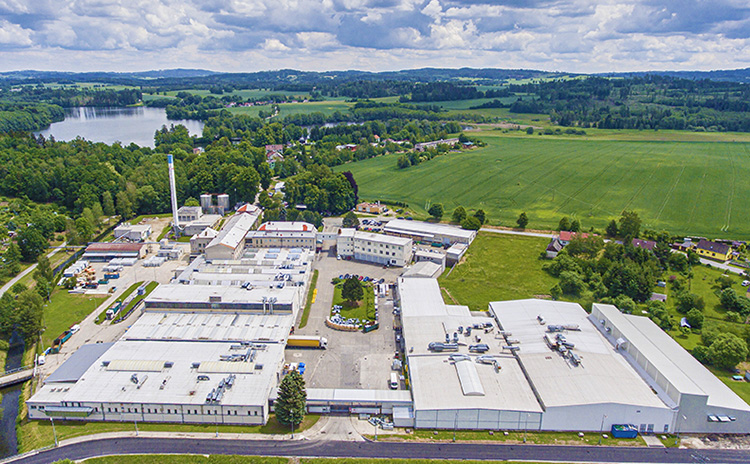 Tecnocap is a worldwide metal packaging manufacturer, specialized in metal closures for glass jars and plastic containers. The Group is one of the biggest producers of tinplate and aluminum closures as well as aluminum monobloc aerosol cans and aluminum bottles for some of the world's best known consumer brands in food, beverages, spirits, cosmetics, nutraceuticals, pharmaceuticals and industrial industries and household products.
Key Products: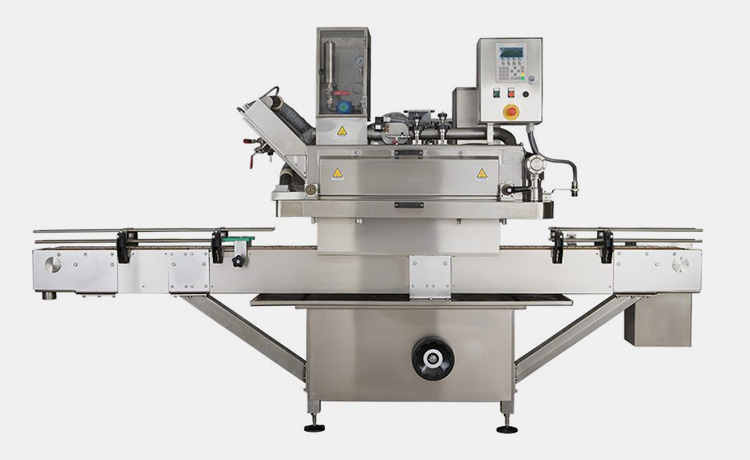 TSM 250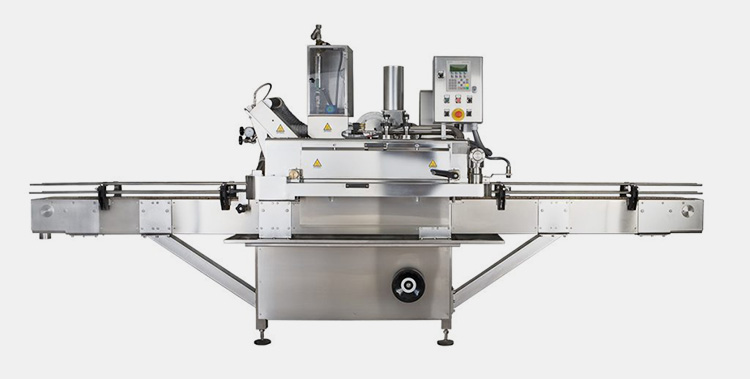 TSM 500
Diameters: from 30 to 110 mm.
Container/Jar Height: from 63 to 258 mm.
Container/Jar diameter: from 38 to 168 mm.
Recommend Reason
The Group heavily invests in improving production performance, total quality management and lean manufacturing principles.
Tecnocap works closely with their customers to support them in reaching their sustainability targets by providing responsible packaging solutions.
They help their clients succeed by enhancing the identity of their brand and preserving the safety of their product.
They work as partners and advisors to their clients, improving existing products and developing new designs & engineering solutions.

Company Background & Information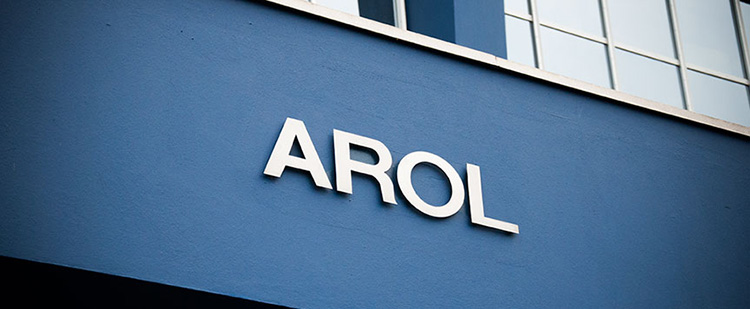 AROL was founded in 1978: at first specialized in wine industry, it steadily grew as a global provider of capping solutions. AROL SpA designs, produces and globally delivers capping machines & capping turrets, caps feeding systems, caps orienting systems and caps sorters. AROL provides worldwide leading brands in several business areas: food, beverage, wine & spirit, household care, personal care, pharmaceutical and chemical.
Key Products: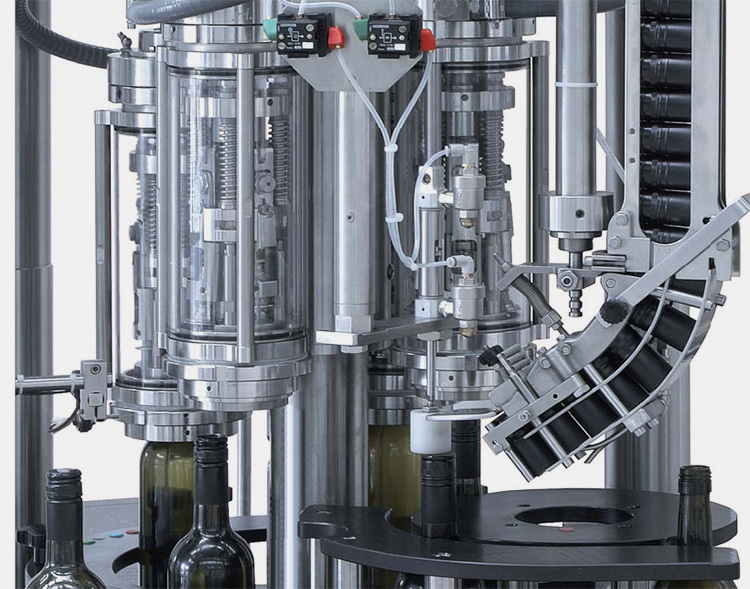 Capper for Aluminium Caps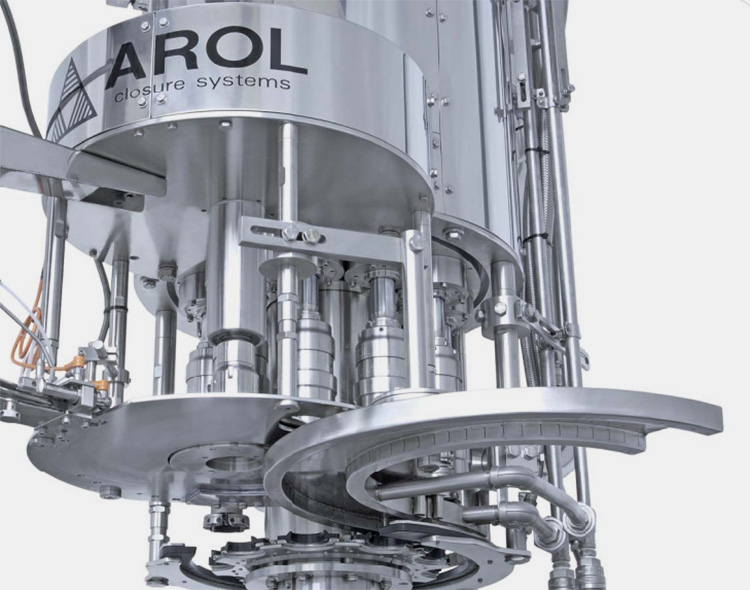 Capper for Plastics Caps
Stainless steel components
Suitable for complete washing
Recommend Reason
AROL is the specialist in filling and capping of glass containers with twist-off caps for liquid, semi-liquid and pasty products.
AROL develops and produce filling, capping and labelingsystems mainly for the cosmetics industry.
AROL is engineering, and the specialist in designing and manufacturing machines for the production, assembly and cut of aluminium and plastic caps and closures.
Company Background & Information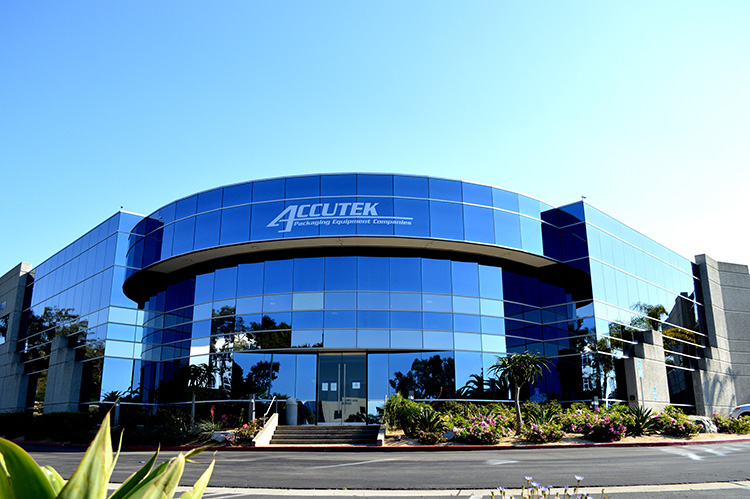 Accutek Packaging is one of the largest privately held packaging machinery manufacturers in the United States. They are a leading developer and manufacturer of complete turnkey packaging solutions. Accutek Packaging Equipment offers a wide variety of packaging equipment that can be custom tailored to each unique product, including filling machines, capping machines, labeling machines, conveyors, and complete packaging systems.
Key Products: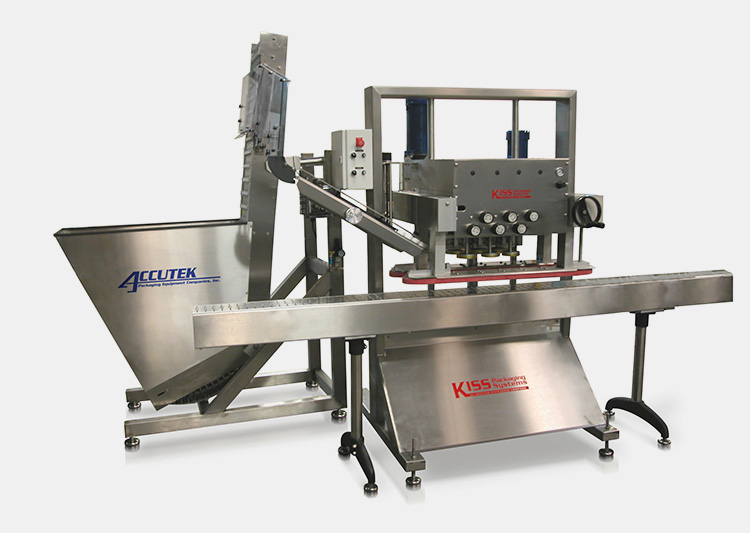 ACT-8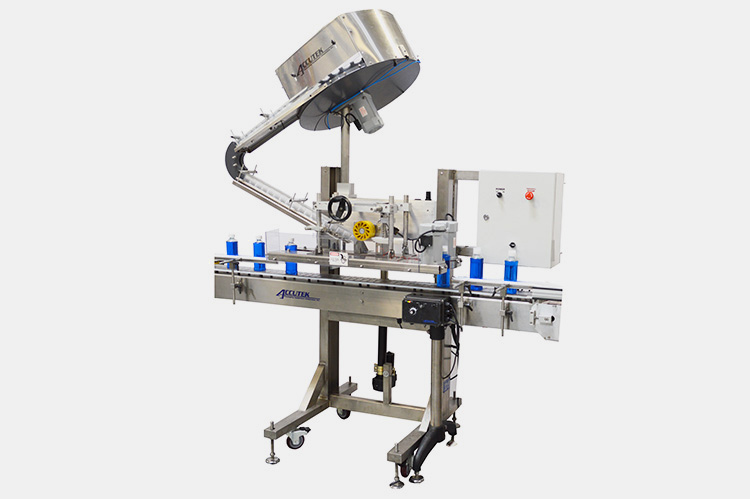 AUTO ACCUSNAP CAPPER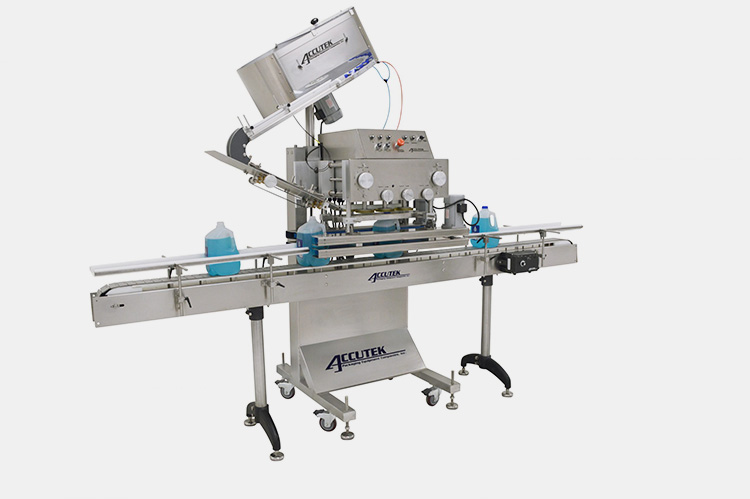 ASC SERIES
Bulk feed cap elevator
Container spacing wheel
Custom conveyor and mounting assemblies
Recommend Reason
Accutek engineers are always working to modernize and simplify their designs giving our customers a competitive edge with the most efficient, technologically advanced packaging equipment.
They can customize machinery to accommodate your product and even work with your existing packaging line.
They will supply the highest quality packaging equipment while maintaining customer support, promoting product innovations, and continuously providing fair and competitive pricing.
Their diverse line of equipment has been engineered for products in the food, pharmaceutical, oil, cosmetic, chemical, and other specialty industries.

Company Background & Information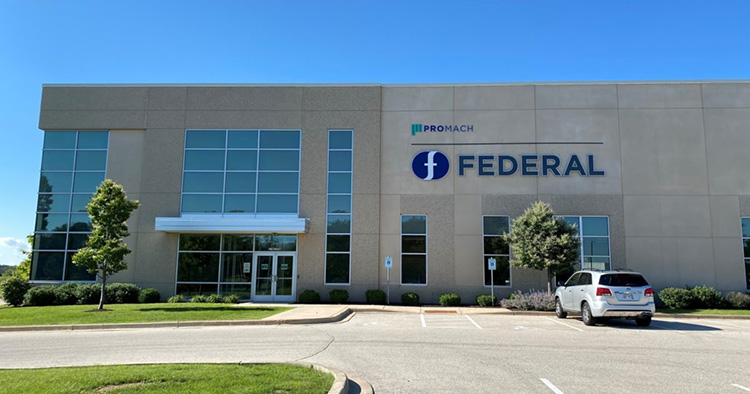 Federal is a subsidiary from ProMach and is a family of product brands that operate across the entire production line in distinct business lines: filling, bottling and capping, decorative labeling, flexibles and trays, pharma, handling and sterilizing, labeling and coding, robotics end of line, and systems and integration with the headquarters ear Cincinnati, Ohio, with facilities worldwide.
Key Products: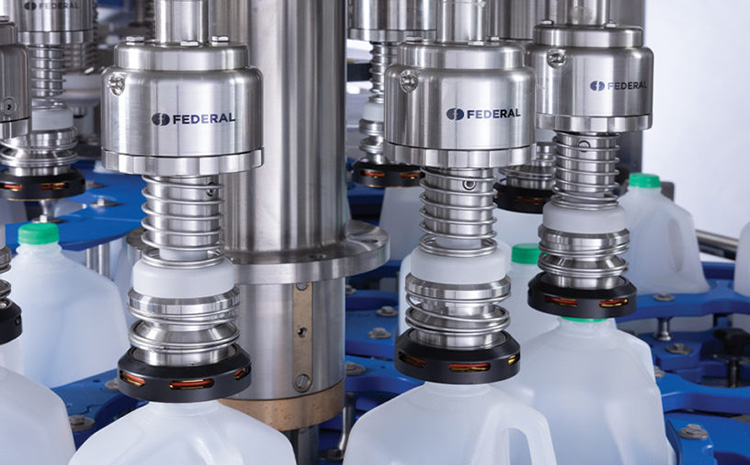 GEM Capper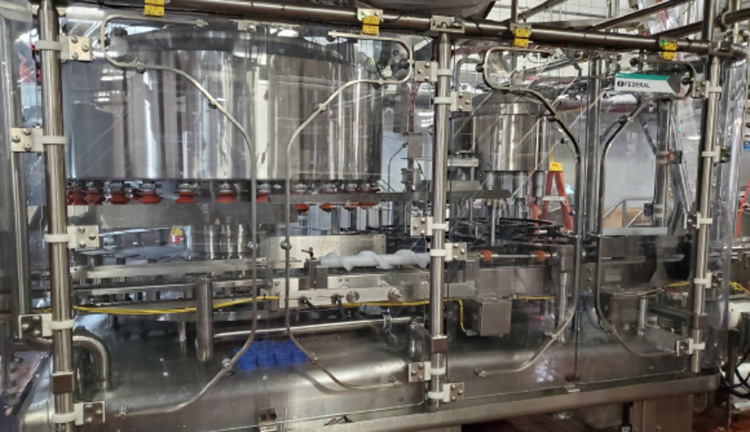 Federal 30-10
30 filling valves and 10 capping heads
Enclosure with poly doors
1 set of bottle handling – change parts
Wash rings
Recommend Reason
They are passionate about helping their customers, developing better solutions, and seeing projects -big and small- to the end.
Their number one ambition is to deliver high-level production line solutions.
From standalone machines to complete turnkey lines, they are relentless in accomplishing the ultimate goals of delivering performance and upholding the reputations of our customers.
They hold themselves accountable with their coworkers and their customers and are dedicated to every project they engage.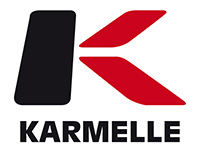 Company Background & Information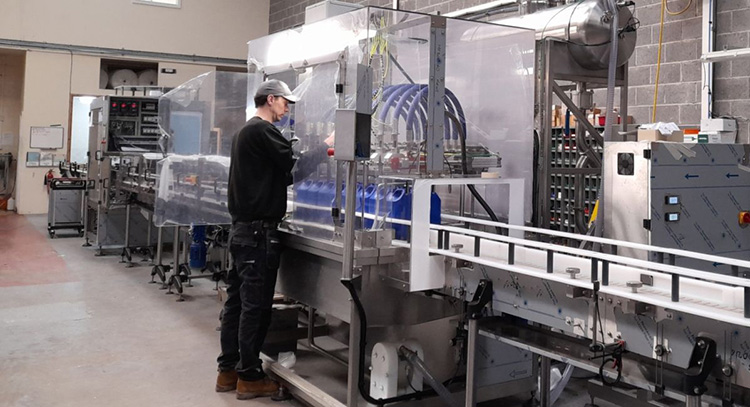 Karmelle is a UK company who is specializing in the design, manufacture and installation of bespoke liquid filling machines, capping machines and labellers is what we are all about. With over 30 years of proven experience in the liquid packaging industry, Karmelle offer a wide range of equipment to develop cost effective solutions for our clients' individual requirements.
Key Products: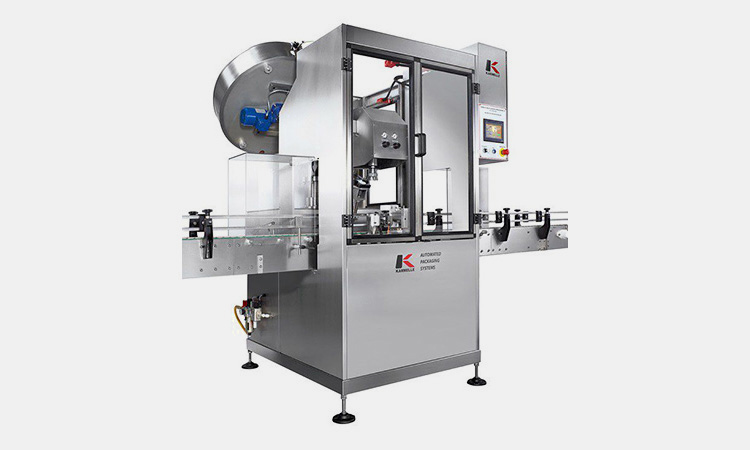 EK40 Capping Machine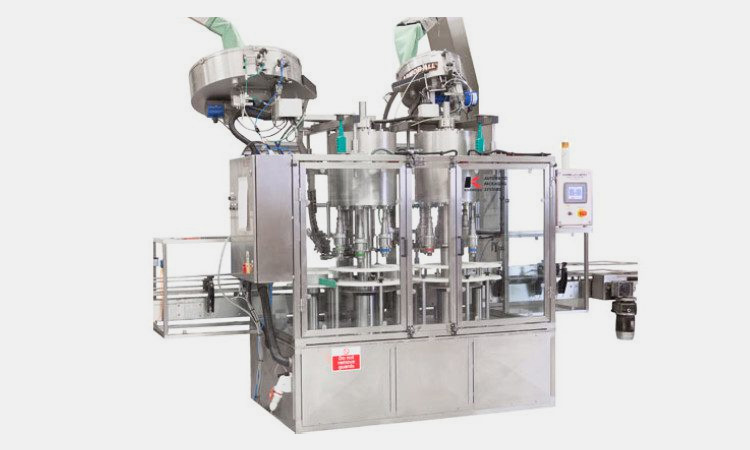 Rotary Capping Machine
Environmental guarding
Fully automatic system
Mitsubishi PLC driven system
Recommend Reason
They supply equipment to the food and drink, pharmaceutical, cosmetic, chemical and lube oil industries.
They are capable of accurately filling and labelinga variety of containers including bottles, bottle in box, jars, vials, canisters, barrels and much more.
Over the years they have filled water, juice, oil, peanut butter, yogurt, e-cigarette liquids, washing up liquids.
They are well-qualified to provide bespoke liquid packaging solutions for your company.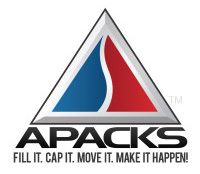 Company Background & Information
APACKS manufacturers a comprehensive line of filling machines as well as capping machines to handle different ranges of container sizes, fill weight or volume, and product types. APACKS designs and builds packaging machinery to help their customers reach their unique production goal. They build a wide range of filling equipment tailored to the way you do business. Their equipment is hand-built right in America.
Key Products: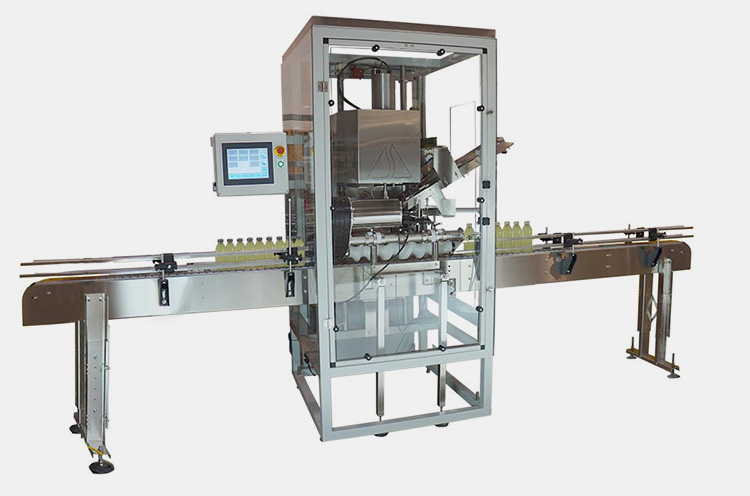 Automatic Servo Chuck Capper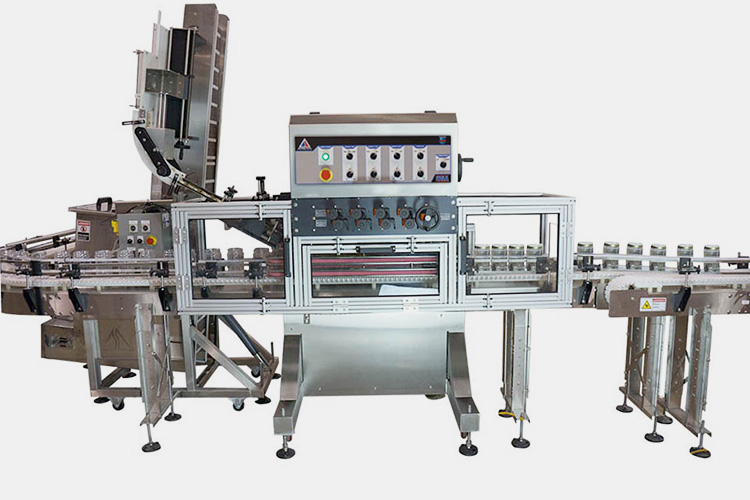 Automatic Spindle Capping Machine
Power height adjustment
Comprehensive universal cap chute and escapement
Hand-wheel operated
Gripper Belt height and width adjustment
Recommend Reason
They engineer and build packaging machinery and systems for the packaging industry.
They are not only a filling equipment manufacturer, they design and build Bottle Rinsers, Capping Machines, Cap Sorters, Conveyors, and Bottle Loading and Accumulating Turntables.
Their equipment is engineered for durability and ease of use. We also work with leading manufacturers of Labeling Machines, Induction Sealers, Coding Machines, Shrink Wrapping Equipment, Case Building and Palletizing Machines to deliver complete turn-key packaging lines.
Conclusion
With this definite guide of top 10 global capping machine manufacturers will bring you the inspiration choose the right one of this capping machine. The wide range of uses and powerful functions of the capping machine can bring you unlimited benefits and your business promising future. If you are considering such kind of machine, you can consult us in detail, and we will do our best to make you satisfied and offer you the best and most suitable one for you.
Don't forget to share this post!
Tell us your raw material and project budget to get quotations within 24 hours.
WhatsApp Us: +86 181 7101 8586
Want to get the Best Price For Capping Machine from China?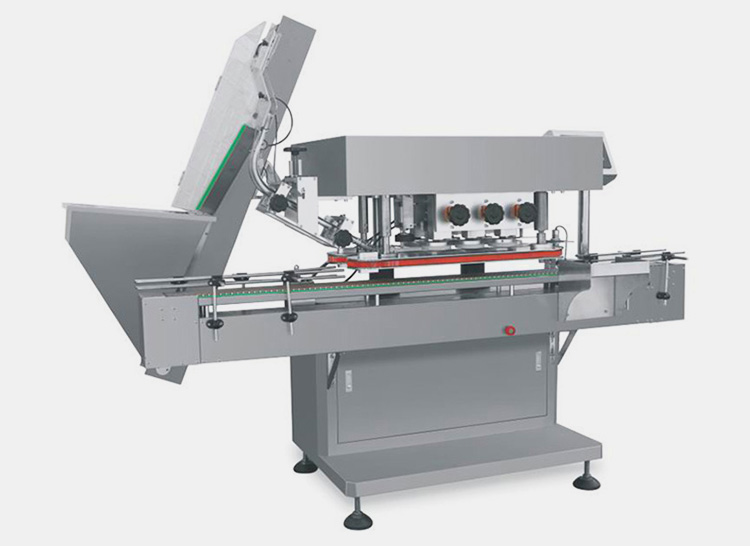 Tell us your material or budget, we'll reply you ASAP within 24 hours!