Induction Cap Sealer: The Complete Buying Guide in 2023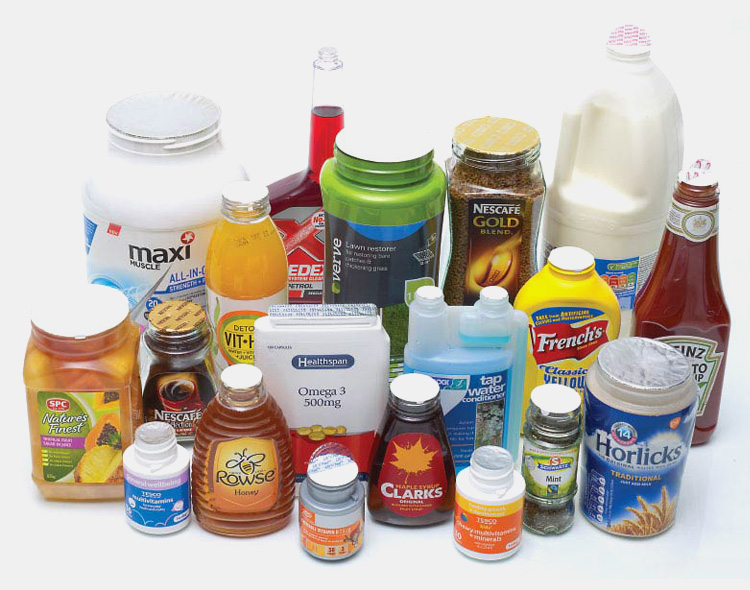 Preserving products freshness and composite integrity is very essential and therefore challenging task for many industries. Are you among one of them? Do you also want an induction cap sealer for extending the shelf life of items? You are on the best platform for getting your answers!
Allpack is striving to bring the most proficient technology of an induction cap sealer since its inception. In this way, the guideline is particularly designed to enlighten your knowledge by displaying you the benefits, applications, characteristics and type of this machine. Go through this article to find best of them!
Add a header to begin generating the table of contents
1.What Is An Induction Cap Sealer?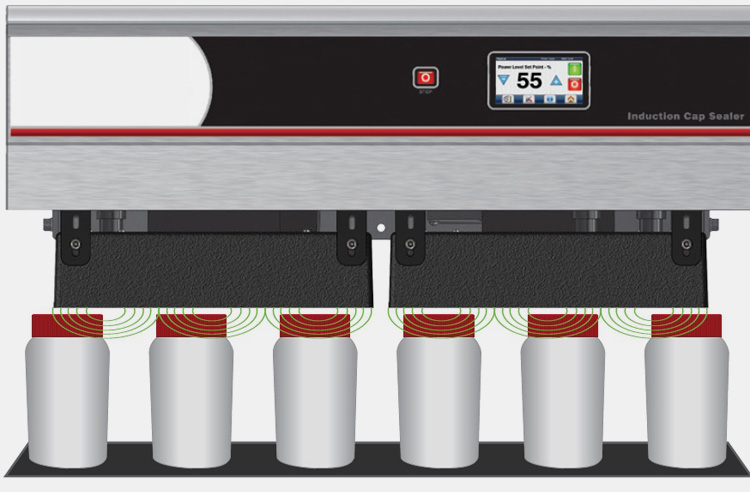 An induction cap sealer is the leading packaging machinery with non-contact multipurpose induction heat sealing. By using high frequency electromagnetic force it creates the effective sealing of aluminum foil on the lip of plastic and glass containers with upgraded level.
It is ideal for sealing products with diverse nature such as medicines, food items, chemicals etc. Moreover, this way of sealing bottles is very essential because it act as a barrier against external moisture thus prolongs the shelf life of your products. Today, almost every second industry is utilizing this machine due to its airtight hermetic sealing.
2.What Do You Know About The Working Principles Of An Induction Cap Sealer?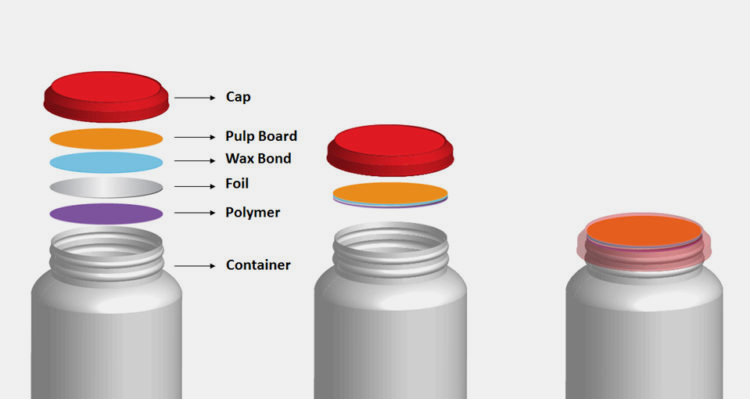 You may not be familiar with the operational method of an induction cap sealer. That's why; we have explained it below in detail for your easy understanding:
The process of induction sealing starts when containers are filled and cap is applied with fitted foil liner. Bottles are then passed through the machine by conveyor belt where electromagnetic field releases thermal energy and the sealing material becomes melting.
The heated material is stuck to the neck of container and after cooling down a strong tamper resistant hermetic sealing is formed. The product is beautifully finished; discharged and similar method is applied to the rest of containers.
3.Explain The Major Benefits Which An Induction Cap Sealer Can Give?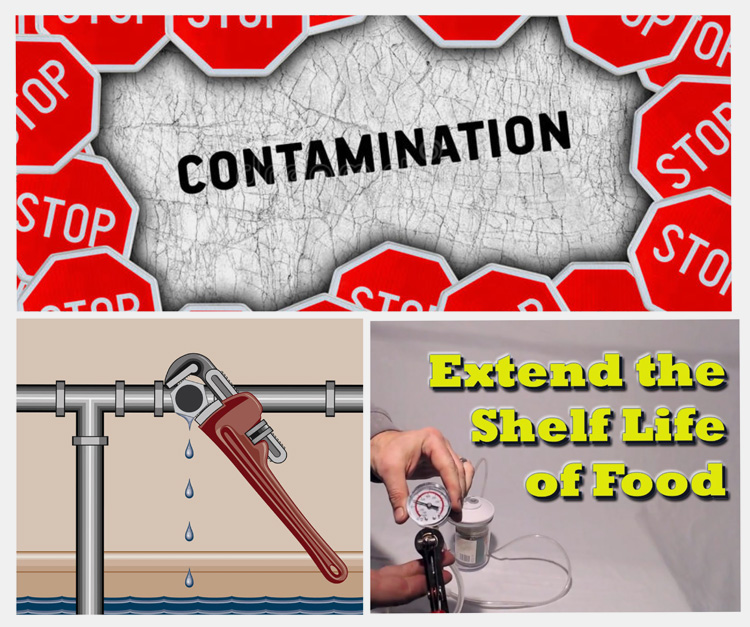 An induction cap sealer give you lots of benefits which play very significant role in boosting up your production. Read the following points to know them well:
Contamination-Free
Induction sealing produces more consistent seals and reduce the risk of glue contamination. It thus protects the wonderful taste of food from escaping.
Prevents Leak
Induction sealing is tamper resistant and is used for the purpose of preventing products leakage. It is capable of enduring greater pressure and creates a state where material present inside cannot leak out and bacteria cannot get in.
Maintain Product Freshness
No doubt, the technology which an induction cap sealer uses is highly advanced and professional. It guarantees the freshness of your products and prohibits the external pollutants from seeping into container's content. The prevention of oxygen and moisture ultimately increase the shelf life of goods.
High Speed of Production
This machine is very fast in radiating the electromagnetic force on containers. Its ability to work at high velocity and frequency further accelerates your production volume.
Enhance Customer Satisfaction
Every consumer looks for quality of the products along with their packaging credibility. As induction cap sealer has good product presentation and standard sealing material so it assures the complete satisfaction of customers.
Durable
The machine is structured with durable stainless steel complying GMP's requirements. Its compact design makes movement of machine quite easy with simple. Its Light weight, beautiful design and installation of wheels ensure easy mobility.
Convenient Usability
The process of induction sealing is very simple and straight-forward. The operating method is also convenient which make it ideal for any organization who wants to secure their products by machine with easy handling without any complications.
Reduces Risk of Damage
Remember that consumer always hold manufacturer responsible for product damage even if it is done by third party. However, this machine relieves you from worry and seals your products in a way that it can bear high force and cannot be easily harmed.
4.Which Type Of Products Can Be Induction Sealed?
You would be surprised to know that 99% of all the products whether liquid, solid or powder can be appropriately induction sealed in plastic or glass containers. Below table demonstrates these products separately:
Liquids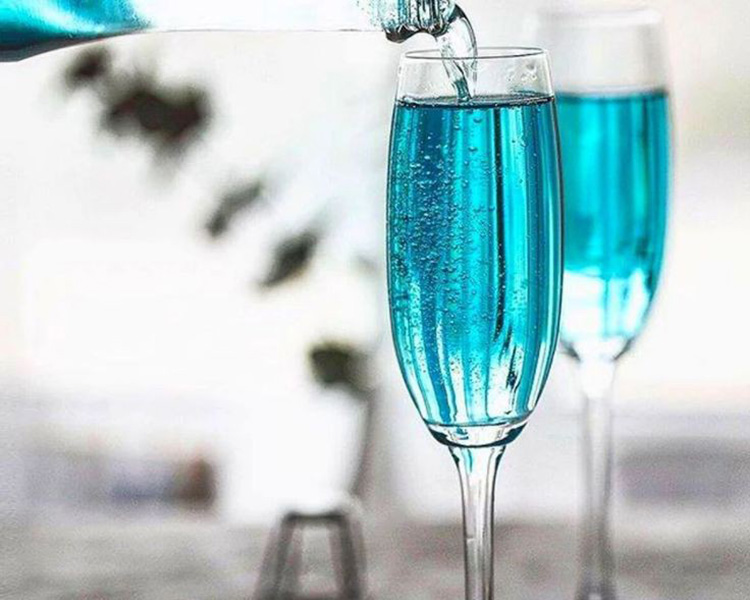 An induction cap sealer prevents the spilling of liquids while being shipped. Due to this reason every type of liquid materials are sealed by this machine including cooking oil, petroleum, drinks, honey etc.
Medicines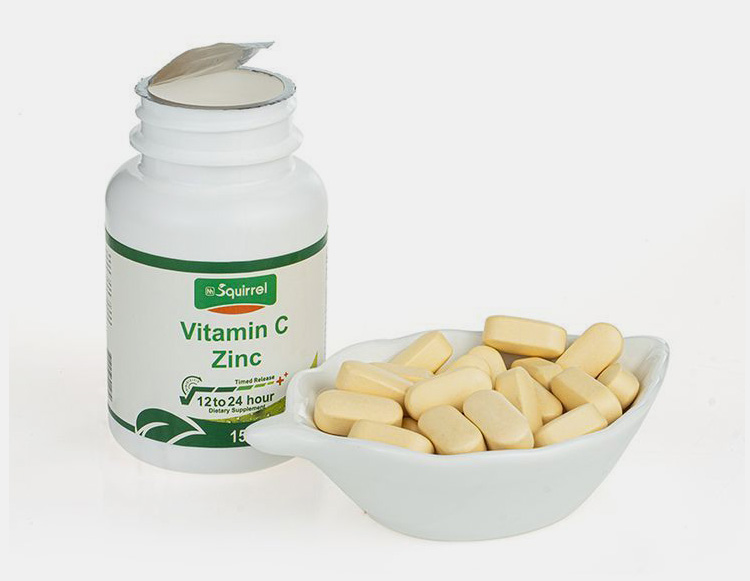 Medicines are really sensitive in their nature and always require strong sealing. That is why, huge number of tablets, capsules and syrups are packed in bottles in order to pass them through induction sealing process.
Powder and Granules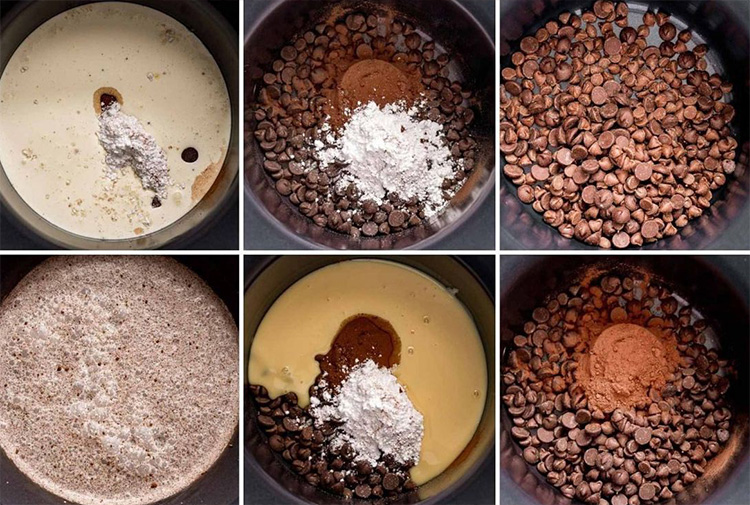 Various powders and granules can be often seen with induction sealing cap. For instance, horlicks, chocolate powder, coffee powder, milk powder and pigments are covered with stringent outmost layer of laminated liner foil.
Candies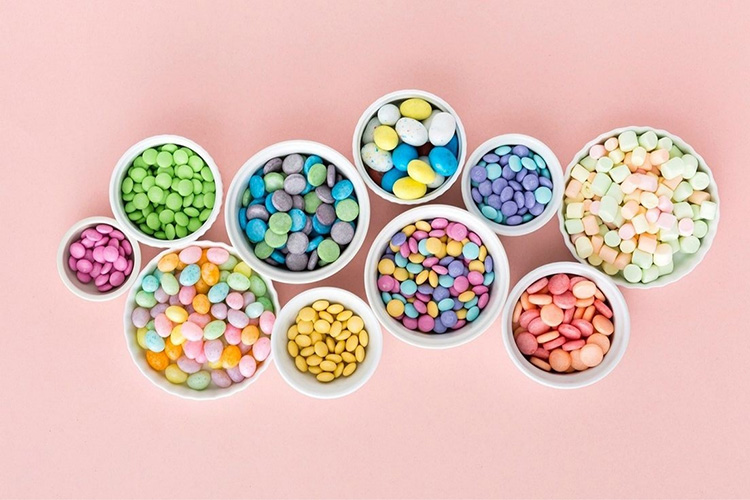 An induction cap sealer maintains the original taste and quality of sweet items like candies, chocolate beans, toffees etc by keeping away the external temperature.
Chemicals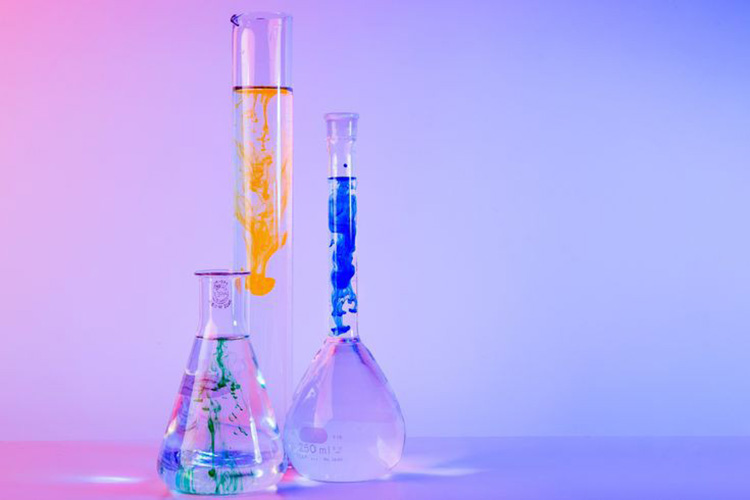 Chemicals are often hazardous both in powder and liquid forms. Their improper sealing can cause greater injury, thus to avoid this issue an induction cap sealer can be used.
5.Describe The Structure Of An Induction Cap Sealer?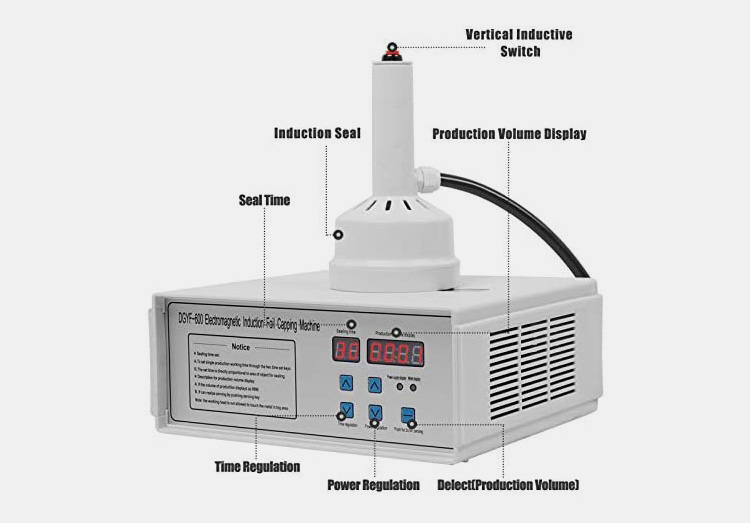 An induction cap sealer is a compound of several parts which joined together form a compact and precision sealing equipment. What are these components is what we have described below:
Power Supply
It is the main part of an induction cap sealer which comprised of power plug and cable. When machine is powered on the both the cable and switch transfer electric power from wall socket to an inverter. This is how regulation of incoming power occurs and the sealer starts performing its function.
Sealing Head
Another core component of the machine is sealing head whose size vary in different types of machines depending upon the quantity of containers require sealing at same time. It has been assigned with the task of heating bottle caps already fitted with foil liner. After getting electric supply it emits the heat force on bottle caps through coil.
Induction Coil
Induction coil is fitted inside the sealing head which transform the electric supply into heat energy thus hermetically seal plastic materials. Coil are usually of two types; tunnel and flat. Tunnel coil is used for higher throughput and for caps with different shapes like conical, spouted or other. While as, flat coils are applicable to inner seals of ordinary flat caps.
Table
Tablet is located directly under the sealing head where loaded containers are placed for induction sealing.
PLC Control System
It is the control system of machine which provide the user with touch screen control panel to fix parameters for sealing caps.
Conveyor Belt
Conveyor belt can be seen on the table which helps in moving the bottles from one side to another.
Regulator
This is the air cooler of machine which cool down the sealing material that is melted on bottle lip as a result of heating.
6.What Are The Categories Of Induction Sealing linear?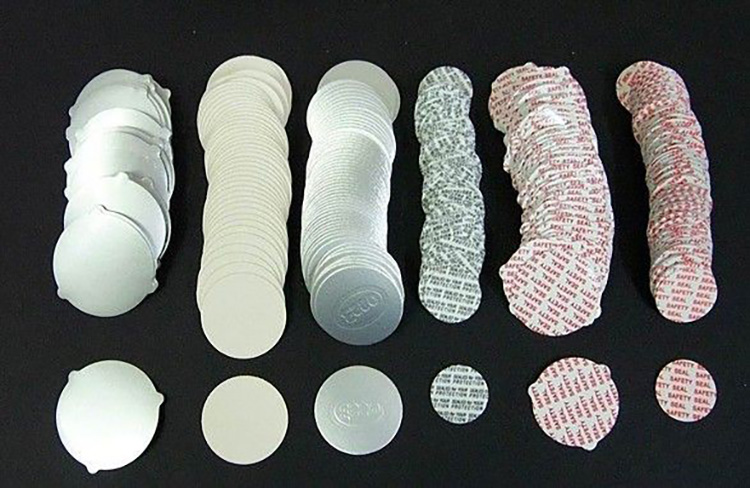 The foil liner which is used to place under the cap can be found in various types. They include:
Lift and Peel
It consists of a polyester tab with strong grip. It can be easily applied and removed this it is more flexible.
Safe-Gard
It is the most common foil liner comprised of two layers. It has effective glue which remains on the container after its opening and rejoins the cap with bottle.
Foil Seal
It is made up of foam, paper, film and aluminum foil which can be perfectly applied to any type packaging container.
Delta Seal
This is another type which has a layer of aluminum which is laminated with polymer thus eradicate the use of wax and is suitable for products with sensitive temperature nature.
7.How Vast Is The Area Of Applicability Of An Induction Cap Sealer?
Product safety is the top priority of all companies which is no doubt accomplished by an induction cap sealer.
Confectionary and Bakery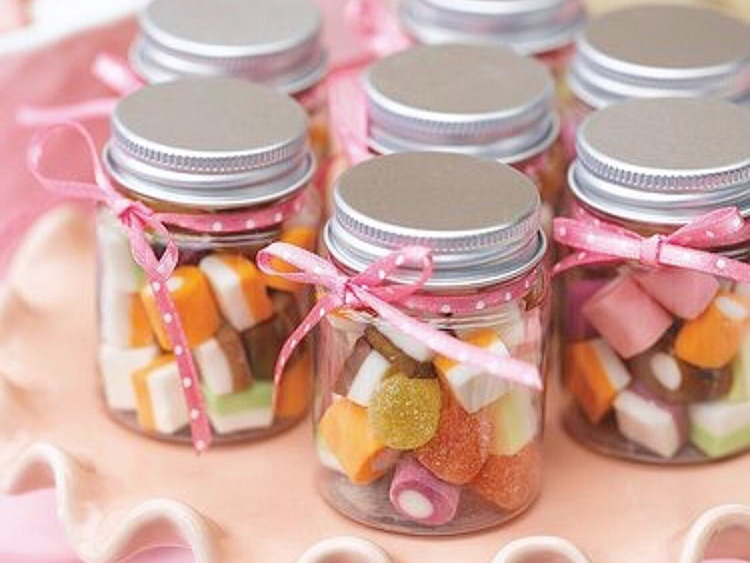 Bakery and confectionary foods are rich in sugar which can attract insects. To remove this infestation along with maintaining the original taste of products this machine is used on great extent for sealing biscuits, cookies, confectionaries, jelly, candies, jams etc.
Beverage Industry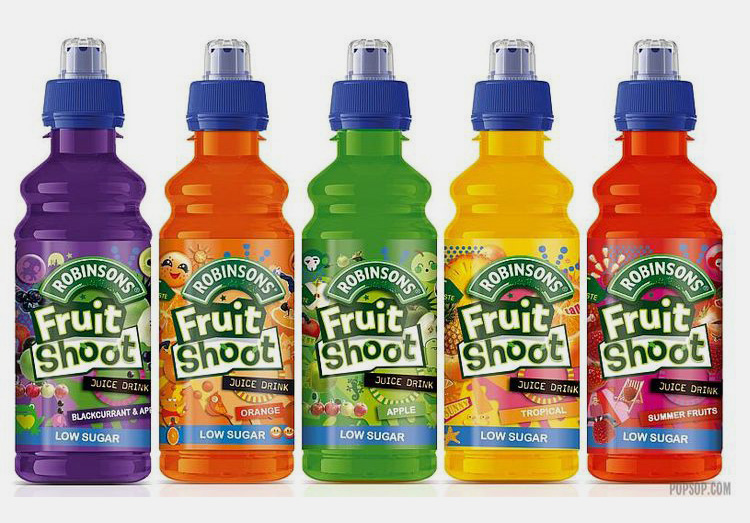 All types of beverages are eligible for induction sealing. Beverage industries are using this machine for maintaining the freshness of various fruit juices, wine, mineral water, milk, soft drinks and other related items.
Chemical Industry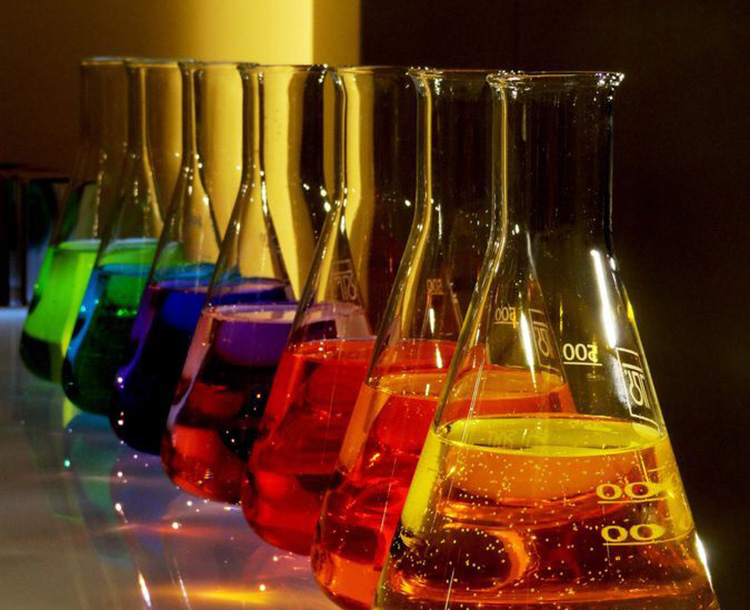 Without proper sealing there is always a risk of product leakage which becomes more alarming when the spillage is of toxic substances. To overcome this danger, world wide chemical industries are utilizing this effective machine.
Pharmaceutical Industry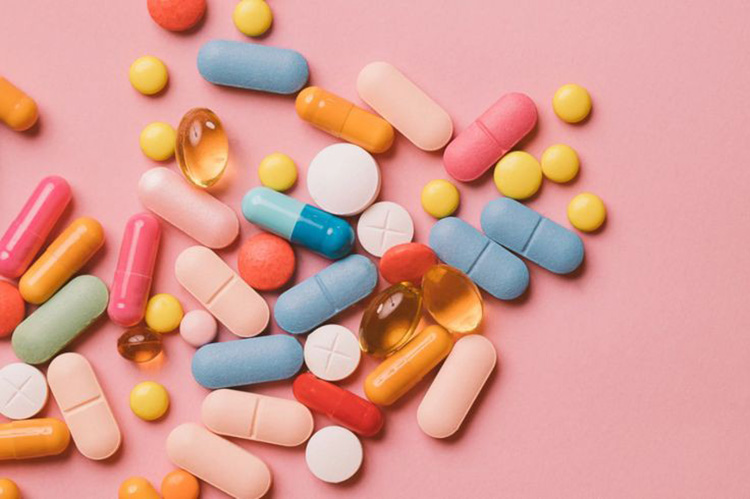 World is on its way towards fast progress. This rapid advancement has gripped over every field including medical. As a result of which enormous medicines are produced everyday to cure the diseases whose treatment was not discovered before. Thus to fulfill the safety regulations of these medicines, an induction cap sealer has been widely utilized by pharmaceutical industries.
Dairy Industry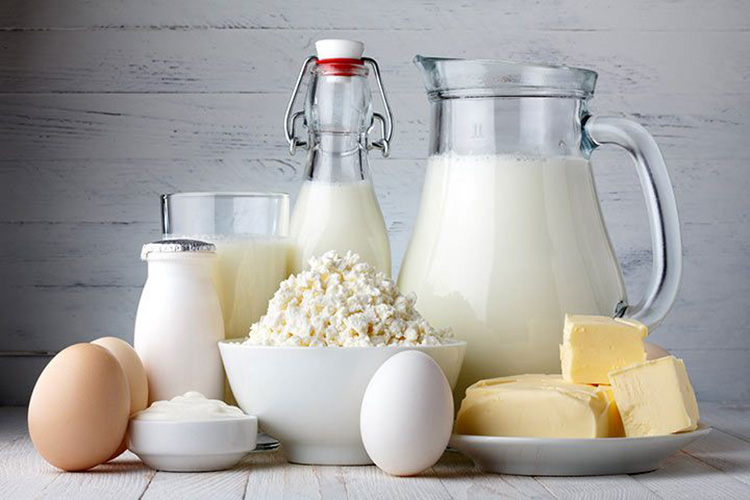 This machine has been employed to seal different products which belong to dairy industry. For example jars containing cheese, butter, condensed milk and peanut butter are wonderfully sealed by this machine through stringent sealing.
Cosmetic Industry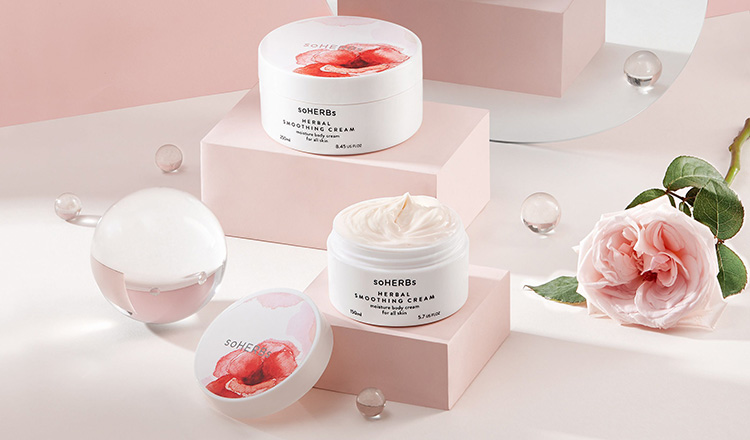 An induction cap sealer is very essential for bottles containing lotion, hair oil, shampoo, pastes and cream etc as it prevent the oxygen and moisture from contacting them. Its alluring sealing makes the products more appealing to customers.
Automotive Industry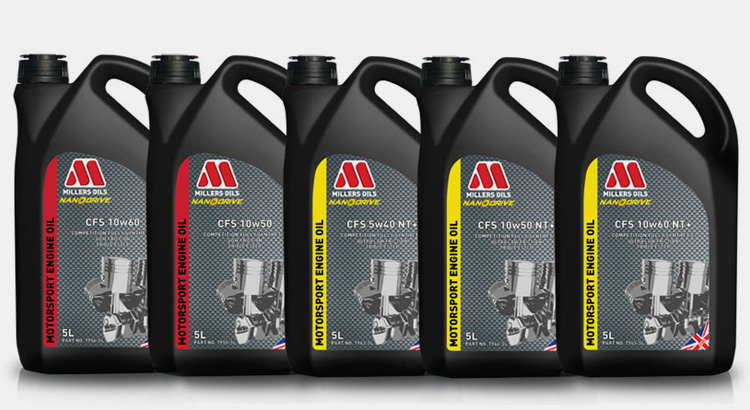 Did you know that induction packaging was introduced to prevent the spillage of chemicals and automotive oil? It is because these substances are dangerous and their improper sealing can lead to greater injuries. So far, automotive industries are utilizing this equipment for sealing lubricant and petrolatum containers for safety during shipping and storing in inventory as well.
Pesticide Industry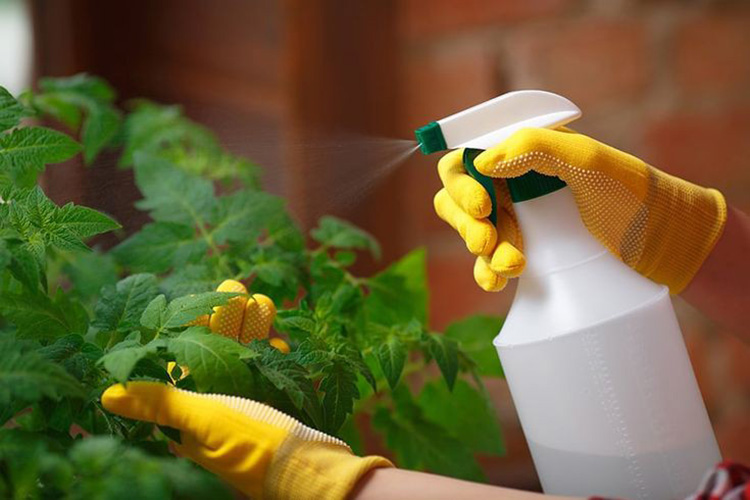 Similar to chemicals, pesticides and insecticides are also poisonous in nature due to which they are accurately sealed in plastic bottles where again an induction cap sealer is required. The high barriers foil liner of 2 to 8 layers are used in order to perfectly seal these jars.
8.What Are The Different Types Of Induction Cap Sealer Available In Market?
Since the use of an induction cap sealer is indispensable, its various types are now available in market integrated with distinguished specifications. They are:
On The Basis Of Structure
Continuous Induction Cap Sealer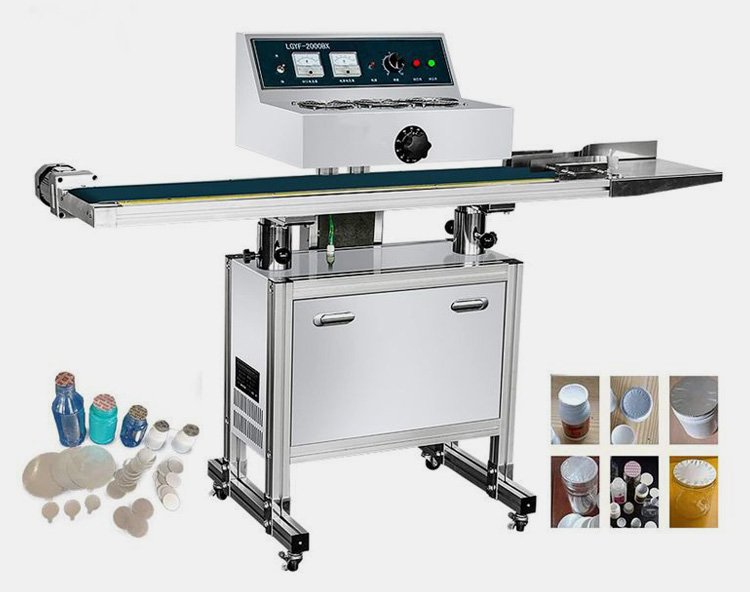 This type of induction sealer is suitable for performing uninterrupted operation. Due to non-stop constant working procedure it is best compatible with dealing in large scale input and output. It guarantees faster capping and sealing with availability of various designs for wide range bottleneck.
Working Principles
It can be operated by putting the bottles onto speed conveyor which take them to the sealing head. When they reached to sealing head caps are applied in case of absence of caps otherwise for already capped bottles only sealing is done. The heat generated by an induction sealer melts down the sealing material in caps and the corners of aluminum foil stuck to the lip of bottle and sealing is achieved. The process goes on continuously without any disruption. To cool down the machine, air regulator works concurrently during sealing mechanism.
Components
It comprised of the components including speed conveyer, induction sealing head, regulator or air cooler, adjustable motor inside induction head, digit printer, control panel, wheels and main frame etc.
Application
This machine has high throughput and capable of processing vast bulk containers. Due to this reason it has been mostly praised by the large manufacturing industries especially those of pharmaceutical, food, chemical, nutraceutical, automotive and cosmetic areas.
Bench top Induction Cap Sealer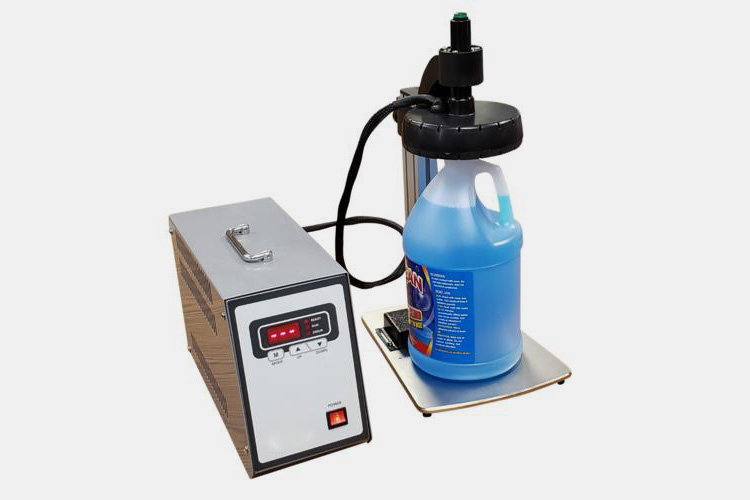 A bench top induction cap sealer is a compact package with semi automatic processing. It is perfect choice for the development of small volume runs. It provide you with optional sealing head with bigger size in order to adjust according to the size of your containers.
Working Principles
Its operating procedure is user friendly and starts simply with thumb switch activation. Initially the container is laid under the sealing machine/ head. A sort of waves appear on digital screen along with voice. The sealing is taking place and afte finishing the screen display it and mechanism stops automatically.
Components
It consists of main power switch, up and down control mode, steel construction cabinetry, hand held sealing head, LED display, adjustable stand, solid state electronic circuitry, and table mount support system.
Application
This moderate level induction cap sealer has significance in diverse areas. The reason is not only its economical nature but this equipment is more adaptable to various shapes. That's why industries like cosmetic, dietary supplement manufacturer, pesticide industry and food processing industries are utilizing this machine.
Portable Induction Cap Sealer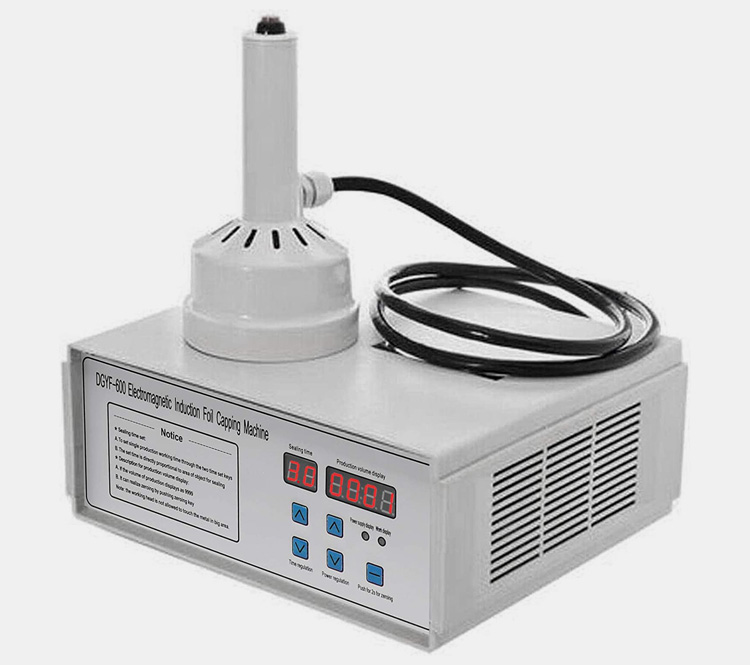 The category of portable induction cap sealer is broad and general. It includes every type of machine that is easy to move and can be manipulated to various work stations. It is flexible because it does not require particular location where it can be fixed. Moreover, it is easy to install and maintain this machine. Moreover, it is customizable as well and this feature assist you in great manner to adjust it for the purpose of making it more adequate to your requirements.
Working Principles
It is a sort of manual induction cap sealer because you have to feed the machine with loaded and covered bottles. After that just hold the induction coil until time is completed. When this process is done the machine is put aside and sealed bottles are taken by the user.
Components
It structure display the parts stainless steel cart, standalone power supply, control system, induction coil, air regulator, power adjustment buttons, induction head and sensing button etc.
Application
This machine is preferred to be used in low production level. Its lightweight compact design make it more favorable for areas having limited space. Thus it is used in houses, bakeries and supermarket etc.
On The Basis Of Automation
Automatic Induction Cap Sealer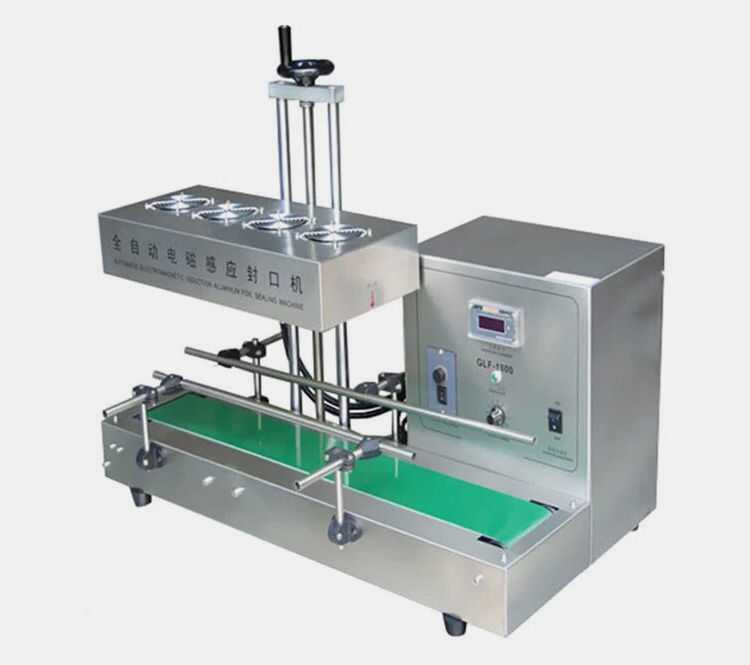 This machine works automatically with top quality sophisticated technology it uses. Its PLC controlling system enables you to set up the configurations for efficient changeover without any exertion. With high competitive price it is user friendly and has adjustable input and output power. Its foremost quality is that it has no limitation of processing plastic or glass jars rather it can seal every type of cap including PE, PP, Metal, glass, PVC, PET and PS etc.
Working Principles
It eliminates the operator fatigue in running machine due to independent process. Bottles are passed through an induction head one after another. The electromagnetic field generates thermal effect, eventually melts down the sealing material which in turn adheres to the mouth of container. Once the desired timing is completed, the sealing becomes stop and conveyor belt pushes it towards the other end of machine for discharge purpose.
Components
An automatic induction cap sealer is composed of many parts like conveyor, seal head, rotary knob, switch, lifting support, hand wheel, speed controller, indicator, stainless steel body and main frame.
Application
No doubt this machine has high demand in every sector wether it is medical, chemical or food Industries. Thus its presence can be traced in beverage industry, cooking oil factories, dairy industry, pharmaceutical industry, chemical industry and heath care industry etc.
Semi-Automatic Induction Cap Sealer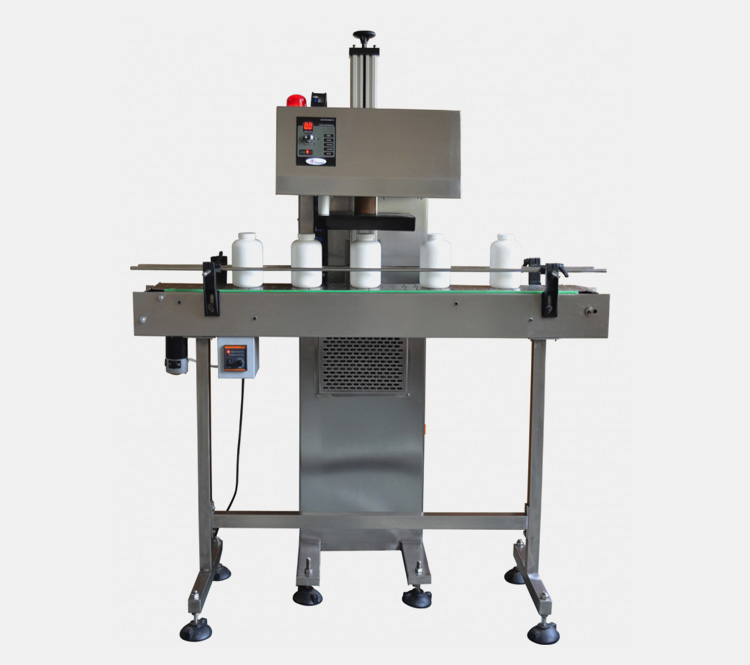 Another type of induction cap sealer is of semi-automatic nature which can process small to large bulk containers without any fault. User is required to feed the induction machine with bottles after which they are sealed automatically although; it cannot seal the caps with metallic construction. It requires less maintenance and is easy to use.
Working Principles
As the name indicates semi automatic induction cap sealer works automatically but have little dependency on the operator. He has to feed the bottles with machine until they get indexed below the sealing head. Once they are appropriately positioned the machine starts electromagnetic force and release heat to achieve strong sealing. Operator is also required to put out the bottle when it is ready for discharge.
Components
This induction cap sealer has several parts such as digital LCD screen, power cut memory function device, counting system, stainless steel structure, induction coil and power reguly.
Application
This equipment is best for moderate production volume like those of sauces, condiments and coffee etc. Thus it is more suitable to be employed in food processing industries, restaurants, large markets and medical industries.
Manual Induction Cap Sealer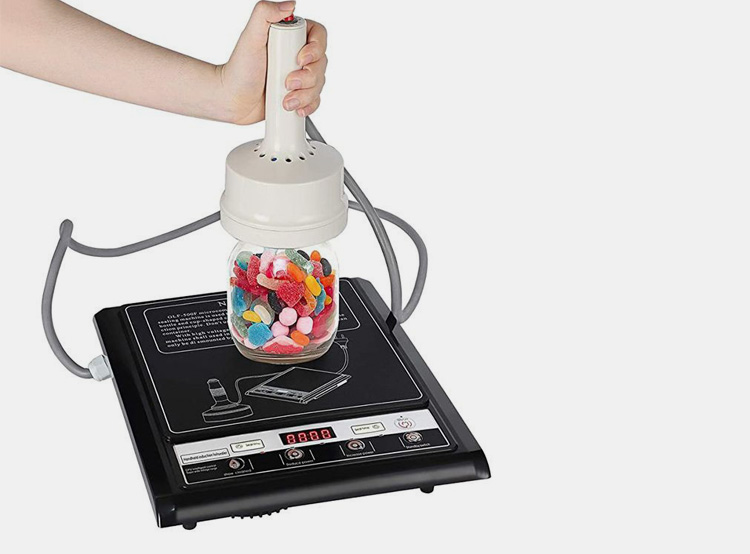 This is another type of electromagnetic induction cap sealer machine which is entirely manually driven equipment. It is good for small forgery with relatively low initial buying price. Although it has small volume but is capable of processing upto 360 containers in an hour with moderate power consumption.
Working Principles
Mechanism of this machine solely depends upon the user. Bottle or jars are placed on even surface and the induction coil is picked up by an operator which is connected to the main machine and keep it over the bottle in exact area. Right after the button of machine is switched on the induction process starts and seals the bottle tightly.
Components
A manual induction cap sealer is made up of vertical inductive switch, up and down timer, control panel, heating plate, power regulator and induction coil for sealing.
Application
This machine is good for domestic use and is mostly used in houses for packing pickles etc, grocery stores, herbal industries and home based laboratories.
9.Differentiate Between An Induction Cap Sealing Vs Other Types of Sealing?
There are certain major differences between an induction sealing and other types of sealing which can be seen in the table below:
No
Shrink Wrapping
Heat Sealing
Induction Sealing
1
It is the process of sealing where
products are wrapped in plastic film and heat is applied to seal them which shrinks the film.
Heat sealing is the procedure in which two thermoplastic films are joined together by exerting heat and pressure.
Induction sealing revolves around the aluminum foil that is placed over the bottle lips and melted on it by emitting electromagnetic force.
2
Main purpose of shrink wrapping is to protect the products from dust and weathering.
It is used to isolate the inside items from outside environment.
Induction sealing not only secure the items from external pollutants but also prolong their shelf life along with preservation of quality.
3
It is capable of holding smaller stuff although there is no need for caps or foil.
It does not require any cap or liner as like induction sealing.
It can seal containers with low to high volume capacity and for their maintenance rigid caps are used.
4
Shrink wrapping has no such design available for sealing but it is adaptable to different types of products.
It has several limitations for change of parts and designs. It is always in direct contact with your product thus can harm it.
It has broad category for sealing different shapes and eliminate the product handling by non-physical process.
5
It is mostly used in beverage industries, paper industries and for food items.
Heat sealing is generally used for cooked food and meat etc therefore has good use in restaurants.
Application area of induction sealing is vast as it covers pharmaceutical, food, chemical, beverage and other industries.
6
10.How Do You Troubleshoot The Issues When Using An Induction Cap Sealer?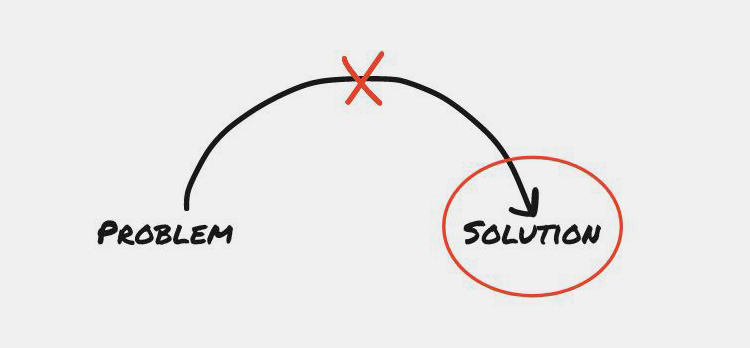 Every machine comes with certain complications which needs proper understanding. You don't have to be tensed rather find solutions to the problems you are confronting so they might be tackled easily. Few are shown in the table:
No
Issue
Causes
Troubleshooting
 

1

Machine is not working even after pressing the head button
There may be fault in button or power plug is poorly connected
Replace the switch, reconnect power supply and also check if sealing head is damaged
 

2

Machine is not displaying light even through power supply is on and correctly connected
The possible cause is that fuse is defective
You have to change the damaged fuse with new one
 

3

Induction sealer is not sealing the container

 

It happens when the heating time is short, inductive head is damage or inductive material is inconsistent
Extend the time duration of heat, exchange the inductive head with new one and also select the film material that is consistent
 

4

Sealing film becomes fold and starts melting
Heating time is very high
Reduce the heating time that a film can resist
 

5

Sealing is weak or partial
Machine is generating insufficient power or the coil is located too high
Increase the power of machine and also adjust the coil height
11.How To Select A Suitable Induction Cap Sealer? Which Factors Should Be Regarded?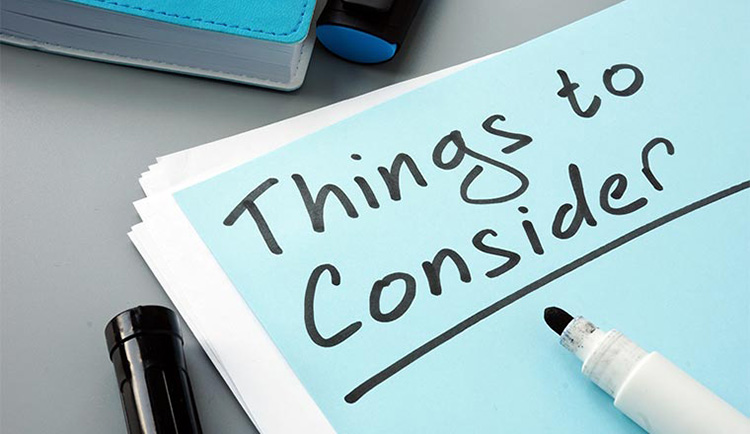 Consideration of few factors can save you from ruining your money and the dreams which you have associated with your business. The underlying elements are highlighted in order to better assist you in choosing right sealing equipment:
Consider Technical Parameters
You have to look into the sizes and shapes which machine can process because it will accommodate your packaging line. You will not have to modify your system in case of your input changes.
Price of Machine
Consider your current economic condition and also check that which type of machine is suitable to your needs. As there are lots of machines available in market with varying cost. For low production volume small compact design manual or portable induction would be a good choice.
Availability of Parts
Another crucial aspect to know is the availability of machine obligatory parts and spare parts. Always go for sealer whose parts are easily accessible anywhere.
Supplier After-sale Service
Never forget to ask about the after-sale service of supplier. Sometimes, for troubleshooting you would need the help of company so make sure that they provide support.
Degree of Automation
Last but not the least; you are required to check the automation level of each machine. For instance manual induction cap sealer needs an intervention of operator and semi automatic is somehow high level of automation than manual. While as fully automatic machine has advance technology which efficiently process the entire operation.
Conclusion
The use of an induction cap sealer is essential which increase its demand in large manufacturing firms. Allpack is producing standard sealing apparatus with ergonomic design and amazing working proficiency. Furthermore, we also assist you in every step that would lead your business towards prosperity. If you want to find more about this machine reach out Allpack industry today!
Don't forget to share this post!
CONTACT US
Tell us your raw material and project budget to get quotations within 24 hours.
WhatsApp Us: +86 181 7101 8586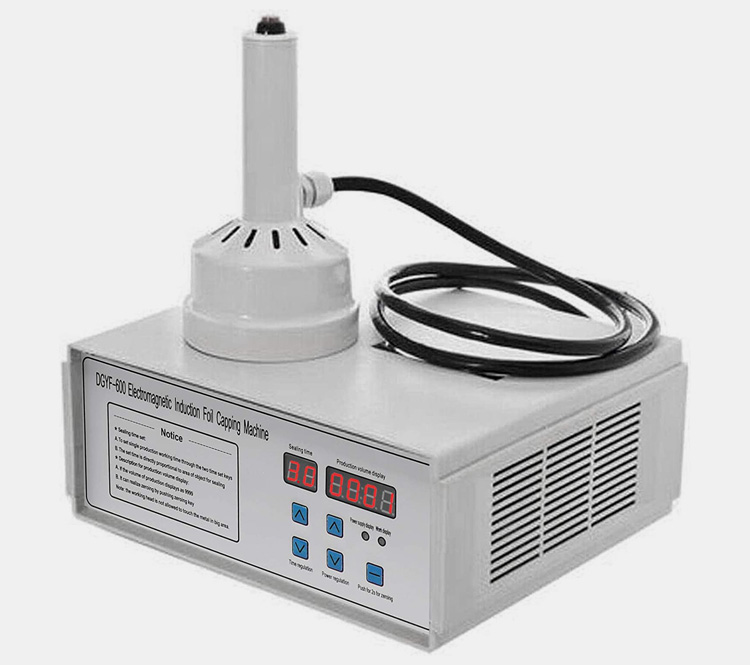 Tell us your material or budget, we'll reply you ASAP within 24 hours