Dry Canning VS Vacuum Sealing
Availability of containers, bags and cans filled with different types of products has now become common in daily life. Manufacturer's guarantee long shelf life and quality of these packaged products. Dry Canning method involves resistance to entering of environmental influence. Whereas Vacuum Sealing provides airtight sealing to products and prevents from contamination.
Allpack China is providing you the detail differentiation between Dry Canning and Vacuum Sealing options. Both have different characteristics and use different types of sealing techniques. So, for better understanding of what are the differences associated with dry canning and vacuum sealing, go through the complete blog and get the most of it.
1. What Are Dry Canning And Vacuum Sealing?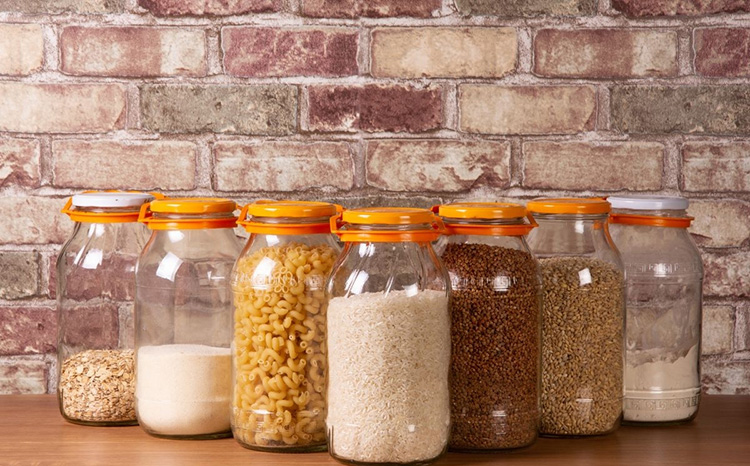 Dry canning is a food preserving method in which food products are placed in jars and sealed at high temperatures. This sealing allows the product to remain fresh and alive for a longer period. Unlike liquid products, most of dry food products like flour, beans, grains, vegetables, dry fruits, granules and etc. are placed in jars and sealed using dry canning.
Vacuum sealing on the other hand is a packaging method in which the products are sealed in bags, containers or jars. It seals both food and non-food products in an efficient manner. Products that are sealed using vacuum sealing live a long preserved life due to removal of oxygen, microorganism and bacteria. Products like vegetables, meat, fish, herbs, dry fruits, papers, electronics equipment, beans and etc. are sealed using vacuum sealing.
2. What Are The Process Of Dry Canning And Vacuum Sealing?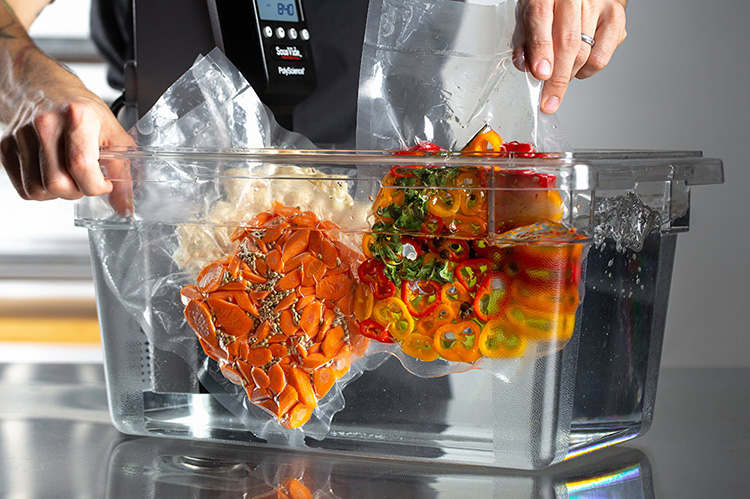 A dry canning process involves heating of product at a certain temperature at which the microbes or bacterial involvement are killed and then this hot product is directly placed in jars for sealing purposes. As the food cools down, the internal vacuum will preserve the food for a much longer time.
Process of Vacuum Sealing
In a vacuum sealing the product is placed in bags and fed into the system. Here the oxygen is removed from it to create a vacuum inside the packaging. This vacuum creation does not allow any type of oxidation reaction which as a result allows the product to maintain its quality until the seal is opened.
3. What Materials Are Mostly Applied In Dry Canning And Vacuum Sealing?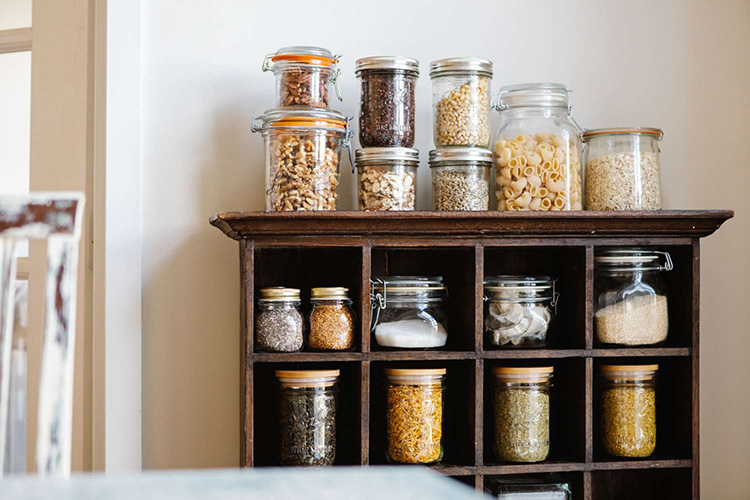 For a dry canning process, packaging material is selected with high sensitivity as highly heated product is directly placed in it. This is why mostly metal or glass jars are preferred for dry canning process as they can withstand high temperature values and provide air tight sealing.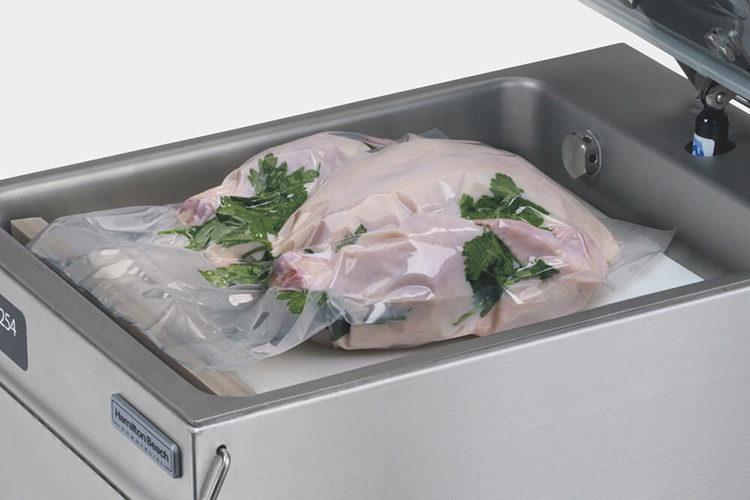 Vacuum sealing can be applied on any type of plastic bags. They might be made up of either polypropylene or polyethylene and can easily be used for providing air tight sealing. The lid material for cans, containers and jars should be high quality as internal vacuum is provided by the removal of oxygen.
The main purpose of vacuum sealing remains to keep the product free from bacteria and allows it to be used for a longer period of time.
4. Why Do You Need Dry Canning And Vacuum Sealing?
Purpose Of Dry Canning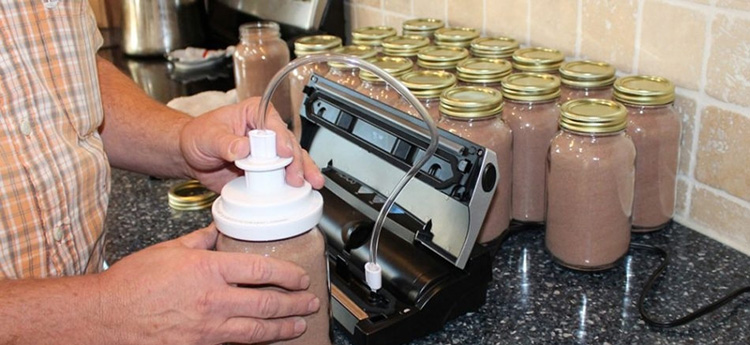 The spoiling rate of dry fruits, vegetables, grains and other granular is always less when they are packed in an air-tight container or jar. Air-tight container has no chance of entrance for water or moisture content. This stands the most important reason to show the importance of dry canning sealing.  
Another important reason for opting dry canning method is it gives long term storage facility that can help people to maintain stocks without any fear of being rotten or spoil.
Food products like cereals, beans, fruits, vegetables, milk and other can possibly be packaged using a dry canning method.
No use of specific refrigerators or freezer is required for the foods that are sealed by dry canning. Both large and small quantity of foods can easily be preserved by dry canning process. The food remains fresh throughout its shelf life and no external electric or cooling support is required.
The sealing is that much efficient that it does not permit any type of contaminants or microbes to enter the jar.
Purpose Of Vacuum Sealing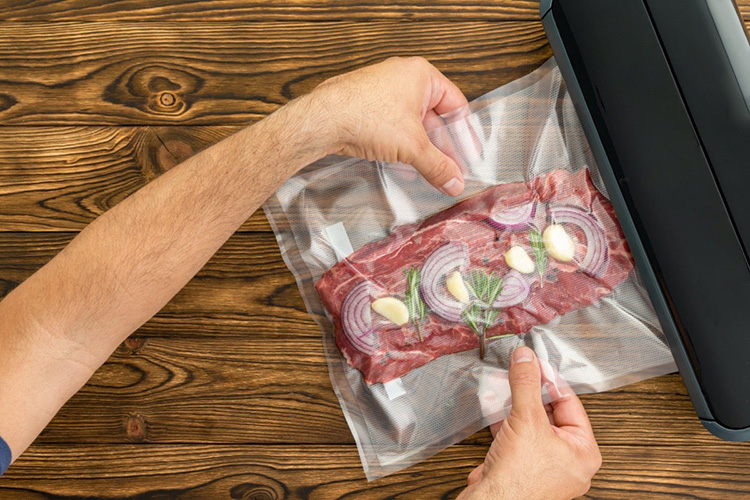 By removal of air content and providing no facility for bacterial growth, vacuum sealing is also an important sealing technique for food preservation. The absence of oxygen within a container ensures no bacterial growth and avoids food spoilage.
Another important reason for sealing of products using vacuum sealing method is that it can preserve all type of solid and liquid substances which increases its demand. Also, it reduces the size of sealed bag which makes the product to easily travel in bulk quantity. No chance of freezer burn stands when it comes to travelling of products that are sealed with vacuum sealing. All type of food and non-food products can be easily sealed using vacuum sealing.
There are no restrictions in food quantity. Product as much as the manufacturers desires can be packed by vacuum sealing.
When the products are stored in freezers or refrigerators; their shelf life increases to a distinct level. If fresh meat or cooked food is sealed by dry canning, vacuum sealing guarantees the preservation of flavors or texture of that particular product.
5. What Machines Are Mostly Applied In Dry Canning And Vacuum Sealing?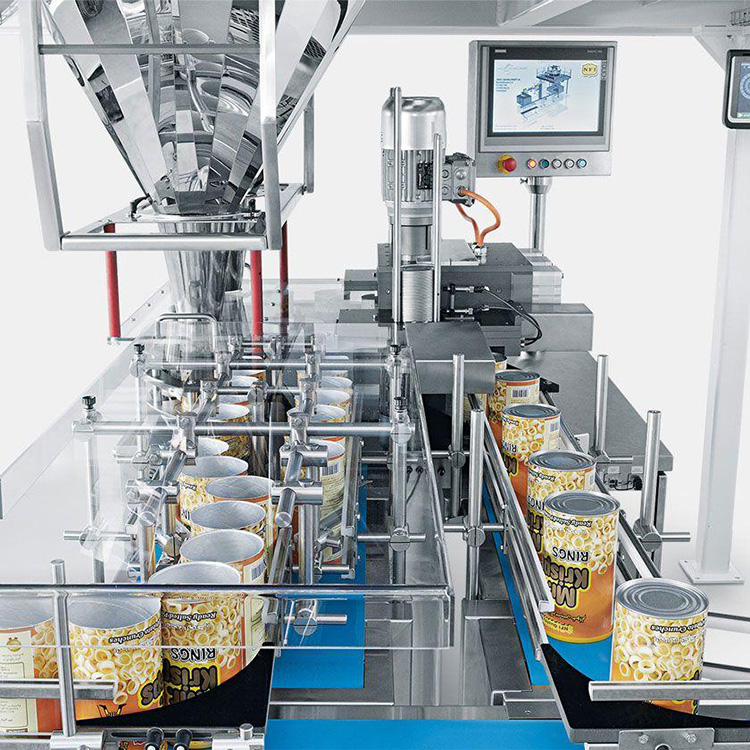 Dry canning machines are used to seal jars filled with food items. A dry canning machine works by using vacuum pump that removes air that is present in the jar, and then seals the jar with top lid. This creates an airtight sealing that helps in keeping the food fresh and prevents spoilage of it.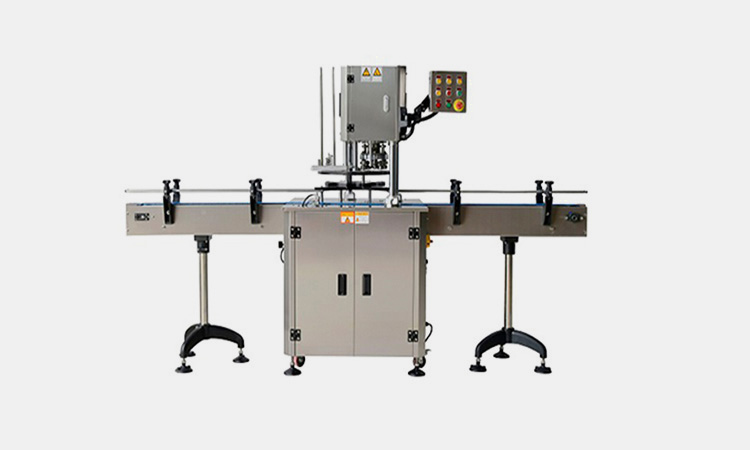 Can seamers are also a generalized machine that performs airtight dry canning is an efficient manner? A can seamer is the only type of machine that has sterilized mechanism attached to the system. The operation starts with sterilization of cans or jars which eliminates around 90% of the bacteria. Then the heated lid is carried out on the top and then sealed accordingly.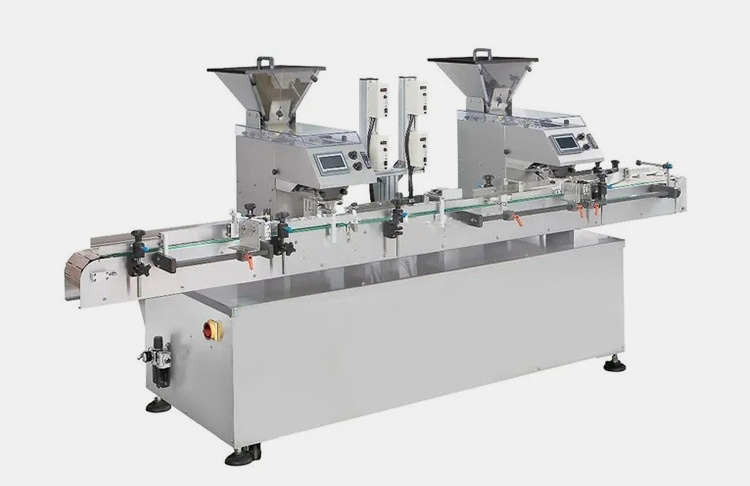 Capping machines are also used for dry canning as it seals lid and caps on the top on packaging equipment. Food and beverages industry mostly use capping machine for dry canning purpose.
Once the lid is placed on the top of package screwing or crimping mechanism tights the cap on it. The lid size can be automatically maintained and then taken off of the system.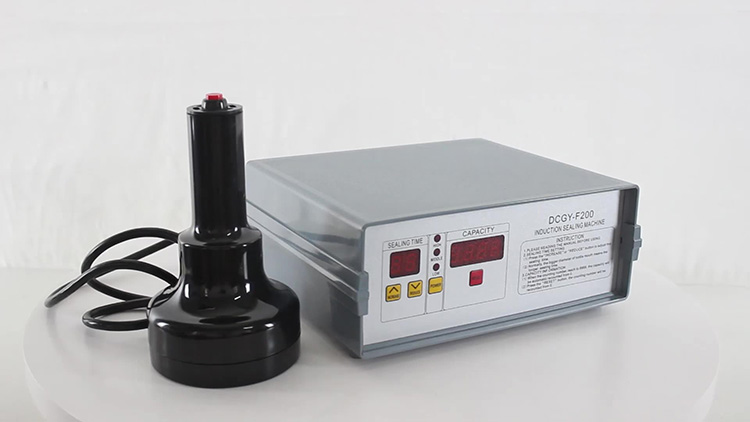 Induction line is sealed on the top of packaging material and gives airtight dry canning service. In the metal coil of induction sealer, a high-frequency electromagnetic current is induced on the top of packaging material that melts the lid and gives airtight sealing. Contamination-free sealing is performed as a result of this induction sealing,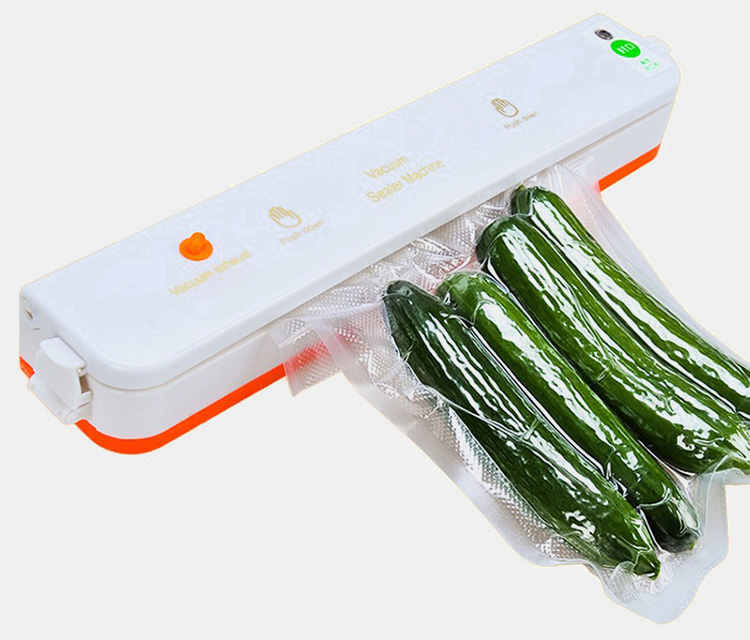 Manual vacuum sealing machines used for sealing products especially in plastic and aluminum bags as their packaging material. Other than commercially used vacuum sealing machines some of them are also designed for home usage that can be operated by anyone of the member. These manual vacuum sealer machines have adjustable vacuum levels, cutters, and other options to perform vacuum sealing.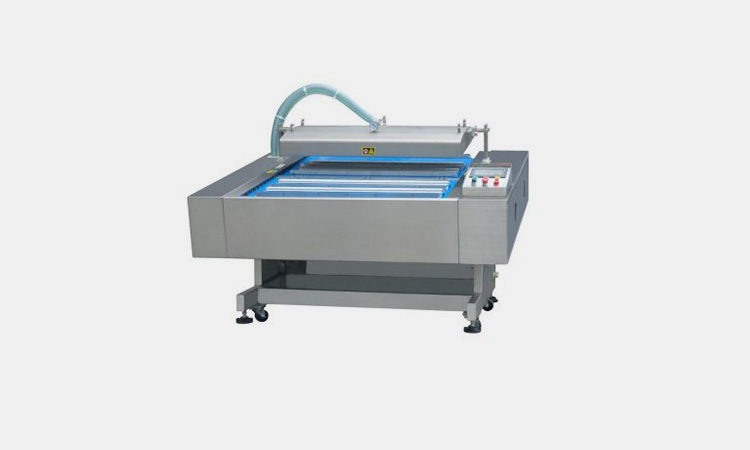 Process of an automatic vacuum sealer is performed completely by the machine itself. The food is placed in the vacuum packaging and then the open end of the bag is kept in the system. As the vacuum sealer starts its operation, the vacuum pump removes all the air from the bag and then seals its edges by heat sealing. Each one of the tasks is performed by the machine.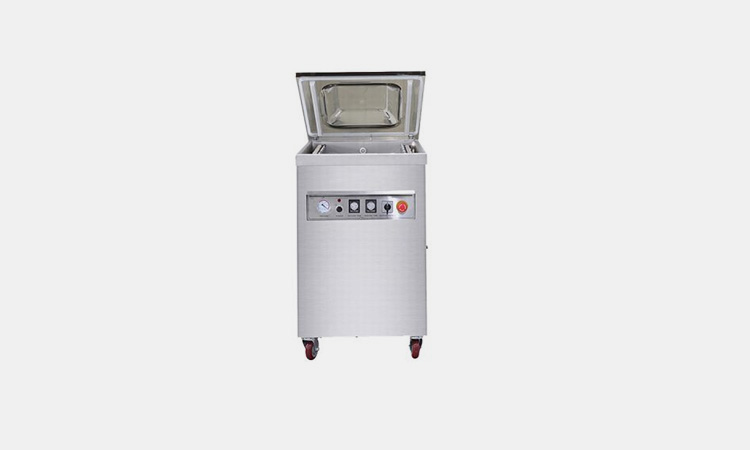 Sealing of materials are performed in different chambers in chamber vacuum sealer machine. As the product enters the system the film roll feeder gets activated and releases the packaging material in the first chamber. After application of packaging vacuum sealing performs in the next chamber and at last, the sealing is performed in the last step. In this manner, the products are sealed and support the preservation of food.
6. What Products Are Mostly Sealed By Dry Canning And Vacuum Sealing?
Products Sealed Using Dry Canning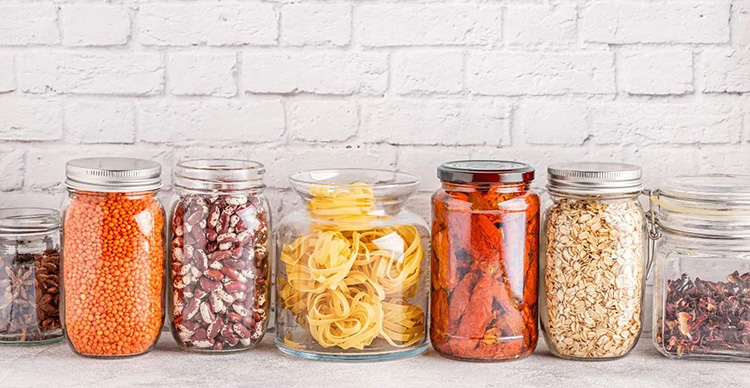 Some of the products that are sealed using a dry canning method are
Most importantly dry canning process preserved all type of dehydrated vegetables and fruits in jars including bananas, berries, apple, onions, carrots and etc.
Dry cereals and grains like rice, oats and pasta is packaged using dry canning process.
Powdered food itemslike flours, milk, eggs, sugar that are used for baking and cooking purpose are ideally sealed through this method.  
Legumes like peas, lentils and beans and herbs including cumin, basils and oregano are also available that are packaged by dry canning technique.
In some of countries pet foods are also sealed with this method and other than that few snacks that can be used within a longer expiry period are also preferred to be sealed by dry canning.
Products Sealed Using Vacuum Sealing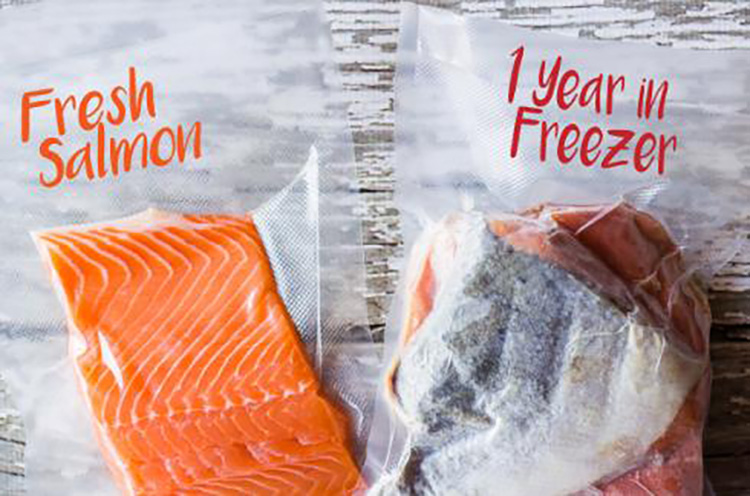 Products that are sealed with vacuum sealing method are
Both semi-soft and hard-type cheese can be sealed using vacuum sealing.
Meat and fish products like poultry eggs, pork, beef, chicken, seafood and fish fillets.
All types of vegetables and fruit that require protection from environmental influence are sealed using vacuum sealing process.
Bread and snacks also use vacuum sealer to increase their shelf life
Nut and dry fruit that can easily be contaminated if exposed to the environment can be packaged by vacuum sealing.
One of the most unique products "Ready to eat meals"is also sealed with vacuum sealers. These foods can hi just be taken out and heated in hot water. The meal becomes perfect for eating purposes without any human effort.
7. What Are The Demerits Of Using Dry Canning And Vacuum Sealing?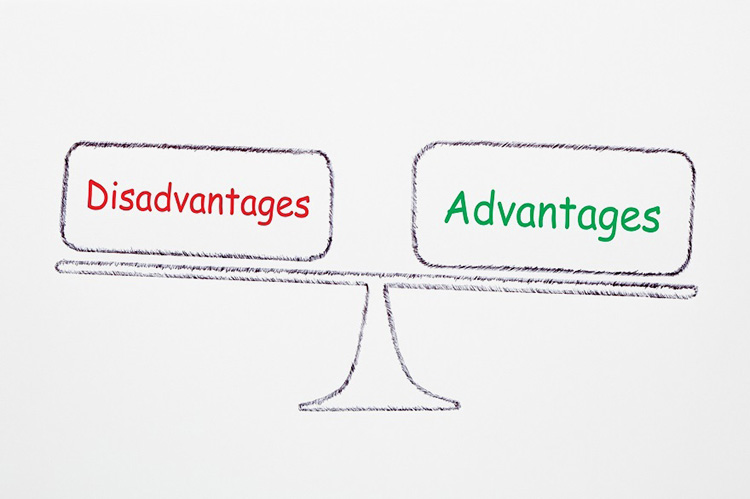 Some of the cons to distinguish both of the machines are
Demerits Of Dry Canning
If the initial sterilization and heating of jars or containers are not performed in a professional manner then it can cause a high risk of food poisoning and that can be fatal.
Fresh meat or cooked food when sealed by dry canning, does not guarantee the preservation of the flavors or texture of that particular product.
As the jars are mostly made up of glass, there is a probability that they can break while traveling or while kept in ovens. Seeds and nuts that contain oil in them cannot be preserved using a dry canning method.
Demerits Of Vacuum Sealing
Vacuum sealing does not assure the pureness of flavor of any packaged material for a longer period. The food smell sometimes ends after some duration of packaging.
Presence of Liquid Contents
Sucking of liquid contents can also be possible sometimes by the vacuum sealer that can show hindrance in proper sealing of products.  
8. What Are The Basic Things To Be Considered Before Selecting A Dry Canning Or Vacuum Sealing Process?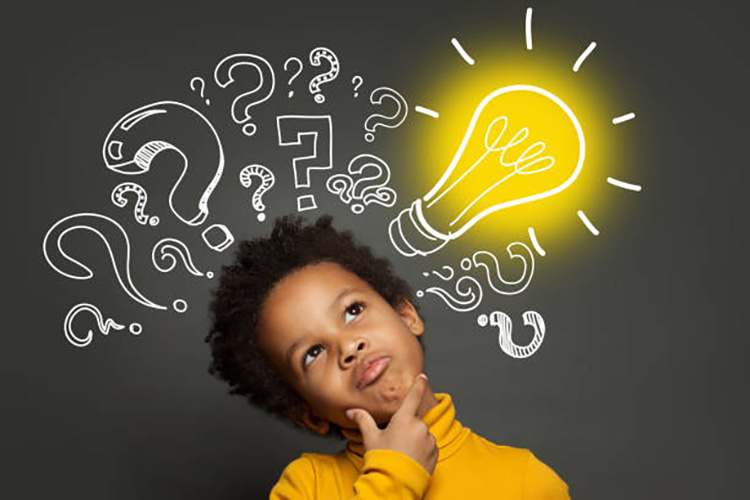 Dry canning or Vacuum sealing can be selected on the basis of the following parameters
What type of sealing is required for the product under an operational process is also an important parameter. For screw or thread sealing it is always best to select dry canning and similarly for products that are packed in plastic foils prefer vacuum sealing.
Another parameter for selecting dry canning or vacuum sealing for any production setup is checking its production capacity. How many products can be sealed at one time by that particular machine is a considerable thing.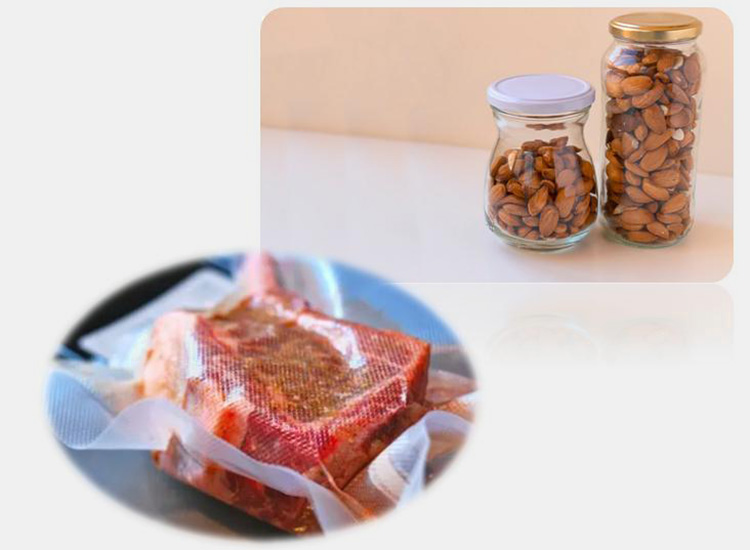 When it comes to product shelf life, dry canning is always the best method to be chosen over vacuum sealing. To achieve low cost, highly protective and best preservation sealing, dry canning facilitates its customers with it.
Whereas for vacuum sealing external electrical supply required can cost a lot to keep the product alive for longer period.
Product Freshness and Texture
With compare to dry canning, vacuum sealing provides complete guarantee of keeping material freshness and texture alive for a longer period. This factor should also be considered by the manufacturer before purchasing any one of these.
Conclusion
In a world where the preservation of items remains a greater concern for all sectors, dry canning or vacuum sealing are two different methods used for the preservation of products. In this aspect, Allpack China is providing you with solutions for both dry canning and vacuum sealers. For any assistance, you can contact our customer care centers 24/7 or visit our website https://www.allpackchina.com/.
Tell us your raw material and project budget to get quotations within 24 hours.
WhatsApp Us: +86 181 7101 8586
Want to get Best Price Vacuum Packaging Machine from China?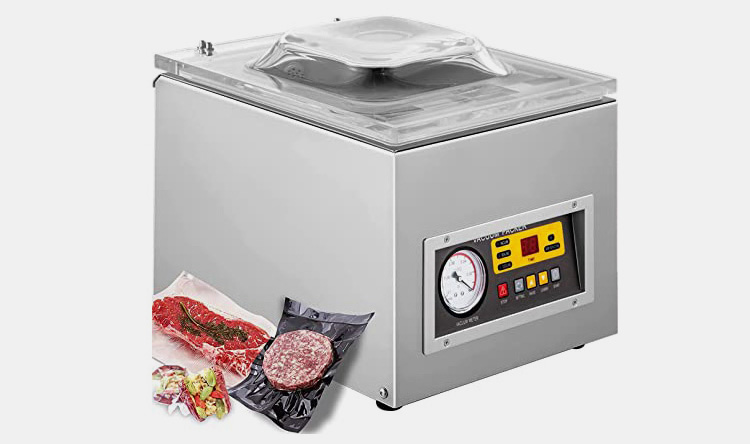 Tell us your material or budget, we'll reply you ASAP within 24 hours!