What Key Factors Do You Need To Consider When Buying Packaging Machine?
When it comes to buying packaging machines you will have many key factors to consider.From learn about the structure,working principle,model,brands to selecting a reputable supplier,considering the service and maintenance they offer.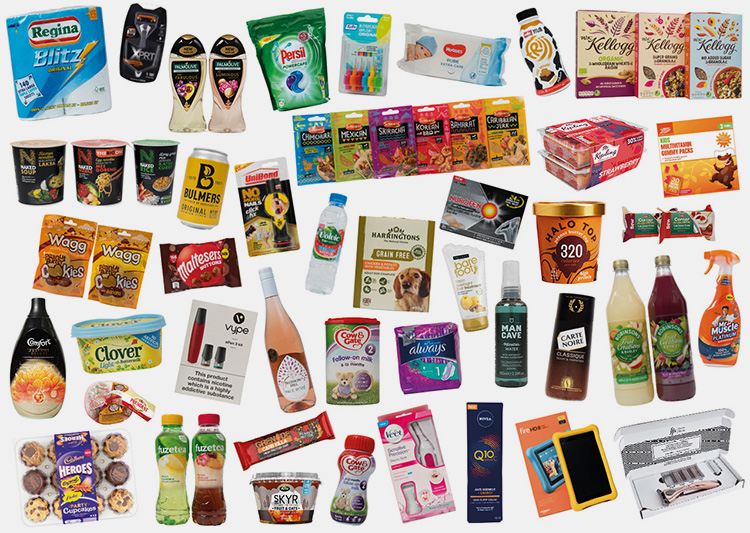 It is also critical to identify some specific details of your products to be packed before purchasing.For example,what materials you will choose to run on your production line match with the packaging machine are also important before you buy the packaging equipment.
If you are going to buy a sealing machine,you may need to look at all the different kinds of sealing machine as well as various sealing materials that are available.Choosing the wrong type,type and material for the sealing may cost your business thousands dollars over time.
Now,here is a list of some of the packaging consideration you will need to pay attention include:
What type of product you are packaging

The product's weight, shape, and dimensions

Your targets for color and labeling

Whether the film can be printed to meet your needs

How the product will be packaged into the flexible film (manually or via machine, and what type of machine)

The product's journey from creation to shipment to the shelf and beyond

Whether it will be handled often and/or subject to rough handling

The types of climates/environments it will experience

Whether it requires specific film additives to keep it fresh (e.g., oxygen or moisture barrier)

Requirements for anti-tampering and security of the finished good
Apart from consideration of the product you are going to package itself ,there are other key factors you need to consider before making the final determination.
Key Factor: Where to Buy:Distributor Vs Direct Manufacturer
It is a common choice that you will buy a packaging machine directly from the manufacturer, as after all,the factory manufacturer who designed and builded the machine will be better than someone who is just saying about the machines,they will be better know about the structure or working principle of their equipment,but also they will be able to answer every questions you are most concerning.
However, every manufacturer will boast their products or their capacity,that is you will not really get the best answer for "which is the best brand new packaging machine to buy" or "which manufacturers could offer the best service?"
Nowadays,in fact,apart from purchasing from the OEM,you can also buy from the distributor.A distributor may have obvious strengths ,weakness from cost competition to customer service to quality guarantee,maintenance or after work. 
That is,as for your geographical location or production infrastructure,a distributor may or may not be a good choice for you. 
Obviously,materials are one of the most important factors that you should take into consideration when purchasing packaging equipment.However,apart from that machine and material,the environment and atmosphere are also important factors you should consider.Of course,working with a distributor will allow you to have a variety of choice as they will be able to help you get lots of information you want related with the machine,or advice and products for your needs.
Key Factor: Environmental 
There is one thing for sure when it comes to the environment of the packaging machine,you will not want to operate the pneumatic machines as the pneumatic technology is not only outdated but also bad for the environment because of the too much electricity it uses.
Now many of the machines have not used pneumatic components that save a large sum of cost for some factories as compressed air is one of the most expensive facilities.
Besides,air cylinders have worms,not using pneumatics will result in less purchasing replacements and disposal.
But also now many non-pneumatic machines also have what is called"servo technology" which does not need you to add additional floor space or conveyors to get the correct space between your products.
With the advancement of high technology,most machines have been designed with lean technology that use less material with special metered film delivery systems,reducing the chance of film breaks.That means now you don't have to re-wrap and have too much material waste.
Apart from choosing the right pneumatic technology for your packaging line,you also need to choose the environmentally friendly materials to run your production line.
Key Factor: Material
When selecting materials for your packaging,it is critical to consider using flexible packaging materials such as the shrink film or stretch film to replace the high carbon footprint items like glass,metal and cardboard.
In fact,shrink film and stretch film can be recyclable and much cheaper than other materials.But also these materials has lower carbon footprint than other materials.In other words,it is better for you to choose flexible packaging materials that is also friendly to the environment.
Key Factor: Formulate your Production Line
There must be a plan for you to formulate your production line before moving the new packaging machine into that place,as for the machine size,electrical requirements,physical location of the line and the weight of the machine both need to be planned in advance.
Then you may need to reach out to your supplier to help you formulate a plan based on the actual condition to avoid unnecessary or repetitive actions before the transportation and installation of the machine in its new location.
And depending on the flow of your packaging line,some machines may need to be installed first to ensure the after work.That include which machine you should move first or install first should be have properly formulated.
Key Factor: Should You Buy Or Lease The Packaging Machine?
Purchasing a new machine will be a big cost for many people and some newcomers even not well known about the process.
Actually,one very critical factor that you should take into consideration is that if you should buy or lease the packaging machine to reach your target.
In fact,the first is that you need to focus on your overall needs and time frame.How much you plan to use the machine,how many machines you need ,potential investors in your business and last but not least, your balance sheets.
Secondly,you will need to consider what is your budget.Should the budget is right within your cost ability.Besides,the ability to justify the purchase (ROI) is based on a business decision that the payback meets your requirements for investment.
Lastly,deciding which type of technology you need,that means you need to get clear if the new technology will offer the best lease option for your business.That you may take extra work to learn about the advanced technology nowadays in the market to make the good choice.
Tell us your raw material and project budget to get quotations within 24 hours.
WhatsApp Us: +86 181 7101 8586
Want to get Best Price Vacuum Packaging Machine from China?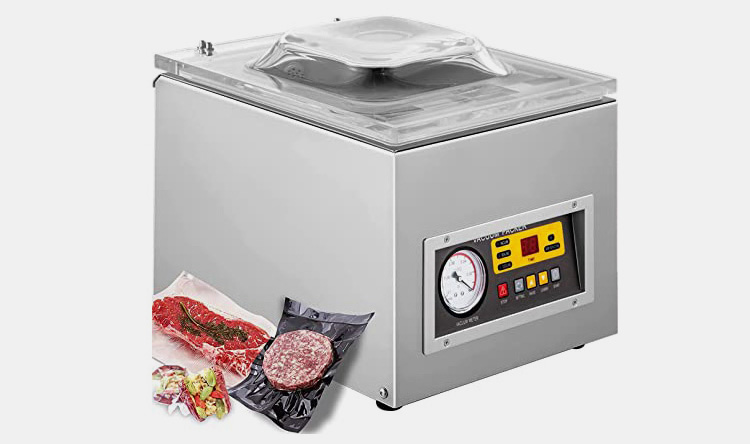 Tell us your material or budget, we'll reply you ASAP within 24 hours!