Viscous Liquid Filling Machine: The Complete Buying Guide In 2023
The filling of substances with thick and sticky nature like viscous material is somehow challenging when it comes to fill the containers with exact amount. However, the technology of viscous liquid filling machine is now available for your ease.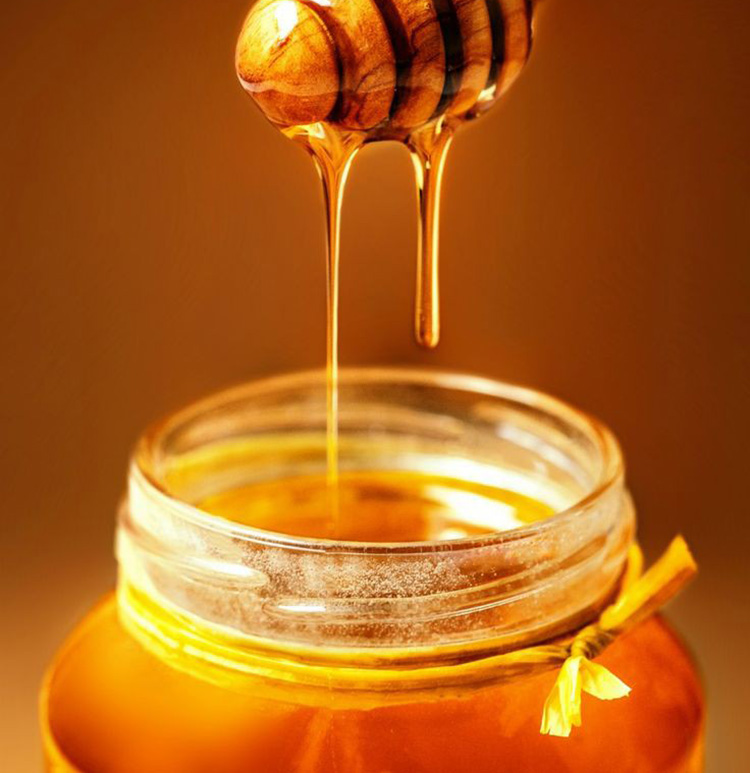 A viscous liquid filling machine is now utilized in diverse industrial sectors from food to lubricant and cosmetic industries. There are lots of factors behind its significance and popularity. In this comprehensive review, we have presented you the details about a viscous liquid filling machine which would be helpful for you. Just take start and get benefited!
1.What Is A Viscous Liquid Filling Machine?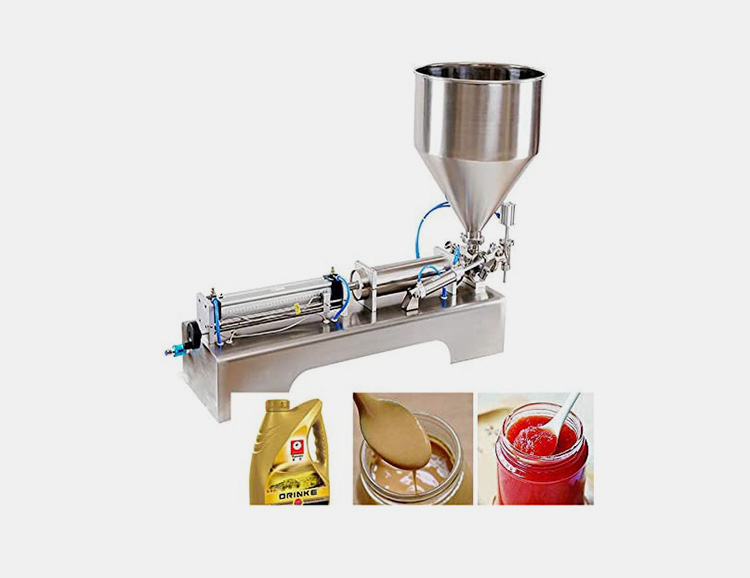 A machine designed with specific features to fill the thick viscous material easily into different containers can be termed as a viscous liquid filling machine. This machine is capable of processing wide range products which are otherwise not possible when using an ordinary liquid filling machine.
It uses sensors and volumetric system that allows the filling of bottles with exact amount of viscous liquids. In addition, the heating system is particularly integrated to ensure the non-stop flow of thick substances. Today, its presence can be traced in food sector, chemical industry, automotive industry and several other areas.
2.How Do You Use A Viscous Liquid Filling Machine?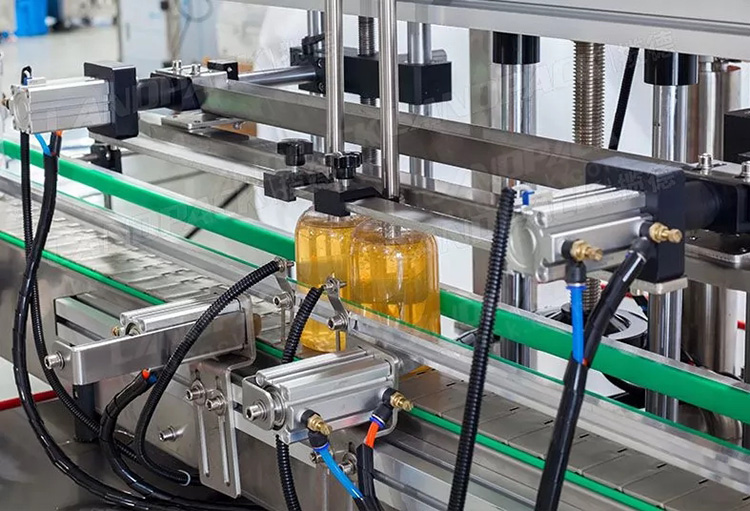 To bring the viscous liquid filling machine into operation, you should know the details about its usage:
Setting Parameters
The initial step you have to take in order to start the filling operation is to set the parameters for filling material like filling range, temperature, air pressure and height of filling nozzles etc.
Starting Operation

After fixing the required dimensions, turn on the power button. Here, the actual process of filling would be started when viscous material is transferred from material tank into the nozzle through air pressure. The presence of heat keeps the operation smooth and eradicate any type of blockage. Finally, the load is dispersed into bottles and the filling stop when desired amount of filling is achieved.
Discharging Phase
When bottles are filled, the operation of filling automatically get stop and conveyor belt start moving these bottles towards capping and labeling respectively.
3.Which Type Of Materials Are Processed By A Viscous Liquid Filling Machine?
You would be surprised after knowing that how many materials with diverse ratio of viscosity can be processed by a viscous liquid filling machine. These materials are shown as under:
Honey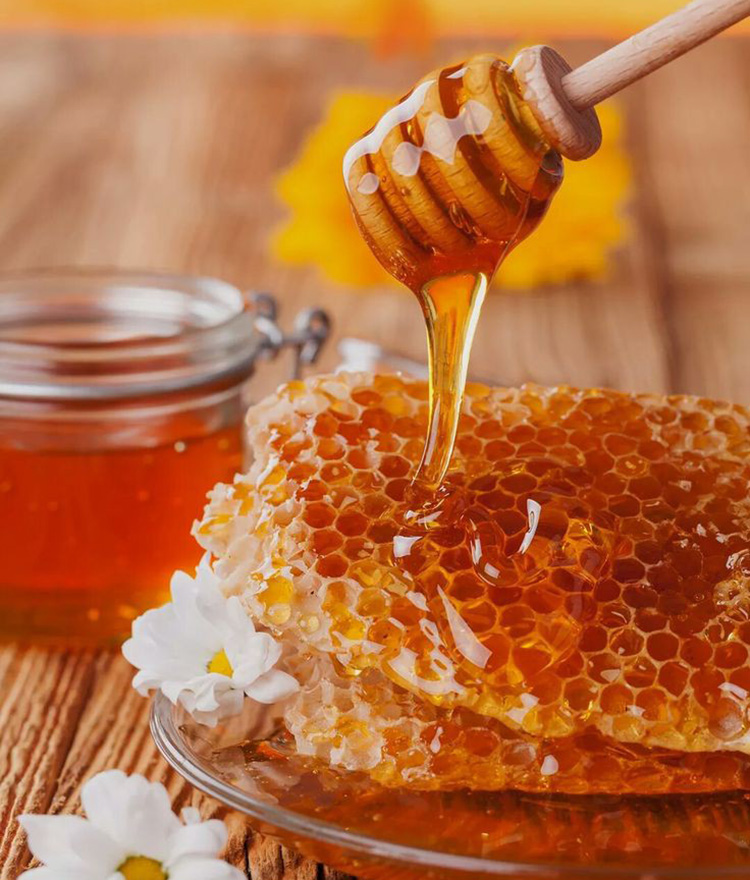 Honey is thick sticky fluid produced by bees. It is rich in sweet and beneficial for healthy lifestyle. This is the reason why most of the people used to take it in their daily routine in its pure form or adding it into various things like tea, desserts and other items. Honey is pack in bottles, plastic bags or glass containers which are accurately filled by a viscous liquid filling machine.
Cooking Oil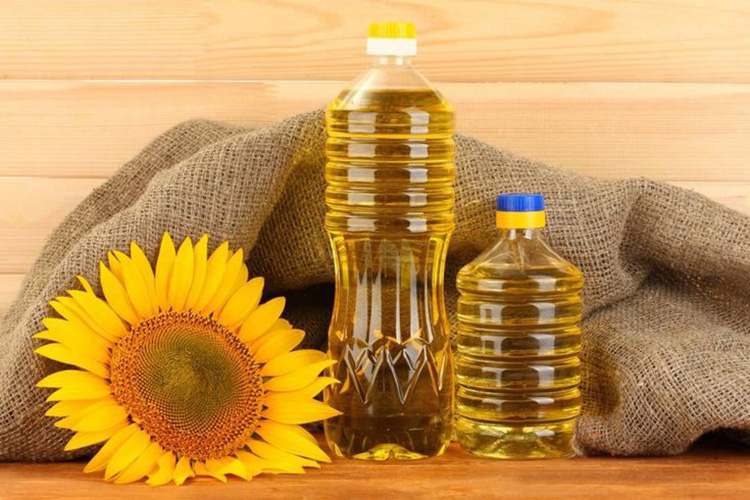 Cooking oil is viscous liquid derived from natural sources including sunflower, canola, soybean, corn and olives etc. Industries who manufacture cooking oil use this machine for filling it.
Ketchup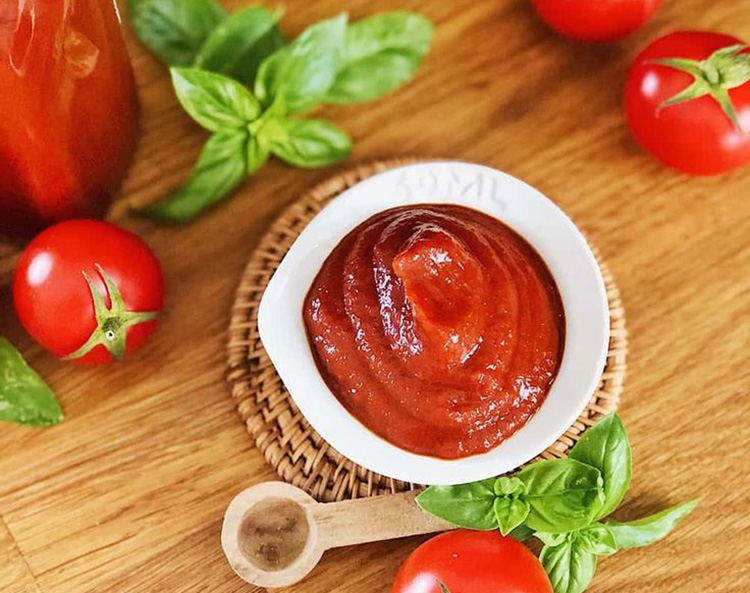 Ketchup is thick paste made from tomatoes that is used to add flavor in dishes and is taken as a sauce with snack and fast food. In this way, several industries associated with preparing ketchup and other sauces prefer to use a viscous liquid filling machine for their beautiful packaging.
Peanut Butter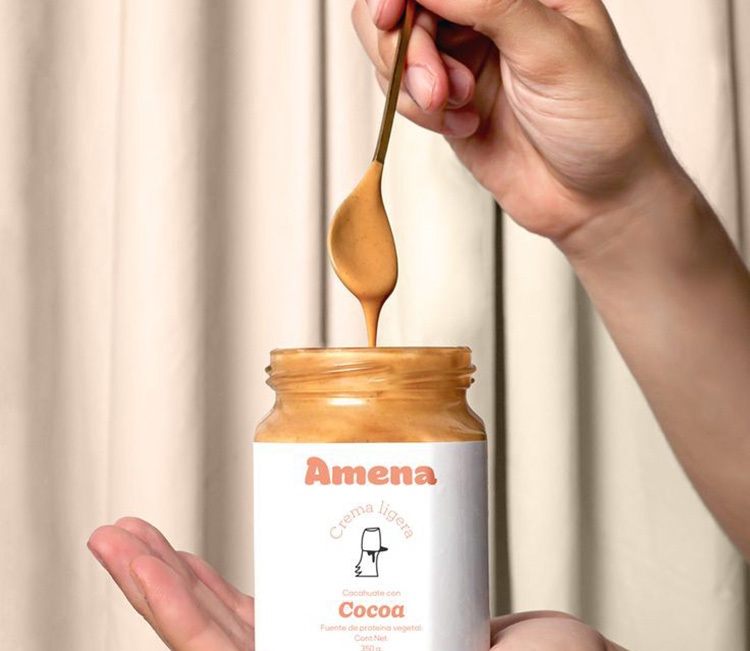 As the name indicates, peanut butter is thick paste produced from dry roasted peanuts containing additional ingredients and fats. Filling such material with strong texture is sometimes hard keeping in mind the exact amount. However, the heating system of this machine make it ideal for you to process such type of liquids.
Engine Oil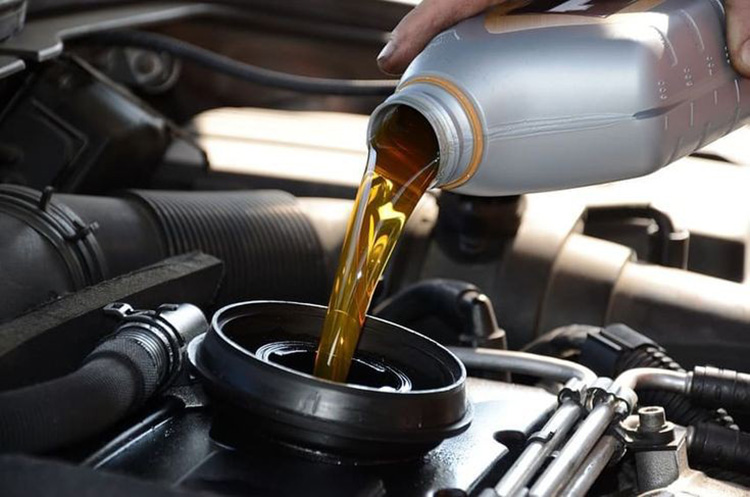 Different types of engine oil can be filled with a viscous liquid filling machine for better and safe packaging.
Chocolate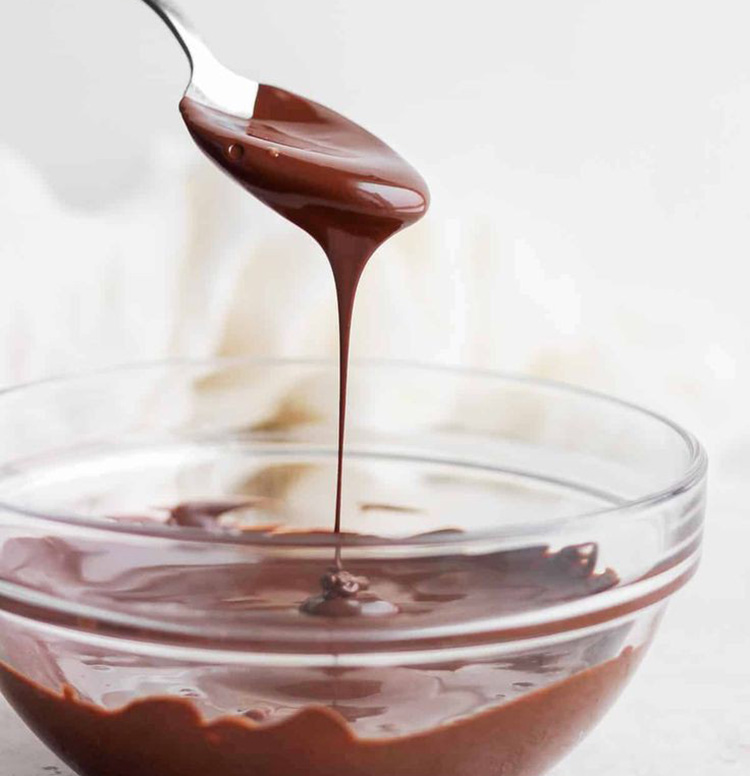 It would not be a surprising thing if I say that you have crazy love for thick silky caramel chocolate, and you like to spread it on bread or cake. But have you ever thought about the process through which it passes and comes to you? No doubt this long path of packaging also includes the viscous liquid filling machine.
Daily Use Chemicals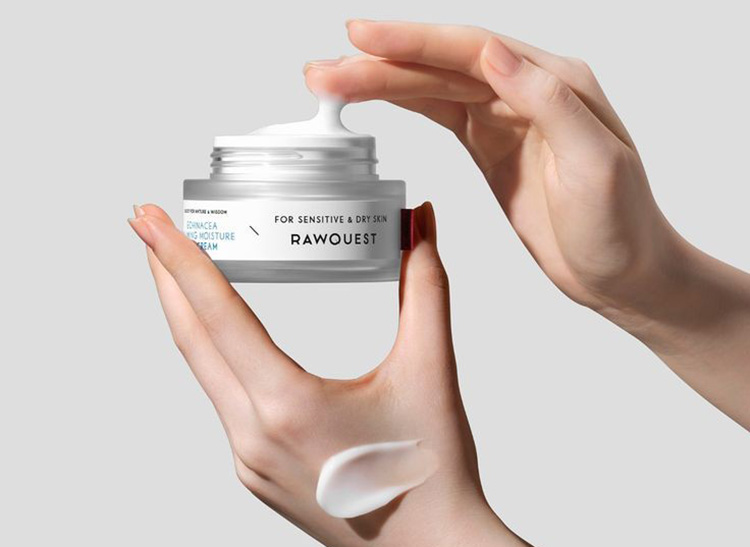 Under this category all those materials which we use in our daily routine can be counted as viscous material such as shampoo, detergent, cream, lotion and toothpaste etc.
Paint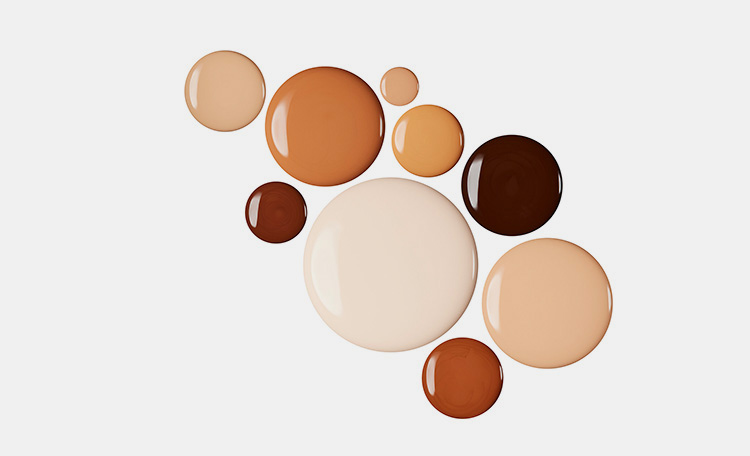 Like other items, paint is also a form of viscous liquid and need fast processing during filling as it get affected by the external environment due to air. Thus, a viscous liquid filling machine is used to fill it safely.
4.How Does A Viscous Liquid Filling Machine Assist You In Successful Packaging?
A viscous liquid filling machine assists you on great extent which you can check by the underlying factors:
Smooth Flow of Material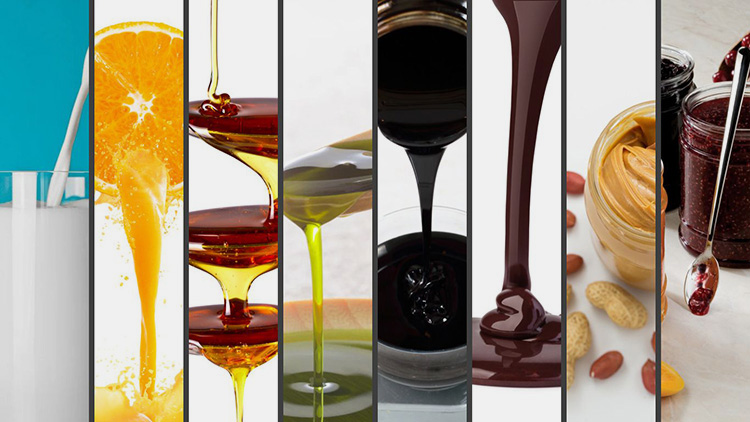 The integrated heating system of machine keeps the material flowing and reduces risk of blockage. It thus reduce the the chance making of air bubbles in content.
Exact Amount Of Filling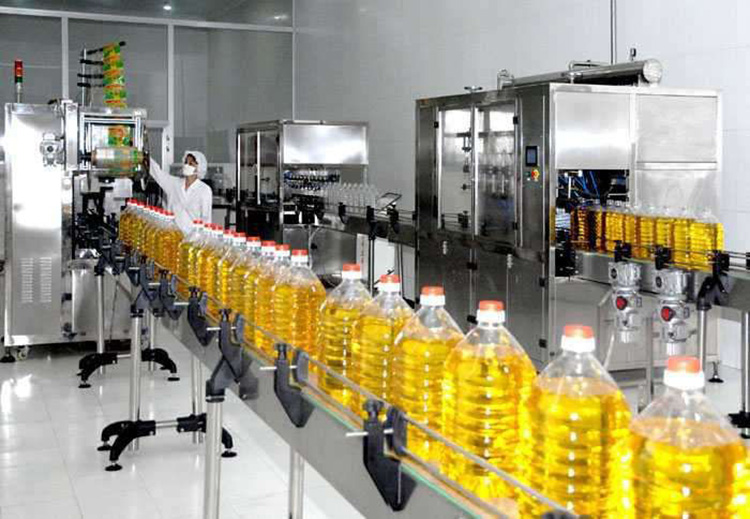 With a viscous filling machine there is no need of manual filling. Every type of pastes and thick liquids are accurately filled into the bottles which leave no error. The servo motor control of filling amount and time assures high level of precision.
Keep Content Hygienic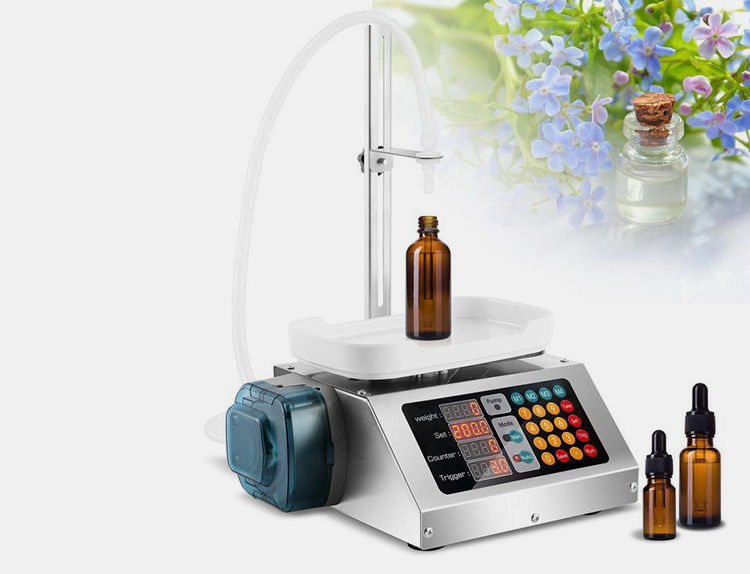 The machine is constructed with stainless steel which is highly corrosion resistant that never rust. Moreover, the separate system for storing dirty water after cleaning the machine makes it safer for your entire production line.
Increase Production Speed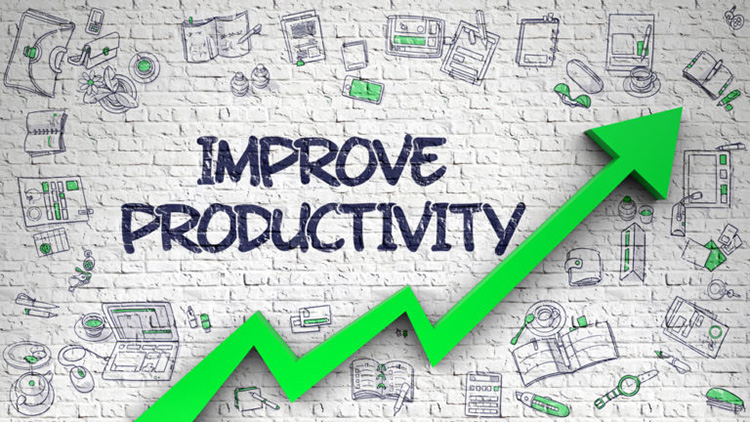 The simple operation, consistent filling and efficient filling of machine eventually lead you to increase your existing production volume. By using this machine you can get extraordinary effective performance.
5.What Is The Role Of A Viscous Liquid Filling Machine?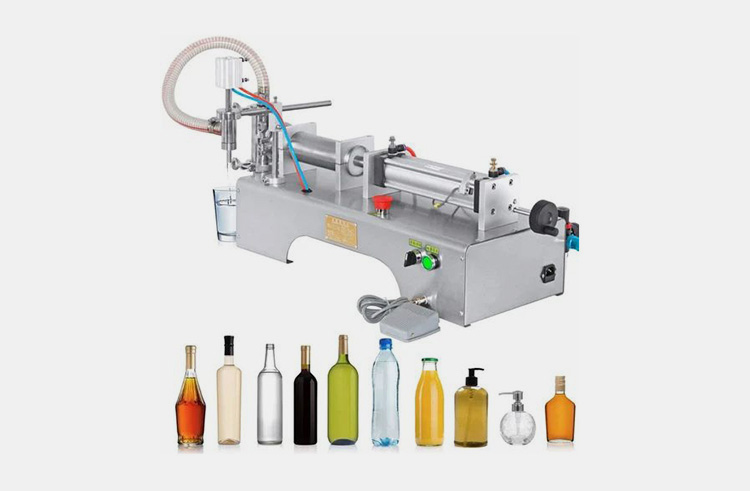 The role of a viscous liquid filling machine is very significant. It has produced much ease in the filling of viscous material, because the traditional liquid filling machines were unable to deliver sticky material appropriately. The problem of blockage, insufficient or oversized filling of bottles create much hindrance in the way of packaging.
However, the introduction of viscous liquid filling machine has removed all these obstacles. It paves the way for perfect packaging where you are free to fill any type of thick, sticky and viscous material into containers without using any effort.
6.What Kind Of Packaging Containers Can Be Used For Viscous Liquid Filling Machine?
There are a number of packaging containers you can use for the filling of viscous liquid. These containers and bags are shown below:
Plastic Bottles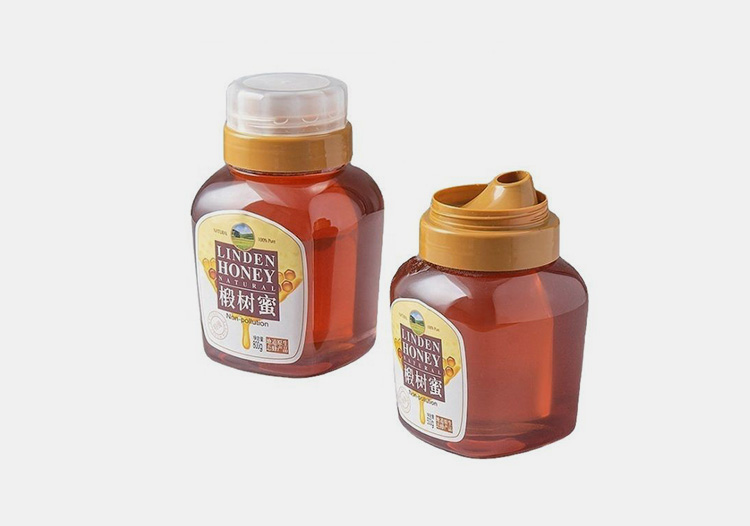 Plastic bottles are commonly used for filling viscous material like honey, shampoo, lotion, cooking oil, lubricants and detergent etc. Plastic bottles are cheap in price, light weighted and flexible due to which they can be easily transformed into beautiful shapes. Moreover, PET bottles are 100% recyclable which makes them environmental friendly.
Cans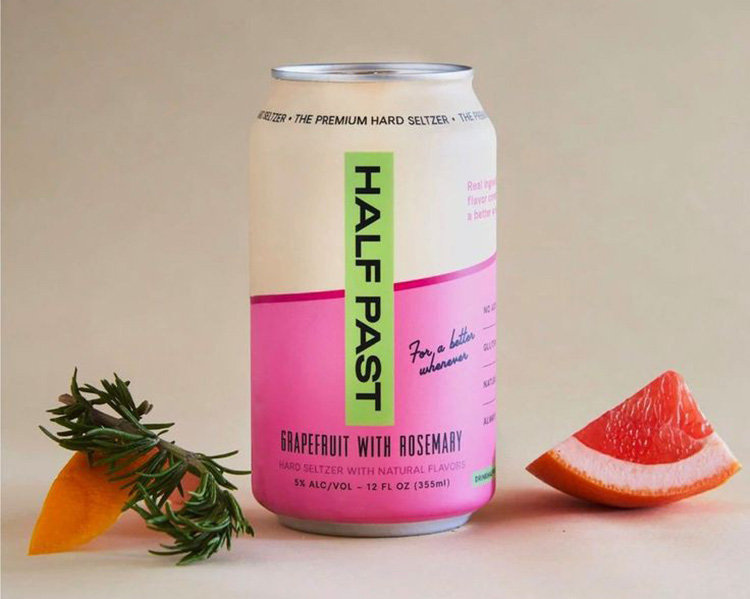 Another type of packaging container used for filling viscous liquid is canning. Cans are produced from thin layer of aluminum or steel. They are highly corrosion resistant with strong barrier against moisture, environmental pollution and ultraviolet rays. Products like paint, juices and oil are filled in such cans due to their easy usability.
Glass Bottles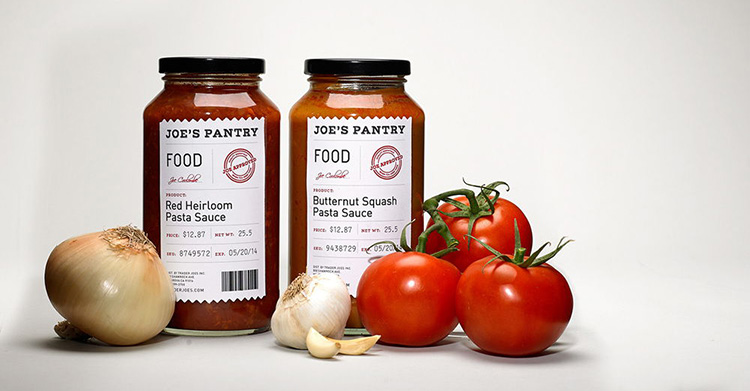 Glass bottles are the most sustainable containers for thick liquid substances to be filled with. It is due to the crystal clear picture it depicts and allows you to directly see what is inside the container. It has zero rate of chemical reaction as a result of which most of the manufacturers prefer to deliver their sauces, vegetables paste, peanut butter and beverages in glass bottles.
Doy pack Pouch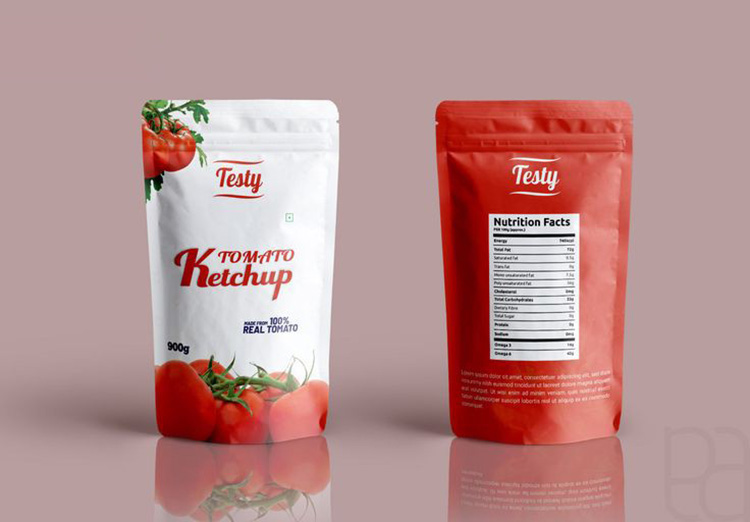 Doy pack is the popular type of plastic pouch with inner layer of aluminum foil to provide extra protection against bacteria and light. It has gusseted bottom in order to give support for standing and use. It has often a zipper or spout for the purpose of resealing. Doy pack pouches are used for ready-made juices, ketchup, mayonnaise and chocolate etc.
7.Describe Is The Structure Of A Viscous Liquid Filling Machine?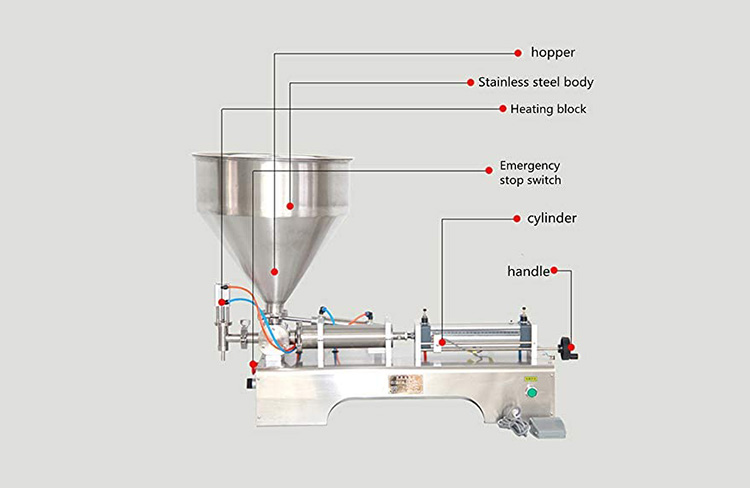 A viscous liquid filling machine is made up of certain important and basic components which are separately described as under:
Hopper
Each viscous liquid filling machine has hopper that consists of in-feed and discharge hopper. In-feed hopper is loaded with the bulk material, while as, discharge hopper is used for delivering the exact amount of material to the filling head.
Main Frame
Main frame of the machine is made up of stainless steel that comprises different parts including stand, hopper, filling head, conveyor belt, cylinder and valves etc.
Filling Head
It is located under the discharge hopper. The outlet valve of funnel releases the viscous material when opened.
Control System
The control system of machine includes PLC system and human machine interface that administer the amount of product to be dispensed and heat required for smooth functioning.
Heating Block
The function of heating Block is to keep the moderate temperature in run for the constant flow of thick viscous liquid at same rate.
Cylinder
Cylinder is an important part for sucking the material from hopper towards the filling nozzle. It releases air pressure which resultantly moves the material.
Conveyor Belt
Conveyor belt helps to move the bottles towards filling head and take them after they get load.
Valve
Valve is small round device that is located in filling nozzle to control the flow of material during filling.
8.Can You Directly Integrate A Viscous Liquid Filling Machine With Support Equipment?
You can definitely integrate your viscous liquid filling machine with support equipment to get exceptional results. In fact, the auxiliary devices will become indispensable if your production volume is comprehensive, and you want to bring automatic viscous liquid filling machine into use. These machines include:
Vacuum Emulsifying Mixer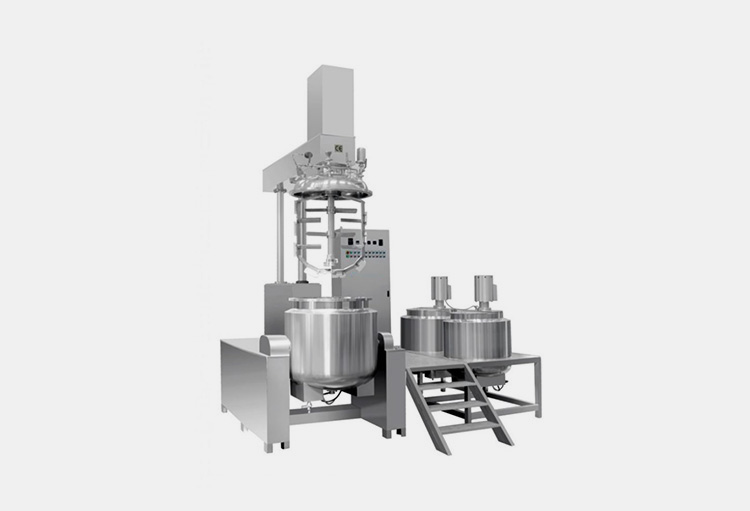 Vacuum emulsifying machine is a mixer used to make solution of two or more substances that are normally difficult to mix. For instance, oil and water are two different substances which cannot be mixed, but it becomes possible when using a vacuum emulsifying machine. For viscous liquid you would need this machine to form different materials such as cream, lotion, shampoo and toothpaste etc.
Bottle Capping Machine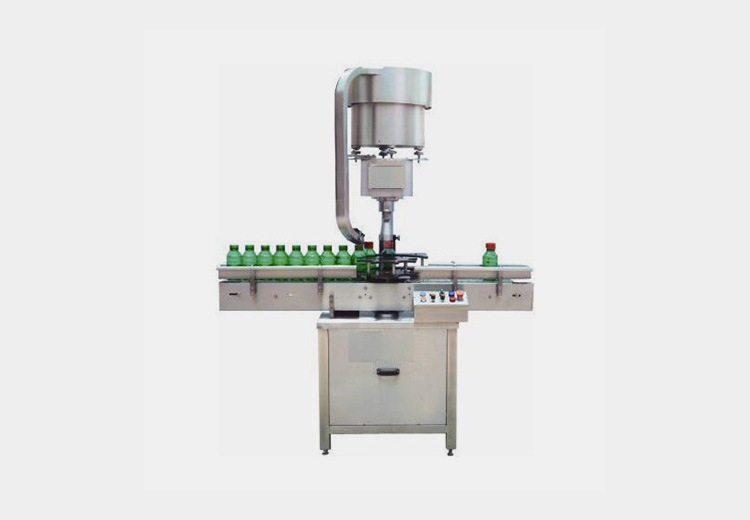 Where there is use of bottles, you cannot ignore the step of covering these bottles with proper caps. This step is done by a separate machine known as a bottle capping machine which accurately cap your filled bottles, so they could be protected from leakage.
Induction Cap Sealer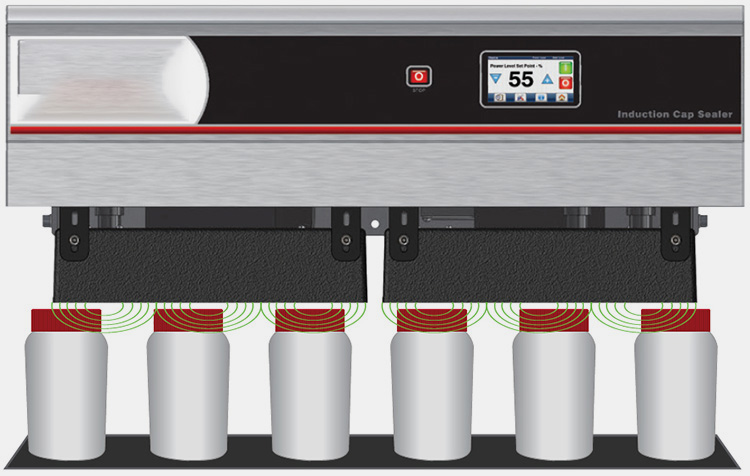 Sometimes, mere capping your bottles will not be a perfect choice to assure the preservation of content inside. But proper sealing is required in form of induction cap sealing in which aluminum foil liner is attached to the lip of bottle via electromagnetic force. This way of sealing your bottles not only prevent spillage but also prolongs the shelf life of your products as they are totally away from external environment.
Labeling Machine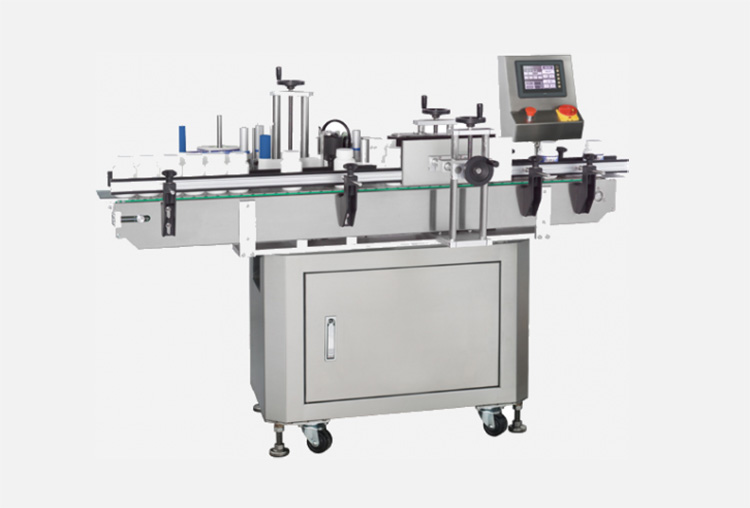 Labeling is the most significant part of your production line as it actually provide you the opportunity to make your brand recognized among consumers. Labeling can be either traditional in form of paper with sticky backside that adheres to the bottles or in form of shrink sleeve labeling. In addition, printing over bottles is another common type of labeling.
Continuous Band Sealer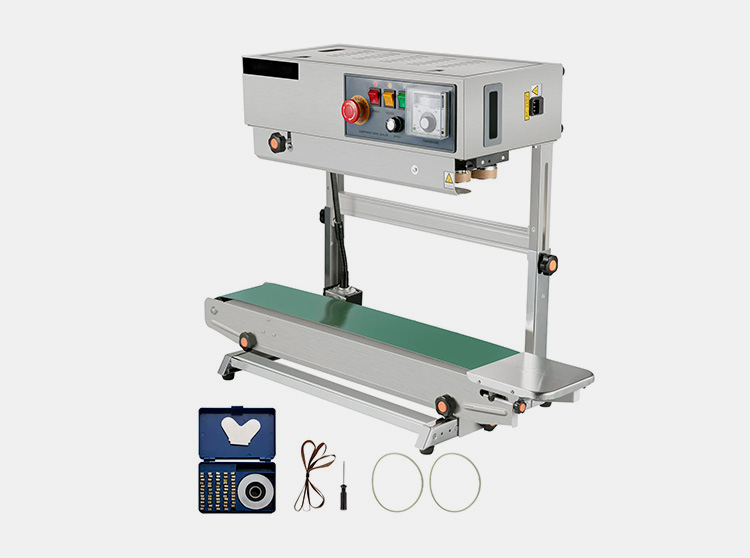 Continuous band sealer is an effective machine employed to seal various types of plastic pouches including dog packs. It uses pressure and heat to seal the opening of bag and leave an embossing over the top of bag.
9.Are There Any Types Of Viscous Liquid Filling Machine?
There are many types of viscous liquid filling machine and each has its own qualities in terms of speed, accuracy and capacity. They are as follows:
Fully Automatic Viscous Liquid Filling Machine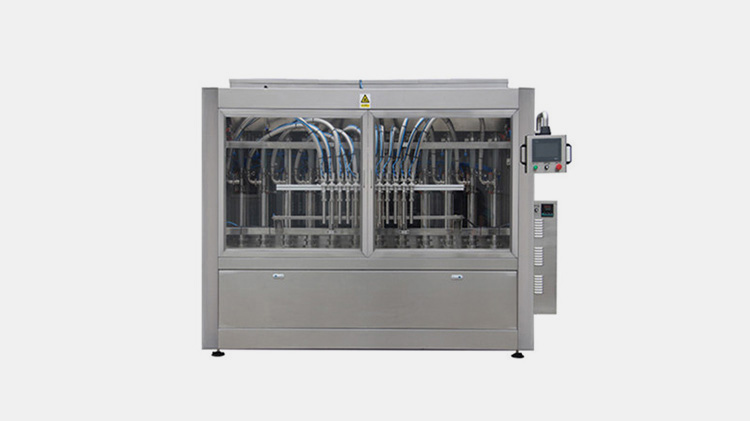 Fully automatic viscous liquid filling machine carries the comprehensive mechanism in itself and allows fast processing without requiring any type of manual intervention. Its filling ratio is extremely accurate and high in terms of speed.
Components
The machine consists of hopper, conveyor belt, heating system, PLC control system, inlet and outlet valves, filling nozzles, stainless steel body and cylinder etc.
Working Principles
Empty bottles or pouches are taken out by conveyor belt until they reached to filling station. After that, conveyor belt stop the movement and let the containers filled with material. When desired amount of viscous liquid is filled, the nozzles stop releasing content and conveyor belt once again take the containers and leave them for discharging.
Application
It is applied in large scale firms including cosmetic, paint, beverage, food and automotive industries.
Semi-Automatic Viscous Liquid Filling Machine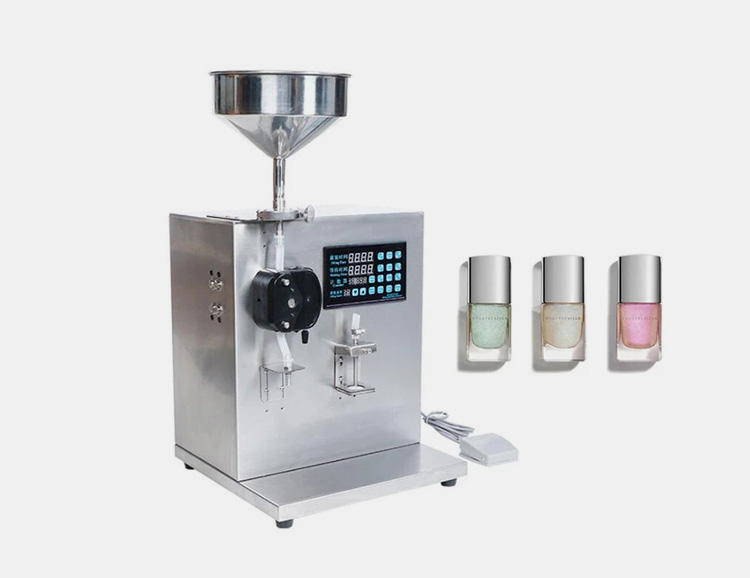 Unlike fully automatic machine, this semi-automatic viscous liquid filling machine is compact design durable machine which is dependent upon user for achieving its filling task. This electric filling machine is cost-effective and gives you enough throughput to meet your daily production requirements.
Components
The structure of machine is made up of portable frame, slide track, material hopper, tubes, nozzles, control board, food switch and heating system etc.
Working Principles
Here the user place containers one by one which are filled by the machine and these bottles are picked up manually after the exact amount of material is loaded into containers.
Application
Industries with medium size production volume usually employ semi-automatic viscous liquid filling machine as it consume less energy and requires minimum space. That's why specified cosmetic industries, sauce manufacturing industries and natural material processing of honey, cooking oil and lubricants can be filled by this machine.
Manual Viscous Liquid Filling Machine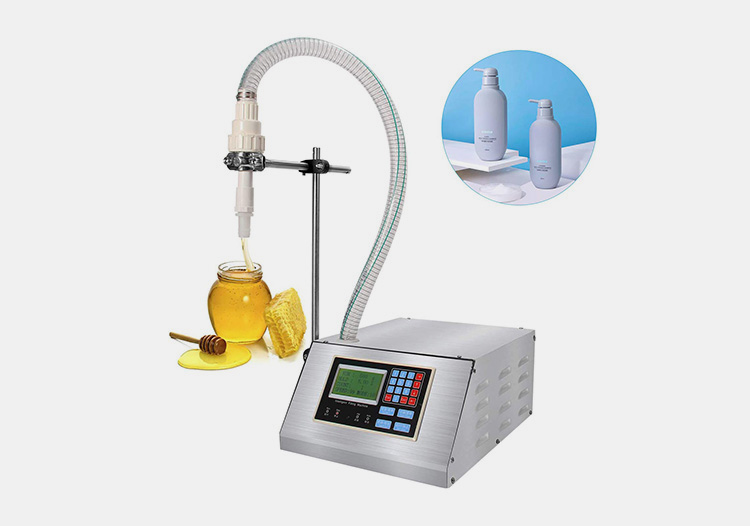 This manual viscous liquid filling machine is digital with compact design. It is easily portable, and the operation method is quite convenient. It is suitable for variety of material with different color and fragrance.
Components
The components of machine includes material tank, filling nozzle, digital display, air pressure system and main body etc.
Working Principles
The operator places an empty bottle or pouch under the filling nozzle and starts the machine using digital board. The machine begins to convey accurate amount of viscous material and stop filling until desired level is reached.
Application
Those areas where there is low level of production mostly use this type of machine. For instance, herbal industry, home based business or testing laboratories prefer to utilize this type of precise digital viscous liquid filling machine.
10.How Does A Semi-Automatic Viscous Liquid Filling Machine Different From Fully Automatic Viscous Liquid Filling Machine?
Knowing the differences between fully automatic viscous liquid filling machine and semi-automatic viscous liquid filling machine can lead you to make a better decision by choosing between them one that suits your needs. Consider the table below:
| | | | |
| --- | --- | --- | --- |
| No | Factors | Fully Automatic Viscous Liquid Filling Machine | Semi-Automatic Viscous Liquid Filling Machine |
| 1 | Nature | The nature of machine is fully automatic that carries the entire mechanism independently once parameters are fixed | It is semi-automatic that rely on user for achieving the task. Thus, require constant human interaction |
| 2 | Structure | The structure of machine is extensive with many parts and additional devices | On the other hand, semi-automatic machine is compact and precise that occupy less space and is easy to mobilize |
| 3 | Process | The process is simple and based of constant filling of containers which are transferred by conveyor belt | Its mechanism is a bit lengthy as loading and unloading of bottles is done by an operator |
| 4 | Capacity | Speed of this machine is extremely fast which makes it capable of filling 60 bottles per minute | Filling speed of the machine is fast, but it has limited capacity due to manual intervention |
| 5 | Cost | This machine is expensive as it is composed of heavy-duty components | It is cost-effective and cheaper than fully automatic machine |
| 6 | Application | Food industry, automotive industry, beverage industry and paint industry | Cosmetic industry, chemical industry and laboratories |
| 7 | Machines | | |
11.What Are The Applications Of A Viscous Liquid Filling Machine?
The usability of a viscous liquid filling machine is quite vast as most of the manufacturers want to incorporate this technology into their business. These industries include:
Food Industry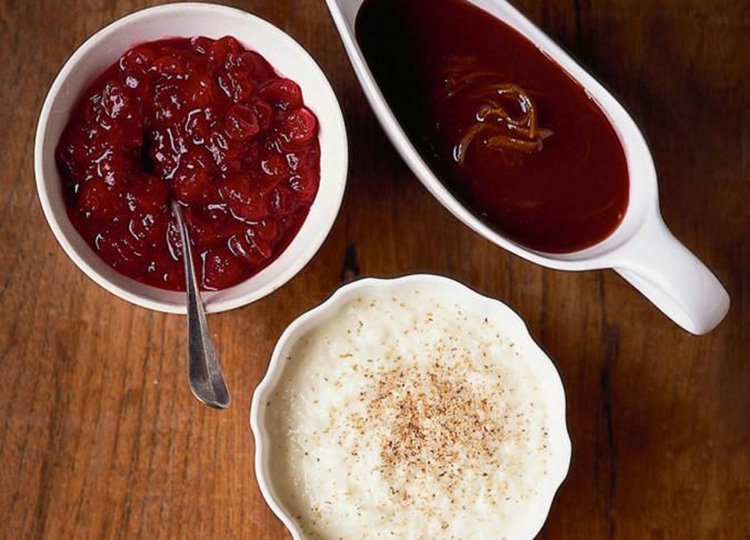 In food industry, there are many items which can be counted in this category. Most of these products are those which we consume on daily basis such as apple sauce, butter, jam, chocolate, cooking oil and several other items.
Beverage Industry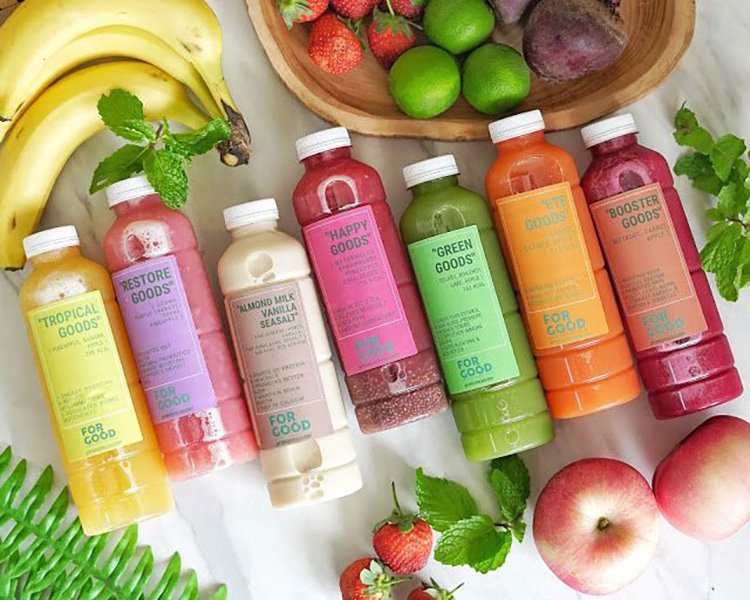 Most of the beverages consist of milkshake or fresh juices which are extracted from vegetables and fruits. This is the reason, why they are thick in nature. Thus, for their proper filling, manufacturers consider using a viscous liquid filling machine instead of using a liquid filling machine.
Cosmetic Industry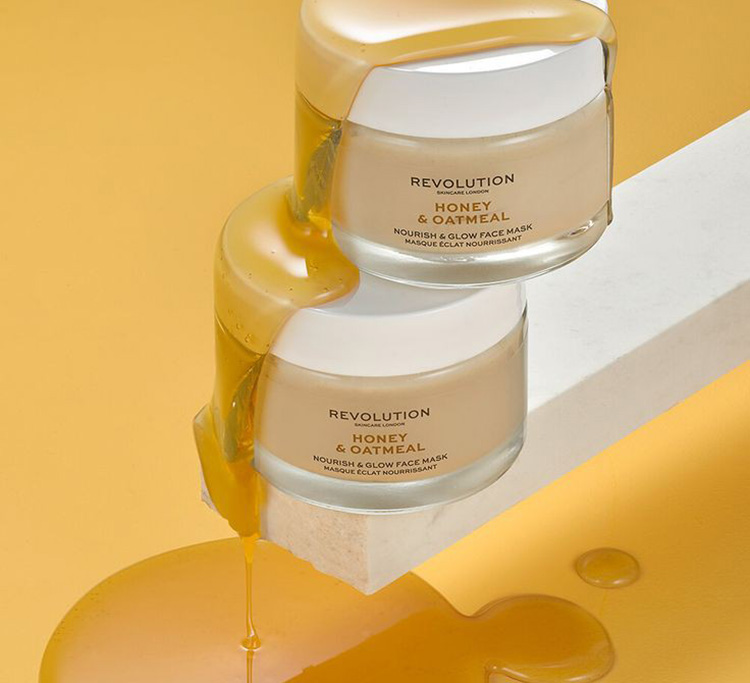 Like other industries, cosmetic industry also deals with processing sticky liquids such as shampoo, hair oil, facial creams, lotion and nail paint etc. Here the help of a viscous liquid filling machine is taken to carry out the task of filling these cosmetics.
Paint Industry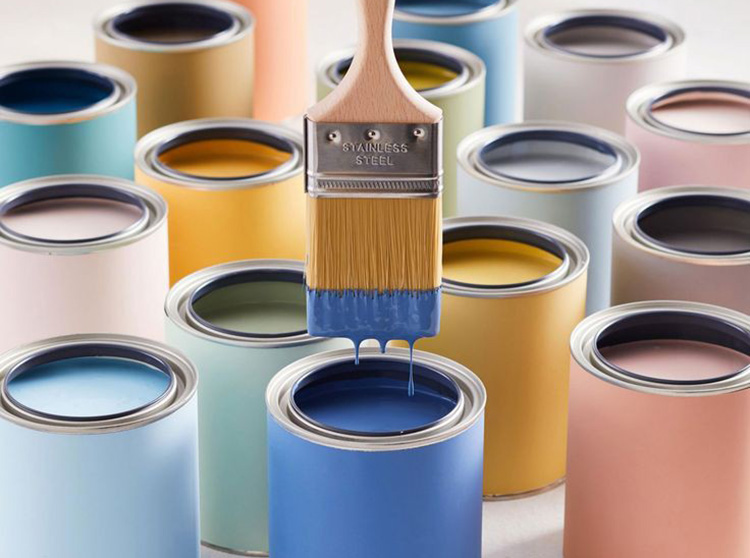 Paint is prepared from resins, pigments and many other additives including solvents. These all substances are well mixed which make a thick viscous solution in order to cover walls, doors and other things for beautification and to avoid risk of rust. That's why industries who are involved in producing paint, try to provide their customers with excellent packaging which also includes accurate filling and that is done by a viscous liquid filling machine.
Automotive Industry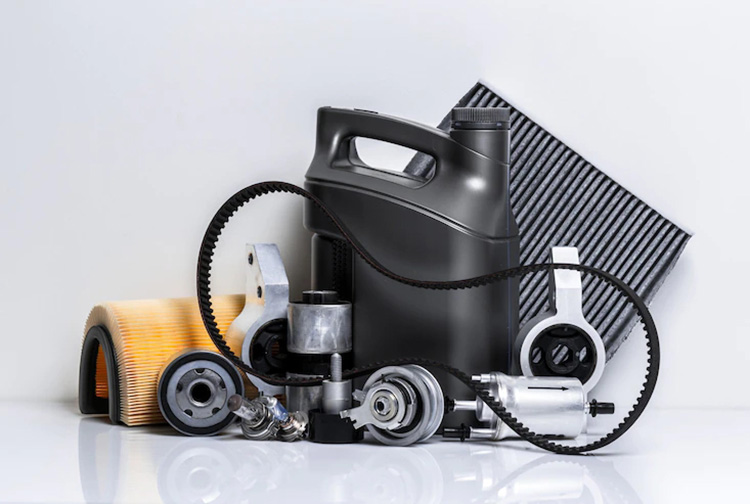 All the vehicles, airplanes and boats require engine oil for their operation which is processed in their respective industries. For this purpose, their production line contains the important equipment of a viscous liquid filling machine.
12.Explain The Major Pitfalls And Measures For Countering Them?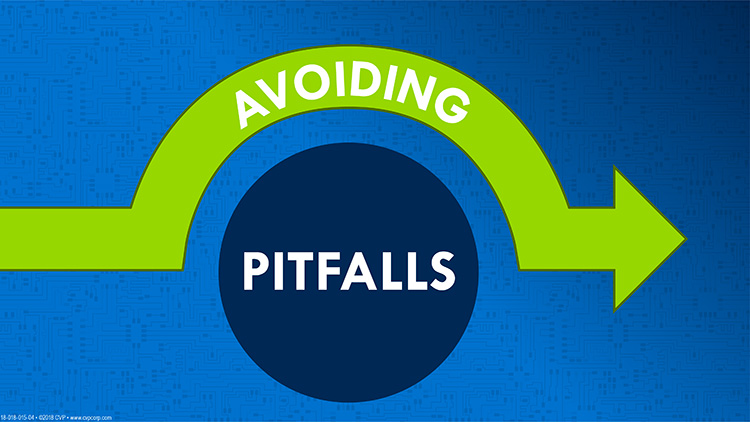 If you want a successful performance of a viscous liquid filling machine, then you should know how to tackle the minor issues that comes in your way during operation. The below table can help you in this regard:
| | | | |
| --- | --- | --- | --- |
| No | Pitfalls | Causes | Countermeasures |
| 1 | Display is not showing the machine process | Reasons for the problem can be blown fuse or the power plug is off | Replace fuse is blown also check the power supply accurately |
| 2 | Display shows the running of machine but actually it doesn't | The roller inside of pump is stuck or the position and level of containers are incorrect | Use pump head that allow easy movement of roller, and adjust the level of bottles by fixing stop filling line for accurate filling |
| 3 | There appears air bubbles in filled bottles | It occurs due to many reasons like leaking of filling machine through which air is trapped into machine and the poor technique of operator | Try to check the machine pipes. In case of leakage correct them for preventing air infiltration into tubes also train your operators properly |
| 4 | Material does not transport, although pump wheel is rotating | Hose of the wheel is not on exact location, or it is leaked | Bring the hose to its place by adjusting screw and replace hose if damaged |
| 5 | Insufficient and backflow filling | The short time duration causes insufficient filling level and backflow filling happens when tubes are submerged in viscous material | Increase the pump duration for filling bottles and make sure that filling tubes are above the filling material to prevent pressure |
Conclusion
The role and significance of a viscous liquid filling machine would be clear to you from the above descriptions. As the every second material that comes under the category of liquids, is viscous by nature. This is the reason its demand is both on commercial and domestic level. You may also have interest in this machine which brings you to our page. That's why allpackchina wants to present you the best machines in our production line for making your business more ore successful. Just click on the link for contacting us. https://www.allpackchina.com/
Tell us your raw material and project budget to get quotations within 24 hours.
WhatsApp Us: +86 181 7101 8586
Want to get Best Price Viscous Liquid Filling Machine from China?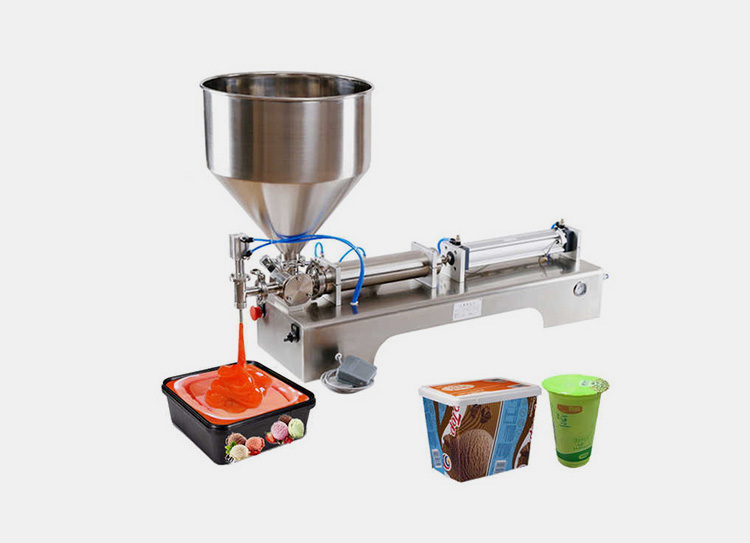 Tell us your material or budget, we'll reply you ASAP within 24 hours!