Top 10 Worldwide Strapping Machine Manufacturers: The Ultimate Guide In 2023
Strapping machine is a useful equipment which can help you strap boxes quickly and neatly,makes the packing process more convenient.Because strapping machine has a lot of advantages such as high speed,cost saving and easy operation,it is widely applied in food industry,pharmaceutical industry,publishing industry and so on.
Because of the widely application of strapping machines,the manufacturers of them are more and more.However,not all the manufacturers can provide you strapping machines which can make you satisfied.In this article,I will list the top 10 strapping machine manufacturers all over the world,give you detailed introductions of them,to help you choose strapping machines more easily.
| | | |
| --- | --- | --- |
| Rank | Manufacturer | Headquarter |
| 1 | StraPack | Japan |
| 2 | MOSCA | Germany |
| 3 | Quality Strapping | USA |
| 4 | Vestil | USA |
| 5 | Allpackchina | China |
| 6 | Crawford Packaging | UK |
| 7 | Reisopack SL | Spain |
| 8 | InnovaGroup | Spain |
| 9 | Alligator Automations | India |
| 10 | MILLENIUM Group | India |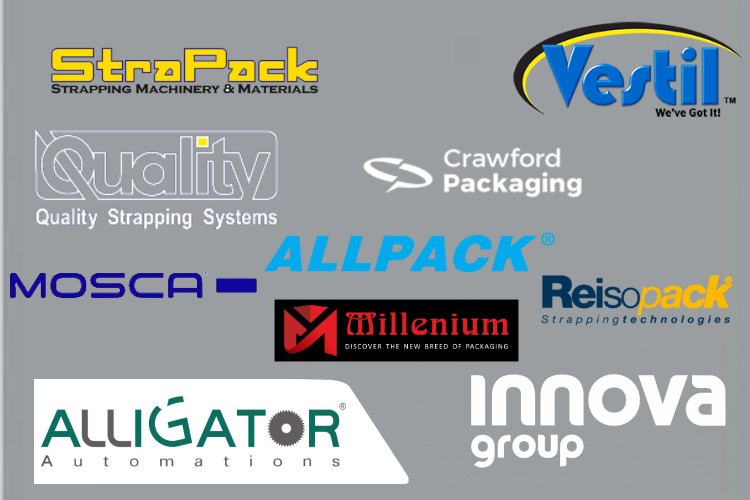 Company Background & Information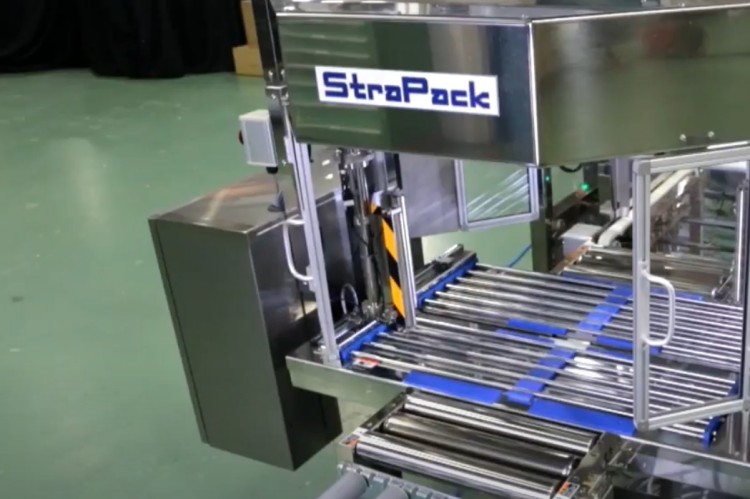 StraPack is one of the largest strapping machine manufacturers which was established in 1969, it has over 20 sub-offices and divisions, besides, it has distributor locations around the whole world. Because the products which are provided by StraPack are high quality, this company contains a great reputation in this industry.
Key Products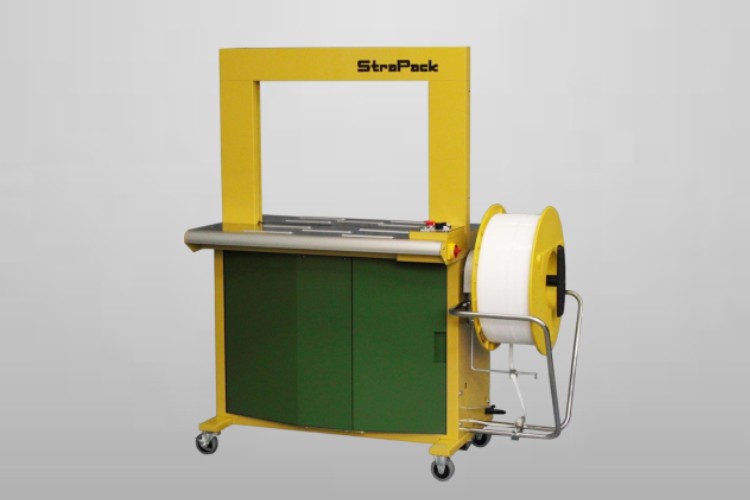 SQ-800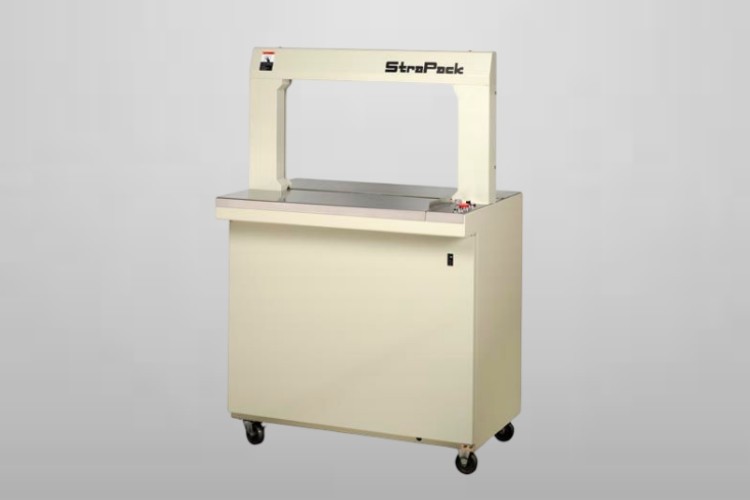 SQ-800IR
StraPack provides an extensive range of strapping machines, which have different appearances and different performances, these machines are easy to operate, and can strap at high speed and with high accuracy. In addition, these machines are suitable for various sizes of products, no matter whether you want to strap large boxes or small boxes, they can both help you.
StraPack has accumulated experience for over 50 years, and the company focus on producing strapping machines, you can say that it is professional in this area, and the quality of the machines can be guaranteed.
The distributors of StraPack cover all over the world, so you can purchase and receive its strapping machines quickly wherever you are.
StraPack puts its customers in first, and aims to provide customer-center service, if you have any problems, the company will help you resolve them the first time.
The strapping machines of StraPack are designed for the purpose to keep safety, the structure of the machine is reasonable, and you don't need to worry whether there will be an accident when operating the machine.

Company Background & Information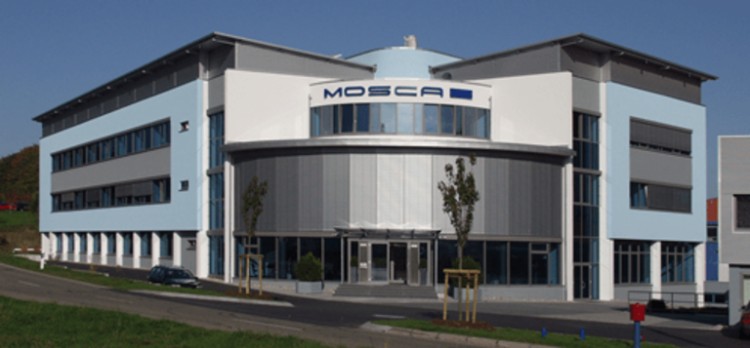 MOSCA was founded in 1966,until now it has been about 56 years,manufacture of strapping machine is the core bushiness of this company,besides strapping machines,it also provides the matching strapping materials.Moreover,MOSCA has a large cooperation network,it is a member of lots of associations
Key Products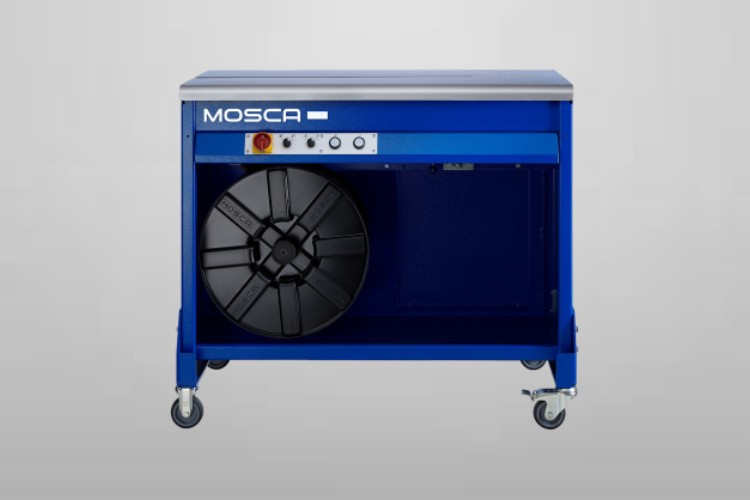 MO-M-8 Manual Strapping Machine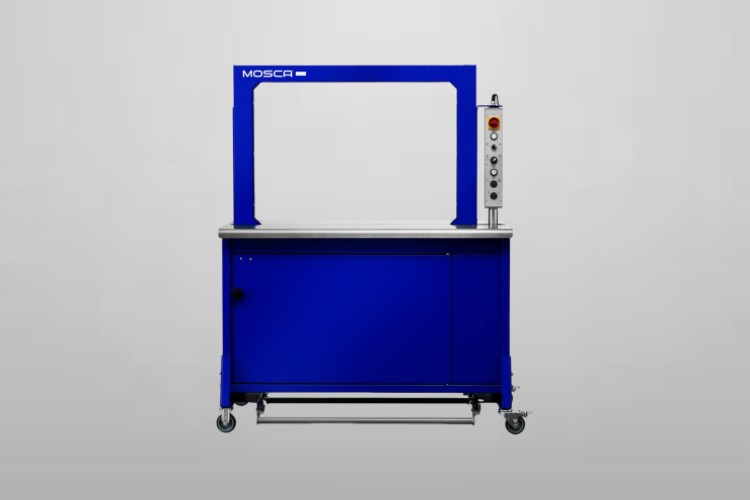 RO-M FUSION Automatic Strapping Machine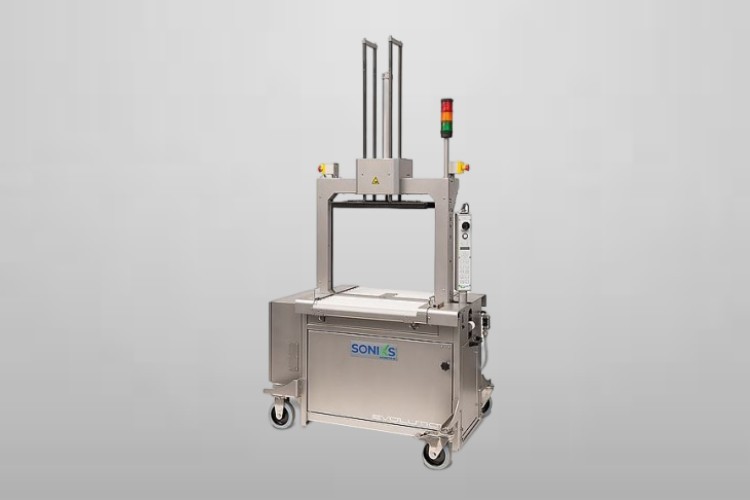 SONIXS MP-6 R-VA Fully Automatic Stainless Steel Strapping Machine
The strapping machines of MOSCA are equipped with advanced components and adopt innovative technologies,such as adjustable strap tension via potentiometer,electronic controls,energy-saving drives and son on,to ensure that the machines are of the top-level quality.
As the pictures show,the appearances of these machines are high-end,and for the four wheels,there are two of them are lockable,to make your strapping process more convenient.
MOSCA possesses a team of skilled and responsible engineers and technicians,and it also have a group of professional senior managements to lead the whole company,which means it is worthy to trust.
MOSCAprovides comprehensive customer service,it values the demands and ideas of customers,for the purpose to serve them better.
MOSCA regards providing the most effective and sustainable solutions as its vision,and works hard to realize this goal.
MOSCA insists of constant innovation,to improve the quality of its strapping machines,to keep them at the top-level all the time.
MOSCA provides end-of line solutions,the company provides complete service from consulting to repairing of the machines.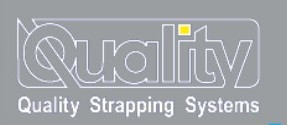 Company Background & Information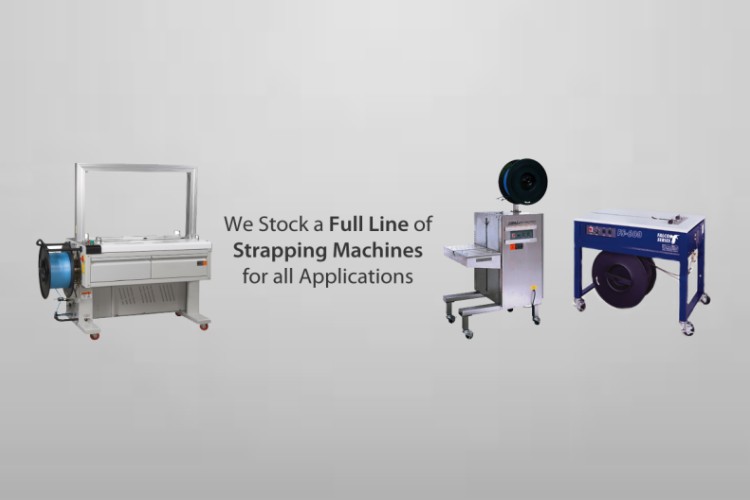 Quality Strapping was started in 1995,since then it has provided strapping machines to all kinds of industries,it aims to provide top quality strapping machines.The range of its products includes strapping machine,strapping tools and closures,strapping kits and plastic strapping,which can meet your various demands of strapping.
Key Products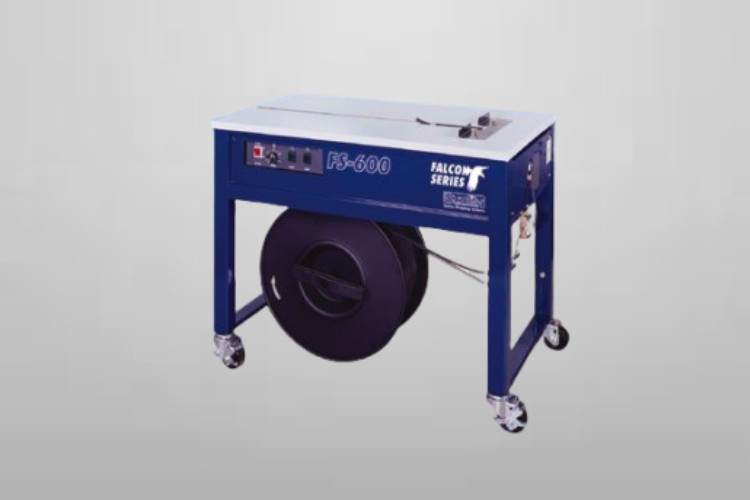 Falcon Series Semi Automatic Strapping Machine
Falcon Series Fully Automatic Strapping Machine with Arch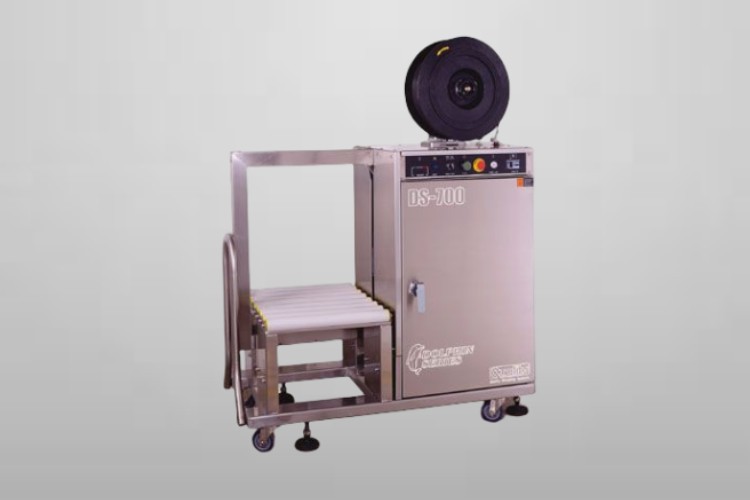 Dolphin Series Fully Automatic Stainless Steel Strapping Machine with Arch
The semi automatic strapping machine is suitable for beginners,this model is the most popular of Quality Strapping.And the falcon series fully automatic strapping machine is designed compactly,can save space and be disassemble,it can be operated by front control box, foot pedal and automatic table switch,which is quite convenient for operator.
The dolphin series fully automatic strapping machine has a hard and high quality stainless steel frame,the heights of the roller table and stainless steel stands can be adjusted,in other words,it is suitable for all kinds of products.
Quality Strapping provides a series strapping machines which have competitive price,and at the same time,the quality of them will not be discounted.
Quality Strapping provides a high speed delivery,can guarantee the products which you purchased can be send to you quickly
Quality Strapping have a experienced technician group,in addition,it also has specific quality testing system,by the joint efforts of them,the strapping machines can be keep in the best quality.
Quality Strapping aims to let every customer be satisfied to its products and solutions,to reach this goal,the company provides meticulous customer service.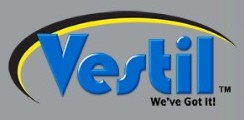 Company Background & Information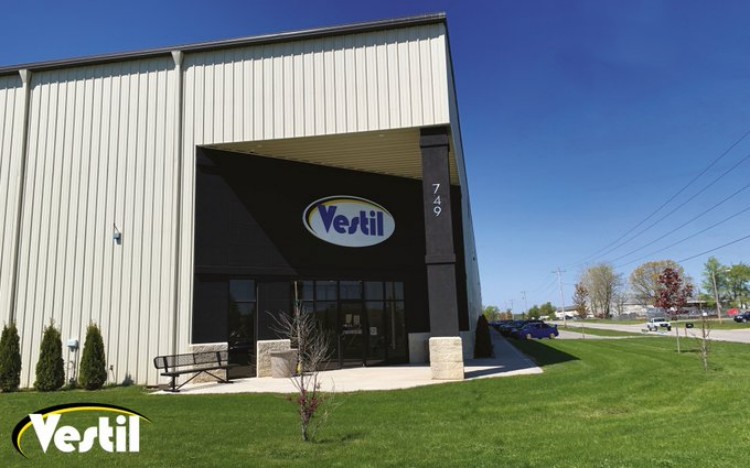 Vestil Was founded in 1957,it was a family-owned company at the beginning,it is a company whose main business is to provide material handling machines.As time goes on,because of the development of over 65 years,the company has become the leadership in this industry,it now consists of many branch offices and subsidiaries.
Key Products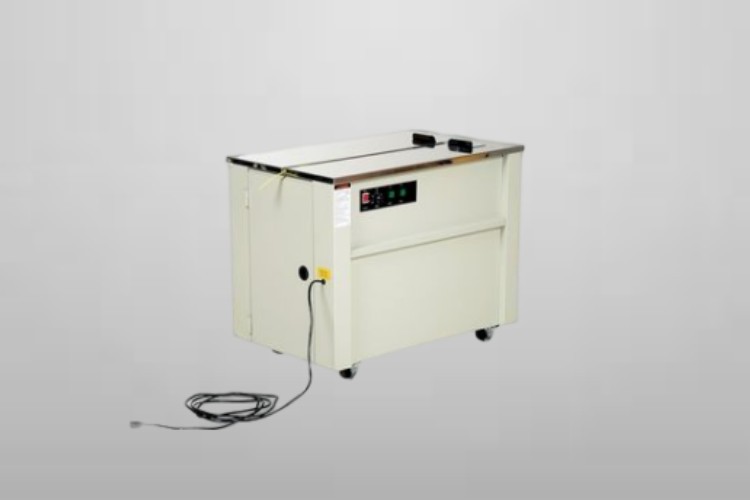 S-2001 Semi-Automatic Strapping Machine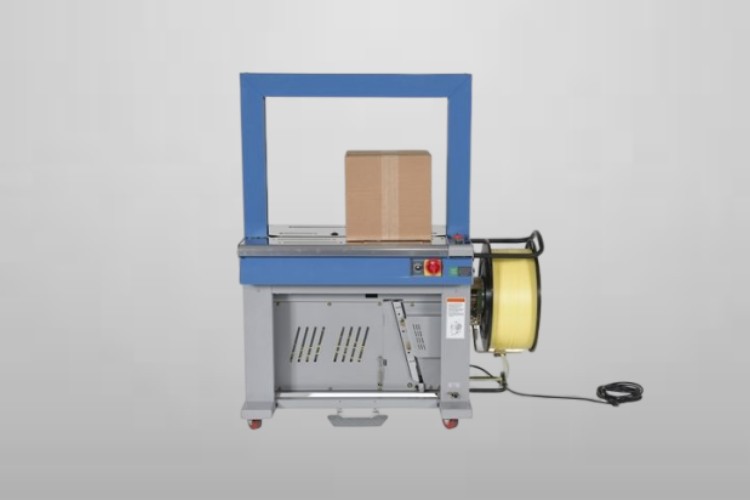 ASM High Speed Strapping Machine
Vestil strapping machines are high-efficient and high-precision,these machines have high automatic degrees,which is convenient for operators.What's more?these strapping machines are also very easy access for reloading strapping.In a word,the strapping machines which are provided by Vestil are designed user friendly,you can operate them without too much professional knowledge.
Vestil has plenty of products lines,it provides various kinds of machines which can benefit you,you can get good solutions from this company.
The scale of Vestil is very large,it has a large area of warehouses and factories,which can ensure its production speed of equipment.
Vestil provides good service experience for customers,the company provides high quality products to customers,the main purpose of it is to provide reliable solutions to customers.

Company Background & Information
Allpackchina is a experienced packaging machine manufacturer which was established in 2011,it provides all kinds of packaging machines and diverse pharmaceutical machines,can efficiently resolve your packaging problems no matter in which industry you are.Although the company has only 11 years history,it has accumulated a good credit in the industry,in the past decade years,it has developed rapidly,and now,it has been one of the top-level packaging machine manufacturers.
Key Products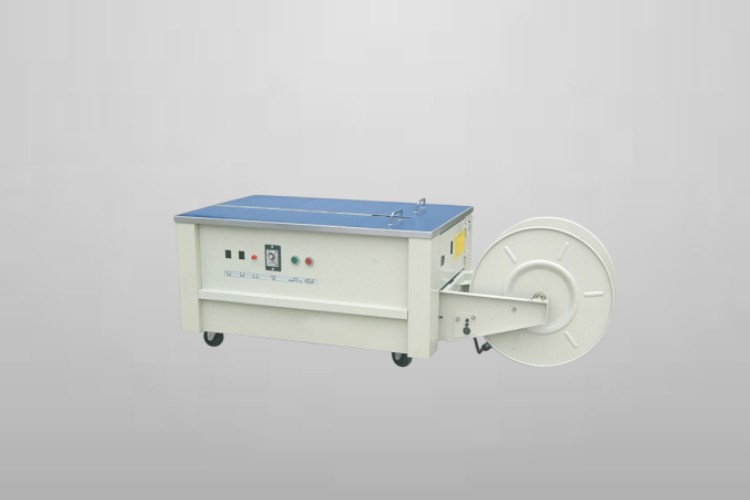 Semi Automatic Strapping Machine / SK-2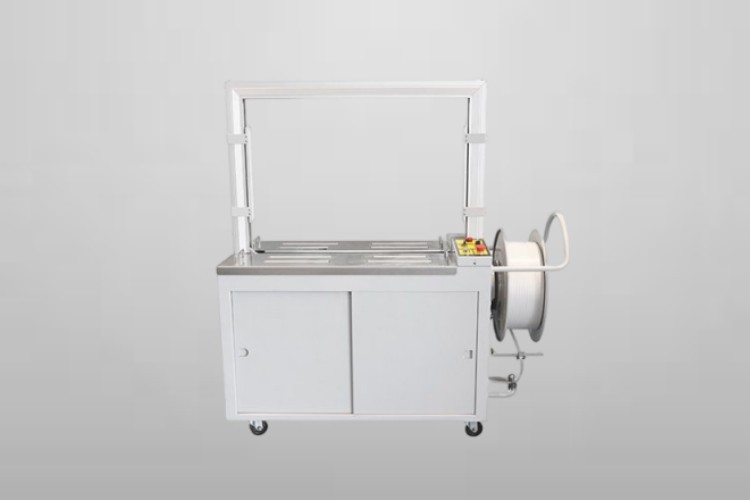 Automatic Strapping Machine / KZ-8060/D
Allpackchina strapping machines have stable performances,they are suitable for products which have different shapes and different materials,can largely meet your packaging demands.These machines are equipped with advanced and durable components,which keeps them in a high-level quality,with these machines,you can pack your boxes or other products quickly and accurately.
Allpackchina strapping machines have high degree automation,can greatly improve production efficiency,so they are widely used for many industries such as food industry,pharmaceutical industry,transportation industry,delivery industry,etc.
Allpackchina offers many models of semi automatic and fully automatic strapping machines,which can meet different packaging requirements,provides you with large convenience.
The packaging machines of Allpackchina are made of high-strength materials,they are durable and have long service life,relatively have high cost performance.

Allpackchina provides high quality customer service,its staffs are online for 24 hours,to resolve your problem at first time,and it is responsible for the whole trade process from consulting and delivery.
Allpackchina possesses complete infrastractural facility,especially in delivery,it has its own logistic system so it can send the machines to you in time.

Company Background & Information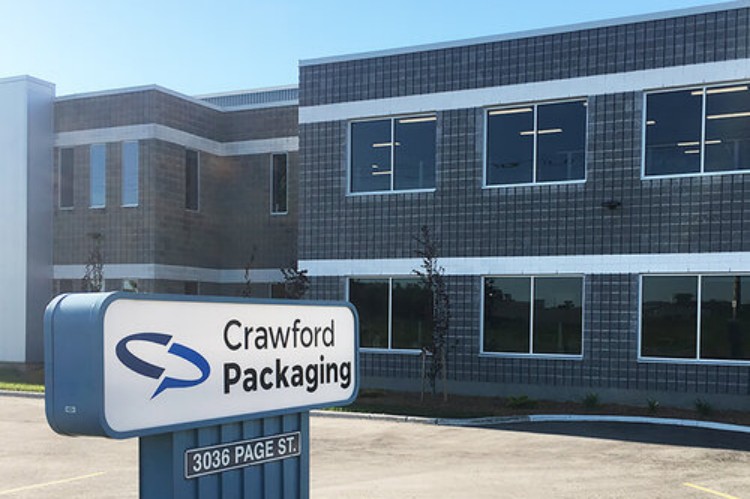 Crawford Packaging has been founded for over 50 years,depends on its expertise knowledge,it has been one of the leadership of packaging machine manufacturers around the world.The purpose of this company is to help you increase your productivity and business performance by using its equipment.Of course,Crawford Packaging provides a series of packaging machines which are useful for your industry.
Key Products
Automatic Strapping Machine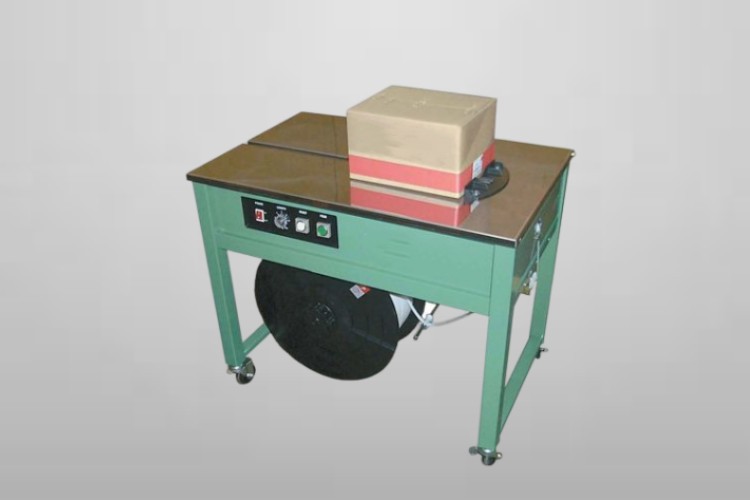 Semi-Automatic Plastic Strapping Machine
The Crawford Packaging semi automatic plastic strapping machine is durable and trustworthy,and it can ensure the safety of operators during the operation process,meanwhile,the machine is very easy and convenient to use.As for the automatic strapping machine of Crawford Packaging is high-end,it is equipped with smart touch screen,besides,the other components of this machine are all advanced.
Crawford Packaging have complete functional departments which include procurement team,sales support team,customer care team,and warehousing and logistic team,these teams are clear division of labor, and they serve together for you.
Crawford Packaging have division offices and distribution centers in many countries,so you can receive service from this company even if you are not in the UK.
This company provides the whole set service of installment,automation and technology support,in addition,the products made by Crawford Packaging are at the world class level.
The core values of this company  are collaboration,listening,innovation,timeliness and precision,which means that the company take importance of the cooperation with its clients,listen to the idea of them,and insists of constant innovation to improve products'quality,and delivery them to customers in time,with these advantages,it is a ideal choice for you.

Company Background & Information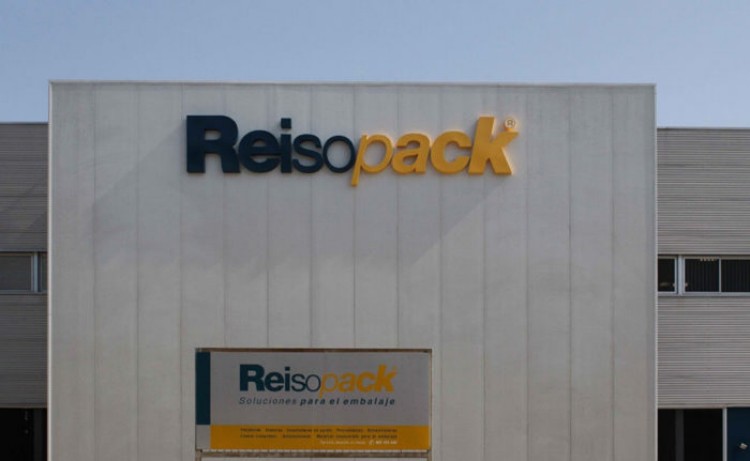 Reisopack SL was established in 1992,it has a history of 30 years,this company focus on the production of packaging machines,especially strapping machines,and now Reisopack is a leading manufacturer in packaging industry.In 2008,the company has established its division company which is named Reisopack Netherlands.
Key Products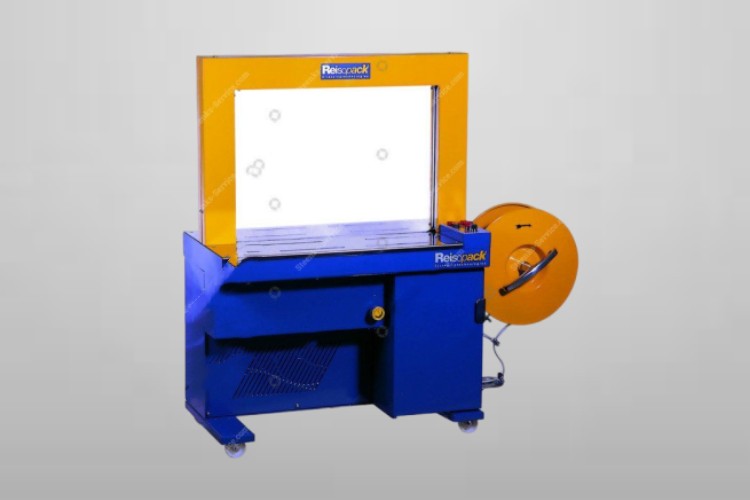 Reisopack 1900
The strapping machines produced by Reisopack SL are made of high quality components,the length of band,heating and cutting of the machines are all electronic controlled,which is very accurate in strapping process.The machine have two locked wheels and two moveable wheels,and the weight of the machine is light,so it is easy to move,can be used to strap products in any place.
The staffs of Reisopack SLare experienced and skilled,they can give you professional suggestions and solutions according to your packaging needs.
Reisopack SLprovides a large amount of strapping machines and its sales scale is very wide,it has covered all over the world,the quality is absolute reliable.
Reisopack SLprovides a series services of deliveries, repairs, service, advice and training in the large range of worldwide,for the purpose to receive the satisfactionof customers.
Reisopack SL offers aftersales service and maintenance service to customers no matter where they are,provides great convenience to customers.


Company Background & Information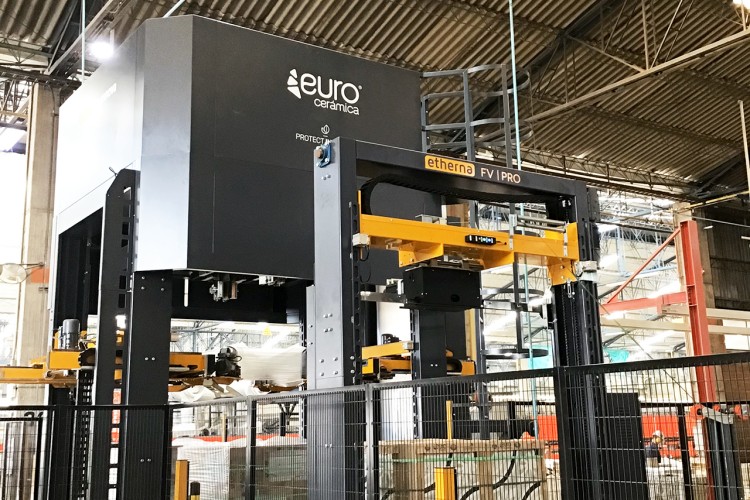 InnovaGroup is a packaging machine manufacturer of Spain,it provides all kinds of packaging machines such as stretch machines,shrink wrapping machines,strapping machines and so on,these machines are widely applied in a large range of industries which include chemicals,ceramics,cement,agrifood,food and beverages,paper and cellulose industries.
Key Products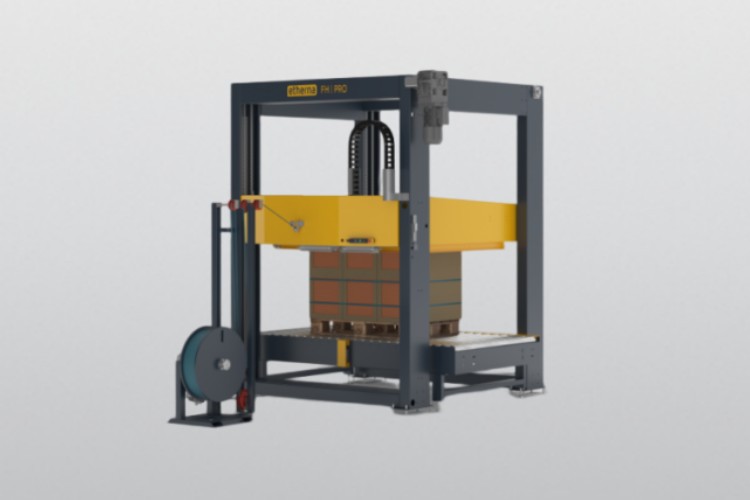 Automatic horizontal strapping machine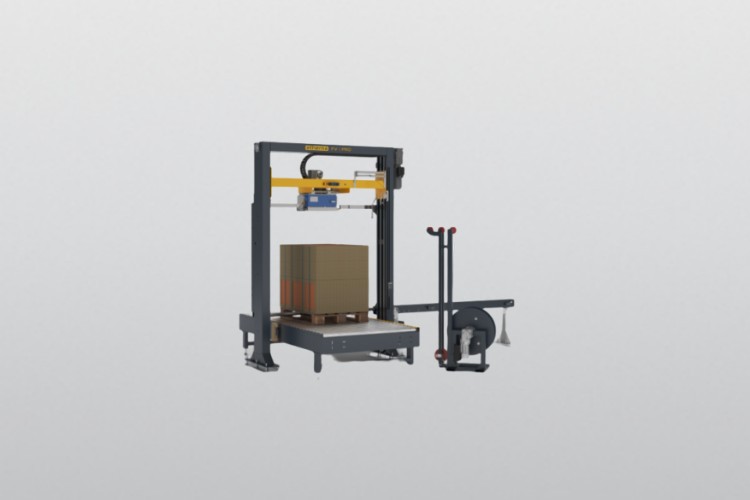 Automatic vertical strapping machine
The strapping machines which are produced by InnovaGroup are made of durable materials and adopt advanced technology,to keep their quality in a high level.The strapping machines on the above pictures can be folded,which is very convenient for  users and can save space when they don't be used.
In addition,the machines have a shock-proof door frame which consists of four pillars,to guarantee the stability of the machines during the working process.And at the same time,the load-bearing capacity of the machines are very high,so they are suitable for strapping many heavy objects.
The strapping machines of InnovaGroup are practical,the various parameters of them are at a high level,these machines can help you a lot in packaging.
The packaging machines of InnovaGroup have good designs,they look modern and high end,which accord with most people's aesthetic.
InnovaGroupwill provide you strong technology support when you step into cooperation,the company regards providing efficient,intelligent and competitive packaging solutions as its mission.
InnovaGroup always have confidence in its expertise knowledge and profession in resolving problems at a high speed,it provides step-to-step service for its customers,is very believable company.

Company Background & Information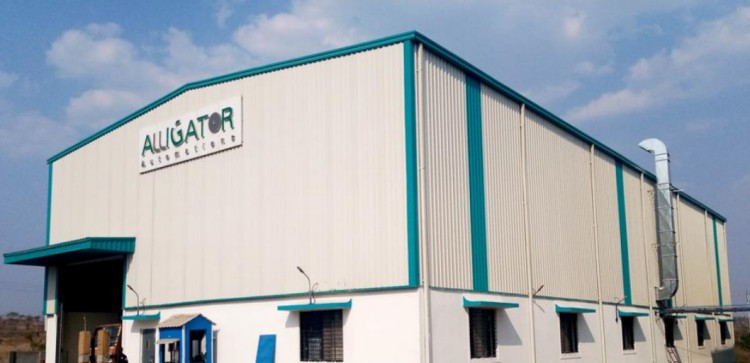 Alligator Automations was founded in 2008 by two engineers,this is a company which provides end-of-line packaging automation service.Through the development of 14 years,Alligator Automations has constantly enlarged its scale,now it has hundreds of staffs and it has established cooperation with many international companies.
Key Products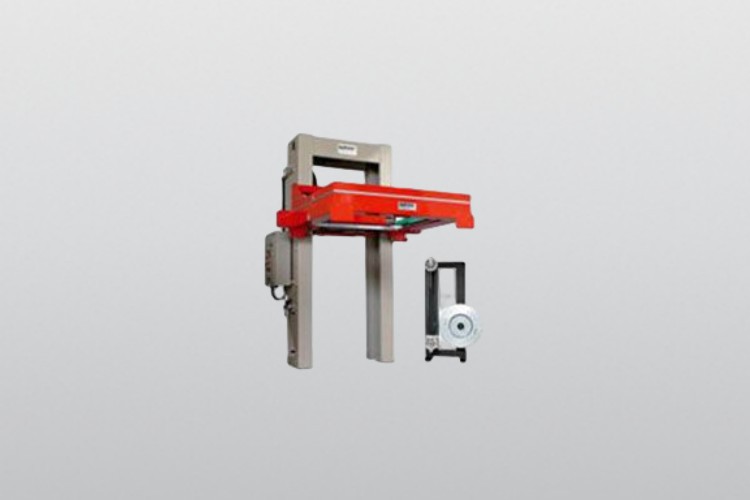 Automatic Strapping Machine horizontal OR60
The strapping machines of Alligator Automations can help you realize high efficient production,and they are suitable for all kinds of products,can perfectly meet your packaging demand.These machines depend on their data support,equipped with advanced technology,are at the top level of the packaging industry.
Alligator Automations puts customers at first,takes importance to the satisfactionof customers,it provides high quality customer services,so it has good reputation in the industry.
Alligator Automationshas a team of professional and skilled technicians,they keep on improving the quality of their packaging machines,to give customers good usage experience.
Alligator Automations possesses advanced production equipment and large scale of factory,the production environment is sanitary,which means that the machines of this company are ideal choice for you.

Company Background & Information

MILLENIUM Group was founded in 2000,it is a manufacturer and supplier of packaging machines,this company provides a wide range of machines such as strapping machines,sealing machines,vacuum packaging machines,shrink packaging machines and various packaging materials.Because of the wide production line,MILLENIUM Group can provide mature and professional solutions to customers.
Key Products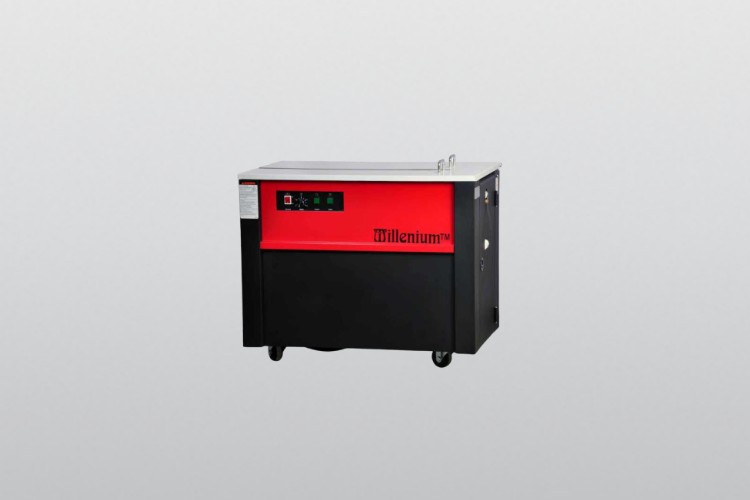 Semi Automatic Strapping Machine MPS-001SH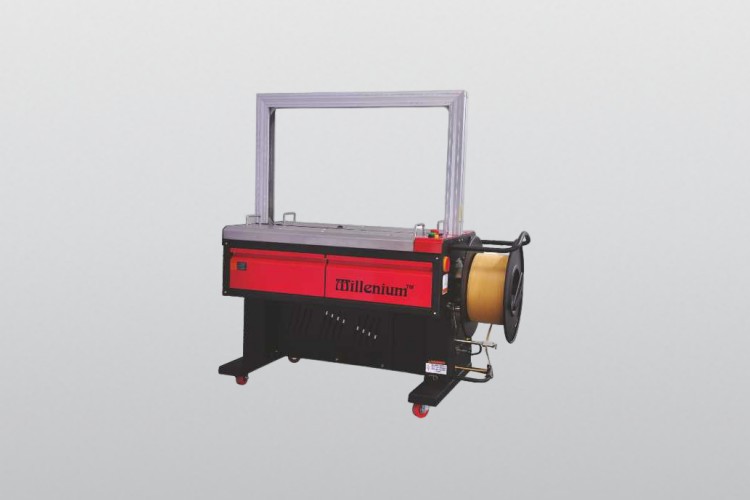 Automatic Strapping Machine MPS 010FASTA1
The strapping machines from MILLENIUM Group are easy to use and they can save space,they all equipped with high quality cutter,can strap your products quickly and accurately.In addition,the automatic strapping machines have PLC touch screen,you can just operate them by this screen,which means that the machines are highly automatic.
The most important is that either the semi automatic strapping machines or fully automatic strapping machines,they can both ensure the safety of the operator during the strapping process.
MILLENIUM Grouppossesses highly modern and advanced infrastructure,for instance,it has large sized factory,which can ensure the production quality of packaging machines.
Strapping machine is the core product of MILLENIUM Group,the company provides diverse models of strapping machines,and they are all have top-level quality and beautiful appearances.
MILLENIUM Grouptakes importance of long-term cooperation with its customers,it provides reliable packaging solutions and high-end packaging machines,to satisfy the customers.
MILLENIUM Groupconstantly improves and innovates its technologies,to keep its industrial competitiveness,so it always at the leading status in the whole industry.
Conclusion
As a matter of fact,the above 10 strapping machine manufacturers are all quite professional,and they also have many advantages and experience in this field,each of them have their own strapping machines which have different models,performance and appearances,you can choose the strapping machines from these manufacturers based on your demands.Hope the article can directly help you,if you have any question,contact us at any time.
Don't forget to share this post!
Tell us your raw material and project budget to get quotations within 24 hours.
WhatsApp Us: +86 181 7101 8586
Want to get Best Price Strapping Machine from China?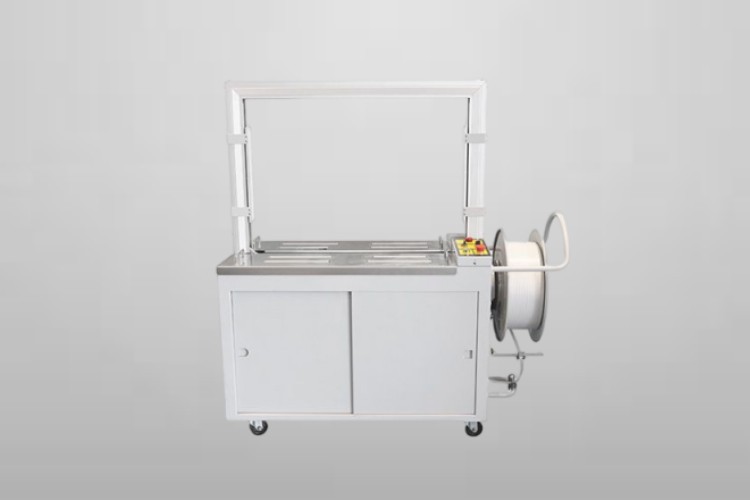 Tell us your material or budget, we'll reply you ASAP within 24 hours!