Top 10 Worldwide Cup Sealing Machine Manufactures:The Definitive Guide In 2023
Cup sealing machine,a device which can seal the mouth of containers automatically,this machine has high automatic degree,reasonable structure and high-strength sealing ability,it brings large convenience to family,beverage industry,food industry and other fields.
Wanna to choose the best cup sealing machine,but don't know which brand should you choose?This article will help you,it lists the top 10 world famous cup sealing machine manufactures,just read on and find your answer.
| | | |
| --- | --- | --- |
| RANK | MANUFACTUER OF BLISTER PACK MACHINE | HEADQUARTERS |
| 1 | | USA |
| 2 | | Singapore |
| 3 | | India |
| 4 | | China |
| 5 | | India |
| 6 | | India |
| 7 | | India |
| 8 | | India |
| 9 | | India |
| 10 | | India |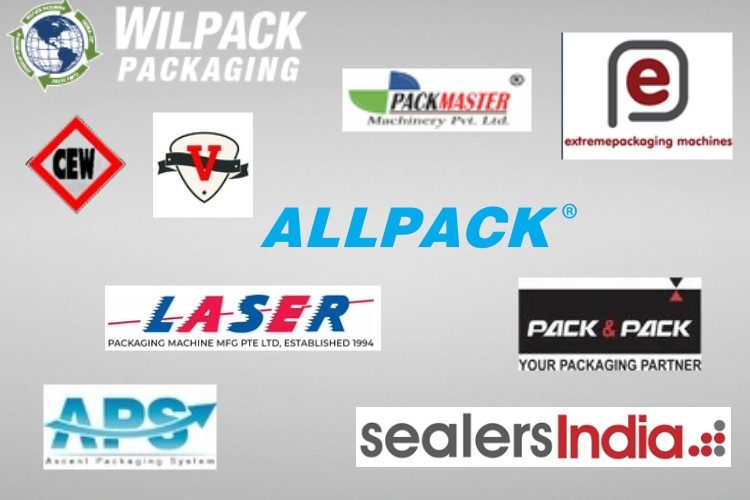 Company Background & Information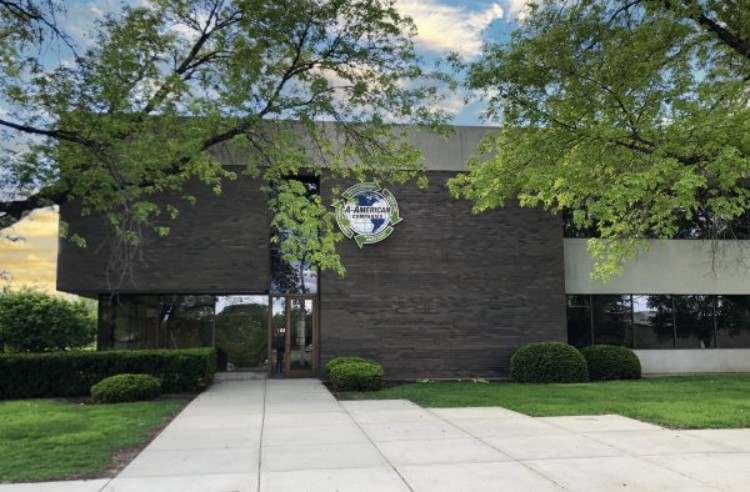 As a matter of fact,Wilpack Packaging is a division of a A-American Companies which is founded in 1986 by a father and son.At the beginning,A-American Companies is just a small shop,as time goes on,it has developed to a company which possess 5 separate divisions.
Key Products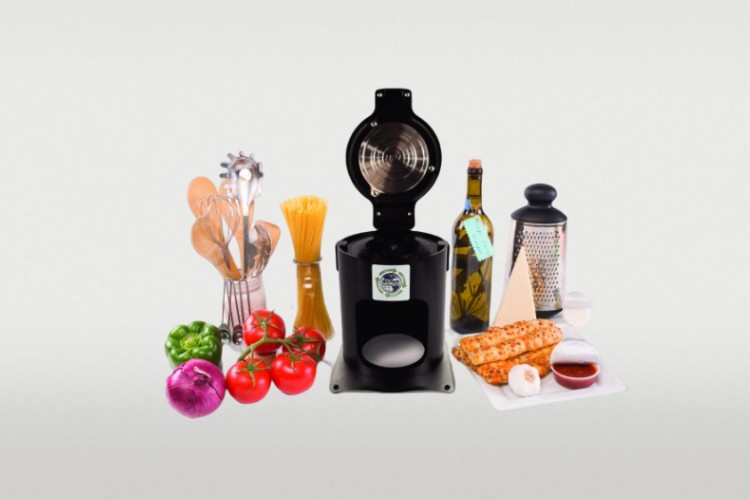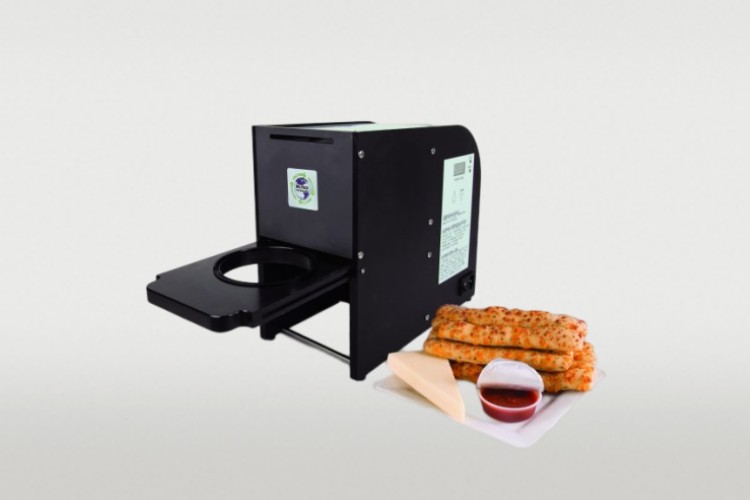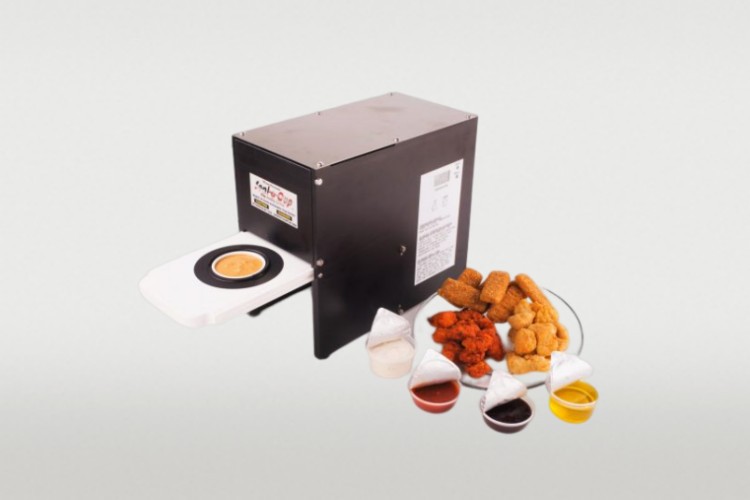 Wilpack PackagingModel 15 Manual Cup Sealer
Wilpack PackagingModel 25 Semi-Automatic Standardized Cup Sealer
Wilpack PackagingModel 20 Semi-Automatic Customizable Cup Sealing Machine
As the pictures show,Wilpack Packaging cup sealing machines have good appearances,they are small enough to be put on tabletop,convenient for milk tea store and fast food store.And they take advantages of simplicity,high-precision and customization,as a result,they are ideal equipment for cup sealing.
Wilpack Packaginghas a very long history so this company has plenty experience in packaging machine manufactures,and they innovate constantly these years,to provide best machines for their customers.
Wilpack Packagingkeeps principles of good old fashioned faith, morals, values and ethics,dedicates to provide superior service.
Wilpack Packaging offers high-speed,high-efficiency,high-quality and high-accuracy packaging machines.
Wilpack Packaging gives customers high-class and safe packaging solutions.

Company Background & Information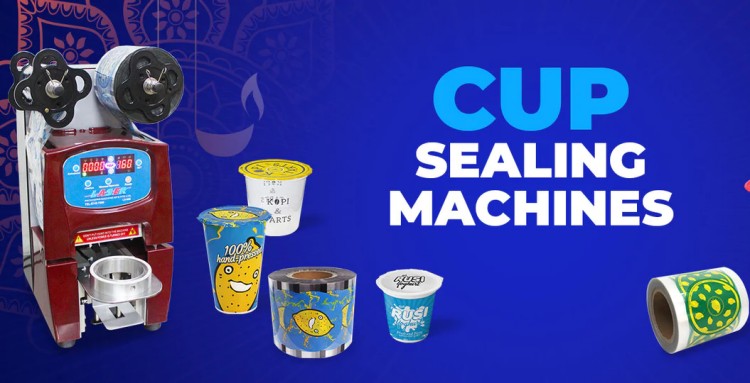 Laser has a long history which can origin to 1994,is a reliable packaging machine manufacturer in Singapore.The main packaging machines of this company are vacuum machines,tray sealer machines,cup sealer machines,band sealer machines, vertical form film sealings and other machines.
Besides,Laser also provides food packaging materials such as cups and bowls,which are accessories of these packaging machines.
Key Products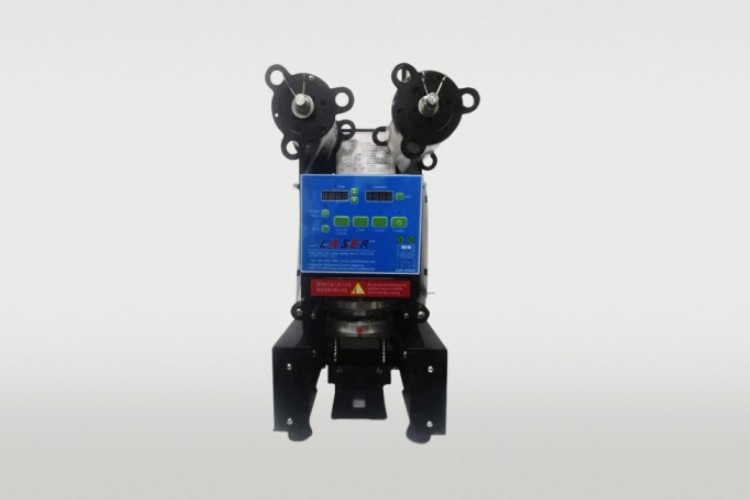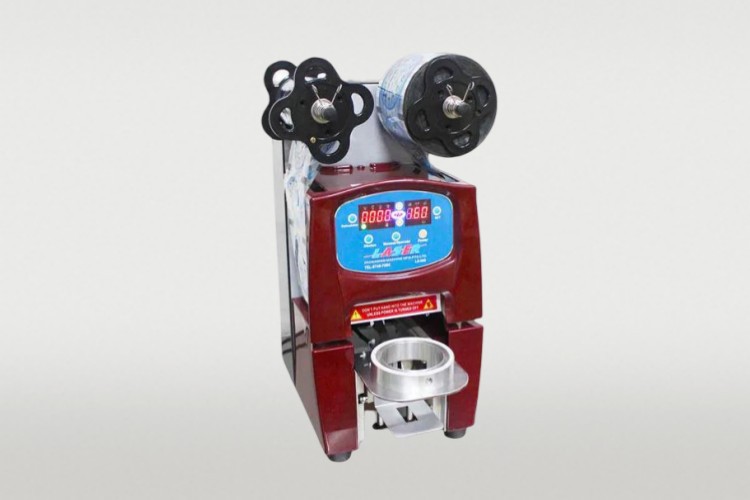 LSM – 999GH Automatic Cup Sealing Machine
LSM – 98S – R95 Automatic Cup Sealing Machine
Laser cup sealing machines have special design and beautiful appearance,these machines can seal cups automatically and accurately,the production rate of them are pretty high ,up to 200-250pcs/hour,they can improve cup sealing speed effectively,are widely used in food and beverage industries.
And the Laser cup sealing machines consume little electricity because their voltage and power are small,meanwhile,these machines are small in size and weight,very convenient for the operator.
Laser company provides its customers with high-quality packaging machines and services,give customers good purchasing experience.
Laser company constantly improves and innovates the products,to make them better meet the market demand, and don't be eliminated by the rapidly changing market.
The machines which are produced by Laser has long working hours,can be used for a whole day without downtime,which can improve the packaging efficiency.
Laser provides special packaging customized service,the Laser company will help you design logo of your company.
Laser company is focus on food packaging industry,so it is professional in this area,its cup sealing machines is more suitable for food and beverage industries than other packaging machine manufactures.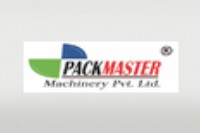 Company Background & Information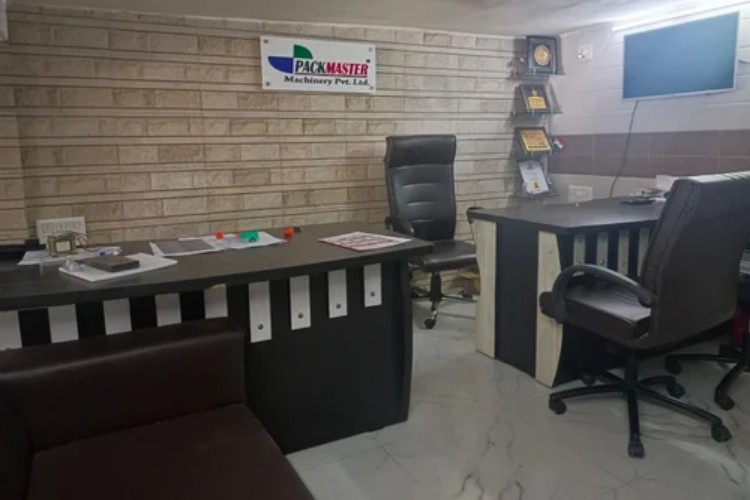 Packmaster,established in 2014 in India,is an experienced and reputed manufacture in packaging&sealing machines.Packmaster provides a large range of machines such as strapping machine,sealing machine,liquid filling machine,coding machine,pad printing machine and so on.
Since abundant experience and professional technical team,the machines which produced by Packmaster are with good performance and of top quality,they are easy to operate and durable.
Key Products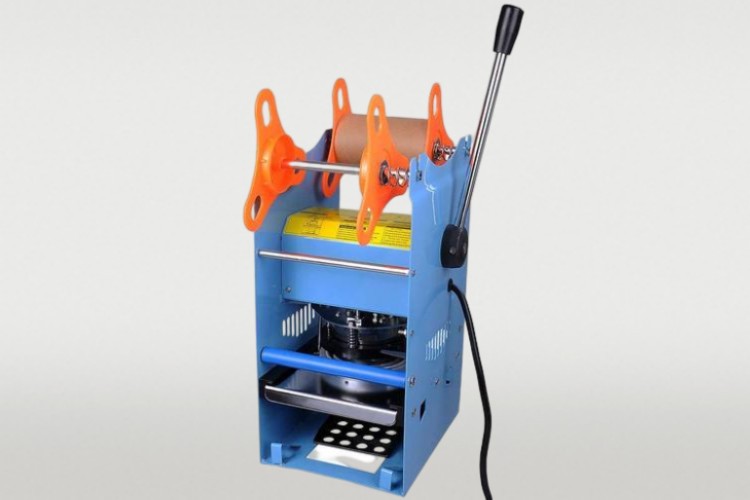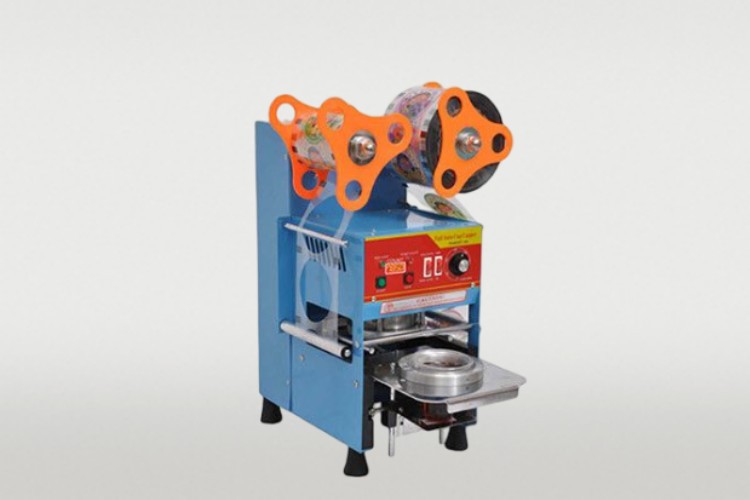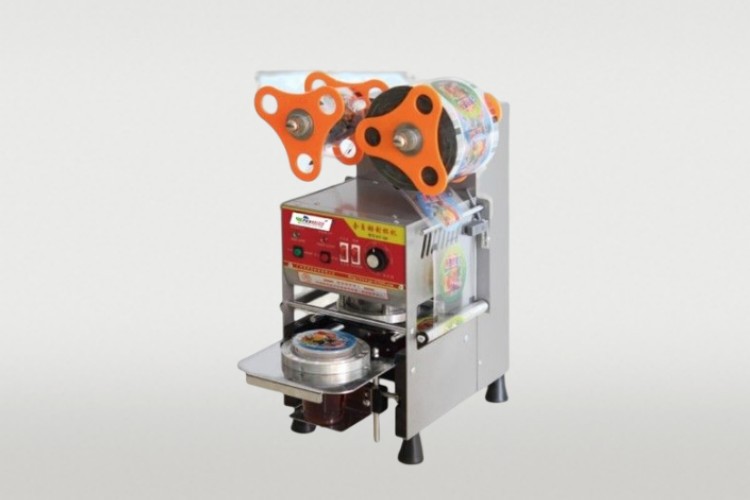 Packmaster Manual Cup Sealing Machine
Packmaster Fully Cup Sealing Machine
Packmaster Automatic Cup Sealing Machine
Packmaster cup sealing machines,are designed compact and small so they can save space,and they can keep a high sealing speed without consuming much power.Moreover,they are easy to maintain and can keep long service life.
Packmaster cup sealing machines can be used in many industries,they aren't only applied in sealing beverages,but also used for medicine,food,fruit and lunch box,they are very convenient to be used in your daily life.
Recommend Reason
Packmaster insist of using high-quality and compliant law materials to produce machines so that the quality of them can be guaranteed.
Packmaster has a professional and knowledged working team,whose members are hardworking and responsible,they test the machines from various aspects,to ensure that the products sent to their customers are intact.
Packmaster adheres to the customer-centric principle,they put their customers in the top-status and provide good service for customers.
Packmaster has a wide distribution network all over the world,so they can provide on-time delivery wherever you are.


Company Background & Information
Allpackchina is one of the best famous packaging machine manufacture in China,it has already 11 years experience in this industry,has a high professional degree.
Allpackchina focus on providing all kinds of packaging machines,its has a wide range of products,for instance,various sealing machines,vacuum packaging machines,shrink packing machines,labeling machines,capping machines and a series of other machines.
Key Products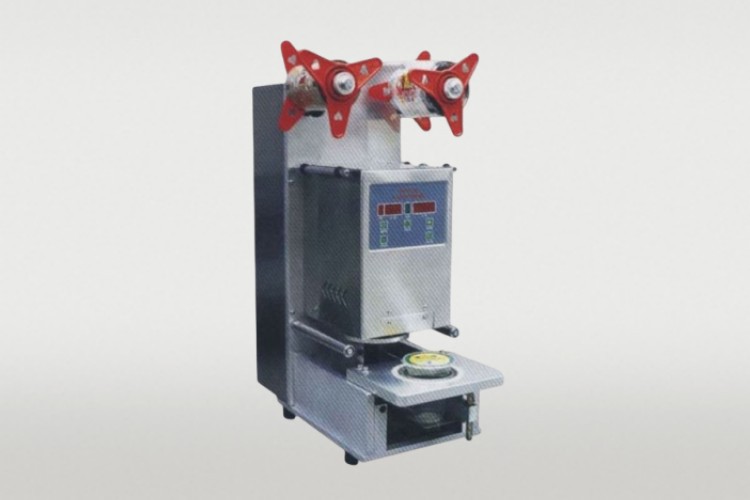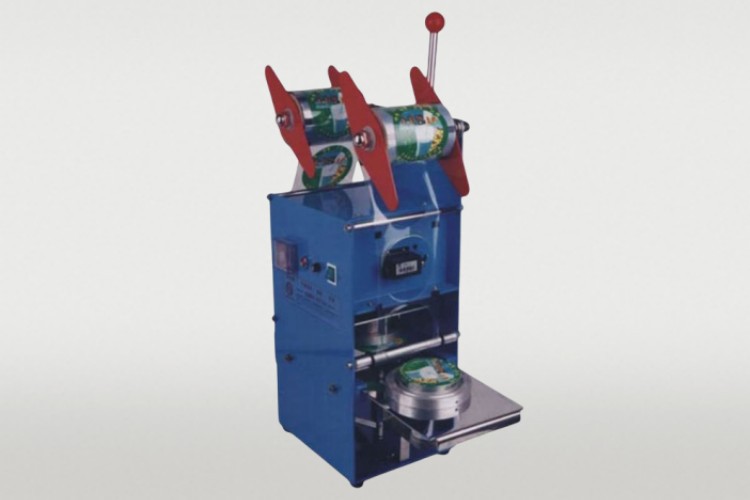 Allpackchina Cup Sealer/HL-95A
Allpackchina Cup Sealer/HL-95C
Allpackchina cup sealer is used to seal small plastic or paper cups,can seal cup in a high speed:6 cups per minute.The cup sealer can be customized to various shapes to meet different sealing requirements.Allpackchina cup sealer are widely used in beverage store,milk tea store,coffee store and many other stores.
Allpackchina offers client-center service,it provides 24 hours online service,so you can contact this company at any time.
Allpackchina will completely test the machines before they are delivered to customers,to guarantee the good quality of products.
Allpackchina have its own logistic delivery system,they can send the machines to your address in time.
Allpackchina has over 11 years packaging machinery experience,they are enough mature in this area,and their packaging machines have passed full set of certificates such as CE,GMP and so on.
Allpackchina provides a secure and fast payment environment,which makes your purchase process more convenient.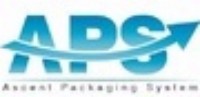 Company Background & Information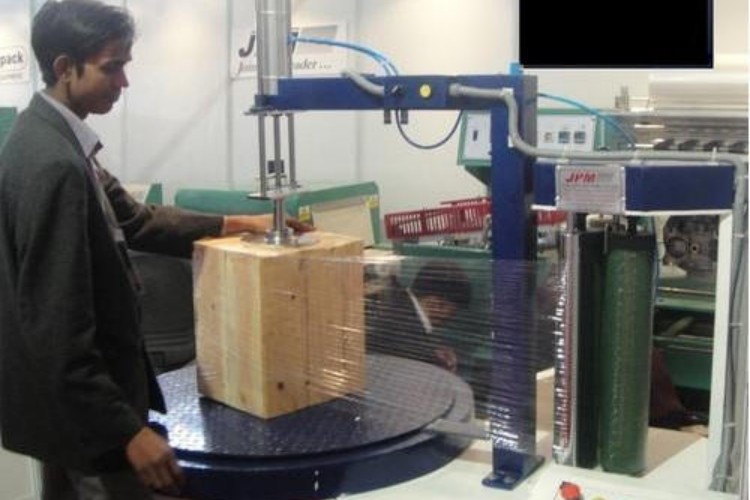 Ascent Packaging Systems is established in 2004,until now it has already been 18 years,it has developed to one of the leadership of packaging machine manufactures in India.In addition,Ascent Packaging Systems isn't only a manufacture of packaging machines,it also serves as exporter,wholesaler,trader and importer.
Key Products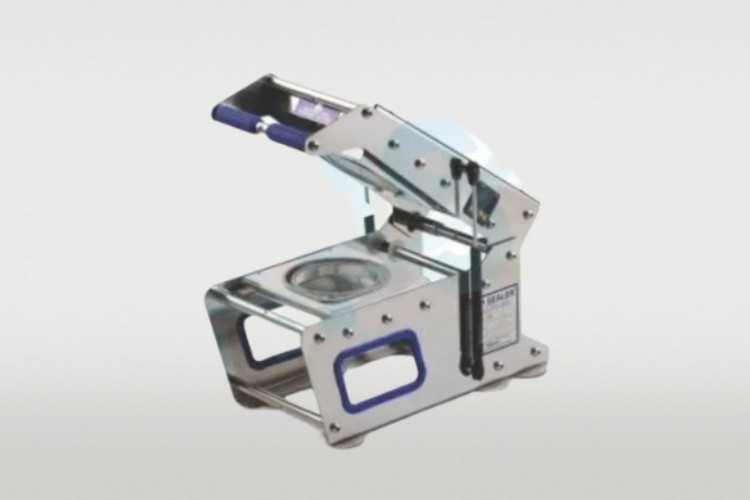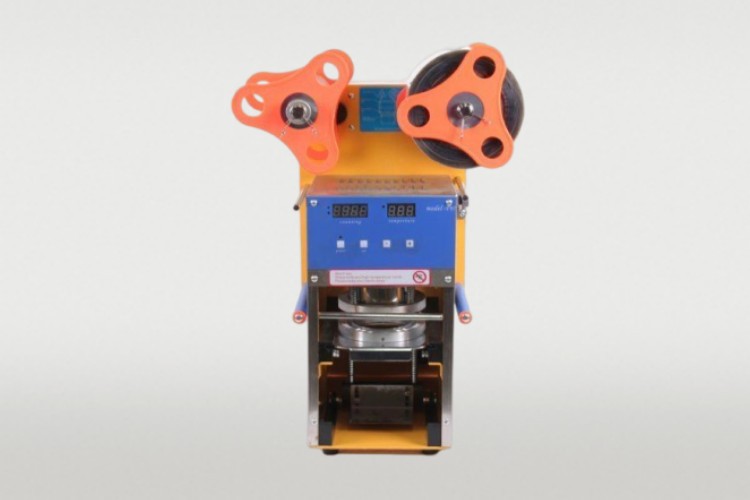 Ascent Packaging Systems Cup Sealing Machine
Ascent Packaging Systems Automatic Cup Sealer
Ascent Packaging Systems cup sealing machines are hygienic,they are energy-saving and easy to maintain,they can complete the cup sealing process automatically and stably,and the sealing effect is perfect.These machines are specially designed for their application,so they are quite easy to operate.
Ascent Packaging Systems possesses a team of skilled engineers,they closely focus on the changing tendency of the market,to meet the different demands and to provide better service to their customers.
This brand is reliable since the products of Ascent Packaging Systems are highly acknowledged by a large amount of people.
Ascent Packaging Systems insists onethical business practices,its leader believes that only peak quality and perfect efficiency can make a company survives in the end.
Ascent Packaging Systems checks the packaging&sealing machines regularly,to ensure that there is no quality problem of the machines which are sent to customers.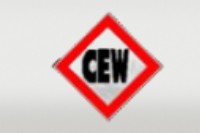 Company Background & Information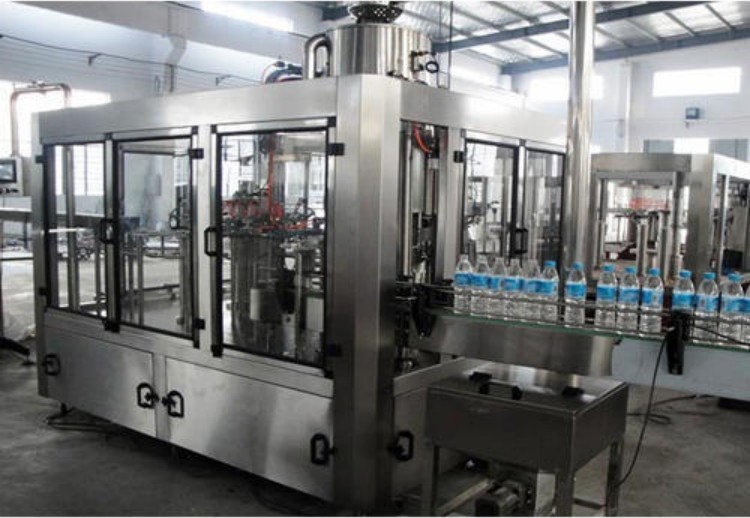 Chamunda Engineering Works is established in 2007,is a manufacture and exporter of packaging,filling and bottling machines,its major markets are in the area of Africa,Sri Lanka,Nepal,Bangladesh and Dubai.This company offers superior packaging machines and advanced technology support,so it has a good reputation.
Key Products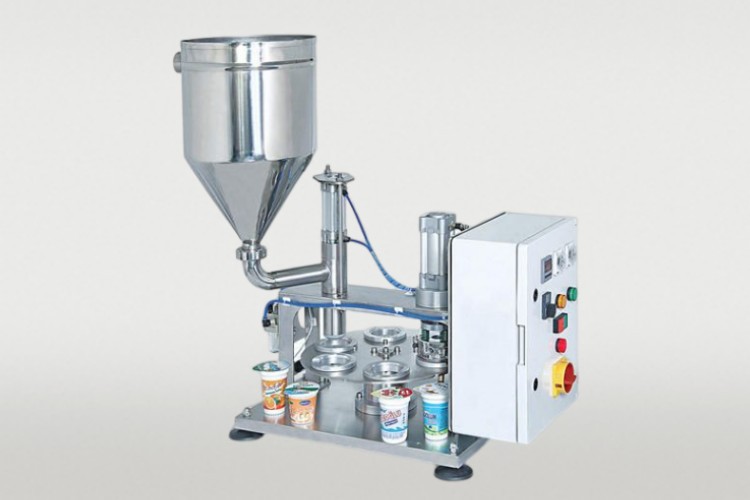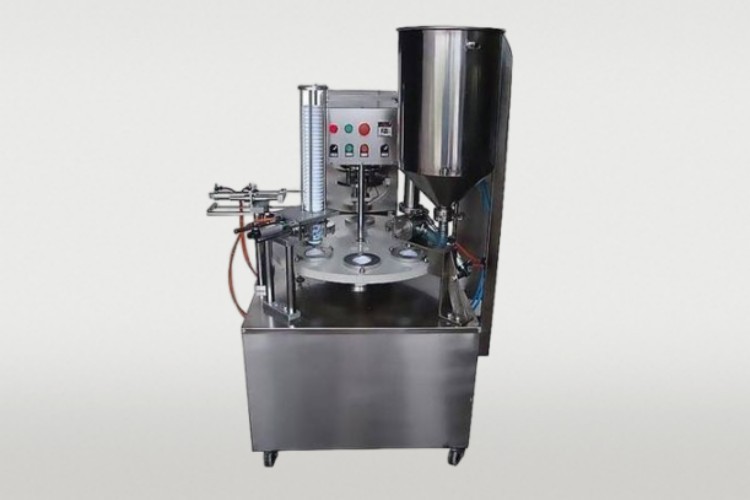 Chamunda Engineering WorksAutomatic Cup Sealing Machine
Chamunda Engineering Works cup sealing machines are multi-functional,they can complete both cup filling and foil sealing operations with high speed and efficiency,the filling speed can up to 7000mph.The machines are fully-automatic,operators just need to click the buttons to operate them.
Similar as other packaging machine manufactures,Chamunda Engineering Works has a professional team which consists ofdeft experts and skilled workers,they will be responsible for the whole installation process of the machines.
The staffs of Chamunda Engineering Works will keep a good communication with their customers,to meet diverse requirements,keep a safe environment during the whole discussion process.
Chamunda Engineering Works has founded advanced infrastructure,which is divided into several different departments,each department has its own function,to guarantee the normal packaging machines production process.
The company focus on the quality of products,it has its own laboratory,to test and improve products constantly,to make them confirm to standard and durable.
Company Background & Information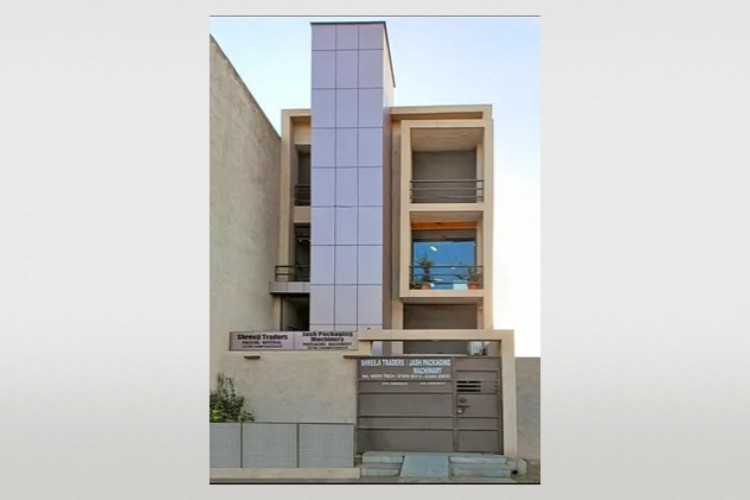 Jash Packaging Machinery is established in 2006,its main business range is various sealing machine,strapping machine,shrink wrapping machine,blister Packaging Machines, pad printer machine and packaging Materials.After above 15 years' development,Jash Packaging Machinery has become a well-known packaging machine manufacture.
Key Products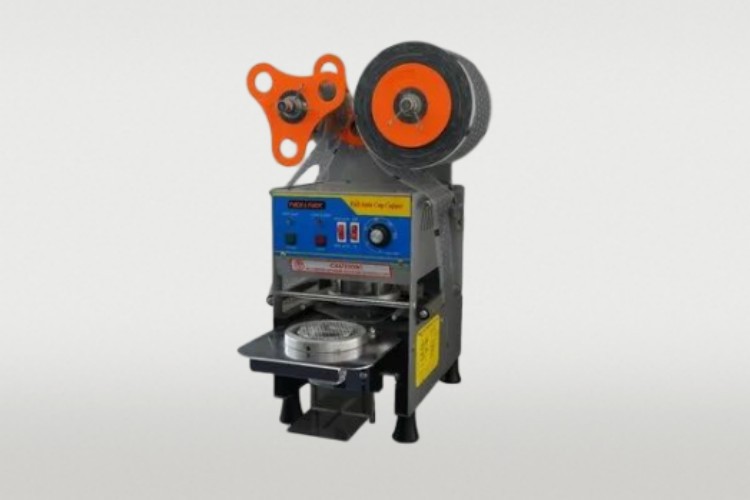 Jash Packaging Machinery Cup Sealing Machine
Jash Packaging Machinery cup sealing machine can seal plastic and glass cups,it takes advantage of compact structure,easy operation,and hard stainless steel body.The machine has high automatic degree,high-speed,high-accuracy and high efficiency,is an beneficial equipment for sealing cups.
Jash Packaging Machinery provides a large range of packaging machines and packaging materials,which can ensure that the company can choose the best proper machine for you.
Jash Packaging Machinery has a large distribution network,no matter where are you,the company can send the machines to your region.
Jash Packaging Machinery has excellent transport andlogistic facility,it can deliver the products that you purchased in time,there is no situation of logistic delay.
The machines which are produced by Jash Packaging Machinery are in a reasonable price,they won't be too expensive or too cheap.In addition,the dealings are open and transparent,it is worth to trust.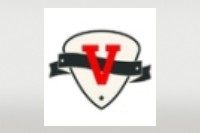 Company Background & Information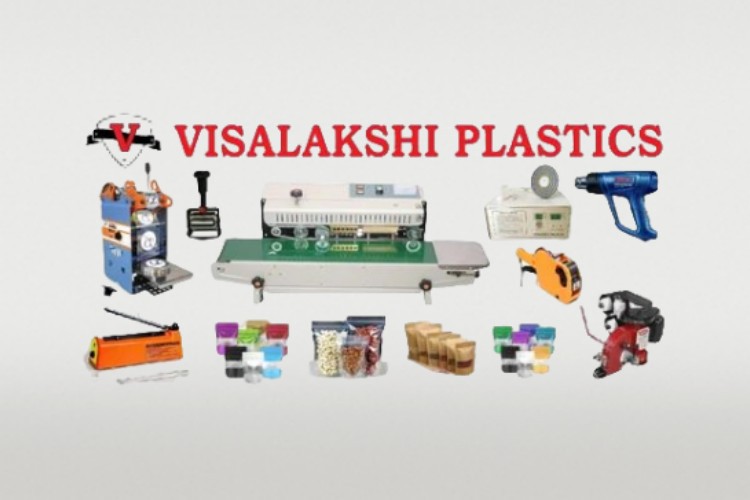 Visalakshi Plastics is a sole corporation whose  headquarter is located in Chennai, Tamil Nadu,it is founded in 1985,has a history about 37 years,this company provides various packaging pouch and packaging machines,it is not only a manufacturer but also an exporter of packaging machines.
Key Products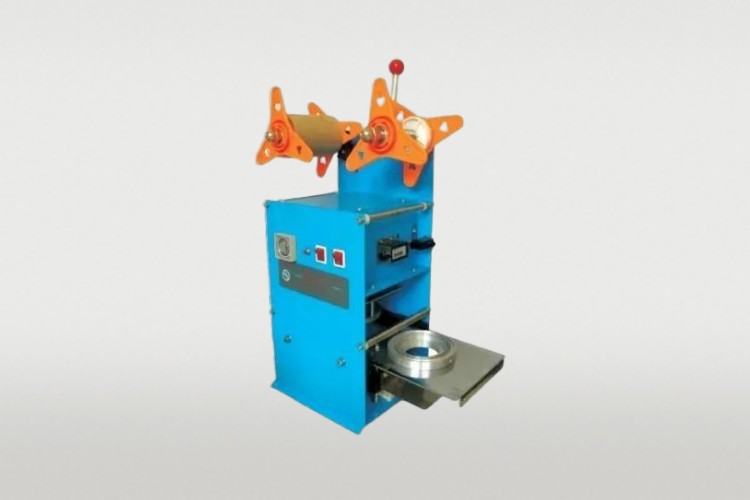 Visalakshi Plastics Cup Sealer Machine
The Visalakshi Plastic cup sealer machine is designed simply and easy to operate,the sealing container can be customized to different shapes to meet different sealing demands,it takes advantage of energy efficient and cost effective,and it can be used for various applications.
Visalakshi Plastics doesn't only provide packaging machines,it also provides many types of packaging pouches,which can meet the diverse requirements of customers.
Visalakshi Plastics have a professional team which constantly refresh the quality standard of their products,to make the products durable and stable.
Visalakshi Plastics clearly divided functional departments such as procurement, production, quality testing, sales & marketing and transport & logistics,which can make the customer service more convenient and smooth.
Because of the experience of 37 years in packaging machines manufacture field,Visalakshi Plastics company quite understand different types packaging machines,so they can give you the best packaging solutions when you have problems.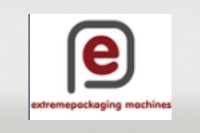 Company Background & Information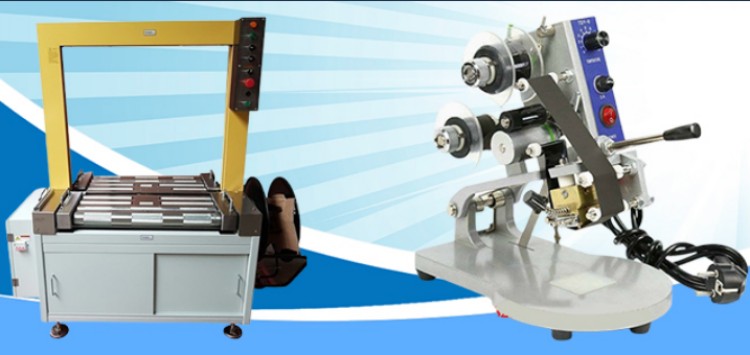 Extreme Packaging Machines,as one of the best cup sealing machine manufacture worldwide,is established in 2014,its main business is manufacture and wholesale of packaging machines,this company offers a large range of packaging machines such as vacuum machines,sealing machines,tube sealing machines and a series other machines.
Key Products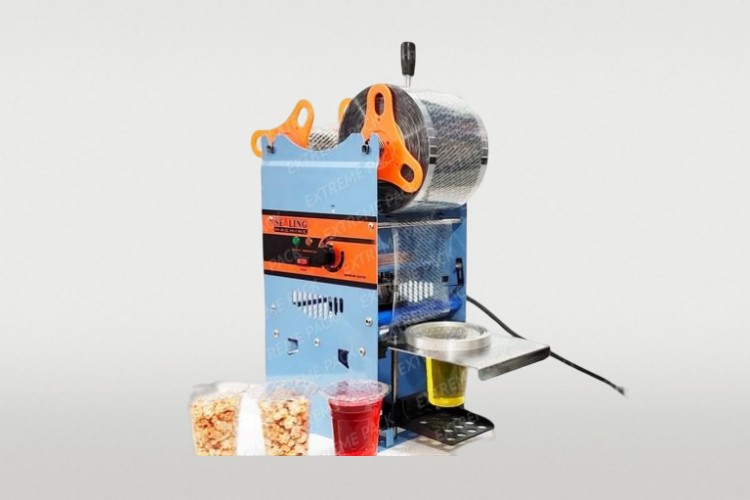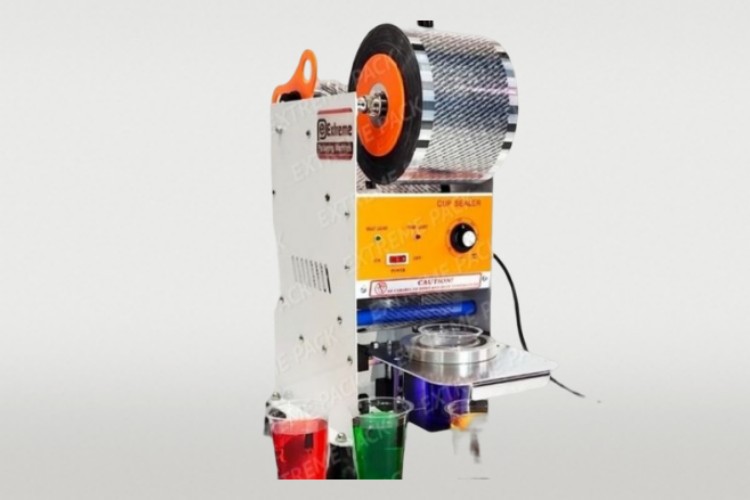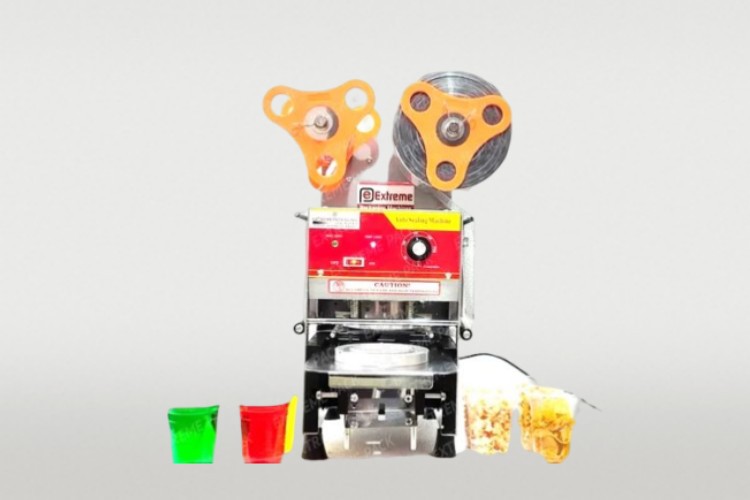 Extreme Packaging Machines Manual Cup Sealer
Extreme Packaging Machines Semi-automatic Cup Sealer
Extreme Packaging Machines Automatic Cup Sealing Machine
Extreme Packaging Machines provides various types of cup sealing machines,these machines have features which include save space,reduce cost,improve sealing speed and simple to be operated,and these machines mainly used to seal plastic cups.Of course,the quality of Extreme Packaging Machines cup sealing machine is worth to be trusted.
Extreme Packaging Machinesis recognized by the packaging machine industry,its products are reliable,both on quality and service.
Extreme Packaging Machines provides many different packaging machines which are in different functions,these machine can better help you in your packaging needs.
Extreme Packaging Machines has a quality control policy,to ensure the machines are good-quality before being delivered to customers.
Generally,the price of Extreme Packaging Machines packaging machines is in your budget range,it will not be too expensive for you to afford.
Extreme Packaging Machines confirms to customer orientation principle,focus on customers'requirements and respect customers' wishes.

Company Background & Information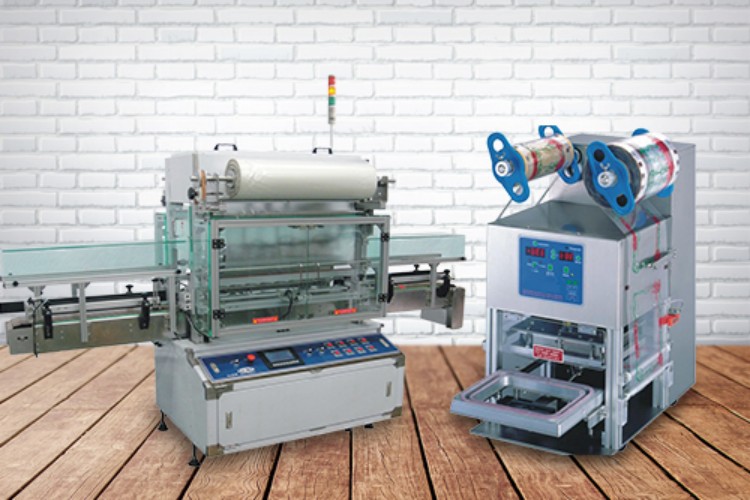 The history of SealerIndia can date back to 1992,until now it has been 30 years,SealerIndia is a manufacturer,supplier,distributor and wholesaler of packaging machines,the main packaging machines of SealerIndia are vacuum packaging machines,strapping machines,cup sealing machines,blister packaging machines,packaging conveyor and others.
Key Products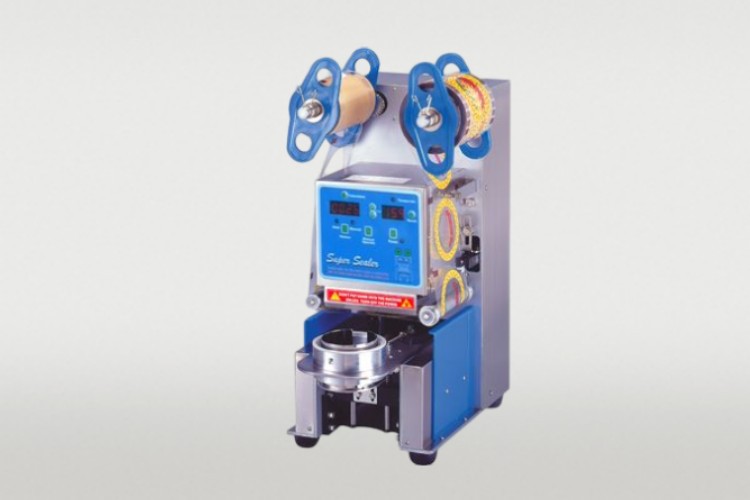 SealerIndia Automatic Cup Sealing Machine
SealerIndia automatic cup sealing machine has a hard stainless steel frame and it is of top-class quality,delicate in design,can seal cups quickly and precision, it is at market competitive rate.
This type of cup sealing machine is suitable for boba tea cups,it is equipped with digital control panel and front safety control plate,and it has features such as low-maintenance,compact design and quick interchangeable mould.
SealerIndia has accumulated 30 years experience,as one of the leadership of packaging machine manufacturers it is very professional and mature so this company will provide you top-quality packaging machines.
SealerIndia possesses advanced technology and infrastructure,which gives a strong technical support to packaging machine production.
SealerIndia applies itself to provide customers with humanized packaging machines in a faster speed,to achieve customers'requirements in a high degree.
SealerIndia uses standard original materials to produce packaging machines so that these machines are durable and have good performance.
SealerIndia has cooperated with transportation companies and distributors all over the world to deliver machines to customers within the specified time.
Conclusion
In summary,the whole 10 cup sealing machine manufacturers all have their own strengths,and it's no doubt that they all provides high-quality products and services.After reading this article,I believe that here must be one manufacturer meets your expectations.If you have other questions,you can contact us,we are 24/7 online.
Don't forget to share this post!
Tell us your raw material and project budget to get quotations within 24 hours.
WhatsApp Us: +86 181 7101 8586
Want to get Best Price Cup Sealing Machine from China?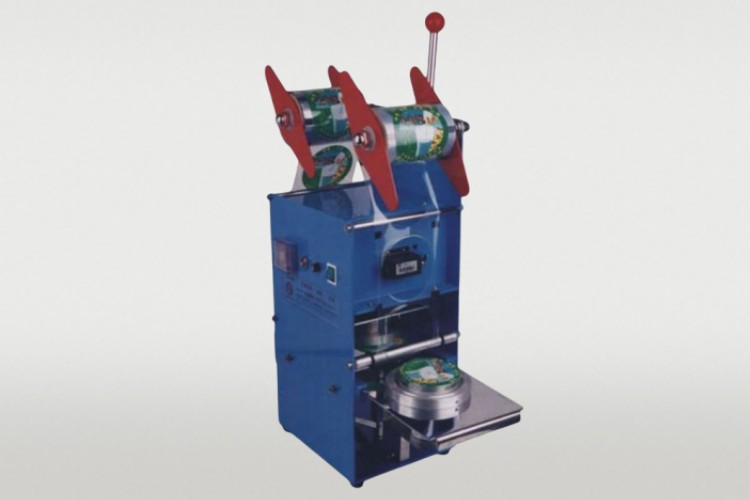 Tell us your material or budget, we'll reply you ASAP within 24 hours!