Top 10 Global Vertical Packaging Machine Manufacturers:The Ultimate Guide In 2023
Are you looking for a high class and high performance cost ratio vertical packaging machine?Do you want to find a vertical packaging machine which is the most proper to you and can boost your business?If your answer is yes,then you have come to the right place now! It is normal that you will have your own requirements of a vertical packaging machine,here you can find a manufacturer who can meet your needs.
In this blog,you will know the top 10 global vertical packaging machine manufacturers,about their backgrounds,their key products,and the most important thing,the advantages of these manufacturers,in other words,why you should choose them?Are you ready?Now let's begin.
| | | |
| --- | --- | --- |
| Rank | Manufacturer | Headquarter |
| 1 | Harpak-ULMA | USA |
| 2 | Matrix | USA |
| 3 | Viking Masek | USA |
| 4 | BW Flexible Systems | USA |
| 5 | Allpackchina | China |
| 6 | Triangle Package | USA |
| 7 | IMA-Ilapak | Switzerland |
| 8 | Hastamat | Germany |
| 9 | Miele | Italy |
| 10 | Velteko | Czech Republic |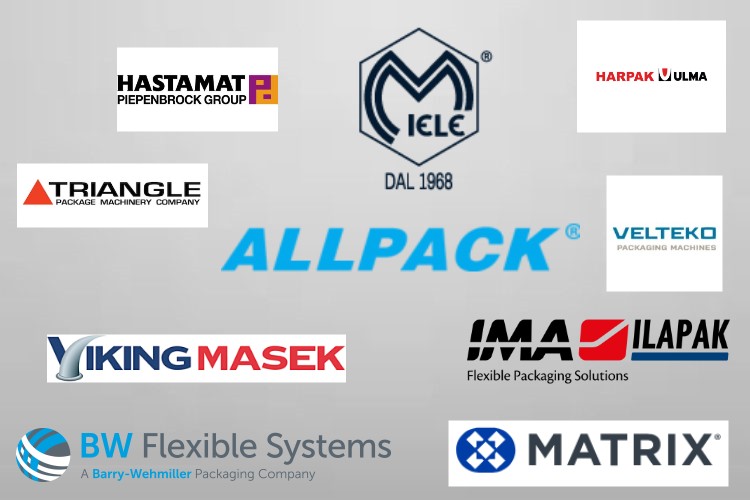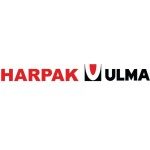 Company Background & Information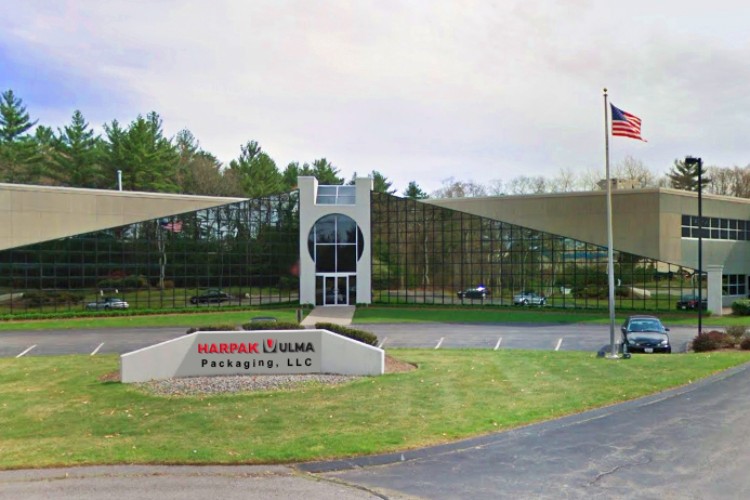 Harpak-ULMA was established in 1994,until now it is nearly 30 years,it is a professional packaging machine manufacturer,it provides a wide range of machines such as wrapping machines,thermoforming machines,vertical packaging machines and so on.
These years,the company has established strategic partnership with many other international companies,so its scale has been extended constantly.
Key Products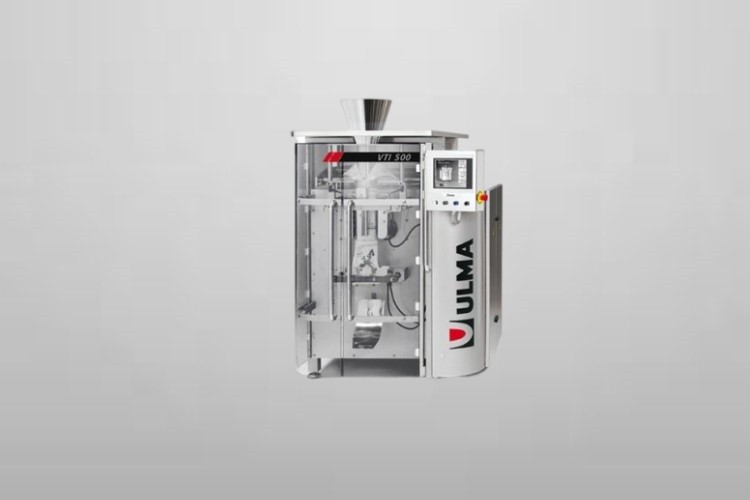 VTI 500 Vertical Packaging Machine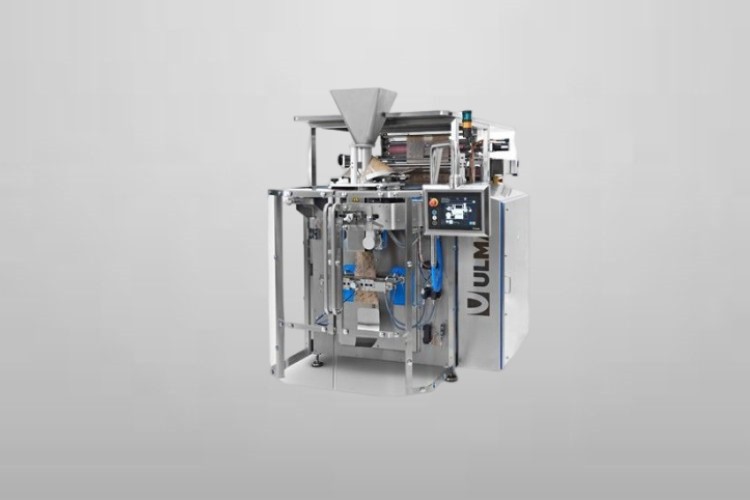 VTC 800 Vertical Packaging Machine
The vertical packaging machines of Harpak-ULMA have high end and modern appearances,they also have excellent performances,hygiene designs and high production speed.Also,these machines are very easy to operate and maintain.These machines are versatile and multifunctional,can pack a variety of products.

Harpak-ULMA has a team of outstanding staffs,which include engineers,technicians,marketing staffs,sellers and administrators,many of them have over 15 years experience,this is the reason why the company can success.
Harpak-ULMA purses excellence and innovation,the company constantly develops new technologies to apply to its machines,to improve their quality,as a result,the company has high reputation in packaging industry.
Harpak-ULMAprovides a widerange of packaging technologies to suit many needs – from simple, single components to highly complex, automated, fully integrated packaging lines.

Company Background & Information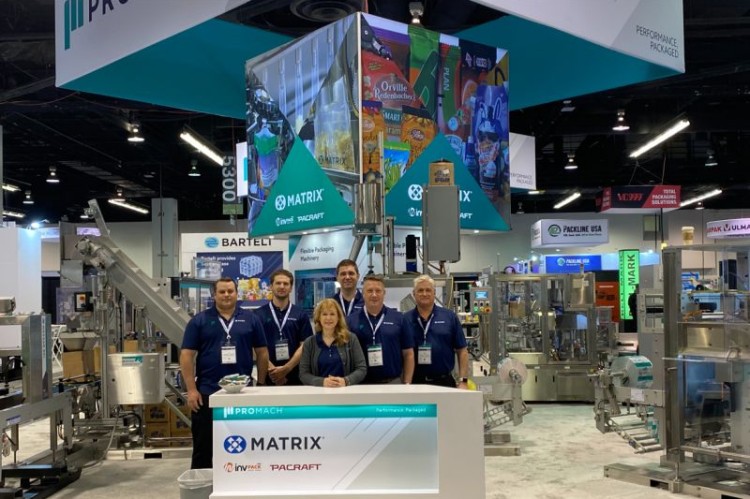 Matrix is a leading vertical packaging machine manufacturer,it is a brand of ProMach,it provides hard and durable packaging machines and effective packaging solutions to customers.The company serves for various industries such as food and beverage,pharmaceutical,chemical,consumer goods and other industries.
Key Products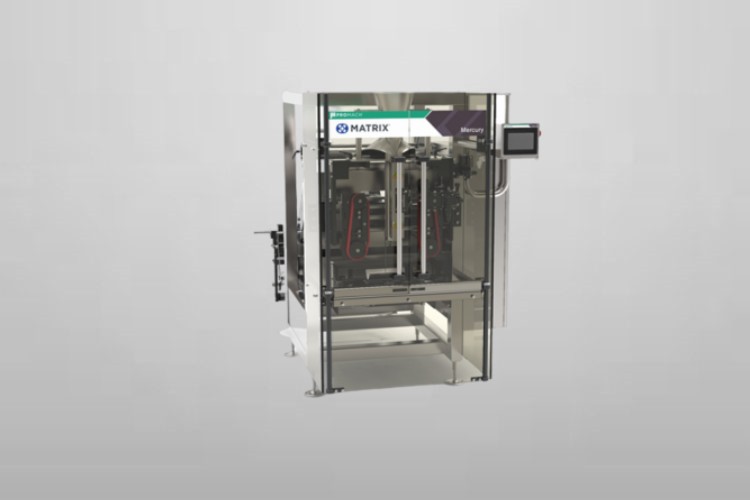 Mercury Vertical Packaging Machine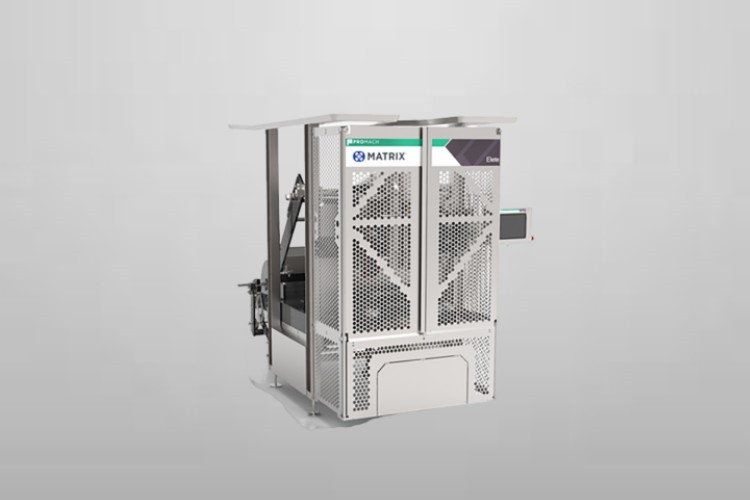 Elete Premier Vertical Packaging Machine
The vertical packaging machines of Matrix are made of high quality stainless steel,these machines are high speed,durable and beautiful,are ideal equipment in packaging field.As you can see,the designs of these vertical packaging machines are high level,they conform to people's aesthetic fatigue.
Matrix has 30 years experience in flexible packaging industry,it has expertise knowledge,strong technical support,the company can provide high quality packaging machines to customers.
The vertical packaging machines of Matrix have high cost effectiveness,even though they have excellent performances,their prices are quite reasonable,most of people can afford them.
Matrix provides a complete flexible packaging production line,which can solve all your packaging demands,so you don't need to search for proper machines every where.
Matrix has responsible technicians who will serve for you from consulting,to training,maintenance and many other steps,to give you good cooperation experience.

Company Background & Information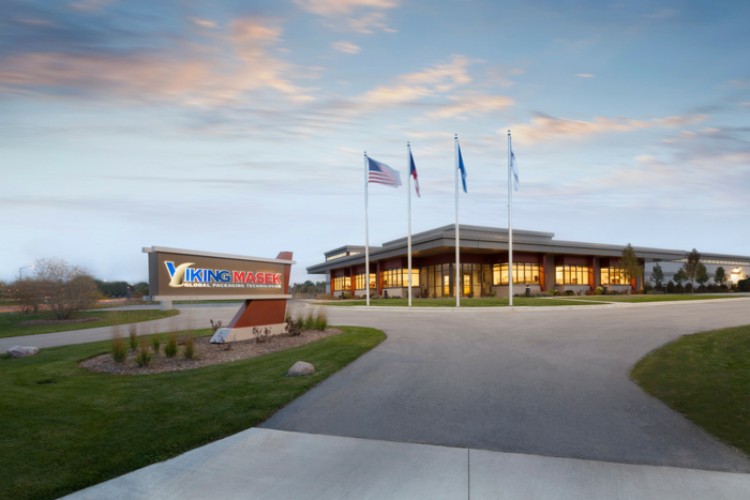 Viking Masek was founded in 2000,the company mainly provides premade pouch packing machines,vertical packaging machines,vertical baggers and stick packaging machines.Although Viking Masek has only been established for 22 years,it is a leadership in the packaging industry now.
Key Products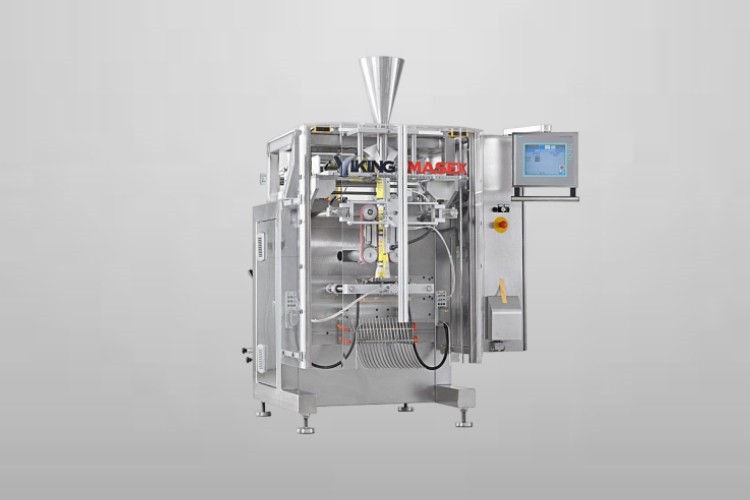 VFFS S250/300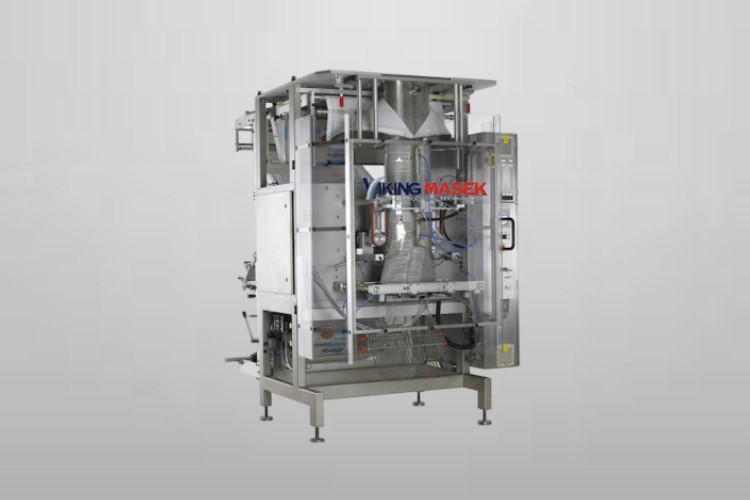 VFFS M500
The vertical packaging machines which are manufactured by Viking Masek are easy to operate and maintain,they have hard stainless steel frames,which make them durable.These machines have high production speed,which can up to 150 bags per minute.
Viking Masek has different series and models of vertical packaging machines,which are suitable for various products and have different features,so that they can perfectly meet your demand.
Viking Masek has comprehensive production infrastructure,its factory covers a large area,therefore,it can guarantee the normal production of packaging machines,when you need them,the company will provide them to you at once.
The company always has motivation and passion to design,manufacture new machines,and it constantly innovates and develops its technologies,to improves the quality of machines.
Viking Maske provides high quality customer service,it will provide you strong technical support and after-sales service,if your machine need maintenance,you can send a request to the company,it will serve for you right away.

Company Background & Information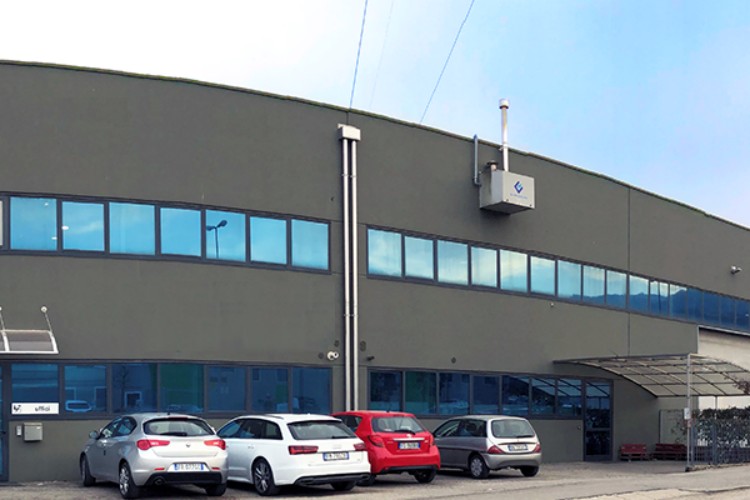 BW Flexible Systems a division of BW Packaging,it is a international manufacturer and exporter of packaging equipment.The company manufactures a wide range of machines such as vertical packaging machines,pouch making machines,flow wrapping machines, stretch wrapping machines and so on.
The company provides packaging solutions to diverse food and non-food industries,can meet many different packaging demands.
Key Products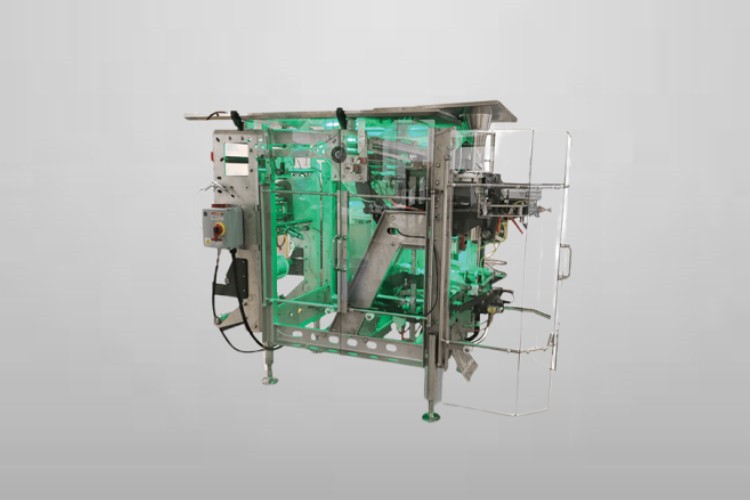 Hayssen ISB Vertical Packaging Machine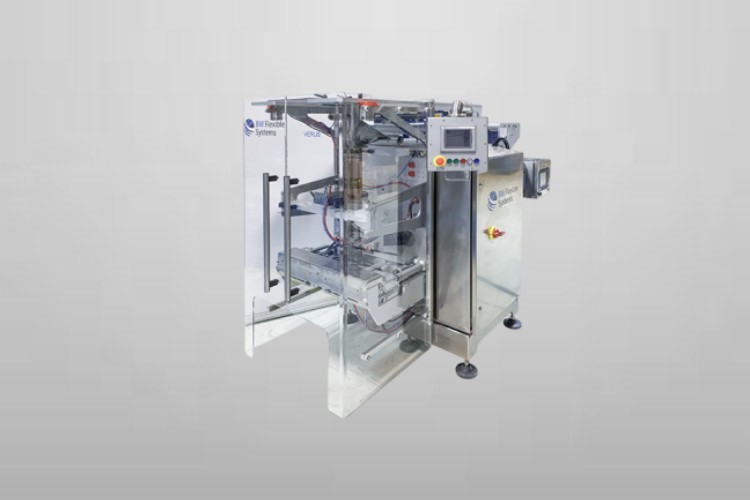 IM Verus Vertical Packaging Machine
The vertical packaging machines of BW Flexible Systems have stable,sanitary and reliable designs,they are easy to use and maintain.These machines are versatile,are suitable for different applications,they have high efficiency and high market competitiveness,they can pack up to 110 bags per minute.
BW Flexible Systems is a company which possesses over 40 distributors all over the world,it can provide packaging solutions to you no matter where you are,and it can ensure the machines be sent to you on time.
BW Flexible Systems provides customer-centre services,which includes training,remanufacturing,parts and upgrades,to catch customers'satisfaction.
BW Flexible Systems has a team of professional,skilled and mature engineers and technicians,who test the machines strictly before they are sent to customers,to ensure the quality of them.

Company Background & Information
Allpackchina is one of the leading packaging machine manufacturers and suppliers around the world,it has been founded for about 12 years,it provides a large range of packaging equipment,which can meet filling,sealing,capping,labeling and many other packaging demands.
The company aims to provide top class machines and high quality solutions for customers.
Key Products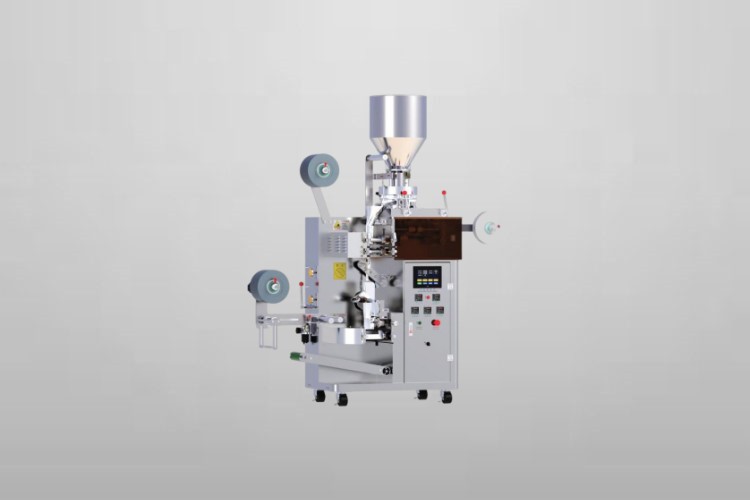 SN 169 Vertical Packaging Machine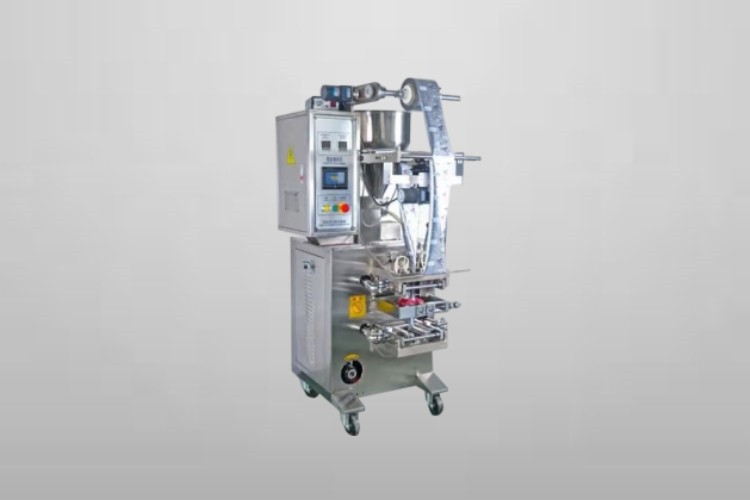 SN-60CJ Vertical Packaging Machine
Allpackchina vertical packaging machines can pack different products and make various shaped bags continuously,the machines can work in a high speed,and they are equipped with high level control panels,which make them easy to operate.These vertical packaging machines have stable performances,can be very helpful for industries.
Allpackchina possesses comprehensive infrastructure,abundant resources,strong technical support and strict management,it is because of these factors,the company can gradually develop to today's status.
Allpackchina insists of customer-centre principle,the staffs of this company are online for 24/7,for the purpose to help people from all over the world at once,so if you need packaging machines in hurry,you can consider Allpackchina.
Allpackchina can guarantee timely delivery,before the machine is sent to customer,the company will test it strictly,to ensure it is high quality,and then deliver it by the company's unique logistic network,which can send machines to customers very quickly.

Company Background & Information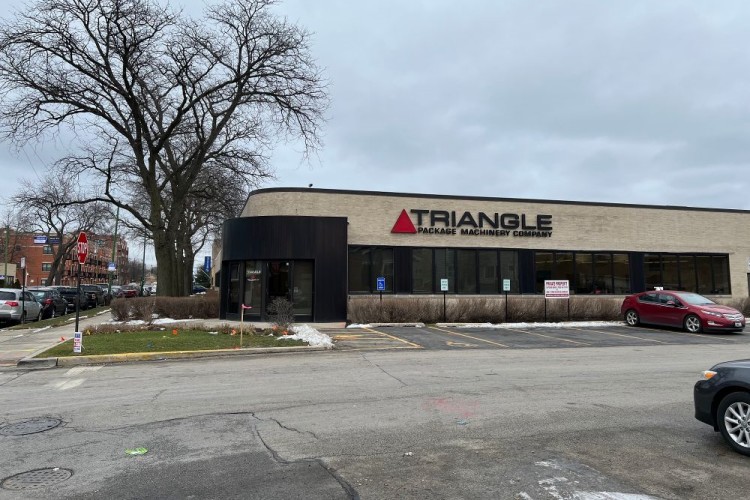 Triangle Package was founded in 1923,until now it has been 100 years,which is a very long history,this company is a family-owned company,and until now it has passed three generations.The company provides hygiene food packaging machines such as vertical packaging machines,multi-heads weighers,horizontal cartoners,etc.
Key Products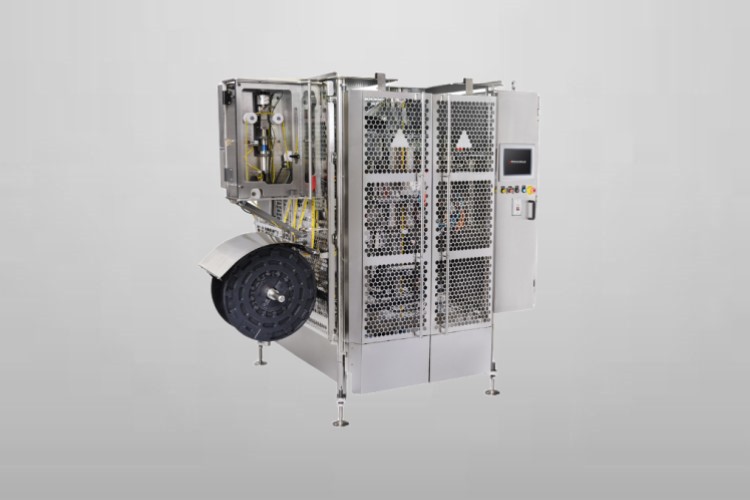 Sanitary Intermittent Motion Vertical Packaging Machine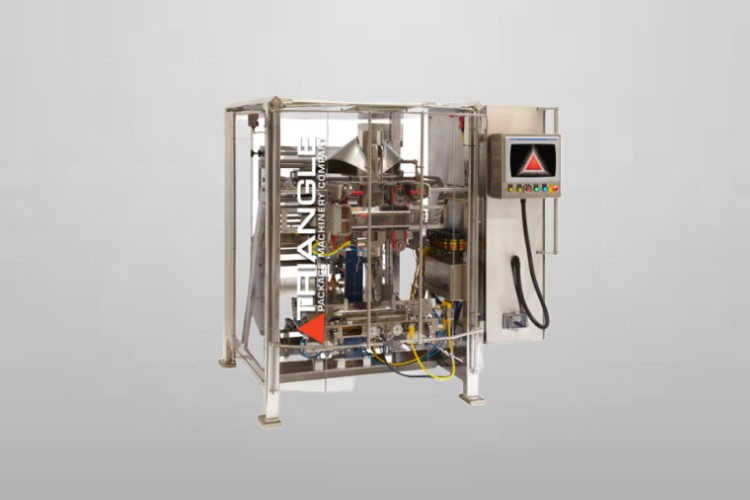 Sanitary Continuous Motion Vertical Packaging Machine
The vertical packaging machines of Triangle Package are made of food class material,they are sanitary enough to pack food products,these machines are not easy to be downtime,they can be used for 24/7.And at the same time,these machines have high production capacity,the maximum value can reach 150 bags per minute.
Triangle Package focuses on designing and manufacturing vertical packaging machines,and it has different series of machines,which can meet your different requirements.
Triangle Package provides a complete production line,from weighing,packaging to cartoning,can perfectly solve your packaging problems,which is very convenient.
Triangle Package has a long history which is up to 100 hundred,in the past century,it has accumulated much experience in packaging field,and it also insists of innovation,combines these two advantages,the company always provides world class packaging machines.

Company Background & Information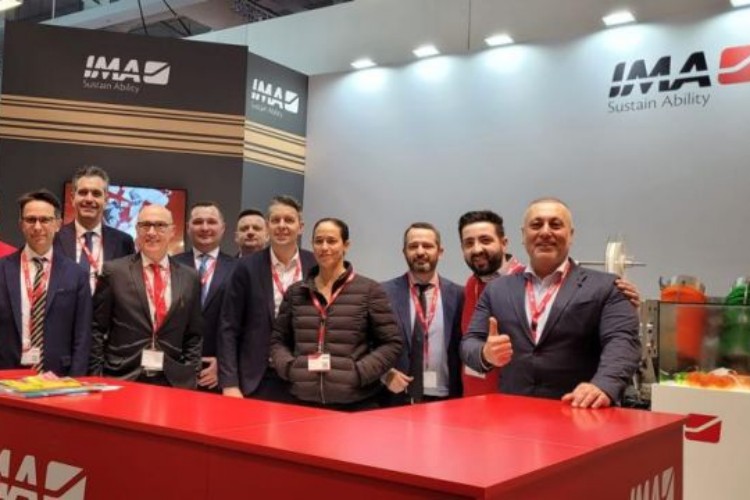 IMA-Ilapak has been established for over 50 years,it is one of the leadership in flexible packaging field around the world,it mainly provides horizontal packaging machines and vertical packaging machines.The company mainly provides equipment for food industry,pharmaceutical industry and many other industries,it always keeps active in packaging industry.
Key Products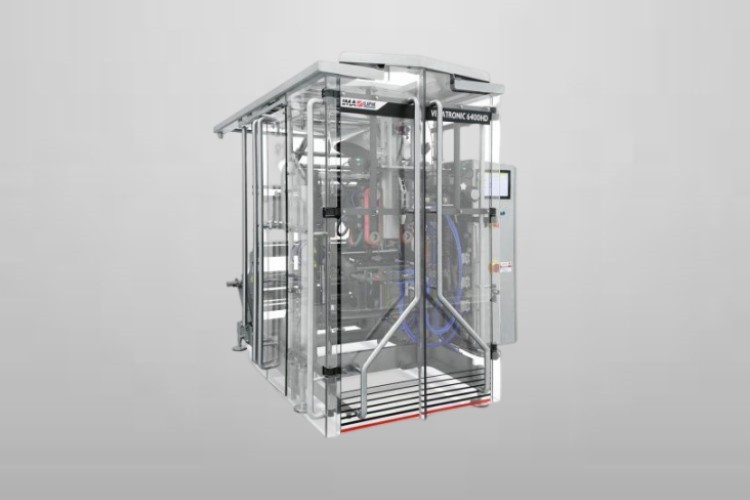 IMA-Ilapak Vertical Packaging Machine
As the picture shows,the vertical packaging machine of IMA-Ilapak looks very high end and modern,the machine can pack products continuously,it is suitable for creative and innovative packaging.Meanwhile,the machine is flexible and it has good performance,which makes it become an ideal equipment in packaging industry.
IMA-Ilapak provides continuous services for customers,from consulting,pre-sales and after-sales,to the maintenance of packaging machines,the company will provides technical support to you all the time.
IMA-Ilapak has distributors and divisions in over 50 countries in the world,it has high international influence,even if you are not in Switzerland,you can enjoy the service from IMA-ilapak,that is very convenient.
IMA-Ilapak has many professional industry managers,who will try their best to help their customers,depend on the 50 years'experience in flexible packaging industry,they can provide you excellent packaging solutions.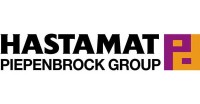 Company Background & Information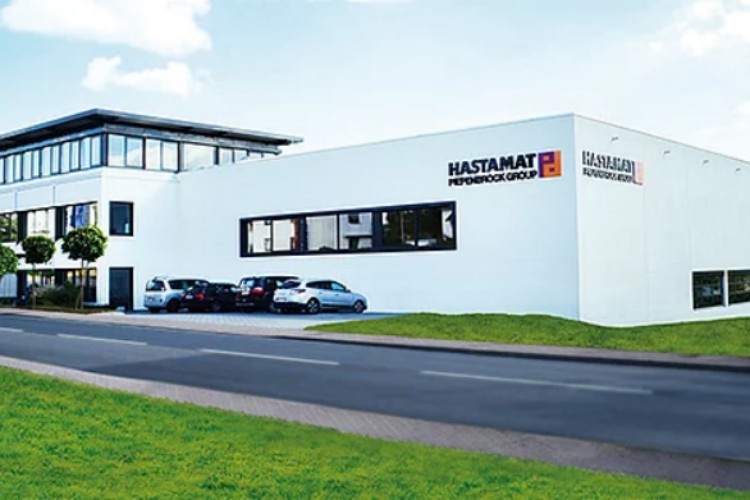 Hastamat has decades of experience in packaging machine manufacturing industry,it provides many packaging machines,such as vertical packaging machines,multihead weighers,auger dosers,volumetric cup dosers,combination weighers,etc.Now,it is a leading international company in Germany,and has good credit in the industry.
Key Products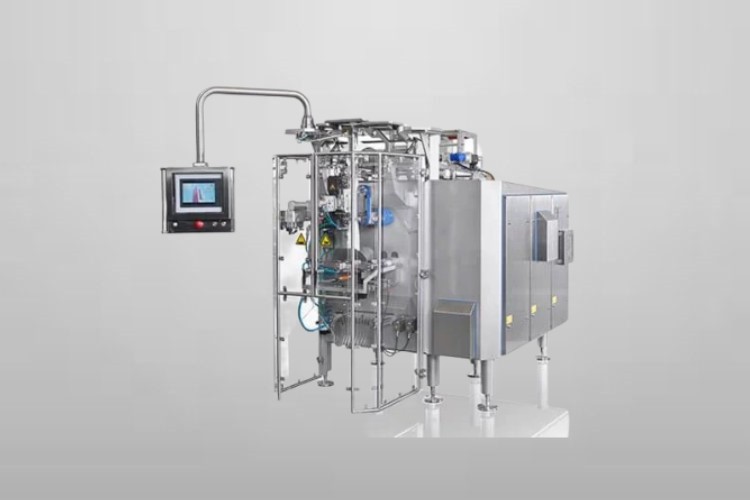 R/RM-series Vertical Packaging Machine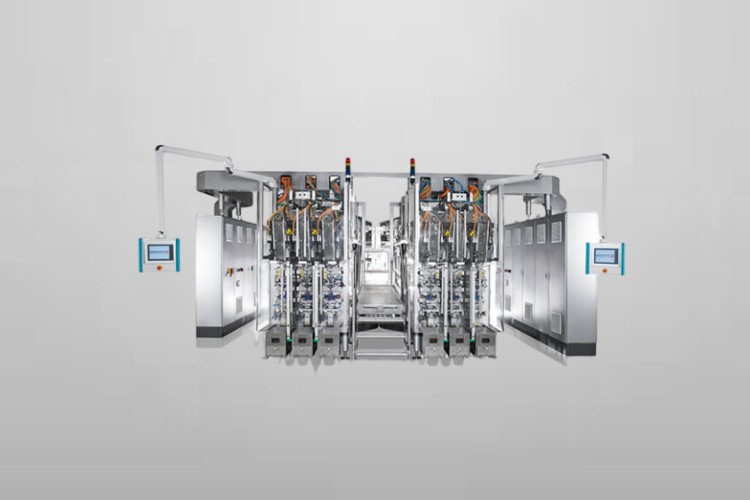 VMW Vertical Packaging Machine
The vertical packaging machines of Hastamat have high packaging speed,which is up to 2250 bags per minute,they are suitable for packing various food and non-food products,such as cookies,powdered products,PET food,stick-shaped products and so on.These machines are durable,they have long service life cause they are made of high quality materials.
Although the headquarter of Hastamat is in Germany,the company has a number of distributors which cover the whole world,that makes it more convenient for customers to ask for packaging solutions and machine from the company.
The keywords of Hastamat are technology,innovation and quality,the company keep on innovating,searching for new technologies,and then applies them to the machines,as a result,it can provide high quality packaging equipment.
As an international company,Hastamat has a large scale of infrastructure,and it also have other divisions,it is reliable and believable,therefore,you can trust the company and try its packaging equipment.

Company Background & Information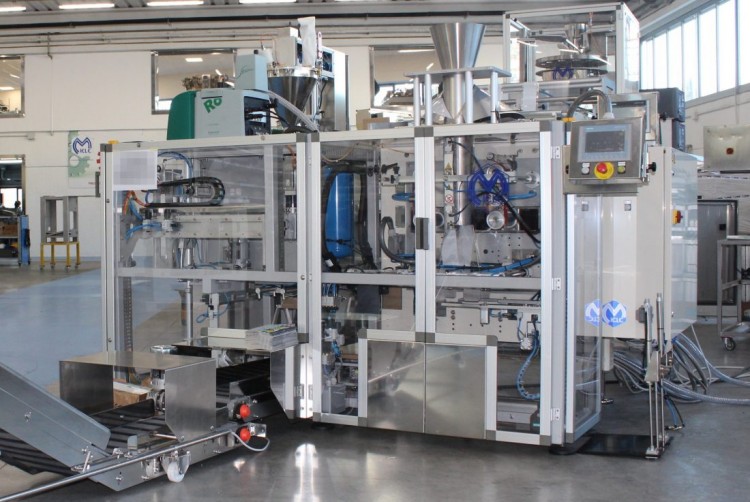 Miele was established in 1968,until now it has been 57 years,it is a family-owned company,from its beginning,the company has focused on producing packaging machines.The company takes high importance of quality and innovation,and it is because that,it has kept its status in the fierce competition.
Key Products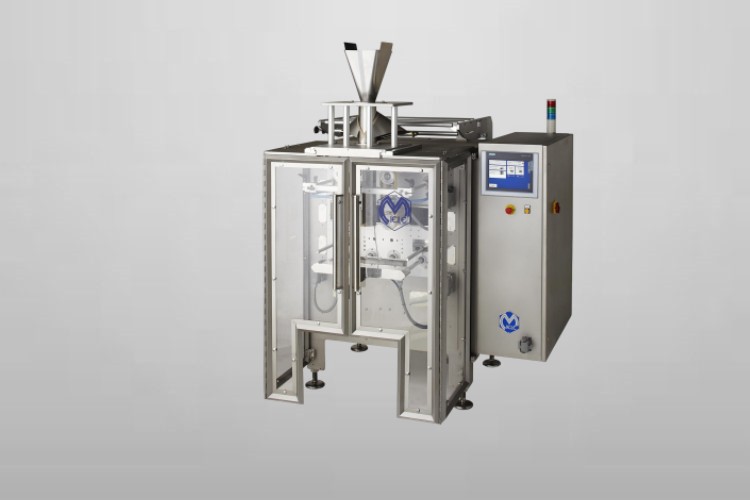 Olimpia 4000 Simotion Vertical Packaging Machine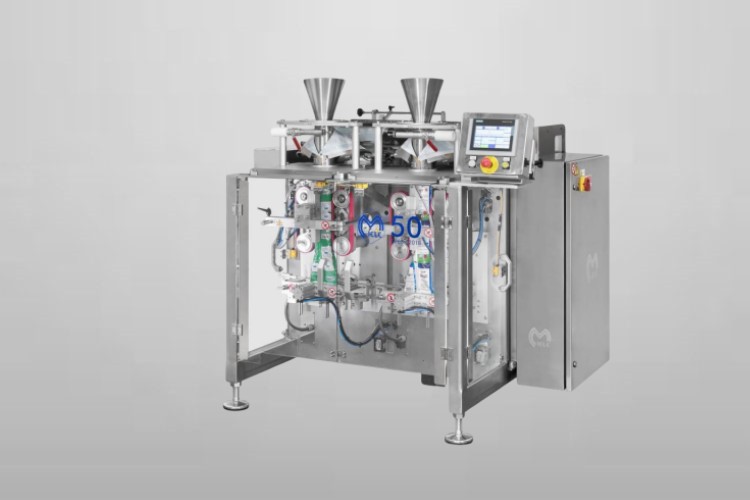 Euro Twin Vertical Packaging Machine
Miele provides various series and models of vertical packaging machines,these machines are made of high end AISI 304 stainless steel,so they are hard and durable.These machine can pack products in a pretty high speed which can reach 150 bags per minute,besides,they are easy to operate,practical for many industries.
Miele has accumulated 57 years experience since its foundation,it has designed and manufactured quantities of packaging machines for customers who come from all over the world,the quality is guaranteed.
Miele is specialized in the construction of automated machines for packaging food products, chemicals and pharmaceuticals,vertical packaging machine is the ace product of this company,you can trust its performance.
Miele insists of customer orientation principle,it regards customers'satisfaction as its final goal,and makes efforts for it,the company respect customers'opinions,to provide multi-functional packaging machines in a competitive price.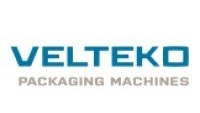 Company Background & Information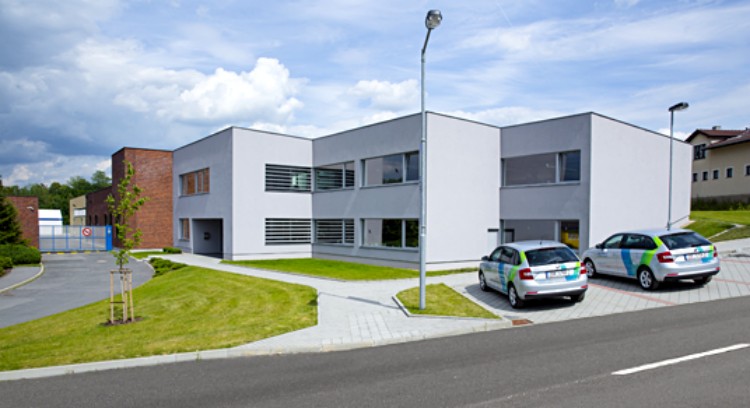 Velteko was founded in the early 1991,it is a stable developing packaging machine manufacturing company,it has established cooperation with many famous international companies,the company provides high technical and effective packaging solutions and packaging equipment for customers,and gains many customers' satisfaction.
Key Products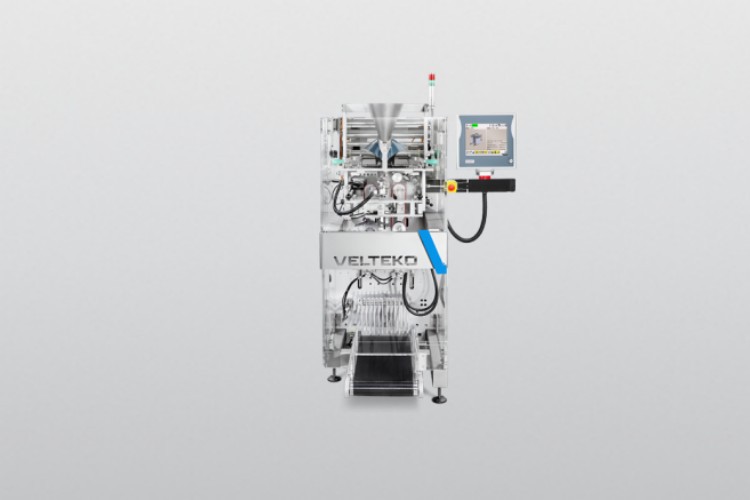 SLIM-280 Vertical Packaging Machine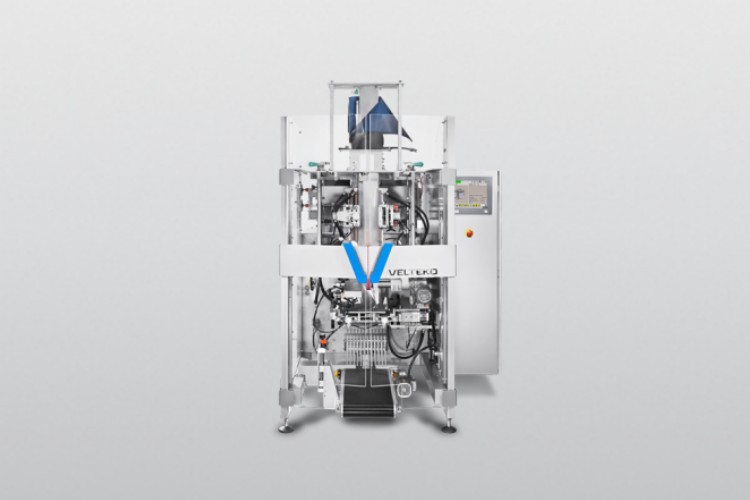 VERSATILE-280 Vertical Packaging Machine
The vertical packaging machines of Velteko are designed compact and reasonable,they are equipped with the newest technologies of Velteko,they are useful packaging device for industries in a long term.These machines have super fast speed and they are versatile,can adapt to the changing market demand.

As is mentioned,Velteko has established cooperation with many international companies,because of this,the company has abundant resources and strong technical support,so,of course it can provide high level packaging machines.
Velteko provides flexible and customized packaging solutions for customers,the company takes importance of customers'real requirements,and come up with the most effective and reliable solutions.
One thing is different from other packaging machine manufacturers,Velteko's staffs will provides immediate online analysis for your machine,for the purpose to let it always keeps a good condition.
Conclusion
After learning the top 10 global vertical packaging machine manufacturers,do you have a choice now?These manufacturers are all outstanding and excellent,they can help you a lot in your business,if you still feel it's difficult to make a decision,you can contact us to get some suggestions,hope you can find a satisfied machine finally.
Don't forget to share this post!
Tell us your raw material and project budget to get quotations within 24 hours.
WhatsApp Us: +86 181 7101 8586
Want to get Best Price Vertical Packaging Machine from China?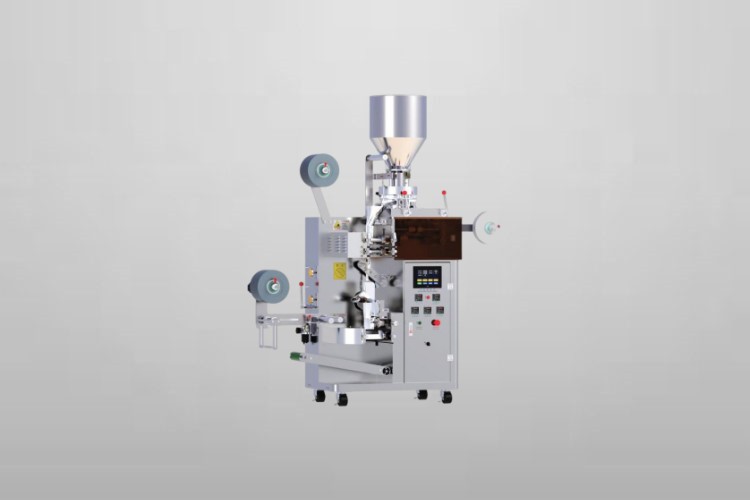 Tell us your material or budget, we'll reply you ASAP within 24 hours!