Top 10 Global Vacuum Packaging Machine Manufactures: The Ultimate Guide In 2023
With the continuous improvement of food preservation technology, food vacuum packaging machines are also constantly developing. Packaged food can be prevented mildew with good quality, freshness and a prolonged storage period. Have you ever heard of the famous manufacturers of vacuum packaging machines in the world?
If you haven't, let's take a look at the world's famous vacuum packaging machine manufacturers together!
Top 10 manufacturers of vacuum packaging machines in the world
A vacuum Packaging Machine is a special machine that can put food into packaging bags. The machine will first extract the air from the bag. When the packaging bag reaches the vacuum level set by the machine, the sealing process is completed. In this way, the food will be completely and safely packaged.
Here is the top list of manufacturers:
| | | |
| --- | --- | --- |
| RANK | MANUFACTURES OF VACUUM PACKAGING MACHINE | HEADQUARTERS |
| 1 | MULTIVAC | Germany |
| 2 | Italian Pack | Italy |
| 3 | VALKO | Italy |
| 4 | ALLPACK | China |
| 5 | Henkelman | Netherlands |
| 6 | AMAC Technologies | USA |
| 7 | ULMA Packaging | Spain |
| 8 | Henkovac | Netherlands |
| 9 | FURUKAWA MFG | Japan |
| 10 | Supervac | USA |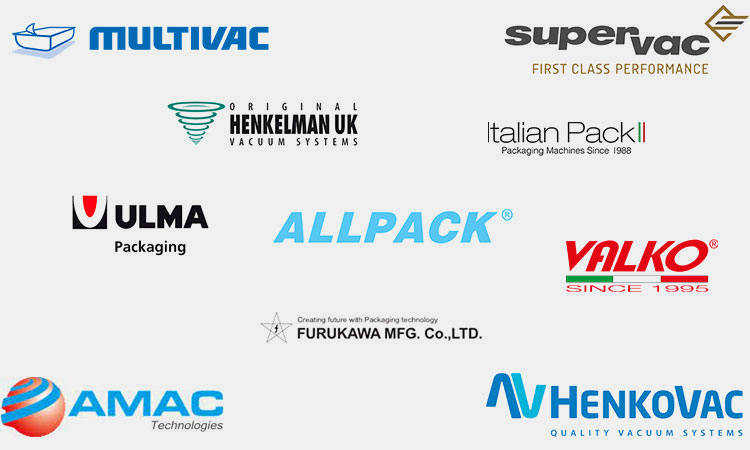 Company Background & Information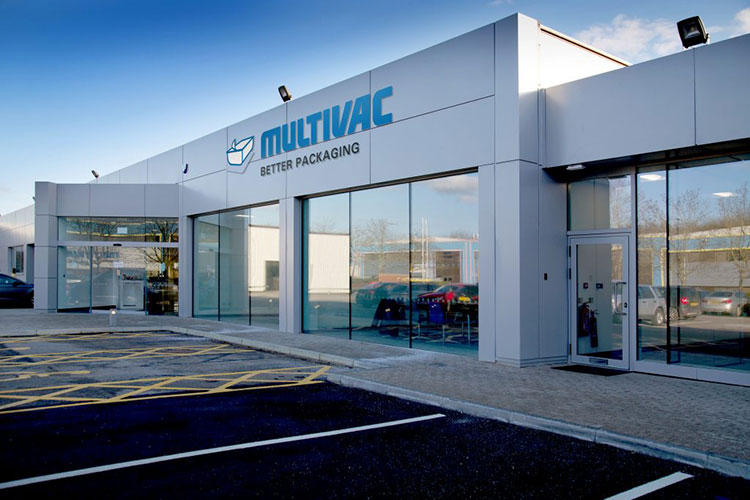 Multivac is one of the world's leading suppliers of packaging solutions for a wide variety of foods, life science and healthcare products, as well as consumer and industrial goods. It was founded in 1961 by Sepp Haggenmülle with Hermann Keil. Their portfolio covers virtually all requirements in terms of packaging design, performance and resource efficiency. It encompasses an extensive range of packaging technologies, automation solutions, and labeling and quality control systems.
Key Products
Free-standing Chamber Machines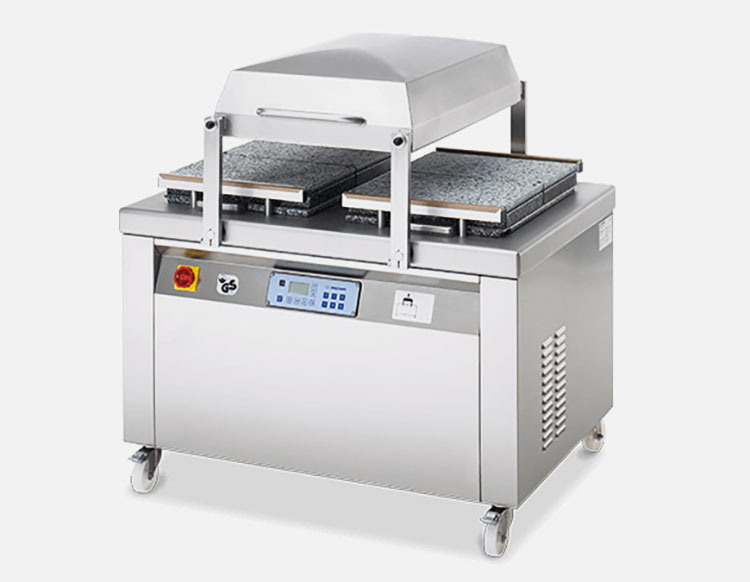 Double Chamber Machines
High level of flexibility and pack quality
Robust and durable design
Efficient use of energy and packaging materials
As a leading manufacturer of tray sealers, they focus primarily on customers. Each machine is designed individually to your specific requirements as regards the product and tray.
MULTIVAC tray sealers are characterized by maximum output at minimum use of resources, and they also provide optimum utilization of the available production space.
They are efficient, flexible, durable and particularly cost-effective as regards investment and operating costs.
All the models can be easily integrated into automated lines, and their small footprint has a particularly positive impact.
Company Background & Information
Italian Pack was established in 1988, in Northern Italy, and is a leading manufacturer of tray sealing, vacuum packing and lidding machinery. They have taken the industry to the next level in precision and control. Specializing in MAP machines, which can be used for skin packing as well as standard tray packing whilst keeping the pricing of the machines extremely competitive has led Italian Pack to become one the leading manufacturers in the industry.
Key Products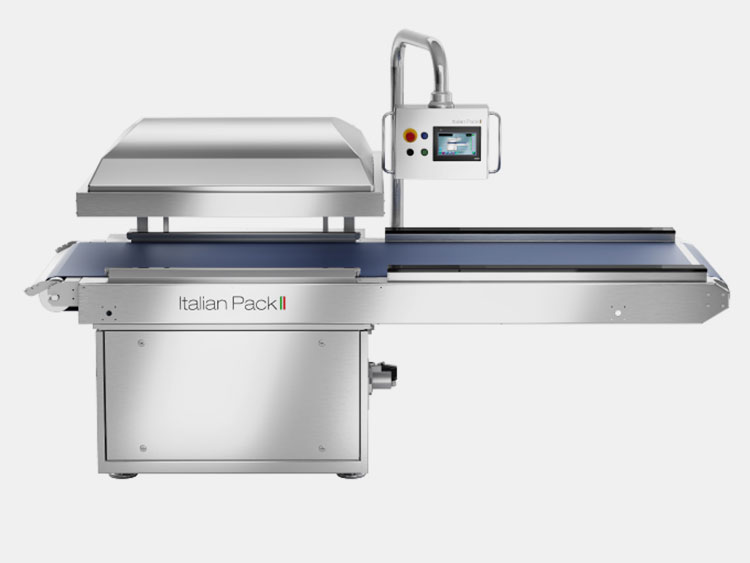 Atlantis 1350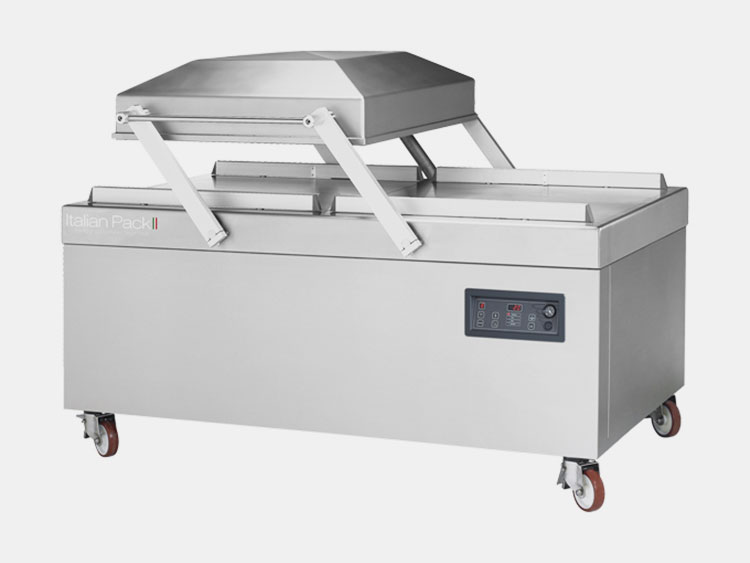 Atlantis Duetto 2-300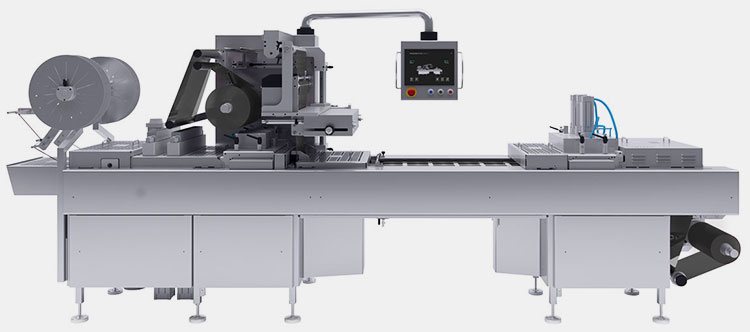 Torpedo 2000
Removable sealing bars with double seal or seal & cut off.
New electronic panel with 10 programs.
Single sheet pressed vacuum chambers for easy cleaning.
With acquired experience over 30 years in the business and a wide range of highly-reliable packaging machines, Italian Pack prides itself on providing its clients with packaging solutions that meet even the most stringent market requirements for freshness and hygiene.
Constant investment in research and the utmost trust in our machines have enabled Italian Pack to successfully meet and exceed growth expectations with an efficient, competent commercial network in every corner of the world.
Company Background & Information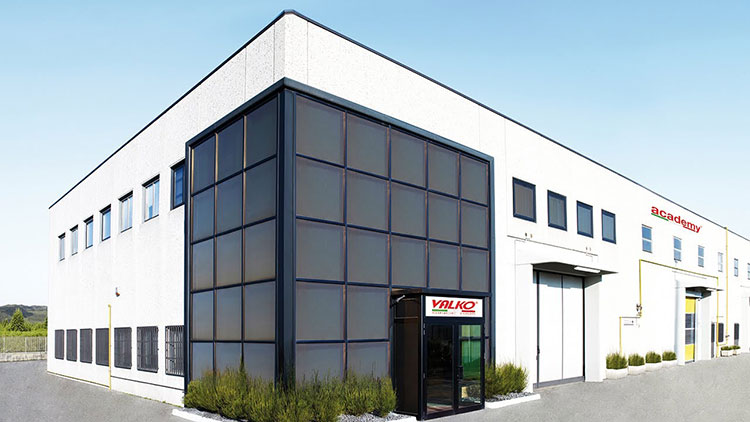 VALKO, founded in 1995 in Italy, is a leader for more than 25 years in professional vacuum packaging and vacuum cooking equipment and offers a wide range of vacuum sealers and a technologically advanced range of Sous Vide cooking appliances. They also supply reliable assistance to customers and do provide accessories and disposables for all machines, such as vacuum bags, packaging trays, and films in different types and sizes.
Key Products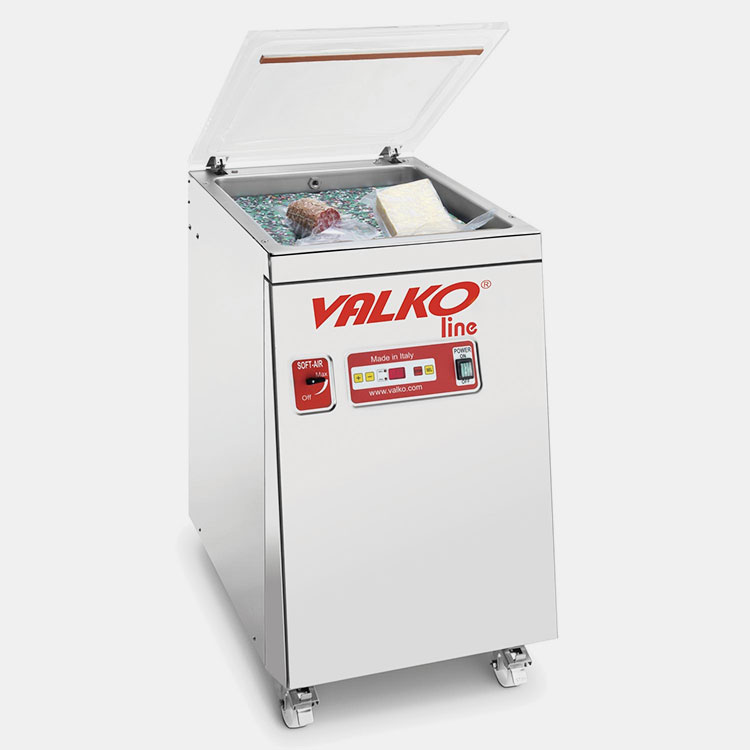 VALKO LINE 25/415 MOB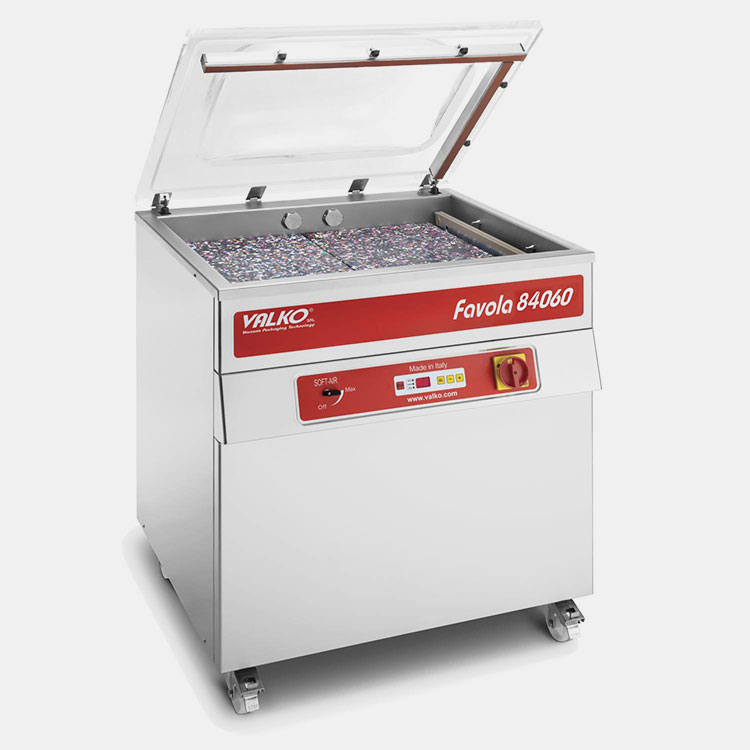 FAVOLA 84060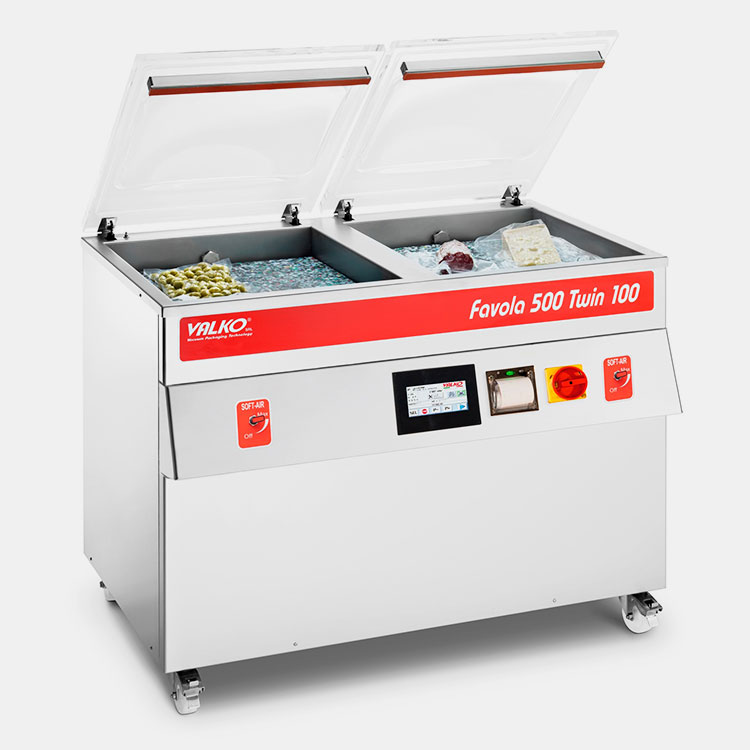 FAVOLA 500 TWIN 100 SL
Suitable for big butcheries, large-scale distributors, labs
2 L shape sealing bars with sealing wire and waste trimming
Digital, stainless steel made, set of volume reducers included
Technology, production, and distribution on-site: these are their strengths.
The flexibility required by today's market is the stimulus for offering you the best possible solutions.
As an industrial manufacturing company, they focus on sustainable quality-from raw materials used in production to new technologies for everyday use in the kitchen.
Company Background & Information
ALLPACK is a professional packaging equipment manufacturer with 11 years of experience in packing machine labeling, and they focus on round bottles. The company covers a range of production areas like Carton Packaging, Sealing, Strapping, Vacuum Packaging, Capping Packaging, Labeling, Pharma Machinery, Coding, and Marking machines, and so on. They can solve & support your packaging equipment challenges, so you can grow your business.
Key Products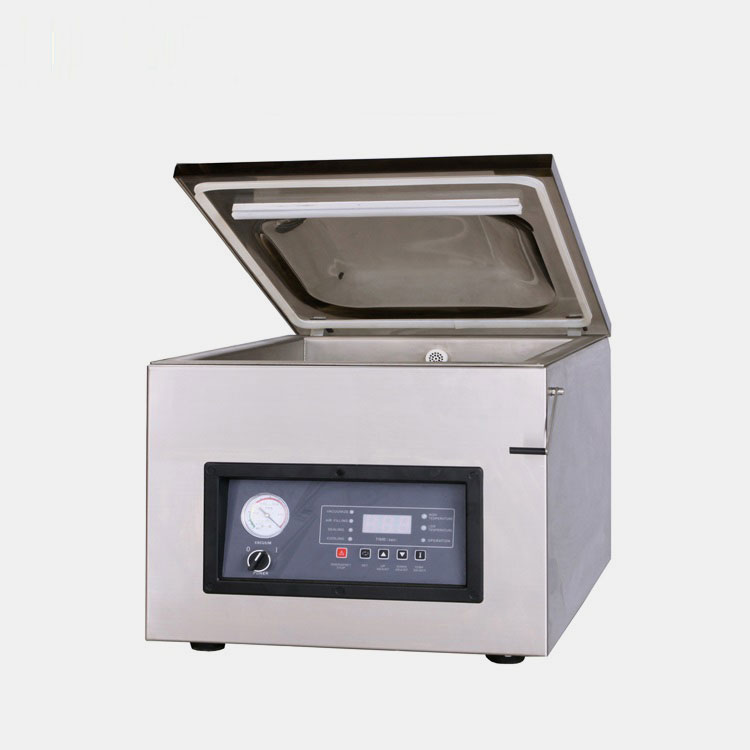 DZ-500-T Single Chamber Vacuum Packaging Machine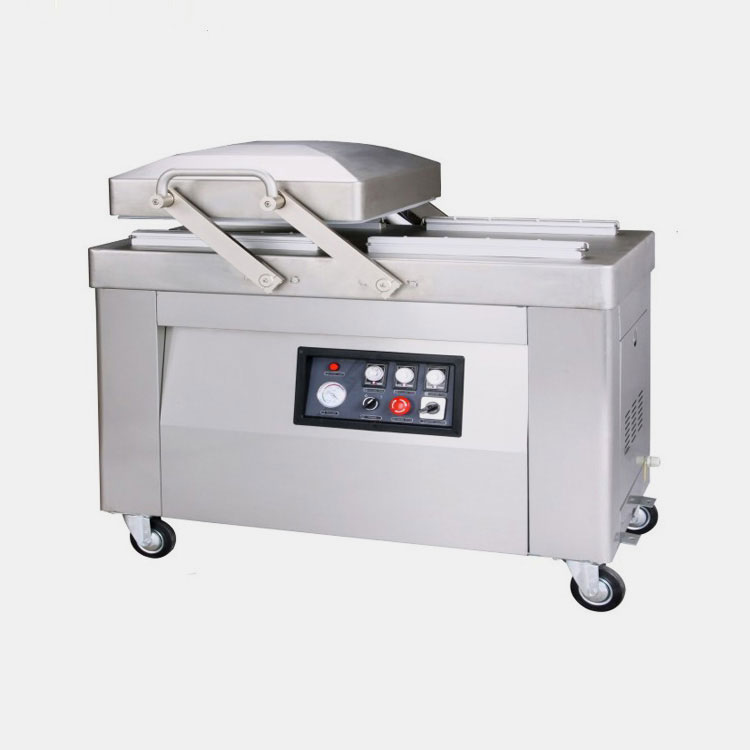 HVC-410S/2B Double Chamber Vacuum Machine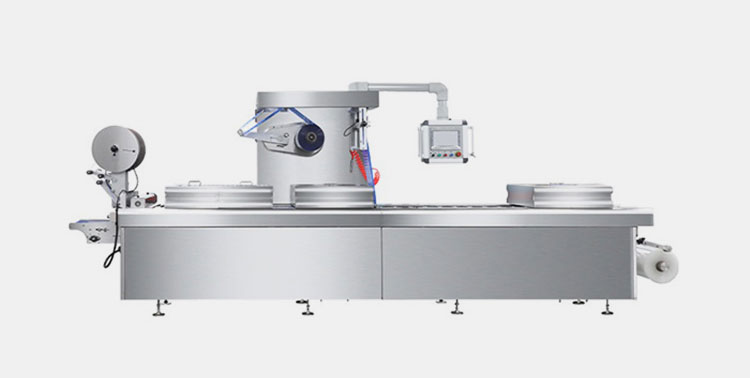 HVR-320A Thermoforming Machine
Widely used to skin pack the products like kinds of snacks, meat, medical products, hardware, medical equipment, etc.
Adopts removable molds which enable the single machine to meet different sizes of molds.
Equips with recycling device for waste film and ensures a healthy environment.
With service of free shipping and return service, a money-back guarantee, Online support 24/7, and secure payment.
Provide massive and professional machinery and equipment. Various machines can provide different models to meet your different professional needs.
With the complete shop and return policies to meet your unsuitable machine needs. Responsible for the entire shipping and delivery procedures and procedures, and deliver it to your home or company with peace of mind.
Responsible for all after-sales problems. Provide you with a safe, secure, and trustworthy environment.
Company Background & Information
Henkelman is a Dutch manufacturer of professional vacuum sealers. They work with a nationwide exclusive and extensive network of reps and dealers. Their focus is on offering value for money, on fast delivery times, and on the efficiency of their service. Their leading position in the field of vacuum technology sets us apart from the competition with the largest and most varied range of solutions for the vacuum packaging of food and other products.
Key Products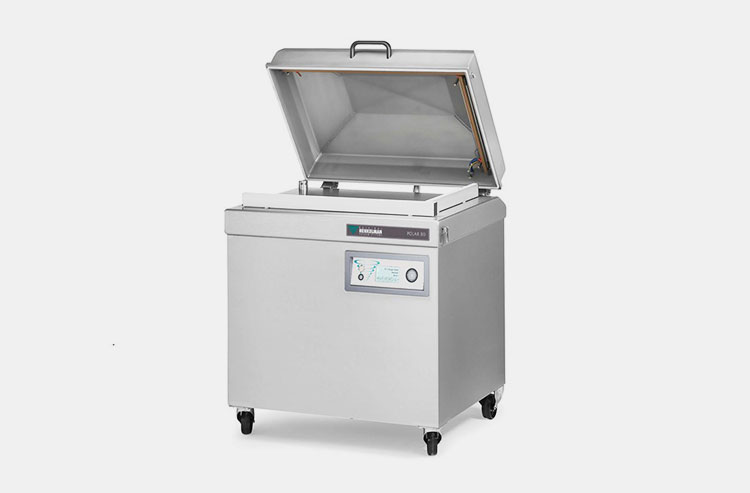 Polar 80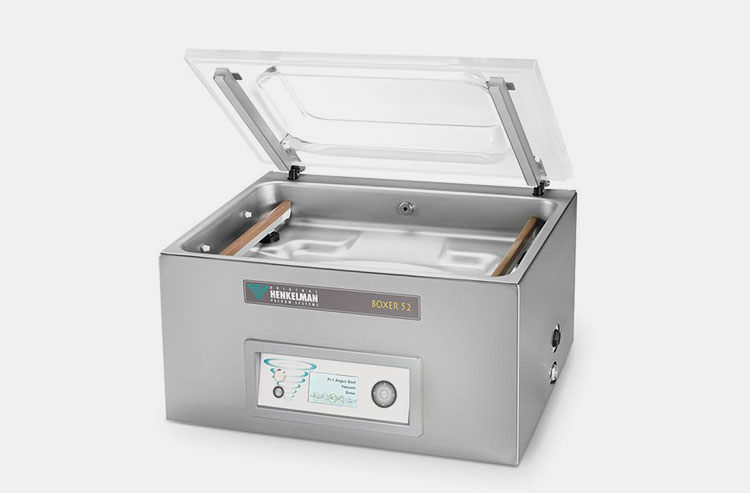 Boxer 52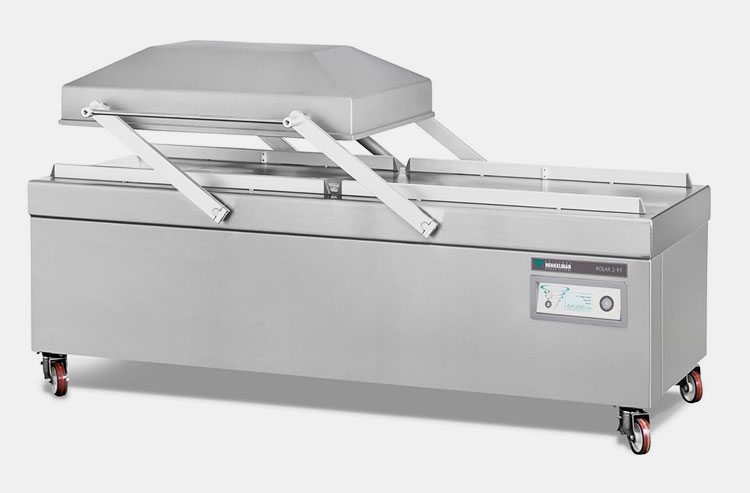 Polar 2-95
Improved ergonomics
Optimal production output
Guaranteed operational safety
Competitive pricing
Fast delivery times
Competitive pricing
Quality brand
Complete range of machines
Full support in marketing and sales
3 years warranty on parts, 1 year on labor
Company Background & Information
AMAC Technologies has been the leading brand of Vacuum Packaging Machines for over 40 years. AMAC machines are a unique culmination of ingenuity, and decades of experience serving the Food, Medical, Electronic & Non-food industries. AMAC's experience and understanding of the specific vacuum and flexible packaging needs of these industries have resulted in a comprehensive line of application-focused manual and automatic machines and systems for vacuum packaging.
Key Products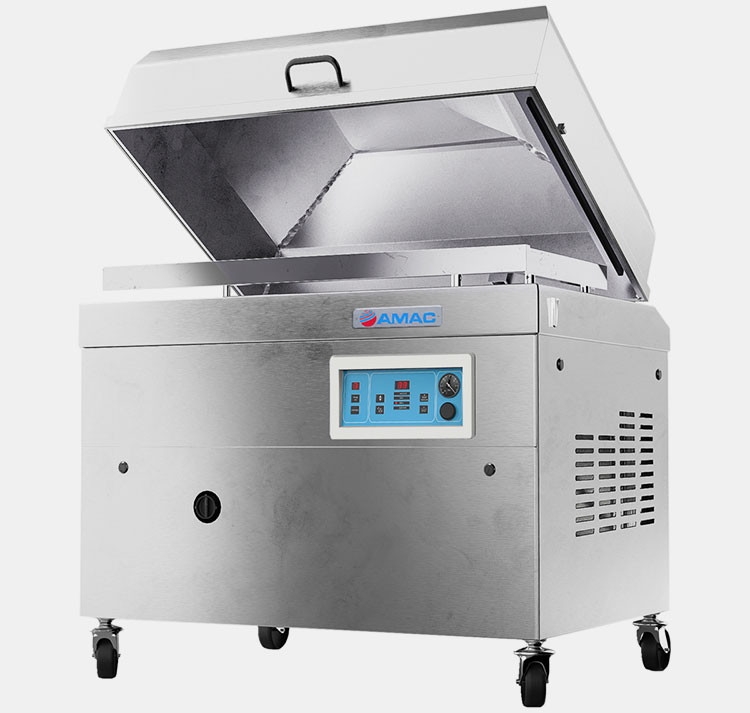 M-430F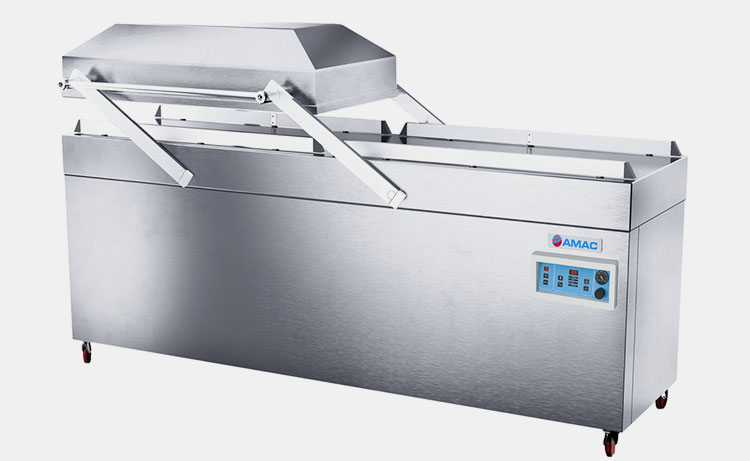 M2-430F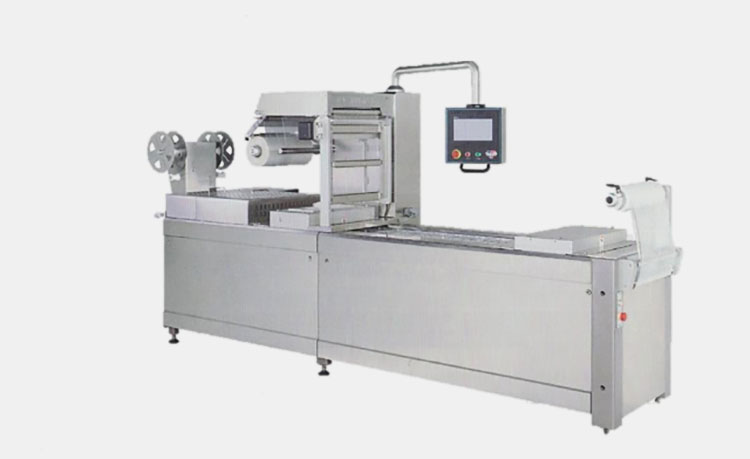 THERMOFORMING VACUUM SYSTEM
High volume production demand
Flexible for Various Size Products
Totally made of stainless steel
Optimal hygiene with a hermetic seal for longer shelf life
Engineering expertise to innovate, design, produce and distribute a comprehensive range of professional vacuum packaging and flexible packaging machinery.
Attention to customers' packaging needs.
Along with extensive engineering, administration, financial, and marketing resources.
Company Background & Information
ULMA Packaging was founded in 1961 and belongs to the Ulma Group. Since 1961 they have been designing and developing packaging products and services and innovating to provide solutions that meet our customers' needs. Their global vision is supported by a network of 7 offices and 20 subsidiaries, allowing them to provide a local service. They also have a network of local distributors who cover over 130 countries.
Key Products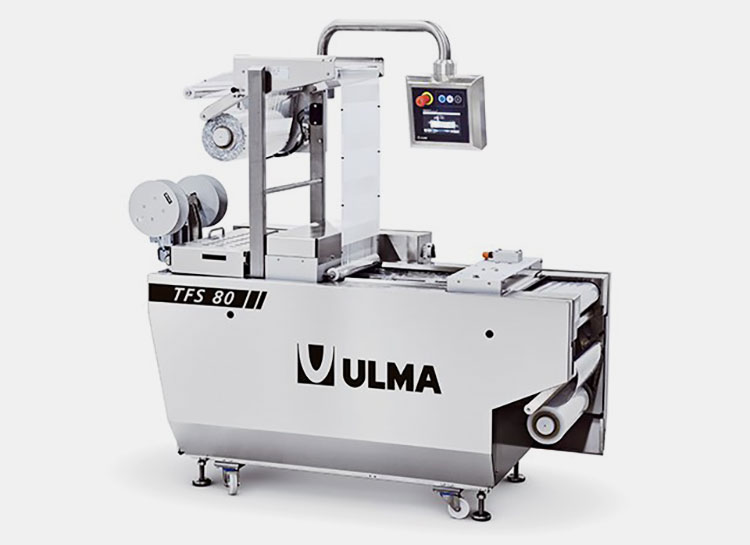 TFS80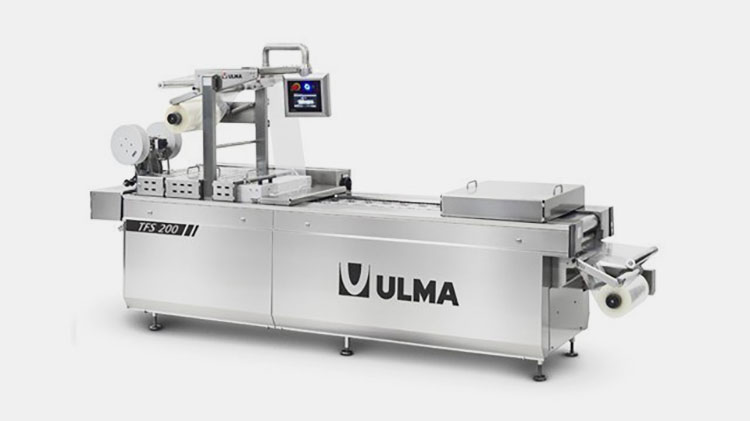 TFS200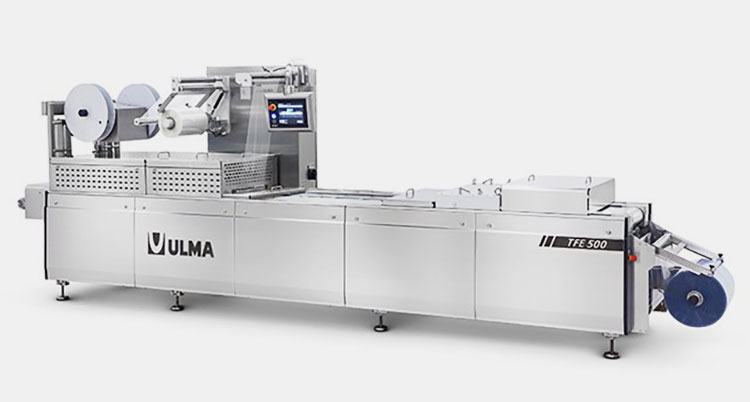 TFE500
Access protection with 3 permission levels.
Ethernet interface.
Remote view and control system same as the one available in the HMI at the machine.
Display of current rate. Cycle optimization tools based on time monitoring of each station.
They are part of the ULMA Industrial Group, a diversified business group with over 4,000 people spread across 9 businesses.
They offer the widest range of machines and applications available on the market, including Flow Pack (HFFS), Thermoforming, Tray sealing, Vertical (VFFS), Shrink Wrapping, and Stretch Film packaging technologies.
With 60,000+ machines on the market.
Presenting in 130+ countries.
There are 24 countries with a direct presence.
Company Background & Information
Henkovac is based in The Netherlands and is one of the inventors of the vacuum packaging machine. Henkovac combines almost 70 years of experience with craftsmanship, state-of-the-art design, and manufacturing technology. This ensures that all Henkovac machines are innovative and reliable while complying with the highest quality standards.
Key Products
Tabletop T2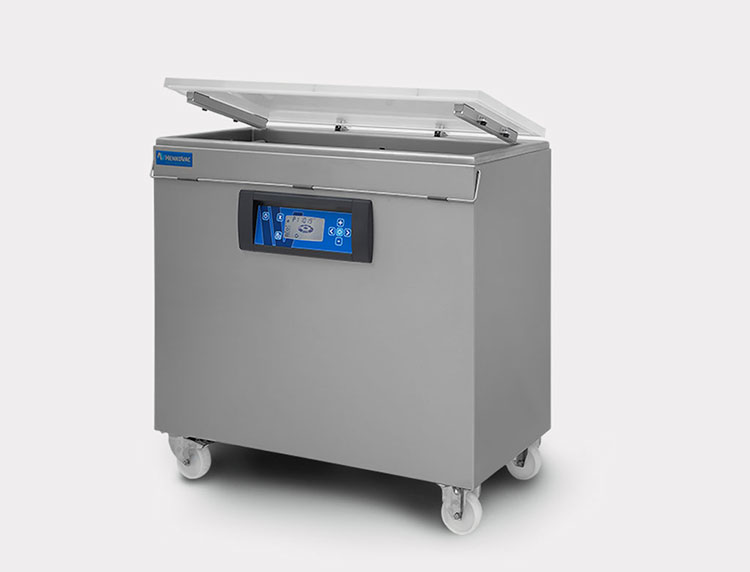 Mobile M3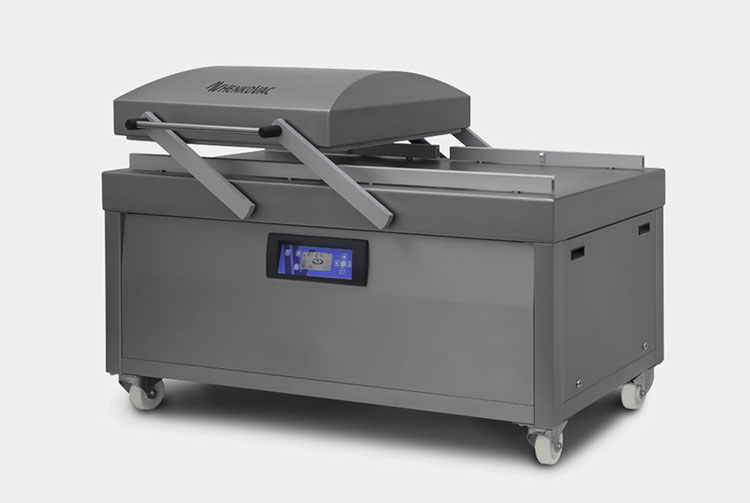 Double Chamber D3
High-quality Busch vacuum pump
Deep-drawn vacuum chamber
Maintenance-friendly construction
Henkovac vacuum packaging machines are distributed in more than 80 countries and are one of the world's leading brands of vacuum packaging machines.
The local presence of a network of Henkovac dealers guarantees fast service, the availability of spare parts, and tailor-made advice.
They always aim to supply best-in-class machines for very competitive prices because they use only quality materials to build durable, reliable, and long-lasting equipment.
The work is carried out by a dedicated team of people, guaranteeing our customers a well-balanced mix of quality and value for money.
Company Background & Information
FURUKAWA MFG was founded by Takao Furukawa in 1946. They are the leading manufacturers of Vacuum Packaging Machines, Automatic Filling-sealing Machines, Tray Sealing Machines, Automatic Sterilizing-cooling-drying machines, Various Food Packaging Machines, and Related Equipment, Various Industrial/Medical/Pharmaceutical Packaging Machine and Related Equipment and so on.
Key Products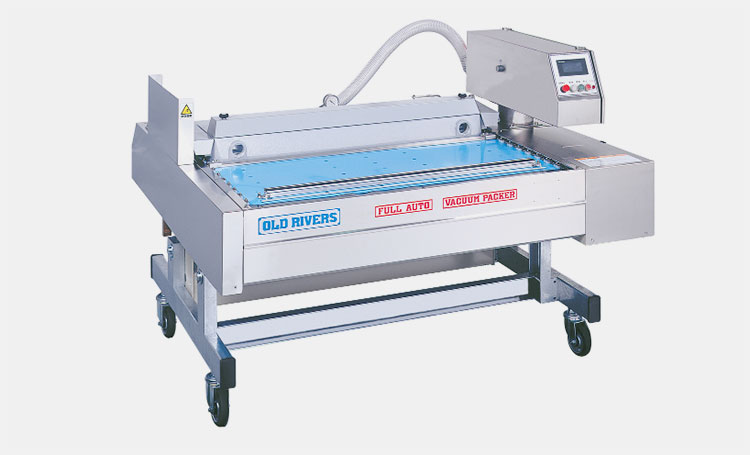 FVB-UX-500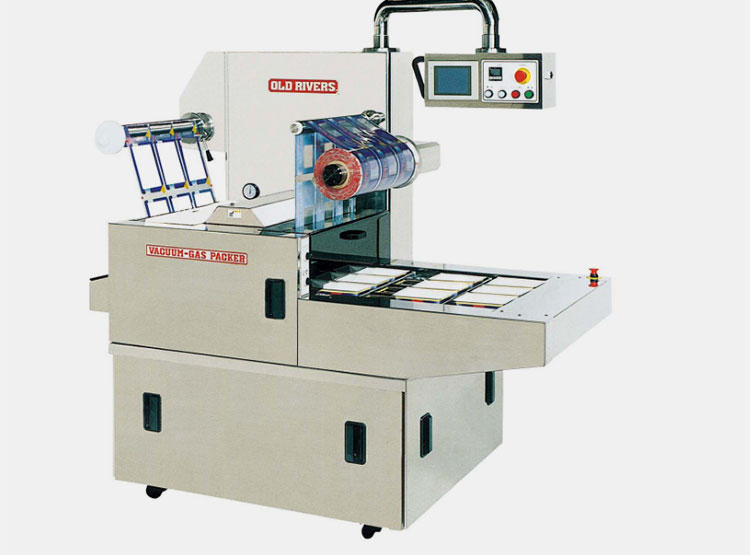 FTG-300SF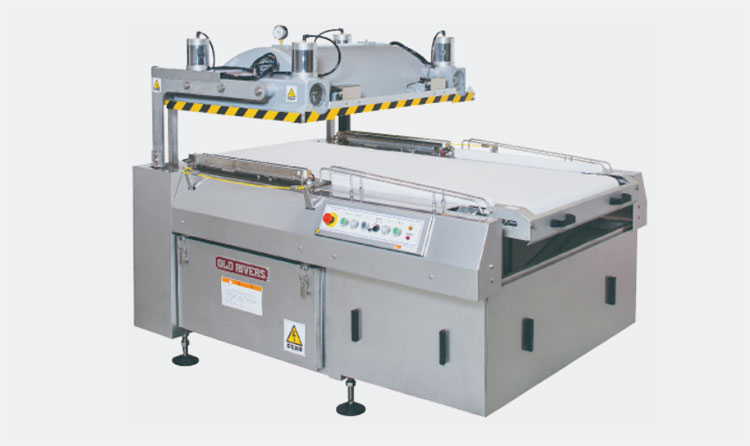 FVM
The stainless net is provided inside the vacuum chamber.
The machine can be operated manually and automatically.
R-type or L-type can be selected from the line in the plant.
They provide a service system with integrated sales, design and manufacturing.
As a specialized manufacturer, they provide products that maximize customers' requests.
They prepare multiple options to realize maximize customer requests.
They have acquired ISO 9001 which is the international standard for quality assurance.
Company Background & Information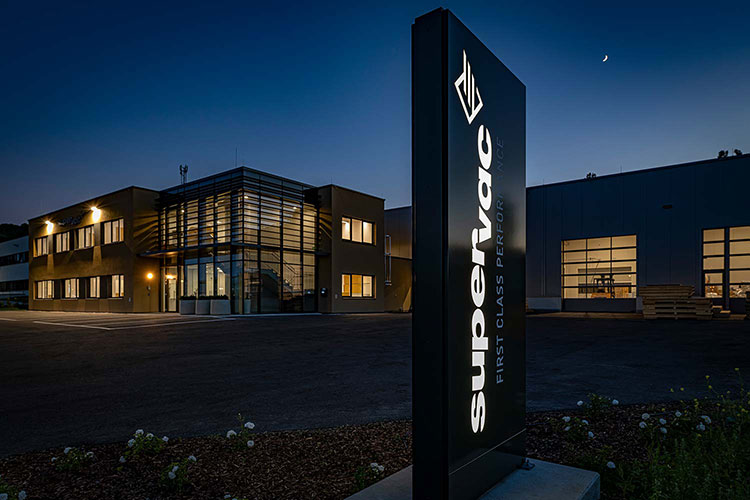 SUPERVAC has been offering complete solutions for vacuum packaging from one single source: As one of the leading companies for vacuum packaging machines, today they stand for the pioneering development and manufacture of machines and their automation for more than 55 years. With state-of-the-art technologies and sustainable service & support, they make it possible for you as their customer to be competitive and successful.
Key Products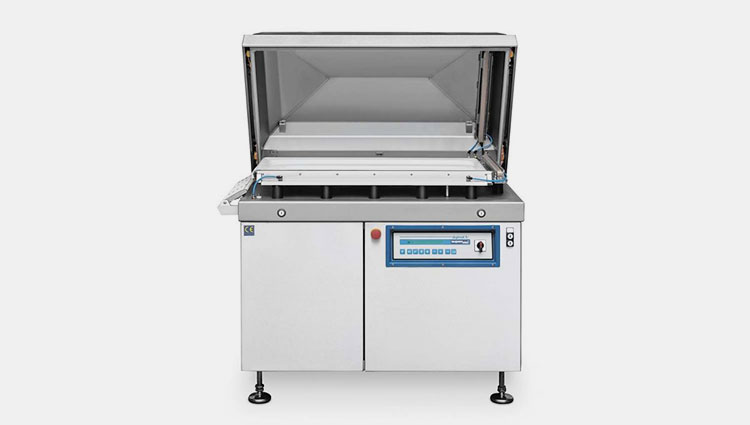 GK 195 B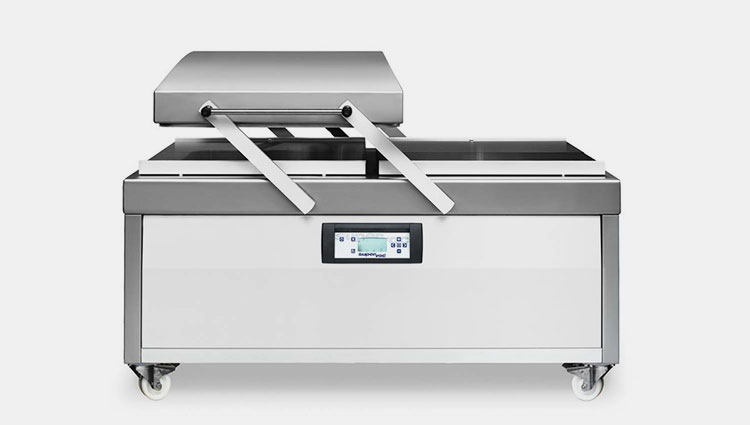 GK 255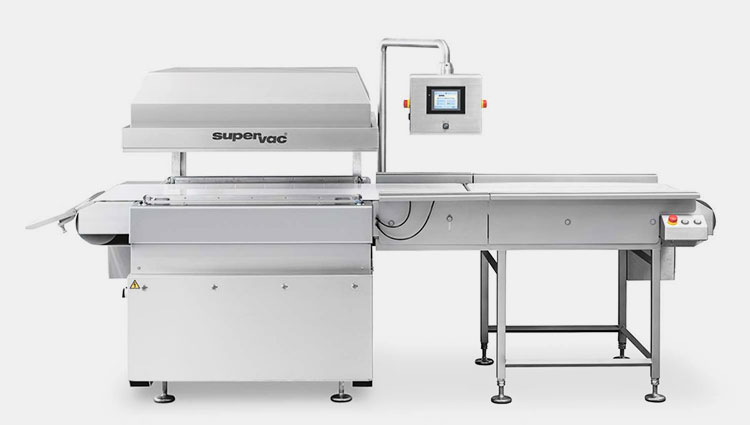 GK 800 B SOFT SERIES
Various options available for a perfect cut of protruding bag material
Several sealing bar heights to adjust to the product
Touchscreen for simple and clear operation
Various heights in the vacuum chamber for optimal adjustment to the product
The leading market position of SUPERVAC as a manufacturer of complete solutions for vacuum packaging is based on three cornerstones: a long-term perspective, focus, and quality.
They offer efficient overall solutions, consisting of vacuum packaging machines, shrinking, cooling, and drying equipment, filling aids, solutions for fully automatic bag filling, service and training.
Conclusion
After knowing all the world's top Vacuum Packaging Machine manufacturers, you may know how to choose the right and suitable Vacuum Packaging Machine for yourself. If there are more types of machines you want to know about or you have more questions about these Vacuum Packaging Machines, you are welcome to consult us anytime.
Don't forget to share this post!
CONTACT US
Tell us your raw material and project budget to get quotations within 24 hours.
WhatsApp Us: +86 181 7101 8586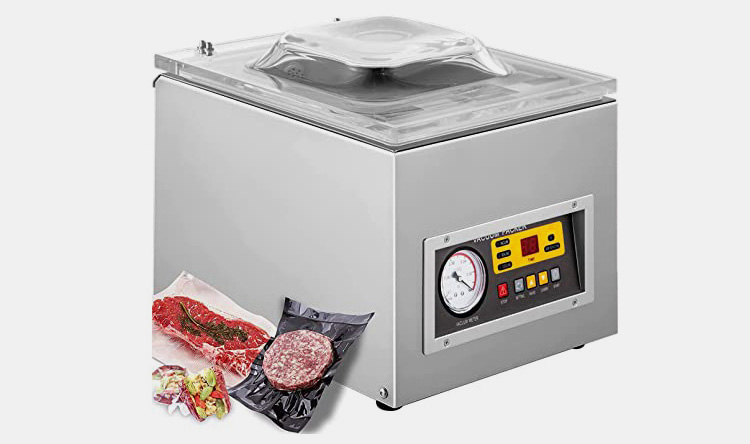 Tell us your material or budget, we'll reply you ASAP within 24 hours