Top 10 Global Tray Sealing Machine Manufacturers: The Best Guide in 2023
When you go to the supermarket, have you noticed that fresh vegetables, fruits, meat, or ready-to-eat food are packaged in different containers? This is the wide application of tray sealing machines. Thanks to tray sealing machines, fresh food can be packaged and stored more easily and safely. However, have you learned before who are the top tray sealing machine manufacturers in the world?
Now, let's explore the world's top tray sealing manufacturers together!
Top 10 manufacturers of tray sealing machines in the world
The tray sealing machine is also called a tray sealer that allows manual controlling or automatic controlling for sealing trays of varying sizes, materials, and depths with high quality.
Here is the top list of manufacturers:
| | | |
| --- | --- | --- |
| RANK | MANUFACTURES OF TRAY SEALING MACHINE | HEADQUARTERS |
| 1 | Multivac | Germany |
| 2 | Tecnovac | Italy |
| 3 | Italian Pack | Italy |
| 4 | Allpack | China |
| 5 | Webomatic | Germany |
| 6 | Ulma Packaging | Spain |
| 7 | Ossid | USA |
| 8 | VALKO | Italy |
| 9 | Form Plastics | USA |
| 10 | Scandivac | Latvia |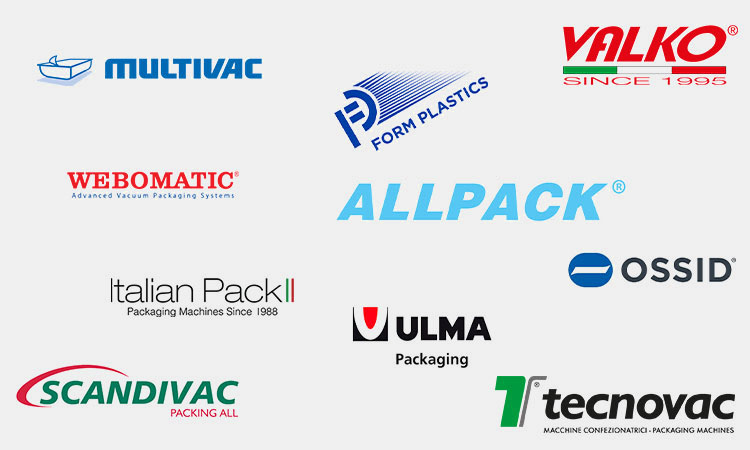 Company Background & Information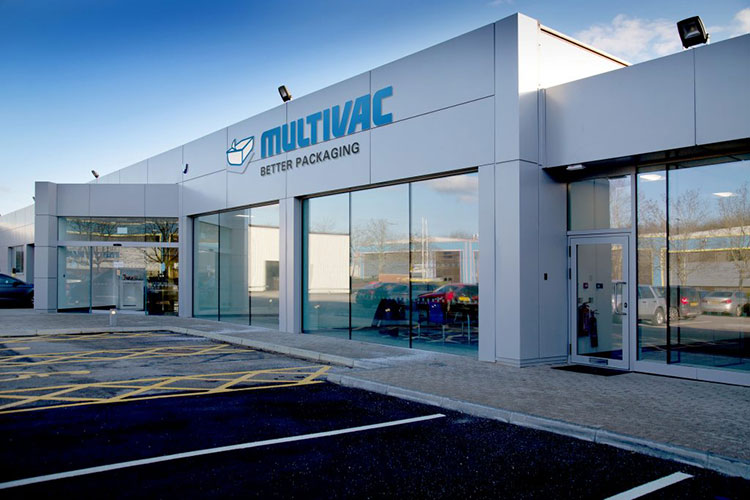 Multivac is one of the world's leading suppliers of packaging solutions for a wide variety of foods, life science, and healthcare products, as well as consumer and industrial goods. It was founded in 1961 by Sepp Haggenmülle with Hermann Keil. Their portfolio covers virtually all requirements in terms of packaging design, performance, and resource efficiency. It encompasses an extensive range of packaging technologies, automation solutions, and labeling and quality control systems.
Key Products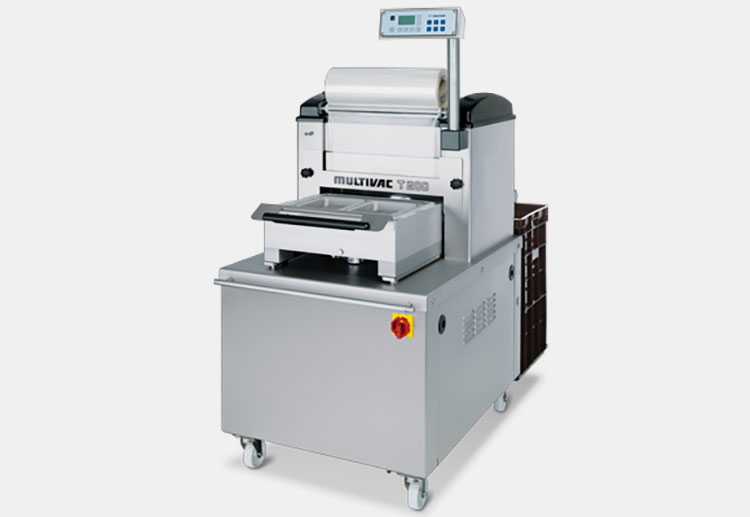 Tray Sealer T200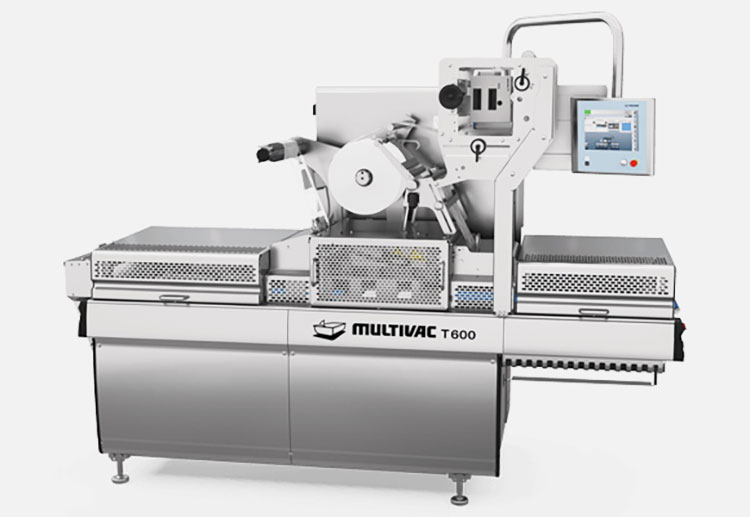 Compact Automatic Tray Sealers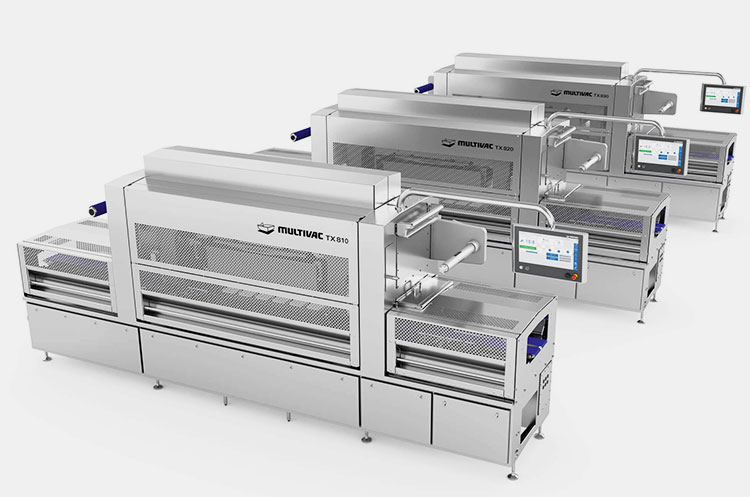 TX Tray Sealer
The TX tray sealer covers a wide spectrum of food packaging applications, ranging from fruit and vegetables to meat, sausage, fish, poultry, and dairy products and right up to ready meals of all types.
As a leading manufacturer of tray sealers, they focus primarily on customers. Each machine is designed individually to your specific requirements as regards the product and tray.
MULTIVAC tray sealers are characterized by maximum output at minimum use of resources, and they also provide optimum utilization of the available production space.
They are efficient, flexible, durable, and particularly cost-effective as regards investment and operating costs.
All the models can be easily integrated into automated lines, and their small footprint has a particularly positive impact.

Company Background & Information
Tecnovac was established in 1988 and began manufacturing packaging machines for food products. Over time it managed to carve out an important role in the packaging world, producing all-around packaging machines for a wide range of products including food, industrial, and pharmaceutical products. Offering a wide range of modern innovative machines, Tecnovac designs and manufactures packaging machines in accordance with the highest quality standards.
Key Products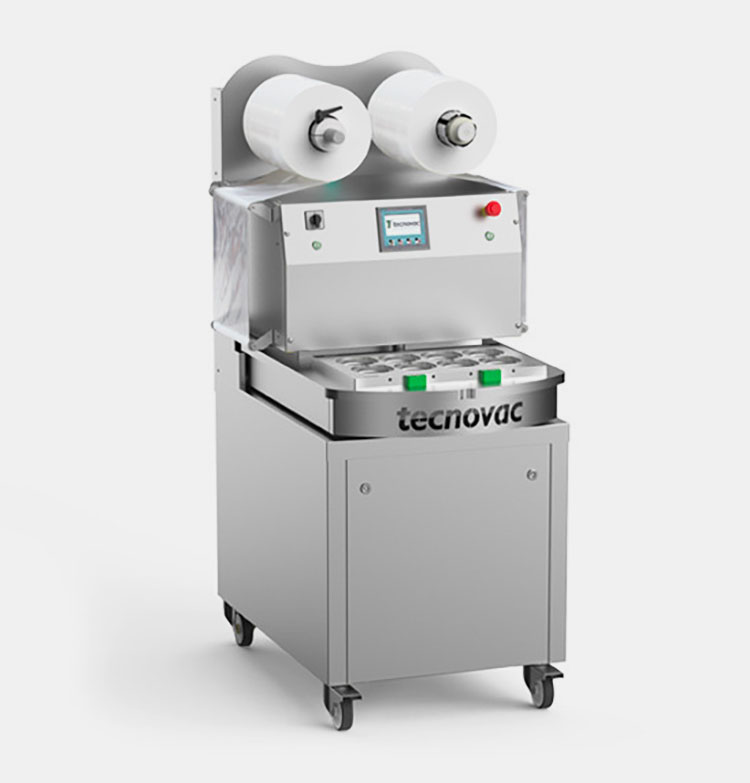 Olympia PRO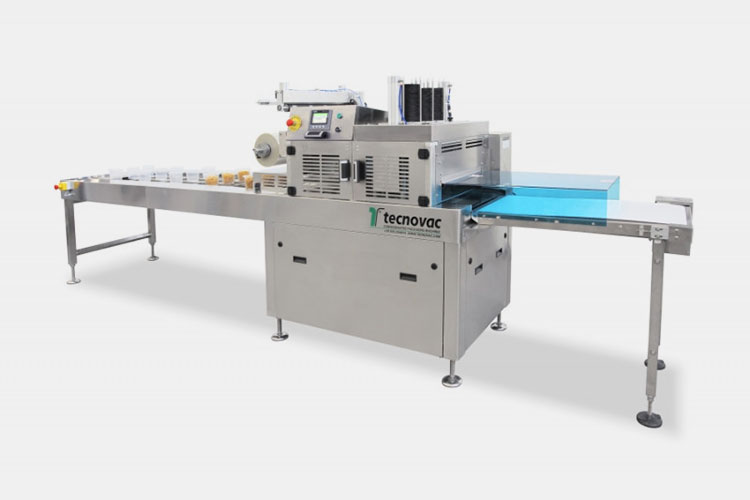 Athena LID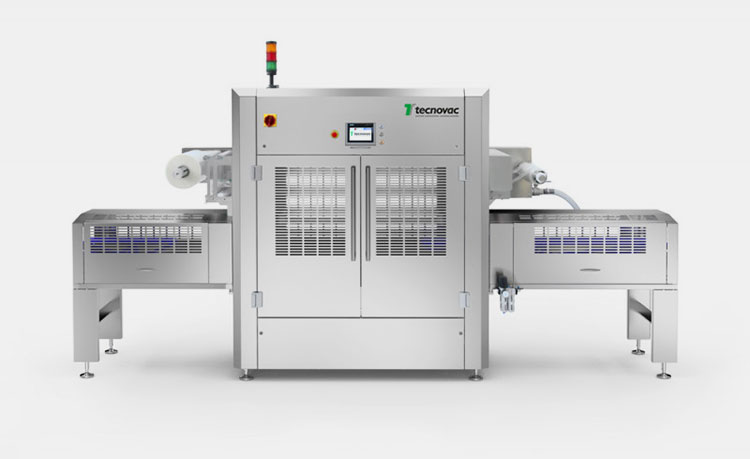 Orion Maxi
It contains all of the best technologies stemming from 30 years of research and development.
Orion Maxi includes an integral separation of the bottom chamber handling system.
High customer satisfaction is the best proof of their reliability;
They are a dependable company, working rigorously to meet delivery times and thus earn the respect and loyalty of customers.
A wealth of solid and well-structured expertise enables them to complete increasingly complex and highly flexible projects, in the name of functionality and quality excellence.

Company Background & Information
Italian Pack was established in 1988, in Northern Italy, and is a leading manufacturer of tray sealing, vacuum packing, and lidding machinery. They have taken the industry to the next level in precision and control. Specializing in MAP machines, which can be used for skin packing as well as standard tray packing whilst keeping the pricing of the machines extremely competitive has led Italian Pack to become one the leading manufacturers in the industry.
Key Products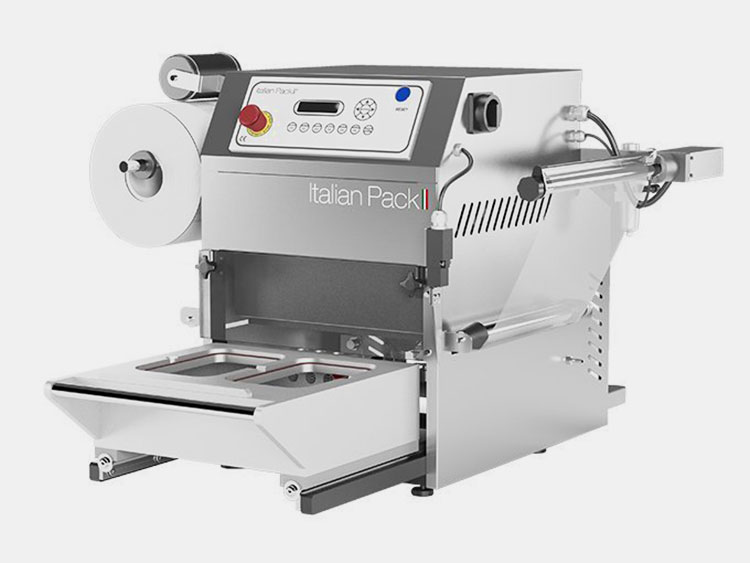 Oceania Mini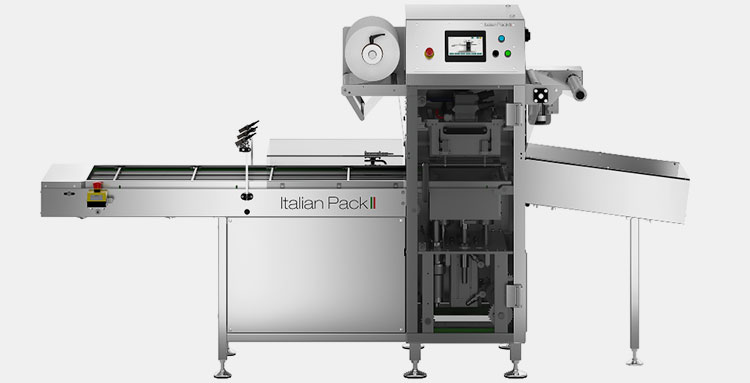 Perseus

Polaris
It is highly versatile and customizable and can accommodate different numbers of dies to satisfy customers' requirements.
With acquired experience over 30 years in the business and a wide range of highly-reliable packaging machines, Italian Pack prides itself on providing its clients with packaging solutions that meet even the most stringent market requirements for freshness and hygiene.
Constant investment in research and the utmost trust in our machines have enabled Italian Pack to successfully meet and exceed growth expectations with an efficient, competent commercial network in every corner of the world.


Company Background & Information
ALLPACK is a professional packaging equipment manufacturer with 11 years of experience in packing machine labeling, and they focus on round bottles. The company covers a range of production areas like Carton Packaging, Sealing, Strapping, Vacuum Packaging, Capping Packaging, Labeling, Pharma Machinery, Coding, and Marking machines, and so on. They can solve & support your packaging equipment challenges, so you can grow your business.
Key Products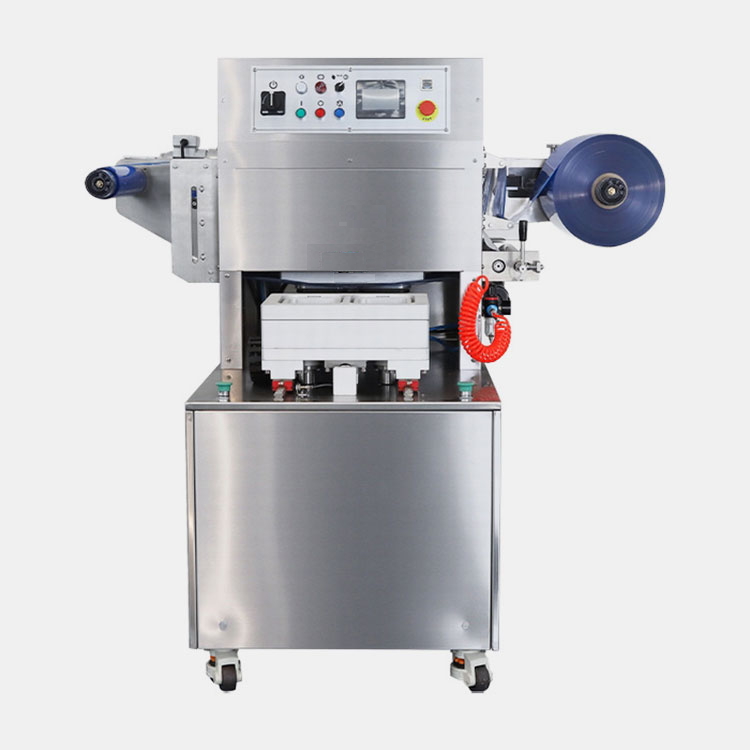 HVT-450M Tray Vacuum Gas flushing Packaging Machine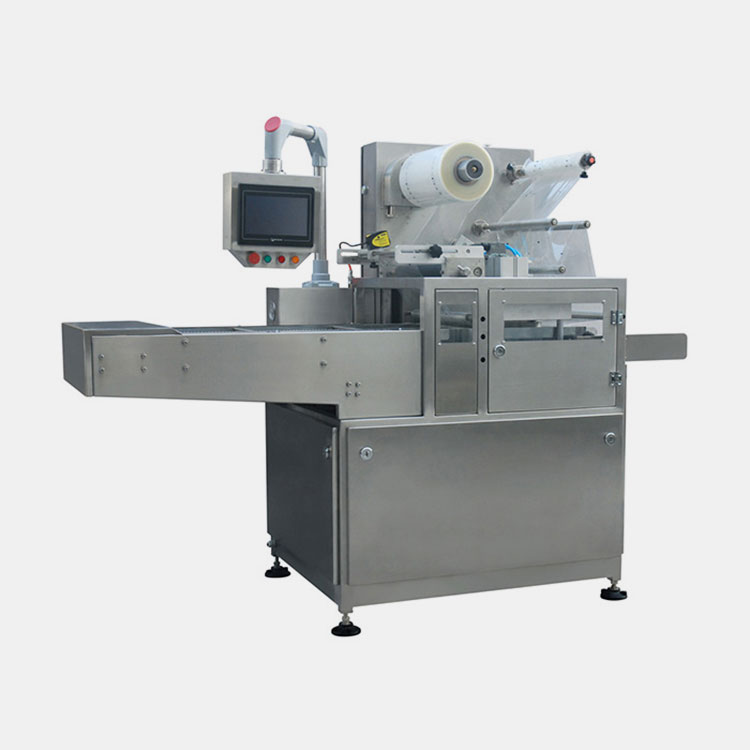 HVT-450A Tray Vacuum Gas flushing Packaging Machine
Applicable to sealing kinds of PP or PE trays.
Can automatically finish the process of vacuuming, gas flushing, sealing and film cutting, and so on.
With service of free shipping and return service, a money-back guarantee, Online support 24/7, and secure payment.
Provide massive and professional machinery and equipment. Various machines can provide different models to meet your different professional needs.
With the complete shop and return policies to meet your unsuitable machine needs. Responsible for the entire shipping and delivery procedures and procedures, and deliver it to your home or company with peace of mind.
Responsible for all after-sales problems. Provide you with a safe, secure, and trustworthy environment.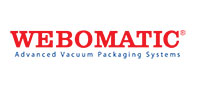 Company Background & Information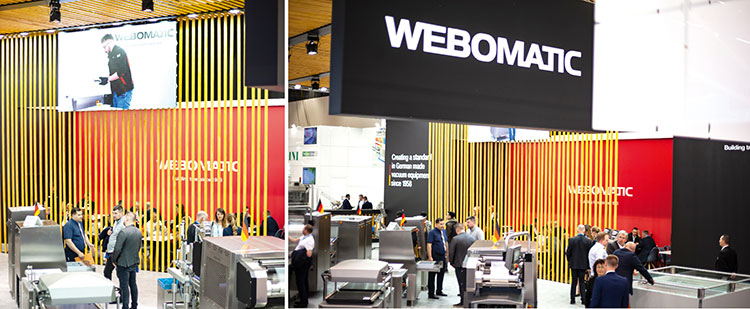 Webomatic, founded in 1985 by the couple Hildegard and Werner Bonk, have inspired the industry and set standards for numerous packaging machines. Their task is the optimal vacuum packaging of food and non-food products such as food, medical products, or highly sensitive industrial articles. Their customers come from trade, gastronomy, and industry.
Key Products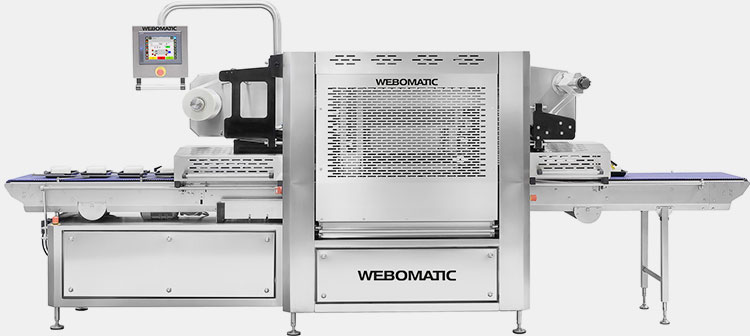 Automatic Tray Sealer TL 550

Automatic Tray Sealer TL 750

Automatic Tray Sealer TL 1150
The WEBOMATIC® Traysealer TL 1150 offers individually adaptable high-tech packaging technology that is second to none.
With the WEBOMATIC Multi-tools, skin or MAP packages are created with the same tool.
WEBOMATIC sales and service partners are available in 17 agencies in Germany, in 39 countries in Europe, and 245 times worldwide.
Their network includes subsidiaries in Poland, Romania, and Austria as well as over 17 service partners in Germany and agencies in 39 European countries and 45 non-European countries.
Engineering, innovations, and technology. They rely on comprehensive technical knowledge, application-oriented experience, cooperation with top-class suppliers, and the use of high-quality materials without exception to guarantee their first-class WEBOMATIC quality.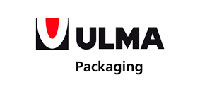 Company Background & Information

Ulma Packaging was founded in 1961 and belongs to the Ulma Group. Since 1961 they have been designing and developing packaging products and services and innovating to provide solutions that meet our customers' needs. Their global vision is supported by a network of 7 offices and 20 subsidiaries, allowing them to provide a local service. They also have a network of local distributors who cover over 130 countries.
Key Products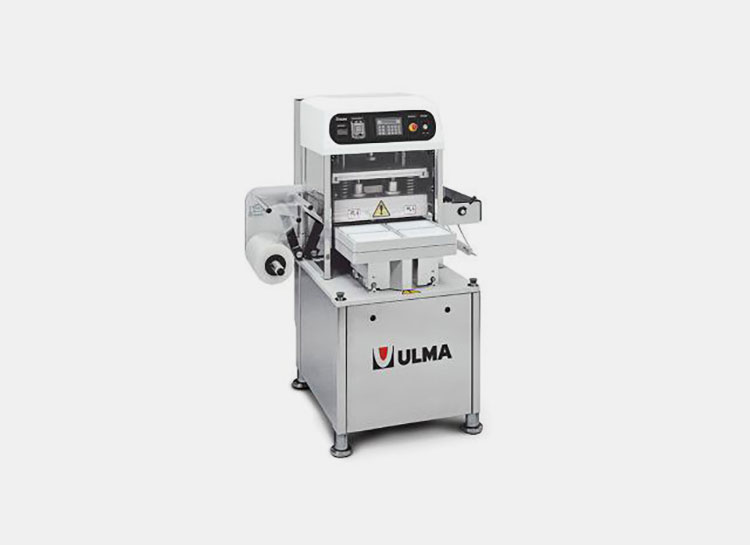 Tray Sealer SMART 500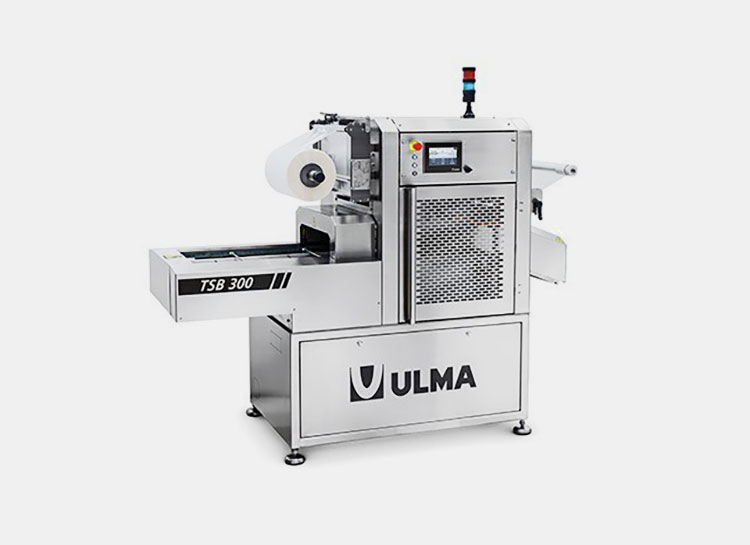 Tray Sealer TSB 300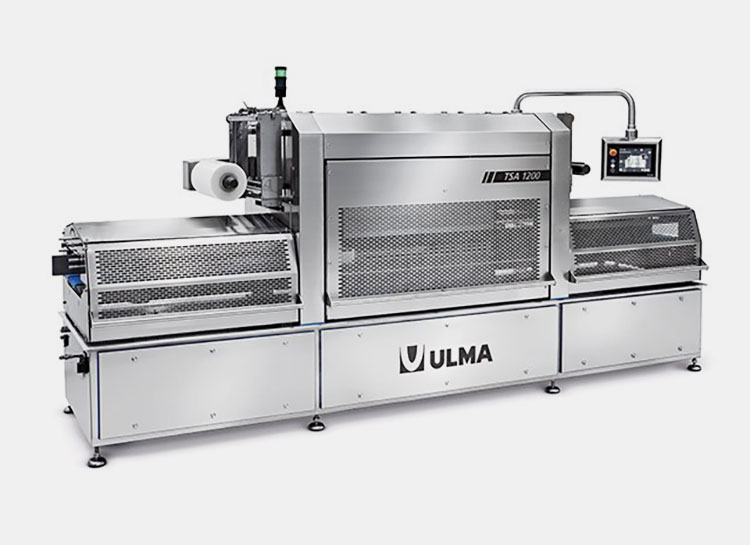 Tray Sealer TSA 1200 XL
Up to 19 cycles/min in cut&seal and up to 14 cycles/min in MAP.
Automatic tray sealing machine for all kinds of preformed regular trays.
Can make modified atmosphere (MAP) and vacuum packing.
Recommend Reasons
They are part of the ULMA industrial group, a diversified business group with over 4,000 people spread across 9 businesses
They offer the widest range of machines and applications available on the market, including Flow Pack (HFFS), Thermoforming, Traysealing, Vertical (VFFS), Shrink Wrapping, and Stretch Film packaging technologies.
With 60,000+ machines on the market.
Presenting in 130+ countries.
There are 24 countries with a direct presence.

Company Background & Information
Ossid is a product brand of ProMach, a global leader in packaging line solutions. From leak-proof tray sealing for case-ready proteins to flexible packaging for healthcare, Ossid's packaging solutions are ideal for fresh and processed meats, convenience foods, produce, bakery items, consumer goods, and medical devices. Ossid manufactures industry-leading tray over-wrappers and sealers, weigh/price-labeling equipment, case scales, flow wrappers, and horizontal thermoforming fill seal machinery for companies of all sizes.
Key Products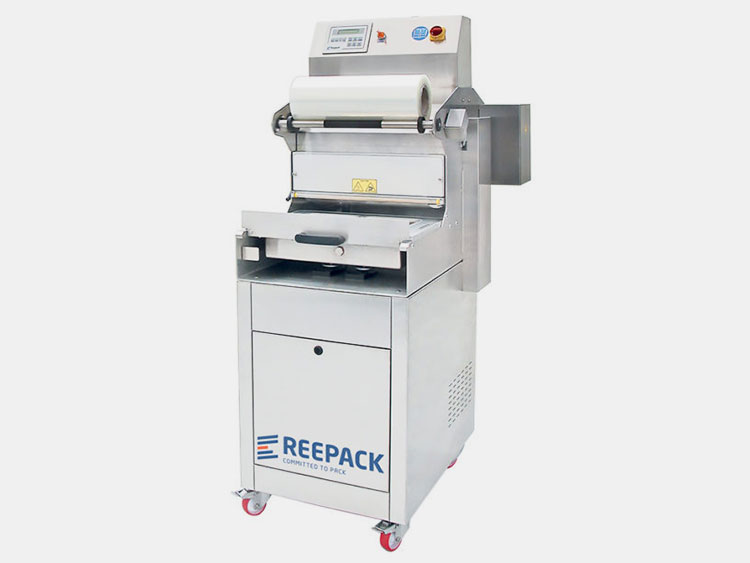 ReeTray 30 Tray Sealer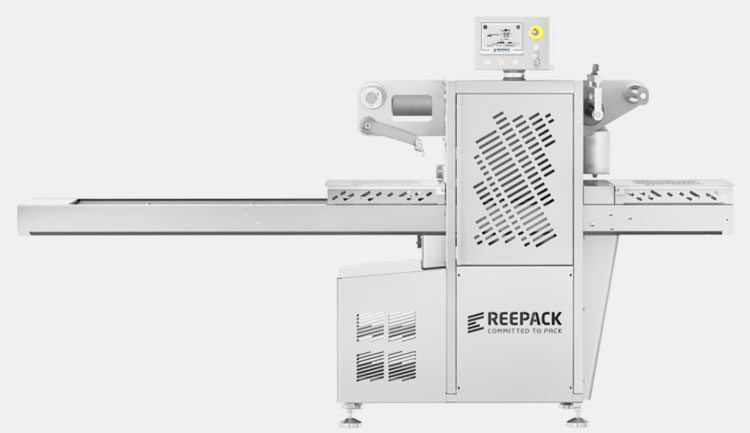 ReeEco Tray Sealer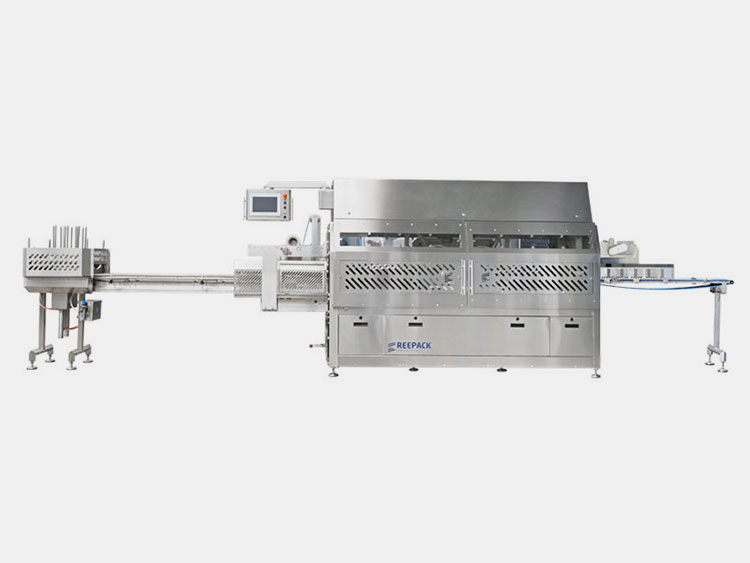 ReeMaster Series Tray Sealers
The ReeMaster Series are fully automatic tray sealing systems designed to meet the production needs of medium to high-size processors.
Machines are available in a wide range of sizes depending on output needs and tray formatting.
Ossid helps its packaging customers protect and grow the reputation and trust of their consumers. ProMach is performance, and the proof is in every package.
Ossid is committed to providing customers with a superior line of tray over-wrappers and sealers, weigh price labeling equipment, and horizontal form-fill-seal machinery.
Ossid's ongoing mission is dedicated to providing their partners with an educated and consultative sales experience, high-quality packaging machinery and weighing solutions, and best-in-class support long after the sale.

Company Background & Information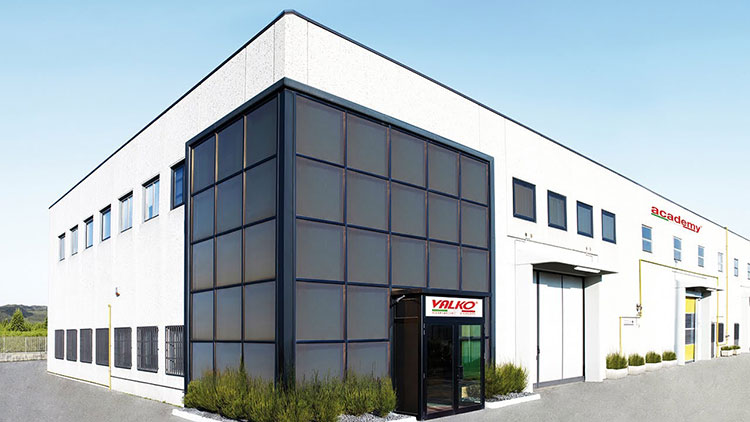 VALKO, founded in 1995 in Italy, is a leader for more than 25 years in professional vacuum packaging and vacuum cooking equipment and offers a wide range of vacuum sealers and a technologically advanced range of Sous Vide cooking appliances. They also supply reliable assistance to customers and do provide accessories and disposables for all machines, such as vacuum bags, packaging trays, and films in different types and sizes.
Key Products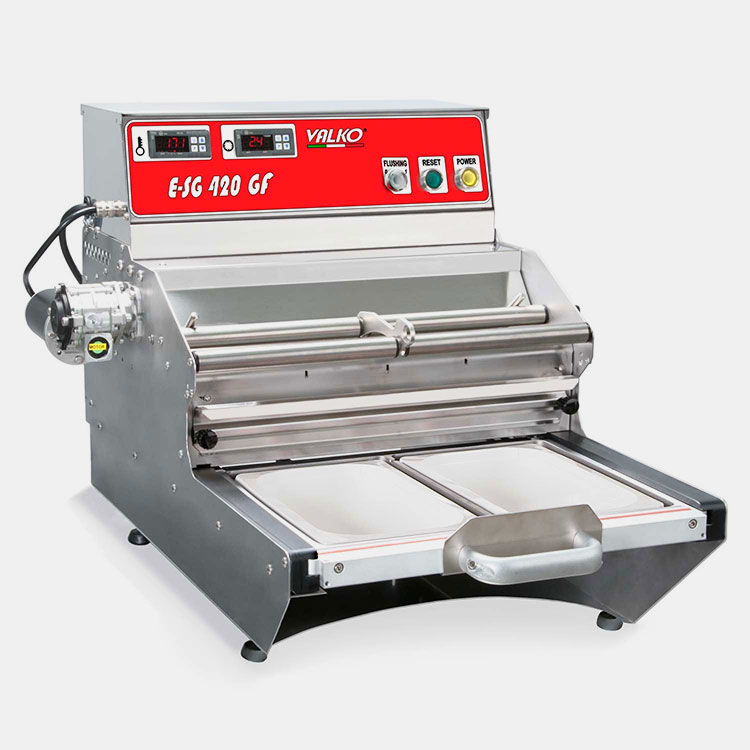 Semiautomatic Tray Sealer With Gas Flushing System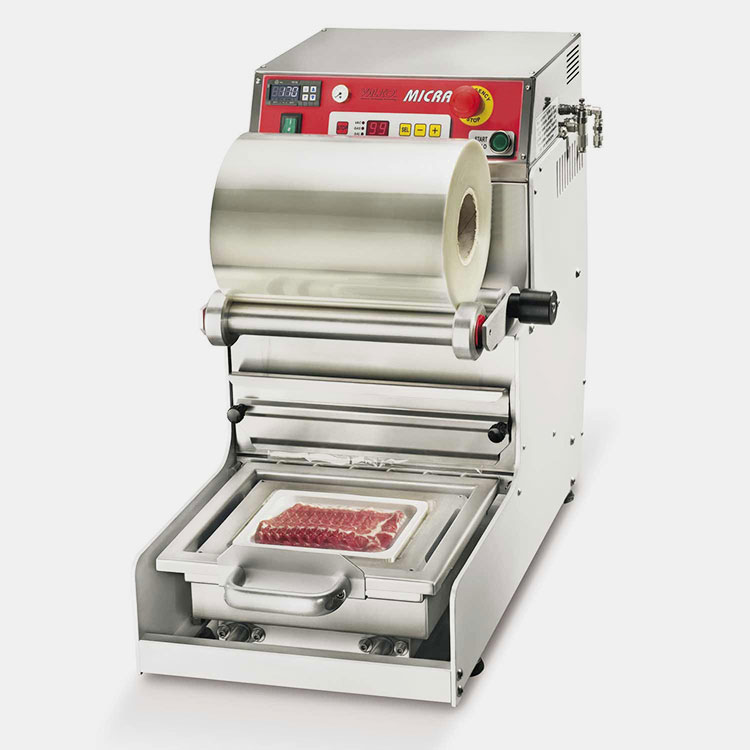 Vacuum tray sealer in MAP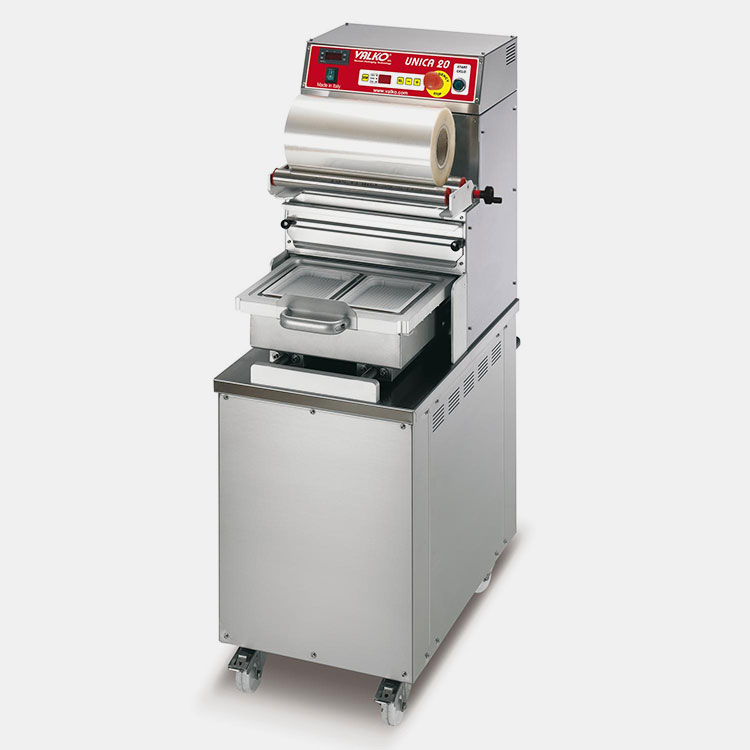 Vacuum pack tray sealer
Customizable mold.
Suitable for 100 mm tray.
Up to 2 cycles per minute.
Technology, production, and distribution on-site: these are their strengths.
The flexibility required by today's market is the stimulus for offering you the best possible solutions.
As an industrial manufacturing company, they focus on sustainable quality-from raw materials used in production to new technologies for everyday use in the kitchen.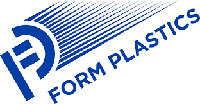 Company Background & Information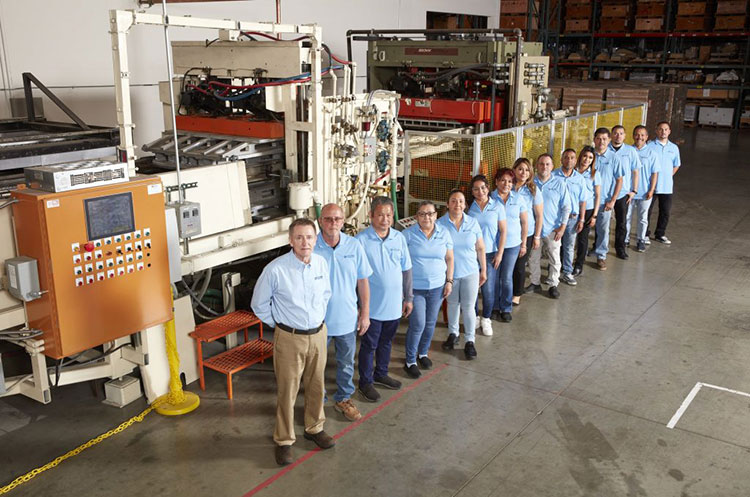 Form Plastics was founded in 1969 and continues to be a strong and innovative leader in both the food and non-food packaging industry. Form Plastics started by primarily manufacturing custom thermoforming rigid plastic containers for food applications. Their line of containers and equipment expanded with each customized packaging solution they provided to customers. This solutions-management approach to product development and customer service has had far-reaching results in diversified markets.
Key Products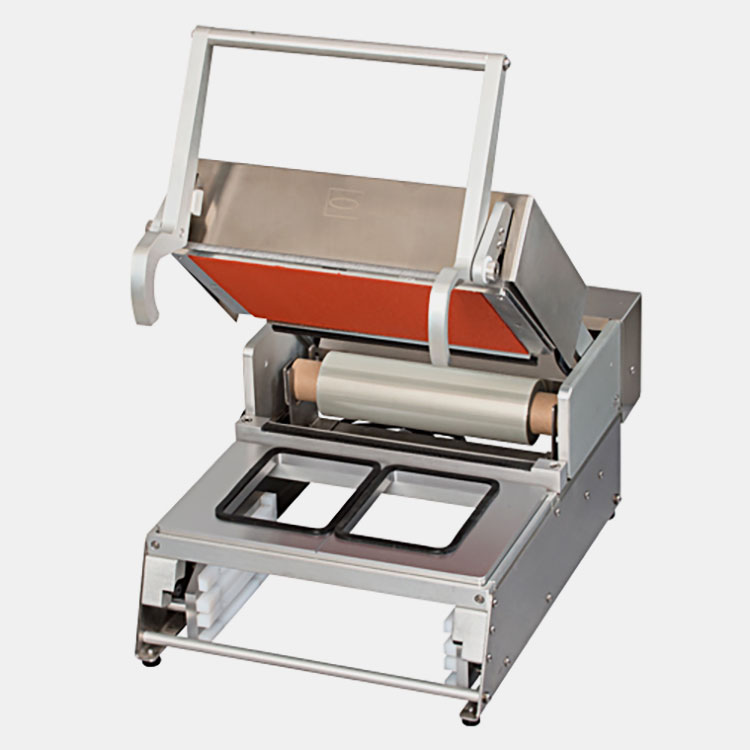 AL400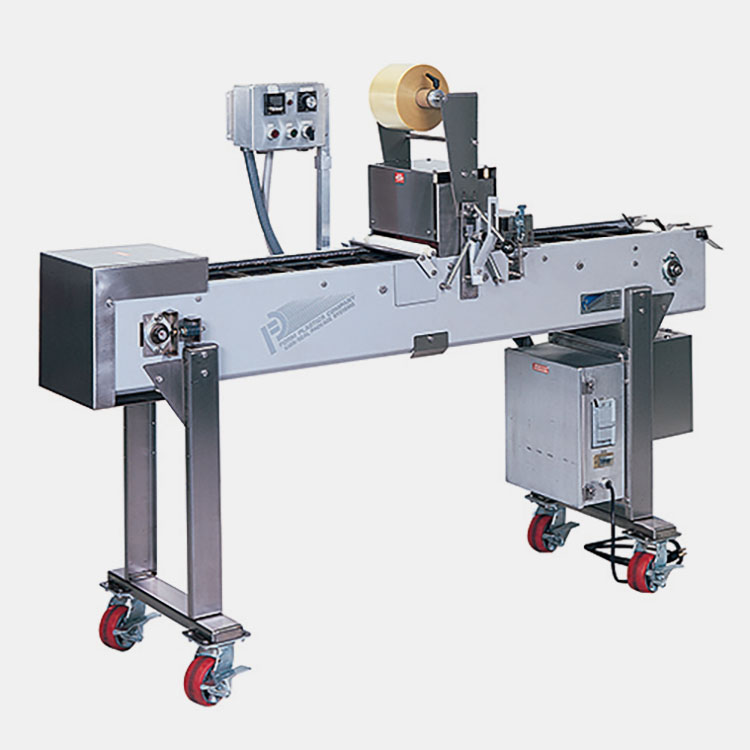 AL300X Automatic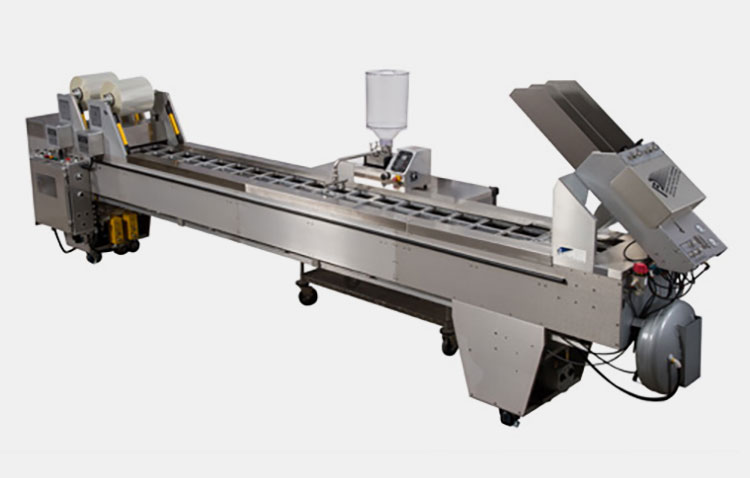 HHA600 Automatic
The HHA600 Automatic heat seal lidding machine is the most durable, versatile, safe and efficient food packaging machine in the industry, sealing at speeds up to 7200 trays per hour.
It is engineered to include the most complete set of safety features available.
They are a reliable and trusted source of quality products and solutions to the food service industry.
By providing consistent and innovative products and services, Form Plastics maximizes the value and experience to the customer for the customer.
Expertise, industry knowledge, and proven history allow them to help your streamline production process, offering a unique value in the market.

Company Background & Information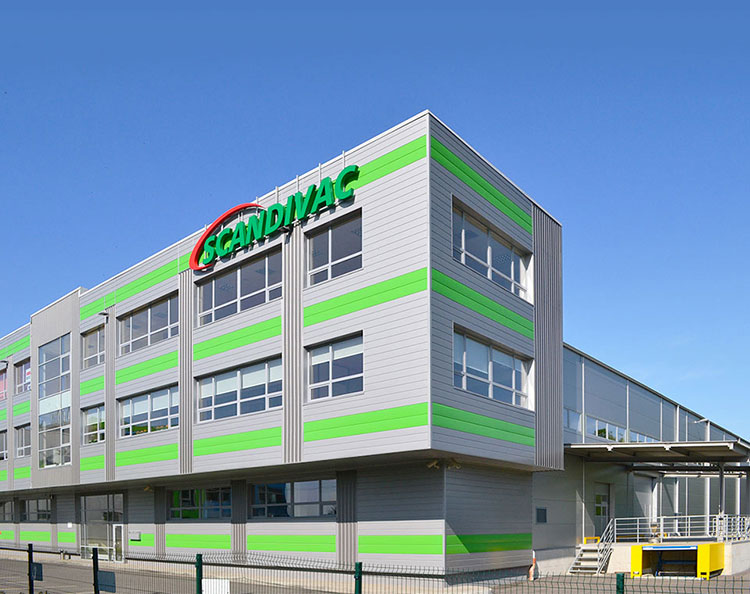 Scandivac is thermoforming machine made by SIA SCANDIVAC. The company manufactures several models of thermoforming machines, as well as different kinds of packing equipment and additional units. In more than 25 years of operation, the company has exported packaging machines to the USA, Great Britain, Sweden, Finland, Norway, Germany, Russia, the Netherlands, Lithuania, Estonia, and other European countries.
Key Products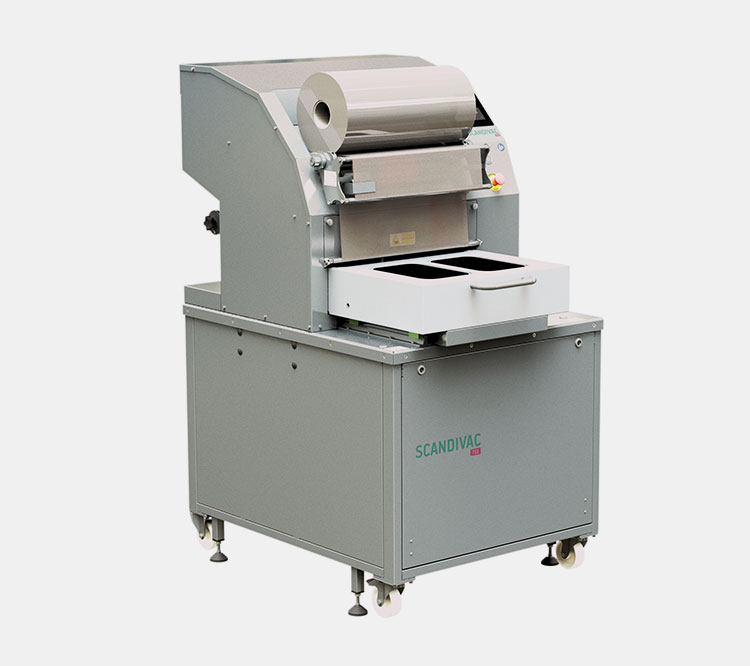 Tray Sealer TSS
SCANDIVAC TSS is usable for product packaging in an already finished package. With very compact dimensions, it is very useful in limited areas.
SCANDIVAC TSS can be used to pack a wide range of products including Food, Medicine, Pharmacy, and packing of industrial and consumer goods.
SCANDIVAC supplies equipment for meat processing companies, companies of the fish industry, food manufacturers, and companies specializing in the packaging of industrial products.
Many of the employees have many years of experience in designing and manufacturing equipment for the food industry.
Company's management solutions and attitude of employees allow the manufacturing of unique, for each of your specific needs adequate machine.
Conclusion
Whether you are a food processing facility, a chef, or an individual, owning a tray sealing machine will greatly improve your efficiency safely. The above tray sealing machine manufacturers are world-renowned. If you want to know more, or you are interested in the machine, you are welcome to consult us at any time.
Don't forget to share this post!
Tell us your raw material and project budget to get quotations within 24 hours.
WhatsApp Us: +86 181 7101 8586
Want to get the Best Price Tray Sealing Machine from China?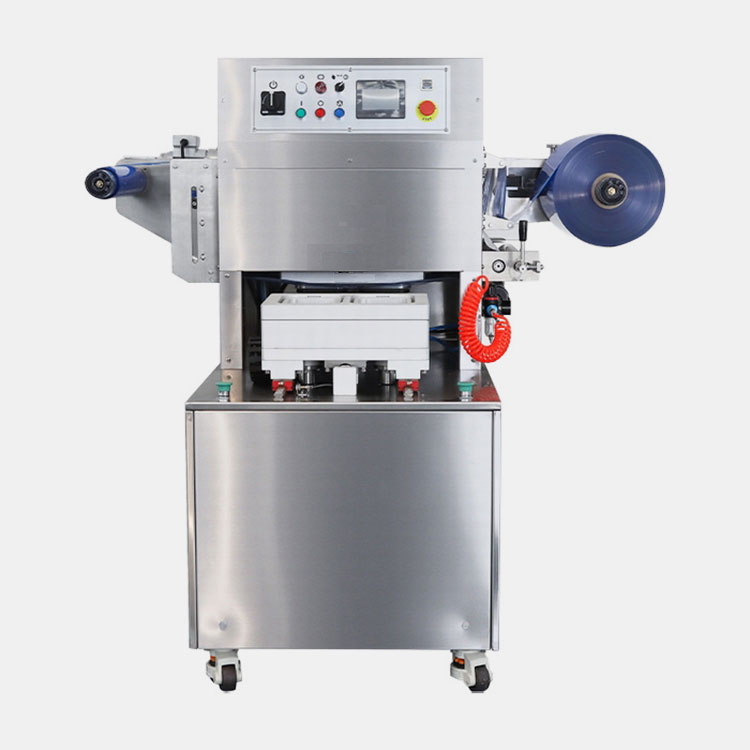 Tell us your material or budget, we'll reply you ASAP within 24 hours!