Top 10 Global Shrink Tunnel Machine Manufactures: The Definite Guide In 2023
In the packaging industry, this machine must be indispensable- The shrink Tunnel Machine. This machine is widely used, including glass bottles, styrofoam, cartons, toys, electronics, daily necessities, medicines, cosmetics, beverages, fruits, etc.
Do you know any well-known manufacturers of such Shrink Tunnel Machines in the world? Next, let us get acquainted with the famous manufacturers of Shrink Tunnel machines in the world together!
| | | |
| --- | --- | --- |
| RANK | MANUFACTURES OF CARTON SEALER | HEADQUARTERS |
| 1 | AETNA GROUP | Italy |
| 2 | ULMA | Spain |
| 3 | WEBOMATIC | Germany |
| 4 | ALLPACK | China |
| 5 | NVENIA | USA |
| 6 | Sleeve Technology Group | Netherlands |
| 7 | TRI PACK | USA |
| 8 | TEXWRAP | USA |
| 9 | KALLFASS | Germany |
| 10 | KARLVILLE | Switzerland |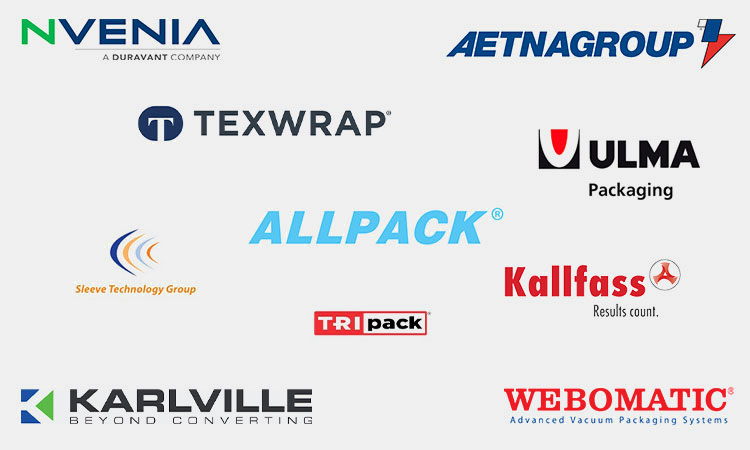 Company Background & Information
AETNA GROUP is the world leader in the packaging sector, specializing in end-line solutions. From semi-automatic wrapping machines with smart technology to the latest generation of automatic machines, from industrial shrink wrappers to case packers and shrink wrapping machines, AETNA GROUP manufactures and markets a wide range of machines and lines capable of responding to equally vast production needs, offering tailor-made packaging solutions.
Key Products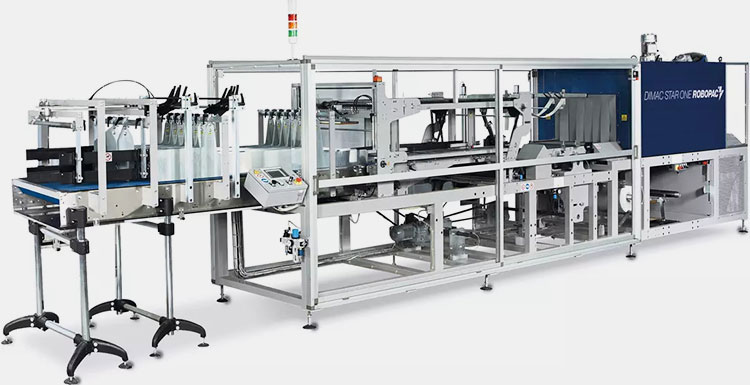 DIMAC STAR ONE
STAR ONE BASIC: up to 20 packs/minute
STAR ONE B.I: up to 30 packs/minute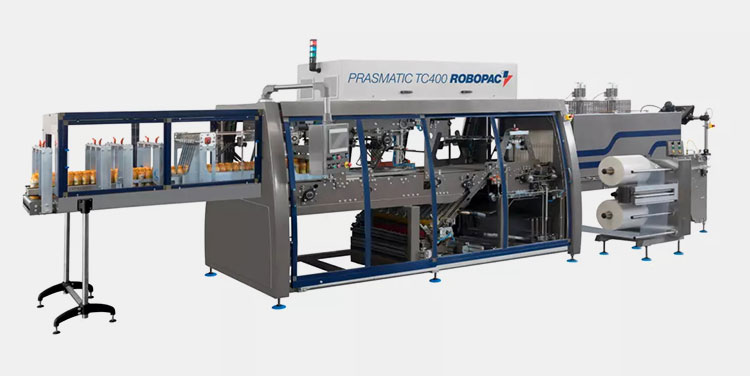 PRASMATIC TC 300/400 SHRINK
TC 300: up to 35 packs/minute
TC 400: up to 45 packs/minute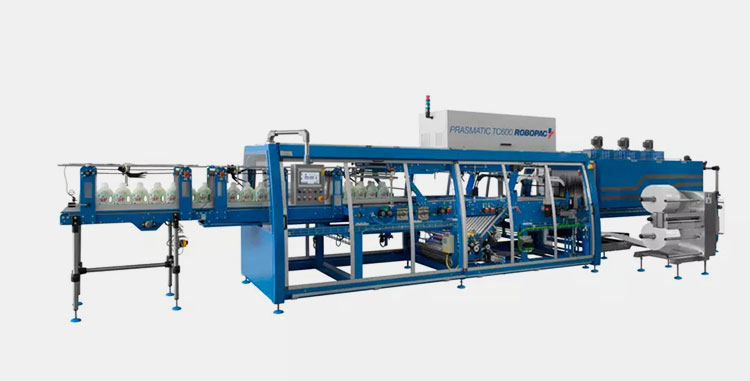 PRASMATIC TC 500/600 SHRINK
TC 500: up to 55 packs/minute
TC 600: up to 65 packs/minute
More than 40 years of history for a group that has achieved success all over the world thanks to its quality, expertise, innovation and entrepreneurial spirit.
With a total turnover of more than 350 million euros achieved by a team of more than 1500 professionals working in 9 plants located all over the world.
They boast approximately 1500 employees, 15 subsidiaries (France, UK, Germany, USA, Russia, China, Spain and Brazil) and 9 production facilities in the Packaging Valley in Italy, 1 in Brazil and 1 in the USA.
They operate in more than 120 countries and provide global customer service.
Their production ranges from semi-automatic wrapping machines with smart technology to innovative automatic solutions, from industrial wrapping machines to shrink wrapping machines and cartoning machines, to tailor-made packaging solutions.

Company Background & Information
ULMA was founded in 1961 and belongs to the Ulma Group. Since 1961 they have been designing and developing packaging products and services and innovating to provide solutions that meet our customers' needs. Their global vision is supported by a network of 7 offices and 20 subsidiaries, allowing them to provide a local service. They also have a network of local distributors who cover over 130 countries.
Key Products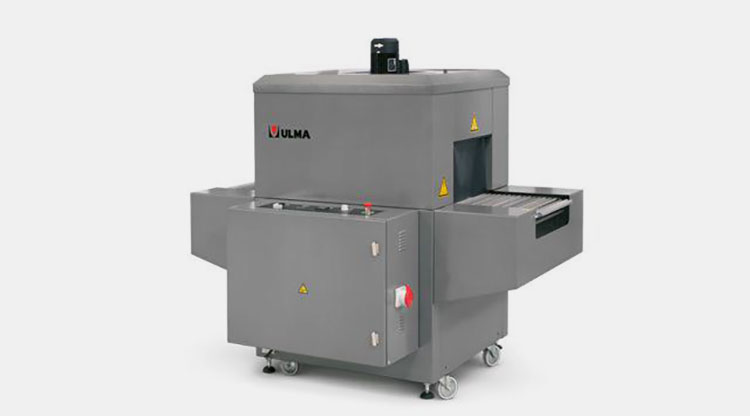 TR Shrink Tunnel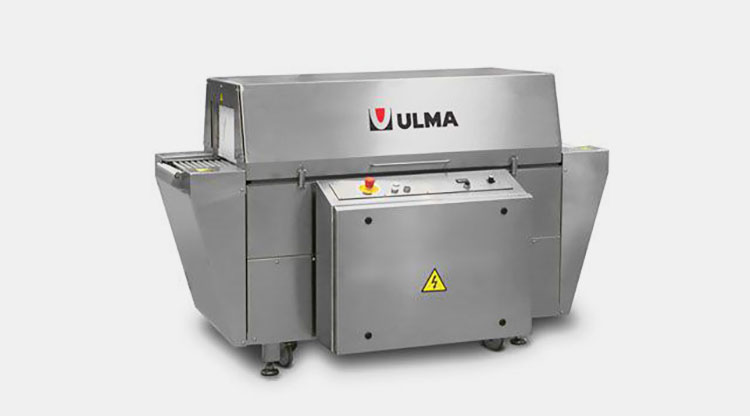 TR 100 Shrink Tunnel
High calorific power, low consumption and low heat loss tunnels.
The TR 100 is a shrink tunnel fully manufactured in Stainless Steel for Entry Level and Low-Speed applications.
Syntegon offers you perfect multi-shift processing machine which give you speedy production.
Their machines have different formats for packaging.
Their 203-E horizontal flow wrapper has multiple options for packaging such as hot or cold sealing, curved or straight sealing.
Their machines can give you optimum result on small footprint with easy handling.
Company Background & Information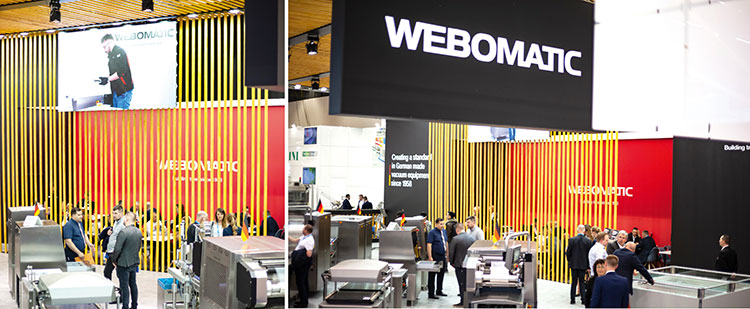 WEBOMATIC was founded in 1985 by the couple Hildegard and Werner Bonk, and have inspired the industry and set standards for numerous packaging machines. Their task is the optimal vacuum packaging of food and non-food products such as food, medical products or highly sensitive industrial articles. Their customers come from trade, gastronomy and industry.
Key Products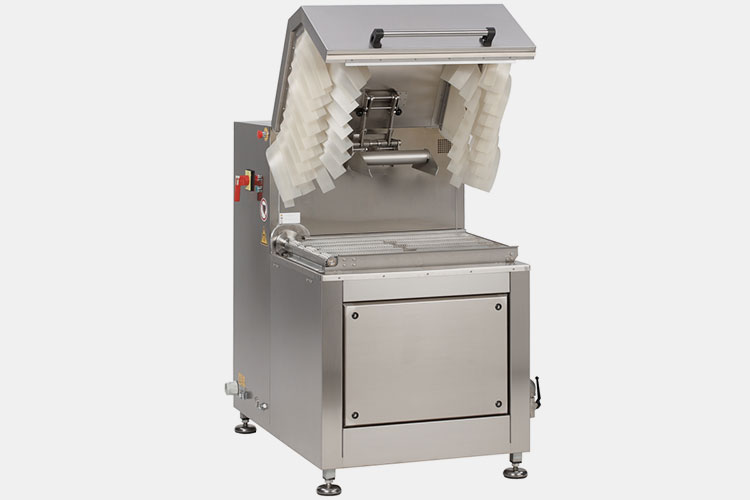 Shrink Tunnel STCW 60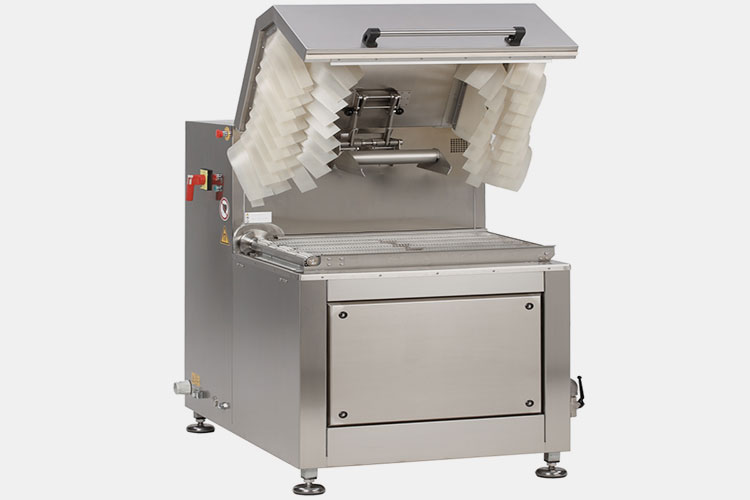 Shrink Tunnel STCW 80
In the shrink tunnel STCW 60, the shrink packs pass through the hot water cascades fully automatically, without cycle times and cost-intensive production breaks.
WEBOMATIC sales and service partners are available in 17 agencies in Germany, in 39 countries Europe and 245 times worldwide.
Their network includes subsidiaries in Poland, Romania and Austria as well as over 17 service partners in Germany and agencies in 39 European countries and 45 non-European countries.
Engineering, innovations and technology. They rely on comprehensive technical knowledge, application-oriented experience, cooperation with top-class suppliers and the use of high-quality materials without exception to guarantee their first-class WEBOMATIC quality.


Company Background & Information
ALLPACK is a professional packaging equipment manufacturer with 11 years of experience in packing machine labeling, and they focus on round bottles. The company covers a range of production areas like Carton Packaging, Sealing, Strapping, Vacuum Packaging, Capping Packaging, Labeling, Pharma Machinery, Coding and Marking machines, and so on. They can solve & support your packaging equipment challenges, so you can grow your business.
Key Products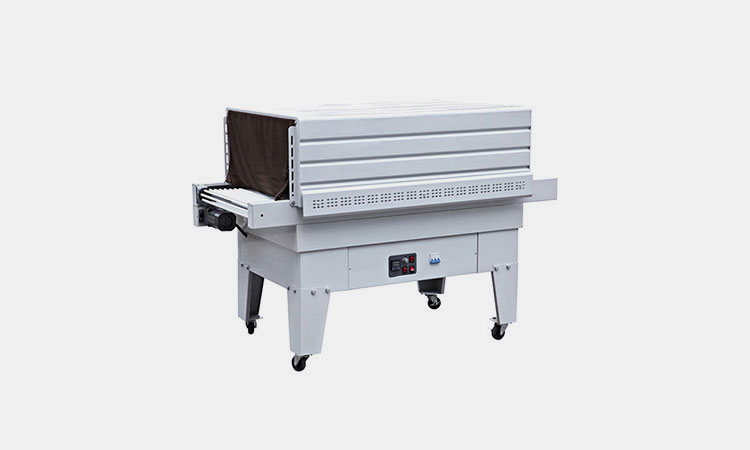 BS-A series shrink tunnel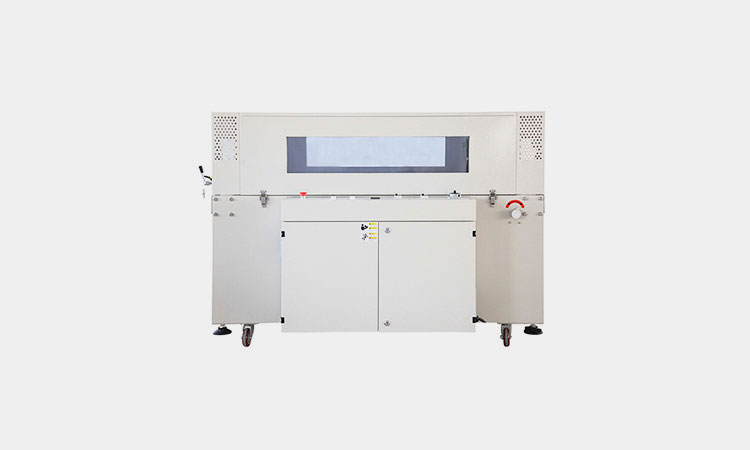 Shrink Tunnel BS-5030X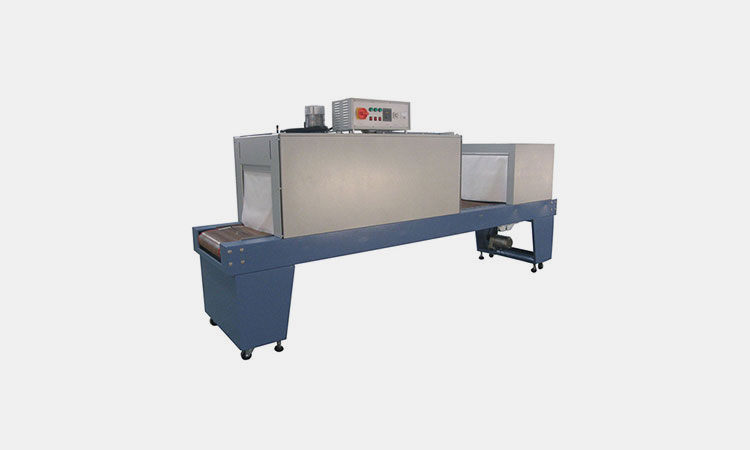 Shrink Tunnel BS-6040L
Adopt a high-quality transducer to control the conveying speed.
The stainless steel heater ensures an efficient and long service time.
Adopt planetary reduction gear and high-power motor to ensure stable conveying without shaking.
With service of free shipping and return service, a money-back guarantee, Online support 24/7, and secure payment.
Provide massive and professional machinery and equipment. Various machines can provide different models to meet your different professional needs.
With the complete shop and return policies to meet your unsuitable machine needs. Responsible for the entire shipping and delivery procedures and procedures, and deliver it to your home or company with peace of mind.
Responsible for all after-sales problems. Provide you with a safe, secure, and trustworthy environment.

Company Background & Information

NVENIA headquartered in Wood Dale, IL, designs and manufactures primary, secondary, and end-of-line packaging equipment, featuring the product brands of Arpac, Fischbein, Hamer and Ohlson. NVENIA's focus is on delivering next-level packaging equipment, integration and innovation to our customers.
Key Products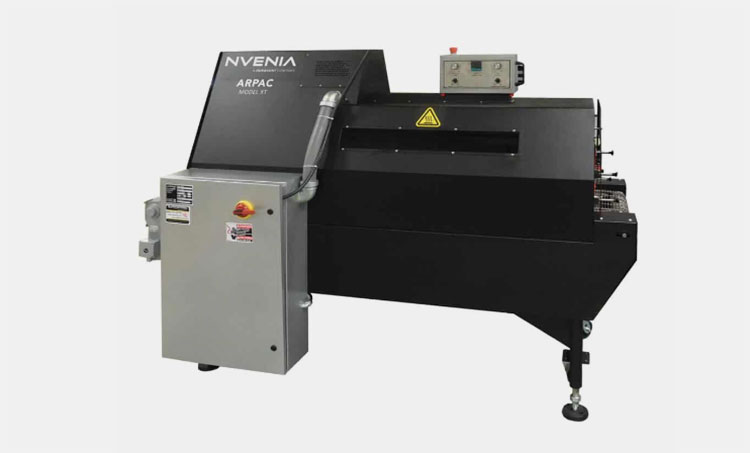 Arpac Brand XT Series Shrink Tunnels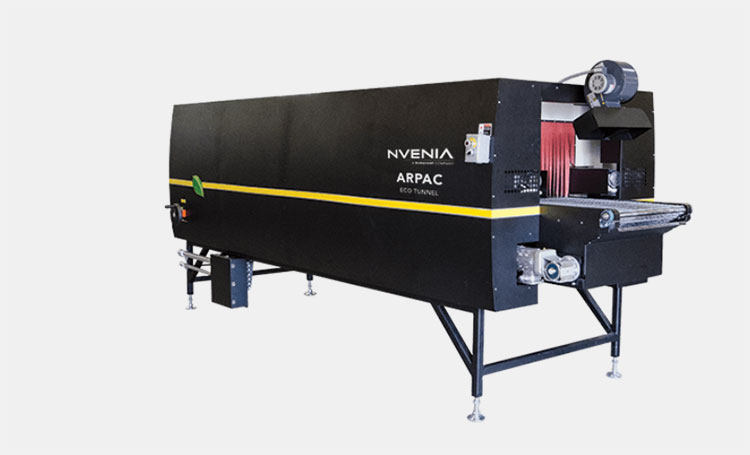 Arpac Brand ECO Model Shrink Tunnel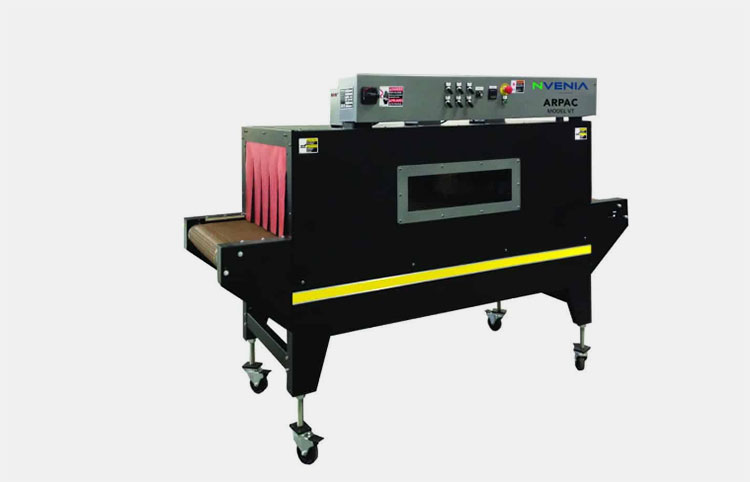 Arpac Brand VT Model Shrink Tunnel
Heavy-duty welded construction.
Powder coat finish provides a durable scratch-resistant surface that prevents corrosion.
Bottom pre-shrink section in the chamber controls seal placement on the package.
Heavy-duty wire belt is a zero maintenance item.
Recommend Reasons
NVENIA is honest and sincere in our dealings with others.
They are responsible for their individual actions in order to enhance their good reputation and meet the needs of customers, employees, and other stakeholders.
They seek to be more than trustworthy – – they seek to be trusted.
They serve their customers with agility, responsiveness, and reach.
6.Sleeve Technology Group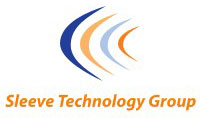 Company Background & Information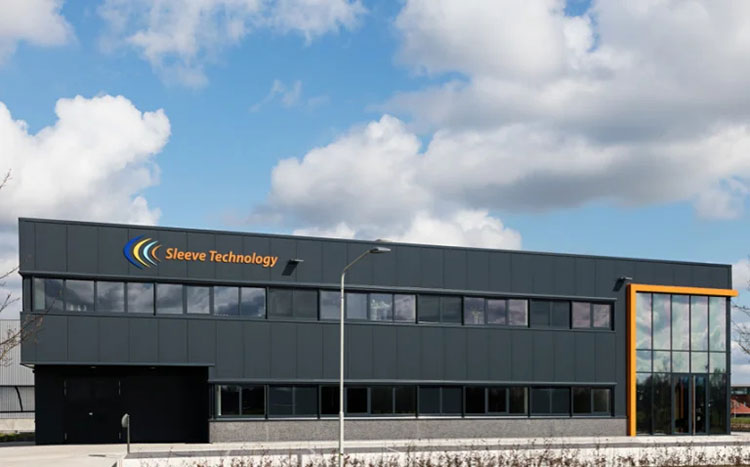 Sleeve Technology Group was founded in 2009 by Hans Weijers and is the partner for tight solutions. With over 35 years of experience with shrinking sleeves & providing sleeve application solutions, Sleeve Technology Group started with manufacturing and shipping replacement parts and rebuilt sleeve machines. Within one year the first employee was hired to help us develop an operating system for the first Sleeve Technology shrink sleeve machine.
Key Products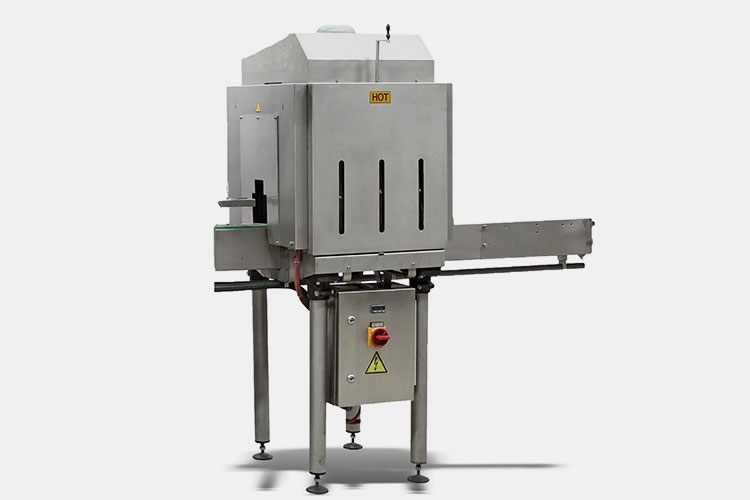 Hot Air Shrink Tunnel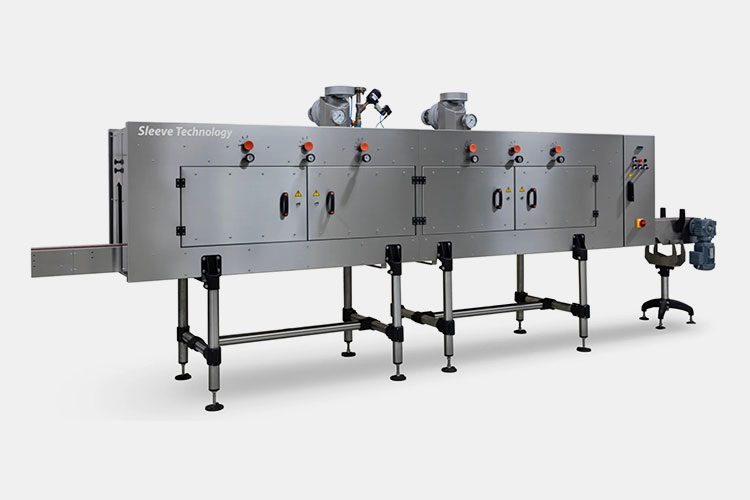 Steam Tunnel HSS6000
Fast supply of spare parts
Excellent service and support
Guaranteed ≥ 98% efficiency
They are committed to continuing to provide sleeving solutions and services.
With offices in The Netherlands, Mexico, and the United States, they could help their customers even quicker due to providing spare & wear parts, local service, and a point of contact.
With over 35 years of experience with shrinking sleeves & providing sleeve application solutions.
Company Background & Information
TRI PACK is a U.S. manufacturer of shrink sleeve application systems. Family-owned and operated since 2003, TRI PACK offers a comprehensive line of shrink sleeve applicators, steam tunnel systems, convection tunnel systems, and customized product handling.
Key Products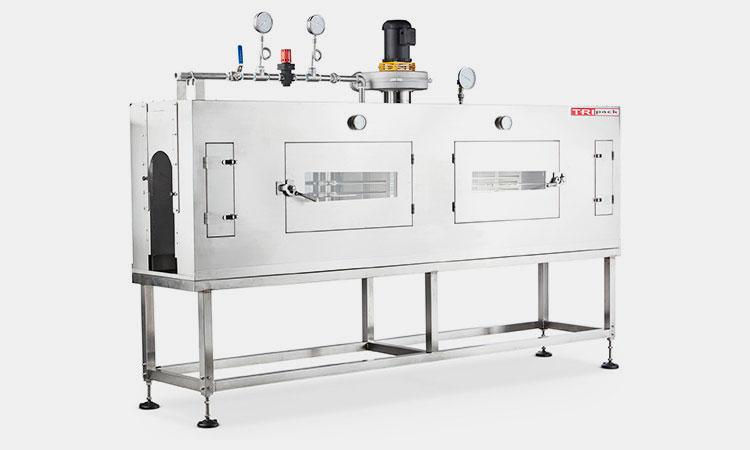 ST-2
Live Steam / On-the-Fly Control
Adjustable Velocity Steam Exhaust
Pressure Reducing Valve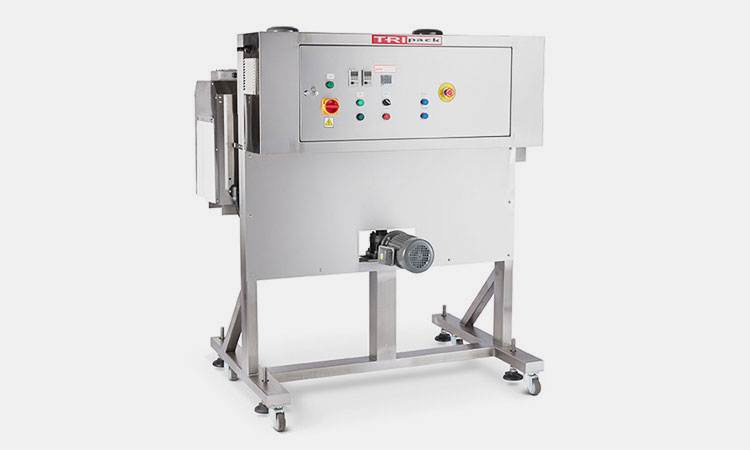 HT-2
Digital Temperature Control
Variable Speed Air Flow (VFD)
Adjustable Heat Directing Baffle System
Their excellent aftermarket services and support are what sets them apart from the competition.
They work closely with their customers to maximize equipment performance, efficiency, and value over the life of your equipment.
They have a broad range of tools, programs, and services to help you reach and exceed your goals.

Company Background & Information
TEXWRAP is a ProMach brand, centrally located in Washington, Missouri, and is the leader in the design and manufacture of fully automatic shrink wrapping, shrink bundling systems, and E-commerce systems. Known as the industry innovator, they hold patents on some of the most significant breakthrough technologies in the shrink-wrapping business. Their full line of standard wrappers includes L-bar sealers, intermittent motion side sealers, continuous motion side sealers, and vertical wrappers, as well as shrink tunnels, which are all made in the U.S.A.
Key Products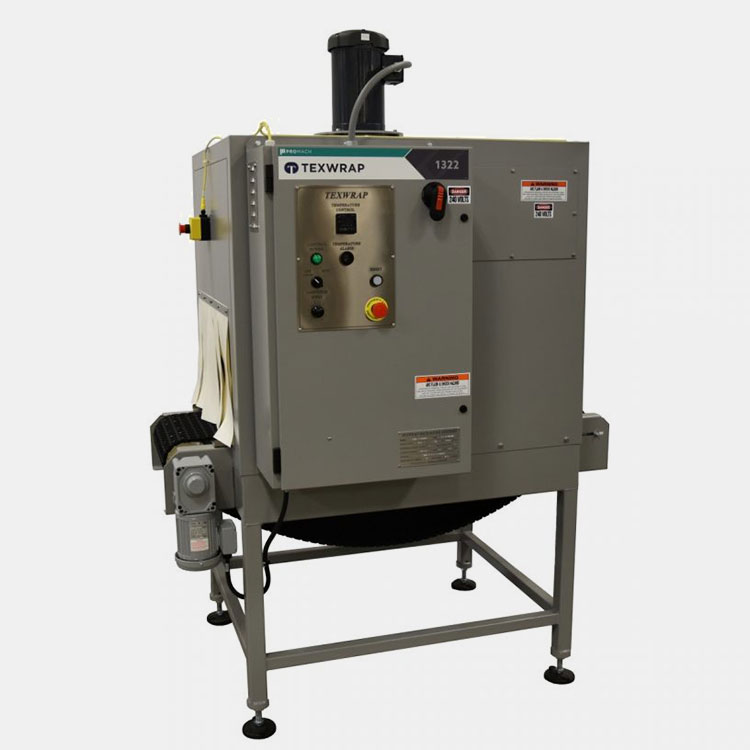 Single Chamber Tunnel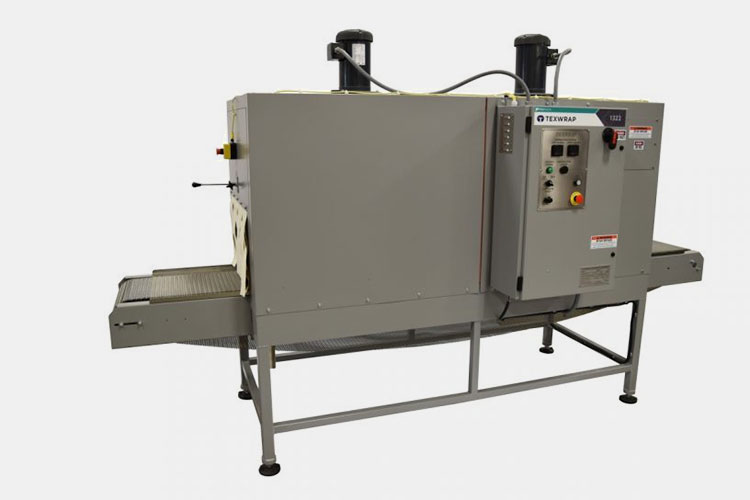 Double Chamber Tunnel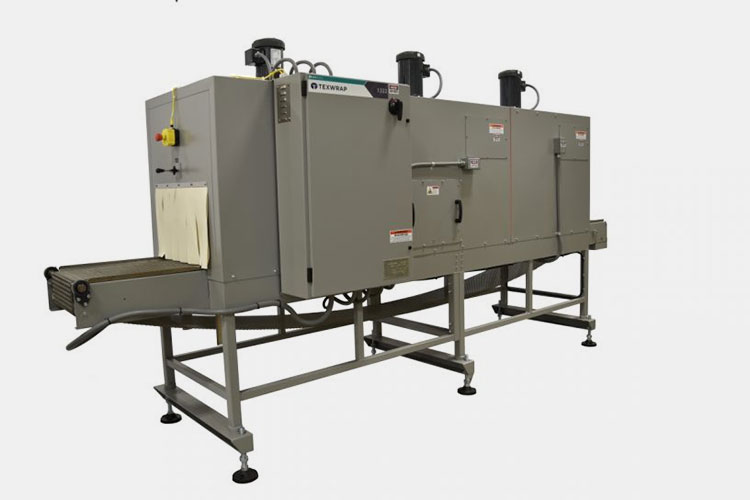 Triple Chamber Tunnel
Two chambers for higher speed applications, paired easily with continuous motion wrappers.
TEXWRAP triple chamber tunnels provide excellent shrink wrap results on high-speed applications.
Their mission is to provide our customers with the latest technological advances while maintaining our commitment to a user-friendly machine that is efficient and easy to maintain.
TEXWRAP partners with a nationwide network of highly-trained packaging distributors in order to better serve their customers.
The partnership provides a support structure to insure the best machinery/application fit, a smooth startup, reliable local service, and long-term return on the machinery investment.

Company Background & Information
KALLFASS leads in contemporary innovations and they are continually developing their products and services. In 2001, they came out with the first 100% servo-controlled high-speed wrapper. Within the same year, they also managed to completely eliminate the pneumatic components from all of their side sealers. By 2006, they had introduced their"hybrid"servo-controlled side sealer: Universe 500 Servo.
Key Products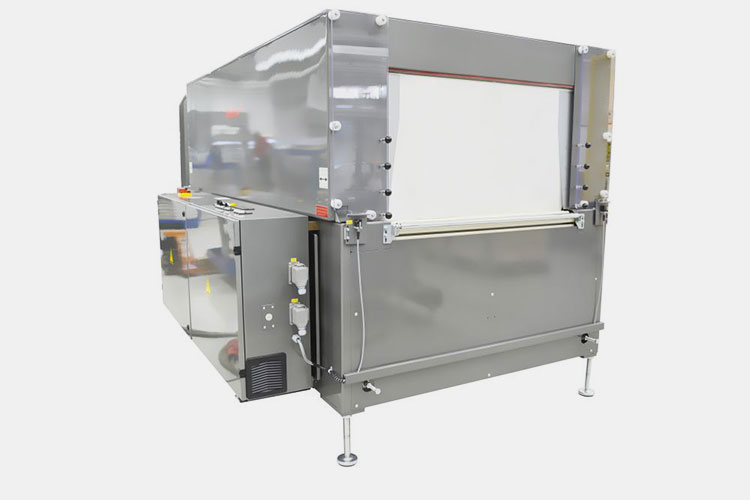 Universal 650 HV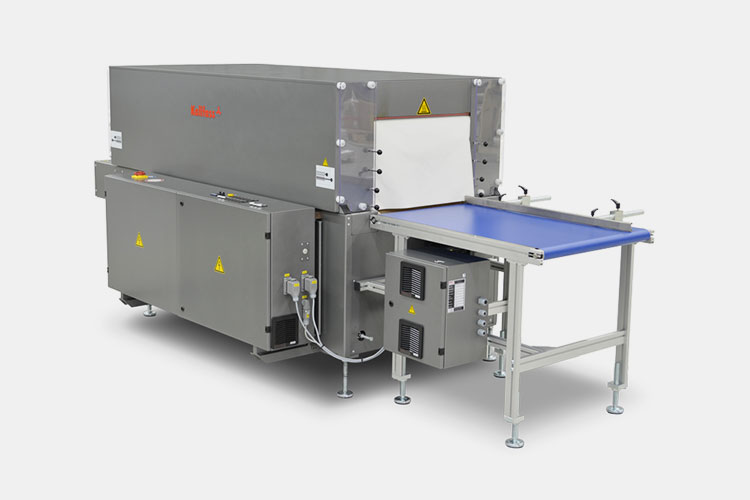 Universal 650 N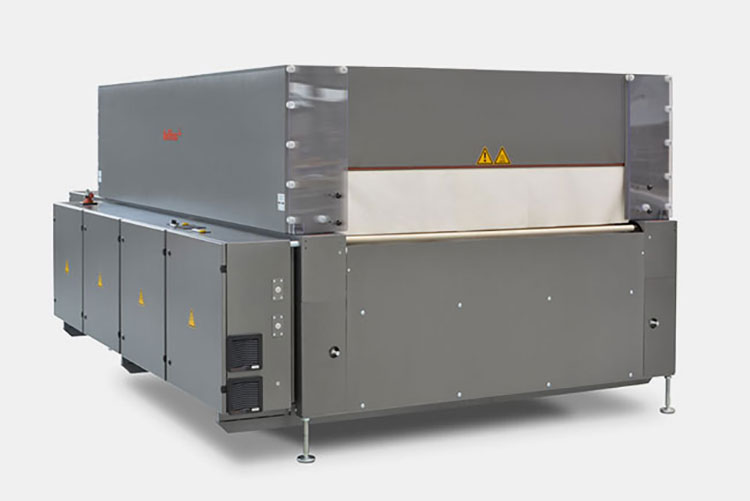 Universal 1600 NT
Perfect shrink results due to targeted heat transfer to the package contents.
Excellent insulation and compact design ensure fast heat-up times, allowing the system to quickly get ready for operation.
Innovations setting standards. Development and design with the Swabian inventive flair and attention to detail – put into large-scale practice – their mechanical and electrical experts have a whole building at their disposal.
Free rotatingwear-freee counter seal bar.
They deliver shrink-wrapping machines including full-service throughout the world.
Agencies and sales partners located in all centers of commerce worldwide ensure an intensive dialog with our customers.

Company Background & Information
KARLVILLE is a global company with more than 20 years in the market providing sustainable vertically integrated machinery solutions for Shrink Sleeves, Flexible Packaging, Pouches & Tape Multipacks. They have become the global converting machinery leader and high-speed shrink sleeve application machinery niche player.
Key Products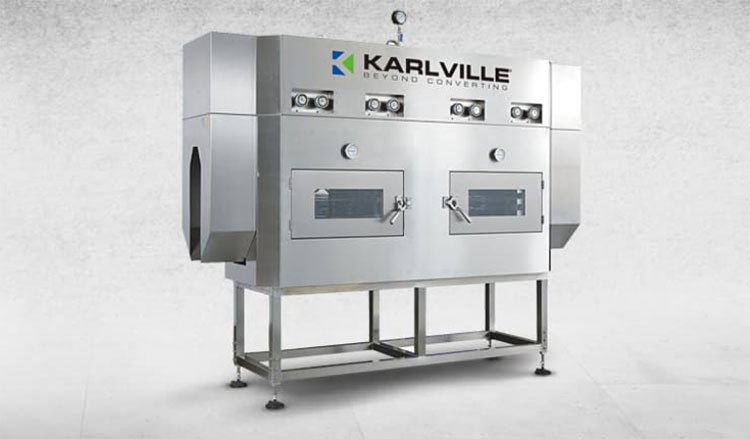 SteamPRO Dry Shrink Tunnel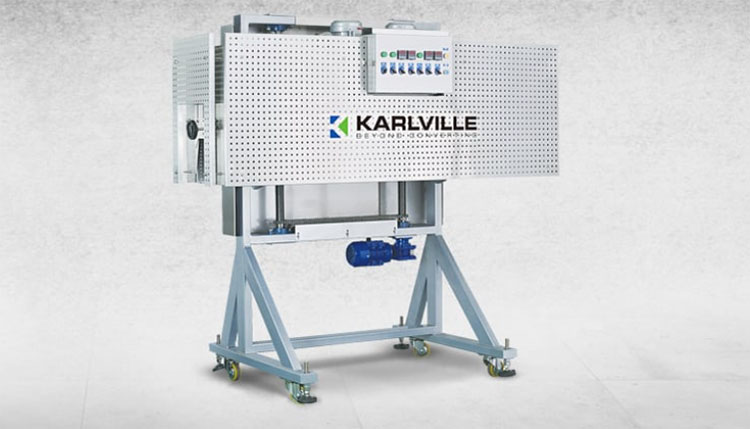 HEATPRO – Electric Tunnel
Shrinking Solution for Standard Shaped Containers.
Shrinking Solution for Water Sensitive Products.
Convection, Ambient Air Passes through Heating Elements Directed to Three Levels of Adjustment.
KARLVILLE has support facilities in the USA, Europe, and Asia, they are well-positioned to service a global customer base.
They offer a wide range of innovative converting and packaging machines to produce shrink sleeves, flexible packaging, pouches, and tape multipacks.
As part of our commitment to customers, they operate a Technology Center in Miami, Florida to showcase their technologies for life "in person" or through virtual demos.
Conclusion
The shrink Tunnel Machine is a very widely used machine. The items packaged by the Shrink Tunnel Machine can be sealed, moisture-proof, and pollution-proof, and protect the goods from external shocks. Have you ever heard of these world-famous Shrink Tunnel Machine manufacturers? If you have more knowledge or questions about this machine or other problems, you are welcome to consult us at any time.
Don't forget to share this post!
Tell us your raw material and project budget to get quotations within 24 hours.
WhatsApp Us: +86 181 7101 8586
Want to get the Best Price Shrink Tunnel Machine from China?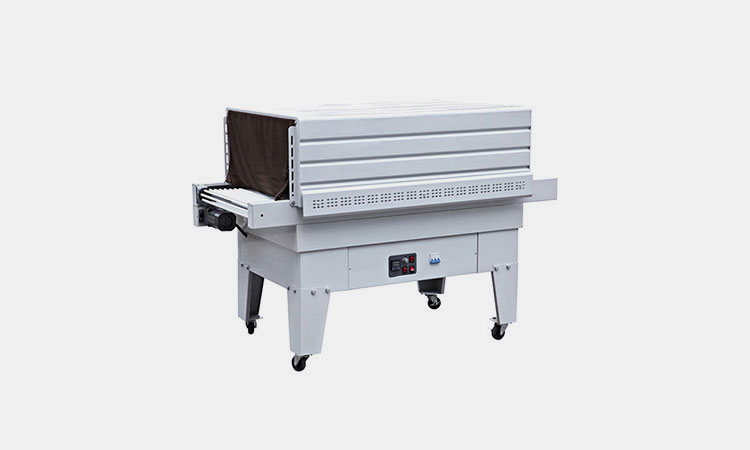 Tell us your material or budget, we'll reply you ASAP within 24 hours!