Top 10 Global Powder Packaging Machine Suppliers:The Complete Guide In 2023
Are you familiar with vacuum packaging machine? Do you know how vacuum packaging machine benefits your business? You are at the right place! Vacuum packaging machine is an extensive method where air particles are removed ensuring safest and quality packaging.
In modern era, the use of a vacuum packaging machine is approximately indispensable for commercial and domestic utilization. Similarly, if you are purchasing this equipment for your business or household you have to contemplate on finding perfect one. This blog can add more into your information.
| | | |
| --- | --- | --- |
| Rank | Supplier | Headquarter |
| 1 | Paxiom Automation | USA |
| 2 | MG America | USA |
| 3 | Plan It | USA |
| 4 | Rovema | USA |
| 5 | Allpackchina | China |
| 6 | Marchesini | Italy |
| 7 | MF TECNO | Italy |
| 8 | Solpac | Korea |
| 9 | Turpack | Turkey |
| 10 | Altunpack | Turkey |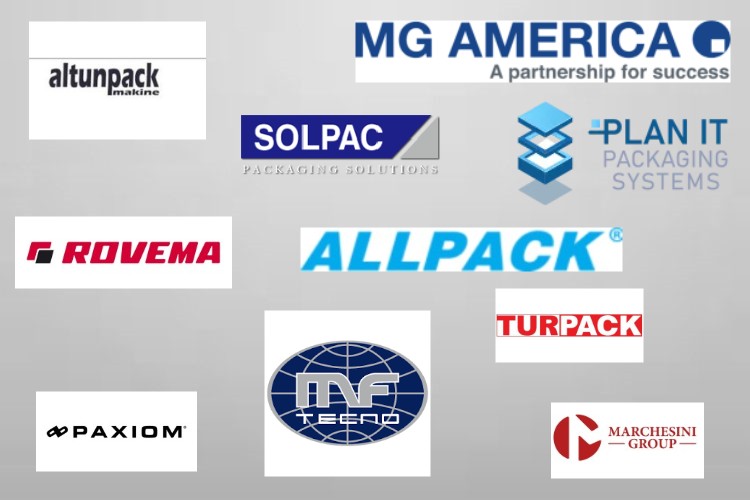 Company Background & Information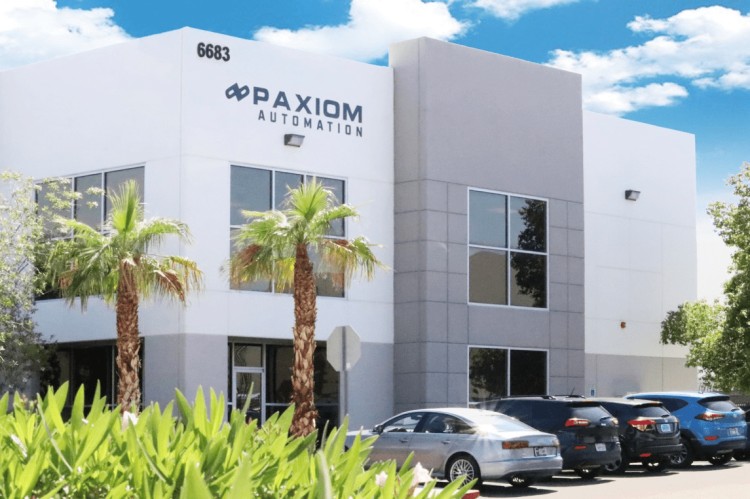 Paxiom Automation was established in 1991,until now it has been over 30 years,it is a leading supplier of end-of-line packaging machines,such as powder packaging machines,premade pouch bagging machines,flow wrapping machines,cartoning machines,etc.
The company has large scale,it has many facilities,the total size of them is over 250,000 square,because of this strength,Paxiom provides over 7000 packaging machines to 30 countries a year.
Key Products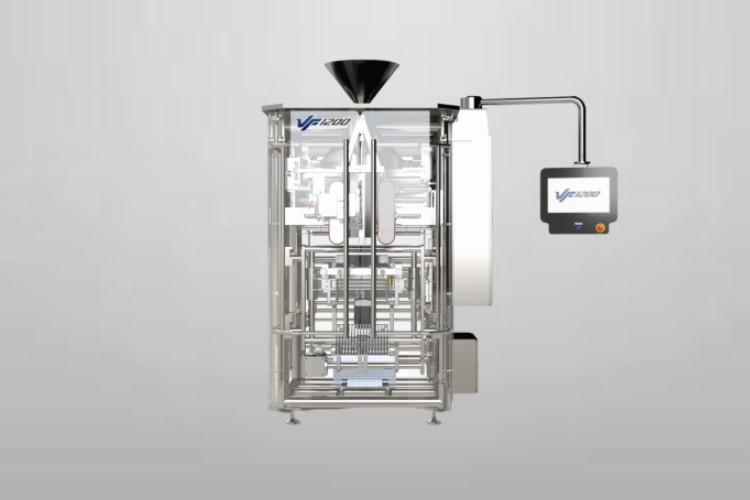 VF 1200 Powder Packaging Machine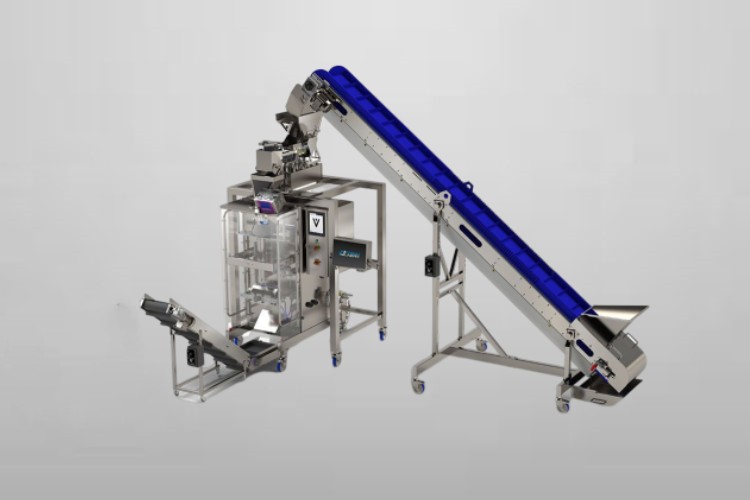 VerTek 800-1200 Powder Packaging Machine
The powder packaging machines of Paxiom are suitable for medium and large scale productions,they have high speed and high accuracy,and they are suitable for a variety of products.
Being Equipped with over 30 years'professional knowledge and experience,Paxiom Automation has strong strength to provide world class packaging machines to customers.
Paxiom Automation employs responsible and skilled staffs all the time,it has factory-trained technicians all over the world,therefore,wherever you are,if your machine occurs malfunctions,the company will come to help you.
Paxiom Automation has excellent infrastructure,its factories cover 250,000 square area,can manufacture thousands of machines at the same time,which guarantee the shipment.
Paxiom Automation delivers almost 7000 packaging machines to over 30 countries a year,which approves it is a reliable and believable international company,you can trust it and its machines.

Company Background & Information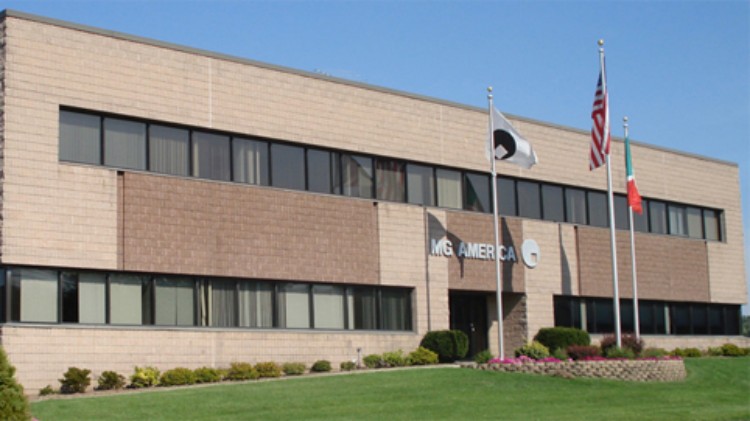 MG America was established in 1987,it is one of the leadership in packaging machine and processing machine manufacturing industry in the world,its headquarter is in North America.MG America has established cooperation with some European companies, to support its business in packaging industry.
Key Products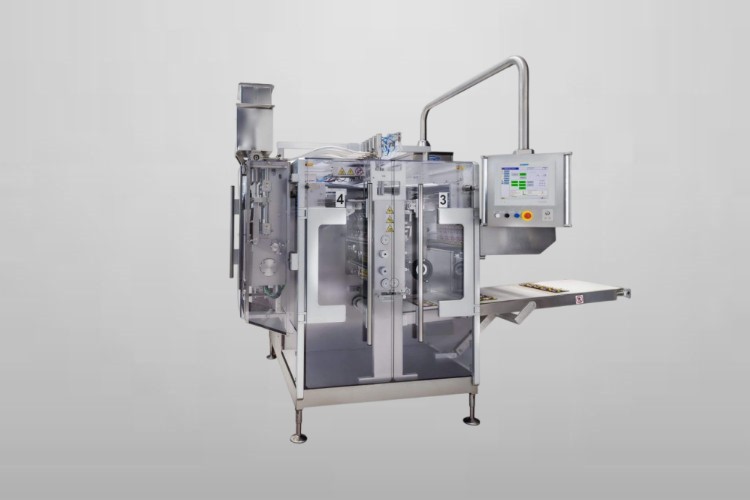 4-side Seal Powder Packaging Machine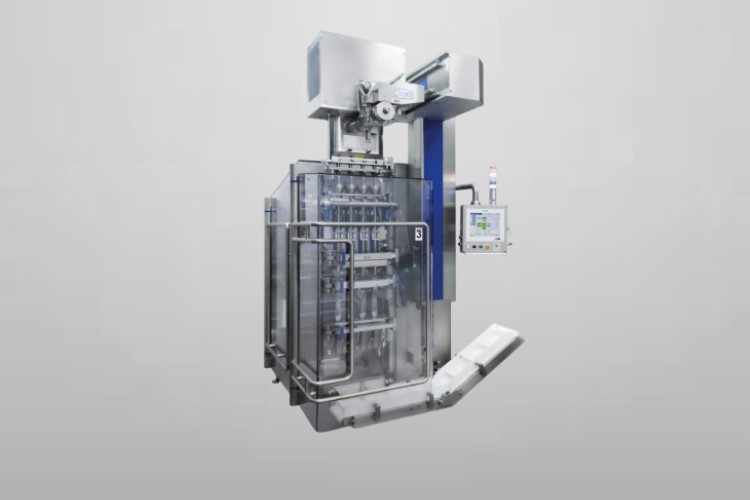 ALFA Powder Packaging Machine
The powder packaging machines of MG America are vertical types continuous-motion devices,they are convenient,operator-friendly and practical,they can realize continuous packaging and sealing in a fast speed,and they are designed hygiene,which makes them suitable for food products.
MG Americaoffers reliable technical support,from consulting,installation,training,maintenance and warranty,the company will have specialized staffs to help you.
MG America has abundant experience in designing and producing packaging machines,it also has many professional and skilled technicians and engineers to improve the machines regularly,the quality can be absolutely guaranteed.
MG America has comprehensive infrastructure,its headquarter is located in Fairfield, New Jersey,the acreage reaches 20,000,so,the company can ensure it has machines in stock when customers need them.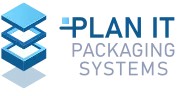 Company Background & Information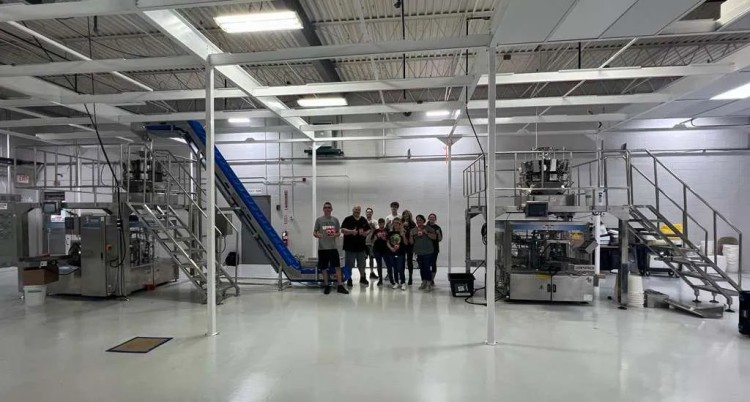 The mission of Plan It is to simplify the packaging process for customers by providing effective solutions and high quality equipment.The company's headquarter is located in the USA,and it also have office in Canada,it serves for many industries in North America.
Key Products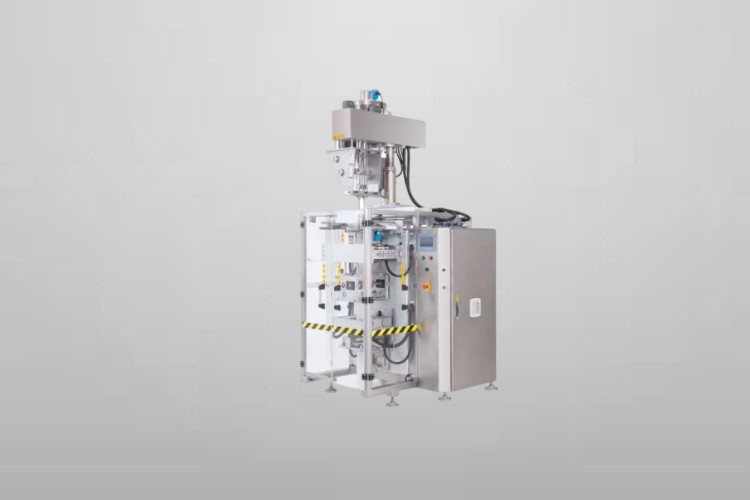 Entry – Mid Production Powder Packaging Machine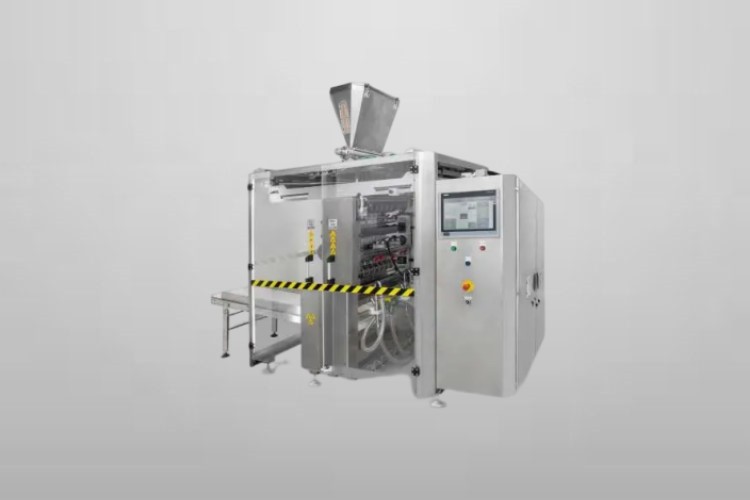 High Production Powder Packaging Machine
The powder packaging machines which are provided by Plan It are suitable for powdered,granular and liquid products,they are suitable for medium and high productions.These machines adopt the newest technologies and components,which make them have excellent performance.
Plan It provides complete production line equipment,from packaging machines,premade pouch making machines,thermoforming machines,tray sealing machines,multi-heads weighers,shrink packaging machines and so on,which can perfectly meet all your packaging demands.
Plan It always provides high cost effective packaging solutions,to save customers'cost and increase their profits,so,choose to cooperate with this company,you can get great benefits.
Plan It offers high quality customer services,such as free on-line consultation,system installation and implementation,custom training and technical support,during the consulting step,the company will access your needs carefully,to provide the most proper solutions.

Company Background & Information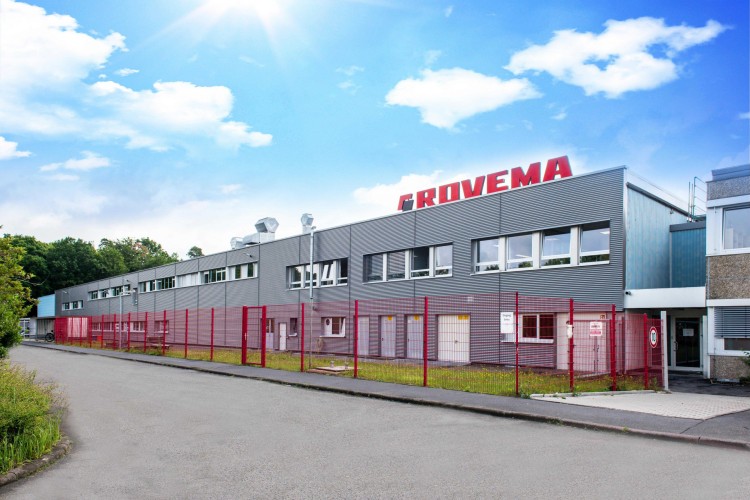 Rovema was established in 2014,even though the company has only existed for 9 years until now,by virtue of its strong strength and constant growth, it has become a leadership of packaging industry around the world.The company provides over 2000 machines to industries in North America a year,and the data grows continuously.
Key Products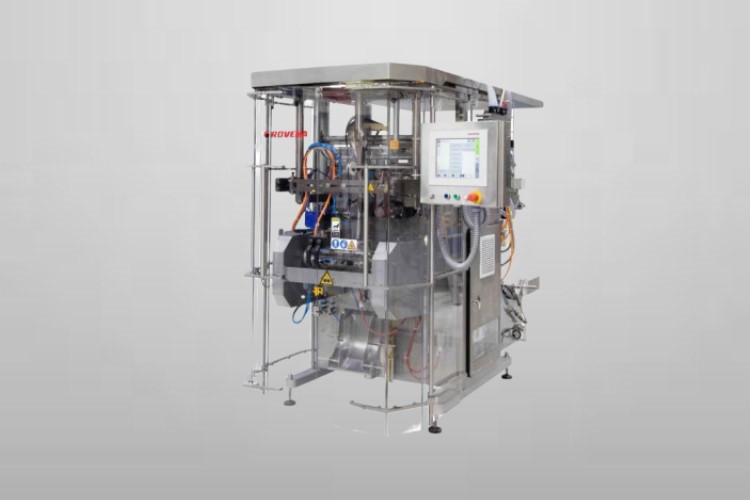 BVK-260 Powder Packaging Machine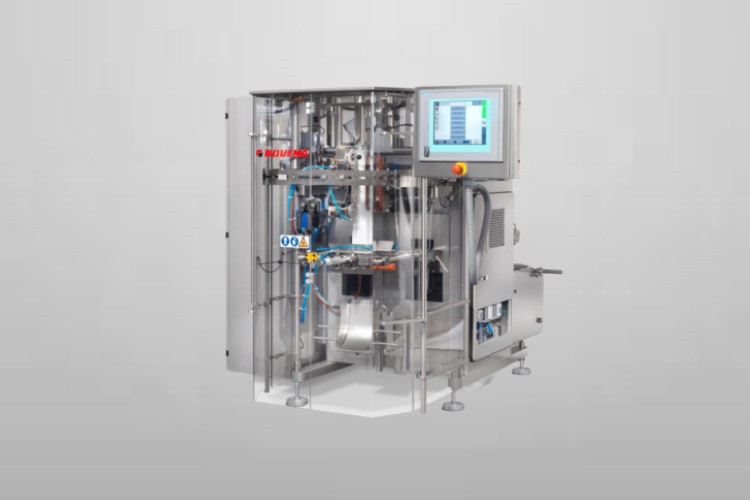 BVC-180 Powder Packaging Machine
The powder packaging machines of Rovema are capable,reliable and flexible,these machines are made of hard stainless steel,which makes them very durable,and extend their service time.With these advantages,the machines have high market competitive,and they gain many customers' satisfaction.
Rovema has a team of mature and experienced staffs,who are responsible for the manufacturing and testing roles of machines,to guarantee the machines which are sent to customers are high quality.
The packaging machines of Rovema are suitable for various kinds of products,such as powders,liquids,seasonings,cereal,coffee,snacks,nuts,dried fruits and many other food and non-food products,can meet different demands from customers.
Rovema keeps long-term cooperation with big and small companies,respects customers'requirements,to realize win-win cooperation and steps to success together.

Company Background & Information
Allpackchina is a pharmaceutical equipment and packaging machine supplier comes from China,it has a 12 years history,in the past decade,the company has devoted itself to provide high level packaging equipment,such as filling machines,sealing machines,capping machines,labeling machines,vacuum packaging machines and so on,and finally made great achievements.
Key Products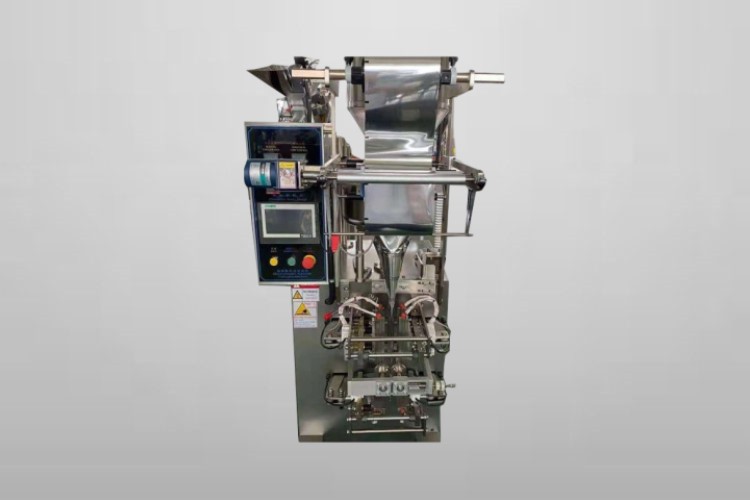 Powder Packaging Machine SN-60AK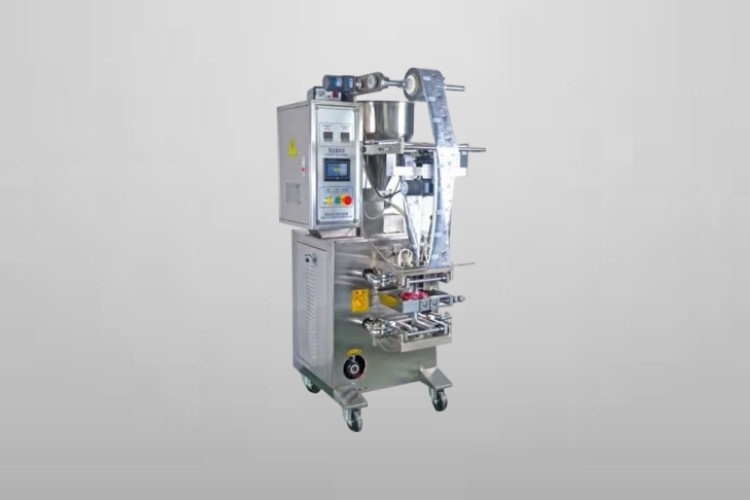 Powder Packaging Machine SN-60CJ
The powder packaging machines of Allpackchina are designed compact and reasonable,they can complete bag forming,filling,sealing and cutting operations,can pack products continuously.These machines are suitable for a variety of products,and they can make different shaped and sized bags,in other words,they are quite practical.
Allpackchina has accumulated much experience during the past 12 years,and it also keeps on innovating,to conform to the trend of the era,so it always applies new technologies to its machines,to improve their quality.
Allpackchina insists high quality customer services,it takes customers at first,for instance,the staffs of Allpackchina are online 24/7,so they won't miss any requests and can reply to people at once.
Allpackchina possesses complete production infrastructure,professional technicians and engineers team,responsible staffs,abundant resources and strong technical support,which let the company can provide high end machines constantly.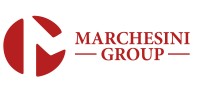 Company Background & Information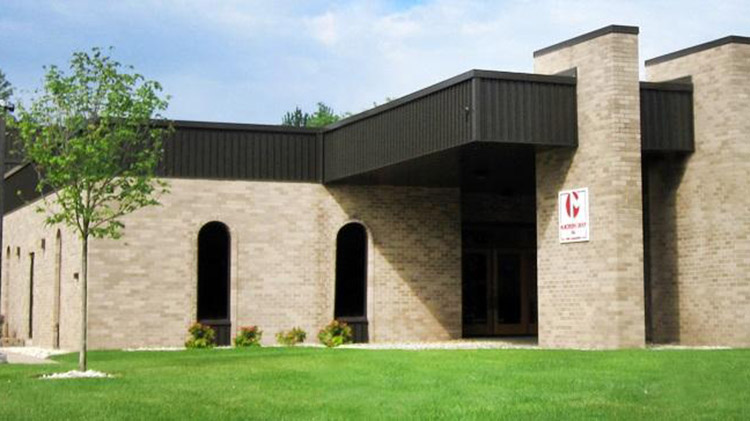 Marchesini was established in 1974,at the beginning,it is only a small company,and by constantly acquires complementary companies,it gradually grows to an international company.
The company mainly provides packaging solutions for all kinds of products,such as liquids,powders,solid products,cream,aseptic and so on,and also provides proper packaging machines.
Key Products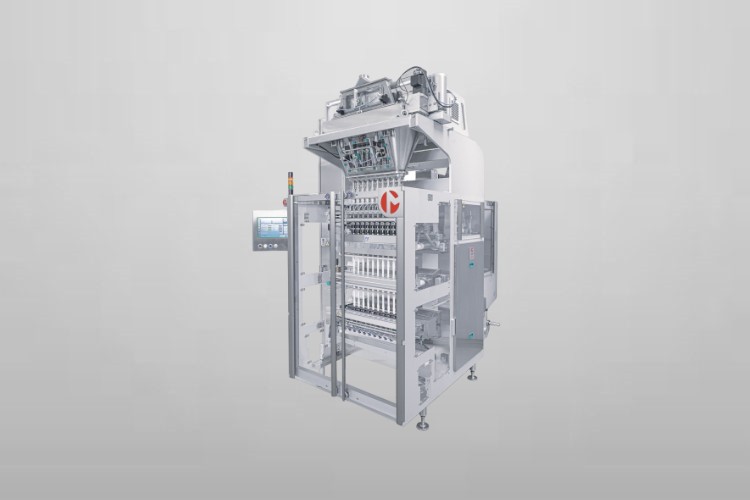 MT1300 Powder Packaging Machine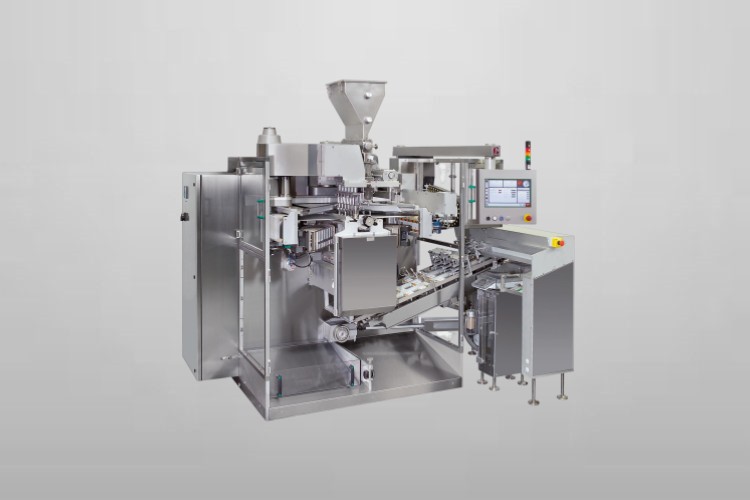 MS Series Powder Packaging Machine
The powder packaging machines of Marchesini are suitable for medium and high scale production,and they conform to the cGMP standard.They look modern and high level,besides,they have high production speed which is up to 150 bags per minute,they can pack products very quickly.
As is mentioned that the company was founded in 1974,until now it has been almost 50 years,therefore,the company has accumulated much experience in packaging industry,and it can provide high quality packaging machines.
The company pays attention to team work,it and its staffs all have the biggest passion to provide packaging solutions and services for customers,in other words,it is trustworthy company.
Marchesini provides customize service,can provide unique machine to each customer,your machine will be completely designed according to your real requirements.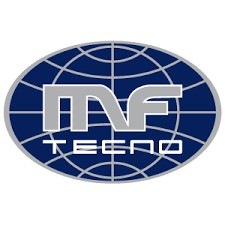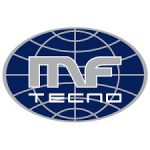 Company Background & Information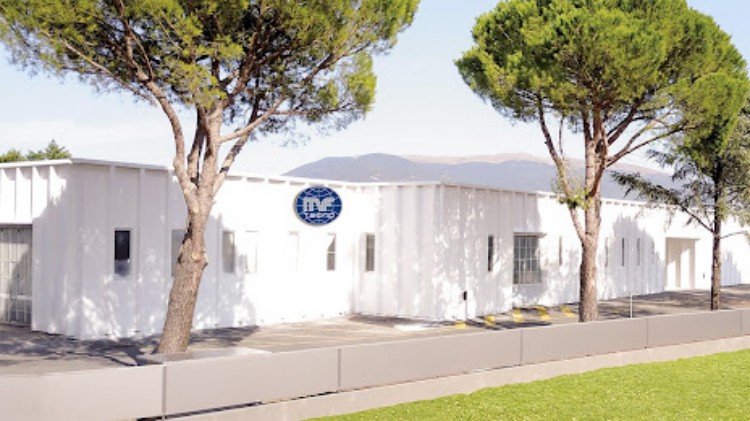 MF TECNO is an italian packaging machine supplier which has been founded for about 20 years,the company provides powder packaging machines,vertical packaging machines,horizontal packaging machines,stretch wrapping machines,case packing machines,etc.
It has a production center whose size is over 40,000 squares,which can meet the high production demand.
Key Products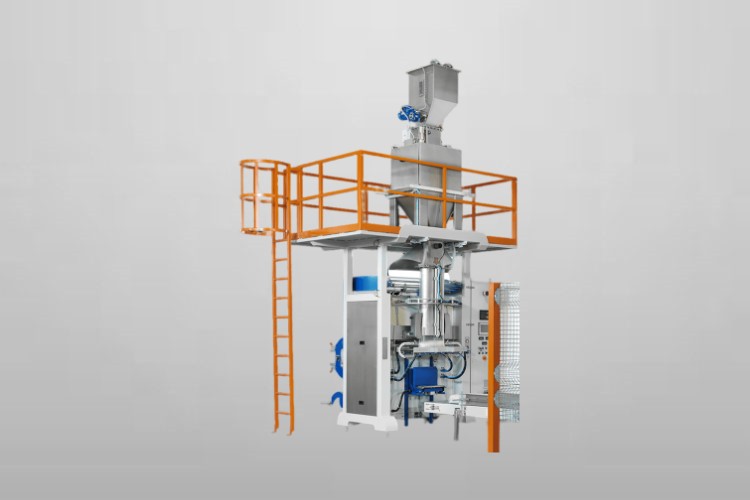 MF58 Powder Packaging Machine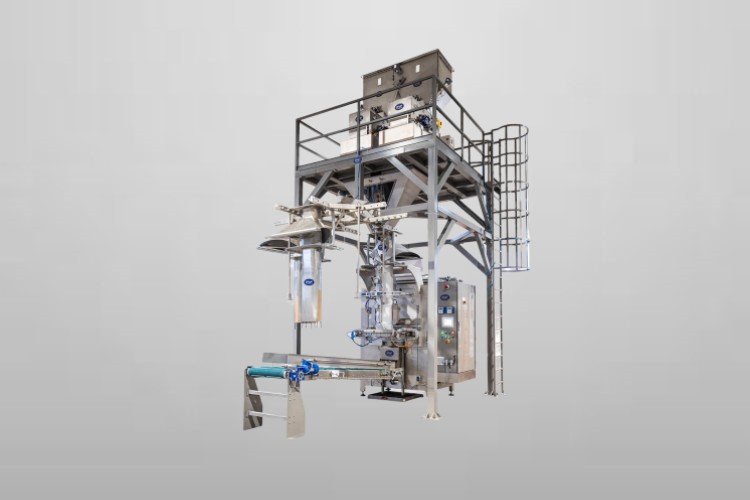 MF60 Powder Packaging Machine
These powder packaging machine which are offered by MF TECNO have high production capacity,they are equipped with electronic management system and high end touch screen operator panel,therefore,they have excellent performances and they are easy to operate,suitable for most of people.

MF TECNO has distributors around the world,therefore,it can provide machines for global customers,if you consider to buy a machine from this company,it will be quite convenient.
MF TECNO insists researching and developing,and it can realize full in-house production,which can guarantee the production autonomy,as a result,the company can control the quality of machines better.
MF TECNO provides custom packaging solutions,and also provides maintenance and after-sales assistance,to guarantee the right of customers,be responsible for the whole cooperation process.

Company Background & Information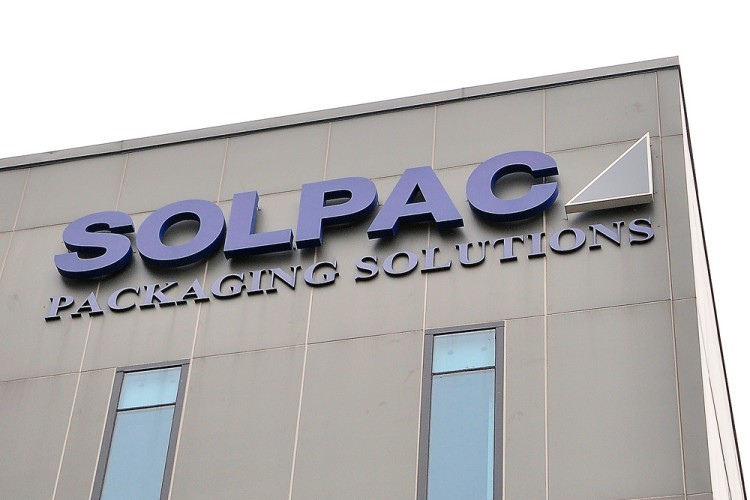 SOLPAC was established in 1996,the company provides packaging machines for packing powders,granules,liquids,capsules,tablets and solid items,in other words,it can solve all kinds of packaging problems for customers.The company provides a complete line of packaging equipment,and these machines are quite popular on the market.
Key Products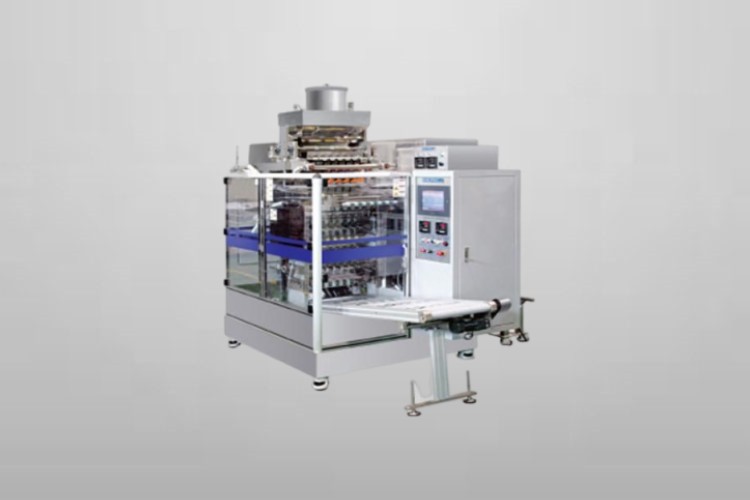 SP101 Powder Packaging Machine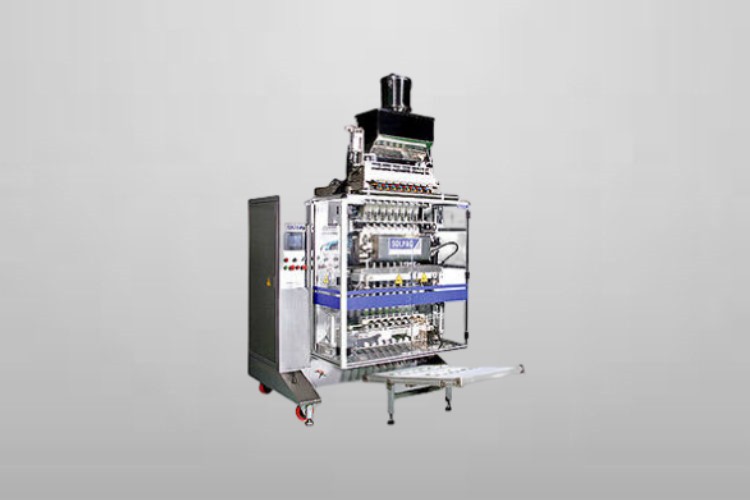 Fully Automatic Powder Packaging Machine
The powder packaging machines of SOLPAC have high productivity,high accuracy and high flexibility,and they need low maintenance cost,can increase the profits.These machines have user-friendly touch screen interface,and can realize filling and feeding system synchronization,they are durable and reliable.
As is mentioned before,the machines of SOLPAC can meet a variety of packaging demands,if you possess such a machine,it is equal to have several machines,these multi-functional machines are very useful for you.
The machines of SOLPAC has passed multi-layer of certifications,the quality is absolutely guaranteed,these machines are made of high quality stainless steel,which makes them durable,so they can serve for you for a long time.
Solpac keeps on searching for new technologiesand it focuses on innovating and developing,to design and supply modern and trendy packaging machines which can work efficiently for industries.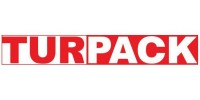 Company Background & Information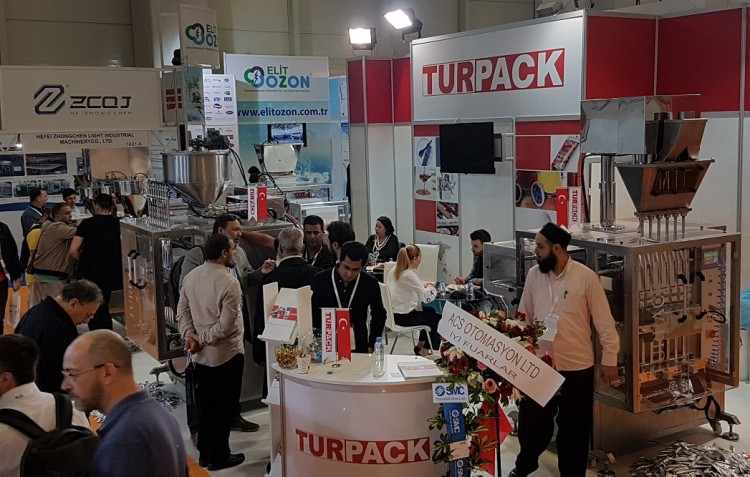 Turpack has a 15 years' history,it is a manufacturer and supplier of packaging equipment,it has provided packaging machines for over 85 countries.Turpack provides various machines,which include filling machines,horizontal packaging machines,vertical packaging machines,etc.
Key Products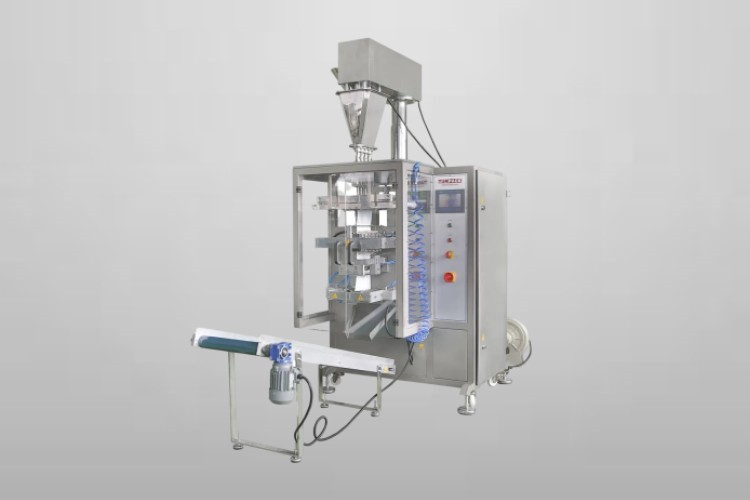 4 Side Powder Packaging Machine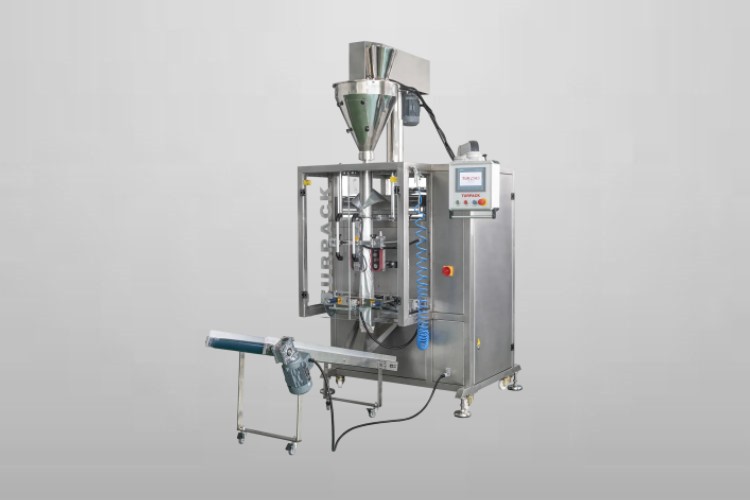 Powder Packaging Machine with Auger
The powder packaging machines of Turpack are versatile,they can be used to pack diverse powdered and granular products,and they can make different sized and shaped bags,which makes them suitable for all kinds of industries.
Also,the company provides different types of powder packaging machines which can meet different packaging requirements.
Turpack has distributors in over 85 countries,generally,it has divisions in each continent,so you can easily purchase its packaging machines no matter where you are.
Turpack respects its customers,the biggest mission of this company is to use top class packaging machines and effective packaging solutions to gain customers'satisfaction.
The machines of Turpack are consisted of high end components which are providedby famous international companies such as SIEMENS, FESTO, KOLL MORGEN, SICK,etc,therefore,these machines have good performances and qualities.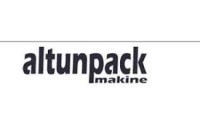 Company Background & Information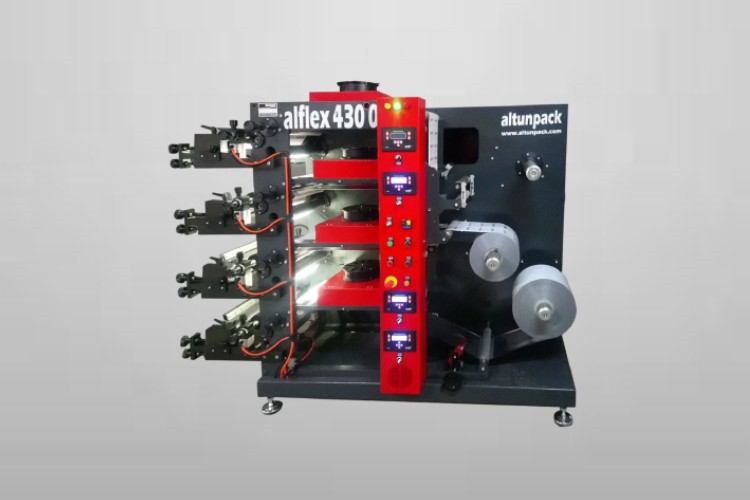 Altunpack was founded in 1999,these years,it has devoted itself to share world class packaging equipment and its experience to customers.The company focuses on packaging machines which are used to pack powdered,liquid and granular products,it mainly provides machines for food,cosmetic,chemical,pharmaceutical,agricultural and other industries.
Key Products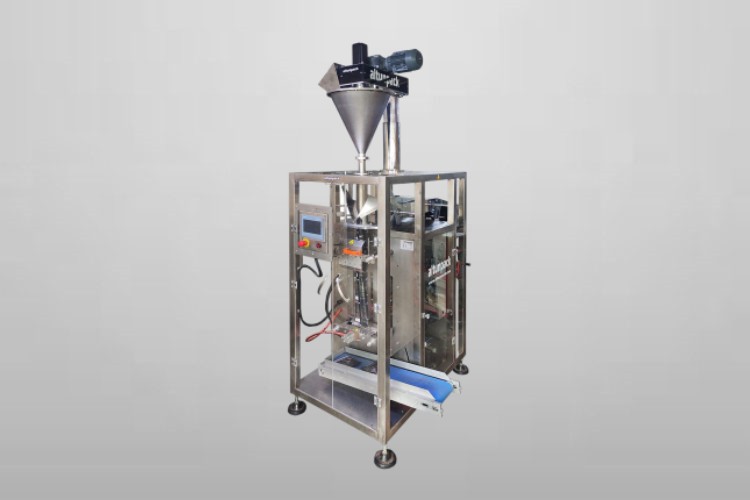 Screw Vertical Powder Packaging Machine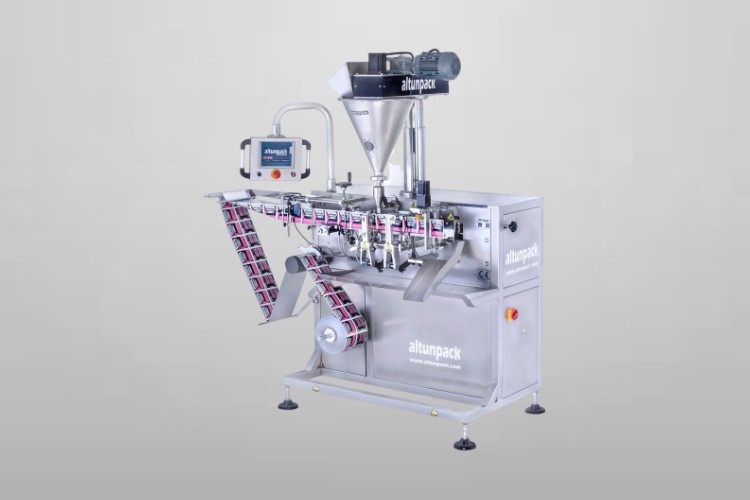 Single Sachet Powder Packaging Machine
Altunpack provides different types of powder packaging machines,these are two of them,the machines are made of 304 quality stainless chrome steel,and their main components are from FESTO,SICK and SIEMENS,therefore,the powder packaging machines are perfect,they are durable and have high performance.
The packaging machines of Altunpack conform to the ISO 9001 standard,and the company improves its quality testing system constantly,it takes importance of quality,and make efforts to provide high quality packaging equipment.
Altunpack provides a wide range of packaging machines,besides common vertical and horizontal packaging machines,it also provides disposable wet wipes machine and printing machines,can meet different packaging needs.
Altunpack pays attention to team work,and it has high social responsibility,the company aims to become a leading supplier in packaging filed and bring benefits for the whole industry,and it successes now.
Conclusion
Above are the top 10 global powder packaging machine suppliers,they come from different countries,and provide different models of powder packaging machines,but one thing is the same,these suppliers are believable,and their machines are world class.Which one of them do you think is your optimal solution?Welcome to contact us if you have other problems.
Don't forget to share this post!
Tell us your raw material and project budget to get quotations within 24 hours.
WhatsApp Us: +86 181 7101 8586
Want to get Best Price Powder Packaging Machine from China?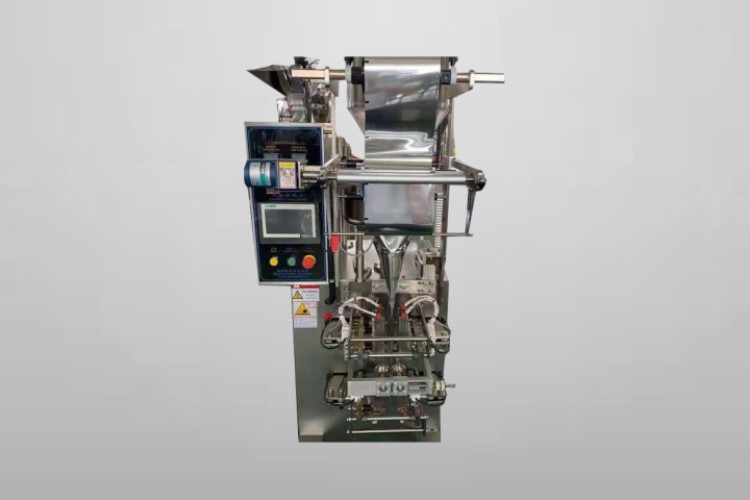 Tell us your material or budget, we'll reply you ASAP within 24 hours!