Top 10 Global Powder Filling Machine Manufacturers:The Definite Guide In 2023
Nowadays,more and more powder form products such as milk powder,coffee powder,cereals and so on,need to be packed in bags,to pack them,the first thing is filling them into containers.For this purpose,powder filling machines are quite trendy now,there are many manufacturers provides these machines.
No matter your are in food,pharmaceutical or other industries,you have a demand for powder filling machine,how to choose a proper and high quality machine may be a problem for you.Actually,you need to find a reliable manufacturer first,next you will learn the top 10 global powder filling machine manufacturers,there must be one of them can meet your requirements.
| | | |
| --- | --- | --- |
| Rank | Manufacturer | Headquarter |
| 1 | Accutek | USA |
| 2 | Lenis Machine | USA |
| 3 | AMS Filling System | USA |
| 4 | All-fill | USA |
| 5 | Allpackchina | China |
| 6 | Weighpack | Canada |
| 7 | BellatRx | Canada |
| 8 | SAPLI | Spain |
| 9 | Turpack | Turkey |
| 10 | Reformpack | Turkey |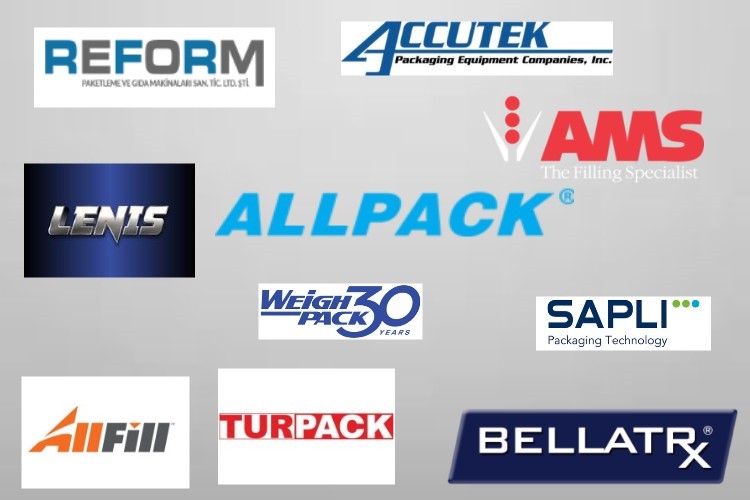 Company Background & Information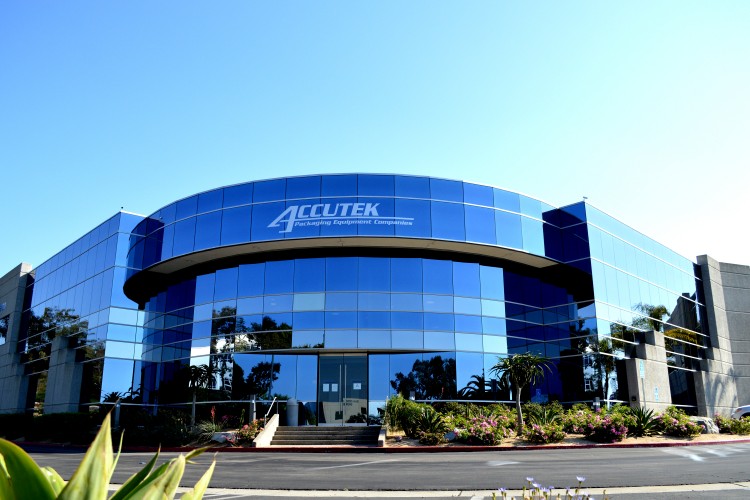 Accutek was founded in 1989,it is one of the largest packaging machine manufacturers in the USA.The company provides a large number of packaging machines,such as powder filling machines,capping machines,sealing machines,labeling machines and so on,and it also provides custom options
Key Products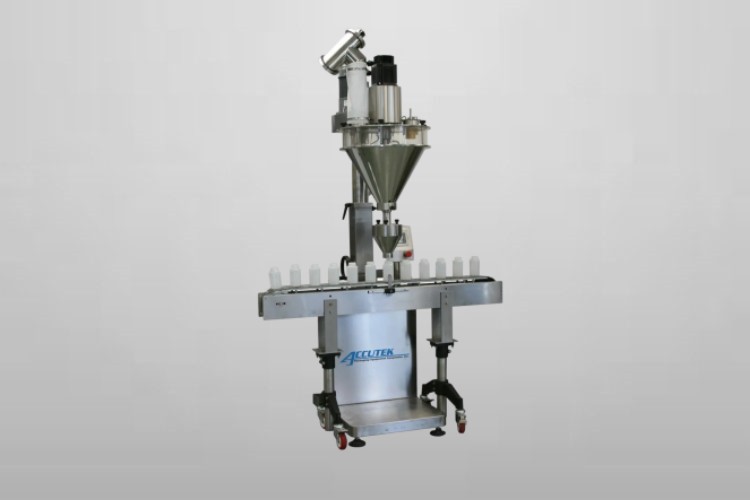 AF1 Powder Filling Machine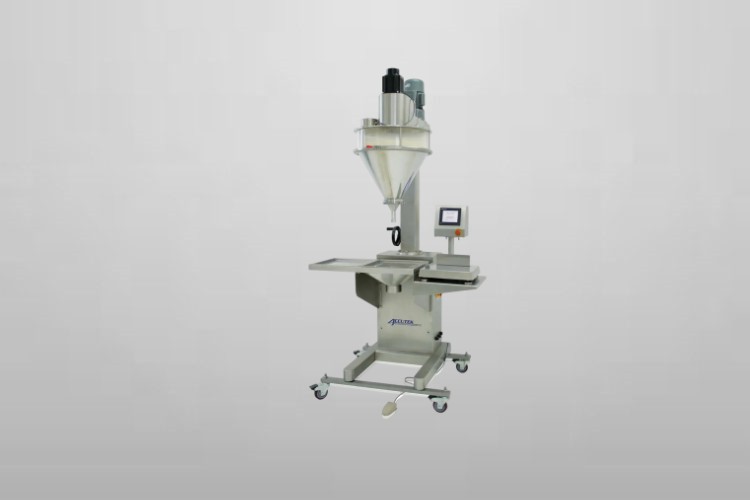 AF Powder Filling Machine
AF series powder filling machines are suitable for filling dry products,powder,granular products,they are made of durable food class heavy stainless steel,and they are equipped with roller wheels,which makes them easier to be moved.These machines have advanced touch screen,can realize accurate filling.
Accutek aims to provide high quality,easy to operate and comprehensive packaging machines to customers,to support customers'business.
Accutek has many skilled engineers,who try to design machines more modernly and simply,therefore,the machines have good and high level appearances,which conform to most people's aesthetic appreciations.
Accutek respects each customer's unique requirements and needs,so it provides custom service,you can design a own packaging machine which is the most suitable for you.
Accutek will provide you strong technical support and after-sales service,the packaging machines all have one-year warranty,the experienced technicians will resolve malfunctions quickly,and if you need to buy replaced components,you can receive them as soon as quickly.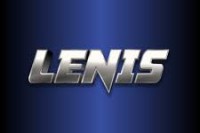 Company Background & Information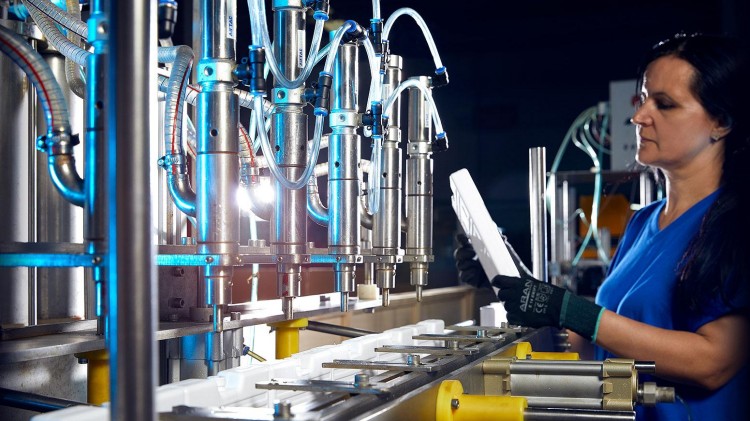 Lenis Machine is an international packaging equipment manufacturer and supplier,it provides mixing machines,weighing machines,filling machines,capping machines,cartoning machines,wrapping machines,sealing machines,etc.The company helps a large number of entrepreneurs boost their businesses,provides packaging solutions for a wide range of industries.
Key Products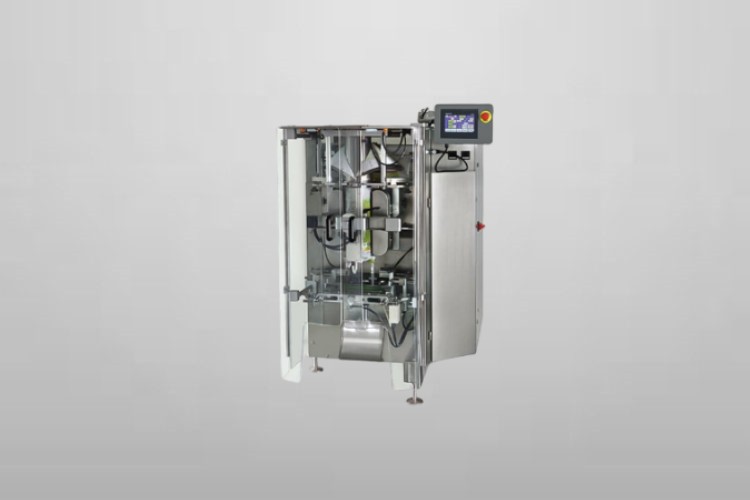 LMUHP Powder Filling Machine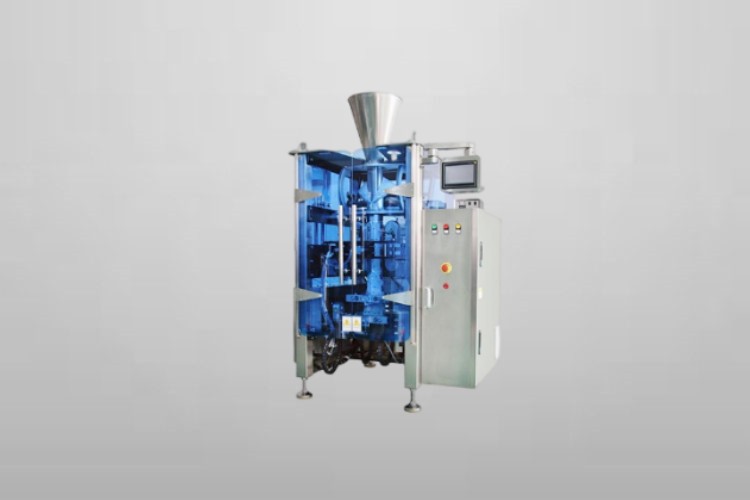 LMVHP Powder Filling Machine
Lenis powder filling machines are vertical types,they can not only fill powder,they also have sealing functions,these machines are high speed continuous ones,can realize fast automatic production,bring industries high profit.Obviously,they are equipped with touch screen,which can easily control the working process of the machines.
Lenis is a far-sighted company,it focuses on long-term results rather than short-term benefits,so it will give you reliable packaging solutions which will help you for a long period.
The packaging machines which are manufactured by Lenis are equipped with smart touch screen and advanced technologies,so they are different from ordinary machines,their will perform much better.
Lenis provides a detailed customer service,it takes charge of all steps which include consultation,solution,installation,training and after-sales service,these can protect your right absolutely,gives you good cooperation experience.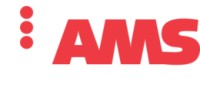 Company Background & Information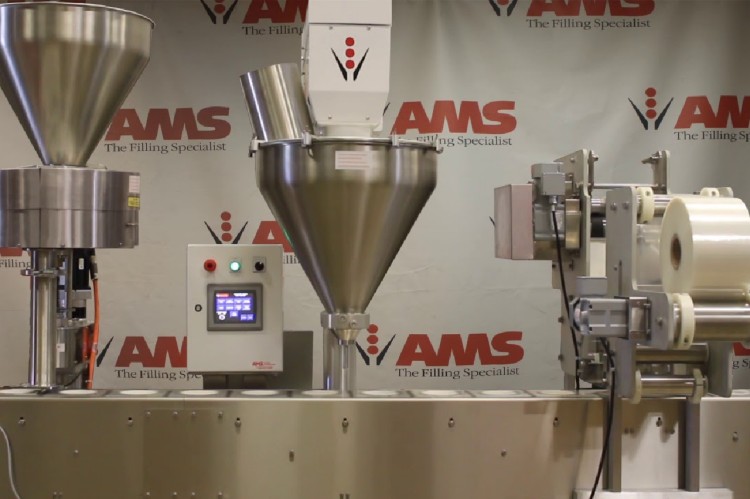 AMS Filling System was established in 1986,until now it has been 37 years,it is a forward-thinking, design-driven manufacturer in packaging industry.This company is specialized in providing filling machine,it has different types of filling machine,the most famous one is its powder filling machine.
Key Products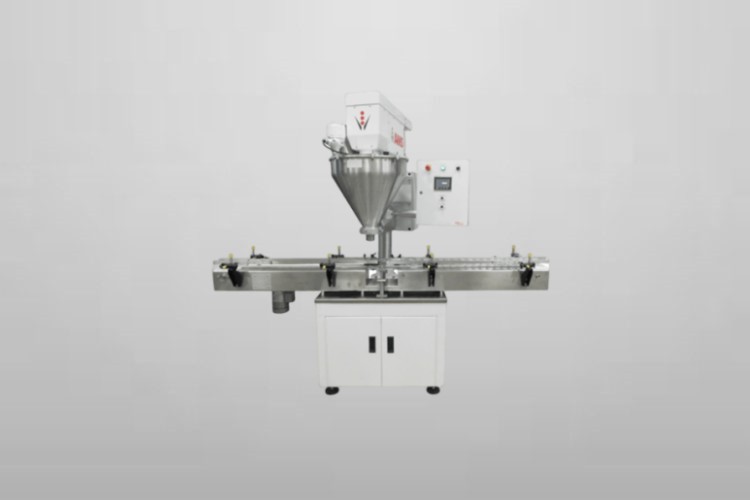 Automatic Powder Filling Machine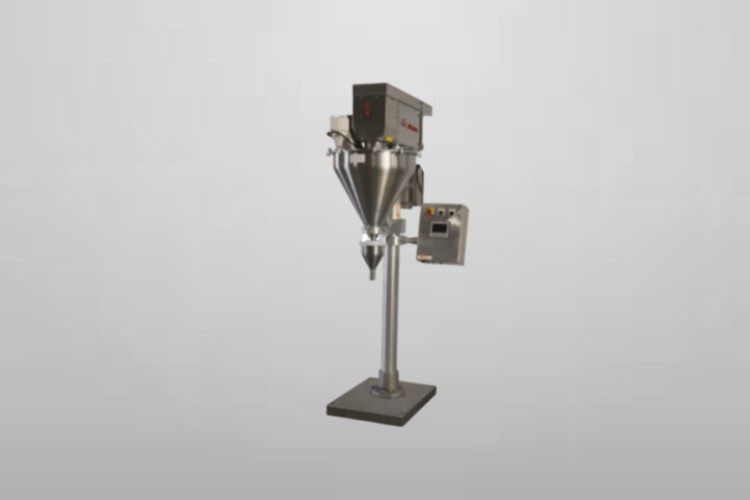 Semi Automatic Powder Filling Machine
The powder filling machines which are produced by AMS Filling System are designed compact,will only occupy a small area.These machines are versatile,they can be used to fill a wide range of powder products,they can increase your output and reduce your cost.
AMS Filling System insists of innovating,to improve the design and quality of its packaging machines.
AMS Filling System conform to the customer-centre principle,it provides high quality customer service,put itself in the customer's shoes and provide effective packaging solutions.
AMS Filling System has abundant knowledge,experience and resources,which makes it differ from other companies,it possesses a team of skilled and mature engineers and technicians.
AMS Filling Systems takes the biggest passion and urgency to serve its customers,the company will try its best to solve your problems at once,and it will provide equipment to you as soon as possible.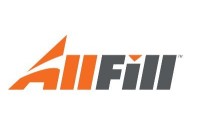 Company Background & Information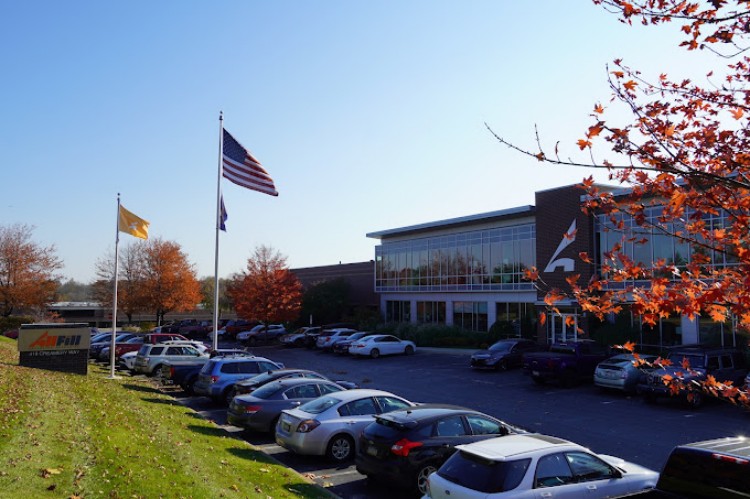 All-fill was established in 1969,it is a family-owned company,until now it has been pass through three generations.The company provides all kinds of packaging equipment,such as filling machines,capping machines,labeling machines,unscrambling machines and so on.
The machines of All-fill are used in a variety of industries,which proves that the company is believable and these machines are quite practical.
Key Products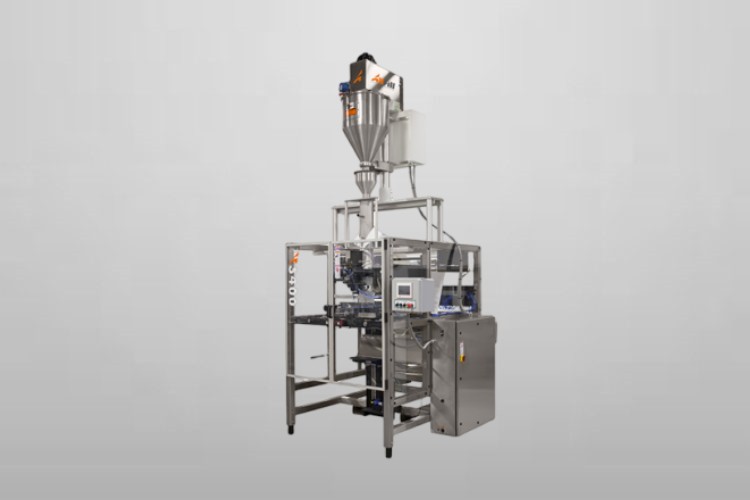 A/3400 Powder Filling Machine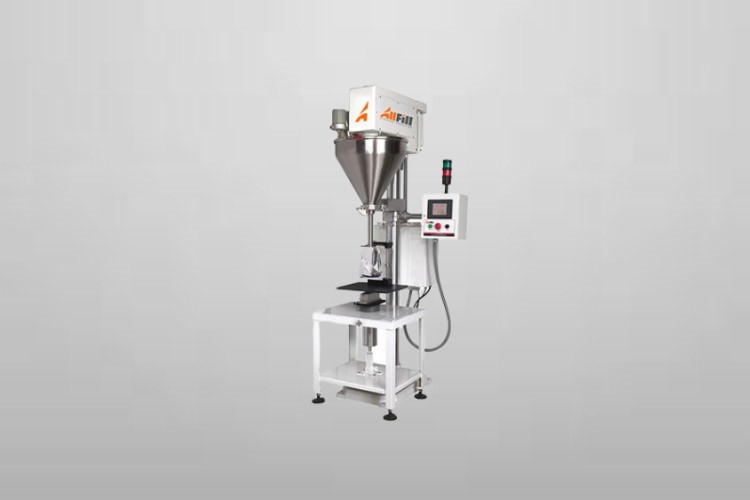 Auger Powder Filling Machine
The powder filling machines produced by All-fill can control the filling dosage precisely cause they have advanced sensors,the machines are easy to operate,and they can be used to fill diverse of powder form or granular products,they are ideal packaging equipment for most of people.
All-fill has professional management team,which can lead the whole company to develop all the time,and it also has skilled engineers,who design and improve high quality machines.
All-fill provides machines which can make up a complete powder filling line,so it can reduce many troublesome,the company can solve all your powder packaging demands.
All-fill has complete infrastructure,it has 9,0000 square foot facility,which can guarantee the large scale packaging machine production,so if you need to order a large number of machines,this company is a good choice for you.

Company Background & Information

Allpackchina is a leading manufacturer and supplier in packaging industry,it has been founded for 12 years,in the past decade,it has devoted itself to provide effeective packaging solutions.The company provides a wide range of packaging machines,besides,it also provides matched packaging materials.
Key Products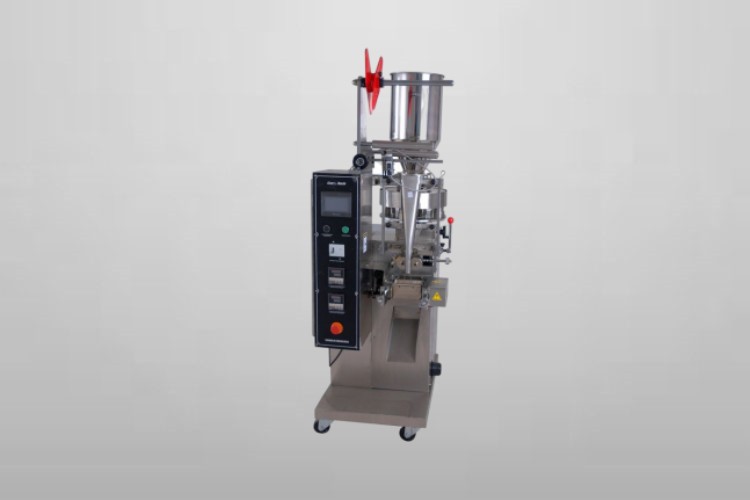 Vertical Powder Filling Machine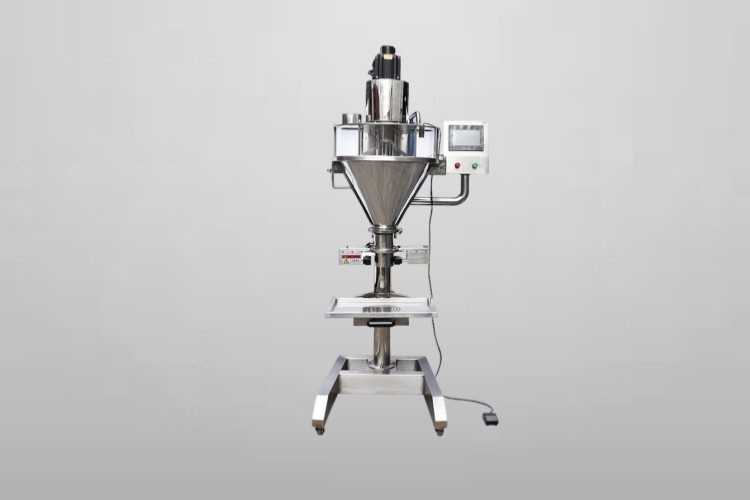 Semi Automatic Auger Powder Filling Machine
Allpackchina provides many models of powder filling machine,they can be divided into two types:the vertical type and the auger type.These powder filling machines adopts the newest components,they have ultra fast speed and high accuracy,can perfectly meet your powder filling demand.
Allpackchina has a strong strength,it possesses comprehensive infrastructure,strong technical support and abundant resources,which lead it to today's success.
Allpackchina regard providing top quality packaging equipment and giving good customer services as its long term mission,and it always takes efforts to realize these aims.
Allpackchina possesses a team of experienced engineers,who have passions and abilities to solve customers'problems,and come up with the most effective packaging solutions.
Allpackchina provides timely customer service and delivery service,the staffs will be online for all hours,for the purpose to help you at once;and the company has its own logistic network,can send machines to you as soon as possible.

Company Background & Information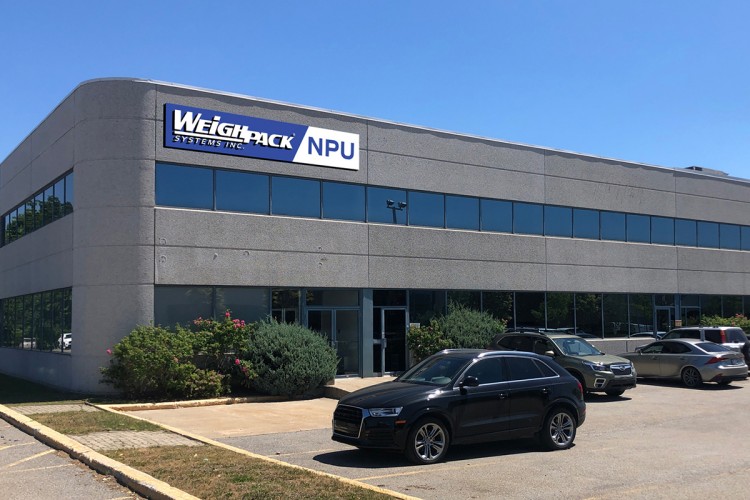 Weighpack was established in 1991,it is an international manufacturer and supplier of packaging machines,it provides a complete powder packaging line,from weighing,filling to sealing,it provides all the equipment involved,which can meet customers' demands.
And,the machines of this company have top class quality,can increase production efficiency and boost your business.
Key Products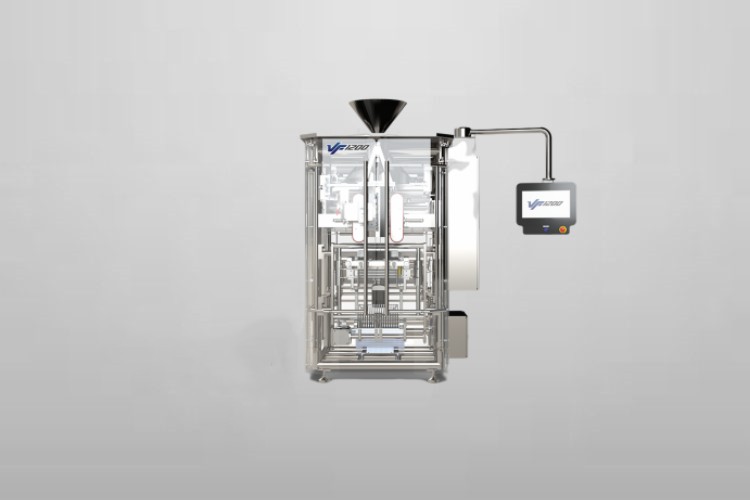 VF1200 Powder Filling Machine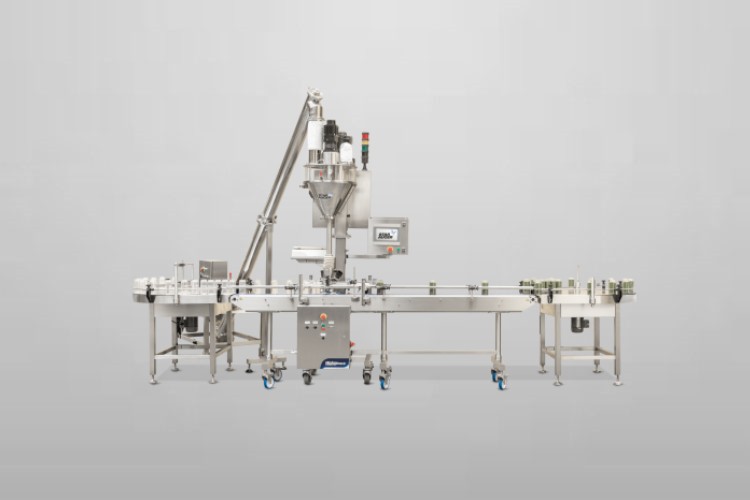 Star Auger Powder Filling Machine
The powder filling machines of Weighpack are suitable for high speed applications,they can pack over 150 bags per minute,and they can deal with all kinds of packaging format.These machines are equipped with PLC control screen,serve motors,which makes them have good performance.
Weighpack takes importance of innovation,so it set up a specialized new product unit to develop and innovate,which can improve its machines'quality and it is beneficial for its business.
Weighpack aims to provide high quality customer service,the company will come up with packaging solutions after serious consideration of customers'requirements,to meet their needs.
Weighpack has a long history which is over 30 years,the company has accumulated much experience in packaging industry and perfectly apply these experience into its machines,therefore,the machines are durable and practical.

Company Background & Information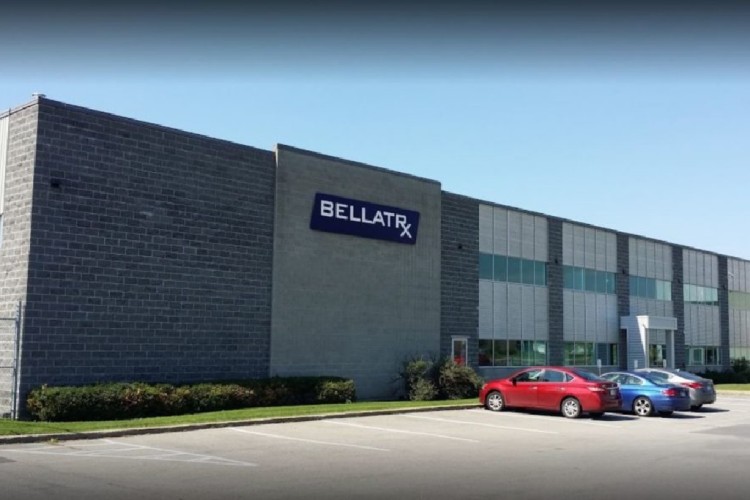 BellatRx was founded in 2002,it is a global manufacturer and provider of packaging machines,this is also the aim of its founder from the beginning.The company provides complete packaging line,from filling,capping,labeling to inspection and recovery,which can meet all your demands.
The packaging machines of BellatRx can be suitable for different scale of productions,from small batch to high speed production,they can all perform good.
Key Products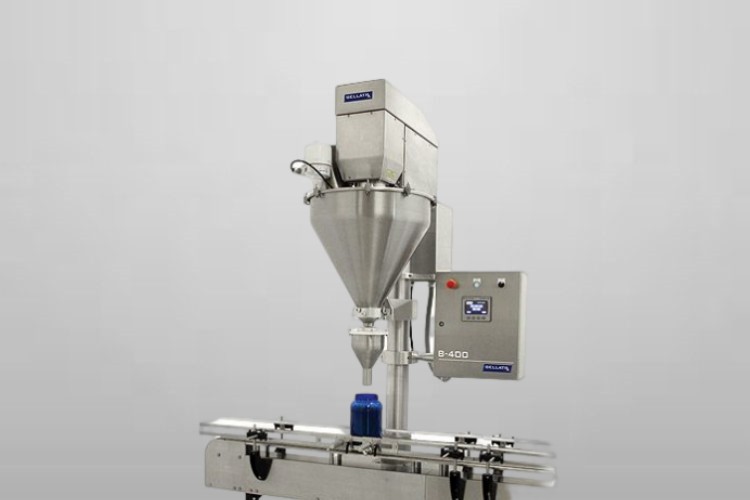 B400 Powder Filling Machine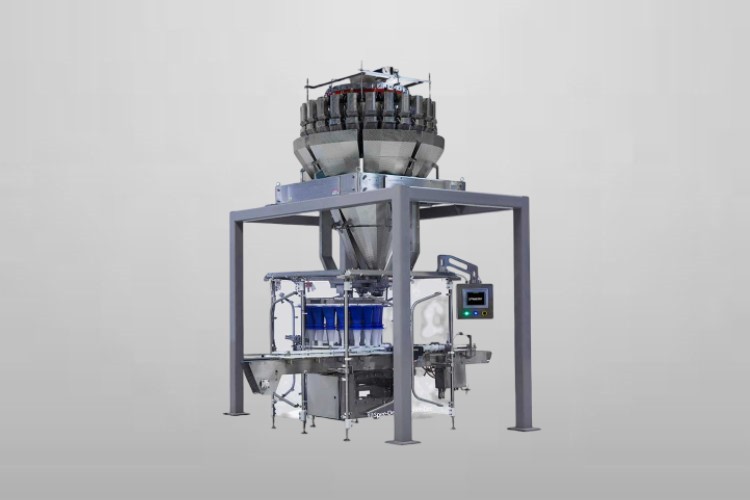 Rotary Powder Filling Machine
BellatRx provides semi automatic and fully automatic powder filling machines,which can be applied in all kinds of industries,these machines are safe and hygiene,can fill powder products into any rigid containers.The machines are food grade and have industrial strength with strong chemical resistance,can meet customers' requirements.
BellatRx provides installation,start-up,training and ongoing aftermarket supports,to guarantee customers can get excellent services,the company is reliable and worthy to trust.
BellatRx ensure the one-time delivery,the strong logistic network can let your machine be sent to you as soon as possible,if you need a packaging machine in hurry,BellatRx can help you.
BellatRx has a team of professional engineers and technicians,they will test the machines strictly before it be sent to customers,you can rest assured of the quality of the machine.

Company Background & Information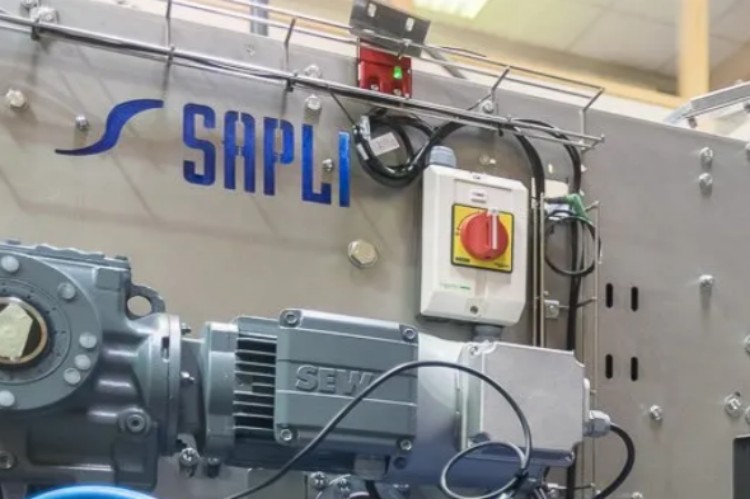 SAPLI designs and manufactures powder products packaging machines and solid products packaging machines,the company is mainly provides equipment for food and beverage industries.SAPLI helps customers from the beginning of their business,helps them develop their business step and step,has a good reputation in the industry.
Key Products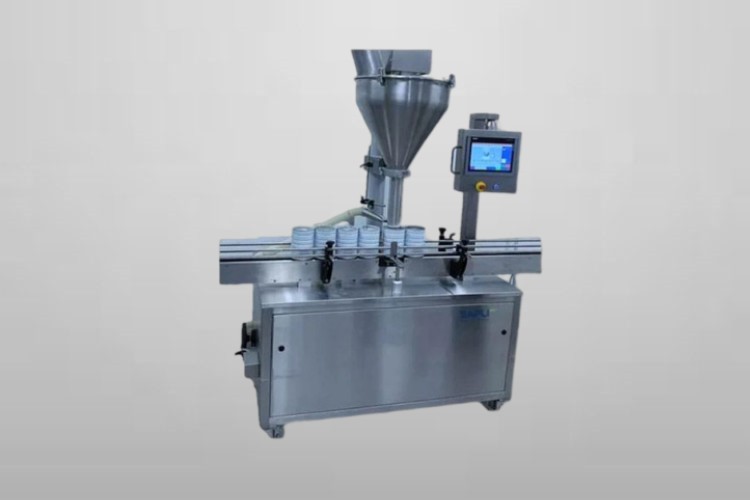 Inline Powder Filling Machine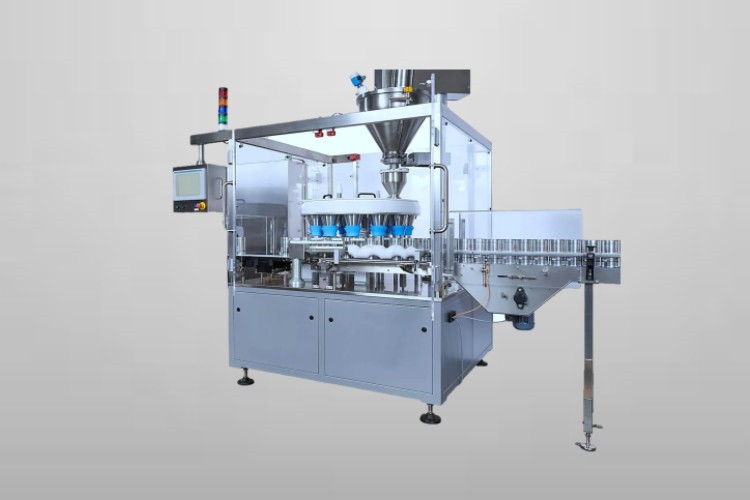 High Accurate Rotary Powder Filling Machine
The powder filling machine of SAPLI can fill all kinds of products and volumes accurately,and these machines are equipped with optional aspiration nozzle,can avoid dust come into the machines,which can guarantee the filling process is sanitary.These powder filling machines are suitable for medium to large production scales.
SAPLIprovides complete services and supports to customers,such as customized options,spareparts manufacturing and supply,maintenance,training and highly-qualified after sales services,can help customers during the whole production process.
SAPLI develops new technologies and has many patents,these technologies are applied in the machines,which largely improve the quality and performance of them.
SAPLI aims to gain customers satisfaction by providing innovated and reliable packaging equipment to them,to simplify the production process and reduce the time consumption,as a result,the profit will be increased.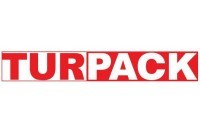 Company Background & Information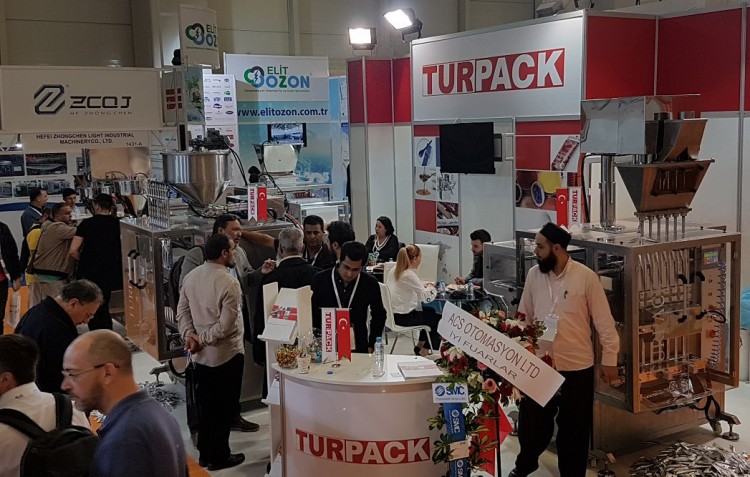 Turpack has been founded for over 15 years,it is not only a manufacturer of packaging machine,it is also an exporter,in the past 15 years,the company has exported packaging machine to over 85 countries.Turpack mainly provides filling machines,horizontal type,vertical type and bag type,these different types of filling machines all have their unique benefits.
Key Products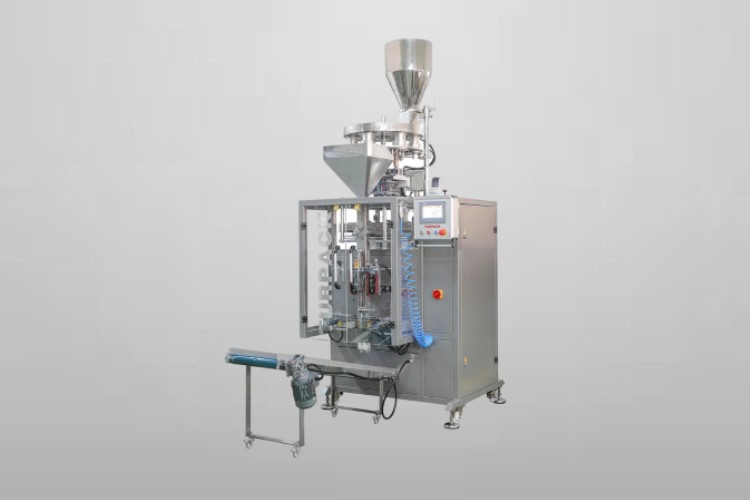 Volumetric Powder Filling Machine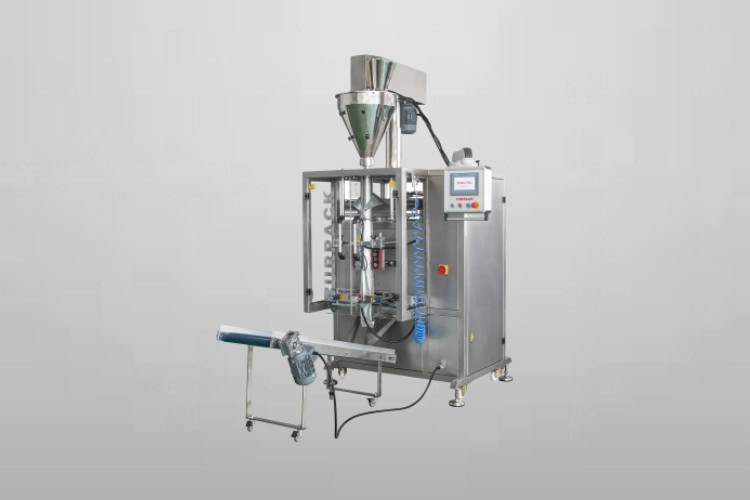 Auger Powder Filling Machine
The powder filling machines which are provided by Turpack are flexible to operate,they are widely used in food,cosmetic,pharmaceutical,chemical,PET industries,etc.These machines have strong functions and high output,they are hard and durable,and they won't produce noise during the working process.
As is mentioned that Turpack has exported packaging machines to over 85 countries,so,even though you are not in Turkey,if you want to buy its machines,it is not a difficult thing.
Turpack concentrates on the cooperation with its customers,it designs and customizes packaging solutions for every single customer,to satisfy customers'requirements.
The machines of Turpack are made of world class components which are providedby famous international companies such as SIEMENS, FESTO, KOLL MORGEN, SICK,etc.In other word,the machines are high quality and they have long service time.

Company Background & Information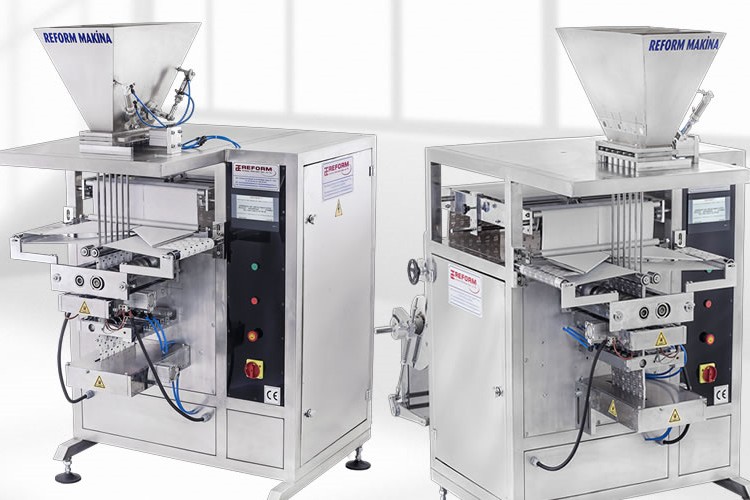 Reformpack is a manufacturer of packaging machine,it is located in Turkey,it provides powder filling machines,liquid filling machines and sealing machines.The company manufactures horizontal type and vertical type powder filling machines,and these machines can also seal the products.
Key Products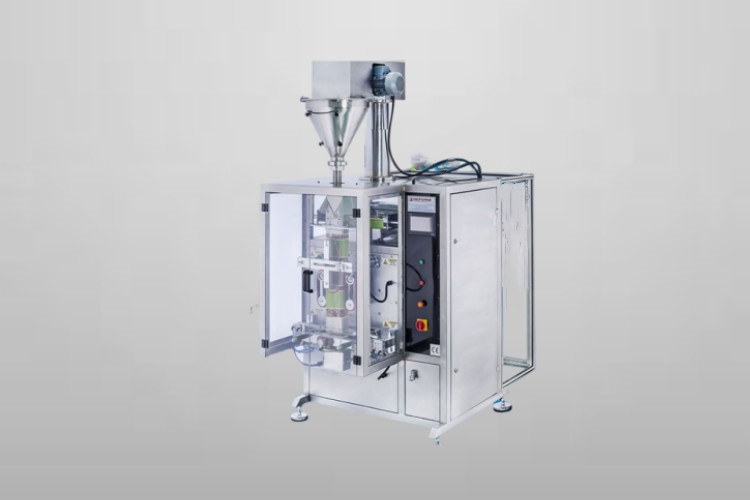 The powder filling machines of Reformpack can be used to pack various powdered products,such as spices,flour,cocoa powder,soup mixes,detergent powder,pharmaceutical and agricultural powders.These machines can fill products in a high speed,and can control the filling volume accurately.
Reformpack is an ISO9001 certified company,it has a good reputation in the international packaging industry,it is a company which is worthy to trust.
Reformpack provides custom service,you can make a machine which is totally designed according to your real requirements,so it will be highly adapt to your production.
Reformpack provides a good customer service,which include free consulting,operation training,after-sales service and 2 year warranty,let the cooperation process more comfortable.
Conclusion
In summary,the top 10 global powder filling machine manufacturers all have abundant experience,they can provide world class powder filling machines to you.You can choose one of these manufacturers according to your requirements and real situation,hope that this blog is helpful to you.If you have any problems,welcome to contact us to ask for help.
Don't forget to share this post!
Tell us your raw material and project budget to get quotations within 24 hours.
WhatsApp Us: +86 181 7101 8586
Want to get Best Price Powder Filling Machine from China?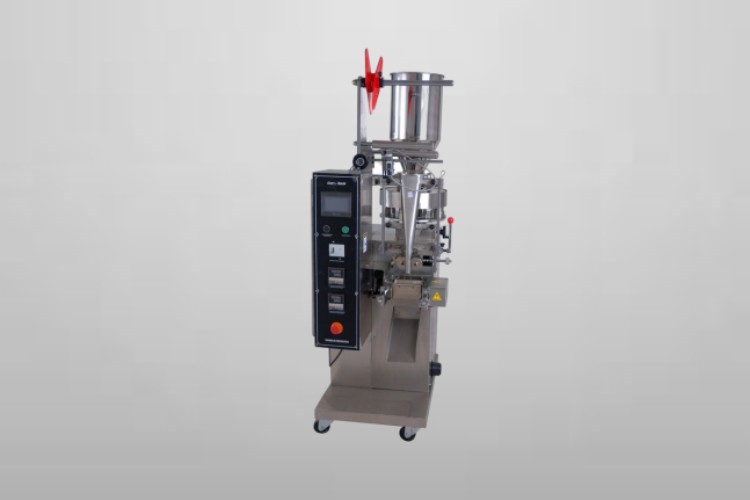 Tell us your material or budget, we'll reply you ASAP within 24 hours!